African Leaders Participate in Victory Day
Three African leaders from South Africa, Zimbabwe and Egypt were among the invited global personalities who witnessed this year's Victory Day parade on May 9 celebrating the 70th anniversary of the defeat of Nazi Germany during the World War II in Europe.
The event's logo showing a white dove on a blue background with the slogan "Victory! 70 years!" splashed over a giant banner on Red Square measuring 3,300 square metres. Around the city, billboards show images of wartime commanders and joyful faces of members of the public on Victory Day. The orange-and-black St George's ribbon, a symbol of patriotism which Russians wear to commemorate the WWII victory, also a key element of the decorative scheme.
Around 2,300 people were invited to the Red Square for celebrations, including veterans from Russia and abroad. According to media reports, Putin shared the reviewing stand with the leaders of China, India, Brazil and South Africa, all members of the BRICS group.
A press release issued by the Kremlin, the festive events include grand parade on the Red Square, paying tribute to the memory of those who died on the Soviet front of World War II by laying garlands of flowers and wreaths to the Tomb of the unknown soldiers in the Alexander Gardens outside the Kremlin walls.
Also a formal photo session for Putin with top-level foreign visitors in the Alexander Gardens, after which the guests would walk to the Grand Kremlin Palace to take part in a gala reception given in the name of the Russian President, and that to be crowned with a concert on Red Square and gala fireworks.
Yury Ushakov, a Russian presidential aide, told the media here that Russian President Vladimir Putin held a number of bilateral meetings with prominent international leaders, among them President of South Africa, Jacob Zuma, and President of Egypt, Abdel Fattah el-Sisi and President of Zimbabwe, Robert Mugabe.
On May 8, President Jacob Zuma arrived in Moscow at the invitation of his counterpart President Vladimir Putin to attend the commemoration of the 70th Anniversary of Victory in the Great Patriotic War. Prior to his departure to Moscow, Zuma said in an official statement that South Africa endorsed a "meaningful" reform of the United Nations to build a more just world order.
"This is an important occasion as it marks a significant period in the history of the world, the defeat of fascism and Nazism. It is 70 years since the end of the war and 70 years since the formation of the United Nations. Today, we recall the promise that had been made to the oppressed African majority during the war by the then South African authorities, that the post-world war order would include self-determination for the oppressed in South Africa. It was not to be. It took a few more decades to achieve our freedom and we are delighted that we triumphed against the evil that was apartheid colonialism in the end," said President Zuma in an official statement posted to presidential website.
"With the celebration of 70 years since the end of the war and 70 years since the formation of the UN, the spotlight falls on the shape of the world order currently, especially the exclusion of Africa from the permanent membership of the UN Security Council. The time has come therefore, for the world to seriously reflect on this exclusion of Africa yet again, 70 years on, and seriously discuss the question of the meaningful reform of the UN Security Council, as we commemorate the contribution of Africa to the war against fascism," according to the President.
He added that South Africa would continue working for a better Africa and a better world in memory of all our people who contributed to the war against fascism and those who fought relentlessly in the struggle against apartheid colonialism in our country.
On his trip to Moscow, President Zuma was accompanied by Ms Maite Nkoana-Mashabane, the Minister of International Relations and Cooperation and Ms Nosiviwe Mapisa-Nqakula, the Minister of Defence and Military Veterans. As expected, Zuma and his delegation's visit will further cement the strong and warm relations between South Africa and the Russian Federation, which are already expressed through cooperation in political, economic, social, defence and security areas.
Earlier this year, the Russian Federation worked with South Africa to facilitate the historic repatriation of heroes of the struggle for liberation Mr J. B. Marks and Mr Moses Kotane back to South Africa. They were reburied in the North West province.
On arrival, Minister of Foreign Affairs Sergei Lavrov met with Minister of International Relations and Cooperation of South Africa M. Nkoana-Mashabane. Both Lavrov and Nkoana-Mashabane underlined unreservedly the continuing importance of the Great Victory for the fate of the whole world, and both sides further discussed prospects of cooperation between Russia and South Africa in the spirit of traditional friendship and strategic partnership.
The ministers called for further intensive efforts in Moscow and Pretoria capacity of mutually beneficial relations in trade-economic, mining, energy, cultural and other fields. The meeting expressed a common opinion on the feasibility of the development and promotion of joint economic projects in Russia and South Africa on the African continent. Lavrov informed South African delegation about the upcoming July 8-10 that is slated for Ufa BRICS summit events.
For Egypt, President Fattah Sisi used the chance to discuss bilateral economic ties during his two-day visit to Moscow. In February, Putin visited Egypt to boost bilateral ties with the Arab republic. During the visit, the two countries signed a number of agreements on cooperation in the spheres of trade, nuclear energy, space, tourism and agriculture.
According to the Kremlin website, Putin and Fattah el-Sisi discussed prospects for the development of relations between the two countries. The Russian President thanked his Egyptian counterpart for taking part in celebrations of the 70th Victory anniversary in Moscow.
Zimbabwean President Robert Mugabe, accompanied on the trip by Foreign Minister Simbarashe Mumbengegwi, were met at the Moscow's Vnukovo International Airport by Zimbabwe's Charge D'Affaires, Mr Andrew Mariga, and Russian government officials.
For Mugabe, the 91-year-old leader, has been criticised for his numerous foreign trips this year. Mugabe returned home two weeks ago from Indonesia having, before that, travelled to Singapore twice and also visited Algeria, Tanzania, Ethiopia, Namibia, Japan and South Africa.
The critics argue that he now uses the cover of being African Union and SADC Chaiperson as strong pretexts for his love for foreign travel. Opposition parties say the cash-strapped administration cannot afford Mugabe's globe-trotting which, they add, brings back little by way of meaningful returns for the country.
Despised by the West, Mugabe has been looking to China and Russia for investment and much-needed financial assistance to help pull Zimbabwe out of its economic problems. Despite that, Foreign Minister Sergei Lavrov went on an official visit to Harare last September during which the Russian Government announced plans to build a $3 billion platinum mine in the country.
Zimbabwean Government authorities said Putin and Mugabe would use the opportunity to discuss the further strengthening of diplomatic relations as well as business issues, including the Darwendale platinum project — signed in September last year — expected to be rolled next year.
"The two leaders will use the opportunity not only to cement ties but also discuss the Darwendale platinum project. The Russians are worried at the slow pace of progress and they have been saying Mugabe must sign a special lease permit urgently as their investment funds which are in roubles (the Russian currency) will depreciate with the prolonged delays," said one government official of Mugabe's visit.
Russia's VI Holding and state corporations Rostec and Vnesheconombank agreed to invest an initial $1.6 billion in the joint-venture project which has a targeted production capacity of 600,000 ounces per annum, making it the biggest platinum mine in the country. Zimbabwe holds the biggest platinum reserves in the world after South Africa.
Presidential Spokesman, George Charamba, said President Mugabe held a series of meetings with Russian investors. His four-day visit to Russia was winded up with a meeting with Zimbabwean students studying at various Russian universities.
A Senior Researcher on foreign policy at the Institute of African Studies under the Russian Academy of Sciences told me by phone that the appearance and participation of the three African leaders in Moscow was an exceptional timing for both sides, their respective countries and Russia because "Russia needs more partners especially during this period of sanctions against the country and at this time when global politics is changing."
Many families marked the day by visiting war memorials and exchanging reminiscences of family members who sacrificed for victory in what Russians still call the Great Patriotic War.
According official information gathered here, the parade features Russian military equipment and members of the Russian military play a major role in the celebrations and the parade showcased 16,000 military servicemen marching, 194 units of military hardware and 143 combat aircraft. According to official data, about 27 million Soviet citizens, including both civilians and servicemen, died in the Great Patriotic War against Nazi Germany in 1941-1945.
South Africa: Better Education & Spatial Integration Crucial for Reduced Inequality, Job Creation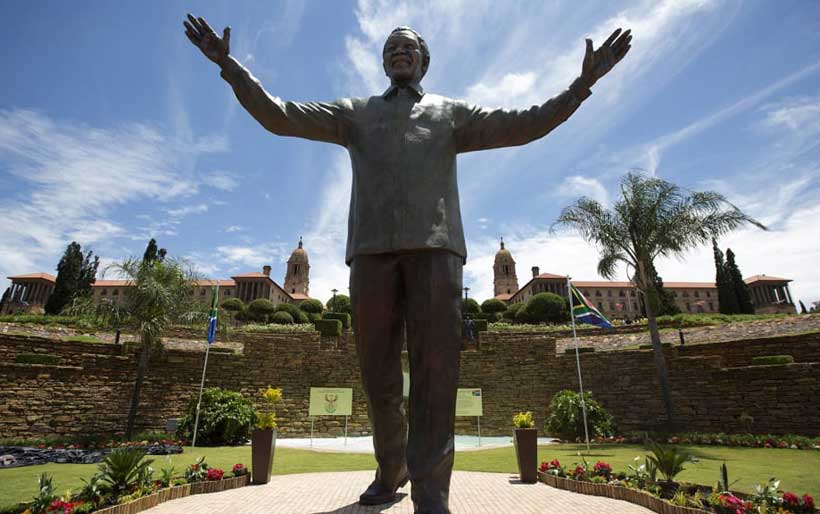 In an environment of accelerating but still modest growth, government policies that stimulate competition and create the fiscal space needed to build a skilled labor force from the poor population of South Africa, would create jobs and help reduce inequality, according to the South Africa Economic Update released by the World Bank today.
The World Bank expects real growth in gross domestic product (GD) to accelerate from 1.3 percent in 2017 to 1.4 percent in 2018, supported by a rise in confidence, global growth and benign inflation. For 2019, the forecast is 1.8 percent and 1.9 percent in 2020. But despite this modest rebound, growth in South Africa remains constrained and continues to lag behind its peers. Overall, South Africa is projected to remain largely below the average growth rate of 4.5 percent in 2018 and 4.7 percent in 2019 in emerging markets and developing economies.
"This outlook calls for fundamental policy action to turn the economy around through policies that can foster inclusive growth and reduce inequality," said Paul Noumba Um, World Bank Country Director for South Africa.  "Creating labor demand and fiscal space to finance improved education as well as reinforcing spatial integration will enhance the ability of the poor people of South Africa to participate meaningfully in the economy".
The special focus section of this 11th edition of the South Africa Economic reviews the evolution and nature of South Africa's inequality – among the highest in the world– arguing that it has increasingly been driven by labor market developments that demand skills the country's poor currently lack. It suggests that significantly raising South Africa's economic potential will require breaking away from the equilibrium of low growth and high inequality in which the country has been trapped for decades, discouraging the investment needed to create jobs.
Simulations assessing the potential impact of a combination of various policy interventions on jobs, poverty, and inequality suggest a scenario in which the number of poor people could be brought down to 4.1 million by 2030, down from 10.5 million in 2017. This would be driven by increasing the skilled labor supply among poor households through improved education and spatial integration as well as increasing labor demand through strengthened competition.
In this scenario, the Gini index of inequality would be reduced from 63 today to 56 in 2030. An additional 800,000 jobs would be created with higher wages for workers from poor households, and cheaper goods and services contributing to these outcomes, according to the report.
"In the short term, these policy interventions would include, getting the implementation of the recently granted free higher education right, continuing to address corruption, improving the competitiveness of strategic state-owned enterprises, restoring policy certainty in mining, further exposing South Africa's large conglomerates to foreign competition and facilitating skilled immigration," said Sebastien Dessus, World Bank Program Leader.
In the longer term, the report suggests that improving the quality of basic education delivered to students from poor backgrounds and reinforcing the spatial integration between economic hubs, where jobs are located, and underserviced informal settlements, would reduce poverty and inequality and support job creation.
Can Insurance Help Low-Income Ethiopians Cope With Risk?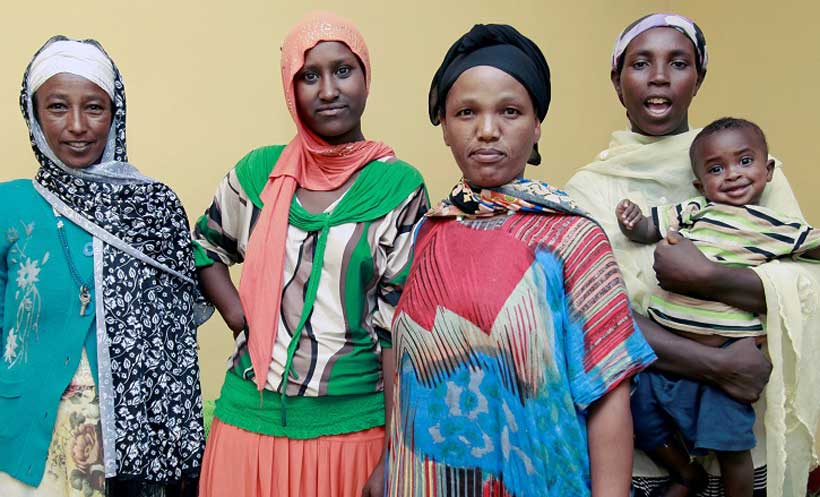 The loss of crop or livestock as well as concerns about illness and accidents are key financial expenses on the minds of low-income Ethiopians.
Unexpected expenses associated with these issues are relatively common. A third of low-income Ethiopian households experienced at least one major health issue in the previous year, often paying for it out-of-pocket.
In rural areas, almost 50% of households experienced some agricultural loss in the previous year. For three-quarters of these households, these financial losses accounted for more than half of their income in a typical year.
Yet even though these crises affect a large number of the population, Ethiopians don't have adequate mechanisms in place to cope with the financial hardship they bring.
"People don't put money aside to deal with risk. Instead, they rely on cash and savings, if they have them, borrow money from family, if possible, or as a last resort, sell livestock to cope with these unexpected shocks," said Craig Thorburn, a Lead Financial Sector Specialist with the Finance, Competitiveness and Innovation Global Practice of the World Bank Group, and the technical lead for a FIRST Initiative funded project that produced the new report What People Want: Investigating Inclusive Insurance Demand in Ethiopia.
Informally borrowing money is a common coping strategy as loans from formal financial institutions are expensive and hard to get. However, when a crisis, such as drought, affects an entire community, informally borrowing money from relatives isn't a viable option. And selling livestock may inject rural households with quick access to cash, but this approach ultimately leaves families poorer and less resilient.
Last year, the World Bank Group conducted a demand-research study in Ethiopia to examine risks low-income households face and see whether insurance could be a tool that Ethiopians could tap into to reduce and better manage these financial burdens.
This country-wide survey reached close to 3000 households, totaling 13,000 people, from both rural and urban areas.
"Understanding the needs of underserved populations, including low-income households, is key to developing quality insurance products and expanding insurance markets," Thorburn said. "Without this knowledge, potential insurers wouldn't understand the real and perceived risk of this unserved market segment."
The survey found that people had little knowledge or experience with insurance, and that 50% of surveyed households never heard of insurance. However, people expressed interest in it if insurance products were devised as accessible and inexpensive.
Ethiopians have unserved needs that could be met with affordable products they actually want.
For example, 97% of focus group participants indicated they would buy a proposed prototype crop insurance product if it were available to them, as it would allow them to replace lost income and buy inputs for the next crop cycle.
And for health-related issues, the survey found that while many people fear a high-cost illness, they could manage many basic expenses with their existing resources, with 75% reporting that they were able to fully recover from financial hardship. This indicated that a well-designed insurance product could leverage existing strategies such as savings, and provide peace of mind. Interest in a hospital cash prototype was high, with close to half of participants willing to pay an actuarially sound premium.
This openness to insurance could provide a great opportunity for insurers, particularly if they can customize and tailor their products to suit customers' needs.
While this initial research indicates that low-income households are interested in insurance, it would require insurers, the government and other stakeholders to work together to develop insurance products that are accessible, affordable and appropriately designed for people's needs. Other aspects related to extending the insurance market would need to be considered as well. These include adapting the regulatory framework to motivate insurers to enter this market and devise financial education programs to educate people on insurance.
"Ethiopia provides a significant opportunity for insurers to expand their businesses, the government to improve the overall stability of the low-income population, and low-income people to stabilize their economic status," said Thorburn.
Focus group participants indicated they would be most likely to purchase insurance from formal financial institutions, such as banks or microfinance institutions, which would bring stability and financial capacity. They indicated that they would be less likely to purchase insurance through informal formal groups, such as savings and credit cooperatives or Edirs, which are well-ingrained local community-based organizations created to help cover funeral expenses.
The World Bank is working in Ethiopia to create an enabling environment for inclusive insurance.
These survey findings are part of a broader World Bank study that that looked at supporting more inclusive insurance markets in Ethiopia.
This study and the report were done jointly with MicroInsurance Centre at Milliman and EA Consultants. The study and the report were funded by the FIRST Initiative.
Catholic Church under attack in the DRC
In a country increasingly wracked by armed conflict, nothing is sacred anymore. The kidnapping of a Catholic priest in the Democratic Republic of Congo, and the subsequent demand for a ludicrous Sh50 million ($500,000) ransom, is just the latest instance of turbulence in this violence-ridden nation.
The abduction is concerning not only as the latest instance of the encroaching lawlessness that plagues the land, but also because it represents an openly hostile attack on the Catholic Church of Congo itself. With a corrupt president clinging onto power, the Church has become one of the DRC's main sources of moral authority and resistance to tyranny. As a result, such a brazen assault on this influential institution only further undermines the country's chances for a stable future.
Anarchy in the DRC
Despite its incredible natural wealth (it has vast resources of cobalt and copper, among other precious minerals), entrenched corruption in the DRC has kept the vast majority of the populace locked in entrenched poverty. With over 13 million people in need of humanitarian aid and 7.7 million of those facing "severe food insecurity", the situation is comparable to the crisis in Syria. To add to the humanitarian emergency, armed rebel groups have been engaging in increasingly frequent attacks, especially in the DRC's eastern provinces, prompting the UN to deploy over 16,000 peacekeepers in the country. That's the largest peacekeeping operation anywhere on the planet.
15 of those peacekeepers were targeted by rebels in December last year in what has been described as one of the worst attacks on UN personnel in living memory, and the violence has recently spilled over into the religious community as well. The abduction of Father Celestin Ngango on Easter Sunday is just the latest attempt to extort money from the Church, as there have been several others in recent years. In October 2012, three priests were abducted from the Betumbo-Beni diocese, while two more were kidnapped in July 2016. None of the abductees have been seen since. Although a prominent bishop has admitted that kidnappings are virtually a daily occurrence in the DRC, the extortionate ransom demanded for Father Ngango represents a serious escalation vis-à-vis previous sums.
Church as a figurehead of freedom
The stakes have not only been heightened in monetary terms. By targeting clergymen, the rebels are destabilising the DRC further by victimising the very body which is fighting most to save it. The Church has long been an outspoken proponent of democracy and freedom, stretching back to the days of dictator Mobutu Sese Seko. After Mobutu attempted to quash the Church in the 1970s – seeing it as an obstacle to his attempts to consolidate absolute power – the institution enjoyed renewed popularity among the common people, aided by its role as provider of educational and welfare services.
Indeed, in a country where the authorities often fail to supply even the most basic public services to their citizens, the Church has filled a critical vacuum, resulting in enduring popularity even among non-believers. 35 million of 84 million Congolese call themselves Catholics, but many of those who do not identify with the Church still appreciate their support for democracy and social justice. The de-facto leader, Cardinal Laurent Monsengwo, enjoys wide popularity; perhaps more tellingly, he has also been a constant thorn in the side of the country's dictators. Indeed, current leader Joseph Kabila himself once confided to a European diplomat that he viewed Monsengwo as his "main opponent".
Striving for justice
It's easy to see why Kabila is so wary of Monsengwo and his order. The Church fielded 30,000 observers in the 2011 elections and were the first party to cry foul play. When Kabila promised to step down at the end of his mandate in 2016, the Church acquiesced, only to step in as mediators and broker the Saint Sylvester agreement (which called for elections by December 2017) after he refused to keep up his end of the bargain. However, the failure of those elections to materialise has now shifted their position from mediators to mobilisers. Since the end of 2017, the Church has organized 149 peaceful protests, only 16 of which have been allowed to take place unchallenged. With the political opposition typically fractious in nature, the Church has provided a rare and crucial voice of unity against Kabila.
That fractiousness, however, may now be coming to an end with the rise of presidential candidate Moïse Katumbi. Championed by the Church and by dozens of opposition leaders, Katumbi announced his candidacy with the launch of a new "Together for Change" party earlier this year. Katumbi has the financial credentials and the widespread popularity to topple Kabila, prompting the latter to hinder the former's campaign in any way he can. Kabila has levelled charges of real estate fraud and mercenary recruitment at Katumbi's door and charged him with three years in prison, though Katumbi (and the Church) maintain his innocence. Additionally, Congolese authorities have blocked his passport application and raised his former Italian citizenship as problematic in blatant attempts to discredit his candidacy. Nonetheless, Katumbi has promised to return to the DRC by June at the latest and lead the charge against his old foe.
Situation critical
If elections are allowed to proceed as planned on December 23rd and Katumbi given the opportunity to stake his claim to the presidency, there is a real hope that the DRC can dig itself out of the corruption, conflict and poverty that has taken hold of the country. The support of the Church will be instrumental in giving that hope credibility.