Russian Spetsnaz – Ukraine's Deniable 'Little Green Men'
In February 2013 the influential Moscow based 'Military Industrial Courier', published an article by Russia's Chief of the General Staff, army General Valery Gerasimov. He explained, "That a perfectly striving country can, in a matter of months or even days, be transformed into an area of fierce armed conflict, become a victim of foreign intervention and sink into a web of chaos, humanitarian catastrophe and civil war…"
He also said, this devastation need not be kinetic. The role of the non-military elements for achieving political and strategic goals has grown and in many cases they have exceeded the force of weapons in their effectiveness. All this is achieved by military means of a 'concealed' nature and include acts of information conflict and special operation forces.
The military doctrine promoted by Gerasimov and endorsed by Vladimir Putin resulted in the use of Spetsnaz troops: the deniable 'little green men' in the guise of local security forces who created the illusion of legitimacy- Ukrainians wanted to be part of Russia!. This was also an element of psychological warfare – local journalists did not know whether these men would answer questions or shoot them.
As intended, Spetsnaz troops created ambiguity: it allowed Russia to deny any involvement in the Ukraine conflict and was also designed to create a climate of indecision among multi-national organisations such as NATO, the EU and political systems based on the principles of consensus, when deciding on what actions to take.
While NATO and the 24 hour news cycle concentrated on Russian military forces on the Ukraine border, the 'deniable' Spetsnaz troops were quietly escalating tensions, engaged in subversion, training pro-Russian sympathizers and conducting reconnaissance throughout Ukraine. Without raising the Russian flag they created the conditions for a proxy-war and guided so-called separatists to achieve the objectives set out by the Kremlin. Stealth, rather than conventional military forces was used to further the objectives of deniable participation in the invasion of an independent state.
What is Spetsnaz?
Until the late 1990s the main source of information about Spetsnaz came from the writer Victor Suvorov. In 1987 he published 'Spetsnaz: The inside Story of the Soviet Union". Victor Suvorov, whose real name is Vladimir Bogdanovich Rezum, claimed to have served as a Spetsnaz officer.
Born in 1947, Rezum trained as a military officer in Kalinin and Kyiv, but there is no evidence of him serving with Spetsnaz forces. After studying at the Soviet Diplomatic Academy, in 1974 he served as a major in the Soviet Military Intelligence (GRU) and worked under diplomatic cover from the Soviet Embassy in Geneva. In 1978 Major Rezum defected to England and was subsequently sentenced to death by the Soviet Supreme Court for treason.
Although he undoubtedly knows the inner workings of the GRU during the Soviet period, his knowledge of Spetsnaz has been called into question. In light of the continued effectiveness of Russia's Spetsnaz forces in Ukraine and other former Soviet states there is a need to review our understanding of these forces which have undergone extensive restructuring under Putin's leadership.
Spetsnaz (special designation or special purpose troops) are often wrongly considered to be the equivalent to western Special Forces. Although in comparison with Russia's conventional forces they can be considered elite, they should not be regarded as being at tier one Special Forces level: it is their capability of engaging in ambiguous political-military operations such as that in Ukraine, not the quality of their soldiers. (See RUSI March 2015, Igor Sutyagin)
The word Spetsnaz is not confined to the Russian military and has been used to describe special designation troops in all the Soviet states and the name is still used today. We also find the western image of an all-male military formation is not correct. As Suvorov said in 1987, these units also have a large number of women who have undergone the same training and possess the same skills as their male counterparts. This is supported by the arrest of two female Spetsnaz operators by the Security Service of Ukraine (SBU) and several reports of females acting as agent provocateurs in Maiden Square. The Russian government also makes no secret of their female operatives. For instance, on 21 September 2013, RT released a video of 35 women undergoing Spetsnaz training and reported that 600 soldiers, including 150 women had completed the course at the Southern Military District in the Krasnodar region. (For further reading see my post 'Russian Clandestine Operations in Ukraine', 13 April, 2015)
Political Operators- active measures/ political warfare
Although there continues to be limited verifiable information coming out of eastern Ukraine, through the indiscreet use of social media, personal and Russian patriotic websites we see that female Spetsnaz operative played, and continue to play key roles in Ukraine and are officially regarded as essential within the broad concept of 'political warfare'. A case in point is the capture of Maria Koleda by the Security Service of Ukraine (SBU) in 2014, and the activities of Yulia Kharlamova of the 38th Separate Parachute Brigade, which I covered in an earlier post.
During the 2006 restructuring of the armed forces Spetsnaz was completely transformed in order to create a deniable military force capable of employing Gerasimov's 'new' military doctrine, which has variously been described as non-linear warfare, hybrid warfare, asymmetric warfare and political warfare. To simplify this military strategy, Jane's Intelligence Review of 2014, described Spetsnaz as an,"element of this military doctrine responsible for waging war below the radar of traditional collective intelligence"
While the restructuring included the introduction of new weapons, technology and integrating the Gerasimov tactics and concepts into their operational roles, Spetsnaz is still responsible for sabotage, reconnaissance, intelligence gathering; the assassination of political leaders and military officers. These units are also tools of the Russian intelligence communities. Although separate from the Ministry of Defence and reporting directly to Military Intelligence (GRU) they work closely with the FSB. Consequently, they may be referred to as Spetsnaz GRU or Spetsnaz FSB depending on what organisation they are assigned to. This became apparent after the Security Service of Ukraine (SBU) captured both FSB and GRU Spetsnaz operatives.
Ukraine
There have been several reports of Spetsnaz troops in eastern Ukraine operating at platoon strength and these are said to be elements from five independent brigades- the 346 of the Special Operations Command (KSO), 2nd, 22nd, and 24th Spetsnaz brigades. Of particular interest are recent reports of the 100th Brigade operating in eastern Ukraine.
Although fully operational, because the 100th Brigade is currently tasked with training, testing new weapons and technology, they are ideally suited for training separatist militias, including instruction in the use of heavy weapons. This may account for the increased efficiency of the pro-Russian militias which are said to mainly consist of ill-disciplined terrorists and Russian mercenaries.
Each brigade has its own communications unit and during the 2006 restructuring and modernization program emphasis was placed on enhancing their signals intelligence capabilities. According to recent reports which have been supported by captured documents and photographs, a Spetsnaz Sigint unit has been operating in Syria and this has resulted in the increased accuracy of government air strikes and artillery fire against rebel leaders. In light of these documents, which are still to be independently verified, it has to be assumed the same capabilities are being employed in Ukraine.
Spetsnaz has proved capable of operating in politically and operationally complex environments and paving the way for conventional military forces. For instance, Spetsnaz ensured the 727th Independent Naval Infantry Brigade and the 18th Independent Motorized Brigade and other regular forces entered Ukraine with minimum opposition from government forces.
How 1971 war Brought Pakistan Closer to Nuclear Bomb
Ever since its independence Pakistan is a neighbor of shrewd enemy who always tried nothing better than to undo and divide Pakistan into pieces like what it did in the war of 1971. So it was necessary for Pakistan to acquire a security mechanism that can balance the power equation in the region. It's pertinent to flash back in the history to answer the question that why after the war of 1971 it was necessary for Pakistan to acquire nuclear weapon. It was not the first time when India entered into to direct full-fledged war with Pakistan in 1971.At the time of independence there were almost 650 princely states in subcontinent that were ruled by princes. These states were given the option by the British Government to either adjoin with India or Pakistan.  Based on the religious line the Majority of the population of Kashmir, Junagarh and Hyderabad Dakan decided to adjoin with Pakistan however India maintained its hostility and once again propagated with the Hindu Raja's (the ruler of states) and included them in India. Only it was Kashmir which was divided into Indian occupied and Azad Jamu Kashmir as a result of Indo-Pak War of 1948.
Continuing in its conspiracy against Pakistan India waged a war once again in 1965. It did not stop here played its role in giving Pakistan a huge loss in 1971.In the history of Pakistan the Indo-Pak war of 1971 has marked perhaps the darkest memory. It was the time when Pakistan was already weak and trying to overcome the suffering of 1965.Moreover, the internal political instabilities due to the economic, political rights of the people of East Pakistan. Various ethnic and lingual differences were contributing to destabilize the central command. India who was already for the moment just jumped in the scenario. It further fueled the burning conflict the make the situation worse. Furthermore in all this scenario Bengali population was an easy prey for Indian propaganda because they were already being exploited economically and politically. Thus the political clashes between the eastern and the western side of Pakistan turned into ethnolinguistic civil war.  The Indian government supported muktibahini and fed them with the arms and weapons eventually declaring war against Pakistan. This shredded Pakistan into two pieces. Pakistan lost its eastern half-1,600km (990 miles) of India as a result Bangladesh emerged as a new country in south Asia's map.
Consequently due to such a huge loss Pakistan suffered a lot economically as well as politically. In the very same era while Pakistan was not strong enough and suffering from the wounds of 1971 war India launched it's so called "peaceful nuclear test" in 1974. Indian nuclear tests create a security dilemma for Pakistan and a further hampered the security situation for Pakistan. In South Asia the geostrategic environment has always been very complex volatile and vulnerable it was quite difficult for Pakistan to assure its survival and national security interests without nuclear technology. In order to secure its vital foreign policy, territorial integrity and to maintain deterrence against its enemy (hostile India) Pakistan started its efforts to acquire Nuclear weapon and in 1998 did successful nuclear tests.
Currently if Pakistan did not have acquired a nuclear technology India must have done the same on the western border i.e. Baluchistan what it has done earlier in East Pakistan. Although it is very much involved in watering the seeds of the terrorist activities in Baluchistan.
Today it has been 48 years still India is engaged in fermenting trouble in Pakistan through its proxies like BLA and TTP. Kulbushan Yadave an Indian spy caught by Pakistan Intelligence is an example of Indian propaganda which shows that. India continues to kept propagating against Pakistan which is causing various internal security threats including the biggest one i.e. terrorism. Moreover the recent attack on the Chinese consulate in Karachi on 23 November, 2018 by BLA is one of another Example of Indian conspiracy by feeding the terrorist groups in Pakistan. However it's now difficult for India to lodged a full fledge war against Pakistan like past because now Pakistan has acquired nuclear technology and war against Pakistan means mutual destruction for India as well. This time purpose behind India's vested activities is to   distract the unity all across the country by targeting all those developmental and economic projects which are being established under the umbrella of CPEC.
Now Pakistan has learned security lessons from East Pakistan. It is aware of India's motivations and its presence in Afghanistan and Iran. Pakistan is now moving for good diplomatic relations and friendly regime in Afghanistan so we can be friends with them. Pakistan is one of the top countries who are fighting against terrorism and extremism. Now Pakistan is the world's 7th atomic power. Its army is one of the most efficient army of the world and it knows how to defend its countries against the enemies like India.
European army: An apple of discord
The initiative of creating a European Army actually is in the air of the European Union.
Both French president Emmanuel Macron and German chancellor Angela Merkel declared this month that they support the need to create a joint European army. By the way these two countries are the strongest EU member states from economic and political points of view. Their words are not just "air shaking" but the subject to think it over.
France is the only remaining nuclear power in the EU once Britain leaves the organization – and Germany – its major economic power. Both countries make up about 40 % of the industrial and technological base in Western and Central Europe, as well as 40 % of the EU overall capabilities and of combined defence budgets.
The main reason why European leaders voiced the initiative now can be considered from two different points of view. From one hand this can be the indicator of European fears of Russia, China and even the US military activities. According to Macron, "an EU army is needed to "protect ourselves" with respect to these states."
On the other hand such initiative can be used by France and Germany to stop the US from weakening Europe and promoting its interests in the region. Donald Trump reacted to the statement by tweeting: "Emmanuel Macron suggests building its own army to protect Europe against the U.S., China and Russia. But it was Germany in World Wars One & Two – How did that work out for France? They were starting to learn German in Paris before the U.S. came along. Pay for NATO or not!" Thus, he tied closely the idea of a European Army to his demand to increase defence spending to NATO.
At the same time the initiative of strengthening the European collective defence capabilities not only irritates the US but scares many EU countries as well.
As for the Baltic States, they have not formed their official opinion yet. The matter is the Baltics are "between two fires." The EU membership gives them good political positions in Europe where they try to gain respect and influence. But the US remains their main financial donor and security guarantee at the moment. They can't sacrifice relationships with Washington for the sake of ephemeral European Army. It means that there is a greater likelihood that Latvia, Lithuania and Estonia will softly reject the idea. It is not necessary to expect strong opposition to Germany and France. But they surely will do their best to postpone decision making.
After all the initiative could become an "apple of discord" in the EU and split the organization in two sides making the organization even weaker than now.
Global arms industry: US companies dominate the Top 100, Russian arms industry moves to second place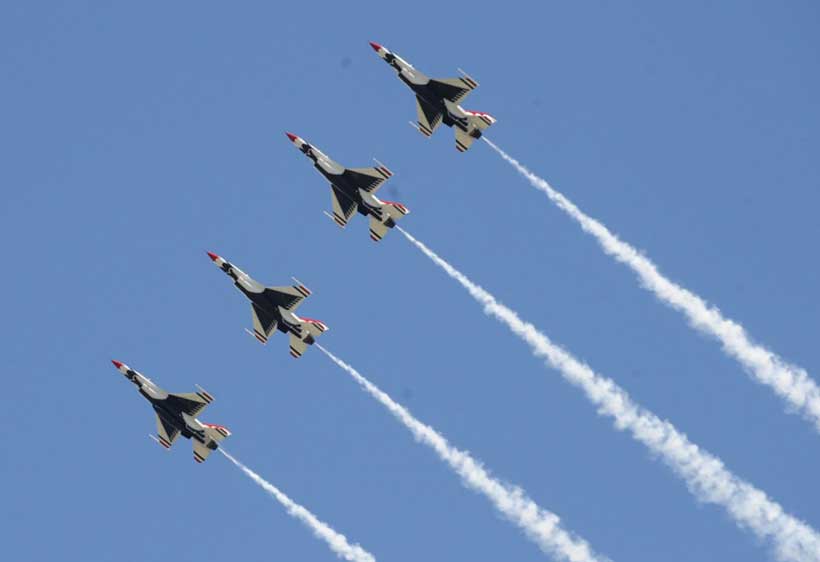 Sales of arms and military services by the world's largest arms-producing and military services companies—the SIPRI Top 100—totalled $398.2 billion in 2017, according to new international arms industry data released today by the Stockholm International Peace Research Institute (SIPRI).
The total for the SIPRI Top 100 in 2017 is 2.5 per cent higher than in 2016 and represents an increase of 44 per cent since 2002 (the first year for which comparable data is available; figures exclude China). This is the third consecutive year of growth in Top 100 arms sales.
US companies increase their share of total Top 100 arms sales 
With 42 companies listed in 2017, companies based in the United States continued to dominate the Top 100 in 2017. Taken together, the arms sales of US companies grew by 2.0 per cent in 2017, to $226.6 billion, which accounted for 57 per cent of total Top 100 arms sales. Five US companies were listed in the top 10 in 2017. 'US companies directly benefit from the US Department of Defense's ongoing demand for weapons,' says Aude Fleurant, Director of SIPRI's Arms and Military Expenditure Programme.
Lockheed Martin remained the world's largest arms producer in 2017, with arms sales of $44.9 billion. 'The gap between Lockheed Martin and Boeing—the two largest arms producers in the world—increased from $11 billion in 2016 to $18 billion in 2017,' says Fleurant.
Russia becomes the second largest arms producer in the Top 100
The combined arms sales of Russian companies accounted for 9.5 per cent of the Top 100 total, making Russia the second largest arms producer in the Top 100 in 2017—a position that had been occupied by the United Kingdom since 2002. Taken together, the arms sales of the 10 Russian companies listed in the Top 100 increased by 8.5 per cent in 2017, to $37.7 billion. 'Russian companies have experienced significant growth in their arms sales since 2011,' says Siemon Wezeman, Senior Researcher with SIPRI's Arms and Military Expenditure Programme. 'This is in line with Russia's increased spending on arms procurement to modernize its armed forces.'
In 2017 a Russian company appeared in the top 10 for the first time since SIPRI started publishing its annual Top 100 list. 'Almaz-Antey, which was already Russia's largest arms-producing company, increased its arms sales by 17 per cent in 2017, to $8.6 billion,' says Alexandra Kuimova, Research Assistant with SIPRI's Arms and Military Expenditure Programme.
Along with Almaz-Antey, three other Russian companies in the Top 100 increased their arms sales by more than 15 per cent: United Engine Corporation (25 per cent), High Precision Systems (22 per cent) and Tactical Missiles Corporation (19 per cent).
The UK remains the largest arms producer in Western Europe
The combined arms sales of the 24 companies in Western Europe listed in the Top 100 increased by 3.8 per cent in 2017, to $94.9 billion, which accounted for 23.8 per cent of the Top 100 total. The UK remained the largest arms producer in the region in 2017, with total arms sales of $35.7 billion and seven companies listed in the Top 100. 'The combined arms sales of British companies were 2.3 per cent higher than in 2016,' says Fleurant. 'This was largely due to increases in the arms sales of BAE Systems, Rolls-Royce and GKN.'
BAE Systems, which is ranked fourth in the Top 100, is the UK's biggest arms producer. Its arms sales rose by 3.3 per cent in 2017, to $22.9 billion.
Other notable developments
The arms sales of Turkish companies rose by 24 per cent in 2017. 'This significant increase reflects Turkey's ambitions to develop its arms industry to fulfil its growing demand for weapons and become less dependent on foreign suppliers,' says Pieter Wezeman, Senior Researcher with SIPRI's Arms and Military Expenditure Programme.
Taken together, the arms sales of the four Indian companies ranked in the Top 100 totalled $7.5 billion in 2017, representing a 1.9 per cent share of Top 100 arms sales.
Sales of the top 15 manufacturing companies listed in the Fortune Global 500 totalled $2311 billion in 2017. This is almost 10 times greater than the total arms sales of the top 15 arms producers ($231.6 billion) in 2017, and almost six times greater than the total combined arms sales of the Top 100 ($398.2 billion).