The Holocaust and the European Philosophical Tradition
"I am quite sure that the European crisis has its roots in a mistaken rationalism"–Edmund Husserl, University of Prague, 1935)
Modern Western Civilization presents us with a Janus-like face: On one side Renaissance Humanism which begins in Italy in the 14th century with Petrarch, on the other side Enlightenment Rationalism which begins in France in the 17th century with Descartes.
After Descartes, there is a dangerous tendency to separate the two cultural phenomena and consider Humanism either anachronistic, or superseded. The inevitable result has been sheer confusion in the area of cultural identity; consequently, at this critical juncture of the new polity called European Union, there is talk of a "democratic deficit," that democracy that is integral part of Western Civilization.
We are in urgent need of cultural guides to show us how to better harmonize the two above mentioned phenomena. One such guide is Emmanuel Lévinas' humanistic philosophy. In as much as it challenges the Western rationalistic philosophical tradition, it is extremely important for the emergence of a renewed European cultural identity. It explores in depth the threats to the authentic cultural identity of Europe, how modalities of thinking powerfully affect other ideas and shape a whole cultural milieu, sometimes with less than desirable consequences.
A few background biographical details may be useful to better understand Lévinas. He was born in Lithuania in 1902. In 1923 he moves to Strasbourg to study under Husserl and writes a doctoral dissertation on his philosophy. There, he also comes in contact with Heidegger's philosophy. The dissertation on Husserl's phenomenology gets published in France in 1930 and reveals that, even at this early stage, Lévinas is beginning to take his distance from Heidegger. He enlisted in the French army, was captured in 1940 and spent the remaining five years of the war in two prisoner-of-war camps.
Upon being liberated he returns to Lithuania and finds-out that his parents and siblings had been killed by the Nazis, while his wife, whom he had left behind in Paris, had survived thanks to the help of French nuns who hid her. He became a teacher and administrator in an institute for Jewish education in Paris (l'alliance Uneversel Juif); there he begins to study traditional Jewish texts under the directorship of the Talmudic sage Mordechai Shoshani to whom the Nobel laureate for peace Elie Wiesel (who also studied with him) devotes a chapter in Legends of Our Time.
In 1961 Lévinas defends the first of his two major philosophical works (Totality and Infinity) before the philosophy faculty of the Sorbonne becoming a professor of philosophy. His second major work bears the title of Otherwise than Being or Beyond Essence.
Those are the basic events that dramatically change Lèvinas' thinking. Prior to World War II he had merely criticized elements of 20th century Western thought; afterward he begins to attack the whole European philosophical tradition, especially its culmination in Heidegger's thought, for what he considers its indifference to the ethical and its "totalizing of the other." He begins to indict western philosophers in general for an uncritical reliance on vast concepts, such as Hegel's "Spirit," or Heidegger's "Being," which assimilate countless individuals to rational processes, thus negating their individuality.
To be sure Kierkegaard had also criticized this Hegelian tendency, countering it with his existentialist philosophy. Those who understood his critique only too well, promptly proceeded to relegate his thought to the theological within a false dichotomy (shown absurd by Thomas Aquinas way back in the 13th century) of philosophy/theology, thus insuring that Kierkegaard would never be as influential as a Hegel or a Heidegger.
In any case, Lévinas too argues that this taken-for-granted totalizing mode of doing philosophy in the West denies the face-to-face reality in which we—philosophers included—interact with persons different from ourselves. He argues that this "face-to-face" realm is not the same thing as the realm of abstract concepts. It possesses its own texture which is primarily an ethical one.
In this domain we are challenged by "the otherness of the other person." It is this "otherness," which is an integral characteristic of human life, but the Western philosophical tradition has overlooked and even negated it, thus contributing to the dehumanization of Man.
Lévinas' life and thinking were deeply affected by the trauma of the Nazi genocide, better known as the Holocaust. But what is unique about his thinking is that it refuses to make those monstrous events its core subject matter. In other words, one cannot easily insert Levinas within the tradition of confessional writers. As Derrida, who admired Lévinas' philosophy, aptly expressed it once: the danger of naming our monstrosities is that they become our pets. That is to say, Levinas refuses to name the monsters lest they become our familiar pets. Even words fail at times vis a vis unmentionable monstrosities.
Lévinas' writings provide no extensive discussion of the Holocaust itself; therefore, the assumption, on the part of those who were thinking and writing on it, has often been that Lévinas could not be considered a valid source of philosophical insight into this dark period of human history. But that is an erroneous assumption, just as invalid as the assumption that he unreservedly admired Heidegger's philosophy because he happened to have translated it into French. As a matter of fact, Lévinas' thinking is a reaction to the Holocaust by the mere fact that it asks the crucial question: What does it mean to be a human being?
Were one to encapsulate the whole of Lévinas' philosophy in two succinct words, they would be "being human." This philosophy insists throughout that an extreme, unbalanced rationality devoid of imagination, feelings, senses and spirit, unconcerned with the ethical dimensions of life, is the equivalent to a refusal to be human, to allowing oneself to become a monster.
A little personal anecdote may be illustrative here: many years ago I took a course on Heidegger with a professor who was a staunch admirer of his philosophy. The students were made to read Being and Time on which the professor in question would offer in class brilliant comments and interpretations. Not once during the entire duration of the course was it ever mentioned that Heidegger, for a short while, had joined the Nazi party and had heard echoes of "the voice of Being" in the speeches of Hitler; somehow that particular existential detail was not considered essential by the professor for any valid appraisal of the ponderous rational scheme of Being and Time.
I wrote a paper where this existential fact was mentioned and reflected upon. I received a C- for it. The comments of the professor chided me for straying from the concerns of Heidegger's philosophy which had nothing to do with his private life and beliefs. In hindsight, that academic event of my life proved to be my first serious existential encounter with modern Western rationalism and its dichotomy intellect/life. It eventually led me to discover Vico and Lévinas.
Lévinas' attack on what he considers negative elements of the Western philosophical tradition begins with analyses of the philosophical roots from which sprout the extreme individualism of modern times, and the reaction to it, extreme nationalism. Not unlike Vico in the 18th century, he individuates such a root in the Cartesian ego, an autonomous center of consciousness which in modern philosophy has assumed the function of a paradigm for thinking about human beings. Lévinas does not deny this world-constituting ego, rather he leads it to the discovery of an ethical core within itself; which is to say, he uncovers another root growing within the first root which he calls the "self."
The conundrum seems to be this: if it is true that the ego does the conceptual work of philosophy by announcing what there really is in the world, how can this ego then acknowledge the essentially ethical "self" which lives within itself? Somehow a bridge has to be found between this limitless power and freedom of the independent intellect, and the particular concrete ethical obligations to another person. For, this ethical self, unlike the ego, finds itself caught up with the welfare of the other prior to a conscious, rational decision, in a recognition, even when unwilled, of his/her humanity.
Indeed this ethical capacity seems to come from another place than our rational powers of analysis evidenced within the Cartesian ego. Even if we grant that such an ego is adequate in identifying the truths of philosophy, it somehow remains unable to acknowledge a domain where there is no choosing of the connection with the other; in fact the other way around may apply: the other chooses me, one is "already responsible" for the other prior to any rational analysis.
And here is the philosophical paradox: Lévinas' task becomes that of using rationality to take the Cartesian ego beyond rationality, somewhat similar to what Vico does with his concepts of fantasia, which for him precedes rational reason, and the concept of Providence who guides human events and is both immanent within history but also transcendent. Which is to say, the rational ego has to be brought to recognize a sort of enigmatic "ethical" truth which Lévinas calls "pre-originary," i.e., arising outside, prior to the usual time-line of the reflective ego.
In attempting this operation, Lévinas will proffer statements such as: ethics is "older" than philosophy, it is "first philosophy," on the scene before the arrival of rational philosophical thinking; something ingrained in being human. Within purely classical categories, that may be equivalent to the Socratic preoccupation with dying well by living a life of integrity and devotion to truth, as exemplified in Plato's Apology. It is this ancient voice of goodness, which even Vico's pre-historical "bestioni" possess to a degree, a voice often overlooked by rationalist philosophers, but powerfully present in Talmudic texts, that Lévinas finds strangely silent in the modern Western philosophical tradition.
In mytho-poetic language, it's as if Lévinas were to come face-to-face with the goddess Europa, as she is being abducted by a black bull (Zeus in disguise), to journey to another shore, there to assume a different persona, and he were to ask her, "Europa quo vadis?" after warning her to remember her original identity: "nosce te ipsum"; which is to say, go back to the future and know yourself holistically: know your Greco-Roman origins, yes, but also the Biblical tradition (the foundation for Christianity), the Christian heritage, the Humanistic synthesis of Graeco-Roman and Christian civilizations, Celtic and Germanic cultures with their ideas of freedom, the universalizing Enlightenment rooted in the democratic-scientific tradition born in ancient Greece, the Islamic influences. Voltaire and Descartes yes, but Vico and Novalis too are part of your identity. Your unity will be a chimera if it is only a unity of a bank and neglects its spiritual elements.
Undoubtedly this hermeneutics, or re-interpretation of the Cartesian ego, placing at its core an non-refusable responsibility for the other without granting the ego any time to think it over and choose, so to speak, challenges some of the most basic assumptions of modern, and in some way classical, rationalistic philosophy. Not since the times of Mamonides in the 13th century had a Jew dared such a fundamental challenge from within the Western philosophical tradition. It is the challenge of Paul to Greek culture revisited. For indeed Lévinas is saying nothing short of this: the knowing ego does not exhaust what it means to be human. Some have called his philosophy one of "ethical subjectivity," as a way of dismissing it as the raving of a lunatic, just as the ancient Greeks dismissed Paul in the agora. For the serious reader, however, it is rather a re-definition of subjectivity face to face with a totalizing kind of Cartesian reflection.
While Lévinas does not write directly about the Holocaust, other thinkers, who influenced Lévinas, were nevertheless reflecting upon the philosophical implications of this dark event of human history. One such was Berel Lang who wrote an essay titled "Genocide and Kant's Enlightenment," which appeared in his Act and Idea in the Nazi Genocide. In this essay Lang uncovers certain lines of affinity between some classical aspects of Enlightenment thought, and the Nazi genocide. His conclusion is that there are two important aspects of the Enlightenment that formed the intellectual heritage, which needed to be in place, for genocide to occur in the heart of civilized Europe: namely, the universalization of rational ideals, and the redefinition of the individual human being in terms of its possessing or not such a universal rationality. The genocide, Lang argues, was aimed at those groups who stuck to their own ancient pre-Enlightenment sources of particularistic identity, considered "irrational." Hence the racial laws and racial exclusion were expression of ingrained Enlightenment prejudices. Which is to say, the Enlightenment sheds light on everything except itself; it remains to be enlightened.
This powerful essay leads many cultural anthropologists comparing civilizations, to begin to wonder: which, in the final analysis, is more obscurantist: religious fanaticism and fundamentalism, or a so called "enlightened" era throwing out the window the baby with the bathwater and arrogantly refusing any suggestion that it ought to enlighten itself, and not with its own light?
This conjures up that terrible face to face encounter of Dante with the poet Bertrand Del Bornio in a cave in hell doing "light to himself" with its own decapitated head. There we have reason eating its own tail; internal logical thinking and assuming the grammar of lunacy. I dare say that such a question has not been satisfactorily answered yet. In that question lies the challenge of Lévinas' philosophy: in its displacing of the centrality of Cartesian thinking within modernity, in order to re-center it around ethics: the face-to-face encounter with another human being which is always hopeful unless it occurs in hell.
Everything we have discussed above begs this particular question: is Lévinas' challenge to the Western philosophical tradition philosophically tenable? To answer the question adequately we need to be first aware that Emmanuel Lévinas, as well as Hermann Cohen and Franz Rosenzweig (the author of Echoes from the Holocaust: Philosophical Reflections in a Dark Time, 1988), are representative of learned European Jews with great familiarity with the texts of both the Jewish and the Western philosophical tradition. They challenge the latter exactly because they are so knowledgeable in both. Lévinas is fully capable of confronting the intellectual traps of those rationalists who would relegate him to the sphere of theology.
To the contrary, he insisted on writing in both spheres and claimed that Jewish religious textuality contains hitherto unexplored philosophical insights. For this is a tradition which puts great emphasis on interpersonal, social and familial relationships; phenomena not contemplated in traditional Western philosophy. Which is to say, the challenge is to Western philosophy's totalizing pretense, beginning with Plato's times, that it can gather everything up in one synchronic whole. It is that challenge that irritates control freaks, thought policemen, rationalists and mysologists galore. It goes a long way in explaining their attempt to relegate Lévinas' philosophy to the sphere of the merely mystical.
Finally, let us briefly examine how Lévinas develops this fundamental challenge to Western rationalism. He names both the texts of Jewish tradition and philosophical discourse "the said," while calling the living activity of interpretative struggle (its hermeneutics) with the texts, and the self which suffers for the other, "the saying."
The said always tries to capture the saying, which may partly explain the ancient grudge of Plato towards poets (see Plato's Republic, book X, on Homer). In any case, it is the saying which launches the said and puts it into circulation. The saying echoes outside of space and time destabilizing the comfortable, rationally secure positions rationalists take up in the said, in conceptual truths (thought to be universal and eternal), in a secure totalizing kind of knowledge.
Yet it is this very destabilizing process that injects the ethical outward-directness into the said. Lévinas will often contrasts the saying's vulnerable openness to the other (which he calls "being ex-posed) with the said's relative security (which he calls "exposition"). He asserts moreover, that there is a rich unexplored relationship between the way we are "ex-posed" in ethics, and the life "exposition" we use to analyze and order the world.
Indeed, this is a new, essentially Jewish, philosophical reflection which places into question the claim to totalizing completeness, by an appeal to the priority of ethics. It insists that any person that confronts me, needs to be placed outside the totalizing categories seeking to reduce her/him to an aspect of a rational system. Basically, what Lévinas is doing is relocating our dangerous ability to deny others their legitimate sphere of difference; an ability which is capable of destroying our own humanity.
This is nothing short than the core struggle for the achievement of moral humanity which was also the root ethical aim of Vico's New Science. Like Vico, Lévinas shows us the way to keep the benefits of universal Enlightenment ethics while avoiding its perils. For, his ethics is not based on a totalizing sort of universalism, but on the particular concrete needs and demands of each unique individual, every "other' that I meet within time and space. Every time I meet the other, she/he constitutes an ethical challenge to my self, a challenge as to who I am as a human being.
This kind of philosophy is a challenge to each one of us to go beyond nostalgic returns to Greek classicism, as important at that may be, in the understanding of Western Civilization; to establish intellectual-background-assumptions which are different from those of the Enlightenment; to search for urgently needed new cultural paradigms, new ways of thinking appealing to the priority of ethics and the importance of the particular as a category of thought, a place in thought wherein genocide and hatred of the other becomes inconceivable; in short to prepare new wineskins for the new wine which is a "Novantiqua Europa."
P.S. This essay, in a slightly modified form has appeared in Ovi magazine some seven years ago and will be represented in an up-coming symposium meeting by the same.
Will there be another referendum over Brexit?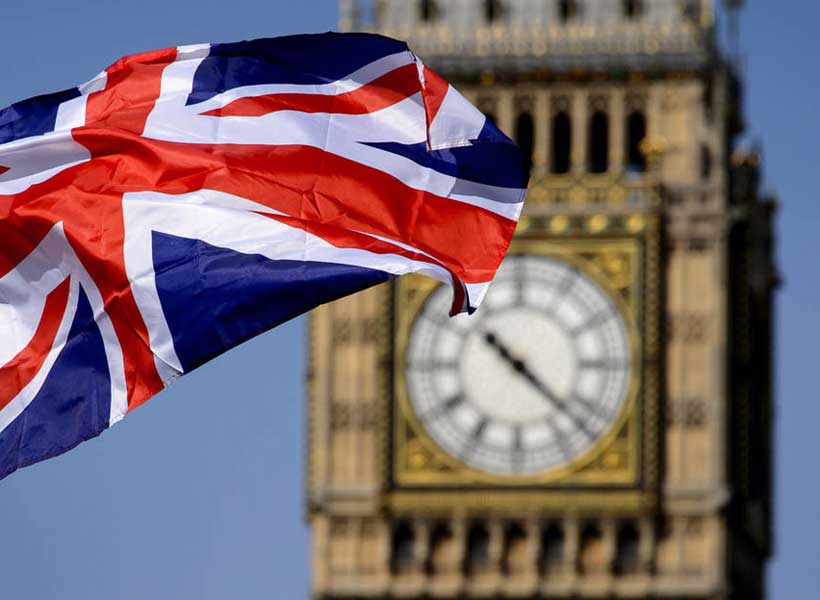 Brexit continues to be an implicit term in the Britain's political equations. Complicating the process of the British withdrawal from the European Union is a joint measure taken by the British government and European authorities.
At the same time, the British government, with its widespread negative propaganda against the Brexit, is seeking to re-arrange a referendum. In other words, the European authorities are trying to direct the public opinion about the Brexit.
Recently, some western news sources are speaking of an issue called "repeating the Brexit referendum", and name it as a possible option! An option that had been previously denied by British authorities, including Theresa May, the Prime Minister of the country. According to the France news agency, regarding the increasing doubt about the British Prime Minister's efforts to conclude an agreement with the United Europe, the possibility of holding a second referendum on Brexit has multiplied.
This source has also announced that there are major obstacles on the way of confirming this agreement between Theresa May and European leaders, which has, in turn, intensified this trend. The existence of legal complexities in this agreement made its implementation difficult for both sides.  Meanwhile, it is possible that the members of the parliament will vote in favor of Theresa May's decision.
Although it seems that Theresa May is trying to convince legislators to give a positive vote to this agreement, not only members of the Labor Party, but also some members of the Conservative Party are opposing it. The MPs argue that the Brexit is basically contrary to the interests of the UK.
Meanwhile, supporters of the "People's Vote" campaign, who are now very active in England, believe that the parliament's negative vote will pave the way for a new referendum on the Brexit. This issue is no way contrary to the demands of Theresa May and the Conservative Party, but it's secretly supported by them. The negative propaganda of the Theresa May's government against the Brexit since 2016 is known to everyone. After the British citizens voted to leave the European Union in 2016, the two Labor and Conservative parties (as UK's two traditional parties) tried their best to change the general vote on this issue. The active role played by people like former British Prime Minister Tony Blair can well indicate the dissatisfaction among British authorities over the Brexit.
Supporters of the People's Vote campaign are currently trying to convince the public for holding a new referendum on Brexit. "The People's Vote campaign seeks to ensure that the government's Brexit deal is put before the country in a public vote so that we can decide if a decision that will affect our lives for generations makes the country better or worse off. Good deal or bad deal, it's definitely a big deal – and that's why it should be put to a People's Vote", that's how the campaign's supporters define their goal.
Proponents of this campaign believe that the parliament's negative vote to May's plan is the best opportunity to hold another referendum. On the other hand, Theresa May doesn't intend to violate the people's vote in the 2016 referendum explicitly, so she tries to appear to be opposed to a new referendum, but she set the game in a way that it will eventually lead to the UK's remain as part of the European Union.
Labor Party officials led by Jeremy Corbin have also agreed to vote again on the Brexit, and have officially backed this issue. The fact that Britain's two rival parties have come to an agreement on holding a new referendum has provided the ground for its ultimate realization.
First published in our partner MNA
West return to 2007: Europe's anger over incompetent politicians
The anger and discontent of European citizens over European politicians is increasing day by day. While more than ten years have passed since the economic crisis in Europe, we are still witnessing austerity plans in this block.
France's recent round of demonstrations isn't limited to this country anymore, and we're now witnessing demonstrations in countries such as Belgium and the Netherlands.
Many European citizens spent the years between 2007 and 2012 with the hope that the austerity policies would affect the devastated economy of United Europe and the Eurozone. That's why they tried to cooperate with their own governments (which were mainly the far-right and social-democratic administrations). However, after 2012, we witnessed the end of European citizens' patience towards politicians like Merkel.
Part of this dissatisfaction revealed itself in cases such as the European Parliamentary Elections in 2014, where more than 100 right extremists managed to enter the European Parliament. Now, in 2018, we are witnessing the continuation of the economic crisis in Europe in the security, social and political spheres.
It's not without a reason that the number of nationalist groups' supporters has increased in the mentioned areas. The security crisis is strongly felt in today's Europe. Common policies which were adopted by European authorities couldn't improve the security crisis within the Schengen borders and other European borders.
During 2015 and 2016 (and somehow in 2017), the Immigration and security crises in Europe caused other issues such as the economic crisis to become marginalized. But now it's shadowed over the whole of Europe. Under such circumstances, the main question of European citizens is that what was the impact of austerity policies adopted for ten years inside the EU borders?
They can clearly see that the adoption of such policies has had no effects on improving their economic conditions. The existing economic crisis continues to be felt in everyday life of European citizens. The rise of the signs of the financial crisis in Europe, and the decline in credit ratings, and the growth of unemployment in countries that continue to be affected by the financial crisis have created many social crises in Europe.
The protests that are taking place today in France and other European countries are not merely an objection to rising fuel prices or tax increases for low-income groups. It is a protest against the unstable economic structure of the European Union and the Eurozone.
Emmanuel Macron, the young French president, as an economist, promised to redefine the existing economic structure in the Eurozone, with regard to the current economic crisis. However, Macron himself has now become the symbol of crisis in Europe!
The economic crisis in European countries doesn't limit to austerity policies! The external debt crisis in the European countries should also be added to the economic and credit crises in the West. The crisis is heavily extended in countries like Italy, causing a lot of trouble for other member states of the Eurozone. The economic cohesion of the Eurozone member states has fueled this trend.
In any case, it seems that the patience of European citizens has come to an end. As noted, according to the predictions, these crises were to be resolved before 2012, and economic growth symbols was to be replaced by austerity symbols. But at the moment, there is little indication of economic growth in European countries, and austerity policies remain strong.
Finally, it should be concluded that the European countries, especially the EU member states, have no choice but to "self-destruct" their economic foundations and replace them with new patterns. If European officials continue to insist on existing methods and economic models, they will be doomed to failure in the near future. In this case, nationalist groups and far-right extremists will dominate Europe's political, economic, social and security equations, and this would definitely be a terrible nightmare for those like Merkel and Macron.
First published in our partner MNA
EU steps up action against disinformation
To protect its democratic systems and public debates and in view of the 2019 European elections as well as a number of national and local elections that will be held in Member States by 2020, the EU is presenting today an Action Plan to step up efforts to counter disinformation in Europe and beyond.
Taking stock of the progress made so far and following up on the call made by European leaders in June 2018 to protect the Union's democratic systems, the European Commission and the High Representative are setting out concrete measures to tackle disinformation, including the creation of a Rapid Alert System and close monitoring of the implementation of the Code of Practice signed by the online platforms. The Action Plan also foresees an increase of resources devoted to the issue.
High Representative/Vice President Federica Mogherini said: "Healthy democracy relies on open, free and fair public debate. It's our duty to protect this space and not allow anybody to spread disinformation that fuels hatred, division, and mistrust in democracy. As the European Union, we've decided to act together and reinforce our response, to promote our principles, to support the resilience of our societies, within our borders and in the neighbourhood. It's the European way to respond to one of the main challenges of our times." 
Andrus Ansip, Vice-President responsible for the Digital Single Market, said: "We need to be united and join our forces to protect our democracies against disinformation. We have seen attempts to interfere in elections and referenda, with evidence pointing to Russia as a primary source of these campaigns. To address these threats, we propose to improve coordination with Member States through a Rapid Alert System, reinforce our teams exposing disinformation, increase support for media and researchers, and ask online platforms to deliver on their commitments. Fighting disinformation requires a collective effort."
Stepping up detection, response and awareness
The Action Plan – prepared in close cooperation also with Commissioner for Justice, Consumers and Gender Equality Věra Jourová; Commissioner for Security Union Julian King and Commissioner for Digital Economy and Society Mariya Gabriel – focuses on four areas key to effectively build up the EU's capabilities and strengthen cooperation between Member States and the EU:
Improved detection: Strategic Communication Task Forces and the EU Hybrid Fusion Cell in the European External Action Service (EEAS), as well as the EU delegations in the neighbourhood countries will be reinforced with significant additional specialised staff and data analysis tools. The EEAS' strategic communication budget to address disinformation and raise awareness about its adverse impact is expected to more than double, from €1.9 million in 2018 to €5 million in 2019. EU Member States should complement these measures by reinforcing their own means to deal with disinformation.  
Coordinated response: A dedicated Rapid Alert System will be set up among the EU institutions and Member States to facilitate the sharing of data and assessments of disinformation campaigns and to provide alerts on disinformation threats in real time. The EU institutions and Member States will also focus on proactive and objective communication on Union values and policies.
Online platforms and industry:The signatories of the Code of Practice should swiftly and effectively implement the commitments made under the Code of Practice, focusing on actions that are urgent for the European elections in 2019. This includes in particular ensuring transparency of political advertising, stepping up efforts to close active fake accounts, labelling non-human interactions (messages spread automatically by 'bots') and cooperating with fact-checkers and academic researchers to detect disinformation campaigns and make fact-checked content more visible and widespread. The Commission, with the help of the European group of regulators in charge of audio-visual media services, will ensure a close and continuous monitoring of the implementation of the commitments.
Raising awareness and empowering citizens: In addition to targeted awareness campaigns, the EU institutions and Member States will promote media literacy through dedicated programmes. Support will be provided to national multidisciplinary teams of independent fact-checkers and researchers to detect and expose disinformation campaigns across social networks.
Finally, the Commission is today also reporting on the progress made in tackling online disinformation since the presentation of its Communication in April 2018.
Next steps
The European Commission and the High Representative will develop and implement the measures set out in the Action Plan, in close cooperation with Member States and the European Parliament.
With a view to the European elections, the Rapid Alert System will be set up by March 2019. This will be complemented by further strengthening relevant resources.
The signatories of the Code of Practice will have to provide the first implementation update to the Commission by the end of 2018, which the Commission will then publish in January 2019. Between January and May, the online platforms will have to report to the Commission on a monthly basis. The Commission will also carry out a comprehensive assessment of the implementation of the Code of Practice in its first 12 months. Should the implementation and the impact of the Code of Practice prove unsatisfactory, the Commission may propose further measures, including of a regulatory nature.
Background
The European Union has been actively tackling disinformation since 2015. Followinga decision of the European Council in March 2015, in order to "challenge Russia's ongoing disinformation campaigns", the East StratCom Task Forcein the European External Action Service (EEAS) was set up. The Task Force, together with the relevant Commission services, focuses on effectively communicating the EU's policies towards its eastern neighbourhood; strengthening the overall media environment in the eastern neighbourhood, including providing support for media freedom and strengthening independent media; and improving the EU's capacity to forecast, address and raise awareness of pro-Kremlin disinformation activities.
In 2016, the Joint Framework on countering hybrid threats was adopted, followed by the Joint Communication on increasing resilience and bolstering capabilities to address hybrid threats in 2018.
In April 2018, the Commission outlined a European approach and self-regulatory tools to tackle disinformation online, including an EU-wide Code of Practice against Disinformation, support for an independent network of fact-checkers, and tools to stimulate quality journal­ism. On 16 October, the Code of Practice was signed by Facebook, Google, Twitter and Mozilla as well as the trade association representing online platforms and trade associations representing the advertising industry and advertisers.
In his 2018 State of the Union Address, President Juncker also put forward a set of concrete measures to make sure that next year's European Parliament elections are organised in a free, fair and secure manner. The measures include greater transparency in online political advertisements and the possibility to impose sanctions for the illegal use of personal data in order to deliberately influence the outcome of the European elections.