Jihadi Janes and Johns: The Seduction of the Islamic State for 'Westerners'
Media outlets and government circles cringe when trying to understand why Westerners leave the West to go fight in Syria and Iraq with the Islamic State. While calculating accurate numbers wildly diverges from source to source, there is no doubt that the fact that ANYONE at all wants to leave and join ISIL/DAESH makes the U.S. and EU both uncomfortable and perplexed.
In short, how does one leave the land of the free, tolerant, open and just in order to go fight for a group that represents horror and atrocity? Unfortunately for all those shocked by the images of beheadings and immolation, understanding this process (and more importantly the failure of intelligence and diplomatic communities in the West to prevent it) requires one to accept something most EU and American passport holders cannot: that the dream of Western civilization for too many in the modern day seems more myth than reality.
The true reality in the West is if you are not able to hook into upward mobility and access privileged success, then a dull and depressing life awaits you: studies, for example, show a disturbing percentage of Americans are born, live, and die within an incredibly small 50-mile radius. They also show that the classic parental definition of the American Dream – that your children will be better off and have more than you – has become murky and ill-defined with the Millenial generation. When you travel into most cosmopolitan urban centers in America, you will find not a smoothly fitted mosaic of multiple cultures and cross-cutting identity cleavages that make people realize that there are always important similarities linking people together. Instead you find Balkanized enclaves where 'people stick to their own' and the 'well-to-do' are quickly made aware of the places not to go and where not to congregate. Almost exclusively those areas are 'ethnic' bastions and de facto segregated sections of the city. To be completely honest, this ethnic balkanization, semi-voluntary/semi-forced, is arguably even more pronounced in major European hubs like London, Paris, and Berlin. The idea of Western Civilization is an amazing testimony to what any country should be and strive for: namely, that anyone can succeed based on talent, ambition, merit, and effort; that despite obstacles and adversity there will always be opportunity; that all people can live, love, and dream without interference or harassment. This idea, however, too often remains distant and unreachable to many, making the dream seem deeply taunting and an inducement to self-loathing.
Against this backdrop, it is inexcusable that American and European actors find themselves at a loss to understand the appeal of that small percentage willing to abandon the West and go fight for a cause that they believe to be barbarous, for a group and a cause that seems most ignoble. To see the problem in this light is not so much a failure to understand the enemy as it is a failure to see how Western civilization has created for some a modern living reality that is dominated by less-appealing shades of grey: flawed, unfulfilled, denied, isolated, violent, and poor. Perhaps worst of all, it is a reality of irrelevance. The people going off to fight with the Islamic State are able to 'leave the West' because they clearly don't feel as if they are leaving anything at all, except a myth not available to them or a taunt to make them feel demeaned. Turning hatred of self into hatred of other with this group is what the Islamic State is so good at.
The U.S. State Department clearly does not do a great job recognizing this reality of the denied underground. The EU does no better. What you come across instead when discussing this issue are confused looks and exasperated gasps at the inexplicable stupidity of people leaving to go fight with the Islamic State. That incredulity, however, is based on a vision of the West that the underground does not see and, more importantly, does not believe it will ever be given access to. In short, one can live 'in the West' and never feel a true part 'of the West.' This is not semantics. Nor is it a matter of dismissively sneering at people who are supposedly too lazy or too unwilling to assimilate the values of Western civilization. Rather, it is a complex interwoven sociological failure that fuses together politics, economics, geography, religion, and psychology. While that failure makes too many feel isolated from the dream of the West, it does not stop people from still wanting to believe in some form of greatness and destiny: people will always love to dream. And if the brand-name dream of the West seems shut off to them, it doesn't mean another dream cannot replace it. Indeed, any greatness, any higher calling that gives purpose and a sense of larger destiny to life, can gradually become incredibly seductive. If the American Dream classically defined is deemed inaccessible, then we in the West must be ready to believe more radical and seemingly inexplicable visions will be able to take its place. The vision of the Islamic State, which Western media portrays in finely-tuned snippets heavily laden with atrocities and bloodshed, is in fact a slickly produced inundation of media-friendly images focused on religious epiphany, glorious sacrifice, and noble causes to battle. It is a clarion call heard through the ages, across all continents and within all countries, which has always been able to find willing ears and malleable minds. Only now this call is being powerfully pushed with the advantages of 21st century virtual technology, making its reach and scope far beyond anything the West could ever think plausible or find believable. In today's world, style trumps substance for most. And as anathema as it may seem to the West, that axiom applies even to groups like the Islamic State.
One of the fundamental principles in intelligence is to gain insight into adversaries by truly understanding their worldviews, self-assessments, cultures, and perceptions. How ironic then that this issue so close to home is not just about people rejecting the West and leaving but the intrinsic fear that these 'foreign fighters' might one day succeed in returning back to the West more radicalized, intent on committing mayhem on domestic shores instead of foreign. We do not understand this underground because we will not remove the blinders of the myth of Western Civilization. We are not just ignorant to the world that creates a group like the Islamic State: we are fairly ignorant of the very world right outside our door that might be taken by it. Consequently, the key to understanding this 'perverse attraction' to ISIL/DAESH might be first accepting the self-loathing resentment some have had symbolically burned into them, day after day after day, about the West. Keep in mind none of this is an entreaty to sympathize with those who leave Western shores to take up arms with the Islamic State. ISIL/DAESH is indeed a manipulative, corrupt, criminal, and mind-blowingly sadistic organization. Effective recruiting videos and social media campaigns notwithstanding, it is promising a life and society that is even more mythical than the American Dream. No, this is not an explanation justifying the decision to fight with them. It is rather the first step to expose why those of in the West charged with stopping this disturbing trend have proven, so far, to be utterly inept in unraveling its motivational calculus. We have made it more complex than it needs to be: it is not about espousing the sly seduction of the beast from without. It is about exposing the soul-sucking devastation of the beast from within.
Western strategic mistake in the Middle East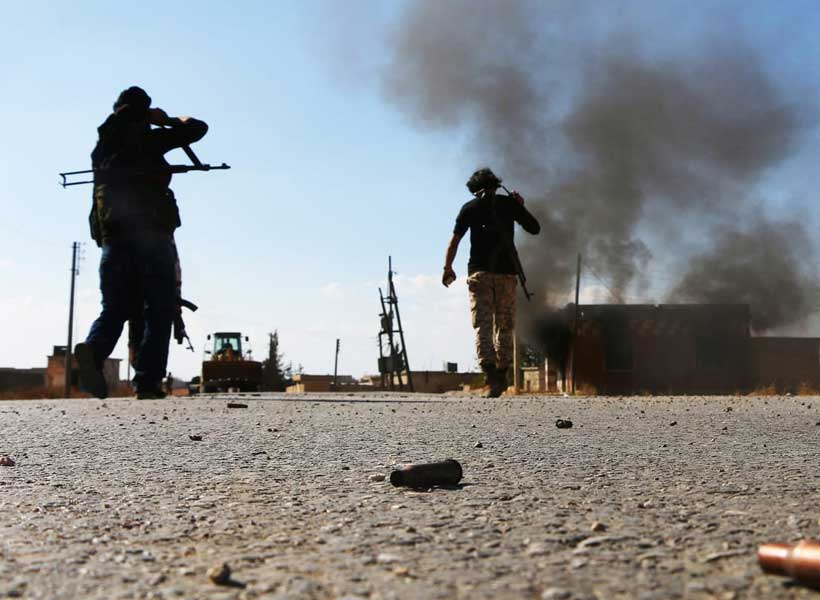 The widespread terrorist acts and catastrophic events of 2016 in Europe have revealed new approaches to extremist and radical groups to create fears among Westerners.
The investigation of the destructive actions of two past years has shown that such terrorist operations were based on networked and coordinated approaches. That is, the terrorist cells carried out their destructive actions based on a timetable group plan. In such circumstances, it is possible to observe such behaviors, given the familiarity of security guards and intelligence agencies in Europe, but it is difficult to change the approaches to monitoring such actions in the two past year. Instead of taking collective action, terrorists use the means of mass destructive actions in their new ways. In such a situation, a person kills public places instead of communicating with the supporters or members of terrorist currents such as ISIL with the aim of shedding people's blood. Events like the French Nazi Crusade, or the accumulation of people in Germany, have been blamed for such an approach. Naturally, the use of such methods and the use of public transport vehicles, or even sticks and gadgets, has provided security and intelligence agencies with a great deal of difficulty in detecting criminal agents.
Evidence suggests that in the new approaches of the ISIL, they are seeking to use any means to achieve their goals, and it is natural that in these circumstances the concept of security in Europe has a change undergone. From another perspective, the use of such practices shows that the Isis are seeking to use any means to demonstrate their power and, along with this issue, to supporters and groups that want to recruit and join terrorist groups. They order that they do not necessarily have to endure the journey to accompany them, but that pro-active agents can arrange their subversive moves at the same location. The facts indicate that the only wolves used for ISIS terrorist groups are the instigation of this issue to Westerners, which, despite the efforts of some countries to eliminate ISIS's fears, and fears of Europeans from recurring events the terrorists will not end.
ISILs are always trying to organize people from the corners of the world for terrorist acts; those who are known for wolves only because of the nature of isolation and psychological frustration. That is why, with many beliefs, this group is now considered to be the most dangerous terrorist organization. In the current situation, although the possibility of reversing and defeating ISIL in the region and eliminating the danger of the formation of the Islamic Emirate of Iraq and the Shamal seems probable, it is important to understand that different groups, including ISIS and other organized terrorist groups, are based on ideological. It seems that in such a case, the disintegration of the organization will not eliminate ISIL's thoughts, but those who have such intellectual foundations will underground forms of state-controlled current state of affairs. Continue their terrorist operations.
While the West's false policy on dual use of terrorism against the developments in the region, especially in Iraq, Yemen, Syria and Libya, is a major contributor to terrorism, the immigration of citizens from different countries, including Europe to Syria and the return of Western terrorists to Europe. Today, more than any other country in Europe is the target of ISIS attacks in Europe, which in the developments in Syria, we saw that the country adopted the strongest positions in support of irresponsible armed groups and some terrorist groups.
We are now witnessing an unholy unity among apparently secular currents claiming liberty with radical Fascist currents and their consensus over the limitation of Islamic groups and the suppression of Muslims. In fact, now, the West is not only captured by ISIS terrorist incidents, but is also threatened by extremist rightwing people who have received a high vote in some elections because of Islamophobia. The same groups that have tackled the asylum seekers have been slogans for victorious dynasties.
On the one hand, non-Muslims who carry out acts of terrorism on the basis of personal or even religious beliefs carry out terrorist acts, the westerners regard the disciples, but at the same time, any Muslim who subjugates propaganda acts based on non-Islamic and non-religious ideas of the Islamic State is a circle Muslims consider his actions taken from Quranic teachings.
Along with this, it should be noted that the West is fully aware of Saudi Arabia's role in current supporting terrorist. The evidence clearly shows the country's financial and spiritual backing of the jihadist Salafi in 2001 and Takfiri Salafi since 2011, and the US Senate's 28-page report contends. However, an attempt by Western countries to pressure Saudi Arabia or change it's political, military, and economic relations with the country does not take place.
At the beginning of the formation of ISIS, the West had the hope that with the issuance of radical Islamists to Syria and Iraq and the emergence of conflicts among Islamic countries, the Takfiris' duty would be completely determined, and the countries of the region would be involved in tribal conflicts. The formation of such a subjectivity in the West, of course, was due to the fact that the insecurity of the region would provide a platform for Islamism and their more active presence in the Middle East and West Asia, but we saw that prostitutes of the chickens return to the nest in Europe, and that the boomerang ISIS sat back in the heart of Europe.
Of course, not all terrorist attacks in Europe can be attributed to the organization of ISIS, and it seems that the basic premise of terrorists is based mainly on the basis of their thinking and reasons, such as family and mental problems, on subversive acts. ISIS, however, uses all its media capabilities to take advantage of these actions, and it has tried to magnify its operational capability by assigning individuals who have sometimes died as a result of terrorist acts and suicide attacks.
On the other hand, terrorism should be viewed as a global issue, and at the same time it should be emphasized that foreign policy of some countries and their interference in the affairs of other countries is one of the factors of the emergence and spread of terrorism. These countries must rethink their policies in order to provide a ground for the elimination of terrorism.
UN launches new framework to strengthen fight against terrorism
United Nations Secretary-General António Guterres launched a new Organization-wide framework on Thursday to coordinate efforts across the peace and security, humanitarian, human rights and sustainable development sectors.
Termed the UN Global Counter-Terrorism Coordination Compact, the framework is an agreement between the UN chief, 36 Organizational entities, the International Criminal Police Organization (INTERPOL) and the World Customs Organization, to better serve the needs of Member States when it comes to tackling the scourge of international terrorism.
Speaking at the first meeting of the Compact's Coordination Committee, at the UN Headquarters, in New York, Mr. Guterres highlighted the need to ensure full respect for international human rights standards and rule of law in countering terrorism.
"Policies that limit human rights only end up alienating the very communities they aim to protect and which normally have every interest in fighting extremism," he said, adding that as a result "such policies can effectively drive people into the hands of terrorists and undermine our efforts on prevention."
He also urged greater vigilance against the misuse of emerging technologies such as artificial intelligence, drones and 3D (three-dimensional) printing, as well as against the use of hate-speech and distortion of religious beliefs by extremist and terrorist groups.
According to the UN Office of Counter-Terrorism, the Coordination Committee will oversee the implementation of the Compact and monitor its implementation. It is chaired by UN Under-Secretary-General for counter-terrorism, Vladimir Voronkov.
At its meeting, the Coordination Committee also discussed strategic priorities for the next two years, based on the sixth review of the Global Counter-Terrorism Strategy, relevant Security Council resolutions and UN Counter-Terrorism Executive Directorate (CTED) assessments as well as Member States requests for technical help.
It also looked into the organization of work and ways to improve the delivery of an "All-of-UN" capacity-building support to Member States.
The UN Global Counter-Terrorism Coordination Compact Task Force will replace the Counter-Terrorism Implementation Task Force, which was established in 2005 to strengthen UN system-wide coordination and coherence of counter-terrorism efforts.
ISIL's 'legacy of terror' in Iraq: UN verifies over 200 mass graves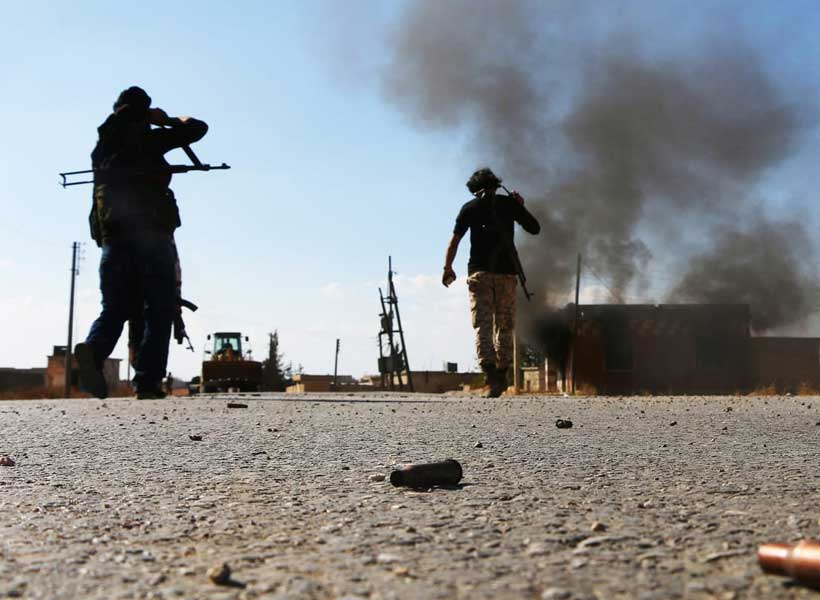 Investigators have uncovered more than 200 mass graves containing thousands of bodies in areas of Iraq formerly controlled by the Islamic State of Iraq and the Levant (ISIL/Da'esh), according to a United Nations human rights report out on Tuesday.
The Office of the UN High Commissioner for Human Rights (OHCHR) and the UN Assistance Mission in Iraq (UNAMI) said the 202 mass grave sites were found in governorates of Nineveh, Kirkuk, Salahuddin and Anbar in the north and western parts of the country – but there may be many more.
In the joint report, Unearthing Atrocities, the UN entities said the evidence gathered from the sites "will be central to ensuring credible investigations, prosecutions and convictions" in accordance with international due process standards.
Ján Kubiš, the top UN official in Iraq and the head of UNAMI, said that the mass grave sites "are a testament to harrowing human loss, profound suffering and shocking cruelty."
"Determining the circumstances surrounding the significant loss of life will be an important step in the mourning process for families and their journey to secure their rights to truth and justice," he added.
Between June 2014 and December 2017, ISIL seized large areas of Iraq, leading a campaign of widespread and systematic violations of international human rights and humanitarian law, "acts that may amount to war crimes, crimes against humanity, and possible genocide," the report states.
Traumatized families have the 'right to know'
The UNAMI-OHCHR report also documents the "significant challenges" families of the missing face in trying to find the fate of their loved ones.
At present, they must report to more than five separate authorities, a process that is both time-consuming and frustrating for traumatized families.
Michelle Bachelet, the UN High Commissioner for Human Rights, underscored that the families "have the right to know."
"ISIL's horrific crimes in Iraq have left the headlines but the trauma of the victims' families endures, with thousands of women, men and children still unaccounted for," she said.
"Their families have the right to know what happened to their loved ones. Truth, justice and reparations are critical to ensuring a full reckoning for the atrocities committed by ISIL."
Victim-centred approach needed
Among its recommendations, the report calls for a victim-centred approach and a transitional justice process that is established in consultation with, and accepted by, Iraqis, particularly those from affected communities.
It also urges a multidisciplinary approach to the recovery operations, with the participation of experienced specialists, including weapons contamination and explosives experts and crime scene investigators.
Alongside, it also calls on the international community to provide resources and technical support to efforts related to the exhumation, collection, transportation, storage and return of human remains to families, as well as their identification, particularly by helping strengthen the national Mass Graves Directorate.