The Difficulty of Predicting ISIS and al Qaeda Stay and Act in Place Attacks
In February of 2015 Omar el-Hussein was hunted for thirteen hours and ultimately shot dead by Danish police after killing fifty-five year old documentary filmmaker Finn Noergaard at a free speech event and a thirty-seven year old Jewish guard, Dan Uzan at a synagogue in Copenhagen.
El-Hussein, the gunman was known to Danish police. He had a criminal history that included violence and weapons offenses. In fact he had only been released from prison fourteen days previously.
It appears now that he planned his event (which was a simpler copycat of the Charlie Hebdo shootings) in the days after his release, Googling "Krudttonden" the place of the first attack only one to two days before his attack. This was where Lars Vilks the infamous artist who had drawn the Prophet and others were participating in an event organized by Vilks entitled Art, Blasphemy and Freedom of Expression. El-Hussein's brother allegedly bought a bullet-proof vest for him as well during those days. After the first shooting, el-Hussein escaped in a taxi and hid out in an Internet café where he then began an Internet search for the synagogue where he carried out his second attack.
The speed by which today's terrorists radicalize into extremist mindsets and take lethal action is mind-boggling and presents a nightmare for today's security officials. The police chief in Denmark was fired in May, only months after the shootings—after being held responsible for not anticipating such action.
Sadly though, this type of attack is likely to continue in all Western countries and is very hard to predict. Thousands of disgruntled individuals log on to the Internet to find excuses to vent their anger. Youth in particular are searching for identity, purpose, significance and if they are angry about injustices—perceived or real—they gravitate to justifications and equipping to channel and express their rage.
Groups like ISIS and al Qaeda are waiting and willing to provide for such individuals the other three elements of the four making up the lethal cocktail of terrorism that I identified in my four hundred interviews of terrorists and their family members and close associates (reported upon in Talking to Terrorists). These four elements are: 1) a group; 2) it's ideology that wrongly tries to justify striking out at civilians in violence; 3) social support for joining and believing the ideology and this all combines with 4) the person's own individual motivations and vulnerabilities.
El-Hussein had just been released from prison and had a violent background and access to weapons. He is also identified as being the son of Palestinian refugee parents, and may have already been exposed to violent ideologies promoting so-called "martyrdom" missions. These should have been red flags to police and if authorities were also aware of his radicalization–which there appeared to be clues too as well, these are all flags to his possibility of enacting terrorism.
Prison is a place where folks can easily be radicalized. Prisoners are generally bored and angered at being locked up, are surrounded by criminal thinkers and may be exposed to extremist thinkers and their ideologies. Many are vulnerable, long for belonging and may gravitate easily to a group that promises them some kind of future—even if it's only in the afterlife—and even more so if it offers protection in the here and now. A lot of extremist groups that work in prisons protect one another and if they are Muslim, pray regularly together, so there is a deep sense of belonging, sense of purpose and protection that may have been missing in childhood and adulthood.
We know now that terrorists are acting with less and less lead-time these days. Part of that is because troubled and lost people are getting radicalized over the Internet with the so-called "university of jihad" as my now deceased friend Reuven Paz liked to call it. Over the Internet, the potential terrorists, i.e. person with vulnerabilities and motivations to strike out in hate can find all they need to radicalize, equip themselves, and strike out. But even before ISIS and groups like them became so adept at social media we saw individuals volunteering themselves to terrorist groups—among Palestinians and Chechens for instance and enacting terrorism very quickly. This is because the ideology of "martyrdom" and violent propaganda has seeped into the wider culture and there has been a wider acceptance of terrorist violence as means for powerless people to strike out in anger against so called oppressors or in the case of Muslim groups against those who insult Islam. We saw a similar attack in Texas only days ago in the U.S., although we still need to learn the radicalization profile there.
The facts are that many people are angry and hurt and can easily expose themselves to a terrorist group and ideology that attempts to justify violent responses to their problems and by glorifying such actions offers them a sense of meaning, significance and purpose along with belonging, perhaps some protection and friendship it can channel all their anger and concern over injustices done to them over their lifetime into a focused hatred and terrorist action. And this can happen fast.
For Muslims who join extremist groups and who have low ego strengths, the unnecessary baiting and provoking actions of drawing the Prophet as a pig, or a terrorist, can also be an overwhelming insult that can trigger him or her to activate quickly into violence if an extremist group is behind them with the "justification" for violent action and suggestions for how to enact violence. In most of our open democratic societies the exposure to terrorist groups and their ideologies are readily available over the Internet and so are weapons that can be easily procured so they can move fast and act in a matter of days or weeks as el-Hussein did. Once a vulnerable person has taken on the extremist mindset and decided he doesn't mind dying for it he can activate and become lethal nearly instantly. The Internet these days makes finding information so easy, and guns are sadly readily available in many of our societies.
Denmark has been leading the way on trying to de-radicalize and disengage those who take on the ISIS ideology but here we see a case that was not recognized until the actor became lethal. It's horrible but just underlines the fact that we need to do much more on terrorist prevention—by delegitimizing the acceptance in all sectors of society, but particularly with youth, that using terrorist violence for any cause is ever justified and by identifying those who have taken on such ideologies and intervening in meaningful and effective ways before they act.
Religious radicalism as a trend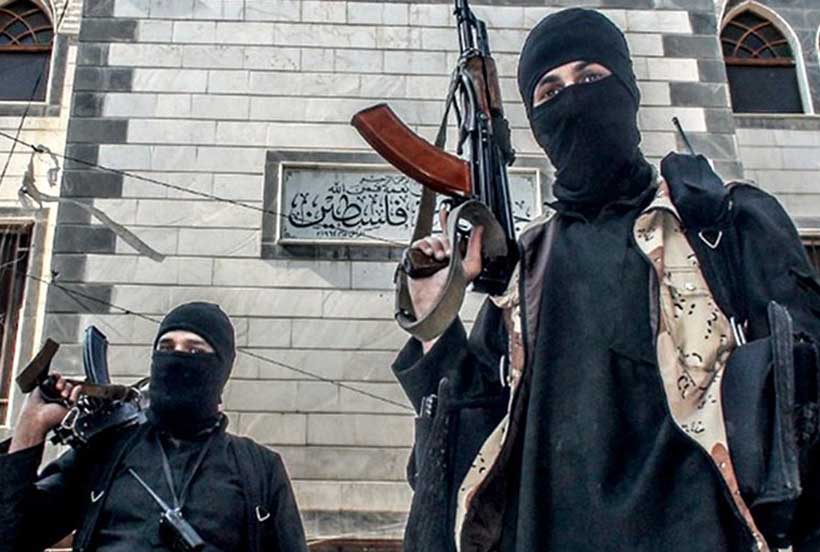 IN RECENT YEARS, much has been said about radicalism and its varied offshoots. True, the number of terrorist acts climbs up, the popularity of extreme right political forces grows, and the wave of left radical and anti-globalist movements, migration crises and international tension is rising. This is how everyday realities look in many countries of the world.
France is one of the European countries in which radical trends are only too obvious. At the 2017 presidential election, Marine Le Pen and Jean-Luc Mélenchon, two radical politicians who represented anti-establishment political movements, reaped 41% and 51% respectively of the votes cast by young voters aged between 18 and 24. On the whole, the Fifth Republic is getting accustomed to violence against the law and order structures, destruction of material assets during rallies, protest acts that keep lyceums and universities blocked for a long time, and rejection of republican values that looked unshakable not long ago. Today, when fifty years separate us from the May 1968 events, we can talk about "banalization of protests" not only among the groups on the margins of society but also among its law-abiding part.
Late in 2015, after a series of terrorist acts in France a group of scientists, mostly sociologists of the French National Center for Scientific Research (CNRS) and the Paris Institute of Political Studies (Sciences Po) launched a large-scale research project to identify the factors responsible for the spread of radical ideas among the younger generation. In April 2018, the results were published in a monograph The Temptation of Radicalism  one of the hits on the French book market.
The project is a unique one: for the first time, academic science turned its attention to the younger generation rather than to terrorist acts and those who commit them; it has become interested in the process of radicalization and the factors that plant the ideas of radicalism in the minds of high school students.
A vast, and most interesting, part of the book that deals with religious radicalism, one of the main objects of attention of the public and the media, offers two important conclusions that devalue the old and generally accepted opinions.
Sociologists have detected two component parts or two stages in religious radicalism: the "ideological" as devotion to the fundamentalist religious trends and "practical," the adepts of which are more than just religious fanatics – they justify violence for religious reasons.
The authors of the book under review who obviously prefer the term "religious absolutism" to "religious fundamentalism" have repeatedly pointed out that it is present in all world religions; the poll, however, revealed that religious absolutism was more typical of Muslim high school students.
Religion, or to be more exact, extreme Islamist trends combined with the male gender is the main factor of religious radicalization of the French youth.
This sociological study has demonstrated that the French national and confessional politics that for many years relied on the thesis that radicalization among the younger generation was caused by social and economic factors should be revised. This book made a great contribution to the broad and far from simple discussion of the place and role of Islam in French society, into which not only extreme right political movement are involved. In his speech of May 22, 2018, President of France "poured cold water" on the plan to shake up the banlieues devised by Jean-Louis Borloo. The president pointed out that more money poured into sensitive zones would not solve the main problem of radicalization.
first published in our partner International Affairs
Several armed gunmen martyred and wounded several of their compatriots during an armed attack during an armed parade in Ahwaz on Saturday, September 31, at the same time as a parade of armed forces throughout the country.
Yesterday, at the same time as the national parade on September 31st, four armed elements arrested the demonstrators at the parade of armed forces in the city of Ahwaz, where 25 civilians were martyred and 60 others were wounded in this terrorist act.
Many officials and statesmen from different countries, including Russia, Iraq, Pakistan, Turkey and Syria, conveyed sympathy to the Iranian people in condemning this move, but on the other hand, some of the countries and their affiliated media, including Saudi Arabia's al-Arabiya, while dodging terrorists, read the incident and reduced its level to an armed attack, tacitly supporting the terrorist elements of the attack.
While in the early hours of the Ya'qub al-HarTestari spokesman for the terrorist group, "Al-Ahwazia", in charge of the terrorist attack, he was in charge of this terrorist act, but with the passing of hours, the so-called "depths" media group, affiliated with the Takfiri terrorist group In a message posted on its channel, ISIS claimed responsibility for the Ahwaz terrorist attack.
In the back of the scene, some countries, including the United States and Saudi Arabia, are potentially willing to do so. John Bolton, the American senator and Turkish al-Faisal, have been present at most of the Islamic Revolutionary Guards and other opposition groups in the Islamic Republic and have asked them to carry out armed and terrorist acts against Iran. This shows that they are the first number accused, and these returns to their previous will.
Regarding exactly which of the two terrorist groups are responsible for this, it is time to wait for time to identify the hidden dimensions of the incident and also to carry out investigations by security officials, but what is now more rational seems to be to carry out the attack by ISIL terrorists. . The al-Ahwazia terrorist group, an isolated group that claims to support the Arab people, cannot operate at all, while, contrary to it, ISIL elements have such a potential capability.
On the other hand, given the threats of the past few months, the crown prince of Saudi Arabia, Mohamed bin Salman, to throw chaos into Iran, although this ridiculous threat is empty and virtually out of Riyadh's power, the al-Ahwazi terrorist group can be one of Saudi tools for To reach the goals of the saboteurs, but the point is that, firstly, in the province of Khuzestan from the past, different ethnic groups have lived together in peace and there is no social base for the destructive activities of the Al-hawazee group in this region.
The second point is that Khuzestan is a completely Shi'ite Provincial with a religious people and is fully loyal to the Islamic Republic. The injured war in the imposed war was one of the first three provinces that provided many martyrs for the revolution and preservation of the Islamic homeland. Therefore, as stated, there are no social grounds for the activities of al-Ahwazia terrorists in the area, and the action seems to have been taken by ISIL's terrorist elements that have been trained abroad for specific purposes to Iran.
Another issue to be addressed is that the terrorist attack took place on September 31st, coinciding with the start of the imposed war on Saddam Hussein against our country, which the nationwide arsenal of our nationwide parade on this day turned into a scene of the country's broader military power. Becomes, whether this is done on this day means that they wanted to undermine the Iranian power by questioning.
This means that increasing Iran's military and missile capabilities is precisely the goal that the global arrogance, at the head of the United States, is upset and is in the process of its annihilation. Over the past few years, the United States has repeatedly expressed dissatisfaction with the increasing military and missile capabilities of our country, for various reasons, while the terrorist attack has been taking place in the direction of global arrogance, and for this reason After the attack, our countrymen rightly pointed out the tip of the finger and the finger to the United States and the Zionist regime and their regional implications.
The officials in our country, who have been witnesses to the events of the past, are aware that the enemies who launched economic warfare against us are bound to pursue and not be ignorant of the political and security war against our country. Finally, the Islamic Republic, which has so far not been silent on any moves that threatened its people's security, will certainly not silence this action and will punish the agents and supporters behind it.
ISIL continues to pose a 'serious challenge' worldwide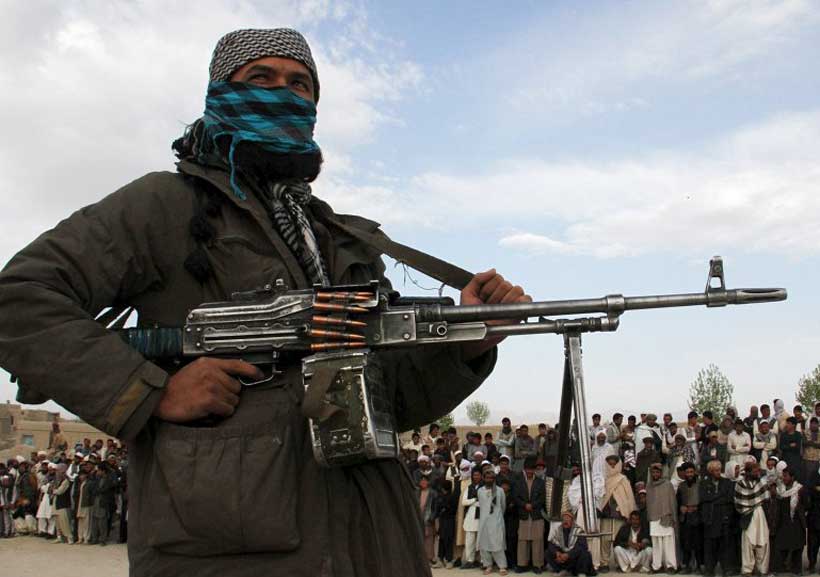 Despite serious military setbacks, the Islamic State of Iraq and the Levant (ISIL/Da'esh) may still have around 20,000 fighters and is continuing its dangerous transformation into a covert global network, while focusing on the activities of its regional offshoots, the United Nations Security Council was told.
These were among the key findings in a new United Nations report into the threats posed by ISIL presented to the UN Security Council on Thursday by senior UN counter-terrorism officials
The report also detailed how UN Member States and the UN system are continuing to strengthen, refine and promote the effective use of tools and measures to address the evolving transnational threat posed by the terrorist group and its affiliates
Briefing the Council, Vladimir Voronkov, Under-Secretary-General of the UN Office of Counter-Terrorism, said that despite being militarily defeated in Iraq and in headlong retreat in Syria, Islamic State of Iraq and the Levant, otherwise known as ISIL, remains a serious and significant concern.
Mr. Voronkov was joined by Michèle Coninsx, Executive Director of the UN Counter-Terrorism Committee Executive Directorate (CTED). The two senior officials broke the report down into three main areas, assuring the Council members that: "The global fight against ISIL and its affiliates continues."
Firstly, Mr. Voronkov said that despite a major loss of territory, there are still around 20,000 ISIL members in both Iraq and Syria, and a core of fighters is expected to survive, thanks to ongoing conflict and instability. A significant number of ISIL-affiliated militants also exist in Afghanistan, South-East Asia, West Africa and Libya, and to a lesser extent in Sinai, Yemen, Somalia and the Sahel.
ISIL continues to exert a presence and influence across a wide spectrum of countries and regions: Indonesia was hit by a series of deadly suicide bombings in May, whilst in Europe, there is concern over commercially encrypted messages and radicalization in prisons.
The terror group is even attempting to expand its presence in Afghanistan: Mr. Voronkov revealed that during his mission to Kabul, the Afghan capital, on August 14 and 15, President Ashraf Ghani proposed a high-level conference in Kabul next year, with the support of partners, to develop a regional counter-terrorism strategy with a focus on Afghanistan.
Secondly, whilst the flow of foreign ISIL fighters returning home is slower than feared, the dangers posed by bomb-making expertise gained in conflict zones (such as the preparation of improvised explosive devices and weaponized drones) is a major cause for concern.
Former fighters back in their home countries have the potential to radicalize others, whether in the prison system or wider society, and Member States continue to experience difficulties in assessing the risks they pose, and must develop tailored strategies for their returning and relocation.
And third, the evolution of ISIL (from a proto-State structure into a covert network) has driven the group's finances underground, making them much harder to detect: it still has the capacity to channel funds across borders, often via intermediate countries, to their final destination.
Referring to the report, Mr. Voronkov noted that Member States and the international community must renew their efforts to counter the evolving, global threat from ISIL.
Within the UN, several entities are working closely together to counter the group, addressing such critical areas as financing of terrorism, international judicial cooperation, prosecution, rehabilitation and reintegration.
Ms. Coninsx added that the UN is supporting Member States with the most up-to-date technologies to secure their borders, providing guidance for the effective use of these technologies in full compliance with international human rights law.
"We also continue to forge new and innovative partnerships with the private sector, including in particular in the area of information and communications technologies," she said, stressing that such engagement is essential, for example, with respect to gathering digital evidence in terrorism cases.