The Price of Paris: Oppression and Intolerance in the Free World
The events in Paris this spring were unfortunately all too familiar in the 21st century. I think in some corners it is still perhaps a bit shocking that events like the storming of Charlie Hebdo and the killing of civilians do not actually take place more often than they do.
In my line of work, this is the foundational conundrum of secret success: intelligence communities around the world actually do a stellar job of ferreting out literally hundreds, if not thousands, of ideas, intentions, and full-on strategic plans meant to wreak havoc and create terror on the streets of various cities. Preventing them is their solemn duty. Crowing proudly about them is not. And so we are stuck in a world where any time something like this happens we wring our hands and rend our garments, wondering what our world is coming to and why we cannot protect our people better when in fact we already are protecting them. There is a price free societies pay when it comes to 'compromised security' that no authoritarian or theocratic dictatorship usually ever has to worry about.
And that is a crucial issue: the price of freedom. It is uttered so often in the West it has almost become a cliché, which is a shame, for it hides a very important distinction between the societies that honor and adore principles of freedom and more conservative societies that not only don't trust their own people, their leaders usually don't trust themselves or their inner circles of power either. In this particular context, the distorted interpretations made by particular radical Islamist groups – to feel emboldened to kill civilians, to take incredible leaps of logic from the Koran to dictate what constitutes 'proper' behavior, to feel justified in forcing their beliefs as the only system of right and wrong – these are what so many in the West are having a hard time reconciling. The West has spent over a generation in earnest trying to ameliorate the historical hypocrisy that prevents it from being a truly inclusive society and that makes its cultural mosaic mythology just that: mythology. The events surrounding and leading up to the police protests across many American cities today prove that quite readily. But there is something powerful and affirming and simply HOPEFUL about societies that can actually 'engage and rage,' as I like to call it: no one with a thoughtful and erudite mind can ever sincerely call the West a perfectly equal and truly fair society. What it is, however, is a place where people can vehemently and even violently disagree. But that violence never percolates to such a level that the very foundations of society collapse in on themselves because of mutual ignorance, prejudice, hatred, resentment, and cynicism. I do not find Western civilization perfect at all, but the possibility to 'engage and rage,' without fear of state collapse, is in fact a uniquely stellar quality that should be modeled within all societies. But, alas, that quality is not found within all societies and a large reason why is too often ignored, leading to a second crucial issue: the insecure and fragile egos of intolerant men with power.
The main problem with societies that have no accountability and no system of redress to rectify injustice is that people (usually men) with power are able to take their own personal weaknesses, rationalized through fabricated and flawed logic, to tyrannize those who do not suffer from the same insecurities. For example, I am a great admirer of the general Islamic principle of physical modesty and not being vulgarly or rudely sexual. It is easily arguable that contemporary Western societies have indeed gone a bit overboard in terms of sexual liberation: this is now a world of instant communication where 'chats' turn into 'selfies' which turn into 'nudies' which turn ultimately into empty and fleeting exchanges of shallow social interaction. It is one thing to be standing on the position of modesty, however, and quite another to terrorize women because you feel you are not able to control your own inappropriate urges and/or are worried about the innate sexual baseness of your own gender. Which, no matter how ardently so-called radical clerics declare it, is exactly how the world should see a command that compels women to shield themselves entirely from the eyes of men 'in order to save men from themselves.' This is not a command that preserves modesty, for modesty is most certainly achievable with other forms of reasonable dress. This is also not a command that sanctifies the proper relations between men and women, for proper social etiquette and communication should not have to mean a woman cannot be physically seen in public by a man. No, all of these so-called edicts are really just a command about men, by men, in fear of men, while glorifying the lowest common denominator of male behavior. These particular radical Islamists are, in essence, saying that since they themselves cannot be trusted with their own urges, WOMAN must be compelled to save MAN from itself. In so doing she saves herself from inevitable harassment, intimidation, and rape (because, apparently, the natural carnal instincts of men are to do these vile things, whether their conscious minds or moral hearts agree or not). People may not immediately see the connection between sexist violence and cultural violence, but the motivational roots are one and the same: they both emerge from pathetic intolerance fused through men willing to use violent power to impose their own visions of tyranny, whether that be sexual or social, while desperately trying to not look into their own psyche's mirror.
This is what is so egregious and, quite frankly, semi-pathological. Society is never advanced when the rules institutionalized for said society pander to not just the lowest common denominator but the basest of human character. Instead of looking to religion to elevate above basic instincts and evil thoughts, radicals like the ones who attacked Charlie Hebdo are fetishizing their own flaws, giving up the battle for personal evolution and redemption as it were, and demanding instead that society simply learn to be subjugated by oppression willingly. And women, more often than not, bear the brunt of that burden. Citizens of Western society should not wring their hands trying to 'understand the other,' as so many try to do in the aftermath of such horrific crimes like Paris. Instead it might be better to remind all that in a world of freedom and liberty everyone is indeed entitled to hold their own opinions but no one is entitled to force those opinions onto others. Especially when those opinions are not just against freedom and common sense but are in fact hindering the proper social and sexual evolution of men in general. If what you believe is heinously violating and uncivilized, based upon personal fears and insecurities, then masking those weaknesses under the false guise of flawed logic, corrupt power, and mutated faith does not make the beliefs 'legitimate.' It makes you a social-sexual despot. Free societies do not benefit themselves by tolerating despotism of any kind. Free societies must not be so enamored with their own principles that they empower the very people who wish to bring an end to that freedom. In the end it should not just be engage and rage, but also endure and evolve.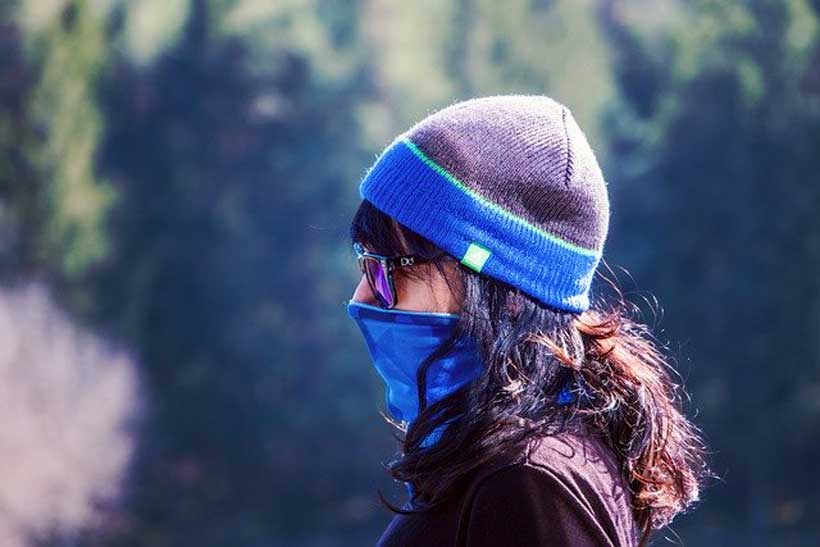 Authors: Priyanka Singh and Sujeet Singh*
No Country is cent percent successful in providing safe haven to its Women, her basic human Rights remains in suffocation all around the Globe. The 'She' Empowerment is a mythical concept even in today's modern Civilization.
These 'Covidnary Times' are extremely challenging and Neo Normal. Be it the 'Right to Life' or 'Rest in Peace' both are now under the scowl of Coronavirus. The Covid era has made the existing 'Vulnerable' section more prone to abuse, Physical, sexual or Mental.
It won't be incorrect if we postulate that it's not the Monster disease called Covid-19 that is more daunting but the harrowing position of the Women, in the middle of this Pandemic Era. It remains a poisonous truth that women even in the 21st century had still not got the same status as men. The degraded state of women is visible, not only in the society as a whole but is prevalent in more severe form within the households and this makes women highly vulnerable in the Covid-19 Tsunami.
Violence against women is neither spatially nor temporally bounded Evil. It persists all around the Globe from time immemorial with the variation in the form of exploitation and atrocities.
Any Pandemic like Covid-19 is bound to have draconian impact on the lives of women particularly those belonging to marginalized communities. This is primarily due to two major reasons, firstly the women in India within a given household remain neglected which means even if they become symptomatic of the deadly Coronavirus disease there is high probability of them being ignored especially in orthodox families that possess pre-existing patriarchy overdose. Secondly, because of the widespread educational deficiency which persists more in women than men in India. Information lacuna is more prevalent among them and in any digitally interconnected Global World 'Information' plays a role of a 'Superhero' capable enough to prevent the deadly Coronavirus disease.
Note that only 45.9 percent women in India use their own mobile phones themselves
The United Nations General Assembly in the year 1993 adopted the Declaration on the Elimination of Violence against Women. This Declaration defines, violence against women as 'any act of gender-based violence that results in, or is likely to result in, physical, sexual or psychological harm or suffering to women, including threats of such acts, coercion or arbitrary deprivation of liberty, whether occurring in public or in private life'.
According to the World Health Organization the violence against women is major Public Health Problem that has seized the woman's basic human rights internationally. And particularly vulnerable are the women having forced social subordinate status and lower education standard are more prone to experience intimate Partner's violence.
In the year 2017, it was estimated that 137 women across the world were killed by a member of their own family every day. More than a third were killed by their current or former intimate partner.
Women continue to exist as a neglected bunch and their plight is often swept under the rugs.
If one goes about analyzing the State of women in contemporary India, one may find a clear depiction that the women in India has been and still continue to be marginalized vis-à-vis the other dominant sex. However one cannot deny that the status of women has improved but still women need a far speedier journey to be covered.
And it is not only the women as homogeneous group which is being discriminated over centuries but the 'women' as broader group has many sub-groups of women which persists as the 'Marginals among the Marginalized' like the Dalits, Tribal, HIV Infected, Sex workers and women belonging to minority group.
Going by the official data in India, the National Family Health Survey in 2016 revealed some deplorable Statistics which we cannot afford to ignore. It stated that 28.8 per cent women faced violence domestically by their respective spouses, 3.3 per cent women faced violence even during pregnancy.
The story however is no different for the Women in America, their well-being is also under jeopardy. In the United States, a man beats a women every twelve seconds, the women in the lower income category tend to face six times more violence as compared to the American women in the higher income category. The women belonging to Indian-American & African-American subgroups are more threatened with domestic violence. The American-Indian women's rate of victimization is more than double that of other American women. The major cause of female injury related death during pregnancy in the United States was due to intimate Partner's violence. The women with any type of disability are 40 per cent more at the risk of severe intimate Partner's violence than women having no disability in America.
The National Crime Records Bureau's Crime in India, 2018 statistics, highlights that a grievous 31.9 percent cases were registered under the sub head Cruelty by husband or his relatives out of the total Indian Penal Code crimes committed against women.
Again one should keep in mind that these figures might be a case of under reporting or no reporting at all. Mostly the women remain reluctant to report any kind of violence, primarily due to the terror they face within their given households.
Homely brutalisation of Women is also reconfirmed recently by National Commission Of Women, asserting a steep surge in domestic violence complaints during the Covid-19 lockdown phase. This Physical abuse and exploitation of women also brings severe repercussions to her Mental Health. Various studies suggest that the prevalence of depression is more among the women than men in India.
In such a deadly era, it is highly unlikely that the required attention and care will be provided to the Women.
Although the Government of India in recent years has taken a number of 'one of its kind' initiatives which needs to be applauded with appreciation. But unfortunately the timely utilisation of fund allocated, implementation of schemes and legal remedies for Women at grassroot level has remained far behind expectations.
The discrimination, exploitation and the disadvantages faced by women starts even before she takes birth.
On the health front as well the percentage of Indian Women suffering 'Anemia' remains at a strikingly high figure of 53 per cent (NFHS, 2016). Lower 'Public Expenditure' on Health has acted as our 'Back Pain' of all times, for the past few years it has been more or less closer to 1 percent of the GDP. Although amid the Covid-19 lockdown phrases, there has been phenomenal upgradation in our Indian Health Infrastructure.
All the above, points to the gloomy state of women in our society, be it economic, social or political. However, in India it is not the case that initiatives are not taken up by the State but the major problem lies with the fatigued implementation of various pro-women schemes and whatever funds are allocated remains unutilised.
Finally it can be concluded that the Vulnerability of women is likely to surge more in these Covidnary Times.
*Sujeet Singh is an Educator based (Delhi) India. Can be reached at sujeetsinghh123[at]gmail.com
Right to Education as an elementary Human Right: From Thinking to Living it
The situation of education in general, and of higher education in particular, is not considered as a priority in developing countries. Unfortunately, all development depends on a good education. Many countries suffer not only of the absence of quality education, but also from a lack of accessibility for its citizens. Many of them suffer from not being able to study.
The exercise of citizenship must allow everyone to become an actor of society. To be an actor requires a good understanding of the role, the place and the rights be recognized by everyone. To be an actor means to be responsible in a social and democratic framework relying on values and references shared by all. «The practice of citizenship relies on participation spaces open to all. Otherwise, in many developing countries, as the level of education is very low, citizens do not consider themselves actors of their country's development. »[1]They block the progress of their country and create other problems in security, the economy, politics, social issues and above all in an increase in unemployment. Indeed, a large part of the population is active, but instead of creating jobs, it is looking for employment. Thus, if everyone looks for a job, the number of openings is small. This has a negative impact on the resources of the State. «The challenges of contemporary societies are mostly characterised by complexity and are part of a global interdependence. In the face of globalization, the education of people to be good citizens must widen its scope from local, regional and national levels to a global dimension ».[2]
According to the document (UNESCO, 2014) UNESCO Education Strategy 2014-2021, approximately 774 million adults, of which two thirds are women, could neither read, nor write in 2011. More than 50% of this adult illiterate population lived in South and West Asia and a quarter approximately in sub-Saharan Africa; 10 countries alone represent 72% of the total. In sub-Saharan Africa, the number of illiterate adults has, in fact, increased by 37% these last twenty years to reach 182 million in 2011. According to these forecasts, the world total will still be of 743 million in 2015, a reduction of only 16% as against the number in 1985-1994 with regard to data on illiteracy (UNESCO, 2014b). It is the aim of education for all (EFA) which is the most difficult to reach.
Although illiteracy is mostly concentrated in the developing and highly populated countries, the problem continues to be pervasive. Developed countries also present large pockets of poverty, in which evaluations show that no less than one adult on five, in other words 160 million persons, have very low literary competencies, being unable to read, write and calculate in daily life (UNESCO, 2012.
Literacy, beyond being a basic competency, is also a prerequisite to access to all forms and all levels of apprenticeship all along life, as well as a base enabling quality education for all.
Being deprived of basic literacy competencies is a factor that leads to being excluded from many aspects of existence, and it covers important dimensions of gender and poverty. Governments and lending institutions are often insufficiently concerned with illiteracy. In the same manner, less than 3% of the national education budget is devoted to literacy and adult education programmes.
Education and life-long training
Education and life-long training are key elements of a strong and reasoned strategy which have become a powerful weapon in a dynamic world obsessed by competitivity. The way we see our neighbours is also part of our worries when we are looking to be inspired by tools and policies that they develop for continuous qualitative and quantitative improvement, of our educational systems, that will lead to a social integration and cohesion of nations (Newgreen, 2002).
Education and higher education are fundamental elements. They allow each individual to build his life, not only on a private basis, but also professionally, and also to contribute to the economic, political, and social aspects of the country in which they live.
To be effective, higher education demands, as a fundamental element, time, a certain slow pace, stability, tranquillity and even a minimum of comfort. Education is one of the most important levers in development. It is also, one of the most efficient mechanisms to guarantee peace and stability of a country. «We live in a rapidly evolving world, increasingly interdependent, in which knowledge and innovation are major development factors ».[3]
Stakeholders in the general environment of higher education
According to Burridge et al, education and higher education are as important as water to ensure life. In light of our research, we have noticed that all the economic, political, and social development of a country depends in large part to education that will impact the general environment of that country, and thus of the entire region. Obviously, education takes its roots at primary school, but we have limited our research to higher education.
In the framework of our research, we have identified certain stakeholders such as the citizens who are directly impacted by war. A well-educated society, capable of distinguishing good from bad, will attempt to avoid certain conflicts so as to live in peace. The Afghan population suffers from a lack of education and this opens the possibility for certain rebel groups to convince young men to undertake acts that are contrary to peace.
Education is one of the important factors in the social and economic development of a country. All the actors of social and economic life, who are stakeholders, suffer the consequences of the absence of penetration of higher education, at best a very low penetration, as outlined by several reports, such as those of the World Bank, UNESCO, and what we also observe in our empirical experience.
All the stakeholders, in the private and public sectors, feel the low use or the near-absence of technological development, which, however, is an absolute need today so as to avoid an important delay in productivity and thus, competitivity. The different educational levels feel the absence of means to train students in the use of basic technology. We have not identified a theory which outlines the fact that societies in developing countries must remain unchanged.«In the competitive and dynamic environment of the modern economies of knowledge, the educational policies occupy a central place and, if needed, can fulfil the functions that are normally traditionally part of investment such as policies of social protection».[4]
The emergence of the notion of 'Life competencies'
« The four pillars of a quality education as defined by UNESCO (2000) allows to put the basis of a strategy that could assist to raise this challenge. Unfortunately, this is not the case in Afghanistan and in many developing countries.
Learning to know : education must assist students to acquire the instruments of knowledge, in other words, the necessary tools of communication and oral expression, reading, arithmetic and the art of problem resolution, to possess both a solid general culture and the deep knowledge of a few fields, to understand what are the rights and responsibilities and, above all, to learn to learn.
Learning to do : education must assist students to acquire the know-how and the social and psychological competencies that will allow them to make informed decisions in diverse situations, to manage social relations and relations at work, to access local and global markets, use technological tools, satisfy fundamental needs and improve quality of their life and the life of others.
Learning to be: education must contribute to the flourishing of individual personality and allow them to act with more autonomy, of judgement, of critical thought and of personal responsibility. It must develop all the aspects of a person's potential such as, for instance, memory, reasoning, esthetical values, spiritual values, physical capabilities and the art of communication. It must encourage a healthy lifestyle, the liking of sports, of leisure, of the appreciation of one's own culture, the respect of ethical and moral code, the art of making oneself valuable and of defending oneself, and the capacity of rebounding."
Learning to live together: education must reinforce the know-how at students and the aptitudes likely to help them to accept mutual interdependence».[5]
Result:
According to the recommendations of the Organisation of the United Nations (UN), the international responsibility of governments and political leaders regarding the exercise of the right to education is to find a rapid and lasting solution to this challenge so as to better integrate the international community which check the effective exercise of the right enumerated which check, on the one hand, the application and the conformity with the «United Nations Pact relating to economic social and cultural rights» and on the other «the United Nations Pact relating to civil and political rights.»«One can state that facing the uncertain future and the multiple challenges that post-conflict States experience that have led to irreversible, and often permanently damaging, consequences, education must bring a final advantage to re-establish, through freedom and social justice, the conditions of preventive and balanced management of conflicts. This allows it to progress, while respecting the conditions of sustainable development, towards the expected peace ideals. »[6]
« The knowledge generated by the economy of education may thus assist the governments to optimize their policies through better informed choice, thus contributing the attainment of the objective of a sustained and equitable growth that mobilises all the citizens.»[7]
According to UNESCO's Education Strategy 2014-2021, the political leaders must study to better exploit the potential of information technologies and communication (TIC) in education. The presence of sustainable infrastructure and financing issues, of the content of quality-insurance, represent, in this field, key issues, just like the question of available means to develop and put in place pluri-dimensional policies in matters of online security and ethics.
Education to citizenship allows to acquire new knowledge that will directly impact the economic, political and social life of the country. «The first function of education is to transmit an inheritance and to teach the ethical principles and the framework of law (national and international) that determines communal living. However, society today more than ever, faces rapid changes and challenges in embedded in complex global challenges. These challenges require societal changes to which a citizen should be able to participate. However, transmission and education are insufficient on their own: the education for citizenship must allow the exercise of new competencies: to enter into complexity, to manage uncertainty, to position oneself, to imagine new solutions and to participate in their realization. »[8]
The general experience of life and the ordinary unfolding of things show that when citizens who live and work in a given society are very well educated, there are less conflicts, for they are able to resolve their problems by discussion, dialogue, and common understanding. The example of countries in which social dialogue is the main governance vector, such as Switzerland, Norway, Sweden, etc, is more than welcome.
A well-educated society can only be a democratic society because it constantly counts on the capacity and the behaviour of its citizens; and each citizen feels important for his country.
If we take the case of Afghanistan today, it is a rich country with considerable natural resources, but the country finds itself in extreme poverty. Our analysis brings two explanations for this situation: the poverty of knowledge, first of all, that does not allow citizens to contribute to the development of the country and to correctly use their competencies and their rights; the poverty of the leadership, on one hand, that concentrate themselves exclusively on the acquisition of power instead of concentrating on the best manner to help the population. As a backdrop, one can see a situation in which the political leaders take advantage of the naivety and low educational level of their fellow citizens to stay in power and to profit from their advantages.
The conclusions of our research shows that it is impossible to develop a country without prioritising education. To illustrate our working methodology, we have developed a competency matrix to helps Afghanistan become a stable state by developing a distance learning system.
Matrix of the competencies of a citizen
| | | | | |
| --- | --- | --- | --- | --- |
| Competencies | Criteria | Situation | Tools | Evaluation |
| Active citizen | Positively participate in his individual development which will impact later, on different scales, such as family, clan, tribal, ethnic and national, and even in light of the entire country's development, instead of concentrating on his personal interests. | Live together and contribute together to one's own development as well as that of the country. | Education is the primary source to become an active citizen, positive and understanding. | Living together without conflict Societal progress. |
| Know one's own importance and values | Be capable of undergoing auto-evaluation, to understand its importance, oneself, one's values and those that still require development. | Use positive values for oneself and for one's family; allow all members of one's family to optimize their capabilities. | Schools, universities and the professional environment allow us to be with others and to understand well our values and those of others. | Non-violent communication. Personal evolution. |
| Know one's rights as well as those of others | Understand the importance of one's fundamental rights as well as those of others. | Mutual respect, whatever the age, gender and/or belief. | Education | Avoid violence and live in peace. |
| Capacity of expressing oneself | Aptitude to develop and defend oneself in a calm and legal manner. | Express oneself without wounding others and make the situation more complex. | Education | Respect others. |
| Consciousness of power | Understand one's own values as a citizen, as well as the importance of voting rights. | In exercising one's voting rights, elect deserving persons so as to stabilize the country's political and social situation. | Education | Appoint leaders according to their and competencies that have a positive impact on the country's management. |
| Equality and freedom | Understand the importance of equality as well as truly expressing his claims depending on the situation in which he finds himself. | Rule of law | Education Citizen's behaviours that can degrade or improve the situation. | Live in peace and in freedom. Express oneself without fear in the mutual respect. |
| The possibility of taking responsibilities | Assume responsibilities for one's family and in society and understand one's own contribution. | Be active in social, economic and political life when one wishes to do so. | Give the chance in equal proportions to all citizens without any exclusion. | Participate in socioeconomic developments. |
| Incidence on Human Rights | Distinguish between good and bad, and become conscious of one's acts against others. | Be capable of understanding sanctions and consequences when one breaks the rules of law. | Education and the application of laws in an equalitarian manner. | Respect of law and fundamental freedoms Avoid all sorts of conflicts. |
| Understand, in a basic way, at a small scale, the phenomena tied to globalisation. | Become conscious of the changes in other parts of the world. | Each country develops first of all because of the sum of individual actions. | Ensure diversity of the country thanks to the contributions of different nationalities. | Understand the economic, political, social situation of other countries, and apply to oneself the positive elements, if necessary. |
| Importance of the family | Understand that the family is very important and that women play an important role in the family well as in society. | Each member of the family plays an important role for himself as well as for economic, political and social development of the country. | Education | Respect the choices and the points of view of each family member to avoid conflicts and violence. |
| Use (tools) of the new technologies of information and communication (TIC) in an interactive manner (language, technology). | Instrumental competency. | Une, in one's activities, of adequate technologies to facilitate tasks; if necessary, transfer best practices. | Education | Faster and more efficient results. |
| Interact in heterogeneous groups. | Social competencies whatever the religion and(or the beliefs. Transcend the differences. | Participate in social life in one's city, village, town, etc. | Education | Be capable of working in groups, whatever its origins and/or beliefs. |
| Act in an autonomous and consensual manner. | Personal competency for all that concerns the decisions of daily life. | Assume the responsibility of one's decisions. | Education | Work individually if necessary, with the proposed solutions. |
| Knowledge, know-how, social skills and life planning. | Know one's past, concentrate on the present and create one's future. | Concentrate on the future rather than concentrating on useless subjects. | Education | Have a life vision, according to one's capacities. |
| Exemplarity | Be an active and contributing citizen thanks to one's actions. | Motivate others so that they also become active in life. | Positive action of citizens. | Show to others the importance of citizens to one's country. |
Conclusion
We have noted that it is very difficult, and even impossible to respect the citizenship norms or the establishment of democracy or the respect of human rights in a country without putting the accent on the competencies of active and understanding citizens. We have observed that in many countries, there are conflicts between politicians (points of view on political ideology), but they manage to discuss, to negotiate and to obtain power through democratic rights, for they are citizens. The lack of reflection of citizens in the choice of their leaders and their policy in developing countries is the source of numerous conflicts, including civil wars. Hence the importance of insisting on the apprenticeship of citizenship, which allows populations to be in charge of their destiny by actively participating in the life of the nation. This is why education must prioritise the development of the citizen's competencies, such as the knowledge of oneself, of its importance and its values; the knowledge of the one's rights and those of others; the ability to express oneself; the knowledge of one's power; equality and freedom; the possibility of assuming one's responsibilities; the primacy of human rights; the understanding of the phenomena linked to globalization; the centrality of the family; the use of new technologies of information; the knowledge, know-how, social skills and life planning; empowerment and exemplarity.
Each of these elements include, criteria, situations, tools and parameters to evaluate the citizen's competency matrix which must serve as a learning tool of citizenship.
For a country to be able to develop economically, politically and socially, the political leaders must give priority above all else to an action plan on the competencies of citizens. This contribution will make it easier for the present and future leaders. If that is not the case, the government will transmit poverty from generation to generation.
---
[1] Education à la citoyenneté mondiale : https://www.education21.ch/fr/edd/approches/education-a-la-citoyennete-mondiale
[2] http://www.globaleducation.ch/globallearning_fr/pages/BA/BA_Re.php
[3] Stratégie de l'UNESCO : L'éducation 2014-2021.
[4] http://www.eenee.de/fr/eeneeHome/Economics-of-Education.html
[5] Colloque international Education, violences, conflits et perspectives de paix en Afrique, Yaoundé, 6 au 10 mars 2006,
Milène Trabelsi et Jean-Luc Dubois
[6] Colloque international « ducation, violences, conflits et perspectives de paix en Afrique, Yaoundé, 6 au 10 mars 2006,
Milène Trabelsi et Jean-Luc Dubois
[7] http://www.eenee.de/fr/eeneeHome/Economics-of-Education.html
[8] Charly Maurer, L'éducation à la citoyenneté, Fondation Éducation et Développement, 2008, 4
Social Innovators of the Year – meet the first responders to the COVID-19 crisis
The Schwab Foundation for Social Entrepreneurship today announced 23 awardees for social innovation in 2020.
From building hospitals in rural India, empowering Black-communities in Brazil, providing financial resources to last-mile communities in Ghana, harnessing 4IR technology to promote equity in education in South Africa, raising over 100 million USD for lower income families in the USA, to breaking the glass ceiling in the public sector in Spain, the 2020 Social Innovators of the Year includes a list of outstanding founders and chief executive officers, multinational and regional business leaders, government leaders and recognized experts.
This ecosystem of change-makers is being recognised for driving significant social and environmental impact in service of vulnerable and excluded communities and have been well placed to respond to the needs of those disproportionately affected by the COVID pandemic.
The awardees were selected by Schwab Foundation board members in recognition of their innovative approach and potential for global impact. Some of these Board members include Helle Thorning-Schmidt, Prime Minister of Denmark (2011-2015), and social innovation expert Johanna Mair, Professor of Organization, Strategy and Leadership at the Hertie School of Governance in Germany, and H.M. Queen Mathilde of Belgium (Honorary Board Member).
"The Schwab Foundation Social Innovators stand for trust, truth and service. They truly devote their lives through innovative actions to improve livelihoods," said Hilde Schwab, Co-Founder and Chairperson of the Schwab Foundation for Social Entrepreneurship. "The Social Innovators of the Year 2020 represent a new ecosystem of leaders who are driving change and shifting organizations and systems towards a more just, inclusive, sustainable future".
"The Schwab Foundation's Social Innovators of the Year 2020 are pioneering agents of change, re-setting the way our institutions operate. Their work is incredibly pertinent as we respond, recover and reset from the effects of the COVID-19 pandemic, that has disproportionately affected excluded and vulnerable populations", said François Bonnici, Head of the Schwab Foundation for Social Entrepreneurship.
The 2020 Schwab Foundation Awards are hosted in partnership with the Motsepe Foundation, founded on the philosophy of 'ubuntu', the African concept of giving and caring for your neighbour and other members of your community. "The 2020 Social Innovators of the Year prove that the complex work of reducing inequality and transforming society is possible by instilling human-centred innovation with principles of equity and justice into the levers of policy, finance, and research", said Precious Moloi-Motsepe, Co-Chair, Motsepe Foundation
Social innovators are needed more than ever, but face immense challenges to operate, serve and support communities during this crisis. Therefore, the Schwab Foundation and the World Economic Forum, launched the COVID Response Alliance for Social Entrepreneurs with the goal to aid social entrepreneurs during the crisis and its aftermath. The Alliance, which consists of over 60 global members, representing over 50,000 social entrepreneurs globally, launched an Action Agenda outlining ways to support social entrepreneurs as first responders to the COVID-19 crisis.
The 2020 awardees are:
Social Entrepreneurs:
Founders or chief executive officers who solve a social or environmental problem, with a focus on low-income, marginalized or vulnerable populations
Lindiwe Matlali, Founder and CEO, Africa Teen Geeks (South Africa). This organisation's AI-based learning platform for STEM subjects equalises equalizing access and quality of education for all students regardless of their socio-economic backgrounds, reaching over 100,000 students.
Daniel Asare-Kyei, Co-Founder and CEO, Esoko (Ghana). This company's pioneering agriculture technology is powering Africa's digital revolution, by providing critical services to millions of farmers and last mile communities.
Sooinn Lee, Enuma Inc, Co-Founder and CEO (USA).Enuma's Kitkit School and other products use technology and design to empower all children to learn early reading, writing, and math independently, regardless of initial abilities and access.
Dharsono Hartono, Co-Founder and CEO, PT Rimba Makmur (Indonesia). This company is saving one of the largest areas of peat swamp forests in Indonesia while offering local populations sustainable income sources.
Anushka Ratnayake, Founder and CEO, myAgro (Senegal). This award-winning organisation is creating village entrepreneurs in 60,000 farmers in West Africa. myAgro creating a unique mobile layaway platform that allows farmers to use their mobile phones to purchase seeds and fertilizer in small increments
Javier Goyeneche, Founder and President, Ecoalf (Spain). This company is revolutionising the fashion industry one plastic bottle at a time. EcoAlf has collected over 500 tonnes of waste from the bottom of the ocean and recycled over 200 million plastic bottles to make high-quality and 100% sustainable fashion products.
Shanti Raghavan, Co-founder and Managing Trustee, EnAble India and Dipesh Sutariya, Co-founder and CEO, EnAble India (India). EnAble India is building the Indian ecosystem of skilling, employment and entrepreneurship for persons with disabilities through technology innovations, breakthroughs in skill trainings, new workplace solutions and behaviour change tools, partnering with 725 companires, 200 BGOs and multiple universities.
Guilherme Brammer Jr, Founder and CEO, Boomera (Brazil). This revolutionary circular economy business brings together industry, academia and environmental agents to turn waste that is difficult to recycle into raw materials or new products.
Jesús Gerena, Chief Executive Officer, Family Independence Initiative (USA). This national centre for anti-poverty innovation offers results-based, community-driven solutions to reducing poverty raising over 100 million USD to help thousands of families in the United States during the COVID-19 crisis.
Azim Sabahat, Chief Executive Officer, Glocal Healthcare Systems (India). In a short time, this company established 12 hospitals, over 250 digital dispensaries and a Telemedicine network spanning 8 countries, delivering low cost healthcare using technology to over 1.5 Mn patients.
Adriana Barbosa, Chief Executive Officer, PretaHub (Brazil). This company empowers the social mobility of Brazil's Black population by promoting Black entrepreneurship, and addressing structural racism and gender disparities to promote entrepreneurship based on opportunities.
Ashif Shaikh, Founder & Director, Jan Sahas, (India). This revolutionary organisation has empowered millions of migrant workers in India by establishing and providing access to social security delivery system using a mobile app.
Corporate Social Intrapreneurs:
Leaders within multinational or regional companies who drive the development of new products, initiatives, services or business models that address societal and environmental challenges
Prashant Mehra Vice-President, Social Inclusion, Mindtree (India). Prashant spearheaded technology platforms as a public good and capital asset that work at the grassroots level and address market inefficiencies reaching over 2 million people.
Corinne Bazina, General Manager, Danone Communities, Danone (France). Under Corinne Bazina's, Danone Communities supports 12 social businesses who develop sustainable models that address challenges such as malnutrition, access to water, and overall poverty reduction, across 15 countries and is directly reaching 6 million people every day.
Nicola Galombik, Executive Director, Inclusive and Sustainable Growth Catalyst Division, Yellowwoods Holding Sarl (South Africa). Under Galombik's leadership, this company reaches over 1 million direct beneficiaries, including economically marginalized children, public school students, young work-seekers, and inclusive suppliers in the Yellowwoods business value chains.
Hadi Wibowo,President Director, Bank BTPN Syariah. This is the only bank in Indonesia that focuses on serving productive underprivileged families, also known as the "unbankable" for having neither financial records nor legal documentation. His prior experience in the parent company, Bank BTPN, includes leading Branchless Banking, a financial inclusion initiative. He has reached over 7 million people throughout his work with the unbanked communities.
Social Innovation Thought Leaders:
Recognized experts and champions shaping the evolution of social innovation
Jaff Shen Dongshu, Chief Executive Officer, Leping Social Entrepreneur Foundation (People's Republic of China). Jaff transformed and strengthened the social innovation space in China, partnering with global, domestic, business, academic and social sector partners.
Tse Ka Kui (KK), Co-Founder and Chair, Education for Good CIC Ltd. (Hong Kong SAR). KK is at the helm of many initiatives, projects and partnerships that have helped influence the field of social innovation in Hong Kong, and even taught the first course on social entrepreneurship at Hong Kong University.
Ndidi O. Nwuneli, Co-Founder Sahel Consulting Agriculture & Nutrition Ltd. & AACE Foods, and Founder of LEAP Africa and Nourishing Africa (Nigeria). Ndidi's impact on agriculture, nutrition, youth development, and philanthropy sectors across West Africa has been significant given her role in shaping policy, launching ecosystem solutions, and training the next generation of social innovators. Her research and books on scaling social innovation, agriculture and food entrepreneurship, ethics, governance, and succession are widely utilized by entrepreneurs in the region.
Cathy Clark, Faculty Director, CASE (The Center for the Advancement of Social Entrepreneurship), Duke University (USA). Cathy has helped to define and build impact investing and social entrepreneurship for over 30 years. She is a serial "intrapreneur", collaborative partner and pioneering influencer.
Public Social Intrapreneurs:
Government leaders who harness the power of social innovation social entrepreneurship to create public good through policy, regulation or public initiatives
Ada Colau i Ballano, Mayor of Barcelona (Spain). Ballano is the first woman to hold the office of the Mayor of Barcelona, as part of the citizen municipalist platform, Barcelona En Comú. Colau was one of the founding members and spokespeople of the Plataforma de Afectados por la Hipoteca (Platform for People Affected by Mortgages).
Cynthia McCaffrey, UNICEF Representative to China (People's Republic of China). Under her leadership, UNICEF Global Innovation has reached millions of at-risk children and youth around the world.