Middle classes from emerging economies shaping travel and tourism industry
The rise of travel and tourism has shown significant resilience globally. Despite slow economic growth in advanced economies and geopolitical tensions in some regions, the T&T sector still accounts for a large part of the global economy (estimated to be approximately 9% of global GDP or US$ 7 trillion) and employment, while the number of international travellers continues to increase.
According to the World Travel & Tourism Council (WTTC), the T&T sector is forecast to continue growing at 4% annually—faster than financial services, transport and manufacturing.
The theme of year's Travel & Tourism Competitiveness Report is "Growing through Shocks." The Report analyzes the performance of 141 economies through the Travel & Tourism Competitiveness Index (TTCI) and explores how the T&T sector has responded to economic, security and health shocks over recent decades. Understanding the nature and extent of the sector's resilience to shocks is important, as a strong T&T sector is critical for job creation, economic growth and development in advanced and developing economies alike.
Spain leads the World Economic Forum's 2015 Travel and Tourism Competitiveness Index. It is the first time the country has ranked top of the biennial report. Spain's leadership position is helped by a world class ranking in cultural resources (1st globally), its ability to support online searches for entertainment (4th) – a measure of how well the country has adapted to consumption habits brought on by the digital revolution – as well as excellent infrastructure (4th).
Traditional strong travel and tourism destinations such as France, Germany, the United States, the United Kingdom, Switzerland, Australia, Italy, Japan and Canada complete the top 10. Of the large emerging markets, China (17th) and Brazil (28th) made it into the top 30, whereas Russia, South Africa and India ranked 45th, 48th and 52nd, respectively. While this made Brazil and South Africa the best placed in their region, Singapore (11th) came up top in South-East Asia, and the United Arab Emirates (24th) was the highest placed nation in the Middle East and North Africa.
"The diversity in the top 30 shows that a country does not have to be wealthy to have a flourishing tourism sector," said Roberto Crotti, Economist at the World Economic Forum. "But many countries should still do more to tackle travel and tourism challenges, including visa policies, better promotion of cultural heritage, environmental protection and ICT readiness. This in turn would drive economic growth and the creation of jobs."
The report also identifies areas where tourism-oriented economies could do better in adapting to changing global trends as well as growing market segments. These include a growing number of middle class travellers from emerging and developing countries, senior consumers and millennials. It also finds a need for travel-reliant economies to adapt faster to online services and marketing, as mobile internet continues to define the way travellers select, plan and review their trips.
The global travel and tourism sector, which already accounts for almost one-tenth of global GDP, grew at an average of 3.4% per year over the past four. This compares favourably with the global economy, which grew at only 2.3% per year, indicating the sector's resilience to economic shocks. In the coming five years, growth in the sector could accelerate to 5.2% per year, according to the World Travel & Tourism Council.
The report contains detailed country profiles for the 141 economies featured in the study, including a comprehensive summary of their overall positions in the index and a guide to the most prominent travel and tourism competitive advantages and disadvantages of each. Also included is an extensive section of data tables that cover each indicator used in the index's computation.
Pandemic "Locked Down" People's Life in the Developing and the Poor Countries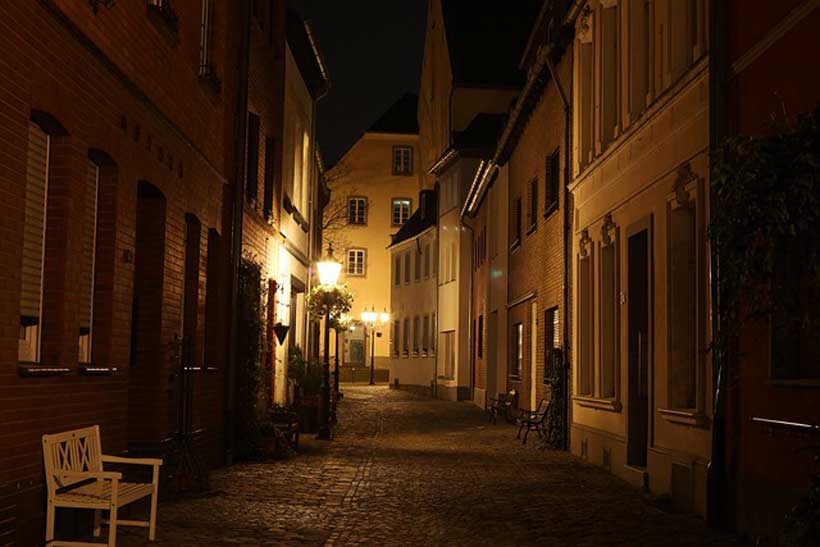 Due to pandemic pressures, the countries around the world are preoccupied with matters of lack of human resources, medical equipment, and tamping capacity of the hospitals for coronavirus patients. For the community 40 percent of the lower middle class, especially in urban areas of developing and poor countries, large scale of social restriction in dealing with pandemic means losing daily, weekly, even monthly incomes.
Being asked to take two or three months off, that means two or three months of lost income. And their government are not ready to deal with that situation. But in developed and rich countries, with large and strong economic fundamentals, turn out that not all of them are ready to provide guarantees to affected citizens, although they can provide any kind of the provision of pocket money, the provision of food, and all forms of economic protection during lockdown.
In other side, entrepreneurs, for the most part, did not really feel the effects of tax incentives and relaxation, because it seems to be obligations that had to be paid if they were producing. Then if they do not produce and employees are asked to take a day off but still be paid, the story will be different. Entrepreneurs will also be paralyzed. The conditions are very different from the top richest conglomerates in developing countries, for example, whose reserves may be very strong.
What are about medium Enterprises, SMEs, especially micro? Countercrisis schemes have not clearly been seen at all. The countries may not be able to give it in maximum capacity because of zero fiscal support. Pushed a little to the new budget post, instead it became a fiscal deficit. The only option left is debt. And on one hand it will be politically bad for the government, but on other hand it will be new target to corrupt.
With this picture, COVID 19 attacks, economically, accept it or not, directly to the heart of the national economy of developing countries, which are largely supported by MSMEs. If these pillars fall, shake the countries economy. That's when injections from various major countries and donor agencies are needed. So the conditions are indeed very difficult.
People who are able to buy any needs, the money in their accounts is still abundant, may be angry, even condemning, why there are still those who work or roam around looking for a living. But for them, (daily working class or micro business owner), stay working is also part of saving life, or actually starving to death. On the other hand, they have not yet been able to be certain about what guarantees they will get from the relevant authorities if they are not active.
If there is no more room to work, then asked to take a day off, the choice to survive is to return home to countryside. In the villages, they can make a living in various ways, even if they stop working, for a few months at least. And it turns out that even then the mobility was banned, because it was considered to be expanding the pandemic to the villages. Then what else can they do? The situation is actually already locked down and stand off. The people economy is locked up. The more it moves, the more it twists.
What people requests from the government are to anticipate the spread of the corona virus on the one hand while anticipating an economic downturn that will stop many people from earning income, the business stop moving, then there will be an explosion of unemployment, poverty, living improperly, lack of food, including the needs of any installment, the educational needs, risk of education lost of the children, ect, on other hand
In what ways can the already collapsed economy be brought back, which plunges many people under such poverty, unemployment and hopeless lines? Especially if unemployment and famine spread? No body wanna answer. For example, in Indonesia, the 1997-1998 crisis plunged no less than 10 million people into the abyss of unemployment, which to this day is still unemployed, displaced after being laid off, competing for work with a new workforce, which makes them unsold in the eyes of job providers. Fortunately, there are online motorcycle taxis or online taxis, so now some of them can join in making a living. But in pandemic stand off, all of that little hope is gone.
The crucial note for this pandemic case is that the humanitarian affairs are not just a matter of health, but a matter of the survival of millions of people in decent conditions, not in tragically frightening conditions, without hope and certainty. To be healthy, there are costs. The problem, it is not borne by their state. And for independent isolation, there are also costs, and it is not borne by their government. The best way, it's best not to judge or blame each other about people who insist on their hearts to keep struggling for a living. The developing countries government should take action to protect them with any health equipment needed.
The second, the majority of people, everywhere in the world, work hard, go home early at night, the reason is the economy, to become more prosperous, so that the need to be able to live healthier and more worthy can be fulfilled, so that the future of children born is more secure because there are costs for education and health, so that their lives in the future are better.
But there are many government of the developing and the poor countries clearly have no "more ability" to deal with poverty and unemployment well amid pandemic. More over if the 60 percent of the countries workers are informal workers, live in vulnerability, just above the poverty line. Let's assume that their government wish to do all of that, but they have no capacity. So what if they have the authoritarian and non democratic governments?
Conversion of Local Business into E-Business by Effective Use of Social Media
The spread of coronavirus (Covid-19) has affected almost all areas of life. The whole world is facing a crisis because of this pandemic issue. A lot of people have lost their jobs and many are struggling to survive in this situation. All businesses whether working at a large scale or a small scale are facing problems due to the unavailability to resources to operate businesses successfully. The developed countries are somehow managing this situation because of the successful implementation of online businesses from a long-time period. So, for those countries both customers and businesses are relatively ok with the situation by not going in the markets to buy things and place orders online and get it delivered at the doorsteps easily.
Whereas many developing countries like Pakistan have certain barriers in the full acceptance of e-business offered by the local and international companies. As per many studies on this topic, there are a lot of factors that pose hindrances in full acceptance of e-commerce in Pakistan. However, there is one thing worth mentioning that these hindering factors are related to all stakeholders. A few of those factors include insufficient technological resources, Government Policies, legal issues, social acceptability of the online shopping trend because of trust issue between companies and customers whether in terms of provided customer information at online shopping platforms, payment security, or the difference in shown and finally delivered product at customers doorstep, etc. But there has been seen a change in this trend in a couple of years with the development of the telecommunication industry. As most of the people now days have internet access at their places and are following social trends all around the world. So, the trend on online shopping from official brand stores' websites has developed rapidly due to the trust of customers in brands' shown and delivered products on their official online websites. But as far as local businesses and third party online shopping websites are concerned they are still a certain group of people consider taking a chance to shop online.
In the pandemic situation, as all the markets were closed due to the lockdown in the country, everyone was worried about the situation whether a businessman or a customer. In this crucial time of survival, there has developed a new trend of conversion of local businesses into e-businesses by using social media effectively. Here are those businesses are under discussion who are owned by the people who are not mostly educated enough to know the value of effective use of social media or those people who even being educated at a certain level didn't think before that they can utilize social media for their businesses to operate when everything was closed. Talking about the customers who were conscious about all the factors of trust and all before were just considering one thing and that was the availability of their desired products at their doorstep in their required time frame. Somehow, like big brands and businesses, many small businesses managed it quite well and provided online shopping facilities to the customers.
In the period of locked down, these small local businesses used social media i.e. Facebook, Instagram, what's app, LinkedIn, etc. to display their products online offering discounted prices and free home delivery. This step not only provided them the opportunity to earn money in the time of crisis but also put the foundation of new trends in online shopping i.e. the acceptability of online shopping in the society even in the smaller and backward areas of Pakistan. We hope that this conversion of local businesses into e-businesses will continue to flourish successfully in the future and the acceptability of online shopping in Pakistan will grow over time. Here, in the end, one thing that matters is that all the stakeholders should play their effective role in this growth especially the Government should make policies to support the effective implementation of online business trends in Pakistan.
Impact of COVID-19 On Somalia's Economy: Will the virus be a springboard to severe crisis?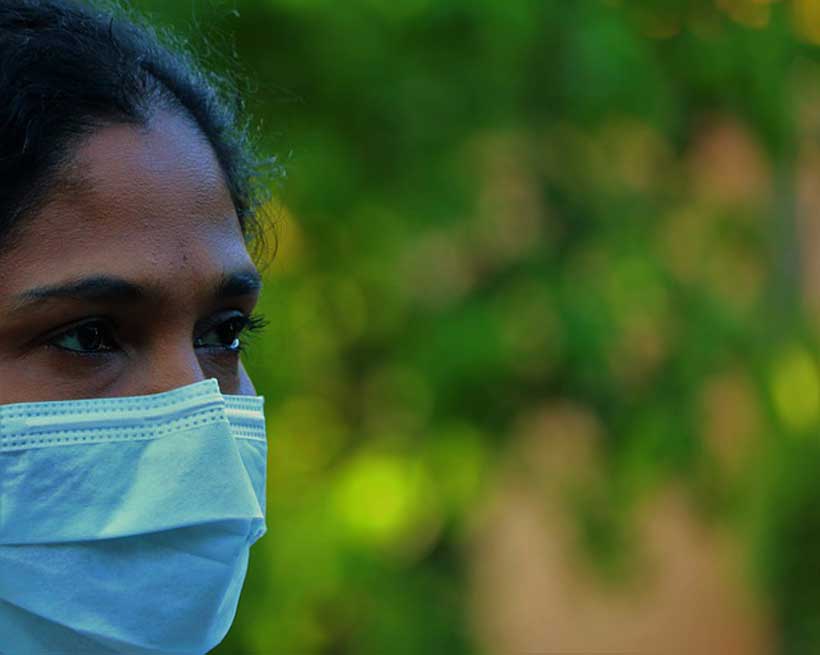 The COVID-19 pandemic imposed unprecedented challenges to global health systems and economies and transferred to Somalia one of the poorest and susceptible to crisis economies of the world. The economy of Somalia was already severing due to structural deficiencies and lack of unity. The federal-level economic institution such as the ministry of finance, ministry of trade, and central bank are mainly residing in Moqdisho and have no capacity to extend their services to other regions. The central bank is not yet ready to function properly. It does not have the capacity to innovate suitable economic policies to stabilize the country's currency value, prevent hyperinflation, and keep unemployment lower. In addition, the nation's taxation procedures and revenue collection policies are not unitary. The regional states have autonomous economic and political institutions with different taxation and revenue maximation policies. In terms of employment, the state employs to a small fraction of the nation's labor force compared to the private sector. Therefore, considering all these facts one may conclude state plays a negligible role in the economic activities of the country.
The nation's economy has been massively relying on foreign aid, remittance revenues, and import. The budget of the federal government and running costs are mainly financed through budget supports and other forms of assistance from donors. Almost every Somali household receives income from her overseas family member, especially Europe and the USA. Hence, remittance revenue is the lifeblood of the Somali household's economy. On the other hand, Somalia is one of the countries with the largest trade deficit in the world, imports extremely surpass over exports. Since the livestock industry, the nation's export backbone has been blemished by continual export bans from Saudi Arabia, the nation ended up an entirely import-dependent economy.
The foreign aid, remittance revenues, and import are not reliable sectors because they are prone to global shocks such as political clashes, trade wars, and pandemics. For instance, COVID-19 pandemic adversely affected Somali remittance firms. The Somali remittance firms source funds from western countries where COVID-19 is massively damaged both human and economic. These countries have been executing a complete lockdown to fight against and attenuate the spread of the virus among the community. The business, schools, universities, and public transportations were completely closed. So, this instigated Somali immigrants in Canada, the USA, and EU countries to lose their jobs and not able to send money back home. Remarkably, Somali immigrants in Europe and the USA are one of the highest deadly effected diasporas by COVID-19.
The World Bank estimates show that Somalia receives nearly US$1.4 billion remittance annually which contribute 23% of the nation's GDP. Although Somali remittance firms in western countries have been victimized by money laundering and terrorism involvement allegations, however, still remain dominant in the nation's basic financial service and recently annexed to banking and real estate. The lockdowns in western countries due to COVID-19 have reduced the smooth follow of remittance funds and this may have a deleterious effect on household's livelihood, families may not able to pay utility expenses. The reduction of remittance funds means people will have no cash to buy things and small business which employ a significant share of the nation's formal and informal workers will face critical financial crisis.
Most affected areas
It is very difficult to capture the impact of COVID-19 on economy like Somalia where financial data is hardly available in public. However, the World Bank expressed concern that the pandemic may reverse decades of economic progress and poverty alleviation in the world's poorest regions like Sub-Saharan African countries. World Bank recently estimates projects that the Sub-Sahara region could lose around $79 billion in output in 2020. In fact, Somalia will be one of the highly affected states in the region. Somalia could not impose a complete lockdown strategy, but schools, universities, local and international flights have been closed. The Khat or Qat (stimulant and flowering plant native to East African and Arabian Peninsula) import was temporarily banned.
The education sector of Somalia which is 95% private has been extremely devastated by Corona Virus (Covid-19). The primary, intermediate, and secondary school teachers have lost their salaries since tuition fees are paid monthly. The Madarasa (Koranic School) teachers also have lost their jobs and the lives of their families are endangered to die for hunger and underfeeding. There are no safety packages, food, and cash distribution to ameliorate the deteriorating economic situation of Somali teachers.
The Federal government of Somalia has banned the import of Khat in a bid to reduce the spread of Corona Virus across borders with neighboring countries, this sends a paroxysm of anger and frustration to thousands Khat traders, and street based Khat small business. The Khat is a paradoxical business, on one hand, it employs a significant share of the nation's informal workers, and it is the only source of income for many destitute and vulnerable families like internally displaced families, and widowed women with children. It is also the mainstay of the government's source of tax revenue. On the other hand, anti-Khat campaigners argue that Khat drains the economy and destroys the family. In fact, the ban of Khat import policy immediately impoverished thousands of families whose livelihood depends on directly or indirectly to Khat business. The government has not yet come up with any initiative to refurbish the lives of these hopeless families and workers.
The health impact of COVID-19 on Somalia is not as nasty as predicted and expected. Somalia has confirmed only 2944 cases and 90 death cases so far, although the testing rate is very limited and some of the fatuous test result cases were reported in the media. However, a country like Somalia where social protection programs, unemployment insurance benefits, and other welfare schemes are not even in the dictionary of the society deep economic downtown is imminent and unavoidable amid COVID-19 pandemic. As long as the 23% of the GDP of the country is remittance revenues from the west so any possibility of second wave pandemic that can outburst and prolong lockdown in western countries will have a catastrophic short- and long-term impact on Somali Economy.
China is the Africa's main trade partner, especially Somalia's business community extremely depend on Chinese markets. The full lockdown on Chinese economy and ban of international flights significantly reduced imports from china to Somalia. This skyrocketed the most of food and basic stuff prices. Somalia cansimply face food insecurity, if second wave of COVID-19 hits China again and Chinese officials prolong lockdown period. By the time I'm writing this opinion essay, china is struggling a new swine flu virus. This is not only bad news to Chinese economy but also to Somali economy.
Possible options for economy refurbishment
COVID-19 pandemic presenting aberrant challenge to the Somali Economy amid Somalia is expecting full debt relief from the international creditors. The debt relief program will enable the country to get developmental aid, and non-concessional loans. The government should speed up the debt relief program to get loans and developmental aid to improve the lives of citizens impoverished by the COVID-19 pandemic.
The government should consult with individual donors and international financial institutions to design the kind of foreign assistance Somalia needs for economic recovery in the post-COVID-19 pandemic era. The government should allocate a significant amount of foreign assistance it received to income generation projects for internally displaced people (IDP). The government cooperating with local business communities and international NGOs should set food distribution packages to vulnerable workers such as teachers, unskilled construction workers, widowed women with children, Kat workers, and so on.
Policymakers should direct international NGOs to implement small business development and income generation projects in villages, districts, and regions where poor and susceptible communities are inhabited.
The government in partnership with international donors and local investment banks should prepare soft loans and investment mechanisms suitable to poor farmers to promote local production efficiency. Small business development, fishing and agriculture, training and skill development, and empowering women and poor farmers oriented international and local projects will lead to favorable economic growth in the post-pandemic era.