Why the BRICS must stop the Anglosphere
Cecil Rhodes, the 19th century British businessman and the architect of Apartheid, once said that to be born an Englishman was to have "won first prize in the lottery of life". On another occasion he said: "I contend that we are the first race in the world, and that the more of the world we inhabit the better it is for the human race."
Due to the efforts of arch racists and colonialists such as Rhodes – who complained he could not "annex the planets" and colonise the stars because they were too far – the English race has spread around the world, forming a virtual Anglosphere.
The US, Britain, Canada, Australia and New Zealand – or the E-5 – are the five countries of the Anglosphere. Post World War II they became are so closely allied and their intelligence networks so well integrated that you could say the Anglosphere is a single country spread across five separate territories.
It is well known that their militaries are well synced but few are aware that all three US Army Corps have Canadian deputy commanders. Moreover, citizens of the Anglo nations serve as important exchange or liaison officers with top US commands.
The E-5 has jointly fought in almost all modern wars – Korea, Vietnam, Iraq and Afghanistan. Their ability to stick together during conflicts is a key reason why group leader US is able to rush forces into conflict zones.
Because the US is assured of the near total acquiescence of its English speaking siblings, it provides a critical mass of support to actions undertaken by the Americans. It bears pressure on other leading western nations such as Germany and France to fall in line.
The UK, for instance, plays the role of trying to keep the Europeans in line with American policies. In a draft paper dated August 1968, the UK's Foreign & Commonwealth Office noted that one of its key objectives with regard to Anglo-US relations is "to ensure that the longer-term relationship between Europe (including the UK) and the United States remains as close as possible".
In this regard, the FCO noted: "The Americans are gifted at representing American national interests as noble ideals which all should follow. Nevertheless it is very much in our and Europe's interests to prevent the United States becoming a rogue elephant. We have to persuade all the Western Europeans, including in the long run France, that a close relationship with the United States is the only way of preventing this."
NSA whistleblower Edward Snowden has revealed the nature and extent of teamwork among the Anglosphere members. The Snowden papers show that most spying projects are carried about to assist the US and allies gather political and economic intelligence country-by-country around the world. The Five Eyes spying network – which scoops up phone, fax and email data on a global scale – has undoubtedly led to commercial, diplomatic and political benefits for all five Anglosphere members.
First among equals
Although the E-5 works closely with the wider western world – as shown in the invasions of Iraq and Libya – there are limits and boundaries within the West. Allies such as Germany, France and Italy are relegated to the status of outsiders who can't be completely trusted and must be constantly spied on. The E-5 forms the inner circle; they are cousins; they do not spy on each other.
While taking part in a panel at the New America Foundation in March 2015, Gen Michael Hayden, a former NSA and CIA director, said only members of the Five Eyes surveillance alliance have the privileged status of America's most intimate friends. In his opinion, other nations are shut out of that club indefinitely.
In this backdrop, it's easy to see why non-Anglo Europeans are a target of Five Eyes spying. One of the reasons cited for continued spying against Germany is that former German Chancellor Gerhard Schroeder "had opposed American policy in Iraq, and who seemed to have a strange and mutually productive relationship with Vladimir Putin".
Crumbling fortress
However, the Anglosphere isn't what it used to be. After the triumphant post-Cold War phase, in recent years there has been a palpable sense of economic and military decline in all the five English speaking countries. The rapidly growing clout of the Brazil, Russia, India, China, South Africa (BRICS) group has also unnerved them.
With their old dominance gone, they can no longer write the rules of global governance any more. Whether at the United Nations, G-20 or APEC, the E-5 are finding it next to impossible to push through policies that favour the Anglosphere. While Russia and China are the heavyweights manning the frontlines, they are getting key support from other emerging powers such as India, Brazil, Indonesia, South Africa and Argentina.
In the book America Alone: The End Of The World As We Know It, Canadian author Mark Steyn sees the US and England "facing nothing so amiable and genteel as continental-style 'decline' but something more like sliding off a cliff".
American arch-conservative politician and one-time presidential candidate Patrick Buchanan is horrified at the prospect of a diminished global status for the Anglosphere even as much of what was once the 'Third World' is roaring up the growth charts.
Buchanan's book Suicide of a Superpower, about America's decline, has been called racist and homophobic by critics, but it nevertheless has some grounding in reality. "America is disintegrating," he screams. "The centrifugal forces pulling us apart are growing inexorably. What unites us is dissolving. And this is true of western civilization…. Meanwhile, the state is failing in its most fundamental duties. It is no longer able to defend our borders, balance our budgets, or win our wars."
On the other side of the world, The Australian newspaper laments that Canberra has become Asia's coalmine, dependent on supplying commodity exports to emerging economies such as China: "We are to be attendants to an emerging empire: providers of food, energy, resources, commodities and suppliers of services such as education, tourism, gambling/gaming, health (perhaps), and lifestyle property."
Perhaps the tipping point – when the Anglosphere's fear turned into panic – was Russia's aggressive diplomacy that blocked the US from bombing Syria. This is hardly a small matter. The English speaking world was baying for President Bashar al-Assad's blood. "Hit him hard" The Economist, the British mouthpiece, headlined.
But the Russian block – with BRICS backing – stymied those plans. The Anglosphere realised the world had changed considerably since 2003, when Saddam Hussein was overthrown, with few countries daring to protest the illegal act.
Crimea and Ukraine are two other instances where the Anglosphere finds itself isolated.
With their dominant status now a thing of the past, the Anglosphere countries are staring at the prospect of international isolation and irrelevance. This is making them close ranks. In this backdrop, the five countries of British origin have been making a number of moves towards integration.
August 19, 2014. Following days of bitter racial riots in the American city of Ferguson, Missouri, the state's Lt. Governor Peter Kinder lashed out at the rioters for seeking justice in the streets, and bizarrely demanded "Anglo American" justice. "One of the great advances of Anglo-American civilisation is we do not have politicised trials," he declared.
May 20, 2014. The UK government announced that the US, UK, Australia and Canada are establishing combined space operations among their armed forces. "Australia, Canada, the United Kingdom, and the United States have furthered their defence cooperation by establishing a partnership on combined space operations," it said.
January 14, 2014. Canada's defence department announced the formal signing of a long-term partnership with the US Department of Defence. Among other things "this partnership permits the Canadian Space Operations Centre to coordinate and share unclassified information and data in support of government agencies".
November 21, 2013. The US Air Force Space Command announced it would relocate a tracking radar from Antigua to Australia. It would also deploy a new DARPA-developed optical telescope there. The telescope is especially useful for monitoring geosynchronous orbit where major spy satellites are located.
September 24, 2012. Britain and Canada announced they will establish joint diplomatic missions and share embassy offices abroad. The proposals involve 'co-locating' embassies and sharing consular services in countries where one of the nations does not have an embassy. Australia and New Zealand already have such an arrangement in place.
These developments are part of a growing trend where the Anglosphere is closing ranks to form a more cohesive unit to increase their weight in global affairs. Considering the US is still a very large economy and its military power projection capability is unmatched, there is a good chance the group could bounce back.
Checkmating the E-5 revival
The great rival of the war-obsessed Anglosphere was the Russian-led Soviet Union, which is now history. That leaves the BRICS as the only group with the ability to take on the Anglosphere. For, as surely as day follows night, the Anglos will come swinging back.
So it is imperative that somebody be in a position to stop the E-5 from trampling on small countries and destabilising larger ones. The good news is Russia and China are strongly committed to the BRICS becoming a more political group. Brazil – ever since Snowden revealed the US was spying on Brazilian leader Dilma Rousseff – is also bitterly opposed to the US.
The problem country seems to be India. Earlier this year, it signed a $2.5 billion helicopter deal with the US, which had in December 2013 publicly arrested an Indian woman diplomat and then conducted a shameful – and unnecessary – cavity search on her.
Despite its involvement in the BRICS, India sometimes acts like a fence sitter. One explanation for India's behaviour is two centuries of brainwashing and Anglicising. Only a brainwashed person could have said what India's Prime Minister Manmohan Singh said in 2005: "If there is one phenomenon on which the sun cannot set, it is the world of the English-speaking peoples, in which the people of Indian origin are the single largest component."
Like Singh, there are plenty of Indians suffering from delusions of Anglosphere goodness, and are prone to make such shameful and factually wrong statements. The good news is they are growing old and will disappear soon. The bad news is the Anglosphere can dangle carrots – such as university education, jobs, green cards etc – before the young generation.
The best defence against the Anglosphere's re-emergence is for the BRICS to stick together. As they have shown in recent crises such as Crimea, Ukraine and Syria, this rainbow coalition can stop the Anglosphere elites. To be more effective, the BRICS must coalesc e into a political union and join their military forces to form a rapid reaction force. The Anglosphere can only beat small nations to pulp so a militarised BRICS isn't a bad idea at all.

Presidential elections – 2020, or does Trump have "federal reserve"?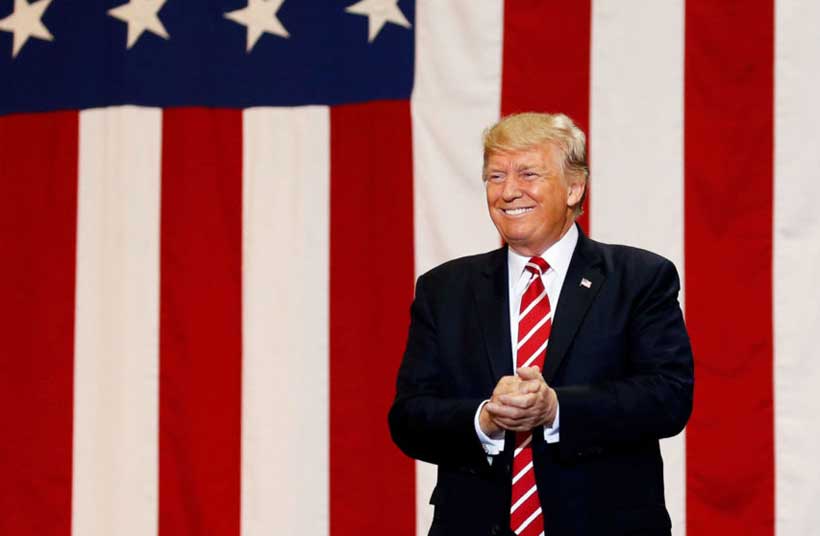 On July 31, the US Federal Reserve's Open Market Committee cut interest rates – the first such move in 11 years. During the past 18 months, President Donald Trump has regularly criticized the country's central bank for refusing to lower interest rates, calling the Fed's policy the main reason for America's current economic slowdown. Trump's critics, in their turn, accuse him of trying to manipulate the Federal Reserve's policy in a bid to secure the best conditions for his re-election 2020 re-election campaign. How can the state of the country's economy and finances influence the choice the American voters will make next year?
The Federal Reserve's current head, Jerome Powell, a lawyer who has been in the investment business for many years, is the Fed's first chairperson since the 1970s, who has no professional economic education. Small wonder that he was initially viewed by many as Trump's political appointee. Still, until this very summer, Powell kept raising interest rates instead of lowering them, as Trump demanded, thus staying the course charted by his predecessor, Janet Yellen, whom Trump strongly criticized during his election campaign. Now that the Fed has cut interest rates, however, Donald Trump is still not happy. In a recent tweet, he said that what markets really expected from the Federal Reserve was not just to cut rates, but to send a clear signal about the start of a long period of "aggressive" easing of US monetary policy primarily aimed at counteracting similar measures by "China, the European Union and other countries of the world."
"As usual, Powell let us down," Trump summed up.
As a businessman, Donald Trump may feel the volatility of the US economy, and be fully aware of the academic studies of the past decades, above all about the state of the national economy and the year-to-year economic indicators, which significantly affect the voters' political preferences, including for someone, who they want to see in the White House. We are not even talking about a full-blown recession – just an economic slowdown three or six months before Election Day. The proponents of this point of view believe that, according to all objective indicators, the decline in economic growth that happened in 2016 should have become "barely noticeable for most Americans." Still, it was noticeable enough to increase Trump's electoral base. The very same thing could happen in 2020, since the currently high GDP growth rate may prove "unbearable" for the economy next year. Just as it happened in 2016, when the economy stopped growing by more than half compared to the very robust 2015. Right now, it is still premature to say if the US economy has reached its next peak, but many key indicators look very similar to how it was doing ahead of the 2016 presidential election. Trump's critics could interpret the Federal Reserve's current rate cut as an attempt to prevent a similar development and increase the incumbent's chances for re-election.
Meanwhile, the interest rate cut could have a detrimental effect on the labor market. Even though the US economy is going strong, in a market economy you cannot keep reducing unemployment all the time. Besides, the rate of this reduction has consistently been slowing down since Donald Trump's election. Moreover, most American economists believe that unemployment within 4 to 5 percent is "optimal" for maintaining economic growth rates. This is the de-facto "target" indicator the Fed has in mind. The modern economic theory maintains that when unemployment is too low, the central bank should raise the interest rate, not cut it. Now, however, the Fed says that it is more concerned about "stifled inflation." This means that the US monetary authorities could now put any further decrease in unemployment to the back burner. A sharp drop in employment growth that happened a few months before the 2016 elections made many voters feel that the situation on the labor market was deteriorating. As a result, many of them turned their back on the party, whose leader was then at the White House.
In November 2018, the US economy was going strong with the GDP growing above three percent, unemployment falling, and salaries going up. Still, the Democrats won the largest number of seats in the House of Representatives in midterm congressional elections since 1974.
Finding himself in a potentially "no-way-out" standoff with the now Democratic-controlled lower house of Congress, President Trump could theoretically use a tactic of compromises with the opposition Democrats and even "restore shattered confidence" between the two parties. However, he opted for a confrontational scenario repeatedly trying to shift responsibility for failures in domestic politics and the sluggish pace of reindustrialization to "obstructionist" Democrats, "opposition-minded" Silicon Valley companies, and, above all, to foul play by external forces. On August 1, the White House announced that the United States would impose an additional 10 percent tax on $300 billion of Chinese imports before the month was out. On August 5, the US Treasury officially designated China a "currency manipulator," accusing Beijing of "undervaluing the yuan." Trump believes that a continued easing of the US monetary policy will finally help clinch a truly "great deal" with China.
The Federal Reserve apparently thinks otherwise though. According to Powell, two of the three reasons for the rate cut have to do with the Trump administration's trade policy, which has been disruptive for the world economy and caused "tensions in trade relations." According to experts, the Federal Reserve is thus letting Trump know that he should reduce uncertainty and tension in international trade, namely to reconsider the policy of trade wars – something so many of his voters are so fond of. Many economists and business people in the United States agree with the Fed because the introduction of new duties on a long list of Chinese imports has resulted in higher retail prices, the loss of tens of thousands of jobs and has made many US industries less competitive in the world. US companies heavily dependent on the sale of their product in China have fallen victim to this conflict. The sense of uncertainty is also "working" against Trump who has locked horns with the Democrats, who now have a majority in the House of Representatives. Finally, China is already using retaliatory measures against companies located in the US states, which constitute Donald Trump's electoral base. Trump's actions may seriously undermine his chances of re-election in 2020.
The third reason for the rate cut is the Fed's concern about the relatively low inflation. The nature of inflation is one of the biggest problems of economic theory because fears of rock-bottom inflation, fraught with deflation (a decrease in the general price level of goods and services due to excessively tight money supply) largely dictated the Federal Reserve's monetary policy during the 1990s and early-2000s. This is what many experts see as one of the main causes of the 2008 financial crisis. On the one hand, with the interest rates now being where they are, it is premature to talk about the possibility of a new uncontrolled surge in borrowings, similar to the one that preceded the 2008 meltdown. On the other hand, some economists worry about the potential for growing risks in the US economy, if the Federal Reserve continues slashing interest rates. Critics of low rates have traditionally pointed to their direct relationship with the emergence of financial "bubbles" on the markets, which precipitated America's slide into a recession in 2001 and 2007.
Finally, skeptics warn that official statistics about the state of the US economy make many people feel overly optimistic about the future. Meanwhile, indicators of leading companies' performance show that their operating profits have stopped growing for quite some time now, and that their main income comes from exchange rate fluctuations and capitalization growth. Meanwhile, the US' foreign debt keeps going up reaching a whopping $22 trillion, and the budget deficit is creeping up to $800 billion. This means that even the current GDP growth of almost 2.5 percent may not be enough to rectify the situation. "Under such circumstances, a single "spark" can send the fragile economic balance up in flames, and there is a sufficient number of such sparks around," said Yelena Chizhevskaya, vice president of the RFI Bank for Mobile and Electronic Commerce.
From the domestic political point of view, if the Fed's actions lead to a significant weakening of the dollar – and a number of experts are already talking about the start of the "bear cycle" of the US currency – this could result in a drop in incomes of US households in the walkup to the 2020 presidential elections.
Right now, America's robust economic performance remains a major factor behind Donald Trump's hopes for re-election in 2020. However, there are many signs of a possible decline, and a sharp one at that, in US economic growth rates "by the second half of 2020." By the time the Americans go to the polls, their moods may be way less optimistic than they are today. Finally, President Trump, who pictures himself as the greatest "realist" of the modern West has been increasingly getting a taste for blackmailing and pressuring his opponents and nominal allies alike. Meanwhile, many economists now fear that the Trump administration's "chaotic" and "provocative" actions may put the United States on a course to a new recession. If so, next year we may see unfolding a struggle for the post of the leader of one of the world's greatest powers that could prove even more uncompromising than what we saw happening four years ago.
From our partner International Affairs
The third Fox News shock to Trump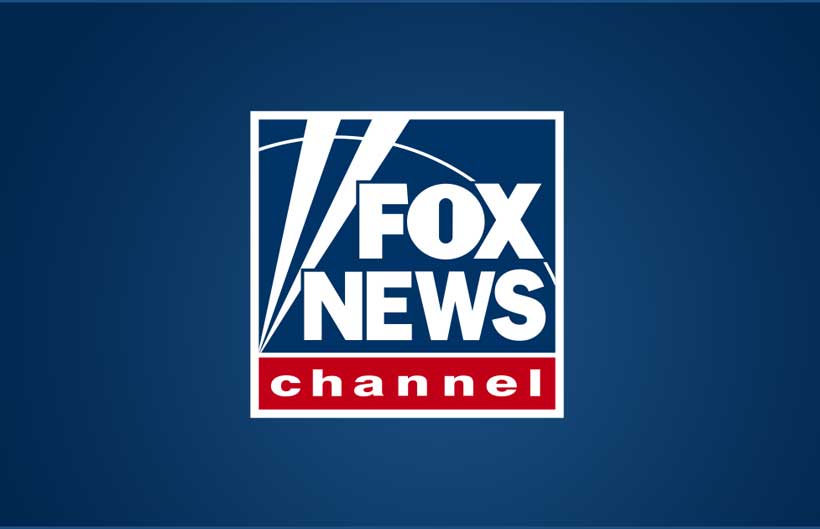 New Fox News polls showed once again that US President Donald Trump is not doing well in state and state polls. Accordingly, the likelihood of Trump's defeat in next year's presidential election has increased dramatically. Unless the trend continues, Trump will no longer be at the forefront of US political and executive equations. Trump has twice accused the Fox News network of posting false and untrue polls. However, many US analysts believe that recent Fox News polls are based on current US facts. American citizens' dissatisfaction with Trump's foreign policy, as well as some economic discontent in some states, has contributed to Trump's decline in popularity.
Although Trump has not yet responded to a Fox News poll, he is likely to accuse the US president of announcing false results in the near future! Donald Trump accuses not only Fox News but other media outlets and polls that predict his defeat in next year's presidential election.
On the other hand, the competition between Joe Biden, Bernie Sanders, Elizabeth Warren, and Kamala Harris has intensified. If either of these candidates reach the final stage of next year's presidential race, they will have a greater chance of defeating Trump. However, there is still much time left for the Democratic primary. The election will be held primarily in the crucial state of Iowa. If any Democrat candidate can win in this small and important state, he can also win other Democratic intra-party election contests. Here's a look at some news and analysis on the U.S. presidential election:
Fox News poll shows Trump losing to Biden, Warren, Sanders and Harris
A Fox News poll released Thursday showed President Trump losing head-to-head matchups against four of the top Democratic presidential primary contenders. The poll found Trump with 39 percent support among registered voters in head-to-head matchups against Sens. Bernie Sanders (I-Vt.), Kamala Harris (D-Calif.), and Elizabeth Warren (D-Mass.). The poll found Sanders beating Trump with 48 percent, Warren winning over Trump with 45 percent and Harris winning with 46 percent support.
Former Vice President Joe Biden, meanwhile, beat Trump in the theoretical matchup with 50 percent support among those surveyed, compared to Trump's 38 percent. Among Democratic primary contenders, Warren saw the largest gain in support in the poll — an 8 percent jump from last month's survey. Warren, according to the poll, took second place behind Biden with the support of 20 percent of Democratic primary voters.
Sanders dropped to third, now at 10 percent in the poll and the only other candidate aside from Warren and Biden scoring double digit support among voters. Biden dropped slightly in the poll from a previous Fox News poll in July, from 33 percent to 31 percent, but remains the clear front-runner in the race according to the survey. The Fox News poll was taken between Aug. 11-13 and contacted 1,013 registered voters on landlines and cellphones. The margin of error is plus or minus 3 percent for all registered voters, and 4.5 percent for Democratic primary voters.
2 troubling signs for Trump in this new Fox News poll
As Washington Post reported, Trump fails to crack 40 percent in any matchup with a potential 2020 opponent in a new Fox News poll. And that may not be the worst of it for him.
The new Fox poll is arguably Trump's worst of the early polls testing potential general-election matchups. He trails Joe Biden by 12 percentage points (50 percent to 38 percent), Sen. Bernie Sanders (Vt.) by nine points (48 to 39), Sen. Elizabeth Warren (Mass.) by seven (46 to 39) and Sen. Kamala D. Harris (Calif.) by six (45 to 39). That's tied for his biggest deficit to date against Warren, according to RealClearPolitics, and it's close to his biggest deficits against the others, too.
It's just one poll of course, and even high-quality polls have margins of error. It's possible Trump's support percentage is really in the 40s, just like in most other polls. But if you drill down, there are a couple of other problematic pieces of this poll for Trump.
The first is his vote share versus his approval rating. There has been plenty of talk about Trump's consistently low approval rating and how it sets him up for reelection. But in this poll, he doesn't even completely lockdown that vote. While he gets 38 to 39 percent in all four matchups, his approval rating is actually 43 percent. That means roughly 4 percent of registered voters say they approve of Trump but they're not ready to vote for him. And as Josh Jordan noted, this isn't the first poll to show that. I looked back on three other high-quality national polls and found a drop-off in all three — albeit not as big as in Fox's poll.
Reelection bids are generally viewed as referendums on the incumbent in which, in a close race, you'd expect the president to at least get the percentage of voters who approve of him. For Trump, it appears there is a small percentage of people who like the job he's done but for whatever reason — concern about his tendency to fly off the handle, perhaps, or the fact that they also like the Democrats — aren't yet on board with his reelection. It's one thing to run for reelection with a low approval rating; it's another to not even be able to count on that level of support.
An alternative reading, of course, is that these voters are ripe for Trump to bring back into the fold and increase his vote share as the race moves forward. But even then, he's not in great shape.
The second problematic number comes from Fox News's write-up of its poll:
Voters who have a negative view of both Biden and Trump back Biden by a 43-10 percent margin in the head-to-head matchup, although many would vote for someone else (27 percent), wouldn't vote (12 percent) or are undecided (8 percent).
This is an admittedly small subsample, with a very large margin of error. Given Biden is relatively popular (50 percent favorable versus 42 percent unfavorable), the universe of voters who dislike both him and Trump is likely to be a very small share of the roughly 1,000 people surveyed. (I asked Fox about the sample size but haven't heard back yet.)
But even accounting for that, this is ominous for Trump. That's because these voters — those who disliked both him and Clinton — made the difference for him in 2016. As Philip Bump wrote last month:
Nationally, Trump had a 17-point edge with those voters, according to exit polls. In the three states that handed him the presidency — Michigan, Pennsylvania and Wisconsin — he won those voters by 21, 25 and 37 points, respectively. In each state, those voters made up about a fifth of the electorate.
It was one-fifth of the electorate because only about 40 percent of voters liked both Trump and Clinton. It's a smaller universe today, because Trump's image is slightly better and Biden's is significantly better than Clinton's. But it's also true that this universe of voters probably comes more from the right side of the electorate, given Biden's superior image rating. And yet Trump barely gets any support here.
For now, let's set aside the numbers in the head-to-head matchups. The fact is that Trump can win reelection with an approval rating in the low-to-mid 40s, which is where it's been throughout his presidency. But he can't do it if he's not locking down basically everyone who approves of him and is getting beaten among those who dislike both him and his Democratic opponent. If those findings are accurate, then focusing on his low approval rating might actually oversell his reelection chances.
Poll: Warren jumps over Sanders for second place behind Biden
As Politico reported, Sen. Elizabeth Warren has leapfrogged Sen. Bernie Sanders for second place nationally in the Democratic presidential primary, according to a new poll out Thursday.
The new Fox News poll of registered voters who say they plan to participate in the Democratic primary or caucus in their state shows that although Warren still trails former Vice President Joe Biden, pulling in 20 percentage points to his 31, she posted an 8-point gain over the previous survey conducted last month. Sanders dropped 5 points in the poll, good for third place with 10 percent support.
The poll shows remarkable growth for Warren over the last five months — she has gained 16 points since March — while Biden has remained somewhat steady over the same period. Sanders' second-place lead has diminished steadily over the same period, with Thursday's survey the first in which he dropped into third place. He has dropped 13 points since May. Sen. Kamala Harris is not far behind him in fourth place, with 8 percent.
Thursday's poll has no bearing on next month's debate in Houston since every candidate polling above 2 percent has already reached the polling threshold for the debate stage.
The Fox poll shows that any of the top four Democratic contenders would best President Donald Trump in a hypothetical head-to-head matchup. Biden opens up the widest lead against Trump, beating him 50-38, while Harris would have the closest contest — though still outside the margin of sampling error — beating Trump 45-39.
The poll also shows a nearly even split in what Democratic primary voters are looking for in a presidential candidate. Forty-eight percent of voters said they'd like a Democratic nominee to build upon the legacy of former President Barack Obama, while 47 percent said they'd prefer a new approach.
The survey was conducted Aug. 11-13 among a random national sample of 1,013 registered voters and has a margin of sampling error of plus or minus 3 percentage for all registered voters. It has a margin of error of plus or minus 4.5 percentage points for the 483 Democratic primary voters surveyed.
Voters Care About Biden's Age — Not About His Gaffes
Also, Fivethirtyeight Reported that After a week's worth of media focuses on a series of gaffes and misstatements by former Vice President Joe Biden, Democratic voters are reacting by … apparently not giving much of a damn.
Granted, there hasn't been a ton of polling this week. But what data we have looked just fine for Biden. His position in Morning Consult's weekly tracking poll — first place with 33 percent of the vote — is unchanged. In HarrisX's tracking poll for ScottRasmussen.com, he's at 28 percent, which is up 3 percentage points from a week ago. He's down 1 point in YouGov's weekly poll, and he did get some middling numbers in New Hampshire this week. But Biden also got a good poll in South Carolina.
Not that you should necessarily have expected any differently. Biden has survived more serious problems — a rough first debate, a group of allegations about inappropriately touching women — only to see his numbers rebound from any decline (if they were even affected in the first place). So it probably would have been optimistic for Biden's rivals to expect a handful of verbal gaffes to move his polls, especially given that Biden already came into the campaign with a reputation for being gaffe-prone. Some influential Democrats are focusing on those gaffes for another reason, though: They see them as a sign of Biden's advancing age. (Biden is 76 and would be 78 upon assuming the presidency.) Whether those Democrats are genuinely concerned about Biden's age insofar as it might affect his performance against President Trump, or whether they're using it as an excuse to promote the candidacies of younger Democrats who they happen to like better anyway, undoubtedly varies from case to case.
A lot of rank-and-file voters do have concerns about Biden's age. An NBC News/Wall Street Journal poll in February found that 62 percent of voters had reservations about voting for someone aged 75 or older. Other polls have also shown advanced age to be a concern among Democrats, Republicans and independents alike.
But there hasn't been much discussion of age from the other candidates. Eric Swalwell brought it up explicitly in the first presidential debate when he urged voters to "pass the torch to a new generation of Americans." Rather than echo Swalwell's argument, however, Kamala Harris tried to defuse the situation by suggesting that discussions of age and generational change were tantamount to schoolyard insults. "America does not want to witness a food fight, they want to know how we are going to put food on their table," she said.
Maybe anti-Biden Democrats — and the other candidates — think they're being coy by using Biden's gaffes as a proxy for concerns about his age. No reason to get tarred with allegations of ageism, they figure, or to risk offending older voters who turn out in big numbers in the primaries. (Also, if the candidate they prefer to Biden is Bernie Sanders, they have the further problem that Sanders is a year older than Biden at 77.)1 Show rather than tell, as the maxim goes: Plant a few seeds and let voters build a narrative about Biden's age on their own, without having to give them the hard sell. This strategy might even work! It's still fairly early, and Biden's age is perhaps his biggest risk factor — bigger, in my view than his policy positions, which are often more in line with the views of the average Democrat than those of the more liberal candidates.
But especially in the era of Trump — who, of course, has already begun to question Biden's mental fitness — there might also be something to be said for saying the quiet part out loud. In a poll conducted shortly after the first debate, some Democratic voters explicitly used Swalwell's "pass the torch" language when asked an open-ended question about why they didn't want to vote for Biden. And they were much more likely to explicitly mention Biden's age than to use vaguer responses, such as that he was "out of touch."
There's also a risk to anti-Biden Democrats in drawing voters' attention to gaffes or other incidents that voters view as relatively minor. Biden remains an extremely well-liked figure among Democratic voters; 75 percent of them have a favorable view of him, according to Morning Consult's latest polling. So three-quarters of the electorate is going to start with a predilection against sympathizing with critiques of Biden. If those critiques aren't really bringing the goods and instead seem like petty grievances, those Democrats may conclude that the case against Biden is a lot of hot air.
Meanwhile, if the false alarms continue — as in, Democrats on Twitter or on podcasts predict Biden's demise and the polls are unmoved — the media may come to view Biden as a Trump-like "Teflon" candidate who isn't greatly affected by gaffes and scandals. That could reduce their appetite for covering them in the future — even if more serious ones occur than what's taken place to date.
From our partner Tehran Times
U.S.-North Korea Nuclear War: Assessing Plausible Risks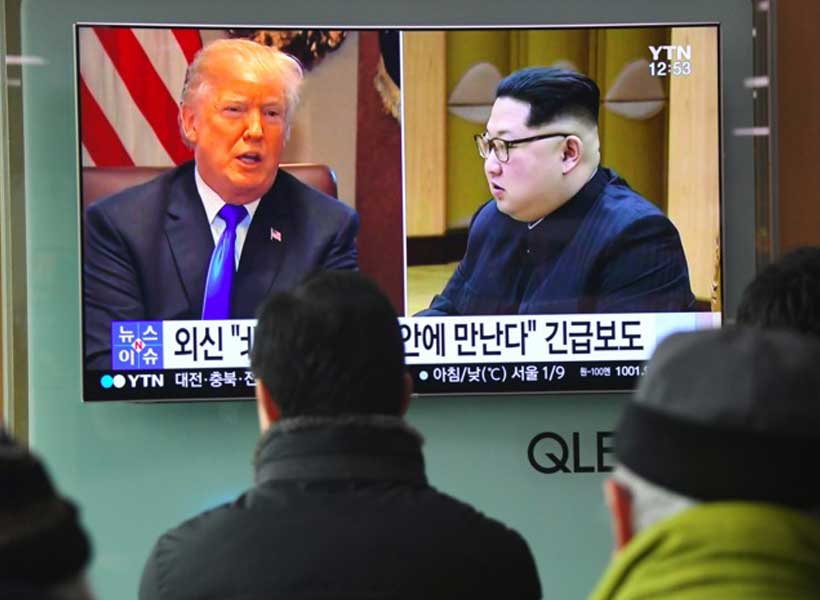 "Military strategy, whether we like it or not, has become the diplomacy of violence."-Thomas C. Schelling, Arms and Influence (1966)
US President Donald Trump says he doesn't know if North Korea is building additional nuclear weapons, but he adds: "We'll see, I hope not." This is hardly a logical, thoughtful or prudential stance, especially because time in such military-diplomacy matters is always of urgent importance. While Mr. Trump continues to believe that the North Korean dictator is most apt to be motivated by American promises of enhanced economic assistance, this incentive is a distinctly secondary one.
In Pyongyang, for Kim Jung Un, it pales beside the more viscerally felt benefits of compelling personal power.
Accordingly, to best serve US national security interests rather than his own purely personal preferences, Trump must begin to change his North Korea strategy. In particular, this means a strategy that is more expressly analytic and history-based. Still more precisely, he should begin to think more systematically and realistically along the lines of achieving long-term nuclear deterrence with North Korea.[1]
Such thinking is needed even with an adversary so openly "beloved." There are, after all, no conceivable circumstances wherein it could make sense for North Korea to surrender any portion of its nuclear weapons or of its corresponding strategic ambitions. These reassuringly tangible assets remain that Asian country's most conspicuous foundation of global influence and power.
There is more. During any still-upcoming negotiations, Trump must take scrupulous care not to exaggerate or overstate America's military risk-taking calculus. Any such recommended diplomatic caution would derive in large measure from the absence of comparable crises. In essence, because there has never been a nuclear war,[2] there could be no reliable way for this president (or anyone else) to ascertain the mathematical probability of a US-North Korea nuclear conflict.
None at all.
For Donald Trump, who is routinely accustomed to making unwarranted extrapolations from commercial real estate bargaining to high-stakes nuclear diplomacy, this observation could seem overly stark. But it is nonetheless true, and truth is always incontestable and "exculpatory." Specifically, in any truly scientific assessment, meaningful probabilities must be drawn from one quantifiable calculus only; that is the determinable frequency of pertinent past events.
This does not mean that Trump's senior strategists and counselors should consciously steer away from clear-eyed assessments regarding nuclear costs and risks, but only that such assessments must inevitably be drawn from constantly shifting and hard to decipher geopolitical trends.
And certain attendant problems are even more complicated. For one, world security processes must be approached as a totality; that is, as a more-or-less coherent system. What is happening now in such far-flung places as India-Kashmir, China, Russia, Iran and perhaps even Hong Kong could have significant "spillover effects" somewhere in the northeast Asian theatre. Rather than ignore such complex effects altogether – largely because they would appear too intellectually demanding – this American president will have to accord them a more appropriate position of policy-making primacy.
Mr. Trump's utterly disjointed statements about "love letters" with Kim Jung Un notwithstanding, the military threats from an already- nuclear North Korea remain genuine, substantive and fully "robust."
There is more. President Trump needs to bear in mind that many or all of northeast Asia's continuously transforming developments will be impacted by "Cold War II,"[3] an oppositional stance with Russia and (more or less derivatively) China. Similarly important will be this US leader's willingness to acknowledge and factor-in certain consequential limits of "expert" military advice. These generally unseen limits are based not upon any presumed intellectual inadequacies of America's generals, but rather on the knowledge that no person has fought in a nuclear war.
This bit of knowledge is indisputable.
By definition – and going forward with all inherently time-urgent considerations of US – North Korea policy formation – relevant US strategic calculations will be fraught with variously daunting uncertainties. Still, it will be necessary that Donald Trump and his counselors remain able to offer best determinable war-related estimations. Among prospectively causal factors – some of them overlapping, interdependent or even "synergistic"[4] – the presumptive risks of a nuclear war between Washington and Pyongyang will depend upon whether such a conflict would be intentional, unintentional or accidental.
In principle, at least, this tripartite distinction could prove vitally important to any hoped for success in US nuclear war prediction and prevention processes.
In facing future North Korean negotiations, it will be necessary that competent US policy analysts systematically examine and measure all foreseeableconfigurations of pertinent nuclear risk. Expressed in the game-theoretic parlance of formal military planning, these shifting configurations could present themselves singly or one-at-a-time (the expectedly best case for Washington), but they might also arise suddenly, unexpectedly, with apparent "diffusiveness" or in multiple and overlapping "cascades" of strategic complexity.
What is to be done? To properly understand such bewildering cascades will require carefully-honed, well-developed and formidable analytic skills. This will likely not be a suitable task for the presidential political appointee or the otherwise intellectually faint-hearted. On the contrary, it will require sharply refined combinations of historical acquaintance, traditional erudition and a demonstrated capacity for advanced dialectical thinking.
There is more. This challenging task will require American strategic thinkers who are as comfortable with classical prescriptions of Plato and Descartes as with the more narrowly technical elements of modern military theory and military hardware.
It is conceivable that neither Washington nor Pyongyang is currently paying sufficient attention to the specific and residual risks of an unintentional nuclear war. To this point in their prospectively ongoing summitry, each president would seem to assume the other's complete decisional rationality. If, after all, there were no such mutual assumption, it could make no determinable sense for either side to negotiate any further security accommodations with the other.
None at all.
Viable nuclear deterrence (not denuclearization) must become the overriding US strategic goal with North Korea. But this complex objective is contingent upon certain basic assumptions concerning enemy rationality. Are such assumptions realistically valid in the particular case of a potential war between two already-nuclear powers? If President Donald Trump, despite "falling in love" with Kim Jung-Un, should sometime begin to fear enemy irrationalityin Pyongyang, issuing new threats of US retaliation might make diminishing diplomatic sense.
At that unprecedented stage, American national security could come to depend upon some residually optimal combinations of ballistic missile defense and defensive first strikes. Again by definition, determining such bewildering combinations would necessarily lack any decisional input or counsel from concrete and/or quantifiable historical data.
In the conceivably worst case, the offensive military element could entail a situational or comprehensive preemption – a defensive first strike – but at that manifestly late stage all previous hopes for bilateral reconciliation would already have become moot. There could then obtain no "ordinary" circumstances wherein a preemptive strike against a nuclear adversary such as North Korea would still be rational.
None of these difficult strategic decisions could be reached casually or easily. With the steadily expanding development of "hypersonic" nuclear weapons, figuring out optimal US policy combinations from one crisis to another could very quickly become overwhelming. Also, though counterintuitive amid such complications, the evident fact that one "player" (the US) is recognizably "more powerful" than the other (North Korea) could quickly prove irrelevant.
In all such foreseeable circumstances, there would be certain overlapping issues of law and strategy. Under international law, which remains an integral part of US law,[5] the option of a selective or comprehensive defensive first-strike might sometime be correctly characterized as "anticipatory self-defense." But this would be the case only if the American side could argue coherently and persuasively that the "danger posed" by North Korea was "imminent in point of time."
Such discernible "imminence" is specifically required by the authoritative standards of international law; that is, by the formal criteria established after an 1837 naval incident famously called "The Caroline."[6]
Now, moreover, in the nuclear age, offering aptly precise characterizations of "imminence" could prove sorely abstract and densely problematic.
For the moment, it seems reasonable that Kim Jung Un would value his own personal life and that of his nation above literally every other imaginable preference or combination of preferences. In any corresponding scenario, Kim is visibly and technically rational, and must remain subject to US nuclear deterrence.[7] Nonetheless, it could still become important for a negotiating American president to distinguish between authentic instances of enemy irrationality and pretended irrationality.[8]
Is US President Donald Trump – a self-declared "very stable genius" – actually up to such a challenging task?
This is not a silly question.
In the past, Trump has praised pretended irrationality as a potentially useful US national security strategy. Apropos of this revealing praise, his earlier "fire and fury" warnings (issued before he "fell in love" with Kim Jung Un) might have reflected a prospective "rationality of pretended irrationality" posture for the United States. Ultimately, such a posture could be adopted by either one or both sides.
This particular prospect adds yet another layer of complexity to the subject at hand, one that could sometime include certain force-multiplying synergies. These would be interactive outcomes where the "whole" was effectively greater than the mere sum of its apparent "parts."
Although neither side would likely seek a shooting war, either or both heads of state could still commit assorted errors in the course of their strategic calculations. Such potentially grievous errors would represent an unintended consequence of jointly competitive searches for "escalation dominance." Arguably, these errors are more apt to occur in those particular circumstances where one or both presidents had first chosen to reignite hyperbolic verbal rhetoric.
Even when the two leaders are reportedly "in love."
Portentously, even in reassuringly calm periods of polite and congenial diplomatic discourse, major miscalculations, accidents or "cyber-confusions" could rapidly accumulate.
What then?
In certain expectedly worst case scenarios, negotiations gone wrong could result in a nuclear war.[9]
There is more. An inadvertent nuclear war between Washington and Pyongyang could take place not only as the result of various misunderstandings or miscalculations between rational national leaders, but also as the unintended consequence (singly or synergistically) of mechanical, electrical, computer malfunctions, or of certain "hacking"-type interventions. Going forward, these interventions could include the clandestine intrusions of "cyber-mercenaries."
In any still-impending crisis between Washington and Pyongyang, each side will strive to maximize two critical goals simultaneously. These goals are (1) to dominate the dynamic and largely unpredictable process of nuclear crisis escalation; and (2) to achieve desired "escalation dominance" without sacrificing any vital national security obligations. In the final analysis, this second objective means preventing one's own state and society from ever suffering any catastrophic or existential harms.
This brings up a prior point concerning all obligatory assessments of relative military power. When President Trump, in an earlier verbal competition with Kim Jung Un, stated that the North Korean president may have his own nuclear "button," but that his American "button" was impressively "bigger," the US leader revealed a major military misunderstanding. It is that today, in the still advancing nuclear age, atomic superiority is potentially per se insignificant and could sometime lead the presumptively stronger nuclear adversary toward lethal expressions of overconfidence.
As Donald Trump should now more fully understand, even an enemy with a smaller "nuclear button" could inflict unimaginably grave harms upon the "stronger" United States and/or its close allies in Japan, South Korea or elsewhere. It follows that to take comfort from the fact that North Korea has been testing "only" shorter-range ballistic missiles is to miss the point. Entirely.
North Korea's 2017 nuclear test had a yield 16X larger than the Hiroshima bomb. That 14KT WW II bomb produced almost 100,000 immediate fatalities.
Such vital understanding about nuclear "button size" must obtain as long as Kim Jung Un's "inferior" nuclear arms are seemingly invulnerable to any American preemptions and also seemingly capable of penetrating ballistic missile defenses deployed in the United States, Japan or South Korea. Because of the extraordinary harms generated by even low-yield nuclear weapons, a small percentage or tiny fraction of Kim's "inferior" nuclear arsenal could and should appear unacceptably destructive in Washington, Tokyo or Seoul. Worth noting, too, is that in all of these critical dimensions of strategic judgment, the only reality that would figure in ongoing adversarial calculations would be perceived reality.
The bottom line of all such informed assessments concerning a still-possible US – North Korea nuclear war is that the underlying issues of contention and calculation are enormously complicated. Faced with such staggering measures of complexity, both operational and legal, each side must proceed warily, in a fashion that is both purposeful and risk-averse. Although such prudent counsel may first seem to run counter to assorted inter-linking obligations of achieving "escalation dominance," any still-upcoming Trump-Kim negotiations would involve very deep and uncharted "waters."
Looking ahead, aggressive over-confidence by President Trump or President Kim will have to be avoided. Although everything at an upcoming summit could at first appear simple and calculable, history strongly supports Prussian strategist Carl von Clausewitz's oft-cited observations about "friction." This quality represents "the difference between war on paper, and war as it actually is."
In certain cases, this crucial difference could amount to total war.
To avoid any such intolerable outcome between the United States and North Korea, a necessary "diplomacy of violence" must be practiced less with clichés and empty witticisms than with intellect and cultivated erudition. Much earlier, the ancient Greeks and Macedonians had already understood that war planning must be a disciplined matter of "mind over mind," rather than just "mind over matter."[10] Today, in more specific regard to US-North Korea nuclear negotiations and rivalry, a similar understanding should obtain immediately in Washington.
Far better for the United States to suitably cultivate the "diplomacy of violence" than to stumble into a nuclear war with North Korea.

---
[1] One should be reminded of a warning speech by Pericles (432 BCE), as noted by Thucydides: "What I fear more than the strategies of our enemies, is our own mistakes." See: Thucydides: The Speeches of Pericles, H.G. Edinger, tr., New York: Frederick Ungar Publishing Company, 1979, p. 17.
[2] The atomic bombings of Japan in August 1945 do not properly constitute a nuclear war, but "only" the use of nuclear weapons in an otherwise conventional conflict. Significantly, too, following Hiroshima and Nagasaki, there were no other atomic bombs still available anywhere on earth.
[3] In essence, hypothesizing the emergence of "Cold War II" means expecting that the world system is becoming increasingly bipolar. For early writings, by this author, on the global security implications of any such expanding bipolarity, see: Louis René Beres, "Bipolarity, Multipolarity, and the Reliability of Alliance Commitments," Western Political Quarterly, Vol. 25, No.4., December 1972, pp. 702-710; Louis René Beres, "Bipolarity, Multipolarity, and the Tragedy of the Commons," Western Political Quarterly, Vol. 26, No.4., December 1973, pp, 649-658; and Louis René Beres, "Guerillas, Terrorists, and Polarity: New Structural Models of World Politics," Western Political Quarterly, Vol. 27, No.4., December 1974, pp. 624-636.
[4] See, by this writer, at Harvard Law School: Louis René Beres, https://harvardnsj.org/2015/06/core-synergies-in-israels-strategic-planning-when-the-adversarial-whole-is-greater-than-the-sum-of-its-parts/ See also, by this writer, at West Point: Louis René Beres https://mwi.usma.edu/threat-convergence-adversarial-whole-greater-sum-parts/
[5] See especially art. 6 of the US Constitution ("The Supremacy Clause") and the Pacquete Habana (1900). In the words used by the U.S. Supreme Court in The Paquete Habana, "International law is part of our law, and must be ascertained by the courts of justice of appropriate jurisdiction, as often as questions of right depending upon it are duly presented for their determination. For this purpose, where there is no treaty, and no controlling executive or legislative act or judicial decision, resort must be had to the customs and usages of civilized nations." See The Paquete Habana, 175 U.S. 677, 678-79 (1900). See also: The Lola, 175 U.S. 677 (1900); Tel-Oren v. Libyan Arab Republic, 726 F. 2d 774, 781, 788 (D.C. Cir. 1984)(per curiam)(Edwards, J. concurring)(dismissing the action, but making several references to domestic jurisdiction over extraterritorial offenses), cert. denied, 470 U.S. 1003 (1985)("concept of extraordinary judicial jurisdiction over acts in violation of significant international standards…embodied in the principle of `universal violations of international law.'").
[6] See Beth Polebau, National Self-Defense in International Law: An Emerging Standard for a Nuclear Age, 59 N.Y.U. L. REV. 187, 190-191 (noting that the Caroline case transformed the right to Even before the nuclear age, ancient Chinese military theorist, Sun-Tzu, counseled, inThe Art of War:"Subjugating the enemy's army without fighting is the true pinnacle of excellence." (See: Chapter 3, "Planning Offensives").self-defense from an excuse for armed intervention into a customary legal doctrine).
[7] Even before the nuclear age, ancient Chinese military theorist, Sun-Tzu, counseled, inThe Art of War:"Subjugating the enemy's army without fighting is the true pinnacle of excellence." (See: Chapter 3, "Planning Offensives").
[8] Expressions of decisional irrationality in US dealings with North Korea could take different and overlapping forms. These include a disorderly or inconsistent value system; computational errors in calculation; an incapacity to communicate efficiently; random or haphazard influences in the making or transmittal of particular decisions; and the internal dissonance generated by any structure of collective decision-making (i.e., assemblies of pertinent individuals who lack identical value systems and/or whose organizational arrangements impact their willing capacity to act as a single or unitary national decision maker).
[9] There is now a substantial literature that deals with the expected consequences of a nuclear war. For earlier works by this author, see, for example: APOCALYPSE: NUCLEAR CATASTROPHE IN WORLD POLITICS (Chicago: The University of Chicago Press, 1980); MIMICKING SISYPHUS: AMERICA'S COUNTERVAILING NUCLEAR STRATEGY (Lexington Books, 1983); REASON AND REALPOLITIK: U.S. FOREIGN POLICY AND WORLD ORDER (Lexington, MA: Lexington Books, 1984); and SECURITY OR ARMAGEDDON: ISRAEL'S NUCLEAR STRATEGY (Lexington, MA: Lexington Books, 1986).
[10] See: F.E. Adcock, The Greek and Macedonian Art of War(Berkeley and Los Angeles: University of California Press, 1962), p. 63.