EU vs. Google: When Goliath Pretends to be David
The European Commission has opened a formal investigation into Google to ascertain whether or not the company's operating system, applications, and services have breached EU anti-trust rules.
The Commission is seeking to figure out if Google has engaged in anti-competitive activities in its business philosophy and has tried to abuse what is a dominant commercial position in the European market. This formal inquiry actually goes back five years, when the EU was concerned primarily with Google's dominance over the advertising search market (at the time it controlled 95% of the EU). The current incarnation of the inquiry now focuses on three main points:
Whether Google has illegally hindered the development and access of rival mobile applications.

Whether Google has prevented smartphone and tablet manufacturers from developing and marketing modified and potentially competing versions of Android.

Whether Google has illegally hindered the development of rival applications and services by tying or bundling certain applications and services with other exclusively Google interfaces.
Google has always refuted such charges, its chief executive boldly declaring things like it is 'not the gateway to the internet' and that it was not true that Google would 'promote its own products at the expense of its competitors.' It is this last aspect which brings a bit of the surreal into the situation and should leave any sane thinkers of commercial activity in Europe shaking their collective heads. It is truly a farce majeure where two Goliaths desperately want the public to believe they both are in fact Davids.
Companies built upon the prevalence and popularity of the internet have always benefited from what I consider to be a bit of false praise. Whether you want to call them social media platforms, internet service providers, mobile application purveyors or any other semi-technical fancy phrase, the one simple reality of all such entities like Google is this: they are and always will be a BUSINESS first and foremost. The point of business is to be successful. The best success is one that is maximized and leveraged. This by default means earning a dominant position in which there may be rivals and competition, but such challenges must never amount to severe problems or damage to the company's bottom line or market share. This is the great confusion of people in Western states: the conflation of capitalist rules with democratic principles. It is true the West has done an admirable job of instilling both systems into their societies. But it is not true that capitalism and democracy are two perfectly mirrored sides of the same coin. This is just the naïve mistake of those not bothering to understand how their relationship has always been a tethered and tense one, usually to the benefit of all, but not ever absent discord and disagreement.
Which brings us back to Google: 'internet companies' have helped themselves over the years by creating a brand image that emphasizes freedom, access, information, and connectivity. Indeed, in America we often call this process 'drinking the company Kool-Aid,' which means buying into your own propaganda. Companies like Google and Microsoft have always been quite enthusiastic about drinking their own Kool-Aid, believing they are somehow not just businesses, but something more: something more valuable and more productive for the overall growth and functioning of free societies all over the globe. It is indeed a wonderful brand image to develop. It also happens to be exaggerated. As long as Google or Microsoft dominate their respective markets, it is easy for them to focus on and proclaim how much 'more than a business' they are. Inquiries like the present EU investigation, however, call this mythology into question.
First instinct in the face of accusation is to of course always deny. But let's examine the statements made by Google more objectively: Google, an 'internet company' that specializes in being the first portal for consumers to think of when it comes to net access, does not want to be 'the gateway to the internet?' Of course it does. It is almost ridiculous to consider the alternative. Second, as Google begins to grow and diversify its holdings, services, products, and applications, it doesn't want to promote such products and services over other competitors? Again, of course it does. Why? Simply because it is a capitalist business operating in a global capitalist system. Because if what the Google chairman said was true it would mean Google is literally acting against the fundamental axiom of basic business, indeed of capitalism itself: we create not just to sell but to sell more than anyone else. Which subsequently means Google is acting against Google if it is not remaining faithful to this mission. Which version of reality seems more likely to any rational consumer: Google acting against itself or acting against rivals and competition? A more rhetorical question has never been asked.
The EU's probe into this leads to a fascinating philosophical question that gets to the very heart of commercial activism and has different answers across the globe: WHO EXACTLY is responsible to guarantee greater competition and access to choice in the market? Should that competition be 'facilitated' by government watchdog agencies because businesses inherently cannot be trusted to engender honest competition and consumer choice? Or should it be a much more 'organic' process, Darwinian even, where only the best ideas, products, and organizations survive the competition, with the consumers' actions themselves deciding everyone's business fate? America has often prided itself on being in the latter school of thought (though anyone who looks closely at American economic policy and economic history knows this is not entirely true) while Europe more staunchly likes to position itself as the champion of the former (again, also not entirely true). These are the dual dilemmas secretly hidden under the layers of the EU inquiry into Google. On the one hand, Google is trying to maintain and secure its brand image as the benevolent and benign Goliath. Not a marauder inflicting damage to the market and consumers, but rather a friendly giant that should be appreciated and left alone. On the other hand, the EU is trying to stand on its own brand image as the Goliath that protects the people and guarantees true commercial freedom. Not an overly meddlesome bureaucracy whose good intentions only end up causing market regression, but rather the sole legitimate power able to stand up for the people against major multinational behemoths like Google.
The irony of ironies is that in this battle between two Goliaths, one commercial and the other political, BOTH try so earnestly to portray themselves as David fighting against injustice. Be wary, Europeans, whenever actors with pockets deeper than the ocean depths both cry 'woe is me' and seek to earn your sympathy party. In such cases the only woe is usually your own and the only true sympathy needed is for the consumers of the EU itself. In the end, the decision-making of any Goliath tends to be suspect.
Turkey and Trump's sanctions-based "political economy"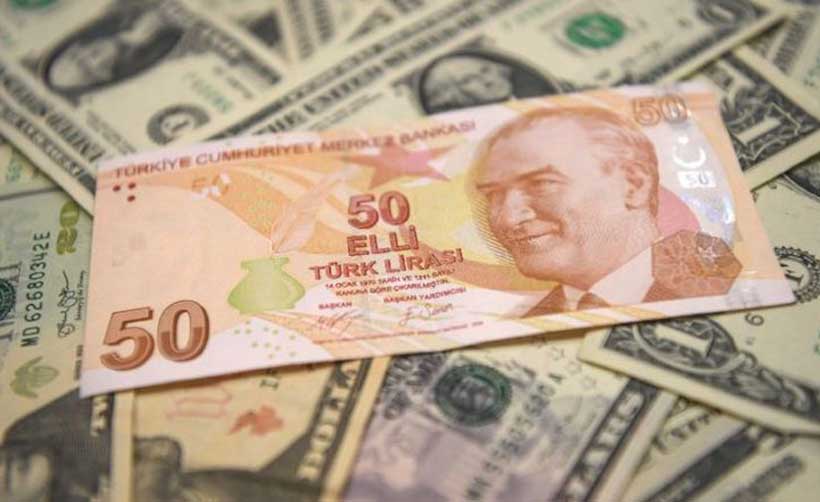 By the end of last year, the Turkish economy had slipped into a technical recession, boosting in 12 months by only 2.6%, despite the fact that a year ago the government expected GDP to grow by 3.8%. The slowdown is particularly striking against the background of sustainable development over the past seven years: in 2010, the country's GDP grew by 8.5%, in 2011 – by 11.1%, in 2012 – by 4.8%, in 2013 – by 8.5%, in 2014 – by 5.2%, in 2015 – by 6.1%, in 2016 – by 3.2% and in 2017 – by 7.4% This trend has turned Turkey into one of the fastest developing economies, earning it 17th position worldwide in nominal GDP and 13th in the GDP value regarding purchasing power parity.
The situation changed by the middle of 2018, when relations with Washington deteriorated to the point of a trade war. The Trump administration resorted to the much-practiced method of targeting the "dissenters": it raised drastically customs duties on steel and aluminum imported from Turkey (which, however, did not prevent the United States from becoming the second buyer of Turkish metallurgical produce by the end of the year). On August 1 the US introduced sanctions against Turkish Interior and Justice Ministers. At that time, the main stumbling block (at least on the surface of it) was Turkey's refusal to release American priest Andrew Brunson who was detained in 2016 on charges of espionage and links to Fethullah Gulen's movement along with the Kurdistan Workers 'Party. For some time Donald Trump's propaganda slogans were dominated by the maxim "to save rank-and-file pastor Brunson".
Turkey responded by slapping import duties on American goods: cars, alcohol, tobacco, cosmetics. And, of course, it put two US ministers on its sanctions list.
But the forces were clearly far from equal. As a result, the Turkish lira collapsed. At the beginning of 2018 one dollar traded for 3.8 liras, whereas by the end of the year it sold for 5.3 liras. Moreover, at the peak of the weakening of the national currency, the dollar cost almost 7 liras. The Central Bank of Turkey was forced to raise the interest rate, even despite opposition from the country's omnipotent president. Today, the rate has climbed up to the red level of 24%. Consequently, there has been a drop in the sales of real estate, cars, and a number of other industrial goods. Prospects for inflation have materialized too – in October, inflation hit a fifteen-year high, exceeding 25 percent.
Recep Tayyip Erdogan put the blame for the crisis on Turkey's foreign ill-wishers. This time – with a lion's share of truth.
In October, the court sentenced Branson to imprisonment for exactly the time he had already served. The pastor returned home, mutual sanctions were lifted, which partly calmed the markets. But only partly.
According to the Turkish Statistical Institute (TSI), the country's GDP increased by 2.6% by the end of the year. At the same time, the service sector grew by 5.6%, agrarian – by 1.3%, industrial – by only 1.1%. Exports, compared to the previous year, increased by 7% – to 168 billion dollars (a record figure in the entire history of the Turkish Republic). Foreign trade deficit, amid a boost of imports prices, decreased by 28.4% to $ 55 billion, while imports proper dropped by 4.6% to 223 billion dollars. Tourism revenues increased by 12.3% to 29.5 billion
At first glance, the situation is far from critical, but, according to the TSI, over the year, per capita GDP dropped from $10,597 to $ 9,632; household expenditures, although going up by 1.1% on the year, went down by 8.9% in the fourth quarter. In December unemployment rate among the able-bodied population reached 13.5% – more than 4.3 million people.
Nevertheless, Berat Albayrak, Minister of Treasury and Finance of Turkey, sounded optimistic: "The worst days for the economy are over. The government is confident that the growth of the Turkish economy in 2019 will match the forecasts laid down in the New Economic Program. "
In general, the above-mentioned program envisages the implementation of reforms that will protect export-oriented small and medium-sized enterprises, strengthen their competitiveness, stimulate the economy to secure a high level of added value. An important part of the document is a clause that stipulates cutting government spending on expensive infrastructure projects, often designed to foster the image rather than the economy.
Specialists differ in assessing the prospects for the Turkish economy: forecasts vary from a slight increase to a further decline. In particular, according to the Frankfurter Allgemeine Zeitung, "Economists expect the cooling to continue. The OECD forecasts a further reduction in the economic growth of (Turkey-author) for 2019 to minus 1.8 percent." So far, the trend is as follows: industrial production, for example, in January 2019 fell by 7.3% against January last year.
Among the chronic illnesses of the Turkish economy is a deficit of the balance of payments, which the government traditionally tries to compensate with foreign loans and foreign investment – these primarily provided economic growth in previous years. Now this source seems nearly exhausted as investors worldwide are growing increasingly wary of developing markets. The position of Turkey is aggravated by the uncertainty of foreign capital about the independence of the Central Bank, its concerns about the unpredictability of the country's policy and the adequacy of its economic course (first of all, its adherence to ambitious projects with questionable economic efficiency).
Also, potential investors are deterred by the strained relations between Ankara and Washington. For many, President Trump's recent treat to "ruin" Turkey for its policy on Syrian Kurds and his recent decision to abolish customs preferences for a number of Turkish goods came as signaling the continuation of a trade war. Significantly, these statements were made after the Turkish leadership confirmed its determination to acquire Russian air defense systems, thereby making it clear that pursued a course towards independence in strategic decision-making.
For Turkey, the United States is a fairly important trading partner, which in 2018 accounted for almost five percent of Turkish exports ($ 8.3 billion) and more than five percent of imports ($ 12.3 billion).
The recession in the Turkish economy has a certain negative impact on Russian-Turkish economic results. Last year, Turkey became Russia's sixth largest trading partner. In particular, it accounts for a considerable share of Russian exports of metals, grain and, most importantly, energy carriers (the second, after Germany, importer of oil in the world). In February, according to Gazprom, the export of Russian gas to non-CIS countries decreased by 13% in annual terms. The company said the main reasons behind the decrease were the warm weather in Europe and the crisis in Turkey.
The Russian economy has succeeded in adapting to the extensive sanction pressure from Washington and, it looks like the Trump administration has now chosen to "attack from the flank", targeting one of Moscow's major foreign economic partners. It would not be a mistake to assume that the ability of the Turkish leadership to resist pressure from its "strategic ally" and NATO partner in the near future will largely determine not only economic, but also political relations between Moscow and Ankara.
First published in our partner International Affairs
Ambiguity in European economic leadership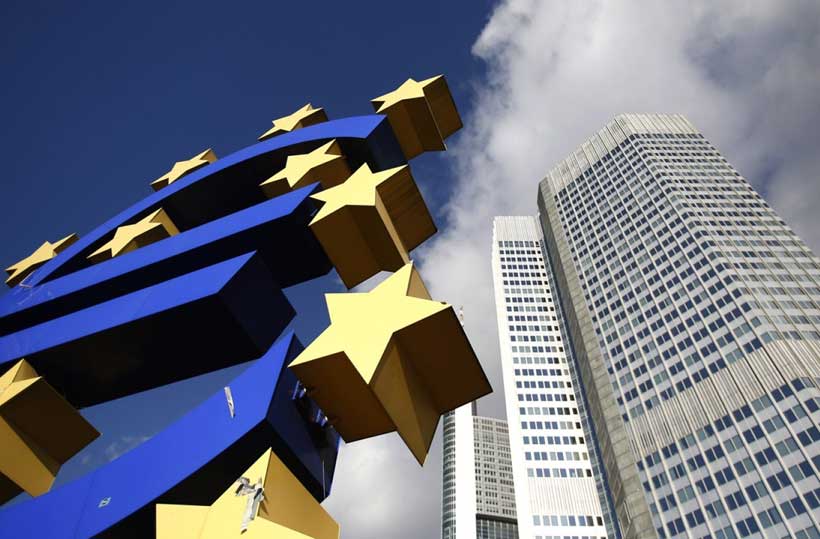 Europe's economic situation remains uncertain! The European economic crisis and austerity policies remain in place. On the other hand, there is no sign that the EU is passing through the current situation. Two conservative /Social Democrats in Europe have not been able to effectively counteract the economic crisis over the last few years.
This same issue has led to anger by European citizens from traditional European parties. Subsequently, the trend of European citizens to nationalist and extremist parties has increased in recent years.
The events that have taken place in France in recent months have led to disappointment with the eurozone leaders over the current deadlock.The most important point is that Macron was planned to assume the title of the Europe's economic leader in the short term, and that was to be after succeeding in creating and sustaining economic reforms in France and the Eurozone.
Meanwhile, European citizens expressed their satisfaction with the election of Macron as French President in 2017. They thought that the French president, while challenging austerity policies, would strengthen the components of economic growth in the European Union. Moreover, EU leaders also hoped that Macron's success in pursuing economic reforms in France would be a solid step in pushing the entire Eurozone out of the economic crisis.
In other words, in the midst of anti-Euro and extremist and far-right movements in Europe, Macron was the last hope of European authorities to "manage the economic crisis" which was raising inside the Eurozone: the hope that has soon faded away!
The main dilemma in France is quite clear!"Failing to persuade French citizens" on his economic reforms, and Macron's miscalculations about the support of French citizens for himself, were among the important factors in shaping this process. Macron had to give concessions to protesters to prevent further tensions in France.
After the country's month-long demonstrations, Macron was forced to retreat from his decision on raising the fuel price. Besides, he had no way but to make promises to the French citizens on issues such as raising the minimum wages and reducing the income tax. This had but one meaning: Macron's economic reforms came to an end. Right now, European authorities know well that Macron is incapable of regaining his initial power in France and the Eurozone by 2022 (the time for the France general elections).
Therefore, Macron has to forget the dream of EU's economic leadership until the last moments of his presence at the Elysees Palace. Of course, this is if the young French president isn't forced to resign before 2022! The European authorities and the Eurozone leaders have no alternative for Macron and his economic reforms in Europe. That's why they're so worried about the emergence of anti-EU movements in countries such as France and Germany.
For example, they are well aware that if Marin Le Pen can defeat Macron and come to power in France during the upcoming elections, then the whispers of the collapse of the Eurozone, and even the European Union, will be clearly heard, this time with a loud voice, all over the Europe.
First published in our partner Tehran Times
Economic integration: Asia and the Pacific's best response to protectionism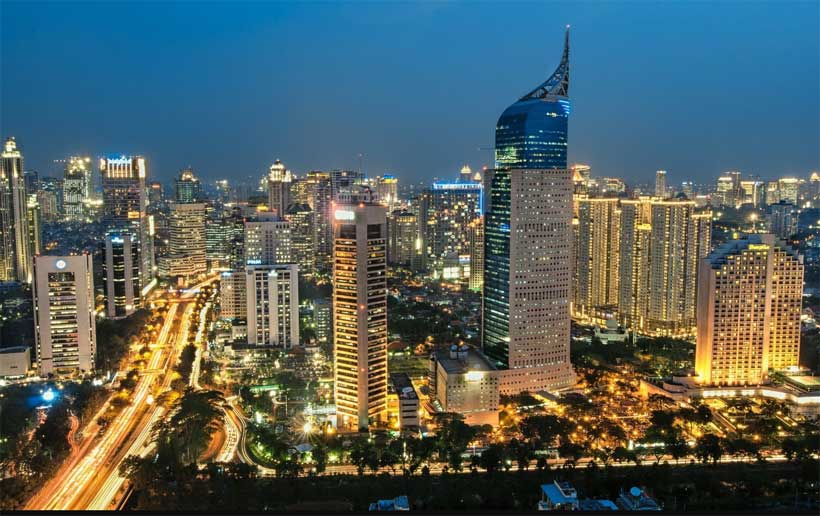 Deepening economic integration in Asia and the Pacific is a longstanding regional objective. Not an end in itself but a means of supporting the trade, investment and growth necessary to achieve the 2030 Agenda for Sustainable Development. It is a priority for all member states of the United Nations Economic and Social Commission for Asia and the Pacific (UN ESCAP). China has a valuable contribution to make so I am beginning 2019 with a visit to Beijing. One to discuss with Chinese leaders how we can strengthen our collaboration and accelerate progress.
The case for deeper integration in Asia and the Pacific is becoming increasingly apparent. Recent trade tensions highlight Asia and the Pacific's vulnerability to protectionism from major export markets. UN ESCAP analysis shows how regional supply chains are being disrupted and investor confidence shaken. Export growth is expected to slow and foreign direct investment to continue its downward trend. Millions of jobs are forecast to be lost, others will be displaced. Unskilled workers, particularly women, are likely to suffer most. Increasing seamless regional connectivity – expanding the infrastructure which underpins cross border commercial exchanges and intraregional trade – must be part of our response.
We should build on the existing Asian transport infrastructure agreements UN ESCAP maintains to further reduce regulatory constraints, costs and delays. For instance, UN ESCAP members are working to improve the efficiency of railway border crossings along the Trans-Asian Railway network. There is great potential to improve electronic information exchange between railways, harmonise customs formalities and improve freight trains' reliability. The recent international road transport agreement between the governments of China, Mongolia and the Russian Federation grants traffic rights for international road transport operations on the sections of the Asia Highway which connect their borders. We should expand it to other countries. There is also huge opportunity to develop our region's dry ports, the terminals pivotal to the efficient shipment of sea cargo to inland destinations by road or rail. A regional strategy is in place to build a network of dry ports of major international significance. UN ESCAP is looking forward to working with China to implement it.
Sustainable energy, particularly cross-border power trade, is another key plank UN ESCAP member States' connectivity agenda. Connecting electricity grids is not only important to meet demand, ensure energy access and security. It is also necessary to support the development of large-scale renewable energy power plants and the transition to cleaner energy across Asia and the Pacific. The fight against climate change in part depends on our ability to better link up our networks. ASEAN's achievements in strengthening power grids across borders is a leading example of what political commitment and technical cooperation can deliver. At the regional level UN ESCAP has brought together our region's experts to develop a regional roadmap on sustainable energy connectivity. China is currently chairing this group.
For maximum impact, transport and energy initiatives need to come in tandem with the soft infrastructure which facilitates the expansion of trade. UN ESCAP analysis ranks China among the top trade facilitation and logistics performers in our region. This expertise contributed to a major breakthrough in cross-border e-commerce development and ultimately led to a UN treaty on trade digitalisation. This has been adopted by UN ESCAP members to support the exchange of electronic trade data and documents and signed by China in 2017. Now, UN ESCAP is working to support the accession and ratification of twenty-five more countries who recognise the opportunity to minimise documentary requirements, promote transparency and increase the security of trade operations. Full implementation of cross-border paperless trade in Asia and the Pacific could reduce export costs by up to 30 percent. Regional export gains could be as has high as $250 billion.
As we look to the future and work to accelerate progress towards the 2030 Agenda's Sustainable Development Goals, economic integration must remain a priority. A strong UN-China sustainable development partnership is essential to take this agenda forward and strengthen our resilience to international trade tensions and economic uncertainty. Working with all the countries in our region, we have a unique opportunity to place sustainability considerations at the heart of our efforts and build seamless regional connectivity. That is an opportunity, which in 2019, UN ESCAP is determined to seize.UNESCAP