Philosophy as Consolation
Boethius' The Consolation of Philosophy was required reading for intellectuals of the Middle Ages. In that book, written in the 6th century AD during a one year imprisonment, Boethius gives instructions for the life of the thinker.
At the moment of his greatest misfortune, betrayed and imprisoned, falling out of favor at the court of King Theodoric awaiting for his trial and execution (Socrates comes to mind here, although Socrates never wrote anything), Lady Philosophy appears to him to converse with him and console him by reminding him that as a philosopher he ought not to despair about the loss of worldly goods. She reminds him that he is a spiritual being destined for higher things; for the ultimate superiority of the things of the mind; that happiness comes from within and virtue is the one true good which is enduring and not imperiled by the vicissitudes of fortune and temporal power. Also, throughout the book Boethius reflects on how evil can exist in a universe governed by God.
It is worth mentioning here that the book is not strictly speaking religious. No references are made to Jesus Christ and Christianity or any other religion, for that matter. He merely engages questions such as the nature of predestination and free will, why evil men prosper and good men fall into ruin, human nature, virtue, justice; speaks about the nature of free will versus determinism, then he asks if God knows and sees all, or does man have free will. On human nature, Boethius says that humans are essentially good and only when they give in to "wickedness" do they "sink to the level of being an animal." On justice, he says criminals are not to be abused, rather treated with sympathy and respect, using the analogy of doctor and patient to illustrate the ideal relationship between prosecutor and criminal. Although the questions appear to be religious, the reliance throughout the book is not so much or religious Christian doctrine but on natural philosophy and the classical Greek tradition. Like Aquinas later on, he saw a correspondence, even an harmony, between faith and reason. The book in fact contains nothing distinctly Christian, but neither does it contain anything distinctly pagan. It can be read by anyone, no matter his beliefs. The work, in fact, is that of a Platonist who just happens to be a Christian. As such, it can be profitably read by anybody with or without faith.
Keeping the above preface in mind as regards the consolations of philosophy, let us now ask this question: how would a modern practitioner of philosophy, say a college professor of philosophy, interpret such work nowadays? Would it literally be a consolation for her/him? A consolation for something that is missing? What is missing?
The picture above of a professor of philosophy teaching his class may be helpful in supplying an answer to the question. Notice his attire. It does not convey the image we might have had of a philosophy professor only a couple of generations ago (the 50s and the 60s), suit, shirt, and tie being a sine qua non. Things must have changed in materialistic Marxist terms, and indeed they have. But then again, universities have existed in post-Greco-Roman times since the 11th century. The word academy actually goes back to the school established by Plato in ancient Greece. What was Plato's attire then? Did he receive a salary? How well did he pay his faculty? Were the salaries commensurate to that of middle-class worker, or was it much higher befitting the intelligentsia of the times? The questions as applied to Plato look impertinent and ludicrous and yet they need to be asked if we are to interpret correctly Boethius' work.
Viewing both teachers and pupils' attire in the above renditions one can safely state that at the very least the professor was enjoying middle class wages. But it would be a mistake to assume that this was always the case. If we take the long view, that has rarely been the case.
For example, in colonial America when colleges such as Harvard and Yale were established, most faculty members worked as adjuncts and more often than not held second jobs. Meaning that their salary was sub-standard, less than that of a worker. Teaching was considered a vocation or a noble calling of sort. Even in the 19th century, when the modern research university was born, things didn't change much. The rewards of the profession were not materialistic but remained spiritual and intellectual. Now, one may consider such a state of affairs an ideal rarely attained, but in fact it was the reality for most of the history of academia since Plato. Being poor and being paid sub-standard wages has for the most part remained part of the spiritual-ethical tradition of academia. So one consoles oneself with the exalted title of "Professor," and with Boethius' consolations of philosophy, of course.
The only exception so far might have come about in the 50s and 60, now considered the golden age of the American academy, when newly minted Ph.D.s were practically guaranteed employment and tenure in a university and professors suddenly found themselves propelled to the top of the social hierarchy. Naturally good salaries also guaranteed increase prestige to the profession as a whole. But that did not last very long. By the late sixties the relationship between government grants generously dispersed and academia soured over the protests to the Vietnam war. Public funds for higher education were slashed and so we have slowly but surely returned to the previous normal conditions of almost forced poverty accruing to being a college professor. The teaching attire of the current college professor above is now more the norm than the exception.
So what is one left with? Well, one may not be getting rich but one still expects that one engaged in imparting higher education ought to be getting wiser and nobler as one continues to instruct new generations of students of philosophy. The newly arrived capitalist entrepreneur professor in his fifties who has amassed in the bank his consolation millions and now plays at being "professor," is not exactly the norm nor the most inspiring model of the classical college professor. Ordinarily, what prevails is that one is left with the consolations of philosophy and the consciousness of the nobility of one's calling. One could do worse than that. One could be a veteran standing at a street corner with a poster hung on his neck which declares "imagine what it is to be homeless." One could, on the other hand, be amassing capital and enriching oneself by exploitation of the workers and evasion of taxes within a savagely capitalistic materialistic world depositing the ill acquired wealth in the Caiman Islands banks created for that very purpose. Which is to say, Boethius's book could be interpreted as an allegory for the current social status of professors: respected but not well remunerated, except for the consolations of philosophy. It's a sort of cruel job, no doubt, but demanding more may mean jeopardizing the very nobility of the call. Playing professor may be fun and enhance one's ego but it is not exactly what is needed nowadays as inspiration for the new millennial generations. Marx may not fully agree here, but I think Socrates would.
P.S. This essay, which has been slightly revised, has already recently appeared in Ovi magazine.
Invisible COVID-19 makes systemic gender inequalities and injustices visible
It is no surprise that the Covid-19 epidemic is not gender-neutral in our social world, which requires everything to be sexually consequently halted economic activities and enforced social distance. The gender dimension of the outbreak is very violent and paralyzed, but they are not new and surprising. In fact, the invisible covid19 is hyper-global and largely corporate-driven, with its economic, environmental and social injustices, permanent gender inequality and sexism, severe xenophobia and racism, and new colonialism and marketed mining activity implemented by self-owned financial, political and intellectual elites has made many fault lines visible in our world visible.
In the context of the coronavirus epidemic and other systemic crises, some useful features associated with female leadership, such as knowing their own limits, motivating through transformation, putting people on top of self-praise, humility, focusing on raising others, and empathizing rather than managing others, are more gender-sensitive, egalitarian and human rights. can help improve centered responses. At the very least, the diversity of approaches and experiences in addressing public health and human safety should be an argument for more equal representation of women at all levels of decision-making. This can affect, for example, how parliaments (currently 75% men worldwide) protect and safeguard human rights, how gender-sensitive the measures they take and how they should control their implementation after Covid-19 and how we can build a better future.
The Covid-19 outbreak is not the real cause, but it is a reinforce, enhancer and aggravating of existing discrimination and injustice in our systems and societies, including crushing, using and victimizing women and girls in many areas of daily life. It does not separate viruses, societies and systems. It is not a coincidence that the dominant economic pattern and thinking are constantly exploiting existing gender stereotypes, and that women and girls are constantly underestimating their contribution to the survival of societies by making the care work invisible, worthless, low-paid, and insignificant. Therefore, the fight against corona virus should be comprehensive and systematic. This struggle cannot be limited to the virology plane and cannot be referred to improving health systems; The feminist, human rights-based, intersectional and justice-oriented analysis, based on nationalist and authoritarian austerity and competition policies, is based on human rights, intersectional and justice-oriented analysis, cultural, political, social and economic levels. it should attack discrimination and inequality inside and outside.
Gender experts and feminists are wise to deal with the epidemic in their writings and analysis to begin to transform the way our societies work, the most vulnerable and marginalized groups, especially women and girls, to protect, empower and take advantage of them. it reminds us that we need to use this momentum – and initiatives, resources, research, actions and discourses. They are also making a joint effort to monitor the actions of governments and companies and to impose the responsibility to launch the fundamental changes needed now. This is a gender equality, intersectional and human rights that prioritize people's well-being, participation in decision-making processes and access to basic services and resources, centrally for the responsibilities targeted at the local, national and global level, during and after the Covid-19 outbreak.
Finally, during a terrifying global crisis such as the Covid-19 outbreak, especially to political leadership, to both real leadership examples and failures, and therefore to societies experiencing multiple and intersecting human, economic, social, sanitary and political crises, We witness the need to re-evaluate what qualities we are looking for in leaders who are expected to guide the world after the epidemic, which is radically different from the pre-epidemic world. A series of gender experts and observers, comparing different national responses – and leadership styles – to the coronavirus crisis, is not the debt of female leaders in different countries such as Taiwan, New Zealand and Germany, and female heads of states in some Scandinavian countries, in times of crisis to empathize and diligently. points out that they emphasize that there is power. The success of the epidemic in limiting the worst excesses in their country is even more impressive, given that at the start of the epidemic, only 10 out of 152 elected presidents, and therefore only 7% of all global political leaders, were women. Compare this to the style of a group of male leaders who use the crisis around the world, perhaps the most striking example of Hungary, who use the crisis to speed up authoritarianism and undermine the principle of separation of powers, and resort to the war of blame rather than offering stable crisis management. This shows only what social scientists have previously confirmed at various levels, that is, there are some gender differences in leadership activity.
The Need for Humanitarian Leadership and Global Solidarity during COVID-19
The coronavirus pandemic is a systemic human development crisis, affecting individuals and societies in unprecedented ways. It is also generating new humanitarian needs.
According to UN estimates, half a billion people, or 8% of the world's population, could be pushed into destitution by the year's end, largely due to the pandemic. If so, then the fight against poverty would be set back 30 years. The International Rescue Committee said last week that the virus could cause 1bn infections and 3.2m deaths in 34 fragile states, including Afghanistan and Syria.
The fourth annual Global Report on Food Crises highlights Yemen, the Democratic Republic of the Congo, Afghanistan, Venezuela, Ethiopia, South Sudan, Sudan, Syria, Nigeria and Haiti among the countries most at risk of widespread famines caused by the coronavirus pandemic. According to World Food Programme estimates, the number suffering from hunger could rise from 135 million to more than 250 million.
The International Labour Organization reported last week that almost 1.6 billion informal economy workers (representing the most vulnerable in the labor market)out of a worldwide 2 billion and a global workforce of 3.3 billion are in immediate danger of having their livelihoods destroyed.
COVID-19 has underscored the importance of humanitarian leadership and global solidarity. On April 2, the United Nations General Assembly unanimously adopted a resolution, co-sponsored by 188 nations including Qatar, calling for "intensified international cooperation to contain, mitigate and defeat the pandemic, including by exchanging information, scientific knowledge and best practices and by applying the relevant guidelines recommended by the World Health Organization."
Solidarity is a matter of both morality and long-term vision. Failure to pass this test would leave deep psychological wounds in left-behind countries, paving the way for all manner of extremism and new crises—from pandemics to conflicts—that would threaten everyone. By rallying around science and solidarity today, we will sow the seeds for greater unity tomorrow.
The coronavirus does not respect borders. Nor does it discriminate. It brings into stark view the imperative for humanitarian leadership. This crisis has revealed variations in state capacity to contain the spread of the virus.
Many governments either lack adequate capacity to respond, or in some cases, the necessary political will to provide for their citizens. For example, the most developed countries – those in the very high human development category – have on average 55 hospital beds, over 30 physicians, and 81 nurses per 10,000 people, compared to 7 hospital beds, 2.5 physicians, and 6 nurses in a least developed country.
One can readily imagine that if the COVID-19 response has been dire in the developed countries, it is going to be infinitely more devastating for governments that have only a fraction of the financial and medical resources.
Despite the blockade, the State of Qatar stands out as one of the most actively involved in global humanitarian responses to the COVID-19 pandemic. Qatar has provided significant humanitarian aid to 20 countries so far, including assistance in the field of medical supplies, building field hospitals, and contributing USD 140 million to multilateral organizations working to develop vaccines or ensure the resilience of healthcare in other countries.
To date, Qatar has sent substantial aid to China, Iran, Palestine, Italy, Lebanon, Algeria, Tunisia, Nepal and Rwanda. In addition, the representation mission of the Qatar Red Crescent Society (QRCS) in Turkey has recently distributed supplementary food aid to around 110,000 families at internally displaced persons (IDPs) camps in Idlib and Aleppo Governorates, northern Syria.
In the age of COVID-19, protecting the most vulnerable among us is not just a moral imperative but also an urgent public health objective. The health of one is the health of all.
COVID-19: More than a Biological Weapon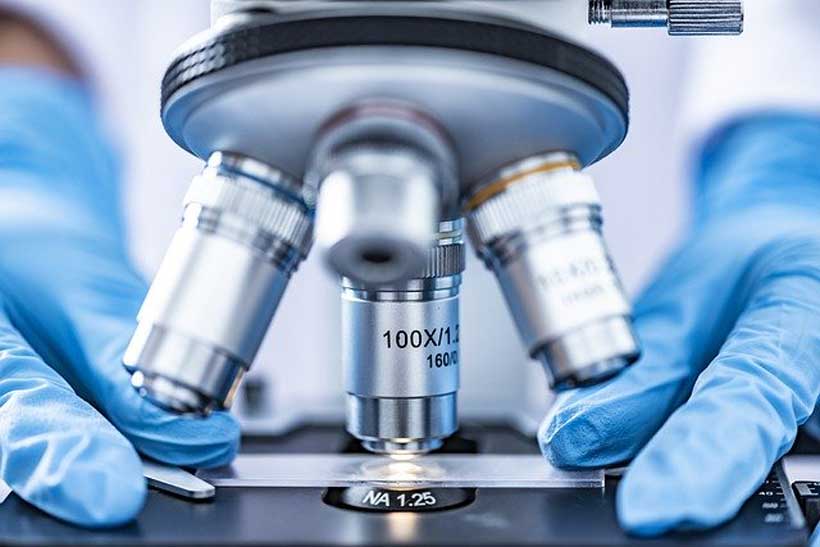 While the biological virus is a common enemy of humankind, the political virus born out of certain American politicians is equally detestable, for it has damaged the global anti-epidemic cooperation and impeded the long-term development and progress of human society. The virus in the political world has done even more damages than the virus from the natural world.
What are the sources of this political virus then? It is rooted in the selfish interests of a handful of American politicians. Not long ago, the American media revealed that senior US officials had handed down documents to a number of federal agencies requesting all federal employees to speak consistently about the pandemic and blame China for everything. The document was practically a confession of the US government on how it implemented the buck-passing. As 2020 is America's election year, some American politicians are so crazily intent on fabricating all kinds of fallacies about "holding China accountable," attacking the WHO for being too "China-centric," and even criticizing some state governors for poor epidemic response, all to keep the epidemic from affecting the election. Such unscrupulous "political shows" reflect how desperate these politicians are to cover up their misconduct both in the decision and execution of their response, with a purpose of deflecting the public grumble.
The political virus is a tumor stemming from racism. After the WHO and the scientific circle named the novel coronavirus COVID-19, some American politicians deliberately ignored the new nomenclature and insisted on calling it the "Chinese virus". It is an international consensus not to label a virus with a region, state, or nation, which is also a universal principle that the international community should uphold. Yet these American politicians are determined to defy the world by intentionally steering public opinions in the direction of racism and xenophobia, and practicing racial discrimination. The use of the term "Chinese virus" for coronavirus laid bare the absolute absence of common sense, conscience, cooperative spirit, and morality in those politicians infected with the "political virus".
The political virus derives from the Cold War mentality. A small group of American politicians have been obsessed with political maneuver and slandering China, especially the US Secretary of State Mike Pompeo, who has been busy fanning flames and spreading rumors. The "political virus" ingrained in their mind is the hotbed of all their vicious intentions. They have the wishful thinking that accusing China of the so-called "mask diplomacy" would offset its influence; vilifying China's aid to help build the African Center for Disease Prevention and Control as an attempt to "steal genome data" would drive a wedge between China and Africa; and egging other countries to claim reparations from China would pin the "original sin" of the virus on the country…. These whimsical whoppers are nothing but Washington's attempts to curb China's development.
The political virus is rooted in the obsession with "great-power competition." The US government labeled China and Russia as the biggest challenges to US national security in its latest National Security Strategy and National Defense Strategy, and declared the reemergence of great-power competition. During this global crisis of COVID-19, certain American politicians, going out of their way to make "ammunition to win the great-power competition," have gone all out to oppose China in every possible way and tried hard to cover up America's embarrassment of ineffective epidemic control measures by smearing China, rather than focus on preventing the virus spread. As we can never wake up someone pretending to be asleep, perhaps the best way is to leave him alone and "not even turn our eyes in his direction," as the famous Chinese writer Lu Xun once said.
The disease has seeped down into the skin and should be treated before it gets worse. The world is still struggling with the COVID-19 pandemic, and all countries need to join hands in defeating it. We advise the American politicians with ulterior motives to stop the misdeed and change course before its too late. We also call on the international community to stay on high alert and take strong measures to prevent the American political virus from spreading to do more harm to the global anti-epidemic efforts and the normal international order.