Philosophy as Consolation
Boethius' The Consolation of Philosophy was required reading for intellectuals of the Middle Ages. In that book, written in the 6th century AD during a one year imprisonment, Boethius gives instructions for the life of the thinker.
At the moment of his greatest misfortune, betrayed and imprisoned, falling out of favor at the court of King Theodoric awaiting for his trial and execution (Socrates comes to mind here, although Socrates never wrote anything), Lady Philosophy appears to him to converse with him and console him by reminding him that as a philosopher he ought not to despair about the loss of worldly goods. She reminds him that he is a spiritual being destined for higher things; for the ultimate superiority of the things of the mind; that happiness comes from within and virtue is the one true good which is enduring and not imperiled by the vicissitudes of fortune and temporal power. Also, throughout the book Boethius reflects on how evil can exist in a universe governed by God.
It is worth mentioning here that the book is not strictly speaking religious. No references are made to Jesus Christ and Christianity or any other religion, for that matter. He merely engages questions such as the nature of predestination and free will, why evil men prosper and good men fall into ruin, human nature, virtue, justice; speaks about the nature of free will versus determinism, then he asks if God knows and sees all, or does man have free will. On human nature, Boethius says that humans are essentially good and only when they give in to "wickedness" do they "sink to the level of being an animal." On justice, he says criminals are not to be abused, rather treated with sympathy and respect, using the analogy of doctor and patient to illustrate the ideal relationship between prosecutor and criminal. Although the questions appear to be religious, the reliance throughout the book is not so much or religious Christian doctrine but on natural philosophy and the classical Greek tradition. Like Aquinas later on, he saw a correspondence, even an harmony, between faith and reason. The book in fact contains nothing distinctly Christian, but neither does it contain anything distinctly pagan. It can be read by anyone, no matter his beliefs. The work, in fact, is that of a Platonist who just happens to be a Christian. As such, it can be profitably read by anybody with or without faith.
Keeping the above preface in mind as regards the consolations of philosophy, let us now ask this question: how would a modern practitioner of philosophy, say a college professor of philosophy, interpret such work nowadays? Would it literally be a consolation for her/him? A consolation for something that is missing? What is missing?
The picture above of a professor of philosophy teaching his class may be helpful in supplying an answer to the question. Notice his attire. It does not convey the image we might have had of a philosophy professor only a couple of generations ago (the 50s and the 60s), suit, shirt, and tie being a sine qua non. Things must have changed in materialistic Marxist terms, and indeed they have. But then again, universities have existed in post-Greco-Roman times since the 11th century. The word academy actually goes back to the school established by Plato in ancient Greece. What was Plato's attire then? Did he receive a salary? How well did he pay his faculty? Were the salaries commensurate to that of middle-class worker, or was it much higher befitting the intelligentsia of the times? The questions as applied to Plato look impertinent and ludicrous and yet they need to be asked if we are to interpret correctly Boethius' work.
Viewing both teachers and pupils' attire in the above renditions one can safely state that at the very least the professor was enjoying middle class wages. But it would be a mistake to assume that this was always the case. If we take the long view, that has rarely been the case.
For example, in colonial America when colleges such as Harvard and Yale were established, most faculty members worked as adjuncts and more often than not held second jobs. Meaning that their salary was sub-standard, less than that of a worker. Teaching was considered a vocation or a noble calling of sort. Even in the 19th century, when the modern research university was born, things didn't change much. The rewards of the profession were not materialistic but remained spiritual and intellectual. Now, one may consider such a state of affairs an ideal rarely attained, but in fact it was the reality for most of the history of academia since Plato. Being poor and being paid sub-standard wages has for the most part remained part of the spiritual-ethical tradition of academia. So one consoles oneself with the exalted title of "Professor," and with Boethius' consolations of philosophy, of course.
The only exception so far might have come about in the 50s and 60, now considered the golden age of the American academy, when newly minted Ph.D.s were practically guaranteed employment and tenure in a university and professors suddenly found themselves propelled to the top of the social hierarchy. Naturally good salaries also guaranteed increase prestige to the profession as a whole. But that did not last very long. By the late sixties the relationship between government grants generously dispersed and academia soured over the protests to the Vietnam war. Public funds for higher education were slashed and so we have slowly but surely returned to the previous normal conditions of almost forced poverty accruing to being a college professor. The teaching attire of the current college professor above is now more the norm than the exception.
So what is one left with? Well, one may not be getting rich but one still expects that one engaged in imparting higher education ought to be getting wiser and nobler as one continues to instruct new generations of students of philosophy. The newly arrived capitalist entrepreneur professor in his fifties who has amassed in the bank his consolation millions and now plays at being "professor," is not exactly the norm nor the most inspiring model of the classical college professor. Ordinarily, what prevails is that one is left with the consolations of philosophy and the consciousness of the nobility of one's calling. One could do worse than that. One could be a veteran standing at a street corner with a poster hung on his neck which declares "imagine what it is to be homeless." One could, on the other hand, be amassing capital and enriching oneself by exploitation of the workers and evasion of taxes within a savagely capitalistic materialistic world depositing the ill acquired wealth in the Caiman Islands banks created for that very purpose. Which is to say, Boethius's book could be interpreted as an allegory for the current social status of professors: respected but not well remunerated, except for the consolations of philosophy. It's a sort of cruel job, no doubt, but demanding more may mean jeopardizing the very nobility of the call. Playing professor may be fun and enhance one's ego but it is not exactly what is needed nowadays as inspiration for the new millennial generations. Marx may not fully agree here, but I think Socrates would.
P.S. This essay, which has been slightly revised, has already recently appeared in Ovi magazine.
Of Here and Now: Pandemic and Society in 2020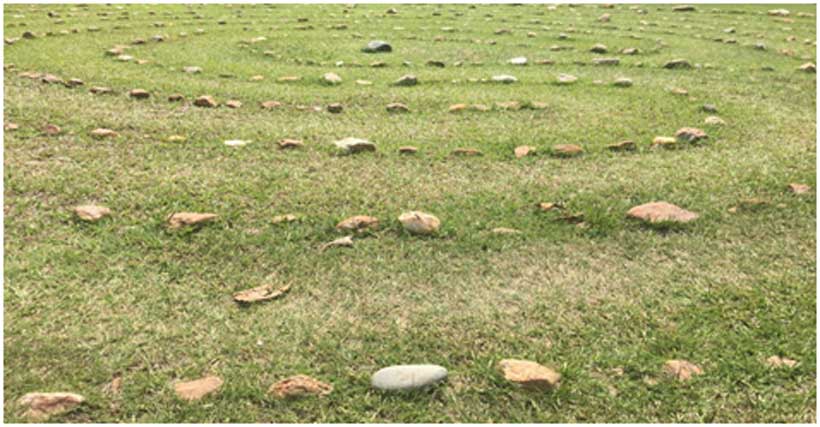 After a century, the world population faced a new pandemic that fast spread globally, affecting individuals both physically and mentally. Covid-19 started in late 2019 in Asia, spreading so fast that despite the global connectivity and highly sophisticated information technology and communication systems, the interconnected society of the 21st century was incapable to fast react in order to avoid contagion and prevent the worst. Gradually, the pandemic is making a tour around the globe contaminating citizens even in rural communities from all continents. Worldwide, there have been 32 million confirmed cases with over 1 million deaths during the first 9 months of this year[1].
From this universal pandemic we learned that the interdependent globalized world of 2020 is connected but not synchronized – or as earlier in crisis, prof. Anis H. Bajrektarevic well-noted 'world on autopilot'[2]. All scientific, technological and digital knowledge accumulated over centuries remains inept to protect our civilization from an invisible virus that, ironically, can be eliminated with just soap and water. Obviously, the magnitude and the economic, social and cultural impact of this pandemic took humanity by surprise.
Society was already undergoing a deep process of transformation on all fronts. Debates were focused on the fragility of democracy, climate change and sustainability, inequality and inclusion, gender and race, social media and fake news, virtual payments and crypto currencies, artificial intelligence and blockchain. Science, knowledge and technology were advancing at a fast rate in all fieldsincluding genetics, neuroscience and biotechnology. Nevertheless, health-care was not a top priority for public investments or national budgets. Yet, with the eruption of the pandemic, priorities had to be immediately revisited. A human-centred and inclusive approach became imperative in every corner of the planet. Incontestably, the 2020s is bringing irreversible disruptions.
Lockdown measures and social isolation deprived individuals of free movements, restricting social gatherings and citizen's mobility. The home-office dismantled solid organizational structures of daily work conviviality. Closure of schools prevented children from accessing formal in-person education, creating a childcare crisis for working parents. Crowded metropolis became empty urban centres, no shopping, no restaurants and no city life. Cultural festivities and spaces such as theatres, cinemas, and museums had their activities suspended leaving artists, cultural and creative professionals as well as street-vendors out of jobs. Parks and sportive centres became inactive and international tourism ceased.
Conversely, family life became the heart of social order. Parents that were extremely busy with their jobshad to juggle between work and the education of their children. People became less egocentric and started showing more empathy with the needed ones. Solidarity has been manifested in donations and collective assistance by civil society. Companies engaged with social responsibility. Artists, cultural and creative workers were defied to work even harder at home to find new niches in the virtual domain. The confined society had to rediscover its ethical values, principles and priorities.
Free-time and leisure at present
Paradoxically, this shift in human behaviour brought us back to a theory of economics that emerged a century ago (Ruskin, 1900) "There is no wealth but life". In this new-old context, free-time, leisure, well-being and culture are closely associated. Usually, we use our free-time to carry out activities that are not directly related to work, duties or domestic occupations. May be free-time is an illusion because only in exceptional occasions our time is completely free. Leisure, however, is a subjective concept which varies depending on the society which we belong. It is connected with our participation in cultural life, reflecting the values and characteristics of a nation. Thus, it can be considered a human right according to the UN Declaration of Human Rights (1948), and in particular the International Convention on the Economic, Social and Cultural rights (1967).
Despite some divergent definitions of leisure there is convergence around three distinctions: (i) leisure as time; (ii) leisure as activity; and (iii) leisure as a state of mind. Firstly, it is defined as the constructive use of available time. Leisure as a variety of activities includes the practice of sports or actions related to intellectual and human development like reading, painting, gardening etc. and those can be leisure for ones and work for others. Understanding leisure as a state of mind is complex since it depends on individual perceptions about concepts such as freedom, motivation, competency etc. Certain skills can be considered leisure depending on the degree of satisfaction, emotion or happiness it causes. Yet, the most important is the possibility of free will.
Time available for leisure also varies according to cultural, social and even climate considerations. The notion of time can be different in Africa, Asia, Latin America or Europe. Usually people who live in areas of hot climate enjoy outdoor activities and sports while Nordic people whose habitat is in cold weather prefer indoors socialization and hobbies like playing chess, classic music etc. Social leisure embraces communitarian happenings such as going to the beach, practicing sports in a club etc. Behavioural studies indicate the benefits of social leisure for the well-being of individuals, self-esteem and cultural identity[3].
Moments of leisure are essential in all phases of our life. During childhood and adolescence most of our time is devoted to study and sports while at adulthood our time is mostly consumed with work and family. Indeed, it is at senior age that retired people generally have extra free-time to enjoy cultural events, leisure and tourism. Globally people are living longer and a newage structure is taking shape: the young senior (65-74 years), the middle senior (75-84 years) and the older senior as from 85 years old. According to the United Nations,[4] in 2018 for the first time in history, persons aged 65 years or over outnumbered children under age five. This partially explains the vast number of people in the group of risk requiring quarantine protection throughout the pandemic period.
Well-being and spirituality in pandemic times
During the pandemic, reflections about well-being and spirituality gained space in our minds. It is undeniable that the constraints brought about by lock-down measures and social distancing, offered us more free-time but very limited leisure options. We gained additional time to be closer to loved ones and to do things we like most at home. Enjoying family life, including eating and even cooking together became a shared pleasure and a new leisure style. Individuals had to optimize the quality of their temporarily sedentary lives.
Global pandemics affect our collective mental health. Given the prevailing health and economic insecurity, the focus of our attention has been on well-being, strengthening friendships, expanding social network, practicing solidarity, improving self-esteem as well as reflecting on spirituality and religion. Suddenly the exuberant society of 2020 is afraid of the unknown virus and its long-term harmful consequences on day-to-day life. Well-being and happiness became the essence of achievable goals.
People are emotionally fragile in this moment of anxiety. Individuals are suffering losses that will persist long after the pandemic will be over. Some feel stressed or depressed while others react by searching for relief in exercising, relaxation, meditation, yoga or mindfulness training. Individuals are finding new ways to overcome solitude and boost mental resilience. Current philosophical thinking (Harari, 2018) is reminding us that homo sapiens have bodies but technology is distancing us from our bodies[5].
Inspirational talks in likeminded groups have been helpful for reconnecting people dealing with an uncertain future. Social engagement and advocacy for health causes are used for promoting social change. Thus, besides upgrading healthcare systems and putting in place special measures for accelerating economic and cultural recovery, targeted governmental support will be needed to improve mental well-being and raise the overall level of satisfaction and happiness of citizens in the post-crisis.
Culture and e-learning nowadays
In a short period of time, many went from an exciting social and cultural lifestyle to a simple life. People had to assume the role of protagonists of their actions. Due to open-air limitations, free-time activities had to be less physically-intensive (no bike, tennis, jogging etc.), and more creative-oriented such as designing, playing music, writing. Much time has also been spent watching TV series, surfing the internet, viewing live music concerts, video-gaming, attending video-conferences as well as socializing in virtual chats. Equally, there are growing concerns about the ethics of consumer technology and internet addiction "time well spent" (Tristan, 2015)[6].
A recent study[7] carried out in the UK to track digital cultural consumption during the pandemic, indicates that the median time spent daily watching TV are 4 hours, while listening to music, watching films and playing video games each day are 3 hours respectively. Understanding human behaviour, in particular youth habits can help to indicate new cultural trends and consolidate social cohesion in post-pandemic times. Moreover, policy-makers could consider engaging cultural institutions and employing artists and creatives to help facilitate a collective healing process and kick-start recovery.
It is widely recognized that the arts, culture and creative sectors were hit hard by the pandemic. Whist digital cultural and creative products for home consumption were in high demand, others tangible creative goods like arts, crafts, fashion and design products sharply contracted. Many artists and creatives had no option than to experiment on work in digital spaces, since they had to go global from home.
Despite the fact that 4.5 billion people (60% the global population) use internet[8], the availability of affordable broadband access is a pre-condition to use and benefit from the opportunities provided by digital tools. This applies to both producers and consumers of cultural and creative digital content. Currently, videos account for 80-90% of global digital data circulation, but at the same time Latin America, the Middle East and Africa together represent only around 10% of world data traffic[9]. This evidence points to digital asymmetries that are being aggravated. Creativity only is not enough to transform ideas into marketable creative goods or services if digital tools and infrastructure will not be available.
The pandemic also had a strong impact on education and learning. Re-thinking education was already a topic on the agenda of many countries in order to respond to the realities of the jobs market in the 2020s. Besides the need to adapt methodology and pedagogical practices, many believe it is necessary to bring an interdisciplinary and applied approach to curricula with focus on science, technology, engineering and mathematics (STEM)[10], preferably also integrating arts (STEAM). In any case, the education system has been forced to quickly adjust to remote learning. Globally over 1.2 billion children are out of the classroom in 186 countries[11]. In Latin America schools are closed and around 154 million children between the ages of 5 and 18 are at home instead of in class[12]. Furthermore, access to school-related inputs is distributed in an unbalanced manner; wealthier students have access to internet and home-schooling while the poorer have not. Young people are losing months of learning and this will have long-lasting effects. The loss for human capital is enormous.
On the positive side, continuous e-learning became a trend and a necessity. Innovation and digital adaption gave rise to a wide-range of on-line courses. Millions of learners are upgrading their knowledge and skills in different domains through distance learning, whether through language and music apps, video conferences or software learning. Some are free others have to be paid for, but what is absolutely transformative is that access to knowledge became more democratic. Independently of age or field of interest, learners from different parts of the world can have access to prestigious universities or practical training. E-learning, where teaching is undertaken remotely and on digital platforms already existed, but demand has sharply increased during pandemic and this might be a point of no return.
Over these critical 9 months, there are growing signs that the 2020s will face a new set of challenges and life will not be back as usual. The future will be very different when compared to the recent past. Hope and fear are likely to co-exist for a certain time. There are new values, new lifestyles, new social behaviour, new consumption standards, and new ways of working and studying. The pandemic has imposed a deep ethical and moral re-assessment on society. This turning point is leading to a deep socio-economic renovation and hopefully to a more inclusive and sustainable society.
---
[2]https://www.diplomatic-press.net/ueber-uns/geschichte.html
[3]E. Dos Santos-Duisenberg (2013) – Tempo livre, lazer e economia criativa, Revista Inteligência Empresarial (37), Universidade Federal do Rio de Janeiro, Brazilhttp://www.epapers.com.br/produtos.asp?codigo_produto=2455
[4]https://www.un.org/development/desa/publications/world-population-prospects-2019-highlights.html
[5]https://www.ynharari.com/book/21-lessons-book/
[6]https://en.wikipedia.org/wiki/Center_for_Humane_Technology
[7]https://pec.ac.uk/policy-briefings/digital-culture-consumer-panel
[8]https://internetworldstats.com/stats.htm
[9]https://unctad.org/en/pages/PublicationWebflyer.aspx?publicationid=2466
[10]https://www.livescience.com/43296-what-is-stem-education.html
[11]https://www.weforum.org/agenda/2020/04/coronavirus-education-global-covid19-online-digital-learning/
[12]https://blogs.iadb.org/ideas-matter/en/pandemic-and-inequality-how-much-human-capital-is-lost-when-schools-close/
When Fundamentalists Come to Power, Women Lose
As the United States mourns the loss of Supreme Court Justice Ruth Bader Ginsburg, we find ourselves in crisis over women's rights in the United States. Justice Ginsburg's nominated replacement, Amy Coney Barrett, would be a disaster for women's equality. Legally, Barrett opposes reproductive rights, LGBTI equality, and access to comprehensive health care; personally, she advocates that women should be subservient to their husbands. Barrett, and her ilk, are part of a global trend of religious fundamentalists seeking to dismantle modern egalitarian gender policies.
Barrett, and the majority of conservatives that she will join on the Supreme Court, will be a grave threat to the progress we' ve made on gender equality in the United States. Here, and around the world, when religious fundamentalists come to power: they roll back women's rights, degrade human rights standards, exacerbate discrimination, and stoke violence. People may mistakenly believe that women's rights is on a natural trajectory towards progress in the U.S. and other liberal democracies. Yet, evidence around the globe demonstrates that when religious fundamentalists take power, the human rights of half the population are severely denigrated.
In countries such as Iran, Pakistan, Brazil, and India when religious fundamentalists come to power, progress on women's rights unraveled. In Iran, before the 1979 revolution, women were doctors, lawyers, university, and political leaders. When religious fundamentalists took power was one of the first issues to attack and repeal was progress for women. Similarly, in Afghanistan, when the mullah's took power, rollbacks to women's rights were first. [1] Looking at these two countries today, it is easy to forget the progress that was dismantled. My Afghan friend at the University of Washington recently showed me a picture of her mother and father sitting in a park holding hands in the 1970s in Kabul. The picture could have been taken in London; both of them are wearing summer clothes and holding hands. Less than a decade later, many of their individual liberties, from clothing- choices to public displays of affection, would be banned. In India and Brazil, Prime Minister Modi and President Bolsonaro are part of a growing global trend of national leaders who openly belittle women with little recourse. Worldwide, progress is precarious for women's rights.
Western societies are not immune from these threats. In Poland and Hungary, leaders have recently closed gender studies departments of national universities; banning classes and research on gender studies.[2] Polish leaders are actively repealing women's reproductive rights,[3] and established new "LGBT-free zones."[4] Emboldened by religious doctrine, right-wing leaders re-assert male dominance in national policies.[5] As in the U.S., the current president even jokes about sexual assault towards women.
Women's rights should not be narrowed to the limited scope of abortion. Maternity leave, political representation, universal childcare, equal pay are all critically important policies for women's equality. And yet, choice, and reproductive rights can be a barometer for how women are treated in a country. When abortion is illegal, it is the single largest cause of death in countries for women of child bearing age. Leaders have asserted anti-abortion campaigns in Chile and Argentina as a "cultural value", disregarding the danger for vulnerable women and human cost of not having access to reproductive health care. When abortion is illegal, women die. This may be the reality of American women in the near future, when fundamentalists such as Barrett rise to power.
Women were not 'given' the right to vote; they fought for it. Historically, women are not given anything, rather they worked for decades in advocacy, protest, and building public support for progress on an issue, such as equal pay in the work place. [6] As RBG once said, "I ask no favor for my sex. All I ask of our brethren is that they take their feet off our necks." Around the world, women have fought hard for their rights. These rights are often the first targeted when conservatives come to power. American women have lost a lot of ground over the last four years during the Trump Administration. Barrett, and other fundamentalist leaders, could derail decades of progress for women in the United States. I hope readers actively think about how they will vote, and support the local, national, and global battle for women's equality.
The views in this article are the authors alone and do not reflect the views of any institution.
---
[1]Ahmed-Ghosh, Huma. "A history of women in Afghanistan: lessons learnt for the future or yesterdays and tomorrow: women in Afghanistan." Journal of international Women's Studies 4, no. 3 (2003): 1-14.
[2] Helms, Elissa, and Andrea Krizsan. "Hungarian government's attack on Central European University and its implications for gender studies in Central and Eastern Europe." FeminaPolitica–ZeitschriftfürfeministischePolitikwissenschaft 26, no. 2 (2017).
[3]Król, Agnieszka, and Paula Pustułka. "Women on strike: mobilizing against reproductive injustice in Poland." International Feminist Journal of Politics 20, no. 3 (2018): 366-384.
[4]Korolczuk, Elżbieta. "The fight against 'gender'and 'LGBT ideology': new developments in Poland." European journal of politics and gender 3, no. 1 (2020): 165-167.
[5]Graff, Agnieszka, RatnaKapur, and Suzanna Danuta Walters. "Introduction: gender and the rise of the global right." Signs: Journal of Women in Culture and Society 44, no. 3 (2019): 541-560.
[6]Wade, Michelle, and Susan Fiorentino. "Gender Pay Inequality: An Examination of the Lilly Ledbetter Fair Pay Act Six Years Later." Advancing Women in Leadership Journal 37 (2017): 29-36.
Coronavirus and the Female leaders of the World
The entire world is handling the novel coronavirus pandemic. One thing which has emerged in these months is that the countries led by female leaders are handling the pandemic, lockdown and exit strategy of the lockdown better than their male counterparts.
The global Covid 19 pandemic has brought the existing world communities to their knees. According to Johns Hopkins University's Covid-19 tracker, as of October 14, a total of 38,642,377 Covid 19 cases have emerged across the world. The coronavirus pandemic has affected 1,094,399 lives in the world. Countries across the world imposed lockdown measures to reduce the spread of viruses. Countries are not just dealing with the pandemic but also with the additional crisis brought forward due to the pandemic and unplanned response to it. which include slower economic growth, unemployment, digital divide, increasing cases of domestic violence, etc.
Let us look at how some of the female led countries responded to Covid-19-
Angela Merkel – Germany
Germany has witnessed a far lower death rate compared to its neighbours, Italy, France and Spain. A scientist herself, Angela Merkel, considered a variety of different information sources in developing Germany's coronavirus policy such as South Korea's successful testing programs, epidemiological models, etc. Germany's response to coronavirus began as early as March in which ICU beds were started to be freed up so that the hospitals do not get overburdened like Italy or Spain. As the country's leader, Angela Merkel herself provided the weekly updates to Germany's citizens.
Tsai Ing Wen – Taiwan
Under the leadership of Taiwanese President Tsai Ing-wen, Taiwan has recorded 7 deaths due to coronavirus. Taiwan was also hit hard by the previous SARS outbreak, and had used the lessons from that experience to tackle the novel coronavirus. As response to the pandemic, Taiwan implemented quarantine of foreign travellers from Wuhan since December 2019 itself. With increased testing facilities and harnessing technology to connect travellers to community care support management systems, Taiwan has emerged as the global example for other countries.
Mette Frederiksen – Denmark
Denmark's approach to dealing with the coronavirus pandemic could be best summarized by saying "Act fast and act with force". With the first case of Covid 19 on February 27, lockdown measures were taken in March with its borders closing on March 14. Under Mette Frederiksen's leadership, preventive measures were taken much earlier compared to the UK.
When the coronavirus cases were increasing worldwide in April, Denmark started its systematic plan to bring the country out of lockdown, becoming one of the first European states to announce the gradual and controlled easing of restrictions. As of October 13, Denmark registered its lowest number of new Covid-19 infections for over a month
Jacinda Ardern – New Zealand
New Zealand was one of the country's to announce lockdown and take this new disease seriously. When the first man outside of China died due to Covid 19 in February, New Zealand started banning entry of people returning from China. Thereafter, the country closed its foreign travel when it had only about 100 cases. On the other hand,
Fast forward, on June 9, it was announced that New Zealand is free of covid 19 and they marked August 9th as the 100th day of virus elimination. With the second wave of coronavirus hitting New Zealand, the country has increased their testing capacity to combat it through effective public communication.
Other countries which have received praise on their handling of coronavirus include Iceland, Finland, Bangladesh, under the leadership of Katrín Jakobsdóttir, Sanna Marin, Sheikh Hasina. Iceland adopted the strategy of aggressive testing and coordinating between various government agencies to enforce quarantine rules and contact tracing. Finland had one of the lowest infection rates in Europe. Finland adopted the approach of not shutting down everything during lockdown and used the lockdown period to amp up its preparedness. Compared to other countries, even though Bangladesh had a higher population density, it fared better than the Philippines and Pakistan in terms of deaths.
Female leaders are handling the coronavirus pandemic better than male leaders
According to the Centre for Economic Policy Research and the World Economic Forum's study, countries led by female leaders are handling the coronavirus far better than their male counterparts. The research paper reasoned that this may be due to "the proactive and coordinated policy responses" adopted by female leaders.
Empathy and decisiveness are the two key traits that have allowed female leaders to succeed through the coronavirus crisis. Empathy allows these leaders to quickly grasp the severity of the situation, while timely decision-making means action is taken quickly. Rosabeth Moss Kanter, professor of business at Harvard Business School remarks, "Women don't have a monopoly on these skills, but they might be less likely to let their egos get in the way, or play politics with the crisis."
More females required in workforce
According to the World Bank, women's participation in the workforce has dropped since 1995. U.N. Deputy Secretary-General Amina Mohammed noted that more than a third of female 15-to-24-year-olds aren't in school, jobs or training, more than twice the proportion of their male counterparts.
While these female leaders are inspiring women around the world, there is a long way ahead to reduce the gender gap. Out of 193 countries of the world, 21 countries have a female head of state. The pandemic has not only been a health crisis but also exposed the already existing socio-economic disparities. The United Nations had warned that the pandemic is exacerbating gender inequities.
The leadership qualities and values shown by the female leaders have the potential to change the perception of leadership itself. This could shape the leadership in future especially with the new challenges coming ahead due to climate change.