Crisis Briefing: No easy answers for ending the crisis in Nigeria
Bloody attacks, seizing towns, declaring caliphates, kidnapping children and women, bombing churches and mosques, abuses against civilians, assassinating politicians and leaders are just some of the problems Nigeria is facing. War against terror in estimated 173 million population state is far from finished.
The security situation is worsening in the North from the Boko Haram insurgency. Boko Haram group is in Nigeria active for many years now, and based on United Nations High Commissioner for Refugees (UNHCR) estimation responsible for 20.000 people killed so far, and recording to Human Rights Watch only this year at least 1.000 civilians. The number of internal displaced persons (IDPs) is also increasing. As of February 2015 Internal Displacement Monitoring Centre (IDMC) reported that 1.235,300 people were forced to flee their homes.
The Multinational Joint Task Force (MJTF) with newly task to fight the branch of Al Qaida was established in 1998 for maintenance of security in the border area and was expanded to counterterrorism operations. Military tasks are protecting civilians from further attacks, stopping abductions and rescuing those held captive. African Union, which recently gave MJTF a green light, asked the United Nations Security Council on January 29 to adopt the resolution authorizing the military operations, achieving coordination, conducting border patrols, finding abducted persons, stopping the flow of arms, reintegrating insurgents into society and bring those responsible for crimes to justice. Human Rights Watch suggests that situation in northeastern Nigeria can be resolved with the help of newly elected government, which needs to provide medical treatment, counselling and the ability to educate former captives. Boko Haram insurgency is also spilling across Nigeria's border into Cameroon, Chad and Niger which together with Nigeria and Benin are part of MJTS. In a way MJTS is only regional attempt to contain the threat. Nigeria is reluctant for regional intervention on its territory, so neighboring countries within MNJTF framework will work on securing the borders and preventing Boko Haram insurgency from further spilling, while Nigeria itself will be military and otherwise active on its national territory. Regional force will be responsible for 10 to 15% of the entire area where Boko Haram operates, so Nigeria will need to do most of the job. The reasons can also be seen in history of border disputes with the neighbors and traditional status of Nigeria as an important regional actor in securing peace and stability in West Africa.
Doomsday predictions based on previous elections for the aftermath of presidential elections in April luckily did not happen. In pre-election period based on Fund for Peace reporting saw 264 instances of insecurity and 2.215 fatalities. By comparison of pre-election period in 2011 the numbers of fatalities have in this year increased dramatically and immediate post-election violence in 2011 resulted in an additional 800 people killed. Results of presidential elections were peaceful accepted mainly because Goodluck Jonathan concede defeat and congratulated Muhammadu Buhari on his win. Africa's biggest oil producer did not face a fresh wave of violence, even though for the first time in history an opposition candidate won elections. On 11th April country voted again, this time in gubernatorial elections. State governors are one of the most important politicians, since they are managing big budgets, have influence over federal appointments and the choice of who runs for president. Political system in Nigeria is also confronted with high corruption level. From 175 countries measured by Transparency International Nigeria was ranked 136, from which we can see that corruption is widespread.
The country faces divisions along ethnic and religious lines, communal violence and impunity for crimes by Nigerian security forces. The latest is the most worrying since the army in the country had an important role in Nigeria's turbulent history. Amnesty International, Human Rights Watch, The Global Centre for Responsibility to Protect, Human Rights Agenda Network and other international and national organizations have reported on abuses in Nigerian army. Nigerian security forces have in response to Boko Haram attacks used excessive force. A lot of people were detained in inhumane conditions. Physical abuse, burned civilian homes, violations of human right and humanitarian law, no credible investigations of past crimes, no accountability for crimes, executions, arbitrarily arresting, beating on people, stealing money while searching homes, torture and detainment in inhuman conditions are just some mentions problems that need to be addressed that Nigerian population won't be forever caught between the army and Islamic violence.
Inter-communal violence, political unrest, and corruption demonstrate that Boko Haram attacks are not the only issue facing the country. A lot of inter-communal unrest has been seen through the years. The causes were, among others, also ethnic or religious identity and resulted in a great number of IDPs, deaths and violence. In Africa's largest economy, people in the north of the country are predominantly Muslim religion and Christian in the south. 10% of the population following indigenous sects and close to 350 ethnic groups speak 250 languages. Another problem beside diversity in religion and ethnicity facing Nigeria is poverty. According to UN statistics about 70% of Nigerians live below the poverty line and survive on less than a dollar a day. The division along economic lines is seen, since poverty is more widespread in the north and less in the south and in the Niger delta. The divisions and inequalities, corruption, vulnerable people, the state's inability to protect, with battles against insurgent groups have contributed to the current security crisis in the country. Potential problems can be seen in the country's economy and its reliance on oil. 70% of the country's government revenues are derived from the oil and gas business. That makes the country vulnerable in a case of oil price drops.
The crisis in Nigeria has rapidly become a complex global, regional and national issue. A lot of concerns and actions have come through different international actors and organizations about the situation in the country. On international level International Criminal Court (ICC) indicted Boko Haram and reason to believe that crimes against humanity have been committed. The Court is still in its preliminary stages but has gained the cooperation of Nigerian government. Furthermore, what is also important is that the Court also announced thatany crimes committed by Nigerian army will fall under its derestriction. United Nations (UN) have also condemned the violence seen in Nigeria. The UN and Security Council have expressed deep concerns of Boko Haram activities that jeopardize regional and national peace and security.
There are no easy answers for ending the crisis in Nigeria. Some things that need to change are Nigeria's cooperation with even greater extend with regional actors and acceptances of assistance from its neighbors. Security must be established and insurgency from Boko Haram and other groups must be stopped. In the short term military conflicts must stop and negotiations with representatives of different militant groups must start. Different aspect of crisis must be addressed in order to protect the population. Furthermore, crimes and atrocities must be punished and answered regardless of the side that committed them. Beside successful prosecutions corruption must be reduced. There has been seen some improvements at the federal level with the establishment of the Economic and Financial Crimes Commission and with it impunity has begun to change. A lot still needs to be done at local government level, which has become the most corrupt in the federal system. The next thing is to improve use of oil revenues that will improve development indicators and last but not least a lot of political will and competent leaders.
Sahel security crisis 'poses a global threat'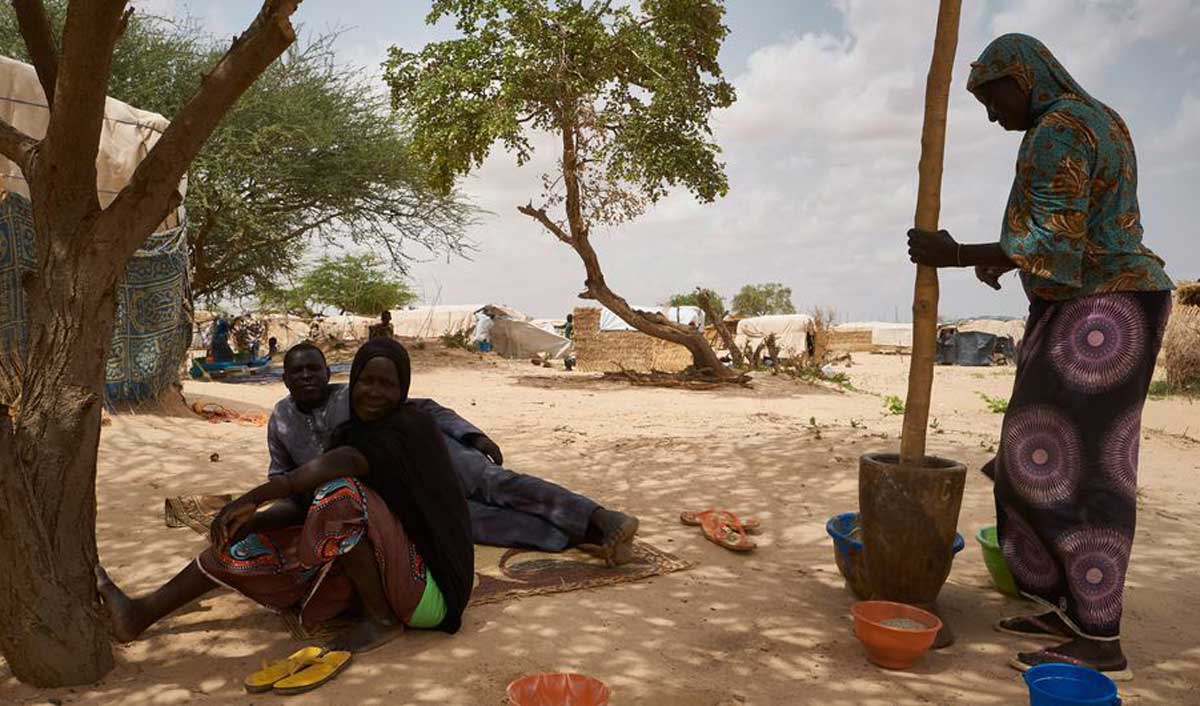 Rising insecurity, including the proliferation of terrorist and other non-State armed groups, coupled with political instability, is creating a crisis in the Sahel that poses a "global threat", the UN chief warned Thursday's high level meeting on the vast African region, which took place behind closed doors at UN Headquarters in New York.
"If nothing is done, the effects of terrorism, violent extremism and organized crime will be felt far beyond the region and the African continent", said Secretary-General António Guterres, in his remarks issued by his Spokesperson's Office.
"A coordinated international breakthrough is urgently needed. We must rethink our collective approach and show creativity, going beyond existing efforts."
The insecurity is making a "catastrophic humanitarian situation even worse", he said, leaving some beleaguered national governments, without any access to their own citizens.
'Deadly grip' tightening
Meanwhile, "non-State armed groups are tightening their deadly grip over the region and are even seeking to extend their presence into the countries of the Gulf of Guinea."
The indiscriminate use of violence by terrorist and other groups means that thousands of innocent civilians are left to suffer, while millions of others are forced from their homes, Mr. Guterres told the meeting of national leaders, during the High Level Week summit.
"Women and children in particular are bearing the brunt of insecurity, violence and growing inequality", he said, with human rights violations, sometimes committed by security forces mandated to protect civilians, "of great concern".
Climate factor
And the crises are being compounded by climate change, said the UN chief, with soil erosion and the drying-up of water sources, "thereby contributing to acute food insecurity and exacerbating tensions between farmers and herders."
"Against a global backdrop of turmoil on energy, food and financial markets, the region is threatened by a systemic debt crisis that is likely to have repercussions throughout the continent."
The conventional international finance remedies are not helping, the UN chief said bluntly, with more and more countries forced to channel precious reserves into servicing debt payments, leaving them unable to pursue an inclusive recovery, or boost resilience.
"It is absolutely necessary to change the rules of the game of the financial reports of the world. These rules of the game are today completely against the interests of developing countries, and in particular the interests of African countries", said Mr. Guterres, "with debt problems, with liquidity problems, with inflation problems, with instability, necessarily posed by this profound injustice in international financial and economic relations."
Democracy, constitutional order
The UN chief called for a "renewal of our collective efforts to promote democratic governance and restore constitutional order" across the whole Sahel, which stretches from Senegal in the west to northern Eritrea and Ethiopia in the east, a belt beneath the Sahara of up to 1,000 kilometres.
The rule of law and full respect for human rights are indispensable for ensuring security and sustainable development, Mr. Guterres said.
Addressing national leaders and senior politicians from the region, he said the UN "stands ready to work alongside you, with urgency and solidarity, for a peaceful, stable and prosperous Sahel."
South Sudan: Extended roadmap for lasting peace deal, a 'way point, not an end point'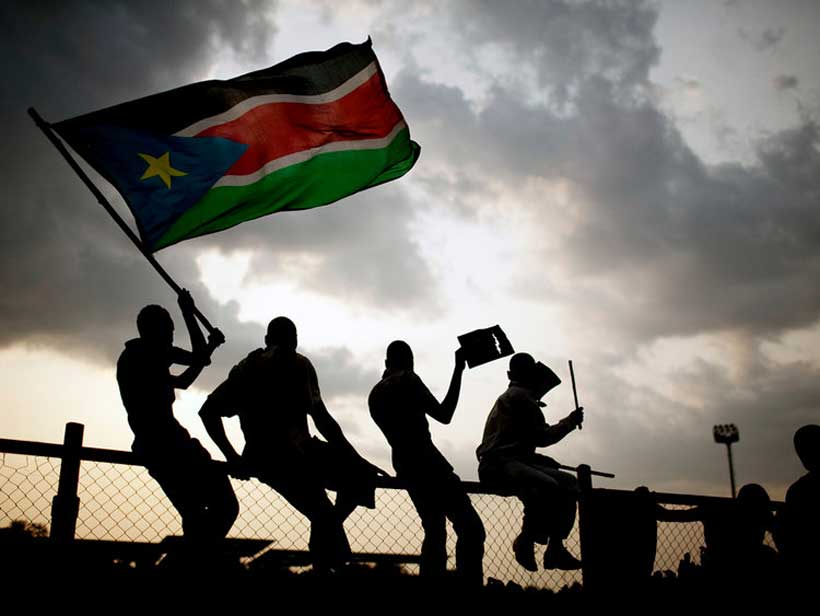 Since 2018, the Revitalized Agreement between the key players in South Sudan's long-running civil war has provided a framework for peace, the Head of the UN mission there, UNMISS, told the Security Council on Friday – "despite continued outbreaks of intercommunal violence".
UN Special Representative Nicholas Haysom said that although key provisions of the Agreement are set to end by February, the parties agreed in August on a Roadmap that extends the current transitional period by 24 months.
While a welcome development, he reminded that "there is no alternative to the implementation of the peace agreement".
"Let me underscore that the roadmap is a way point, not an end point", he said.
Inclusive political process
The UNMISS chief flagged the importance of an inclusive political process and the opening of civic spaces as "essential conditions" for a robust and competitive electoral process.
He then outlined some steps underway – from President Salva Kiir and first Vice-President Riek Machar's agreement to resolve the parliamentary impasse, to the graduation of the first class of joint armed forces recruits – for which budgetary resources, integration and deployment, are vital to allow a broader security sector transformation.
"Failure to address these critical issues…have the potential to reverse the gains made," Mr. Haysom warned.
Violence continues
He went on to describe violence on the regional level, marked by cycles of cattle raiding, abduction, and revenge killings along with fighting in Upper Nile state that has displaced thousands of people.
The Special Representative reported that while conflict-related violence is also increasing, UNMISS continues to support prevention through policy frameworks and other areas.
"The Mission is strengthening its support to the justice chain in each state…to address crimes that risk destabilizing the peace, including those involving gender-based violence," he told the ambassadors.
'Double pivot'
Mr. Haysom said that UNMISS has managed to accomplish a "double pivot" in its focus and operations, by channeling resources towards the political process; proactive deployment to violent hotspots; and expanding its protection presence for civilians.
He assured that South Sudan's natural resources have "tremendous potential" for either conflict, or cooperation.
"It is always political that can make the difference".
Turning to the humanitarian situation, he acknowledged that food security continues to deteriorate, leaving some 8.3 million people in need and outstripping available funding.
Noting that the Humanitarian Response Plan is only 44.6 per cent funded, he urged donors to fulfil their pledges.
'Litmus test'
He asserted that the next few months would be "a litmus test" for the parties to demonstrate their commitment to the Roadmap, warning against "delays and setbacks".
In closing, the Special Representative reaffirmed the importance of the international community's support.
"Our collective task now is to support the parties in fulfilling their obligations to the people of South Sudan as per the timing of the Roadmap," he concluded.
Indispensable timelines
Meanwhile, Lilian Riziq, President, South Sudan Women's Empowerment Network discussed a broad-based and inclusive process for all key participants, underscoring the need for a new transitional governance process.
She underscored that election timelines are indispensable, noting that four years on, levels of revitalized agreement implementation have not brought security or ended humanitarian misery.
She also highlighted ways that precious oil revenues in South Sudan, have been heavily misused.
Russia-Ukraine Crisis: its Impact and Implications for Southern Africa
This article attempts to contribute to the discussions on the evolutionary political confrontations and contradictions between Russia and Ukraine, its impact on and implications for Africa. Historically, both Russia and Ukraine attained their independence after the collapse of the Soviet era in 1991. It has embarked on territorial expansionism, annexing neighbouring former Soviet republics. Its annexation ambitions started with Georgia, then Crimea and now Ukraine. That, however, Russia considered itself as a superpower and hopes to lead the emerging new world order.
After these several months, the Russia's "special military operation" approved by the Federation Council and the State Duma (legislative chambers) and that began Feb. 24, has tremendous impact on Africa. As already known, it has pushed the United States, European Union and a few Asia-Pacific states to impose draconian sanctions on Russia. This article helps to understand the impact, some of the implications and future directions by looking specifically at the Southern African region.
The Southern African Development Community (SADC) is a regional political-economic organization made up of 16 member states, with its population approx. 395 million. That compared, Russia is the largest by territory and has approx. 145 million population.
The SADC collectively aims at, among others, promoting sustainable social-economic development that will ensure poverty alleviation and enhancing ultimately the living standards of the people in Southern Africa. Despite differences in approach to politics in individual states, the group cooperates on issues of security in the region.
The Russian Federation maintains friendly bilateral relations practically with all these southern African states: Angola, Botswana, Comoros, Democratic Republic of Congo, Eswatini, Lesotho, Madagascar, Malawi, Mauritius, Mozambique, Namibia, Seychelles, South Africa, United Republic of Tanzania, Zambia and Zimbabwe.
The diplomatic rhetoric is that it has uniquely supported struggle for political liberation particularly in Angola, Mozambique, Namibia, South Africa and Zimbabwe. And further to that, Russia claims to have a common understanding, solidarity and trusty position with African friends on important issues at international platforms including at the United Nations.
African representatives and their votes were considered very interesting. Some 17 African countries abstained from the vote at the UN General Assembly to deplore the Russian invasion of Ukraine while some other 28 countries in the continent voted in favour. Among those in the SADC bloc abstaining from vote include South Africa, Mozambique, Mauritius, Namibia, Angola, Zimbabwe, Madagascar, Tanzania and Democratic Republic of Congo.
The Russia-SADC Economic Scenerio
The Southern African countries are struggling to overcome multiple challenges that have originated due to the endless Russia-Ukraine crisis. But a careful study and analysis show that prior to the Feb. 24 crisis which unfolded in Ukraine, Russia indicated strong preparedness and high interests to broaden cooperation in economic sectors in Africa.
In efforts to reposition itself to become a major partner, the following priorities as an economic strategy in the region were jointly put forward during Russia-SADC meeting held back in September 2019:
– Prospecting, mining, oil, construction, mining, purchase of gas, oil, uranium, and bauxite assets (Angola, Namibia and South Africa);
– Construction of power facilities: hydroelectric power plants on the River Congo (Angola, Namibia, and Zambia,) and nuclear power plants (South Africa);
– Creation of a floating nuclear power plant, and South African participation in the international project to build a nuclear enrichment centre in Russia;
– Railway construction (Angola);
– Creation of Russian trade houses for the promotion and maintenance of Russian engineering products (South Africa); and
– Participation of Russian companies in the privatisation of industrial assets, including those created with technical assistance from the former Soviet Union (Angola).
Of course, there are disparities in the level of development and cooperation between Russia and individual states in Southern Africa. At least during the past few years, Russia has notably strengthened relations with most them. For example, it has leveraged unto exploring lucrative platinum project at Darwendale (Zimbabwe).
Foreign Minister Sergey Lavrov launched this $3 billion project back in 2014, after years of negotiations, with the hope of raising its economic profile in Zimbabwe. Few other anticipated projects have sprung up in Angola, DRC, Mozambique, Zambia, Zimbabwe and South Africa.
While Covid-19 impacted on development progress, there are currently signs of the disarray caused by restrictive foreign exchange policies and continuing inability to determine funding sources for Africa. Russia has been engulfed with crisis and worse under serious sanctions, bilateral agreements might take years to realize fully in most Southern African countries.
Our research shows that ten SADC member-states have diplomatic offices in the Russian Federation: Angola, Democratic Republic of Congo, Madagascar, Mauritius, Mozambique, Namibia, South Africa, Tanzania, Zambia, and Zimbabwe.
Impact of Russia-Ukraine Crisis
According to the United Nations Food and Agriculture Organization, many African countries rely on Russia and Ukraine for wheat imports. Russia is a major supplier of fertilizers to 15 African countries. Reuters news agency reported that Africa is suffering from disruptions in food supply and soaring prices of basic goods and risks "disastrous consequences" if the situation endures. This position was supported by African Union Chairman Macky Sall during a conversation with philanthropist Mo Ibrahim at the Ibrahim Governance Forum, far ahead before he travelled to Sochi, Russia. That Sochi trip discussed measures which could alleviate the escalating problems related to the food and agricultural inputs, and further reviewed strategic solutions within the context of Russia-African relations.
Despite the assurance of reversing the situation offered at Putin-Sall-Faki meeting, the Russia-Ukraine never-ending crisis still flushing up commodity prices world-wide. Africa's economy is currently worsening, a direct primary result of rising energy cost. With this economic instability, it further generated social discontent and tension among vulnerable impoverished groups across the population. Some have asked for wage indexations as well as increment in pensions and unemployment payments.
Local South African media have reported, during the previous months, about workers protesting against inflationary prices in Angola, Democratic Republic of Congo, Mozambique, South Africa and Zimbabwe. There has been sharp currency fluctuations throughout the southern African region. Southern Africa depends on some imported goods, such as agricultural produce and fertilizers, from Russia and Ukraine. In terms of negotiations, much has to be done in order to reach comprehensive agreements to free movement of these to the Africa's market.
Experts suggested in seperate interviews that it was necessary to implement the memorandum between Russia and the UN on exports of Russian agricultural products and fertilizers. Argubaly, there are indications that Washington and Brussels anti-Russian sanctions do not apply to foodstuffs and fertilizers. While some explain further that there are still obstacles to banking settlements, insurance and carriage of cargoes at shipping terminals due ot Western sanctions.
From our analytical position, first as African countries face continued uncertainty, the International Monetary Fund (IMF) and the World Bank (WB) interventions be necessarily seen only as short-term solutions. And second, in an article published by the French Press Agency (AFP), it says negotiations between the AU leadership and the Russian president illustrate the importance of enhancing the bilateral relations. While African leaders are attempting to build international solidarity and alliances aims at achieving genuine peace and global security, and for emerging new order, it also important to initiate a new reform drive to transform agricuture and industry throughout Africa. African financial institutions, such as the African Development Bank (AfDB), urgently have to prioritize investing more food production in the continent.
Highly commendaly the initiative, the Feed Africa strategy for Agricultural Transformation in Africa (2016 to 2025), to move the continent to the top of export-orientated global value chains where it has comparative advantage. This aims at making Africa a net-exporter rather than importer of basic agricultural products and contributing to eliminating extreme poverty in Africa and ending hunger and malnutrition in Africa by 2025.
Our research shows the bank's efforts has brought home $1.5 billion for the African Emergency Food Production Facility. It has been advocating for expanding social protection programmes, strengthening economic resilience and responsiveness to shocks of Russia-Ukraine crisis. The African Development Bank Group is Africa's premier development finance institution.
Emerging Economic Prospects
Despite the negative impacts and consequences, the Russia-Ukraine crisis has simultaneously open doors (opportunities) for Africa. Europe has seen potential supplies of energy especially gas from the region. As Mozambique is gradually emerging as an exploration hub, its is attracting investors from Europe. Meanwhile, leading energy companies such as TotalEnergies, ExxonMobil, Bristish Petroluem (BP), Shell and Eni are already working in the region, seeking alternative supplies in light of the Russia-Ukraine conflict.
Mozambique's President Filipe Nyusi and stanch member of the Southern African Development Community (SADC), has spearheaded multiple initiatives and partnerships with international partners to boost security and ensure project resumption. As a result, the European Union recently announced a plan to increase financial support for Mozambique while energy majors TotalEnergies, ExxonMobil and Eni are focused on getting projects back on track.
Mozambique is increasingly stepping up efforts in the production of liquefied natural gas and consequently become one of the suitable reliable suppliers to Europe. While it might not replace Russia which cuts its export of gas as a reciprocal action against European Union members, Mozambique seeks ultimately to earn some revenue from its natural resources. Late July, the outgoing European Union (EU) Ambassador to Mozambique, Sánchez-Benedito Gaspar, argued that natural gas from Cabo Delgado was among the alternatives in Europess plan to diversify energy sources in the face of constraints caused by Russia's military operation in Ukraine.
"Mozambique's gas, with the presence of large European multinational companies, now has an even more important and strategic value," Sánchez-Benedito Gaspar said in an interview with Lusa, Mozambican News Agency, in Maputo. According to the diplomat, Europe came to the conclusion that "it cannot trust its old partner (Russia, among the world's biggest gas exporters), which is authoritarian and uses gas as an instrument of war," and is making efforts to secure alternative sources.
With an approximate population of 30 million, Mozambique is endowed with natural resources. With the untapped huge resources, if it is strategically well-managed and exploited in the southern states – Angola, Mozambique, Namibia, Tanzania and South Africa, it will possibly be making energy poverty history in southern region and possibly entire Africa.
The Puzzling Politics
On the political perspectives, a majority of African leaders have in principle endorsed multilateralism, and also reminded respect for territorial sovereignty, independence and human rights. Reference has been made to non-interference into nations internal affairs that brought to the fore the general priniciples on which the Non-Alignment Movement organization was created.
South African President Ramaphosa called for promoting international peace and security by advocating inclusive dialogue and the peaceful settlement of disputes. "We must safeguard the principle of multilateralism. We need a United Nations that is fit-for-purpose and clear in its benefits to all humanity, especially in times of insecurity and crises," the President said late June.
Nearly all the experts contacted for this article have the same arguable points, especially safeguarding and walling (fencing) to be used by key powers as "political playing grounds" the Southern African region. Despite the contradictions, the experts acknowledged the fact that western hegemony and "rule-based order" be halted, and make way for the new emerging world order.
Russia's Foreign Minister Sergey Lavrov, however, informed about broadening African issues in the "new version of Russia's Foreign Policy Concept against the background of the waning of the Western direction" and this will objectively increase the share of the African direction in the work of the Foreign Ministry. It was last updated 2013.
The development of a comprehensive partnership with African countries remains among top priorities of Russia's foreign policy, Moscow is open to its further build-up, Lavrov said in an Op-Ed article for the African media, and originally published on the ministry's website late July.
The Future Roadmap
We have seen the extent African leaders express political sympathy for Russia. For Russia to regain part of its Soviet-era influence, it has to address its own policy approach, this time shifting towards new paradigms – implementing some of those bilateral agreements; secondly to promote development-oriented policies and its strategic efforts have to be more practical, more consistent, more effective and result-oriented with African countries.
In the context of building post-Soviet relations, Russia has to attempt creating a new model of template for itself, and for what it often refers to as "non-Western friends" in this crucial geopolitical changes occuring now in order to bring them into its armpit from Asia, Africa and Latin America. For African leaders, under the auspices of the African Union, have to design a broad roadmap. Significantly it is necessary to adopt "a collective voice and approach" for the continent.
On other hand, a major rethink is urgently required in the current evolutionary processes of the new world order. The first drastic step is for Africans to identify their weaknesses, understand the fact that it is endowed with huge natural resources and therefore work together in complete harmony by pulling their own large-scale resources to fund the development agenda.
From our analytical perspectives, it is now time for Africa and its youth to stand up and defend its history and riches. And the significant challenge is the need for adoption of a unified strategy to avoid being used as a pawn in global power games. This should be the continental task for the SADC and the African Union.
Specifically, South African Development Community leaders have to follow the same line of procedures for the region. In the process of seeking additional support and whatever contributions from foreign partners and foreign investors, either government or private, these have to fall within the roadmap as re-emphasized during the 42nd summit of the South African Development Community.