The Domino Effect at the South of the Border — A Geopolitical Scenario
Background
It is December 2017. In six months, Mexican President Enrique Peña Nieto is about to leave office. After the Marihuana regularization revolution, started successfully by President Jose Mujica of Uruguay in 2013 and, out of public pressure in Montevideo, later implemented by Uruguayan President Tabaré Vazquez at the end of 2015.
The marihuana legalization revolution was followed by Argentina, Paraguay, Chile, Brazil, Peru, Bolivia, Panama, Costa Rica, and Nicaragua throughout 2016 and 2017. The aforementioned countries gained an unexpected high amount of fiscal revenue out medical and non-medical marihuana. Colombia, Guatemala, Honduras, El Salvador, and Mexico, who were pressured by the American government, because of border proximity, decided not to implement the regularization of Marihuana.
Nicolas Maduro's regime collapsed in early 2016, giving birth to what political analysts called 'the new year's eve coup of state', which was influenced by the 2015 economic meltdown, and taken over by the American-accused drug lord, Lieutenant. (Ret.) Diosdado Cabello. But out of fear of been invaded, as was the case of Noriega's Panama, Diosdado Cabello became an American ally. President Cabello imprisoned his ex-Chavistas comrades, exiled Maduro and Cilia Flores to Habana, and brought Caracas into Washington's sphere of influence.
Nevertheless, in Mexico, after Calderon's six-year term, the death toll was 120,000, while during the Peña Nieto six-year term administration, the death toll doubled to 240,000. The crime rates skyrocketed stemming from drug-related crimes alongside political kidnappings, making the Iguala case the first one of its kind; for it was followed by an unprecedented wave of massive kidnappings and killings of left-wing oriented political student movement in southern Mexico. These events gave birth to southern Mexico's guerrilla, a.k.a. PLNM (Partido por la Liberacion Nacional de Mexico—Party for the National Liberation of Mexico), which was based in the mountainous regions of Guerrero, Chiapas, Oaxaca and Michoacán states. Their policy was bold: the PLNM was anti-Mexican private sector elite and anti-American.
After an imprisoned Julian Assange leaked governmental official documents, protests across Mexico erupted. The United States Government was secretly giving heavy weapons to both the cartels and the newly left-wing guerrilla forces, as part of a DEA-CIA coordinated cover task operation. The American intelligence wanted to uncover a human contraband structure of potential ISIS militants, hiding in Michoacán, Oaxaca, Chiapas and Guerrero, and who potentially be smuggled onto American soil by the PLNM armed forces, using the selling of heavy weaponry as a covert operation. The DEA-CIA led operation was a catastrophe. It was leaked. And now the increasingly frustrated Mexican population turned their anger not only against the Mexican government, for its complacency with the American government, but against all of the American consulates and tourists in Mexico, including the American embassy. Washington had never seen such massive and violent protests in Mexico against American interests. As an effect, in March 2018, everything was pointing toward the fact that the Mexican voters would choose an anti-American, PLNM candidate.
Guatemala, El Salvador and Honduras continue to have the highest combined criminal rates per capita in the world. Because of high political corruption and lack of political commitment, Washington, has not implemented its 2015 North Triangle $ 1 billion plan at the frustration of Central American leaders; a dysfunctional Republican-controlled congress continues to have the plan blocked, until Guatemala city, San Salvador and Tegucigalpa, implement tougher strategies against illegal immigration, corruption and organized crime. Central American Presidents were increasingly resentful of Washington policies.
Colombia, despite a tumultuous year-long negotiation, at the end of 2015, President Juan Manuel Santos successfully signed the long-sought peace plan with the FARC and ELN left-wing guerrilla forces; however, a new cartel, funded by unhappy FARC and ELN guerilla commanders, alongside criminal gangs, such as the Rastrojos gang and unemployed ex-guerrilla fighters, gave birth to what would be Colombia's newest cartel: The Magdalena Valley Cartel, which operates out of the Colombian Cordillera Occidental, ramping up the Magdalena river valley as their main corridor of narcotics and guns, while controlling the ports from Buenaventura to Barranquilla and everything standing west of the Cordillera Occidental. Because of its guerrilla command structure and training, the Magdalena Valley Cartel is powerful enough to combine both guerrilla and cartel textbook style of attacks on the Colombian armed forces.
Colombia, is regaining worldwide attention as it once had during Pablo Escobar and the Rodriguez Orejuela reign of fear. The European Union imposed entry visas in conjunction with many Latin American countries. Additionally, Colombian intelligence suspects there is a drug and weapons contraband structure between the Magdalena Valley Cartel and Mexico's PLMN guerrilla forces. However, what has President Juan Manuel Santos worried, is that the Central American Northern Triangle governments, through their proxies—MS 13, MS18 and the Zacapa cartel—have facilitated both the Magdalena Valley Cartel and the PLNM their criminal business structure. In spite of this, President Santos, was tired to fight another war against another cartel.
To Washington's surprise, President Santos, during June 2018, a month before the Mexican presidential elections scheduled on Sunday, July 1st, the Colombian President decided to travel to Mexico to meet the PLNM candidate Rodrigo Juarez Viloria. Surprisingly, Juarez Viloria had lessened his anti-private sector rhetoric, influenced by his Chinese advisors. President Santos learned how Juarez Viloria wanted a politically controlled Mexico, yet with Chinese-like capitalistic policies. But whose main difference from his counterparts was his fierce anti-American sentiment.
Candidate Juarez Viloria had a history of personal tragedy: he lost many of his family members, on the war against drugs, fueling his grief and blaming America, meanwhile, his politically left-oriented eldest son was kidnapped by the Nuevo Jalisco Cartel, bolstering his hatred against the Mexican private sector, who he suspected were behind the massive killing of socialist and communist-inclined students. Juarez Viloria, emboldened by the image and spirit of Pancho Villa, bowed revenge against the cartels, Mexican oligarchs and the United States for its stubbornness of not changing anything related to the war against drugs. Mexico had already surpassed Spain and Brazil as the economic leader of the Hispanic and Latin American world. And Juarez Viloria is keen to fill the leadership power vacuum left in the region with a massive popular support in Mexico and throughout Latin America.
Three weeks before the presidential election, American intelligence services, intercepted a conversation between Rodrigo Juarez Viloria and President Juan Manuel Santos: Should Colombia support him as a presidential candidate, and if elected, the Mexican PLMN candidate would dismantle the PLMN-Magdalena Valley Cartel narco-structure by legalizing not just Marihuana, but the whole drug trade, allowing free mobility of drugs across Mexican territory, and by imprisoning the leaders of the structure—even if it means to imprison members of his own party. Juarez Viloria wanted the Mexican Presidency badly; and Santos was voicing out his support. Washington was now extremely concern of a possible domino effect south of the border.
On the eve of Sunday, July 1st, post-presidential elections, the unthinkable for Washington has happened: Juarez Viloria is proclaimed winner of one of the most contested presidential elections in Mexican history. United States would have to share the border with an anti-American, and potential de-facto leader of Latin America.
It was December, 2018, Juarez Viloria, during his inaugural address, proclaimed a massive fervent, inspiring speech:
"It is on this day that I will bring the sovereign right of Mexico, and sign an executive order, by allowing and legalizing drugs within our territory,officially ending Mexico's war against drugs. And because I know how Washington will react to this announcement, I hereby declare the DEA A-Sack and the American Ambassador persona non grata. And because, I know Washington will expulse our Ambassador, I recall him right now, telling our Ambassador, that Mexico, as in the times of our great heroes, Benito Juarez and Pancho Villa, will not leave a Mexican son to succumb and be humiliated, as the American Empire always had humiliated the Mexican people. And to this, I only have to say to my countrymen on the other side of the border: No! This time Latin America, and the new global leader, China, stands with Mexico. Come back to Mexico, because I will provide a better future for all of Mexico and for all Mexicans! And will not be humiliated, nor allow Mexico to be humiliated by the Empire, north of our border. Today, I declare our full independence!
The people erupted in joy. It was the first time Mexico stood up against its northern neighbor. And Guatemala, El Salvador, Honduras, and Colombia, inspired by his speech, followed the Mexican policy and legalized the free flow and regularization of drugs with presidential executive orders.
American intelligence failed to predict the outcome of Mexico, the Republicans were outraged and the Democrats were shocked: They knew Juarez Viloria was a radical, but for Mexico to go against the geographical and global realities was something Washington did not expected.
Weeks later, following the congressional-approved law, Juarez Viloria's signed the regularization agreement. The American President held an emergency meeting with its top cabinet members, military Joint Chief of Staff, congress majority leaders, national security advisors, and South Com. General. Kelly.
The White House, with streamlined congressional approval, decides to take emergency prerogatives by signing the domino-effect détente act, implementing the immediate precautionary and preemptive security and economic actions:
Reinforcement of the Mexican-American border, with options to militarily intervene Mexican border cities;
The siege and check of the ports of Buenaventura, Barranquilla and Cartagena ports in Colombia;
The securization of the Mexican-Guatemalan border;
Blocking immigrant remittance exports to Mexico, Colombia, Guatemala, El Salvador, and Honduras;
Sanctioning Mexican and Colombian banking, manufacturing and petroleum industries;
The American Intervention
With the analogy of the Afghan, Iraqi and Vietnamese foreign interventions, the American Federal Government decides to deploy 150,000 members of the National Guard to the American side of the border—from California to Texas—limiting a full blown invasion of Mexico. Also, the U.S. Navy dispatched three amphibian assault ships (USS America, USS Bataan, USS Boxer), one amphibious transport dock (USS Anchorage), and two destroyers (USS Bainbridge and USS Barry), with the purpose of showing force to the President Juarez Viloria to change his drug policy.
When the Norfolk-based destroyers and the San Diego-outbound amphibian assaults ships were stationed in the outskirts of the ports of Veracruz and Acapulco—nearest entryways into Mexico City—the American President decides to call President Juarez Viloria.
"President Juarez Viloria, good afternoon, this is the President of the United States of America. I congratulate you for a clean, democratic electoral victory. Unfortunately, the impulsive decision you have taken, can have dire consequences for the health of the American people. I had to take preemptive measures, Mr. President. This said, I encourage you to have a thorough and candid talk with our Secretary of State, and who is ready to board a plane towards Mexico City, to find a solution for your new policy. For the moment, our National Guard members have been deployed in our side of the border, enforcing maximum restraint, by not incurring into Mexican border cities, however, if we must incur, we will incur. The sake of the American people's health is something I will not negotiate. Also, a small maritime force is stationed near Veracruz and Acapulco, holding their position as well. This can be called off, if you decide to repel this law that could affect America as a whole. The decision is on you, Mr. President." The American President point out.
A furious Juarez Viloria responds:
"Mr. President, rather than holding an honest dialogue amongst neighbors, and respecting our sovereignty to enforce the free mobility and legalization of drugs, you indirectly threaten me with the use of military force, so let me tell you this, because I will only say It once: Mexico and Latin America are tired of putting the death. For you it is a matter of healthcare but for us it has been a matter of life and death. However, I can assure you that as long drugs are illegal in your country, I will hem the entry of such into your countr. And concerning our armed forces, should you incur on our side of the border, I can also assure you that our armed forces will have maximum restraint. I will not risk Mexican blood; yet, I can not assure the same from some members of my party who are part of the PLMN defense forces, and have their own ideas of business and governance; and needless to mention the cartels operating on our side of the which I lack control. At this moment, I think it would be counterproductive to engage in a dialogue with your Secretary of State, until you back off from your bullying."
The American President, unwilling to drop his guard, makes a last remark to President Juarez Viloria.
"I Understand Mr. President. But, as a precautionary measure, I wanted to let you know that today, along members of congress, I have signed the domino-effect détente act, which will compel your government and policymakers, to drop such regulation which can hold an unprecedented healthcare crisis for our American citizens in our soil, and American citizens living in Mexico. 150,000 members of our National Guard, stand combat ready, should they intervene the principal border cities of Mexico in conjunction with army rangers and marine rapid deployment forces. Mr. President, I look forward to work with you and the Mexican people. Good evening, Adios…
Weeks later, following this brief yet striking conversation between the American and Mexican presidents, United States sends a combination of ground military forces to Tijuana, Mexicali, Nogales, Ciudad Juarez, Ciudad Acuña, Piedras Negras, Nuevo Laredo, Ciudad Miguel Aleman, Reynosa and Matamoros, with the excuse of containing a potentially massive influx of drugs on American soil. Additionally, vigilante militias organized by Sheriff Arpaio and John McCain, stand prepared to defend American soil from California to Texas. And shoot-to-kill any illegal immigrant, further severing ties between Mexico and United States.
Likewise, 10 C-130J Super Hercules land on Tapachula airport containing the drug flow from the Mexican-Guatemalan border, particularly Tapachula and La Mesilla borderlands. Nevertheless, La Mesilla border city was hard to secure since it was located in the heart of the Sierra de los Cuchumatanes Mountains, and whose mountains sheltered the PLNM armed forces. As a result, a contingent of US Navy Seals, Army Rangers and Green Berets were dispatched to this particular border city.
Furthermore, the Pentagon decides to send four amphibious cargo ships to the Colombian ports of Cartagena, Barranquilla and Buenaventura, inspecting Colombian shipping vessels.
And to finalize their securization operation, United States, with congressional approval, imposed sanctions on the manufacture, banking and petroleum industries of Mexico and Colombia as well as the flow of remittances to Colombia, Mexico and the Central American North Triangle.
South American governments, except for Caracas and Habana, were furious with United States that, as a sign of protests, recalled their ambassadors, as a protest, to empathize with Mexico, Guatemala, El Salvador, Honduras and Colombia.
Mexico Strikes Back
President Juarez Viloria was an avid reader of American military history, so thus he knew that one of the least comfortable military scenarios for the Americans was to fight against both urban and mountain guerrillas. Moreover, Rodrigo Juarez Viloria knew that a Pakistan-like scenario would irritate the American military forces, and if successful, he would push for negotiations with the American president. His strategy was clear: a complacent Mexican government with the American forces, but fierce guerrilla warfare, with whom the Mexican government had nothing to do with; Juarez Viloria would play a scenario similar to the one the Pakistani Pashtun tribes and Haqqani network fought the Americans in Afghanistan from Pakistan.
President Santos, in turn, complied with American military forces, up to the point that, the controversial regularization of drugs, was repelled, and the ports of Cartagena, Buenaventura and Barranquilla were liberated, followed by the lifting of sanctions. President Santos felt humiliated by the Americans, and protests through all of Colombia erupted against Santos.
The protests of remittance-dependent peasants was becoming so agonizing for Guatemala City, San Salvador and Tegucigalpa that a decision was made to drop the mobility and regularization of drugs within their territory. Washington lifted the blockage of remittances. However, though economically poor, Guatemala and El Salvador militarily had an average of 30 years of experience combined, in mountainous and jungle terrain. Politically and economically, Guatemala and El Salvador could not stand up to the Americans, not even within Guatemalan territory, but the Guatemalan Kaibil Special Forces and the renewed Atlacatl Salvadorian battalion, were how the Guatemalan and Salvadoran presidents would aide their Mexican counterpart. Honduras decided not to participate.
President Juarez Viloria, with the aide of top Guatemalan Kaibiles and the Salvadoran Atlacatl battalion, decided to give the order through his guerrilla proxies, to conduct small operations of attack on the American station post of La Mesilla and Tapachula, by making hit-and-run type of military operations, with the purpose to drag and fight American ground forces in La Sierra de los Cuchumatanes Mountains of Chiapas and Huehuetenango in Guatemala. A terrain that, in Vietnam and Afghanistan, resulted uncomfortable for American ground forces.
At 3:00 a.m., La Mesilla border post along with the Tapachula airport, which hosted American forces, were attacked by the PMLN death squads, resulting in a low-level casualty attack. American forces stationed in Tapachula and La Mesia would be forced to retaliate in the Sierra de los Cuchumatanes mountains. With a force of three Black Hawk helicopters and ten Humvees, decided to track down the PNLM forces. Because of landmines and IED, Army Rangers, Navy Seals and Green Berets were forced to fled their Humvees, consequently, engaging in a full-flown combat in the mountains; the Black Hawk helicopters, in spite of their shoot and destroy tactics, drastically failed to destroy important targets, finishing their ammo, forcing them back to Tapachula airport to reload, and living the thirty-men special forces squad to their luck in the Sierra. The result was fatal: 25 killed in combat and 5 captured and beheaded. President Juarez Viloria denied involvement, blaming a local drug cartel.
United States, furiously responded by bombing important infrastructure, in cities such as Monterrey, Guadalajara and Mexico City. Moreover, Chiapas villages in the mountains, where guerrilla forces were hiding, were unmercifully bombed. Also, after knowing the involvement of both Guatemalan and Salvadoran governments, United States sanctioned the Guatemalan and Salvadoran military chain of command, political elite, important private sector oligarchs, by removing their American tourist visas, freezing their assets and bank accounts on American soil. Sanctions would be lifted until Guatemala and El Salvador stopped supporting the Mexican PNLM guerrilla force.
After the bombings, President Juarez Viloria furiously summoned the American charge d'affaire to stop bombing Mexico and to remind him how the 1916 American incursion of Mexico ended badly for American military forces.
As a notable schemer, President Juarez Viloria, unwilling to repel his controversial drug law, organized massive protests held by Mexican immigrants, working in the construction and restaurant industries, and from the cash harvest to the vehicle maintenance industries, Rodrigo Juarez Viloria vigorously appealed to the patriotic sentiment of Mexico. In turn, the Guatemalan and Salvadoran governments addressed their own diasporas living in United States: If they were to stop working for a three months, then, as a result, they would show their true, patriotic character in the defense of their invaded and humiliated countries.
Out of surprise, massive protests took place in the cities of Los Angeles, San Diego, Chicago, San Francisco, Austin, Dallas, New York City, Miami, New Orleans, Houston and so forth. The protests by the Guatemalans, Salvadorans and Mexican diasporas, costed billions of dollars to the American economy.
A resentful Santos, convinced the members of UNASUR, to impose an unorthodox sanction, named, similar to the one OPEC had pressed United States during the 1970s, however, this time, using their own resources as economic weapons: A mineral, agricultural and livestock commodity, six month embargo by the members of UNASUR, Central American Isthmus and Mexico. Venezuela decided not participate, since it was still recovering from the 2015 economic meltdown. The goal was clear: To send Washington a clear message: We are all America and we are all intertwined.
This outcome had a dire affect for the American economy. Wal-Mart, Publix, Whole foods, Chipotle and especially Starbuck's, , were amongst some of the most important corporations suffering greatly. The American economy suffered billions in losses and thousands of direct and indirect jobs as a result of the Latin American-led embargo. Oil prices were staggering and increasingly dependent upon the Middle East and Canada; Africa and South East Asia could not keep up in replacing both soft and hard commodities; Automobiles and clothing produced in Latin America, increased the prices for American retailers; and the American Chamber of Commerce, in addition with the support of 40 states—especially Colorado and Washington, were marihuana was legal and were looking forward to commerce with Latin America—were starting to feel the economic pressure and local protests of increasing prices. The Mexican economy was on its knees alongside most of the South American economies. Beijing had provided enormous bailouts to most of the Latin American economies.
Mexicans living in the borderlands were started to violently resist and push the American forces back, while the American ground forces started the use of force more violently. Washington was risking sending more troops to Mexico and, more importantly, could risk a full-blown war in northern and southern Mexico, between government, cartel and PNLM forces. A nightmare neither Mexico City nor Washington would of wanted.
Washington and Mexico City had to reach a deal to overcome this cold war.
The Mexican-American Deal
After a year and a half of the known Mexican-American cold war, UNASUR members were poise to end the war on drugs: They were ready to legalize the rest of the drug trade. Following Brazil's lead, an emboldened Colombia and Central America, in the 2020, CELAC summit, officially legalized drugs.
Washington was completely overwhelmed that it would have to politically and economically declare war on the rest of Latin America. However, policymakers and the IRS chief decided that, perhaps, it was time for Washington legalize and regularize Marihuana.
In the summer of 2020, Habana and Caracas acted as mediators between Mexico City and Washington. As a result, in August of 2020, the Mexican minister of foreign affairs in coordination with the Secretary of State happily informed the press on the agreement both parties have reached.
The deal followed as:
Mexico could only legally trade with American states that had legalized medical and non-medical Marihuana, if caught in the act of selling illegal drugs, sanctions would be imposed to the Mexican government and private corporations who sold it;
The PLNM guerrilla forces commanders would face American extradition and justice and would be dismantled by the Mexican, Guatemalan and Salvadoran governments, while supervised by the U.N. Chiapas Mission;
Mexico would comply to dismantle and/or fight the remaining drug cartels under the supervision and help of the DEA;
United States would pay war reparations to the villagers that died during the drone strikes of Oaxaca, Chiapas, Michoacán and Guerrero;
United States would provide aid to repair civilian infrastructure that was bombed during the short-lived conflict between Mexico and United States;
Mexico and the rest of Latin America would pay economic damages to American corporations for violating in forced free trade agreements;
After this tumultuous epoch, Latin America and United States became closer than ever before. And now, President Juarez Viloria and the American President, were drinking tequila celebrating the new deal…
America's Public Are Foie-Gras Ducks- American Billionaires Farm This Public
Any animal farm needs to feed, to its livestock, food that the farmer has selected, so as to fatten the animals in the way that the farmer wants, in order for him to serve his selected market — serve them what that market wants.
Foie-gras ducks (and geese) are fed in order to produce foie gras — sickly enlarged bird-livers — which aristocrats traditionally have craved to eat. Many rich people eat this almost tasteless "delicacy", as a status-symbol. By French law, foie gras is defined as the liver of a duck or goose fattened by force-feeding corn with a feeding tube. The final weeks of the bird's life consist of nothing but these force-feedings, as the animal's only supply of food. That's the way to produce those highly valued, sickly enlarged, bird-livers.
In the following video, the actress Kate Winslet explains and shows how this force-feeding is done (it's showing there a bird-analogue of what's done to America's voters)
Those ducks and geese need to be force-fed this food because the birds don't actually want to eat it — they're forced to 'eat' it; it's simply forced into their stomachs. That's not really eating of food, for nutriment or for health, and especially not for pleasure, like real eating is. It is, instead, just the farmer's forcing corn into the bird's stomach, regardless of what that victim wants, or needs, or can even tolerate. It's something that's done to the bird, not by the bird. So, although it's feeding, it's not actually eating.
This is the way that American elections increasingly are, for Americans — elections are increasingly something that's done to them, and less and less what they themselves do.
America's Democratic Party voters aren't as politically disaffected as are America's Republican Party voters, but both groups are reluctant to vote for the politicians whom the aristocracy is offering to them as constituting their final general-election options. And there are now a larger number of unaffiliated or "independent" American voters than the voters of either Party — and America's independent voters are astronomically politically disaffected. This was shown on 26 October 2016, just before the U.S. election, when Britain's Guardian bannered
Most Americans do not feel represented by Democrats or Republicans – survey
Poll finds Hillary Clinton and Donald Trump continue to face historically low favourability ratings, while pessimism about the country's direction has grown
Participating in this poll had been (as shown on page 42 of the pollsters' full report) two thousand scientifically sampled American adults, 18 or older — including ones who hadn't even registered to vote (and so this was a scientific sampling of the total U.S. adult population, instead of only of registered voters, or only likely voters) and consequently the most disillusioned voters who don't vote at all were included in this political poll, which is absolutely extraordinary — and it found, as the Guardian summarized it, that: "Sixty-one per cent of survey respondents say neither political party reflects their opinions today, while 38% disagree. Nearly eight in 10 (77%) independents and a majority (54%) of Republicans took this position, while less than half (46%) of Democrats agree."
So (to clarify that incompetent writing in the Guardian): just before America's 2016 general election, 46% of Democrats were politically disaffected, 54% of Republicans were, and a whopping 77% of independents were; and 61% of all Americans were. Fewer than 39% of Americans thought that the U.S. Government represented them. Not necessarily in words, but definitely in reality: 61% of Americans thought they weren't living in a democracy — they thought that America is actually a dictatorship. A better headline for that news-report would therefore have been: "61% of Americans Think They Live in a Dictatorship." It would have been shorter, clearer, and equally as true, as the Guardian's headline.
Since Democrats are the least-displeased American voting-group, regarding the politicians that their aristocrats have selected for them and fed to them, let's focus on and consider here, in some detail, this least-displeased American voting-group, because they're the least like any resistant (or "anti-Establishment") foie gras geese and ducks are; Democratic Party voters are far more passive than other Americans are, far more willingly accepting of what's being fed to them by the aristocracy.
During the 2016 primaries-season, which are the contests within each of America's parties, one candidate stood out above all others as being by far the most-preferred one by the American general electorate: Bernie Sanders. He was Hillary Clinton's opponent in the Democratic Party primaries. Although all of the Democratic Party's billionaires were funding Ms. Clinton's campaign, the American public strongly preferred Mr. Sanders. In the numerous one-on-one polled hypothetical choices versus any of the opposite Party's contending candidates, Sanders crushed each one of them except John Kasich, who, throughout the primaries, was the second-most preferred of all of the candidates of both Parties (and who performed far better than Trump did in the hypothetical match-ups against Clinton). But Kasich received almost as little financial backing from the billionaires as did Sanders; so, like Sanders, Kasich didn't receive his Party's nomination. In the hypothetical match-ups, Sanders beat Kasich by 3.3%, whereas Kasich beat Clinton by 7.4% — that spread between +3.3% and -7.4% is 10.8%, and provides a pretty reliable indication of what the Democratic National Committee threw away when rigging the primaries and vote-counts for Hillary Clinton to win the Party's nomination. All of the DNC insiders knew that Sanders would be the stronger general-election candidate, no matter whom the Republican nominee would end up being; all of the polling showed it clearly, and they all read the polls voraciously. In all of this hypothetical polling, Sanders beat Trump by 10.4%, whereas Clinton beat Trump by only 3.2%. That spread was 7.2% in favor of Sanders over Clinton, and that's a huge spread. However, the DNC cared lots more about satisfying its mega-donors, than about winning, when they picked Clinton to be the Party's nominee. Ms. Clinton's actual victory over Mr. Trump in the final election between those two nominees turned out to be by only 2.1% — close enough a spread so as to enable Trump to win in the Electoral College (which is all that counts), which counts not individual voters but a formula that represents both the states and the voters. Sanders would have beaten Trump in a landslide — far too big a victory-margin for the Electoral College to have been able to go the opposite way, such as did happen with Clinton (who was so stupid her campaign was a mess, definitely stupider than Trump's). This fact, of Sanders's clearly trouncing Trump, was also shown here and here. That's what the DNC threw away; but discard it they did, because their billionaires were strongly opposed to Sanders (and many of them might have donated even to Trump in order to defeat Sanders).
Hillary Clinton received by far the biggest support from billionaires, of all of the 2016 candidates; Sanders received by far the least; and this is the reason why the Democratic Party, which Clinton and Barack Obama (two thoroughly billionaire-controlled politicians) effectively controlled, handed its nomination to Clinton.
The poll that had been reported by Britain's Guardian, is shown in fuller detail here, documenting how loathed both of the two Parties' Presidential nominees were:
"Both Hillary Clinton and Donald Trump continue to have historically low favorability ratings with fewer than half of the public viewing each candidate positively (41% vs. 33%, respectively). Clinton is viewed less favorably than the Democratic Party (49%), but Trump's low favorability rating is more consistent with the Republican Party's low favorability (36%)."
Of course, the Republican Party won everything, though its favorability-rating was the lowest. In no way was this outcome the result of democracy.
The real action in American politics is in the primaries, and the billionaires know this. The primaries are the process where any candidate who wants to represent the public instead of the aristocracy, gets eliminated from further competition. That's the reason why the billionaires are especially concerned to win in their respective party's primaries — the first-stage selection process — so that the general-election options will be only candidates who are acceptable to the aristocracy. Then, if a particular billionaire doesn't like what his party has nominated, he can either back that candidate if acceptable, or else might back another party's nominee, who was selected by that other party's billionaires. In either case, the billionaires' class-interest will still be served, even though the given billionaire might philosophically disagree with the other party's candidate. It'll still be the same aristocracy ruling the country, even if a different segment of it.
This means that, for the voters, the final choice doesn't include any anti-aristocratic (or pro-democratic) option: it's instead between nominees all of whom represent some faction or another within the nation's aristocracy.
That's the situation amongst Democratic Party voters — these being the voters who are the least-disillusioned about their country's 'democracy'. Apparently, no matter how much the Democratic Party lies to its voters, those voters are extremely reluctant to reject their Party's nominee. Even if their Party has stolen the nomination from them, and handed it to a nominee who ends up losing in the final contest, Democratic Party voters are still willing to back the Party that stole the nomination from them, for the weaker candidate, and that thereby handed the victory to a different party.
But America's Republican voters, and especially America's independent or non-affiliated voters, are very much in the position of reluctant, or even highly resistant, foie gras ducks and geese (the ones who squawk and squirm more). Democratic Party voters are the most accepting of what they're being force-fed. That's why most of them remain as Democrats, even after their Party's having stolen the nomination and handed it to Clinton, and even after Clinton's subsequent choice for DNC Chair — and not Sanders's choice — becoming selected in 2017 by the DNC to run the Party in the 2018 mid-term elections. The fewer-than-a-thousand people (447, to be exact) who are allowed to vote in DNC elections, are, as a group, thoroughly unrepentant, even though they had, to a large extent, made Trump President. (That last linked-to site, being mainstream, and thus necessarily controlled by the aristocracy, said that "the DNC's exact roster of current members doesn't appear to be easily available on its website", but that was a lie, because the membership-list simply wasn't at all available on its website — and it still is being kept a secret there, which fact, of the DNC's secrecy about whom those 447 DNC members are, further displays the type of 'democracy' that America is, which fact, in turn, explains the vast political disaffection in the United States, though Democratic voters especially accept this ongoing abuse of Democratic voters, by the DNC.)
America's voters are foie gras birds, but some of these birds (the Republicans and especially independents) are more resisting than some others (Democrats) are.
The way that America's billionaires farm this public is by feeding to the voters the politicians, without even considering the needs — much less the wants — of that public.
And this is the reason why the only scientific study that has ever been done of whether a given country is a democracy or instead a dictatorship, which was a study that was done about the U.S., found that America is clearly a dictatorship, no democracy at all. It found that whereas the very wealthy and well-connected do have very significant effect shaping America's laws, the public-at-large has virtually none: "The preferences of the average American appear to have only a minuscule, near-zero, statistically non-significant impact upon public policy." Such a country isn't a democracy; it's an aristocracy — a nation where only the rich and well-connected have impact upon the government. America's public are foie gras ducks.
And the situation in America is getting rapidly even worse: Amy Baker Benjamin's "The Many Faces of Secrecy", in William & Mary Policy Review, 21 November 2017, is a path-breaking study of recent expansions of U.S. Governmental secrecy, and it concludes that: "We are confronting a systemic secrecy crisis. For various reasons and under cover of conflicting rationales, large swaths of policy-making have been placed beyond the review-and-reaction authority of the American people, to the detriment of even the most humble conceptions of transparency and democracy." Dictatorship depends upon government-secrecy, because it depends upon lies, and because lies depend upon hiding the key truths. For each lie, there are key truths that must be hidden.
Two of the U.S. aristocracy's leading magazines, Foreign Policy, and the super-prestigious Foreign Affairs, both recently headlined articles "Is Democracy Dying?" and neither magazine so much as even mentioned (nor linked to, either directly or indirectly) any of the studies — nor, really, referred to any of the realities — that have been mentioned here. This information is being blocked from reaching the public, blocked as much as the aristocracy can. The public are intended to supply the votes and the labor and the markets; and the way to get all three is to hide the truth, so that the lies can more readily be accepted, so that the aristocracy will remain in control — which they are determined to do, at all costs (especiallly all costs to the public).
Globally, the most prominent example of a duck or goose who refuses to cooperate and who is willing to experience the worst possible punishments for resisting (in other words, is a person of supreme courage and integrity), is Julian Assange; and, on June 9th, the great investigative journalist John Pilger, at Consortium News, stated the ugliness and depravity of the aristocracy, as displayed (and which the aristocracy does everything possible to hide) in that specific case:
"There is a silence among many who call themselves left. The silence is Julian Assange. As every false accusation has fallen away, every bogus smear shown to be the work of political enemies, Julian stands vindicated as one who has exposed a system that threatens humanity. The Collateral Damage video, the war logs of Afghanistan and Iraq, the Cablegate revelations, the Venezuela revelations, the Podesta email revelations … these are just a few of the storms of raw truth that have blown through the capitals of rapacious power. The fakery of Russia-gate, the collusion of a corrupt media and the shame of a legal system that pursues truth-tellers, have not been able to hold back the raw truth of WikiLeaks revelations. They have not won, not yet, and they have not destroyed the man. Only the silence of good people will allow them to win. Julian Assange has never been more isolated. He needs your support and your voice. Now more than ever is the time to demand justice and free speech for Julian. Thank you."
If civilization doesn't totally end from what that international network of thugs is doing, then human history will continue beyond the present generation, and the case of that lone and very courageously resistant bird, Julian Assange, will be a prominent part of it.
Author's note: first published at strategic-culture.org
The Geostrategy that Guides Trump's Foreign Policies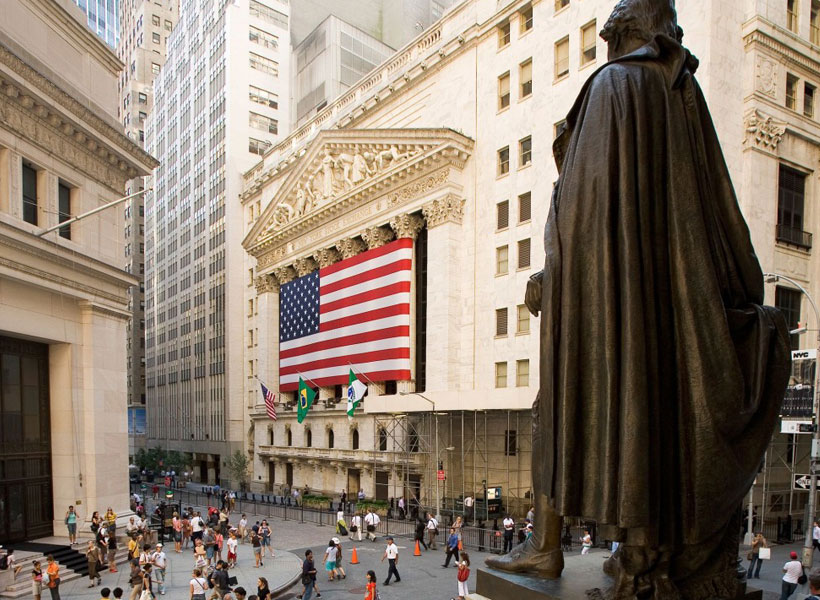 According to Alastair Crooke, writing at Strategic Culture, on June 5th: "Trump's US aims for 'domination', not through the globalists' permanent infrastructure of the US defence umbrella, but through the smart leveraging of the US dollar and financial clearing monopoly, by ring-fencing, and holding tight, US technology, and by dominating the energy market, which in turn represents the on/off valve to economic growth for US rivals. In this way, Trump can 'bring the troops home', and yet America keeps its hegemony [America's control of the world, global empire]. Military conflict becomes a last resort."
He bases that crucially upon a landmark 6 November 2017 article by Chris Cook, at Seeking Alpha, which laid out, and to a significant extent documented, a formidable and complex geostrategy driving U.S. President Donald Trump's foreign policies. Cook headlined there "Energy Dominance And America First", and noted that,"Towards the tail end of the Clinton administration and the Dot Com boom in 2000,[Trump's U.S. Treasury Secretary until April 2018] Gary Cohn of Goldman Sachs had dinner with his counterpart at Morgan Stanley, John Shapiro. From this dinner was hatched an audacious plan to take control of the global oil market through a new electronic global market platform."
This "global market platform," which had been started months earlier in 2000 by Jeffrey Sprecher, is "ICE," or InterContinental Exchange, and it uses financial derivatives in order to provide to Wall Street banks control over the future direction of commodites prices (so that the insiders can game the markets), by means of the financial-futures markets, locking in future purchase-and-sale agreements. It also entails Wall Street's buying enormous commodities-storage warehouses and stashing them with such commodities  — such as, in that case, aluminum), and so it influences also the real estate markets, and doesn't only manipulate the commodities markets. Those vast storehouses (and the operation of the U.S. Government's Strategic Petroleum Reserve, to carry out a similar price-manipulation function in the oil business) are crucial in order for the entire scheme to be able to function, because without control over the storehousing of physical commodities, such futures-price manipulations aren't possible. Consequently, ICE couldn't get off the ground without major Wall Street partners, which are willing to do that. Cohn and Shapiro (Goldman, and Morgan Stanley) backed Sprecher's operation; and Wikipedia states that,
"Wall Street bankers, particularly Goldman Sachs and Morgan Stanley, backed him and he launched ICE in 2000 (giving 80 percent control to the two banks who, in turn, spread out the control among Shell, Total, and British Petroleum)."
This is today's financial world — a world in which billionaires control the future directions of commodities-prices, and thus manipulate markets, and even determine the economic fates of nations. It's not the myth of capitalism; it is the reality of capitalism. It functions by means of corruption, as it always has, but the corrupt methods constantly evolve.
However, Trump's geostrategy goes beyond merely this, especially by bringing into the entire operation the world's wealthiest person, the trillionaire King Saud, who, as the sole owner of the Saudi Government, which in turns owns the world's largest corporation Aramco, which in turn dominates the oil market and which is also #6 in the natural-gas market (far behind the three giants, which King Saud is trying to destroy — Russia, Iran, and Qatar — so that the Sauds will become able to dominate even there). Trump's geostrategy ties King Saud even more tightly than before, into America's aristocracy.
King Saud, as Cook noted, is trying to disinvest in petroleum and reposition increasingly into natural gas, because outside the United States and around the world, people are seriously concerned to minimize global warming so as to postpone global burnout from uncontrollably soaring atmospheric carbon. Petroleum has an even worse carbon footprint than does natural gas; and therefore natural gas is the world's "transition fuel" to a 'survivable' future, while solar and other alternatives take hold (even if too late). Despite all of the carbon-fuels industries' propaganda, people outside the United States are determined to delay global burnout, and the insiders know this. King Saud knows that his petroleum-laden portfolio will have to diversify fast, because the long-term future for petroleum-prices is decline. And he won't be able to control prices at all in the natural-gas business unless he's got America's aristocracy on his side, in the effort to keep those prices up (at least while the Sauds will be increasing their profits from natural gas). Unlike his dominance over OPEC, Saudi Arabia has no such position to control natural gas-prices. He thus needs Wall Street's cooperation.
Cook said:"The second objective was a switch from oil to natural gas, and when the U.S. [military] was obliged to leave Saudi Arabia, they [the U.S.] thereupon established their biggest regional base in Qatar, who co-own with Iran the greatest single natural gas reserve on the planet – South Pars.
Energy Dominance
In the four months since President Trump's announcement, the market strategy developed by Gary Cohn is now being implemented and its elements are emerging into view.
Firstly, there has been a massive inflow of Managed Money into the oil market, particularly the Brent contract, which has seen the Brent oil price increase by 35% since the starting point, which I believe can be dated to the August Brent/BFOE Crude Oil option expiry on June 27th 2017. …
The dominant market narrative is that the backwardation in Brent is evidence of surging global oil demand which has emptied inventories and is leading the price to new sunlit uplands. However, I see the market rather differently.
Firstly, whether the Brent spot month is supported by financial, rather than physical demand, the result will still be a backwardation, and because few oil producers expect a price over $60 to be sustainable they therefore hedge and depress the forward price. In support of this view, I am far from the only market observer who believes that Aramco, and Rosneft would not be selling equity if either Saudi Arabia or Russia believed the oil price trajectory will be positive even in the medium term. …
This still leaves open the $64 billion question of which market participant is motivated and able to support the ICE Brent term structure for years into the future by swapping dollar risk (T-Bills) for long term oil risk (oil reserves leased via prepay purchase/resale contracts).
My conclusion by a process of elimination is that this Big Long can only be Saudi Arabia and regional allies, with Saudi Arabia now under the management of the thrusting young Mohammad bin Salman."
However, I do not agree with Alastaire Crooke's "In this way, Trump can 'bring the troops home', and yet America keeps its hegemony [America's control of the world, global empire]. Military conflict becomes a last resort." I explained at Strategic Culture on March 25th "How the Military Controls America" and noted there that "on 21 May 2017, US President Donald Trump sold to the Saud family, who own Saudi Arabia, an all-time-record $350 billion of US arms-makers' products." This means that not only Wall Street — the main institutional agency for America's aristocracy — and not only American Big Oil likewise, are committed to the royal Saud family, but U.S. corporations such as Lockheed Martin also are. Vast profits are to be made, by insiders, in invasions and occupations, just as in gas and oil, and in brokerage.
Although Trump routinely talks about withdrawing U.S. troops, he does the exact opposite. And even if this trend reverses and America's troop-numbers head down, while the U.S. economy becomes increasingly dependent upon Big Oil and Big Minerals and Big Money and Big Military, America's military budget is, under Trump, the only portion of the entire U.S. federal Government that's increasing; so, "Military conflict becomes a last resort" does not seem likely, in such a context. Rather, the reverse would seem to be the far likelier case.
War against King Saud's chosen enemies (Iran, Qatar, Syria) and possibly even against the U.S. aristocracy's chosen enemy, Russia (and against Russia's allies: China, Iran, and Syria) — seems more likely, not less likely, with Trump's geostrategy.
In fact, on 29 June 2017, when President Trump first announced his "Unleashing American Energy Event," the President spoke his usual platitudes about the supposed necessity to increase coal-production, and what he said was telecast and publicized; but his U.S. Energy Secretary, the barely literate former Governor of Texas, Rick Perry, also delivered a speech, which was never telecast nor published, except that a few days later, on July 3rd, an excerpt from it was somehow published on the website of Liquified Natural Gas Global, and it was this:"I want to address what Mr. Cohn was talking about from a standpoint of how important American energy is as an option, not as the only option, but as an option to our allies and to count[r]ies around the world. 
At the G7 it was really kind of interesting.  The first thing they beat on the table talking about the Paris accord, you can't get out of it, and I was kind of like OK. Then we would go into our bilats and they'd go, how about some of that LNG you've got? How do we buy your LNG, how do we buy your coal?  And it was really interesting, it was a political issue for them. This whole Paris thing is a public relation[s], political issue for them. We made the right decision, the President made the right decision on this. I think it was one of the most powerful messages that early on in this administration that was sent. 
We are in a position to be able to clearly create a hell of a lot more friends by being able to deliver to them energy and not being held hostage by some countries, Russia in particular. Whether it is Poland, Ukraine, the entirety of the EU. Totally get it, if we can lay in American LNG, if we can be able to have an alternative to Russian anthracite coal that they control in the Ukraine. That singularly will have more to do with keeping our allies free and building their confidence in us than practically anything else that I have seen out there. It is a positive message around the world right now."
If that was more the reality of Trump's "Unleashing American Energy" policy than just the pro-global-burnout cheerleading of Trump's mere words, then it seems to be — in the policy's actual intent and implementation — more like "send more troops in" than "bring the troops home," to and from anywhere. It is more like energy policy in support of the military policy, than military policy in support of the energy policy.
This sounds even better for the stockholders of Lockheed Martin and other weapons-firms than for the stockholders of ExxonMobil and other extractive firms. On 6 March 2018, Xinhua News Agency reported that, "U.S. President Donald Trump's chief economic adviser Gary Cohn has summoned executives from U.S. companies that depend on aluminum and steel to meet with Trump this Thursday, in a bid to persuade the president to drop his tariff plan, media reported Tuesday." After all: Goldman has warehouses full of aluminum, and has the futures-contracts which already commit the Wall Street firm to particular manipulations in the aluminum (and other) markets. Controlling the Government so that it does only what you want it to do, and only when you want the Government to do it, is difficult. In any aristocracy, some members need to make compromises with other members, no matter how united they all are against the publics' interests. This is the way it's done — by compromises with each other.
first published at strategic-culture.org
On Celebrity, Trade War and Nuclear Peace
Is there a celebrity brotherhood?  Kim Kardashian, the reality TV star, turned celebrity, visits the White House and promptly there is clemency for a grandmother serving a life sentence for being part of a cocaine distribution ring.  Yet she is right.  Draconian sentences are seldom fair, and judges' hands are often tied with strict laws, often lobbied for by private prison corporations.  Prohibition leads to violence, gangsterism and innocent victims.  It was so with alcohol in the Al Capone days; it is true now with cocaine and heroin.
A society cannot afford to waste resources on victimless crimes.  Teaching individual responsibility, health warnings as with smoking and alcohol, can be more effective particularly when added to laws regulating sales.  When the war on drugs has been a dismal failure, and the billions in cash involved is a source of corruption and fatal drug wars, it seems time to consider rational alternatives.
The G7 meeting in Canada quickly degenerated into G6+1, the G6 versus Donald Trump.  If the US has treated European nations as a benevolent parent in trade agreements, Mr. Trump is forcing the teens into adulthood, and they don't like it.
But there are problems.  Forcing American agricultural products will do to European farmers what what it did in Mexico.  Japanese farmers wield a powerful lobby and no Japanese prime minister dare agree.
Mr. Trump has also called for Russia to be readmitted and with good reason.  Negotiation directly across a table is to be preferred to the under-the-table deals for gas the Europeans are busy making.
Industrial trade is a complicated issue when corporations have internationalized operations.  Ford cars can come from Sonora, Mexico and GM engines from Siloa also in Mexico. Assembly operations can be in Canada.  The Volkswagen plant in Puebla, Mexico is the only one producing the New Beetle worldwide.  Honda engines for the US market are made in the US, Japan and Thailand.  Its Marysville, Ohio plant manufactures 680,000 Hondas a year.  Mercedes-Benz produces SUVs and its C-class automobiles in Alabama.
It should be fairly obvious that erecting trade barriers is going to be quite a headache.  But the Donald has surely got the Europeans thinking.  Bravado like President Macron's tweet about the G6 being a powerful unit in itself to set up unilateral deals is just that — when big-brother's economy is larger than the six put together, and Japan with its security concerns is an unlikely partner.
The coming meeting with Kim Jong Un in Singapore is surely on Mr. Trump's mind.  The eerie quiet before the summit, the differing interpretations of denuclearization and the clear lack of preparation point to a getting-to-know-ya, a walk in the park and little else.
Neither side can extract what it has defined as success; neither side wants failure.  In all likelihood, we will end up with scraps of paper both sides mostly ignore as in the past.  But life is full of surprises — although after what happened to Gaddafi in Libya, it would be a brave man indeed (or a foolish one)  to give up nuclear weapons in exchange for a US guarantee.
Then, who knows what Donald Trump will be willing to give up for a Nobel Peace Prize, heavily tarnished by Obama and others though it may be.