The Domino Effect at the South of the Border — A Geopolitical Scenario
Background
It is December 2017. In six months, Mexican President Enrique Peña Nieto is about to leave office. After the Marihuana regularization revolution, started successfully by President Jose Mujica of Uruguay in 2013 and, out of public pressure in Montevideo, later implemented by Uruguayan President Tabaré Vazquez at the end of 2015.
The marihuana legalization revolution was followed by Argentina, Paraguay, Chile, Brazil, Peru, Bolivia, Panama, Costa Rica, and Nicaragua throughout 2016 and 2017. The aforementioned countries gained an unexpected high amount of fiscal revenue out medical and non-medical marihuana. Colombia, Guatemala, Honduras, El Salvador, and Mexico, who were pressured by the American government, because of border proximity, decided not to implement the regularization of Marihuana.
Nicolas Maduro's regime collapsed in early 2016, giving birth to what political analysts called 'the new year's eve coup of state', which was influenced by the 2015 economic meltdown, and taken over by the American-accused drug lord, Lieutenant. (Ret.) Diosdado Cabello. But out of fear of been invaded, as was the case of Noriega's Panama, Diosdado Cabello became an American ally. President Cabello imprisoned his ex-Chavistas comrades, exiled Maduro and Cilia Flores to Habana, and brought Caracas into Washington's sphere of influence.
Nevertheless, in Mexico, after Calderon's six-year term, the death toll was 120,000, while during the Peña Nieto six-year term administration, the death toll doubled to 240,000. The crime rates skyrocketed stemming from drug-related crimes alongside political kidnappings, making the Iguala case the first one of its kind; for it was followed by an unprecedented wave of massive kidnappings and killings of left-wing oriented political student movement in southern Mexico. These events gave birth to southern Mexico's guerrilla, a.k.a. PLNM (Partido por la Liberacion Nacional de Mexico—Party for the National Liberation of Mexico), which was based in the mountainous regions of Guerrero, Chiapas, Oaxaca and Michoacán states. Their policy was bold: the PLNM was anti-Mexican private sector elite and anti-American.
After an imprisoned Julian Assange leaked governmental official documents, protests across Mexico erupted. The United States Government was secretly giving heavy weapons to both the cartels and the newly left-wing guerrilla forces, as part of a DEA-CIA coordinated cover task operation. The American intelligence wanted to uncover a human contraband structure of potential ISIS militants, hiding in Michoacán, Oaxaca, Chiapas and Guerrero, and who potentially be smuggled onto American soil by the PLNM armed forces, using the selling of heavy weaponry as a covert operation. The DEA-CIA led operation was a catastrophe. It was leaked. And now the increasingly frustrated Mexican population turned their anger not only against the Mexican government, for its complacency with the American government, but against all of the American consulates and tourists in Mexico, including the American embassy. Washington had never seen such massive and violent protests in Mexico against American interests. As an effect, in March 2018, everything was pointing toward the fact that the Mexican voters would choose an anti-American, PLNM candidate.
Guatemala, El Salvador and Honduras continue to have the highest combined criminal rates per capita in the world. Because of high political corruption and lack of political commitment, Washington, has not implemented its 2015 North Triangle $ 1 billion plan at the frustration of Central American leaders; a dysfunctional Republican-controlled congress continues to have the plan blocked, until Guatemala city, San Salvador and Tegucigalpa, implement tougher strategies against illegal immigration, corruption and organized crime. Central American Presidents were increasingly resentful of Washington policies.
Colombia, despite a tumultuous year-long negotiation, at the end of 2015, President Juan Manuel Santos successfully signed the long-sought peace plan with the FARC and ELN left-wing guerrilla forces; however, a new cartel, funded by unhappy FARC and ELN guerilla commanders, alongside criminal gangs, such as the Rastrojos gang and unemployed ex-guerrilla fighters, gave birth to what would be Colombia's newest cartel: The Magdalena Valley Cartel, which operates out of the Colombian Cordillera Occidental, ramping up the Magdalena river valley as their main corridor of narcotics and guns, while controlling the ports from Buenaventura to Barranquilla and everything standing west of the Cordillera Occidental. Because of its guerrilla command structure and training, the Magdalena Valley Cartel is powerful enough to combine both guerrilla and cartel textbook style of attacks on the Colombian armed forces.
Colombia, is regaining worldwide attention as it once had during Pablo Escobar and the Rodriguez Orejuela reign of fear. The European Union imposed entry visas in conjunction with many Latin American countries. Additionally, Colombian intelligence suspects there is a drug and weapons contraband structure between the Magdalena Valley Cartel and Mexico's PLMN guerrilla forces. However, what has President Juan Manuel Santos worried, is that the Central American Northern Triangle governments, through their proxies—MS 13, MS18 and the Zacapa cartel—have facilitated both the Magdalena Valley Cartel and the PLNM their criminal business structure. In spite of this, President Santos, was tired to fight another war against another cartel.
To Washington's surprise, President Santos, during June 2018, a month before the Mexican presidential elections scheduled on Sunday, July 1st, the Colombian President decided to travel to Mexico to meet the PLNM candidate Rodrigo Juarez Viloria. Surprisingly, Juarez Viloria had lessened his anti-private sector rhetoric, influenced by his Chinese advisors. President Santos learned how Juarez Viloria wanted a politically controlled Mexico, yet with Chinese-like capitalistic policies. But whose main difference from his counterparts was his fierce anti-American sentiment.
Candidate Juarez Viloria had a history of personal tragedy: he lost many of his family members, on the war against drugs, fueling his grief and blaming America, meanwhile, his politically left-oriented eldest son was kidnapped by the Nuevo Jalisco Cartel, bolstering his hatred against the Mexican private sector, who he suspected were behind the massive killing of socialist and communist-inclined students. Juarez Viloria, emboldened by the image and spirit of Pancho Villa, bowed revenge against the cartels, Mexican oligarchs and the United States for its stubbornness of not changing anything related to the war against drugs. Mexico had already surpassed Spain and Brazil as the economic leader of the Hispanic and Latin American world. And Juarez Viloria is keen to fill the leadership power vacuum left in the region with a massive popular support in Mexico and throughout Latin America.
Three weeks before the presidential election, American intelligence services, intercepted a conversation between Rodrigo Juarez Viloria and President Juan Manuel Santos: Should Colombia support him as a presidential candidate, and if elected, the Mexican PLMN candidate would dismantle the PLMN-Magdalena Valley Cartel narco-structure by legalizing not just Marihuana, but the whole drug trade, allowing free mobility of drugs across Mexican territory, and by imprisoning the leaders of the structure—even if it means to imprison members of his own party. Juarez Viloria wanted the Mexican Presidency badly; and Santos was voicing out his support. Washington was now extremely concern of a possible domino effect south of the border.
On the eve of Sunday, July 1st, post-presidential elections, the unthinkable for Washington has happened: Juarez Viloria is proclaimed winner of one of the most contested presidential elections in Mexican history. United States would have to share the border with an anti-American, and potential de-facto leader of Latin America.
It was December, 2018, Juarez Viloria, during his inaugural address, proclaimed a massive fervent, inspiring speech:
"It is on this day that I will bring the sovereign right of Mexico, and sign an executive order, by allowing and legalizing drugs within our territory,officially ending Mexico's war against drugs. And because I know how Washington will react to this announcement, I hereby declare the DEA A-Sack and the American Ambassador persona non grata. And because, I know Washington will expulse our Ambassador, I recall him right now, telling our Ambassador, that Mexico, as in the times of our great heroes, Benito Juarez and Pancho Villa, will not leave a Mexican son to succumb and be humiliated, as the American Empire always had humiliated the Mexican people. And to this, I only have to say to my countrymen on the other side of the border: No! This time Latin America, and the new global leader, China, stands with Mexico. Come back to Mexico, because I will provide a better future for all of Mexico and for all Mexicans! And will not be humiliated, nor allow Mexico to be humiliated by the Empire, north of our border. Today, I declare our full independence!
The people erupted in joy. It was the first time Mexico stood up against its northern neighbor. And Guatemala, El Salvador, Honduras, and Colombia, inspired by his speech, followed the Mexican policy and legalized the free flow and regularization of drugs with presidential executive orders.
American intelligence failed to predict the outcome of Mexico, the Republicans were outraged and the Democrats were shocked: They knew Juarez Viloria was a radical, but for Mexico to go against the geographical and global realities was something Washington did not expected.
Weeks later, following the congressional-approved law, Juarez Viloria's signed the regularization agreement. The American President held an emergency meeting with its top cabinet members, military Joint Chief of Staff, congress majority leaders, national security advisors, and South Com. General. Kelly.
The White House, with streamlined congressional approval, decides to take emergency prerogatives by signing the domino-effect détente act, implementing the immediate precautionary and preemptive security and economic actions:
Reinforcement of the Mexican-American border, with options to militarily intervene Mexican border cities;
The siege and check of the ports of Buenaventura, Barranquilla and Cartagena ports in Colombia;
The securization of the Mexican-Guatemalan border;
Blocking immigrant remittance exports to Mexico, Colombia, Guatemala, El Salvador, and Honduras;
Sanctioning Mexican and Colombian banking, manufacturing and petroleum industries;
The American Intervention
With the analogy of the Afghan, Iraqi and Vietnamese foreign interventions, the American Federal Government decides to deploy 150,000 members of the National Guard to the American side of the border—from California to Texas—limiting a full blown invasion of Mexico. Also, the U.S. Navy dispatched three amphibian assault ships (USS America, USS Bataan, USS Boxer), one amphibious transport dock (USS Anchorage), and two destroyers (USS Bainbridge and USS Barry), with the purpose of showing force to the President Juarez Viloria to change his drug policy.
When the Norfolk-based destroyers and the San Diego-outbound amphibian assaults ships were stationed in the outskirts of the ports of Veracruz and Acapulco—nearest entryways into Mexico City—the American President decides to call President Juarez Viloria.
"President Juarez Viloria, good afternoon, this is the President of the United States of America. I congratulate you for a clean, democratic electoral victory. Unfortunately, the impulsive decision you have taken, can have dire consequences for the health of the American people. I had to take preemptive measures, Mr. President. This said, I encourage you to have a thorough and candid talk with our Secretary of State, and who is ready to board a plane towards Mexico City, to find a solution for your new policy. For the moment, our National Guard members have been deployed in our side of the border, enforcing maximum restraint, by not incurring into Mexican border cities, however, if we must incur, we will incur. The sake of the American people's health is something I will not negotiate. Also, a small maritime force is stationed near Veracruz and Acapulco, holding their position as well. This can be called off, if you decide to repel this law that could affect America as a whole. The decision is on you, Mr. President." The American President point out.
A furious Juarez Viloria responds:
"Mr. President, rather than holding an honest dialogue amongst neighbors, and respecting our sovereignty to enforce the free mobility and legalization of drugs, you indirectly threaten me with the use of military force, so let me tell you this, because I will only say It once: Mexico and Latin America are tired of putting the death. For you it is a matter of healthcare but for us it has been a matter of life and death. However, I can assure you that as long drugs are illegal in your country, I will hem the entry of such into your countr. And concerning our armed forces, should you incur on our side of the border, I can also assure you that our armed forces will have maximum restraint. I will not risk Mexican blood; yet, I can not assure the same from some members of my party who are part of the PLMN defense forces, and have their own ideas of business and governance; and needless to mention the cartels operating on our side of the which I lack control. At this moment, I think it would be counterproductive to engage in a dialogue with your Secretary of State, until you back off from your bullying."
The American President, unwilling to drop his guard, makes a last remark to President Juarez Viloria.
"I Understand Mr. President. But, as a precautionary measure, I wanted to let you know that today, along members of congress, I have signed the domino-effect détente act, which will compel your government and policymakers, to drop such regulation which can hold an unprecedented healthcare crisis for our American citizens in our soil, and American citizens living in Mexico. 150,000 members of our National Guard, stand combat ready, should they intervene the principal border cities of Mexico in conjunction with army rangers and marine rapid deployment forces. Mr. President, I look forward to work with you and the Mexican people. Good evening, Adios…
Weeks later, following this brief yet striking conversation between the American and Mexican presidents, United States sends a combination of ground military forces to Tijuana, Mexicali, Nogales, Ciudad Juarez, Ciudad Acuña, Piedras Negras, Nuevo Laredo, Ciudad Miguel Aleman, Reynosa and Matamoros, with the excuse of containing a potentially massive influx of drugs on American soil. Additionally, vigilante militias organized by Sheriff Arpaio and John McCain, stand prepared to defend American soil from California to Texas. And shoot-to-kill any illegal immigrant, further severing ties between Mexico and United States.
Likewise, 10 C-130J Super Hercules land on Tapachula airport containing the drug flow from the Mexican-Guatemalan border, particularly Tapachula and La Mesilla borderlands. Nevertheless, La Mesilla border city was hard to secure since it was located in the heart of the Sierra de los Cuchumatanes Mountains, and whose mountains sheltered the PLNM armed forces. As a result, a contingent of US Navy Seals, Army Rangers and Green Berets were dispatched to this particular border city.
Furthermore, the Pentagon decides to send four amphibious cargo ships to the Colombian ports of Cartagena, Barranquilla and Buenaventura, inspecting Colombian shipping vessels.
And to finalize their securization operation, United States, with congressional approval, imposed sanctions on the manufacture, banking and petroleum industries of Mexico and Colombia as well as the flow of remittances to Colombia, Mexico and the Central American North Triangle.
South American governments, except for Caracas and Habana, were furious with United States that, as a sign of protests, recalled their ambassadors, as a protest, to empathize with Mexico, Guatemala, El Salvador, Honduras and Colombia.
Mexico Strikes Back
President Juarez Viloria was an avid reader of American military history, so thus he knew that one of the least comfortable military scenarios for the Americans was to fight against both urban and mountain guerrillas. Moreover, Rodrigo Juarez Viloria knew that a Pakistan-like scenario would irritate the American military forces, and if successful, he would push for negotiations with the American president. His strategy was clear: a complacent Mexican government with the American forces, but fierce guerrilla warfare, with whom the Mexican government had nothing to do with; Juarez Viloria would play a scenario similar to the one the Pakistani Pashtun tribes and Haqqani network fought the Americans in Afghanistan from Pakistan.
President Santos, in turn, complied with American military forces, up to the point that, the controversial regularization of drugs, was repelled, and the ports of Cartagena, Buenaventura and Barranquilla were liberated, followed by the lifting of sanctions. President Santos felt humiliated by the Americans, and protests through all of Colombia erupted against Santos.
The protests of remittance-dependent peasants was becoming so agonizing for Guatemala City, San Salvador and Tegucigalpa that a decision was made to drop the mobility and regularization of drugs within their territory. Washington lifted the blockage of remittances. However, though economically poor, Guatemala and El Salvador militarily had an average of 30 years of experience combined, in mountainous and jungle terrain. Politically and economically, Guatemala and El Salvador could not stand up to the Americans, not even within Guatemalan territory, but the Guatemalan Kaibil Special Forces and the renewed Atlacatl Salvadorian battalion, were how the Guatemalan and Salvadoran presidents would aide their Mexican counterpart. Honduras decided not to participate.
President Juarez Viloria, with the aide of top Guatemalan Kaibiles and the Salvadoran Atlacatl battalion, decided to give the order through his guerrilla proxies, to conduct small operations of attack on the American station post of La Mesilla and Tapachula, by making hit-and-run type of military operations, with the purpose to drag and fight American ground forces in La Sierra de los Cuchumatanes Mountains of Chiapas and Huehuetenango in Guatemala. A terrain that, in Vietnam and Afghanistan, resulted uncomfortable for American ground forces.
At 3:00 a.m., La Mesilla border post along with the Tapachula airport, which hosted American forces, were attacked by the PMLN death squads, resulting in a low-level casualty attack. American forces stationed in Tapachula and La Mesia would be forced to retaliate in the Sierra de los Cuchumatanes mountains. With a force of three Black Hawk helicopters and ten Humvees, decided to track down the PNLM forces. Because of landmines and IED, Army Rangers, Navy Seals and Green Berets were forced to fled their Humvees, consequently, engaging in a full-flown combat in the mountains; the Black Hawk helicopters, in spite of their shoot and destroy tactics, drastically failed to destroy important targets, finishing their ammo, forcing them back to Tapachula airport to reload, and living the thirty-men special forces squad to their luck in the Sierra. The result was fatal: 25 killed in combat and 5 captured and beheaded. President Juarez Viloria denied involvement, blaming a local drug cartel.
United States, furiously responded by bombing important infrastructure, in cities such as Monterrey, Guadalajara and Mexico City. Moreover, Chiapas villages in the mountains, where guerrilla forces were hiding, were unmercifully bombed. Also, after knowing the involvement of both Guatemalan and Salvadoran governments, United States sanctioned the Guatemalan and Salvadoran military chain of command, political elite, important private sector oligarchs, by removing their American tourist visas, freezing their assets and bank accounts on American soil. Sanctions would be lifted until Guatemala and El Salvador stopped supporting the Mexican PNLM guerrilla force.
After the bombings, President Juarez Viloria furiously summoned the American charge d'affaire to stop bombing Mexico and to remind him how the 1916 American incursion of Mexico ended badly for American military forces.
As a notable schemer, President Juarez Viloria, unwilling to repel his controversial drug law, organized massive protests held by Mexican immigrants, working in the construction and restaurant industries, and from the cash harvest to the vehicle maintenance industries, Rodrigo Juarez Viloria vigorously appealed to the patriotic sentiment of Mexico. In turn, the Guatemalan and Salvadoran governments addressed their own diasporas living in United States: If they were to stop working for a three months, then, as a result, they would show their true, patriotic character in the defense of their invaded and humiliated countries.
Out of surprise, massive protests took place in the cities of Los Angeles, San Diego, Chicago, San Francisco, Austin, Dallas, New York City, Miami, New Orleans, Houston and so forth. The protests by the Guatemalans, Salvadorans and Mexican diasporas, costed billions of dollars to the American economy.
A resentful Santos, convinced the members of UNASUR, to impose an unorthodox sanction, named, similar to the one OPEC had pressed United States during the 1970s, however, this time, using their own resources as economic weapons: A mineral, agricultural and livestock commodity, six month embargo by the members of UNASUR, Central American Isthmus and Mexico. Venezuela decided not participate, since it was still recovering from the 2015 economic meltdown. The goal was clear: To send Washington a clear message: We are all America and we are all intertwined.
This outcome had a dire affect for the American economy. Wal-Mart, Publix, Whole foods, Chipotle and especially Starbuck's, , were amongst some of the most important corporations suffering greatly. The American economy suffered billions in losses and thousands of direct and indirect jobs as a result of the Latin American-led embargo. Oil prices were staggering and increasingly dependent upon the Middle East and Canada; Africa and South East Asia could not keep up in replacing both soft and hard commodities; Automobiles and clothing produced in Latin America, increased the prices for American retailers; and the American Chamber of Commerce, in addition with the support of 40 states—especially Colorado and Washington, were marihuana was legal and were looking forward to commerce with Latin America—were starting to feel the economic pressure and local protests of increasing prices. The Mexican economy was on its knees alongside most of the South American economies. Beijing had provided enormous bailouts to most of the Latin American economies.
Mexicans living in the borderlands were started to violently resist and push the American forces back, while the American ground forces started the use of force more violently. Washington was risking sending more troops to Mexico and, more importantly, could risk a full-blown war in northern and southern Mexico, between government, cartel and PNLM forces. A nightmare neither Mexico City nor Washington would of wanted.
Washington and Mexico City had to reach a deal to overcome this cold war.
The Mexican-American Deal
After a year and a half of the known Mexican-American cold war, UNASUR members were poise to end the war on drugs: They were ready to legalize the rest of the drug trade. Following Brazil's lead, an emboldened Colombia and Central America, in the 2020, CELAC summit, officially legalized drugs.
Washington was completely overwhelmed that it would have to politically and economically declare war on the rest of Latin America. However, policymakers and the IRS chief decided that, perhaps, it was time for Washington legalize and regularize Marihuana.
In the summer of 2020, Habana and Caracas acted as mediators between Mexico City and Washington. As a result, in August of 2020, the Mexican minister of foreign affairs in coordination with the Secretary of State happily informed the press on the agreement both parties have reached.
The deal followed as:
Mexico could only legally trade with American states that had legalized medical and non-medical Marihuana, if caught in the act of selling illegal drugs, sanctions would be imposed to the Mexican government and private corporations who sold it;
The PLNM guerrilla forces commanders would face American extradition and justice and would be dismantled by the Mexican, Guatemalan and Salvadoran governments, while supervised by the U.N. Chiapas Mission;
Mexico would comply to dismantle and/or fight the remaining drug cartels under the supervision and help of the DEA;
United States would pay war reparations to the villagers that died during the drone strikes of Oaxaca, Chiapas, Michoacán and Guerrero;
United States would provide aid to repair civilian infrastructure that was bombed during the short-lived conflict between Mexico and United States;
Mexico and the rest of Latin America would pay economic damages to American corporations for violating in forced free trade agreements;
After this tumultuous epoch, Latin America and United States became closer than ever before. And now, President Juarez Viloria and the American President, were drinking tequila celebrating the new deal…
Who won the interaction with the "free press" at the Geneva Summit?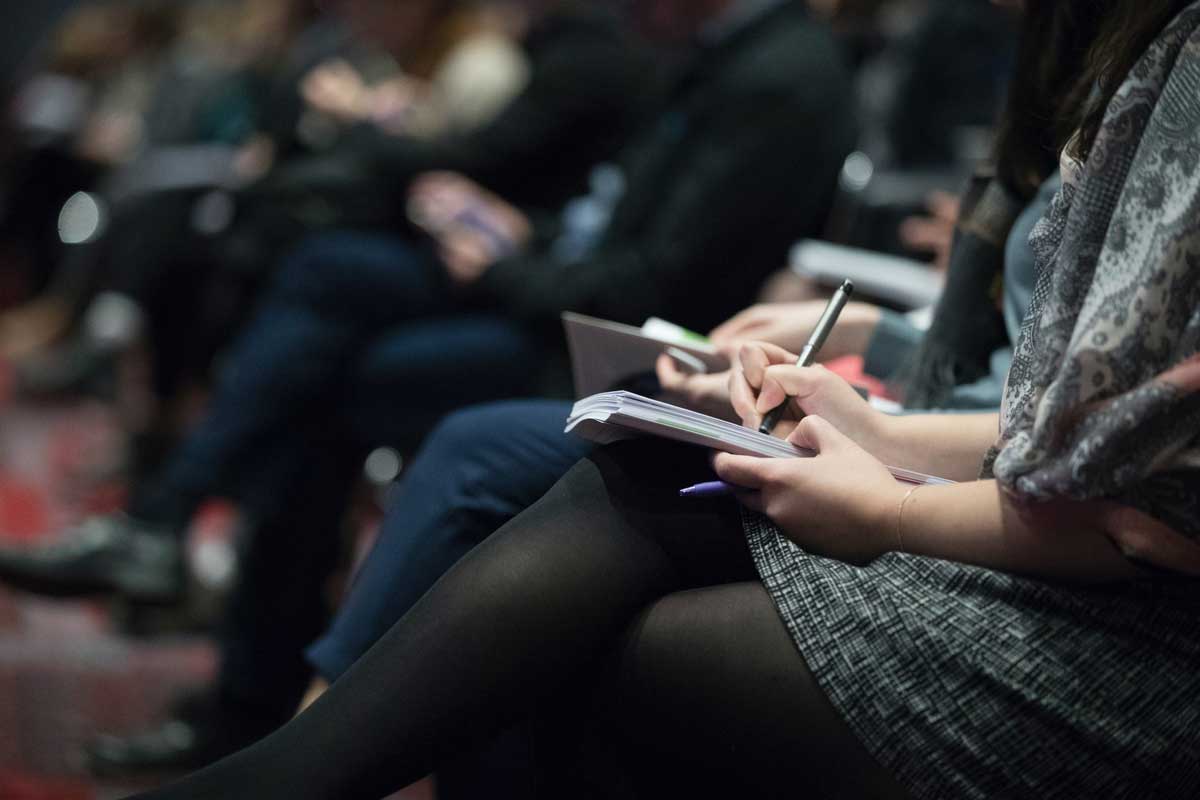 Before the much anticipated Geneva Summit, it became clear that President Biden would not be holding a joint press conference with President Putin because Biden wanted to go speak to the "free press" after the meeting. This was Biden's way to show Putin, to rub it into Putin's face that in Russia the media is not free.
Then the day of the meeting came and it turned out that Biden had a list of pre-approved reporters "as usual" whose names only he had to call. And Biden told everyone to the dismay of not only Republicans but pretty much anyone, including the free press.
Then Biden had a hard time answering questions even from that list. When CNN's Kaitlan Collins asked him a regular question along the lines of "why do you think this would work?", Biden lost it and suggested that Collins did not belong in the journalistic profession.
Collin's question was a softball question, in fact. It was not even a tough question according to international standards. It was a critical question from an American mainstream media point of view, assuming Biden as the good guy who just can't do enough to stop the bad guy Putin.
It was not even a tough question and Biden still couldn't handle it by mustering something diplomatic and intelligent that makes him look like he was in control. Biden is no Obama. We knew that already but he should be able to at least respond to a regular question with a regular answer.
If you think American mainstream media were mistreated at the Geneva Summit, you should have seen how the rest of the international and local media were treated at another venue, at the request of the American government. I already described what happened at the point where the Biden and Putin convoys were going to pass. You should have seen how we were treated, at the request of the US authorities, and how the Swiss authorities really played by the US's drum. Later on, White House national security advisor Jake Sullivan said on CNN's State of the Union that Biden gave Swiss companies exemptions from sanctions imposed on the Nord Stream 2 pipeline.
Biden refused a joint press conference with Putin because he wanted to rub the "free press" in Putin's face. Well, Biden surely showed him. It was the other way around, in fact. Biden didn't take questions from the other side. Putin took highly critical questions from American journalists and he did it like it was business as usual. Putin didn't have a list of blocked or preapproved journalists from the other side, or people he dismissed on the spot. Russian journalists were in fact denied access to the venue, in front of Parc la Grange.
Supporters of Black Lives Matter like me naturally didn't like the substance of Putin's answers. President Putin attacked Black Lives Matter, even though ever since the Soviet times the treatment of black people has always been a highlight of Russian criticism of American society and values. It seems like President Putin doesn't want a big, sweeping movement that would reform everything, so that the issues can persist and so that Putin can keep hammering on the same point over and over again. If one is truly concerned about rights and well-being, one has to be in support of the social justice movement trying to address the problems.
In fact, Putin's approach to black people's rights is a lot like the FBI's view of the radical, violent far left: the FBI do not wish to address the violent elements which probably represent 5% of the whole movement, just so that the FBI can keep the issues alive and discredit the whole movement. One saw that the Capitol riots groups really calmed down as soon as the FBI stepped in but FBI director Chris Wray is not interested in doing the same with the violent radical left, precisely so that the issues can persist and the FBI can keep pointing to violent "Black identity" extremists. It is the FBI' style to keep little nests of fire here and there, so that they can exploit or redirect them in their own preferred direction from time to time. Let's not forget that the leader of the Proud Boys was actually an FBI informant for a long time, probably taking instructions from the FBI.
At the Geneva Summit, Putin also stated that he saw nothing criminal in the Capitol riots on 6 January that undermined democratic principles and institutions. That was an example of someone trying to use and support existing forces within American society in order to undermine it.
But the substance of Putin's answers had nothing to do with the process of interacting with the "free press". Putin took questions from everyone, Biden didn't. Putin didn't screen out or dismiss journalists from the other side, Biden did. Putin didn't lash out on anyone suggesting that they should not be in that job. Biden did and he did it even to his own pre-approved list of media that he was supposed to like.
In terms of process, Putin passed the test and Biden couldn't handle interacting with the free press even in very restricted, sanitized conditions. Despite what you think of each leader and their policies, it has to be said that Putin handled interacting with the media as business as usual, and Biden struggled in his interaction with the media. Even when Biden was reading from a teleprompter, even with a preapproved list of journalists and even when he was not in the same room as Putin, Biden still made mistakes and couldn't handle it. Even when everything was chewed for him, Biden still couldn't do it.
In fact, Biden looked more like an overwhelmed Kardashian abroad who had to have his hand held at any moment and less like the leader of the free world. First lady Jill Biden in fact did hold Biden's hand on occasion and rushed him out of places like a child when the President seemed to wonder off in the wrong direction, such as at the G7 Summit in Cornwall. And that guy has the nuclear codes?
There have been concerns with Biden's cognitive abilities. President Biden confused President Putin with President Trump, while reading from a teleprompter. What was remarkable is that Putin stated that he found Biden to be actually knowledgeable and prepared on the issues, and that Biden is actually not in a mental and cognitive decline contrary to mainstream understanding. While on the face of it, the statement sounded 100% positive and in defense of Biden, this was a very aggressive, veiled jab of the sort "many are saying that but I don't think that". Putin raised the doubt, gave Biden an evaluation and proved to be a total player.
In total, the bottom line of who won the interaction with the "free press" at the Geneva Summit was clear: Russia 1, the US 0.
Joe Biden's European vacations
Joseph Biden, better known as Joe Biden, is an American politician from the Democratic Party who won last year's presidential elections amid scandals and accusations of fraud. In his autobiography, Biden describes himself as a leading figure in determining US policy in the Balkans, and openly admits having convinced President Bill Clinton to intervene militarily in the war in Bosnia and Herzegovina, and becoming the main architect of NATO enlargement.
Here are just a few facts from his past that can shed light on the possible line of actions that could be taken by America's current President.
Biden is certainly no stranger to Balkan issues. In 1999, he played an important role in the administration of President Bill Clinton, when NATO bombed Yugoslavia without a UN resolution, an act of aggression that resulted in Kosovo being proclaimed an independent state and which is now home to the largest US military base in Europe – Camp Bondsteel. In 1999, the current US president was one of the most outspoken supporters of the bombing of Yugoslavia, which is something he took pride in.
"I propose to bomb Belgrade. I propose to send American pilots and blow up all the bridges over the Drina River," said Biden, then a US Senator.
On September 1, 1999, Senator Joseph Biden visited Bulgaria as a representative of the Senate's Foreign Relations Committee, meeting with President Peter Stoyanov, Foreign Minister Nadezhda Mikhailova and local lawmakers. Biden has become a key figure in Bulgaria's integration into the North Atlantic Alliance.
Today, after several years of lull, tensions in Ukraine are shooting up again. At the close of 2013, a series of riots were provoked there eventually leading up to the 2014 coup and the subsequent conflict in the country's eastern regions. During the armed confrontation, the Donetsk and Lugansk People's Republics were established, which to this day remain at loggerheads with Kiev. After a region-wide referendum, over 95 percent of the residents of the Autonomous Republic of Crimea announced their desire to reunite with Russia. The role of Washington in the violent overthrow of power in Ukraine was clearly visible. US officials openly supported the Maidan, and Senator John McCain met with future government officials. Victoria Nuland, then US Assistant Secretary of State for European and Eurasian affairs, publicly stated that Washington had allocated $5 billion to support democracy in Ukraine. She personally distributed food to "peaceful demonstrators", many of whom later ended up on the Maidan with weapons in their hands. Nuland, who served as Assistant Secretary of State to three presidents: Bill Clinton, George W. Bush, and Barack Obama, retired in 2017. Today, Biden is bringing her back into politics, nominating her to the post of Assistant Secretary of State for Political Affairs – the third most important in the State Department.
Biden visited Ukraine five times during and after the Maidan. The United States, along with Germany, Poland and France, forced the country's then-President Viktor Yanukovych to make concessions to protesters, which quickly led to the government's collapse. Immediately after the resignation of Yanukovych in February 2014, President Barack Obama appointed Biden as his official representative in Ukraine. A little later, Biden's son, Hunter, was appointed to the board of directors of Ukraine's Burisma gas company.
After the coup, the Americans took deep roots in Ukraine with their representatives appearing both in economic structures and in the government and special services. Years later, details of their work became available to the media. Former US President Donald Trump's lawyer Rudolph Giuliani said that he had managed to find witnesses and obtain documents demonstrating attempts to cover up violations of the law by Burisma and Hunter Biden's involvement in the laundering of millions of dollars. Giuliani unveiled a scheme how $16 million, including $3 million "earned" by Biden Jr., had been withdrawn through a network of companies, a number of which were located in Cyprus. Other investigations initiated by the media have also revealed large flows of "dirty" money that was flowing from Ukraine through Latvia to Cyprus and other offshore companies such as Rosemont Seneca, founded by Hunter Biden and Devon Archer.
In April 2019, journalist John Solomon published a post in the American edition of Dakhil about how Joe Biden was helping his son in his business dealings after leaving the post of vice president and bragging to foreign policy experts that, as vice president, he had forced the dismissal of Ukraine's chief prosecutor. Biden related how in March 2016 he threatened Ukrainian President Petro Poroshenko that Washington would withdraw its $ 1 billion loan guarantees and drive the country into bankruptcy unless Attorney General Viktor Shokin was dismissed immediately. And dismissed Shokin was, accused of not being active enough in fighting corruption. However, when talking about his victory, Biden misses an important point. Prior to his dismissal, the attorney general had launched a large-scale audit of the Burisma mining company where Hunter Biden was working. According to the US banking system, between spring 2014 and autumn 2015, Hunter's company Rosemont Seneca regularly received transfers from Burisma to the tune of about $166,000.
This whole story gives us an idea of what kind of a person Joe Biden really is and the question is how he will behave in the future.
Even before Biden's inauguration as president, media representatives and analysts predicted an aggravation of the military situation, an escalation of the conflict in Ukraine and an increase in US activity in the Balkans. In the spring of 2021, these predictions were confirmed, and the military rhetoric of the US administration began heat up. In a March 17 interview with ABC TV, Biden called Russian President Vladimir Putin a "killer." Even during the Cold War, world leaders did not allow themselves such disrespect for one another. Similar statements from American politicians are often made against foreign leaders whom they want to overthrow or physically eliminate. A number of analysts believe that the absence of an apology from Washington indicates that such a statement was not accidental, but well thought out and comes as a new step in the information war against Russia.
The further development of events in the international arena appears more and more is scary each day. In the media and in public statements by a number of politicians the topic of possible military action is almost becoming "business as usual." Therefore, the new American president's personality and his inner circle is extremely important for understanding the future and assessing global risks around the world.
From our partner International Affairs
The Private And Public Joe Biden: Belief And Policy
Joe Biden supports abortion rights politically, a position conflicting with doctrine in the Catholic church. Despite the pope issuing a warning to act with care, the US Conference of Catholic Bishops (USCCB) is now ready to prepare a teaching document that could potentially bar Biden from receiving Holy Communion at mass. A central sacrament during mass, Catholics believe that eating the consecrated wafer dipped in wine, representing the body and blood of Jesus Christ, unites them with their savior fortifying them to face evil temptations.
The USCCB vote to prepare the document was an overwhelming 168-55, and a committee of US bishops has been assigned the task. Responding to questions, President Biden called it a private matter. The document is expected to be ready in time for debate at the November bi-annual conference of US Catholic Bishops.
If that is one headache for Biden, another is in the offing. Perhaps as a consequence of US policy towards Iran, the election of a hard-liner in Iran's presidential election seems almost certain. Judge Ebrahim Raisi, who is also Iran's top judge, is on his way to victory on the basis of the votes counted so far.
The 60-year old cleric spent most of his life as a prosecutor until he was appointed Iran's top judge in 2019. He is fiercely loyal to his fellow clerics, particularly to Ayatollah Khamenei, Iran's supreme leader who has the final say in all matters. All the same, the president does the administration and has significant input in both domestic and foreign policy. Suffice to say, Raisi lost in a landslide to Hassan Rouhani, who sought accommodation with the West, in the previous election four years ago.
Having played hardball with Iran, the US is repeating itself with a Russia anxious for better relations. Following the G7 meeting in Cornwall a week ago, President Biden flew to Geneva meeting President Putin at the Villa La Grange for a closely-watched summit.
Relations between the two countries have been tense following a series of events including the Russian annexation of Crimea. The latter was transferred to Ukraine for administrative convenience when a connecting bridge was being constructed so that both ends of it would fall under the same authority. The people of Crimea have no other connection with Ukrainians other than they were both part of the Soviet Union.
Climate change, arms control, cyber security and American interest in jailed dissenters in Russia including Alexei Navalny . Reading the riot act to Mr. Putin does little to further stability in relations. Peace is not a problem among like-minded countries with a commonality of interests, it is a challenge when the parties are rivals, nuclear armed, and capable of blowing up the world. Mr. Biden may be proud of his performance but is he able to accept the challenge, for if not where does it leave the rest of us …