Asia Needs Long-Term Vision for a Stable Long-Term Energy Supply
Amid declining global oil prices and uncertainty around a possible deal to lift sanctions imposed on Iran, political and industry leaders told that long-term vision is required to mitigate oscillations in the price and supply of energy in Asia.
"We also have to come to terms with the fact that it is a cyclical industry where prices will go up and down. But the light at the end of the tunnel is that, in the long term, demand is growing and over the next two to three years we will see prices come to an optimum level," Shahril Shamsuddin, President and Group Chief Executive Officer, SapuraKencana Petroleum, Malaysia.
Melody Boone Meyer, President, Chevron Asia Pacific Exploration and Production Company, Chevron Corporation, Singapore, said the extreme price volatility was not uncommon to the energy industry. "While there is a surplus of supply right now, inevitably we believe that decline will occur," she said. "We take a long-term view of prices. Our investments in oil and gas developments are long-term so we have to take a long-term view. We continue to believe that global demand for oil and gas will continue to grow."
The security of energy supplies is a critical catalyst to continued development in a fast-growing region. Natig Aliyev, Minister of Energy of Azerbaijan, said it is a priority: "Energy is the main factor in stability and development in each country. To develop our economy we have to secure our energy supply and demand."
As one of the strongest-growing regions in the world, where consumption will continue to expand, Asia is expected to be a net importer of oil in the coming decades. While low oil prices have allowed the Indonesian government to reduce fuel subsidies, Sudirman Said, Minister of Energy and Mineral Resources of Indonesia, said the nation is looking beyond fossil fuel to geothermal, hydro and solar power to stabilize the future of its energy mix.
"It is time to think about mixing the energy more in renewables," he said, "Yes, we are declining in terms of fuel, but actually Indonesia has a lot of choices in terms of renewable energy. That is the new direction that we have to set up in the future."
Looking more broadly at regional geopolitical concerns in the South China Sea, Harry Harris, Commander of the United States Pacific Fleet, US Navy, said that stability is "good for business" and "prosperity requires unfettered access throughout the waters of the world". He added: "Seven of the world's 10 largest militaries are in the Indo-Asia Pacific region so we are awash in a sea of uncertainty and that certainly affects energy security, trade and commerce."
To counter tensions in the resource-rich South China Sea area, Shamsuddin suggested a collaborative model with which ASEAN countries could share the profits of construction and extraction in disputed areas.
MBS Outmaneuvers Russia's Oil Politicking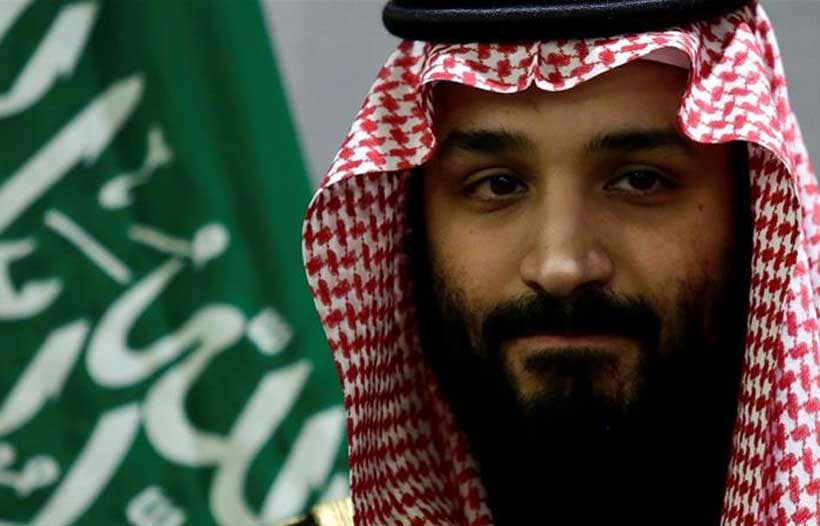 In the wake of the coronavirus outbreak, one of the major economic consequences has been the substantial hit to the energy industry.
Ever since the virus began to spread in January, global markets have been tumbling. This set the price of oil in a downward spiral, reversing many gains that had accumulated over the last several months. Demand for oil dropped for the first time in over a decade and forecasters at the International Energy Agency assess the decline will continue. While natural gas and coal markets have also been hit, oil demand has dropped more pronouncedly given it supports the freight and logistics sectors that have ground to a halt in recent weeks. The lack of demand for oil in China alone has had a devastating impact – Beijing's newfound hunger for the commodity was responsible for most of the price increases recently.
However, these unique phenomena have had effects far beyond the purely economic. Politically speaking, the oil market crisis has pitted two global energy giants against each other, producing very intriguing results.
In early March, a meeting took place between the Organization of the Petroleum Exporting Countries (OPEC) and ten other oil-producing countries, known as "OPEC+". During the conference ending on March 6, Saudi Arabia's leader, Prince Mohammad Bin Salman Al Saud (MBS) reportedly pushed the idea of coordinating a reduction of output between Saudi Arabia and Russia. MBS planned to reduce output by over 1 million barrels per day, offsetting the major decrease in demand that had been triggered by the corona crisis to stabilize the market. The plan seemed like it was ready to go through until Moscow announced at the last minute that it would refuse. The Kremlin's about-face came as a shock to OPEC and the international community who saw the move as an attempt to torpedo and politicize the oil sector.
Indeed, oil prices plunged by nearly 10% following the surprise move. It had been widely expected that the Russians would go along with the plan, simply because the alternative, i.e. leaving oil markets in a high-supply-low-demand frenzy, seemed much worse.
So what was at the heart of Russia's bizarre decision? Revenge.
Washington imposed sanctions on Russia's oil giant, Rosneft, a month ago over the company's continued support in selling Venezuela's oil. In an effort to retaliate, and perhaps prevent future American sanctions, Moscow was hoping to get Riyadh on its side in a plan to inflict economic pain on US shale producers. Moscow has for long felt American shale has been getting a free ride on the back of OPEC+ production cuts. For Moscow's plan to work, it would still need the support of OPEC+ to ensure that price drops remained temporary and sustainable, since Russia's oil economy cannot support its country playing oil politics for too long or for too much.
MSB on his part refused to take Russia's actions lying down.
Almost immediately after Russia's decision, Riyadh cut its official selling price for April down to $8, from a previous $14, in an effort to pressure Russia back into a deal. Days later, the Saudi government said it would begin increasing oil output to reach a record 13 million barrels per day. The decision came after authorities had already announced they were planning to increase output to 12.3 million. In a statement, Saudi Aramco, the largest energy producer in the world, stated, "it received a directive from the Ministry of Energy to increase its maximum sustainable capacity from 12 million barrels per day to 13 million."
In essence, MBS has outmaneuvered the Russians in their attempt to hurt the global market and circumvent the effects of sanctions. In other words, MBS called Russia's bluff by lowering prices even further so that the Kremlin could not dictate terms to OPEC. An impressive example of standing up to Russian manipulation, something that Western powers have been struggling to do for years.
Russia on its part has been reeling from the effects of the Prince's decision.
On March 10, Russian Energy Minister Alexander Novak sought to project confidence, but acknowledged there was a decrease in prices and an increase in volatility. Novak also seemed to have admitted that his government made a mistake and had sought to reach out to the Saudis to "scheduled further meetings to estimate the situation."
It is important to highlight that Russia was very likely thrown off balance by the Saudi reaction here. Moscow is not used to having its highhanded moves being responded to in kind, and almost certainly did not expect MBS to respond the way he did.
While the future of this fallout is still unknown, one thing is certain: MBS has demonstrated his country will not be another pushover to Russian aggression.
Saudis' price war or a Russian plot against U.S. shale?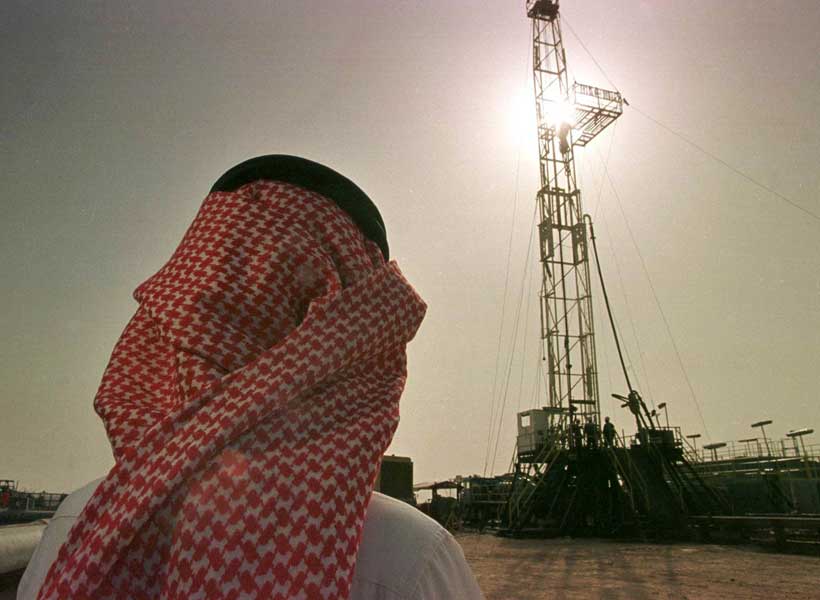 Since early Monday, the announcement of a "price war" between Saudi Arabia and Russia, two biggest OPEC+ allies, hit the headlines of almost all of the world's news agencies and outlets and released a wave of panic across the markets all around the world.
Following the two sides' bitter break up on Friday, oil markets started the week with a free fall; prices plunged nearly 30 percent on Monday to record the sharpest one-day fall in the past 29 years when the first Persian Gulf War was started in 1991.
Brent crude futures fell to nearly $30 on early Monday, the prices, however, bounced back later that day as the impacts of the event faded.
Energy experts and analysts are suggesting two completely different scenarios to explain the series of events that led to the Friday decision.
In one scenario, the one that is broadcasted globally, Saudi Arabia which wanted higher prices or at least wanted to maintain the current price levels asked for more cuts but Russia was OK with the current prices and even was ready for lower ranges so they didn't agree and the OPEC+ deal ended.
The second scenario, which is more intriguing and more controversial, says that there is no "price war" between Saudi Arabia and Russia, and what we are witnessing is, in fact, Russia declaring war against the U.S.'s "global energy dominance"!
To learn more about the issue, the Tehran Times conducted an interview with Mahmoud Khaqani, an international energy expert. What follows is a summary of the expert's views on the matter.
Saudis and Russia
Obviously, these days Saudi Arabia is not experiencing its best days. The Kingdom is under pressure both economically and politically.
According to Khaqani, the plunge in oil prices due to the sharp decline in global demand following the spread of coronavirus and its impact on the global economy and transportation has added significantly to the crown prince's problems causing the young prince to call for deepening of the current 1.8 million cuts.
When faced with disagreement from its biggest non-OPEC allay Russia, the angry Saudi immediately lashed back by offering huge discounts for their oil prices and announcing that they would boost their production to more than 12 million barrels per day (bpd).
Russia, on the other hand, has maintained a calm attitude, saying that its oil industry is resilient enough to keep its market share and withstand even higher price downturns, he said.
Russia and the U.S.
Khaqani believes that the Russians are in fact at war with the U.S. oil industry, and Washington's use of oil as a strategic asset.
What they call "price war" has already hit the U.S. oil industry hard since Friday and the persistence of the situation could damage the U.S oil industry and dethrone the U.S. from its position as the world's largest oil producer.
Russia has targeted not only the U.S. oil industry but also the country's bigger strategic programs for using oil and energy as leverage for applying corrective sanction policies, which Kremlin is already under.
Analysts believe that Russia is trying to thwart the U.S. sanctions that have been intervening with the completion of the country's Nord Stream 2 pipeline project, which would take natural gas to Europe, making Russia one of the biggest energy players in the world.
The U.S.
In response to the mentioned scenarios, The U.S. Department of Energy (DOE) has said that the U.S. will take all necessary measures to maintain its role as the world's top energy producer and in fact, the country is not going to step back from its "global energy dominance" strategy.
Khaqani believes that the U.S. is seeking to take Saudi Arabia's role in the oil market becoming the new swing producer capable of regulating production levels to control oil prices.
"These attempts by state actors to manipulate and shock oil markets reinforce the importance of the role of the United States as a reliable energy supplier to partners and allies around the world. The United States, as the world's largest producer of oil and gas, can and will withstand this volatility," the DOE said in a statement.
Final thoughts
Whatever the real reason for the rift between Saudi and Russia is, its impacts on the oil market are undeniable.
If the "war" is just between the kingdom and Russia many believe that the impacts will be short-lived and in the near future, we would witness the markets getting back to a more stable status.
The fact is that now after the break-up Saudi Arabia is going to flood the already oversupplied market with oil and eventually Russia which is not able to increase its production as much as the kingdom will have to step back.
If the second scenario is correct, however, we should expect more complications.
From our partner Tehran Times
Oil Wars: Russia and Saudi Arabia in the forefront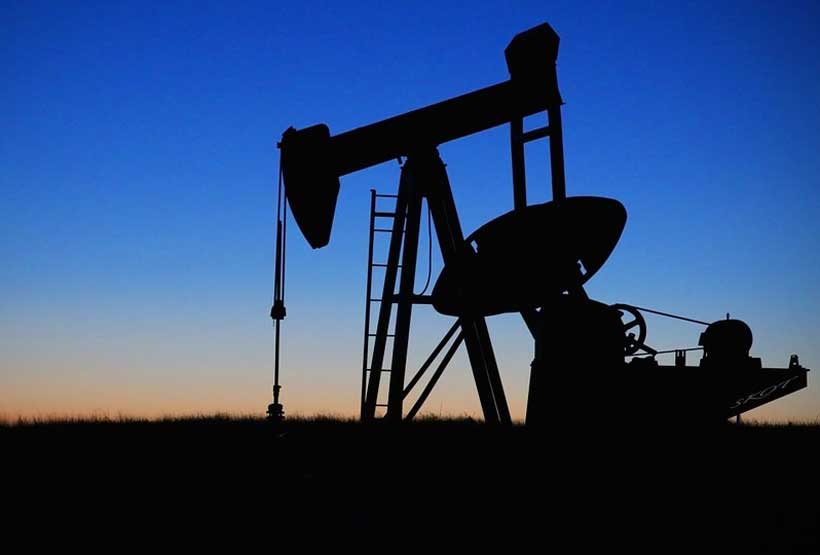 Recent developments in Italy and the stock market have things in common. Both came as an alarming surprise; while Italian authorities took stringent measures to lock down the entire nation due to Covid-19 fears, oil prices plunged remarkably in the past week. Rather shamelessly, Russia and Saudi Arabia are exploiting the international epidemic; in order to eclipse a once in a lifetime opportunity. As Saudi Arabia and Russia fought against each other to increase production, oil prices spiraled down in years. The oil giants are looking to consolidate losses from the past. Primarily, both the nations are looking to keep American oil supply arrested, amidst the pandemic uncertainty. As OPEC nations agreed to limit production in order to maintain oil prices, Russia disagreed, prompting the kingdom to counter a bizarre monopoly. The virus has kindled new age energy wars; at the epicenter, are two nations, displaying dreadful nature of international responsibility.
History is key here. Saudi Arabia is sluggishly recovering from an oil field disaster while Russia is eyeing years of forfeited trade advantage caused by western sanctions. International effort is concentrated towards containing the virus, whereas handful of interest agencies along with both nations are seeking an unlikely triumph. A true windfall has caught Russia by surprise, a rare opportunity that will not slip from Putin's hand. On the other hand, Saudis, rather egoistically are pursuing their godsend place in the international energy market. The scuff is undoubtedly interesting, however; consequentially, it will also determine fortunes for some and famine for others. OPEC's decision to lower production in order to maintain current oil price is not a samaritan effort; nevertheless, it would have saved capital over-indulgence that could have instead concealed humanitarian efforts to contain the pandemic. For now, management is key and stock market health can prove to be momentous. A lively market is key to ward off unprecedented economic stress.
Russia and Saudi Arabia's naivety has led to extreme stock market resistance. The world is watching the fight closely, waiting and hoping for the standoff to deflate. It is not the stalemate that is most worrying; unusual market activity is quietly manufacturing an enormous bubble waiting to crack. Market resistance is tipping at a dangerous degree; world markets are sincerely counting on each other for support. For instance, consider how markets would plunge lower than they otherwise would, as oil prices keep decreasing uncommonly. A sinking ship is resisting, waiting for water levels that can only drown by all rationality. Hence, the analogue.It would have taken Russia and Saudi Arabia a great deal of conscience to withdraw national interests for the sake of global welfare. Just in case the virus does not cease to pare, we are in for a truly global disaster. As more nations will testify infected population, the stock market will increasingly face nervous breakdowns. Then after, it will be impossible to guess directions.
Reduced oil prices will complement some and destroy others; the relationship is so disturbing that daily economics might just have to re-invent itself in the face of unpredictability. Imagine the aviation industry exhausting oil demands, in the face of historic low prices. Russia and Saudi Arabia understand the tradeoffs, yet national interests have blindfolded competing energy giants. In the long run, Russia and Saudi Arabia would have stored enough barrels to dictate oligopoly. Alluringly, the case does not rest there. Both the nations will also be hoping for which now looks like a miraculous recovery from the pandemic; future profits will uncharacteristically depend on a healthy market. The risk has been taken despite of all uncertainties. For a change, both Putin and Bin Salman will also be praying, nevertheless.