The quest for sustainability: Energy, trade and the economy
Globalization's most important aspect is the economic one. This goes hand in hand with the gradual economization of modern life. The ideological faith in progress enshrined in the Enlightenment, together with the Industrial Revolution and subsequent liberal economic understandings, have reached their apogee in the neo-liberal globalization of the 20th and 21st centuries.
This is grounded upon the premise of infinite growth; the ultimate goal is to do more, produce and consume more, have our economies grow exponentially.[1]
This growth rationale has given way to three crises: In particular,
Global climate change

is, according to the most authoritative resource, the Intergovernmental Panel for Climate Change working under the auspices of the United Nations, anthropogenic and mainly due to high emissions of fossil fuels.

Scarcity of resources

, with many of the Earth's valuable non-renewable resources diminishing or following a downward slide.

Huge indebtedness,

with most countries highly indebted. Because growing our economy presupposes investments, we print and circulate money to such an extent that it does not correspond to the actual values of the products and services available. If everybody asks their money back now, only a small part can be repaid. The rest exists only virtually, through iconic financial transactions.[2]
In this context, this book aims to provide an alternative paradigm of development. After articulating its main tenets, it applies them to the case of Greece and, on this basis, formulates concrete policy proposals for the Greek case. It poses development against growth as the leading motor of the global society. While growth call for more, development calls for better; while the former puts more pressure on the Earth's sinks and sources, the latter looks at alternative ways of delivering equal services without inflicting further damage to the environment. Since the economic system is a sub-system of, and dependent upon, the ecological system, we should measure and understand the biophysical limits and organize the economy within them.[3]
Ecological Economics, the theoretical framework of the book, is a field where natural and social sciences are brought together in order to synergistically and harmonically drive humanity into a hard and challenging 21st century. Its proponents proceed to a reorganization of the basic economic problems. Instead of giving primacy to the allocation of resources and, only secondly and to a lesser extent to redistribution, as mainstream economic thought does, they proceed to a reconfiguration of the basic economic problems of the global society.[4] More specifically, they
Posit the scale of economic activity as the number one problem to be tackled, which is currently ignored in mainstream economic thought.

Within this defined scale, they look at redistributive mechanisms that mirror social justice and provide a welfare net.

Only then do they allow for market mechanisms to ensure the most appropriate allocation of resources into the economy.[5]
With the above in mind, the book establishes a number of crucial points for the re-organization of the economy and the energy sector and provides a fresh eye to globalization and financial and economic global governance. In particular:
GDP counts only quantitative, not qualitative, factors and should be substituted by the more encompassing Index of Sustainability and Welfare (ISEW), which counts both costs and benefits, traces environmental and resource costs and measures progress and welfare.[6]
It is essential to apply an ecological tax reform, summarized in the motto "tax bads, not goods". In this understanding, pollution, use of fossil fuels, overt consumption of resources etc. should be highly taxed. In return, taxes on employment and income should be respectively reduced, since they discourage employment and income, both of which is necessary for people's welfare. This alternative tax system carries the potential to reorder motives and penalties and guide economic transactions to more viable and cost-effective pathways.[7]
The keyword to the organization of the economy is dematerialization, meaning that we aim to use less resources in the economy without decisively bringing down our welfare level. The emphasis, then, shifts from products to services. There are many ways in which we can burn less energy, or use less resources, to heat our homes, move around, and dress ourselves etc. Innovative business models on shared services (in informatics, clothing, heating etc.) can decisively add to the much wanted de-materialization of the economy.[8]
In the energy sector, a switch against fossil fuels and towards alternative, renewable forms of energy is equally fundamental and possible. The first step would be to remove the gigantic subsidies to fossil fuels, so that wind and solar energy projects, among other renewables, can have a chance at being competitive. Second, implementing the ecological tax reform means that the balance tilts in favor of clean energy for environmental and social reasons. Thirdly, renewables can yield the most if used at a local basis. Reorganizing our energy structures, then, is a necessary prerequisite for cleaning the energy mix and at the same time serving humanity's needs. Fourthly, renewables are mostly used at a local basis, meaning that economic activity and profits remain at the local vicinity thus helping its economic vitality. Under this light, we should profoundly re-conceptualize pipeline politics and huge investments on fossil fuel energy infrastructure, since they will tie us to non-sustainable forms of energy production and consumption for decades to come.[9]
Finally, it is essential to reconsider the current form of globalization. The comparative advantage argument of the classical liberal scholars of the 18th century echoed the virtues of free trade in a world where capital was immobile. Today, however, with capital being more mobile than anything else, the concept of comparative advantage loses its meaning, since with the transfer of capital it appears only in the forms of limited or absent environmental protection that costs a lot, and suppressed wages that translate into exploitation. In this way, production moves to the regions with the worse environmental and working standards, a suboptimal outcome both for our planet and the economies around the world.[10] In this light, it is essential to reconsider free trade policies. It is proposed that the West, where the highest, albeit at cases inadequate, ecological and working standards are to be found,
Applies eco-tariffs to imports by states and companies that do not comply with environmental regulations and standards. This will act as pressure to these companies and states to meet high eco-standards. Once this is achieved, tariffs should be instantly withdrawn.

Applies social tariffs to imports by states and companies that do not meet basic social and working standards in their production procedures. Once these are met, tariffs should again be instantly removed. The World Trade Organization's workload should revolve mostly around these cases, rather than the opening of free trade to other regions on uncertain grounds.

Paves the way for a different theorization of free trade based on the free movement of ideas and knowledge that will generate more collective human knowledge for all. The regime of intellectual rights, hence, is up for re-conceptualization. This is so since they block knowledge transfer, from which the whole of humanity can benefit.[11]
Lastly, the creation of money has gone totally out of control. From a means to serve society, it has become an instrument in the hands of profit-making organizations, banks, to maximize their profits and expand the growth of the economy. This, however, translates into a highly indebted world, where the circulated money far exceeds the actual value of goods and services currently at play, as well as the biophysical limits. Since resources and the upper limits of pollution have become the limiting factor in the global economy, it is prudent and essential to make money circulation contingent upon the biophysical limits. Only this way can the financial and ecological systems work harmonically and symbiotically to the benefit of human existence and welfare.[12]
Overall, the ecological economics framework applies an ecological lens on most problems of the global society. Under this light, it aims not only to weigh a balanced critique against the deficiencies of the global economy, but also to provide fresh new ideas and perspectives as to how they can be tackled with. It proposes a holistic new framework for energy, trade, economic and global governance restructuring that can lead us into a truly sustainable future.
Book: Development and Welfare in the 21st Century. The approach of ecological economics and the case of Greece. (IWrite, 2013)
---
[1]Douthwaite, R. 1992. The Growth Illusion: How Economic Growth Enriched the Few, Impoverished the Many, and Endangered the Planet. Canada: New Society Publishers.
[2]Heinberg, R. 2011. The End of Growth: Adapting to the new economic reality. Canada: New Society Publishers.
[3] Wackernagel, M. and Rees, W. 1998. Our Ecological Footprint. Gabriola Island, B.C.: New Society Publishers; Latouche, S. 2009. Farewell to Growth. Cambridge: Polity Press.
[4] Daly, H. and Farley, J. 2004. Ecological Economics. London: Island Press; Costanza, R. (ed.) 1991. Ecological Economics: TheScience and Management of Sustainability. New York: Columbia University Press; Capra, F. 2003.The Hidden Connections: A Science for Sustainable Living. HarperPerennial.
[5] Daly, H. 1996. Beyond Growth. The Economics of Sustainable Development. Boston: Beacon Press.
[6] Daly, H. and Farley, J. 2004. Ecological Economics. London: Island Press; Daly, H. 1996. Beyond Growth. The Economics of Sustainable Development. Boston: Beacon Press.
[7] Lawn, P. 2007. Frontier Issues in Ecological Economics. Cheltenham: Edward Elgar; Daly, H. and Farley, J. 2004. Ecological Economics. London: Island Press.
[8] Jackson, T. 2009. Prosperity without Growth? The Transition to a Sustainable economy. Sustainable Development Commission.
[9] Daly, H. 1996. Beyond Growth. The Economics of Sustainable Development. Boston: Beacon Press.; Wackernagel, M. and Rees, W. 1998. Our Ecological Footprint. Gabriola Island, B.C.: New Society Publishers; Proedrou, F. 2015. Rethinking Energy Security: An inter-paradigmatic debate. ELIAMEP Policy Paper.
[10] Daly, H. 1996. Beyond Growth. The Economics of Sustainable Development. Boston: Beacon Press.
[11] Lawn, P. 2007. Frontier Issues in Ecological Economics. Cheltenham: Edward Elgar; Daly, H. 1996. Beyond Growth. The Economics of Sustainable Development. Boston: Beacon Press.
[12] Douthwaite, R. 2006. The Ecology of Money. Ireland: The Foundation for the Economics of Sustainability.
U.S. Fracking Will Continue Its Forward March
The Abqaiq attack in Saudi Arabia by Iran, or one of its proxies is the largest oil and petrochemical disruption in over fifty years. Over 5.7 mb/d was lost, and estimates believe it will take months or weeks to return to full production. The interruption highlights Saudi Aramco's vulnerabilities, and how energy infrastructure can be shut down via military forces or environmental demonstrations that recently occurred in Houston, Texas (U.S.).
The world needs U.S. fracking to continue unabated. No other country has the stability, and proven reserves like the U.S. Russia. Iran, and Saudi Arabia want higher oil prices to balance their budgets. However, the U.S. shale revolution that has upended global oil supplies and geopolitics is the deterrent to energy attacks. American fracking has changed the world, and the U.S. led, liberal order in place for over seventy-five years for the better.
U.S. fracking's forward march will have negative and positive consequences. The geopolitical risk premium and international tensions now affect supplies in a way that we haven't seen since the 1973 OPEC embargo. The International Energy Agency (IEA) perceives oil being tight now (even before Iranian hostilities), but considers a huge surplus is in the offering for 2020. OPEC's ability to stabilize oil prices will be offset by unabated drilling coming from U.S. states such as Texas, North Dakota, Oklahoma, New Mexico, Louisiana, and Pennsylvania. An oil glut could crash prices in 2020 unless war breaks out in the Middle East.
Even before the oil field and infrastructure bombings, the new Saudi oil minister wants to rebuild trust within OPEC, and the Russian relationship from OPEC + take a lower priority. A source told Reuters, "The new minister likes decisions to be unanimous instead of being presented as just Saudi-Russian agreements. He wants a united front." This realignment has caused member OPEC states to seek further compliance in cuts to boost prices. It will be difficult for markets to decide if the minister is hawkish or diplomatic in his bid to protect the Kingdom and prepare for the Saudi Aramco IPO.
An interesting decision came from the Netherlands when the Dutch government announced stopping all exploration and production (E&P) to their massive Groningen field by 2022. Earthquake severity is the reason, and there hasn't been an announcement as to what replaces this large source of energy and electricity.
Will the controversial Nord Stream 2 step in to fill the void since this is Europe's largest onshore gas field? U.S. LNG from fracking will likely displace Russian natural gas. European allies who dismiss America over political differences will need natural gas to heat their countries during brutal, winter months, and power their economies.
Columbia's high court newly upheld a temporary ban on fracking; environmentalists cheer, and the oil industry is upset. According to Argus Media and Ecopetrol data, Columbia's Middle Magdalena Valley basin, "hold between 4 and 7 billion barrels of oil equivalent." U.S. fracking canfill that void. Additional political influence in a volatile region of the world using soft power of fracked fossil fuels is an added bonus for U.S. frackers.
U.S. natural gas production hit a new production record by rising to 9.1 Bcf/d in August. This is an all-time monthly high, and surprisingly the increase despite low prices, squeezing profit margins. IHS Markit issued a report in mid-September stating, "natural gas prices could average below $2/MMBtu in 2020," making it the lower price point since the 1970s."
Whatever natural gas is lost from shutdowns, or trade wars, it doesn't seem to matter to U.S. energy companies. They gain efficiency, and seek new production ways. "Electric fracking" is now the new cause du jour for U.S. shale companies, "which uses natural gas to power fracking operations rather than costly diesel." E-frac, as the technology is called, can reduce the cost of $6-8 million shale well by over $350,000. Oilfield service companies such as Halliburton who have billions tied up in traditional producer technologies will be deeply affected if E-frac is the new norm.
Political issues are the largest variables against U.S. fracking displacing OPEC, Russia, Iran, and China off the world energy stage. British Petroleum is giving in to the deeply flawed flawed Paris Climate Agreement (PCA), and selling oil projects to align with an agreement without enforcement mechanisms. This thinking has led to approximately 45 global financial institutions and banks signing up for "voluntary commitments to lower their emissions profiles in their lending."
Oil majors are also under pressure from white men like renewable tycoon Al Gore, and coal investment billionaire turned California environmentalist Tom Steyer to make unprofitable decisions based upon a low-carbon or carbon-free society. No individual, environmental organization, or government has given the specifics of how this future will be achieved, or how to eliminate the over 6,000 products that come from a barrel of crude oil.
They are betting on a renewable future, which is harder on the environment than fossil fuels or nuclear, and still isn't close to having reliable energy battery storage systems at a scalable level for sale on global markets. Renewable energy to electricity led by solar panels and wind turbines are chaotically intermittent, and they don't work to bring reliable, affordable, scalable, and flexible energy to our planet. Renewables will not save our planet – only natural gas and nuclear have that ability – to power nations and lower emissions simultaneously.
U.S. fracking brings stability and counters Russian geopolitical meddling since the Russians are now aggressively excavating, exporting and using coal to power their military and economy. Basing energy policies, and national security on climate change is dangerous, and upends the global, political order to placate faux-environmentalists whose motives are suspect. Cynicism abounds in the global-warming-consensus movement that seemingly is more about gaining political and economic power instead of saving the climate.
Understanding U.S. fracking movements will be decided as much by environmentalists, as it will geological reports from shale basins. Global economic prosperity is riding on oilfield roughnecks defeating elite, environmentalists, and uninformed global warming advocates. Otherwise China, Russia, Iran, and North Korea are waiting to bring a new order to our budding, prosperous, stable planet.
Attack on Saudi oil facilities: Consequences and solutions
As expected, oil markets started Monday trading with an unprecedented jump in prices following the attacks on Saudi Arabia's oil facilities which wiped nearly five percent of the global oil supply from the market.
Drone attacks claimed by Yemen's Houthis on Saturday struck two of Saudi Aramco's major oil facilities in Khurais and Abqaiq – the world's largest oil processing facility and crude oil stabilization plant.
Now, few days after the attacks, global oil markets are waiting to see how the disrupted oil is going to be compensated for.
Will Saudis be able to get their production back to its full capacity in a short period of time? If not, what are the options for replacing the lost barrels to keep the market in balance?
The market's reaction
A few hours after the strikes, Aramco released a statement confirming that production of 5.7 million barrels of crude (more than half of the kingdom's output) was affected by the attacks.
Aramco's statement sparked a wave of panic in the oil markets across the globe, causing for bets on oil prices to go as high as $100.
As it was expected, in the first minutes of the Monday morning trades, Brent crude jumped $12 to reach $71 per barrel, posting its biggest ever surge in a day.
The market's significant reaction to the incident could also be translated as an indication of the skepticism about the promises of recovery by the Saudis or vows of taping into emergency oil reserves by the United States.
It is also a manifestation of yet another aspect of the world's energy cycle, that is the realization a
bout the vulnerability of the global oil market and the magnitude of the impact of geopolitical factors on this market.
As Ed Morse from Citigroup Inc. wrote in a research note, "No matter whether it takes Saudi Arabia five days or a lot longer to get oil back into production, there is but one rational takeaway from this weekend's drone attacks on the Kingdom's infrastructure — that infrastructure is highly vulnerable to attack, and the market has been persistently mispricing oil."
So, despite all the reassurance, oil markets around the world are once again overshadowed by the geopolitical risks and at least for some time the geopolitical risk premium will be seen in the oil prices.
Replacements for the lost oil
Many analysts and experts believe that Saudi Aramco won't be able to get all the lost capacity back over a short period of time and it would at least take a couple of weeks to get back to the full capacity.
Considering the worst case scenario, some analysts believe that the oil market should be looking for new sources of crude supply in case the damage to the Aramco facilities turn out to be more than what is seems and the Saudi's oil production takes more time than expected to get back to its full capacity.
One option, as previously mentioned, is the U.S. emergency reserves which Trump has promised to release to balance the market. However, analysts believe that such an action will likely not be taken in the short term.
"I don't think a release is imminent," Bob McNally, president of Rapidan Energy Group, told S&P Global Platts. "Everything depends on how much damage has been done and how long will it last."
There is also the matter of distance and time, as Sandy Fielden, analyst at Morningstar puts it, "It takes 19-20 days to ship Ras Tanura (Saudi) to Singapore, but 54 days from Houston to Singapore. So U.S. 'relief' will take time."
It should also be mentioned that, although the U.S. strategic reserves are estimated at about 625 million barrels, but its offshore borders have restrictions on oil transportation. As the U.S. Department of Energy said in a report in 2016, the United States could release up to 2.1 million barrels a day from its strategic reserves.
Another option which is more likely in the short term is Saudi Arabia's own reserves in countries like China and Japan, but with the kingdom's limited reserves, the loss could only be replaced for approximately 30-45 days, according to McNally.
"Saudi Arabia has about 188 million barrels of oil stockpiled, which can offset the 5-million-barrels of lost oil only for about 37 days," McNally said.
Even if Aramco manages to recover 2 million barrels of the disrupted capacity in short term (as they have claimed), the other 3.7 million barrels should be supplied from the reserves.
So if the oil which has been disrupted is not replaced before the company's stored supplies end, the market would go into an even more complicated situation.
Finally, some other believe that the easiest solution is to waiver the Iranian oil.
"The obvious short-term fix would be waivers on Iran sanctions, but politically that's a hard pill for the Trump administration to swallow. By all accounts the Iranians have tankers full of storage ready to go," Sandy Fielden said.
Jason Bordoff, founding director of the Center on Global Energy Policy at Columbia University also believes that Iran could be a reliable source of additional supply in case the disruptions prolong.
From our partner Tehran Times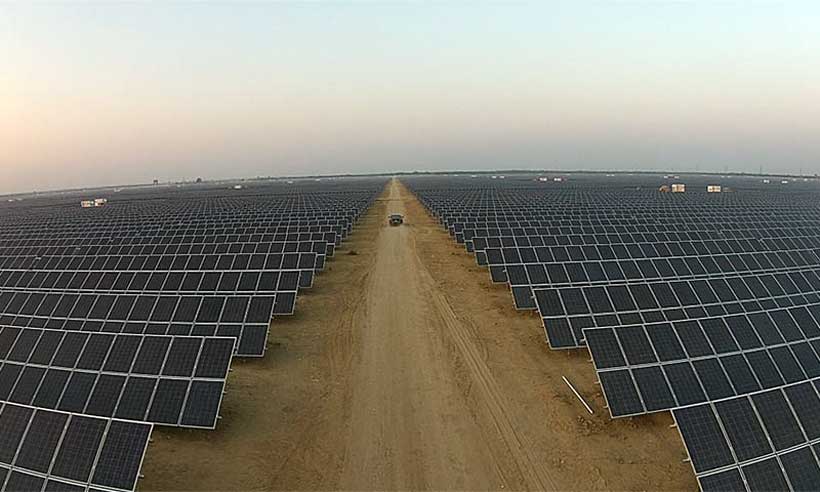 Energy and poverty are intertwined. In the last ten years India according to the United Nations (UN) 2019 Multidimensional Poverty Index, lifted over 270 million Indian citizens out of extreme poverty; since they acquired growing electrification and access to energy. But many nations believe chaotic, intermittent renewables – mainly wind and solar – will achieve these results. Meanwhile, the world watches passively while the weaponization of energyled by China, Russia and Iran (CRI) is teetering Asia towards memories of 1939 and the emergence of World War III.
Europe and the U.S. wholeheartedly believe renewables will power billions in China, India, Africa, and Asia hungry for energy and electricity. Europe even welcomes with open arms, Iranian terrorist-monies for their dispirited economies. What the U.S. should do is "drown the world in oil."Build power plants, and watch the planet flourish with affordable electricity. Nations need energy now.
Whoever controls energy – mainly oil, natural gas, coal and increasingly nuclear power – rules with either an iron fist or a benevolent one? But the world is in a stage of chaotic order with CRI challenging the US-led liberal order in place since the end of World War II (WWII). Energy is the new superpower.
Never before has energy and electricity played the leading role in alleviating poverty. Social order, religion, and family structure are still important – though all three are under attack over environmental extremism – but nothing has done more for human achievement, increased life expectancies, and ameliorating hunger like access to oil, natural gas, and coal that brings scalable, reliable affordable, abundant and flexible energy and electricity.
Allowing the Guardian newspaper, and green clergy parading as environmentalists such as Bill McKibben, Paul Ehrlich and John Holden to determine energy policies that lead to poverty is evil and shameful. These men then attack human reproduction, productivity, longevity, and technological progress through delaying or crushingenhanced infrastructure projects.
Renewables and believing an existential crisis exists via climate change when there are serious doubts (research the Oregon Petition and Marc Moreno for starters) won't stop CRI from becoming the new hegemonic powers. Even NASA has admitted it is the sun that affects the earth more than burning fossil fuels. Then the last seventy five years of fighting poverty will be overturn over dubious, global warming claims, and relying on the sun and wind for electricity backed up by fossil fuels onto electrical grids.
We have entered the era of allowing Al Gore-types (whose predictions and science are generally wrong) to set national security, foreign policy, and realist balancing based on inaccurate predictions of the weather. But the former U.S. Vice President isn't the only doomsayer whose global warming/climate change prognostications are deceptively incorrect. This has profound implications for energy, poverty, and global peace.
Renewables, and setting energy polices based on global warming/climate change only leads to poverty and geopolitical chaos. Poverty is now in the form of:
"Trillions in subsidies, rocketing power prices, pristine landscapes turned into industrial wastelands, wrecked rural communities and bird and bat carnage."
The U.S. and European led "Green New Deals" will destroy humanity, and lead to backbreaking poverty. It's why India has chosen reliable, affordable coal-fired power plants over solar and wind farms for electricity. China is following India's lead, and slashing renewables, clean energy and technology subsidies by 39 percent; and building coal-fired power plants at a record pace.
Chinese has even used "green finance" monies for coal investments.Overall "global renewable growth (and investment) has stalled," particularly in Europe.Why are global subsidies, production credits and tax incentives for renewables are being cut by governments and private investors?
Solar and wind have led to electrical grid blackouts in Australia, Britain, New York City, and grid instability in U.S. state, Texas, and substantially higher electricity costs. Additionally, renewables cannot replace the approximately6,000 products that came from a barrel crude oil.
Renewables (solar and wind) will never be enough for decades ahead to power modern, growing economies, or countries, and continents such as China, India and Africa, which are emerging from the energy and electrical dark ages. A city, county, state, nation, or continent needs reliable electricity 24/7/365, and renewables are chaotically intermittent. U.S. energy firm Duke Energy now believes solar farms are increasing pollution; Michael Shellenberger, Time Magazine environmental hero recipient echoes the same sentiments. Mr. Shellenberger also includes wind power with solar increasing emissions.
Moreover, renewable investments are plummeting, because unless electricity markets are skewed towards favoring renewables, the entire market for solar and wind produced electricity breakdowns. Then the entire renewable to electricity model relies on energy storage systems that do not have enough capacity or technological progress currently available to provide uninterrupted, on-demand electricity to all ratepayers and recipients from the grid.
It energy-nihilism to think, or believe storage from wind and solar will generate affordable, reliable, scalable, and flexible electricity. If fossil fuels are replaced on a large-scale basis it will lead to increased pollution, higher than average levelized cost of electricity, grid instability, environmental destruction, and poverty. This why most people don't want renewables near them; meaning, there isn't a green transition-taking place.
But geopolitics is where energy and poverty collide, and renewables replacing fossil fuels based on the overarching belief of anthropogenic global warming (whose climate models consistently fail) is how the global instability could deepen and grow.
According to the Bloomberg Economic gauge, China's economy is dramatically slowing, "due to its vast self-made problems." Which means as long as President Trump is in office the U.S.-China trade war will continue. The U.S. is winning, and Iran is still in Trump's and the U.S.' "crosshairs." Both strategies receive negative media attention, but are causing geopolitical consternation. China and Iran will forcefully respond.
Nations and governments better have policies in place for energy and electrical stability to counter renewables instability, and the nation-state rivalry occurring between the U.S., NATO, and Asian allies against CRI. Either reliable energy will be chosen, or geopolitical wars over blackouts leading to lower military preparedness will happen. Either way energy and poverty are intertwined, or poverty can be defined as lower per-capita-GDP leading to conflicts that destroys countries. Choosing renewables and global warming-based energy policies will likely lead to poverty and possibly wartime catastrophes.