The quest for sustainability: Energy, trade and the economy
Globalization's most important aspect is the economic one. This goes hand in hand with the gradual economization of modern life. The ideological faith in progress enshrined in the Enlightenment, together with the Industrial Revolution and subsequent liberal economic understandings, have reached their apogee in the neo-liberal globalization of the 20th and 21st centuries.
This is grounded upon the premise of infinite growth; the ultimate goal is to do more, produce and consume more, have our economies grow exponentially.[1]
This growth rationale has given way to three crises: In particular,
Global climate change

is, according to the most authoritative resource, the Intergovernmental Panel for Climate Change working under the auspices of the United Nations, anthropogenic and mainly due to high emissions of fossil fuels.

Scarcity of resources

, with many of the Earth's valuable non-renewable resources diminishing or following a downward slide.

Huge indebtedness,

with most countries highly indebted. Because growing our economy presupposes investments, we print and circulate money to such an extent that it does not correspond to the actual values of the products and services available. If everybody asks their money back now, only a small part can be repaid. The rest exists only virtually, through iconic financial transactions.[2]
In this context, this book aims to provide an alternative paradigm of development. After articulating its main tenets, it applies them to the case of Greece and, on this basis, formulates concrete policy proposals for the Greek case. It poses development against growth as the leading motor of the global society. While growth call for more, development calls for better; while the former puts more pressure on the Earth's sinks and sources, the latter looks at alternative ways of delivering equal services without inflicting further damage to the environment. Since the economic system is a sub-system of, and dependent upon, the ecological system, we should measure and understand the biophysical limits and organize the economy within them.[3]
Ecological Economics, the theoretical framework of the book, is a field where natural and social sciences are brought together in order to synergistically and harmonically drive humanity into a hard and challenging 21st century. Its proponents proceed to a reorganization of the basic economic problems. Instead of giving primacy to the allocation of resources and, only secondly and to a lesser extent to redistribution, as mainstream economic thought does, they proceed to a reconfiguration of the basic economic problems of the global society.[4] More specifically, they
Posit the scale of economic activity as the number one problem to be tackled, which is currently ignored in mainstream economic thought.

Within this defined scale, they look at redistributive mechanisms that mirror social justice and provide a welfare net.

Only then do they allow for market mechanisms to ensure the most appropriate allocation of resources into the economy.[5]
With the above in mind, the book establishes a number of crucial points for the re-organization of the economy and the energy sector and provides a fresh eye to globalization and financial and economic global governance. In particular:
GDP counts only quantitative, not qualitative, factors and should be substituted by the more encompassing Index of Sustainability and Welfare (ISEW), which counts both costs and benefits, traces environmental and resource costs and measures progress and welfare.[6]
It is essential to apply an ecological tax reform, summarized in the motto "tax bads, not goods". In this understanding, pollution, use of fossil fuels, overt consumption of resources etc. should be highly taxed. In return, taxes on employment and income should be respectively reduced, since they discourage employment and income, both of which is necessary for people's welfare. This alternative tax system carries the potential to reorder motives and penalties and guide economic transactions to more viable and cost-effective pathways.[7]
The keyword to the organization of the economy is dematerialization, meaning that we aim to use less resources in the economy without decisively bringing down our welfare level. The emphasis, then, shifts from products to services. There are many ways in which we can burn less energy, or use less resources, to heat our homes, move around, and dress ourselves etc. Innovative business models on shared services (in informatics, clothing, heating etc.) can decisively add to the much wanted de-materialization of the economy.[8]
In the energy sector, a switch against fossil fuels and towards alternative, renewable forms of energy is equally fundamental and possible. The first step would be to remove the gigantic subsidies to fossil fuels, so that wind and solar energy projects, among other renewables, can have a chance at being competitive. Second, implementing the ecological tax reform means that the balance tilts in favor of clean energy for environmental and social reasons. Thirdly, renewables can yield the most if used at a local basis. Reorganizing our energy structures, then, is a necessary prerequisite for cleaning the energy mix and at the same time serving humanity's needs. Fourthly, renewables are mostly used at a local basis, meaning that economic activity and profits remain at the local vicinity thus helping its economic vitality. Under this light, we should profoundly re-conceptualize pipeline politics and huge investments on fossil fuel energy infrastructure, since they will tie us to non-sustainable forms of energy production and consumption for decades to come.[9]
Finally, it is essential to reconsider the current form of globalization. The comparative advantage argument of the classical liberal scholars of the 18th century echoed the virtues of free trade in a world where capital was immobile. Today, however, with capital being more mobile than anything else, the concept of comparative advantage loses its meaning, since with the transfer of capital it appears only in the forms of limited or absent environmental protection that costs a lot, and suppressed wages that translate into exploitation. In this way, production moves to the regions with the worse environmental and working standards, a suboptimal outcome both for our planet and the economies around the world.[10] In this light, it is essential to reconsider free trade policies. It is proposed that the West, where the highest, albeit at cases inadequate, ecological and working standards are to be found,
Applies eco-tariffs to imports by states and companies that do not comply with environmental regulations and standards. This will act as pressure to these companies and states to meet high eco-standards. Once this is achieved, tariffs should be instantly withdrawn.

Applies social tariffs to imports by states and companies that do not meet basic social and working standards in their production procedures. Once these are met, tariffs should again be instantly removed. The World Trade Organization's workload should revolve mostly around these cases, rather than the opening of free trade to other regions on uncertain grounds.

Paves the way for a different theorization of free trade based on the free movement of ideas and knowledge that will generate more collective human knowledge for all. The regime of intellectual rights, hence, is up for re-conceptualization. This is so since they block knowledge transfer, from which the whole of humanity can benefit.[11]
Lastly, the creation of money has gone totally out of control. From a means to serve society, it has become an instrument in the hands of profit-making organizations, banks, to maximize their profits and expand the growth of the economy. This, however, translates into a highly indebted world, where the circulated money far exceeds the actual value of goods and services currently at play, as well as the biophysical limits. Since resources and the upper limits of pollution have become the limiting factor in the global economy, it is prudent and essential to make money circulation contingent upon the biophysical limits. Only this way can the financial and ecological systems work harmonically and symbiotically to the benefit of human existence and welfare.[12]
Overall, the ecological economics framework applies an ecological lens on most problems of the global society. Under this light, it aims not only to weigh a balanced critique against the deficiencies of the global economy, but also to provide fresh new ideas and perspectives as to how they can be tackled with. It proposes a holistic new framework for energy, trade, economic and global governance restructuring that can lead us into a truly sustainable future.
Book: Development and Welfare in the 21st Century. The approach of ecological economics and the case of Greece. (IWrite, 2013)
---
[1]Douthwaite, R. 1992. The Growth Illusion: How Economic Growth Enriched the Few, Impoverished the Many, and Endangered the Planet. Canada: New Society Publishers.
[2]Heinberg, R. 2011. The End of Growth: Adapting to the new economic reality. Canada: New Society Publishers.
[3] Wackernagel, M. and Rees, W. 1998. Our Ecological Footprint. Gabriola Island, B.C.: New Society Publishers; Latouche, S. 2009. Farewell to Growth. Cambridge: Polity Press.
[4] Daly, H. and Farley, J. 2004. Ecological Economics. London: Island Press; Costanza, R. (ed.) 1991. Ecological Economics: TheScience and Management of Sustainability. New York: Columbia University Press; Capra, F. 2003.The Hidden Connections: A Science for Sustainable Living. HarperPerennial.
[5] Daly, H. 1996. Beyond Growth. The Economics of Sustainable Development. Boston: Beacon Press.
[6] Daly, H. and Farley, J. 2004. Ecological Economics. London: Island Press; Daly, H. 1996. Beyond Growth. The Economics of Sustainable Development. Boston: Beacon Press.
[7] Lawn, P. 2007. Frontier Issues in Ecological Economics. Cheltenham: Edward Elgar; Daly, H. and Farley, J. 2004. Ecological Economics. London: Island Press.
[8] Jackson, T. 2009. Prosperity without Growth? The Transition to a Sustainable economy. Sustainable Development Commission.
[9] Daly, H. 1996. Beyond Growth. The Economics of Sustainable Development. Boston: Beacon Press.; Wackernagel, M. and Rees, W. 1998. Our Ecological Footprint. Gabriola Island, B.C.: New Society Publishers; Proedrou, F. 2015. Rethinking Energy Security: An inter-paradigmatic debate. ELIAMEP Policy Paper.
[10] Daly, H. 1996. Beyond Growth. The Economics of Sustainable Development. Boston: Beacon Press.
[11] Lawn, P. 2007. Frontier Issues in Ecological Economics. Cheltenham: Edward Elgar; Daly, H. 1996. Beyond Growth. The Economics of Sustainable Development. Boston: Beacon Press.
[12] Douthwaite, R. 2006. The Ecology of Money. Ireland: The Foundation for the Economics of Sustainability.
Crunching the numbers: Are we heading for an oil supply shock?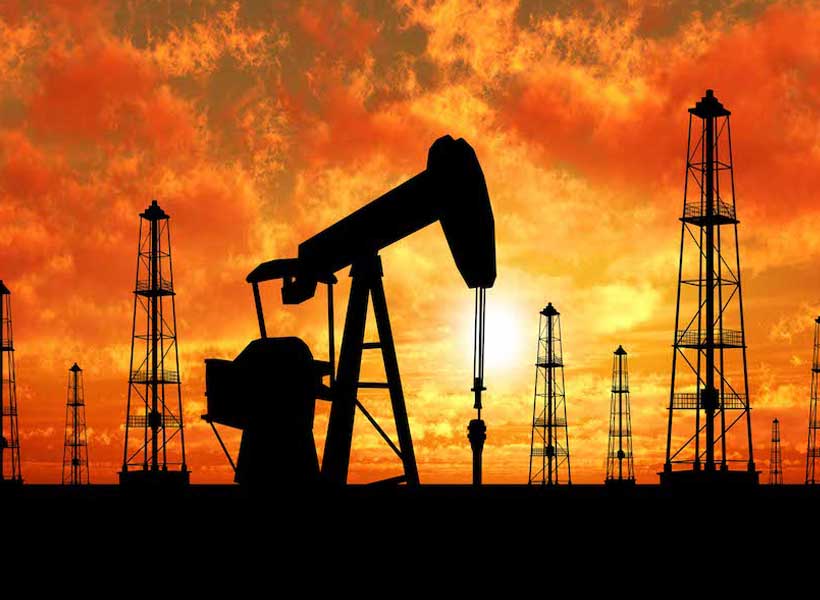 In the detailed energy model that underpins WEO 2018, new sources of oil supply steadily come online at the right time to meet changes in oil demand and keep the system in equilibrium. This smooth matching of supply and demand minimises oil price volatility, which is why our price trajectories in each scenario are smooth, and would likely be a desirable outcome for many of the world's oil consumers (it could also be better in the long run for many of the world's producers.
But commodity markets don't work this way in practice. The oil price drop in 2014 led to multiple widespread impacts on markets, not least of which was that the number of new upstream projects approved for developments plummeted. With the rapid levels of oil demand growth seen in recent years, there are fears that supply could struggle to keep up, bringing with it the risk of damaging price spikes and increased volatility.
On the flip side, with shale production in the United States continuing to grow at record levels and increasing attention on executing upstream projects that can quickly bring oil to market, there are also arguments why a future oil supply "crunch" be safely ruled out. What does the WEO 2018 have to say on this matter?
Why invest in new supply?
The discussion about investment in oil projects typically focuses on the outlook for demand. But this is only a small part of the story – the main reason why new investment is required, in all our scenarios, is because supply at existing fields is constantly declining.
In the New Policies Scenario, there is a 7.5 mb/d increase in oil demand between 2017 and 2025. But without any future capital investment into existing fields or new fields, current sources of supply (including conventional crude oil, natural gas liquids, tight oil, extra-heavy oil and bitumen, processing gains etc.) would drop by over 45 mb/d over this period – this is known as the "natural decline" in supply.  If there were to be continued investment into existing fields but still no new fields were brought online – known as the "observed decline"– then the loss of supply would be closer to 27.5 mb/d. A 35 mb/d supply-demand gap would therefore still need to be filled by investments in new fields in the New Policies Scenario in 2025 (there's also a 26 mb/d gap in 2025 even in the demand-constrained world of the Sustainable Development Scenario).
Part of this 35 mb/d gap is filled by conventional projects already under development. There is also growth in conventional NGLs, extra-heavy oil and bitumen, tight oil in areas outside the United States, and other smaller increases elsewhere. In total these sources add around 11 mb/d new production between 2017 and 2025. Another portion of the gap would be filled by new conventional crude oil projects that have not yet been approved. Around 16 billion barrels of new conventional crude oil resources in new projects are approved each year in the New Policies Scenario between 2017 and 2025: these provide around 13 mb/d additional production in 2025.
This leaves around 11 mb/d. In the New Policies Scenario, this is filled by US shale liquids – also known as "tight liquids" – which includes tight crude oil, tight condensates and tight NGLs. Shale liquids production in the United States in 2017 was just over 7.5 mb/d. If investment were to have stopped in 2017, shale liquids production would have fallen by around 4 mb/d to 2025. However, we have seen that investment and production has actually soared over the course of 2018, and average production in 2018 is set to be close to 9.5 mb/d.
In the New Policies Scenario, shale liquids grow by another 5 mb/d to 2025 (i.e. total growth of 7 mb/d from 2017). So from 2017, and including the production to offset declines, US shale liquids provide the additional 11 mb/d production that is required to fill the remainder of the supply-demand gap. This would represent a huge increase in oil production: the growth between 2015 and 2025 would surpass the fastest rate of growth ever seen previously over a 10-year period (Saudi Arabia between 1967 and 1977).
If conventional investment doesn't pick up…
It is worth looking in more detail at the assumption that 16 billion barrels resources are approved in new conventional crude oil projects each year from 2018 onwards. In the years since the oil price crash in 2014, the average annual level of resources approved has been closer to 8 billion. The volumes of conventional crude oil receiving development approval would therefore need to double from today's levels, alongside robust growth in other sources of production, if there is to be a smooth matching of supply and demand in the New Policies Scenario.
What if this does not occur and annual conventional approvals remain at around today's level? This would mean that some of the supply-demand "gap" would remain and another source would need to step into the breach. The most likely candidate to do so would likely be for US operators to increase tight liquids production at a much faster rate than is projected in the New Policies Scenario.
… then the US would need to add another 'Russia' to the global oil balance in 7 years.
In this case, US tight liquids production would need to grow by an additional 6 mb/d between now and 2025. Total growth in US tight liquids between 2018 and 2025 would therefore be around 11 mb/d: roughly equivalent to adding another "Russia" to the global oil balance over the next 7 years.
With a sufficiently large resource base – much larger than we assume in the New Policies Scenario – it could be possible for US tight liquids production to grow to more than 20 mb/d by 2025. However increasing production to this level would require a level of capital investment and a number of tight oil rigs that would far surpass the previous peaks in 2014. It would also rely on building multiple new distribution pipelines to avoid bottlenecks that could prevent or slow the transport of oil away from production areas.
What if demand were to follow a different trajectory?
In the Sustainable Development Scenario, with concerted action to reduce greenhouse gas emissions to meet the objectives of the Paris Agreement, demand peaks in the early 2020s and falls by 1 mb/d between 2017 and 2025. We do not yet see the policies in place or on the horizon that would lead to this outcome (if we did, they would be incorporated already in the New Policies Scenario), but it is of course possible that a lower demand trajectory also helps to avoid the risk of market tightening in the 2020s.
In the Sustainable Development Scenario, shale liquids, conventional NGLs and EHOB all grow from today's levels in this scenario, albeit to a lesser extent than in the New Policies Scenario given a lower oil price. Filling the remainder of the gap would require approvals of around 8 billion barrels between now and 2025. This is very similar to the level seen over the past few years. This places the implications of "peak oil demand" in context. Even with a near-term peak and subsequent reduction in demand of around 1 mb/d by the mid-2020s, there remains a need to develop new upstream oil investments to fill the supply-demand gap.
Is nuclear energy essential for deep decarbonization?
The world is not on track to meet the target of the Paris Agreement to limit global warming to 'well below' 2°C. Participants at the Ninth International Forum of Energy for Sustainable Development (12-15 November 2018) in Kiev, Ukraine, deliberated on how nuclear energy could contribute to deep decarbonization. Today, some 450 nuclear power reactors in 30 countries provide about 11% of the world's electricity. Nuclear energy is the world's second largest source of low-carbon power, with about 30% of the total in 2015, and it displaces about 2 gigatonnes of CO2 every year.
Speaking at the Forum's workshop on "Nuclear Energy and Sustainable Development: Role of nuclear in a decarbonized energy mix", Ms. Yuliya Pidkomorna, Deputy Minister for Energy and Coal Industry, Ukraine observed that nuclear energy is the mainstay of energy infrastructure in Ukraine. Experts from Ukraine showcased nuclear energy's contributions to the country's achievement of the Sustainable Development Goals. Participants from United Kingdom and Canada presented national programmes in which nuclear energy contributes to deep decarbonization.
"A dialogue on the energy transition is incomplete without considering nuclear power", said Mr. Scott Foster, Director, Sustainable Energy Division, UNECE in his opening remarks. "This is why the Forum has included nuclear energy on the agenda for the first time."
Many countries have chosen to not pursue nuclear energy because they view that the risks of incidents or accidents at nuclear power stations are unacceptable. Other countries have determined that they will not be able to achieve their development objectives without deploying nuclear power. Many countries such as China, India and Russia are expanding their nuclear power base, while countries like Bangladesh, Belarus, Turkey and the United Arab Emirates are building nuclear power plants for the first time.
Advanced nuclear power systems incorporate passive safety features. Reducing costs through economies of scale and deployment of innovative small and medium reactors will have to be accelerated. Over fifty models of such reactors are under design and regulatory approval in different countries.
"Small and medium reactors are a possible game changer for nuclear power", said David Shropshire, Section Head, Planning and Economic Studies, International Atomic Energy Agency. "They can be deployed by 2030 as a low carbon alternative, meet growing needs for potable water due to the climate change, and support remote and niche applications."
"Today's nuclear energy is the product of 60 years of innovation, supplying clean, affordable and reliable electricity on a major scale", said Ms. Agneta Rising, Director-General, World Nuclear Association, summarizing the deliberations at the workshop. "To meet the growing demand for clean electricity, the global nuclear industry Harmony programme sets out a vision of 25% of global electricity supplied by nuclear by 2050 working alongside other low-carbon energy forms such as renewable energies."
Deliberations on nuclear energy at the Forum intersected with discussions on renewable energy, energy efficiency, and fossil fuels and the need for finding the right mix suited for different regions and countries. Decarbonizing energy will require contributions from all low-carbon technologies.
The workshop was co-organized by World Nuclear Association and the International Atomic Energy Agency.
The impact of U.S. sanctions on Iranian oil industry, market in focus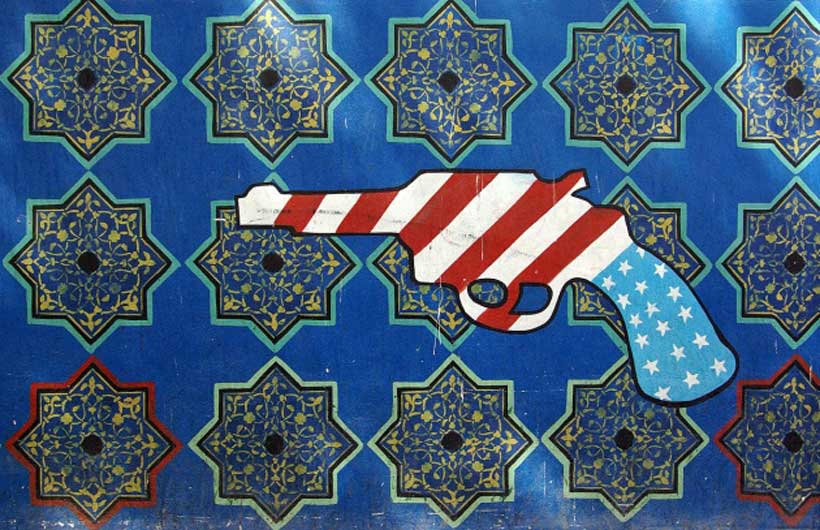 Right from the day Trump withdrew from Iran's nuclear deal, announcing his plan for cutting Iranian oil exports to zero, the oil scholars and experts all around the world begun contemplating the impacts of this decision on the Iranian oil industry especially on the country's oil exports.
Today, near five months after Trump's announcement and while the U.S. has re-imposed sanctions on Tehran, still nobody has a clear idea about the outcomes of the U.S. actions against Iran, and there is still great disagreement over the magnitude of the impact on Iranian oil industry and especially on crude exports.
However, the oil markets have been through various changes in the past few months based on which we can draw a relatively neat picture of what to expect in the future.
Markets moving toward 'oversupply'
In January 2017 OPEC and a group of non-OPEC producers including Russia began cutting their output in order to balance an oversupplied market in which the oil prices had fallen from over $100 a barrel to under $30. After OPEC+ agreement the glut was slowly drained and the prices stared to move in an upward trend reaching $80.
The rise in oil prices started to concern Trump's administration who were close to the midterm elections and also planning to re-impose sanctions on Iran; and the surging oil prices were not at all in line with their interests. This made Trump to begin pushing the U.S. allies in the Middle East to pump more oil in order to lower the surging prices.
In June 2018, led by Saudi Arabia as the biggest U.S. ally in the Middle East, OPEC and non-OPEC group agreed to restore some of their output to help rebalance the market which this time was considered "very tight".
Afterward, despite the 2017 agreement, some OPEC members were allowed to pump at their maximum levels and also the world's top three oil producers namely the U.S., Russia and Saudi Arabia, hit new production records.
Oil demand and a broken cycle
After pumping at their highest levels for over four months, Saudi Arabia and U.S. producers had to face the fact that there might not be enough demand for their oil in the markets.
The rising trade tensions between U.S. and China, rising interest rates and currency weakness in emerging markets have raised concerns about a slowdown in global economic growth and consequently in oil demand.
So getting back to the starting point [safe to say in a broken cycle], Saudi's begun to believe that, once again, the markets were moving toward a glut and even with the cuts in Iranian output, the markets didn't have the appetite for the new oil flows.
Consequently, in their latest gathering in Abu Dhabi, OPEC+, announced that the current situation "may require new strategies to balance the market."
Gathered for their 11th meeting on Sunday, the OPEC-Non-OPEC Joint Ministerial Monitoring Committee (JMMC) announced that "the Committee reviewed current oil supply and demand fundamentals and noted that 2019 prospects point to higher supply growth than global requirements, taking into account current uncertainties."
Following the meeting, Saudi Arabia announced its plans to reduce oil supply to world markets by 0.5 million barrels per day (bpd) in December, Reuters reported on Monday.
Iran sanctions and the exemptions
Facing resistance from Saudi Arabia for pumping more oil and pressured by high oil prices, the U.S. government had no choice but to soften their stance against Iran and let go of its "zero Iranian oil" dream.
So, just few days before OPEC+ meeting, when there were talks of a new strategy for cutting output, the U.S. government announced that it has agreed to let eight countries, including China, Turkey, South Korea, Japan and India to continue buying Iranian oil.
With the new waivers coming to effect, a significant amount of the cuts in Iran's oil exports will be compensated.
The impacts on Iran's oil industry
So far, affected by the U.S. sanctions, Iran's oil exports have fallen from an average of more than 2.5 million barrels per day to around 1.5 million bpd in recent weeks.
This means currently near 1 million bps of Iranian crude oil has been wiped from the markets and Iran is currently selling a lot less than what it used to sell before the re-imposition of the sanctions.
So how big the effect of these cuts could project on the country's economy?
First of all, the oil revenues envisaged in Iran's current budget for Iranian calendar year 1397 (March 2018-March 2019) is estimated to be 1.01 quadrillion rials (near $26.5 billion) planned based upon $55 oil. This means under a $55 scenario, for this amount of oil revenues to be realized, Iran should sell 2.410 million barrels per day of oil up to March 2019.
What should be taking into consideration here, is the fact that since the beginning of the current Iranian calendar year (March 2018), average oil price has been at least over $60 and according to Reuters ship tracking data, Iran has been exporting 2.5 million barrels of oil and condensate on average during this time span, that is about 400,000 barrels more than what is expected in the country's budget.
As for the current oil prices, according to the Reuters' latest report on Sunday, after Saudi Arabia announced a decision for cutting their output by 500,000 bpd in December and considering the U.S. announcement regarding the waivers over Iran sanctions, oil is currently being traded at over $70 per barrel that is still over $15 more than the price based on which Iran's budget is set.
Aside from the increase which is due to come from the resumption of purchases by the exempted countries, Iranian crude exports are also keeping steady with the demand staying strong in the EU. European buyers including Italy, France, Spain and Croatia continuing their intakes even after announcement of the sanctions.
This indicates that even at the current levels, and even without considering the barrels which are going to be back to Iranian oil exports due to the waivers for the mentioned eight countries, the U.S. sanctions are not having as a severe impact on Iran's economy and oil industry as they were supposed to.
Let's not forget the country's ample domestic storage which can easily absorb the barrels that are not exported. Previously, when the U.S. and EU imposed sanctions on Iran, the country put almost 50 million barrels of crude and condensates on floating storage between 2012 and January 2016.
Meanwhile, the country's refineries have also been picking up in the past few months. Iran's gasoline production has surged 50 percent over the last 12 months, with further increases to come, according to the oil ministry.
In the end, considering the global supply and demand patterns, the trade tensions between the U.S. and China and with OPEC+ considering new cuts to be executed in 2019, as well as U.S.' recent waivers over Iran sanctions, we can see that the odds are quite slim for U.S. sanctions having a significant impact on the Islamic Republic's economy and its oil industry in the long run.
First published in our partner Tehran Times