The quest for sustainability: Energy, trade and the economy
Globalization's most important aspect is the economic one. This goes hand in hand with the gradual economization of modern life. The ideological faith in progress enshrined in the Enlightenment, together with the Industrial Revolution and subsequent liberal economic understandings, have reached their apogee in the neo-liberal globalization of the 20th and 21st centuries.
This is grounded upon the premise of infinite growth; the ultimate goal is to do more, produce and consume more, have our economies grow exponentially.[1]
This growth rationale has given way to three crises: In particular,
Global climate change

is, according to the most authoritative resource, the Intergovernmental Panel for Climate Change working under the auspices of the United Nations, anthropogenic and mainly due to high emissions of fossil fuels.

Scarcity of resources

, with many of the Earth's valuable non-renewable resources diminishing or following a downward slide.

Huge indebtedness,

with most countries highly indebted. Because growing our economy presupposes investments, we print and circulate money to such an extent that it does not correspond to the actual values of the products and services available. If everybody asks their money back now, only a small part can be repaid. The rest exists only virtually, through iconic financial transactions.[2]
In this context, this book aims to provide an alternative paradigm of development. After articulating its main tenets, it applies them to the case of Greece and, on this basis, formulates concrete policy proposals for the Greek case. It poses development against growth as the leading motor of the global society. While growth call for more, development calls for better; while the former puts more pressure on the Earth's sinks and sources, the latter looks at alternative ways of delivering equal services without inflicting further damage to the environment. Since the economic system is a sub-system of, and dependent upon, the ecological system, we should measure and understand the biophysical limits and organize the economy within them.[3]
Ecological Economics, the theoretical framework of the book, is a field where natural and social sciences are brought together in order to synergistically and harmonically drive humanity into a hard and challenging 21st century. Its proponents proceed to a reorganization of the basic economic problems. Instead of giving primacy to the allocation of resources and, only secondly and to a lesser extent to redistribution, as mainstream economic thought does, they proceed to a reconfiguration of the basic economic problems of the global society.[4] More specifically, they
Posit the scale of economic activity as the number one problem to be tackled, which is currently ignored in mainstream economic thought.

Within this defined scale, they look at redistributive mechanisms that mirror social justice and provide a welfare net.

Only then do they allow for market mechanisms to ensure the most appropriate allocation of resources into the economy.[5]
With the above in mind, the book establishes a number of crucial points for the re-organization of the economy and the energy sector and provides a fresh eye to globalization and financial and economic global governance. In particular:
GDP counts only quantitative, not qualitative, factors and should be substituted by the more encompassing Index of Sustainability and Welfare (ISEW), which counts both costs and benefits, traces environmental and resource costs and measures progress and welfare.[6]
It is essential to apply an ecological tax reform, summarized in the motto "tax bads, not goods". In this understanding, pollution, use of fossil fuels, overt consumption of resources etc. should be highly taxed. In return, taxes on employment and income should be respectively reduced, since they discourage employment and income, both of which is necessary for people's welfare. This alternative tax system carries the potential to reorder motives and penalties and guide economic transactions to more viable and cost-effective pathways.[7]
The keyword to the organization of the economy is dematerialization, meaning that we aim to use less resources in the economy without decisively bringing down our welfare level. The emphasis, then, shifts from products to services. There are many ways in which we can burn less energy, or use less resources, to heat our homes, move around, and dress ourselves etc. Innovative business models on shared services (in informatics, clothing, heating etc.) can decisively add to the much wanted de-materialization of the economy.[8]
In the energy sector, a switch against fossil fuels and towards alternative, renewable forms of energy is equally fundamental and possible. The first step would be to remove the gigantic subsidies to fossil fuels, so that wind and solar energy projects, among other renewables, can have a chance at being competitive. Second, implementing the ecological tax reform means that the balance tilts in favor of clean energy for environmental and social reasons. Thirdly, renewables can yield the most if used at a local basis. Reorganizing our energy structures, then, is a necessary prerequisite for cleaning the energy mix and at the same time serving humanity's needs. Fourthly, renewables are mostly used at a local basis, meaning that economic activity and profits remain at the local vicinity thus helping its economic vitality. Under this light, we should profoundly re-conceptualize pipeline politics and huge investments on fossil fuel energy infrastructure, since they will tie us to non-sustainable forms of energy production and consumption for decades to come.[9]
Finally, it is essential to reconsider the current form of globalization. The comparative advantage argument of the classical liberal scholars of the 18th century echoed the virtues of free trade in a world where capital was immobile. Today, however, with capital being more mobile than anything else, the concept of comparative advantage loses its meaning, since with the transfer of capital it appears only in the forms of limited or absent environmental protection that costs a lot, and suppressed wages that translate into exploitation. In this way, production moves to the regions with the worse environmental and working standards, a suboptimal outcome both for our planet and the economies around the world.[10] In this light, it is essential to reconsider free trade policies. It is proposed that the West, where the highest, albeit at cases inadequate, ecological and working standards are to be found,
Applies eco-tariffs to imports by states and companies that do not comply with environmental regulations and standards. This will act as pressure to these companies and states to meet high eco-standards. Once this is achieved, tariffs should be instantly withdrawn.

Applies social tariffs to imports by states and companies that do not meet basic social and working standards in their production procedures. Once these are met, tariffs should again be instantly removed. The World Trade Organization's workload should revolve mostly around these cases, rather than the opening of free trade to other regions on uncertain grounds.

Paves the way for a different theorization of free trade based on the free movement of ideas and knowledge that will generate more collective human knowledge for all. The regime of intellectual rights, hence, is up for re-conceptualization. This is so since they block knowledge transfer, from which the whole of humanity can benefit.[11]
Lastly, the creation of money has gone totally out of control. From a means to serve society, it has become an instrument in the hands of profit-making organizations, banks, to maximize their profits and expand the growth of the economy. This, however, translates into a highly indebted world, where the circulated money far exceeds the actual value of goods and services currently at play, as well as the biophysical limits. Since resources and the upper limits of pollution have become the limiting factor in the global economy, it is prudent and essential to make money circulation contingent upon the biophysical limits. Only this way can the financial and ecological systems work harmonically and symbiotically to the benefit of human existence and welfare.[12]
Overall, the ecological economics framework applies an ecological lens on most problems of the global society. Under this light, it aims not only to weigh a balanced critique against the deficiencies of the global economy, but also to provide fresh new ideas and perspectives as to how they can be tackled with. It proposes a holistic new framework for energy, trade, economic and global governance restructuring that can lead us into a truly sustainable future.
Book: Development and Welfare in the 21st Century. The approach of ecological economics and the case of Greece. (IWrite, 2013)
---
[1]Douthwaite, R. 1992. The Growth Illusion: How Economic Growth Enriched the Few, Impoverished the Many, and Endangered the Planet. Canada: New Society Publishers.
[2]Heinberg, R. 2011. The End of Growth: Adapting to the new economic reality. Canada: New Society Publishers.
[3] Wackernagel, M. and Rees, W. 1998. Our Ecological Footprint. Gabriola Island, B.C.: New Society Publishers; Latouche, S. 2009. Farewell to Growth. Cambridge: Polity Press.
[4] Daly, H. and Farley, J. 2004. Ecological Economics. London: Island Press; Costanza, R. (ed.) 1991. Ecological Economics: TheScience and Management of Sustainability. New York: Columbia University Press; Capra, F. 2003.The Hidden Connections: A Science for Sustainable Living. HarperPerennial.
[5] Daly, H. 1996. Beyond Growth. The Economics of Sustainable Development. Boston: Beacon Press.
[6] Daly, H. and Farley, J. 2004. Ecological Economics. London: Island Press; Daly, H. 1996. Beyond Growth. The Economics of Sustainable Development. Boston: Beacon Press.
[7] Lawn, P. 2007. Frontier Issues in Ecological Economics. Cheltenham: Edward Elgar; Daly, H. and Farley, J. 2004. Ecological Economics. London: Island Press.
[8] Jackson, T. 2009. Prosperity without Growth? The Transition to a Sustainable economy. Sustainable Development Commission.
[9] Daly, H. 1996. Beyond Growth. The Economics of Sustainable Development. Boston: Beacon Press.; Wackernagel, M. and Rees, W. 1998. Our Ecological Footprint. Gabriola Island, B.C.: New Society Publishers; Proedrou, F. 2015. Rethinking Energy Security: An inter-paradigmatic debate. ELIAMEP Policy Paper.
[10] Daly, H. 1996. Beyond Growth. The Economics of Sustainable Development. Boston: Beacon Press.
[11] Lawn, P. 2007. Frontier Issues in Ecological Economics. Cheltenham: Edward Elgar; Daly, H. 1996. Beyond Growth. The Economics of Sustainable Development. Boston: Beacon Press.
[12] Douthwaite, R. 2006. The Ecology of Money. Ireland: The Foundation for the Economics of Sustainability.
OPEC's big test: A choice between right and wrong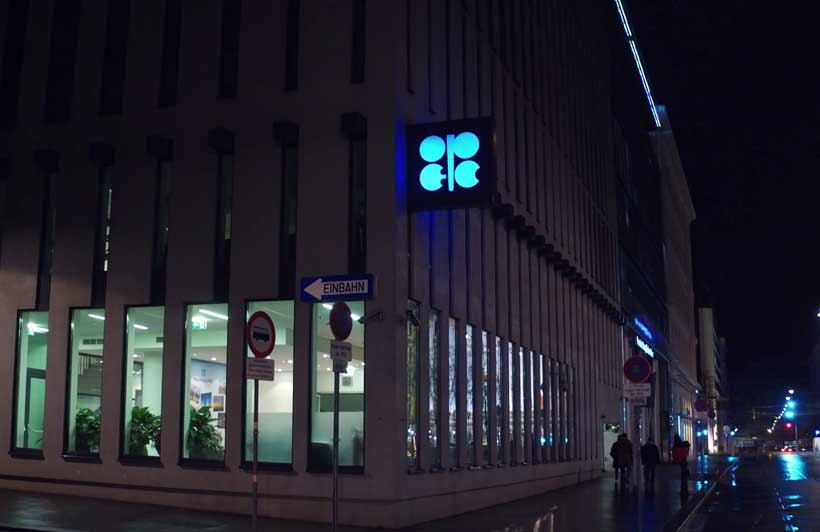 As the Organization of Petroleum Exporting Countries (OPEC) prepares to meet later this week in Vienna, tension is rising among some of the cartel's biggest members on what is said to be one of OPEC's biggest decisions since its establishment.
On June 22, OPEC members along with Russia are going to gather once again to decide whether it is time to end a deal which has held their oil production at a certain level for near 18 months and pushed the oil prices to significant highs.
Although in making the historical deal in 2016, all members came to gather as a unanimous voice to save the market from clashing, this time the situation is far from what it was in the past.
On one side, under the U.S. influence [either in the form of alliance or sanctions] Saudi Arabia and non-OPEC-member Russia, which had a significant role in reaching the deal, are said to be willing to ease the production cap and use some of their spare capacities.
On the other side, less privileged OPEC members like Iran, Venezuela, Iraq, Angola, Libya and Nigeria whose production levels have been under pressure by different geopolitical and economic factors like U.S. sanctions and budget deficit need the prices to stay at current levels.
Since the beginning, all sides of the deal stuck with the pact and fully complied with what was decided for their production levels. Shortly after, since the U.S. shale production wasn't able to offset the production cuts that OPEC and non-OPEC nations made, oil prices rose significantly through 2017 up to 2018 and that made the Trump administration worried about the effect of higher prices on Trump's political stance.
The U.S. president repeatedly voiced his dissatisfaction with OPEC through social media accusing the cartel of driving up the oil prices, this consequently caused some turbulence in the market and resulted in Saudi Arabia's reaction. As U.S. ally, they raised their production levels slightly to appease Trump and keep the prices from further rising.
It is said, though, that U.S. and Saudi Arabia have been discussing ending the OPEC/non-OPEC pact long before this week's meeting and Saudi is going to propose what is in fact a U.S.-induced decision in Vienna.
In accordance with Saudi Arabia, Russians whose economy has been under pressure by the U.S. sanctions also seem to be intrigued by the idea of taking some of the market share that the supply losses from Venezuela and Iran is going to present.
However, Iran as one of the OPEC founders, believes that the organization should not sacrifice its members' interests for the sake of U.S. agendas.
After writing to OPEC and calling for the organization's support for members targeted by sanctions, Iran, along with Venezuela and Iraq, is going to veto Saudi Arabia and Russia's proposal at the June 22 meeting.
Iran's representative to OPEC, Hossein Kazempour Ardebili, told Bloomberg on Sunday that "Three OPEC founders are going to stop it."
"If the Kingdom of Saudi Arabia and Russia want to increase production, this requires unanimity. If the two want to act alone, that's a breach of the cooperation agreement," the official said.
Iran believes that OPEC and Russia not only do not need to appease Trump, who sanctions two OPEC founders and also Russia, but they should stand against such arrogant attitudes.
All and all, considering the current global oil market which is almost balanced and well-supplied and the global economy which is stepping toward a stronger and more resilient position, hurting the oil supply and demand circle is not going to be a good idea.
It will be wiser for OPEC to abide by its basic values for protecting its members and make the right choice which is keeping the deal at least up to the end of 2018.
First published in our partner MNA
Europe leads the global clean energy transition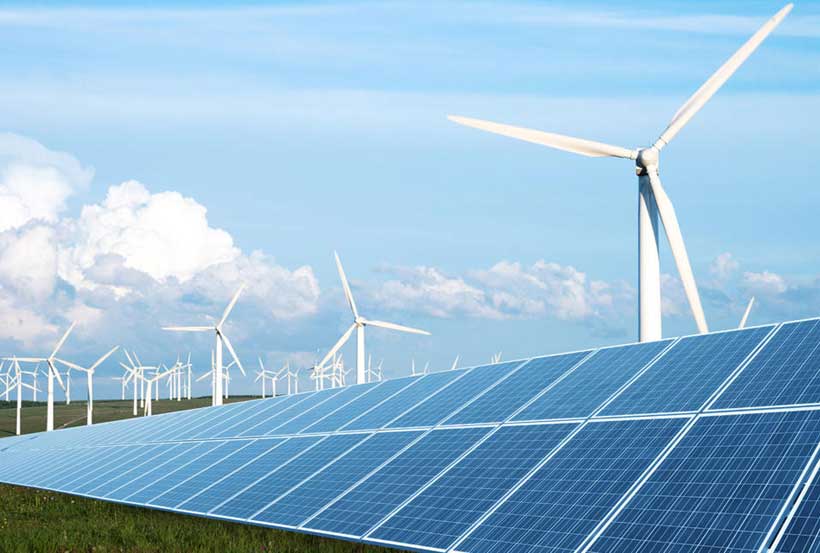 An ambitious political agreement on increasing renewable energy use in Europe was reached today between negotiators from the Commission, the European Parliament and the Council. Today's deal means that two out of the 8 legislative proposals in the Clean Energy for All Europeans package (adopted by the European Commission on 30 November 2016) have been already agreed by the co-legislators. On 14 May, the first element of the package, the Energy Performance in Buildings Directive, was adopted. Thus, progress and momentum towards completing the Energy Union is well under way and the work started by the Juncker Commission, under the priority "a resilient Energy Union and a forward-looking climate change policy" is delivering its promises.
The new regulatory framework includes a binding renewable energy target for the EU for 2030 of 32% with an upwards revision clause by 2023.Thiswill greatly contribute to the Commission's political priority as expressed by President Juncker in 2014 for the European Union to become the world number one in renewables. This will allow Europe to keep its leadership role in the fight against climate change, in the clean energy transition and in meeting the goals set by the Paris Agreement. The rules agreed today serve also to create an enabling environment to accelerate public and private investment in innovation and modernisation in all key sectors. We are making this transition to a modern and clean economy taking into account the differences in the energy mix and economic structures across the EU. Beyond updating and strengthening our energy and climate legislation, the EU aims at developing enabling measures that will stimulate investment, create jobs, improve the skills of people, empower and innovate industries and ensure that no citizen, worker or region is left behind in this process.
Commissioner for Climate Action and Energy Miguel Arias Cañete said: "Renewables are good for Europe, and today, Europe is good at renewables. This deal is a hard-won victory in our efforts to unlock the true potential of Europe's clean energy transition. This new ambition will help us meet our Paris Agreement goals and will translate into more jobs, lower energy bills for consumers and less energy imports. I am particularly pleased with the new European target of 32%. The binding nature of the target will also provide additional certainty to the investors. I now call on the European Parliament and the Council to continue negotiating with the same commitment and complete the rest of the proposals of the Clean Energy for All Europeans Package. This will put us on the right path towards the Long-Term Strategy that the Commission intends to present by the end of this year".
Main achievements:
Sets a new, binding, renewable energy target for the EU for 2030 of 32%, including a review clause by 2023 for an upward revision of the EU level target.
Improves the design and stability of support schemes for renewables.
Delivers real streamlining and reduction of administrative procedures.
Establishes a clear and stable regulatory framework on self-consumption.
Increases the level of ambition for the transport and heating/cooling sectors.
Improves the sustainability of the use of bioenergy.
Next steps
Following this political agreement, the text of the Directive will have to be formally approved by the European Parliament and the Council. Once endorsed by both co-legislators in the coming months, the updated Renewable energy Directive will be published in the Official Journal of the Union and will enter into force 20 days after publication. Member States will have to transpose the new elements of the Directive into national law 18 months after its entry into force.
Background
The Renewable Energy Directive is part and parcel of the implementation of the Juncker Commission priorities to build "a resilient Energy Union and a forward-looking climate change policy". The Commission wants the EU to lead the clean energy transition. For this reason the EU has committed to cut CO2 emissions by at least 40% by 2030, while modernising the EU's economy and delivering on jobs and growth for all European citizens. In doing so, the Commission is guided by three main goals: putting energy efficiency first, achieving global leadership in renewable energies and providing a fair deal for consumers. By boosting renewable energy, which can be produced from a wide variety of sources including wind, solar, hydro, tidal, geothermal, and biomass, the EU lowers its dependence on imported fossil fuels and makes its energy production more sustainable. The renewable energy industry also drives technological innovation and employment across Europe.
The EU has already adopted a number of measures to foster renewable energy in Europe. They include:
The EU's Renewable energy directive from 2009 set a binding target of 20% final energy consumption from renewable sources by 2020. To achieve this, EU countries have committed to reaching their own national renewables targets. They are also each required to have at least 10% of their transport fuels come from renewable sources by 2020.
All EU countries have adopted national renewable energy action plans showing what actions they intend to take to meet their renewables targets.
As renewables will continue to play a key role in helping the EU meet its energy needs beyond 2020, Commission presented on 30 November 2016, as part of the Clean Energy for All Europeans, package, its proposal for a revised Renewable Energy Directive.
A Clean, Secure Future: Reshaping Turkey's Energy Sector
Turkey has limited fossil-fuel reserves other than coal, but has huge potential in renewable resources, including hydroelectric, solar and wind power, among others. As the demand for energy grows, it has become increasingly important for Turkey to diversify its energy sources and increase national contribution, while also pursuing greater efficiency to manage the growth in demand.
Between 2012 and 2015, The Islamic Development Bank (IsDB) provided financing for the energy sector, supporting four renewable-energy development projects and six energy-efficiency projects. The IsDB extended a Financing Facility approach which worked through an implementing partner: The Turkiye Sinai Kalkinma (TSKB, known in English as the Industrial Development Bank of Turkey).
The combined costs of the projects amounted to US$641.2 million of which IsDB provided US$100 million. All ten projects are already proving to be mightily successful with the energy efficient projects having already decreased its greenhouse emissions by 1,006,000 tonnes, surpassing their target of decreasing emissions by 300,000 tonnes.
A New Approach in Islamic Financing
This was the first time IsDB used Restrictive Mudarabah financing. Under this mode of financing, The IsDB provides capital to Mudarib (in this case, TSKB) to invest in business enterprises, as per the agreed criteria. This approach eliminated the need for IsDB to enter into individual financing agreements for each sub-project being financed and gave a lot of freedom to TSKB as the local executing agency.
Hydroelectric Dams
Two of the hydroelectric dams supported by the facility: Goktas I and Goktas II lie in a valley deep in the mountains north of Adana. The projects combined capacity, once both dams are operational will be 276MW. Additonally a 52KM road, built under the Facility to provide access to these dams has helped to open up the entire region as well as three new bridges crossing the Zamanti River. These have had a significant effect on people living in the area as previously isolated settlements are now connected to larger towns and cities. This means that people can access hospitals, schools and other services more quickly. The construction company: Bereket Enerji responsible for the dams created over 450 jobs during the construction phase of the project and this almost doubled during peak construction times. Mr Ahmet Yilmaz, from Boztahta Village, who works as a general foreman spoke of the benefits of the project. "Previously people were mostly goat herders or seasonal workers in a nearby chrome mine. But the salaries in construction are much higher".
Solar Panel Projects
The facility has also supported smaller projects that allow companies to generate their own electricity. One beneficiary was Prokon, an engineering manufacturing company located just outside Ankara. In March 2013, Prokon installed 2,040 solar panels on the roof of its workshop. Solar power has huge potential in Turkey especially as the panels generate around 75-95 MW during the peak months of July and August. Between April 2013 and February 2016, Prokon generated around 1,835 MWh from the panels in total. The process has been so successful that Prokon now sells energy back to the National Grid. Prokon have also pursued development of other solar powered equipment such as solar-tracking systems that enable panels to rotate and 'follow' the sun thereby generating more power.
Re-using Heat to Reduce Costs
Batisoke, Cimento, a cement company that installed a waste heat recovery system at its plant near Aydin is an example of the country managing its growing demand for energy. This system recycles the heat produced by the clinker-producing process to generate electricity. The successful installation means that the system now provides a significant chunk of the plant's electricity needs. By reducing costs, the company has become a national energy competitor.
Cheaper, More Efficient Steel Production
The facility has also supported projects in the steel sector. Turkey was the world's eighth-largest steel-producing nation in 2014 (with around 34 million tonnes). One company taking the lead is Koc Celik, who installed an oxygen-burning system at its plant in Osmaniye. The system increases the amount of oxygen entering the furnace during the melting process making the chemical energy processes involved more efficient. Electricity use has fallen from around 400 kilowatt hours (kWH) per tonne to less than 340(kWH) and the project itself provided 25 new jobs for local people.
The ten projects in the facility have had a huge combined impact. Together, the renewable-energy projects have a capacity of 370 MW and have made significant reductions in greenhouse gas emissions. These changes are making companies involved more internationally competitive while contributing towards global efforts to fight climate change. If future projects can build on this success, Turkey can look forward to a cleaner, more secure and efficient energy future.