Modern Mitteleuropa: differences and similarities in the Visegrad Group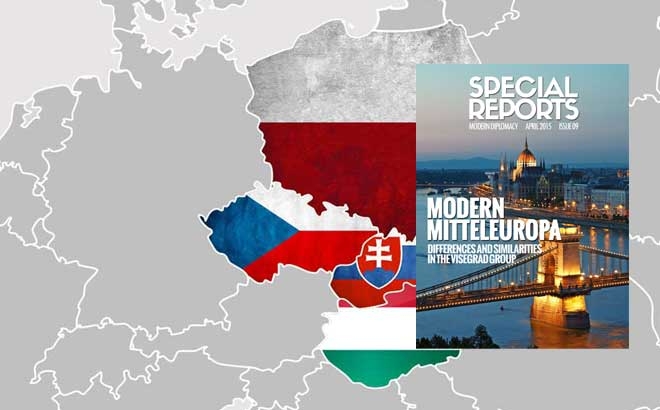 The paper highlights the similarities and differences in the development paths of the four so called Visegrad countries (Poland, Hungary, Czech Republic, Slovakia, leaving countries like Slovenia, Croatia out) focussing on the economic policies of the period of 2004-2014, representing the first decade of their EU-membership, providing insight in their economic policy decisions.
Authors: Attila Marján – Lorina Buda
To read or download the Report, please visit our Newsstand

On June 11, 2019, during a meeting held in Abuja, the federal capital of Nigeria, the fifteen members of the Economic Community of West African States (ECOWAS) decided to coin – most likely within 2020 – a new African currency, whose name has already been chosen: "ECO".
The fifteen States of ECOWAS – the association that deals above all with part of the implementation of the CFA Franc – are the following: Benin, Togo, Burkina Faso, Cap-Vert, Ivory Coast, Gambia, Ghana, Guinea, Guinea-Bissau and Liberia, which founded ECOWAS in 1964. Later, with the further definition of the Lagos Treaty in 1975, also Mali, Niger, Nigeria, Senegal and Sierra Leone joined it.
It should be noted that while Mauritania withdrew from ECOWAS in 2000, since 2017 the Alawite Kingdom of Morocco has officially requested to join.
However the "ECO" project, which has been lasting – at least programmatically -since 2015 and much echoes the "EURO" project, was born within a more restricted association of States than ECOWAS, namely the West African Monetary Zone (WAMZ), which is composed of Gambia, Ghana, Guinea, Liberia, Nigeria and Sierra Leone.
As can be seen, said States also belong to ECOWAS, but they intend to reach an economic and monetary union very similar to the EU's, considering that their economies are less different than those of the whole group of countries belonging to ECOWAS.
It should be recalled that the ECO launch has been postponed as early as 1983 and is currently expected to take place in 2020, but again only on paper.
Using an old formula of summer media jargon, France defines it as a "sea snake", but we must always be very careful about oversimplifications and low esteem for friends and foes.
Hence, certainly eight ECOWAS countries shall abandon the CFA Franc, while the other seven countries their national currency.
As the final communiqué of the last meeting held by the fifteen Member States, a "gradual approach" is required for ECO, starting from those countries that show a more evident "level of convergence".
As we all know, in the case of the EU and its Euro, the convergence criteria were price stability – which is seen as the only sign of inflation, although we do not know to what extent this idea is correct – and "healthy and sustainable" public finance, which means nothing but, within the EU, means a deficit not exceeding 3% of GDP and public debt not higher than 60% of GDP.
From this viewpoint, things are not going very well in Africa.
Africa's debt has just slightly exceeded 100 billion euros, after Ghana recently taking out a 2.6 billion Euro-denominated loan, in one fell swoop.
In 2018 alone, African countries reached a total debt of 27.1 billion euros, but in 2017 Egypt, Ghana and Benin had borrowed 7.6 billion euros.
Nigeria will reach 17.6 billion euros of debt at the end of this year.
Ten African countries have already issued Eurobonds and there will soon be 21 of them.
It is equally true, however, that the African countries' debt-to-GDP ratio is on average 53%, while in the 1990s and in the first decade of 2000 it had reached 90-100%.
The obvious reasons underlying the recent increase in the African countries' Euro-denominated (and dollar-denominated) debt are the following: the consequences of the global financial crisis and the structural decrease in the price of raw materials.
Moreover, considering the very low interest level in the United States and Europe, many investors have also begun to operate in Africa.
Currently Egypt is the most indebted country, with a total of 25.5 billion euros.
It is followed by South Africa (18.9 billion euros), Nigeria (11.2 billion), Ghana (7.8 billion), Ivory Coast (7.2 billion), Angola (5 billion), Kenya (4.8 billion), Morocco (4.5 billion), Senegal (4 billion) and, finally, Zambia with only 3 billion euros.
The analysts of international banks predict that, in the future, the Euro- and dollar-denominated debt will not be a problem for African countries.
Quite the reverse. According to the World Bank, the debt-to-GDP ratio is expected to fall by up to 43%, on average, in all major African countries.
The worst standard in terms of share of Eurobonds on total debt is Senegal (15.5%), while Tunisia remains the best standard, with 6.3 billion euros of debt issued through Eurobonds.
As can be easily imagined, other variables are the cost of debt service, which has doubled in two years up to reaching 10%, and the uncertainty of the barrel price on oil markets, considering that all these countries, except Nigeria, are net oil importers.
Therefore, it is certainly not possible to talk about "sustainable" finance, even though many ECOWAS countries have a debt-to-GDP ratio that currently make us envious.
As is well-know, also the exchange rate stability – required for entering the Euro area – is one of the primary "convergence" criteria.
A 6.3% average annual GDP growth is expected for the 15-member African association, considering the expansion of oil extraction in Ivory Coast, Sierra Leone, Burkina Faso and Ghana, while fiscal stability -which is, on average, about 1.7% higher in 2019 – is acceptable.
Hence, if we apply the usual Euro criteria, the new ECO currency appears very difficult, but not impossible, to be created – at least in the long run.
ECOWAS has repeatedly advocated its single currency project: it was initially theorized as early as 1983, then again in 2000 and finally in 2003. As already seen, currently there is much talk about 2020 as the possible date for its entry into force.
Certainly there is already an agreement between ECOWAS countries for the abolition of travel permits and many of the fifteen Member States are entertaining the idea of economic and productive integration projects.
Nevertheless, as far as the budget deficit convergence is concerned, only five countries, namely Cap-Vert, Ivory Coast, Guinea, Senegal and Togo can currently comply with the single African currency project, since they record a budget deficit not higher than 4% and an inflation rate not exceeding 5%.
Hence we cannot rule out that there will be convergence in reasonable time, but it is unlikely it will happen by the end of 2020.
Moreover, the levels of development in the fifteen Member States are very different.
It is impossible to even out the differences in the levels of debt, interest rates and public debt in the short term, considering that the share of manufacturing in Africa is decreasing and the economies that operate on raw materials have always been particularly inelastic.
Furthermore, Nigeria alone is worth 67% of the whole ECOWAS GDP – hence the ECO would ultimately be an enlarged Naira.
With the same problems we have in Europe, with a Euro which is actually an enlarged German Mark.
The inflation rates range from 27% in Liberia to 11% in Nigeria, with Senegal and Ivory Coast recording a 1% "European-style" inflation rate.
Certainly the CFA Franc is a "colonial" instrument, but it has anyway ensured a monetary stability and a strength in trade that the various currencies of the former French colonies could not have achieved by themselves.
It should be recalled that the mechanism of the CFA Franc, envisages that the Member States must currently deposit 50% of their external reserves into an account with the French Treasury.
However, the Euro problem must be avoided, i.e. the fact it cannot avoid asymmetric shocks.
The Euro is a currency which is above all based on a fixed exchange rate agreement.
We should also consider the adjustments made by Nigeria in 2016-and, indeed the inflation rates of the various ECOWAS countries are stable, but not homogeneous.
They range from 11% in Nigeria to 1% in Senegal.
Between 2000 and 2016, Ghana had an inflation rate fluctuating around 16.92%.
The fact is that all ECOWAS countries, as well as the other African States, are net importers.
Furthermore the West African countries do not primarily trade among themselves.
While single currencies are designed and made mainly to stimulate trade, this is certainly not the case.
The CFA Franc, however, was a way of making the former French colonies geopolitically and financially homogeneous, with a view to uniting them against Nigeria – the outpost of British (and US) interests in sub-Saharan Africa.
Furthermore, none of the ECOWAS governments wants to transfer financial or political power to Nigeria, nor is the latter interested in transferring decision-making power to allied countries, which are much smaller and less globally important.
The region could be better integrated not with a currency -thus avoiding the dangerous rush that characterized the Euro entry into force – but with a series of common infrastructure projects or with the lifting of tariff and non-tariff barriers.
The largest trading partner of sub-Saharan Africa, namely the EU – with which the ECO would certainly work very well -currently records a level of trade with the ECOWAS region equal to 37.8%.
Nigeria exports only 2.3% to the other African partners and imports less than 0.5%.
However, if ECO is put in place, this will be made possible thanks to a possible anchorage to the Chinese yuan.
This would avoid excessive fluctuations – probable for the new currency – but would create ECOWAS African economies' greater dependence on the Chinese finance and production systems than already recorded so far.
Certainly it would be a way of definitively anchoring Africa to the Chinese economy.
From 2005 to 2018, Chinese investment increased everywhere, but in Africa it totalled 125 billion US dollars.
Africa is currently the third global target of Chinese investment.
17% of said Chinese investment has been targeted to Nigeria and its ECOWAS "neighbours", especially to railways and other infrastructure.
Moreover, in 1994, thanks to its liquidity injections China rescued the African wages from the CFA Franc devaluation, which had halved all incomes.
Those who govern Africa will control globalization. India is now the second major investor in Africa, after China. The EU takes upon itself the disasters of African globalization, but not the dividends.
Whoever makes mistakes has to pay. There has not been a EU policy that has "interpreted" Africa intelligently, but only as a point of arrival for ever less significant "aid".
Therefore China will bend the African economic development to its geostrategic aims and designs.
China offers interest rates on loans that are almost seven times lower than Western markets, which never reason in geopolitical terms, as instead they should do.
Massaging Scalps, Not Taking Them: The Battle between Old and New Leadership in a Globalized Economy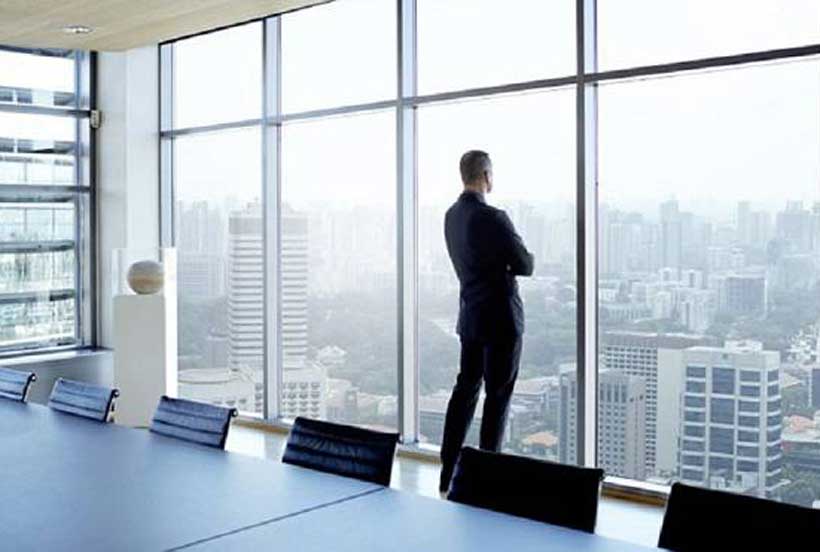 Much of the literature published today focuses on how to help young aspirants to climb the business ladder and become those future titans of industry we always praise and admire. This is not a criticism of these pieces more so a necessary addendum that tends to get ignored once that climb is complete and you are safely secure in the beloved and coveted "C"-suite. Namely, how do you lead once you become a C Suite Executive, whether it is operational, sales, marketing, product, administration, information technology, or any of the other diverse titles now adorned with the high "C?" Surprisingly, many seem to think that the leadership of your parents and grandparents is as valid today as it was 15 and 20 years ago. Unfortunately, such thinking is not only wrong-headed, it could very well be undermining for future executives striving to prosper once they have climbed that ladder of success. Indeed, one of the biggest problems for executive leaders today seems to be learning to embrace the new reality that the best executive leadership is far more about massaging scalps and not about taking them Wild Wild West-style.
There can be no doubt that the preferred leadership style has dramatically evolved when going from what Americans call the Baby Boomer Generation to Generation X to the now somewhat infamous Millennial Generation. There have been many complaints about how young adults today entering the corporate world not only have an inflated sense of self not backed by actual achievement but embed their early careers with a sense of business self-entitlement and demands for empathetic fairness that few 'old-school' leaders would recognize. Today, there are far more conversations about work-life balance, schedule flexibility, and equity success, whereas the so-called glory days of old are solely concerned with the bottom line, year-end earnings, and future projections, still of course a priority but today you need to embrace the employee and develop a culture to get there and sustain success. The approach today is more of an inside out approach to reach sustainable success, to attract and retain business, it is important to build a solid EX (Employee Experience) platform, that also attracts and retains talent. Rather than complaining about how 'soft' the work force has become, new executives need to recognize how the world has changed and produced a new workforce that will only perform at the highest levels with proper measurement, recognition of their work, encouragement and latitude rather than fear. Failure to acknowledge this evolution most likely signals deficiency and changes in your own leadership, not the need to change the workforce.
To be sure, this transition is not entirely complete or concretized. After all, there are still plenty of Baby Boomers occupying many of the most powerful positions in the world's biggest multinational corporations and they were mostly the mentors and advisors to Generation X business school graduates who emerged in the early and mid-1990s. But these two generations are now standing face-to-face with a huge workforce with Millennial inclinations and as time progresses those inclinations not only grow stronger, but they start to become the de facto societal baseline for doing business. Indeed, this is no longer our grandfather's business world. Some might think the fact that the United States currently has a President whose famous book, The Art of the Deal, was a testimony to the cutthroat, merciless 1980s-style of leadership is a refutation of this brave new soft world of business. But his overall decline in popularity in the polls and oftentimes the medias outright dismissal of his ideas on leadership, where 'success' is defined more by how well you manipulate people to do your bidding rather than learning how to maximize the individual talents of your workforce, shows how this kind of leadership that was considered the driving force in its day can no longer carry the day in 2019 and beyond.
This new 21st century leadership style should be seen as the positive force for change that it is, rather than a testament to how people aren't tough enough anymore. More than anything, it is a recognition that leadership works best when it can be subtle, nuanced, and strategic when dealing with a truly diverse and individualized workforce. It is not about coddling new employees as much as it is about rejecting the old demand that everyone fit into the same cookie cutter approach to a position. In the old days, stubbornness, being overly demanding, lacking understanding, and in general just acting as a basic tyrant was seen as something of the just reward for all of the hard work you endured to get to the top. Today, it would be symbolic of how out of touch you are as a modern leader. It is no longer about getting results by any means necessary. It is about achieving in a manner that builds people's allegiance, trust, satisfaction, and overall commitment to the company. Not in spite of your leadership but because of it – viewing the company as inside out. That is to say get the culture and strategy right inside the company first by developing the employee experience (EX) – that will translate to the customer as the company with people who care about the business and subsequently cares about their business giving a better customer experience (CX) as a result.
Becoming fluent in this new leadership style is what is going to mark the most successful leaders moving forward in the 21st century. Will there still be examples of the old leadership? Will there still be examples of such leaders running powerful companies? Without doubt, the answer is yes to both questions. But those aspiring leaders who will pin their hopes on that so as to not embrace change and not force themselves to become evolved leaders will be exemplars of a dying style and heads of demotivated companies. Those who do embrace the opportunity, who see empathy and empowerment not as necessary evils but as building blocks to high-level success and achievement, will find themselves creating the ideal triple-success: profitable results, satisfied employees, and personal advancement.
As one generation ends its executive career, a new one takes its place. Very little changed in terms of defining leadership and setting the "C-suite" atmosphere when moving from the Baby Boomer generation to Generation X. That very well might be because Generation X did not challenge or question the business world it was trained and educated in. A world, not coincidentally, overseen by the Baby Boomers. The same cannot be said, however, when we look at how the landscape has already changed as we get into the heart of the Generation X – Millennial Generation interaction. Millennials, rightly or wrongly, properly or inappropriately, have engaged the global economy not just as automatons mindlessly following the rules, but as creative beings asking questions. Inevitably, this means as Generation X heads into the final third of its executive career, the time which should be its own "C-suite" peak, it needs to ask itself what it plans to do with this new type of workforce? Will it quixotically charge the windmill in an effort to keep the playing field as it has been for the last half-century? Or will it embrace change as a welcome opportunity to prove its own uniqueness? Only time will tell but, hopefully, it will recognize the latter as a much more profitable and productive choice than the futility of the former.
BRI leads to common prosperity and development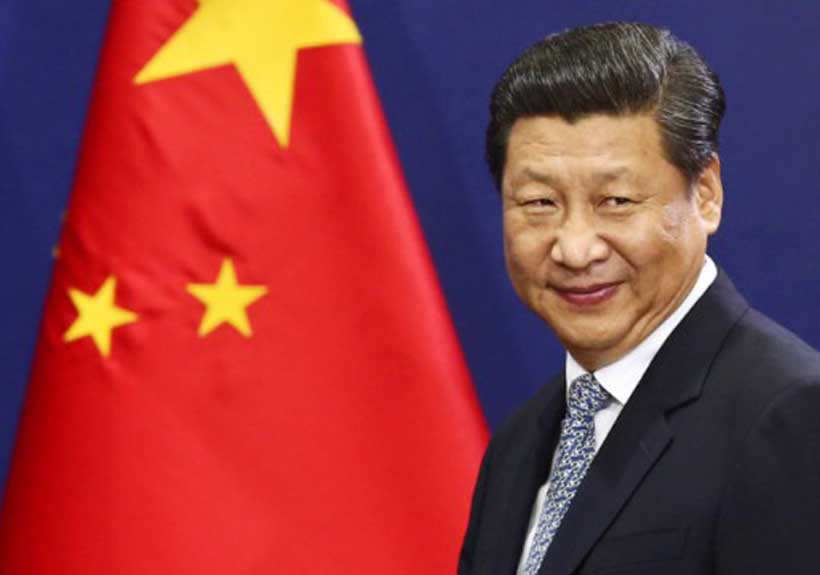 The rejuvenation initiative of Silk Road Economic Belt was first unveiled at Nazarbayev University, Kazakhstan on September 07, 2013 by Chinese President Xi Jinping. Later, the idea of constructing a 21st Century Maritime Silk Road was announced by President Xi Jinping in the same year on October 03, during his state visit to Indonesia. These two concepts, hereinafter referred to as the "One Belt, One Road (OBOR) Initiative" or the "Belt and Road Initiative (BRI)", envision the formation of a highly integrated, cooperative, and mutually beneficial maritime and land-based economic corridors along the Belt and Road countries.
China-proposed BRI has already attained acceptability and popularity across the world. To date, 126 countries and 29 international organizations have signed 174 cooperation agreements with China under the initiative framework.
Following the conformity with 2030 Agenda for Sustainable Development, most particularly, the vision of financing the Sustainable Development Goals (SDGs), the United Nations (UN) has warmly acknowledged BRI agreed to incorporate BRI into its resolution in 2016 calling for all parties to participate in the mega project.
Most significantly, the United Nations Development Programme (UNDP) was the first international organization that signed a Memorandum of Understanding (MOU) in September 2016 and a concrete Action Plan in May 2017 with China as a part of strategic partnership with BRI.
BRI has successfully proven its vision of building infrastructure of connectivity, policy coordination, unimpeded trade facilitation, financial integration, and people-to-people ties adhering to the principle of common prosperity and development. Though some critical views on so-called "debt trap" were raised on few media reports, the world has soon come to know that BRI is endowed with coherent set of principles where "win-win" situation, rather than "win-lose" or "zero-sum," through "all-round connectivity" gets the ultimate priority. Chinese State Councilor and Foreign Minister, Wang Yi, has reiterated, "The China-proposed Belt and Road Initiative is not a geopolitical tool or a debt trap for participating countries, but a platform for cooperation".
As for example, China-Pakistan Economic Corridor (CPEC), a flagship project of BRI, has made remarkable progress and successfully been demonstrated as a "debt reliever" rather than "debt trap" for Pakistan. Simultaneously, it has also been elucidated that the so-called "debt trap" related to Sri Lankan Hambantota port with Chinese loans as a part of BRI is a myth. The crisis of Sri Lanka's debt repayment is mostly related to its total foreign debt, while Chinese loans account for only about 10 percent with concessional terms.
The Silk Road Economic Belt and the 21st Century Maritime Silk Road envisage China's commitment to invest heavily for the infrastructure and transport development in order to strengthen the economic capacity and connectivity among the nations within the Belt and Road. The project is largely expected to facilitate economic growth and development in many developing countries through the potential use of enhanced overland and maritime connectivity across the world.
With the vision of common growth and shared benefits, the Belt and Road construction projects have almost resulted $460 billion worth of investments since the inception of BRI in 2013, while China's direct investment in Belt and Road countries surpassed $90 billion.
The world has already witnessing China's expanding trade and investment ties with countries along the Belt and Road over the past five years. According to National Development and Reform Commission (NDRC), the total trade volume between China and countries involved in BRI has exceeded $6 trillion. BRI is also expected to add $117 billion to global trade in 2019 through higher trade volumes. The World Bank reports that BRI may reduce the costs of global trade by 1.1 to 2.2 percent and can contribute at least 0.1 percent of global growth in 2019.
BRI has also largely bolstering bilateral ties between China with her partners across the Belt and Road with shared interests and mutual benefits. The enhanced ties between China and Pakistan under the CPEC can be exemplified in this regard. Both China and Pakistan have pledged to jointly promote the construction of the CPEC and foster their bilateral ties. The tangible benefits under CPEC have intensified the relations between the two countries into a new height.
Chinese President Xi Jinping's announcement on BRI has also paved a new dimension in Bangladesh-China relations, whereas Bangladesh stands as an important partner in both the Silk Road Economic Belt and the 21st Century Maritime Silk Road. Bangladesh formally joins BRI during Chinese President Xi Jinping's visit to Dhaka in October 2016. The country perceives BRI as an enormous opportunity of becoming a middle-income country by 2021 and a developed country by 2041.
No wonder to mention that BRI represents an opportunity to build a new type of international relations based on the principle of multipolarism, open economy, common prosperity, mutual development, and community with a shared future for mankind.