From the real world into the virtual one
The concept of virtual reality (VR) means using computer technology to create a simulated, three dimensional world. User can manipulate, interact and explore computer generated environment using different motions, particularly head or eye movements.
With Oculus Rift, a head-mounted virtual-reality display, virtual reality is not fiction anymore. It gives a user 360-degree view of the virtual world. It was founded by Palmer Luckey, self-described virtual reality enthusiast and hardware geek. It all started with Kickstarter campaign to help fund development of their first product. With the support of top video game companies the Kickstarter was an enormous success. They raised over 2.4 million dollars in funding from project backers and supporters around the world. Facebook bought Oculus a year and a half later for 2 billion dollars in cash and stock. Currently there is possibility of purchase oculus rift Development Kit (DK) 2 and with it the taste of virtual realityfor 350 dollars. DK is not a consumer product yet, it is a developer version of the head mounted display meant for developers to develop content for the future version cv1 – consumer version.
If you are questioning what it is like to use it, I can say it is very interesting if not fascinating. Imagine yourself being in a live show that is happening on the other side of globe. Imagine you can experience every concert of your best group or singer, or football game from the first person perspective. Imagine yourself in universe. Imagine diving in the most beautiful seas around the world. Imagine driving a formula, tank, plane or helicopter. Imagine you can go wherever you want. With Oculus Rift everything is possible. All you need to do is put the HMD-head mounted display on and pair it with headphones to make events even more real. Within seconds your brain flips and it feels like that what you are watching at is a reality. You do not know you are looking into the screen. If you want to change your point of view you just need to turn your head. Manipulation of our mind is fascinating. It offers first person point of view and personal experience. Even not a fan of games or video games will be very impressed. It did however make me a little sick but eventually sickness passes. I was dropped into a room with roller coaster. When I got to the top of the roller coaster the feeling was very realistic. It was like I was in the real park.
In some way the available version is still very clumsy with cables and the quality of display is not good enough yet, but that will be better in the consumer version. Currently there are no special input controllers for Oculus Rift, and it is kind of clumsy to use keyboard and mouse when the device is on your face, since you cannot see anything else. You can be dropped into a movie theater, complete with rows of seats and a flickering projector behind you. Or you can drive a car or Cockpit and with some gadget it appears you can learn to drive in your apartment. Headset was basically designed for entertainment but it can be much more than just a toy.
Now virtual reality has the potential to profoundly alter our lives. There are limitless educational possibilities. Breathtaking advantages can be seen in fields of architecture and medicine. Architects may be using it to check their designs before starting to build. You will be able to walk through the buildings, new kitchen, house or landscape and experience the designs before they are even made. In medicine doctors can get a first-person view of an actual surgery. It can help learn new techniques by stepping into the virtual shoes of another surgeon. There are also some reports of using the Oculus Rift to help treat vets with post-traumatic stress disorder and help them confront traumatic memories. There is potential to reinvent the online shopping experience with 3d models. It can go further and with help of cameras around the world virtual tourism can happen. New possibilities and changes are on horizon and you can reach them without even leaving your seat. We are bringing the real world into virtual one. There is nothing left but wait for the year 2016 and the date when updated, advanced and more user friendly Oculus Rift will be available for consumers.
Deloitte Unveils 2018 North America Technology Fast 500™ Rankings
Deloitte today released the "2018 North America Technology Fast 500," an annual ranking of the fastest-growing North American companies in technology, media, telecommunications, life sciences and energy tech sectors. SwanLeap claimed the top spot with a growth rate of 77,260 percent from 2014 to 2017.
SwanLeap, is a leading end-to-end transportation technology provider for logistics managers and supply chain decision-makers. Founded in 2013, SwanLeap uses artificial intelligence and machine learning to reduce costs for corporate shippers and improve their supply chain performance. Its new technology is helping clients secure an annual average transportation savings of 27 percent. SwanLeap is one of the two Madison, Wisconsin-based companies in the top 10 this year.
Awardees are selected for this honor based on percentage fiscal year revenue growth from 2014 to 2017. Overall, the 2018 Technology Fast 500 companies achieved revenue growth ranging from 143 percent to 77,260 percent over the three-year time frame, with a median growth rate of 412 percent.
"Congratulations to the Deloitte 2018 Technology Fast 500 winners on this impressive achievement," said Sandra Shirai, vice chairman, Deloitte LLP, and U.S. technology, media and telecommunications leader. "These companies are innovators who have converted their disruptive ideas into useful products, services and experiences that can captivate new customers and drive remarkable growth."
"It is both humbling and validating for SwanLeap to be listed as the No. 1 fastest-growing company on the Deloitte Fast 500," said Brad Hollister, CEO and co-founder of SwanLeap. "Our team has worked relentlessly to deliver unprecedented clarity and control to a fragmented shipping market through technology powered by artificial intelligence, curating cost-effective and personalized supply chain recommendations in real time. We are grateful to our employees and customers for making this achievement possible."
The Technology Fast 500's top 10 include:
2018 Rank
Company
Sector
Revenue Growth (2014 to 2017)
City, State
1
SwanLeap
Software
77,260 percent
Madison, Wisconsin
2
Justworks
Software
27,150 percent
New York, New York
3
Shape Security
Software
23,576 percent
Mountain View, California
4
Periscope Data
Software
23,227 percent
San Francisco, California
5
Arrowhead Pharmaceuticals Inc.
Biotechnology/
pharmaceutical
17,847 percent
Pasadena, California
6
Viveve Medical Inc.
Medical devices
16,887 percent
Englewood, Colorado
7
iLearningEngines
Software
14,848 percent
Bethesda, Maryland
8
Exact Sciences Corp.
Biotechnology/pharmaceutical
14,694 percent
Madison, Wisconsin
9
Podium
Software
13,381 percent
Lehi, Utah
10
Markforged
Electronic devices/hardware
12,687 percent
Watertown, Massachusetts

Silicon Valley has largest share of winners
Deloitte's Technology Fast 500 winners represent more than 38 states and provinces across North America.
California's Silicon Valley continues to produce fast-growing companies, leading regional representation with 18 percent of this year's Fast 500. The New York metro area also fared well with 14 percent of the companies; New England and Greater Washington, D.C., areas followed with 7 percent each, and Greater Los Angeles accounted for 6 percent. Following is a summary of the 2018 ranking by regions with a significant concentration of winners:
Location
Percentage of List
Fastest-Growing Company in the Region
Overall Company Ranking
Dominant Sectors in Location
Silicon Valley
18 percent
Shape Security
3
Software 77 percent
New York Metro Area
14 percent
Justworks
2
Software 56 percent; Digital content/media/entertainment 23 percent
New England
7 percent
Markforged
10
Software 40 percent; Biotechnology/pharmaceuticals 29 percent; Medical devices 20 percent
Washington, DC
iLearningEngines
7
Software 75 percent
Greater Los Angeles Area
6 percent
Arrowhead Pharmaceuticals Inc.
5
Software 65 percent
Software continues to dominate the list for the 23rd straight year
Software companies continue to deliver the highest growth rates for the 23rd straight year, representing 64 percent of the entire list and six of the top 10 winners overall. Of the private companies on the list, 34 percent identify themselves as part of the software as a service (SaaS) subsector, 17 percent in the enterprise software subsector, and 9 percent in fintech. Since the creation of the ranking, software companies have consistently made up the majority of winners, with a median growth rate of 412 percent in 2018.
Digital content, media and entertainment companies make up the second most prevalent sector in this year's rankings, accounting for 12 percent of the Fast 500 companies and achieving a median growth rate of 385 percent in 2018. Biotechnology/pharmaceutical companies rank third at 11 percent of the list with a median growth rate of 411 percent.
The Technology Fast 500 by industry sector:
| | | | |
| --- | --- | --- | --- |
| Sector | Percentage | Sector Leader | Median Revenue Growth (2014 to 2017) |
| Software | 64 percent | SwanLeap | 412 percent |
| Digital content/media/entertainment | 12 percent | Remark Holdings Inc. | 385 percent |
| Biotechnology/pharmaceutical | 11 percent | Arrowhead Pharmaceuticals Inc. | 411 percent |
| Medical devices | 5 percent | Viveve Medical Inc. | 396 percent |
| Communications/networking | 3 percent | xG Technology Inc. | 394 percent |
| Electronic devices/hardware | 3 percent | Markforged | 410 percent |
| Semiconductor | 1 percent | Aquantia Corp. | 206 percent |
| Energy tech | 1 percent | Momentum Solar | 693 percent |
Four out of five companies received venture backing
In the 2018 Fast 500 rankings, 80 percent of the companies were backed by venture capital at some point in their company history. Notably, 25 of the top 30 companies on the Technology Fast 500 in 2018 received venture funding.
"Software, which accounts for nearly two of every three companies on the list, continues to produce the most exciting technologies of the 21st century, including innovations in artificial intelligence, predictive analytics and robotics," said Mohana Dissanayake, partner, Deloitte & Touche LLP and industry leader for the technology, media and telecommunications industry, within Deloitte's audit and assurance practice. "This year's ranking demonstrates what is likely a national phenomenon, where many companies from all parts of America are transforming the way we do business by combining breakthrough research and development, entrepreneurship and rapid growth."
Quantum Technologies Flagship kicks off with first 20 projects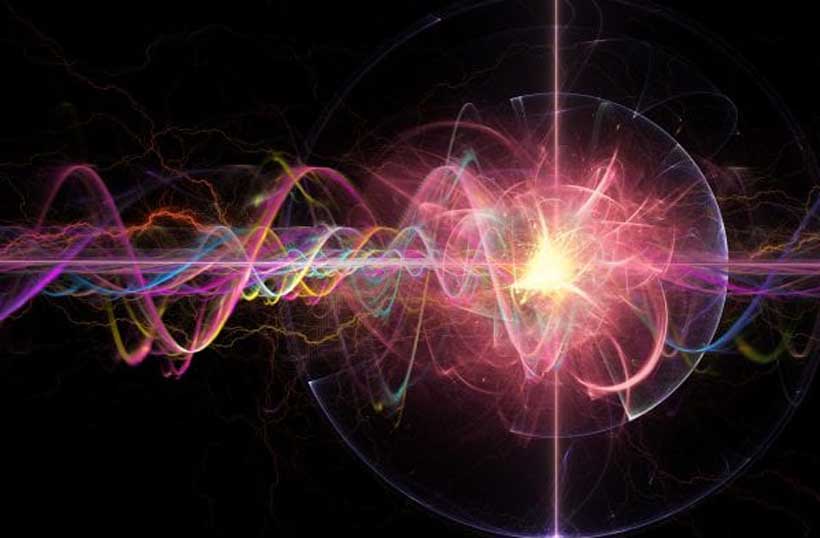 The Quantum Technologies Flagship, a €1 billion initiative, was launched today at a high-level event in Vienna hosted by the Austrian Presidency of the Council of the EU.
The Flagship will fund over 5,000 of Europe's leading quantum technologies researchers over the next ten years and aims to place Europe at the forefront of the second quantum revolution. Its long term vision is to develop in Europe a so-called quantum web, where quantum computers, simulators and sensors are interconnected via quantum communication networks. This will help kick-starting a competitive European quantum industry making research results available as commercial applications and disruptive technologies. The Flagship will initially fund 20 projects with a total of €132 million via the Horizon 2020 programme, and from 2021 onwards it is expected to fund a further 130 projects. Its total budget is expected to reach €1 billion, providing funding for the entire quantum value chain in Europe, from basic research to industrialisation, and bringing together researchers and the quantum technologies industry.
Andrus Ansip, Commission Vice-President for the Digital Single Market, said: "Europe is determined to lead the development of quantum technologies worldwide. The Quantum Technologies Flagship project is part of our ambition to consolidate and expand Europe's scientificexcellence. If we want to unlock the full potential of quantum technologies, we need to develop a solid industrial base making full use of our research."
Mariya Gabriel, Commissioner for Digital Economy and Society, added: "The Quantum Technologies Flagship will form a cornerstone of Europe's strategy to lead in the development of quantum technologies in the future.  Quantum computing holds the promise of increasing computing speeds by orders of magnitude and Europe needs to pool its efforts in the ongoing race towards the first functional quantum computers."
In the early 20th century, the first quantum revolution allowed scientists to understand and use basic quantum effects in devices, such as transistors and microprocessors, by manipulating and sensing individual particles.
The second quantum revolution will make it possible to use quantum effects to make major technological advances in many areas including computing, sensing and metrology, simulations, cryptography, and telecommunications. Benefits for citizens will ultimately include ultra-precise sensors for use in medicine, quantum-based communications, and Quantum Key Distribution (QKD) to improve the security of digital data. In the long term, quantum computing has the potential to solve computational problems that would take current supercomputers longer than the age of the universe. They will also be able to recognise patterns and train artificial intelligence systems.
Next steps
From October 2018 until September 2021, 20 projects will be funded by the Flagship under the coordination of the Commission. They will focus on four application areas – quantum communication, quantum computing, quantum simulation, quantum metrology and sensing – as well as the basic science behind quantum technologies. More than one third of participants are industrial companies from a wide range of sectors, with a large share of SMEs.
Negotiations are ongoing between the European Parliament, Council and Commission to ensure that quantum research and development will be funded in the EU's multi-annual financial framework for 2021-2028. Quantum technologies will be supported by the proposed Horizon Europe programme for research and space applications, as well as the proposed Digital Europe programme, which will develop and reinforce Europe's strategic digital capacities, supporting the development of Europe's first quantum computers and their integration with classical supercomputers, and of a pan-European quantum communication infrastructure.
Background
Since 1998, the Commission's Future and Emerging Technologies (FET) programme has provided around €550 million of funding for quantum research in Europe. The EU has also funded research on quantum technologies through the European Research Council (ERC). Only since 2007, the ERC has funded more than 250 research projects related to quantum technologies, worth some 450 million euro.
The Quantum Technologies Flagship is currently supported by Horizon 2020 as part of the FET programme, which currently runs two other Flagships (The Graphene Flagship and the Human Brain Project Flagship). The FET programme promotes large-scale research initiatives to drive major scientific advances and turn them into tangible innovations creating benefits for the economy and society across Europe. Funding for the Flagship project comes from Horizon 2020, its successor programme Horizon Europe and national funding.
The Quantum Technologies Flagship is also a component of the Commission's European Cloud Initiative launched in April 2016, as part of a series of measures to support and link national initiatives for the digitisation of Europe's industry.
Russiagate and the current challenges of cyberspace: Interview with Elena Chernenko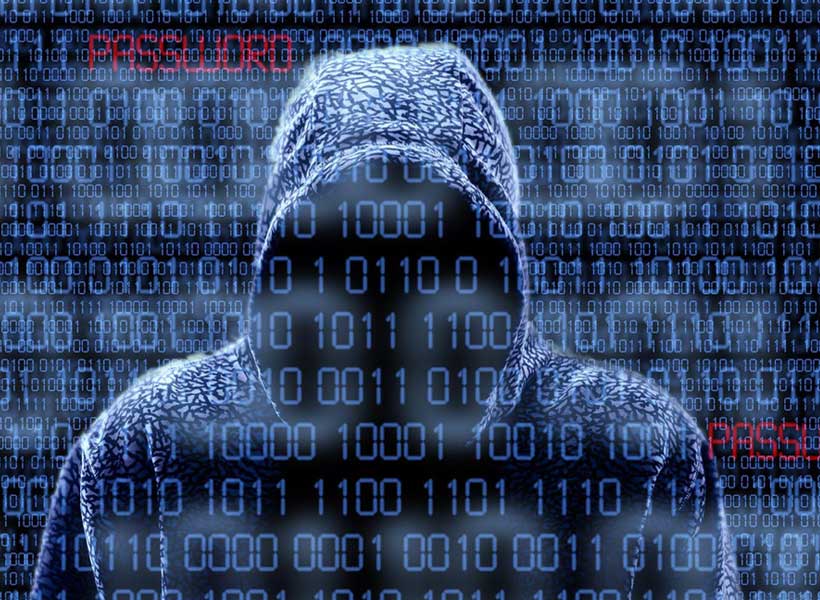 PICREADI presents an interview with a prominent Russian expert in journalism and cybersecurity Elena Chernenko, Deputy head of Foreign Desk at the Kommersant daily newspaper in Moscow. The talk is about hackers, Russiagate and current challenges of the cyberspace.