In Defense of Self-Determination and Political Will
Defense of what he calls a 'neo-Jacobin' conception of democracy and political will is increasingly urgent today, argues Professor Peter Hallward. A Canadian political philosopher whose published work includes a sophisticated and morally enlightening analysis of the postcolonial oppression in Haiti since the US invasion in 1915 and a despicable neoliberal assault on Haiti's economy, Hallward's conviction and intellectual vigour is hard to ignore even by those who persistently deny the American betrayal of democracy.
In a recent talk on 'the will of the people' he gave at Hitotsubashi University in Tokyo, Hallward argued that the idea of democratic political will, understood as an 'emancipatory practice of collective self-determination', must be brought to the forefront of our political and moral consciousness, especially in a contemporary context marked by 'ever more brazen exercise of unilateral financial or military power' as well as 'the ever more 'automatic' or involuntary nature of accelerating social and technological change' notably systemic and globalising 'reforms' that are coordinated only by the blind, compulsive forces of commodification and the market'. As he reminds us, we only need to think about 'rescue' packages dictated to supposedly sovereign governments by the bankers in and after 2008, or the wars of aggression waged against Palestine, Iraq and Afghanistan to get the picture.
Hallward's lecture starts with a sharp critique of the various ways that a voluntarist conception of popular empowerment has been rejected or dismissed across the modern European philosophical tradition. In Hallward's words:
'In the philosophical circles I'm familiar with, voluntarism remains little more than a term of abuse, and an impressively versatile one at that: depending on the context, it can evoke fascism, idealism, obscurantism, vitalism, infantile leftism, petty bourgeois narcissism, neocon aggression, folk-psychological delusion…In a European context, of all the faculties or capacities of that human subject who was displaced from the centre of post-Sartrean concerns, none was more firmly proscribed than its conscious volition. Both structuralist and then post-structuralist thinkers, by and large, relegated volition and intention to the merely 'psychological' domain of deluded, imaginary or humanist-ideological miscognition. In particular, Rousseau's notion of a general will, with its unsettling invitation to 'denature human nature' and its threat to 'force people to be free',[1] has long figured as the prototype of a fascist Volkswille at worst, or as fictional if not utopian escapism at best.'
To illustrate the point, Hallward briefly evokes a few recent examples, from a list that could be easily expanded:
'Nietzsche's whole project presumes that 'there is no such thing as will' in the usual (voluntary, deliberate, purposeful…) sense of the word.[2] Heidegger, over the course of his own lectures on Nietzsche, soon comes to condemn the will as a force of subjective domination and nihilist closure, before urging his readers 'willingly to renounce willing.'[3] Arendt finds in the affirmation of a popular political will ('the most dangerous of modern concepts and misconceptions') the temptation that turns modern revolutionaries into tyrants.[4] For Adorno, rational will is an aspect of that enlightened pursuit of mastery and control which has left the earth 'radiant with triumphant calamity.' After Nietzsche, Deleuze privileges transformative sequences that require the suspension, shattering or paralysis of voluntary action. After Heidegger, Derrida associates the will with self-presence and self-coincidence, and strives to open up a self-questioning space in which 'freedom is no longer determined as power, mastery, or force, or even as a faculty, as a possibility of "I can" [je peux]'.[5] After these and several other philosophers, Agamben summarises much recent European thinking on political will when he effectively equates it with fascism pure and simple. Tiqqun and some of the currently fashionable theorists of 'communisation' now follow Agamben's example, as they explore various forms of a merely 'destituent' power.'[6]
The aversion to a voluntarist conception of political action, Hallward suggests, 'includes even some of those who, against the grain of their times, have insisted on the primacy of self-determination and self-emancipation. Sartre and Badiou, for instance, still tend 'to do so in ways that devalue political will per se, and along with it the whole 'psychological' domain of motives, intentions and purposes.'[7] It's telling, for instance, that
'like Agamben and Žižek, when Badiou looks to the Christian tradition for a point of anticipation he turns not to Matthew (with his prescriptions of how to act in the world: spurn the rich, affirm the poor, 'sell all thou hast'…) but to Paul (with his contempt for the weakness of human will and his valorisation of the abrupt and infinite transcendence of grace). As for the two other great post-Maoist philosophers of Badiou's generation, Jacques Rancière and Guy Lardreau, they too have only managed to remain faithful to the ideals of equality and popular revolt in terms that dilute their contemporary political purchase.'
So where do we go from here? What might an alternative conception of 'popular empowerment' and 'free will' promise? As a starting point, Hallward argues, we need to dissociate the idea of 'free will' from a mere whim, wish or desire, and affirm it as 'a concrete capacity to realise one's own consciously chosen end or purpose, free from constraint, coercion, or submission to another's will'.
Crucially, he suggests, if we care about the value of a participatory and deliberative democracy grounded in the assertion of the people's will, we should take as our foundation the philosophical perspective that originates mainly with Rousseau and his Jacobin followers, 'and then continues via different deflections through Kant, Fichte, Hegel and Marx, before arriving at a tacit synthesis in the theory and practice of Lenin, Gramsci, Mao and Che'.
Hallward proposes four main dimensions of practice that might lend a political will the means it needs to act as a form of genuine self-determination, in keeping with his general association of will and capacity:
'1. The first and most basic capacity of any collective will is, by definition, a capacity for association and assembly, an ability and a readiness to gather together as a group with some sort of common interest or purpose.
2. A second capacity implied by the idea of political will involves informed or 'educated' deliberation and critique. Every modern revolutionary mobilisation has been anticipated and accompanied by an explosion in the available means of communication, from the cafés and pamphlets of the Palais Royal in the 1780s to the blogs and online communities that helped sustain the 2011 Arab Spring and anti-austerity movements. Voluntary action (as opposed to unconscious, instinctive or habitual reflexes) presumes awareness or 'enlightenment' by definition, and it's no accident that the question of consciousness, and the education of consciousness, has been a central and divisive issue of emancipatory politics since Rousseau's Emile and Hegel's Phenomenology of Spirit.
3. An ability to lend an organised and coherent shape to the informed and critical collective it assembles. This is a capacity for deliberate orientation or direction, i.e. a capacity for discipline, leadership, planning, and decision. These are the concrete powers or 'virtues' that, for Rousseau and the Jacobins, invest the people as an actually sovereign, law-giving power.
4. A capacity to determine one's own ends remains indeterminate if it lacks the means of achieving them, and so the fourth point I want to emphasise, in closing, overlaps with a cliché that echoes across the voluntarist political tradition. 'Quiconque accorde la fin ne peut refuser les moyens' (Rousseau); 'whoever aims at the end cannot reject the means' (Trotsky); 'whoever genuinely wills an end must also will the means' (Gramsci).[8] If what distinguishes will from wish is its potential to realise its end and to achieve its goal, then this necessarily involves those further capacities required to overcome the obstacles or resistance that might obstruct this achievement. […] What distinguished Robespierre and Marat from most of their contemporaries during the first years of the French Revolution, for instance, is that they knew that the course of the revolution would depend entirely on the capacity of the people to formulate and impose their collective will as sovereign command, and to oblige their former rulers to respect it.'[9]
At this point, Hallward reminds us aptly of the case of Haiti:
'The victor of Haiti's long struggle for emancipation, Jean-Jacques Dessalines, was eventually driven to accept a similar logic to that of Robespierre, and to take the severe steps that would 'forever assure the empire of liberty in the country of our birth', by depriving the colonial powers of 'any hope of re-enslaving us.'[10] When Haiti's Cuban neighbours won their own war of national liberation, in 1959, Che recognised that 'the basis, the essence of guerrilla struggle' lies in the fact that 'each guerrilla fighter is ready to die not just to defend an ideal but to make that ideal a reality.'[11] From Danton to Che, through Engels and then Lenin, one and the same principle animates the difficult 'art of insurrection', the principle of courage and lucid perseverance: 'de l'audace, de l'audace, encore de l'audace!''[12]
Hallward knows that recent geopolitical and 'technological developments have rendered old notions of armed struggle tactically obsolete, of course', and that 'today's oligarchs have much more to gain than to lose by deflecting political conflict onto militarised terrain. Rarely has a democratising threat been contained as ruthlessly and effectively as in Syria, Libya and Egypt, in the wake of 2011's Arab Spring.' One of the many challenges that confronts our generation is then 'how best to continue with the demilitarisation of our means of popular empowerment without abandoning the end of victory itself, and without simply reducing the sphere of struggle to one of more or less futile 'protest' or 'resistance.'
Finally, Hallward concludes:
'To affirm the practice of political will as a practice of autonomous self-determination, then, is also to affirm the capacities that alone enable such practice to become actual or determinant: a capacity for association and combination, for informed deliberation and critique, for organisation and leadership, and for imposition or realisation, no matter how daunting the obstacles that might stand in our way.'
Peter Hallward teaches at Kingston University's Centre for Research in Modern European Philosophy, and is best known for his work on Alain Badiou and Gilles Deleuze. He has also published works on post-colonialism and contemporary Haiti.
---
[1] Jean-Jacques Rousseau, Social Contract 2:7; 1:7.
[2] Friedrich Nietzsche, The Will to Power, ed. Walter Kaufmann, Vintage, New York, 1968, §488, cf. §666; cf. Nietzsche, Genealogy of Morals I §13, in Kaufmann ed., Basic Writings of Nietzsche, Modern Library, New York, 2000, p. 481; Twilight of the Idols, trans. R.J. Hollingdale, Penguin, London, 1968, p. 53.
[3] Martin Heidegger, Discourse on Thinking, Harper & Row, New York, 1969, p. 59; cf. Bret Davis, Heidegger and the Will: On the Way to Gelassenheit, Chicago, Northwestern University Press, 2007.
[4] Hannah Arendt, On Revolution, Penguin, London, 1990, p. 225; cf. pp. 156-157, 291n.24.
[5] Derrida, Rogues [2002], Stanford University Press, 2003, p. 40.
[6] Cf. Agamben, 'From the State of Control to a Praxis of Destituent Power', Athens, 16 November 2013.
[7] Cf. Hallward, 'The Will of the People', Radical Philosophy 155 (May 2009), pp. 17-29.
[8] Rousseau, Discours sur l'économie politique, p. 263; Trotsky, Terrorism and Communism [1921], Verso ed., p. 25; Gramsci, 'Workers' Democracy' [1919] Pre-Prison Writings, p. 99.
[9]Reflecting on the revolution of 1789, Blanqui recognises how the privileged classes resisted it every step of the way, and sought every opportunity to reverse it. 'The scaffold alone demonstrated to them the legitimacy of the Revolution; before then, they had treated it as nothing more than a mutiny of school children […, but] they recognised, respectfully, the sovereignty of the axe' (Auguste Blanqui, Manuscripts [Bibliothèque Nationale], vol. NAF9581, p. 167).
[10] Dessalines, Declaration of Independence, 1 Jan 2014, cited in Berthony Dupont, 'Revolution vs. Counter-Revolution', Haiti Liberté 7:51 (2 July 2014); cf. C.L.R. James, The Black Jacobins: Toussaint l'Ouverture and the San Domingo Revolution, Random House, 1963, p. 357.
[11] Guevara, Guerrilla Warfare, p. 20tm.
[12] Danton, speech in the National Assembly, 2 September 1792, cited in Engels, Revolution and Counter-Revolution in Germany [1852], ch. 17, and in Lenin, 'Advice of an Onlooker' (8 October 1917), Collected Works, Progress Publishers, Moscow, Volume 26, 1972, pp. 149f.
Grace and a Tennis Celebrity
Among the character traits we cherish in fellow humans, grace is often more noticeable in its absence. The recent saga of a Serbian tennis player and his manner of entry into Australia and subsequent events come to mind. A champion athlete cannot help but serve as an ambassador for his country, and in Serbia's case, after the horrors of the Yugoslavia civil war and its prominent role, it is a country that needs all the help it can get.
Novak Djokovic is ranked number one in the world and is in Australia to defend his title. He appears to have lied on his Australian entry form: False declarations are grounds for revoking a visa, and immigration officials acted. But as world number one, he is a draw for the tournament … and money talks — he is already scheduled to play his first match as this is written.
Mr. Djokovic's lawyers went to court which overturned the immigration officials' order against him on the grounds they had not followed proper procedure. Then the immigration minister, Alex Hawke, who had been thinking about canceling his visa actually did. So it's back to court.
But it gets worse: Djokovic has not been vaccinated. He claims that having had the illness, he is immune. Scientists have found that to be of short duration.
He also broke isolation rules after he had tested positive, particularly by not isolating himself, thereby endangering his contacts. Cavalier his behavior maybe, perhaps careless but possibly a sense that rules are not for celebrities, only for lesser mortals.
That it caused a sense of outrage is apparent. A leaked video has a couple of news anchors discussing Djokovic in not very flattering terms: "Novak Djokovic is a lying, sneaky asshole", says one. Yet the comment also is evidence of a coarseness that has gradually pervaded language.
In the meantime, Mr. Djokovic's father has his own take on the affair. He calls it a conspiracy to prevent his son from breaking the previous record of 20 Grand Slam title wins held by Rafael Nadal and Roger Federer because they are all against Serbia. But Serbia, which still believes in little Jesus and is thus protected, will prevail.
Would aphorisms like 'a storm-in-a-teacup' or 'mountains out of a molehill' be descriptive? Not if it's news across the world. Yet, if he continues to rant on the tennis court and win, it could be his way of getting rid of nerves, an eternal bugaboo.
He must have another crucial concern: the biological clock. At 34 going on to 35 in five months, and with much younger rivals snapping at his heels, it has to be a race against time to win that 21st major title.
Just like grace notes relieve tedium in music, perhaps Djokovic's rants relieve the boring baseline game that modern tennis has become. No more a Frank Sedgman or a Pancho Gonzales charging up to the net to put away a dramatic volley, tennis now needs a grace note, or two, or three …
Age No Bar: A Paradigm Shift in the Girl Child's Marriageable Age in India
India is a country known to have diverse culture, languages, social norms, ethical values, traditional customs, belief system, religions and their personal laws. With personal laws governing succession, adoption, divorce etc, one of the most important aspects governed by the personal laws is Marriage. Indian society has a deep-rooted belief of marriages being the most sacred bond between two people. Every religion of the country gives utmost importance to this sacred bond. Since this bond is of such great importance to the Indian society and to the people of the country, the legal system and the personal laws have made efforts to legalise the sacred bond. There are conditions and requirements laid down for the marriage to be solemnized and get a legal sanction. One such important condition is "age". According to most of the personal laws and The Prohibition of Child Marriage Act, 2006 the legal age for a man should not be less than 21 years of age and a woman 18 years of age. Recently the government introduced The Prohibition of Child Marriage (Amendment) Bill, 2021 to raise the age of marriage for women from 18 years to 21 years
Introduction of this bill shall prove to be a ray of hope for people struggling to curb the evil of child marriage in our country. One cannot claim progress unless women progress on all fronts including their physical, mental and reproductive health. The Constitution guarantees gender equality as part of the fundamental rights and also guarantees prohibition of discrimination on the grounds of sex. This bill would bring women equal to the men as far as the legal age of marriage in concerned. Under the National Family Health Survery-5, it is stated 7% of the girls aged between 15 and 18 years were found to be pregnant and nearly 23% of the girls in the age group of 20 to 24 were married below the age of 18 years. There are researches to point that from 2015 to 2020, 20 lakhs child marriages have been stopped.
In my opinion, increasing the age of women from 18 years to 21 should not be seen solely as an equal opportunity for them to choose their life partners at the same age as that of men, but this is a step taken by the government to eradicate child marriages that still find way in to our society. It should be seen as an effort to bring down maternal mortality rate and infant mortality rate. It shall also try and curb the teenage pregnancies, which are extremely harmful for women's overall health as well as the infants born out of it. We also have to take into consideration that a large part of our society still lack basic education and awareness about these laws and the advantages attached to it. We as educated citizens of the country should take extra efforts in making people aware and to make them understand about the disadvantages associated with child marriage and the overall consequences their children would face in the future. We should appreciate the efforts taken by the government to tackle gender inequality and gender discrimination adequate measures taken to secure health, welfare and empowerment of our women and girls and to ensure status and opportunity for them at par with men.
*The Views Expressed are Strictly Personal
Post Pandemic – What's Next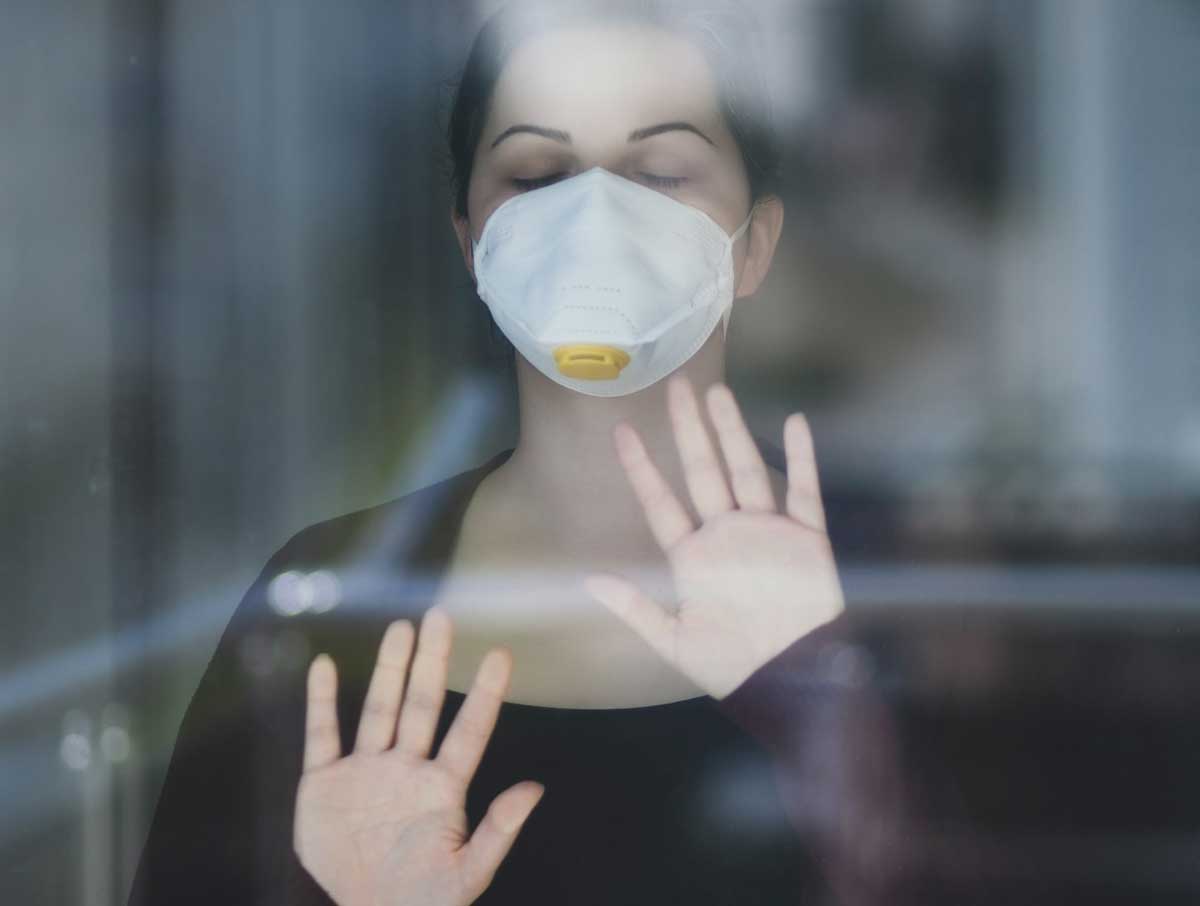 Setting aside the omicron hysterics leading to marshal law lockdowns, the absurdity of a last chance vaccine or risk a long winter of death; or the charade of standing in a ridiculously long line of humanoids seeking a covid test after being fully vaccinated; the more contagious omicron variant with much milder symptoms, akin to the common cold, looks more and more like a natural vaccine being wind swept across the world. If we are at the beginning of the end of the pandemic as the mountain of positive cases peak and immunity engulfs the herd of humanity, what is the next step for governments, businesses, health officials, and the people of earth?
We have entered our third calendar year with the pandemic, and one must wonder how society will move forward and under what guise and endgame. First, there are many questions on the more immediate future for the everyday person, and secondly, what is the impact of the actions taken by government, big pharma, and healthcare officials throughout pandemic, and lastly, will there be any accountability for the actions taken, whether mandating experimental medicine and the potential long-term implications to one's physical and mental health, societal lockdowns and the economy, children's learning and coping, and civil liberties removed.
Close to home, what will happen to our jobs and will those who refused the injections be allowed to return to the workplace that terminated their employment? How will schools and colleges catch students up after all the disruptions? How emotionally and mentally stable will we be? What of broken marriages and abusive situations, bankruptcies, deaths from missed surgeries and acute care, drug overdoses and suicides. Will people refrain from shopping in-person, attending church, or traveling? Will families heal their rifts over the vaccines and find a way to move forward?
On a more macro level, it was not long ago that we were told one shot was safe and effective. During an April 2021 MSNBC interview, Rochelle Walensky, the Director of the CDC, unequivocally claimed vaccinated people do not carry the virus. President Joe Biden, during a CNN Townhall in July 2021, was emphatic that you cannot get COVID-19 if you are vaccinated. Now, the vaccinated are being told not to attend restaurants or large gatherings with a tsunami of breakthrough cases, and you are required to go for a third shot and then a fourth new and improved injection currently being formulated. Explicitly, any expert telling you to get vaccinated or take the booster to prevent you from getting COVID or spreading the virus is not being truthful and potentially creating further damage.
The ineffectiveness of the vaccines to prevent COVID is clear; however, no one really knows how safe the experimental medicine will be with forgoing normal clinical research over five years of testing prior to the FDA's regular approval process. This vaccine may have provided a level of support to make your symptoms better, but it never immunized the subject. Unfortunately, there is preliminary research coming to light that the vaccinated are now more likely to get COVID than the unvaccinated. One might even argue the longevity of the pandemic and viral mutations is now a pandemic of the vaccinated.
It was not long ago that some front-line healthcare workers were saving lives, and then were told they had to take the injection or lose their job. Now, many vaccinated healthcare workers are being infected with COVID-19 and being told they can remain at work or isolate for only five few days; yet the unvaccinated nurses who have not been infected could easily wear a n95 mask and be reinstated to provide care.
Sadly, many businesses and corporations abetted the enslavement of their employees by forcing them to choose between an experimental medicine or lose their job and ability to provide for their family's survival. A gun was held at their head to take a vaccine that is not effective and perhaps unsafe, and they lost their basic freedom to determine one's own health and medical treatment. These decisions need to be revisited in the future with ensuing tribunals and inquiries.
In the much bigger picture, a large segment of society has lost touch with reality and descended into a time warp of delusion through the relentless fearmongering fastened with the censorship and intimidation ploys to obey the rules or be labeled an anti-vaxxer conspirator. If science cannot be questioned, it is no longer science. It's propaganda.
The policies nurtured by the national healthcare agencies and their cohorts on the daily news networks may have created the greatest mental illness ever witnessed where the long-term psychiatric effects evolved into a mass panic of irrationality.
"Mass Formation Psychosis" is a term gaining prominence after Belgian psychologist and statistician Dr. Mattias Desment proffered a theory for what he concludes as a global behavioural phenomenon derived from the coronavirus pandemic. Desment states several things are required to exist if you want a large-scale phenomenon to emerge. First, there needs to be a large population socially isolated that lack social bonds and who experience a lack of sense-making in life. Then it must be coupled with a lot of free-floating anxiety and psychological discontent without people being able to connect it to something – then society is highly at risk for the emergence of the mass phenomenon.
These findings can account for the form of mass hypnosis or a madness that dismisses scientific principles and adopts the government's noble lies and dominant narrative concerning the safety and effectiveness of the genetic vaccines. What one observes is about 30% of the population is brainwashed and indoctrinated by the bombardment of daily misrepresentations and attack anyone who shares alternative information that contradicts the propaganda they have embraced to the point where families, friends, and workplace networks have been torn apart. The 40% of the population in the middle simply follow along with any alternative information being censored and deemed as anti-vaxxers not following the science or some right-wing conspiracy. The remaining 30% continue to question the narratives and in some cases fight against it.
We can compare the current "Mass Formation Psychosis" to the highly educated German population between the two world wars when they became decoupled into a free-floating anxiety and a sense that things have gone awry. Their attention was then focused by a leader or a series of events onto one small point where they literally went mad. A good percentage of the population got behind the hatred of Jews while a large swath of the nation simply went along, and a smaller percentage of dissenters were exposed and systematically removed. The famous French philosopher, Voltaire warned us of our civil liberties being lost when he said, "Those who can make you believe in absurdities can make you commit atrocities."
Parents are being further coerced by the irrational fear of death being obfuscated through the news media to line up your child up for a potential life altering injection that has not come close to being assessed for long health implications. Even when data points to a very low fatality rate among children measuring .002% and young adults at .01%, the FDA throws mud at the wall with announcing a third shot in adolescents 12-15 years old five months after their previous injection.
We are on the cusp of an immense dedication to counselling for mental health and perhaps medical malpractice class action suits at a tremendous cost for many years to come. Imagine your child never seeing their teacher's face all year as she pronounced words or smiled with encouragement. Imagine some students alone all day in a room on the internet and never socially interacting. Imagine the cost of a child breathing cotton fibers in the mask all day. The unleashed cruelty against our kids is a crime and will have lifelong consequences.
In a trending microcosm across many jurisdictions, the CEO for OneAmerica, Scott Davison, a $100 billion insurance company located in Indianapolis since 1877, said during a news conference on December 30th, that the death rate is up a stunning 40% among working-age people 18-64; and that the data is consistent across every player in the industry and the highest ever seen in the history of the business. Davison shared just how bad it really is when he said a one-in-200-year catastrophe would be a 10% increase in deaths of this age group so 40% is just unheard of. Most of the claims for death being filed are not classified as COVID-19 deaths.
During the same conference, Indiana's chief medical officer said the number of hospitalizations in the state is now higher than before the COVID-19 vaccine was introduced a year ago – a weekly count ending Nov. 8th had 195 reported COVID related deaths where most of these were elderly compared to 1,350 people from other causes. The president of the Indiana Hospital Association added that hospitals across the state are being flooded with patients experiencing many different conditions and noted the average person's health is now declining. The president confirmed the extraordinarily high death rate, and it was noted that the vast majority of ICU beds were occupied by people with other conditions than COVID-19.
What is responsible for the stunning 40% in deaths? Could it be one's health condition in decline over the stress of the COVID mandates and lockdowns, or perhaps delayed medical care? Could there be effects from the vaccine? The Governor of Indiana and the various state level experts did not have a clear answer; however, they were clear that the high number of deaths and hospitalizations followed a year after the vaccine rollout.
Dr. Robert Malone, an internationally recognized scientist/physician and original inventor of mRNA vaccination as a technology and the mRNA platform delivery technologies, including holding numerous patents in these fields with over 100 scientific publications and 12,000 citations, places him in the "outstanding" impact factor. The proven 30-year vaccinologist and inventor of the mRNA technology has recently become known for questioning the safety and bioethics of how the COVID-19 genetic vaccines were developed and forced upon the world.
Malone discovered many short-cuts, database issues, lies told in the developments of the Spike protein-based genetic vaccines; while advocating for drug repurposing and the rights of physicians, and finally the unethical mandates for administering experimental vaccines to adults and children by authoritarian governments being manipulated by large corporations (big pharma, big media, big tech) to such an extent that they no longer represent what is in the best interest of humanity. This once acclaimed doctor has been attacked, censored, and suspended permanently from Twitter for dissenting from reciting the government's narrative.
Governments, the CDC, FDA, and leading healthcare officials will not willingly relinquish their grip on power and will continue to weaponization of the pandemic and prolong the totalitarian measures to silence scientific opposition and silence political dissention. How much longer will the unvaccinated be the scapegoat for the extended pandemic? Will the unvaccinated ever be allowed back into society to work without this vaccination? Will we ever accept 'natural immunity' that provides up to 27 times the immunity against the virus than the vaccine? Will we push injections into young children who are not at risk of death but may be at greater risk from the vaccine? For now, the answer from the top is clear. President Biden on January 4th maintained that COVID-19 to be a pandemic of the unvaccinated.
One might hope that answers and culpability will take place once society looks back and realizes that the vaccines and mandates caused more damage across all spectrums of society, however it is unlikely anyone will be held accountable. One must consider whether the oppressive pandemic pendulum has swung too far never to swing back where our freedoms are peacefully reinstated. We must keep in mind that the mandates and lockdowns, Big Tech censorship, news media collaboration, and the fear-laden 'Mass Formation Psychosis' leading us down a path to a China-like Neo-Marxist society removes any notion that our civil liberties and democracy is preordained. We the people have a choice over collective self-annihilation.