Russia: Fighting the 3rd totalitarianism in 70 years?
Is Russia today saving our World from yet another totalitarianism, this time of a One World Dictatorship of Bankers and Their Military?
Russia's Remarkable Renaissance
Something remarkable is taking place in Russia, and it's quite different from what we might expect. Rather than feel humiliated and depressed, Russia is undergoing what I would call a kind of renaissance, a rebirth as a nation.
This despite or in fact because the West, led by the so-called neo-conservatives in Washington, is trying everything including war on her doorstep in Ukraine, to collapse the Russian economy, humiliate Putin and paint Russians generally as bad. In the process, Russia is discovering positive attributes about her culture, her people, her land that had long been forgotten or suppressed.
My first of many visits to Russia was more than twenty years ago, in May, 1994. I was invited by a Moscow economics think-tank to deliver critical remarks about the IMF. My impressions then were of a once-great people who were being humiliated to the last ounce of their life energy. Mafia gangsters sped along the wide boulevards of Moscow in sparkling new Mercedes 600 limousines with dark windows and without license plates.
Lawlessness was the order of the day, from the US-backed Yeltsin Kremlin to the streets. "Harvard boys" like Jeffrey Sachs or Sweden's Anders Aaslund or George Soros were swarming over the city figuring new ways to rape and pillage Russia under the logo "shock therapy" and "market-oriented reform" another word for "give us your crown jewels."
The human toll of that trauma of the total collapse of life in Russia after November 1989 was staggering. I could see it in the eyes of everyday Russians on the streets of Moscow, taxi-drivers, mothers shopping, normal Russians.
Today, some two decades later, Russia is again confronted by a western enemy, NATO, that seeks to not just humiliate her, but to actually destroy her as a functioning state because Russia is uniquely able to throw a giant monkey wrench into plans of those western elites behind the wars in Ukraine, in Syria, Libya, Iraq and well beyond to Afghanistan, Africa and South America.
Rather than depression, in my recent visits to Russia in the past year as well as in numerous discussions with a variety of Russian acquaintances, I sense a new feeling of pride, of determination, a kind of rebirth of something long buried.
Sanctions Boomerang
Take the sanctions war that the Obama administration has forced Germany, France and other unwilling EU states to join. The US Treasury financial warfare unit has targeted the Ruble. The morally corrupt and Washington-influenced Wall Street credit rating agencies have downgraded Russian state debt to "junk" status. The Saudis, in cahoots with Washington, have caused a free-fall in oil prices. The chaos in Ukraine and EU sabotage of the Russian South Stream gas pipeline to the EU, all this should have brought a terrified Russia to her knees. It hasn't.
As we have earlier detailed, Putin and an increasing number of influential Russian industrialists, some of the same who a few years ago would have fled to their posh London townhouses, have decided to stand and fight for the future of Russia as a sovereign state. Oops! That wasn't supposed to happen in a world of globalization, of dissolution of the nation-state. National pride was supposed to be a relic like gold. Not in Russia today.
On the first anniversary of the blatant US coup in Kiev that installed a hand-picked regime of self-professed Neonazis, criminals, and an alleged Scientologist Prime Minister Andriy Yansenyuk, hand-picked by the US State Department, there was a demonstration in downtown Moscow on February 22.
An estimated 35,000 to 50,000 people showed up—students, teachers, pensioners, even pro-Kremlin bikers. They protested not against Putin for causing the economic sanctions by his intransigence against Washington and EU demands.
They protested the blatant US and EU intervention into Ukraine. They called the protest "Anti-Maidan." It was organized by one of many spontaneous citizen reactions to the atrocities they see on their borders. Internet satirical political blogs are making fun of the ridiculous Jan Paski, until last week the fumbling US State Department Press Spokesperson.
Not even an evident False Flag attempt in the London Financial Times and Western controlled media to blame Putin for "creating the climate of paranoia that caused" Boris Nemtsov's murder is being taken seriously. Western "tricks" don't work in today's Russia.
And look at US and EU sanctions. Rather than weakening Putin's popularity, sanctions have caused previously apolitical ordinary Russians to rally around the president, who still enjoys popularity ratings over 80%. A recent survey by the independent Levada Center found 81 percent of Russians feel negatively about the United States, the highest figure since the early 1990s "shock therapy" Yeltsin era. And 71 percent feel negatively about the European Union.
The renaissance I detect is evident in more than protests or polls, however. The US-instigated war in Ukraine since March 2014 has caused a humanitarian catastrophe, one which the US-steered German and other western media have blocked out of their coverage.
More than one million Ukrainian citizens, losing their homes or in fear of being destroyed in the insane US-instigated carnage that is sweeping across Ukraine, have sought asylum in Russia. They have been welcomed as brothers according to all reports.
That is a human response that has untold resonances among ordinary Russians. Because of the wonders of YouTube and smart phone videos, Russians are fully aware of the truth of the US war in eastern Ukraine. Russians are becoming politically sensitive for the first time in years as they realize that some circles in the West simply want to destroy them because they resist becoming a vassal of a Washington gone berserk.
Rather than bow to the US Treasury's Ruble currency war and the threat that Russian banks will be frozen out of the SWIFT (Society for Worldwide Interbank Financial Telecommunication) international interbank clearing system, something likened to an act of war, on February 16, the Russian government announced that it had completed its own banking clearing network in which some 91 domestic credit institutions have been incorporated. The system allows Russian banks to communicate seamlessly through the Central Bank of Russia.
That is inside Russia among banks that otherwise were vulnerable even domestically to a SWIFT cut. Russia joined the Brussels-based private SWIFT system as the Berlin Wall crumbled in 1989. Today her banks are the second largest users of SWIFT. The new system is inside Russia.
Necessary, but not sufficient, to protect against SWIFT cutoff. The next step in discussion is joint Russia-China interbank clearing independent of SWIFT and Washington. That is also coming.
The following day after Russia's "SWIFT" alternative was announced as operational, Chinese Vice Foreign Minister Cheng Guoping said China will build up its strategic partnership with Russia in finance, space and aircraft building and "raise trade cooperation to a new level."
He added that China plans to cooperate more with Russia in the financial area and in January Russia's First Deputy Prime Minister Igor Shuvalov said that payments in national currencies, de-dollarization, were being negotiated with China. China realizes that if Russia collapses, China is next. Failing empires try desperate measures to survive.
Russians also realize that their leaders are moving in unprecedented ways to build an alternative to what they see as a morally decadent and bankrupt American world.
For most Russians the disastrous decade of poverty, chaos and deprivation of the Yeltsin era in the 1990's was reminder enough what awaits should Russia's leaders again prostitute themselves to American banks and corporations for takeover, Hillary Clinton's infamous "reset" of US-Russian relations she attempted when Medvedev was President.
Russians see what the US has done in neighboring Ukraine where even the Finance Minister, Natalia Jaresko, is an American, a former State Department person.
Russia and its leaders are hardly trembling behind Kremlin walls. They are forging the skeleton of a new international economic order that has the potential to transform the world from the present bankruptcy of the Dollar System.
Moscow and Beijing recently announced, as I discussed in a previous posting, their project to create a joint alternative to the US credit rating monopoly of Moody's, S&P and Fitch. President Putin's travel agenda in the past year has been mind-boggling. Far from being the international paraiah Washington and Victoria Nuland hoped for, Russia is emerging as the land which has the courage to "just say No!" to Washington.
Russia's president has been in Cyprus where possible basing for the Russian navy was discussed, in Egypt where General al-Sisi warmly welcomed the Russian leader and discussed significant economic and other joint cooperation. Late last year Russia and the BRICS states agreed to form a $100 billion infrastructure bank that makes the US-controlled World Bank irrelevant. The list grows virtually every day.
The special human side
For me, however, the most heartening feature of this Russian renaissance is in the generation which is today in their late thirties to early forties—young, highly intelligent and having experience of both the depravity of Soviet communist bureaucracy but as well of the hollow world of US-led so-called "free market capitalism." I share some examples from the many Russians I have come to know in recent years.
What is unique in my mind about this generation is that they are the hybrid generation. The education they received in the schools and universities was still largely dominated by the classical Russian science. That classical Russian science, as I have verified from many discussion with Russian scientist friends over the years, was of a quality almost unknown in the pragmatic West.
An American Physics professor from MIT who taught in Moscow universities in the early 1990s told me, "When a Russian science student enters first year university, he or she already has behind them 4 years of biology, 4 of chemistry, of physics, both integral and differential calculus, geometry…they are starting university study at a level comparable to an American post-doctoral student."
They grew up in a Russia where it was common for young girls to learn classical ballet or dance, for all children to learn to play piano or learn a musical instrument, to do sports, to paint, as in classical Greek education of the time of Socrates or Germany in the 1800s. Those basics which were also there in American schools until the 1950s, were all but abandoned during the 1980s. American industry wanted docile "dumbed-down" workers who asked no questions.
Russian biology, Russian math, Russian physics, Russian astrophysics, Russian geophysics—all disciplines approached their subject with a quality that had long before disappeared from American science. I know, as I grew up during the late 1950's during the "Sputnik Shock," where we were told as high school pupils we had to work doubly hard to "catch up to the Russians."
There was a kernel of truth, but the difference was not lack of American students working hard. In those days we worked and studied pretty hard. It was the quality of Russian scientific education that was so superior.
Teaching of the sciences especially, in Russia or the Soviet Union, had been strongly influenced by the German education system of the 1800s, the so-called Humboldt Reforms of Alexander von Humboldt and others.
The strong ties in Russian education with classical 19th Century German culture and science went deep, going back to the time under Czar Alexander II who freed the serfs in 1861, following the example of his friend, Abraham Lincoln.
The ties were deepened to German classical culture later under Czar Alexander II prior to the 1905 Russo-Japanese War when the brilliant Sergei Witte was Transport Minister, then Finance Minister and finally Prime Minister before western intrigues forced his resignation.
Witte translated the works of the German national economist Friederich List, the brilliant opponent of England's Adam Smith, into Russian. Before foreign and domestic intrigues manipulated the Czar into the disastrous Anglo-Russian Entente of 1907 against Germany a pact which made England's war in 1914 possible, the Russian state recognized the German classical system as superior to British empiricism and reductionism.
Many times I have asked Russians of the 1980s generation why they came back to Russia to work after living in the USA. Always the reply more or less, "The US education was so boring, no challenge…the American students were so shallow, no idea of anything outside the United States…for all its problems, I decided to come home and help build a new Russia…"
Some personal examples illustrate what I have found: Irina went with her parents to Oregon in the early 1990s. Her father was a high-ranking military figure in the USSR. After the collapse he retired and wanted to get away from Russia, memories of wars, to live his last years peacefully in Oregon.
His daughter grew up there, went to college there and ultimately realized she could be so much more herself back in Russia where today as a famous journalist covering US-instigated wars in Syria and elsewhere including Ukraine, she is making a courageous contribution to world peace.
Konstantin went to the USA to work as a young broadcast journalist, did a master's degree in New York in film and decided to return to Russia where he is making valuable TV documentaries on dangers of GMO and other important themes.
Anton stayed in Russia, went into scientific and business publishing and used his facility with IT to found his own publishing house. Dmitry who taught physics at a respected German university, returned to his home St Petersburg to become a professor and his wife also a physicist, translates and manages a Russian language internet site as well as translating into Russian several of my own books.
What all these Russian acquaintances, now in their late 30s or forties share is that they were born when the remnants of the old Soviet Russia were still very visible, for better and for worse, but grew to maturity after 1991.
This generation has a sense of development, progress, of change in their lives that is now proving invaluable to shape Russia's future. They are also, through their families and even early childhood, rooted in the old Russia, like Vladimir Putin, and realize the reality of both old and new.
Now because of the brazen open savagery of Washington policies against Russia, this generation is looking at what was valuable. They realize that the stultifying bureaucratic deadness of the Soviet Stalin heritage was deadly in the USSR years. And they realize they have a unique chance to shape a new, dynamic Russia of the 21st Century not based on the bankrupt model of the now-dying American Century of Henry Luce and FD Roosevelt.
This for me is the heart of an emerging renaissance of the spirit among Russians that gives me more than hope for the future. And, a final note, it has been policy among the so-called Gods of Money, the bankers of London and New York, since at least the assassination in 1881 of Czar Alexander II, to prevent a peaceful growing alliance between Germany and Russia. A prime aim of Victoria Nuland's Ukraine war has been to rupture that growing Russo-German economic cooperation.
A vital question for the future of Germany and of Europe will be whether Germany's politicians continue to kneel to the throne of Obama or his successor or define their true interests in closer cooperation with the emerging Eurasian economic renaissance that is being shaped by President Putin's Russia and by President Xi's China.
Ironically, Washington's and now de facto NATO's "undeclared war" against Russia has sparked this remarkable renaissance of the Russian spirit. For the first time in many years Russians are starting to feel good about themselves and to feel they are good in a world of some very bad people. It may be the factor that saves our world from a one world dictatorship of the bankers and their military.
First published by our partner The-4th-Media under tittle: "Russia Saves the World from a One World Dictatorship of Bankers and Their Military".
Neighbours and Crises: New Challenges for Russia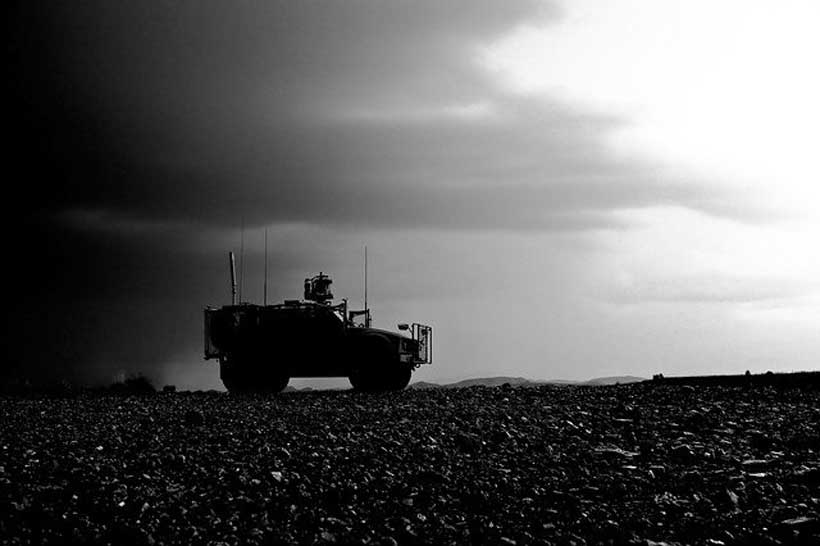 Through all the discussions that accompanied the preparation of the Valdai Club report "Space Without Borders: Russia and Its Neighbours", the most clear question was whether Russia should or should not avoid repeating the historical experience of relations with its near abroad. This experience, in the most general terms, is that after Russia pacifies its western border with its foreign policy, the Russian state inevitably must turn to issues related to the existence of its immediate neighbourhood. With a high degree of probability, it will be forced to turn to its centuries-old method for solving problems that arise there: expansion for the sake of ensuring security.
Now Russia's near abroad consists of a community of independent states that cannot ensure their own security and survival by relying only on their own forces; we cannot be completely sure of their stability. From Estonia in the west to Kyrgyzstan in the east, the existence of these countries in a competitive international environment is ensured by their link with one of the nuclear superpowers. Moreover, such connections can only complement each other with great difficulty. As the recent developments in Kazakhstan have demonstrated, they are not limited to the threat of an external invasion; even internal circumstances can become deadly.
The dramatic events in that country were intensified by external interference from the geostrategic opponents of Russia, as well as international terrorists, but it would be disingenuous to argue that their most important causes are not exclusively internal and man-made. We cannot and should not judge whether the internal arrangements of our neighbours are good or bad, since we ourselves do not have ideal recipes or examples. However, when dealing with the consequences, it is rational to fear that their statehood will either be unable to survive, or that their existence will take place in forms that create dangers which Russia cannot ignore.
In turn, the events experienced now in relations between Russia and the West, if we resort to historical analogies, look like a redux of the Northern War. The Great Northern War arose at the beginning of the 18th century as the result of the restoration of Russia's power capabilities; the West had made great progress in approaching the heart of its territory. Within the framework of this logic, victory, even tactical victory, in the most important (Western) direction will inevitably force Russia to turn to its borders. Moreover, the reasons for paying more attention to them are obvious. This will present Russia with the need to decide on how much it is willing to participate in the development of its neighbours.
The developments in Kazakhstan in early January 2022 showed the objective limits of the possibilities of building a European-style sovereign state amid new, historical, and completely different geopolitical circumstances. More or less all the countries of the space that surrounds Russia, from the Baltic to the Pamir, are unique experiments that arose amid the truly phenomenal orderliness of conditions after the end of the Cold War. In that historical era, the world really developed under conditions where a general confidence prevailed that the absolute dominance of one power and a group of its allies creates conditions for the survival of small and medium-sized states, even in the absence of objective reasons for this.
The idea of the "end of history" was so convincing that we could accept it as a structural factor, so powerful that it would allow us to overcome even the most severe objective circumstances.
The Cold War era created the experience of the emergence and development of new countries, which until quite recently had been European colonies. Despite the fact that there are a few "success stories" among the countries that emerged after 1945, few have been able to get out of the catch-up development paradigm. However, it was precisely 30 years ago that there really was a possibility that a unipolar world would be so stable that it would allow the experiment to come to fruition. The visible recipes of the new states being built were ideal from an abstract point of view, just as Victor Frankenstein was guided by a desire for the ideal.
Let us recall that the main idea of our report was that Russia needs to preserve the independence of the states surrounding it and direct all its efforts to ensure that they become effective powers, eager to survive. This desire for survival is seen as the main condition for rational behaviour, i.e. creating a foreign policy, which takes into account the geopolitical conditions and the power composition of Eurasia. In other words, we believe that Russia is interested in the experiment that emerged within the framework of the Liberal World Order taking place under new conditions, since its own development goals dictate that it avoid repeating its past experience of full control over its neighbours, with which it shares a single geopolitical space.
This idea, let's not hide it, prompted quite convincing criticism, based on the belief that the modern world does not create conditions for the emergence of states where such an experience is absent in more or less convincing forms. For Russia, the challenge is that even if it is technically capable of ensuring the immediate security of its national territory, the spread of the "grey zone" around its borders will inevitably bring problems that the neighbours themselves are not able to solve.
The striking analogy proposed by one colleague was the "hallway of hell" that Russia may soon face on its southern borders, making us raise the question that the absence of topographic boundaries within this space makes it necessary to create artificial political or even civilisational lines, the protection of which in any case will be entrusted to the Russian soldier. This January we had the opportunity to look into this "hallway of hell". There is no certainty that the instant collapse of a state close to Russia in the darkest periods of its political history should be viewed as a failure in development, rather than a systemic breakdown of the entire trajectory, inevitable because it took shape amid completely different conditions.
Therefore, now Russia should not try to understand what its further strategy might be; in any case, particular behaviour will be determined by circumstances. Our task is to explore the surrounding space in order to understand where Russia can stop if it does not want to resort to the historical paradigm of its behaviour. The developments in Kazakhstan, in their modern form, do not create any grounds for optimism or hopes for a return to an inertial path of development. Other states may follow Ukraine and Kazakhstan even if they now look quite confident. There are no guarantees — and it would be too great a luxury for Russia to accept such a fate.
This is primarily because the Russian state will inevitably face a choice between being ready for several decades of interaction with a huge "grey zone" along the perimeter of its borders and more energetic efforts to prevent its emergence. It is unlikely that Moscow would simply observe the processes taking place on its immediate periphery. This is not a hypothetical invasion of third forces — that does not pose any significant threat to Russia. The real challenge may be that in a few decades, or sooner, Moscow will have to take on an even greater responsibility, which Russia got rid of in 1991. Even now, there seems to be a reason to believe that thirty years of independence have made it possible to create elements of statehood that can be preserved and developed with the help of Russia.
from our partner RIAC
Do as You're Told, Russia Tells the Neighborhood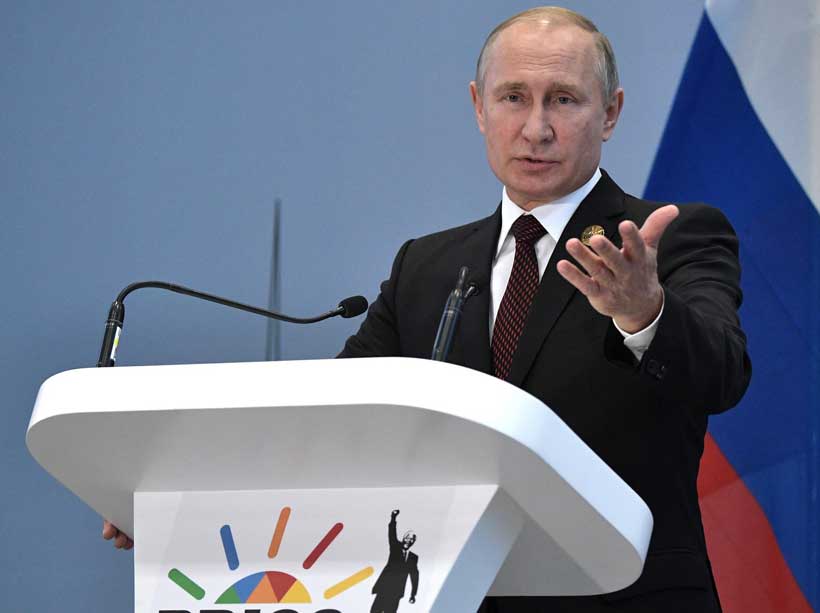 The Kremlin has always argued that it has special interests and ties to what once constituted the Soviet space. Yet it struggled to produce a smooth mechanism for dealing with the neighborhood, where revolutionary movements toppled Soviet and post-Soviet era political elites. Popular movements in Georgia, Ukraine, Moldova, Kyrgyzstan, and most recently Kazakhstan have flowered and sometimes triumphed despite the Kremlin's rage.
Russia's responses have differed in each case, although it has tended to foster separatism in neighboring states to preclude their westward aspirations. As a policy, this was extreme and rarely generated support for its actions, even from allies and partners. The resultant tensions underlined the lack of legitimacy and generated acute fear even in friendlier states that Russia one day could turn against them.
But with the activation of the hitherto largely moribund six-nation Collective Security Treaty Organization (CSTO) in Kazakhstan seems to be an entirely different matter. Here, for the first time since its Warsaw Pact invasions, Russia employed an element of multilateralism. This was designed to show that the intervention was an allied effort, though it was Russia that pulled the strings and contributed most of the military force.
CSTO activation is also about something else. It blurred the boundaries between Russia's security and the security of neighboring states. President Vladimir Putin recently stated the situation in Kazakhstan concerned "us all," thereby ditching the much-cherished "Westphalian principles" of non-intervention in the internal affairs of neighboring states. The decision was also warmly welcomed by China, another Westphalia enthusiast.
In many ways, Russia always wanted to imitate the US, which in its unipolar moment used military power to topple regimes (in Afghanistan and Iraq) and to restore sovereignty (in Kuwait.) Liberal internationalism with an emphasis on human rights allowed America and its allies to operate with a certain level of legitimacy and to assert (a not always accepted) moral imperative. Russia had no broader ideas to cite. Until now. Upholding security and supporting conservative regimes has now become an official foreign policy tool. Protests in Belarus and Kazakhstan helped the Kremlin streamline this vision.
Since Russia considers its neighbors unstable (something it often helps to bring about), the need for intervention when security is threatened will now serve as a new dogma, though this does not necessarily mean that CSTO will now exclusively serve as the spearhead of Russian interventionist policy in crises along its borders. On the contrary, Russia will try to retain maneuverability and versatility. The CSTO option will be one weapon in the Kremlin's neighborhood pacification armory.
Another critical element is the notion of "limited sovereignty," whereby Russia allows its neighbors to exercise only limited freedom in foreign policy. This is a logical corollary, since maneuverability in their relations with other countries might lead to what the Kremlin considers incorrect choices, like joining Western military or economic groupings.
More importantly, the events in Kazakhstan also showed that Russia is now officially intent on upholding the conservative-authoritarian regimes. This fits into a broader phenomenon of authoritarians helping other authoritarians. Russia is essentially exporting its own model abroad. The export includes essential military and economic help to shore up faltering regimes.
The result is a virtuous circle, in the Kremlin's eyes. Not only can it crush less than friendly governments in its borderlands but it also wins extensive influence, including strategic and economic benefits. Take for instance Belarus, where with Russian help, the dictator Aliaksandr Lukashenka managed to maintain his position after 2020's elections through brutality and vote-rigging. The end result is that the regime is ever-more beholden to Russia, abandoning remnants of its multi-vector foreign policy and being forced to make financial and economic concessions of defense and economics to its new master. Russia is pressing hard for a major new airbase.
A similar scenario is now opening up in Kazakhstan. The country which famously managed to strike a balance between Russia and China and even work with the US, while luring multiple foreign investors, will now have to accept a new relationship with Russia. It will be similar to Belarus, short of integration talks.
Russia fears crises, but it has also learned to exploit them. Its new approach is a very striking evolution from the manner in which it handled Georgia and Ukraine in 2008 and 2014, through the Belarus and Armenia-Azerbaijan crises in 2020 to the Kazakh uprising of 2022.
Russia has a new vision for its neighborhood. It is in essence a concept of hierarchical order with Russia at the top of the pyramid. The neighbors have to abide by the rules. Failure to do so would produce a concerted military response.
Author's note: first published in cepa
Russia's Potential Invasion of Ukraine: Bringing In Past Evidence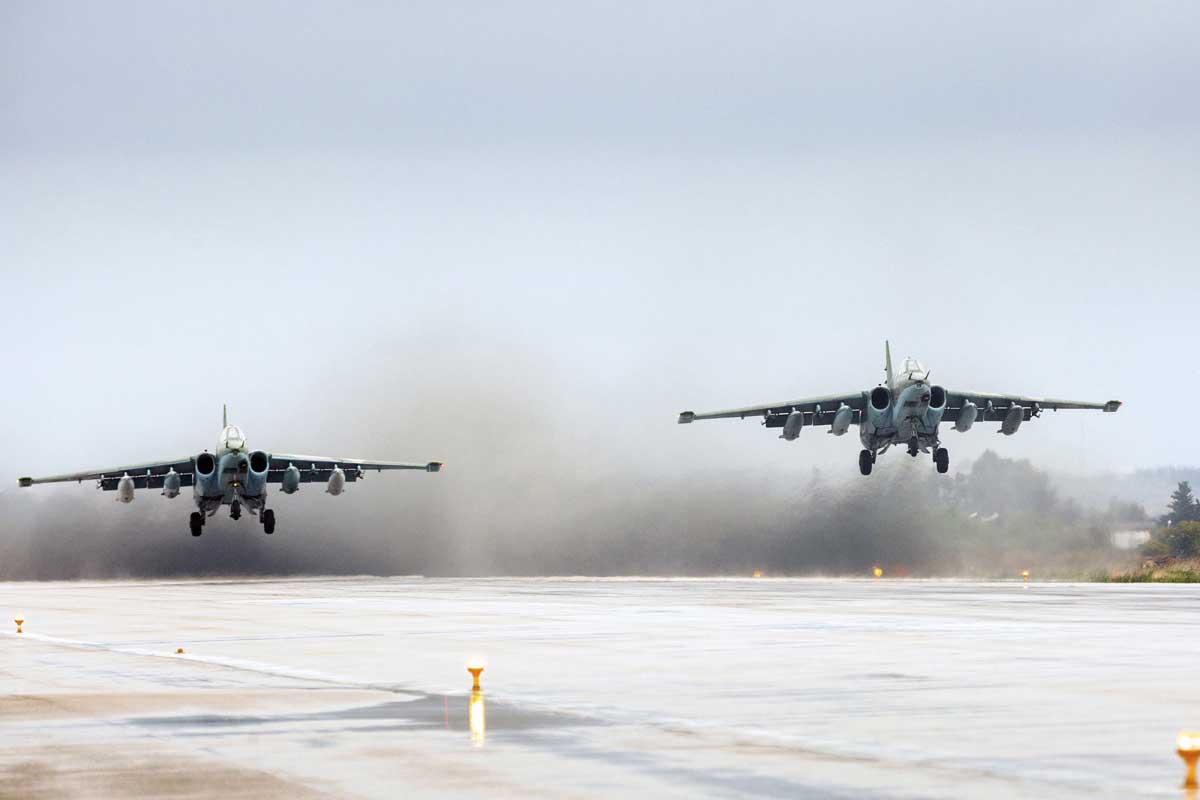 Since mid-November 2021, the U.S. intelligence community and media have been warning of a Russian military buildup along the country's western border. As the military activities are widely interpreted as a sign of Russia's upcoming invasion of Ukraine, NATO needs to carefully analyze Russia's motivations and previous behaviors, as well as hammer out policy options in case the existing fears prove to be correct.
Although Russia's record of deception and recent statements about red lines make current tensions particularly worrisome, there is no hard evidence that an invasion is indeed being planned. The present situation is one of ambiguity (which is probably deliberate), and the West should treat it as such. Washington and its allies should be prepared for the worst without assuming that the negative scenario will inevitably come true. In particular, NATO should consider continuing its policy of tailored deterrence while refraining from steps that can lead to escalation themselves.
What Makes the Invasion Possible
Putin's modern Ukraine policy originates from two basic assumptions about Russia's relations with the West after the end of the Cold War. The first assumption is based on the broken promise narrative. According to Mary Sarotte, the Soviet Union did expect that NATO would not move eastward, whereas German Foreign Minister Genscher did promise that NATO "would not expand itself to the East." The assurances have never been codified. However, NATO's close military cooperation with Ukraine is viewed by Russia as violating the spirit of the Final Settlement with Respect to Germany of 1990. The historical fear of an attack from the West makes this perception even more vivid. The second assumption is that protests, revolutions, and major political shifts in the post-Soviet space can usually be attributed to Western malicious intentions. The 2014 pro-European revolution in Ukraine is therefore referred to by Moscow as a coup d'état. As unpleasant as they are, the two preconceived notions have a substantial impact on Russian foreign policy, leading the Kremlin to take radical military and diplomatic steps.
Further, Russia's previous behaviors indicate that Moscow can actually use force against its neighbors, which means that military scenarios should be given serious consideration. It is known that Russia used military force to take control of Crimea in 2014, as President Putin admitted Russia's involvement and disclosed secrets of the "takeover plot" quite a while ago. It is also known that Russia occupied large swaths of Georgia in 2008, even though Russia's sovereignty was not directly threatened by skirmishes in South Ossetia. It is presumed, yet denied by Russia, that Moscow has been directly engaged in the Donbas War, which began in mid-2014.
More importantly, Russia has a record of denying its role in crises where Russia's involvement was suspected by others from the outset. It is only in April 2014 that Putin admitted responsibility for the takeover of Crimea that had taken place between late February and early March. A more recent example of deception is Russia's anti-satellite test in November 2021. Initially, the Vice-Chair of the Defense Committee in Russia's Parliament said that "[t]here is no limit to the fantasies of the State Department. Russia is not engaged in the militarization of space." Foreign Minister Lavrov speculated that "there is no evidence." Later that day, Russia's Defense Ministry admitted that the test had been conducted. There are even more cases of Moscow's presumed malicious activities where Russia has never admitted its role. Those include the Donbas War, the downing of MH17 in July 2014, and the poisoning of Skripal and Navalny.
Given this record, Russia's assurances that no invasion is being planned cannot be taken at face value. Moreover, Russian officials have made a number of worrisome statements recently. Since late November, President Putin has been calling for "security guarantees" from the West to prevent further NATO enlargement. On November 22, Russia's Foreign Intelligence Service released a statement on the tensions over Ukraine, saying that "[w]e observed a similar situation in Georgia on the eve of the events of 2008."
Rationality, Restraint, and History Lessons
Yet, it may seem that a full-scale invasion of Ukraine would be contrary to Russia's interests, which is in fact true. A fait accompli along the lines of the 2014 takeover of Crimea is no longer possible, as Ukraine's Army has been forged in the combats of Donbas. The covert war scenario for an entire country does not seem feasible either. Not only would an invasion result in numerous casualties for both sides, but it would also constitute a drain on Russia's budget for years to come. A brutal war against Ukraine would literally destroy Moscow's "fraternal peoples" narrative underlying much of Russian foreign policy.
The irrationality of attacking Ukraine is not the only reason why risks for NATO in the current situation may be exaggerated. Although Russia has used military force in a few notable cases, there have been even more examples of Russia's restraint. In 2018, Russia refrained from attempting to keep in power Armenia's Serzh Sargsyan in a revolution that was framed by many as inherently pro-Western. Russia did not take sides in the 2020 Nagorno-Karabakh War, even though Azerbaijan was explicitly supported by NATO member Turkey. Russia was sticking to a "wait and see" approach during much of the attempted revolution in Belarus in 2020. Finally, Russia has tolerated coups and revolutions in Central Asia, including most recently the Kyrgyz Revolution of 2020. In other words, understanding what Russia could have done but chose not to do is no less important than the awareness of what has indeed occurred. Russia is not inherently expansionist, and the domino logic does not apply.
However, this in no way means that an invasion of Ukraine is impossible. Irrational, previously unknown, and even "impossible" events tend to occur from time to time, as the 1941 attack on Pearl Harbor demonstrated 80 years ago. Even crazier twists and turns have probably been averted thanks to diplomacy and deterrence. This is why contingency planning is an integral part of any foreign and defense policy. NATO's goal is to preempt, prevent, and be prepared for an invasion rather than predict whether it will happen or not.
Way Forward
While a full-scale invasion of Ukraine has not been launched, Western policy can rely on traditional deterrence instruments tailored to the crisis in question. In doing so, the United States and its allies should not act as though an invasion were inevitable, which it is not. NATO's response to the current tensions should be very limited and focused, yet commensurate with the Western interest in countering Russian adventurism and short of upending the status quo for no apparent reason. First, the U.S. and its allies may continue providing military aid to Ukraine and even increase it, which is in line with previous policies. That said, troop deployments in Ukraine and enhanced military presence in the Black Sea would not be helpful, as such measures could alienate Russia without providing any benefits to the West. Second, NATO should dissuade Ukraine from attacking first, as Georgia did in 2008. Russia should be put in a position where any attack it might undertake would be unprovoked and very explicit. However, NATO should find it in its interest to refrain from providing any specific guarantees to Ukraine. The nature of Ukraine-Russia tensions makes provocations on both sides highly likely; assurances and alliances would only heighten risks, boosting Ukraine's and Russia's self-confidence.
A full-scale war between Russia and Ukraine is possible. Still, it is neither inevitable nor likely. When everyone takes war for granted, the question arises whether the United States still has a foreign policy capable of fostering a positive environment for the prosperity of the American people.