Generation of massive consumption and waste
On timetable is confrontment with the truth. Answer to yourself how many things you have in your life that you actual do not use neither need. Furthermore how much did you so far give or throw away. With capitalism and our way of living, we are creating urgent need for more and more.
Welcome to consumer society wheremore than 7 billion people every year make a massive dump of 2.12 billion tons of waste. OECD (Organization for Economic Co-operation and Development) countries produce almost half of the world's waste, while Africa and South Asia regions produce the least. High-income countries are responsible for 46% and lower income countries for about 6% of all waste generated. OECD estimated that 1% of increase in national income creates 0, 69% increase in municipal solid waste amount.
On one hand we throw away great amount of food and on the other 12, 5% of world population – about one in eight of the world – was starving between 2010-2012 based on FAO (Food and Agriculture Organization of the United Nations). According to WHO (The World Health Organization) hunger and underweight are most common in Africa, India and Asia. Hunger goes hand in hand with poverty. Not to mention that the number of overweighed is growing. In 2014 more than 1, 9 billion (39%) adults were overweight.
Do we really need so many new cars, telephones, computers and other electric components, clothes and other material things, and so much food we cannot possible consume? Predictions for growth of population for around 2040 are showing a figure of 9 billion. Furthermore by 2100 population could reach 11 billion. Even today we are producing gigantic amount of waste, imagine what the future holds if our way of living does not change, and population continues to increase. Based on report from the World Bank municipal solid waste increase will be seen in developing countries and rapidly growing cities.
Things we throw may vanish from our minds but need to go somewhere. We collect, recycle, compost, incinerate, landfill and dump. But statistics show we have much work to do if we do not want to drown in waste in the future. It is hard to get information and data that correspond to the whole world. There are some numbers regarding waste in EU (European Union) and USA (United States of America) that need to be shown. Since this part of the world is more developed imagine what waste management looks like in developing or failing states, where waste management is not high priority. Waste is not collected in a big part of the world. Environmental Data Centre on waste has shown us that of all waste generated in EU only 36% were recycled. There are considerable variations across the EU member states. EUROSTAT report says each person in the EU generated 481 kg of municipal waste in 2013. 43% was recycled or composted, 31% was landfilled and 26% incinerated. Municipal waste consists to a large extent of waste generated by households, but may also include similar waste generated by small businesses and public institutions and collected by the municipality. Waste from agriculture and industry is not included. If we include waste from demolition and construction activities, mining and from industry sector, we can see that we are creating large mountains of which some have permanent consequences on environment and usage of natural resources. Ecological footprint calculated for year 2010 shows that the humanity has already overshot global bio capacity by 30% and now lives unsustainably by depleting stocks of "natural capital" (fish, forest, soil) and eroding critical life-support functions. With this lifestyle we are using ecological services quicker as Earth can renew them. Worldwatch Institute estimated that each year, 500 billion to 1 trillion plastic bags are consumed worldwide. That's over one million plastic bags used per minute. In USA less than 5% of them were recycled. Scientists estimate that every square mile of ocean contains about 46,000 pieces of floating plastic. This information was released for year 2002. Packaging is becoming a big problem not to mention plastic, food and e-waste. Worldwide private and public consumption has grown and is still growing. With economic globalization, consumption patterns are becoming similar all over the globe.
With creating more and more waste we are becoming a threat to ourselves. What have we done with the only planet we know so far is livable, can be seen in documentaries such as Garbage Island, Inside the Garbage of the World and Plasticized. Just to mention some of them that are concerned with amount of waste we produce, destruction and threat we represent to different animal and plant spices, world and all in all to our future. But there is also some good news. The more we develop the more advance and effective waste management systems and technologies will be put in place.
We need to prevent, minimize, reuse and recycle things. Furthermore we must reduce volume of waste. Less consumption needs to be taken into an account. Better separation of waste and better awareness of population about necessity of recycling and reusing in complex and growing waste production is needed. As an individual we can help keep earth cleaner by separating different kinds of waste and with careful consideration with buying things and materials. Households are responsible for about 10% of total waste and that has an impact on environment. It impacts the quality of water, soil, air and also with waste management on public health. We can make it out victorious and meanwhile create jobs that are becoming more and more important with economic crisis. With lower population, denser, more resource-efficient cities, and less consumption, along with higher awareness we can tackle waste problem before it gets uncontrollable. We need to act more in accordance with sustainable development otherwise we are going down the path of self-destruction.
Category 5 storms: A norm or exception?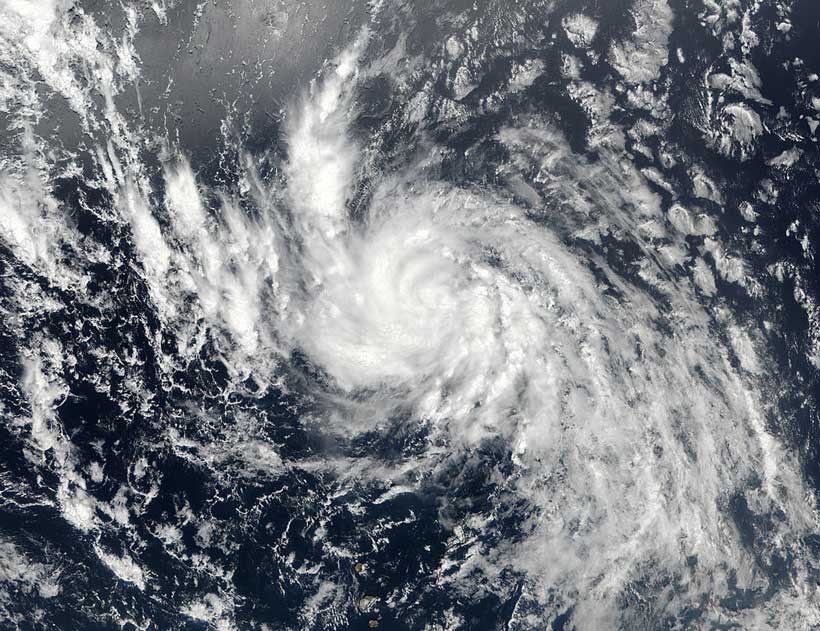 Compared to their larger counterparts, small states are at a higher risk of extreme weather events, which threaten to wipe out their developmental gains, and to some extent, their very existence.
According to the IMF, the economic cost of the average natural disaster during 1950-2014 was nearly 13 percent of GDP for small states, compared to less than 1 percent of GDP for larger states. During that same period, the average natural disaster affected 10 percent of the population in small states, compared to just 1 percent for other countries.
In recent times, the frequency of disasters affecting small states has been far much greater, reflecting small states' proximity to cyclone and hurricane belts. In addition, there has been a rapid expansion in the number of higher category cyclones.  These have left a trail of devastation in their wake, and are estimated to have generated costs in the billions.
In March 2015, category 5 cyclone  Pam struck Vanuatu, and in Fiji, category 5 Tropical Cyclone Winston left over 40 percent of the population negatively impacted. A few weeks ago, Tropical Cyclone Gita, the worst storm to hit Tonga in 60 years, caused significant damage to infrastructure and unprecedented disruption to amenities.
As recent as last year, the Caribbean experienced widespread destruction and substantial loss and damage due to category 5 hurricanes Irma and Maria. These hurricanes damaged critical infrastructure in Anguilla and Barbuda, whilst; and the Bahamas suffered remarkable damage to physical structures.  Moreover, there were damages to over 80 percent of homes, electricity and telecommunications in Dominica; and the list goes on.
Is this growing frequency of robust and destructive category 5 storms a norm or exception?
Well, there is a growing body of evidence that seems to suggest that the recent increase of these highly destructive storms are indeed linked to climate change. According to the Intergovernmental Panel on Climate Change (IPCC) model projections, in particular, global warming is expected to cause an intensification of devastating cyclones by the end of the 21st century. I believe that should this projection come to fruition, such weather events will most-likely push small states beyond their coping point, given their already weak adaptive capacities.
The real question is this:
What does all this mean for the economic development and very existence of small states, and can this be solved through increased financing for development?
UN spotlights rainwater recycling, artificial wetlands among 'green' solutions to global water crisis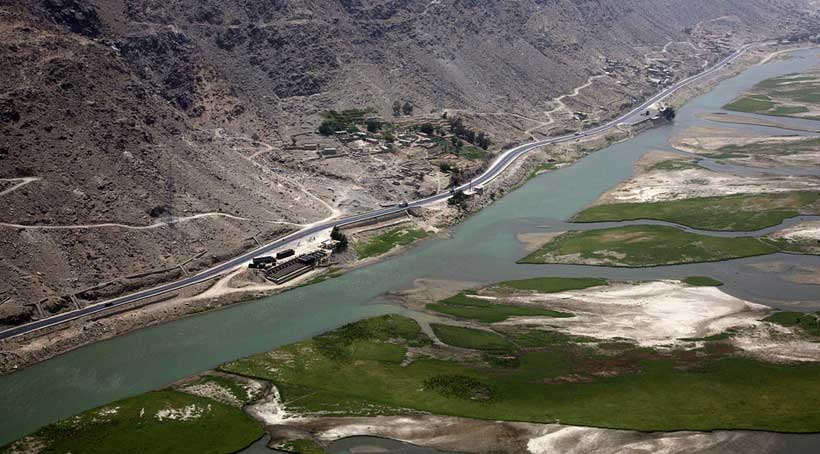 With five billion people at risk of having difficulty accessing adequate water by 2050, finding nature-based solutions, such as China's rainwater recycling, India's forest regeneration and Ukraine's artificial wetlands, is becoming increasingly important, according to a United Nations report released Monday at the world's largest water-related event in Brazil.
"We need new solutions in managing water resources so as to meet emerging challenges to water security caused by population growth and climate change," said Audrey Azoulay, head of the UN Educational, Scientific and Cultural Organization (UNESCO), in the foreword of the UN World Water Development Report 2018.
"If we do nothing, some five billion people will be living in areas with poor access to water by 2050," she added.
Goal 6 of the 2030 Agenda for Sustainable Development adopted by world leaders in 2015 seeks to achieve universal and equitable access to safe and affordable drinking water for all and, also access to adequate and equitable sanitation and hygiene for all by 2030.
The report notes that the global demand for water has been increasing and will continue to grow significantly over the next two decades due to population growth, economic development and changing consumption patterns.
Due to climate change, wetter regions are becoming wetter, and drier regions are becoming even drier. At present, an estimated 3.6 billion people, nearly half the global population, live in areas potentially water-scarce at least one month per year, and this population could increase to some 4.8 billion to 5.7 billion by 2050.
The number of people at risk from floods is projected to rise from 1.2 billion today to around 1.6 billion in 2050, nearly 20 per cent of the world's population. The population currently affected by land degradation, desertification and drought is estimated at 1.8 billion people, making this the worst natural disaster based on mortality and socio-economic impact relative to gross domestic product (GDP) per capita.
The UNESCO Director-General said the report proposes solutions that are based on nature to manage water better.
The report notes that reservoirs, irrigation canals and water treatment plants are not the only water management instruments at disposal.
So-called 'green' infrastructure, as opposed to traditional 'grey' infrastructure, focuses on preserving the functions of ecosystems, both natural and built, and environmental engineering rather than civil engineering to improve the management of water resources, the report says.
In 1986, the province of Rajasthan in India experienced one of the worst droughts in its history. Over the following years, a non-governmental organization worked alongside local communities to regenerate soils and forests in the region by setting up water harvesting structures. This led to a 30 per cent increase in forest cover, groundwater levels rose by several metres and cropland productivity improved.
Climate Change Could Force Over 140 Million to Migrate Within Countries by 2050
The worsening impacts of climate change in three densely populated regions of the world could see over 140 million people move within their countries' borders by 2050, creating a looming human crisis and threatening the development process, a new World Bank Group report finds
But with concerted action – including global efforts to cut greenhouse gas emissions and robust development planning at the country level – this worst-case scenario of over 140m could be dramatically reduced, by as much as 80 percent, or more than 100 million people.
The report, Groundswell – Preparing for Internal Climate Migration, is the first and most comprehensive study of its kind to focus on the nexus between slow-onset climate change impacts, internal migration patterns and, development in three developing regions of the world: Sub-Saharan Africa, South Asia, and Latin America.
It finds that unless urgent climate and development action is taken globally and nationally, these three regions together could be dealing with tens of millions of internal climate migrants by 2050. These are people forced to move from increasingly non-viable areas of their countries due to growing problems like water scarcity, crop failure, sea-level rise and storm surges.
These "climate migrants" would be additional to the millions of people already moving within their countries for economic, social, political or other reasons, the report warns.
World Bank Chief Executive Officer Kristalina Georgieva said the new research provides a wake-up call to countries and development institutions.
"We have a small window now, before the effects of climate change deepen, to prepare the ground for this new reality," Georgieva said. "Steps cities take to cope with the upward trend of arrivals from rural areas and to improve opportunities for education, training and jobs will pay long-term dividends. It's also important to help people make good decisions about whether to stay where they are or move to new locations where they are less vulnerable."
The research team, led by World Bank Lead Environmental Specialist Kanta Kumari Rigaud and including researchers and modelers from CIESIN Columbia University, CUNY Institute of Demographic Research, and the Potsdam Institute for Climate Impact Research – applied a multi-dimensional modeling approach to estimate the potential scale of internal climate migration across the three regions.
They looked at three potential climate change and development scenarios, comparing the most "pessimistic" (high greenhouse gas emissions and unequal development paths), to "climate friendly" and "more inclusive development" scenarios in which climate and national development action increases in line with the challenge. Across each scenario, they applied demographic, socioeconomic and climate impact data at a 14-square kilometer grid-cell level to model likely shifts in population within countries.
This approach identified major "hotspots" of climate in- and out-migration – areas from which people are expected to move and urban, peri-urban and rural areas to which people will try to move to build new lives and livelihoods.
"Without the right planning and support, people migrating from rural areas into cities could be facing new and even more dangerous risks," said the report's team lead Kanta Kumari Rigaud. "We could see increased tensions and conflict as a result of pressure on scarce resources. But that doesn't have to be the future. While internal climate migration is becoming a reality, it won't be a crisis if we plan for it now."
The report recommends key actions nationally and globally, including:
Cutting global greenhouse gas emissions to reduce climate pressure on people and livelihoods, and to reduce the overall scale of climate migration
Transforming development planning to factor in the entire cycle of climate migration (before, during and after migration)
Investing in data and analysis to improve understanding of internal climate migration trends and trajectories at the country level.