Generation of massive consumption and waste
On timetable is confrontment with the truth. Answer to yourself how many things you have in your life that you actual do not use neither need. Furthermore how much did you so far give or throw away. With capitalism and our way of living, we are creating urgent need for more and more.
Welcome to consumer society wheremore than 7 billion people every year make a massive dump of 2.12 billion tons of waste. OECD (Organization for Economic Co-operation and Development) countries produce almost half of the world's waste, while Africa and South Asia regions produce the least. High-income countries are responsible for 46% and lower income countries for about 6% of all waste generated. OECD estimated that 1% of increase in national income creates 0, 69% increase in municipal solid waste amount.
On one hand we throw away great amount of food and on the other 12, 5% of world population – about one in eight of the world – was starving between 2010-2012 based on FAO (Food and Agriculture Organization of the United Nations). According to WHO (The World Health Organization) hunger and underweight are most common in Africa, India and Asia. Hunger goes hand in hand with poverty. Not to mention that the number of overweighed is growing. In 2014 more than 1, 9 billion (39%) adults were overweight.
Do we really need so many new cars, telephones, computers and other electric components, clothes and other material things, and so much food we cannot possible consume? Predictions for growth of population for around 2040 are showing a figure of 9 billion. Furthermore by 2100 population could reach 11 billion. Even today we are producing gigantic amount of waste, imagine what the future holds if our way of living does not change, and population continues to increase. Based on report from the World Bank municipal solid waste increase will be seen in developing countries and rapidly growing cities.
Things we throw may vanish from our minds but need to go somewhere. We collect, recycle, compost, incinerate, landfill and dump. But statistics show we have much work to do if we do not want to drown in waste in the future. It is hard to get information and data that correspond to the whole world. There are some numbers regarding waste in EU (European Union) and USA (United States of America) that need to be shown. Since this part of the world is more developed imagine what waste management looks like in developing or failing states, where waste management is not high priority. Waste is not collected in a big part of the world. Environmental Data Centre on waste has shown us that of all waste generated in EU only 36% were recycled. There are considerable variations across the EU member states. EUROSTAT report says each person in the EU generated 481 kg of municipal waste in 2013. 43% was recycled or composted, 31% was landfilled and 26% incinerated. Municipal waste consists to a large extent of waste generated by households, but may also include similar waste generated by small businesses and public institutions and collected by the municipality. Waste from agriculture and industry is not included. If we include waste from demolition and construction activities, mining and from industry sector, we can see that we are creating large mountains of which some have permanent consequences on environment and usage of natural resources. Ecological footprint calculated for year 2010 shows that the humanity has already overshot global bio capacity by 30% and now lives unsustainably by depleting stocks of "natural capital" (fish, forest, soil) and eroding critical life-support functions. With this lifestyle we are using ecological services quicker as Earth can renew them. Worldwatch Institute estimated that each year, 500 billion to 1 trillion plastic bags are consumed worldwide. That's over one million plastic bags used per minute. In USA less than 5% of them were recycled. Scientists estimate that every square mile of ocean contains about 46,000 pieces of floating plastic. This information was released for year 2002. Packaging is becoming a big problem not to mention plastic, food and e-waste. Worldwide private and public consumption has grown and is still growing. With economic globalization, consumption patterns are becoming similar all over the globe.
With creating more and more waste we are becoming a threat to ourselves. What have we done with the only planet we know so far is livable, can be seen in documentaries such as Garbage Island, Inside the Garbage of the World and Plasticized. Just to mention some of them that are concerned with amount of waste we produce, destruction and threat we represent to different animal and plant spices, world and all in all to our future. But there is also some good news. The more we develop the more advance and effective waste management systems and technologies will be put in place.
We need to prevent, minimize, reuse and recycle things. Furthermore we must reduce volume of waste. Less consumption needs to be taken into an account. Better separation of waste and better awareness of population about necessity of recycling and reusing in complex and growing waste production is needed. As an individual we can help keep earth cleaner by separating different kinds of waste and with careful consideration with buying things and materials. Households are responsible for about 10% of total waste and that has an impact on environment. It impacts the quality of water, soil, air and also with waste management on public health. We can make it out victorious and meanwhile create jobs that are becoming more and more important with economic crisis. With lower population, denser, more resource-efficient cities, and less consumption, along with higher awareness we can tackle waste problem before it gets uncontrollable. We need to act more in accordance with sustainable development otherwise we are going down the path of self-destruction.
Summer of Discontent: Extreme Weather Events Kill
The common refrain in Florida seems to be one of living there for decades and never seeing anything like it. Hurricane Ian hit the southwest of Florida with sustained winds of 150 mph. Almost a category 5, this category 4 storm has reduced to rubble the exposed west coast town of Fort Myers.
Halfway across the world in Venice, Italy, a flood surge crested at over six feet on July 25 this summer. It submerged 85 percent of the city. The historic St. Mark's square being one of the lowest areas in the city has been particularly vulnerable.
And Pakistan where a third of the country has been inundated, flood waters have been now receding. It takes a while. In the hard hit southern province of Sindh, water levels are down by a third. It means if the water was chest high in some places and knee high in most, then to the eye, there is still water everywhere.
The neighboring province of Balochistan is faring better and the OCHA, the UN Office for the Coordination of Humanitarian Affairs, has issued a report stating that most districts of Balochistan now have normal weather with lower temperatures and that water had receded or was receding in most areas. It still leaves around 6 million people facing a crisis with a shortage of food or water. The figure could grow another million by December as food stocks run out. The loss of life is already orders of magnitude greater than Florida.
The government and NGOs are providing help as best they can. Cash aid plus food and water supplies and tents while they wait for waters to recede completely. Clearly a colossal task lies ahead.
Further west, in the Horn of Africa, Somalia is enduring the consequences of a severe drought. Some 8 million people are facing extreme hunger and 213,000 are at risk of dying according to the UN. After four failed rainy seasons, people have begun to leave home villages and migrate to urban areas to look for work to feed their families. All this and an ongoing civil war to complicate matters.
Al Shabab is fighting the government and controls large parts of the south; it is also considered a terrorist organization by the US government. Thus charities trying to distribute aid have to ensure it does not fall into al-Shabab hands. As a reminder, a famine in al-Shabab territory eleven years ago killed 260,000, according to Kate Foster the British ambassador there.
This time two aid organizations, which talked to the BBC, report that while they have access to government controlled areas, they are unable to aid the 900,000 people (UN estimates) in areas under al-Shabab control.
Given their simple lives, the people of Somalia or the people of Pakistan are minimal contributors to global warming but are among the worst sufferers of the consequences.
Moreover, scientists believe that the increased frequency of extreme weather events like drought or very heavy rains are a result of global warming. Something to think about for the more fortunate among the world's peoples.
Grey whale's disappearance from Atlantic Ocean holds clues to possible return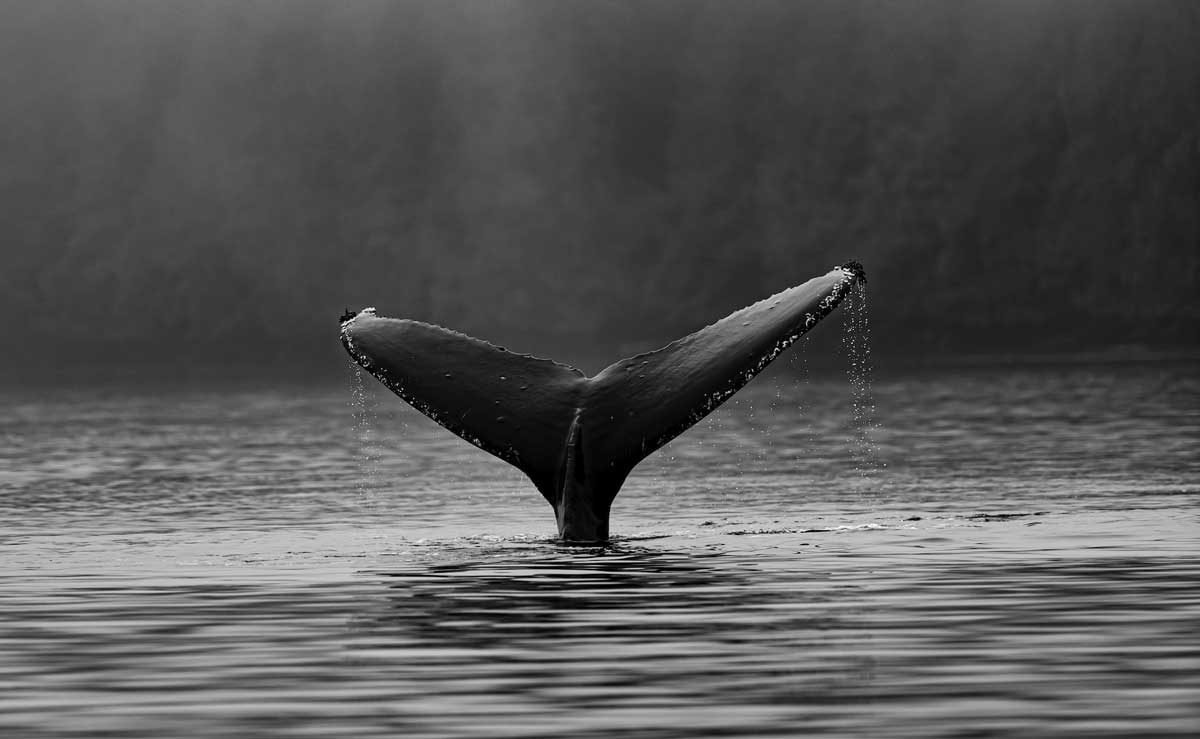 By SOFIA STRODT
Youri van den Hurk is preparing for a possible big welcome-home event – the return of the grey whale to European waters after an absence of about 500 years.
The grey whale disappeared from the eastern Atlantic in the 15th century and from the western Atlantic around the 17th to 18th century, according to van den Hurk.
A research fellow at the Norwegian University of Science and Technology (NTNU), van den Hurk is part of a project inspired in part by several sightings in the Atlantic Ocean over the past decade of individual grey whales from the North Pacific population.
'The grey whale is the only whale species that has completely disappeared from an entire ocean,' he said. Van den Hurk is part of the Horizon-funded Demise of the Atlantic Grey whale project (DAG), which is looking into whether the species might eventually return to European waters.
A better view of the future, of course, requires a clearer understanding of the past. That's why DAG is also assessing the causes of the grey whale's eradication in the eastern Atlantic five centuries ago, seeking information on factors that might lead to a return of the coastal cetaceans.
Grey whales can grow to as many as 15 metres long and weigh up to 40 tonnes – equal to the combined weight of about 20 cars. Their lifespan is generally 50 to 70 years.
Baleen whales
They are part of a class of whales whose mouths feature comblike plates of bone known as baleen rather than teeth. All baleen whales eat by filtering plankton, krill and small fish out of the seawater.
Grey whales suck food from the sea floor while swimming and rolling on their sides, a practice known as bottom-feeding uncommon for other baleen whales. The resulting "mud plumes" are important to the ecosystem because they churn up nutrients and crustaceans that enrich other sea
Located in the North Pacific, the population of grey whales totalled around 27 000 in 2016, according to the U.S. National Marine Fisheries Service.
Grey whales have one of the longest known migrations of any mammal, leaving their Arctic feeding grounds in September-October and swimming south as much as around 10 000 kilometres along the coastline to breed in the warm waters off Mexico.
'It's unclear what triggered their disappearance from the Atlantic – whether it's an environmental factor, a human factor or a combination of both,' van den Hurk said.
Researchers do know that the population of Atlantic grey whales began to decline gradually approximately 50 000 years ago – a process that the experts suspect was driven by environmental factors. By the 16th century, various whaling cultures were active across Europe, leading van den Hurk to suspect they contributed to the whales' extinction.
Still, determining the exact factors that caused this eradication remains the basic challenge.
Answering this question will be crucial to conservation efforts in Europe should the species return, according to van den Hurk.
Under the supervision of Dr. James Barrett, a historical and environmental researcher at NTNU, van den Hurk analysed the collagen preserved in the whale bones found at sites that various tribes across Europe, including Spain, south-western France, Normandy and Scandinavia used to inhabit. His total sample amounted to 717 bone fragments, including 109 from grey whales.
'Where people lived they often took bone remains of the species that they caught or it could also be that the whales stranded at the shore and that the locals took their bones with them to their settlements,' van den Hurk explained.
The samples were taken to a laboratory at the University of Cambridge in England where researchers performed mass spectrometry, an analytical technique used to measure the mass-to-charge ratio of ions. A bone protein known as collagen plays a central role in the analysis.
'We look at the collagen that is preserved in the bone,' van den Hurk said. Subtle differences make it possible to tie the collagen to a specific whale species.
Furthermore, the stable isotopes preserved in bones sheds light on the migration routes of the grey whales.
Malign influences
Once the results have been compiled, the next step will be to model the whales' migration routes to provide information on malign influences such as plastics pollution or ship noise, which are likely to affect any repopulation of the eastern Atlantic.
Noise from vessels is the research focus of Jakob Tougaard, a professor at the Department of Marine Ecology at Aarhus University in Denmark. As part of another Horizon-funded research project called SATURN, he has been examining the responses of marine mammals to underwater noise from whale-watch boats.
'Lots of noise, most of the time, that's a problem,' said Tougaard. 'In open waters, the main source is commercial shipping and closer to shore it's small, private boats.'
Such disturbances reduce the time whales spend hunting for food or feeding offspring, threatening their survival, he said.
The SATURN project advises regulators and stakeholders on acceptable limits of vessel noise and best approaches to reduction of underwater radiated noise.
Underwater noise
While enacting new shipping regulations can generally be 'a painfully slow process,' he anticipates the implementation of tougher European rules to limit underwater noise.
'I'm optimistic – there are many people who are screaming for action now,' Tougaard said. In the coming years, he expects to see agreements within the EU setting new limits on ship noise.
Back in Norway meanwhile, as van den Hurk of NTNU contemplates the possible return of the grey whale to European waters, he thinks climate change may increase the chances.
As a result of rising temperatures, the Northwest Passage – the sea route between the Atlantic and Pacific via the Arctic – has been open for longer. This has prompted at least four whales to take a wrong turn in North Alaska, leading them into the Atlantic rather than back into the northern Pacific, according to van den Hurk.
In the summer of 2021, a grey whale ended up off the coast of Morocco and was spotted close to France and Italy as well.
Hopeful message
It could take decades for grey whales to reclaim their habitat in the eastern Atlantic, according to van den Hurk. In any case, the mere prospect of their return sends a 'hopeful message,' he said.
'It shows that the impact we have on our surroundings can potentially still be reversed,' van den Hurk said.
Research in this article was funded via the EU's Marie Skłodowska-Curie Actions (MSCA). This article was originally published in Horizon, the EU Research and Innovation Magazine.
Five ways media and journalists can support climate action while tackling misinformation
It's a fact: media shapes the public discourse about climate change and how to respond to it. Even the UN's own Intergovernmental Panel of Experts on Climate Change (IPCC) warned clearly of this for the first time in the latest of its landmark series of reports.According to the IPCC, this "shaping" power can usefully build public support to accelerate climate mitigation – the efforts to reduce or prevent the emission of the greenhouse gases that are heating our planet – but it can also be used to do exactly the opposite.
This places a huge responsibility on media companies and journalists.
The Panel also noted that global media coverage of climate-related stories, across a study of 59 countries, has been growing; from about 47,000 articles in 2016-17 to about 87,000 in 2020-21.
Generally, the media representation of climate science has increased and become more accurate over time, but "on occasion, the propagation of scientifically misleading information by organized counter-movements has fuelled polarization, with negative implications for climate policy", IPCC experts explain.
Moreover, media professionals have at times drawn on the norm of representing "both sides of a controversy", bearing the risk of a disproportionate representation of scepticism on the scientifically proven fact that humans contribute to climate change.
So how can journalists be a force for good amid these challenges and what UN Secretary-General António Guterres has deemed a 'current climate emergency'?
UN News spoke with Andrew Revkin, one of the most honoured and experienced environmental journalists in the United States, and the founding director of the new Initiative on Communication and Sustainability at Columbia University's Earth Institute.
Mr. Revkin has been writing about climate change for decades, even before the IPCC was created 30 years ago, for renowned media organizations such as The New York Times, National Geographic and Discover Magazine. He has also participated in events led by the UN Environmental Programme, the UN Office of Disaster Risk Reduction, UN-Habitat and other UN agencies.
Drawing on Mr. Revkin's broad experience, and the expertise of UNESCO and the IPCC, here are five ways in which journalism can support climate action and fight misinformation.
1. Stop being so (overly) dramatic
As climate change takes hold, people are increasingly demanding information about what is happening, and also about what they and their governments can do about it.
According to UNESCO, three of the media's traditional roles – informing audiences, acting as watchdogs, and campaigning on social issues – are especially relevant in the context of a changing climate.
Mr. Revkin explains that journalists are attracted to voices that are out in the landscape, and "subservient" to how the story is being framed, whether it is by the UN Secretary-General, or by activists blockading a street in London or New York.
"I've been on the Greenland ice sheet. I've written hundreds of stories about sea level. The range of sea level rise by 2100 is still kind of where it was when I wrote my first story [for Discovery Magazine] back in 1988. So, when you put all that together, we end up conveying unfortunately more of a problem story to the public", he says.
The journalist adds that modern media also tries to get people's attention amid a lot of competing priorities, and there is a "tendency" to latch onto the dramatic angle.
"I run a programme where I'm trying to, among other things, get people to stop and think about the words they use. When you use the word "collapse" to talk about a glacier, are you thinking in the many centuries timescale that the scientists are thinking, or are you thinking about collapse like when the World Trade Centre [towers] fell? It's really important to be clearer when we choose words and how they might convey a false impression," he underscores.
According to UNESCO, and studies carried out by the Thomson Reuters Institute, the "doom and gloom" narrative can also make some people simply "turn off" and lose interest.
"[The dramatic angle] will get you the clicks. But one thing I say a lot these days is if clicks are the metric of success in environmental journalism, then, we're kind of doomed because what you really want is to build an engaged back and forth with readers and with experts so that you as a medium, or journalist of a media company, become a kind of trusted guide," Mr. Revkin highlights.
2. A climate change story goes beyond (the) climate
Part of getting away from the doom and gloom and inspiring that engagement with readers and science experts is to realize that climate change is not just "a story", but the context in which so many other stories will unfold.
"If you start your day thinking about questions like 'how do I reduce climate and energy risk?', 'how do I define it and help communities grapple with that?' then it really changes everything. Because I could keep writing stories warning how global warming is [progressing] or how this is going to be the 4th hottest year in history, and that is part of what journalism does, but it doesn't move us anywhere towards risk reduction," Mr. Revkin argues.
He says that taking a more contextual approach can also create space for stories that might go unreported otherwise.
"It's about creating a pathway for impact. Sometimes the output won't be a story, but it could be a tool. For example, a [savings] calculator."
As an example, the journalist cites an online calculator created by an American NGO called Rewiring America. By inputting a few personal details, individuals can learn how much money they may be eligible for under the Inflation Reduction Act (a recent Congressional legislation that reportedly sets up the largest investment in combating climate change in US history) by switching to cleaner energy options.
"Do you know as a person in Ohio, what the benefits of this new climate legislation will be for you? How easy could you transition your home to solar or think about getting an electric vehicle? And you know, what will be the benefits? That's the kind of thing [it will show] and could be just as true anywhere in the world," he highlights.
The calculator does not mention climate change on its website, but it motivates users to switch to cleaner energy because of the benefits they might get.
"In the case of developing countries, the most important new information to convey is about risk, environmental risk, flood risk and also energy opportunities. And this is very different from the way journalism operated when I was a lot younger," Mr. Revkin explains.
Indeed, in a handbook for journalists, UNESCO states that contrary to popular belief, climate is an issue full of knock-on concerns that can sell newspapers and attract new audiences online, in print and on the airwaves; journalists don't really need to put 'climate' in their headlines to tell good climate change stories.
3. 'Get local' and think more about climate justice
The IPCC scientists have also recognized how "explicit" attention to equity and justice is important for both social acceptance and fair and effective legislation to respond to climate change.
By analysing local contexts and social factors, journalists can also create stories related to climate justice.
"Energy risk is not just about stopping fossil fuels if you are in a developing country that hasn't contributed any greenhouse emissions at all, if you are living a life of 0.1 tons of CO2 per year in rural Rwanda… So, anyone who's writing simplistic stories about fossil fuel use is missing [the point that] that energy vulnerability matters too," Mr. Revkin says.
He also gives as an example the Durban floods and landslides in South Africa earlier this year that left nearly 450 dead and displaced some 40,000. A local geographer, Catherine Sutherland, studied the areas where people had drowned and where the worst damage had occurred.
"That problem [was about so much more than] climate. It was about vulnerability created by racial and poverty drivers. Where do you live when you have no money and no power? You live in the places where no one else will live because they know they're going to get flooded. So that's the story. That's where the whole idea of climate justice comes from. It's too simplistic to say it's just about fossil fuels," the journalist adds.
Mr. Revkin underscores that energy decisions and climate vulnerability are largely a function of local conditions, which means they are a "very important part of the story".
"For example, the World Weather Attribution Project has been doing a rapid analysis of how much global warming contributed to the recent disaster in Pakistan. Journalists focused on climate change because it is important, but each of those reports also has a section on the other drivers of loss, like where and how people were settled, government policies related to how water damns are handled, and flood infrastructure that is too vulnerable."
For the Columbia scholar, it is important to build a community of local journalists that has a "climate risk lens" in their reporting toolkit.
"Everyone will be better off because you'll be able to navigate all these factors more effectively and potentially with more impact for your community," he explains.
4. Build trust and engagement that can combat dis/misinformation
Early in the COVID-19 pandemic, journalists from The Atlantic realized that there was a flood of unreliable information online and so, with the help of some epidemiologists, they created a COVID-19 tracker which became a vital tool for people.
"The Atlantic is best known for doing nice narrative articles about things… but to me, the COVID-19 tracker exemplifies this other possibility, and the same can be said for climate," Mr. Revkin notes.
He mentions the work of geographer Stephen M. Strader, which examines the "expanding bulls-eye" of climate hazards.
"Every year there's typhoons, hurricanes and cyclones…But when a cyclone hits the shore the losses are [based on] of how many people are there, how much stuff is there and how prepared they are for taking a hit."
Mr. Revkin provides as an example the case of Bangladesh, which he deems a remarkable success story.
"When I was a kid they had horrific losses, hundreds of thousands of people killed because of flooding related to cyclones. And while every death is terrible, the [fatalities] are now measured in the dozens, and from the same kind of storm [or stronger]. So, there is a way in which you can actually not just tell people and policymakers how big the storm is, but tell them what the expanding bullseye is, and not just report on the climate part, but the losses driven by the [overall] landscape."
According to Mr. Revkin, normalizing and creating a simple way to have a "risk formulation" in journalists' stories would be a major tool to combat misinformation.
"You build trust, you build engagement, and you get around this idea of "it's a hoax" because you're talking about risk…There will always be ideological arguments around that, just like there are around vaccination, I have a close relative who never got vaccinated. I love him, you know, but I'm not going to change him with a story. So, then I have to think at the community level. What can I do?".
For him, a good example is the Solutions Journalism movement, which investigates and explains how people are trying to solve widely shared problems.
"I think a lot of traditional reporters think of solutions journalism, and they think 'oh you're like selling happy talk', but no. [Taking into account the] expanding bullseye, for example, we can inform communities about practices that can foster resilience where vulnerability is greatest. And it's still society's responsibility to grapple with that, but it just makes it easier for them to figure out what to do".
For Mr. Revkin, climate change is a complex and multidimensional issue. Thinking of that, he realized when he worked for The NY Times that sometimes a blog could fit the issue better than a "classic front-page story". In that spirit, he created Dot Earth, which ran from 2007 until 2016.
"Who will succeed [in journalism] is the one who is more like a mountain guide after an avalanche than a traditional stenographer. Meaning that you have people develop an understanding and trust in you as an honest broker, amid all this contention and you know, conflicting arguments, and follow along".
He calls it "engagement journalism", reporting that gets past "the headline approach" and that emerges from a dynamic conversation with the community.
"I'd like to see ways for the big media, such as BBC, to adopt or integrate and give voice to the community of local journalists more, instead of [them] having to own the story," he emphasises.
Another way to create this conversation, he argues, is to move away from an advertising business model and into a more subscription-based one.
"A tool and a portal through which communities can identify more clearly the risks and solutions around them… You're not buying a story. You're buying a relationship with a guide you know. I think that's …how I would love to see that mature, as a real viable model for journalism going forward in a changing climate."
5. Be guided by science and embrace 'yes'
Mr. Revkin talks about a shifting relationship between journalism and scientists that he sees as positive.
"It used to be me with a microphone interviewing you the glacier expert. Increasingly, you're seeing these examples of scientists coming into the newsroom and helping to build models whether it's COVID or climate. I'm sure there are many outlets around the world that have started to do this, so that requires a whole new learning curve." he explains.
The journalist underscored that looking back over the more than 30 years of his experience, the story of environmentalism was for decades framed by the word "stop" (stop polluting, stop fracking), but has now shifted into a call for activism and is framed by the word "start".
"For example, in the United States, there's now 370 billion to spend in 10 years on clean energy. But how does that happen after decades of 'stop'? How do we have more transmission lines? How do we do that in a way that is just for people who tend to be the dumping ground for all our infrastructure? That's the news story. It's a 'start' story … a 'yes' story. It's activism of 'yes' and it's for journalists. It's been too easy to write the scary stories".
Indeed, UNESCO tells us that coverage of climate change means several things. At the local level, it can save lives, formulate plans, change policy and empower people to make informed choices. Through informed reporting, journalists can shine a light on the wealth of activities that people are already undertaking to prepare for climate change.
On an international level, journalism can also bring regional stories to global audiences and help encourage the rich and powerful countries, their citizens and the companies based there, to act in solidarity with climate-vulnerable communities.