"Be more like us" say German policymakers to their EU partners. But Philippe Legrain warns that appearances can be deceptive as Germany suffers from stagnant wages, broken banks, inadequate investment, poor productivity growth, a dismal demographic outlook and anaemic output growth
When Germany won the World Cup last summer, it wasn't just the soccer fans who rejoiced; most Germans are convinced that their economy too is a world-beater. Finance minister Wolfgang Schäuble boasts of it as Europe's most successful economy, and German policymakers lecture their neighbours on the need to be more Germanic. Chancellor Angela Merkel celebrated her re-election 18 months ago by saying, "What we have done, everyone else can do."
Not just can do, must do: Germany is using its clout in the EU's institutions to try to reshape the eurozone in its own image. But the truth is that far from being successful, Germany's economy is dysfunctional – so trying to impose its model on the eurozone is dangerous for Europe and potentially damaging for the rest of the world.
Germany's economy is dysfunctional – so trying to impose its model on the eurozone is dangerous for Europe and potentially damaging for the rest of the world
If you drive a Volkswagen or a BMW, and have a house full of Bosch or Miele appliances, it is easy to leap to the conclusion that Germany's economy is a hot ticket. Appearances can be deceptive, for Germany also suffers from stagnant wages, broken banks, inadequate investment, poor productivity growth, a dismal demographic outlook and anaemic output growth. Merkel's mercantilist model, which involves suppressing wages to subsidise exports, is beggaring Germans and also their neighbours.
Back at the euro's launch in 1999, Germany was being dismissed as the "sick man of Europe". Its economy was stagnant and there were four million unemployed. The German myth is that thanks to Chancellor Gerhard Schröder's labour-market reforms a decade ago, the country is now, in economic terms, an Olympic athlete. While it is true that unemployment has plunged with millions of Germans finding low-paid and often part-time "mini-jobs", the rest of its economic record is unimpressive.
Germany's economy is once again stagnant: it was no bigger in the third quarter of 2014 than six months earlier. Since the crisis struck in early 2008, it has grown by 3.1%, which isn't as awful as the rest of the eurozone but a bit less than Britain and only half as much as Sweden, Switzerland and the United States, the epicentre of the financial earthquake. Since 1999, Germany's GDP growth has averaged only 1.2% a year, placing it 14th out of what until this January had been the 18 countries in the eurozone, less than France and well behind Britain (1.7%) and America (1.9%).
With global demand weak, the eurozone as a whole cannot rely on exports as a way of growing out of its debts
Germany has not become more dynamic since the sick-man era; it has simply cut costs. Businesses have stopped investing and so has the government. Investment has plunged from 22.3% of GDP to 17% in 2013 – lower even than in Italy. After years of neglect, infrastructure is crumbling: highways, bridges over the Rhine, even the crucial trade artery of the Kiel Canal that connects the North Sea to the Baltic. The education system is flagging too, with the number of its much-vaunted apprentices at a post-reunification low. The country has proportionately fewer young graduates (29%) than Greece (34%), and its top-rated university ranks 49th globally.
Handicapped by under-investment, Germany's sclerotic economy struggles to adapt. Despite Schröder's reforms, it is harder to lay off a permanent employee than in any other OECD country. Starting a business is a nightmare: Germany ranks 114th place globally, behind Tajikistan and Lesotho, according to the World Bank's Doing Business rankings. No wonder 50,000 German entrepreneurs have emigrated to Silicon Valley. Its major corporations are all old and entrenched; there is no German Google – its nearest equivalent in business software, SAP, was founded in 1972. The services sector – over three-fifths of the economy – is particularly hidebound. Productivity in those sectors – everything from transport to telecoms – is often dismal, not least because they tend to be tied up in German officialdom's red tape.
The regulation of professional services is stricter than in all but five of the 27 countries ranked by the OECD. In the liberal professions, which account for a tenth of the economy, strict rules dictate who may offer what sort of service, the level of charges allowed for professionals and how they may advertise. Only qualified pharmacists, for example, can own a pharmacy, and they are each limited to four outlets. Other shops may not compete, even for non-prescription drugs. The government has itself also become complacent, introducing fewer pro-growth reforms over the past seven years than any other advanced economy, again according to the OECD. The upshot is that productivity growth has averaged only 0.9% a year over the past decade, less even than in Portugal.
The country's policymakers should focus on boosting productivity, not "competitiveness", with workers paid their due
German workers have paid the price for this poor performance. Starting with the corporatist agreement struck between government, companies and unions back in 1999, wages have been artificially held down. While German workers' productivity has advanced by 17.8% over the past 15 years, their pay has actually fallen when set against inflation. Schäuble and others perversely celebrate this wage stagnation as part of Germany's superior competitiveness, but countries are not companies. While a business owner may wish to minimise wage costs, for society as a whole wages are not costs to be minimised but benefits to be maximised, provided they are justified by productivity. Suppressing wages also harms the economy's longer-term prospects, because it erodes incentives for workers to upgrade their skills and businesses to invest in moving upmarket.
Stagnant wages sap domestic demand, and have left Germany reliant on exports for its growth. And exports have indeed doubled since 2000, subsidised by Germans' artificially low wages and with the euro itself providing a triple boost: it has been much less buoyant than the Deutschmark, it has prevented French and Italian competitors from devaluing and until recently it provided booming export markets in southern Europe. Germany has also been lucky because its traditional exports – capital goods, engineering products and chemicals – are precisely those that China needed for its breakneck industrial development since the turn of the 21st Century.
With southern Europe now in a slump and with China's growth slowing and shifting towards services, the German export machine is beginning to sputter. Its share of global exports fell from 9.1% in 2007 to 8% in 2013, as low as in its sick-man era. Since cars and other "made in Germany" exports now contain many parts and components produced in central and eastern Europe, Germany's export share is, in value-added terms, at a record low.
Germany's export obsession has resulted in a whopping current-account surplus of $289.6bn up to October last year, dwarfing even China's $206bn in the year to the third quarter and exceeding 7% of GDP. Schäuble and others see this surplus as emblematic of Germany's superior competitiveness. But if Germany is so competitive, why don't more businesses want to invest there?
Germany's huge surplus is in fact a symptom of a sick economy. Stagnant wages swell corporate surpluses, while subdued spending, a stifled services sector and stunted start-ups suppress domestic investment, with the resulting surplus savings often squandered overseas. A study by the DIW economic research institute in Berlin suggests that Germany lost €600bn, the equivalent of 22% of GDP, on the valuation of its foreign portfolio investments between 2006 and 2012.
Compressing wages to subsidise exports is bad for Germany and disastrous for the rest of the eurozone. Far from being an "anchor of stability" as Schäuble claims, Germany is spreading instability. German banks' reckless lending of excess savings to southern Europe financed property bubbles in Spain and Ireland, funded a consumer boom in Portugal and lent the Greek government the rope with which to hang itself. Then, since these bubbles burst, Germany has exported debt deflation. Nor is Germany a "growth locomotive" for the Eurozone; on the contrary, its weak domestic demand is a drag on growth elsewhere, this making it less likely that German banks and taxpayers will recover their loans to southern Europe.
Foisting the German model onto the rest of the eurozone risks making matters worse. It is a myth that wages in southern Europe are too high; they fell as a share of GDP everywhere in the pre-crisis years. Slashing them further is depressing domestic spending and making debt burdens harder to bear than ever. With global demand weak, the eurozone as a whole cannot rely on exports as a way of growing out of its debts. For struggling southern European economies whose traditional exports have been undercut by Chinese and Turkish competition, the solution is not to try to produce the same old products at much lower wages, but rather to invest in moving up the value chain so as to produce new and better products for higher wages.
Trying to turn the eurozone into a greater Germany is also harmful for the rest of the world – not least Britain, the eurozone's biggest trading partner. Stagnant demand crimps other countries' exports. The eurozone's $327.3bn (and rising) current account surplus is also so vast that it risks provoking protectionist responses. Meanwhile, German capital that once gushed into southern Europe is now being sprayed around elsewhere, with Germany's notoriously badly-managed banks misallocating capital more broadly than ever.
Germany's economic model urgently needs to be overhauled. The country's policymakers should focus on boosting productivity, not "competitiveness", with workers paid their due. Unleashing competition and enterprise would be a good place to start. With a balanced budget, a triple-A credit rating and a stagnant economy, the government should take advantage of near-zero interest rates to invest, and encourage businesses – especially start-ups – to do likewise. Germany would also do well to welcome more dynamic young immigrants to stem its demographic decline. That would be good for Germany, a better example for the eurozone and a welcome boost for the global economy.
This article first appeared in the Spring 2015 issue of Europe's World. Reposted per author's permission.
Is Your Neighborhood Store Safe? Amazon and Store Closings
Amazon has reached the far corners of the earth… and the highest elevations.  Delivery men venture 11,562 feet up in the Himalayas to leave a package.  While the company may serve a useful purpose in remote regions, its phenomenal growth also reveals that no town is immune from its less desirable consequences.  The online retailer's omnipresence has been all too apparent in Chicago, New York, and London in recent months, where stores have been closing in droves.
Treasure Island Foods of Chicago, a family-owned business started by Christ Kamberos in 1963, announced at the end of September that after 55 years it was closing all remaining stores in just two weeks.  Now, the lights are out and the shadows empty shelves are all that remain, with the scent of fresh sourdough and gyros cooking on the spit only in shoppers' reminiscences as they walk by the darkened windows.
Julia Child once described Treasure Island as "America's Most European Supermarket."  In my memory, it was unforgettable.  The stores always had treasure troves for every season, from delicious green picholine olives from France, to liver pâté and English Blue Stilton at Christmas, and of course, Marmite.  Not to mention exotic cookies and chocolates from all over the world: marzipan and chocolate from Switzerland and Austria, shortbread from Scotland, and crisp butter wafers from the Netherlands are a few examples.  It was a haven for special gifts during the holidays.
Treasure Island was not alone in the struggle to survive amidst food delivery apps and Amazon.  Not only were customers buying goods online, but Amazon was also shifting into the grocery market by taking over Whole Foods.  Not surprisingly, Chicago's other local grocery chain Dominick's closed in 2014.  The city lost one of its most beloved bakeries too in 2017 when the Swedish Bakery closed after 88 years in business.  Gone were the days of mouth-watering rum balls, Princess Torte laden with green marzipan, and toska cake.  In its final days an estimated 500 customers per day flocked in to have one last tasty treat.
Purchasing items online might be convenient but the trend has serious costs for many industries, not only food.  Retail has been hit hard.  Sears recently filed for bankruptcy and is closing 142 stores.  So did Toys R Us, shuttering its outlets last summer.  Luxury goods retailer Henri Bendel announced in September that its stores will be closing too, after 123 years.
What's more the change is not just in the United States.  In the UK, Marks & Spencer plans to close 100 stores by 2022.  Debenhams and House of Fraser in London are also in trouble.  In March of 2018, Sweden's H & M reported the lowest first quarter profits in more than a decade, down 62%.  When large international stores are being squeezed, one can understand how local shops are struggling to keep afloat.  A recent Atlantic article observes that Manhattan is becoming a "rich ghost town."  So many store fronts once filled with interesting items are now empty, a trend that the author predicts will move to other cities.  Will the choices for future shoppers be restricted to chain stores and dark unrented windows?  Local small retailers unable to afford high rents are gradually being nudged out of existence.  They need help.
Could Local Currencies Save Our Neighborhood Stores?
The answer may be introducing local currencies.  Studies have shown that municipal currencies stimulate the local economy.  They serve as shock absorbers and protect in times of recession.
Switzerland has had the WIR since 1934 and Ithaca, New York introduced its own currency known as Ithaca Hours in 1991.  Ithaca Hours started out with 90 individuals who were willing to accept the currency as a payment for their work, and expanded to become one of the largest local currency systems in the U.S.  Ithaca's example was an inspiration for municipal systems in Madison, Wisconsin, and Corvallis, Oregon.
The UK also has several local currencies including the Bristol Pound.  The former Mayor of Bristol accepted his entire salary in Bristol Pounds, and more than 800 businesses accept the local currency.
Once local currencies are in circulation, consumers can continue using their national currency to purchase from large retailers and from online giants like Amazon.  Their local currency, though, is typically used at local businesses.
As an example, were a Chicago currency implemented, consumers might use their U.S. dollars to purchase goods online but would use their Chicago currency to buy locally.  Legislators and communities could thus lend a helping hand to local gems that remain in our towns.  Lutz Cafe and Pastry Shop, for instance, established in 1948, is unique to Chicago, and creates some of the most delicious cakes in the world.
By 2003, there were over 1,000 local currencies in North America and Europe.  Yet this is a mere fraction of the total number of cities.  If local currencies expanded to a majority of towns, perhaps our beloved neighborhood stores would be able to survive the online onslaught.
The Benefits of Preserving Local Shops
Consumers lose a service every time a small shop shuts down.  A local paint store, for instance, can provide advice on what paint to use for a particular purpose, how to use it, etc.  Nowadays, in many towns, these stores have closed.  Consumers' options are limited to buying online without input from an expert, or from a large national chain, where they will be lucky to find advice comparable to that from a specialized store.  The same holds true for many kinds of home repair.
Then there is the charm of familiar faces at the corner store.  Growing up near Treasure Island as a child, I could scarcely forget the cherry-cheeked cherub-like server at the deli counter.  After noticing this eight-year-old's tendency to gorge on free olive samples once a week, he would always laugh heartily with those chubby cheeks and remark with a chuckle that I would end up eating all the olives before reaching the check out line.  Ordering specialty olives online is just not the same.  There may be no checkout line, but also no one to talk or joke with.  The same is true for the automated Amazon Go stores.  The nice deli server today is out of a job after decades of service.
Another hidden cost of online purchases is environmental.  Aside from fossil fuel emissions, delivery of a parcel requires packaging, and often bubble wrap, made of low-density polyethylene, a form of plastic that comprises 20% of global plastic pollution.  Reusable bags and a neighborhood store within walking distance are clearly better for the environment.
Amazon's reach extends to places like Leh, India, high in the snow-covered Himalayas, where many of its goods may not be available in town.  And one can appreciate and understand the value of online purchases in such rural communities.  In fact that was exactly the original purpose of Sears with its iconic catalogue.
Yet in cities where one can readily buy the same items in stores nearby, we have to try to refrain from the convenience of one-click shopping.  The more we purchase online items, the more we pollute the environment and kill local stores.  Without small businesses, cities will eventually become homogenized with block after block of chain retailers, or dark empty windows, as has started to happen in Manhattan.  The character of a quaint town or a trendy metropolis becomes obsolete.
Gone will be the unique gift shops and the luxury tailor.  When the British high street becomes indistinguishable from U.S. ghost towns and when the only place to eat is a chain burger joint, the fun of traveling and the adventure of new places will be lost forever.  The vibrant world of new flavors and experiences will be no more.
So please think twice before clicking an online purchase.  You may be signing your local store's death warrant.
Author's note: this piece first appeared in CounterPunch.org
Azerbaijan: Just-in-time support for the economy
Over the last two decades, oil has been the defining factor for Azerbaijan; not only for its economic growth but also for its development. During the first ten years of the millennium, Azerbaijan experienced an explosion in wealth. As oil GDP, comprising half of the sectoral share of the economy, grew by an average of 21 percent per year, fueled by global upsurge of oil prices and increased production. Total GDP grew more than tenfold: from US$6 bn to US$66 bn.  This was accompanied by rapid decline in poverty, from 49.6% to 7.6%, increase in real wages, and middle-class growth.
However, after the decline in global oil prices in 2014, nearly by half, the reduction of oil revenue caused a domino effect in the economy. The double devaluation of the Azerbaijani manat in 2015 erased half of the manat's value against US dollar. and subsequent fiscal adjustment together with ongoing banking sector distress led to a 3.8% contraction in GDP (2016). This was accompanied with the rising of traditionally low levels of government debt (from 8.5% in 2014 to 22% in early 2018) primarily due to devaluation of manat.
On December sixth, 2016, Azerbaijani President Ilham Aliyev has signed a decree approving the "Strategic roadmaps for the national economy and main economic sectors." The decree for reforms spanned across 11 sectors, from tourism to agriculture, and aimed to decrease the over-reliance to the oil and gas sector.
Azerbaijan – World Bank Partnership
Under very tight deadlines, Azerbaijani ministry of finance started working on a roadmap, that would reform the economy which had been impaired by a number of negative shocks such as lower oil prices, weak regional growth, currency devaluations in Azerbaijan's main trading partners, and a contraction in hydrocarbon production. As a long-term partner of the World Bank Group (WBG), they reached out for support in developing a public finance strategy for the medium term at the beginning of 2016. To be able to broach such a broad project, different teams within WBG worked together closely to provide just-in-time support and to cover various facets of the macro-fiscal framework. Government Debt and Risk Management (GDRM) Program, a World Bank Treasury initiative targeting middle income countries funded by countries funded by the Swiss State Secretariat for Economic Affairs (SECO) worked on the debt management portion of the issue. The Macroeconomics, Trade and Investment Global Practice advised on macroeconomic and fiscal framework and debt sustainability analysis.
Providing a macro-fiscal outlook, analyzing debt sustainability and proposing debt management reforms
The ministry of finance and WBG joint teams had a thorough review of the macro-fiscal and borrowing conditions and honed in three interlinked issues:
The need for sustainable financing: While the level of direct debt was expected to remain modest, the sharp increase in the issuance of public guarantees would lead the public and publicly-guaranteed (PPG) debt trajectory to be higher in the next five years.
Fiscal Rules: Azerbaijan was exploring fiscal rules involving the use of the country's oil assets, based on recommendations from the IMF.
The country was facing high exchange-rate and interest-rate risks, due to 98% of the central government debt being in foreign currency and two thirds in variable interest rates.
With that in mind, the teams tested different borrowing strategies to cover the 2017-2021 period under baseline and different shock scenarios, analyzing debt sustainability, and the composition of the public debt portfolio weighing it against the national risk tolerance. They also recommended several measures to better enable the debt management operations: revising and submitting the Debt Management Law to parliament; improving the reporting system; improving the coordination between the ministry of finance; the central bank and the Sovereign Oil Fund; developing a credit risk assessment capacity in the ministry and improving the IT system, and eventually looking at developing a domestic debt market.
Azerbaijan develops the public finance strategy
In December 2017 Azerbaijan ministry of finance shared the debt management strategy, with the President's office. The proposed strategy comprised a macroeconomic policy framework, a borrowing plan, and associated institutional and legal reforms. In August 2018, President Aliyev enacted and published the "Medium to long term debt management strategy for Azerbaijan Republic's public debt". The strategy outlines the main directions of the government borrowing during 2018-2025 based on sound analysis. It puts a limit of 30% of GDP for the public debt in the medium term, with a moderation to 20% of GDP by 2025. The authorities also envisage gradual rise in domestic debt, to develop the local currency government bond market. To reflect the changing macroeconomic outlook and financial conditions, the strategy document will be updated every two years.
"As World Bank, our mission is ending extreme poverty and building shared prosperity," said Elena Bondarenko, the Macroeconomics and Fiscal Management team member. "It is our privilege to provide just-in-time support to our member countries when they most need it. Especially if we can help build resilience to the economy before further shocks cause major damage.". "The work doesn't stop here," said GDRM Program Task Team Leader Cigdem Aslan. "The GDRM Program will continue its support through the implementation phase of the recommendation and help build capacity for the development of the domestic market for government securities."
Knowledge economy and Human Capital: What is the impact of social investment paradigm on employment?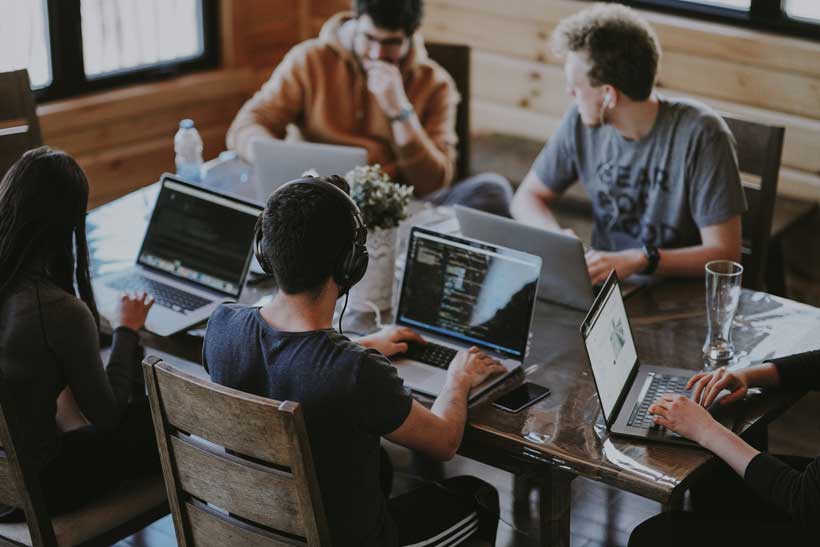 Social policy advocates claim the development of the European welfare state model on three phases as follows: traditional welfare state until 1970s; neo-liberal welfare state until the mid-1990s and finally social investment state model afterwards of the mid-1990s.  At the first time, on the European Union level, to bring the social investment policy to the political agendas after the 1990s economic hardship, the European Council adopted the Lisbon Strategy in 2000. In fact, the Lisbon Strategy was successful with respect to the employment. In the latter, the social investment state paradigm has fostered once more in the Europe with the "Social Investment Package: Towards Social Investment for Growth and Cohesion" in 2013 by the European Commission that targeted to "prepare" individuals, families and societies for the competitive knowledge economy by investing in human capital from an early childhood together with increase female participation in the workforce.
Generally, social investment idea emerged as a link between social insurance and activation in employment policies and upgrading human capital. Hemerijck (2014) defined the concept of the social investment state to facilitate the "flow" of labour market transitions, raising the quality of human capital "stock" and upkeeping strong minimum income guarantee as social protection and economic stabilization "buffers". The underlying idea of the social investment strategy has been argued to modernize the traditional welfare states and guarantee their sustainability in line with the response to the "new social risks" such as skill erosion, flexible market, insufficient social insurance and job insecurity.
Economic aim of social investment paradigm is divided into two types by Ahn& Kim (2014),in the following way:The social democratic approach based on the example of the Nordic countries and the liberal approach of the Anglo-American countries. To make the distinguish more clear, the social democratic approach aims to increase the employment for all working classes and strength human capital. On the other hand, liberal approach applies selective strategy which is more workfare policy oriented and covers vulnerable class. In this regard, cross country analyses show that the Scandinavian countries have been the forerunners of social investment and perform the childcare and vulnerable group targeted policies at their best.
Studies have viewed the social investment state approach as a new form of the welfare state and reshaped social policy objectives that addressed to promote labour market participation for a sustainable employment rather than simply to fight against unemployment. Since the beginning, the social investment strategy directs to protect individuals from social and economic threats by investing in human capital through labour market trainings, female (family – career) and child care policies, provision of universal access to education from the childhood. On doing so, the social investment as a long term strategy aims to reduce the risk of future neediness in contrast to the traditional benefit oriented welfare state that focuses on short term mitigation of risks. Or to put it differently, the social investment "prepares" children and families against to economic and social challenges rather than "repair" their positions in such problems later. In short, social investment policies are characterized as a predictor rather than a recoverer. Mainstream social investment argument is that redesigned welfare state model more focuses on work and care reconciliation policy as strengthening parental employment in the labour market is an important factor to exit poverty and support families especially mothers. On the other hand, human capital measures such as education and trainings improve life course employability, particularly for market outsiders as well as human investment guarantees better job security in today`s more flexible job market.
In reality, an economic development and employment is friendly to each other. Thus, income comes from the market through employment as a paid employment is foundation of household welfare. Likewise, a welfare is purchased in the markets. Arguably, unemployment leads to the poverty and social exclusion in the societies. Hereby, work based policy regarded as a sustainable anti-poverty strategy. The welfare states in order to guarantee households` net income and well-being in the post industrialized labour market have turned to invest in preventive measures such as human capital. The human capital (cognitive development and educational attainments) is a must for the dynamic and competitive knowledge economy. Educational expenditures yield on a dividend because they may/make citizens more productive but we need to push the logic much further (Andersen, 2002). In fact, social investment state by being more female and child care policy oriented predicts an importance of the education for a well-being of society and more developed economy in the future. Thus, employment policies need to link with family policies to be more effective in response to the unemployment, poverty and social exclusion. Social investment state as a new shape of the active employment policies invests in education particularly of women and children to prevent unemployment and poverty from the beginning. One hand, addresses to the ageing problem of European societies social investment strategies aim to mobilize motherhood with an employment. On the other hand, by promoting family polices, social investment strategy directs to reduce child poverty and safeguard child welfare in the line with better social and economic conditions of childhood.
What is certain that, social investment state implies human capital strategy. To increase an employment and long term productivity of individuals, social investment policies interchanged with the provision of social insurance. In other words, the social service policies took over the place of the cash benefit oriented policies. It is probably fair to say, the human capital strategies link social investment policies to employment outcomes. Simply, to see the correlation between the social investment paradigm and employment, human capital policy measures (education and trainings) are needed to be checked as a direct labour market value.  Since they are the most effective activation measures in skill investment to respond to the knowledge economy, more educated and skilled manpower boosts the labour supply in turn results income equality which is a traditional goal of the social democracy.  In this context, social investment state is addressed to reach high quality employment by its human investment orientation. As Andersen, (2002) argues, "We no longer live in a world in which low-skilled workers can support the entire family. The basic requisite for a good life is increasingly strong cognitive skills and professional qualifications".