"Be more like us" say German policymakers to their EU partners. But Philippe Legrain warns that appearances can be deceptive as Germany suffers from stagnant wages, broken banks, inadequate investment, poor productivity growth, a dismal demographic outlook and anaemic output growth
When Germany won the World Cup last summer, it wasn't just the soccer fans who rejoiced; most Germans are convinced that their economy too is a world-beater. Finance minister Wolfgang Schäuble boasts of it as Europe's most successful economy, and German policymakers lecture their neighbours on the need to be more Germanic. Chancellor Angela Merkel celebrated her re-election 18 months ago by saying, "What we have done, everyone else can do."
Not just can do, must do: Germany is using its clout in the EU's institutions to try to reshape the eurozone in its own image. But the truth is that far from being successful, Germany's economy is dysfunctional – so trying to impose its model on the eurozone is dangerous for Europe and potentially damaging for the rest of the world.
Germany's economy is dysfunctional – so trying to impose its model on the eurozone is dangerous for Europe and potentially damaging for the rest of the world
If you drive a Volkswagen or a BMW, and have a house full of Bosch or Miele appliances, it is easy to leap to the conclusion that Germany's economy is a hot ticket. Appearances can be deceptive, for Germany also suffers from stagnant wages, broken banks, inadequate investment, poor productivity growth, a dismal demographic outlook and anaemic output growth. Merkel's mercantilist model, which involves suppressing wages to subsidise exports, is beggaring Germans and also their neighbours.
Back at the euro's launch in 1999, Germany was being dismissed as the "sick man of Europe". Its economy was stagnant and there were four million unemployed. The German myth is that thanks to Chancellor Gerhard Schröder's labour-market reforms a decade ago, the country is now, in economic terms, an Olympic athlete. While it is true that unemployment has plunged with millions of Germans finding low-paid and often part-time "mini-jobs", the rest of its economic record is unimpressive.
Germany's economy is once again stagnant: it was no bigger in the third quarter of 2014 than six months earlier. Since the crisis struck in early 2008, it has grown by 3.1%, which isn't as awful as the rest of the eurozone but a bit less than Britain and only half as much as Sweden, Switzerland and the United States, the epicentre of the financial earthquake. Since 1999, Germany's GDP growth has averaged only 1.2% a year, placing it 14th out of what until this January had been the 18 countries in the eurozone, less than France and well behind Britain (1.7%) and America (1.9%).
With global demand weak, the eurozone as a whole cannot rely on exports as a way of growing out of its debts
Germany has not become more dynamic since the sick-man era; it has simply cut costs. Businesses have stopped investing and so has the government. Investment has plunged from 22.3% of GDP to 17% in 2013 – lower even than in Italy. After years of neglect, infrastructure is crumbling: highways, bridges over the Rhine, even the crucial trade artery of the Kiel Canal that connects the North Sea to the Baltic. The education system is flagging too, with the number of its much-vaunted apprentices at a post-reunification low. The country has proportionately fewer young graduates (29%) than Greece (34%), and its top-rated university ranks 49th globally.
Handicapped by under-investment, Germany's sclerotic economy struggles to adapt. Despite Schröder's reforms, it is harder to lay off a permanent employee than in any other OECD country. Starting a business is a nightmare: Germany ranks 114th place globally, behind Tajikistan and Lesotho, according to the World Bank's Doing Business rankings. No wonder 50,000 German entrepreneurs have emigrated to Silicon Valley. Its major corporations are all old and entrenched; there is no German Google – its nearest equivalent in business software, SAP, was founded in 1972. The services sector – over three-fifths of the economy – is particularly hidebound. Productivity in those sectors – everything from transport to telecoms – is often dismal, not least because they tend to be tied up in German officialdom's red tape.
The regulation of professional services is stricter than in all but five of the 27 countries ranked by the OECD. In the liberal professions, which account for a tenth of the economy, strict rules dictate who may offer what sort of service, the level of charges allowed for professionals and how they may advertise. Only qualified pharmacists, for example, can own a pharmacy, and they are each limited to four outlets. Other shops may not compete, even for non-prescription drugs. The government has itself also become complacent, introducing fewer pro-growth reforms over the past seven years than any other advanced economy, again according to the OECD. The upshot is that productivity growth has averaged only 0.9% a year over the past decade, less even than in Portugal.
The country's policymakers should focus on boosting productivity, not "competitiveness", with workers paid their due
German workers have paid the price for this poor performance. Starting with the corporatist agreement struck between government, companies and unions back in 1999, wages have been artificially held down. While German workers' productivity has advanced by 17.8% over the past 15 years, their pay has actually fallen when set against inflation. Schäuble and others perversely celebrate this wage stagnation as part of Germany's superior competitiveness, but countries are not companies. While a business owner may wish to minimise wage costs, for society as a whole wages are not costs to be minimised but benefits to be maximised, provided they are justified by productivity. Suppressing wages also harms the economy's longer-term prospects, because it erodes incentives for workers to upgrade their skills and businesses to invest in moving upmarket.
Stagnant wages sap domestic demand, and have left Germany reliant on exports for its growth. And exports have indeed doubled since 2000, subsidised by Germans' artificially low wages and with the euro itself providing a triple boost: it has been much less buoyant than the Deutschmark, it has prevented French and Italian competitors from devaluing and until recently it provided booming export markets in southern Europe. Germany has also been lucky because its traditional exports – capital goods, engineering products and chemicals – are precisely those that China needed for its breakneck industrial development since the turn of the 21st Century.
With southern Europe now in a slump and with China's growth slowing and shifting towards services, the German export machine is beginning to sputter. Its share of global exports fell from 9.1% in 2007 to 8% in 2013, as low as in its sick-man era. Since cars and other "made in Germany" exports now contain many parts and components produced in central and eastern Europe, Germany's export share is, in value-added terms, at a record low.
Germany's export obsession has resulted in a whopping current-account surplus of $289.6bn up to October last year, dwarfing even China's $206bn in the year to the third quarter and exceeding 7% of GDP. Schäuble and others see this surplus as emblematic of Germany's superior competitiveness. But if Germany is so competitive, why don't more businesses want to invest there?
Germany's huge surplus is in fact a symptom of a sick economy. Stagnant wages swell corporate surpluses, while subdued spending, a stifled services sector and stunted start-ups suppress domestic investment, with the resulting surplus savings often squandered overseas. A study by the DIW economic research institute in Berlin suggests that Germany lost €600bn, the equivalent of 22% of GDP, on the valuation of its foreign portfolio investments between 2006 and 2012.
Compressing wages to subsidise exports is bad for Germany and disastrous for the rest of the eurozone. Far from being an "anchor of stability" as Schäuble claims, Germany is spreading instability. German banks' reckless lending of excess savings to southern Europe financed property bubbles in Spain and Ireland, funded a consumer boom in Portugal and lent the Greek government the rope with which to hang itself. Then, since these bubbles burst, Germany has exported debt deflation. Nor is Germany a "growth locomotive" for the Eurozone; on the contrary, its weak domestic demand is a drag on growth elsewhere, this making it less likely that German banks and taxpayers will recover their loans to southern Europe.
Foisting the German model onto the rest of the eurozone risks making matters worse. It is a myth that wages in southern Europe are too high; they fell as a share of GDP everywhere in the pre-crisis years. Slashing them further is depressing domestic spending and making debt burdens harder to bear than ever. With global demand weak, the eurozone as a whole cannot rely on exports as a way of growing out of its debts. For struggling southern European economies whose traditional exports have been undercut by Chinese and Turkish competition, the solution is not to try to produce the same old products at much lower wages, but rather to invest in moving up the value chain so as to produce new and better products for higher wages.
Trying to turn the eurozone into a greater Germany is also harmful for the rest of the world – not least Britain, the eurozone's biggest trading partner. Stagnant demand crimps other countries' exports. The eurozone's $327.3bn (and rising) current account surplus is also so vast that it risks provoking protectionist responses. Meanwhile, German capital that once gushed into southern Europe is now being sprayed around elsewhere, with Germany's notoriously badly-managed banks misallocating capital more broadly than ever.
Germany's economic model urgently needs to be overhauled. The country's policymakers should focus on boosting productivity, not "competitiveness", with workers paid their due. Unleashing competition and enterprise would be a good place to start. With a balanced budget, a triple-A credit rating and a stagnant economy, the government should take advantage of near-zero interest rates to invest, and encourage businesses – especially start-ups – to do likewise. Germany would also do well to welcome more dynamic young immigrants to stem its demographic decline. That would be good for Germany, a better example for the eurozone and a welcome boost for the global economy.
This article first appeared in the Spring 2015 issue of Europe's World. Reposted per author's permission.
Foreign direct investment is not coming to Indonesia. Really?
The economic topic receiving most attention in the last few days is certainly that of foreign direct investment, or FDI, thanks to the World Bank, which brought this issue to Indonesia's President Joko Widodo's attention. One of the key messages was that, FDI is simply not coming to Indonesia. The evidence cited was that 33 investors have exited People's Republic of China (PRC) since June due to the escalating trade war. Most shifted their investment to Viet Nam and, crucially, none came to Indonesia. Since attracting FDI is one of President Jokowi's priorities, his reaction to this was swift. All ministries involved in facilitating FDI had to address the problem fast. Intrigued by the news coverage, I did some online research on the issue. To my surprise, it barely hit the headlines in PRC and Viet Nam but there was a huge amount of coverage on President Jokowi's reaction. This prompted me to dig deeper to get to the heart of the matter.
Total FDI to Indonesia is still rising
Firstly, this is a key fact: total FDI in Indonesia is still rising. After an absence from the FDI destination list for a few years after the 1997–1998 Asian Financial Crisis, Indonesia was back in the top 10 destinations following the 2007–2008 Global Financial Crisis (Table 1), thanks to reforms during the government of former President Yudhoyono as well as improved domestic economic growth prospects.
Table 1: Top Recipients of FDI in Asia (US$ million)
2003-2007 Annual Average
2008-2016 Annual Average
China
68,555
China
120,538
Hong Kong, China
36,251
Hong Kong, China
92,247
Singapore
27,303
Singapore
50,146
Australia
17,090
Australia
47,019
India
12,680
India
35,763
Republic of Korea
10,387
Indonesia
14,171
Thailand
7,286
Kazakhstan
10,867
Japan
6,592
Republic of Korea
9,692
Malaysia
5,164
Viet Nam
9,285
Kazakhstan
5,124
Malaysia
9,281
2017
2018
China
134,063
China
139,043
Hong Kong, China
110,685
Hong Kong, China
115,662
Singapore
75,723
Singapore
77,646
Australia
42,294
Australia
60,438
India
39,904
India
42,286
Indonesia
20,579
Indonesia
21,980
Republic of Korea
17,913
Viet Nam
15,500
Viet Nam
14,100
Republic of Korea
14,479
Japan
10,430
Thailand
10,493
Malaysia
9,399
Japan
9,858
Source: United Nations Conference on Trade and Development. World Investment Report 2019 Statistical Annex Tables. Accessed September 2019.
President Jokowi continued the FDI-friendly policy when he took office in 2014 and FDI flows to Indonesia continued to increase. In nominal terms, FDI flows to Indonesia in 2018 increased by $7.8 billion compared to the annual average flows in 2008–2016, higher than the increase in India and Viet Nam over the same period at $6.5 billion and $6.2 billion, respectively. So why the perception that FDI is not coming to Indonesia?
FDI to manufacturing is declining
Most FDIs to Indonesia in the last few years have been channeled to non-manufacturing sectors. The top five destination of FDIs in Indonesia have been renewable energy, mining, chemical, real estate, and metals. After that, sectors of choice were services such as hotels, information technology, and finance. Only at number 10 does a manufacturing sector—the automotive industry—figure. Broadly speaking, FDI to manufacturing in Indonesia has been shrinking in the last few years, whereas foreign investment in Viet Nam's manufacturing sector has been surging. Somehow, foreign investors see Indonesia's strength lying outside manufacturing. When they come here, they gravitate to natural resources, tourism, and other booming service sectors. And those investors who do look at manufacturing, such as automotives, do so to tap the domestic market.
Reflection
It is these key facts that underlie the reasons why those 33 investors opted to overlook Indonesia. Trade tensions, by their very nature, affect export-oriented manufacturing sectors the most. So, when investors need to find a new home, naturally they go to places that are also export-oriented. Viet Nam is ahead of most other Asian countries in this respect since it has always espoused an export-oriented growth strategy. A progressive FDI policy supports that. The country also has a good education system considering its level of development capable of producing an ample quantity of skilled labor that can participate in a wide range of manufacturing. Geography helps too. Viet Nam exports more to PRC than any of its competitors in part because it is located right next door.
The World Bank advised the Indonesian government to address FDI policy credibility, certainty, and compliance with President Jokowi's policy. This is something the government has been working on, which is why FDI has been increasing in the past few years. But to match Viet Nam in attracting FDI to manufacturing, the government will need much more than that. The long-term challenges in the inflexible labor market needs to be addressed. Schools and colleges need to produce graduates with better skills, which can nicely match with industry's needs. Additionally, Indonesia's export-oriented sectors not only need an FDI-friendly policy, but it also needs progressive policies to attract manufacturing investors. PRC and now Viet Nam are examples of countries that have benefited from progressive FDI policies. Yes, there are costs associated with progressive FDI policy. One of them is the need to accommodate a small number of foreign workers. But the benefits are much larger, including increasing productive employment, inclusion into the global value chain, and, more importantly, opening wider opportunities for learning and chances to be part of the global technological innovation. Finally, to ensure investors come to Indonesia and stay here, the government should make sure all parts of the FDI engine are working smoothly and in sync under a strong and effective coordination framework.
If we want sustainable development, we have to work together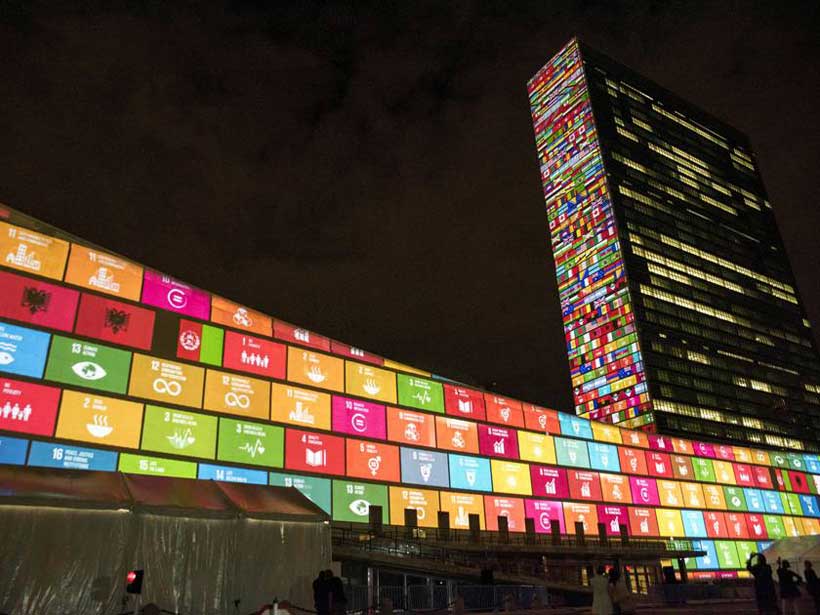 The Sustainable Development Goals (SDGs) is our plan for the future. It aims to transform our world and to improve people's lives for more prosperity and a healthier planet. And on the 24thand 25th of September, world leaders will meet once more at the UN General Assembly to review what progress we have made in achieving these goals.
But already in July this year, countries were disclosing their Voluntary National Reviews (VNRs) on their SDG progress at the UN High Level Political Forum. There were real highlights such as 63% poverty level reduction in Rwanda, Pakistan launching a universal health coverage initiative and New Zealand implementing a national wellbeing measure of progress to complement the economic measure already in place. But the discussions also revealed existing challenges, including one embodied by the One Young World Ambassador Yolanda Joab Mori in her heart-breaking speech, which was a call for action to tackle the climate change that her home country Micronesia and the island states are experiencing worsening consequences of.
Different from its predecessor (the Millennium Goals) which focused more on sustainability in developing countries, the SDGs are explicitly goals for us all; rich and poor countries alike. They were created by governments, civil society and business in partnership and are not only designed to accelerate progress in developing countries, but to inspire developed ones too. Neither goals are exclusively for nations, but for everyone from businesses and NGOs to adopt in taking action.
In fact, like many others, this call for action was why our organization Pax Tecum Global was born. For us it was to support the SDG 17Partnerships for the Goals via partnerships between civil society, private sector and investors with international governments to progress greater impact, as we realised that our skill set could be utilised to initiate, facilitate and foster these relations. Our aim was to open up for conversations that were not being had and to nurture new collaborations for a more sustainable future.
Because let's be honest – despite all the political polarisations we are seeing at the present time, we are still living in a world that is more interconnected and global than ever before. What happens in Britain will affect people in Brazil and what happens there can affect people in China. As this world is coming more and more together, so should our approaches to working with each other to improve our world.
We need partnerships in order to increase sustainable impact in our world.
Whether it's an NGO looking to implement programs in Oman that can empower doctors with vital training to improve the health outcomes of women in their country, or a FinTech company looking to bring a vital service to a country in Ghana that can help rural residents access mobile banking where traditional banks failed them, partnership is required. Whether partnering with government, key stakeholders or even other businesses, collaboration and attaining will (whether political or business-like) is crucial in order to increase the potential for work being both long lasting and ultimately sustainable.
It's the entire purpose of SDG 17 and why it's among the most important to really progress the global goals, from reducing poverty to decreasing child mortality. It's these partnerships that will help countries bridge the developmental gaps they have in attaining the key level of sustainability they need in achieving both their goals and report effectively in the VNRs on how they're doing.
Because after all, this is what we all need to do, businesses, civil society organisations, governments and individuals alike. Evaluate what you're about, and if you want a prosperous future for the world, find out where is your scope to support.
With the UN General Assembly approaching this September and still 11 years before the 2030 deadline intended to achieve the SDGs, this is when the world leaders will reconvene for a global review of the SDG progress. Yet while it's the head of states and global glitterati that attend the meeting, it's real the progress that they are really looking for is the one that we are all part of creating through working together.
National Mobilization of Entrepreneurialism; Skills gaps strategy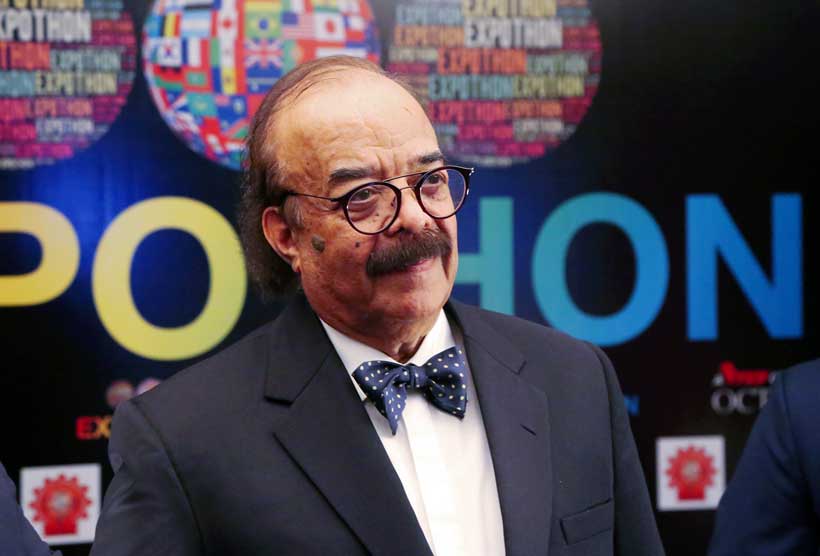 Uplifting midsize business economy, nation by nation
Although neglected, the revival of midsize business economy is extremely critical, as declaration of trade-wars on others are increasingly becoming living proofs of one's own unskilled citizenry unable to quadruple exports. More heroic are the real declarations of internal skills-wars to retrain nation's working citizenry to stand up to global-age standards of performance, productivity and quadrupling exportability bringing in local grassroots prosperity for better harmony. Observe the restless citizenry and the brutal decline of small medium enterprises amongst developed nation. Critically needed, to catch up lost decade a generational transformation is required, such challenges demand global-age style execution and are less dependent on new funding. So who is blocking and what's stopping all this?
First, the driving philosophy:
So long the proof of the decimated grassroots prosperity among developed economies of the world is not required; so long the leadership accepts the calls of restless citizenry entangled on diversity and tolerance issues and growing populism. Although not be confused when cries about social justice and inequality often being bundled on ethnic and gender lines and labeled as mass populism. Very calm and very deep discussions are mandatory.
Furthermore, to explore reality, we must acknowledge that when mankind is in trouble, only mankind's rules will solve the issues. In searching of answers, observe how the mind is limitless and hardwired like the open universe, therefore, eliminating random routes to endless journeys, a focused mind is one of the biggest achievements of life. If the mind is a miracle of the universe, the body its natural temple, self-discovery, self-optimization and lifelong learning is where we need to start once again on a new blank page. We need focus and we need harmonious progress.
To deploy technology in right directions and create highly productive national working citizenry compatible with global-age demands we have to fall back on mind. Civilization has always survived on these humanistic challenges with common-sense advancement principles.
Therefore, now enters an entrepreneurial mind; a product of lifelong learning, a cognizant and very capable element to handle such local, national or global tasks. Being added to the world are currently some billion new entrepreneurs in Asia, after all, it were some 100,000 entrepreneurs whom carved out the entrepreneurial supremacy of America that lasted well over a century. On productivity, performance, and supremacy of excellence our new world is zipping by the hour with no mercy for crawling nations. New speed of critical thinking and global age execution style must emerge across the nation or it will simply grind economy to halt. A lot of proof is out there
Especially, if the above national uplifting deployments and mobilizations are not new funding dependent but are rather combinations of technologically advanced global-age styles of execution dependent so now the main issue of what's stopping all this should become the core issue.
Hidden in the differentiation with deeper understanding of "extreme-value-creation' grassroots economies" and the "domination of 'hologramic-debt-based economies" and this is where the future challenges are buried.
What can nations do?
During recent decades, developed economies were too slow to understand 'soft-power-asset-management' the art of imagining things over 'hard-asset-centricity' where staying deeply stuck to old routines on old factory floors is rewarded. This is like when forbidden are the bicycle makers to dream of 'drones' or flying cars. Some 100 millions small and large plants around the world are badly stuck in old groves of decades old mentality, unable to transform to the meaning of global-age, unable to rapidly optimize to grow to new heights with new global age thinking and execution. Imagine all that wasted potential, talent and machinery, infrastructure under dead weight of old mentality still logged into hard-assets… deeper studies are critical.
Next: A Global Revolution of Mind
Self-discovery poised to find all hidden potentials,
Self-optimization to deploy all new skills and potentials
Realization of producing extreme-value.
Realization of producing extreme-image-positioning.
Market navigation to reach global corners.
Understanding value of creating local grassroots prosperity.
Learning to live in harmony, diversity and tolerance
Rest is fakery
As new measurements of success; nations are now required to prove their mastery of transforming their own working-citizenry capable of global age skills with lifelong learning? To ensure a nation ending up with soft-power-assets and to become globally agile on trade and claim their global image supremacy of innovative excellence, leaving far behind hard-asset-centric traditionally structured economies based on short-term profit results.
New models of creating national wealth and identity; If investing only on selected lower hanging fruits is considered a good strategy, now investing more into hidden jungles and new trees while they grow into new fruitful heights will become an even smarter strategy. Building a soft-power-asset-centric society is much better over maintaining large industrial age complexes. Economies will increasingly face restless youth and anxious citizenry and there is nothing more critical than creating nationwide grassroots prosperity, all via lifelong learning and uplifting fear of automation, because displaced citizenry needs protection. As the cycle of laborious-work are getting replaced by smart-work while smart-work getting replaced by smarter machines, the 'Masters of Robots' will be the new smart unlearners, the 'Slaves of Robots' will be the deniers of change.
Critical Observations: Why immediate replacement of old education system around the world with new global-age transformation has become so necessary? It's a liability on national productivity, it's a burden of debt on the emerging youth of any nation and it's rotten from the inside damaging economic philosophies in silence of the day.
This can be a wake-up call for economies of the world; rethinking, reprioritizing, reinvesting and reinventing investable all over. Is it is easy to transform people?

No, it's almost impossible most of the times.

Here are some global-age options and new style thinking.
Calling mass transformation and mobilization of working-citizenry
Four Enlightenments:
Self-Discovery; close your eyes and discover your hidden talents, create supreme performance and become a global age thinker. This will open entrepreneurial thinking.
Enterprising Journeys; open your eyes and study the global age and indulge at the enterprise level, build and create massive growth. Do something phenomenal. This will open new business ideas.
Grassroots Prosperity; open your mind and lead by example, deploy and create grassroots prosperity, improve surroundings, help teams, share knowledge and create extreme value. This will open collaborative thinking and leadership roles.
National Mobilization; open your heart and share your authoritative command and knowledge, mobilize and help your own nation and make sure it is moving in the right direction, assist in boosting the national economy.
Mankind demands straight answers, seeks new alternatives, strives for grassroots prosperity and ready to lift the weight via power of entrepreneurialism
New Challenges:
Can a nation declare top priority to discover its hidden and untapped talents of their citizenry?
Can it demonstrate superior skills to mobilize small and medium businesses across the nation?
Can it adopt continuous self-learning to foster occupational superiority for the nation?
Can national leadership demonstrate refined understanding of entrepreneurial skills?
Fact: The world can easily absorb unlimited exportable ideas in unlimited vertical markets.
Fact: The well-designed innovative ideas are worthy of such quadrupled volumes.
Fact: The entrepreneurial and dormant talents of a nation are capable of such tasks.
Fact: The new global age skills, knowledge and execution are now the missing links
The Five Pillars of Global-Age Transformation:

Global Age Exportability:
What's really stopping a high potential enterprise from expanding to 100 countries?

Global Age Thinking:
What will it take to re-organize and operate as a multinational organization with little or no extra costs?

Global Age Modeling:
How to optimize and integrate soft power assets against sluggish hard asset centricity.

Global Age Execution:
How to get trained to achieve what normally takes 365 normal days to do it in only 365 dramatic hours.

Global Age Presence:
How to bring the image supremacy of innovative excellence into global space and profit.

Global Age Prosperity:
How to become a magnet of prosperity with new revenues, new funding, and new alliances
Cold Facts and Warm Realities: Success at times is failure management; failure is often a lost battle, but not a lost war, as ultimate success is not necessarily winning the war, success is far more about understanding the battlefield, as the real victory is hidden outside the war. Soon, economic leadership will be less about raw commodities and infrastructures and more about mental endurance and global age skills of its citizenry. Imagination and entrepreneurialism is far more important over commodities and infrastructures
Three steps for Midsize Economy to advance on grassroots prosperity:
Identify 1000 to 10,000 or 1,000,000 small and midsize entrepreneurs within a nation, and create a national agenda to quadruple their performance on innovative excellence and exportability. Caution–this is not to be confused with old out-dated-dysfunctional-government-data rather it requires the assembly of ultra-modern-digital and current-profiles of midsize enterprises within a nation. Deploy digitization of top national trade associations and chambers of commences to upgrade to world-class digital platforms so that their entire membership can skate nationally and globally showcasing their goods and services. Caution–this is not to be confused with already broken and disconnected websites from the last decade; this is more like LinkedIn format with colorful and highly interactive platforms. Study Expothon Strategy and how over a decade it has perfected the model; observe how Worldbank also adopted similar approach with their well executed Econothon project. Expect some serious deployments in this arena. It is time to engage the national entrepreneurial talent, 1000-10,000- or 1,000,000 small and midsize businesses in ongoing discussions and high quality entrepreneurial debates and to create global bounce that will unveil unlimited growth. Caution– this is not to be confused with a single plastic award night; this is about outstanding performance of the remaining 364 days of the year each filled with active and daily engagements.
Timelines: Once tackled the mobilization agenda starts progress within a year or less.
Serious Questions:

Why is there a critical lack of knowledge? Was there ever a senior level debate and authoritative discussion on such deep integrations? Some 10,000 Chambers of Commerce of the world are sorting out trade wars and trade disputes, but there is little or no concentration on new global age demands of the global marketplace for their memberships. In the meantime there are some 100,000 National Trade Associations of the world stuck in last century thinking when it comes to advanced level digital platforms and are afraid about their future roles and return on investment on membership fees. They all will shine under new flags of creating new global bounce and prosperity. Caution—what's already on the floor of these organizations is just dead weight, in needs of a scale-up to measure the opportunity loss. Public Sectors of the world are grossly under-optimized and have little or no knowledge of their own hidden talents. They are seriously afraid of entrepreneurialism and without global-age skills or innovative ideas they know nothing about taming the elephant of global survival. It is time for the Public Sector to become confident, highly optimized and fearless, and will contribute freely to new ideas and prosper.
By all means, such transformations are no easy task; but however, they are less dependent on new-funding but are heavily dependent on global-age-execution and strategic agenda
In the meanwhile, the small and mid-size economies of the world though in critical need of global age expertise, are already drowning in hot soup and do not have the time, finances or the luxury to intellectualizing such issues. They have already lost faith in their local support but once rejuvenated they will become the number one source of new job creation within the nation and once they wake up to the fact that prosperity is easily in their reach. Lifelong learning and systematic training and coaching is where the missing links are as individually it cannot but in a massive mobilization mode it games a game changer for all small and medium enterprises. So what's stopping this?
The overflow of free technologies, progressive local, national and global solutions are grossly misunderstood and the least optimized areas. This is an ocean in need swimmers and scuba-divers.
Such programs also improve current status of the national issues, like:
Nations are already flooded with massive innovations, but lack massive commercialization.
Nations have over certifications and degrees but seriously lack business directions.
Nations have empty incubators and exhausted accelerators like real estate projects.
Nations have economic development programs but often without mega punch.
A Round-table or Senior Cabinet Level discussions is always good starting point.