"Be more like us" say German policymakers to their EU partners. But Philippe Legrain warns that appearances can be deceptive as Germany suffers from stagnant wages, broken banks, inadequate investment, poor productivity growth, a dismal demographic outlook and anaemic output growth
When Germany won the World Cup last summer, it wasn't just the soccer fans who rejoiced; most Germans are convinced that their economy too is a world-beater. Finance minister Wolfgang Schäuble boasts of it as Europe's most successful economy, and German policymakers lecture their neighbours on the need to be more Germanic. Chancellor Angela Merkel celebrated her re-election 18 months ago by saying, "What we have done, everyone else can do."
Not just can do, must do: Germany is using its clout in the EU's institutions to try to reshape the eurozone in its own image. But the truth is that far from being successful, Germany's economy is dysfunctional – so trying to impose its model on the eurozone is dangerous for Europe and potentially damaging for the rest of the world.
Germany's economy is dysfunctional – so trying to impose its model on the eurozone is dangerous for Europe and potentially damaging for the rest of the world
If you drive a Volkswagen or a BMW, and have a house full of Bosch or Miele appliances, it is easy to leap to the conclusion that Germany's economy is a hot ticket. Appearances can be deceptive, for Germany also suffers from stagnant wages, broken banks, inadequate investment, poor productivity growth, a dismal demographic outlook and anaemic output growth. Merkel's mercantilist model, which involves suppressing wages to subsidise exports, is beggaring Germans and also their neighbours.
Back at the euro's launch in 1999, Germany was being dismissed as the "sick man of Europe". Its economy was stagnant and there were four million unemployed. The German myth is that thanks to Chancellor Gerhard Schröder's labour-market reforms a decade ago, the country is now, in economic terms, an Olympic athlete. While it is true that unemployment has plunged with millions of Germans finding low-paid and often part-time "mini-jobs", the rest of its economic record is unimpressive.
Germany's economy is once again stagnant: it was no bigger in the third quarter of 2014 than six months earlier. Since the crisis struck in early 2008, it has grown by 3.1%, which isn't as awful as the rest of the eurozone but a bit less than Britain and only half as much as Sweden, Switzerland and the United States, the epicentre of the financial earthquake. Since 1999, Germany's GDP growth has averaged only 1.2% a year, placing it 14th out of what until this January had been the 18 countries in the eurozone, less than France and well behind Britain (1.7%) and America (1.9%).
With global demand weak, the eurozone as a whole cannot rely on exports as a way of growing out of its debts
Germany has not become more dynamic since the sick-man era; it has simply cut costs. Businesses have stopped investing and so has the government. Investment has plunged from 22.3% of GDP to 17% in 2013 – lower even than in Italy. After years of neglect, infrastructure is crumbling: highways, bridges over the Rhine, even the crucial trade artery of the Kiel Canal that connects the North Sea to the Baltic. The education system is flagging too, with the number of its much-vaunted apprentices at a post-reunification low. The country has proportionately fewer young graduates (29%) than Greece (34%), and its top-rated university ranks 49th globally.
Handicapped by under-investment, Germany's sclerotic economy struggles to adapt. Despite Schröder's reforms, it is harder to lay off a permanent employee than in any other OECD country. Starting a business is a nightmare: Germany ranks 114th place globally, behind Tajikistan and Lesotho, according to the World Bank's Doing Business rankings. No wonder 50,000 German entrepreneurs have emigrated to Silicon Valley. Its major corporations are all old and entrenched; there is no German Google – its nearest equivalent in business software, SAP, was founded in 1972. The services sector – over three-fifths of the economy – is particularly hidebound. Productivity in those sectors – everything from transport to telecoms – is often dismal, not least because they tend to be tied up in German officialdom's red tape.
The regulation of professional services is stricter than in all but five of the 27 countries ranked by the OECD. In the liberal professions, which account for a tenth of the economy, strict rules dictate who may offer what sort of service, the level of charges allowed for professionals and how they may advertise. Only qualified pharmacists, for example, can own a pharmacy, and they are each limited to four outlets. Other shops may not compete, even for non-prescription drugs. The government has itself also become complacent, introducing fewer pro-growth reforms over the past seven years than any other advanced economy, again according to the OECD. The upshot is that productivity growth has averaged only 0.9% a year over the past decade, less even than in Portugal.
The country's policymakers should focus on boosting productivity, not "competitiveness", with workers paid their due
German workers have paid the price for this poor performance. Starting with the corporatist agreement struck between government, companies and unions back in 1999, wages have been artificially held down. While German workers' productivity has advanced by 17.8% over the past 15 years, their pay has actually fallen when set against inflation. Schäuble and others perversely celebrate this wage stagnation as part of Germany's superior competitiveness, but countries are not companies. While a business owner may wish to minimise wage costs, for society as a whole wages are not costs to be minimised but benefits to be maximised, provided they are justified by productivity. Suppressing wages also harms the economy's longer-term prospects, because it erodes incentives for workers to upgrade their skills and businesses to invest in moving upmarket.
Stagnant wages sap domestic demand, and have left Germany reliant on exports for its growth. And exports have indeed doubled since 2000, subsidised by Germans' artificially low wages and with the euro itself providing a triple boost: it has been much less buoyant than the Deutschmark, it has prevented French and Italian competitors from devaluing and until recently it provided booming export markets in southern Europe. Germany has also been lucky because its traditional exports – capital goods, engineering products and chemicals – are precisely those that China needed for its breakneck industrial development since the turn of the 21st Century.
With southern Europe now in a slump and with China's growth slowing and shifting towards services, the German export machine is beginning to sputter. Its share of global exports fell from 9.1% in 2007 to 8% in 2013, as low as in its sick-man era. Since cars and other "made in Germany" exports now contain many parts and components produced in central and eastern Europe, Germany's export share is, in value-added terms, at a record low.
Germany's export obsession has resulted in a whopping current-account surplus of $289.6bn up to October last year, dwarfing even China's $206bn in the year to the third quarter and exceeding 7% of GDP. Schäuble and others see this surplus as emblematic of Germany's superior competitiveness. But if Germany is so competitive, why don't more businesses want to invest there?
Germany's huge surplus is in fact a symptom of a sick economy. Stagnant wages swell corporate surpluses, while subdued spending, a stifled services sector and stunted start-ups suppress domestic investment, with the resulting surplus savings often squandered overseas. A study by the DIW economic research institute in Berlin suggests that Germany lost €600bn, the equivalent of 22% of GDP, on the valuation of its foreign portfolio investments between 2006 and 2012.
Compressing wages to subsidise exports is bad for Germany and disastrous for the rest of the eurozone. Far from being an "anchor of stability" as Schäuble claims, Germany is spreading instability. German banks' reckless lending of excess savings to southern Europe financed property bubbles in Spain and Ireland, funded a consumer boom in Portugal and lent the Greek government the rope with which to hang itself. Then, since these bubbles burst, Germany has exported debt deflation. Nor is Germany a "growth locomotive" for the Eurozone; on the contrary, its weak domestic demand is a drag on growth elsewhere, this making it less likely that German banks and taxpayers will recover their loans to southern Europe.
Foisting the German model onto the rest of the eurozone risks making matters worse. It is a myth that wages in southern Europe are too high; they fell as a share of GDP everywhere in the pre-crisis years. Slashing them further is depressing domestic spending and making debt burdens harder to bear than ever. With global demand weak, the eurozone as a whole cannot rely on exports as a way of growing out of its debts. For struggling southern European economies whose traditional exports have been undercut by Chinese and Turkish competition, the solution is not to try to produce the same old products at much lower wages, but rather to invest in moving up the value chain so as to produce new and better products for higher wages.
Trying to turn the eurozone into a greater Germany is also harmful for the rest of the world – not least Britain, the eurozone's biggest trading partner. Stagnant demand crimps other countries' exports. The eurozone's $327.3bn (and rising) current account surplus is also so vast that it risks provoking protectionist responses. Meanwhile, German capital that once gushed into southern Europe is now being sprayed around elsewhere, with Germany's notoriously badly-managed banks misallocating capital more broadly than ever.
Germany's economic model urgently needs to be overhauled. The country's policymakers should focus on boosting productivity, not "competitiveness", with workers paid their due. Unleashing competition and enterprise would be a good place to start. With a balanced budget, a triple-A credit rating and a stagnant economy, the government should take advantage of near-zero interest rates to invest, and encourage businesses – especially start-ups – to do likewise. Germany would also do well to welcome more dynamic young immigrants to stem its demographic decline. That would be good for Germany, a better example for the eurozone and a welcome boost for the global economy.
This article first appeared in the Spring 2015 issue of Europe's World. Reposted per author's permission.
Trade in fake Italian goods costs economy billions of euros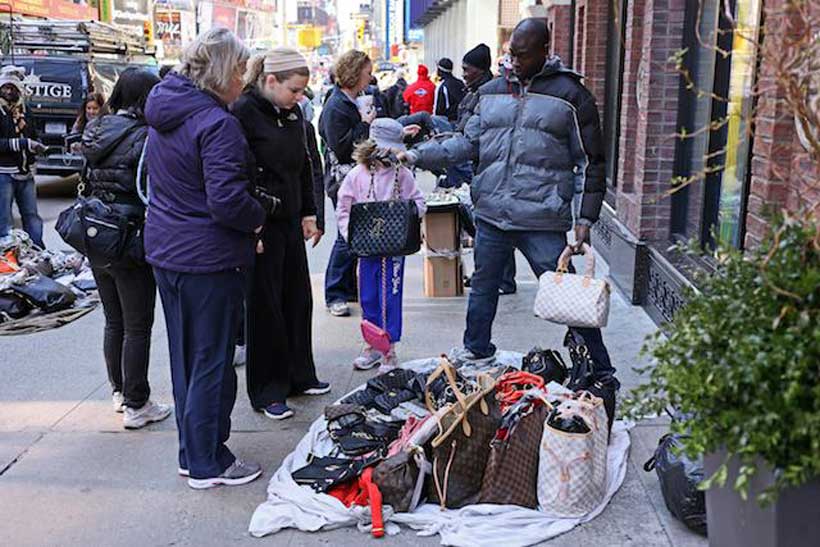 Global trade in fake Italian goods such as luxury handbags, watches, foodstuffs and car parts is taking a bite out of Italy's economy equivalent to around 1-2% of GDP in terms of lost sales, according to a new OECD report.
Trade in counterfeit goods and the Italian economy estimates the total value of counterfeit and pirated Italian goods sold worldwide at over 35 billion euros for 2013, equivalent to 4.9% of global Italian manufacturing sales. This resulted in over 25 billion euros in lost sales by Italian companies in a year when Italy's GDP was 1.6 trillion euros.
Past OECD analysis of data from nearly half a million customs seizures around the world over 2011-13 has shown that trade in counterfeit goods is worth nearly half a trillion dollars a year, or 2.5% of global imports. US, Italian and French brands are among the hardest hit, and with an economy that thrives on producing high-value products, protected by intellectual property rights and trademarks, Italy is especially vulnerable.
As well as examining the impact of trade in fake Italian products, the report also looks at the impact on Italy of imports of counterfeit goods. It finds that fake imports were worth over 10 billion euros, or 3% of imports, in 2013 and resulted in foregone domestic sales by Italian wholesalers and shops of around 7 billion euros. The fake items were imported mainly from China (50%) and Hong Kong (29%), followed by Greece (6%), Singapore (4%) and Turkey (2%).
The combination of trade in fake Italian products and imports of counterfeit goods resulted in a loss of public revenues in Italy equal to 10 billion euros, or 0.6% of Italian GDP. Counterfeiting and piracy also led to the loss of at least 87,000 jobs in Italy in 2013, equivalent to 2% of the country's full-time equivalent employees.
The highest losses in sales, in euro terms, in the Italian wholesale and retail sectors due to counterfeit and pirated imports in 2013 were for high-tech electronic, electrical and optical products, followed by clothing, footwear, leather and related products. In terms of market share, the biggest losses were in the watch and jewellery sector, where the counterfeit market caused a 7.5% loss in sales.
The report shows that around half of the fake goods smuggled into Italy in 2013 were sold to consumers who were aware they were buying fake products, with the remaining share purchased unknowingly. The share of fakes bought knowingly in Italy ranges from 15% from food items to 60% for watches and IT and communications devices.
A contemplation on Washington-Beijing trade war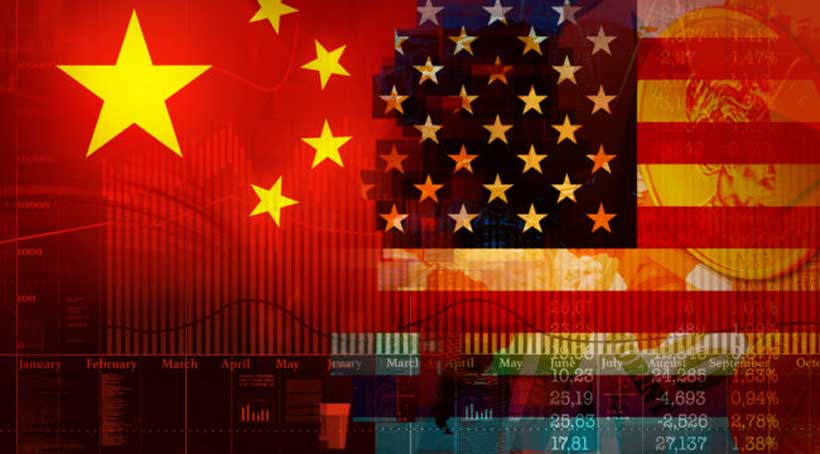 The decision of the Trump's government to start its research on the devastating effects of China's measures on the American economy has led to a sharp reaction by the new generation of Beijing Communists. It is clear to everyone that Donald Trump and his companions at the White House have challenged the "open doors" policy of Mao's sons.
What attracts the attention more than anything else amid this conflict, is the insistence of the US president on protectionist policies on one side, and Beijing's resistance to these policies on the other side. In other words, Washington and Beijing are going to enter a full-fledged trade war during the presidency of Donald Trump. What has happened so far has only provided the basis for such a controversy. Here are some point that need to be taken into consideration:
Firstly, the withdrawal of the United States from multilateral trade rules in the international system, and the insistence on unilateral economic protectionism, is the result of a special outlook which is dominant at the White House ruling. Economic unilateralism and the pursuit of protectionist policies are two main indicators of Trump's economic approach in the field of global trade and international economics. Obviously, Trump will firmly stand against the Chinese charges of unilateral protectionism. Beyond that, Trump knows well that if he can institutionalize his unilateral protectionist policies within the eight years of his possible presence at the White House, next American governments will have a very difficult job to change this irregular (but smart) structure. Therefore, the charge of "protectionism" can't force Trump to retreat from its economic policies towards Beijing and other powerful international players.
The second point is that Trump has entered a new economic confrontation with Beijing which relies on the possible violation of intellectual property rights and other issues related to technology.  Pursuing his goals, Trump didn't resort to changing exchange rates, creating administrative and bureaucratic barriers, anti-dumping laws, direct subsidies to US domestic companies, import quotas, and most importantly, customs tariffs. Rather, on his economic confrontation with Beijing, he focused on the least costly way which was intellectual property rights. This equation is somewhat complicated: The fact is that the President of the United States intends to use terms such as intellectual property in the field of invention and trade as a cover for applying nationalist protectionist policies. In order to complete this process, Trump will further strengthen bureaucratic administrative law in the near future as opposed to importing Chinese goods. In short, Trump's short-term goal is to create bureaucratic obstacles so that it would be difficult for China to import goods and products to the US .
The third point is about the introduction of customs tariffs against Chinese goods. The Trump government has also increased tariffs on some of the imported goods from China. Trump also subsidizes American producers. However, it is not yet clear that granting industrial subsidies to domestic factories and manufacturers in the United States could lead to lower commodity prices, and more importantly, to increase the productions' quality.
Basically, this is the critique that comes with protectionism. Accordingly, making barriers to imported goods and the introduction of punitive tariffs can endanger consumers and even the government in the long run. Due to lack of competition with imported goods, the owners of such industries practically have no incentive for increasing the quality of their manufactured goods, and the competition formed in the domestic market is also not usually a dynamic one. This rule also applies to the imposition of punitive tariffs on Chinese goods.
China is buying the most Treasurys at the US government auctions since 2011. It wasn't without a reason that politicians like Hillary Clinton, the Democrat candidate in the 2016 presidential election, have warned against economic opposition with China. In such a situation, the United States full-fledged trade war with Beijing can be interpreted as a major business and economic mistake.
Undoubtedly, the open-door policy is against the approach taken by trump based on protectionist economy. Since 1899, China has been pursuing an open door policy for its economic development. The open-door policy would allow for a system of trade in China  open to all countries equally, and no country has particular privilege over other countries. This approach is in contrast to the monopolistic economic thinking (based on unilateral protectionism). Unilateral protectionism is not only opposed to the open door policy, but also directly targets the principles of liberal economics.
Finally, the adoption of unilateral protectionist policy by the Trump's government will be followed by the Chinese retaliatory measures, which will further lead to a devastating trade war between Beijing and Washington. Many American economists warn against this economic confrontation. Many American economists have argued that Trump has embarked on an economic war with China, without creating the necessary requirements inside the country. Hence, Trump's protectionist policies can't improve the US domestic industry. Alan Tennyson, a well-known American businessman who has been supporting Trump during the presidential competitions, is now firmly opposing the imposition of punitive tariffs on Chinese goods, and believes that it would be an unplanned intervention in the US economy.
Many American economists are criticizing of Donald Trump's protectionist approach in this equation: all these economists are warning about a major economic war between the United States and China. The conflict between Washington and Beijing, based on Trump's unilateralist policies, can redefine the economic ideas of both countries. "The emergence of modern protectionism" or "redefining open door policy" can be the objective outcome of this conflict. On the other hand, China and the United States will probably both use the tools and methods in the economic conflict, which contradicts their economic red lines in recent years.
In such a situation, we will witness a lot of changes in the economic and business structure of both countries. It should not be forgotten that in the field of economics and commerce, many revisions occurred during international disputes, and not in the stabilized international markets. It should be acknowledged that this conflict isn't going to be limited to Washington and Beijing, and their trading partners, voluntarily or involuntarily, will enter this war.
First published in our partner MNA
Deeper reforms in Korea will ensure more inclusive and sustainable growth
Short-term prospects for the Korean economy are good, with an uptick in world trade and fiscal policy driving growth, but productivity remains relatively low and the country faces the most rapid population ageing in the OECD area, according to a new report from the OECD.
The latest OECD Economic Survey of Korea looks at recent economic developments, as well as the challenges to ensure that the benefits are shared by all. The Survey projects growth of about 3% for the 2018-19 period, and lays out an agenda for ensuring broader-based and more inclusive growth going forward.
The Survey, presented in Sejong by the head of the OECD Korea/Japan Desk, Randall Jones, highlights the need for new policies to help the government overhaul the traditional export-led growth model and to promote innovation led by SMEs and start-ups. It discusses reforms to the large business groups (chaebols), to achieve higher productivity and more inclusive growth, and proposes policies to enhance dynamism in SMEs and boost entrepreneurship. It also outlines the key challenges for reaching higher levels of well-being.
"Korea has rebounded after several years of sub-par growth, and the expansion is expected to continue," Mr Jones said. "However, the traditional economic model of manufacturing and export-led growth is running out of steam. The challenge going forward will be to develop a new growth model that addresses today's economic and social polarisation and leads to a more sustainable and inclusive economy for all Koreans."
Despite the important role of the large business groups in Korea's economic growth, the Survey says that a more balanced economy with larger roles for services and SMEs would promote inclusive and sustainable growth. The Survey suggests that strengthening product market competition, by relaxing barriers to imports and inward foreign direct investment and liberalising product market regulation, would reduce rent-seeking behaviour by large firms. Corporate governance reform is also necessary.
Beyond chaebol reform, the Survey identifies measures that would enhance dynamism and productivity growth in SMEs, including regulatory reforms, better access to credit, changes to the insolvency framework and improvements to the vocational education system.
The Survey proposes a range of potential reforms to boost well-being in Korea, including measures to expand female employment; labour market reforms to break down the segmentation between regular and non-regular workers; policies to reduce elderly poverty; and the use of economic instruments to reduce greenhouse gas emissions and air pollution.