Britain teeters closer to the brink of Brexit
No one can foresee the political developments in the UK that will determine whether it stays in the EU or leaves. Anthony Giddens assesses the factors in play.
A flurry of articles and books suggest that Britain is on course to go it alone and desert the European Union – Brexit. Yet matters are nowhere near as clear-cut. 'Brexit' is a clumsy neologism, and it leads me to coin an equally awkward one of my own – 'Bremain', in which the UK stays in the EU and even contributes positively towards its evolution.
No one can say which of these is the more likely, as the backdrop in the UK, the EU and indeed the wider world is too volatile. The UK is heading towards a May 7 general election that is the least predictable in recent history. Neither the Tories nor the Labour Party has the support of more than a third or so of voters, while the country is itself in the throes of an identity crisis. Last September's Scottish referendum on independence was supposed to settle the question of separation 'for a generation', but has instead stirred greater nationalist passions. Members of the Scottish National Party (SNP) could be in the UK's House of Commons in substantial numbers after May, and may even hold the balance of power. All this has resulted in the emergence of identity politics elsewhere, with regional devolution rising on the agenda along with renewed stirrings of English nationalism.
"The eurosceptics are very clear about what they oppose, but not what they want instead. They must be pressed in debate to make explicit what they are for and what kind of Britain they envisage"
If Labour come to be in government, it would almost certainly be in a coalition. The party has ruled out a referendum on EU membership unless treaty change is involved, and its likely main coalition partners – the SNP, the Liberal Democrats and the Greens – would doubtless endorse this. There is talk of a 'progressive coalition' between these parties, of which an important plank would be active support for EU membership. Labour's backing for the European project has, in recent months, become much more open and positive.
It is equally possible that May's election result is so inconclusive that any government formed will lack legitimacy and be short-lived. That might provoke even more rhetoric around Britain's membership of the EU, but no in-out referendum could be introduced until after fresh elections. If the governability issue became unmanageable, there is an outside chance of a grand coalition between the Tories and Labour, such as in some continental countries. In that case, a referendum would be very unlikely.
There remains a possibility that the Tories are re-elected, probably needing support once again from one or more of the smaller parties. David Cameron would remain Prime Minister, but dependent perhaps on the support of the United Kingdom Independence Party (UKIP). That would mean great pressure for an early referendum. Yet UKIP's own support is highly dependent on the appeal of its leader, Nigel Farage, so it is intrinsically fragile and might very well drain away come election time. It is just conceivable that in spite of all the political vagaries, the status quo is maintained with the Tories back in power in coalition with their current partners, the Liberal Democrats. In that case, an EU referendum would certainly become problematic as the Liberal Democrats are strongly pro-European.
"The eurosceptics have been far more assertive in putting their case forward than have supporters of Britain's continued membership, and it's a bias that has to be corrected"
Most discussions of Brexit start from the point in which the Tories are back in power, with a clear mandate for a referendum. Although this may very well happen, it is far from a foregone conclusion. But if it turns out to be the case, what is likely to ensue? David Cameron's commitment to an EU referendum doesn't seem in the least bit driven by conviction. It is, on the contrary, almost wholly pragmatic. He came to power in 2010 determined to stop the Tories from, as he put it, 'banging on about Europe'. He was unsuccessful, in part because once the euro crisis took hold he found himself subject to increasing pressure from the eurosceptics in his party.
In January 2013, he was driven by the need to appease them, and in effect offered a deal embracing his Tory eurosceptics on the one hand, and his European partners on the other. To appease the former, he held out the prospect of a referendum by 2017 and, although vague on the details, coupled this to reforms in the EU. To try and get other European leaders on board, he promised to campaign for continued British membership, but in return demanded that they would accept at least part of his reform agenda.
"There is much talk in UK media and elsewhere of 'whether we should stay in the EU', but it's not clear who 'we' is. Euroscepticism is more an English phenomenon than a British one, and varies regionally within England"
He succeeded in neither. Rather than gaining support from the rest of Europe, he took an assertive, bullying approach that had the opposite effect. Although he hedged his 'deal' with reservations and qualifications, it was still too pro-European for his party's right-wingers, whose anti-EU agitation if anything increased.
For all these reasons, Cameron's position shifted once again for political considerations rather than anything to do with principle. Driven by the increasing success of UKIP and coupled with growing disquiet among some sectors of the public, immigration rose sharply up the UK's political agenda. So much so that it became almost the sole basis of Cameron's attempts at renegotiation with EU partners.
That's where matters now stand, with no clear resolution in sight. Other European leaders have made it clear that the principle of freedom of movement for EU citizens is inviolable. And there are unlikely to be any concessions that would demand treaty changes, so if there were to be a deal it would have to be limited in scope, and perhaps even confined to welfare benefits, not least because most aspects of welfare in fact remain in the hands of the member states. What David Cameron has not made clear, meanwhile, is whether in the event that he doesn't get what he saw as a satisfactory offer he would actively campaign for leaving the EU.
"The outcome of a referendum would plainly be affected by events in the UK and beyond. Perhaps crucially, what happens in the rest of Europe could have a major impact"
Should there be a referendum, the outcome is as difficult to call as the results of May's general election. Most observers see it depending mainly on the deal he and his fellow European heads of government might come up with. But I myself don't think so. Matters are likely to be far more complex than that because of the diversity of the factors in play. Cameron is likely to remain caught between the devil and the deep blue sea. Whatever deal is reached it will not be enough to assuage the passions of Tory eurosceptics; he has to be seen to 'talk tough' to his European partners, yet progress with those partners depends on conciliation and dialogue.
There is much talk in UK media and elsewhere of 'whether we should stay in the EU', but it's not clear who 'we' is. Euroscepticism is more an English phenomenon than a British one, and varies regionally within England – it is not the majority view in London, where most surveys place Britain's relationship with the EU quite low down among voters' concerns, even if a majority also believe that a referendum on membership would be desirable at some point.
The outcome of a referendum would plainly be affected by events in the UK and beyond. Perhaps crucially, what happens in the rest of Europe could have a major impact. The UK has returned to growth, even if its rewards are hardly being equally shared and no one can say whether it will last. Elsewhere in the EU, a few states are performing well, but overall the risk of stagnation looms large. Will the interventionist policies now being put in place bear fruit? A return to a healthier overall economic environment across Europe would almost certainly have a positive impact on an unfolding referendum debate in Britain, but the reverse also applies.
Referendums are, on the face of it, among the most effective forms of democratic decision-making. In some senses that's true, yet experience from around the world also shows they are far from free of problems and uncertainties. The outcome of a referendum can be strongly influenced by transient events of the moment, while much depends on the precise wording of the question being asked.
The Scottish referendum result seemed all the closer because the question was 'Should Scotland be an independent country?' rather than 'Should Scotland remain part of the UK?' Those who favoured change somewhat perversely became the 'Yes' campaign, which normally carries an advantage because of its positive overtones. There was little debate in Scotland about the issue of wording, but that's highly unlikely to be the case with an in-out EU referendum. There could be an almighty battle about the wording, and also about whether a minimum turnout should be set for the result to stand. It seems unlikely that turnout will get anywhere near the stratospheric 80%-plus in Scotland. There is also the question of who would get to vote; UKIP has said that only British citizens should take part.
I am myself a pro-European. I want Britain to remain in the EU and to play a positive part in shaping its future. That's the outcome that is plainly in the interests of the Union as a whole. Britain may have long been among the more awkward so far as the rest of the EU is concerned, but if it were to leave that would greatly diminish the Union's standing economically and geopolitically.
Let us suppose that there's going to be an in-out referendum in the UK. How, in that case, should pro-Europeans seek to influence the debate? The implications of leaving the EU must be brought home to the public. Brexit would be a huge leap into the unknown, very different from the eurosceptics' rosy portrayal of a nation set free. Britain would be out of the EU, but still within its orbit. Its destiny will remain irretrievably European, the same being true of Switzerland, Norway and Iceland. Most of Britain's trade would continue to be with the EU, but not under conditions that it could directly influence. The notion that the UK could turn to the Commonwealth, or suddenly spread its trading net far and wide, is a whimsical fantasy. There are, after all, no real barriers to doing so at the moment, and it has not happened. Germany now has a proportionately higher level of trade with India than does Britain.
A Britain outside the EU would not magically regain its sovereignty, for the term is meaningless if it can't be defined as a nation's real control over its own affairs, not simply paper rights. In today's increasingly interdependent world, Britain has more influence as a member of the EU than it would otherwise, even when in some cases it is acting alone. The United States would clearly start to bypass Britain if it were outside the EU, and so too would other major states around the world.
To prosper, the country would have to be almost the diametric opposite of the image portrayed by UKIP and its leader Nigel Farage – a nation turning back to the 1950s. It would have to be more outward-looking and cosmopolitan, and of course be more open to immigration. The possibility that it is Scottish and Welsh votes that might keep Britain in the EU if there is a referendum is very real. If, though, Britain as a whole voted to quit, the Scots would this time probably decide to break away and seek to join up with the European Union.
Eurosceptics make a great play of the "burden" of bureaucracy imposed by EU membership. Yet viewed dispassionately, membership almost certainly reduces rules and regulations rather than multiplying them. And from trade right across to security, a country outside the Union would have to negotiate separate deals with countries inside and outside Europe, as well as with Brussels. Switzerland and Norway are in precisely this situation, and whatever advantages they might get, freedom from bureaucratic entanglement is not one of them.
If it turns out there is a UK referendum, there's a range of possible Brexit and Bremain scenarios. First, there's the 'sleepwalking scenario'. Either because it is a rushed affair, or because the public remains largely indifferent, Britain leaves the EU without most citizens having understood what is at stake. Then there is the 'wide awake' scenario in which after a full and informed debate with a high turnout, the country nevertheless exits the EU. Scenarios for remaining in the Union range from 'somnolent acceptance' in which the majority of voters remain largely disengaged, but nevertheless vote to stay in, to the 'positive endorsement' one that sees a full and informed public debate, a high turnout and a clear vote to stay in. The last is obviously the best-case Bremain scenario in which citizens are more fully informed than before and are persuaded of the positive benefits of EU membership.
Some of the more vocal eurosceptics might be happy with the sleepwalking scenario, but by any token it is contrary to the public interest. It could only be justified by minimising the level of risk and readjustment that Brexit would involve, and by ignoring acceptable democratic process. Pro-Europeans might be satisfied with the 'somnolent acceptance' scenario, but again that would hardly be in the country's best interests. Should the 'wide awake' scenario unfold, pro-Europeans obviously could not contest it, even though – because of the Scotland factor – the country that leaves may no longer be the UK. The key question for those who want Britain to stay in the EU is, therefore, if and how something close to the 'positive endorsement' scenario can be achieved.
"There are a good many pro-European groups across the country. They should suspend their differences and get together to shape the membership debate"
Right now, nobody can say whether Britain will stay in the EU; there are too many contingencies in play. What pro-Europeans can and should do is start preparing now for a possible referendum. To do so, a lot of innovations are needed. There are a good many pro-European groups across the country, of various persuasions in terms of what they see as the best models for the future evolution of the EU. They should suspend their differences and get together to shape the membership debate. The eurosceptics have been far more assertive in putting their case forward than have supporters of Britain's continued membership, and it's a bias that has to be corrected. Also, many of Britain's leading europhiles are ageing, so up and coming younger figures must be found who can command attention in the public debate – and as far as possible they should span the political spectrum.
The eurosceptics are very clear about what they oppose, but not what they want instead. They must be pressed in debate to make explicit what they are for, what kind of Britain they envisage and how the country would, on its own, resolve the cluster of problems it would face. Exactly the same applies to pro-Europeans, as the Bremain campaign would have to be about far more than just a vote to stay in. It would have to be coupled to positive ideas about reform of the EU and Britain's contribution to shaping those reforms. The question of British exceptionalism would also have to be faced up to, since unlike almost all other EU states the UK is not even formally on track to join the eurozone.
In pre-referendum campaigns, the role of the BBC would be crucial in promoting a full and fair debate. It is likely to come under enormous pressure from all sides, and if a referendum were to be held early on in the life of the next government, it could coincide with the renewal of the BBC's Charter, itself a highly contentious and partisan issue. Strong leadership would then be needed from within the broadcasting organisation to ensure its impartiality. Britain is unlikely to be polarised in the way Scotland was during its referendum struggle, but there are nevertheless quite fundamental differences of outlook in play. It would certainly be far removed from the muted, low-key affair of the 1975 referendum that confirmed Britain's membership. If it takes place, it will play out against a backdrop of increasingly fractious divisions within the EU, and of the national and regional fractures that now mark the United Kingdom of Great Britain and Northern Ireland.
This article first appeared in the Spring 2015 issue of Europe's World. Reposted per author's permission.
All Those Croatian Presidents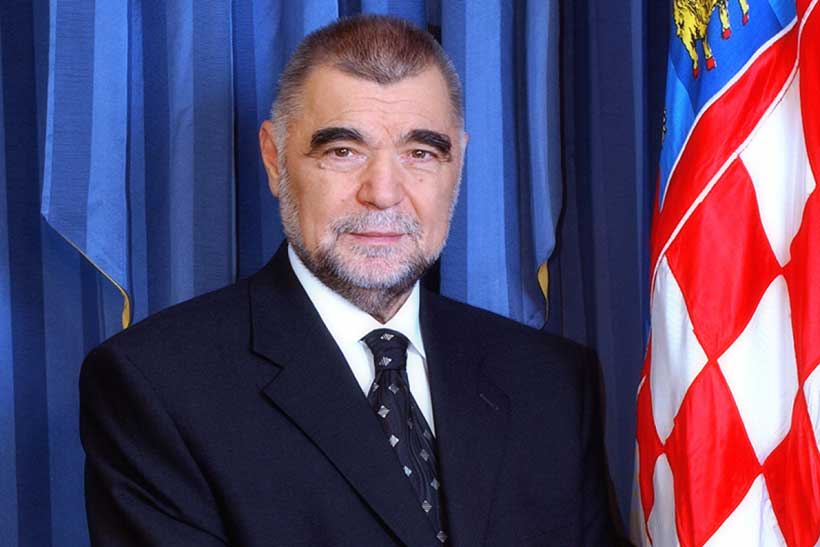 Since those days when it emerged from the ruins of the Yugoslav federation as an independent state, Republic of Croatia had 4 Presidents – 4 men and a Lady President. The first one whom only death, in the opinion of many, saved from the International Hague Tribunal, but who is still (or because of that?) called by his admirers "Father of the Nation" was a self-proclaimed "Mesiah", who although "only" a President acted as master and commander. One of his closest collaborators remembers how Franjo Tudjman asked him once: "To whom should I leave Croatia?" For a monarch without heirs from the 19th century a quite appropriate question. But, for the President of a modern state that found its way to the international scene at the very end of the 20th century – unthinkable!
On the wave of the desire for changes, which grew more and more as dark sides of the war for independence and of the privatization and transition started (but only started) to emerge, Tudjman was after his death succeeded by a former highly positioned politician of his Party who broke all ties both with Tudjman as well as with the Croatian Democratic Union (HDZ), because he could not and would not support their policy towards Bosnia and Herzegovina. Before doing that he, alas, following the official HDZ policy, gave a couple od "antologic" statements which he found himself in a position of explaining even after years. However, Stjepan Mesić displayed enough honesty and political courage to admit these statements and escapades and to apologize for them, saying they were wrong and out of place. He won the presidential elections twice and although he is by his enemies from the right still branded both as a clown and as a traitor, he initialized key processes aimed at putting Croatia on the world scene again, after it was, at the end of Tudjman's rule, practically put into international isolation because of his policy towards minorities, especially the Serb one, and to human rights in general.
Mesić opened the way for returning antifascism (although already put into Constitution) to the place it deserves in the Croatian society; without any reservations he labeled fascism and its Croatian version (Ustasha) as evil and as a crime; he opposed the historical revisionism that was present from the very beginnings of the Croatian state; ha changed the attitude towards minorities, in the first place, the Serb minority and he favored the return to Croatia of those Croatian citizen of Serb origin who fled the country during the war; he laid foundations for a everyday's normalization of the relations in the region; he opened Croatia to the world, presenting it as a partner willing to cooperate on the terms of full equality with everybody. Despite diminished powers, because Croatia switched after Tudjman's death from semi-Presidential to parliamentary system, he knew how to resolutely say "no", when Croatia's interests were at stake (for example resisting the pressure to make Croatia part of the so called Coalition of willing put together by the US for the purpose of invading Iraq). And he never ceased repeating that he is a citizen-President whose job is not to rule, but to serve.
After his 10 years in office a new tenant came into the Office of the President – university professor and composer, candidate of the left, Ivo Josipovic. There can be no doubt that he too wanted to be a "real President", that he even had some ideas how to do this (let us forget his statement that he intends to compose an opera, while being President), the fact remains that he – objectively – managed to halt or to freeze many of the positive processes started by his predecessor; though at the same time some of them he simply copied, repeating for example in the Israeli parliament the excuse, on behalf of the Croatian state, for the crimes committed by the Ustasha against Jews. If he is going to be remembered for anything, it will be for being a weak President, who – by not being able to define himself and by not understanding what politics is all about, practically put in the position of the President Kolinda Grabar Kitarovic. Because, apart from the HDZ voting machinery, people did not vote for her, wanting just her as the new President, but because they were, to put it mildly – fed up by Ivo Josipovic. He did not know how to make real contact with citizens (contrary to Mesic, who was a virtuoso in doing this) and the citizens did not understand him – for example when he announced that he will run for the second term with he concept of a new Constitution.
The first woman-President in the short history of Croatia, presented a respectable C/V (minister for European Integration, Foreign minister, ambassador to the US, assistant to the Secretary General of NATO). But, very soon it became apparent and it remained apparent through her 5 years in office that she came totally unprepared and unfit for the position. She was intoxicated by the ceremonial accompanying the position of the President, she was literally in love with the military component of the function (although the President is the Supreme commander only in times of war), she loved uniforms and weapons and, above all – she was obsessed – by moving her Office from one town to the other (together with a ceremonial military unit that was present during the playing of the national anthem and raising the flag upon her arrival; in normal circumstances it is just the President visiting this or that town, or region of Croatia, which was – but without the pomp upon which she so insisted – done by Mesic, by Josipovic, even by Tudjman.
She will be remembered by stubbornly repeating some notorious lies (such as that Croatia/Yugoslavia was behind the Iron Curtain, or that Croats were not allowed in times of Yugoslavia to call themselves as Croats, or that the Ustasha salute (For homeland – ready) was an ancient Croatian salute (here she eventually admitted, most probably under pressure from outside, that she was wrong, blaming one of her advisers for this!). She will not be remembered for her policy, even not for the "3 seas concept" she so loved to speak about, although it is not her concept at all. But she will be remembered as an enthusiastic cheer leader during the World soccer championship, as somebody who embraced sweaty soccer players in their wardrobes and – as her term in office started to come close and closer to its end – as somebody who liked to sing in public (even "discussing" this with some media, objecting that they reported she does not know how to sing, although – she said – "I sing well"). Finally she will be remembered by a series of public appearences which made many people to raise their eyebrows and than to start laughing at her ("My friend, the American general", or "they say it's not possible, but I tell you it is possible; I have already arrangements with certain foreign countries that Croats will go there for schooling, return after that to Croatia and work on-line from their homes for 8.000 Euro monthly", ending with "I will stay in Croatia, although I have offers from all around the world". She loved to sing a song whose text portrays part of Bosnia and Herzegovina as Croatia, she boasted that the pop-singer, icon of the political right whose most popular song begins with the Ustasha salute "For homeland – ready!" is her favorite singer, and let us stop here, although there would be much more. She missed no opportunity to equale antifascism (calling it communism) with fascism and she loved to remember how both of her grandparents were partisans, but turned into anticommunists right after the victory in 1945. About her being sent to school in the US she said that her father sent her there and not Tito ("forgetting" that Tito was at that time several years dead already).
She made peace with the HDZ prime minister, because she needed her party's support in the election campaign. All the HDZ politicians started to repeat, as parrots; "She will win!". She lost. If she manages to get into history, than history will remember her as somebody who transformed the role of the President into a stage act and managed, instead of policy that should be waged at the top of the state, to present a rather bad "patriotic" reality show.
It is high time for "realpolitik" to replace this reality show. Yes, we might expect some surprises from the President-elect too, some of them might not please those who voted for him. But, one thing is sure; because of Zoran Milanović nobody who really cares for Croatia and for Croatia's reputation in the world, will not blush, or feel ashamed (which was not the case in previous 5 years). Milanović in not an "unknown", both in Croatia and in the world, neither as a person, nor as a politician (chairman of the Social-democratic party, Prime minister). It is a known fact that he too, sometimes, speaks and even acts faster that he thinks, putting himself in the position to explain afterwards what he really wanted to say or demonstrate (the most benign example is his jumping from a APC and falling to the ground before TV cameras, and saying laconically only: "I wanted to boast".
In retrospect: the first "mesianic" President saw himself as the owner of the country and behaved accordingly. The second, and history will one day admit this, was a President, as Presidents should be. The third did not know how to be the President and the fourth, the Lady President, understood and performed her duty as a cheap reality show. One should hope, the time is ripe for a "realpolitiker", someone who is fully aware of the fact that he is the President of a small country, but at the same time aware of its (meaning his) responsibility for the state of democracy in Croatia, for the situation in the region and for Croatia's place in the world. Voters do remember Milanovic from previous times. So it is no surprise that on internet one can read such a commentary: "Good luck, don't slip, because we will not forgive."
US naming of first corrupt Bulgarian official is a joke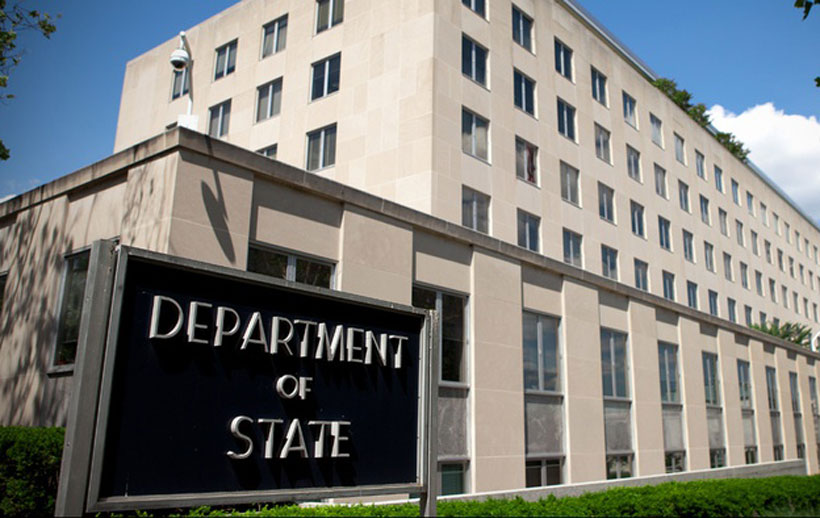 Last week, US Secretary of State Mike Pompeo announced the first ever designated Bulgarian official barred from entering the United States over corruption, under Section 7031(c) of the Department of State, Foreign Operations, and Related Programs Appropriations Act.
The newly implemented non-judicial mechanism to "fight corruption" in Bulgaria had many here in high hopes. Would the US really name names and help Bulgarian society clean up by pointing the finger and sanctioning the most corrupt and dangerous elements?
Well, don't hold your breath.
The glaringly political and self-serving designation disappointed many here. The US government black-listed a Bulgarian judge and the only thing he is known for is that he allowed a pro-Russia society activist to visit Russia and receive an award from Russian President Putin, while the pro-Russian activist was under investigation over espionage charges.
The decision struck many here as something out of an outdated Cold War scenario.
The US is not really fighting corruption with this move — it's just settling old scores with a pro-Russian judge. Actually one does not even have to be pro-Russia to ask themselves if a decision we don't like automatically becomes corruption. The US has not provided any evidence for corruption — whether the judge was paid, whether there were any shady dealings, etc.
The US has a long way to go if it wants to show that corruption rather than pro-Russian interests is what it is really after in Bulgaria. As this is just the first designation in a long list to come, the US Embassy in Sofia would do well to address actual corruption that Bulgarian citizens are sick of. That's the way to win over Bulgarians.
Britain after Brexit: Between US and EU
On January 31, the United Kingdom left the European Union, after three years of exhausting negotiations in which the terms of the "divorce" were postponed several times. Now, Britain is setting sail free. A staunch supporter of the exit, Prime Minister Boris Johnson claims that breaking away from the EU will "liberate the country from a terrible" yoke "." Johnson promises the British "a decade of prosperity and opportunity." A major advantage to the breakaway is believed to be the prospect of a new rapprochement between Britain and the United States. How realistic are these expectations?
US current President Donald Trump spoke strongly in favor of Brexit from the very beginning. He called for a most dastic form of severing relations between Britain and the European Union, in return for which he promised the British a comprehensive free trade agreement in the shortest possible time. In September last year, British media reported that Trump and Johnson had allegedly agreed to sign a free trade agreement, which "will become the largest-scale deal the United States has ever reached." According to these reports, the final signing of the contract is scheduled for July 2020. The terms of the transaction will not take effect immediately but after the Brexit transition period, which, according to the current agreements between London and Brussels, will come to a close in December 2020.
On January 25, US Treasury Secretary Stephen Mnuchin said he was optimistic about the possibility of concluding a US-British free trade agreement this year. According to Reuters, Donald Trump also tends to consider the feasibility of reaching an agreement with the UK before the US presidential election in November. Britain, in turn, expects to use the agreement with the United States as an argument during trade negotiations with the EU. Both London and Washington declare their intention to "substantially expand" bilateral trade. Meanwhile, Mnuchin, along with a number of American Congressmen, have already made it clear that they deem unacceptable London's plans to introduce a tax on digital services by such American IT giants as Facebook, Google and Amazon. So differences in the economic sphere are already in place now.
The doubts of the American establishment are also clear. Ten years ago, optimists believed that Britain's future was unimaginable without the EU. Simultaneously, "special relations" with the United States enabled London to become a major moderator and, perhaps, the only Western country capable of streamlining the predictably inevitable weakening of American hegemony. At least, it was done with minimal losses for the entire "golden billion", and in case of success it made possible extending its leading position among other world players for the foreseeable historical perspective.
When the "impossible" – Brexit – became reality, it became clear that the appearance of yet another "variable" in Europe could be beneficial for both Washington and London. The United States gets an effective tool of influence on Europe – it will make use of the differences between London and a number of East European countries traditionally oriented at the UK, and the other leading EU capitals. And the United Kingdom gets a chance to return to the "top of the world" with the support of still strong, but not so "strategically astute" or "politically flexible", America.
By now, skeptics say, the nature of British-American relations has changed irreversibly. The trade deal could become a major stumbling block. In the first place, Trump has so far signed only one truly fundamental trade agreement – a new version of NAFTA. He is always seeking to dictate his will – "particularly, if the partner is weaker or in need." "And for the United States, Britain is, at best, a satellite, not an equal partner." In addition, with less than a year to go before the US presidential election, voters expect Trump to step up protective measures, rather than make concessions. Secondly, a full-scale trade agreement is subject to approval by the Congress. Trump is currently at "war with the Democrats." Many Republicans may also come forward with requests to secure significant concessions from London. These could be farmers, the Irish lobby, who would want concessions over the border between Northern Ireland and Ireland, and representatives of IT corporations.
Thirdly, a trade agreement with the EU is more important for London. According to the BBC, British exports to the EU are 2.5 times higher than to the United States. The EU share in UK imports is almost 5 times higher than that of the US. The European market is closer and larger, while the overseas market is much smaller. Technically, an agreement with the European Union seems to be more achievable, given that now both parties have "common rules and standards". Moreover, success in trade negotiations with the EU will deprive London of the opportunity to make substantial concessions to America. Finally, comprehensive trade agreements are prepared for years, if not decades. There could be exceptions, of course, for example, a kind of "mini-transaction" confined to a particular industry. However, such deals "will be problematic to present to the public as overwhelming success of Britain on the global scene and they will hardly make an adequate compensation for the break with the EU." It is also unclear whether London is willing to pay the political price. For example, Trump may require unconditional support in the confrontation with China, or Iran, as a "bargain". Or he may ask for a rejection of the "digital tax." As a result, it will not be a trade agreement, but only a "transaction concerning trade".
Meanwhile, in geopolitical sphere, relations between London and Washington are far from perfect too. In the summer of 2018, the UK expressed interest in establishing cooperation with the participants in the Comprehensive and Progressive Agreement for the Trans-Pacific Partnership. The latter is an upgraded version of the Trans-Pacific Partnership, which Trump, in the very first weeks of his presidency, renounced as "not beneficial" for America. Britain's position also clashes with that of the US on the preservation of a nuclear deal with Iran. Moreover, in addition to supporting Europeans, Germany and France at the diplomatic level, Britain was among the initiators of a European payment mechanism to circumvent US sanctions against Iran (INSTEX), which, however, has yet to become functional.
According to The Economist, in January this year, British Secretary of Defense Ben Wallace publicly questioned Washington's credibility as an ally. Present-day Britain, he said, is far from always ready to fight on the side of America. Wallace also expressed regret over his country's "very strong" dependence on the United States for military aviation, as well as for electronic intelligence and surveillance. "We need to diversify our options" in these areas, – summed up the head of the military department of the United Kingdom. British experts were quick to remark that there had been no statements of this kind in London's official statements of the past 70 years. The British leadership is still hoping to pursue the country's own programs of creating advanced weapons, including fighters and spy satellites. Finally, what causes London's growing concern is Trump's "contempt for the allies" and the difference in strategic priorities. One British diplomat commented in The Economist as follows: "We fear Russia more than anyone else, while the US is wary of China. "
What triggered the bulk of political and trade differences between London and Washington is London's intention to include the Chinese company Huawei into the suppliers of equipment for fifth-generation telecommunications networks. The United States accuses Huawei of acting on orders from official Beijing to "spy" on residents of Western countries and even damage communications systems. Washington has been doing its utmost to convince all its allies that it is true. Last December the US introduced an amendment to the 2020 defense budget under which the government is to cut intelligence data exchanges with those allies that have endorsed the use of Huawei technologies in fifth-generation networks. The amendment will first concern anglophone countries that form the Five Eyes alliance whose members are involved in tight-knit cooperation on intelligence data exchanges and integrating electronic espionage infrastructure. Washington commentators describe the amendment as a "warning signal".
The head of the US State Department Mike Pompeo did his best to put pressure on Britain, including in the course of his meeting with the head Foreign Office in Washington in January. However, what the US has achieved so far is Britain's reiteration of its commitment to its former position under which Huawei will be kept away only from the "most sensitive" in terms of security elements of British IT and communication infrastructure. The US executive and legislative branches of power have reacted differently. The day before Brexit, on January 30th, Pompeo visited London, where he assured the British about the inviolability of privileged relations within the Five Eyes group. According to Reuters, Mike Pompeo expressed optimism over the prospect of signing a trade deal. Simultaneously, a number of Republican Senators have signaled unavoidable obstacles in the way to a bilateral trade agreement, which will entail London's decision on 5G.
Overall, it looks like we are in for a long period of struggle for influence on Britain between Europe and the US. President Emmanuel Macron of France, along with the European Commission's Head of Task Force for Relations with the UK Michel Barnier and the EU's High Representative for Foreign Affairs and Security Policy Josep Borrel, have made it clear that the EU is planning to maintain close ties with Britain, including in «security and defense», and in addressing global issues in a multilateral international format. «The EU and Britain share history, geography, culture, common values and principles, and in international relations they are both committed to a multilateral approach on the basis of rules». Rules in this context mean European rules and standards.
As for the US, Washington began to move «away from Europe» in the days of George Bush Jr. and continued to do so under Obama. For many Europeans it has long become clear that Trump's European policies of the past three years smack of the old imperial principle of "divide and rule". Apparently, the EU leadership have grounds to believe that the British will quickly come to the understanding that the current "world order" is impossible to preserve. The times of «symphony» between Thatcher and Reagan are a thing of remote past. Donald Trump is but a sign of the changes, not their cause. As said above, some principal figures in the Johnson Cabinet have said openly that the pattern of relations with America which came into existence after 1945 is going into the past. It looks like the prime minister is secretly hoping to organize a geopolitical "auction" in which two coasts of the Atlantic will bet for new terms of a union with the Foggy Albion. Right now, however, as Brexit critics say, after leaving the EU, Britain is playing the role of «a minor empire squeezed between two major ones». Is this the kind of future breakaway supporters want for their country?
From our partner International Affairs