"There will be no border between cyberspace and real life"
An interview with Uroš Svete
Cyberspace is becoming increasingly more important and integrated in all spheres of our lives. More and more critical services are related to information and communication sector, which means that financial, transportation, health care systems, systems for support for water and food, various industries and energy are interrelated and interdependent.
This critical infrastructure is mostly associated with the World Wide Web, automated functions and the ability to modify and control remotely. All this can allow intruders in most systems that are essential to our lives. More importantly, the question is how to protect ourselves against intentional and unintentional threats to the area dominated by decentralization, without clear borders and anonymity. We become aware of cyber threats only when there arouse problems, but unfortunately usually only temporary. It is also very difficult to evaluate our dependence on ICT (information communication technology).
Cyber power is playing important role and is based on Economist Intelligence Unit defined as the ability to withstand cyber-attacks and to deploy the digital infrastructure necessary for a productive and secure economy. It is a double-edged sword. On one hand is a key to progress and on the other due to dependence it creates new vulnerabilities and risks. Cybersecurity focuses on protecting computers, mobile devices, tablets, networks, programs and data from unauthorized access or manipulation. The number of internet users is growing and it had increased from year 2000 to 2014 for 741%. In a year 2014 42, 3% (3,036,749,340) of world population was active in cyberspace. Understanding cybersecurity is the first step to protecting yourself, your family and your organization. We talked with head of Defense Studies at Faculty of Social Sciences in Ljubljana Uroš Svete about cyber security and the effects it has on real life.
What does term cyber space mean and which are the main actors and most important organizations in this field?
I understand cyber space as a tie between electromagnetic sphere, interconnected devices (including Internet of thinks) and users. Without any doubts main actors are technological companies (like Apple, MS, Google), influenced IT experts (hackers), NATO, OECD, intelligence services (NSA, GCHQ, China). Supranational organizations can contribute to political awareness, technical standards, information and knowledge exchange (important for technologically less developed member states). Important are joint boards like ENISA or Cyber security Centre of Excellence as well.
Which are top cyber threats and how does and can cyber space affect real life?
Top cyber threats are threats to individual privacy, economic espionage, and critical infrastructure. The internet of things is the answer to the second question. With internet of things there will be no border between cyber space and real life anymore. The main targets of cyber-attacks are individuals (as part of BOTNET, phishing), private companies (in sense of espionage), Critical infrastructure. Cyber threat that made the most damage in real life so far is Stuxnet, Estonia under cyber-attack in 2007.
Does development in information communication technology and its' greeter usage means also more vulnerabilities and threats? Is cyber war real or just a fiction?
Not necessary. Vulnerabilities and threats depend on technical mistakes and (intentional) misuse. We cannot stop technological development. So have to adapt to new reality. And one think more, technology is not good or bad. The human being is. At the moment cyber war is neither real nor fiction. It is possible but demands actors technologically developed at the same level. Today's cyber war is more likely to the propaganda (psychological war) waging on the Internet. It is important part of modern conflicts but absolutely not decisive.
What can we expect in 2015 in realm of cyberspace and cybersecurity? What trends will be shown in the future and what are security predictions for years ahead?
Internetisation of conventional technology (Internet of things) Cars, refrigerators, and heat systems will become a part of cyber space. Physical money will disappear probably. But much more security relevant is 3D printing which will be expanded. It will change global production and state control over it.
According to ENISA (The European Union Agency for Network and Information Security) Threat Landscape report web web-based attacks are increasing and with it also number of data breaches, loss of tens of millions of data records, exposed identities and with cyber-crime and espionage big monetary annual global losses. The key recommendations for better protection from more and more sophisticated and numerous cyber-attacks that are occurring on daily bases based on Uroš Svete are better information security awareness of employees, a question of outsourcing (Apple decides to fire outsourcing company responsible for physical security), penetration tests and technological standards development. Since we cannot reach 100% security we need with comprehensive cyber policies, clear cybersecurity plans, laws, cybercrime response and enforcement authorities such as CERTs (computer emergency response team)minimize threats to cybersecurity. It is importantto encourage development of technical skills, education, awareness, innovations, government commitments and cooperation between public and private sphere.
Russiagate and the current challenges of cyberspace: Interview with Elena Chernenko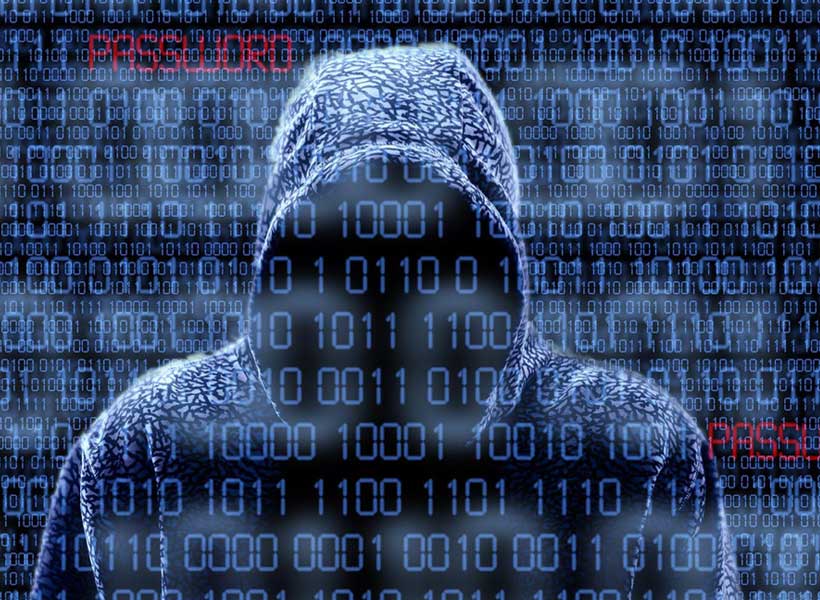 PICREADI presents an interview with a prominent Russian expert in journalism and cybersecurity Elena Chernenko, Deputy head of Foreign Desk at the Kommersant daily newspaper in Moscow. The talk is about hackers, Russiagate and current challenges of the cyberspace.
Asia Needs a Region-Wide Approach to Harness Fintech's Full Potential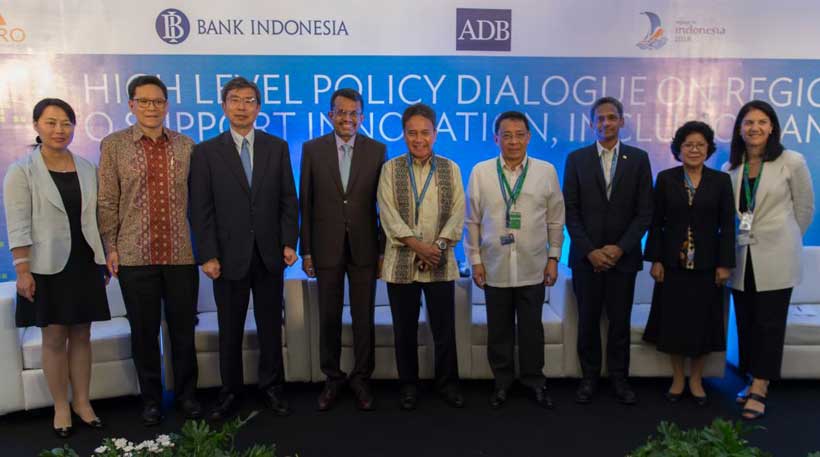 Asia's policy makers should strengthen cooperation to harness the potential of new financial technologies for inclusive growth. At the same time, they should work together to ensure they can respond better to the challenges posed by fintech.
New technologies such as mobile banking, big data, and peer-to-peer transfer networks are already extending the reach of financial services to those who were previously unbanked or out of reach, boosting incomes and living standards. Yet, fintech also comes with the risk of cyber fraud, data security, and privacy breaches. Disintermediation of fintech services or concentration of services among a few providers could also pose a risk to financial stability.
These and other issues were discussed at the High-Level Policy Dialogue on Regional Cooperation to Support Innovation, Inclusion, and Stability in Asia, organized by the Asian Development Bank (ADB), Bank Indonesia, and the ASEAN+3 Macroeconomic Research Office (AMRO).
The panel comprised Ms. Neav Chanthana, Deputy Governor of the National Bank of Cambodia; Mr. Diwa Guinigundo, Deputy Governor of Bangko Sentral ng Pilipinas; Ms. Mary Ellen Iskenderian, President and Chief Executive Officer of Women's World Banking; Mr. Ravi Menon, Managing Director of the Monetary Authority of Singapore; Mr. Takehiko Nakao, President of ADB; Mr. Abdul Rasheed, Deputy Governor, Bank Negara Malaysia, and Mr. Veerathai Santiprabhob, Governor of the Bank of Thailand. Mr. Mirza Adityaswara, Senior Deputy Governor of Bank Indonesia, gave the opening remarks at the conference and Ms. Junhong Chang, Director of AMRO, gave the welcome remarks.
"Rapidly spreading new financial technologies hold huge promise for financial inclusion," said Mr. Nakao. "We must foster an enabling environment for the technologies to flourish and strengthen regional cooperation to build harmonized regulatory standards and surveillance systems to prevent international money laundering, terrorism financing, and cybercrimes."
"Technology is an enabler that weaves our economies and financial systems together, transmitting benefits but also risks across borders," said Ms. Chang. "Given East Asia's rapid economic growth, understanding and managing the impact of technology in our financial systems is essential for policymakers to maintain financial stability."
"Asia, including Indonesia, is an ideal place for fintech to flourish," said Mr. Adityaswara. "In Indonesia's case, there are more than a quarter of a billion people living on thousand of islands, waiting to be integrated with the new technology; young people eager to enter the future digital world; more than fifty million small and medium-sized enterprises which can't wait to get on board with e-commerce; a new society driven by a dynamic, democratic middle class which views the digital economy as something as inevitable as evolution."
Despite Asia's high economic growth in recent years, the financial sector is still under-developed in some countries. Fewer than 27% of adults in developing Asia have a bank account, well below the global median of 38%. Meanwhile, just 84% of firms have a checking or savings account, on a par with Africa but below Latin America's 89% and emerging Europe's 92%.
Financial inclusion could be increased through policies to promote financial innovation, by boosting financial literacy, and by expanding and upgrading digital infrastructure and networks. Regulations to prevent illegal activities, enhance cyber security, and protect consumers' rights and privacy, would also build confidence in new financial technologies.
Cutting-edge tech a 'double-edged sword for developing countries'
The latest technological advances, from artificial intelligence to electric cars, can be a "double-edged sword", says the latest UN World Economic and Social Survey (WESS 2018), released on Monday.
The over-riding message of the report is that appropriate, effective policies are essential, if so-called "frontier technologies" are to change the world for the better, helping us to achieve the Sustainable Development Goals (SDGs) and addressing climate change: without good policy, they risk exacerbating existing inequality.
Amongst several positive indicators, WESS 2018 found that the energy sector is becoming more sustainable, with renewable energy technology and efficient energy storage systems giving countries the opportunity to "leapfrog" existing, often fossil fuel-based solutions.
The wellbeing of the most vulnerable is being enhanced through greater access to medicines, and millions in developing countries now have access to low-cost financial services via their mobile phones.
Referring to the report, UN Secretary-General António Guterres said that "good health and longevity, prosperity for all and environmental sustainability are within our reach if we harness the full power of these innovations."
However, the UN chief warned of the importance of properly managing the use of new technologies, to ensure there is a net benefit to society: the report demonstrates that unmanaged implementation of developments such as artificial intelligence and automation can improve efficiency but also destroy quality jobs.
"Clearly, we need policies that can ensure frontier technologies are not only commercially viable but also equitable and ethical. This will require a rigorous, objective and transparent ongoing assessment, involving all stakeholders," Mr. Guterres added
The Survey says that proactive and effective policies can help countries to avoid pitfalls and minimize the economic and social costs of technology-related disruption. It calls for regulation and institutions that promote innovation, and the use of new technologies for sustainable development.
With digital technology frequently crossing borders, international cooperation, the Survey shows, is needed to bring about harmonized standards, greater flexibility in the area of intellectual property rights and ensuring that the market does not remain dominated by a tiny number of extremely powerful companies.
Here, the UN has a vital role to play, by providing an objective assessment of the impact that emerging technologies have on sustainable development outcomes – including their effects on employment, wages and income distribution – and bringing together people, business and organizations from across the world to build strong consensus-led agreements.