Unequal Europe! Uneven Future?
The EU's prized project of 'Social Europe' has been slipping steadily down its political agenda.Frank Vandenbroucke highlights the recommendations of a high-level group he has chaired.
Declining public confidence in the EU's ability to reconcile openness and cross-border mobility with robust welfare states and their generous social protection has seen rising disenchantment with the concept of 'European solidarity', and in doubts about the European project itself.
Yet we can be confident about the future of our welfare states, not on the basis of a return to the pre-crisisstatus quo, but on the opportunities for change that are still available. Change must address Europe's widening inequalities and social imbalances, and open the way to greater cohesion between EU member states. Widening imbalances are, alas, a matter of fact for inequalities in Europe now divide both people and member states. There is a marked inequality between people with a good job and people without one. In many EU member states, income inequality and poverty are rising. Some countries are enjoying growth, but the economies of many others are sluggish. Europe's inequalities often relate to skills, and although some EU governments have invested in education and vocational training, others have been forced to drastically cut spending on these.
There are nevertheless significant opportunities for change. We need, first of all, more self-confidence about our social model. Widespread and persistent political misrepresentation of social policies has too often presented them as an economic burden. This view is ill-founded because social policies are fundamental to living standards and greater opportunities for all within a modern competitive market economy. As well as support of fairness and social cohesion, social policies are vital to competitiveness, and are a crucial investment for the future. Over the last few years, many scholarly studies have shown this; for instance a recent OECD report underlined their redistributive impact on economic growth. This isn't to say that all is well. There is room for improvement because there are weaknesses in the performance of social policies, education policies and labour market policies. But rather than calling the essence of our welfare states into question, we need a wide-ranging review of the balance of demand and supply for different social programmes and social services, and their costs. This should be backed by an EU-wide effort to improve the performance of member states' social systems. Although responsibilities lie essentially at national level, an over-arching EU policy framework agenda could make a valuable contribution.
To promote social innovation and strengthen Europe-wide comparisons on efficiency and equity in outcomes, we don't need to start from scratch. If we look at the EU as a laboratory for learning, we already have instruments like the Open Method of Co-ordination. Australia, Canada, the United States and other countries with federal and quasi-federal systems take a positive view of Open Co-ordination, yet within Europe it has often met with scepticism, being perceived as too soft to deliver, or as a feeble excuse for the inconsistency of economic, budgetary and social policies.
Stronger and more credible links certainly have to be built between the EU's economic, the budgetary and the social and employment policies. The new European Commission should therefore clarify how it will make 'mainstreaming' of social, employment, economic and budgetary policies more than an empty word that routinely pops up in official declarations. If mainstreaming is to be a tangible reality, the idea of mutual learning must also regain its credibility. We in Europe need an approach that takes us away from the behind closed doors character of Open Co-ordination, with the Commission and the European Parliament making a joint commitment to the European Union's basic social goals and giving their support to a comprehensive rolling review of national social policies and their inequalities.
This could help national authorities to improve their own social schemes and ensure that resources are allocated in the most balanced way possible by drawing on the experience of other member states. A focus of attention should be our capacity to tackle inequalities, and the setting-up of such a broad-ranging and ambitious review would certainly signal the seriousness with which the EU takes today's rising inequalities.
Social dialogue is more than a key component of the European social model; there is a social dialogue system within the institutional set-up of the EU, even if it is sometimes forgotten. There's no denying the difficulty of organising social dialogue at the European level; in some EU countries, social dialogue is effective, efficient, and representative, but in others the social partners have lost representativeness and credibility, and even barely exist. And the way in which the financial and economic crisis was managed, notably in the so-called programme countries, was at odds with the normal functioning of the social dialogue, and that has weakened the position of the social partners. The upshot is that the EU should invest in the social partners' capacity to play a more meaningful role, for instance by revisiting the role of the tripartite summit, rather than by persistently placing emphasis on the need to decentralised collective bargaining.
The challenge is not just to reach collective agreements on topical issues, but rather on the challenges that lie ahead, and also on the ways Europe should be reformed. We need a high-level employment and social policy conference at EU level that would hold a thorough debate on future orientations; not a 'big conference' but a real exchange of views involving key people. Social dialogue at European level can be successful if its aim is to promote change.
A priority for bold action is youth employment. The member states and social partners need first of all to guarantee at national level the implementation of the Youth Guarantee launched by the EU last year with the aim of ensuring that all people under 25 – whether registered with employment services or not – get a good-quality, concrete offer within four months of them leaving formal education or becoming unemployed. On the basis of social dialogue, new proposals could be put forward to reinforce EU action on youth employment, whether through financial support initiatives like the better mobilisation of ESF funds or a new financial package to replace the €6bn 'Youth Employment Initiative' that will not be in place until the end of this year. Complementing the quality framework for traineeship with a quality framework for apprenticeships and/or vocational education is another possibility, but the key point is that the Youth Guarantee must not lead to the 'parking' of young unemployed in inefficient training or occupational activities.
We Europeans must also resist protectionism in all its forms. Mobility within the EU is an unquestionable right, and within the context of freedom of movement, problematic issues should be identified and addressed. Myths about intra-EU labour mobility need to be systematically disproved. At the same time, now the European Court of Justice has confirmed that European citizens cannot simply move to another member state to claim benefits: member states can prevent 'benefit tourism' within the existing European legal framework. Nevertheless, we should not be blind to some problems; even if there is no large scale social dumping, there are still blatant cases to be addressed of illegal work and exploitation linked with problems of inspection and enforcement of regulations. But intra-EU mobility problems go beyond social dumping. For most people, moving to another country for work reasons represents a success, but for others it can be a failure; half of London's homeless population is repeatedly made up of migrants, with more than half of them EU citizens, so we have to address the failures of free movement.
An EU programme should be introduced to protect for fair mobility, and that ensures finance for help desks, information and legal help for all mobile workers in Europe. Where possible, we should define minimum standards of labour conditions and social protection, taking into account new forms of labour like part-time workers. We should carefully monitor the implementation of the enforcement directive on the posting of workers, and we should consider the gradual introduction of 'a guaranteed wage floor'. We also need tangible measures to improve the social context of mobility by increasing the portability of supplementary pensions across countries and sectors, and by strengthening the enforcement of social and employment rights of mobile and migrant workers. And the European Commission should examine how it can take a new initiative to clarify the balance between economic freedoms and the right to industrial action. This could help to solve the problems raised by some recent court decisions affecting the relationship between social rights and free movement.
Europe's debate on mobility and migration should make a clear distinction between intra-European mobility and permanent migration, which has both intra-EU and external dimensions. Discussion of external migration into the EU must be placed in its longer-term demographic context, because the shrinking European population means migration should be seen as a positive contribution. A major source of resentment about immigration is in some countries not migrants' nationality but their labour market status. The potential for creating a second class workforce is dangerous, for although we need flexibility in the labour market a peripheral workforce adversely affects a country's core workforce and contributes to a downgrading of working conditions.
The issue on immigration is not only how to manage immigration flows but also how to manage social and professional integration. We need to recognise the enormous waste of immigrants' skills when they are not adequately integrated into the labour market, or are not allowed to develop their entrepreneurship potential. Member states confronted with the greatest need to house and integrate migrants need tangible support, so a new fund attached to the European Social Fund that would give support to the integration of EU migrants should be considered.
Education is key to social investment. The Commission has a comprehensive agenda on education, training and skills, and has issued excellent Recommendations on the modernisation of education systems. But this agenda has not exerted enough pressure at the highest levels of political decision-making on budgetary priorities. This is all the more alarming given our limited success in Europe on improving social mobility through education. We now risk seeing social mobility through education grinding to a halt. We should put public investment in education higher on the agenda if we are to reverse the trend of diverging investment in education across Europe. Simultaneously, member states should pursue reform in their education and skill systems.
Education is only one component of a social investment strategy, that must also be about child care, health care and social development overall. The Social Investment Package adopted by the Commission two years ago was a good starting point, but the new Commission should now ensure that the EU and its member states deliver on it, while also recognising that a far broader and ambitious approach is still needed.
The challenge is not just to develop 'good policy'; it is also to convince citizens that the EU cares about social policy and what it means to people. Tangible action is needed, and delivery. The Youth Guarantee is a case in point, and action and delivery is needed on other issues too. Homelessness is a societal problem with cross-border features where European coordination could make a real difference. The quality of social services and the disparate nature of hostels and shelters across the EU can trigger the cross-border mobility of homeless people. A European quality framework for homeless services, promised but not delivered by the European Platform Against Poverty is needed to help ensure proper use of the EU Funds against homelessness. And the European Youth Guarantee fails to ensure that young people with complex needs like homelessness are included in member states' policies. One possibility would be to develop a Care Guarantee for young people who leave state care, which can be the first step towards homelessness. Vulnerable young people often lose support when they turn 18, so a guarantee that every 18-year old gets a care plan that identifies problems and proposes appropriate solutions could be pursued at EU level to complement the Youth Guarantee.
The European Union needs to develop a stronger sense of common purpose based on shared concrete ambitions. This won't be easy because in our national welfare states we can see signs of an erosion of solidarity between generations. We are also witnessing a growing distrust of the EU fuelled in part by public frustration about the lack of leadership and transparency from the European institutions in response to the current crisis. This has given ammunition to those who aim to minimise the role of the EU, or even to encourage some member states to withdraw altogether.
Breaking this vicious circle is feasible. We Europeans don't lack common ground, but we are short on self-confidence. We must resist an unequal and unbalanced Europe, because Europe should stand for fairness and social cohesion, openness and social mobility, and hope for a better future – not just in solemn declarations, but also in practical day-to-day policies.
This article under its full name: 'Unequal Europe: A more caring agenda for the new Commission' first appeared in the Spring 2015 issue of Europe's World. Reposted per author's permission.
When diplomacy cannot get the best of geopolitics: Cyprus's lack of a way forward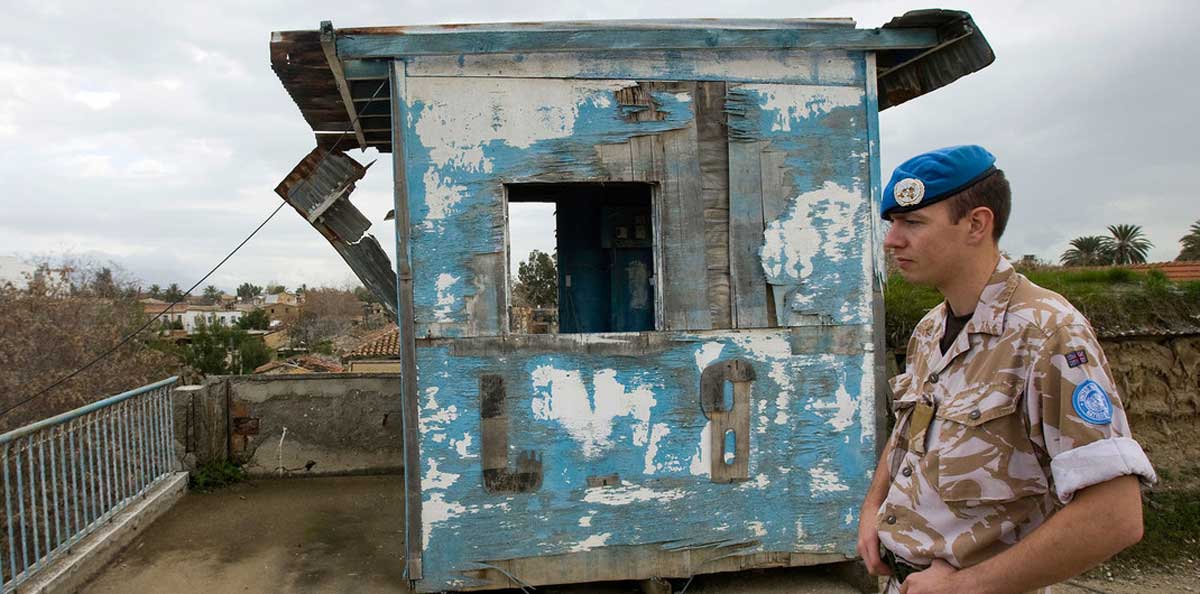 On April 24, people from both sides gather in proximity of the demarcation line splitting the capital, Nicosia, in two. Near this highly-contest frontier, Turk and Greek Cypriots alike demanded their leaders achieved the hoary aim of a united Cyprus. The most common motto protestors had written on their placards was a call for peace and unity across ethnic divides: We are Cypriots. This hopeful, determined appeal was addressed to the then-upcoming UN-sponsored meeting between the leaders of the two communities in Geneve. Three international guarantors partook also in the meeting: the UK as the former coloniser and, obviously enough, Greece and Turkey.
Introduction
Four years have passed since the UN hosted in Geneve peace talks on the future of Cyprus — and their collapse. Failed mediations are also due, in part, to the great power imbalance between the two sides. The so-called Turkish Republic of Northern Cyprus's only ally and supporter is Turkey, on which it is "almost completely dependent". On the other hand, the Greek-Cypriot government is internationally recognised and a member of the European Union since 2003. Yet, Secretary General Antonio Guterres is putting renewed energies in the long-standing issue that thorns the region. But, according to many commentators there were little to no hopes that anything concrete would be achieved. Actually, the positions at the negotiating table seem more divergent they have ever been and peaceful unification farthest than ever.
The Cypriot question is highly internationalised, which makes its resolution easier and harder at the same time. History can reveal why this is the case. and, hopefully, shed a light on the way forward.
A long-standing issue
Commentators and diplomats began talking compulsively about the island of Cyprus as a hotspot in the Eastern Mediterranean in 1974. Yet, any solution must account for the fact that Cyprus's problematic history goes back well before that year.
The way to independence (1960)
In the modern and early-contemporary period (16th–19th century), the Ottoman Empire's wider frame of ethnic coexistence guaranteed Cyprus's stability. Turks and Greek were actually just Rum Christians and Muslims, and the Sultan vied for their diversified rights and obligations. The Porte experienced a deep crisis in the runup to the Great War, accepting to cede many peripheral territories. Thus, the British Empire administered the island of Cyprus from 1878 to the island's formal annexation during in the 1910s. Nevertheless, the two communities still cohabited peacefully for several decades. If anything, Greek Cypriots started fighting against the Brits using terroristic methods.
Cohabitation started to be a problem when Cyprus became independent in 1960. In order to ensure that the region would not descend into utter chaos, there was the need for an agreement. Hence, Britain sat down with Greece and Turkey to establish the framework within which to establish the Republic of Cyprus. Athens had to backtrack on many of its requests on behalf the Greek Cypriot majority. Eventually, principles of bi-national independence, political equality and administrative partnership the two communities prevailed and became part of the constitution.
More importantly, the three signed a controversial Treaty of Guarantee reminiscent of colonial mandates. According to this agreement, each of the signatories could intervene militarily to defend Cyprus's status from any sort of threats.
Ethnic conflicts (1963–1974)
Tensions escalated immediately after, with Greek Cypriot leaders making pressing attempts to erode their neighbour's representation and rights. Finally, in 1963's Bloody Christmas, Greek elites staged the expulsion of Turkish Cypriot representatives from all levels of government. As a result, about 25% of all Turkish Cypriots had to leave their villages for safer Turkish "enclaves". That year inaugurated a season of inter-ethnic strife and conflict on the Mediterranean island. The situation was so dire that the UN stationed its blue helmets on a peace-keeping mission in December 1963.
The turning point of Cyprus's recent history is 1974, when the Greek government organised and carried out an artless golpe. Back then, the colonels who animated the military junta sitting in Athens felt that power was slipping away from them. Clearly, the economy was in ruinous conditions and people started to grow unresponsive to the colonels' efforts to repress discontent. Thus, they thought Greek nationalist fractions' victorious insurrection in Cyprus and the island's annexation would have raised morale.
But the situation evolved for the worse as Athens's actions violated of 1960 agreement with Ankara and London. In a swift counter-manoeuvre, the Turkish army occupied the island invoking its right of interference under the Treaty of Guarantee. For determined it could be, the Greek junta could not afford the risk of a full-scale confrontation with Turkey. Not least, because they are both formally member of NATO, a cornerstone of the Cold War's bipolar system of alliances. Therefore, the Turkish-majority northern half of the island was able to seceded from the Greek-dominated south thanks to Ankara's support.
State of the art
The brief war of 1974 marked the pike in Greek-Turkish tensions and determined the current status quo on the island. Fortunately, both sides have been taking steps towards the normalisation of South-North relations. For instance, since 2003 it is possible to cross the frontier roughly established almost half a century ago. Moreover, the situation has stabilised and the number of inter-ethnic clashes diminished in the last 50 years. Thus, the international contingent in the 'buffer zone' dividing the capital Nicosia in two is now thinner than ever before.
Nevertheless, Cyprus is still divided into two parts which find it difficult to talk to one another. Thus, there are not a lot of reasons to be optimistic for those who aspire to the Cyprus's reunification. In 2004, on the eve of Greek Cyprus's accession to the EU, two contemporaneous referendums took place on the island. The question voters had to answer regarded the so-called Annan Plan, named after then UN Secretary General Kofi Annan. The Plan foresaw joining the two current entities in a State federal in name, but de facto confederal.  Cypriots went to the polls en masse: 87.83% of registered voters went to the polls across the island. Of them, about 65% of Turkish Cypriots voted in favour of the Plan, which they approved. Yet, over 75% of Greek Cypriots who voted were against the proposal, which both communities had to approve.
In the last few years, the North has also retrenched in its positions, possibly in response to the Greeks' 'No'. Last in order of time, Northern Cypriot elected as head of State Ersin Tatar, a protégé of Erdogan, Turkey's President.
Conclusion — Peace talks won't solve the issue
Against this background, Greek and Turkish Cypriot authorities' approach to these renewed peace talks is unexpected. The Greek Cypriot foreign minister, Nicos Christoduidis, declared that the negotiations' aimed at "Cyprus' reunification as a bizonal bicommunal federation." At the same time, Greek Cypriot President, Nicos Anastasiades, has started to acknowledge the need for a "decentralised federation". That is, the sort of surreptitious confederal project laid out in the Annan Plan.
On the other hand, Northern Cyprus's foreign minister Tachsin Ertugruloglu, argued that the "solution is: one island, two states." President Tatar echoed these remarks arguing that there are two "separate regions and peoples in Cyprus."Symbolically, Tatar stopped in Ankara to meet President Erdogan before reaching Geneve for the UN's three-day talks.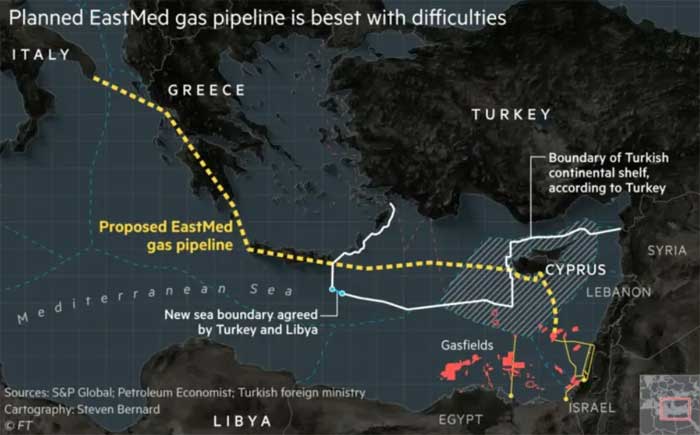 After several days of fruitless negotiations, Guterres declared that despite "all our efforts, we have not yet found enough points of contact to allow the resumption of formal negotiations." But he has also proposed a new meeting in the same format "probably in two or three months." Yet, these endeavours will fail again unless the situation on the ground changes drastically in or around Cyrus. As a matter of fact, the real power broker in this game in now Turkey's Erdogan. When he first became Prime Minister, Erdogan looked for a peaceful resolution to the Cypriot issue and accession to the EU. However, since 2011 he has undergone a change of heart turning more illiberal at home and reckless abroad. Most recently, Erdogan's Turkey has irresponsibly reignited the tensions in the Eastern Mediterranean, by claiming gas fields located in Cyprus's and Greece's economic areas.
Thus, Cyprus may have ceased to be a piece of the larger puzzle called 'Cold War'. But the island's division has found a new raison d'être in this complex, quasi-multipolar 21st century. A new geo-political and geo-economic confrontation has started and Turkish Cypriot authorities are playing their part.
Covid-19-Policy Contest Between Libertarianism v. Socialism: The Latest Results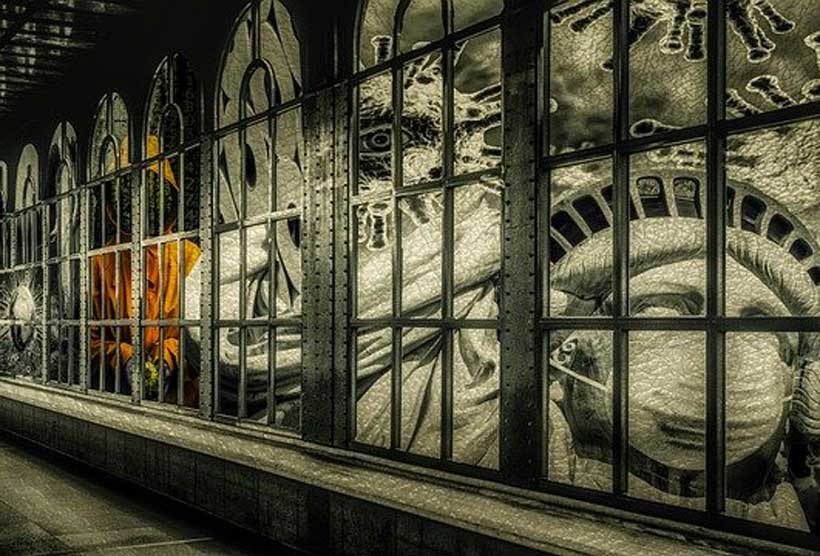 Early in the "coronavirus-19" — subsequently called "Covid-19" — pandemic, Denmark and Sweden were often being compared with one-another because both are Scandinavian countries, but on 13 March 2020, Denmark had started a lockdown and imposed strict recommendations for businesses and personal behavior, whereas Sweden did nothing of the sort, and so the two countries were considered to be especially suitable to serve as being an almost controlled experiment in what the results would be of socialism versus libertarianism in social policy (regulations) regarding a communicable disease.
On 26 March 2020, EuroNews headlined "Neighbours Denmark and Sweden miles apart on coronavirus confinement". Whereas both countries had socialized healthcare, and were also otherwise generally considered to be similar, Sweden was pursuing Europe's most libertarian policies on coronavirus or Covid-19, and yet Denmark had a 15% higher percentage of its population who had come down with that disease. On 29 June 2020, I headlined "'Herd Immunity' Is a Failed Response to Coronavirus: Comparing Denmark versus Sweden on Coronavirus," and reported that in early April Sweden's population-percentage who had the disease had switched (increased so fast as) to become 14% higher there than Denmark's population-percentage who had Covid-19, and that Sweden's percentage was also increasing much more quickly than Denmark's. And, so, at that time, as of 28 June 2020, Sweden had 2.5 times as high a percentage of its population who had contracted the disease, as compared with Denmark's percentage. There were 131 reader-comments to that news-report, at Reddit, and they were overwhelmingly in denial, and pro-libertarian, anti-socialist, though each comment had a different excuse for their reality-denial.
CNN headlined on 28 May 2020 "Sweden says its coronavirus approach has worked. The numbers suggest a different story" and made clear that, at least up till that moment in time, Sweden's approach was a failure, not only in competition as compared to Denmark's, but globally.
Then, on 12 May 2020, Foreign Affairs, the prestigious journal of America's Council on Foreign Relations, bannered "Sweden's Coronavirus Strategy Will Soon Be the World's: Herd Immunity Is the Only Realistic Option—the Question Is How to Get There Safely", and presented the standard libertarian argument: "There are good reasons for countries to begin easing their restrictions. It will take several years to tally the total number of deaths, bankruptcies, layoffs, suicides, mental health problems, losses to GDP and investments, and other costs attributable not just to the virus but to the measures used to fight it. It should already be obvious, however, that the economic and social costs of lockdowns are enormous." In other words: the best "regulation" is to let nature rule, not to impose any human-imposed regulations, but just "the free market" should reign.
On 7 January 2021, the Scandinavian Journal of Public health headlined "A comparison of COVID-19 epidemiological indicators in Sweden, Norway, Denmark, and Finland" and reported that:
Compared with its Nordic peers, Sweden had a higher incidence rate across all ages, a higher COVID-19-related death rate only partially explained by population demographics, a higher death rate in seniors' care, and higher all-cause mortality. Sweden had approximately half as much mobility change as its Nordic neighbours until April and followed similar rates as its neighbours from April to July. Denmark led its Nordic peers in testing rates, while Sweden had the highest cumulative test-positivity rate continuously from mid-March. …
Looser government restrictions at the beginning of the outbreak are likely to have played a role in the impact of COVID-19 in Sweden. In an effort to improve epidemic control, Sweden has increased testing rates, implemented more restrictive prevention measures, and increased their intensive care unit bed capacity.
Here are the figures as-of 30 April 2021:
Denmark cases per million = 43,282
Sweden cases per million = 95,909
Denmark deaths per million = 428
Sweden deaths per million = 1,384
Denmark March unemployment rate = 4.5%
Sweden unemployment rate = 10.0%
But Denmark versus Sweden aren't, by any means, the only indicators that libertarianism was failing on Covid-19.
On 1 August 2020, I headlined "India and Brazil Are Now the Global Worst Coronavirus Nations", and that statement was forward-looking, predictive, and not referring only to the numbers at that time but to where the various nations were heading, and it was referring only to medium-sized and large nations (for example, not to the worst performer of all, Andorra, which currently has 171,029 cases per million and a population of only 77,367 people). (Andorra has had a total of 13,232 cases, which is 17.1% of its entire population. The only country that has a population of over 10 million and which is among the 9 worst — and America scores as being absolutely the world's 10th-worst — is Czechia, the Czech Republic, which has 152,046 cases per million. At the end of this article, Czechia will be discussed.)
As-of 30 April 2021, the following are the world's only nations that have had more than 6,000,000,000 Covid-19 cases:
USA = 33,044,872
India = 18,881,587
Brazil = 14,592,886.
Those are now the Covid-19 giants (the worst-performing major countries), which, back on August 1st, is what I was expecting them to be, by the present time. Ultimately, I expect Brazil and India to be scoring even worse than the United States. All three countries have been exceedingly lax in their anti-Covid-19 policies, extraordinarily libertarian regarding this.
On 20 September 2020, I headlined "All 8 of America's Worst-Hit Coronavirus States Are Now in the South." That reported "the worst 11 states … are: Louisiana, Florida, Mississippi, Alabama, Arizona, Georgia, Tennessee, South Carolina, Iowa, Arkansas, and Texas" — and all 11 of them had voted for Donald Trump, the more-libertarian (and losing) candidate, in 2020. The United States therefore provides overwhelming evidence of the failure of libertarianism regarding coronavirus-policies.
On 14 March 2021, I headlined "Republican States Have Higher Covid Rates than Democratic States" and — ranking all from the best (#1) to the worst (#51) — reported that the average state which had voted for Trump scored 33.3 or two-thirds of the way down the list of the 51 states + DC, and that the average state which had voted for Biden scored 19.5 out of the 51.
The more corrupt a country is, the more libertarian it is, and on 5 May 2020, I headlined "America's Design Causes It to Fail the COVID-19 Challenge" and reported that because America is an extraordinarily corrupt country (very libertarian, as compared to other nations), "America is designed so as to fail the coronavirus-19 challenge. The power of big-money (concentrated wealth) is destroying this country. It controls both Parties and their respective media, so the public don't know (and certainly cannot understand) the types of realities that are being reported (and linked-to) here."
India and Brazil are nipping at America's heels on this, but, still, the record up till the present moment shows America as still retaining its title as being the worst of all major nations on coronavirus-performance.
Finally, here, will be considered what might be the strongest exception to the general principle that libertarian policies are inferior to socialistic policies in order to control and limit a pandemic: Czechia. Wikipedia's article "COVID-19 pandemic in the Czech Republic" says:
The Czech Republic was the first[11] European country to make the wearing of face masks mandatory from 19 March onwards.[12]COVID-19 testing was made widely available with drive-through locations from 14 March,[13] and from 27 March anyone with a fever, dry cough or shortness of breath was eligible for a free test.[14] From 13 April onwards, COVID-19 testing capacity significantly surpassed demand.[15] Contact tracing in the country also included voluntary disclosure of mobile phone position and debit card payments data for previous days and the quarantining of identified contacts.[16] By 1 May 2020, altogether 257 COVID-19-related deaths were identified in the Czech Republic compared to 2,719 in similarly populous Sweden, which did not impose a full lockdown. However, Belgium, also with a similar population, had suffered 7,866 deaths at that time, despite having implemented an early and strict lockdown. …
By April 2021, the Czech Republic has recorded the highest confirmed death rate in the world after Hungary. There are some root causes speculated.
None of those proposed explanations of this is any sort of scientific explanation for it. A great deal remains that is important to know but that is currently unknown about Covid-19. Obviously, Czechia is the most challenging case, not because it is the worst, but because it has been a leader in adherence to international guidelines but has nonetheless disastrously failed on this virus. If that's not a warning for the world to do lots more research on the Covid-19 problem, then nothing is.
NOTICE TO LIBERTARIANS: Libertarian 'news'-media often try to obfuscate the importance of the Covid-19 results in the various countries by pretending that a Covid-19 "case" means merely someone who has tested positive for having become infected by the virus, but that is very definitely NOT TRUE. Like virtually all libertarian beliefs, that belieff is based upon wishful thinking in order to dismiss and discredit scientific findings which are inconsistent with those beliefs. In fact, the "2020 Interim Case Definition, Approved April 5, 2020" (and still in force as-of 2 May 2020) makes crystal clear that the definition of a Covid-19 "case" is VERY DIFFERENT FROM AND FAR MORE RESTRICTIVE THAN merely having the infection. Libertarians want to be deceived, because they want to continue believing the myths that they cling to, but news-media try to exploit those 'free market' myths in order to build their own following (and to please the 'free market' winners — the billionaires — who benefit by having as large a percentage of the public as possible be deceived into believing the 'free market' myth (that they became so wealthy by virtue of their virtue and genius, instead of by their cunning and psychopathy). Justice in this world is the opposite of natural: it is un-natural and can be imposed only by careful skepticism and scientific human planning, not by any 'invisible hand' of anyone, or any group of people, who constitute an actual Deep State. They own and control the mainstream 'news'-media and many of the non-mainstream 'news'-media, and also the vast majority of members of Congress and other key government officials, but that's the opposite of justice; it is, instead, institutionalized injustice. Libertarianism and corruption go hand-in-hand, and always will. (Outside the United States, libertarianism is more commonly called "neoliberalism", but it's the same thing.)
Author's note: first posted at Strategic Culture
Marine Le Pen Has the Strongest Chance to Succeed, Of All Progressive Political Leaders in the World Today
Marine Le Pen has continued her gradual political rise in France so that in the French political polling she now stands as the likeliest to succeed the man who beat her in 2017, Emmanuel Macron. If she does that, then she will probably bring bigger changes to international relations than any national leader has done ever since U.S. President Harry S. Truman started the Cold War on 25 July 1945.
She is the daughter of the far-right Jean-Marie Le Pen, but after taking over leadership of the far-right Party that he had founded, she expelled him from it, and has made increasingly clear, since then, that she is a progressive (including a passionate opposition to any imperialism) — so much so that now the Wikipedia article on her, in its section "Political Positions", presents political viewpoints that would be hard to distinguish from those of Alexandria Ocasio-Cortez and Bernie Sanders in America, and of Jeremy Corbyn in UK. The biggest difference, perhaps, between her and those other progressives, is simply that whereas in U.S. and UK the dominant political ideology is imperialist-fascist (springing from the Englishman Cecil Rhodes in the late 19th Century), that's not so in France. (Twentieth Century France had nothing like Cecil Rhodes — a leading and impassioned champion of racist aristocratic rule.) Consequently, French public opinion isn't as hostile toward progressivism as is the case in U.S. and UK. (Progressivism is the exact opposite ideology to imperialistic fascism.) So, a larger percentage of the French are willing to consider voting for a progressive candidate. A larger percentage in U.S. and UK are closed-minded, refusing even to consider a progressive, but instead vote only for regressive candidates. Therefore, France, today, is less imperialist-fascist (less pro-aristocratic) than are U.S. and UK, both of which are more controlled by billionaires, in both of the country's main Parties, than is the case in France.
An argument could be made that Le Pen is an opportunist who sees better prospects for herself by separating herself from her father's views; and this argument might be true, but she has won more support with progressive views than proponents of those (progressive) views have had in a long time; and French progressive voters have no other realistic chance of getting a progressive Government than by voting for her.
In addition: on 17 April 2017, after the Republican Donald Trump reversed himself 180 degrees on NATO (which he had vigorously opposed while campaigning in 2016 for the U.S. Presidency), CNN headlined "Le Pen criticizes Trump's new found NATO stance" and reported:
"Undeniably he is in contradiction with the commitments he had made," Le Pen said in an interview with France Info radio. "I am coherent, I don't change my mind in a few days. He had said he would not be the policeman of the world, that he would be the president of the United States and would not be the policeman of the world, but it seems today that he has changed his mind."
Her comments come just two days after Trump hosted NATO Secretary General Jens Stoltenberg at the White House and declared that the military alliance is no longer outdated, which had been a frequent refrain of his during the 2016 campaign.
She has, in fact, spoken out far more forcefully against U.S. imperialism, and against NATO in particular, than Bernie Sanders did when he was running for the U.S. Presidency in 2016. This is extraordinary. A French progressive has a possibility of getting a progressive President by voting for her, but none, at all, by voting for any other candidate. Apparently, the proponents of U.S. imperialism want anyone but her to win.
The American imperialist-fascist Michael Bloomberg published on April 11th a 'news'-report, which stated that,
The Ifop-Fiducial poll showed Macron getting 23%-28% of votes in the first round, against 25%-27% for Le Pen, meaning he would come first in only one scenario. The president was seen beating Le Pen in most cases tested by the pollster last October. The French presidential vote sees a wide field of candidates whittled down to a final two in the second round.
Two other potential rivals, former health minister and president of the working class northern region of Hauts-de-France Xavier Bertrand, plus Paris region president Valerie Pecresse, were also seen winning against Le Pen if they reached the second round against her, with 59% and 55% of votes respectively.
However, that was extremely deceptive 'reporting', because in Politico's aggregate of polls (and this is a far more reliable indicator than is any one poll), the percentages are Le Pen 26%, Macron 25%, Bertrand 15%, Melanchon 11%, Jadot 6%, Hidalgo 6%, Dupont-Aignan 5%, Poutou 1%, Asselineau 1%, Arthaud 1%, Lassalle 1%, and Chaminade 1%. Consequently, the Bloomberg-reported mere speculation, that Bertrand and Pecresse "were also seen [by nobody except that single poll] as winning against Le Pen if they reached the second round against her" (meaning if either of those two candidates were to score a higher percentage than Macron in the first round, which is obviously not going to happen) was published by him only so as to deceive his readers to think that Le Pen is vastly less popular in France than she actually is. Even to have published the possibility that Pecresse would be among the top two contenders in the first round was irresponsible and highly deceptive 'news'-reporting — unprofessional 'journalism' at best, and propagandistic at worst: designed to make Le Pen's Presidential prospects seem (to the ignorant) to be far less than they actually are. The imperialist-fascists in the United States and in UK (which group includes all of those two countries' billionaires) would dread that Le Pen become leader of France. They were able to destroy Corbyn, and to prevent Sanders from winning America's Presidency, but at present the likelihood is that (if the coming French electoral counts will be accurate) Marine Le Pen will probably become elected on 13 May 2022 (or in a second-round contest thereafter, between the top two first-round contenders) as France's President.
That would be the biggest historical event in global affairs since at least 1945. The corpse of Cecil Rhodes (the UK's founder of U.S.-UK global imperialism) would then be twisting in its grave — not just dead, but gone. The possibility of FDR's vision and hope for the global future, of a democratic global order under international law that is set and enforced by the United Nations (not by any one country, the U.S. or any other), would again be possible. The post-1945 nightmare of Truman's repudiation of that vision and replacement of it by a reach for American rule over the entire planet, would then be effectively ended.
The biggest single threat to the international policies of Joe Biden and of Boris Johnson (Rhodes's vision, which has been the world's reality since 1945) would be a French President Marine Le Pen. Anglo-American imperialism (including yet more subversions, sanctions, coups, and invasions — such as against Afghanistan 2001-, Iraq 2003-, Syria 2011-, Ukraine 2014-, Yemen 2015-, and Venezuela 2015-) would possibly even collapse altogether. An election of Marine Le Pen could become the biggest single event to end the U.S. empire — an empire which had started on 25 July 1945 in the mind of U.S. President Harry S. Truman.
Consequently, the billionaires are very opposed to Le Pen, and their 'news'-media consequently focus on every argument to dissuade voters from voting for her. On April 29th, America's Politico 'news'-site bannered "After Marine Le Pen: As the far-right leader heads for yet another likely loss, some in her party are already looking past next year's presidential election." Its basic argument is that her Party's disgruntled far-rightists, the people who had built the Party, are opposed to her and want to replace Le Pen as the Party's leader, and so how can she bring the country together if she can't even bring her Party together? Here's an excerpt:
"We all have the same conviction that Marine Le Pen won't win the next elections," says one participant of the call and a member of the National Council, a 120-member committee that decides on the party's policies.
"We need to find a new candidate," said the participant, who asked not be quoted by name for fear of being sidelined.
The group of discontents, a mix of National Council members, regional heavyweights and local representatives, meet online on Fridays.
This argument is similar to what was used in America's Democratic Party in 2016 and 2020 when the progressive Bernie Sanders was running for that Party's Presidential nomination, against Hillary Clinton in 2016 and Joe Biden in 2020. Both times, he lost that contest for the nomination, and the main reason which the Party's Old Guard presented against him is the same main reason that Le Pen's Party and America's billionaires are presenting now — through Politico and other 'news'-media — why that Party's voters shouldn't give her the nomination: she's 'not electable'. The polls indicate otherwise, but most of any Party's loyalists listen far more to what the opinions of that Party's Establishment are saying.
However, if Le Pen will become elected on May 13th as France's President, then German voters could still give a big boost to U.S. imperialism by electing the Green Party's candidate, Annalena Baerbock as their next Chancellor on September 26th. She is now favored in the polls to win, and is a strong supporter of U.S. imperialism. Her Party have policy-positions that are most similar to the views of America's Democratic Party, which is to say liberal fascist, big on centralized control by billionaires, but favoring the high-tech billionaires over the fossil-fuels billionaires. Baerbock is a strong supporter of America's NATO, and would even be called a neoconservative in America, because she is such a strong supporter of control over the entire planet by the United States Government. She's not a German Nazi, but an American one. By contrast, the progressive Le Pen wants NATO to be replaced if not ended altogether, and wants Europe's subordination to U.S. interests to be definitely terminated altogether. Furthermore, on April 17th, Baerbock said that if the Russian natural gas pipeline to Europe, Nord Stream 2, will be allowed to be completed and go into service, then "Europe will be destroyed." The U.S. Government has been demanding that Europe buy U.S. fracked, containerized and shipped liquefied natural gas, and not Russia's pipelined gas, which is vastly less expensive; and Baerbock is a big champion of that very costly American 'proposal', for Europe. The color of Germany's Green Party is actually blood red, like that of Germany's Nazi Party was. They're out for a global fight, not for a global peace. But, this time, the Master 'race' is American, not German. In other words: they want America's billionaires, not Germany's ones, to be the world's masters. They call that "Green." After all, it's 1984, in 2021. "Ignorance is strength."
Pepe Escobar was correct, on April 23rd, when he headlined "Putin Rewrites The Law Of The Geopolitical Jungle" and he said:
As far as "red lines" are concerned, Putin's implicit message remains the same: a NATO base on Russia's western flank simply won't be tolerated. Paris and Berlin know it [but if Baerbock replaces Merkel, then 'Berlin' suddenly won't 'know' it any longer]. The EU is in denial. NATO will always refuse to admit it.
We always come back to the same crucial issue: whether Putin will be able, against all odds, to pull a combined Bismarck-Sun Tzu move and build a lasting German-Russian entente cordiale (and that's quite far from an "alliance"). Nord Stream 2 is an essential cog in the wheel – and that's what's driving Washington hawks crazy.
Whatever happens next, for all practical purposes Iron Curtain 2.0 is now on, and it simply won't go away.
However, if Le Pen becomes elected in France, and Baerbock doesn't become elected in Germany, then it probably will "go away."
Consequently, one may reasonably expect the Rhodes group — particularly the billionaires of U.S. and UK — to employ all of their vast skills at international subversion, coups, and the like (via CIA, MI6, etc.), to prevent Le Pen winning in France, and to insure Baerbock winning in Germany. Can they do it? Or will Russia stop them? In either case, is this "democracy"? Or: is it instead democracy only if the publics in France and in Germany get to know the truth, and will vote on the basis of it? Russia's Government doesn't have any need to deceive the Russian public in order to retain their support for fighting back against the Rhodesists, but the U.S.-and-allied side does need to deceive their publics in order to retain their support for continuing Rhodesist aggressions. The fact that there are two sides in a war doesn't mean that both sides need to lie in order to win it. 1984 won't necessarily be the permanent situation. The "news" won't necessarily always be Newspeak in the U.S.-and-allied countries. But, if the Rhodes group (billionaires in U.S. and UK) succeeds both in France and in Germany, then it could become virtually permanent. Europeans will decide the world's future, but will America's and UK's billionaires decide what that decision will be?