Unequal Europe! Uneven Future?
The EU's prized project of 'Social Europe' has been slipping steadily down its political agenda.Frank Vandenbroucke highlights the recommendations of a high-level group he has chaired.
Declining public confidence in the EU's ability to reconcile openness and cross-border mobility with robust welfare states and their generous social protection has seen rising disenchantment with the concept of 'European solidarity', and in doubts about the European project itself.
Yet we can be confident about the future of our welfare states, not on the basis of a return to the pre-crisisstatus quo, but on the opportunities for change that are still available. Change must address Europe's widening inequalities and social imbalances, and open the way to greater cohesion between EU member states. Widening imbalances are, alas, a matter of fact for inequalities in Europe now divide both people and member states. There is a marked inequality between people with a good job and people without one. In many EU member states, income inequality and poverty are rising. Some countries are enjoying growth, but the economies of many others are sluggish. Europe's inequalities often relate to skills, and although some EU governments have invested in education and vocational training, others have been forced to drastically cut spending on these.
There are nevertheless significant opportunities for change. We need, first of all, more self-confidence about our social model. Widespread and persistent political misrepresentation of social policies has too often presented them as an economic burden. This view is ill-founded because social policies are fundamental to living standards and greater opportunities for all within a modern competitive market economy. As well as support of fairness and social cohesion, social policies are vital to competitiveness, and are a crucial investment for the future. Over the last few years, many scholarly studies have shown this; for instance a recent OECD report underlined their redistributive impact on economic growth. This isn't to say that all is well. There is room for improvement because there are weaknesses in the performance of social policies, education policies and labour market policies. But rather than calling the essence of our welfare states into question, we need a wide-ranging review of the balance of demand and supply for different social programmes and social services, and their costs. This should be backed by an EU-wide effort to improve the performance of member states' social systems. Although responsibilities lie essentially at national level, an over-arching EU policy framework agenda could make a valuable contribution.
To promote social innovation and strengthen Europe-wide comparisons on efficiency and equity in outcomes, we don't need to start from scratch. If we look at the EU as a laboratory for learning, we already have instruments like the Open Method of Co-ordination. Australia, Canada, the United States and other countries with federal and quasi-federal systems take a positive view of Open Co-ordination, yet within Europe it has often met with scepticism, being perceived as too soft to deliver, or as a feeble excuse for the inconsistency of economic, budgetary and social policies.
Stronger and more credible links certainly have to be built between the EU's economic, the budgetary and the social and employment policies. The new European Commission should therefore clarify how it will make 'mainstreaming' of social, employment, economic and budgetary policies more than an empty word that routinely pops up in official declarations. If mainstreaming is to be a tangible reality, the idea of mutual learning must also regain its credibility. We in Europe need an approach that takes us away from the behind closed doors character of Open Co-ordination, with the Commission and the European Parliament making a joint commitment to the European Union's basic social goals and giving their support to a comprehensive rolling review of national social policies and their inequalities.
This could help national authorities to improve their own social schemes and ensure that resources are allocated in the most balanced way possible by drawing on the experience of other member states. A focus of attention should be our capacity to tackle inequalities, and the setting-up of such a broad-ranging and ambitious review would certainly signal the seriousness with which the EU takes today's rising inequalities.
Social dialogue is more than a key component of the European social model; there is a social dialogue system within the institutional set-up of the EU, even if it is sometimes forgotten. There's no denying the difficulty of organising social dialogue at the European level; in some EU countries, social dialogue is effective, efficient, and representative, but in others the social partners have lost representativeness and credibility, and even barely exist. And the way in which the financial and economic crisis was managed, notably in the so-called programme countries, was at odds with the normal functioning of the social dialogue, and that has weakened the position of the social partners. The upshot is that the EU should invest in the social partners' capacity to play a more meaningful role, for instance by revisiting the role of the tripartite summit, rather than by persistently placing emphasis on the need to decentralised collective bargaining.
The challenge is not just to reach collective agreements on topical issues, but rather on the challenges that lie ahead, and also on the ways Europe should be reformed. We need a high-level employment and social policy conference at EU level that would hold a thorough debate on future orientations; not a 'big conference' but a real exchange of views involving key people. Social dialogue at European level can be successful if its aim is to promote change.
A priority for bold action is youth employment. The member states and social partners need first of all to guarantee at national level the implementation of the Youth Guarantee launched by the EU last year with the aim of ensuring that all people under 25 – whether registered with employment services or not – get a good-quality, concrete offer within four months of them leaving formal education or becoming unemployed. On the basis of social dialogue, new proposals could be put forward to reinforce EU action on youth employment, whether through financial support initiatives like the better mobilisation of ESF funds or a new financial package to replace the €6bn 'Youth Employment Initiative' that will not be in place until the end of this year. Complementing the quality framework for traineeship with a quality framework for apprenticeships and/or vocational education is another possibility, but the key point is that the Youth Guarantee must not lead to the 'parking' of young unemployed in inefficient training or occupational activities.
We Europeans must also resist protectionism in all its forms. Mobility within the EU is an unquestionable right, and within the context of freedom of movement, problematic issues should be identified and addressed. Myths about intra-EU labour mobility need to be systematically disproved. At the same time, now the European Court of Justice has confirmed that European citizens cannot simply move to another member state to claim benefits: member states can prevent 'benefit tourism' within the existing European legal framework. Nevertheless, we should not be blind to some problems; even if there is no large scale social dumping, there are still blatant cases to be addressed of illegal work and exploitation linked with problems of inspection and enforcement of regulations. But intra-EU mobility problems go beyond social dumping. For most people, moving to another country for work reasons represents a success, but for others it can be a failure; half of London's homeless population is repeatedly made up of migrants, with more than half of them EU citizens, so we have to address the failures of free movement.
An EU programme should be introduced to protect for fair mobility, and that ensures finance for help desks, information and legal help for all mobile workers in Europe. Where possible, we should define minimum standards of labour conditions and social protection, taking into account new forms of labour like part-time workers. We should carefully monitor the implementation of the enforcement directive on the posting of workers, and we should consider the gradual introduction of 'a guaranteed wage floor'. We also need tangible measures to improve the social context of mobility by increasing the portability of supplementary pensions across countries and sectors, and by strengthening the enforcement of social and employment rights of mobile and migrant workers. And the European Commission should examine how it can take a new initiative to clarify the balance between economic freedoms and the right to industrial action. This could help to solve the problems raised by some recent court decisions affecting the relationship between social rights and free movement.
Europe's debate on mobility and migration should make a clear distinction between intra-European mobility and permanent migration, which has both intra-EU and external dimensions. Discussion of external migration into the EU must be placed in its longer-term demographic context, because the shrinking European population means migration should be seen as a positive contribution. A major source of resentment about immigration is in some countries not migrants' nationality but their labour market status. The potential for creating a second class workforce is dangerous, for although we need flexibility in the labour market a peripheral workforce adversely affects a country's core workforce and contributes to a downgrading of working conditions.
The issue on immigration is not only how to manage immigration flows but also how to manage social and professional integration. We need to recognise the enormous waste of immigrants' skills when they are not adequately integrated into the labour market, or are not allowed to develop their entrepreneurship potential. Member states confronted with the greatest need to house and integrate migrants need tangible support, so a new fund attached to the European Social Fund that would give support to the integration of EU migrants should be considered.
Education is key to social investment. The Commission has a comprehensive agenda on education, training and skills, and has issued excellent Recommendations on the modernisation of education systems. But this agenda has not exerted enough pressure at the highest levels of political decision-making on budgetary priorities. This is all the more alarming given our limited success in Europe on improving social mobility through education. We now risk seeing social mobility through education grinding to a halt. We should put public investment in education higher on the agenda if we are to reverse the trend of diverging investment in education across Europe. Simultaneously, member states should pursue reform in their education and skill systems.
Education is only one component of a social investment strategy, that must also be about child care, health care and social development overall. The Social Investment Package adopted by the Commission two years ago was a good starting point, but the new Commission should now ensure that the EU and its member states deliver on it, while also recognising that a far broader and ambitious approach is still needed.
The challenge is not just to develop 'good policy'; it is also to convince citizens that the EU cares about social policy and what it means to people. Tangible action is needed, and delivery. The Youth Guarantee is a case in point, and action and delivery is needed on other issues too. Homelessness is a societal problem with cross-border features where European coordination could make a real difference. The quality of social services and the disparate nature of hostels and shelters across the EU can trigger the cross-border mobility of homeless people. A European quality framework for homeless services, promised but not delivered by the European Platform Against Poverty is needed to help ensure proper use of the EU Funds against homelessness. And the European Youth Guarantee fails to ensure that young people with complex needs like homelessness are included in member states' policies. One possibility would be to develop a Care Guarantee for young people who leave state care, which can be the first step towards homelessness. Vulnerable young people often lose support when they turn 18, so a guarantee that every 18-year old gets a care plan that identifies problems and proposes appropriate solutions could be pursued at EU level to complement the Youth Guarantee.
The European Union needs to develop a stronger sense of common purpose based on shared concrete ambitions. This won't be easy because in our national welfare states we can see signs of an erosion of solidarity between generations. We are also witnessing a growing distrust of the EU fuelled in part by public frustration about the lack of leadership and transparency from the European institutions in response to the current crisis. This has given ammunition to those who aim to minimise the role of the EU, or even to encourage some member states to withdraw altogether.
Breaking this vicious circle is feasible. We Europeans don't lack common ground, but we are short on self-confidence. We must resist an unequal and unbalanced Europe, because Europe should stand for fairness and social cohesion, openness and social mobility, and hope for a better future – not just in solemn declarations, but also in practical day-to-day policies.
This article under its full name: 'Unequal Europe: A more caring agenda for the new Commission' first appeared in the Spring 2015 issue of Europe's World. Reposted per author's permission.
Hungary's Victor Orban uses soccer to project Greater Hungary and racial exclusivism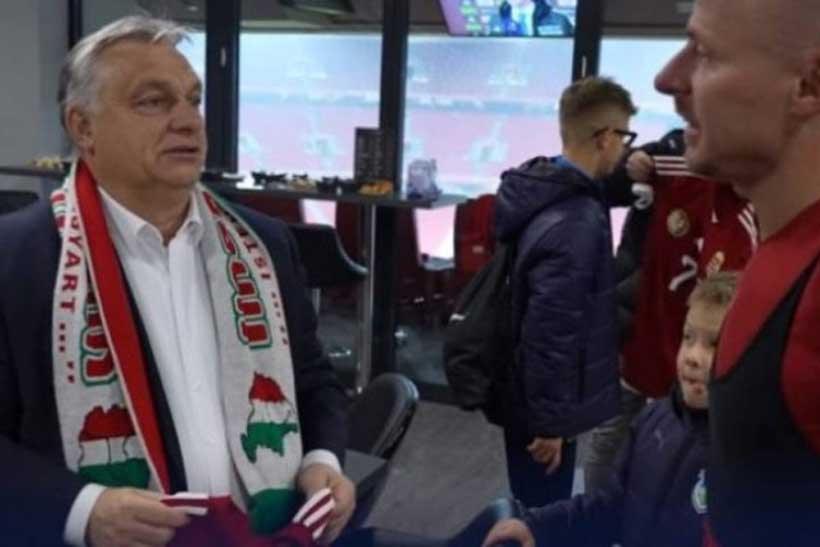 Hungary didn't qualify for the Qatar World Cup, but that hasn't stopped Prime Minister Victor Orban from exploiting the world's current focus on soccer to signal his Putinesque definition of central European borders as defined by civilization and ethnicity rather than internationally recognized frontiers.
Mr. Orban drew the ire of Ukraine and Romania for wearing to a local Hungarian soccer match a scarf depicting historical Hungary, which also includes chunks of Austria, Slovakia, Slovenia, Croatia, and Serbia.
It was the second time in a matter of months that Mr. Orban spelt out his irredentist concept of geography that makes him a member of a club of expansionist leaders that includes Russia's Vladimir Putin, China's Xi Jinping, Israel's Benyamin Netanyahu, and members of the Indian power elite, who define their countries' borders in civilisational rather than national terms.
Speaking in July to university summer camp students in Romania, which is home to 1.2 million ethnic Hungarians, Mr. Orban insisted that "Hungary has…national…and even European ambitions. This is why…the motherland must stand together, and Transylvania and the other areas in the Carpathian Basin inhabited by Hungarians must stand together."
Responding to Ukrainian and Romanian objections to his scarf, Mr. Orban insisted that "soccer is not politics. Do not read things into it that are not there. The Hungarian national team belongs to all Hungarians, wherever they live!"
Hungary has accused Ukraine of restricting the right of an estimated 150,000 ethnic Hungarians to use Hungarian in education because of a 2017 law that curbs the usage of minority languages in schools.
Slovak Prime Minister Eduard Heger presented Mr. Orban with a new scarf at a recent summit of Central European leaders in a twist of satire. "I noticed that Viktor Orban has an old scarf, so I gave him a new one today," Mr. Heger said on Facebook.
Mr. Orban's territorial ambitions may pose a lesser threat than his supremacist and racist attitudes.
Those attitudes constitute building blocks of a cvilisationalist world that he shares with Christian nationalists and Republicans in the United States, as well as a new Israeli coalition government that Mr. Netanyahu is forming. Mr. Putin has used similar arguments to justify his invasion of Ukraine.
In contrast to Mr. Putin and potentially Mr. Netanyahu, depending on how the Biden administration responds to his likely coalition, Mr. Orban is on a far tighter leash regarding territorial ambition as a member of NATO and the European Union.
As a result, far more insidious is what amounts to a mainstreaming of racism and supremacism by men like Mr. Orban, Mr. Netanyahu, and former US President Donald Trump, who consistently mainstream norms of decency and propriety by violating them with impunity.
Speaking a language shared by American Christian nationalists and Mr. Netanyahu's potential coalition partners, Mr. Orban rejected in his July speech a "mixed-race world" defined as a world "in which European peoples are mixed together with those arriving from outside Europe."
The prime minister asserted that mixed-race countries "are no longer nations: They are nothing more than conglomerations of peoples" and are no longer part of what Mr. Orban sees as "the Western world." The prime minister stopped short of identifying those countries, but the United States and Western European nations would fit the bill.
In a similar vein, Mr. Trump recently refused to apologise for having dinner with Ye, a rapper previously known as Kanye West, who threatened he would go "death on con 3 on Jewish people," and Nick Fuentes, a 24-year old pro-Russian trafficker in Holocaust denial and white supremacism.
Mr. Trump hosted the two men at Mar-a-Lago, his Florida resort, just after launching his 2024 presidential election campaign. Mr. Ye "was really nice to me," Mr. Trump said.
Candidates backed by Mr. Trump in last month's US midterm elections, including Hershel Walker, who is competing in next week's runoff in Georgia, have similarly felt comfortable associating themselves with Messrs. Ye and Fuentes.
Mr. Fuentes asserted days before the dinner that "Jews have too much power in our society. Christians should have all the power, everyone else very little," while Mr. Ye's manager, Milo Yannopoulos, announced that "we're done putting Jewish interests first."
Mr. Yonnopoulos added that "it's time we put Jesus Christ first again in this country. Nothing and no one is going to get in our way to make that happen."
Featured on notorious far-right radio talk show host Alex Jones' Infowars, Mr. Ye professed his admiration of Adolf Hitler. "I like Hitler," Mr. Ye said, listing the various reasons he admired the notorious Nazi leader.
Mr. Netanyahu's likely coalition partners seek to legislate discriminatory distinctions between adherents of different Jewish religious trends, hollow out Israeli democracy, introduce an apartheid-like system, disband the Palestinian Authority, expel Palestinians "disloyal to Israel" in what would amount to ethnic cleansing, deprive women of their rights, and re-introduce homophobia.
Avraham Burg, an Israeli author, politician, businessman, and scion of a powerful leader of a defunct once mainstream religious political party, warned in 2018 that Messrs. Orban, Trump, and Netanyahu "are the leaders of paranoia and phobia."
Mr. Burg cautioned that they represent "a global phenomenon that crosses all boundaries, ethnic, racial, or religious, gathering into a tribal ghetto that is smaller than the modern state, which is diverse and inclusive of all its citizens. Their fierce antagonism to the foundations of democracy and the attempt to do detriment to as many accomplishments and benefits of the open society as possible are evidence of inherent weaknesses and real existential fears."
Mr. Burg's dire vision is even more a reality today than when he spoke out four years ago.
Strong will to enhance bilateral relations between Serbia and Pakistan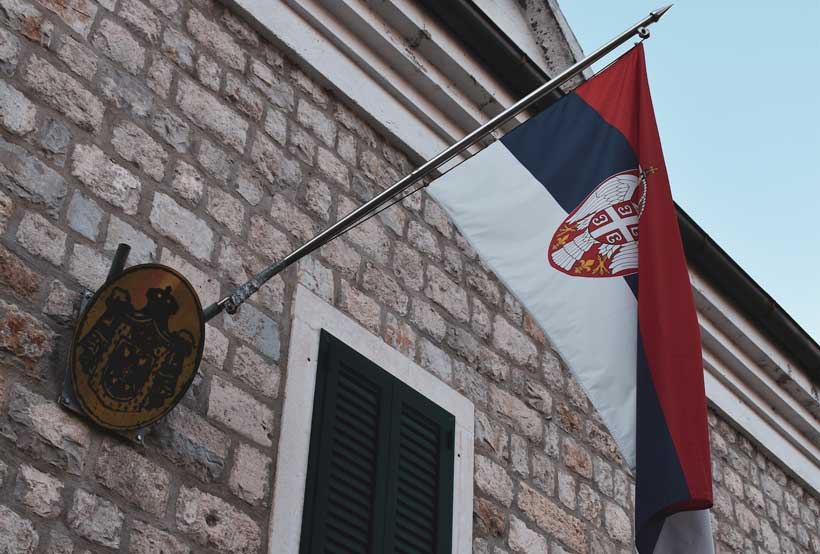 Although the Republic of Serbia and the Islamic Republic of Pakistan are two sovereigns, independent states, with different cultures, religions, languages, histories, and ethnicities. One is located in Europe and the other in Asia. Yet, there exist so many similarities and commonalities, which provide a strong basis and convergence of interests.
Both, Serbia and Pakistan, are developing countries and struggling to improve their national economies and the standard of life of respective nations. Both nations were victims of the Western world and sanctions. Ugly media has been projecting a distorted image of both countries. Hindrances created by Superpowers in the path of development are a common phenomenon in both cases.
People in both countries are hardworking, strong, resilient, and capable of surviving in harsh circumstances. Both have demonstrated in the past that they can resist pressures from any superpower. Both have learned the lessons from past bitter experiences and are determined not to repeat the same in the future.
In my recent visit to the Republic of Serbia, I noticed that there exists a fair awareness in Serbian regarding Pakistan. I came into a cross with the general public and common people and they know a lot about Pakistan. They have shown strong feelings for Pakistan. There exists immense goodwill for Pakistan among Serbian youth.
Both countries are in the process of industrialization and promoting trade. Currently, both countries are earning from the export of workforce and human resources. Serbian youth are working in Western Europe and sending back foreign exchange. And Pakistan workforce finds a convenient destination in the Middle East for earning more and sending back foreign exchange to Pakistan. But, both nations have the potential to earn through export and foreign trade.
Serbia is known as the gateway to Europe and Pakistan is the gateway to Oil-rich Middle East, South Asia, East Asia, Central Asia, and Eurasia. Both countries can utilize each other for re-export too.
Both countries are far away from each other but, a strong bond of friendship and mutual understanding is admirable. Based on the convergence of interests, we can cooperate with each other. Especially can help each other in their areas of weaknesses and benefit from each other's strengths.
Serbia has vast cultivatable land and is rich in water resources, very niche in the agriculture sector. Whereas its population is limited to only 7 million approximately. While Pakistan is 250 million population and a strong workforce in the agriculture sector. Both nations can positively collaborate and cooperate in the Agriculture sector.
The Republic of Serbia is in the process of Industrialization, especially in the automotive sector, whereas, Pakistan has a strong base for industrialization and is rich in the technical and skilled workforce. Pakistan has established a rich supply chain for industrialization and Serbia can benefit from Pakistan's strength.
Science, Technology, Research, Innovation, and Higher Education is the important area where both can benefit from collaboration and cooperation. Pakistan has world-ranked Universities, recognized globally with English as a medium of study, and can meet the demand of Serbian youth. Whereas Serbia has the edge in the IT sector, Pakistani youth can be beneficiaries of Serbian facilities.
However, to achieve the real benefits from each other's strengths, there is a need to do a lot of homework. There is a dire need to promote people-to-people contact and mutual visit at all levels. Scholars, intellectuals, academia, and media can play a vital role in bringing both nations closer.
Governments in both countries may take appropriate policy measures to strengthen the relations like relaxing visa regimes, removing tax barriers, and introducing attractive policies to each other's nationals in various fields of life.
To promote trade, Free Trade Agreement (FTA) can be signed among them and formulate a trade policy benefitting each other. Similarly, investment mechanisms need to be devised to attract investment from each other country.
Media has a long-lasting impact and collaboration between two nations in Media will greatly help to build a positive narrative of both countries and simultaneously need to counter negativism in the ugly media in some countries over-engaged in distorting our image.
There is a strong will to enhance our bilateral relationship between the two nations, and whenever there is a will, there is a way. I am optimistic that bilateral relations will grow exponentially in the days to come.
The Economist: "Europe looks like… a sucker"
Don't be fooled by the rush of good news from Europe in the past few weeks. A brutal economic squeeze will pose a test of Europe's resilience in 2023 and beyond, – predicts "The Economist".
There is a growing fear that the recasting of the global energy system, American economic populism and geopolitical rifts threaten the long-run competitiveness of the European Union and non-members, including Britain.
Energy prices are down from the summer and a run of good weather means that gas storage is nearly full. But the energy crisis still poses dangers.
Gas prices are six times higher than their long-run average. On November 22nd Russia threatened to throttle the last operational pipeline to Europe. Europe's gas storage will need to be refilled once again in 2023, this time without any piped Russian gas whatsoever.
The war is also creating financial vulnerabilities. Energy inflation is spilling over into the rest of Europe's economy, creating an acute dilemma for the European Central Bank. It needs to raise interest rates to control prices. But if it goes too far it could destabilize the Eurozone's weaker members, not least indebted Italy.
Too many of Europe's industrial firms, especially German ones, have relied on abundant energy inputs from Russia. The prospect of severed relations with Russia, structurally higher costs and a decoupling of the West and China has meant a reckoning in many boardrooms.
That fear has been amplified by America's economic nationalism which threatens to draw activity across the Atlantic in a whirlwind of subsidies and protectionism. President Joe Biden's 'Inflation Reduction Act' involves $400 bn of handouts for energy, manufacturing and transport and includes make-in-America provisions.
In many ways the scheme resembles the industrial policies that China has pursued for decades. As the other two pillars of the world economy become more interventionist and protectionist, Europe, with its quaint insistence on upholding World Trade Organization rules on free trade, looks like a sucker.
Many bosses warn that the combination of expensive energy and American subsidies leaves Europe at risk of mass deindustrialization.
Compared with its pre-COVID GDP trajectory, Europe has done worse than any other economic bloc. Of the world's 100 most valuable firms, only 14 are European.
America's financial and military support for Ukraine vastly exceeds Europe's, and America resents the EU's failure to pay for its own security.
America is irritated by Europe's economic torpor and its failure to defend itself; Europe is outraged by America's economic populism.
…High-level relationship – where will it all lead to?
International Affairs