Unity through Diversity: The Cultural Anthropologist as Conspirator
On the European side of the Atlantic one hardly ever hears mentioned the contributions of American academics to the fierce debate on multiculturalism going on in Europe. Given that America is a symphony of cultures, or a nation of nations, it seems obvious to me that the American contribution to such a debate would prove at the very least valuable, if not essential.
Alas, that is not always the case, more often than not it is simply dismissed with spurious condescending charges that somehow American popular culture has vulgarized and reduced to a lower common denominator the more sophisticated culture of Europe. That may contain a kernel of truth but it is that kind of rather superficial analysis that, in my opinion, renders a great disservice to a serious dialogue on multiculturalism between the two sides that that ought to be going on but is often missing. I'd venture to say that frankly, this phenomenon smacks of elitism and condescension. When Matthew Arnold finally visited America in the 19th century he realized that his own European culture had fed him with many misconceptions about America and changed his mind on quite a few of them.
In my various postings and contributions for Ovi in the last three or four years I have attempted, as best as I could, to point out how unfortunate such a persistent tendency is. I have briefly introduced the Ovi readership to several academics and intellectuals within the field of philosophy, specifically the philosophy of history of Giambattista Vico and Benedetto Croce who are actually Europeans but outside the mainstream of empirical materialistic positivism; others are Americans born in Europe. My hope was that, once those authors were introduced, the interested reader would then deepen the search on her/his own. To mention a few that come to mind: Voegelin, Rorty, Strauss (albeit mostly as a severe critique of what I consider his misguided anti-historicist stand and distortions of Vico), De Chardin, Said, Thoreau, Searle, Dawson, Chomsky, Pierce, Whitehead, Judt, Danto, Beardley, Goodman, Piper, Dewey, Fish, Siskind, Shroeder, Nasr, Weiler, Ulanowiez, Frye, Berry, Palmer, just to mention a few.
Each of the above listed authors were accorded a brief contribution in Ovi designed to introduce them to the educated readership. They are all academics and authors who either were American born or lived and worked in the US extensively and eventually became American citizens. Just listing their names should convince the reader of how important it is to pay attention to the cultural and intellectual ferments going on this transatlantic side of Western civilization and to the cultural bridges of understanding and conviviality between the two continents that those great intellectuals have attempted to build.
Indeed, there is much more to American culture than Disney's Mickey Mouse and Las Vegas, and making money on Wall Street, and global business and the assorted vulgarities of popular culture and entrepreneurship, as the caricaturists love to assert. I am always bewildered, when I visit Europe, at how many Europeans who consider themselves well educated have no inkling of the fact that Disney and Las Vegas are not the whole of American culture, and not even an important part of it, even if millions of Europeans flock to it every year and then proceed to make negative judgments on the whole culture. Admittedly American culture is slightly different from European culture, if for no other reason that it has the Afro-American and the Native-American and Asian-American component, but I would submit that it is a culture worth knowing on more than a superficial level.
I'd like to now introduce to the Ovi readership Claes G. Ryn, another American author and academic who originally ailed from Sweden, but was educated in America (Ph.D in 1974 from Louisiana State University) and subsequently taught at the University of Virginia and Georgetown University. He presently teaches political philosophy and Ethics at the Catholic University of America. One of his later books is A Common Human Ground: Universality and Particularity in a Multicultural World (2003), a highly commendable book on the subject of historicism and multiculturalism. He is also the editor of the academic journal Humanitas and president of the Academy of Philosophy and Letters.
Ryn's fields of teaching and research include ethics and politics; epistemology; historicism; politics and culture; the history of Western political thought; conservatism; the theory of constitutionalism and democracy. He has written on ethics and politics and on the central role of culture, specifically, the imagination, in shaping politics and society, has sought to reconstitute the epistemology of the humanities and social sciences, paying close attention to the interaction of will, imagination and reason.
Most importantly, he has criticized abstract, a-historical conceptions of rationality as inadequate to the study of distinctively human life and to the study of real universality. He has argued that there is a much different, experientially grounded form of rationality, the reason of philosophy proper, that is capable of at once humble and penetrating observation. He has therefore developed a philosophy known as value-centered historicism, which demonstrates the potential union of universality and historical particularity and is redolent of Vico's philosophy. In political theory he has been a sharp critic of Straussian anti-historical thinking and so-called neo-conservatism. He has argued that in essential ways neoconservatism resembles the ideology of the French Jacobins and is in fact neo-Jacobin.
Many in the Western world trust in "democracy," "capitalism," "liberal tolerance," "scientific progress," or "general enlightenment" to handle this problem. Ryn argues that the problem is much more complex and demanding than is usually recognized. He reasons that, most fundamentally, good relations among individuals and nations have moral and cultural preconditions. What can predispose them to mutual respect and peace? One Western philosophical tradition, for which Plato set the pattern, maintains that the only way to genuine unity is for historical diversity to yield to universality. The implication of this view for a multicultural world would be a peace that requires that cultural distinctiveness be effaced as far as possible and replaced with a universal culture. The Enlightenment set the pattern for this view.
A very different Western philosophical tradition denies the existence of universality altogether. It is represented today by postmodernist multiculturalism—a view that leaves unanswered the question as to how conflict between diverse groups, especially when originating from religious principles, might be averted. Ryn questions both of these traditions, arguing for the potential union of universality and particularity. He contends that the two need not be enemies and mutually exclusive, but in fact need each other. Cultivating individual and national particularities is potentially compatible with strengthening and enriching our common humanity. His book embraces the notion of universality, while at the same time historicizing it. His approach is interdisciplinary, discussing not only political ideas, but also fiction, drama, and other arts. This is an approach proposed by Vico in the 18th century, and by Croce in the 20thcentury.
Ryn's discussion of modern democracy emphasizes that popular government can assume radically different forms, only some of which can be judged compatible with a higher, ethical striving. Theories of what he calls plebiscitary democracy assume romantic and utopian notions of human nature and society. Constitutional democracy is based on a more realistic view of man and is more consonant with the actual moral terms of human existence. This form of government has demanding moral and cultural preconditions and is endangered wherever those preconditions are not satisfied.
In the year 2000 Ryn gave the Distinguished Foreign Scholar Lectures at Beijing University, which also published this lecture series in Chinese translation as a book, Unity Through Diversity (2001). He has lectured and published widely in China. In 2007 he gave a keynote address at the Chinese Academy of Social Science in Beijing. The Chinese edition (2007) of his book America the Virtuous became one of the most hotly discussed in China. Dushu, China's preeminent intellectual magazine, described it as "the kind of classical work that will be read over the generations."
The above background ought to convince the reader of how important is Ryn's thought for present philosophical political and ethical concerns. I believe that his most signal contribution is in the field of historicism, or the restoration of Vichian historicism in an academic world devastated by a-historical abstract absolutistic Straussian thought. In 2005 Ryn published a devastating critique of Straussianism in Humanitas (Vol. XVIII, n. 1 and 2) in an article titled "Leo Strauss and History: the Philosopher as Conspirator." The article points out how dangerous it is for those teaching philosophy to choose a pet philosopher (in Strauss' case, Plato) from the ancient world and subsume the whole philosophical enterprise to his thought as a sort of footnote, as if nothing had been thought and nothing had happened in the field of philosophy in two thousand plus years.
Here is a selected but relevant excerpt from the article which renders the idea and hopefully will motivate the reader to pick it up and read it in its entirety:
"So radical and seemingly forced is this dichotomy between philosophy and history that one has to suspect that its origins are mainly non-philosophical. The dichotomy seems to have more to do with a felt need to discredit tradition, presumably to advance a partisan interest. It might be said that Strauss and the Straussians are simply following the pattern set by Plato, who also taught disdain of what he thought of as history. But Strauss is presenting his arguments more than two millennia after Plato, and in the wake of philosophical developments that can only make the adoption of a Platonic conception of the relation of history and universality appear to the philosophically educated to be archaic and far-fetched.
Strauss is also more radically anti-historical than any ancient Greek could have been. It might be retorted that Strauss and the Straussians are not alone today in ignoring centuries of philosophical development, but this means merely that the question of extra-philosophical motives must be raised with regard to others as well. It is not uncommon in intellectual history for groups to avoid facing up to profound philosophical challenges to themselves by acting as if nothing had really happened and by hiding behind some old, more pleasing figure who is accorded the status of unimpeachable authority and is interpreted as representing just what the group thinks he should represent. This is philosophical evasion, group partisanship intensified by intellectual insecurity, for which the particular group pays a high price in the long run [stress is mine]. Strauss's exaltation of Plato, as he chooses to interpret him, would appear to be in large measure an example of such evasion, however helpful it may be in discrediting tradition and dislodging corresponding elites.
Though not a philosopher in the more narrow, 'technical' sense, Burke sees deeply into the connection between history and universality. Other philosophically more systematic and conceptually precise minds, including Hegel in the nineteenth and Benedetto Croce in the twentieth century [and I would add Vico in the 18th century], have, in spite of philosophical weaknesses of their own, provided a more penetrating account of what Burke understood more intuitively.
One of the weaknesses of modern American intellectual conservatism has been its failure fully to absorb the historical consciousness that gave rise to and gave distinctiveness to modern conservatism. A certain resistance in the Anglo-American world to philosophy above a certain level of difficulty helps explain this problem. One finds, for example, in a thinker like Richard M. Weaver a failure similar to Strauss's to grasp the possibility of synthesis between universality and the particulars of history. To be sure, that deficiency does not make Weaver as unfriendly as Strauss towards tradition, but, although Weaver himself may not recognize it, it does give tradition a philosophically precarious existence. The absence in Weaver's thought of the idea of synthesis makes him see the need for a choice between 'imitating a transcendent model,' which is to him the appropriate stance, and giving prominence to individuality.
What will invest life with meaning is 'the imposition of this ideational pattern upon conduct.' To Weaver, 'ideas which have their reference to . . . the individuum . . . are false.' Echoing an ancient notion that had long been challenged by historicist philosophy when Weaver wrote, he asserts that 'knowledge' has to be of the universal, not the individual. He decries 'the shift from speculative inquiry to investigation of experience.' That universality might be a concrete, experiential reality rather than a purely intellective, a-historical truth does not here occur to him.
Eric Voegelin provides a much needed counterweight to the abstractionist intellectual trend that affects even a thinker like Weaver. Voegelin does so by drawing attention to the experiential reality of what he calls the Ground. Unfortunately, he at the same time and inconsistently gives aid-and-comfort to anti-historicism by propounding a notion of radical transcendence. That notion, too, tends to rob history as such of meaning and contradicts the possibility of incarnation. Straussians and Voegelinians find common ground at the point where their respective positions are philosophically the weakest. Straussianism has been able to invade American conservatism on its philosophically perhaps most unprotected flank, which is its halting, fumbling conception of history and its correspondingly weak notion of universality or 'higher values.'"
P.S. This article has already appeared in the Ovi Magazine's 47th symposium meeting on March 12, 2015.
Intersectionality, the Leftist Plague Destroying Western Society -part1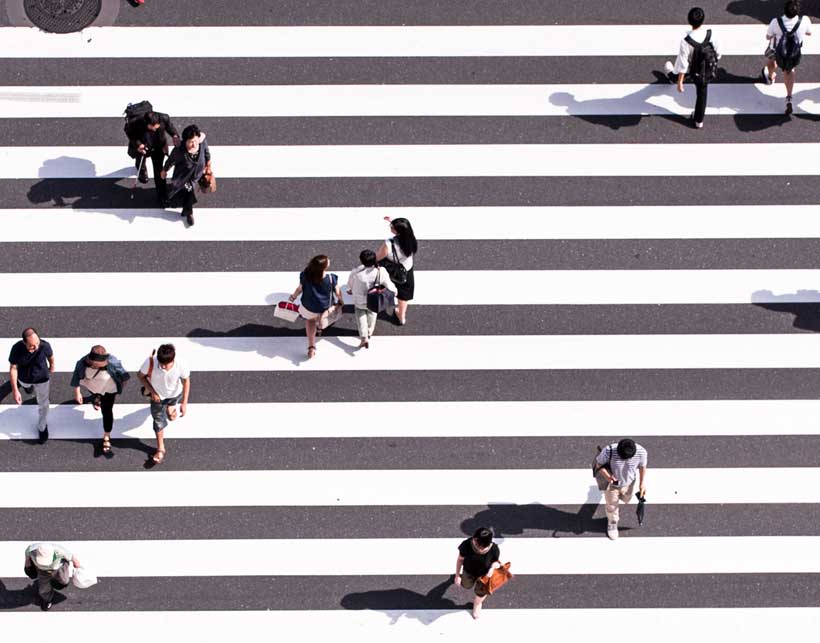 There is a new radical theory, which was produced and spread by the academia, a new leftist "golden god" which highly influence contemporary international politics. In fact, it is a new Orwell's 1984 nightmare language. It is called now intersectionality. It is not a new kind of doubletalk but instead, a twisted and abhorrent talk, creating a pure anarchic situation and a socio-political chaos. Indeed, everything have been gotten crazy, insane, odd, and out of logical order. These days one cannot talk directly and define things openly. One cannot differentiate between right and wrong, truth and false. Soon the days are coming where it will be forbidden to say "the sun rises" or the "sun sets," because what is, which is, how one refers to the "sun? What gender it is?" why it rises and not sets and vise-versa? Under this craze environment who dares to say Earth is not flat? In fact there is huge sections who insist that Earth is flat. Indeed, with intersectionality the world has deepen its upside down turnovers. Nothing is really what it is and everything is also the opposite. The social riots in the US with anarchic chaotic groups and organizations raging and tearing down everything that represent law and order are exactly what this research seek to expose.
The beginning was modest though revolutionary. It started as a sociological theory describing multiple threats of discrimination when identities overlap with number of minority classes, such as race, gender, age, ethnicity, and the like. This new god has been developed by Kimberle Crenshaw in her 1989 essay, and refined in 1991. In Stanford Law Review. Crenshaw asserts that the anti-discrimination laws, feminist theory, and anti-racist politics failed to address the experiences of black women because of how they each focus on a single factor. For her, these aspects of identity are not "unitary, mutually exclusive entities, but rather… reciprocally constructing phenomena." Laws and policies usually only address one form of marginalized identity. The intersections of multiple oppressed identities therefore go overlooked and oppression is cyclically perpetuated. Any analysis that does not take intersectionality into account cannot sufficiently address the particular manner and harsh situation in which black women are subordinated.
Crenshaw has identified three aspects of intersectionality that affect the visibility of black women: structural intersectionality, political intersectionality, and representational intersectionality. The first deals with how black women experience domestic violence and rape in a manner qualitatively different from the ways that white women experience them. The second examines how feminist and anti-racist laws and policies have paradoxically decreased the visibility of violence against black women. The third, delves into how pop culture portrayals can obscure the actual life experiences of black women.
The term gained prominence by Patricia Hill Collins, arguing that cultural patterns of oppression are not only interrelated, but are bound together and influenced by the intersectional systems of society, such as race, gender, class, and ethnicity. She referred to this as "interlocking oppression". She identified three main branches of study within intersectionality. The first, deals with the background, ideas, issues, conflicts, and debates within intersectionality. The second, seeks to apply intersectionality as an analytical strategy to various social institutions to examine how they might perpetuate social inequality. The third, formulates intersectionality as a critical praxis to determine how social justice initiatives can use intersectionality to bring about social change.
According to Oxford dictionary, intersectionality is the interconnected nature of social categorizations such as race, class, and gender as they apply to a given individual or group, regarded as creating overlapping and interdependent systems of discrimination or disadvantage. According to Merriam-Webster dictionary, intersectionality is the complex cumulative manner in which the effects of different forms of discrimination combine, overlapped or intersect, especially in the experiences of marginalized peoples or groups.
Though intersectionality started out as a theory to explain black woman's discrimination, humiliation and disadvantages in American society, today it is applied to all possible social and political categories. Moreover, under leftist obsession it has developed to a totalistic religion, yes a religion, an undermining destroying religion, by creating artificial coalitions between social and political groups that have nothing to do with each other except hatred to the other at large, i.e. Western culture and traditions and mainly white people. The "other" are those who are "privileged" being white, male, and heterosexual, and adhering to the national political and social values, including the family at the center. Being an artificial part of a false and unrelated academic research intersectionality maintains stupidities such as that multiple identities intersect to create a common whole that is different from the component identities.
The problem, the main issue is that though originally applied to the ways that sexism and racism combine and overlap, intersectionality has come to include all imagined forms of class, sexuality and abilities. The result, it has metastasized into almost every corner of the non-scientific academic world. Without trying to find out peaceful satisfactory solutions intersectionality has migrated from feminism into a deep revulsion and hatred against white, male and especially Jewish-Christian traditions, with the aim to destroy Western society.
The theory of intersectionality is dogmatic orthodoxy that has nothing to do with reality, rather it has all the negative hallmarks of fundamentalist religion. It is a brand new horrible and extreme version of political correctness. In a nutshell it means that everyone must oppose every form of oppression, whatever adherents of intersectionality call "oppression" and racism. That is, people should never be exposed to contrary point of views, which is one of the basics of scientific research, since it might upset someone else's identity and/or sensibilities and/or personality's ambitions. At the same time, by itself, it denies and reject other groups and movements and ideas that do not comfort with their biased politics. The marketplace of ideas used to be free and open has become under intersectionality totally restricted and even closed by those who do not even dare to listen to the other side. This is pure cowardice and evil that goes together with pathological violence and chaos. Now all kinds of order, mainly political order, are rejected and the new demanded regime is pure nihilism and chaos.
Nowhere has adoption of this paradigm been more pronounced than on the university campuses where, in the name of bizarre slogans like "identity politics," "gender," and "solidarity" it has changed the vocabulary and behavior of these groups to divert them into pure "anti" politics. The negative, the chaotic, the anarchist stand, take the lead. Anti, whatever anti is and means is good and must be accepted. If black people are being denied rights, prejudiced and evil-treated, it is a must of all good people to fight for their rights, by depressing the "oppressors," by bringing them down. "Equality" and "justice" have now received a new form, as they are defined and represented by those groups who support intersectionality. The normal and regular routes to bring the tragic issue of racism and discrimination of blacks are totally denied, and instead a negative nihilistic rebellious approach is being taken. The aim is to motivate and encourage students, the future of political, social and scientific of the country and other social groups to divide everybody up by their race, gender and other categories.
Intersectionality believes that gender, race, social-class, ethnicity, nationality, religion, physical and mental disabilities, sexual orientation, and other forms of identity, can all intersect. However, it is not legitimate at the same time to decide arbitrarily to exclude groups or orientation without giving them the right to defend their position. If this is true, why it is applied to blacks and Muslims and not to Jews and/or whites? Only blacks and Muslims have sensibilities we should keep and follow while white Christians have not? Under these bizarre and twisted perceptions, why the so-called Palestinians are entitled to perform all kinds of horrible acts of violence and terrorism, but Israel is denied even to self-defense?
Intersectionality is also contradictory. Such a theory when applied by people with bias will inevitably be biased itself. All radical movements carry with them biases and justify violence though from different ideological standpoints. Violence is used as a means to an end. Moreover, it assigns these categories by moral merit in which privilege is bad and victimhood is good. All social problems get reduced to this simple framework and that means in fact anarchism, anti-sociability and chaos. This precludes the possibility of running and performing state organs, and in fact leads to the destruction of political order and the basic fabrics of society. This is hell not paradise. This is not justice and equality but chaos elimination.
Everything is scrutinized through this lens. There are so many simplistic slogans which sound good and attract people to reiterate: 'Make love not war.' 'All humans are created equal.' Even Marxism sounds good, though there has never been a Marxist society that any rational human being would like to live in it willingly. Amazingly even confusingly, there are still those who ideologically adhere by Communism. This is crazy. All they have to do is to look at Venezuela today, how a potentially rich country with huge abilities its people are starving. It is even recommended not to look at the Soviet Union and its satellites and what they have done to the basics of human life and dignity, but to look at the flourishing thriving technologically sophisticated South Korea as compare to the hell example of North Korea. The same people, the same culture exactly prove what the horrible ideologies of Marxism/communism/socialism do to their own peoples. We have ample examples how communism and socialism eradicate the abilities of the people and ruin the basic fabrics society. Marxism-Leninism is an incurable mental disease, a lunatic ideology, an infinite total disaster. Nazism and Islam are exactly of the same kind, and they follow the same directions and orientations.
The 1400 years of Islam clearly prove it is even worse than Communism and Nazism combined. In its pursuit of political religious ideals, Islam has committed the worst crimes against humanity, of genocide and ethnic cleansing, of huge slavery and destroying human nature to pure submission. Nevertheless not only surprisingly but totally amazingly, it is embraced with love and compassion by the intersectionality groups.
How simplistic and infantile is intersectionality is proven by the following axioms: typical of the orthodoxy of intersectionality is the following propositions:
a. All Colonialists and Imperialists were white males, and therefore all white males are evil. However, Islam is the uppermost of colonialism and imperialism, its history is an open card to these, but it is stripped of all these. Indeed, ignorance or evil kill.
b. Slavery was created and practiced by the white imperialist peoples as a means to oppress the colored peoples and to control and weaken their abilities. Therefore revolution against the "white system" is justified. However, they ignore the tragic reality that Muslims were and still are the prominent slave-traders in history; that Muslims captured, tortured, and marched 120 million blacks from Africa into slavery, 30 million for the local Islamic markets (males were castrated!) and 30 million were shipped to the Americas (60 million of the entire blacks were perished in the roads!); and that Islam is racist, anti-feminist and reject gender equality.
c. America is a white-male-dominated imperialist power, and therefore by definition it is evil and must be annihilated whatever the circumstances are. However, since Muslims are against the US ideologically and they fight its "oppression and occupation," therefore, by definition Islamic operations are supported and justified and Muslims are embraced.
d. The US supports Israel, and Israel oppresses the Palestinians; therefore, without any investigating and without even trying to learn and understand the issues, Jews are by definition imperialists and racists and Israel must be destroyed. The Palestinians on the other hand, being the victims of Israeli oppression and racism, therefore, they are the good side and should be supported by all means.
You see, the world of intersectionality is so simple. One even does not wonder that these horrific destructive slogans spring in the empty-headed Western academia and played positively by the media that for long has neglected responsibility and honesty. This is suicidal, first and foremost in the academia, to the existence of sciences, knowledge, and to the progress of humanity. It means the annihilation of investigation, scientific research, criticism, and it directly leads to censorship and disappearance of human freedoms, let alone abiding by the scientific truth. It is much more than the nightmare of the Orwellian society. It means in fact bringing back fascism, communism, and promoting the Islamic oppressive rule over humanity and depressing its freedoms and civil rights. It means in fact the retreat of human progress to the dark days of Islamic primitive desert.
All the radical groups, such as Black Lives Matter and Antifa, advocate preaching intersectionality while feel comfortable and compassion with the ideology of Hezbollah, Hamas, the PLO, and all other Islamic fanatic anarchist groups. They deliberately advocate these groups being fundamentally racist, totalitarian, and their ideology leads to ethnic cleansing, genocide, and the annihilation of a nation and its religion. Moreover, by restoring Islam's 7th century religious and cultural ideologies, they advocate setback of knowledge, sciences, and freedoms. The overall result is clear and symbolizes "the rise and fall of Western civilization."
It was exactly Alan Dershowitz who has coined this situation concerning Israel so succinctly: "when the best are accused to be the worst, you have to look at the accusers." It reflects now all those who follow the intersectionality monster. It goes even to much lethal directions as Islam is seen as a good moral and justified force, and all the evils and atrocities it has done through 1400 years of its history are forgotten just because it works today against Western values and traditions. Therefore, the amazing paradox of intersectionality is that it is right and justified to go hand by hand with Islam even in its very essence it is against the basics of intersectionality's perceptions and notions such as discriminating women, killing gays, adhering male superiority, and even that Muslim slave-traders were the main cause of black slavery in the America.
He who subscribes to this pseudo-academic concept of intersectionality, which has become a code word for anti-American, anti-Western, anti-male, anti-whites, anti-Israel and anti-Semitic bigotry must do one thing: to think, to contemplate, to investigate, to ask questions, and to elaborate issues. One must reject this kind of poisonous exclusionary that intersectionality represents. It encourages fanaticism and accumulates all the radical groups to tear apart the basics of law and order of Western society. Instead of helping bring peace and understanding among cultures, of promoting more social equality and justice, and instead of enhancing a balanced politics, it simply forces the different sides to further apart the fabrics of society and leads to retrenchment, conflicts, violence and anarchism. For intersectionality, facts do not matter; reason does not hold, and all it needs is hatred to normality to the rational behavior and to law and order.
According to Jonathan Haidt, a social psychologist and Professor of ethical leadership, Intersectionality is ambiguous and open-ended term that lacks a clear-cut definition, but at the same time its specific parameters has enabled it to be drawn upon in nearly any context of inquiry. Difficulties arise due to the many complexities involved in making "multidimensional conceptualizations" that explain the way in which socially constructed categories of differentiation interact to create a social hierarchy. First, there is a strong focus on subjective personal narratives. It posits that an oppressed person is the best to judge his experience of oppression according to his own values and feelings. Moreover, intersectionality does not eliminate the hierarchy of identity but inverses it. This creates a paradox in that different groups suffering oppression and not eliminating oppression. Indeed, intersectionality is a totalizing perspective that reduces all social problems to a simple framework that is an oversimplification of reality.
Intersectional feminism primarily draws on far-left ideologies and ultimately ends up excluding women, people of color, and other marginalized people who do not share similar political views. It is in fact a minority ideological Marxist-Leninist view dominated by people from an economically privileged class who have had a university education in the social sciences and/or the necessary leisure time and education to study intersectionality, critical race theory, queer theory and critical analyses of ableism.
What about the delicate sensibilities of those of us who find censoring offensive? Where are the "safe spaces" for those who would ban banning? Is it not true that anyone should be able to criticize or question just about anyone? Should we not care or even know what minority group, if any, someone belongs to? Why it is racism? Why we should not call a sped, a sped? There are whites, and blacks, and yellow, and other color races, so what? There are different cultures in the world, so what? There are differences in development and upbringing education of peoples and sectors in society that should find common grounds and promotion. We should not use the terms "good" and "bad" to relate to them, but we can mention them without prejudice, why not? The question is not are there all this differences, but how do we accommodate with them and bring them to work together equally and without prejudices? To counter back, to wreck and havoc, and to tear up society is not the answer to cure social malaise and world differences. It leads to disaster.
Moreover, if we use other artificial non-direct terms, does it mean we paint a different world? What about pluralism and differences of opinions? How can science proceed without thesis, antithesis and synthesis, or without arguing and debating? Where would our culture be without the freedom to questioning, the ability to criticize, of being creative or even fighting for ideas? Do we wish to restore the dark days of Galileo Galilei and his trial by the Inquisition in Rome? What about the sensibilities of those of us who find censorship offensive? Where are the "safe spaces" for those who would ban banning? What about those who support freedom of speech, the precious diamond of society?
What is the difference between the Inquisition, the horrible terrorist acts of the Islamic Caliphate State, and the cowardice self-censorship of the Orwellian language today promoted by the academia and the media? The staff of the satirical French magazine Charlie Hebdo slaughtered by ICS (Islamic Caliphate state) terrorists for mocking Muhammad, yet "two years ago we were all Charlie Hebdo. Now our willingness to defend freedom of expression has been crushed." the magazine is now banned in some British universities, because some students might find it offensive. This is crazy. It means that we succumb to the evil and subjugate to the murderous and fanatics.
There are horrific stories of censorship and restrictions on expression at universities in the US, the UK and Europe. The world indeed has turned upside down. Even the social media, like Twitter and Facebook ban and censor those who criticize Islam scientifically, even from its religious sources. Isn't it an infantile approach and treatment the nature of political discourse in the academia has become? The student union of City University in London, renowned for its journalism school, now have voted for campus ban on the newspapers, Sun, Mail, and Express in an 'opposing fascism' motion. How is that the academia, the center of open-minded free thinking, bans Israel and calls for its destruction as a state and a nation in the name of Anti-Semite murderous slogans? This is crazy. This is totally anti-scientific, anti-logic and it is opposite to the basics of the academia's values.
It is the equivalent of the "newspeak" about which Orwell has warned us: "Ambiguous euphemistic language used chiefly in political propaganda." If the newspapers are such bad publications, why not allow students to read them and make up their own minds? To suggest that university students cannot contend with a dissenting argument is debilitating and much more: it brings science back to the Middle-Ages, or to the communist fascist era, or worst, to the Islamic rule where there is no science but religious oppression. This is not a democracy; it is full-fledged totalitarianism, a full-scale censorship. This is not modernism but absolutely regression of science and to ignorance. This is evil and wickedness.
Police Reforms: "All Lives Matters."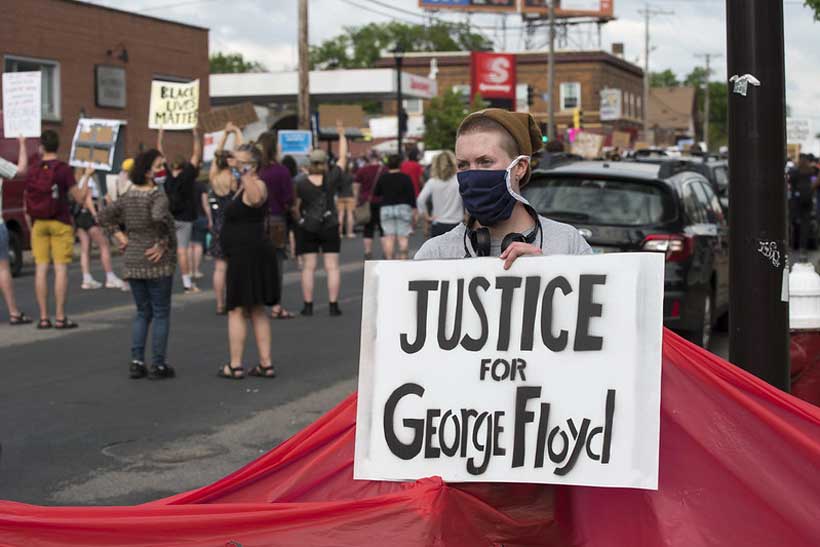 Police and law enforcement agencies play a vital role in maintaining stability and peace in society. It is human nature to violate, but police and judiciary are there to arrest the violators and deliver justice to the victims.
Unfortunately, when Law enforcement agencies are provided extra powers, they tend to miss-use. The examples of misuse of powers by police, law enforcement agencies, and the judiciary are available in almost all countries, with a different degree or intensity.
The worst example was the brutal murder of George Floyd. On May 25, 2020, George Floyd, an African-American man, was killed by a white police officer in Minneapolis, Minnesota. A video of the incident depicting the officer Derek Chauvin kneeling on Floyd's neck for an extended period attracted widespread outrage leading to local, national, and international protests and demonstrations against police brutality and racism in policing. The unrest began as local protests in the Minneapolis–Saint Paul metropolitan area of Minnesota before quickly spreading across the entire nation and internationally. The events are part of a more significant Black Lives Matter movement, which began after the acquittal of George Zimmerman in the shooting death of African-American teen Trayvon Martin in 2012. Police reforms have been a central part of the movement's demands, and protesters after the death of George Floyd articulated several desired outcomes, some of which have been addressed by federal, state, or local lawmakers.
This is not only one case, yet so many such unpleasant incidents happened but remain unreported., not only in America but throughout the world. The most serious countries are Israel and India, where the killing of innocent people by Security forces has become a daily routine.
The most precious creature in this Universe is Human beings. God has created everything else, just for human beings. The animals are designed to provide milk and meat to human beings. Crops are created to offer us grain, fruits, and vegetables. Sun is created to provide us light and heat, and rivers are to give water to humankind. To all mighty God, Human beings are the highest priority and valuable assets.
Unfortunately, what we see today is the most un-valuable thing is human life. The killing of human beings is happening all over the world, either in the form of the imposed war, or un-declared terrorism, or systematic genocide, or excessive use of force by a state against its own people, like Police brutalities, the human beings are the victim.
We all are born with the same biological process, and all mothers have suffered the same pains; all parents raised their children with immense efforts and sacrifices. A newborn baby can not survive without the unlimited mercy of his or her parents (I an father of 4 children, hope, if you are a parent, you might understand it better). All parents love their children in the same manner. We need to learn that all lives are precious, irrespective of their color, race, ethnicity, religion, or social status.
It is need of the time. We must respect humanity and formulate policies with the focus "All Lives Matters."
It is appealed to the UN, the International Community, and all individuals with human conscious, to struggle to save human lives, not only in their own country but globally. Police reforms, accessive use of force, immunity to law enforcement agencies, extra-judicial powers, must be reviewed carefully. A uniformed policy needs to be formulated, with a focus to protect humankind, and a strict mechanism must be applied to enforce the unified code of conduct.
Intellectuals, professionals, volunteers, and people with humanity-love may come forward and give their recommendations and struggle for the safety of human lives globally.
Societal Impact of Covid-19: Stigma, Ostracism, fear – all parts of 'New Normal"
As the world grapples with combating the coronavirus or Covid-19 and the number of infected persons and deaths around the world continue to soar, the pandemic has left with serious societal consequences that make human life more difficult. Though most countries in the world have been affected, there are exceptions as well. Vietnam has not seen a single death. The world in the coming years is not going to be the same again as human life styles have started undergoing dramatic change. There is going to be a new normality. Fiji, North Korea and New Zealand also claimed zero fatality, though North Korea's claims are under suspect. And with this, many old social mores are being rewritten, perception changing and new ones sculpted, though these new norms have not gained universal acceptability. While countries are taking measures to tackle the virus from spreading further, and stimulus packages are being announced to beef up the economies, there are some downslides which often are either being overlooked, if not ignored but definitely less talked about. Humanity world over is getting used to the "new normal", though the definition of what this means could vary from country to country.
The societal impact of the virus is as damaging as the virus itself, which is why this neglected narrative needs elaboration for public awareness and understanding so that human dignity is respected. There is no denying that the nature of the virus is such that there is a sense of fear among the general populace. Unfortunately, this sense of fear has been stretched a bit too far to the extent of those falling victims of Covid-19 are ostracised in the community and on social media. Also, seen differently, the fear of social ostracism of those falling sick automatically put pressure on them to submit to government regulations. The sense of fear is so much overbearing that people are afraid even to deal with cash as the virus could be transmitted through human touch of bills and coins as there is no way of knowing who has touched them before, though there is no specific research finding to prove this. The fear has prompted some businesses to shift away from hard currency in favour of "touchless" payment options. This practice could accelerate steady flight by consumers away from cash notes and coins to online payment platforms.
Other examples of downslide are related to cremation of dead persons resulting from Covid-19, increase in domestic violence on women during the lockdown period, social boycott of persons suspected of infection of the virus and many more. There was even a case of a family in the Sambalpur district of Odisha where a family head returned from a separate state with great difficulty during the lockdown period only to find his wife not allowing him inside home for fear that he might be carrying the virus and would expose her and her daughters. The wife had to call the police when the man continued to persuade his wife, until he was taken away for quarantine arranged by the state for 14 days. Even home isolation was feared in this case. In normal circumstance, this would look bizarre but this is a different time where fear is all pervading. This is in sharp contrast when doctors, nurses and other paramedical health workers dealing with Covid-19 patients in hospitals voluntarily keep themselves away from the family members for fear of infecting them and prefer home isolation. Even governments have made special arrangements for the medical personnel for temporary stay in special facilities after work to keep them away from their dear ones. Reports of a son in New Delhi unwilling to perform the cremation ritual of his mother, a victim of the Covid-19, make uncomfortable reading. Examples galore are aplenty.
While governments in many countries are announcing measures to support the poorer and deprived section of the society by either cash handouts or other means, there are peoples in the entertainment industry who are either spurned by the society or by the governments. This commentary focuses on what and how the government of Abe Shinzo in Japan did and approached to support the people in the entertainment industry, thereby demonstrating human dignity in this service sector.
After the initial announcement of cash handouts, it transpired that the sex workers were not included in the recipient list of this government support. Following uproar and protest by opposition parties, NGOs and social activist groups, the government agreed to offer financial aid to sex workers, though the amount offered was not enough for them to survive the coronavirus pandemic.
The protagonists for sex workers' cause argue that sex is unlike any other commodity. It is for some people tied to emotional beliefs about morality and pleasure and power. It is for many others tied to those same things, but it can also be transactional and unsentimental too, just a service. Yet, political and social stigmas limit the recognition of their basic rights as workers. There is an opinion that most labour is exploitative under capitalism. That includes peoples in the entertainment and service industry too.
In some countries, sex workers or entertainers can be registered, which could make them eligible for government schemes. However, in a pandemic situation, their economic and financial situation could be chaotic as they remain at the marginal section of the society, making them deprived from support when they need the most. In such a situation, they often fall back upon on the generosity of past clients and mutual aid from within their communities. Human rights issues are often ignored or not addressed properly. Poverty is the main reason that drives sex workers into this industry and they continue to suffer stigma and social prejudices for life. There is normally no protection in dance bars from owners and exploitation from business owners who are often men. And the sex workers are often scared as they do not want to lose their jobs. Generally, men do visit to enjoy but they are too conservative too when it comes to their personal social life because of status, reputation and social standing.
Sex workers are used to live through a series of crises throughout their lives and will survive the pandemic too as they do not expect support from either the governments or the owners. They are the society's orphans.
So what are the lives of the sex workers in Japan during the pandemic? As people started avoiding close contact, they suddenly find themselves out of clients and thus of money. With little savings and no other source of income, they look for other jobs but nobody hires them in the middle of an economic crisis, leaving them to live with borrowed money and falling into debt. During this strange time, survival comes first before thinking about their health. Across Japan, sex workers are hit hard by closures and restrictions due to the pandemic.
When the Abe government launched a massive stimulus package worth $989 billion or 108 trillion yen to soften the economic blow, sex workers were not in the mix of cash handouts as was for every household. After some controversy, sex workers became eligible to apply for aid under certain conditions. The move was well received by activists who hailed the government decision as a sign of progress for an industry that has long suffered social stigma. The package offered little reassurance as the rules for eligibility looked opaque and restrictive.
Prostitution, or the exchange of sexual intercourse for money, is criminalized in Japan but other types of sex work are legal. According to Havocscope, a research organisation on the global black market, the sex industry in Japan generates an estimated $24 billion a year. The entertainment industry operates under the guise of many names: "delivery health", a euphemism for escort services that stop short of intercourse or "fashion health", which offers services like oral sex in massage parlours. When the Abe government announced the relief package, it excluded those legally in the adult entertainment and sex industries, drawing criticism from activists and opposition members. They called the exclusion as "occupational discrimination".
Subsequently under pressure from activists the government reversed the proposed plan and included those working legally in the sex industry. New guidelines were drafted, making sex work agencies and employers to receive subsidies for those who have to stay home to care for children during school closures. Sex workers also became eligible to apply for the cash handout that was available for people who lost income due to the coronavirus.
Expectedly the move polarised public opinion in Japan. Though Japan is a modern country, it still remains socially conservative. Some public figures and TV entertainers protested the use of taxpayer money to support sex workers. There were others who defended the night business as people need to work for a living.
Many sex workers found government rules for financial aid and eligibility as confusing and difficult to navigate. It was confusing for them if the handout was only available for those who lost a certain amount of their income, or who were dismissed from their jobs entirely, such as losing agents who liaise between the clients and sex workers. The plan also required applicants to show proof of their salary and lost income, a significant challenge for sex workers who are often paid under the table and whose salaries could fluctuate.
The salary components in this industry are also opaque as sex workers are often reluctant to disclose their full income due to the nature of their work and fear of repercussions. Even if some are within legal bounds, a pervasive sense of shame and stigma means that many are reluctant to identify themselves as sex workers on record. This lack of documentation prevented many from receiving financial aid. If those hid their real income information for tax purposes reveal now, that could have led to its own set of consequences. They are destined to remain society's neglected orphans.