Modern time tyranny- Is Monsanto alone to blame?
This is not an article about the genetically modified organisms (gmos) and whether they are harmful or not. It is not about the health of humans and the environment. It is an article on the political economy of bio-industries; it is about food security, politics and civil freedoms. How can a seed industry blackmail citizens and still governments bow in front of them?
It is not about what Monsanto merchandizes, it is about how it does it. It is about Mafia-like-running companies defining food security and civil liberties.
The politics of policy making is an arena where different sets of actors, not necessarily only political, contest and interact in order to influence policy emergence and its application. This process is of course legitimate, as long as the market actors do not overrun or even move like puppets the political, elected by the citizens, actors.
It is of great interest to take a closer look in the US and the bio-tech monolith Monsanto. The United States Department of Agriculture recently approved Monsanto's controversial herbicide-resistant genetically modified strains of soybean and cotton, something that many critics see as a bow to probably the most powerful bio-industry, at the expense of human health and environmental conservation. Moreover, the company is also seeking to extend its reach into milk production by marketing an artificial growth hormone for cows that increases their milk production, and it is taking aggressive steps to bring those who don't want to use growth hormone at a commercial disadvantage.
The research studies that have shown that Monsanto's genetically-modified foods can lead to serious health conditions, such as the development of cancer tumors, infertility and birth defects, are merely besides the point here. And the fact that something like this is beside the point, in my opinion means, that the whole systemic problem that Monsanto represents is simply absurd.
In the United States, the FDA, the agency responsible for ensuring food safety for the population, is lead by ex-Monsanto executives, and apparently this is a dubious conflict of interests. Recently, the U.S. Congress and president passed the "Monsanto Protection Act" that, among other things, prohibits courts from ceasing the sale of Monsanto's genetically-modified seeds.
For decades, Monsanto has not only been the benefactor of political favoritism, but on top of that have received considerable corporate subsidies. For instance, Monsanto received millions to expand its activities in Africa; and I will come to this later on. This is not wrong because of its potentially harmful merchandize, which for many scientists is not even proven; but because Monsanto forces an annihilating monopoly in the seed market and the world's food supply, with the buying up of conventional-seed companies and by acquiring exclusive patenting rights over seeds and genetic makeup; over life forms. It is absurd because Monsanto's seed police, blackmails, threatens, humiliates and financially destroys farmers that do not comply with its preposterous seed policy. It is absurd because Monsanto launches incredibly expensive campaigns to fight Act initiatives, attempting to regulate the industry, causing in fact, the nullification of democracy; as money so easily silences political voices coming from both elected representatives and citizens alike. Monsanto exerts overwhelming influence over the government through campaign donations and lobbying, turning the government into a marketing spokesperson for Monsanto products.
Everyone sees the problem through the lenses of human and environmental health, and this is absolutely reasonable. But let us say, for the sake of the argument, that a corporation that sells "ambrosia", implements the same tactics; would that be acceptable. Wouldn't that be tyranny as well? Protection of civil liberties, in all levels, has a value on its own. The concept of the benevolent tyrant exists only in Plato's world of ideas, and there is a reason for that; that is because absolute, all-consuming power in one's hands is dangerous, no matter what. History of humanity proves it.
And why am I saying benevolent tyrant. For instance, in Mr. Friedberg's view, Vice President of Monsanto, genetically modified seeds enable farmers to grow larger crops with less resources and represent a way to help sustain the growing world population. Some of Monsanto's critics "want to live in a natural world where we're all living in treehouses in the rainforest and picking coconuts out of the tree," Mr. Friedberg said. "Maybe it would be possible if we had 100,000 people living on earth, but that's not the reality that we're living in today."
Nonetheless, even if there is a point in this argument, and I am not saying there isn't, citizens of a democratic country should have the real freedom to choose otherwise. The example of what happened in the state of Hawaii is one of many. According to a local news website, Honolulu Civil Beat (HCB), Monsanto and Dow — two of the world's largest biotech and agricultural conglomerates, have thrown $8 million to beat back a Maui County voter initiative that would prohibit temporarily all GMO farming, according to documents of the Hawaii Campaign Spending Commission. On the other hand, proponents of the measure have spent less than $83,000; and apparently they lost. These numbers show the absence of real democracy, when policies depend on who can spend more in lobbying and campaigning.
This example is actually one of the civilized actions of Monsanto. Monsanto relies on a dirty army of private investigators and agents to spread fear among farmers. They strike into fields and farm towns, where they secretly videotape and photograph farmers and store owners. They ambush farmers on their land and try to pressure them to sign papers giving Monsanto access to their private records. Farmers call them the "seed police" and use words such as "Gestapo" and "Mafia" to describe their tactics. Investigators have actually shown farmers a photo of themselves coming out of a store, to let them know they have been followed. Not surprisingly, the numbers of farmers who settle because they don't have the money or the time to fight Monsanto are overwhelming.
Besides the fact that the loss of biodiversity of seeds, particularly in a time of climate change, threatens the resilience of food supply; there is another side of this problem, which I believe is wildly understated. Traditionally and until the late twentieth century, plant genetic resources belonged to a global commons and were considered the ''common heritage of humankind''. Who owns biodiversity after all?
IPRs in the area of biodiversity are not merely a matter of transfer of technology but become ground for intercultural dialogue. For many communities, knowledge and biological resources are inalienable. In the hill regions of India, for example, people value their seeds more than their lives. For traditional societies, biodiversity is common property, and knowledge related to it is in the intellectual commons. For biotechnology corporations, biodiversity becomes private property through their investments, and IPRs are the means for such privatization.
The emergence of genetic engineering has encouraged the emergence of patents and lPRs for products originating from biodiversity. Instead of being treated as the common property of local communities or as the national property of sovereign states, the Global South's biodiversity has in recent years been treated as the common heritage of the world. In contrast, the modified biodiversity is patented and sold back to them as high-priced and patented seeds. Funny enough, this is as well happening in the "free world" as well, the U.S. There is no epistemological justification for treating some germplasm as valueless and common heritage and other germplasm as a valuable commodity and private property. This distinction is not based on the nature of the germplasm but on the nature of political and economic power.
That brings us to the subsidized by the US government presence of Monsanto in Africa. In 2010, the Obama administration pushed a humanitarian initiative focused in increasing the food supply of Africa. In order to solve the hunger problem in Africa, they started promoting industrial, mono-crop farming and genetically modified goods rather than investing in local farms; with devastating results for both biodiversity of the land and cultural diversity of the local population.

Don't get me wrong. Monsanto is just an example. The same applies to the weapon industry as well. And the list can go and on. People around the globe deserve freedom and deserve governments that protect unconditionally their liberties from private actors. Otherwise politicians lose purpose of existence; and this kind of delegitimization leads always, with mathematical accuracy, to armed revolutions. Maybe Monsanto is not to blame after all; when the elected guardians of the peoples and the peoples best interests, not only turn their face away, but actually concur in the modern slavery imposed upon us by transnational conglomerates, which decide on a global scale, what people shall harvest and eat with no deviation. That is modern time tyranny, and to the best of my knowledge tyranny starts and ends with political decisions.
Staring an Ecological and Humanitarian Disaster in the Face
Authors: Meena Miriam Yust and Arshad M. Khan  
The Red Sea is a rich marine haven, diverse and home to hundreds of species of fish and coral colonies. At its southern mouth, it also harbors an almost half-century old static oil tanker.
If one were to recount the history of Safer, this fuel storage and off-loading (FSO) vessel, most would find it impossible to believe. Thirty years ago, it was grounded about five miles off the west coast of Yemen; it is still there! To make matters worse, it is also loaded with almost all of its original cargo. This amounts to 1.1 million barrels of oil or four times what was on the Exxon Valdez, which caused the worst environmental disaster in US history.
Maintenance of the ship stopped in 2015 when the Yemen civil war began, presumably because the operation was based in Yemen. Built 45 years ago, the rusting vessel is now in danger of breaking up.
In April 2022, the UN unveiled a plan which had been largely funded by the summer to follow. It had also secured the backing of the official Yemeni government and the de facto controlling authorities.
The plan calls for installing a replacement for the FSO Safer within an 18-month period and then an emergency operation over four months to transfer the oil to a safe temporary vessel and void the immediate threat. But the plan has gone nowhere.
As reported by Inter Press Service (IPS), Paul Horsman of Greenpeace International is convinced of the seriousness of the problem and states, "We are staring a major disaster in the face." He holds the UNDP (United Nations Development Program) fully responsible, accusing it of jeopardizing an agreement that took years to negotiate.
A breakup of the vessel would be a monumental disaster for it would destroy the livelihood of Yemeni fishermen and put at peril the ecology of the Red Sea.
The Red Sea's varied ecological environment is home to several hundred species of fish and a striking 600-year-old coral colony. The sea serves as habitat for many endangered species including the hawksbill sea turtle and the halavi guitarfish. Several species of sharks and dolphins live in these waters, and the sea has the third largest population of dugong in the world. A large marine mammal, the dugong is cousin to the manatee and listed by the IUCN (International Union for Conservation of Nature) as a species vulnerable to extinction. If endangered, scientists believe recovery would be hampered by its slow reproduction rate.
"If the Safer leaks, or worse explodes, it is the UNDP that will carry the blame," says Horsman adding, "The technology and expertise are available … they [UNDP] should just get out of the way. …"
But the UNDP has its own internal bureaucracy. According to Russell Geekie who is a UN Senior Communications Advisor on site, the UNDP is required to work with other UN agencies and partners. Complicating the issue is the political crisis in Yemen.
Also another major challenge now is the limited availability of suitable storage vessels to off-load the oil, mostly due to the war in Ukraine which has substantially increased their price.
In September 2022, $77 million was pledged at the sidelines of the UN General Assembly meeting, although another $38 million for a double-hulled storage vessel to hold the oil is still lacking. As an update, donors have now deposited $73.4 million and pledged another $10 million.
So the blame game continues and the numbers in millions of dollars plod through the UNDP bureaucracy. Small potatoes, when one realizes the cost of an oil-spill clean-up there, should it happen, is estimated at $20 billion. This excludes the humanitarian catastrophe it would cause in an already war-torn Yemen as well as the parts of Somalia that depend on the fisheries in the area.
Human folly, tragedy and irony go hand-in-hand as all of the above is transpiring during Achim Steiner's tenure as head of UNDP. A Brazilian of German descent, he has also served as Director General of the International Union for Conservation of Nature.
President Biden professes to be an environmentalist, although he has supported oil on occasion for energy security. Surely he could do something to avert a terrible disaster. But then the Red Sea is far away and the Yemenis and Somalis don't vote in the US elections.
Authors' Note: This piece first appeared in CommonDreams.org.
Warm Winters and Global Warming: Does the COP work?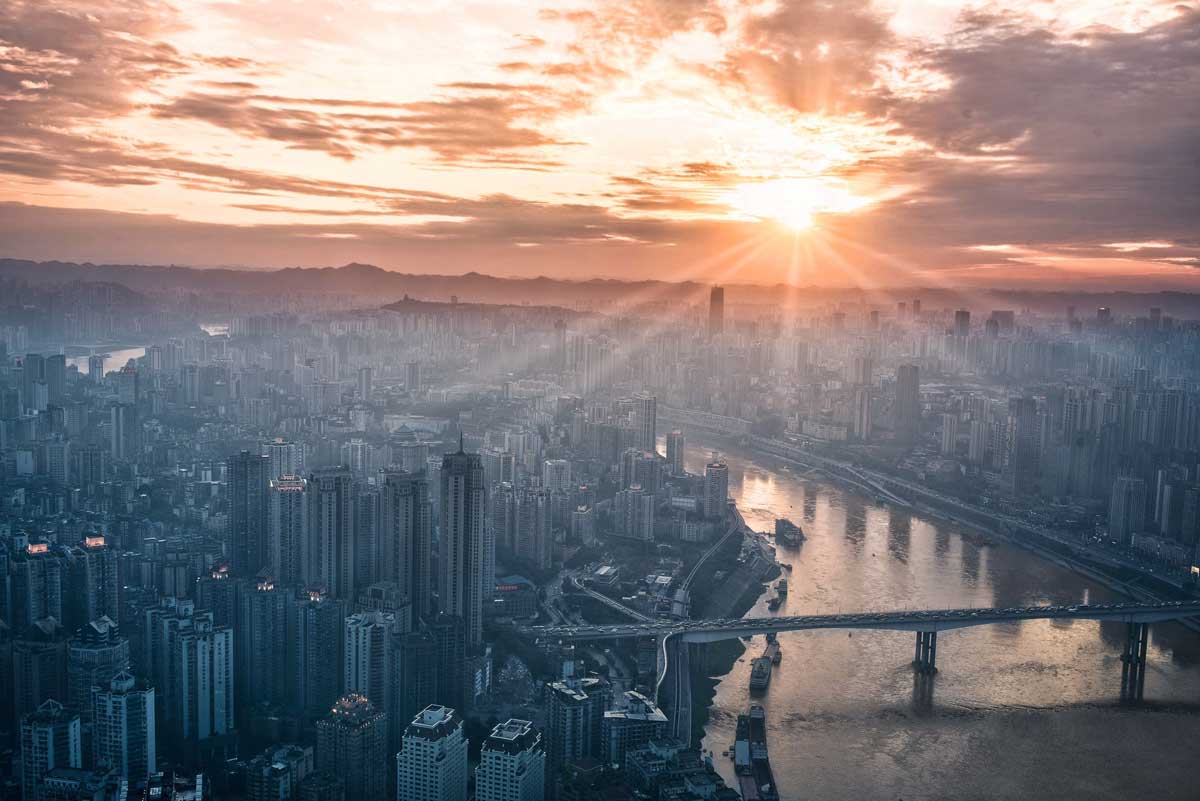 We have passed 2022 with many environmental problems and the impact of a changing climate, natural disasters that cannot be avoided, wars that are still happening, and social habituation with the COVID-19 outbreak. However, more than the things that have been mentioned, humans who are in this anthropocene period need to be more cautious in responding to their environment. The loss of many animals and the increase in seawater temperature are indications that the real threats from the environment are no longer in "alert" or "alert" status but are already at the "danger" level. Some scientists are predicting a worst-case scenario of the earth in the next few years.
In early 2023, the news was shocked by the fact that the Saudi Arabian desert had become green due to the incessant rains in recent months. Saudi Arabia, a desert country, has become a green land, something that has never existed in history, violating its natural laws. It's different in Arabia and Europe, which go through the winter and experience a temperature rise so that the ice is no longer present in some parts of Europe this year. Although there are numerous traditions and sports practiced by the community that can only be practiced in winter, for example, ski sports,
In 2022, the warmest weather record was broken into different parts of the world, including England, where it was recorded above 40 degrees Celsius. The cause of this increase in temperature is triggered by many factors, of course; for example, severe forest fires that hit parts of Europe and Australia are related to hot weather. During this time, the weather in Pakistan and India is very warm because the temperature reaches 51 degrees Celsius.
In a range of studies, scientists have concluded that the increase in temperature is probably due to climate change. Rising temperatures are expected to negatively impact humans and nature, including frequent droughts and diseases caused by warm weather.
The British Meteorological Office predicts that the Earth's temperature will rise in 2023, making it one of the warmest years in the world.
Temperatures are forecast to rise for the 10th consecutive year, when global temperatures have risen at least one degree Celsius above average.
The world is about 1.1 degrees Celsius hotter compared to the period before the Industrial Revolution in 1750–1900, when humans started using large amounts of fossil fuels and released emission gases into the atmosphere.
Temperatures on Earth in 2023 are expected to be 1.08 to 1.32 degrees Celsius warmer than the pre-industrial or pre-industrial average.
COP and its myths
Meanwhile, countries around the world are committed to reducing emissions to keep temperature rises below 1.5 degrees Celsius to prevent the worst impacts of climate change. Many countries around the world have come to an agreement on that commitment since 2015. Similarly, the real actions that have been achieved However, the reality is that global temperatures also become warmer each year without being able to avoid it. The existence of the COP, which aims to slow the rate of increase in the earth's temperature, actually needs to be questioned again, starting from the formation of the COP itself, the procedures for implementing decisions, and the time-consuming implementation.
Among the things that make the COP less reliable in efforts to control the earth's temperature, there are:
Firstly, the fact that the COP, which is under the umbrella of the UN, is not a suitable place for efforts to reduce carbon emission commitments because, basically, the UN was originally designed to bring about peace between people, while climate change must be designed for humans to face an environment that cannot be negotiated like humans.
Secondly, the UN has a voluntary system. There is no obligation to follow and obey the rules that are in place. Not all countries in the world have participated in the 2015 COP Paris Agreement. Countries of the world can leave the UN at any time if they are deemed inappropriate and are no longer sought after. There is no ultimate coercive law; it's all voluntary.
The third, the COP was designed inappropriately based on the needs of nature and the environment, because the environment cannot speak like humans do, but the agendas and communiqués in the COP are prepared based on the needs and interests of the countries in the COP, where the votes are the most and are considered most profitable; that's how the agenda and the rules of the COP were made. This is clear from previous COPs 26 and 27.
At COP26, the phrase "stop" the use of fossil fuels was modified to "periodically decrease" the use of fossil fuels. With regard to COP27, the discussion focused on financing and the financing system established by developed countries for developing countries. The grants that were issued during the Paris agreement were considered to have not been on target; there was a lot of suspicion in the flow of grants, not to mention that developed countries like America were considered to not be keeping their promises to spend climate change funds as promised at the beginning of the agreement. China, which produces the second-largest gas emissions after America, is considered not entitled to climate compensation funds, but as the second-largest economy, it should contribute funds.
Indirectly, every year, the COP even looks like a myth because they say that if you do this, it's going to produce this. All the agendas which have been agreed are but temporary human consolations. It's not that the COP under the umbrella of the United Nations is not functioning properly; all plans and aspirations are actually logical and can be implemented; it's just who and how these commitments are carried out that makes everything feel like a myth.
An insight into the climate disaster in the future
The IPCC released its most recent report in August 2021 by analyzing 14,000 studies, 234 experts from 65 countries concluded that the earth's temperature will rise 1.5 degrees Celsius compared to pre-industrial times of 1800–1850 in 2040.
The temperature increase is faster than forecast for 2050. According to this 4,000-page report over seven years, rising global temperatures cannot be avoided even if each country achieves net-zero or net-zero emissions by 2050.
The meaning of this research is that certain countries will run out of water, some lands will sink, diseases from ancient viruses will return to life and attack humans more than COVID-19, there will be no ice in winter, and predictions of extinction or the genetic transformation of humans will occur.
A bright light in the dark
Human instinct will always seek to prevent catastrophes, hunger and fear. Even though the rate of change on the earth is getting worse day by day, several new breakthroughs have still been successfully created by humans to meet their needs in order to survive. Examples such as air conditioners are created by people to cope with warm summers. Cell farms that can cut livestock production costs, carbon bankers for energy, and even plans to occupy the moon and discover new habitable planets All efforts outside of climate agreements and negotiations will always be a way of life for the good hopes of human life in the future, especially for today's young generation, which will inherit the earth in the future. However, it is important to understand that regardless of the quality of existing discoveries, they will not be the same as the clean air that still exists today. Similarly, whatever the quality of the house in the future, it will not necessarily be as comfortable as the land we live on today.
Seals, Satellites and Dung Beetles -What Links Them?
Imagine hunting for a fish dinner in the middle of the ocean, in the middle of the night without flashlight, compass, or iPhone . . . and then to find a way back to land. This is what seals must accomplish on a regular basis to survive. These pinnipeds, so often seen posing with a ball balanced perfectly on a whiskered nose or bowing gracefully for a circus display, have skills that cannot be seen on the stage. In fact, they give our close relatives the chimpanzees something to envy.
One sign of intelligence is an ability to recognize and respond to human gestures. Chimpanzees have difficulty doing this. Dogs are one of a few species capable of doing so. It turns out seals, too, can recognize human gestures and, surprisingly, perform even better than dogs at these tasks, as has been demonstrated through research. The grey seal outshone almost all the other animal contestants.
A dog resting comfortably by the fireplace after a nice meal is a familiar sight for many of us, and it does not take a stretch of the imagination to picture a seal doing the same on a bit of rock or sand after a dinner of fish. The intelligence of the two creatures is comparable, and to some degree, the look of their furry heads, pointy noses, and soulful eyes. Perhaps it's time to extend a little of the love we feel for our pets to their oceanic counterparts far out in the sea. There is a good reason.
Seals face many threats in the wild — loss of habitat, loss of food, pollution, numerous climate change impacts. But there may be a new one. Seals hunt for food at night and must find their way back to shore. Studies have demonstrated that harbor seals can navigate using a lodestar and learned star courses. What would happen if this vital star map was disrupted?
Low Earth orbit (LEO) satellites are brightly visible in the night sky, and could interfere with star navigation. SpaceX, the largest producer of LEO satellites to date, has launched over 3,000 Starlink satellites with plans to launch as many as 42,000. And while SpaceX is the the largest producer of LEO satellites, it is not the only one.
Astronomers have raised concerns that low Earth orbit satellites are visible and inhibit scientific research. The International Association of Astronomers has set up a Centre for the Protection of the Dark and Quiet Sky from Satellite Constellation Interference as a response. The astronomer Meredith Rawls has described the plans of launching thousands more satellites in the coming years as "an unsustainable trajectory".
In addition to creating streaks in photos and hampering astronomical observations, satellites will also handicap creatures like seals, migratory birds, and even the humble dung beetle, all who use stars for navigation.
Among birds, Indigo buntings prefer to travel at night during migration. Scientists studying the buntings found that the birds rely on star patterns to determine north. European robins and yellow underwing moths also use the stars in travel.
If the Milky Way map is disrupted by a projected 65,000 satellites as is expected in a few years, they will light up the sky. They will not only affect astronomy research, but may also affect the survival of many creatures large and small. There are likely many more species that rely on stars beyond the ones discussed in this article – scientists have only scratched the surface of star navigation research.
Global Internet is a necessary purpose, but if it costs species their lives, then perhaps we could have global internet that is just a tad slower — with satellites not quite so low in orbit.
There is another aspect of LEO satellites that is a cause for concern. It is one that threatens not only the survival of other species but also our own. Starlink satellites burn up in the atmosphere leaving a residue (aluminum oxide) that reflects sunlight and could deplete the ozone layer. Furthermore, the full effects of aluminum in the atmosphere are unknown and could be severe. SpaceX might argue that meteoroid material comes in every day – but it is made up mostly of oxygen, magnesium, and silicon. Satellites, by contrast, are made primarily of aluminum. Aluminum can burn to reflective aluminum oxide, which may alter the climate to worsen warming of the planet. Scientists are also concerned that aluminum oxide could create a hole in the ozone layer.
As recently as February 2022, about 40 Starlink Satellites burned up in the atmosphere. And burning up is the ultimate fate for all of them — all 42,000 plus.
The Federal Communications Commission (FCC) is at present examining whether satellite licensing should require environmental review under the National Environmental Policy Act (NEPA), but it may take considerable time, from months to years, for a decision to be reached, and the decision may not end up affecting satellites already approved and in space. Since 1986, the FCC has enjoyed a categorical exclusion from NEPA. One can only hope for a prompt determination that can have a preventive effect.
An uncontrolled aluminum experiment capable of creating holes in the ozone layer and exacerbating global warming is highly risky because we may not have a second chance.
We used to think lead paint was a great idea. Years later, we discovered health risks and began removing it. The trouble is, if we find out a few years from now that aluminum is destroying the atmosphere, we cannot dispense with it as easily as the lead paint.
The seals are enduring the consequences of human activity in more than one way. Is it too much to ask that we give them a chance?
Author's note: This piece first appeared in CommonDreams.org.