Five steps for closing the transatlantic productivity gap
American companies embraced new information technologies 20 years ago, while Europeans are still hesitating. Bruno Maçães sets out a digital catch-up strategy.
The productivity gap between the United States and Europe has been widening steadily for 20 years. Labour productivity growth in the U.S. has accelerated from an annual 1.2% during 1973-1995 to 2.3% for 1995-2006. In the European Union, it declined from 2.4% to 1.5% during the latter period. Even if the two regions' business cycles are not completely synchronised, the benefits they've derived from the Information and Communication Technologies (ICT) revolution clearly diverge.
Europe's productivity slowdown is due to the later emergence and smaller size of IT investment in EU economies compared to the United States. In the U.S., productivity has grown faster than in the EU because of a larger share there of employment in the ICT producing sector, and faster productivity growth in services industries that make intensive use of ICT.
Post-World War II Europe had a relatively well-educated population and strong institutions, that favoured the rapid transfer and use of mainly U.S.-made new technologies. But since the mid-1990s, the patterns of productivity growth between Europe and the U.S. have changed dramatically. Labour market reforms meant that Europe's labour input growth led to a decline in relative capital intensity. In the U.S. there was strong growth in industries producing information and communications technology equipment and a capital-deepening effect from investing in information and communications technology. In other words, for Europe the advent of the knowledge economy has been much slower.
EU governments should therefore use their array of policy levers, including tax, regulation, and procurement policies, to encourage greater ICT innovation
Since the onset of the financial and economic crisis in Europe, there has been widespread agreement that reforms are needed to boost the EU economy. GDP growth in the eurozone is stuck below 1%, unemployment above 11% and inflation is still falling, and at 0.3% in November 2014 was far from the European Central Bank's 2% target. It is now dangerously near outright deflation. From a monetary standpoint, the ECB has been called to do its part by getting inflation back on track, but it cannot do everything on its own.
The importance of completing the Single Market for services and of reforming labour markets and social policies has been long emphasised by economists. But now we are being forced to seriously consider the possibility that growth will ultimately depend on encouraging the more widespread use of new technologies. Faster productivity growth will not only allow the EU to support a growing number of retired people without imposing higher taxes on those in work, but will also help maintain Europe's global competitiveness.
Along with the EU's productivity slowdown, there have also been low levels of investment. The EU is facing an investment gap that will hamper short-term recovery and long-term growth. The traditional catch-up and convergence model of the 1950s and 1960s has proved unsuccessful under some very different conditions, so it now appears that ICT's increased adoption could become the key driver of productivity growth and an overall improvement in living standards.
Over the last decade, and with the encouragement of the European Commission, significant progress has been made by national governments with initiatives for improving productivity and competitiveness through ICT. The EU's Digital Agenda is an example of how policy makers have tried to tackle the issue, but more work still needs to be done if suitable conditions for ICT investment are to be created.
First, EU governments must place productivity improvements at the core of their economic policies. There can be no negative relationship between higher productivity and job growth. The misguided argument that the more efficiently we work, the less work there is for workers to do must be abandoned. It is a view that fails to identify critical second order effects in which the savings from increased productivity are recycled back into the economy to create more demand that in turn creates more jobs. To improve living standards, EU governments must stop creating or maintaining inefficiencies through their neglect of ICT investment, and must instead engage in clear EU productivity enhancement policies.
Second, the EU should deepen the scope of its investments beyond ICT capital. Intangible capital may in many ways prove more important as it covers a broad spectrum of factors that include labour force skills, ICT training and institutional knowledge passed on across company divisions. Creating a skilled workforce and a school curriculum that has been designed in partnership with the ICT industry would help create the right environment for ICT investment.
Third, European institutions can actively support the digital transformation of industries through their own procurement of ICT products. The EU could purchase ICT goods and services in the early stages of development, and arrange with their suppliers training for officials to spur cooperation with the private sector. By doing so, the EU would address network externalities that exist in many sectors. The argument that ICT's benefits will lead to externalities seems borne out by the concept of network effects and the notion that the larger the network the more valuable it becomes to individual users. EU governments should therefore use their array of policy levers, including tax, regulation, and procurement policies, to encourage greater ICT innovation and transformation.
Fourth, tax and trade policies can promote ICT by minimising the tax wedge on it. ICT investment by governments reduces costs and encourages the productivity effect. Trade policies can promote ICT adoption by providing expanded information and technology trade agreements, facilitating market access and increasing technological complementarities and knowledge spillovers.
Creating a skilled workforce and a school curriculum that has been designed in partnership with the ICT industry would help create the right environment for ICT investment
Fifth, European businesses would be better able to benefit from ICT if they could achieve larger economies of scale. Business leaders have called for a more flexible approach to labour, product, and capital markets as that could unlock growth and innovation. Reforms might include tackling obstacles to private investment, the bringing down of energy costs, lower taxes on labour and capital and a degree of harmonisation of corporate tax rules while making labour markets more flexible.
Deepening the European Single Market is crucial if resources are to flow to their most productive use and stimulate improvements in technology. Harmonising data protection laws across the EU would increase legal certainty for companies looking to invest in European markets, particularly in cross-border services. Removing administrative barriers to ICT service providers when they enter EU markets would help to simplify market entry, reduce investors' costs and the inefficiencies that impede investment.
The investment plan announced by the incoming European Commission late last year could do much to drive this strategy, provided the projects selected exploit innovation for greater multifactor productivity growth. The projected Transatlantic Trade and Investment Partnership (TTIP) would expand market access for EU companies and will increase their return on investment on more ICT projects. Europe's future economic competitiveness hinges on its ability to embrace the digital economy much more quickly. Now it is up to governments to set the right conditions. If they promote a political agenda for market reform, investment will follow.
This article first appeared in the Spring 2015 issue of Europe's World. Reposted per author's permission.
Belarus: Strengthening Foundations for Sustainable Recovery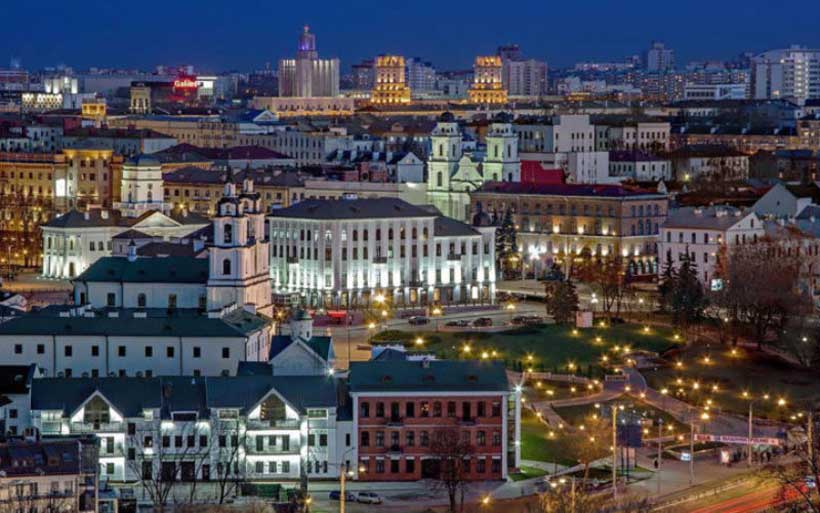 The speed of economic recovery has accelerated in early 2018, but the foundations for solid growth need to be strengthened, says the latest World Bank Economic Update on Belarus.
The economic outlook remains challenging due to external financing needs and unaddressed domestic structural bottlenecks. Improved household consumption and investment activity, along with a gradual increase in exports, will help the economy to grow, but unlikely above three percent per annum over the medium term.
"The only way for ordinary Belarusians to have better incomes in the long run is to increase productivity, which requires structural change. While macroeconomic adjustment has brought stability, only structural change will bring solid growth to the country," said Alex Kremer, World Bank Country Manager for Belarus. "Inflation has hit a record low in Belarus, driving the costs of domestic borrowing down. However, real wages are now again outpacing productivity, with the risks of worsening cost competitiveness and generating cost-push inflation."
A Special Topic Note of the World Bank Economic Update follows the findings of the latest World Bank report, The Changing Wealth of Nations 2018, which measures national wealth, composed of produced, natural, and human capital, and net foreign assets. Economic development comes from a country's wealth, especially from human capital – skills and knowledge.
"Belarus has a good composition of wealth for an upper middle-income country. The per capita level of human capital exceeds both Moldova and Ukraine. However, the accumulation of physical capital has coincided with a deterioration in the country's net foreign asset position," noted Kiryl Haiduk, World Bank Economist. "Belarus needs to rely less on foreign borrowing and strengthen the domestic financial system, export more, and strengthen economic institutions that improve the efficiency of available physical and human capital."
Since the Republic of Belarus joined the World Bank in 1992, lending commitments to the country have totaled US$1.7 billion. In addition, grant financing totaling US$31 million has been provided, including to programs involving civil society partners. The active investment lending portfolio financed by the World Bank in Belarus includes eight operations totaling US$790 million.
Economic Growth in Africa Rebounds, But Not Fast Enough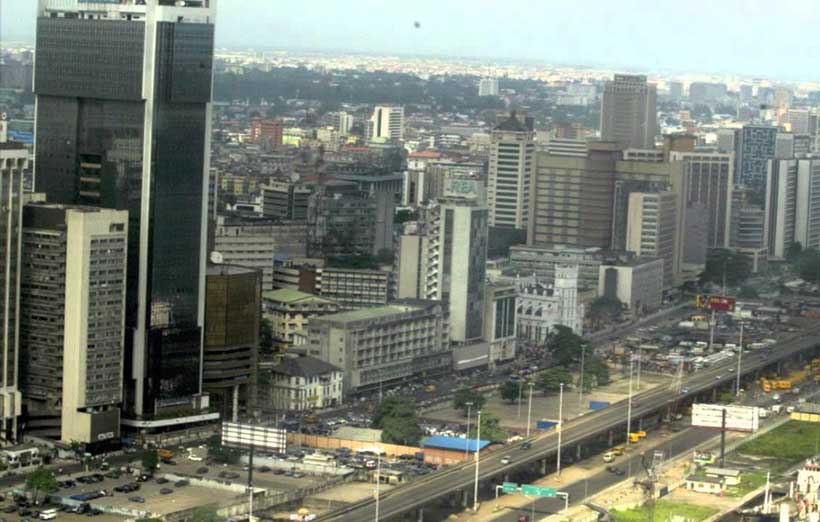 Sub-Saharan Africa's growth is projected to reach 3.1 percent in 2018, and to average 3.6 percent in 2019–20, says Africa's Pulse, a bi-annual analysis of the state of African economies conducted by the World Bank, released today.
The growth forecasts are premised on expectations that oil and metals prices will remain stable, and that governments in the region will implement reforms to address macroeconomic imbalances and boost investment.
"Growth has rebounded in Sub-Saharan Africa, but not fast enough. We are still far from pre-crisis growth levels," said Albert G. Zeufack, World Bank Chief Economist for the Africa Region. "African Governments must speed up and deepen macroeconomic and structural reforms to achieve high and sustained levels of growth."
The moderate pace of economic expansion reflects the gradual pick-up in growth in the region's three largest economies, Nigeria, Angola and South Africa. Elsewhere, economic activity will pick up in some metals exporters, as mining production and investment rise. Among non-resource intensive countries, solid growth, supported by infrastructure investment, will continue in the West African Economic and Monetary Union (WAEMU), led by Côte d'Ivoire and Senegal. Growth prospects have strengthened in most of East Africa, owing to improving agriculture sector growth following droughts and a rebound in private sector credit growth; in Ethiopia, growth will remain high, as government-led infrastructure investment continues.
"For many African countries, the economic recovery is vulnerable to fluctuations in commodity prices and production," said Punam Chuhan-Pole, World Bank Lead Economist and the author of the report.  "This underscores the need for countries to build resilience by pushing diversification strategies to the top of the policy agenda."
Public debt relative to GDP is rising in the region, and the composition of debt has changed, as countries have shifted away from traditional concessional sources of financing toward more market-based ones. Higher debt burdens and the increasing exposure to market risks raise concerns about debt sustainability: 18 countries were classified at high-risk of debt distress in March 2018, compared with eight in 2013.
"By fully embracing technology and leveraging innovation, Africa can boost productivity across and within sectors, and accelerate growth," said Zeufack.
This issue of Africa's Pulse has a special focus on the role of innovation in accelerating electrification in Sub-Saharan Africa, and its implications of achieving inclusive economic growth and poverty reduction. The report finds that achieving universal electrification in Sub-Saharan Africa will require a combination of solutions involving the national grid, as well as "mini-grids" and "micro-grids" serving small concentrations of electricity users, and off-grid home-scale systems. Improving regulation of the electricity sector and better management of utilities remain key to success.
Multilateral Development Banks Present Study on Technology's Impact on Jobs
Rapid technological progress provides a golden opportunity for emerging and developing economies to grow faster and attain higher levels of prosperity. However, some disruptive technologies could displace human labor, widen income inequality, and contribute to greater informality in the workforce. Tapping new technologies in a way that maximizes benefits, mitigates adverse effects, and shares benefits among all citizens will require public-private cooperation and smart public policy.
That is one of the main conclusions of a new study, The Future of Work: Regional Perspectives, released today by four regional multilateral development institutions: the African Development Bank (AfDB), the Asian Development Bank (ADB), the European Bank for Reconstruction and Development (EBRD), and the Inter-American Development Bank (IDB).
The study, which was presented at a seminar hosted 19 April at the IDB in Washington, D.C., explores the potential impact of technology in global labor markets and identifies concrete actions countries can take to prepare for the changing nature of jobs and leverage the benefits of emerging technologies.
The Future of Work: Regional Perspectives analyzes the challenges and opportunities presented by artificial intelligence, machine learning, and robotics in what is known as the Fourth Industrial Revolution. Potential challenges include increased inequality and the elimination of jobs, as well as the high degree of uncertainty brought about by technological change and automation. The greatest opportunities come from gains in economic growth that can result from increased productivity, efficiency, and lower operating costs.
The study includes chapters focusing on how new technological developments already are affecting labor markets in each region.
In the case of Asia and the Pacific, ADB research shows that even in the face of advances in areas such as robotics and artificial intelligence, there are compelling reasons to be optimistic about the region's job prospects. New technologies often automate only some tasks of a job, not the whole. Moreover, job automation goes ahead only where it is both technically and economically feasible. Perhaps most importantly, rising demand—itself the result of the productivity benefits that new technologies bring—offsets job displacement driven by automation and contributes to the creation of new professions.
"ADB's research shows that countries in Asia will fare well as new technology is introduced into the workplace, improving productivity, lowering production costs, and raising demand," said Yasuyuki Sawada, ADB's Chief Economist. "To ensure that everyone can benefit from new technologies, policymakers will need to pursue education reforms that promote lifelong learning, maintain labor market flexibility, strengthen social protection systems, and reduce income inequality."
The publication was launched with a panel discussion featuring senior officials of the four regional development banks leading the study: Luis Alberto Moreno (IDB President), Charles O. Boamah (AfDB Senior Vice-President), Takehiko Nakao (ADB President), and Suma Chakrabarti (EBRD President). They were joined by Susan Lund (Lead of the McKinsey Global Institute) and Pagés, one of the co-authors.