The Woman With Two Shadows
To the scenic world at large that are still suffering in silence, I say, break the silence; add a visible, outspoken voice. There are more of us out there, than you realise. Keep on fighting. I did. I do every day and as I take my first breath for the day, I thank God I am alive. It is not brave when you are not scared and sometimes I am both, good days and bad.
I had no idea I was sick for a long time. Later in the beginning stages, it defined who I was. My whole life revolved around hiding my disease. Sometimes it was easy to hide and sometimes it was not. It was cerebral. It was a catalyst. There was no scarring, no wound, no stitches and sutures required. I have changed. I have changed for the better only just these last few years. I am a nicer person. I am kinder. My rough edges are softer. Perhaps it is a cliché but it has become true. As the popular song goes, 'We can find love if we search within ourselves,' but also, I believe, everywhere if we look hard enough.
People who suffer from mental illness think that they are a burden to society. Fact. The suicide rate amongst teenagers – the most vulnerable group – is growing. Fact. Social grants are on the increase as well due to a decrease in family values, growing up as orphans or having a single parent, poverty, unemployment, depression and stress. The list goes on. Rape, domestic violence, battered woman syndrome and the stigmatisation of mental illness is never-ending.
Fact. Some people continue to have a blind faith in their medical aid or fund, that is, if they have one. Ignorance is like scar tissue, subterranean and lurking beneath the surface. Whoever said ignorance is bliss was duping her or himself. Unless a forum or a platform can be raised to break the silence, annihilate in one blow the stigma of mental illness and of prejudice. Suffering in silence from depression and stress, families will break up and kids will be caught in the crossfire of divorce. There is nothing more devastating in the world than a child who feels unloved and has no self-esteem.
Both Princess Diana and Mother Theresa said that the greatest disease that exists today is the feeling of being unloved.
I felt bewildered when I read 'The girl in the Parisian dress', an article that was published in another popular women's magazine on Ingrid Jonker; a celebrated South African poet. She was a genius that is understood, but also deeply emotionally unstable because of her childhood and her past, and the one man who she would never gain approval or love from – her father. You cannot colour happiness outside the edges of your life and imagine it is a sea mist surrounding your body when inside you are backsliding and waning in gloom and doom. Everything around you is blacker than night. William Styron, an American writer, described depression as 'darkness visible' and that was the name of the book he wrote chronicling his own depression as well. I think that there are no two words that describe depression and stress better than 'darkness visible'.
There is one thing that I have learned during the past eighteen years. The future is still in my power, even though the past cannot be changed. Mental illness is not a human stain. Currently I am working on an anthology of my poetry, a collection of short stories and I am beginning work on a novel co-authored with my father called 'From hell to eternity: A memoir of madness'. Earlier this year I received a grant from the National Arts Council which not only encouraged me to begin to write again – this time with both my survival and my experience in mind – but to put together some of my earlier poetry in a collection entitled 'Africa, where art thou?' Yes, my life has turned out rather unconventionally from who, what, where I had envisaged myself being, but not a day goes by now that I am not thankful for. I do not question why I am here, or what my divine purpose is. I am not driven by fear and uncertainties anymore, or if I behave self-consciously. Although there is still a sorrow, here I cannot reform, that yields stillness in quiet moments of reflection or contemplation, every event in my life composes furious life anew. Through all the infinite wisdom of my mistakes that came before, the love of my family remains. It is both a reminder of what came before and what lies ahead in my future.
The following essay was published in the book 'Being Bipolar: Stories from Those Living with the Disorder and Those Who Love Them' by Rachel Ellen Koski (Editor) as well as the 34th Ovi Symposium in Ovi Magazine: Finland's English Online Magazine.
Every day in this country there are men, women and children who live without honour, decency, values and integrity. This is Africa and sub-Saharan Africa's masterpiece that we have discovered.
Time is running out on us to develop successful behaviour. The future is now. Life is impoverished, marginalised and disadvantaged areas are teetering on the brink. What has led to the inevitable decline that has advanced upon the poor in Africa during these turbulent times. I think of the visionary leadership of President Trump.We live in a world of simulation, where there is no contact between a large number of people due to the digital divide, information technology, poverty and prosperity and wealth, although we are all linked by the matrix and flux of culture. These multiplying and restructuring connections through serves evolution. I think of Kelly Askew's "hydraulic needle theory", Neil Armstrong, Thomas Jefferson.
Knowledge is intense. We tell ourselves that good will attempt to overcome terrorism. Resistance is futile.
A digital evolution where advancements are being made everyday all over the world concerning the rights of the third world countries in Africa. Sanitation, wells, electricity are linked and frame health subjectivities.
It is oral evidence, proof of the comprehensive contribution to positive social outcomes in this age of modern society, God and the revolutionary spirit, religion and the church that has given us life. The private of identity history of the economic apartheid of Africa, its stranglehold on its residents, has forged key figures and major role-players in African history to flesh out our relations of ethnicity, class/ruling class/president-elect/occupation, holistic democracies. The Coloured contextualised means of mixed race.
For humankind "to live long, and prosper", we have to accept counterpowers, mental and cyber-freedoms.
Is this the legacy the leaders of our government and the African Renaissance want to leave us with? South Africa is on a self-destructive mode even more so than Zimbabwe. Stress and depression are rife in the workplace. People still ridicule mental illness and depression (for example, John Nash and Anne Sexton). We are missing the childlike innocence all citizens had in the novel beginnings of the new South Africa. Our Rainbow Nation. Our global village. We don't have enough intelligence at our disposal as first world countries. We think of transport and we think of roads, we do not think of the bigger picture. Trade. Trade routes. Free trade. Why is it impossible to have rocket men, far-reaching satellites, astronauts from Africa?
As an empire, America is a stronghold, the leader of the free world, the home of the free, land of the brave.
Africa has good politicians, and bad politicians. Africa has corrupt politicians, as is the upper hierarchy that exists in the corporate world. The nature of the new game-plan is how fast can I make new money and spend it. On our school playing fields there exists an uninhibited violence and pornography is rife in homes. What would the dead heroes and heroines of the struggle desire be for revenge on all the negative issues that are prevalent in today's society? Only time will tell. Even with the horrors of defeat facing us in all spheres of the human condition we must look upon positive solutions to free us from daily pessimism. With every psychological framework of an extraordinary mind comes perception, even before education.
Analysis will always lead to the final break, or unnatural breakthrough devoid of anthropological subculture.
It is illegitimate to write the history of only part of an absolute, and total community.
War crimes, hate crimes, slogans, speeches, murder, spy games, warfare, guerrilla tactics, scorched earth policy, Intel, intelligence, collateral damage, inconclusive, sectors, precincts, districts under guard and who still remembers Guantanamo Bay? The stuff of movies right. Perhaps a film by Orson Welles. The magical stuff of the imagination. War games. Spy Games. There are no sides here.There is only the ferocious coupling off of countries and citizens against terrorism (for example, cyber terrorism, eco terrorism). There should be only one allegiance and that should be to the one country empowering other people in developing countries. How can you hold a superpower responsible who diminished the UN Security Council? Let us think of the computer logic of world superpowers and the elite such as Saudi Arabia, Korea, Japan, and Russia.
That were never even intimidated by them and who doesn't even think he, his country should be held responsible for the war crimes in Iraq? Perhaps in the past (as history has foretold), the accountability of the decision-making of Bush and Blair will rest on the world's regard for these two world leaders. Somehow these days it feels closer to home. In mass media today, I think of Black and White personalities that have made their mark on society throughout the ages with their social point of view, their beliefs and existence, however fragmentary and dominating, mechanized and robotic. When that is projected before the followers of essentially two worlds, present and future, we still consider the scientist with all of their expertise as viewed as either a villain or the saviour. In the computer age, everything is mentally, verbally projected.We must start thinking of a specific parent culture when it comes to the divide and conquer rule of the world of computers.
Marilyn Monroe: A cuckoo hatchling pushing eggs outside of its nest
They took photographs of you. Might as well been from dawn to dark photographs. In pictures, in films, the light certainly never left your eyes. Your words are my words.
I am sad too. Out on the road, on your way to paradise, your calling, you could never be a face in the crowd, an 'apparition of petals on a wet black bough'. You thought that you were weak and depressive, insecure and magnolia. I'm alone. I'm alone again, a solitary figure thinking ever after of you, for you are the love of Ophelia's life, of you, and the ownership of daughters in a maze, the race question, the class system when in Rome. You either love me, or you don't. You either care for me or you don't.
Once my flesh was a prize, now I'm older, wiser, but what to do with this knowledge, there's no exit out of this soldiering on, sleeping alone, waking alone, and I'm surrounded by star-people who work miracles on me. I trust so hard, I let the sun go down on me, summers are cold, winters are cold, they whisper of their neuroses to me, and I'm asking for forgiveness, and I'm asking to be loved, and I'm asking you to fall in love with me if you dare, she's transformed into matter, particles, atoms, molecules, air, Norma Jean and Marilyn, and I can't accept anything that is less than love, or reading the wonderland-feeling of your body, and I think of your gravity, meeting my gravity, your air meeting my outspoken lips, my hair, my shoulders, and I want to bring you down, give you all the love that I can give, instead I'm sleeping alone, and you're with her, you're with the love of your life, and I only fell asleep in the early hours of the morning, the night was hell to tell you the truth, because you weren't here if you want to know.
I've been listening to Coldplay the entire morning, trying not to think of you kissing the love of your life, while I'm here on my own. So, I drown in black water, by a river of trees. You drowned in the black water of romantic love, the stigma and discrimination of mental illness, chronic illness, and competition. You truly had the childhood of a poet, of an artist. You always were more artist than actress. You were obsession and trophy, the filmmaker's actress, the poet's poet. Your conception of the world around you, our world (so to speak), became something of an obsession even for me. Near the end of your life, you must have felt as if you were dying inside. Slowly. Fading. Away.
There was always some kind of power imbalance in the relationships you had with your lovers and husbands, and so, from there, your journey, your voyage into eternity. I think of the history of your family, your zero cultural background, yet you still did it. The achievable was the impossible. The doing the establishment, the dominant players in your life always the men. I think of the incidents of abuse and trauma in your childhood and adolescence, the abandonment and neglect by mother figures, the self-medicating of your long-term stress. I think of the chronic maltreatment in childhood in my own life, what bearing that it has on yours. The severe neglect, the lack of mother love, and later my psychological problems, the feelings of being misunderstood, undermined and dissociating myself, withdrawing sometimes completely from society, from reality to write. Mental cruelty should, I think, fall under the trauma model of mental disorders. The psychological imbalance of emotional scars versus mourning the imprint/s of what was lost, or, the blank slate of denial of what was lost, their human stain never heals. Never leave you completely.
This learned kind of helplessness that you need a man for. To keep you safe. Safe from all harm. From a flock of men in suits in the asphalt jungles of city life. There is trauma and relapse, trauma and recovery in my life, no real sense of family relationships as there was in yours. You discovered self-isolation in the abuse, as did I. The origins of theory, psychology, counselling, and I was a victim never discovering truly the art of romantic love, sustaining relationships, reconnecting with society, community. I was a female victim. You were a female victim. All we wanted was to be seen (visible, visible, visible), separate from the entire human race, but equal. You were a pioneer in your field. Artist, not actor.What to do with all the shame, the trauma, the guilt-ridden trap of never being good enough, never feeling loved, never being an exquisite enough child, or, youth, you put it out there. You put it into words, add a kind of narrative and context (what you don't do is call it conceit). You acted, and wrote. I acted, and wrote. Our childhood, our upbringing, our mothers, it all made us both culturally sensitive, preciously aware that life is short and hell, and that the divided self is no survivor. That life is an assignment, a rollercoaster ride at an amusement park, and looking at paintings, and photographs and ephemera at a museum.
I tell the pilot. You think you know me; you think you've fallen in love, but I'm ghost. I'm fattened ghost, self-conscious ghost, it feels like it did when I was little. I miss you waking up in the morning. I'm not intimidated by your lady friends anymore, just scared-competent. You can love whomever you want, show me mercy, show me grace, make me cry because you're so good at doing that to me anyway, and this funny woman loves you so much, would do anything for you. And then I woke up as if from a grassroots-dream, glee, fragile, how to live without you, this fire catching fire, and I think of the journey and direction of the mis-understood flame, and everything is psychological guess-work, my jealousy is magnificent, my love is abundant and needs permission from you to exist, all I have is this organic depression, this pilgrimage. Delete all of that.
You taught me that what is pristine, what is innocent, what is tenderness, is what we as humanity, is what I must uphold and protect. Of course, you were a woman of clandestine vision just like Princess Diana. The broken link breaks the seam, until we become figures in the lucid sky, leaning towards altruistic heaven. For it is only heaven that accepts us in the final equation. The primitive chord drags us down low (to hell), the push and pull and living in the moment of it all, turns us on to grit our teeth, the pain and bear it as much as it is possible for us, and that same chord drags us to the point of reconciling with the rest of the aspiring human race. We are both rope and boat, sound of the ocean, dark mountain, cold grasses. We are night-shift workers. Never conceived those sons and daughters. That son and daughter. We, why, we are diamonds.
There are two kinds of lovers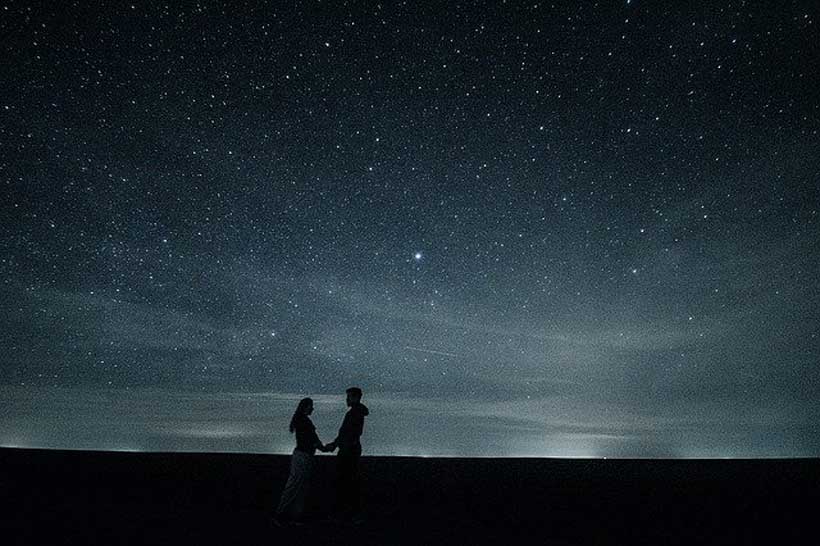 Before 39
I think of my wife Diana. Diana the paramedic with the reading hands, the quiet smile that plays on her lips while she eats my spaghetti.
I am standing on my flat's balcony. Barefoot, her dark hair loose she hands me a cup of coffee, kisses my cheek, and asks me what I want to eat for supper. There's birdsong. I look at the gardens of the ground floor flats. They stay with me like a page in a J.M. Coetzee novel. I think of campfires burning in the dark, telling ghost stories at Scout meetings, Khayalitsha burning, the children who lost their lives in that fire. I think of iron faces, winter news in the outline of this, as I read the newspaper. There's nothing as beautiful as the woman in the photograph who is the bride of high summer days. That woman is Dawn, my mother. I think of Port Alfred, my father at the wheel of the car, I am fighting with my brother. We don't speak. The last time I saw him was at my mother's funeral. He was growing older.
He still looked handsome though in his dark suit and Rhodes tie. We spoke briefly. His son was at university studying music and his daughter was finishing off her last year of high school. After the funeral we get home, Diana and I make love, I watch a National Geographic documentary on how climate change and global warming is affecting the rainforest. I eat a pear, and catch the juice with the back of my hand dribbling down my chin. It's drizzling. The clothes on the washing line is getting wet. It's too late to save them. I think of my brother as I heat up the leftovers of a takeaway chicken curry from the night before. I eat standing at the kitchen counter. Drink a glass of water. Rinse my plate in the sink, dry it and pack it away. I think of Dawn, how bone-thin she was. She was a minister's daughter, her mother an English teacher.
In the weeks to come I am overcome by grief. I buy dirty magazines. Hide it under my side of the bed. I start seeing a therapist again. Talk about the close relationship I had with my mother. How she was the only woman who ever really understood me. Sometimes I talk about Diana, how submissive she is, my brother, how we're not close, how successful he is, how envious of that part of his life I am. I like this therapist. She reminds me of Dawn. The shape of her lips, her well-toned arms, she likes to wear dresses, heels. She's very feminine, full of life, joie de vivre; she has children, a dreamy husband. The husband is stern-looking in the photograph, so are her two boys. I tell her about washing Dawn's back, drawing infinite circles on Dawn's back as a boy. How Dawn taught me how to drive, how she bought me my first typewriter.
The next documentary is on owls in Great Britain. There's an owl flying through the air in slow motion on the screen. I look at Diana beside me. Her mouth is open. She's wearing a slip. Her eyes flutter in sleep. I touch her face gently wanting her to wake up, wanting someone to talk to. I want to run her a bath, wash her back, and draw infinite circles on her back. I want to hold her hostage in my arms again, listen to her breath deepen as I kiss her neck and shoulders, gathering her to me. Later when we're watching the National Geographic channel together I go to the kitchen to make a bedspread picnic of crackers and cheese and green olives in a bowl. We drink sparkling white wine in paper cups. I watch her fingers reach tentatively for the olives. She eats the cheese off the crackers before biting them in half.
Before 19
I come to life in my brother's Cape Town flat. This was Dawn's idea. That I stay here while completing my degree. I never see my brother. When we meet up with each other we're like strangers. Sometimes he picks me up, takes me for an expensive meal, and shows off his car. Then he disappears again. I never see him for weeks. The less I see of him, the better. I think he must think I'm very strange. All I do is study. I never invite friends over to the flat. I don't have a girlfriend. I think he feels sorry for me. I hate thinking, feeling that. Mostly I eat pasta. I eat lots and lots of pasta, watch cooking shows, and learn how to use two remotes, take long walks up and down Long Street, and I buy ice cream which I eat with a dessert spoon out of the tub while watching Humphrey Bogart, Lauren Bacall, Bette Davis and Ava Gardner films.
I'm watching an adult film. It's a gay film. It's the first time I see a man naked. The television is on mute. Outside it is raining men and women. I'm thinking of people who only say things to be polite. Of how before I do things now, I have to wait for the tiredness to lift from staying up the entire night studying. I'm thinking of my brother and Dawn. How everything around me is fragile when dissected. Sometime I think of the hospital room I found myself in when I was barely twenty for depression. I sleep with married men. I sleep with married men for money. I buy clothes with this money. Tell Dawn I have a job at a campus radio station. Dawn tells me I don't need to buy new clothes. She tells me I should save the money, and that my brother will look after us. I don't think of my dad who died in a car accident when I was a baby.
When you are too much alone with your own thoughts you go mad if there is no one to distract you from your studies, your cave, from your books. Whenever I feel like this I go to the beach. Wear my swimming shorts underneath my jeans. Find my own warm sandy space on the beach, spread out my towel and strip down to my swimming costume. I sunbathe. It gets hot, then hotter. I take out my sunscreen out of my tog bag. Put my sunglasses on. I want to fuck. I go swimming. The first wave hits my waist. I duck my head beneath the next one. In a way I feel free. I watch a couple run into the waves, the white girl shrieking in delight as her coloured boyfriend follows behind her. He splashes her, playfully grabbing her arm and pulling her in deeper while she laughs and screams. It's like I'm watching a soap opera from far away through blurred vision.
I watch them kiss as they step out of the waves. The white girl is wearing a white bikini. She looks exquisite. The boy is holding onto her waist from behind. He is nuzzling her neck. They hold hands as they walk past me. I pick up my book. It's Vladimir Nabokov's Lolita. I read, I swim, I turn brown in the sun, I drink warm soda from a can that I bought before I hit the beach, I pick up the book, I put down the book, and when I get bored I watch the people around me. A man reading a newspaper, his feet in leather sandals, sitting beneath an umbrella with a cooler bag, his wife (I presume) sitting next to him in a similar beach chair, also wearing sunglasses. She would intermittently press a sandwich in his hand or something to drink, or his reading glasses. She was paging through a glossy magazine. I watch young families, the mixed race couple until I fall asleep.
Before 29
I've come out here to Grahamstown to write the great post-apartheid South African novel. I rent a room in a Bed and Breakfast. I sit outside by the fireplace in a patio chair. Rusty nails are coming out of it. I think too much. That's the trouble with me. Instead of green hills I see blue hills. The trouble with madness is that you think too much. I let the sun shine on my face and try not to think too much. In a land far away, people are on the move as fast as mating rituals in the animal kingdom. They are getting out of bed, waking their children, taking showers, fixing breakfasts, fixing their hair (in that order). Yes, writing bold lists, drawing up hot itineraries like lost beak-nosed birds with fire in their belly. And like me they are surely writing out what their priorities for the day are. And later, everything around me is covered with an intense aura of pink light.
He is back from buying cigarettes. His name is Jakes. His hair is wet (from a ten-minute shower). I can't shut him out no matter how hard I try. He is my education. He is my companion guide to angst. I know when he leaves he will not leave a note telling me where he has gone, what time he will be returning. He will have vanished into thin air like the thin man. Please love me I said in my youth and my early twenties. I met Jakes on the Translux bus to Grahamstown. He was young, and I've never been with someone so much younger than myself. I've always slept with married men. There were always children, a wife, but I had a connection with Jakes. When the bus stopped he gave me a blowjob in a bathroom stall. It feels incredible to be desired in this way. Jakes makes me think of the very first time I was with a man.
The man was older, European, a media and communications lecturer. I loved him from afar for the first semester. Turned out he had a thing for his students. He liked going down on them, being dominant, giving pleasure. He was the first man who kissed me. Afterwards I asked him how he knew I was gay. He said it was the love struck way I looked at him over James Baldwin. We would spend Sunday mornings going to church in the mornings and driving to the beach in the afternoons. He had a thing for the beach, church, fig preserve and for picnics. He cut a romantic figure in my solitary life. I told no one about this relationship which lasted the better part of a year. He introduced me to his golden cocker spaniel Sully. He introduced me to mediums and astrologers and consulting them on my future.
He introduced me to Cape wine tastings, weekends away to Franschoek, tiramisu, Anna Kavan, Karin Boye, Ann Quin and Anna Akhmatova. Jakes and I spent most of our time in the bedroom of the Bed and Breakfast in Grahamstown. I even took to smoking his menthol cigarettes. We'd watch soap operas, and cooking shows like I had when I was his age at university. He is young and restless, frustrated with his business and finance courses. On weekends he disappears with his friends. Let slip that there was a girlfriend who is a first year. Of course I was angry. I felt used but it was Jakes who reminded me that I had a life waiting for me back home and that there were two kinds of lovers in this world. I confide in Jakes. Tell him when I broke up with my lecturer I stopped going to church.
Religion didn't seem important to me anymore. I don't know why, it just didn't. I thought of my maternal grandfather, Dawn's father, the minister. How he would let me sit on his knee, brush my hair out of my eyes, tell me that I looked like Dawn, had Dawn's eyes, her hands, her smile. How safe he made me feel every time I saw him behind the pulpit. Jakes said that in this world people love all the time. It didn't always make sense when they left. I loved his energy, the fact that he seemed so lost and fragile to me, couldn't decide what to study or follow his dream of becoming an actor. His head seemed to be in the clouds, messing around with a first year, a girl fresh out of high school. On our last night together Jakes and I ate a fancy steak in a fancy restaurant. I felt all the eyes in the restaurant on the two of us. Jakes said I was imagining things. We held hands, kissed when we left. It was dark. Nobody could see us.
Before 42
Disguise yourself in any way, shape, and fish. Form, variety, tree, bulb, flower, seed and I will accept it. I think of Diana. Of how when I introduced her to Dawn I said, 'this is my future wife,' or something like that. I remember how gracious Dawn was to her.