The Woman With Two Shadows
To the scenic world at large that are still suffering in silence, I say, break the silence; add a visible, outspoken voice. There are more of us out there, than you realise. Keep on fighting. I did. I do every day and as I take my first breath for the day, I thank God I am alive. It is not brave when you are not scared and sometimes I am both, good days and bad.
I had no idea I was sick for a long time. Later in the beginning stages, it defined who I was. My whole life revolved around hiding my disease. Sometimes it was easy to hide and sometimes it was not. It was cerebral. It was a catalyst. There was no scarring, no wound, no stitches and sutures required. I have changed. I have changed for the better only just these last few years. I am a nicer person. I am kinder. My rough edges are softer. Perhaps it is a cliché but it has become true. As the popular song goes, 'We can find love if we search within ourselves,' but also, I believe, everywhere if we look hard enough.
People who suffer from mental illness think that they are a burden to society. Fact. The suicide rate amongst teenagers – the most vulnerable group – is growing. Fact. Social grants are on the increase as well due to a decrease in family values, growing up as orphans or having a single parent, poverty, unemployment, depression and stress. The list goes on. Rape, domestic violence, battered woman syndrome and the stigmatisation of mental illness is never-ending.
Fact. Some people continue to have a blind faith in their medical aid or fund, that is, if they have one. Ignorance is like scar tissue, subterranean and lurking beneath the surface. Whoever said ignorance is bliss was duping her or himself. Unless a forum or a platform can be raised to break the silence, annihilate in one blow the stigma of mental illness and of prejudice. Suffering in silence from depression and stress, families will break up and kids will be caught in the crossfire of divorce. There is nothing more devastating in the world than a child who feels unloved and has no self-esteem.
Both Princess Diana and Mother Theresa said that the greatest disease that exists today is the feeling of being unloved.
I felt bewildered when I read 'The girl in the Parisian dress', an article that was published in another popular women's magazine on Ingrid Jonker; a celebrated South African poet. She was a genius that is understood, but also deeply emotionally unstable because of her childhood and her past, and the one man who she would never gain approval or love from – her father. You cannot colour happiness outside the edges of your life and imagine it is a sea mist surrounding your body when inside you are backsliding and waning in gloom and doom. Everything around you is blacker than night. William Styron, an American writer, described depression as 'darkness visible' and that was the name of the book he wrote chronicling his own depression as well. I think that there are no two words that describe depression and stress better than 'darkness visible'.
There is one thing that I have learned during the past eighteen years. The future is still in my power, even though the past cannot be changed. Mental illness is not a human stain. Currently I am working on an anthology of my poetry, a collection of short stories and I am beginning work on a novel co-authored with my father called 'From hell to eternity: A memoir of madness'. Earlier this year I received a grant from the National Arts Council which not only encouraged me to begin to write again – this time with both my survival and my experience in mind – but to put together some of my earlier poetry in a collection entitled 'Africa, where art thou?' Yes, my life has turned out rather unconventionally from who, what, where I had envisaged myself being, but not a day goes by now that I am not thankful for. I do not question why I am here, or what my divine purpose is. I am not driven by fear and uncertainties anymore, or if I behave self-consciously. Although there is still a sorrow, here I cannot reform, that yields stillness in quiet moments of reflection or contemplation, every event in my life composes furious life anew. Through all the infinite wisdom of my mistakes that came before, the love of my family remains. It is both a reminder of what came before and what lies ahead in my future.
The following essay was published in the book 'Being Bipolar: Stories from Those Living with the Disorder and Those Who Love Them' by Rachel Ellen Koski (Editor) as well as the 34th Ovi Symposium in Ovi Magazine: Finland's English Online Magazine.
My best friend is my psychiatrist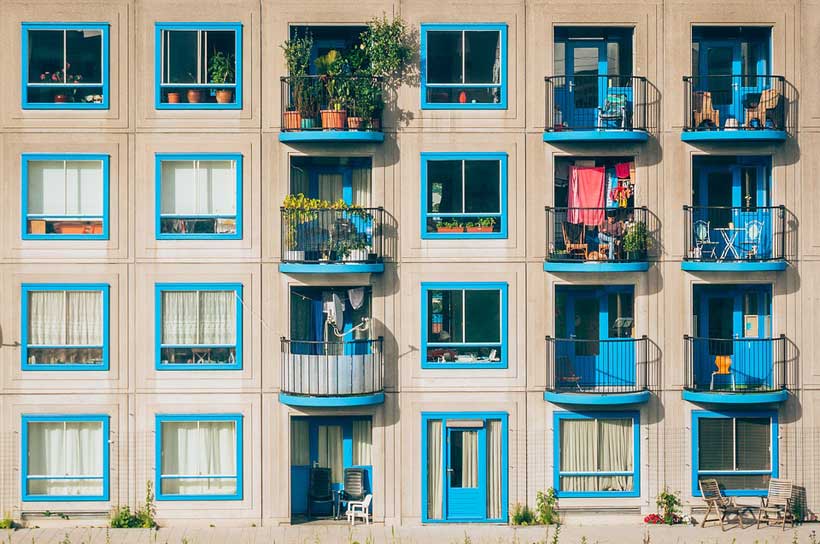 I'll leave the pain for tomorrow. Won't even think about it until tomorrow. That is, if tomorrow ever comes. So, I walk in the present, barefoot, sometimes struggling to survive. I'm going to make myself some cocoa. My new best friend swears by it. That, and colouring books for adults, journaling for five minutes daily. I breathe in, out. In, out. He's gone. He's out of my life. This powerful figure that I dreamed about loving me, sheltering me, protecting me. He's gone and married someone else. She had the daughter I could never give him. Someone else gave him the son I never could have. He's gone. I'm looking for something to read. But I'm not in the mood for J.D. Salinger's war stories. I'm too old for him now. He married girls. The kind of girl who wins a scholarship to an Ivy League University, and leaves her postgraduate studies because she thinks that Jerome David is the man for her. She's got it all made now, because Jerome David is in love with her, and wants her to have his baby. Stupid girl! Sing it Cranberries. Zombie! Zombie! My nephew is obsessed with zombies. A zombie called Benjamin Sylvester. Updike married the love of his life. All these women. Giving up their studies to follow the man of their dreams just so they could have children. Must soak in bath salts. It helps me sleep. That and my melatonin. Melatonin gives me gorgeous sleep. I don't need sleep. I don't need to eat. I don't need a man. I don't need pleasure. I just go through the motions of smiling, laughing, becoming angry, becoming Geisha. No one ever stays long enough. I didn't tell you that before. I'm telling you that now. They don't stay long. Perhaps my behaviour is absurd.
Once I was too young. The love of my life tells me now over lunch that I look like his daughter. He is only ten years older than me, but this is his train of thought. I must submit. Never did. Never will. I believe in family values. All this time I could have been happy, but I'm old now. I look back at all those men. Gorgeous, impossible men and I never knew that they were in love with me. I only know that I'm fragile, you see. It would have destroyed me. Love makes staggering beauties out of the other women. What did it do to me? It would have destroyed me. First things first, what is this love? My parents neglected me. Dad was a writer. Mother was a fulltime knockout beauty. That business, that kind of beauty requires maintenance, maintenance, and more maintenance. So, I learned how to read by myself at the age of four. Or three. I don't know. I forget. A man understands this fragility in girls. I am a woman now. Surrounded by money. Money won't make you happy. Won't do anything for you, but make life perhaps more comfortable for you in ways you couldn't have even imagined when you had no money.
My sister, my beautifully put together sister has left me forever. How to deal with this. I write about Jean Rhys' sexual transaction,she had a Mr Mackenzie who didn't love her enough to make an honest woman out of her. I had my own tragic Mr Mackenzie (how I adored him, he never adored me back). I write about all of the non-existent love affairs now in my life. Now I literally have a throne. My beloved, my beloved, my sister gave me a throne. Gave me this nouveau rich life. I don't want any of it. I want her back. I want her here with me, beside me, but we're not tweens anymore. She refuses to worship me. Nobody knows how to deal with me. Least of all me. I tell myself to behave. Do I behave? My mother says shut up! You!Intellectual fool, there are no more such things as nuns anymore. Maybe I'm a closet-homophobic personality. Lots of heterosexual men are. Even though I say I'm sorry, even though they pretended to forgive me for not sleeping with them, they didn't. I know that now. Because I'm not a girl anymore, I'm a woman. I'm not beautiful. I want to die sometimes. I'm so embarrassed about the state of me.
My emotional state. I don't eat. I hide food away in my bedroom. There were maggots in the meat. On the plate. I had to dispose of that. I had to do that. Nobody must come into my inner sanctum. All I want to be is to be loved. Jimmy never let me meet his kid. A boy. The most beautiful boy that I have ever seen. Sometimes he would tell me who he really was in love with. Just for kicks, I guess. Just to watch all the love he had with me drain out of his exquisitely handsome face. It hurt. It hurt. It hurt. He was seeing a student doctor who was doing her practical. She was like me. Of mixed-race descent. Half non-European. Half-European. She was beautiful. I could see just how much of everything she was to him. They watched television together with her younger brother who was in primary school. He had other sports in mind for me, when the two of us were together. It was attention. It was attention that I wanted. All I ever wanted. Now I'm old. The men have moved on. Except I haven't. I'm reading my Gwyneth Paltrow newsletter.It is telling me that a mulatto is not a thing. The mulatto is not an inanimate object to wear on your arm like an accessory. She is life, she takes life, she gives life, beauty to the world around her.
In the bathroom, I look into the mirror at every conceivable angle. I don't like what I see. He isn't here anymore. The man is gone. Never to return. Isn't it because of the way I look? I'm still bone-thin. The wretched mood swings are still here. Wouldn't it have been enough for me to beautiful, charmed the pants off, as they say, and married, but the men knew what they would be in for from the start with my funny face. The temper, the tantrums. It would have been a never-ending story. Women, some women are also attracted to me. This I do not want. Not ever. All I want is the gone man. One-night, endless nights of passion with the gone man. But lovers turn into mothers as John Mayer so eloquently put it. I could not, do not have that impulse within me. To be mother. My writer father was both dad and mum to me. He washed the dishes, was a terrible cook, terrible driver. But my father was very good at remembering when to pick me up from someplace. I'd come out, he'd be waiting. Waiting, waiting, waiting for me. Everybody loves my sister more. She's vulnerable, and open to interpretation at the same time. Now what did that remark mean, I think to myself. What did her smile mean, I think to myself? She's off to Prague. She can't speak a word of Czech to save her life though. She will always be a foreigner.
A stranger in a strange country. Guess that's what she gets. For changing her mind about loving me. Nobody loves me. I am impossible to love. If I choose someone. They walk away. Leave me on the sidewalk, jump into their getaway car to go to a girl. And I stand there, plot and plan revenge, revenge, sweet revenge. Or, I'm in a parking lot. Done with me, they race away into the waiting arms of a fiancé. Men have everything. Men have it all. J.M. Coetzee outlived his son. Yes, yes. In the end they are just as insecure as I am. In the end, they have secrets too. They don't like growing older. But their looks increase. They are blessed manifold. They are blessed with children. And wives. Women who will adore them for the rest of their lives. I'm a natural born depressive. They want sexy and cute and vulnerable. I cannot be twenty-years-old forever, however much they want me to be. Howevermuch I want that. They just want me to sit on their lap. I would have done that in a heartbeat if anyone had asked. Nobody asked. Nobody did anything. Nobody said anything. Nobody is taking my phone calls anymore. I'm old. I'm old. I'm haggard-looking. I still want someone to love me for me. Nobody wants to love me. I'm impossible to love. I'm too hectic. I'm too intense. Sorry. Apologies that I can't be happy all the time. I still want someone to take me in their arms and tell me that everything, everything, everything is going to be alright. It isn't. It would be nice if there was someone just to say that once in a while. You will find me in a locked room every year. For a week. I take brand new medication. I become a novel person.
My personality gets a makeover. The pills are fresh from clinical run trials in Europe and America. Now I listen to Carly Simon. Have conversations with her inside my head. She wasn't a happy woman either. She was the most desirable woman in the room. She wasn't happy either. Like me. Like me. She didn't, couldn't have the one man she did want. He was more in love with himself at the time, than he was with her. There is always a period in an actor's life where the man is more in love with himself, that is his whole genetic makeup, his ego is his personality, his personality is his ego. His identity is caught in the crossfire. This other man, he actively, consciously makes conversation with me, all I can think of is Mr Columbia University. All I want is the men. Not this guy who talks like a woman. A woman who is an insane gossip. To me, he is more woman, than man. The way he talks, the way he touches all of my things like he wants to inhabit me. I know what he's thinking. I know what he says to my mother. She can't stop smiling she thinks that she's finally got me off her hands. She'll finally going to marry me off. Then I will be somebody else's problem. Not hers. Not hers. It hurts. It hurts me badly. Everything she tells her friends about me. I have so much insight into Vivien Leigh now. Marlon Brando. Laurence Olivier.
You have to first be in love with the role that you are playing. Be conscious of how you look, you must dress the part, how you walk, how you talk. Then you must be in love with yourself. Then the director's vision, and the screenwriter's vision. I'm an insecure personality. M. knows this. He knows I am mentally ill. Do they care how they treat me, how (in other words) they enable me, how they speak to me, they must hate me, or, or he is doing it out of love. For we have always been in love. I know that now. The thing is that the truth has come too late for both of us. This man looks at me with possession in his eyes. He wants like them all, to possess me. He wants to destroy me. Are you feeling sore, you wanted to make me whore, mistress, my love? I would have cared for you with my entire being for my lifetime. Dedicated everything to you.
You chose her to be your wife. On that particular day you couldn't wait to get her into bed. You said your vows in front of family, and friends. A television actress. You gave her what she wanted. A child. She gave you what you wanted. Thought you were too old to have children. She gave you a daughter. The daughter we should have had together. Sometimes I pretend she's ours. And when you sleep with your women, the girls I mean in all the ways that I did not, could not, would not, will not, or drink alone in a bar, think of me, think of me D., because my heart will be filled with despair, and all the time thinking of you. It is my turn now. It is my life that is complicated. The game is over. The love, D., I mean should be gone like you, but it isn't. I loved you. We fight. I know you like that. But it degrades me. You want me to talk dirty. You know of course I would do it for you in a heartbeat. You don't expect it from your wife, but your lovers. I can only be mistress and whore. You made that very clear to me. Understand. You say stay away from me. But in reality, you are saying stay away from my family. If you go near them, I will kill you. Now we don't talk. I remember your face in mid-orgasm. How you would hold me afterwards, how we'd talk and laugh like old friends, not boyfriend and girlfriend. Not husband and wife. We were, in Carrie Bradshaw's own words 'fuck-buddies'. It is lonely here in utopia. You're not the man standing in my kitchen, even though I very badly want to. She is the hostess at all of your parties. She is the hostess with the mostest. Well, I could never even come out of the bedroom, to see you in your element like that. You're not my mission anymore. I've stopped searching. Given up the ghost as it were. If it feels like I'm alone, it means I'm really alone now. Will I ever become accustomed to the loneliness?
I have nothing to offer but wine and my womanhood. What man wants an old woman with cellulite and stretch marks and surgical scars, when they can be adored by girls. You have your manhood, gone man, (if Julianne Moore can say that in a Paul Thomas Anderson film, then so can I, and I don't need my father's permission to do anything anymore, he wants me gone, out of the house like yesterday. I don't need a guru, or Dr Phil, or a self-help book written by Vishen Lakhiani). You're man but also woman half-formed by the glory of the electric poles of the sea. You want me to submit to vertigo, you innocent. You want me to submit as any hot-buttered stripper squishing your insides together down below in the hummingbird of your gut. Your tongue is a compact disc holding onto a music school. John Updike's music school. You unearth Pompeii. Unravel the fine threads of Rilke's letters to a young poet at the military academy he attended as a boy. Porn stars seem to have it all figured out. I sit and waitat the doctor's empty chairs all around me and think of a time when I was free. When my bones did not hurt, when my blood was not high. I'm ghost. Ghost with juicy memory. You're still my Hemingway (my darkness visible). My KurtCobain. My James Dean. I listen to the holy Lana Del Rey on repeat. Madonna is a rose-eating-peach. I compound death. You shuffle when you walk now, stranger to wilderness. There is no getting around this. This death, this life, this costume drama fake, fake, fake. I think of the life of Frida Kahlo, Jenny Zhang, Dorothy Lasky, Joop Bersee. I think of Elsa Lasker-Schuler. I have this image ofyou. I was obsessed with you, you said in life. You are a geisha. You are a Lady Gaga. You area minx in leather pants and leather jacket. Red lipstick. I have nothing to offer but joint, and street gang, the poor gene pool that I come from andthe bipolar as tight as a noose around my neck. Bipolar singing carols in June. In those early daysthe bipolar was both judge and executioner. I eat the psychiatrist in flashes of flame, watching her descend as ash. It's my job to eat her soft flesh, her thighs. Her hair tastes like snow. It melts away like a suicide. Of course, I know that it's not good for me. Then I begin on the psychological, next the phobia, the fear, anxiety eating away at my sexy-thin heart.I am sick, sick, sick then well, well, well, then productive, productive, productive and then when I'm like that, I write, write, and write. That is my reality. That is where I live. People have even diagnosed me schizophrenic, schizoid-affective. It makes me gag. I try and do normal things around the house but only normal people can do normal things.
Now I read disability literature to pass the time. Pamphlets on mental wellness. Sane means health, vigour, vitality. Enough about boring me. Are you as boring as I am? What's in your head? Is there a fire waiting to burn inside your head as well? Eating makes me fat. Eating anything makes me fat. Can you smell that? Mum has burnt the rosemary chicken again. That's the smell of my childhood sea. It's gorgeous out there. I don't want to see gorgeous anymore. The gone man loved me once. Now he has responsibilities. I must stay out of the way. I am in the way. Now, I am in the way. I remember how he said goodbye. Take that memory away from me. Take it from me now, please. It hurt. It hurt. It hurt. It still hurts. He doesn't care that he hurt me. He doesn't care that we can't be together anymore. The more I tell him I don't care that he is old enough to be my father, the more he turns his head, and refuses to even look at me.
The African Renaissance- poets
The Dutch poet Joop Bersee, has been gifted confidante to me, selfless mentor, and I've have come to the beliefs, the norms, the value of the principles of an Africana-poet, who serves as patriot, comrade, and compatriot to the African Diaspora, and the African Commonwealth countries as a poet who self-edits, who doesn't accept censorship for the sake of censorship, who works at publishing, and self-publishing (I no longer view it from the perspective of the curse of vanity publishing), who works at editing the art, the work, the vision, the craft, the poetry, proofreading, accepting that as poets, as renaissance poets that the voices of this generation, and the artists who are millennials have a responsibility and accountability to the greats who came before, alive and dead, and that we have a cause towards the broader society.
What the poetic life means to an African Renaissance (termed coined by ex-President of South Africa, Thabo Mbeki) poet means survival, levelling out the pressures of controversy, moods, an almost disquieting revolutionary-determination to write to an audience, or to no audience at all. To be poet, to have poetic fervour is to have no equal footing with Western and Eastern counterparts. To be poet in South Africa, means that you are an intellectual, a philosopher, educated if you have a degree in African literature, and we all know that there's no money in the poetry-game of life, simply sacrifice above popularity, and the complexities of the personal space in which these apprentice, emerging, and established renaissance-poets create.
These renaissance-poets create, and live within emerging race relations, the policies of integration, the digital divide, affirmative action in the workplaces, the corporate sector's managerial positions, in their friendships, their interracial relationships, and marriage, and children, and wifedom, and chiefdom, and elder in the community, deacon in the church, teacher, educator, scholar, academic, publisher, and inter-faith competition, the redemptive powers of salvation, rapturous adulation. As a poet, poetry is my church, and I am a mallrat in a mall when it comes to poetry, feeding, nurturing, caretaking, and protecting my art, my craft, my vision, my self-worth, identity, and abandonment issues, and the helplessness that is sometimes fed into the "artist-neglect" from all walks of our society.
And as artists we live without, we lack financial security, emotional security, we call our country the world, we're viewed as having a Aaronic-dispensation, an assignment that is tangible, relevant, holy, and pure, angelic, messianic, missionary, visionary, our input, and feedback, nothing subjugated about it, when the poet is subversive, the poet is subversive, when the poet is controversial, he is controversial as artist. Karma and destiny, the primordial soup of the mudslinging-bondage that the renaissance-poets find themselves in, carrying the promotion of government leaders with them, their physical body shielding their emotional strife, their malaise that comes with their intrinsic, and external environment, poetic, and intellectual dispensation.
You read about them, these renaissance-poets, they're interviewed in the local or national papers, they have an online presence, they launch books, conduct workshops, attend functions where they recite their poetry, take photographs, are lauded, praised, adored for their remarkable acquisition of imagination, and the oral traditions of their creativity, they certainly don't waste their talent, their immutable gift of the gab, their intellect, their religious affiliation, and their pain. It is that great abyss of pain that weighs heaviest on the mind, and the voices of these renaissance-poets whatever gender they are. There is depression but it is not spoken about as is intellectual-pain, mental, emotional, physical abuse. As part of a living library initiative, a satellite project, my father and I discussed at length how to go inspiring the next generation of renaissance-poets.
I, (well, we, with my father's blessing) recently donated books from my private library to the Gelvandale library, school prizes for English, private libraries of Professor Shaheed Hendricks, who now lectures at the Nelson Mandela University in Port Elizabeth, in the Eastern Cape of South Africa, (he is also the co-author of the South
End: As We Knew It, South End: The Aftermath, and South End: The Workbook which was introduced into school, as well as university curriculums a few decades ago. I donated books to the South End Museum's Curio Shop as well. Poets need to be read, especially renaissance poets who don't "communicate" (see write, see compose) in their mother tongue.
Poets need to be fostered in the communities they find themselves in, in primary, and high school, in poverty, and prosperity, poets need access to a wealth of knowledge, and the process of spiritual change, progress, and transformation. Are writers' posers, actors, researchers first, and historians second, and educationalists, scholars, and academics a paltry third? Truth be told, because artists come from trauma, incidents of trauma dominate broadly speaking in the wide scope, childhood, adolescent, young adult, and adult. They're known abroad, but not in their mother-tongue, not in their South African hometown, and they're certainly not celebrated across Africa, as they most certainly should be. South Africans, Nigerians, Malawians, Abigail George, Athol Williams, Ayanda Billie, Beaton Galafa, Brian Walter, at the end of the day we are all African poets. We are all a part of the African Renaissance. We are all renaissance-poets.
The Nigerian-American Chika Onyenezi, the South Africans Douglas Reid Skinner, Genna Gardini, Joan Hambidge, the Zimbabwean John Eppel, Mishka Hoosen-Lewis, Mzi Mahola, Mxolisi Nyezwa, Nick Mulgrew, the Zimbabweans Tendai Rinos Mwanaka, and rising star Mikateko Mbambo who is on the brink of publishing her first poetry collection, must all see their literary work as a Jurassic World of sorts, a fallen kingdom, that will once again become dynamic. If I have advice to give to the renaissance-poets it is this. Let the breath come to you, let the hunger speak, put your work in a time capsule, and think of this capsule as a time machine. Your mutual admiration club unfortunately is not going to arrive in your lifetime, renaissance-poets, but for the generations to come.
You will feel lonely, and isolated, and rejected, and interlope, you will feel pathetic, and limiting frustration, and anxiety, and fear in the work that you do, but this is what happens to artists who make no money from their art, and artists who make money from their art. It's good to be modern, to venerate your peers, your contemporaries, but most renaissance poets work will never see the light of day. It is important to question that continually, and we are all children of Africa, and we've all lived Alan Paton's "Cry, the beloved country", and we've all had our hearts resonate with Nelson Mandela's "Long walk to freedom". Is the male writer/poet-figure under threat, under fire sinister, or otherwise, and who is judging anyway, who is judging committee politics, the kingpins of the literary establishment ruled by the liberals, and the hypothetical-picture, the self-portrait of the class and justice system.
And where is the modern-day dashing Mr Darcy figure of Richard Rive?
Where is Mongane Serote, Mzi Mahola, Mxolisi Nyezwa, Ayanda Billie, Monde Ngoyama now, and why is the female voice is not as beloved as her male counterpart, uplifted, and empowered, and as positively-inspired as I would like her to be. If you are a poet, you're educator, and philosopher. Don't, don't, don't waste your pain, instead empty out of all your negativity, and the sorrow that you think that people don't see. The poetic life is the life of an emergency continued, harsh trauma, all-powerful and a collective.
Poetry is tribal, and ancestral, and poets should be venerated, and uplifted, but they're not. Reflection, introspection of the renaissance poets should be more than the image of gravitas, more than illusion, more than a mapping out of freshly grounded utopia.
The female renaissance-poet is more mouse-intellectual, than thunder, and the physical chemistry of lightning. She makes take up her place, her mantle now in her-story as visionary-thinker, more than radical feminist she-devil. The renaissance-poets is far from near-decay, instead they are saint, and gloriously in bloom. Cultural, and qualitative intellectual sensibilities, probabilities stem from, are rooted in fear, nausea, consciousness, the superego, identity, and issues of inter-faith that must stand counterpoint to democracy.
And take the suffering nature of humanity that you think that people around you, people in your environment don't take cognizance of, and be the artist that you were meant to be. And know that you are writer/poet-friend to the world, to millions.
Know that you know how to deal with hundreds of years of trauma if you're an artist, that as an artist you are a dominant figure in society, in the art-world, and that you are a symbol of both hope, and triumph, equality, democracy, solidarity, if you're a born free, or millennial, or living in self-imposed exile, or in exile basically.
Poets, talking about the poets of the African Renaissance here, we're a cosmopolitan bunch in it to win it at all cost to our intrinsic-humanity, the inter-faith of different races also comes into play here, and the realization that we are ancients really, alongside the apparitions, the voices in our heads, threading words, and creating tapestries with our phantom threads. Our African Renaissance is just beginning. Watch this space bloom anthologies in arrows, guardians, smoke, flesh, and bone.
What Emily Dickinson can teach us
The sun is a laughing, talking, walking miracle today. If it shines, it shines only for me and Lavinia. What perfection, because it shines with an otherworldliness. It is a forceful warrior, (and I've known prayer warriors in our community here in Amherst). The sun is like a woman who is a siren, in the company of other men. The sun is fire, means fire, is powerful, a powerful commodity. It grows during the day, ablaze with heat, eddies of dust rising up from the floors of the homestead as I walk, as I wander from the downstairs to the upstairs.
It is much like me, much like I was in my early twenties, popular and admired at dances. It is a dazzling sun. It dances in shadow. It plays with leaf, another omniscient miracle. Leaf, and leaves, tree, and trees, those most ancient, like the instrument of change, like a symphony orchestra, a violin being plucked at repeatedly with expertise, a composer being, again, plucked from obscurity into fame, and fortune. The wildflowers found in nature, the most natural feeling in the world is to feel as if I am like that wildflower. Built temporarily to sustain the hidden energies of beauty, wonder. Am I wise? But am I wise? Am I courageous whenever I'm articulate? Austin, my brother, does not belong body and soul to me any longer. I can only imagine what his life is like now, shielded from the view of sometimes perplexing me, intense me, playing with ideas, bringing life to words, awakening a truth in them. No man has ever said to me that he loved me. Taken me in his arms, but understand this. I am a token soldier. I can see. I can hear. I have this powerful knowledge within my bones, planted there, and it resonates through the entire marrow of my being, season after season of this terrible war that they call the American Civil War. Men are dying. Boys are dying. Can I trust in the knowledge that I have the personality of a wildflower? I like the expression. I can guess at its hidden meanings. I can trust myself in the daylight.
I don't cower away from the light, from the life, from the wakefulness that it gives me. The sun is divine. On it lives fire. On it burns a volcano. I only want the freedom to be an individual. I dare not call my writing art, for art's sake. My vision is my own, and, yet, it is not my own. It has something to with divinity, those strongholds, those realms, and my own intuition. The process is for me to make as much progress as I can in the afternoon, work in the evenings with the lamp at my side guiding this process, navigating the trajectory of the moonlight. Yes, yes, I am fond of working my nimble fingers to the bone until the early hours of the morning. Until daylight breaks into a kind of passive resistance against the night sky, the unfolding and putting away of the stars under the jurisdiction of God's grace, and His supreme mercy. I need clarity and vision when I write. There's a brightness lit in my brain, every living, breathing cell. I worship every crack in this system, watch every nerve tick like a clock chiming in on every hour into homestead life, into Amherst, and with writing comes despair. There is hardship. I don't want to fool you about my preoccupation. Perhaps one day my childhood home will be a museum that people will all come to explore. They will see my life for what it really is. Loneliness personified. They will say I lived like a recluse. I don't want anything to be published while I am still alive. That is strange. Stranger than fiction. For all poets want is an audience to tell them how wonderful they are. How wonderful it is to be published. I often ask myself, Emily, Miss Dickinson, where does this gift of poetry, of writing about minor flora, the wolf begging, knocking at the backdoor come from. My soul begs my spirit to answer.
I live in a just world. I am robust. I have health on my side. I am neither superstitious or sentimental. Why do you call it both terror, and Master? Deceit, well, it never rises to meet me when I wake n the morning. Yes, I am a difficult person, don't ask me to transform my personality. This is bone season, feast season, meat country, the communing of the brethren meeting on every Sunday morning without fail. I have to wear a hat, that's how hot it is now outdoors. I want to say remember me, or, do my words, does my poetry frighten you. Give you cause to think that because of my output of sometimes three poems a day, that perhaps I am touched with madness, or playing with madness. Making it ally, instead of foe. Oh look, how crestfallen the tomato plants look in their green finery. As if they are all dressed up with nowhere to go. As if they are living in a dream. I keep waiting to hear the words said, told to me in secret, or, conspiratorial whisper, or, confidence that I am special, (yes, that I Emily Dickinson is special, is beloved, is a saint after the outcomes, and aftermath of this mad war, young men dying like flies, maggots in their wounds, ) nobody has ever said that to me, or, that I'm shy, miserable at holding a conversation when meeting a stranger for the first time. The work, the passion that I have for it, I fall under its spell. Never to forget, always to be quick to forgive, to be cunning, and witty in my letters to male friends, male counterparts. I share my life's work with my sister-in-law. Love. What is love anyway? It can strike you infirm. Its possibilities are endless. The limits of the work are totally up to you to a point as poet. It is exhausting. The hours that keep. I see no one now. Nobody comes to the house. Nobody visits. My close friends are my family members. It sometimes feels as if I have a dune to climb. It is giant. The sand is so hot I have to wear my walking shoes in this pretend reality. Everything I do, which concerns the family, I do out of love. It is a spectacular giving, and forgiving love. I study it from afar first. The first line of the verse and so on, and so forth. I am small in stature, but my words make up for that fact. I take it by the hand, kiss it ever so delightfully, remembering the church doctrine, the minister, the sermons delivered as lectures to the congregation that I adhered to as child. Summarily, I would adjust my behaviour accordingly. And sometimes at the end of the day I feel tired-happy, or, mentally exhausted, physically drained, and please, please don't tell me that they are only words, for they are my life, they are my very breath, every inhale, every exhale. The words are lovely. They are truly perfection. Meanwhile it is I who is imperfect. It is I who is the sea, and the words are like a mountain stream in the dead of the wild.
You're something else, you're the love of my life, I say to my children, the poems because they are. I birthed them, gave life to the words, before abandoning them in a bureau drawer. I become someone else when I write. It's completely absurd to me to even to be thinking of another life. I cannot say I have been persecuted. By whom? Nobody in my family has ill-treated me badly in any way, shape, or, form. And then I think of how courteous and professional spring is, the wildflowers, the lavender, everything in the natural. Am I behaving these days? Sometimes I have my bad moments, but my family is good when it comes to forgiving me, forgiving the words spoken in the heat of the moment in a fit of anger. I am a flame. I am a flame. The snow will fall and I will still freeze out the winter, the layers of soppy time, and I, the poetess of Amherst will still be a flame. Star bright in the paradise of the homestead. I sometimes will look at what I have written, weep a little, be overcome with emotion, or stare in awe at this feverish creation on paper that will stay alive forever in my heart, and nature, and life. I think of the rain sometimes (when witnessing a downpour that seems to eclipse everything in my brain, like for instance the language of blood, the comfort of strangers).
How wise, and thoughtful, and knowledgeable blood is. I think of this spitting rain in a half-condescending way, in an itinerant fashion, in the manner of a non-believer, because I cannot work for the very life of me outside, or go exploring Amherst with my sister, Lavinia, or work in the garden, toil the land, survey the landscape that was built by my grandfather. I do not often think about my lucky circumstances, and I try not to think, but it does come to my mind from time to time, I do think often that I am wealthy, or rather the word that I'm looking for is, 'prosperous', because of my family name. It is the work, the love of my life, the master of my life that yields those results. The reward at the end of the day is my angelic tongue, which is connected to my brain, which is connected to my thought patterns, and every living soul in my world. Even the wildflowers that Lavinia and I pick have souls. She declared this to me one day in passing, and I thought what intelligence you have for someone so young. I can't imagine a day without the sun. And after I have put in a day's work, I think to myself that this has been a remarkable progress, an enchanting journey from beginning to end. I think to myself, what direction will tomorrow bring. For if I had a compass, which direction would it face, to the west, or, the east yonder, and how to navigate the unknown without a foe in the world. When I write, it seems my mind is as ancient, as darling, as fetching, as beguiling, as fertile as Eden. It is evergreen there, and for the rest of the day I am not stuck in a rut, I am inside a valley. Just adding life to the joyful activity of writing, scratching out that which does not please me. On the inhale the sun hits my desk. The heat of the day seems to warm everything up. Joyfully, I start a new page, give my all, give my everything. I am a woman on a mission. There's a peace of mind that comes over me, and everything about life that has somehow altered me for the good, all of my sheltered intentions, and protected me humbles me, stares me in the face, hunting me down. Where am I to go? I only have this desk. I only have my older brother. I have Lavinia. The page, the page. I see the dune again. It splits my brain into intelligence and stupor. I freeze suddenly, helpless, I feel I am not alone in the room. I turn around but no one is there. I am alone, sitting at my small desk, polishing what I did the day before, or settling own to work on the latest poem. I think of botany and nature, geography, time, and place, fire spilling over from a volcano, geology, the face of a rock, and the mountains of my imagination are breath-taking. Nothing can break that spell, transform my mood when I am working, when I am writing. The world is a beautiful, sensuous-filled place. But I am alone. I am quite alone. I am in my palace, sitting on my throne, king and queen, and my words are my loyal subjects. The terror of before passes, creativity comes upon me once again. I begin. Begin to write until I am sated. Until I am quite thrilled, quite elated with what I have in front of me, what I own. I am both (speaking here of my mood) is high and low, mad and sane, ruthless and determined in the composed hush of the silence in my bedroom. The air smelling like damp and rust, the heat of the day and citrus, a forest deep-deep in the Amazon. I am in a rainforest.
Then I am in a jungle. Then I am standing next to a volcano breathing fire. Then I am in nature, the place where I most want to be. Then I am in a small room in Amherst, that is all mine. Then I am explorer.
Then I am scholar deep in the frame of my textbooks. I am Keats studying medicine. Then I am Keats the poet. Of course, I relish all of this. This world has nurtured me since birth. Father and I, we have our discussions about church and the larger than life Christ-figure.
There are times when I myself don't understand why I don't go to church anymore. Father doesn't understand me, I don't understand him.
He is a law-man involved in politics, carrying on his father's legacy, in the same way my brother will one day in the not too distant future.
I want to be great friends with his wife. I now we will be. Already she has expressed an interest in the poems, but she doesn't understand why I don't publish them. The sun is romantic to me. I want every bite of it. Look, it is a new day that has come upon all of us. I can feel it. I can feel it. The sun, as it plays upon my hair, every silken thread of it. I think of the nocturnal. I think of all the sights in the moonlight that is so charismatic. I think to myself what would feel like to be an owl, or a bird. What would it feel like to flit like a bat, to stare death (open and wise and vulnerable) in the face, celebrate the verbosity of life, to acknowledge that women have it differently in the world than men do when they write? I am life. I am life. There are no other words to describe this beginning, or this end. In another place, perhaps not this lifetime, but the next one, I will find love, and truly captivate a man. A man, a love, a master even greater than the poetry itself, than that heavy burden of suffering, and all the sorrows that I feel I must accept if I am to pursue this course of life. The writing life. I must always take this swift action when it comes to the demanding work of the writing of the poetry, and not the other. The writing of the poetry is my shield, and master now. The sun, this bewildering sun. The strange thing is, is how it makes me feel inside of myself. That today of all days it gives me such satisfaction, such closure, and even such mirth in the face of the loneliness I must tolerate, and understand, and live with on a daily basis. Don't think that I'm tragic for one minute. Don't, please, make a fuss over the writing of the poetry. It is mine. It is all mine. It is my gift to either want to share it with the world if I want too, or to not share with the world. The sun, this bewitching sun in my room that hovers, that hovers over there nearby my desk. Look at me. Look at this feast of the day in front of me. In this place in time, there is wonderment, childlike wonderment at the world around me, at the worlds and realms and empires found in Amherst, the worlds of the homestead. In my writing, the world opens itself up to me, offers itself to me on a silver platter. I make myself open to it. I must. For there is simply no other way to get the work of the day done, the chores, the kitchen, reading the newspaper to Lavinia, going out on the town. I remember in my twenties how I was a socialite. When I am writing it feels as if wave, after wave is breaking inside of me.
Vibration after vibration. The sun is a miracle. I am ethereal. I am emotional. I am sensitive. Does, can the world understand that, can, does the world see me as special, as a wonder. Some days I am high on life. Other days I am as low as the branch that can bough down to major earth meeting minor sky. Distance meeting the remote. Sky meeting brides. Earth meeting grooms. Sky meeting the wolves of the earth. Amherst is my country. Perhaps, perhaps one day the world will be my country. Perhaps, perhaps one day I will be loved by that world, that country. It feels as if I am pulsating with a kind of natural rhythm. As if I am almost being pulled and pushed in all directions.
In life, I must go several ways. In the writing-life, the world of my poetry, that pulls me down another rabbit-hole (a kind of black hole) trajectory. My course is set. My voice is stone. My voice belongs to the wilderness, overshadowed by absolutely nothing that I can possibly think of. My voice is like the wind. My voice will one day reign supreme, but all of these are just thoughts processing themselves repeatedly. I think of seduction too. How words can evolve. How words can seduce vision into art. They are beautiful, aren't they? They are magnificent, remarkable even. For sometimes it feels as if I am standing too close to the edge. That this precipice, or whatever it is will mark me for life. Oh, how I want to glorify the page. Perfect it.
How I want to be cleansed of that vision of what comes after winter.
Master, master, the writing of the poetry, my correspondence too, are the greatest loves of my life. My eternity come close, come even closer to me. Let me kiss thy cheek, and do thy will. Amherst, you are muse. I am a visionary in your hands.