Hegemonic Power and Varieties of Neoliberalism
In a lecture delivered in Vienna in 1935, the German philosopher Edmund Husserl expressed an anxiety concerning the contemporary predicament of European humanity in the times of science. Despite, and indeed in view of, the undeniable progress in the natural sciences, Europeans were becoming increasingly resistant to a sense of history as something other than an "unending concatentation of illusory progress".
Before saying something further about this predicament, I want first to pick up on the major assumption in his discussion: namely, that overcoming this predicament requires recovering "a teleological sense" of the history of "man".
Although I do not really think it is restricted to political liberalism, for reasons that will emerge, I will call the sense of history that Husserl regards as being lost to as one belonging to classical liberalism. Such liberalism draws on this sense of history in what can be described as a three step response to the question of human flourishing.
First step: a satisfactory account of the conditions for human flourishing must acknowledge the variety of rational interests, interests which are, that is to say, uniquely characteristic of "man" conceived as a rational animal: science, art, commerce, politics, religion, etc..
Second step: With this variety in view, just power should aim to organise the social world in such a way that each person's capacity freely to perform in each of these domains is optimised.
Third step: human history is the movement of increasing progress in realising such a society; it is the movement of the emancipation and progress of "man" in time: from its origins in primitive human animality, human societies are moving in stages towards the optimal realisation of man's rational capacities in a properly civilised society, with Europe at the head.
Husserl's remarks about the predicament of modern European humanity suggest that what I am calling the classical liberal view is in crisis. Suddenly the movement of our history seems not to be taking the path we thought we were on.
I want to propose the following hypothesis. Hegemonic conceptions of human flourishing in Europe have rarely been classically liberal. Instead, hegemonic power has been established and held by more than one neoliberal community of ideas.
The thought here is that efforts to optimise opportunities for leading a life proper to "man" have given rise to movements that attempt to achieve the hegemonic domination of the norms that belong to only one of the domains of human life.
I define neoliberalism in general, then, as the outlook of a community of ideas that seeks the limitless extension of the norms of conduct of one domain of life to the whole of life. Its emancipatory claim is that it will achieve the optimal flourishing of the whole of life by co-ordinating and controlling it in terms dictated by the norms of that one domain.
Anachronisms are piling up. The liberal conception I am describing will have only recently taken that name, and the term neoliberalism is of even more recent vintage, and passes for many today as a kind of catch-all for 'everything bad about capitalism'. However, conceptually speaking the two terms together are well suited for this discussion, particularly if we accept that behind the various appeals to the idea of neoliberalism made today, there is a basic conception of it as a hegemonic movement that seeks the limitless extension of the market model to all spheres of life. Proponents of it might say: the aim of applying market-orientated reasoning everywhere is to optimise the conditions for human flourishing in general.
However, there is a feature of our time that Husserl is alive to that fundamentally interrupts this a-historical conceptual contrast: namely, the absence in our time (unless we are Marxists) of the kind of substantive philosophy of history through which the classical liberal conception, in its third step, had understood our lives.
This is profoundly connected to the progress of science itself: in particular through the radically decentring blows effected by the Copernican and Darwinian revolutions. In our time, we are more resistant than Europeans of former times knew how to be to theological (eschatological) or metaphysical (teleological) conceptions of human nature and history.
And then into the space left open by the falling away of classic eschatological and teleological discourses of human flourishing the community of ideas that champions economic neoliberalism has been able to occupy the field virtually unchallenged. It all seems despairingly hopeless, making our existence fundamentally pointless.
But the situation only seems despairing if, with Husserl, you think that the only way our lives could be regarded as meaningful is against the background of a vision of human history as the progressive movement of our forms of social life towards distant, ideally just, condition. But one does not have to have such a vision in view to affirm that making the future better matters to us: one can simply want to make it so that what one makes of what has been passed down to us will have been some kind of (by one's lights) progressive preface to what remains to come, without any vision of a distant final end.
This can be illustrated with reference to the unease that many feel about modern factory farming, intensive livestock rearing, and the extinction of innumerable animal species. Without presuming a substantive conception of human nature or history, the unease is that these developments show us modern men and women, as in a mirror, as at certain points akin to a form of life we might well think profoundly alien: akin, that is, to an animal with, as David Wiggins has put it, "no non-instrumental concerns and no interest in the world considered as lasting longer than the animal in question will need the world to last in order to sustain the animal's own life".
Such a life, "functioning" to such a destructive end, is not just depressing but runs totally against the grain of a participant's sense that the temporal "here and now" of an ordinary human life is one in which "the dead and the unborn are also present". The world in which we live out our lives is one which "connects us to worlds before and after us". Our lives, our lived sense of who we are, is conceived out of and within that temporal stretch. "Functioning to no end" might describe, in objective terms, the infrastructure of a presently operational life-support system, but from the inside of a human life this "presence", the milieu of our "spiritual worlds", is already a "present" that is fundamentally linked to those who are not there.
Jacques Derrida has argued that it is only within this participatory sense of the deep connectedness of our "living present" to others who are not present (the essential historicity of our historical existence), and not in view of a distant horizon of an ideal end of history, that issues of justice, emancipation and progress can come into view in the first place:
It is in the name of justice that it is necessary to speak about ghosts, inheritance, and generations, generations of ghosts, which is to say about certain others who are not present, nor presently living… No ethics, no politics, whether revolutionary or not, seems possible and thinkable and just that does not recognise in its principle the respect for those others who are no longer or for those others who are not yet there, presently living, whether they are already dead or not yet born.
In the struggle to organise a response to economic neoliberalism today we may be inclined to think, like Husserl in the 1930s, that we need to rediscover a teleological sense of human history – a new grasp of and heading towards a form of social life that is finally (and objectively) proper to "man". Emerging out of the Christian eschatological tradition and its hope for final redemption, political neoliberalism aimed to realise regimes without evil by forging a community of brothers, citizens, or comrades that would finally be, in a strong sense, one. Economic neoliberalism arrives in the wake of that dream's ending in the horror of Stalinism and Nazism. However, as the site of (let's not say an atheist but) an atheologised recognition of "the finitude of present functioning", it also frees the space for a radically decentred, non-mystical and non-metaphysical, participatory vision of that finite presence. Derrida concludes:
In the same place, on the same limit, where history is finished, there where a certain determined concept of history comes to an end, precisely there the historicity of history begins, there finally it has the chance of heralding itself – of promising itself. There where man, a certain determined concept of man, is finished, there the pure humanity of man, of the other man and of man as other begins or has finally the chance of heralding itself – of promising itself.
Prevent gender-based violence in humanitarian emergencies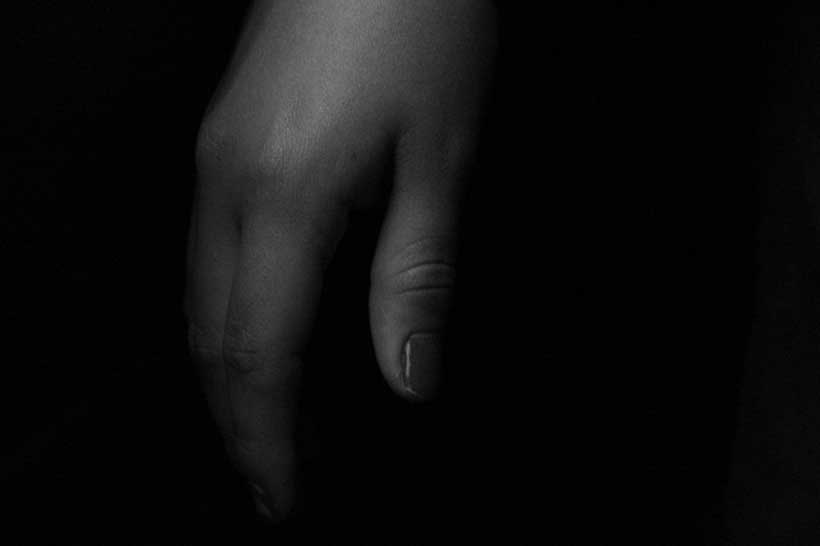 Top UN officials met in the margins of the 76th General Assembly on Thursday, with a strong call to action to stamp out gender-based violence (GBV), amid a rise in forced displacement and other humanitarian emergencies around the globe.
GBV includes acts that inflict physical, sexual or mental harm – or other forms of suffering, coercion and limits on personal freedoms – and has "long-term consequences on the sexual, physical and psychological health of survivors", according to the UN's sexual and reproductive health agency (UNFPA).
These are being driven increasingly by conflict, climate change, famine and insecurity, heightening vulnerabilities for girls and women.
'Willingness to act'
UNFPA Executive Director Natalia Kanem told the meeting on Localizing GBV in humanitarian crises, that peace, justice and dignity are the "birthright of every woman and girl".
She spoke of the agency's "clear and ambitious" 2021-2025 Roadmap, which reflects a shared vision and underscored the need to create new pathways to ensure those rights.
Emphasizing the need for accountability "to ourselves and each other", Ms. Kanem said that as the lead UN agency on the issue, "UNFPA is committed to standing strong".
She said there was a strong will to act, "to do something about gender-based violence", she added, stressing the importance of putting the voices of women "at the heart of what we do"
Ms. Kanem pledged to funnel 43 per cent of UNFPA's humanitarian funding to national and local women's organizations, saying "now more than ever, they need us".
Afghanistan: 'Important reminder'
Emergency Relief Coordinator Martin Griffiths called the situation in Afghanistan "an important reminder of the primary vulnerability of women and girls in crises".
He highlighted the vital role of women-led local communities, pointing out that they act as first responders to crisis.
Recalling a recent trip to Ethiopia, where he heard first-hand accounts of the traumas suffered by women in Tigray, he said that it was the local communities who first responded to the atrocities, which underscores the "absolute importance" of listening to women, protecting women and girls, and "protecting local communities to do what they naturally want to do".
The protection of women is one of the least-funded parts of the humanitarian programme, Mr. Griffiths said.
Getting the word out
Henrietta Fore, Executive Director of the UN Children's Fund (UNICEF), said to deliver on "the ambitious call to action", it is important to "get the word out" to the girls and women on the ground about the services available.
"This has not been clear at all", Ms. Fore stated.
She spoke of the UNICEF report We Must Do Better, which provides a global feminist assessment of the experiences of women and girls, and the organizations they lead, during the COVID-19 pandemic.
The report highlighted that the needs of women and girls are either ignored or treated as an afterthought; and that despite being on the front lines of humanitarian crises, women are not taken seriously enough.
And although the demand for GBV services has increased during COVID, the resources have not, said Ms. Fore, calling for greater support for local women's groups, including financially.
Bureaucratizing assistance
Fighting GBV is an important priority for the UN refugee agency (UNHCR), High Commissioner Filippo Grandi assured participants, especially in situations of forced displacements, which are "rife" with opportunities.
He acknowledged that during humanitarian crises as everyone is moving quickly, too often the critical role of local women's organizations are overlooked.
The top UNHCR official said that providing "substantive, flexible, direct and rapid" resources to women-led, community-based organizations without undue red tape is "one of the most important" ways to empower them.
He conceded however, "this is a difficult call" as humanitarian funding is follow the trend of being "bureaucratized".
The Death News of Sidharth Shukla: In the remembrance of Sidnaaz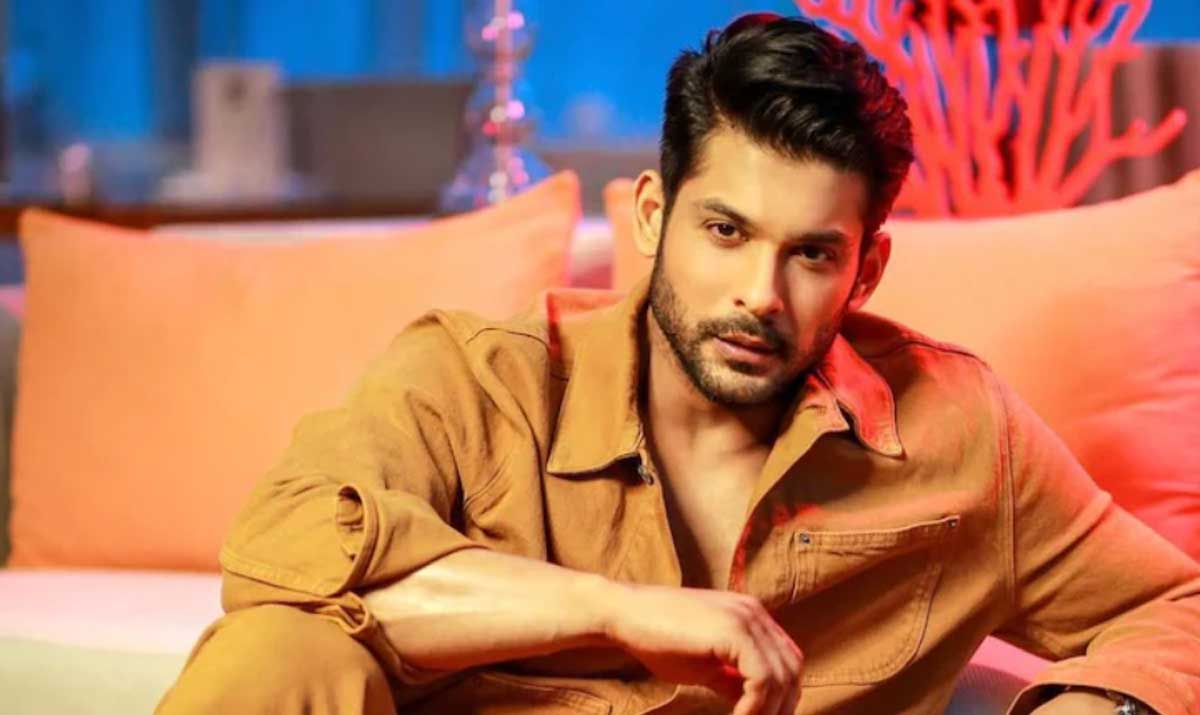 For most individuals, the death news of Sidharth Shukla seems implausible. Sidharth Shukla, popular actor, and 13 winner Bigg Boss died on Thursday 2 September suffering a severe cardiac arrest at Cooper Hospital in Mumbai. Actor Sidharth constantly challenged the odds in his profession. For many in the TV and movie sector, it is a last-ditch and sometimes fruitless effort to stop a slide into irrelevance in the popular reality program Bigg Boss. But Shukla was the household name that became a feather reality TV sensation for himself who won the 13th show edition in 2019. For the first time, Shukla entered the television limelight, working on BalikaVadhu (2012), in which he tried the part of District Collector Shivraj Shekhar. Shukla portrayed the character throughout the space of three years and won several accolades. A few whiles later, in Humpty Sharma Ki Dulhania (2014), he was reputed to a costar, once again receiving acclaim. Born and reared up in Mumbai, Shukla began as a model by taking a position as a leader in the Manhunt and Mega model Gladrags contests and then starred in Bajaj and ICICI Banking television commercial campaigns. Shortly thereafter, he premiered on Babul Ka Aangann Chootey Na, followed by a range of dramatic TV shows such as CID and Aahat, which include criminal dramas. In 2016 Khatron Ke Khiladi won Fear Factor as well. Shukla has also been a popular television host with such series as Savdhaan India and the Got Talent 6 of India. His death caused a shock to the television and film industries.
Police authorities in Mumbai claimed that at around 9 a.m. before death, Shukla complained about cardiac pressure in his home in Oshivara, Mumbai. At that time, his sister, his mother, and brother-in-law were in the house. A physician who came to the house found that he was pulseless. "The family went to Dr. RN Cooper hospital and requested an ambulance. They reached about 9.45 am and before admission he had been proclaimed dead." The Forensic department leader, Dr. R Sukhdev, verified that on Thursday morning, Shukla was brought dead. The afternoon postmortem exam was performed. No external damage on his body was detected before the autopsy by physicians and police. The Dean of Dr. RN Cooper Hospital, Dr. Sailesh Mohite, refused to comment on the autopsy findings.
Many Celebertities Condolences
"Siddharth, gone too soon. You'll be missed…" said Actor Salman Khan, who gave him the trophy of Bigg Boss. Kapil Sharma TV comedy host tweeted, "Oh god, it is truly shocking, my condolences to the family, and prayers for the the departed soul" Several TV and film fraternity members, like Rajkummar Rao, came to Mumbai to pay their final honors in Shukla Residence. On Friday his last rites will be conducted.
Shehnaaz Gill on Sidharth Shukla death
Sources close to the actor and individuals who went to his house and told Sidharth Shukla's family that Shehnaaz is in a condition of shock and cannot cope with his loss today. Source further stated Shehnaaz was deeply impacted by the untimely death of the Balika Vadhu actor. Shehnaaz was very near to Sidharth, and she frequently publicly demonstrated her affection for him. Her compassion and caring for him never shied away. She said she was even in love with him openly. Fans liked their duo much after BB 13, and invented their moniker with affection, Sidnaaz. In two recent programs, Back-to-Back Bigg Boss OTT and Dances Deewane 3, the reported couple had featured.
Sidharth Shukla breathed his last in Shehnaaz Gill's arms
Sidharth was still complaining of discomfort, and Shehnaaz and his mother begged him to relax. Sidharth was unable to sleep, on the other hand; thus Shehnaaz was requested to remain with him and pat on his back. Sidharth lay on the lap of Shehnhaaz at 1:00 a.m., and the latter walked away gently. She slept, too, and when she woke up at 7am, she found Sidharth sleeping in the same position without moving, and he didn't stir when she tried to wake him up. From the 12th story to the fifth level, where his family resided, Shehnaaz was terrified and hurried. She notified Sidharth's sister and phoned their doctor of the family, who told Sidharth that he hadn't been there anymore.
Ye 'Dil' hai Muskil
Why are young people suffering from heart attacks? The death of Siddharth Shukla, 40 years old, has stunned everyone. Initial stories indicating that a heart attack is the reason for Thursday's death were killed, along with the big boss winner Season-13. In recent times, heart disease has been a worry for health professionals among young Indian people. The question is why in very young age groups in India there has been an increase in cardiac attack.
Concluding Remarks
The greatest way I can escape the trap of thinking that you have anything to lose is to remember that you will die. No excuse to not follow your heart. Nobody wants to die. Nobody wants to die. Such people don't even want to die to go to paradise to get there. And yet death is our common destination. Nobody has ever avoided it and this is why death is perhaps the finest invention of existence. Life is the agent of transformation. The old one is clearing way for the new one.
Death is, however tragic, probably God's most beautiful creation. Death is merely another trip; birth and life will never take place without death. It's unavoidable to lose somebody. Bill Watterson, the creator of Calvin and Hobbes, illustrates this wonders: Death is transitory and the meaning of life and death. Death is temporary. Death is a normal part of life, we have to realize. Death gives life its full significance. Let life be like summer flowers, let life be lovely and death be like fall leaves. But would it not be much easier to face our own mortality, rather than being unhappy, knowing that our life has been fully and without regret? Even if we don't want to go to die, it's just as unavoidable for the sun at night. In conclusion, when your time comes, you don't have to die happy but you need to die satisfied, since from start to finish you have lived your life.
4.1 billion lack social safety net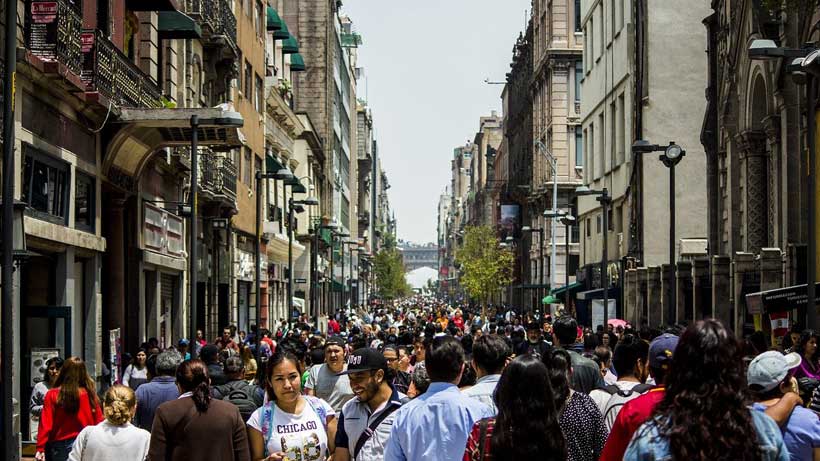 More than four billion people live without any welfare protection today to cushion them from crisis, the UN International Labour Organization (ILO) said on Wednesday, while highlighting how the COVID-19 crisis has pushed up government spending by some 30 per cent.
Leading the call for countries to extend social safety nets far more widely than they do now, ILO Director-General Guy Ryder insisted that such a move would help future-proof workers and businesses in the face of new challenges.
"This is a pivotal moment to harness the pandemic response to build a new generation of rights-based social protection systems," said Mr. Ryder.
"These can cushion people from future crises and give workers and businesses the security to tackle the multiple transitions ahead with confidence and with hope. We must recognize that effective and comprehensive social protection is not just essential for social justice and decent work but for creating a sustainable and resilient future too."
In a new report the UN body acknowledged that the COVID-19 crisis had led to greater social protections worldwide, albeit mainly in wealthy countries.
It noted that only 47 per cent of the global population are covered by at least one social protection benefit, while only one in four children has access to national welfare safety nets.
Newborns' needs unmet
Further research indicated that only 45 per cent of women with newborns worldwide receive a cash benefit, while only one in three people with severe disabilities receive a disability benefit.
Coverage of unemployment benefits is even lower, ILO said, with only 18.6 per cent of jobless workers effectively covered globally.
On retirement welfare, the UN body found that although nearly eight in 10 people receive some form of pension, major disparities remain across regions, between rural and urban areas and women and men.
Regional imbalances
The ILO report underscores the significant regional inequalities in social protection.
Europe and Central Asia have the highest rates of coverage, with 84 per cent of people having access to at least one benefit.
Countries in the Americas are also above the global average (64.3 per cent), in stark contrast to welfare roll-out in Asia and the Pacific (44 per cent), the Arab States (40 per cent) and Africa (17.4 per cent).
Highlighting differences in government spending on social protection, ILO said that high-income countries spend 16.4 per cent of national turnover (above the 13 per cent global average, excluding health), while low-income countries budget just 1.1 per cent.
Billions more needed
The UN body noted that since the start of the COVID-19 pandemic, governments have had to increase spending massively to ensure minimum social protection for all, by around 30 per cent.
And it maintained that to guarantee basic social protection coverage, low-income countries would need to invest an additional $77.9 billion per year, lower-middle-income countries an additional $362.9 billion and upper-middle-income countries a further $750.8 billion annually. That's equivalent to 15.9 per cent, 5.1 per cent and 3.1 per cent of their GDP, respectively.
"There is an enormous push for countries to move to fiscal consolidation, after the massive public expenditure of their crisis response measures, but it would be seriously damaging to cut back on social protection; investment is required here and now," said Shahra Razavi, Director, ILO Social Protection Department.
Underscoring the multiple benefits of social welfare protection, Ms. Razavi insisted that it could promoted "better health and education, greater equality, more sustainable economic systems, better managed migration and the observance of core rights…The benefits of success will reach beyond national borders to benefit us all".