On April 26 Kazakhstan will vote to choose the next president, as a way to respond to global economic and regional socio-political crisis. On February 25 Nursultan Nazarbayev took the decision to hold advanced poll, one year before the natural end of term of office, after that many state officials called for new election.
The proposal came from the Assembly of People of Kazakhstan (APK), an institutional body that represents ethnic groups of the country. Soon after, it was the presidential party Nur Otan to back the idea, followed by the Prime Minister and by the two houses of Parliament. Almost all political spectrum supported the initiative, with the declared intention to extend Nazarbayev's mandate as president of the country, in order to let him, according to APK, "successfully steer the country in this period of global trials".
The "Elbasy" (leader of the nation, as nominated in 2010 by the Parliament), in charge since the country gained independence in 1991, has not yet decided to take part in the election, but if he will do, in all likelihood he will receive a new mandate. Nazarbayev, indeed, still enjoys a widespread popularity in the country. In 2011 he was re-elected with an overwhelmingly majority and no real alternative from opposition emerged during the last years, due to the fact that the presidential bloc is still united.
However, even if at a first glance the call for early election seems to say nothing new about the Central Asian country, the events of the last days reveal much about the political choices of the last months.
With the decision to hold an advance poll, Kazakh political establishment intends to prevent the deterioration of national social climate and to breathe new life into economic reforms. Modernization and political stability are key issues for Kazakhstan, especially if we consider that these two elements act as forces of consolidation of a society characterized by a broad ethnic and religious diversity.
For this reason, the negative economic outlook expected for the next years is seen not only as part of difficult times that will come, but as a potential source of social and political destabilization for Kazakhstan.
In 2014 Kazakhstan's economy grew less than expected and with a rate much lower than those registered in previous years. For 2015 national GDP is going to grow even slower, between 1% and 2%. Difficulties are related to the fall of oil price, that forced government to cut growth forecast, but they are linked also to a 19% devaluation of tenge and a less advantageous trade relation with Russia – Kazakhstan's major economic partner – due to an even more pronounced devaluation of rouble (more than 40%).It caused problems to Kazakh companies and fostered speculations about the possibility of a new depreciation of national currency.
Even oil & gas sector will receive a strong impulse only from 2017, when Kazakh major oilfields of Kashagan and Tengizare scheduled to boost national production.
The slowdown in economic development was caused also by a more unstable political situation in the post-Soviet region, due to Ukrainian crisis and growing tensions between Russia and Western countries that led to the imposition of mutual economic sanctions.
Kazakhstan does not want to alienate itself from the West, but also has no wish to antagonise Russia, as prof. Anis Bajrektarevic states in his luminary book: 'Europe of Sarajevo 100 years later'. He accurately states that "…the Gorbachev-Yeltsin Russia experienced the greatest geopolitical contraction of any major power in the modern era and one of the fastest ever in history"…and that Putin Russia is recuperating and rethinking Russia.
These events are assessed with a mesmerising concern by the government in Astana. Kazakhstan has cautiously promoted a moderate stance in inter-ethnic issue, especially in relation to the large Russian community residing in the north of the country. In fact, since the gaining of independence, the aim of Nazarbayev was the strengthening of social concord, in order to avoid the disintegration of a country which is home of 130 nationalities and 17 religious communities.
With the decision to hold a new election, Kazakh élite is giving a response to all speculations about its future, in particular those regarding territorial integrity and ethnic concord, put into question by foreign media and politicians during 2014. Moreover, election is aimed to assure the continuity of a policy directed to build a multi-ethnic and secular state and, at the same time, to send out a signal about the will to protect the political and territorial unity of the country.
So, it isn't surprising that Nazarbayev, during his annual speech to the nation on November 11, confirmed that stability political and social concord are fundamental factors for Kazakhstan in order to overcome the next years. Without them – according to Kazakh president- even economic development could be at risk. It's for this reason that in the speech of February 25, when he announced the new election, he talked of "unity" and "stability".
In this perspective, it's possible to consider that the need to keep social harmony and the control of economic development were the principal objectives taken into consideration for the decision to hold new election.
Economic development and social concord have been priorities present in the actual Kazakhstan, but now they acquires a new and stronger significance. The last year was marked by events that are part of world economic and geopolitical crisis that can produce their effects even in the internal affairs of the State.
In the past, economic development has been a mean to assure the survival of the country in a difficult post-soviet transition and to achieve the fundamental national interests. Nazarbayev has been successful in realising a huge economic growth, elevating the quality of life of Kazakhstani people and as a consequence, granting stability.
Therefore, election is seen as the opportunity to continue the programmed economic reforms and to implement the new ambitious plan NurlyJol, announced last year, a comprehensive program of investments aimed to revitalise and diversify country's economy.
It's possible to say that, due to international turbulences, for Kazakhstan the vote of this year assumes a great relevance in order to show the commitment for both stability and modernization in a country that in the last two decades has assumed a key-role in Central Asian region and also in the global arena.
Indeed, thanks to its "multi-vector" foreign policy, Kazakhstan succeed to impose itself as a reliable international player, acting as protagonist in Eurasian integration projects, cultivating strategic partnership with Russia and China and establishing closer ties with West and EU, as confirmed by the recent Enhanced Partnership and Cooperation Agreement signed in Brussels.
Whether Nazarbayev will be candidate (as is highly possible) or not, the strategic goals of the country are not going to change. The great challenge for Kazakhstan is to confirm and strengthen the results obtained since independence.
In a period of political and economic turbulence, the maintenance of stability could be an important result not only for Kazakhstan and its ruling class, but also for the entire region.
Poverty Continues to Decline, but Pace of Poverty Reduction is Slowing in Central Asia
Although poverty rates in Central Asia continue to decline overall, the pace of poverty reduction is slowing, according to new data released by the World Bank. High levels of poverty remain in pockets of rural and remote areas, which also suffer from lack of employment opportunities, say new Poverty Outlooks for Central Asian countries, released ahead of International Day for the Eradication of Poverty on 17 October.
"The good news is that Central Asia continues to make progress towards eliminating poverty," says Lilia Burunciuc, World Bank Country Director for Central Asia "However, poverty reduction is happening much less quickly than before. Rekindling inclusive growth should therefore be among the region's most urgent priorities."
Since the 2000s, all Central Asian countries have made significant progress in reducing poverty, but most of this progress occurred in the first few years of that decade. In the eight years from 2002 to 2009, the poverty rate dropped an average of seven percentage points per year in both Tajikistan and the Kyrgyz Republic – down from nearly 70 percent to 25 percent in Tajikistan and to 20 percent in the Kyrgyz Republic. Since then, however, poverty rates have fallen much more slowly: by only one percentage point per year on average in Tajikistan (from 25 percent to a projected 13 percent in 2019), and by nearly zero in the Kyrgyz Republic, stalling at about 20 percent from 2009 through to today.
Poverty in Kazakhstan was already lower in the early 2000s and declined at a rate of four percentage points per year from 2002 to 2009, at which point the country had almost eliminated poverty, as measured by the low-middle-income indicator of $3.20 per day. However, when measured by the upper-middle-income indicator of $5.50 per day, the poverty rate in Kazakhstan reached its lowest point in 2013, at about 6 percent, and since then has remained stuck above 7 percent.
The slowing rate of poverty reduction in Central Asian countries reflects several economic challenges, as well as difficulties securing jobs with decent incomes for vulnerable groups of the population.
Youth and women in the region are most likely to struggle with unemployment or low incomes. In Uzbekistan, World Bank data shows that over 25 percent of women aged 15-24 were unemployed in 2018, compared to 13 percent of men in the same age group. In the Kyrgyz Republic, 15 percent of women aged 15-28 were unemployed at that time, compared to only 9 percent of men in the same age group.
Recently published poverty maps for Central Asian countries reveal that many of the remaining poverty hotspots in the region are in rural areas that lack close integration with urban growth centers. This is especially pertinent for parts of Tajikistan and the Kyrgyz Republic, where poverty rates are above 40 percent in the most remote districts.
The analysis also finds that the middle-class in Central Asia is almost entirely concentrated in and around a handful of big cities: Nur-Sultan, Almaty, Tashkent, and to a lesser extent, in Dushanbe and Bishkek. One of the main challenges faced by all countries in the region is ensuring that people are not excluded from these dynamic labor markets.
The World Bank recommends policies that provide greater employment opportunities for people, expanding the availability of affordable housing in growing and prosperous cities, encouraging faster wage growth, and supporting vulnerable groups so they can be more competitive in the labor market.
Eurasian Economic Union Might Expand
As the strained Russia-EU relations somewhat softened recently, and a rising cooperation is being seen over questions such as Ukraine and Moldova, Russia is on the economic offensive throughout the former Soviet space.
Valentina Matviyenko, a high ranking Russian official, announced recently that Uzbekistan had already decided to join the Russia-led Eurasian Economic Union (EEU) and that final preparations are taking place in that regard.
Uzbekistan is arguably the most important country in Central Asia as it is the only state bordering all four "stans" (Kazakhstan, Tajikistan, Kyrgyzstan, and Turkmenistan) of the region. From a purely geographic perspective, influence over Uzbekistan would increase Russian clout throughout the entire Central Asia.
Uzbekistan's importance is also maximized by the fact that it possesses a pretty competitive industrial sector capable of producing various machinery and other vital products.
Uzbekistan's membership of the EEU will also be a win for Moscow because of the latter's quiet competition with the Chinese over the region, specifically in the economic and slightly military realms. As China rolls out its flagship Belt and Road Initiative, Uzbekistan is of primary importance to Beijing.
True, membership of the EEU will not mean cutting off trade between Uzbekistan and China, and the latter will certainly continue investing in the Uzbek economy. However, though no open animosity exists between Beijing and Moscow on Central Asia issues, Tashkent's choice to become a member of the EEU will serve as a certain limit to rising Chinese ambitions.
On the other crucial front of Russia's borderlands, Moscow is seemingly close to reaching a higher level of integration with Belarus (a country already an EEU member) by 2022. Though Minsk has officially refuted Russian plans on economic integration, it is clear that pressure from Moscow is indeed mounting and it is becoming increasingly difficult for Belarus to withstand various Russian moves.
Both events, which, at least according to the open source material, are likely to take place in the near future, will strengthen Russia's position in Eurasia. It will also increase the EEU's position and make the bloc economically more attractive for non-member former Soviet states such as Azerbaijan and potentially for Middle East powers (Iran and Turkey).
Though the expansion is a good indicator of Russia's fortunes, in the long run it shows the limit of the EEU and Moscow's strength. Still without Ukraine, the EEU is a constrained market, solely dominated by Russia, both economically, militarily and in terms of population numbers. In fact, as I have written in several articles for GT, nowadays the expansion of Russian economic (i.e. geopolitical) interests in Belarus and Uzbekistan is logical, as avenues for Moscow's active foreign policy are limited to Central Asia and Belarus. Elsewhere (Ukraine, Moldova and Georgia), the Russian influence reached a certain limit, going beyond which would see Moscow needing to increase its military pressure in those countries.
Thus, Economic competition around Georgia and in wider Eurasia is intensifying, with large states increase their efforts to get smaller ones into their respective economic zones. All this is likely to build up geopolitical tensions in the super-continent.
Author's note: first published in Georgia Today
Unjustified Hope of Iran's Central Asia Policy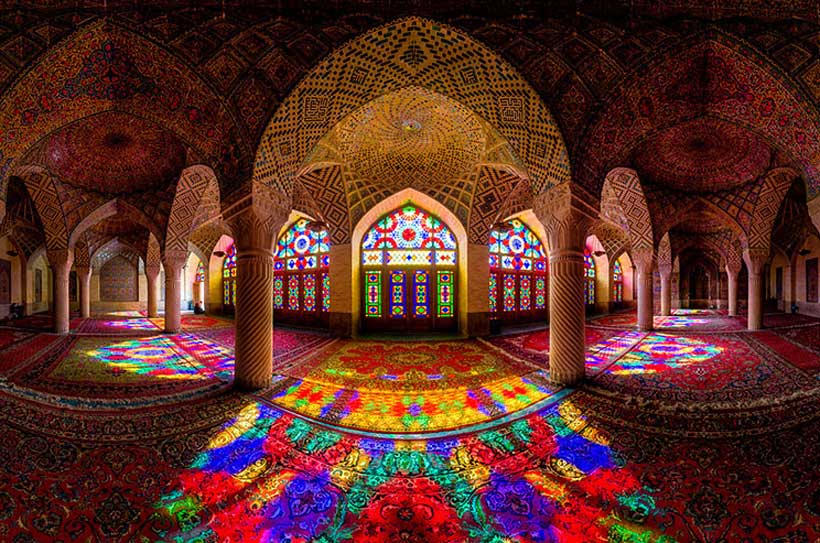 The Washington factor has been and remains, if not the main obstacle, then at least a deterrent to Iran's strengthening in Central Asia over the past thirty years. The former Soviet Central Asian Muslim republics – Uzbekistan, Kazakhstan, Kyrgyzstan, Tajikistan, and Turkmenistan – collectively known as the "Five Stans", is a scene of the big game and intense rivalry. In view of geopolitical and geo-economic conditions, these countries have experienced ups and downs in collaboration with Iran. Amid the background of the intensifying Iranian crisis, this article presents a brief analysis of the cooperation between Iran and Central Asian countries, whose people are regional neighbors and have close linguistic, historical and cultural commonalities.
Iran's "soft power" in Central Asia
After the collapse of the Soviet Union in 1991, Iran was among the first countries to recognize the independence of the five Central Asian republics, intending to spread its influence through cultural, historical and religious commonalities. The establishment of the first diplomatic relations fell on Iranian president Ali Akbar Hashemi Rafsanjani, who was identified in Central Asia as a relatively moderate leader. He was well aware that after 80 years of communist influence, these "Stans" secular regimes would not accept any Islamic ideology. Therefore, in the late 1990s, his government sought to consolidate the foundations of cultural and historical ties as a tool of "soft power" of Iran's Central Asia policy.
The main executive body for promoting Iranian "soft power" in the region has become the Islamic Culture and Relations Organization (ICRO), a parastatal agency that is subordinate to the Ministry of Culture and Islamic Guidance. This organization was considered Iran's de facto public diplomacy organization and is under the control of the Supreme Leader's office. By opening Iranian cultural centers in all Central Asian capitals, it has sought to institutionalize elements and patterns of its Persian language and culture in the region. Today, leading Central Asian faculties sufficiently promote Persian language courses that are supported by the Islamic Republic embassies.
In the light of the objectives of the present study, particularly Tajikistan case is seen as a tool of Iranian 'soft power' to create a "bridge" between Tehran and Central Asia and become a regional leader. These two ethnicities are considered relatively close, sharing the same Persian roots and constituting the basis of the "Great Persian World."
Accordingly, with the financial support of Iran's government, Research Projects such as the Tajik-Persian Culture Research Institute, the "Alhoda" bookstores and "Payvand" magazine have also had an important role in the regional influence. In accordance with the agreement on cooperation in the field of higher education, Tehran funded Tajik students to study at Iranian universities, especially in the modern Persian language and literature. In addition, in 2009, the Iranian state-run Persian News Agency opened its first office in Dushanbe. Correspondingly, Iran was able to represent itself as the main defender and provider of Persian heritage to the Tajik nation.
Additionally, Iran has solidly invested in the Tajik economy, ranking itself as the second foreign investor after China. This was particularly seen during the rule of conservative president Mahmoud Ahmadinejad, who due to the growing confrontation with the West, preferred cooperation with the northern post-Soviet countries of Central Asia and the Caucasus. His government funded the construction of the Anzob/Istiqlol tunnel through the Pamirs, and the Sangtuda-2 hydropower plant. Alongside its economic support, the Tehran government has been trying to implement its own nuclear project and receiving political support from Tajikistan.
A single geographical territory in the past made these countries to have closer cultural, economic and political integration. Mahmoud Ahmadinejad sought to use the national-cultural identity as a starting point for creating a Union of Persian-Speaking Nations: Iran, Afghanistan and Tajikistan. Its first joint summit was held in Dushanbe onJuly 2006, when they decided to establish a jointly-run Persian-language TV channel called "Navrooz-TV". Also Ahmadinejad's initiative, the three states established the Economic Council of the Persian-Speaking Union in March 2008.
Regional Implications
The shift of political soft power is taking place at a time of intensified geopolitical uncertainty for Iran. Therefore, it is imperative to question whether Tehran's ambitions to break out of international isolation was indeed successful. At first, the person spearheading this debate the most was none other than Afghanistan's former president Hamid Karzai, when the U.S. and NATO forces ensured country's military, economic and financial stability of the country. Therefore keeping excessive close ties with Iran would damage its connections with powerful western partners. Secondly, Russia's President Vladimir Putin was negatively viewed at the new Persian Union as it has military and political leverage in Tajikistan. Consequently, Russia was firm in ensuring that Tehran would not strengthen its role in the region. Moreover, Iran's activities in the Middle East, which caused inter-religious tensions between Sunni and Shia Islam, also affected the sentiments of Central Asian Muslims. Saudi Arabia, Iran's historical rival, has taken active steps to reach out to Sunni Tajiks to bring them to its side. Over the past thirty years, the Gulf monarchy has spent billions of dollars on spreading radical Islam in the "Five Stans" and Iran's retention.
Tit for tat
Relations between Tajikistan and Iran seriously deteriorated in 2015 as Tajik authorities accused Iran of supporting the opposition Islamic Renaissance Party of Tajikistan (IRPT), attempting a coup d'état in the country and training Tajik Islamic militants in Iran. Iran incurred Tajikistan's profound rage in December 2015, when Iran's top leader Ali Khamenei received IRPT leader Muhiddin Kabiri, who left the country due to political persecution of the authorities. Dushanbe saw the hand of Iran in a terror act on July 2018, in Danghara where 4 foreign tourists were killed. Notwithstanding, Iran has diplomatically rejected the accusation, which deteriorated the relationship between the two Persian-speaking states.
The growth of anti-Iranian sentiment, accompanied by demonstrations in front of the Iranian embassy in Dushanbe, putting an end to Tehran's initiative in creating a Union of Persian-Speaking Nations based on close linguistic, historical and cultural commonalities. Due to the opposition of regional players and the absence of a broad Shia base, Iran failed to implement the project of the "Great Persia" in Central Asia, as it tries in the Middle East.
As a result of growing tensions, Iran significantly reduced investment in the Tajik economy and closed its economic and cultural offices in the north of Tajikistan. To hold on to its strong lineage of refuting sanctions, Tajikistan banned the import of Iranian food and goods "due to poor quality", abolished a simplified way of obtaining visas for Iranians, and closed the branch of the Imam Khomeini Relief Committee.
After reaching the 2015 nuclear deal, formally known as the Joint Comprehensive Plan of Action (JCPOA), and partial withdrawal of the international sanctions, the Rouhani government sought to resume broken relations with the European Union, Japan, South Korea, and East Asia. The result of this policy was a significant reduction in Iran's trade with all the countries of Central Asia since 2016. According to official data, trade between Tajikistan and Iran decreased substantially more than three times, while Iran's trade with Kazakhstan and Kyrgyzstan experienced a significant loss in numbers.
Iran's nuclear agenda in the Central Asian multilateral cooperation
The "diplomatic quarrel" and a "trade war" between Tajikistan and Iran negatively influenced Tehran's ambition to join the Shanghai Cooperation Organization. Even though Iran filed a formal application for membership in 2008, Tajikistan twice vetoed its admission and promptly placed its harsh posture against Iran. At the last SCO summit in the Kyrgyz capital Bishkek on June 2019, Russia and China firmly supported Iran and stated that the other members, despite the U.S. withdrawal from JCPOA, should respect the nuclear deal. Now that the temperature of tension between Tehran and Washington has reached its highest point, as the SCO has become one of the international platforms for Iranian President Rouhani, who accused the US of "serious" threat to regional and global stability.
Governments of the "Five Stans" seek to maintain a middle position on the Iranian nuclear issue, affirming the right of Iran to use nuclear technology for peaceful purposes. Today, as the Trump administration's "maximum pressure" policy has cornered Iran and its economy has been in terrible pain, the new president of Kazakhstan, Kasymzhomart Tokayev, called for the resolution of nuclear contradictions through diplomacy. Being the country's top diplomat and Prime minister in the 90s, Tokayev played a key role in eliminating Kazakhstan's nuclear arsenal, inherited from the USSR, and gaining the status of a non-nuclear power. In the past, Kazakhstan has repeatedly called Iran to follow its example.
In addition, Iran and the Central Asian countries also cooperate within the framework of the OIC, the ECO and the CICA, whose platform Iran uses to accuse "American imperialism" and defend its nuclear ambition.
Conclusion
The ups and downs of bilateral and multilateral cooperation of Iran with the "Five Stans" over the past quarter-century have shown that Tehran failed to establish its zone of influence in Central Asia, in the same way as it has created Iranian proxy Shia groups in the Middle East. The main reason for Tehran's inability to prove itself as an attractive economic partner in Central Asia is the US long-term strategy to contain Iran through economic sanctions and its confrontation with the West over its nuclear program. Therefore, despite the advantages of geographic, religious and cultural commonalities, Iran remains unable to open a "window" to Central Asia in conditions of international isolation and emerge as a regional power.