ISIS is on the run and its not just because of coalition air strikes. The brave resistance of the Peshmerga also could not dislodge them except from Korbane. Who is taking the fight to ISIS in their strongholds?
It is Iran.
This is embarrassing for the USA but is it doing good. The trick is can we use this not only for our own good but also to leverage positive change within Iran and so bring about more stability to the Middle East?
The Middle East is full of contradictions and foreign policy has to keep up.
The Iranians and Kurds have at various times been cruel and persecuted Christians but in recent times they also helped Christians fleeing persecution from ISIS and they are now the only forces that seem capable of pushing ISIS back.
Entrenched dogmas of who is evil and who is not don't fit anymore. Our policy needs to be nimble and be based on Realpolitik based on an open mind of what is in our best interests today.
One would have expected our NATO ally Turkey to do more to help civilization get rid of the monster of ISIS. Turkey may be a member of NATO and a supposed ally, yet they allow their borders to be porous to the streaming of fighters to join ISIS and take out oil exports for them. 100 years ago Turkey also got their hands very dirty ingenocidal treatment of its minorities by allowing cruel administrators and the uneducated cruelty of the mob to commit ethnic cleansing on a mass scale against Armenian and Greek Christians at the fall of the Caliphate. Then under the wise leadership of Mustafa Kemal (Atatürk Devrimleri ) it threw off the fanaticism of the backward looking Caliphate thinking and became a successful secular democracy. Recep Tayyip Erdoğan seems to want to undo much of the good Atatürk accomplished for Turkey by pursuing an Islamist leaning agenda. Also Turkey is fearful of the Kurds who want to create their own country and so did not want to assist them with the liberation of their Iraqi and Syrian towns from ISIS/ #deashbags. Yet the Kurdish people whom the Turkish government has also persecuted are doing more than mighty NATO member Turkey to expunge the world of evil of Daesh.
It is understandable why Israel is concerned about Iran and its use of nuclear technology because of the history of Lebanon, what Hamas is doing in Gaza and the role of Hezbollah. It fears peaceful use of uranium may lead to a 'breakout' into military purposes. However that is by no means a fait accompli (and Obama is trying to put conditions on the programme to ensure transparency that this will not happen). If the safeguards fail and Iran cheats, the US can always deal with that by dropping MOP's on them and at the same time forcing regime change to a public yearning for more freedom. Israel's MOP's are not big enough and they don't have bombers big enough to carry US MOP's and so any attack by Israel using KSA airspace or no, will be largely symbolic and only lead to war without any necessary strategic advantage by airstrikes. Israel's policy of continuing to isolate Iran and favour KSA will only keep the status quo alive and so ISIS alive and well to continue genocide of Christians,and other minorities and persecute Shia. Israel's security at the expense of Christian lives is not an option I nor many other Christians would favour even though we are a friend to the Jewish people. Something has to change as Obama will not commit boots on the ground.
Iran is burdened (as is any nation under the yoke of unyielding totalitarianism) by the current fanatical leadership dynamic. It leads to both internal repression and external security concerns in the region.
The fanatical theocracy in Iran has wrongly persecuted all faiths including Christians. However, that is as much about 'keeping a lid' on internal dissent as it is a religious persecution.
I recall the people of Iran shedding tears and lighting candles after 9/11 but the Palestinians, Taliban and Wahhabi's were firing guns into the air in jubilation. Yet we bow down to KSA and fight for Kuwait and yet their petro dollars fund (via their rich elites and charities) ISIS that behead and crucify Christians merely because they exist.
So if Iran puts boots on the ground to destroy (the greater) evil of ISIS and we can build bridges to Iran, lift sanctions and incorporate them into the civilized world (then there are reasonable prospects to expect a loosening of the grip of the fanatical theocracy as the ordinary people of Iran assert their rights to freedoms including the right to practice their religions including Christianity) because at least the hearts of the people are soft and open to compassion and mercy.
My heart tells me that Iran is doing good when I see the black flags of ISIS running away from their stronghold of Tikrit. Am I misguided in my hope for the Iraqi people? Dare I hope for peace in Syria? If I took the view that Iran is and will always be a member of the 'Axis of Evil' I would be called a redneck and that the West ought not countenance Iran putting boots on the ground in Iraq or Syria be sound hawkish policy. However I choose to think Realpolitik that there is both utility in joining them to get rid of the (more obvious) existential menace and scourge of ISIS but also hope for Iran to become less dogmatic by engaging with them and having a fairer balance with all countries in the Middle East. Certainly the terror around the world against our homelands these past 15 years has been by Sunni Wahhabi Salafi extremists funded not by Iran but by KSA, Qatar and Kuwait and the Jihadi's trained by Deobandi camps in Pakistan. So the West would do well to have a proper balance in its dealings in the world and not repeat the mistakes of the past (such as arming Al Qaeda to fight Russia in Afghanistan and thereby leading to 9/11 by myopic foreign policy).
Iran has a positive role to play. Our national interest in the West is best served by Realpolitik and not cold war rhetoric. Remember former Secretary of State Henry Kissinger said that
"Iran is a natural ally" of the U.S "It's the ideological, religious component that makes it an antagonist…(so) we have to be careful".
Remember too that in God's 'economy', He can use even a 'Cyrus' to bless and liberate.
US intelligence report leaves Saudi Arabia with no good geopolitical choices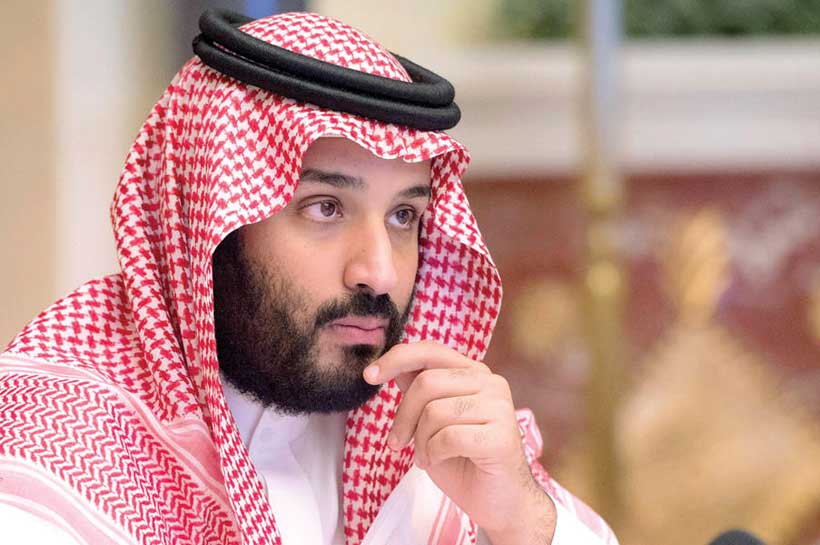 The Biden administration's publication of a US intelligence report that holds Saudi Crown Prince Mohammed bin Salman responsible for the killing of journalist Jamal Khashoggi creates a fundamental challenge to the kingdom's geopolitical ambitions.
The challenge lies in whether and how Saudi Arabia will seek to further diversify its alliances with other world powers in response to the report and US human rights pressure.
Saudi and United Arab Emirates options are limited by that fact that they cannot fully replace the United States as a mainstay of their defence as well as their quest for regional hegemony, even if the report revives perceptions of the US as unreliable and at odds with their policies.
As Saudi King Salman and Prince Mohammed contemplate their options, including strengthening relations with external players such as China and Russia, they may find that reliance on these forces could prove riskier than the pitfalls of the kingdom's ties with the United States.
Core to Saudi as well as UAE considerations is likely to be the shaping of the ultimate balance of power between the kingdom and Iran in a swath of land stretching from the Atlantic coast of Africa to Central Asia's border with China.
US officials privately suggest that regional jockeying in an environment in which world power is being rebalanced to create a new world order was the key driver of Saudi and UAE as well as Israeli opposition from day one to the 2015 nuclear accord with Iran that the United States together with Europe, China, and Russia negotiated. That remains the driver of criticism of US President Joe Biden's efforts to revive the agreement.
"If forced to choose, Riyadh preferred an isolated Iran with a nuclear bomb to an internationally accepted Iran unarmed with the weapons of doom," said Trita Parsi, executive vice president of the Washington-based Quincy Institute for Responsible Statecraft and founder of the National Iranian American Council. Mr. Parsi was summing up Saudi and Emirati attitudes based on interviews with officials involved in the negotiations at a time that Mr. Biden was vice-president.
As a result, Saudi Arabia, the UAE, and Israel appear to remain determined to either foil a return of the United States to the accord, from which Mr. Biden's predecessor, Donald J. Trump, withdrew, or ensure that it imposes conditions on Iran that would severely undermine its claim to regional hegemony.
In the ultimate analysis, the Gulf states and Israel share US objectives that include not only restricting Iran's nuclear capabilities but also limiting its ballistic missiles program and ending support for non-state actors like Lebanon's Hezbollah, Iraqi militias, and Yemen's Houthis. The Middle Eastern states differ with the Biden administration on how to achieve those objectives and the sequencing of their pursuit.
Even so, the Gulf states are likely to realize as Saudi Arabia contemplates its next steps what Israel already knows: China and Russia's commitment to the defence of Saudi Arabia or Israel are unlikely to match that of the United States given that they view an Iran unfettered by sanctions and international isolation as strategic in ways that only Turkey rather than other Middle Eastern states can match.
Saudi Arabia and the UAE will also have to recognize that they can attempt to influence US policies with the help of Israel's powerful Washington lobby and influential US lobbying and public relations companies in ways that they are not able to do in autocratic China or authoritarian Russia.
No doubt, China and Russia will seek to exploit opportunities created by the United States' recalibration of its relations with Saudi Arabia with arms sales as well as increased trade and investment.
But that will not alter the two countries' long-term view of Iran as a country, albeit problematic, with attributes that the Gulf states cannot match even if it is momentarily in economic and political disrepair.
Those attributes include Iran's geography as a gateway at the crossroads of Central Asia, the Middle East and Europe; ethnic, cultural, and religious ties with Central Asia and the Middle East as a result of history and empire; a deep-seated identity rooted in empire; some of the world's foremost oil and gas reserves; a large, highly educated population of 83 million that constitutes a huge domestic market; a fundamentally diversified economy; and a battle-hardened military.
Iran also shares Chinese and Russian ambitions to contain US influence even if its aspirations at times clash with those of China and Russia.
"China's BRI will on paper finance additional transit options for the transfer of goods from ports in southern to northern Iran and beyond to Turkey, Russia, or Europe. China has a number of transit options available to it, but Iranian territory is difficult to avoid for any south-north or east-west links," said Iran scholar Alex Vatanka referring to Beijing's infrastructure, transportation and energy-driven Belt and Road Initiative.
Compared to an unfettered Iran, Saudi Arabia and the UAE primarily offer geography related to some of the most strategic waterways through which much of the world's oil and gas flows as well their positioning opposite the Horn of Africa and their energy reserves.
Moreover, Saudi Arabia's position as a religious leader in the Muslim world built on its custodianship of Islam's two holiest cities, Mecca and Medina, potentially could be challenged as the kingdom competes for leadership with other Middle Eastern and Asian Muslim-majority states.
On the principle of better the enemy that you know than the devil that you don't, Saudi leaders may find that they are, in the best of scenarios, in response to changing US policies able to rattle cages by reaching out to China and Russia in ways that they have not until now, but that at the end of the day they are deprived of good choices.
That conclusion may be reinforced by the realization that the United States has signalled by not sanctioning Prince Mohammed that it does not wish to cut its umbilical cord with the kingdom. That message was also contained in the Biden administration's earlier decision to halt the sale of weapons that Saudi Arabia could you for offensive operations in Yemen but not arms that it needs to defend its territory from external attack.
At the bottom line, Saudi Arabia's best option to counter an Iran that poses a threat to the kingdom's ambitions irrespective of whatever regime is in power would be to work with its allies to develop the kind of economic and social policies as well as governance that would enable it to capitalize on its assets to effectively compete. Containment of Iran is a short-term tactic that eventually will run its course.
Warned former British diplomat and Royal Dutch Shell executive Ian McCredie: "When the Ottoman Empire was dismantled in 1922, it created a vacuum which a series of powers have attempted to fill ever since. None has succeeded, and the result has been a century of wars, coups, and instability. Iran ruled all these lands before the Arab and Ottoman conquests. It could do so again."
Back to Strategic Hedging and Mediation in Qatar Foreign Policy after the Gulf Reconciliation
Saudi Arabia, the UAE, Bahrain and Egypt ended the land, air and sea blockade on Qatar last January. While the way how the crisis ended revealed the control of the Saudi and Emirati decision-makers on the evolution of the issue, the process of isolation by its GCC neighbors reconstructed Qatar foreign policy within a loss of trust mode and directed the Qatari decision-makers to question the country's hedging strategy in the region. Following the reconciliation in January 2021, Qatar seems to practice its mediation policy again at the regional conflicts beside bringing back to the hedging strategy towards Saudi Arabia and Iran.
The blockade, which lasted three years and half, since the June 2017 increased the level of distrust of the Qatari decision-makers to the regional states, and to realize the significance of strengthening Qatar's regional security standing and international status. While economic wealth helped the country to utilize the outcomes of the blockade for political purposes, it pushed the country to establish, or strengthen, relations with alternative allies and economic partners, particularly Iran and Turkey.
Strategic hedging, as a concept developed after the Cold War period in contrast to the bandwagoning, balancing or buck-passing, has been the major foreign policy tool of Qatar as a small state aware of its security needs. It illustrated the Qatar's aim of finding a middle ground while insuring the potential security risks of the regional actors to its national security. By hedging the risky adversaries,namely Saudi Arabia and Iran, in the region, Qatar avoided a security dilemma and minimized the risks of being threatened.The Qatar foreign policy discourse revealed not only cooperative elements but also the confrontational ones which gradually paved the way forSaudi Arabia and the allies to build a rationale to imply blockade on the country in June 2017.
Prior to the 2017 crisis, hedging strategy helped Qatar to compensate its smallness and offset the potential security threats from Iran. Qatar had signed a security cooperation agreement with Iran in December 2010 including the exchange of specialized and technical committees, expand cooperation in training and naval exercises, as well as conducting joint campaigns against terrorism and insecurity in the region. Beside cooperating with Iran at the security and economy fields, Qatar avoided to challenge Saudi Arabia and shared the common regional security worries of the GCC towards Iran. It aimed at balancing its relations between these two regional powers and at the same time remaining neutral as much as it can by employing a discourse of mediation as a foreign policy tool.
While simultaneously positioning itself alongside the GCC, Qatar decision-makers gave credits to keeping ties with Iran. Qatar allowed Turkey to open a Turkish military base in its territory even before the crisis. While already securing its national security through a US military air base, Qatar's decision for opening a Turkish military base was highly criticized by its GCC neighbors and its removal became one of the demands of Saudi Arabia and the allies to end the blockade. Qatar's decision to boost domestic defense capabilities was understandable to enhance its security during the crisis. Resuming its dialogue with Iran helped Qatar to maintain the peaceful development of the natural-gas fields of Qatar shared with Iran. Moreover, getting militarily, economically and politically close to Turkey allowed the country to diversify its military dependency from the US and the Europe. At the domestic sphere, the economic wealth helped Qatar to survive and keep the Qataris more attached to the regional desires of the country, during the crisis, all of which worked for breaking free from the Saudi influence on the foreign policy decisions of Qatar.
The GCC crisis was an opportunity for Iran to present itself as an alternative ally to Qatar than the GCC members which was observed in the enhancement of the Iranian export to the country as well as Iran's decision to allow the Qatar airways to operate by Iranian airspace. In 2017, the Iranian exports to Qatar was $250 million,$225.25 million in 2018, and $214.17 million in 2019, according to the United Nations database. China also upgraded its security partnership including selling military technical exports, major importer of LNG of Qatar.
As a result ofregionally being isolated, Qatar had a break from hedging strategy in the region while callingSaudi Arabia and the allies for a diplomatic dialogue to solve their problems. The crisis raised the sense of respect to state sovereignty at Qatar foreign policy, and eventually increased the loss of trust at the perception of the Qatari decision-makers towards the GCC members. Ironically, the chronicsecurity threat perception of Qatar towards Iran was replaced with the distrust to Saudi Arabia and the Emirates at security realm.
The crisis enabled Qatar to gainmore security and influence in the region than before as a small state. As the regional conjuncture does not promise to go back to the conditions in pre-Gulf period giventhe more multifacedregional threats, Qatar became aware of the fact that it cannot rely on the GCC or the US alone military and economically. Hence, it announced the resume of its dialogues and cooperation with Iran which signaled the continuity of the hedging strategy of the Qatar foreign policy. Despite this strategy can be considered as part of escaping the possibility of new threats from Iran,it works for undermining the regional power of both Saudi Arabia and Iran through economic, diplomatic and institutional instruments.
In post-reconciliation period, it seems that Qatar manages to gain a high degree of freedom of sovereign action within the GCC. This helps Qatar to maintain its strategic interests and decide with whom to cooperate at the times of crisis or peace. Qatar is more aware of the impact of the structural features of power in domestic politics and regional security, hence pays importance to build counter alliances towards its neighbors at the same time cooperating with them, and without challenging them rhetorically or materially. The Gulf reconciliation did not weaken the Iran's potential ally status to Qatar, in contrary, Qatar announced that it will keep Iran in the game and, moreover, willing to mediate with Saudi Arabia and Iran.
Qatar is not anymore looking for minimizing threats to its stability and survive in the multipolar dynamics of the region. The decision-makersarenow motivated to pursue the Qatar's own strategic interests, and mediate Saudi Arabi and Iran, Iran and the US, Saudi Arabia and Turkey. Qatarwould to like to achieve the rewards of its bilateral military and economic establishments during the blockade over the changing attitude of the Gulf neighbors towards its rights as a sovereign state beside strengthening its regional status and international standing. As the al-Ula GCC summit in January was far from directly addressing the major roots of the Gulf crisis, it is exposed to give birthto the new conflicts at the foreign policy and regional security perception of the states at different shapes, and pave the way for the Qatari decision-makers to present the country as a mediator of the region again.
A little acknowledged clause may be main obstacle to revival of Iran nuclear accord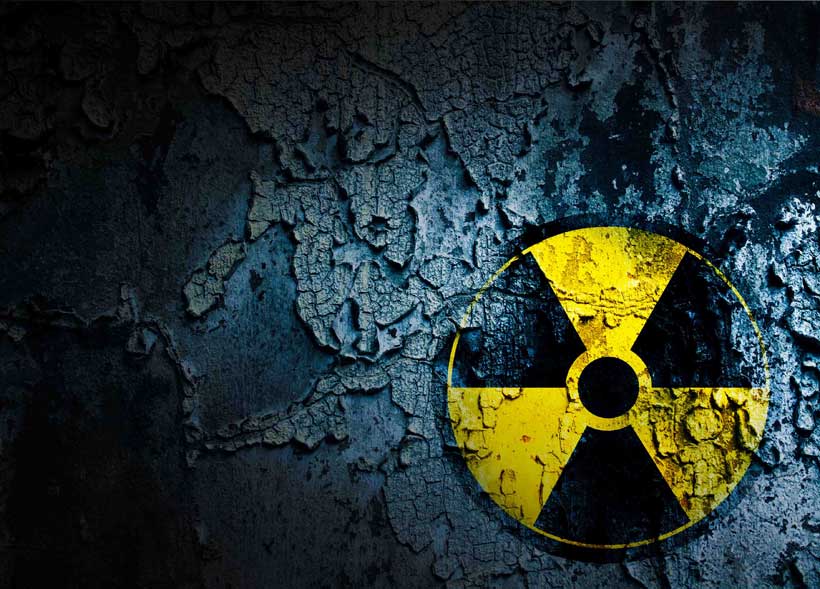 A little acknowledged provision of the 2015 international agreement that curbed Iran's nuclear program explains jockeying by the United States and the Islamic republic over the modalities of a US return to the deal from which President Donald J. Trump withdrew.
The provision's magic date is 2023, when the Biden administration if it returns to the agreement, would have to seek Congressional approval for the lifting or modification of all US nuclear-related sanctions against Iran.
Both the administration and Iran recognize that Congressional approval is likely to be a tall order, if not impossible, given bi-partisan US distrust, animosity, and suspicion of the Islamic republic.
As a result, the United States and Iran have different objectives in negotiating a US return to the accord.
The Biden administration is attempting to engineer a process that would allow it to sidestep the 2023 hurdle as well as ensure a negotiation that would update the six-year-old deal, limit Iran's controversial ballistic missiles program and halt Iranian support for non-state actors in Lebanon, Iraq, and Yemen.
A pro-longed negotiation would allow President Joe Biden to focus Congress on his domestic legislative agenda without Iran being a disruptive detraction.
Mr. Biden "needs something to get beyond 2023. So, he wants a process that would take a number of steps that could take…a number of years to accomplish. During that time, the United States could ease some sanctions… These small things along the way could happen in a process but the key is going to be to have a process that allows the Biden administration to draw this out for some time," said former State Department and National Security Council official Hillary Mann Leverett.
An extended process would, moreover, make it easier for Mr. Biden to convince America's sceptical Middle Eastern partners – Israel, Saudi Arabia, and the United Arab Emirates – that a return to the deal is the right thing to do.
Mr. Biden sought to reassure its partners that, unlike Mr. Trump, he would stand by the US commitment to their defence with this week's missile attack on an Iranian-backed Shiite militia base in Syria. The strike was in response to allegedly Iranian-backed militia attacks on US targets in Iraq as well as the firing of projectiles against Saudi Arabia reportedly from Iraqi territory.
The US attack also served notice to Iran that it was dealing with a new administration that is more committed to its international commitments and multilateralism as well as a revival of the nuclear agreement but not at any price.
The administration has reinforced its message by asking other countries to support a formal censure of Iran over its accelerating nuclear activities at next week's meeting in Vienna of the International Atomic Energy Agency's (IAEA) board of governors.
The United States wants the IAEA to take Iran to task for stepping up production of nuclear fuel in violation of the nuclear accord and stalling the agency's inquiries into the presence of uranium particles at undeclared sites.
While risking a perilous military tit-for-tat with Iran, the US moves are likely to reinforce Iranian domestic and economic pressures, in part in anticipation of the 2023 milestone, to seek an immediate and unconditional US return to the accord and lifting of sanctions.
Pressure on the Iranian government to secure immediate tangible results is compounded by a public that is clamouring for economic and public health relief and largely blames government mismanagement and corruption rather than harsh US sanctions for the country's economic misery and inability to get the pandemic under control.
The sanctions were imposed after Mr. Trump withdrew from the nuclear accord in 2018.
The pressure is further bolstered by the fact that recent public opinion polls show that the public, like the government, has little faith in the United States living up to its commitments under a potentially revived nuclear deal.
The results suggest that neither the government nor the Iranian public would have confidence in a process that produces only a partial lifting of sanctions. They also indicated a drop of support for the deal from more than 75 per cent in 2015 to about 50 per cent today.
Two-thirds of those polled opposed negotiating restrictions on Iran's ballistic missile program as well as its support for regional proxies even if it would lead to a lifting of all sanctions.
Public opinion makes an Iranian agreement to negotiate non-nuclear issues in the absence of a broader effort to restructure the Middle East's security architecture that would introduce arms controls for all as well as some kind of non-aggression agreement and conflict management mechanism a long shot at best.
Among Middle Eastern opponents of the nuclear agreement, Israel is the country that has come out swinging.
The country's chief of staff, Lt. Gen. Aviv Kochavi, last month rejected a return to the deal and signalled that Israel would keep its military options on the table. Mr. Kochavi said he had ordered his armed forces to "to prepare a number of operational plans, in addition to those already in place."
Israel's ambassador to the United States, Gilad Erdan, suggested a couple of weeks later that his country may not engage with the Biden administration regarding Iran if it returns to the nuclear agreement.
"We will not be able to be part of such a process if the new administration returns to that deal," Mr. Erdan said.
By taking the heat, Israel's posturing shields the Gulf states who have demanded to be part of any negotiation from exposing themselves to further US criticism by expressing explicit rejection of Mr. Biden's policy.
To manage likely differences with Israel, the Biden administration has reportedly agreed to reconvene a strategic US-Israeli working group on Iran created in 2009 during the presidency of Barak Obama. Chaired by the two countries' national security advisors, the secret group is expected to meet virtually in the next days.
It was not immediately clear whether the Biden administration was initiating similar consultations with Saudi Arabia and the UAE.
In a confusing twist, Israel has attracted attention to its own officially unacknowledged nuclear weapons capacity by embarking on major construction at its Dimona reactor that was captured by satellite photos obtained by the Associated Press.
Some analysts suggested that Israel's hard line rejection of the Biden administration's approach may be designed to distract attention from upgrades and alterations it may be undertaking at the Dimona facility.
"If you're Israel and you are going to have to undertake a major construction project at Dimona that will draw attention, that's probably the time that you would scream the most about the Iranians," said non-proliferation expert Jeffrey Lewis.