The reason I am writing this is to help someone who is in the same situation where I found myself eighteen years ago, so they can benefit from my own funny, unique, sometimes hurtful, painful, and uncomfortable and even humiliating personal experience.
Bipolar or manic depression is a psychiatric illness also known as bipolar mood disorder or having mood swings. I have lived with this debilitating, mysterious and deadly disease my whole life. I have struggled to overcome the stigma attached to this disease by people who are intimidated by anything that they do not have any control over.
This is my story. Sometimes I imagine that I am standing on a stage giving a seminar when I say those words.
I am just like you. I believe there is nothing extraordinary about my life except the way I choose to live it. Some people have to have physical proof that something is amiss with their body. We put so much of our faith into the hands of healers. Faith is a supernatural force of will. Time, God, homeopathy, holistic repatterning, reflexology, full body massage, tea, herbal infusions, therapists, psychiatrists and doctors are all healers. We do not have time to visualise and reflect what our bodies are trying to tell us why we are hurting.
The illness was there for a long time. Now when I look back the truth about it is undeniable. It can be cured, or at best prevented from recurring, to the best of the patient, the doctor and the pharmacist's ability.
I do not believe in labels like gifted, talented, creative genius or eccentric or savant.
It is such a fine illness that influences subtle nuances in an individual's behaviour, that it takes a cluster of specific symptoms to diagnose it. It takes charge of your brain's serotonin and dopamine levels. The feel- good hormones in your brain and that are when your slow descent into a personal and very private hell begins – your secret pain.
I was brought up in a liberal-minded household by parents who believed that love, happiness and peacefulness where greater aspirations than prestige, position and status. I am part of only a lucky few. I was taught not to bear grudges. I was told when someone hurt my feelings to ignore him or her and see him or her for who they truly were. I was taught to be forgiving and understanding and that there was not any difference between the rich and the poor children at the schools I went to. I was taught that the noblest profession in the world was being a teacher. Re-enforcing values and excellence, as well as enriching wonderfully young lives filled with so much hope and promise.
My parents taught by example. My father is a community leader and my mother is a teacher.
What I do believe is that the word stigma is a synonym for phobia. I believe people choose to see the very best in someone and that their judgement is clouded when they ignore the rest. Acceptance is something that I think we all think comes at a very high price. It is the denial of human dignity that comes at a great price with unforeseeable circumstances.
The signs and symptoms of a hypomanic episode are as follows. You behave wild and free, have depressive slumps, spiralling depression. You do not sleep. You do not nap. You are the focus – the centre of the universe. You are beautiful, smart, determined but the reflection that everybody else sees is militant, horribly annoying and irritating.
You feel humiliated in later introspection while others felt uncomfortable in your presence. You, Dr. Jekyll incognito and Mr Hyde in the flesh.
There is a genetic predisposition to depression and mania as well. There has been a history of mental illness on my father's side including alcoholism, depression and suicide. Depression is a devastating illness that affects millions of people worldwide. The more family values are on the decrease the more suicide is on the increase.
People refer to their depression as sadness and stress. Mental health seems not to be a moot point for people in government.
I am writing this is to answer questions I had about the suicidal illness and myself. The discovery that my depression was not clinical depression but that it was manic depression, the onset of my mood swings and Christianity in my own life. If North America can be described as the 'Prozac Nation' by the North American author Elizabeth Wurtzel and the USA coined the terms 'hype' and 'spin' then why is mental health such a low on the list of priorities of the people we voted into power when it basically affects everyone around us directly or indirectly, in a significant manner or otherwise?
Note by Abigail George: The following essay was published in the book 'Being Bipolar: Stories from Those Living with the Disorder and Those Who Love Them' by Rachel Ellen Koski (Editor) as well as the 34th Ovi Symposium in Ovi Magazine: Finland's English Online Magazine.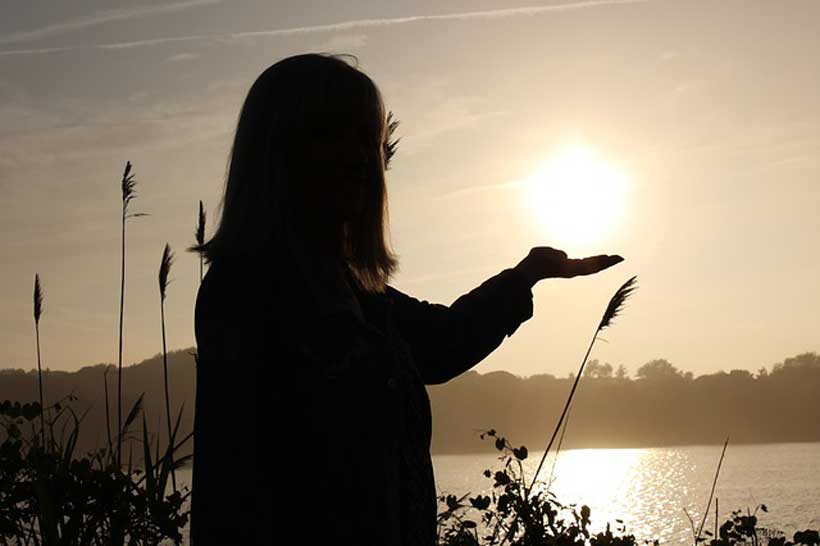 The Invasion is over. Russia will display its power and its might in a victory parade in Mariupol on 9 May which will take place on the same day of Moscow's Victory Parade Day, which celebrates its victory over Nazi Germany as if to remind the world of genocide and its high cost.
The cost of life, of the innocence of young children, of livelihood, food shortages and resources. The resistance fought bravely under the leadership of a man who came into office with no military experience but a law degree and a first lady who models for the fashion pages.
What did the United Nations Secretary General and Putin discuss behind closed doors? We do know that a finality has been reached and that we have God to thank for that.
Zelensky and the Ukrainian resistance can now breathe a sigh of relief but for how long and what are the long-term repercussions of this war. We need to look at the end of the Second World War when the spoils were divided amongst Great Britain, the United States of America and the Soviet Union.
Mariupol is a city that is situated in the south-east of Ukraine. This is where the centre of the celebrations will take place. As we speak the bodies of the dead are being removed. In Bosnia we saw mass graves. In the Ukraine we saw mass graves, but nobody has spoken of the Igbo genocide, the Rwandan genocide and the South African genocide where millions of people disappeared without a trace. It is as if the world is saying that a European's life matters more to humanity than a Non-European's to God.
If I had to pen a letter to the authorities, it would read as follows. President Zelensky, you care about your people but now they are refugees. Is it safe for them to come home? African students studying abroad in your country were not given a safe passage to return home. To return to safety and out of harm's way.
I feel that everything in Zelensky's life had been leading him up to this moment. The moment where he did not surrender to Putin's conditions
Page Break
but with the West. Zelensky has been principled, patient and prepared but then again so has Putin and both have stuck to their ideology of winning the war at all costs. It mattered to neither side how many lives would be lost. They only wanted to win. Putin came to the negotiation table. Zelensky approached the negotiation table but was enamoured by the West and Biden. But Biden has his own personal struggles. He has suffered much grief and personal loss in his own life. All these men have been living on the edge since the beginning of this year.
A woman calls standing up for her rights a war on feminism. A man is quick to pick up a gun, throw down his moral compass and pump bullets, shrapnel and limpet mines where children play, couples walk hand in hand discussing their future or gazing into their eyes.
What is left now for the world to do? We looked on in horror as there were executions but that is what happened during the apartheid regime and even then, the world turned their head away as unspeakable acts of horror and terror were the order of the day.
I suggest if you want to know the history of Russia from the USSR to the Soviet Union (and if you want to understand the legalities of the Cold War and that this is just a case of history repeating itself) you must begin to educate yourself by reading and I suggest you start with the Russian poets before you start with War and Peace.

The mug seemed to have taken on a mysterious illness. Something which she could not fathom. She thought of her lonely and homesick sister in Rilke's Prague. She thought of Rilke at the Military Academy also lonely and homesick. Now she was lonely and homesick for something that she could not begin to imagine. She began to think of the man. He had not become an illusion to her yet. She had been beautiful and desired in his arms. Wondered if that would happen to her now. Had she been rejected because she was plain she would have understood. Sometimes illness just had these magical repercussions.

A kiss is something that is very personal. You give someone your soul with a kiss and in return you take theirs. It has been two years of un-joy and unhappiness for her. Whatever that means. All she knew of sadness returned to her in the man's absence. She became eccentric in her longing for him. The woman no longer had any rights or ownership over the man. Your lady, she thought to herself. Who is she? She wondered if the man was David in his planting season. She thought of the invasion. The woman in the pharmacy her mother had happened upon whose nieces had left for Angola and the Congo.

The woman was reading her journal in the bath. The bathwater was crinkling up the pages in the corners. Her fingers were turning into prunes. Everything seemed mismanaged. A woman is capable of many things. Managing the personal intrigue of the affairs of the heart. This woman wasn't aligned to the celestial navigation of her mother and grandmothers and tribe of wilderness aunts. She was shy. People did not really know this about her really because boy could she write frankly and talk about the sexual transaction frankly in her stories. Getting up on the stage and talking in front of people was an ordeal.

It filled her with an intense anxiety. She began to write a poem balancing her notebook on her knees. She called it "Breathing Space". Don't allow me room to breathe. Don't. Don't love me or placate me. Call me docile or pet. Read my lips. Mark my words. Just let the river come Virgil and flow into your narrative and my back story because I value you. Will always remember you and value the opinions you shared with me. This I promise you. Privacy is just an interruption. I do not know anything about Paris in the Springtime. I do not know your deliberate interaction with the world anymore.

I called my own ability a limitation. And when I speak of you now to the hours, to the silence I speak of desire and memory. Moonlight falls. Leaf fades. Dishes pile up in the sink and I have errands to run but you're still magical to me Virgil. Still muse. Still inspiration. Lockdown was something else. It was not magical. I carry you in my soul. In the palimpsest. Your heart goes on. And I find myself in another city's paradigm shift. Oh, to not live vicariously through Anne Sexton's poetry religiously you know. I had to confess when I greeted you at the door. You took your seat and I took mine.

Everything had been said by a look, a glance. Now you're as alive to me in this room as a branch in springtime. I imagine the flowers bloom in your eyes. I think of yours hands and your nature and your instinct. I miss you you know. More than I really want to. It feeds and nurtures my malnourished veins. It keeps me alive. It keeps me stronger than death. You are the craft of leadership and workmanship Virgil. The bathwater was becoming cold. She lifted the pen to her lips and began to play with it in her mouth before setting down her thoughts furiously on the page in front of her again.

I need love. I need love. I need love but you've gone away. I must go on living this life without you. Without you binary star. Without your auxiliary map. Without your infinite grace. Without your castle. Without your song in my head and currency in my hands I am nomad now. The dune has a kind of consistency this morning. I am efficient deal-closer. I move efficiently in tune with birdsong as I listen to the radio. Combined they make a symphony. You're beach and I'm disappearing underground needing wave to validate my era. I don't go out anymore. That sun is a bully. Dang it! Be you.

That's all I can be when I look at my introspective face now that you're gone. I don't want to think about you but I do. Perhaps the man had come into her life to remind her that she was still a woman. She remembered as he turned his head away from her, how he made her laugh. It had been a joy to be in his presence. I remember our romance, she would recount to her second oldest nephew's teenage son. You could have married, they all said that. But I would not have married the one. The sadness remained. Sadness from childhood, sadness from romantic entanglements enveloped her in her eighties. Be kind but don't forget to love.

"Why are you here? I mean why are you here?"
"I have come to see you."
"What are you thinking?"
"I am thinking of us. When we were still together."
"Stop staring at my reflection."
"All I have is this pool of water to keep me sane."
"Ah, so you are going insane again."
"Come back to me."
"I live in another country now with my wife and child."
"Something which I could not give to you." The woman said sadly.

She began to disrobe then. Having made the decision to drown herself in the pool of water. The man in the water began to grow excited. His mindset had become enthusiastic.

"What are you doing?"
"Death. Death to self. Death to ego. Death to the man."
"That's impossible. In your world I no longer exist."
"You exist inside my head."
"You won't find me in hell or heaven since I am very much still alive."
"That's impossible."
"How is that impossible? You were too plain for me. I needed a beauty in my life."
"You needed a wife. I could have become a wife. Your wife."
"My wife. You were too old to have a child."
"Are you happy?"
"I am generally unhappy with my life."
"All men need beauty but what does the woman need or want or even desire?"
"You have to answer that for yourself."
"I wish you were still here."
"So do I. There are days that I miss you."
"That is just the illusory self talking."
"My psyche is fractured because of you."
"My identity is fragmented because of you."
"Dance with the moon. Let it guide you. Be your spotlight."
"We are no longer together. I am not going to do that for you anymore."
"Dance in the moonlight. Go on. For me."
"Nothing but wishful thinking."
"You still love me. After all this time when you could have had another."
"Why would I have stopped loving you? For a woman matters of the heart are never that easy to explain."
"You were as plain as paper."
"You were a soldier another life."
"I was."
"I think of the conversations we could have had."
"Why?"
"I could have been your Eve and yet you rejected me."
"That is neither here nor there now."
"I will eat now."
"Alone?"
"Yes."
"Why? You don't have to eat alone."
"You don't get it."
"Get what?"
"I still love you."
"I'm sorry. Has it come too late?"
"No. It is alright. I understand now. We were never meant to be together."
"Perhaps we both weren't ready for love."
"So the tide turns."
"It has turned cold out. Put your clothes back on."
"Talk to me about your son. The child we would have had together if I had not been too old to have children."
"He has your eyes."
"That's enough for me. Thank you."
"You were the first man to tell me that I was beautiful."
"I know. We were so innocent."
"There are days when I feel like such a failure."
"Because you lost me?"
"Because I lost you. I can't blame anyone else but myself. What are you doing?"
"I am crying."
"Tears mean nothing to me now."
"I know."
"I have to stop thinking about you but I can't bring myself to let go of you just yet."
"You come to this pool of water everyday to look at my reflection, to sunbathe and to swim."
"If I don't I overthink."
"Fall in love again."
"I can't. You were the one."
"Make love to another."
"That's impossible. I can't."
"You have to let go of me. I am not coming back to you."
"I know this. I know this but I can't let go of you."
"You're only hurting yourself."
"Is it because I hurt you?"
"I've been hurt before."
"You told me this. You promised we'd remain friends."
"It's going to rain."
"It would be so easy not to wake up tomorrow morning."
"I am trying to be happy."
"Yes, you did say that."
"I found spiritual comfort in church."
"You asked me to come with you and I was afraid."
"Why were you afraid? Why are you telling me this now?"
"I want things to be alright between us before I go home."
"You sound brighter."
"I have to leave soon. Rainclouds are gathering overhead."
"If we had met at some other time we would have made it."
"Yes, I know."
"If there had been no interference by your father, mother and brother we would have made it."
"Yes, I know."
"My answer to you is this. That you are the world's hope as a writer."
"I write novels now. You're just not around to see it."
"There's a river in my soul now that you're no longer in my life."
"There's a pale river that runs through the narrative of my next book. I am outlining it in thick Croxley notebooks. You have made me so happy Virgil. My inspiration. My muse."
"Find another. When you find another you will plant another season."
"I'll be alright."
"You can't live in the past."
"Don't lecture me. This is what makes me happy."
"To live with a man who does not love you anymore. You need help."
"Well therapy has not worked."
"Continue to write then. You need to work me out of your system."
"I have really never felt loved. Never abandoned myself completely to it. So all the men who have loved me in return I hold onto them as if they are gold."
"Remain authentic. Be the best version of yourself." the man yelled as she turned her back on the illusion of him.
"Always." she shouted and started running as the droplets hit the grass marking muddy puddles where the ground wasn't level.

The woman began to shiver and put her articles of clothing back on again as if the interlude had never happened. The man watched her but by now he was in disguise. Rain began to pour down from the sky and the woman had a bus to catch to town. She started to run through the park. Her hair damp at the nape of her neck leaving the memory and desire of the man far behind her. She could see the Eiffel Tower from where she stood and what she badly was in need of was a coffee and sandwich at one of those cafes because whenever Paris became a feast in July it became a feast for the senses. Tears burned behind her eyes.
The Lesbian Passion of Virginia Woolf
And so I come to the lady in the water, the sinner (but in the end aren't we all sinners). Virginia Woolf in the flesh, that death of the drowning visitor. Her brain cells turned into the cemented atonement of dead moths. Deaths that can be accounted for. Physical bodies that can't be spirited away, mended only souls torn from the material. Absolutely nothing escaped Virginia. The glory of love (she had that white wedding, the gift of love, she knew it, she knew of it, defended it graciously, she was no failure. I am that failure). Nothing escaped her passionate seeing eyes, her liberty, her meditations on nature, her platelets, mitochondria and bilateral symmetry no more. Only the grit, the brick walls, the mysterious interiors of the mansions of her work remained. Left behind. Granite. Diaries left behind for apprentices. Her intuition, breath and vitality has left this damned for an eternity to hell corpse. What does she have to do with the parenting skills of my distant manic depressive father and my elegant and cold mother, my cool mental illness that needed a room of its own to coexist with my brother's cigarette smoke, his fatherhood, and his triumph where I had failed and then I voyaged inwards. River Ouse captivated me. I am a woman who writes. Virginia Woolf was a woman who was a wife, a lover and woman who wrote. My ordinary madness became a thing of beauty to me. Me an empty vessel who found bright stars in women, in their husbands and children, in flowers in a vase, in the fabric of the universe at night. I am Orlando. I am Lady Lazarus. I have lived vicariously through Hiroshima, Jean Rhys the demimonde and artist's model and the feminist Sylvia Plath's cutting-edged authentic words signalling warning, communicating threads of wisdom, and protest poetry. I needed to understand the London scene, Ted Hughes, Assia Wevill, and the child from that union, Shura. I'm afraid of modernism because it's not modernism that is taking over the world. It's writing. The interpretations of an inner life, innerness, marriage, creativity and madness.
Vita and Virginia sitting in a tree. K-i-s-s-i-n-g. Don't 'look' at me. Look at 'me'. Our intimacy is something special. Your skin is a fabric I could drown in. I can do without religion but I cannot do without you. You have given me the highest form of art, and that is inspiration. How can I ever repay you? Come to me you elegant creature with all of the hopes that you have for yourself. Your goals have become mine. Your dreams my own. Beautiful, elegant Vita. My Orlando. When I read your work I am filled with a clarity of vision, astute perfection, and I feel as if I am your sole possession to have, to have, to have. Can I borrow some of your inhibitory nature, your anticipatory nostalgia, your poetic descriptions, your sky, and the sky in your eyes, your flowers, the flowers that you meditate upon in your garden, your compass that navigates you across the passages of London and Europe? And I want to share something else with you if you will let me. I have come to care very deeply about you. Understand this. Understand that I don't want to own you, claim you for my own as I am sure others have wanted to do in the past, and I do not want to possess you, and enter your world as a lover and leave as an interloper. When we are together like this, you reading my words (because there are parts of me that want to be completely honest with you about how safe I feel with the charming and seductive you). When we sit together there is still a veil of privacy, an idea of privacy on my part. I am sure the same goes for you too.
You've become my obsession and I can think of no one else's company that I want to be in. When I'm with you I can feel electricity.
I find your poetry, your humility, your abandonment, your inhibitory current stunning, Vita. You are the second love of my life. You are all the dimensions of my world. I find you clever, so artistic, your work is electric, so imaginative and dear Vita.
I've always been curious of married life. I thought I would be surround by the walls of a prison and then I married, became a wife but did not have those children and I discovered how far from the truth that was. Marriage frees you in a sense in so many wonderful and illuminating ways. I wanted Leonard. I wanted love but not necessarily a husband because I didn't think that love came with having a husband. Love comes with having a likeminded companion. You, Vita, are that likeminded companion. You come with love, with passion.
Observe the adjustments in my personality carefully whenever I am with you, study, and evaluate my dying in your arms. Learn my half-truths and white lies as I do yours Vita. I only have to hear your voice and I thrive. I achieve a new intelligence, a new acting, a new materialism, and a new language in that dry season. It should be as obvious to you now as it is to me that I am utterly besotted, smitten by you. I am in love with you. Let's set up house together. Get away together if that's impossible. And when I am without you I am a winter guest in a cold storm. I want to tell you that there is something luxurious and soothing about your skin. My Vita.
I am at your mercy. Your perfume fills my head. And when I begin to live vicariously through you, self-consciously or consciously my sadness has a complex wavelength. Brutal accomplishments threading my humanity. I have longed for them my whole life. The gratitude I have for you being a part of my life has become educational.
And they did not think of the extraordinary consequences of the gift of their relationship. They did not think. Period. They lived for love like other women did for being regarded as sex objects, parties, men, the London scene and flowers. Instead they are transformed.
The lovers whisper to themselves. They don't want to part. The grass was a dream. And they were both brides rushing to the end of adolescence, the English summer weather, its immediacy of sustaining both women's ideas of silence in the complexity of detachment. Here in the countryside, shielded by multitudes of simplistic chores, sharing the routine of waking up to their literary work, neither woman could untangle herself from their 'marriage'. These elegant English heroines, English novelists whose writings were hypnotic were oblivious to reality, the outside world, and men were rendered insignificant, invisible. Men became others and humanity, the female of the species existed in a time and space that became known as the unknown future.
After the dust, the sexual disclosure, the impulsivity of the lesbian love affair between Virginia Woolf and Vita Sackville-West no sentence could shame the both of them, their writing process, their divine prowess. Woolf gave Sackville-West authority over her physical body, and in return Sackville-West did the same. Gaps, flashbacks, embarrassing regret should come with the territory of an affair that comes to an end. The silence is textured with what is not being said, the acute longing, and the despair of loneliness, of a seductive theory identifying the beginning of this lifelong romance, the mutual admiration committee between these two gifted English women.
I know what it is to suffer. To live with the face of enduring love shining upon my frozen countenance, love realigning my psychological frame, my sexual pace. Your power stifles me, a thing. And a woman alone.
At first it's a glance framing reality, a sensual anticipation and so the landscape's feast becomes symbolic of what will come after this inconvenient love.
Photographs survive. Historical events, knowledge, actors but not manic depressives, the mentally ill, people who have an absence of order in their lives. The living do not survive.
In our world morals are made of shrinking ice. Our love is fingered apocalyptic bliss. The detailed built foundations of the sublime. To hurt someone else is an inconvenience. To be hurt in return embroiders negative patterns in your thoughts for an unseen lifetime, it cheapens secrets, weaving, slaughtering the golden, the sensual image of the physical body.
There is nothing that can be a replacement for the latter.
Virginia Woolf. Was she still that molested child? Hurt, confused, yet her mind still cool and pure, cleansed of any illness, elements of fantasy, climate change, global warning, world poverty, trafficking did not coexist in her field of vision yet. She delayed the information. The bridges to the onslaught of mental illness. All she wanted was freedom. And this she found with Vita Sackville-West.
And as an adult did she not want children, a whole screaming tribe of them of her own, a child so that she could mend all the wrongs of the past.
Already she had a plan while writing in her diary Virginia, 'I know I'll never love this way again.' And then the River Ouse was upon her like a lake. And there it was. She wanted to die. She wanted to waste away. Find a wilderness of her own making. She wanted to beg to the gods. The unwritten freedom which had been her church, and like a religion to her had left her angelic perspective. The dead end the shortcut to a hellish parade, the seducer. The hook of injustice was in her heart. She lived (it was but a pale gesture) but in death she lives extraordinarily.
Short fiction by Abigail George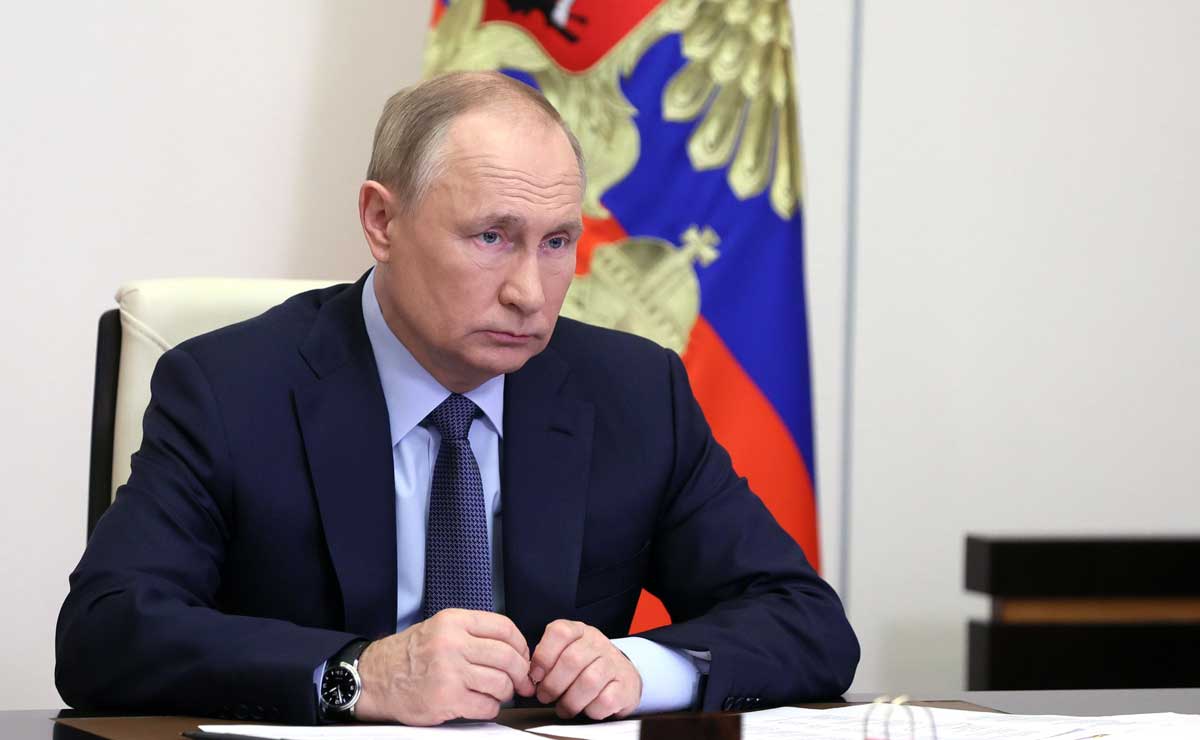 The outbreak of war in Ukraine has left millions displaced. There has been no solid partnership between the West and Ukraine. Ukrainian president Volodymyr Zelinsky asks for help, addresses governments with a plea, speaks about the turmoil and devastation in his country and the West remains diplomatic about the situation on the ground.
Refugees are now making their way across Europe. So far they are seeking refuge in Poland, Romania and Germany. The West has used a soft approach against Russian president Vladimir Putin and what about the ceasefire? Ukrainians want the Russians to leave. The world wants this war to stop. We all want peace but Putin does not want peace. Putin has an agenda. Zelensky accuses the West of cowardice. The West refuses to stand up to Putin. They have every right, we have every right as humankind to be very afraid of the outcome of this war. We are living with the knowledge of humanity existing on the brink of a "nuclear war". It has become a daily reality.
The war has conditioned all of us not just Ukrainians to cope, to defend ourselves against the blueprint of depression and anxiety. I have seen Ukrainians in the news living in refugee camps develop survival skills for the conflict situation they find themselves in.
What do you understand about Russia's invasion in Ukraine? Are you angry, sad, frightened? This may mean the war is affecting your mental health in direct or indirect ways. War does not discriminate unfortunately. In war soldiers need mental strength but what kind of strength do civilians need? Church services have been held to bring communities across the Ukraine together. People are standing together in solidarity across the world.
What does it mean to flee your homeland? What does it mean to pack a few belongings, just what you can carry in two bags and leave your home overnight, making it from the country of your birth to the border of another country and literally walking your way to an unknown future?
In the eyes of the world the West is not protecting the civilians of Ukraine and the country is on the brink of a catastrophe. Daily people are preparing for Russian assault. Conscription age is between 18-60 years of age. The most vulnerable in this war are afraid for their lives and in a state of shock as is the rest of the world. Everyone in Ukraine knows they can die at any moment. Will the Russians get their comeuppance? History will not forget how Russia behaved.
The world accuses Russia of genocide. The country has been ravaged by war for weeks and it is taking its toll on the inhabitants and children of the Ukraine. Supplies of food and water are at an all time low. Time is running out for all of us but for the children of the Ukraine their childhood has come to an end.
What impact has this invasion had on the psychological framework of the citizens of the Ukraine? Tension is at an all time high. Is there hope in the coming months this war will come to an end, that there will be a reconciliation between Putin and Zelensky? Will they at the end of the day be able to see eye to eye at the negotiation table and what will be the next phase of their "complicated" relationship to say the least.
The ongoing crisis has seen the loss of thousands of lives, employment, and places of business. Ukrainian men who can stay and fight have made the ultimate sacrifice by abandoning their families and taking up arms. No vital progress has been made to end Putin's war since the beginning of the invasion.
The figure of Ukrainian president Volodymyr Zelensky as a hero in this struggle will remain with many for a lifetime. The invasion has been life-changing. The mood of a battlefield is still in the air. Amnesty International has accused Russia of war crimes. What will Putin's tipping point be?
This war will stay with us for a long time. That goes without saying. We must remain cognisant of the lessons we can take from it.