Emerging Technologies of 2015
Zero emission cars fuelled by hydrogen and computer chips that mimic the human brain are among the technological breakthroughs recognized as the Top 10 Emerging Technologies of 2015.
The WEF's Meta-Council on Emerging Technologies, compiles the list each year to help raise attention for those technologies its members believe possess the greatest potential for addressing chronic global challenges. The purpose is also to initiate a debate on any human, societal, economic or environmental risks the technologies pose, with the aim of addressing any concerns before adoption becomes widespread.
This year's list offers a glimpse of the power of innovation to improve lives, transform industries and safeguard the planet:
1. Fuel cell vehicles
Zero-emission cars that run on hydrogen
"Fuel cell" vehicles have been long promised, as they potentially offer several major advantages over electric and hydrocarbon-powered vehicles. However, the technology has only now begun to reach the stage where automotive companies are planning to launch them for consumers. Initial prices are likely to be in the range of $70,000, but should come down significantly as volumes increase within the next couple of years.
Unlike batteries, which must be charged from an external source, fuel cells generate electricity directly, using fuels such as hydrogen or natural gas. In practice, fuel cells and batteries are combined, with the fuel cell generating electricity and the batteries storing this energy until demanded by the motors that drive the vehicle. Fuel cell vehicles are therefore hybrids, and will likely also deploy regenerative braking – a key capability for maximizing efficiency and range.
Unlike battery-powered electric vehicles, fuel cell vehicles behave as any conventionally fuelled vehicle. With a long cruising range – up to 650 km per tank (the fuel is usually compressed hydrogen gas) – a hydrogen fuel refill only takes about three minutes. Hydrogen is clean-burning, producing only water vapour as waste, so fuel cell vehicles burning hydrogen will be zero-emission, an important factor given the need to reduce air pollution.
There are a number of ways to produce hydrogen without generating carbon emissions. Most obviously, renewable sources of electricity from wind and solar sources can be used to electrolyse water – though the overall energy efficiency of this process is likely to be quite low. Hydrogen can also be split from water in high-temperature nuclear reactors or generated from fossil fuels such as coal or natural gas, with the resulting CO2 captured and sequestered rather than released into the atmosphere.
As well as the production of cheap hydrogen on a large scale, a significant challenge is the lack of a hydrogen distribution infrastructure that would be needed to parallel and eventually replace petrol and diesel filling stations. Long distance transport of hydrogen, even in a compressed state, is not considered economically feasible today. However, innovative hydrogen storage techniques, such as organic liquid carriers that do not require high-pressure storage, will soon lower the cost of long-distance transport and ease the risks associated with gas storage and inadvertent release.
Mass-market fuel cell vehicles are an attractive prospect, because they will offer the range and fuelling convenience of today's diesel and petrol-powered vehicles while providing the benefits of sustainability in personal transportation. Achieving these benefits will, however, require the reliable and economical production of hydrogen from entirely low-carbon sources, and its distribution to a growing fleet of vehicles (expected to number in the many millions within a decade).
2. Next-generation robotics
Rolling away from the production line
The popular imagination has long foreseen a world where robots take over all manner of everyday tasks.
This robotic future has stubbornly refused to materialize, however, with robots still limited to factory assembly lines and other controlled tasks. Although heavily used (in the automotive industry, for instance) these robots are large and dangerous to human co-workers; they have to be separated by safety cages.
Advances in robotics technology are making human-machine collaboration an everyday reality. Better and cheaper sensors make a robot more able to understand and respond to its environment. Robot bodies are becoming more adaptive and flexible, with designers taking inspiration from the extraordinary flexibility and dexterity of complex biological structures, such as the human hand. And robots are becoming more connected, benefiting from the cloud-computing revolution by being able to access instructions and information remotely, rather than having to be programmed as a fully autonomous unit.
The new age of robotics takes these machines away from the big manufacturing assembly lines, and into a wide variety of tasks. Using GPS technology, just like smartphones, robots are beginning to be used in precision agriculture for weed control and harvesting. In Japan, robots are being trialled in nursing roles: they help patients out of bed and support stroke victims in regaining control of their limbs. Smaller and more dextrous robots, such as Dexter Bot, Baxter and LBR iiwa, are designed to be easily programmable and to handle manufacturing tasks that are laborious or uncomfortable for human workers.
Indeed, robots are ideal for tasks that are too repetitive or dangerous for humans to undertake, and can work 24 hours a day at a lower cost than human workers. In reality, new-generation robotic machines are likely to collaborate with humans rather than replace them. Even considering advances in design and artificial intelligence, human involvement and oversight will remain essential.
There remains the risk that robots may displace human workers from jobs, although previous generations of automation have tended to lead to higher productivity and growth with benefits throughout the economy. Decades-old fears of networked robots running out of control may become more salient with next generation robotics linked into the web – but more likely familiarisation as people employ domestic robots to do household chores will reduce fears rather than fan them. And new research into social robots – that know how to collaborate and build working alliances with humans – means that a future where robots and humans work together, each to do what it does best – is a strong likelihood. Nevertheless, however, the next generation of robotics poses novel questions for fields from philosophy to anthropology about the human relationship to machines.

3. Recyclable thermoset plastics
A new kind of plastic to cut landfill waste
Plastics are divided into thermoplastics and thermoset plastics. The former can be heated and shaped many times, and are ubiquitous in the modern world, comprising everything from children's toys to lavatory seats. Because they can be melted down and reshaped, thermoplastics are generally recyclable. Thermoset plastics however can only be heated and shaped once, after which molecular changes mean that they are "cured", retaining their shape and strength even when subject to intense heat and pressure.
Due to this durability, thermoset plastics are a vital part of our modern world, and are used in everything from mobile phones and circuit boards to the aerospace industry. But the same characteristics that have made them essential in modern manufacturing also make them impossible to recycle. As a result, most thermoset polymers end up as landfill. Given the ultimate objective of sustainability, there has long been a pressing need for recyclability in thermoset plastics.
In 2014 critical advances were made in this area, with the publication of a landmark paper in the journal Science announcing the discovery of new classes of thermosetting polymers that are recyclable. Called poly(hexahydrotriazine)s, or PHTs, these can be dissolved in strong acid, breaking apart the polymer chains into component monomers that can then be reassembled into new products. Like traditional unrecyclable thermosets, these new structures are rigid, resistant to heat and tough, with the same potential applications as their unrecyclable forerunners.
Although no recycling is 100% efficient, this innovation – if widely deployed – should speed up the move towards a circular economy with a big reduction in landfill waste from plastics. We expect recyclable thermoset polymers to replace unrecyclable thermosets within five years, and to be ubiquitous in newly manufactured goods by 2025.
4. Precise genetic-engineering techniques
A breakthrough offers better crops with less controversy
Conventional genetic engineering has long caused controversy. However, new techniques are emerging that allow us to directly "edit" the genetic code of plants to make them, for example, more nutritious or better able to cope with a changing climate.
Currently, the genetic engineering of crops relies on the bacterium agrobacterium tumefaciens to transfer desired DNA into the target genome. The technique is proven and reliable, and despite widespread public fears, there is a consensus in the scientific community that genetically modifying organisms using this technique is no more risky than modifying them using conventional breeding. However, while agrobacterium is useful, more precise and varied genome-editing techniques have been developed in recent years.
These include ZFNs, TALENS and, more recently, the CRISPR-Cas9 system, which evolved in bacteria as a defence mechanism against viruses. CRISPR-Cas9 system uses an RNA molecule to target DNA, cutting to a known, user-selected sequence in the target genome. This can disable an unwanted gene or modify it in a way that is functionally indistinguishable from a natural mutation. Using "homologous recombination", CRISPR can also be used to insert new DNA sequences, or even whole genes, into the genome in a precise way.
Another aspect of genetic engineering that appears poised for a major advance is the use of RNA interference (RNAi) in crops. RNAi is effective against viruses and fungal pathogens, and can also protect plants against insect pests, reducing the need for chemical pesticides. Viral genes have been used to protect papaya plants against the ringspot virus, for example, with no sign of resistance evolving in over a decade of use in Hawaii. RNAi may also benefit major staple-food crops, protecting wheat against stem rust, rice against blast, potato against blight and banana against fusarium wilt.
Many of these innovations will be particularly beneficial to smaller farmers in developing countries. As such, genetic engineering may become less controversial, as people recognize its effectiveness at boosting the incomes and improving the diets of millions of people. In addition, more precise genome editing may allay public fears, especially if the resulting plant or animal is not considered transgenic because no foreign genetic material is introduced.
Taken together, these techniques promise to advance agricultural sustainability by reducing input use in multiple areas, from water and land to fertilizer, while also helping crops to adapt to climate change.
5. Additive manufacturing
The future of making things, from printable organs to intelligent clothes
As the name suggests, additive manufacturing is the opposite of subtractive manufacturing. The latter is how manufacturing has traditionally been done: starting with a larger piece of material (wood, metal, stone, etc), layers are removed, or subtracted, to leave the desired shape. Additive manufacturing instead starts with loose material, either liquid or powder, and then builds it into a three-dimensional shape using a digital template.
3D products can be highly customized to the end user, unlike mass-produced manufactured goods. An example is the company Invisalign, which uses computer imaging of customers' teeth to make near-invisible braces tailored to their mouths. Other medical applications are taking 3D printing in a more biological direction: by directly printing human cells, it is now possible to create living tissues that may find potential application in drug safety screening and, ultimately, tissue repair and regeneration. An early example of this bioprinting is Organovo's printed liver-cell layers, which are aimed at drug testing, and may eventually be used to create transplant organs. Bioprinting has already been used to generate skin and bone, as well as heart and vascular tissue, which offer huge potential in future personalized medicine.
An important next stage in additive manufacturing would be the 3D printing of integrated electronic components, such as circuit boards. Nano-scale computer parts, like processors, are difficult to manufacture this way because of the challenges of combining electronic components with others made from multiple different materials. 4D printing now promises to bring in a new generation of products that can alter themselves in response to environmental changes, such as heat and humidity. This could be useful in clothes or footwear, for example, as well as in healthcare products, such as implants designed to change in the human body.
Like distributed manufacturing, additive manufacturing is potentially highly disruptive to conventional processes and supply chains. But it remains a nascent technology today, with applications mainly in the automotive, aerospace and medical sectors. Rapid growth is expected over the next decade as more opportunities emerge and innovation in this technology brings it closer to the mass market.
6. Emergent artificial intelligence
What happens when a computer can learn on the job?
Artificial intelligence (AI) is, in simple terms, the science of doing by computer the things that people can do. Over recent years, AI has advanced significantly: most of us now use smartphones that can recognize human speech, or have travelled through an airport immigration queue using image-recognition technology. Self-driving cars and automated flying drones are now in the testing stage before anticipated widespread use, while for certain learning and memory tasks, machines now outperform humans. Watson, an artificially intelligent computer system, beat the best human candidates at the quiz game Jeopardy.
Artificial intelligence, in contrast to normal hardware and software, enables a machine to perceive and respond to its changing environment. Emergent AI takes this a step further, with progress arising from machines that learn automatically by assimilating large volumes of information. An example is NELL, the Never-Ending Language Learning project from Carnegie Mellon University, a computer system that not only reads facts by crawling through hundreds of millions of web pages, but attempts to improve its reading and understanding competence in the process in order to perform better in the future.
Like next-generation robotics, improved AI will lead to significant productivity advances as machines take over – and even perform better – at certain tasks than humans. There is substantial evidence that self-driving cars will reduce collisions, and resulting deaths and injuries, from road transport, as machines avoid human errors, lapses in concentration and defects in sight, among other problems. Intelligent machines, having faster access to a much larger store of information, and able to respond without human emotional biases, might also perform better than medical professionals in diagnosing diseases. The Watson system is now being deployed in oncology to assist in diagnosis and personalized, evidence-based treatment options for cancer patients.
Long the stuff of dystopian sci-fi nightmares, AI clearly comes with risks – the most obvious being that super-intelligent machines might one day overcome and enslave humans. This risk, while still decades away, is taken increasingly seriously by experts, many of whom signed an open letter coordinated by the Future of Life Institute in January 2015 to direct the future of AI away from potential pitfalls. More prosaically, economic changes prompted by intelligent computers replacing human workers may exacerbate social inequalities and threaten existing jobs. For example, automated drones may replace most human delivery drivers, and self-driven short-hire vehicles could make taxis increasingly redundant.
On the other hand, emergent AI may make attributes that are still exclusively human – creativity, emotions, interpersonal relationships – more clearly valued. As machines grow in human intelligence, this technology will increasingly challenge our view of what it means to be human, as well as the risks and benefits posed by the rapidly closing gap between man and machine.
7. Distributed manufacturing
The factory of the future is online – and on your doorstep
Distributed manufacturing turns on its head the way we make and distribute products. In traditional manufacturing, raw materials are brought together, assembled and fabricated in large centralized factories into identical finished products that are then distributed to the customer. In distributed manufacturing, the raw materials and methods of fabrication are decentralized, and the final product is manufactured very close to the final customer.
In essence, the idea of distributed manufacturing is to replace as much of the material supply chain as possible with digital information. To manufacture a chair, for example, rather than sourcing wood and fabricating it into chairs in a central factory, digital plans for cutting the parts of a chair can be distributed to local manufacturing hubs using computerized cutting tools known as CNC routers. Parts can then be assembled by the consumer or by local fabrication workshops that can turn them into finished products. One company already using this model is the US furniture company AtFAB.
Current uses of distributed manufacturing rely heavily on the DIY "maker movement", in which enthusiasts use their own local 3D printers and make products out of local materials. There are elements of open-source thinking here, in that consumers can customize products to their own needs and preferences. Instead of being centrally driven, the creative design element can be more crowdsourced; products may take on an evolutionary character as more people get involved in visualizing and producing them.
Distributed manufacturing is expected to enable a more efficient use of resources, with less wasted capacity in centralized factories. It also lowers the barriers to market entry by reducing the amount of capital required to build the first prototypes and products. Importantly, it should reduce the overall environmental impact of manufacturing: digital information is shipped over the web rather than physical products over roads or rails, or on ships; and raw materials are sourced locally, further reducing the amount of energy required for transportation.
If it becomes more widespread, distributed manufacturing will disrupt traditional labour markets and the economics of traditional manufacturing. It does pose risks: it may be more difficult to regulate and control remotely manufactured medical devices, for example, while products such as weapons may be illegal or dangerous. Not everything can be made via distributed manufacturing, and traditional manufacturing and supply chains will still have to be maintained for many of the most important and complex consumer goods.
Distributed manufacturing may encourage broader diversity in objects that are today standardized, such as smartphones and automobiles. Scale is no object: one UK company, Facit Homes, uses personalized designs and 3D printing to create customized houses to suit the consumer. Product features will evolve to serve different markets and geographies, and there will be a rapid proliferation of goods and services to regions of the world not currently well served by traditional manufacturing.
8. 'Sense and avoid' drones
Flying robots to check power lines or deliver emergency aid
Unmanned aerial vehicles, or drones, have become an important and controversial part of military capacity in recent years. They are also used in agriculture, for filming and multiple other applications that require cheap and extensive aerial surveillance. But so far all these drones have had human pilots; the difference is that their pilots are on the ground and fly the aircraft remotely.
The next step with drone technology is to develop machines that fly themselves, opening them up to a wider range of applications. For this to happen, drones must be able to sense and respond to their local environment, altering their height and flying trajectory in order to avoid colliding with other objects in their path. In nature, birds, fish and insects can all congregate in swarms, each animal responding to its neighbour almost instantaneously to allow the swarm to fly or swim as a single unit. Drones can emulate this.
With reliable autonomy and collision avoidance, drones can begin to take on tasks too dangerous or remote for humans to carry out: checking electric power lines, for example, or delivering medical supplies in an emergency. Drone delivery machines will be able to find the best route to their destination, and take into account other flying vehicles and obstacles. In agriculture, autonomous drones can collect and process vast amounts of visual data from the air, allowing precise and efficient use of inputs such as fertilizer and irrigation.
In January 2014, Intel and Ascending Technologies showcased prototype multi-copter drones that could navigate an on-stage obstacle course and automatically avoid people who walked into their path. The machines use Intel's RealSense camera module, which weighs just 8g and is less than 4mm thick. This level of collision avoidance will usher in a future of shared airspace, with many drones flying in proximity to humans and operating in and near the built environment to perform a multitude of tasks. Drones are essentially robots operating in three, rather than two, dimensions; advances in next-generation robotics technology will accelerate this trend.
Flying vehicles will never be risk-free, whether operated by humans or as intelligent machines. For widespread adoption, sense and avoid drones must be able to operate reliably in the most difficult conditions: at night, in blizzards or dust storms. Unlike our current digital mobile devices (which are actually immobile, since we have to carry them around), drones will be transformational as they are self-mobile and have the capacity of flying in the three-dimensional world that is beyond our direct human reach. Once ubiquitous, they will vastly expand our presence, productivity and human experience.
9. Neuromorphic technology
Computer chips that mimic the human brain
Even today's best supercomputers cannot rival the sophistication of the human brain. Computers are linear, moving data back and forth between memory chips and a central processor over a high-speed backbone. The brain, on the other hand, is fully interconnected, with logic and memory intimately cross-linked at billions of times the density and diversity of that found in a modern computer. Neuromorphic chips aim to process information in a fundamentally different way from traditional hardware, mimicking the brain's architecture to deliver a huge increase in a computer's thinking and responding power.
Miniaturization has delivered massive increases in conventional computing power over the years, but the bottleneck of shifting data constantly between stored memory and central processors uses large amounts of energy and creates unwanted heat, limiting further improvements. In contrast, neuromorphic chips can be more energy efficient and powerful, combining data-storage and data-processing components into the same interconnected modules. In this sense, the system copies the networked neurons that, in their billions, make up the human brain.
Neuromorphic technology will be the next stage in powerful computing, enabling vastly more rapid processing of data and a better capacity for machine learning. IBM's million-neuron TrueNorth chip, revealed in prototype in August 2014, has a power efficiency for certain tasks that is hundreds of times superior to a conventional CPU (Central Processing Unit), and more comparable for the first time to the human cortex. With vastly more compute power available for far less energy and volume, neuromorphic chips should allow more intelligent small-scale machines to drive the next stage in miniaturization and artificial intelligence.
Potential applications include: drones better able to process and respond to visual cues, much more powerful and intelligent cameras and smartphones, and data-crunching on a scale that may help unlock the secrets of financial markets or climate forecasting. Computers will be able to anticipate and learn, rather than merely respond in pre-programmed ways.
10. Digital genome
Healthcare for an age when your genetic code is on a USB stick
While the first sequencing of the 3.2 billion base pairs of DNA that make up the human genome took many years and cost tens of millions of dollars, today your genome can be sequenced and digitized in minutes and at the cost of only a few hundred dollars. The results can be delivered to your laptop on a USB stick and easily shared via the internet. This ability to rapidly and cheaply determine our individual unique genetic make-up promises a revolution in more personalized and effective healthcare.
Many of our most intractable health challenges, from heart disease to cancer, have a genetic component. Indeed, cancer is best described as a disease of the genome. With digitization, doctors will be able to make decisions about a patient's cancer treatment informed by a tumour's genetic make-up. This new knowledge is also making precision medicine a reality by enabling the development of highly targeted therapies that offer the potential for improved treatment outcomes, especially for patients battling cancer.
Like all personal information, a person's digital genome will need to be safeguarded for privacy reasons. Personal genomic profiling has already raised challenges, with regard to how people respond to a clearer understanding of their risk of genetic disease, and how others – such as employers or insurance companies – might want to access and use the information. However, the benefits are likely to outweigh the risks, because individualized treatments and targeted therapies can be developed with the potential to be applied across all the many diseases that are driven or assisted by changes in DNA.
Asia Needs a Region-Wide Approach to Harness Fintech's Full Potential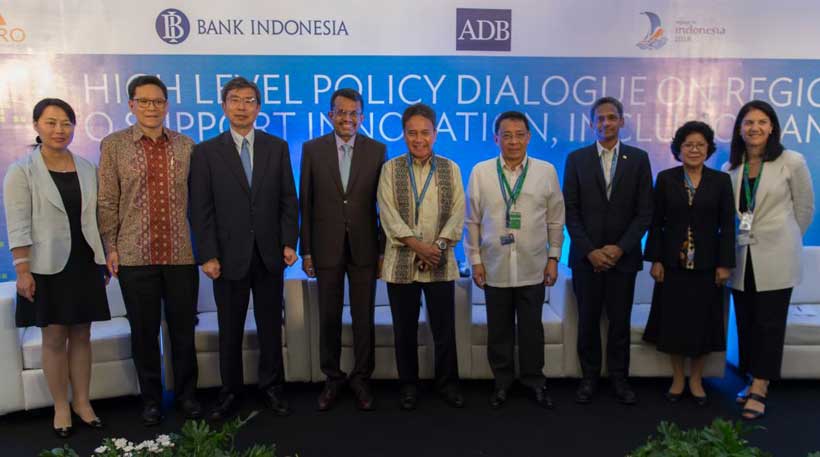 Asia's policy makers should strengthen cooperation to harness the potential of new financial technologies for inclusive growth. At the same time, they should work together to ensure they can respond better to the challenges posed by fintech.
New technologies such as mobile banking, big data, and peer-to-peer transfer networks are already extending the reach of financial services to those who were previously unbanked or out of reach, boosting incomes and living standards. Yet, fintech also comes with the risk of cyber fraud, data security, and privacy breaches. Disintermediation of fintech services or concentration of services among a few providers could also pose a risk to financial stability.
These and other issues were discussed at the High-Level Policy Dialogue on Regional Cooperation to Support Innovation, Inclusion, and Stability in Asia, organized by the Asian Development Bank (ADB), Bank Indonesia, and the ASEAN+3 Macroeconomic Research Office (AMRO).
The panel comprised Ms. Neav Chanthana, Deputy Governor of the National Bank of Cambodia; Mr. Diwa Guinigundo, Deputy Governor of Bangko Sentral ng Pilipinas; Ms. Mary Ellen Iskenderian, President and Chief Executive Officer of Women's World Banking; Mr. Ravi Menon, Managing Director of the Monetary Authority of Singapore; Mr. Takehiko Nakao, President of ADB; Mr. Abdul Rasheed, Deputy Governor, Bank Negara Malaysia, and Mr. Veerathai Santiprabhob, Governor of the Bank of Thailand. Mr. Mirza Adityaswara, Senior Deputy Governor of Bank Indonesia, gave the opening remarks at the conference and Ms. Junhong Chang, Director of AMRO, gave the welcome remarks.
"Rapidly spreading new financial technologies hold huge promise for financial inclusion," said Mr. Nakao. "We must foster an enabling environment for the technologies to flourish and strengthen regional cooperation to build harmonized regulatory standards and surveillance systems to prevent international money laundering, terrorism financing, and cybercrimes."
"Technology is an enabler that weaves our economies and financial systems together, transmitting benefits but also risks across borders," said Ms. Chang. "Given East Asia's rapid economic growth, understanding and managing the impact of technology in our financial systems is essential for policymakers to maintain financial stability."
"Asia, including Indonesia, is an ideal place for fintech to flourish," said Mr. Adityaswara. "In Indonesia's case, there are more than a quarter of a billion people living on thousand of islands, waiting to be integrated with the new technology; young people eager to enter the future digital world; more than fifty million small and medium-sized enterprises which can't wait to get on board with e-commerce; a new society driven by a dynamic, democratic middle class which views the digital economy as something as inevitable as evolution."
Despite Asia's high economic growth in recent years, the financial sector is still under-developed in some countries. Fewer than 27% of adults in developing Asia have a bank account, well below the global median of 38%. Meanwhile, just 84% of firms have a checking or savings account, on a par with Africa but below Latin America's 89% and emerging Europe's 92%.
Financial inclusion could be increased through policies to promote financial innovation, by boosting financial literacy, and by expanding and upgrading digital infrastructure and networks. Regulations to prevent illegal activities, enhance cyber security, and protect consumers' rights and privacy, would also build confidence in new financial technologies.
Cutting-edge tech a 'double-edged sword for developing countries'
The latest technological advances, from artificial intelligence to electric cars, can be a "double-edged sword", says the latest UN World Economic and Social Survey (WESS 2018), released on Monday.
The over-riding message of the report is that appropriate, effective policies are essential, if so-called "frontier technologies" are to change the world for the better, helping us to achieve the Sustainable Development Goals (SDGs) and addressing climate change: without good policy, they risk exacerbating existing inequality.
Amongst several positive indicators, WESS 2018 found that the energy sector is becoming more sustainable, with renewable energy technology and efficient energy storage systems giving countries the opportunity to "leapfrog" existing, often fossil fuel-based solutions.
The wellbeing of the most vulnerable is being enhanced through greater access to medicines, and millions in developing countries now have access to low-cost financial services via their mobile phones.
Referring to the report, UN Secretary-General António Guterres said that "good health and longevity, prosperity for all and environmental sustainability are within our reach if we harness the full power of these innovations."
However, the UN chief warned of the importance of properly managing the use of new technologies, to ensure there is a net benefit to society: the report demonstrates that unmanaged implementation of developments such as artificial intelligence and automation can improve efficiency but also destroy quality jobs.
"Clearly, we need policies that can ensure frontier technologies are not only commercially viable but also equitable and ethical. This will require a rigorous, objective and transparent ongoing assessment, involving all stakeholders," Mr. Guterres added
The Survey says that proactive and effective policies can help countries to avoid pitfalls and minimize the economic and social costs of technology-related disruption. It calls for regulation and institutions that promote innovation, and the use of new technologies for sustainable development.
With digital technology frequently crossing borders, international cooperation, the Survey shows, is needed to bring about harmonized standards, greater flexibility in the area of intellectual property rights and ensuring that the market does not remain dominated by a tiny number of extremely powerful companies.
Here, the UN has a vital role to play, by providing an objective assessment of the impact that emerging technologies have on sustainable development outcomes – including their effects on employment, wages and income distribution – and bringing together people, business and organizations from across the world to build strong consensus-led agreements.
Our Trust Deficit with Artifical Intelligence Has Only Just Started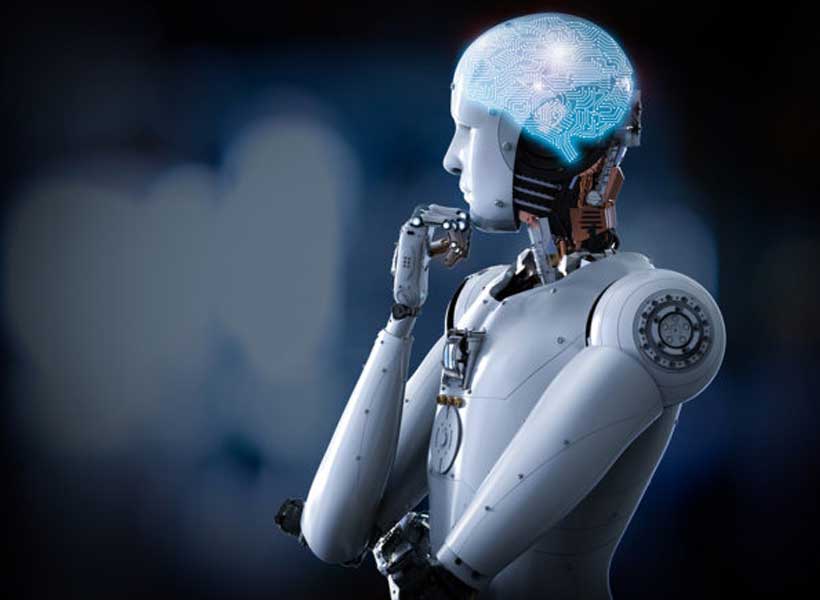 "We suffer from a bad case of trust-deficit disorder," said UN Secretary-General António Guterres in his recent General Assembly speech. His diagnosis is right, and his focus on new technological developments underscores their crucial role shaping the future global political order. Indeed, artificial intelligence (AI) is poised to deepen the trust-deficit across the world.
The Secretary-General, echoing his recently released Strategy on New Technologies, repeatedly referenced rapidly developing fields of technology in his speech, rightly calling for greater cooperation between countries and among stakeholders, as well as for more diversity in the technology sector. His trust-deficit diagnosis reflects the urgent need to build a new social license and develop incentives to ensure that technological innovation, in particular AI, is deployed safely and aligned with the public interest.
However, AI-driven technologies do not easily fit into today's models of international cooperation, and will in fact tend to undermine rather than enforce global governance mechanisms. Looking at three trends in AI, the UN faces an enormous set of interrelated challenges.
AI and Reality
First, AI is a potentially dominating technology whose powerful – both positive and negative –implications will be increasingly difficult to isolate and contain. Engineers design learning algorithms with a specific set of predictive and optimizing functions that can be used to both empower or control populations. Without sophisticated fail-safe protocols, the potential for misuse or weaponization of AI is pervasive and can be difficult to anticipate.
Take Deepfake as an example. Sophisticated AI programs can now manipulate sounds, images and videos, creating impersonations that are often impossible to distinguish from the original. Deep-learning algorithms can, with surprising accuracy, read human lips, synthetize speech, and to some extent simulate facial expressions. Once released outside of the lab, such simulations could easily be misused with wide-ranging impacts (indeed, this is already happening at a low level). On the eve of an election, Deepfake videos could falsely portray public officials being involved in money-laundering or human rights abuses; public panic could be sowed by videos warning of non-existent epidemics or cyberattacks; forged incidents could potentially lead to international escalation.
The capacity of a range of actors to influence public opinion with misleading simulations could have powerful long-term implications for the UN's role in peace and security. By eroding the sense of trust and truth between citizens and the state—and indeed amongst states—truly fake news could be deeply corrosive to our global governance system.
AI Reading Us
Second, AI is already connecting and converging with a range of other technologies—including biotech—with significant implications for global security. AI systems around the world are trained to predict various aspects of our daily lives by making sense of massive data sets, such as cities' traffic patterns, financial markets, consumer behaviour trend data, health records and even our genomes.
These AI technologies are increasingly able to harness our behavioural and biological data in innovative and often manipulative ways, with implications for all of us. For example, the My Friend Cayla smart doll sends voice and emotion data of the children who play with it to the cloud, which led to a US Federal Trade Commission complaint and its ban in Germany. In the US, emotional analysis is already being used in the courtroom to detect remorse in deposition videos. It could soon be part of job interviews to assess candidates' responses and their fitness for a job.
The ability of AI to intrude upon—and potentially control—private human behaviour has direct implications for the UN's human rights agenda. New forms of social and bio-control could in fact require a reimagining of the framework currently in place to monitor and implement the Universal Declaration of Human Rights, and will certainly require the multilateral system to better anticipate and understand this quickly emerging field.
AI as a Conflict Theatre
Finally, the ability of AI-driven technologies to influence large populations is of such immediate and overriding value that it is almost certain to be the theatre for future conflicts. There is a very real prospect of a "cyber race" in which powerful nations and large technology platforms enter into open competition for our collective data as the fuel to generate economic, medical and security supremacy across the globe. Forms of "cyber-colonization" are increasingly likely, as powerful states are able to harness AI and biotech together to understand and potentially control other countries' populations and ecosystems.
Towards Global Governance of AI
Politically, legally and ethically, our societies are not prepared for the deployment of AI. The UN, established many decades before the emergence of these technologies, is in many ways poorly placed to develop the kind of responsible governance that will channel AI's potential away from these risks and towards our collective safety and wellbeing. In fact, the resurgence of nationalist agendas across the world may point to a dwindling capacity of the multilateral system to play a meaningful role in the global governance of AI. Major corporations and powerful member states may see little value in bringing multilateral approaches to bear on what they consider lucrative and proprietary technologies.
There are, however, some important ways in which the UN can help build the kind of collaborative, transparent networks that may begin to treat our "trust-deficit disorder." The Secretary-General's recently-launched High-Level Panel on Digital Cooperation, is already working to build a collaborative partnership with the private sector and establish a common approach to new technologies. Such an initiative could eventually find ways to reward cooperation over competition, and to put in place common commitments to using AI-driven technologies for the public good.
Perhaps the most important challenge for the UN in this context is one of relevance, of re-establishing a sense of trust in the multilateral system. But if the above trends tell us anything, it is that AI-driven technologies are an issue for every individual and every state, and that without collective, collaborative forms of governance, there is a real risk that it will be a force that undermines global stability.