Boko Haram: new strategy and perspectives
The 2015 Baga massacre, perpetrated last January by Boko Haram, can be perceived as a sign of the will of the terrorist organization to raise the stakes of its action, ultimately switching from relatively smaller-scale attacks to a larger action, closer to "proper" organized military tactics.
Between the 3rd and the 7th January 2015 Baga –a fishing settlement in Borno State on the border with Chad – was sadly propelled into the limelight, as it became the theatre of a "disturbing and bloody escalation", as Amnesty International has defined the massacre carried out by Boko Haram. The number of fatalities of the Baga attacks (reportedly held between the indicated period) is still not confirmed: Nigerian official government sources refer about circa 150 killings, while local officials suggest a figure of around 2000 victims. Most victims are women, children, and the elderly. Boko Haram fighters also rampaged through the buildings in Baga, resulting in extensive looting and in the burning of 3100 structures. As an image released by Human Rights Watch starkly shows, 11% of Baga has been destroyed by Boko Haram. Other than Baga, sources report the 16 smaller settlements in the area have been destroyed, resulting in the displacement of circa 35000 people. In particular, the village of Doro Gowon- the base of the Multinational Joint Task Force-has been badly hit by Boko Haram's fury. Indeed, a bleak image released by Human Rights Watch reveals the utter devastation brought about by Boko Haram, which burnt vast areas, amounting to approximately 57% of the village.
Baga has a strategic significance for Boko Haram fighters. Indeed, probably, the Baga area has been targeted for two possible (concurring) reasons: the presence in the area of the Multinational Joint Task Force (MNJTF) base, apparently the main target of the attack, and the "legacy" of the 2013 attacks.
The Multinational Joint Task Force, established in 1998, is composed by Nigeria, Chad, Niger, Cameroon, and Benin, and is a signal of the regional involvement of state actors in the maintenance of security in the border areas. The MNJTF is assuming increasing relevance as a military tool to fight against Boko Haram. Regarding the second reason explaining the strategic importance of Baga as Boko Haram's target, in April 2013 the city was the site of a massacre, whose details remain unclear. In fact, Nigerian troops allegedly killed civilians, attacked non-military targets, and destructed properties- 2275 buildings were razed according to Human Rights Watch's estimates- in counter-terrorism operations. Indeed, they were reacting to Boko Haram's killing of a Nigerian soldier. However, military officials of Nigeria decline the responsibility for the attack and blame Boko Haram as the perpetrators.
Boko Haram's action escalated further after the January 2015 attack in Baga, which already strongly contributed to overall destabilization of the area and to the enfeeblement of the President's and the institutions' authority. Since January 7, Boko Haram has been relentlessly on the offensive: the following summary is an essential, but not exhaustive timeline of Boko Haram's attacks in Nigeria. Crucially, Boko Haram's actions do not refrain from gratuitous cruelty. Indeed, Boko Haram was reported to have exploited children as underage bombers in Maiduguri – the birthplace of Boko Haram in Borno state – on January 10, when a girl aged between 10 and 18 years old exploded while being screened at the entrance of a lively market, killing 20 people. The market had been a frequent target of Boko Haram's attacks. The use of a child bomber was a novelty in Boko Haram's history. The girl concealed explosives under her veil, although the New York Times reported that several witnesses claimed that it seemed that the girl was not aware of it. Boko Haram has also often deployed women as human explosives. Additionally, Boko Haram's brutality is further testified by its frequent kidnappings. Recently, on January 18 Boko Haram kidnapped 80 people, including 50 children, in North Cameroon, near the village of Mabass. The Cameroonian army has released around 20 abducted people. On January 25, Boko Haram and the Nigerian army clashed again in Maiduguri. The Nigerian troops blocked the rods into the city and repelled the attack. Reportedly 200 Boko Haram fighters were dead following the clashes. As the battle in Maiduguri was raging, Boko Haram attacked, using scorched-earth tactics, villages located 200 km to the South, where they looted and burnt homes, and abducted women and children. On 1 February, Boko Haram attacked again Maiduguri, but was repelled by the Nigerian army and 80 militants were killed. On February 14, the terrorists shot into the air in Gombe and circulated leaflets scaring voters from polling. On 15 February, Boko Haram stormed Askira in Northeast Nigeria – which was almost empty- targeting civilians and homes, and used a female suicide bomber in Damaturu, in the Northeast, killing 7 people and injuring 32. Two days later, a suicide bomber linked to Boko Haram exploded at a restaurant in Potiskum, still in the Northeast, causing 4 victims and 5 injured. On February 17, Boko Haram was active also in the South, where it attacked the opposition's meeting in Okrika, though killing no one. On the same day, Boko Haram clashed with the Chadian army in Dikwa, in the Northeast, and in a place on the road between Maiduguri and the Cameroonian border. There were 2 Chadian soldiers and 117 Boko Haram fighters dead as a result. One day later, Boko Haram detonated explosives at a military checkpoint outside Biu, still in the Northeast, causing 22 victims.
Furthermore, Boko Haram started expanding its area of action to neighbouring countries. Already in December 2014, the organization showed signals of its will to regionalize the conflict. Even earlier, in November 2014, every day gunshots attributed to Boko Haram were reported to have been heard in Cameroon, in the area bordering Nigeria. The situation was tangibly tense, and on 8 December, the BBC reported Boko Haram's cross-border attacks into Cameroon, where militants tried to fly the caliphate's flag. Moreover, Boko Haram attacked the military camp of Assighasia in Cameroon on 28 December, where they flew the Boko Haram's flag. Within the framework of the regionalization of conflict, Boko Haram has taken a harsh and menacing posture towards the government of Cameroon. As mentioned above, on 18 January the terrorist organization kidnapped 80 people in Northern Cameroon, thus confirming the spill over of Boko Haram's violent actions into countries neighbouring Nigeria. Additionally, Boko Haram killed 3 people and burnt 80 homes in this cross-border attack. The figures are estimates, as the government's spokesman did not confirm the exact numbers. The underlying reasons for the attack are Boko Haram's intention to widen its operating area and its desire to make Cameroon embrace Islam and repeal its Constitution. Boko Haram's strategy has encompassed also cross-border attacks in Niger and Chad. On February 6, Boko Haram made an incursion into Diffa region in Niger, which repelled the terrorists. On February 8, Boko Haram staged an assault on Diffa again, by making a female suicide bomber blow herself up in the teeming pepper market. On February 13, Boko Haram assaulted the village of Ngouboua in Chad, causing 6 victims and injuring 3 people, and thus reiterating its intention to extend the conflict across the Nigerian border. In particular, it appears that Boko Haram wanted to take revenge against Chad, which joined the regional military effort against the terrorist organization.
Next to the discussion about the tangible chances that Boko Haram stands in an open-field conflict with different actors involved, it should be pointed out that this terrorist organization draws its force also from its opponents' weaknesses. Especially focusing on Nigerian army, it should be – sadly – noted that Nigeria looks less and less like the "military" giant it was (or at least claimed to be) some years ago. The army suffers from being poorly paid and overstretched, and from mutinies. Civilians do not feel protected and feel alienated. The State, in general, is affected by rampant corruption, as it ranks 136th in the corruption ranking. The military response to Boko Haram has not been very effective so far, even if some positive facts have been registered. On February 17, Nigeria drove Boko Haram out of 12 towns and villages and on 20 February it attacked Boko Haram's training camps in Northeast Borno, specifically in Sambisa Forests and parts of Gwoza. Ultimately, Nigeria's President Jonathan Goodluck has received abrasive criticism about his elusive behaviour with respect to Boko Haram. The Guardian labels the government's behaviour towards Boko Haram as "inept" and blames the government for providing unclear information. Lack of clear information was apparent also in the 18 February incident in Niger, where 36 people were killed. While some sources claim that the victims were Boko Haram's fighters, who were killed in a Nigerian military operation, other sources allege that the Nigerian army may have mistaken funeral mourners for Boko Haram militants. The Nigerian government denied its involvement and opened an inquiry regarding the murky incident. The government's weak response to Boko Haram may embolden the terrorist organization.
The (long-awaited) joint military intervention of neighbouring countries, Chad and Cameroon, aimed to restore the balance in the clashes by providing new forces to counter the terrorists. The Chadian army is allegedly the most powerful army in the region, experienced in antiterrorism activities in semi-desert territories. It went to Cameroon to respond to Boko Haram's threats on January 18. Additionally, Chadian troops killed 200 Boko Haram fighters in Nigeria on 4 February, liberated some towns in the Northeast of Nigeria, and led a military exercise, with the help of the United States, coordinating 3000 soldiers coming from 28 African and Western states. Cameroon's president Paul Biya caimed that "a global threat needs a global response", and pledged to oppose Boko Haram. Indeed, the Cameroonian army attacked Boko Haram on February 16. Similarly, Niger's president stated that "Niger will be the tomb of the Islamists" and promised to fight Boko Haram. Chad, Cameroon, and Niger, with Benin, decided to mobilize 8700 soldiers on February 7 against Boko Haram, and are part of the above-mentioned Multinational Joint Task Force, whose aim is to fight Boko Haram at present. More regional supra-national actors are engaged in the struggle against Boko Haram. The CEEAC (Communauté économique des Etats d'Afrique Centrale), composed by Chad, Congo, Gabon, the Central African Republic, and Equatorial Guinea, pledged to help militarily, financially, and humanitarianly the states affected by Boko Haram's attacks. Even the African Union has planned to send troops to join the fight against Boko Haram. Therefore, it is evident that struggle against Boko Haram has taken on a regional dimension.
It should be noted that, as reported on February 20 by the NGO Réseau des défenseurs des droits humains en Afrique centrale (Redhac), Cameroon soldiers violated human rights during their operations against the terrorists. Cameroon has not commented on the fact yet. Remembering how Boko Haram (to some extent) consolidated its consensus by taking advantage of "collateral damage" and abuses by the Nigerian army, particular attention and prudence in counter-terror action is required by the new military actor taking the field against the extremists.
This complex picture leads to different threads of analysis.
In the first place, if the military action undertaken by neighbouring countries can be seen as beneficial for countering Boko Haram, it is also a clear signal of how Nigeria is weakened under both the military and political point of view, lacking the strength to provide a believable response to the terrorists' action. Furthermore, it shows how the terrorist attacks evolved in a conflict, a conflict which has "officially" expanded from the "national" to the "regional" level: only the efficiency of the joint military efforts will show us how such clashes will be kept in control or will enlarge again their borders.
In the second place, this situation will effectively test how a larger-scale conflict can be tolerated by all parts involved, possibly influencing (via a sort of "imitation/demonstration effect") present and future action of terrorist/separatist groups in or outside the region. An eventual success – or at least a successful long resistance – of Boko Haram against two or more joint regular armies could transform in a dangerous boost to the morale of other groups.
In the end, we should take in consideration the consequences of this situation on the upcoming election in Nigeria, which have been postponed from 15 February to 29 March. These elections are crucial to decide to whom Nigerians will entrust the difficult task of responding to Boko Haram. Unfortunately, these elections are marred by insecurity due to Boko Haram's presence in some areas of Nigeria and to its threat to disrupt the vote. Indeed, on February 17, Boko Haram's leader Abubakar Shekau pledged to disrupt the elections in a video diffused through Twitter. He claimed that Allah would not allow the elections to take place. The increased intensity of Boko Haram's operations, indeed, can be interpreted as the militants' device to scare Nigerians and persuade them not to vote. Boko Haram, in fact, opposes elections, as it perceives them as part of the democratic process it vehemently obstacles. The International Crisis Group warns that elections will be anyway affected by inter-party tensions and inadequate preparation.
Authors: Marianna GRIFFINI, Giuliano LUONGO
Balancing Counter-Terrorism Measures with International Human Rights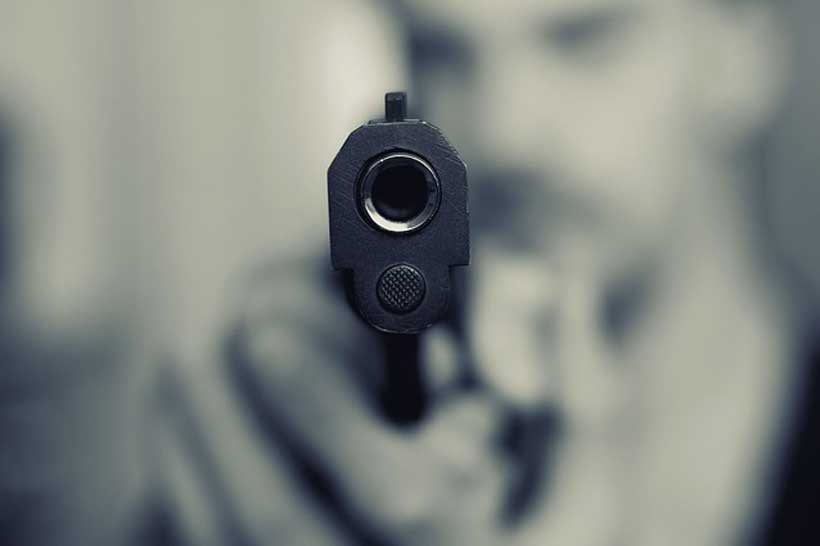 In his statement at a special meeting of the Security Council's Counter-Terrorism Committee on 6 March 2003, the Former Secretary-General Kofi Annan has noted:
"….Our responses to terrorism, as well as our efforts to thwart it and prevent it, should uphold the human rights that terrorists aim to destroy. Respect for human rights, fundamental freedoms, and the rule of law are essential tools in the effort to combat terrorism – not privileges to be sacrificed at a time of tension."
Acts of terrorism are one of the gravest forms of human rights violations that can potentially shake up the spirit of society. People acquire a hateful approach towards the terrorists and those involved in terrorist activities. Moreover, governments do not hesitate to take all possible hardest actions against terrorism to secure their citizens and nation. It can be understood that any counter-terrorist measure taken to satisfy this sentiment of society will more likely be appreciated rather than being criticized. In the wake of this situation, it becomes crucial for the state and its agencies to observe the human rights laws while enacting and exercising the anti-terrorist measures (OHCHR 2008). It has been found that there exists a continuous struggle between national security interests and the protection of the human rights of individuals. In numerous cases, European and American Courts have preferred human rights over the draconian legislative provisions to curb terrorism. When one is dealing with terrorism, measures taken for counter-terrorism shall give high regard to human rights. If States fail to achieve this balance, they will ultimately defeat the success of their counter-actions. Thus, it is to be remembered that one should not become a demon that they are fighting.
Understanding International Human Rights
Human rights are the core universal values available to every individual and group being a human. It provides fundamental freedoms to individuals and protects them from the arbitrary use of power by the state (OHCHR 2008). International human rights are the rights reflected under various core international human rights treaties and customary international law. It includes the Universal Declaration of Human Rights, International Covenant on Civil and Political Rights, International Covenant on Economic, Social and Cultural Rights, and others. Moreover, the prohibition of genocide, torture, and slavery is widely recognized as peremptory norms from which no derogation is possible. All the concerned state parties are under an obligation to protect human rights enshrined under these instruments. They shall not take any action in the breach of their commitments.
The immense importance of human rights raises a few considerations before the state. Whether human rights can be compromised in the name of national security? How should states deal with a situation where human rights fall between their national security or other interests? This short note will try to reflect on these essential issues.
What Is Terrorism?
There exists no universal definition of the term 'terrorism' (Acharya 2009); however, General Assembly has tried to define it as "criminal acts intended or calculated to provoke a state of terror in the general public, a group of persons or particular persons for political purposes are in any circumstance unjustifiable, whatever the considerations of a political, philosophical, ideological, racial, ethnic, religious or any other nature that may be invoked to justify them" (UNGA 1995). This term finds its mention under International Humanitarian Law that prohibits 'terrorism' and 'acts of terrorism' committed during an armed attack (Kaponyi 2007). During peacetime, such acts are dealt with under national laws, international criminal law, and human rights laws. Terrorism has been observed as a criminal act rather than an act of war (Acharya 2009); however, this definition is still evolving.
Terrorism is a controversial term, and its meaning differs from context to context and time to time. A person or group who acts as a terrorist for some might be a hero for others. However, it should be presumed that all such violence and destruction that constitutes terrorism and terrorist activities are done in the breach of human rights. These activities cause severe injury to the life and liberty of the individuals and the unity and integrity of the nation (Kaponyi 2007). In the interest of humanity, the state needs to adopt counter-terrorism measures in its legislation and enforcement actions to prevent and suppress terrorist activities while observing the rule of law.
Interaction Between Counter-Terrorism Measures And International Human Rights
There exists an unavoidable link between counter-terrorism measures and international human rights (Kielsgard 2013). Acts of terrorism provide legal justification to the threatened state to take actions that can cause severe human rights abuses. The interplay between these two concepts aims to address three dimensions of human rights: concerning the victims of the terrorist attacks, concerning the suspected terrorists, and concerning the people subjected to terrorism (Kaponyi 2007). The first category requires the right to life and dignity and the right to justice. The second category talks about the right to life, the presumption of innocence until proven guilty, the right to a fair trial, freedom from arbitrary detention, torture and degrading treatment, and the right to asylum. The third category talks about the right to life, right to information, freedom of association, strike, and expression. It is to be noted that the list of these rights are not exclusive and may include other related rights. Therefore, the state's actions must not defy its international human rights commitments in the guise of national security. There have been instances when courts have curtailed unnecessary and vague security measures found in infringement of human rights.
In Hamdan v Rumsfeld US Supreme Court held that the structure and procedures of the Military Commissions been set up to try detainees of Guantanamo Bay violates the Uniform Code of Military Justice and Common Article 3 of Four Geneva Conventions, 1949. It was a landmark case that restrained the Presidential power vis-à-vis the treatment of Guantanamo Bay prisoners (Philips 2006). In Hamdi v Rumsfeld Supreme Court rules, US citizens detained as enemy combatants have the right to due process and the ability to challenge their enemy combatant status. However, in Rasul v Bush Supreme Court provided that it has jurisdiction to hear habeas corpus petitions foreign nationals detained at Guantanamo Bay. This case attracted several petitions from foreign citizens challenging the basis of their detention. To prevent a large number of petitions from detainees, the US government came up with Military Commission Act in 2006 that bars foreign nationals from challenging their detention that was ultimately held unconstitutional by the US Supreme Court in the case of Boumediene v Bush. It can be observed that the Supreme Court has generally prioritized human rights over its national security issues (Wald 2010).
Similarly, the Court of Appeal in Miranda v Secretary of State for the Home Department found arbitrary 'stop powers used against journalistic information' contained under Schedule 7 of the Terrorism Act, 2000 of the UK to violate freedom of expression provided under Article 10 of the European Convention of Human Rights. In another case of Gillan and Quinton v United Kingdom European Court of Human Rights held blanket power to stop and search under Section 44 of the Terrorism Act, 2000 to violate the right to respect for private life that later got repealed and replaced by the legislature.
Counter-terrorism measures provide incentives to the government authorities to reinterpret their law justifying interrogation, detention, and 'targeted killing' (Sanders 2017). It provides immunity and legitimacy to their acts of human rights abuses with the least accountability. Under its 'War on Terror' against the Taliban Government in Afghanistan, the US has denied applying human rights and humanitarian law to the detainees at Guantanamo Bay and termed them as "enemy combatant" (Duffy 2005). However, from the International Humanitarian Law perspective, it can be counter-argued that the US is detaining combatants by creating a category based on a weak claim supported by reliable facts. They are arrested for an indefinite period without providing them the rights of prisoners. From the International Human Rights approach, a State is obliged to fulfill its international commitments over the persons who are present under its authority and control. This global outreach of the subject founds its applicability even in the areas beyond national jurisdiction, thus holding the US responsible for Guantanamo Bay that lies outside US territory.
Counter-terrorism measures are abused on the pretext of discrimination (Kaponyi 2007). General Assembly Resolution and UN Council on Human Rights Resolution prohibit discrimination that treats people from one ethnic or racial origin, religion or belief, disability different from the others. The creation of plausible legality of human rights violations by the state establishes a requirement to promote human rights (Sanders 2017). Where the UN General Assembly and Security Council have taken several counter-terrorism measures to combat terrorism, UN bodies also aim to respect human rights even in emergency cases. Law is undoubtedly evident that counter-terrorism measures cannot be fulfilled without considering human rights (Kielsgard 2013). States should respect human rights along with its counter-terrorism and security measures.
Conclusion
The real issue lies in determining the legality of counter-terrorist measures that occasionally fall short of the state's international commitments under its human rights regime. It has been observed that the absence of any definition of terrorism provides ample scope for the state to interpret the term 'terrorism' with a political bias favoring its interest (Kaponyi 2007). Further, a State can easily justify its actions in the name of national security that denies human rights to the individual and ultimately raises questions on the rule of law (Duffy 2005). Under the case laws, judges have shown an inclination to respect the international commitments on human rights regime. However, this cannot be said affirmatively for the legislature and enforcing authorities. It is not the counter-terrorism measures, but their abuse is problematic. Arbitrary and poorly-implemented counter-terrorism measures have their consequences. Co-lateral damage must be proportional. Since both counter-terrorism measures and human rights are important issues for a country; thus, it is essential that a balance be struck between them. It should be noted that fight against terror and the observance of human rights must go hand in hand. The State's responsibility is to respect human rights and not use counter-terrorism measures as a justification for their violation.
REFERENCES
Acharya, Upendra D. (2009): "War on Terror or Terror Wars: The Problem in Defining Terrorism," Denver Journal of International Law and Policy, Vol 37, pp 653.
Boumediene v Bush (2008): 553 U.S. 723
Duffy, Helen (2005): The "War on Terror" and the Framework of International Law, Cambridge University Press
General Assembly, Protection of human rights and fundamental freedoms while countering terrorism, A/RES/58/187 (2003)
General Assembly Resolution, U.N. Doc. A/RES/49/60 (Feb. 17, 1995)
Gillan and Quinton v United Kingdom (2010): ECHR 28 (2010)
Hamdan v Rumsfeld (2006): 548 U.S. 557 (2006)
Hamdi v Rumsfeld (2004): 542 U.S. 507
Kaponyi, Elisabeth K. (2007): "Upholding Human Rights in the fight against terrorism," Society and Economy, Vol 29, pp 1.
Kielsgard, Mark D. (2013): "Counter-Terrorism and Human Rights: Uneasy Marriage, Uncertain Future,"Journal Jurisprudence, Vol 19, pp 163.
Miranda v Secretary of State for the Home Department (2014): EWHC 255 (2014);
Office of the United Nations High Commissioner for Human Rights (2008): "Human Rights, Terrorism and Counter-Terrorism" <https://www.ohchr.org/Documents/Publications/Factsheet32EN.pdf>
Philips, Dennis (2006): "Hamdan v Rumsfeld: The Bush Administration and 'The Rule of Law'," Australian Journal of American Studies Vol 25, pp 40.
Rasul v Bush (2004): 542 U.S. 466
Sanders, Rebecca (2017): "Human rights abuses at the limits of the law: Legal instabilities and vulnerabilities in the 'Global War on Terror'," Review of International Studies Vol 44, pp 2.
UN Commission on Human Rights, Commission on Human Rights Resolution 2003/68: Protection of human rights and fundamental freedoms while countering terrorism, E/CN.4/RES/2003/68 (2003)
Wald, Patricia (2010): "National Security versus Human Rights: An uneven playing field," American Society of International Law, Vol 104, pp 458.
Pakistan's fight against terrorism inside its borders
When Pakistan first appeared on the map, it had little to no idea how its neighbors would harness its land. It came quite clear after the separation of East Pakistan that the land of the pure would require more foresight in dealing with those around it. They might even need to fight to maintain peace on its soil.
Since the birth of Pakistan, it has been subjected to different fights to maintain its status. With all its struggles, finding peace for the valley, and balancing its economy, the country has faced many turbulences. It has proven itself against all sorts of malicious endeavors. Some that had the potential to harm its name in the international society.
It was 9/11 that not only shook the whole world but this nook of the Asian continent as it plunged into instability. It seems like someone was busy hiding a terrorist network in Pakistan. From terrorism attacks on the APS school to the attack on the five-star PC in Gwadar. The country has been struggling to keep its face clear even though it has suffered from Islamophobia in the international community.
Pakistan and its army have been heading strong and determined to keep the citizens of Pakistan safe along with protecting the people on the globe who accept the hostility of the country to open its land for tourism. Since 2010 the country has been busy weeding out terrorist organizations. Many casualties have been taken as the roots of terrorism were attacked. The blood of martyrs has colored the land, but success has come in bits and pieces. The country was not facing armed militia but organized troops funded by the neighbors.
The terrorist funding trail reveals India's involvement. These are no more allegations, and evidence of 22 billion PKR expenditure for the nourishment of such networks in Pakistan are available. This is quite a question, especially when keeping in mind the economy of the country. Besides, Narendra Modi's support for extremism is simply a dot that needs to be connected.
The attack on APS was the boiling point for the whole nation. When every eye cried. Investigations were made to let the world know that Pakistan will not tolerate terrorism of any sort. Peace will be kept, and any intention against it will be answered with unpleasant outcomes. It has been, and the number of terrorism incidents has remarkably gone down.
As per the UN charter, the intrusive involvement by patronizing any country's domestic issues is a clear violation. With ISIS contributing their share to terrorism in further Asia, it has been investigated that Indian intelligence agencies are trying to knit a scarf of deception by linking ISIS by creating "Daesh-e-Pakistan."Adding firmness to their plan, they have already admitted 30 Indian militants in this organization and relocated them to camps along the Pakistan-Afghanistan border. Two Indian agency representatives were responsible for handing over these militants to Daesh commander Sheikh Abdul Rahim.
The geographical advantage that Pakistan holds brought a ray of sunshine with the CPEC project. But as the country started working on its economy's progress, the state has witnessed countable heart-wrenching fights against terrorist groups. While Pakistan struggles to keep global security and safety and fights against incendiary of this terrorism, Indian state policy has internalized terrorism as an instrument. With Modi's incumbency, the Kashmir valley has burned, but Muslims in Delhi face their wrath.
Hence, the policy was not a joke, it was a serious mission, and satisfactory amounts were sent to sub-nationals through humanitarian assistance to cause unrest in Balochistan. With Peshawar police attack on 11 May 2020 to target killing and eventually linking with a suicide attack on Mardan Judicial Complex in 2016. Pakistan has been highly receptive to all intelligence gathered to averting a colossal attack on 14 August 2020. Maj Fermin Das, an official from Indian intelligence, was found to be the mastermind behind the planning of this attack. This person was operating from Afghanistan, which failed obviously!
It's been no secret to everyone with Indian involvement in creating instability in Jammu Kashmir. Gilgit Baltistan is not far from it, sharing the same boundaries. Out of 60 implanted IEDs, 22 were successfully diffused, but 38 exploded and took 13 civilian lives and 48 military personnel. The explosives used in those IEDs have been traced back to, you guessed it, India.
No matter how many times Pakistan will try to keep out the pest from its soil, they seem to be crawling back inside. Safety is not just the issue of Pakistan but is the issue of the whole world. Countries funding their neighbors to keep unrest in the continent requires global attention, and determined action should be taken.
Jihadist terrorism in the EU since 2015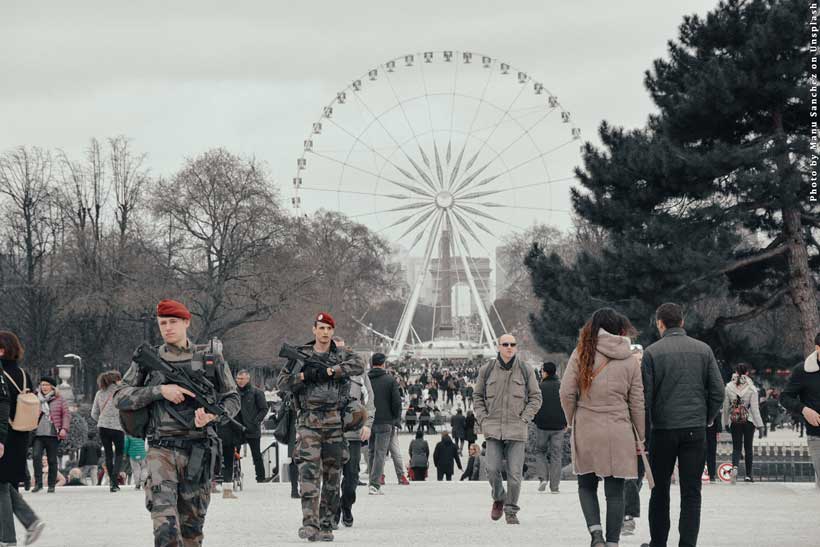 Europe has experienced a series of terror attacks since 2015. Who are the terrorists? Why and how do they act?
Jihadist terrorism is not new in the EU, but there has been a new wave of islamist attacks since 2015. What do jihadist terrorists want? Who are they? How do they attack?
What is jihadist terrorism?
The goal of jihadist groups is to create an Islamic state governed only by Islamic law – Sharia. They reject democracy and elected parliaments because in their opinion God is the sole lawgiver.
Europol defines Jihadism as "a violent ideology exploiting traditional Islamic concepts. Jihadists legitimise the use of violence with a reference to the classical Islamic doctrine on jihad, a term which literally means 'striving' or 'exertion', but in Islamic law is treated as religiously sanctioned warfare".
The al-Qaeda network and the so-called Islamic state are major representatives of jihadist groups. Jihadism is a sub-set of Salafism, a revivalist Sunni movement.
Who are the jihadi terrorists?
According to Europol, jihadist attacks in 2018 were carried out primarily by terrorists who grew up and were radicalised in their home country, not by so-called foreign fighters (individuals that travelled abroad to join a terrorist group).
In 2019, nearly 60% of jihadi attackers had the citizenship of the country in which the attack or plot took place.
Radicalisation of home-grown terrorists has speeded up as lone wolves are radicalised by online propaganda, while their attacks are inspired rather than ordered by terrorist groups such as al-Qaeda or IS.
Europol explains that these terrorists may not necessarily be very religious: they may not read the Quran or regularly attend mosque and they often have a rudimentary and fragmented knowledge of Islam.
In 2016, a significant number of the individuals reported to Europol for terrorism were low-level criminals, suggesting people with a criminal history or socialised in a criminal environment may be more susceptible to radicalisation and recruitment.
Europol draws the conclusion that "religion may thus not be the initial or primary driver of the radicalisation process, but merely offer a 'window of opportunity' to overcome personal issues. They may perceive that a decision to commit an attack in their own country may transform them from 'zero' to 'hero'."
The 2020 Europol report shows that most jihadi terrorists were young adults. Almost 70% of them were aged 20 to 28 years old and 85% were male.
How do jihadi terrorists attack?
Since 2015, jihadist attacks have been committed by lone actors and groups. Lone wolves use mainly knives, vans and guns. Their attacks are simpler and rather unstructured. Groups use automatic rifles and explosives in complex and well-coordinated attacks.
In 2019, almost all completed or failed attacks were by lone actors, while most foiled plots involved multiple suspects.
There has been a tendency for jihadist terrorists to favour attacks against people, rather than buildings or institutional targets, in order to trigger an emotional response from the public.
Terrorists do not discriminate between Muslim and non-Muslim and attacks have aimed for the maximum of casualties, such as in London, Paris, Nice, Stockholm, Manchester, Barcelona and Cambrils.
The EU's fight against terrorism
EU measures to prevent new attacks are wide-ranging and thorough. They span from cutting the financing of terrorism, tackling organised crime, and strengthening border controls to addressing radicalisation and improving police and judicial cooperation on tracing suspects and pursuing perpetrators.
For example, MEPs adopted new rules to make the use of guns and the creation of home-made bombs more difficult for terrorists.
Europol, the EU's police agency, has been given additional powers. It can set up specialised units more easily, such as the European Counter Terrorism Centre created in January 2016. It can also exchange information with private companies in some cases and ask social media to remove pages runs by IS.
In July 2017, the European Parliament created a special committee on terrorism to evaluate how to better fight terrorism at EU level. MEPs produced a report with concrete measures they want the European Commission to include in new legislation.