Boko Haram: new strategy and perspectives
The 2015 Baga massacre, perpetrated last January by Boko Haram, can be perceived as a sign of the will of the terrorist organization to raise the stakes of its action, ultimately switching from relatively smaller-scale attacks to a larger action, closer to "proper" organized military tactics.
Between the 3rd and the 7th January 2015 Baga –a fishing settlement in Borno State on the border with Chad – was sadly propelled into the limelight, as it became the theatre of a "disturbing and bloody escalation", as Amnesty International has defined the massacre carried out by Boko Haram. The number of fatalities of the Baga attacks (reportedly held between the indicated period) is still not confirmed: Nigerian official government sources refer about circa 150 killings, while local officials suggest a figure of around 2000 victims. Most victims are women, children, and the elderly. Boko Haram fighters also rampaged through the buildings in Baga, resulting in extensive looting and in the burning of 3100 structures. As an image released by Human Rights Watch starkly shows, 11% of Baga has been destroyed by Boko Haram. Other than Baga, sources report the 16 smaller settlements in the area have been destroyed, resulting in the displacement of circa 35000 people. In particular, the village of Doro Gowon- the base of the Multinational Joint Task Force-has been badly hit by Boko Haram's fury. Indeed, a bleak image released by Human Rights Watch reveals the utter devastation brought about by Boko Haram, which burnt vast areas, amounting to approximately 57% of the village.
Baga has a strategic significance for Boko Haram fighters. Indeed, probably, the Baga area has been targeted for two possible (concurring) reasons: the presence in the area of the Multinational Joint Task Force (MNJTF) base, apparently the main target of the attack, and the "legacy" of the 2013 attacks.
The Multinational Joint Task Force, established in 1998, is composed by Nigeria, Chad, Niger, Cameroon, and Benin, and is a signal of the regional involvement of state actors in the maintenance of security in the border areas. The MNJTF is assuming increasing relevance as a military tool to fight against Boko Haram. Regarding the second reason explaining the strategic importance of Baga as Boko Haram's target, in April 2013 the city was the site of a massacre, whose details remain unclear. In fact, Nigerian troops allegedly killed civilians, attacked non-military targets, and destructed properties- 2275 buildings were razed according to Human Rights Watch's estimates- in counter-terrorism operations. Indeed, they were reacting to Boko Haram's killing of a Nigerian soldier. However, military officials of Nigeria decline the responsibility for the attack and blame Boko Haram as the perpetrators.
Boko Haram's action escalated further after the January 2015 attack in Baga, which already strongly contributed to overall destabilization of the area and to the enfeeblement of the President's and the institutions' authority. Since January 7, Boko Haram has been relentlessly on the offensive: the following summary is an essential, but not exhaustive timeline of Boko Haram's attacks in Nigeria. Crucially, Boko Haram's actions do not refrain from gratuitous cruelty. Indeed, Boko Haram was reported to have exploited children as underage bombers in Maiduguri – the birthplace of Boko Haram in Borno state – on January 10, when a girl aged between 10 and 18 years old exploded while being screened at the entrance of a lively market, killing 20 people. The market had been a frequent target of Boko Haram's attacks. The use of a child bomber was a novelty in Boko Haram's history. The girl concealed explosives under her veil, although the New York Times reported that several witnesses claimed that it seemed that the girl was not aware of it. Boko Haram has also often deployed women as human explosives. Additionally, Boko Haram's brutality is further testified by its frequent kidnappings. Recently, on January 18 Boko Haram kidnapped 80 people, including 50 children, in North Cameroon, near the village of Mabass. The Cameroonian army has released around 20 abducted people. On January 25, Boko Haram and the Nigerian army clashed again in Maiduguri. The Nigerian troops blocked the rods into the city and repelled the attack. Reportedly 200 Boko Haram fighters were dead following the clashes. As the battle in Maiduguri was raging, Boko Haram attacked, using scorched-earth tactics, villages located 200 km to the South, where they looted and burnt homes, and abducted women and children. On 1 February, Boko Haram attacked again Maiduguri, but was repelled by the Nigerian army and 80 militants were killed. On February 14, the terrorists shot into the air in Gombe and circulated leaflets scaring voters from polling. On 15 February, Boko Haram stormed Askira in Northeast Nigeria – which was almost empty- targeting civilians and homes, and used a female suicide bomber in Damaturu, in the Northeast, killing 7 people and injuring 32. Two days later, a suicide bomber linked to Boko Haram exploded at a restaurant in Potiskum, still in the Northeast, causing 4 victims and 5 injured. On February 17, Boko Haram was active also in the South, where it attacked the opposition's meeting in Okrika, though killing no one. On the same day, Boko Haram clashed with the Chadian army in Dikwa, in the Northeast, and in a place on the road between Maiduguri and the Cameroonian border. There were 2 Chadian soldiers and 117 Boko Haram fighters dead as a result. One day later, Boko Haram detonated explosives at a military checkpoint outside Biu, still in the Northeast, causing 22 victims.
Furthermore, Boko Haram started expanding its area of action to neighbouring countries. Already in December 2014, the organization showed signals of its will to regionalize the conflict. Even earlier, in November 2014, every day gunshots attributed to Boko Haram were reported to have been heard in Cameroon, in the area bordering Nigeria. The situation was tangibly tense, and on 8 December, the BBC reported Boko Haram's cross-border attacks into Cameroon, where militants tried to fly the caliphate's flag. Moreover, Boko Haram attacked the military camp of Assighasia in Cameroon on 28 December, where they flew the Boko Haram's flag. Within the framework of the regionalization of conflict, Boko Haram has taken a harsh and menacing posture towards the government of Cameroon. As mentioned above, on 18 January the terrorist organization kidnapped 80 people in Northern Cameroon, thus confirming the spill over of Boko Haram's violent actions into countries neighbouring Nigeria. Additionally, Boko Haram killed 3 people and burnt 80 homes in this cross-border attack. The figures are estimates, as the government's spokesman did not confirm the exact numbers. The underlying reasons for the attack are Boko Haram's intention to widen its operating area and its desire to make Cameroon embrace Islam and repeal its Constitution. Boko Haram's strategy has encompassed also cross-border attacks in Niger and Chad. On February 6, Boko Haram made an incursion into Diffa region in Niger, which repelled the terrorists. On February 8, Boko Haram staged an assault on Diffa again, by making a female suicide bomber blow herself up in the teeming pepper market. On February 13, Boko Haram assaulted the village of Ngouboua in Chad, causing 6 victims and injuring 3 people, and thus reiterating its intention to extend the conflict across the Nigerian border. In particular, it appears that Boko Haram wanted to take revenge against Chad, which joined the regional military effort against the terrorist organization.
Next to the discussion about the tangible chances that Boko Haram stands in an open-field conflict with different actors involved, it should be pointed out that this terrorist organization draws its force also from its opponents' weaknesses. Especially focusing on Nigerian army, it should be – sadly – noted that Nigeria looks less and less like the "military" giant it was (or at least claimed to be) some years ago. The army suffers from being poorly paid and overstretched, and from mutinies. Civilians do not feel protected and feel alienated. The State, in general, is affected by rampant corruption, as it ranks 136th in the corruption ranking. The military response to Boko Haram has not been very effective so far, even if some positive facts have been registered. On February 17, Nigeria drove Boko Haram out of 12 towns and villages and on 20 February it attacked Boko Haram's training camps in Northeast Borno, specifically in Sambisa Forests and parts of Gwoza. Ultimately, Nigeria's President Jonathan Goodluck has received abrasive criticism about his elusive behaviour with respect to Boko Haram. The Guardian labels the government's behaviour towards Boko Haram as "inept" and blames the government for providing unclear information. Lack of clear information was apparent also in the 18 February incident in Niger, where 36 people were killed. While some sources claim that the victims were Boko Haram's fighters, who were killed in a Nigerian military operation, other sources allege that the Nigerian army may have mistaken funeral mourners for Boko Haram militants. The Nigerian government denied its involvement and opened an inquiry regarding the murky incident. The government's weak response to Boko Haram may embolden the terrorist organization.
The (long-awaited) joint military intervention of neighbouring countries, Chad and Cameroon, aimed to restore the balance in the clashes by providing new forces to counter the terrorists. The Chadian army is allegedly the most powerful army in the region, experienced in antiterrorism activities in semi-desert territories. It went to Cameroon to respond to Boko Haram's threats on January 18. Additionally, Chadian troops killed 200 Boko Haram fighters in Nigeria on 4 February, liberated some towns in the Northeast of Nigeria, and led a military exercise, with the help of the United States, coordinating 3000 soldiers coming from 28 African and Western states. Cameroon's president Paul Biya caimed that "a global threat needs a global response", and pledged to oppose Boko Haram. Indeed, the Cameroonian army attacked Boko Haram on February 16. Similarly, Niger's president stated that "Niger will be the tomb of the Islamists" and promised to fight Boko Haram. Chad, Cameroon, and Niger, with Benin, decided to mobilize 8700 soldiers on February 7 against Boko Haram, and are part of the above-mentioned Multinational Joint Task Force, whose aim is to fight Boko Haram at present. More regional supra-national actors are engaged in the struggle against Boko Haram. The CEEAC (Communauté économique des Etats d'Afrique Centrale), composed by Chad, Congo, Gabon, the Central African Republic, and Equatorial Guinea, pledged to help militarily, financially, and humanitarianly the states affected by Boko Haram's attacks. Even the African Union has planned to send troops to join the fight against Boko Haram. Therefore, it is evident that struggle against Boko Haram has taken on a regional dimension.
It should be noted that, as reported on February 20 by the NGO Réseau des défenseurs des droits humains en Afrique centrale (Redhac), Cameroon soldiers violated human rights during their operations against the terrorists. Cameroon has not commented on the fact yet. Remembering how Boko Haram (to some extent) consolidated its consensus by taking advantage of "collateral damage" and abuses by the Nigerian army, particular attention and prudence in counter-terror action is required by the new military actor taking the field against the extremists.
This complex picture leads to different threads of analysis.
In the first place, if the military action undertaken by neighbouring countries can be seen as beneficial for countering Boko Haram, it is also a clear signal of how Nigeria is weakened under both the military and political point of view, lacking the strength to provide a believable response to the terrorists' action. Furthermore, it shows how the terrorist attacks evolved in a conflict, a conflict which has "officially" expanded from the "national" to the "regional" level: only the efficiency of the joint military efforts will show us how such clashes will be kept in control or will enlarge again their borders.
In the second place, this situation will effectively test how a larger-scale conflict can be tolerated by all parts involved, possibly influencing (via a sort of "imitation/demonstration effect") present and future action of terrorist/separatist groups in or outside the region. An eventual success – or at least a successful long resistance – of Boko Haram against two or more joint regular armies could transform in a dangerous boost to the morale of other groups.
In the end, we should take in consideration the consequences of this situation on the upcoming election in Nigeria, which have been postponed from 15 February to 29 March. These elections are crucial to decide to whom Nigerians will entrust the difficult task of responding to Boko Haram. Unfortunately, these elections are marred by insecurity due to Boko Haram's presence in some areas of Nigeria and to its threat to disrupt the vote. Indeed, on February 17, Boko Haram's leader Abubakar Shekau pledged to disrupt the elections in a video diffused through Twitter. He claimed that Allah would not allow the elections to take place. The increased intensity of Boko Haram's operations, indeed, can be interpreted as the militants' device to scare Nigerians and persuade them not to vote. Boko Haram, in fact, opposes elections, as it perceives them as part of the democratic process it vehemently obstacles. The International Crisis Group warns that elections will be anyway affected by inter-party tensions and inadequate preparation.
Authors: Marianna GRIFFINI, Giuliano LUONGO
Impact of Terrorist Organizations in the Middle East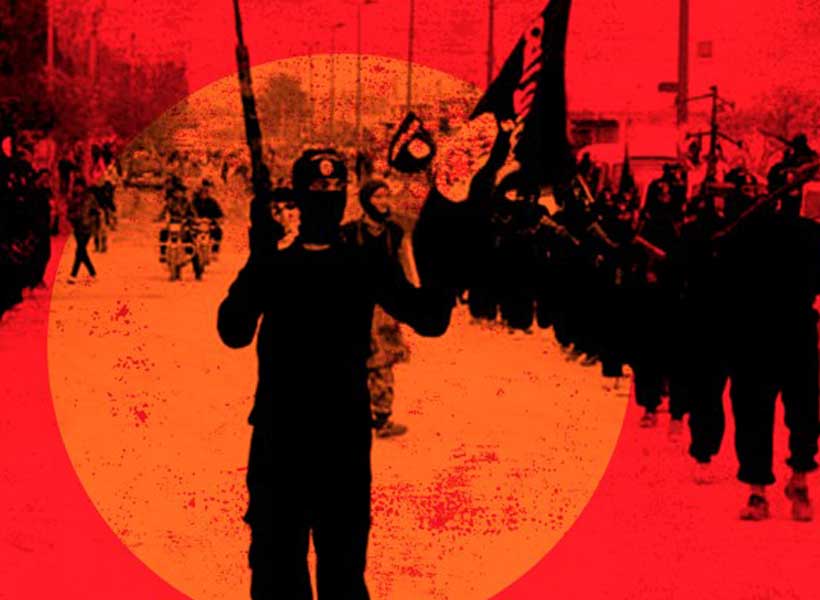 Terrorism is a significant variable in security studies and it is hindering a wide range of safety. Likewise, because of the emotional expansion in psychological militant assaults in the course of the most recent twenty years, have economies have found a way broad ways to work on the political, social, and financial circumstances by diminishing outer struggles and fear monger assaults.
The Global Terrorism Database (GTD) distinguishes psychological oppression as a danger or genuine utilization of illicit or vicious power by a non-administrative individual or gathering to accomplish a political, monetary, strict, or social objective through dread. This is on the grounds that these exercises are intended to make mental impacts and their belongings go past the survivors of fear-monger occurrences.
Definitions of terrorism are dubious because of issues of marking activities as psychological warfare advances the judgment of the entertainers, which might reflect philosophical or political predisposition. Definition of terrorism as characterized by the Global Terrorism Database (GTD) is termed as "a non-state entertainer's compromised or genuine use of unlawful authority and viciousness to attain a political, monetary, strict, or social purpose through dread, coercion, or scaring." The people in issue, or the victims of fear-based oppression, have little in common with the fear-mongers, but they address a larger human population whose response the fear-mongers need. It is critical to comprehend that fear mongers are sane entertainers. They have a particular reason for their utilization of savagery and guess that it will make a response from the crowd that they are focusing on.
According to the GTD (2018), the Middle East has accumulated the greatest number of losses on the planet, notably since roughly 2001. Due to challenges such as high unemployment rates, money shortages, single-item financial elements, low levels of per capita payments, and slow monetary growth in the Middle East, these countries must rely on foreign speculation to beat these problems. Given the financial needs of these countries, bringing in an unfamiliar endeavour can play an important role. Differentiating the effects of capital flight and fear- based negative events in these countries might help policymakers improve or maintain business as usual.
In 2016, Iraq had 2,965 terrorist attacks, Afghanistan had 1,342, and Syria had 366. Conversely, there were 30 fear-monger assaults in all of Western Europe around the same time. However, the Global Terrorism Database notes that the number of fear-mongering attacks in Europe is increasing, the situation in the Middle East is far more concerning—a region where assaults are a piece of day-to-day existence for some residents.
The costs of psychological warfare, on the other hand, go far beyond literal annihilation. There are also significant social and financial consequences in the Middle East. ISIS has scoured a large number of historical heritage places in Iraq and Syria. Given their social and historical significance, the worth of many of these locations is incalculable. According to some sources, the sale of stolen antiques on the black market may be ISIS' second-largest source of revenue, after oil. Some of these antique relics have been discovered in London's antique shops. UNESCO has added a number of important locations to its list of endangered places due to pillage and obliteration, including six new sites in 2013.
The emotional drop-off in the travel business inside Syria and Iraq adds to these disasters. The Syrian Ministry of Tourism has attempted to aid the tourism business by distributing a series of YouTube recordings. The recordings show Syria's recognisable blue waves and beautiful seashores, in an effort to rehabilitate a country that many associate solely with war atrocities. In 2011, just before the Syrian civil war reached its most destructive stage, 8.5 million tourists visited the country, contributing almost $8.3 billion to the economy (around 13.5 percent of Syria's GDP). In 2014, however, only 400,000 tourists visited Syria. Several nations, including Tunisia and Egypt, have seen similar drops in the travel industry following psychological oppressor attacks, causing massive economic damage.
Oil is one of the Middle East's most basic endeavours, and terrorism has a huge impact on it. Oil offices have been identified by psychological militants in a few Middle Eastern countries, causing supply shortages. Because of ISIS attacks, Iraqi oil production dropped by as much as 320,000 barrels per day at one time. Various oil offices are included in ISIS' jurisdiction. The profits from oil sales go to the psychological militant group, diverting funds that would otherwise go to public foundation programmes. ISIS held 60% of Syria's oil reserves in 2014, and the group made approximately $3 million per day from the illegal oil trade. Despite the fact that ISIS has recently lost a lot of territory, it still controls large wells in northern Iraq, preventing Baghdad from collecting much-needed cash.
Psychological oppression has a considerably greater impact on the Middle East's economy than it does on the European economy. Given that the Middle East has seen the sharpest increase in illegal intimidation over the past 15 years, it appears to be a basic mistake that assessments have not attempted to gauge the absolute cost of psychological tyranny.
Organizations in Western nations which store these investigations are, maybe justifiably, more concerned about the impact of psychological persecution on their own countries. It is simple for the Western world to excuse the expense of psychological warfare in the Middle East since it is both far away and a piece of day-to-day existence for the area's kin. Interestingly, demonstrations of terrorism in the West are considered perilous abnormalities.
While the actual effects of terrorism in the Middle East should be the primary focus of counterterrorism efforts, the financial consequences should not be disregarded. Estimating the cost of psychological warfare as a means of identifying knowledge gaps and obstacles has merit. Counterterrorism authorities should help alleviate the excessive financial repercussions that fanatic gatherings have on the Middle East by recognising and securing vital territorial income streams like the tourism industry and oil.
The Deadliest Enemies: China's Overseas Military Bases in Central Asia and Uyghur's Turkestan Islamic Party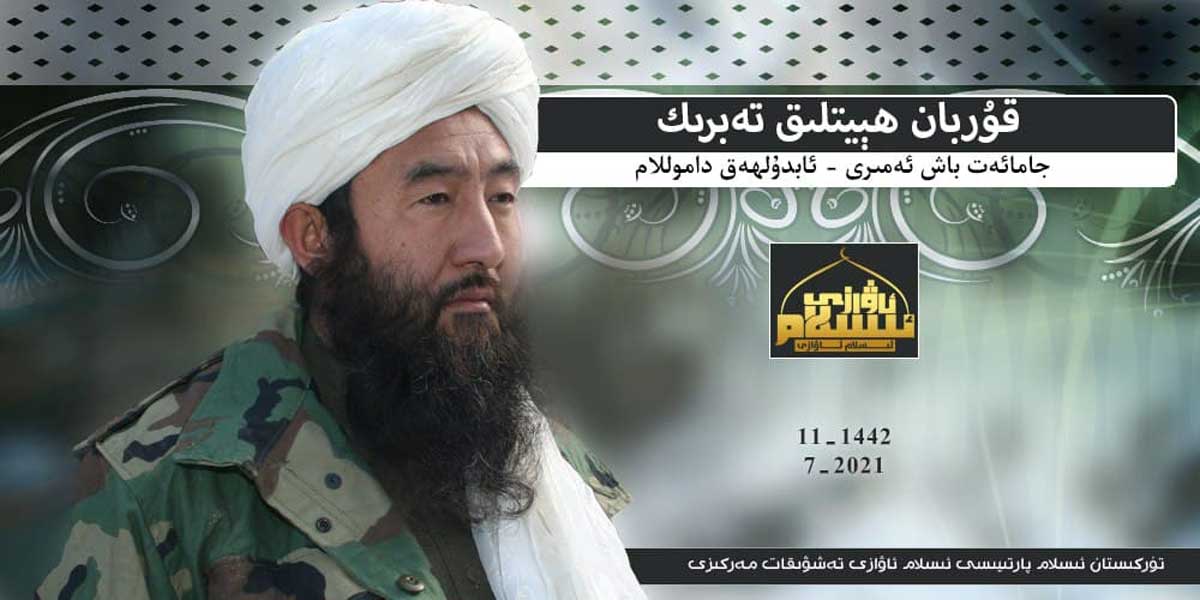 Amid the burgeoning sentimental relationship between Beijing and the resurrected Taliban's Emirate 2.0, the al Qaeda-affiliated Turkestan Islamic Party (TIP) has aggravated its propaganda war against Communist China, hence cleverly concealing its historically faithful jihadi bonds with the Afghan Taliban. Despite the Taliban's assurances of non-interference in China's internal affairs, Beijing is building up its military presence in post-Soviet Central Asia. One example is its establishment of military bases in the Af-Pak-China-Tajik strategic arena near the isthmus of the Wakhan Corridor in Tajikistan's Gorno-Badakhshan province.
Although China did not camouflage its contentment with the failed US policy in Afghanistan and sought to leverage the Taliban victory as its foreign policy asset, Beijing has faced the Taliban's elusive stance in curbing the Uyghur jihadists challenges. Today, the Celestial is well conscious of its harsh realities. With the withdrawal of the US forces from Afghanistan, Beijing lost a safe buffer zone in the strategically critical Afghan-Chinese borders area in Badakhshan, which has afforded with free secure area for over 20 years. While the US's presence in the region disturbed China, it nevertheless provided Beijing with relative stability and protected from the infiltration of global al Qaeda elements into the Xinjiang Uyghur Autonomous Region.
Therefore, by showcasing its concern over its instability in the neighboring country, Beijing prefers to pressure Taliban on security matters, claiming that Afghanistan should not become a safe haven for terrorist organizations such as the Turkestan Islamic Party. On October 25, during the bilateral meeting in Qatar's Doha, Chinese Foreign Minister Wang Yi pressed Taliban's Acting Deputy Prime Minister Mullah Abdul Ghani Baradar and Acting Foreign Minister Amir Khan Muttaqi to make a clean break with Uyghur jihadists of TIP and to prevent Afghanistan from becoming a hotbed of global terrorism.
The Taliban's Interim government is accustomed in responding to such external pressures from its neighbors and the international community. The typicality of its response lies in the denial of the presence of Central Asian and Uyghur terrorist groups on Afghan soil, further wittily dodging the topic of its ties with al Qaeda. Taliban strategists seeking international recognition have apparently developed cunning tactics to carefully conceal their ties to al Qaeda and Central Asian jihadi groups, while maintaining the bayat (oath of allegiance) of veteran strategic partners in holy jihad.
And this time, Taliban representative Suhail Shaheen voiced a stock answer, stating "many Uyghur fighters of TIP have left Afghanistan because the Taliban has categorically told them there is no place for anyone to use Afghan soil against other countries, including its neighboring countries." But the Chinese authorities are well aware of the Taliban's insincerity on this matter. In turn, the Taliban realized that the authorities of China and Central Asian states did not believe their statements. As a consequence, Beijing denied the Taliban's claims, claiming that approximately 200-300 Uyghur militants of TIP currently live in the Takhar province near Baharak town.
Certainly, to calm Chinese concerns and encourage deeper economic cooperation with Beijing, the Taliban has removed TIP Uyghur jihadists from the 76-kilometer Afghan-China border area in Badakhshan to the eastern province of Nangarhar in early October. The Taliban's double play testifies their walk on a fine line between pragmatism and jihadi ideology, especially when they simultaneously want to look like a state and maintain a historical relationship with al Qaeda.
A short look at Taliban-China relations
Since the mid-1990s, the Af-Pak border arena has remained at the center of China's security and counter-terrorism strategy. Chinese policymakers were concerned that the TIP's Uyghur militants found refuge in Afghanistan's border region of Badakhshan and are waging a decades-old holy jihad to liberate Eastern Turkestan from the iron claw of Beijing. Within this framework, China's counter-terrorism policy aims to prevent the challenge of the TIP Uyghur jihadists who have been deeply integrated into global al Qaeda's structure over the past quarter-century. This undertaking surfaced on Beijing's agenda since the collapse the pro-Moscow regime of Mohammad Najibullah in 1992 and became extremely acute after the Taliban's lightning seizure of power in August 2021.
In order to break the long-standing and trusted jihadi ties between TIP and the Taliban, Beijing has emerged as a pragmatic backer of the Taliban's new rule, promising economic and development support through its Belt and Road Initiative (BRI). For its part, the Interim Afghan government, seeking international recognition, has called China a most important partner and pushed for deeper cooperation with Beijing.
Following the steps of its historical diplomacy of flexibility and pragmatism from the Qing dynasty, Beijing has forged a pragmatic and operative relationship with the Taliban for nearly thirty years. Since Taliban's first rise to power in 1996, this pragmatic relationship has been centered in China's counterterrorism strategy. Guided by the "Art of War" strategy of the ancient Chinese philosopher Sun Tzu, Beijing decided to "defeat the enemy without fighting". In 1999, China launched flights between Kabul and Urumqi, the capital of Xinjiang Uyghur region, and established economic ties with the Taliban who patronized Uyghur militants of the East Turkestan Islamic Movement (ETIM – now TIP).
In December 2000, China's Ambassador to Pakistan Lu Shulin met with the Taliban's founder leader Mullah Omar in Kandahar, in which Lu voiced Beijing's position on the need to stop harboring Uyghur jihadists operating in Afghanistan. Consecutively, the Taliban anticipated that China would recognize their government and prevent further UN sanctions. During the meeting, Mullah Omar assured Lu that the Taliban "will not allow any group to use its territory for any activities against China." But this deal was only half materialized. While Omar did restrain Uyghur jihadists to attack China's interests in Af-Pak zone, he did not expel them from Afghanistan. And Beijing did not oppose new UN sanctions against the Taliban, it only abstained.
Following the collapse of Mullah Omar's so-called Sharia regime after 9/11, China did not sever its ties with the Taliban leaving room for strategic change in the future. Putting eggs in different baskets, in 2014-2020, China secretly hosted Taliban delegations in Beijing several times and provoked them to active struggle against foreign invaders for the liberation of the country. However, China's central focus in their contacts with the Taliban has always been to curb the Uyghur jihad against the Celestial and build a first line of defense in the Wakhan Corridor along the Af-Pak-China-Tajik strategic arena.
Hence, according to China's Counter-Terrorism Strategy, securing BRI strategic projects overseas from TIP attacks and blocking the Salafi-Jihadi ideology in Xinjiang became even more important for Beijing since the Taliban overtook the power. Counterterrorism and concerns of Islamic radicalization were the justification for China's crimes against humanity in Xinjiang, where the CCP has imprisoned more than 1.5 million Uyghurs, Kazakhs and Kyrgyz Muslim minorities in concentration camps, manically depriving them of their religion, language and culture since 2014.
China's military footprint in Central Asia
Predictably, the abrupt US withdrawal from Afghanistan encouraged Beijing to continue its aggressive and assertive foreign policy toward Central Asia to expand its BRI projects in the region. If before, in exchange for its economic assistance, Beijing demanded from Central Asian nations to adhere the "One-China policy" (recognition Taiwan as part of PRC) and support its war against "three evils" (separatism, religious extremism and international terrorism), then now it is also stepping up the military footprint in the region.
On October 27, the Tajik Majlisi Namoyandagon (lower house of parliament) approved China's proposal to fund the construction of a $10 million military base in the Gorno-Badakhshan Autonomous Province near the intersection of the Af-China-Tajik borders arena. The agreement which reached between Tajikistan's Interior Ministry and China's Public Security Ministry, indicates the new base would be owned by the Rapid Reaction Group of the Interior Ministry.
This is not Beijing's first overseas military base in Central Asia. China already operates a military base located 10 km from the Tajik-Afghan border and 25 km from the Tajik-Chinese border in the Tajikstan's Gorny Badakhshan province on the isthmus of the Wakhan corridor. Thus, the Chinese base overlooks a crucial entry point from China into Central Asia, Afghanistan and Pakistan. In accordance with secret agreements signed in 2015 or 2016 between China and Tajikistan, Beijing has built three commandant's offices, five border outposts and a training center, and refurbished 30 guard posts on the Tajik side of the country's border with Afghanistan.
In July 2021, the Tajik government offered to transfer complete control of this military base to Beijing and waive any future rent in exchange for military aid from China. The Chinese military base in Tajikistan has no regular troops of the People's Liberation Army (PLA), but has representatives of the People's Armed Police (PAP). It is worth pointing out that China, concerned about the activities of TIP's militants in Xinjiang and their potential links with transnational terrorism, adopted the first counter-terrorism legislation on December 27, 2015. The law provides a legal basis for various counter-terrorism organs, including the PAP, empowering it with broad repressive functions. PAP members currently serve at China's overseas military base in Tajikistan, the main function of which is counter-terrorism monitoring of Tajik-Af-Pak border movements.
It is imperative to note that China is concentrating its military facilities not in the depths of Tajik territory but precisely on the isthmus of the vital Wakhan corridor at the Af-Pak-China-Tajik borders intersection. In the mid-90s, Uyghur militants fled China's brutal repression via the Wakhan corridor to join the Taliban, al Qaeda and TIP in Afghanistan. In their propaganda messages, TIP ideologists often mention the Wakhan Corridor as a "Nusrat (victory) trail" through which the "long-awaited liberation of East Turkestan from the Chinese infidels will come."
The mastery of the Af-Pak-China-Tajik strategic arena is currently critical to Beijing for several reasons. First, the holding the Wakhan Gorge allows China not to depend solely on the will of the Taliban to prevent attacks by Uyghur jihadists of TIP. Secondly, it gives China an additional lever of pressure on the Taliban to sever their ties with Uyghur militants, playing on the contradictions between Tajikistan and the Afghan Interim government. And finally, Beijing is well positioned to protect its future investments in the Afghan economy through the BRI project.
China's aggressive and assertive move into Russia's traditional sphere of influence does not make the Kremlin nervous as much as the US military presence in the region. Quite possibly, China's expansion of its military presence in Tajikistan was coordinated with Russia, which considers Central Asia to be its southern flank. Because Tajikistan, Kyrgyzstan and Kazakhstan are part of the Russian-led CSTO military alliance, opening a foreign military base in one of them requires the consent of this military block. Now, the two most considerable regional powers, Russia and China can be expected to pursue common counterterrorism strategies through the coordination and information-sharing on TIP Uyghur jihadists and Russian-speaking fighters based in Taliban-led Afghanistan.
Propaganda war between Communist China and Turkestan Islamic Party
As Beijing tries to fill the power vacuum left by the United States and expand its political and economic influence over the Afghan Taliban's Interim Government, the veteran Uyghur jihadi group of Turkestan Islamic Party (TIP) and newly emerged Katibat al-Ghuraba al-Turkestani (KGT) are respectively intensifying their ideological war against the China's Communist regime.
The media center Islam Avazi (Voice of Islam), the TIP's propaganda machine, systematically and vociferously criticizes the Chinese Communist government as "atheist occupiers" and "Chinese invaders" for occupying the lands of East Turkestan. Recently the TIP's main mouthpiece in its weekly radio program on the Uyghur-language website 'Muhsinlar' stated that "China's overseas military bases are evidence of its evil intentions to occupy new Islamic lands through creeping expansion." Then the Uyghur speaker insists that "temporarily settling in new lands, the Chinese kafirs (disbeliever) will never leave there, a vivid example of which is the tragic experience of East Turkistan, whose religion, culture and history are Sinicized, and its titular Muslims are being brutally repressed."
Our research indicates that despite their longstanding involvement in the global jihad in Afghanistan and Syria and their strong alliances through oaths of allegiance (bayat) with al Qaeda, Taliban and Hayat Tahrir al-Sham (HTS), the central ideology of Uyghur Jihadists is the fight against the Chinese Communist regime. The strategic goal of the Turkestan Islamic Party is to liberate the historical lands of East Turkestan, now known as Xinjiang, from the occupation of the Chinese "communist infidels" and to build its own state with Sharia rule there. In their regular statements, audios and videos, TIP propagandists raised the victimization of Uyghur Muslims during China's occupation of East Turkistan, which has long been a key theme in TIP's ideological doctrine.
Amid establishing Chinese overseas military bases in Central Asia, TIP's media center Islam Avazi has sharply intensified anti-Beijing propaganda. Both the Taliban and TIP have double standards in this regard. Criticizing the Chinese Communist regime, TIP deliberately avoids and never condemns Taliban's recent close ties with the China. At the same time, when the Taliban recently criticized New Delhi for persecuting Muslims in Indian-administered Kashmir and call themselves defenders of the oppressed Muslim Ummah, they tried to sidestep the topic of China's crackdown on Uyghurs in Xinjiang.
Future of Uyghur Jihad in Post-American Afghanistan
Thus, even though the TIP remains an essential player of global jihad and a vanguard for the Uyghur cause, China's pressure on the Taliban and its military bases in Central Asia will force Uyghur fighters to curb their jihadi ambitions in post-American Afghanistan. Undoubtedly, as before, the Taliban will continue their attempts to marginalize Central Asian jihadi groups in Afghanistan, making them completely dependent on their will and exploiting them for their political purposes.
It is difficult to predict to what extent the Uyghur jihadists have the strength and patience to withstand Taliban moral pressure and Chinese intelligence persecution in the new Afghanistan. Interestingly, researchers at the Newlines Institute claim the Taliban's collaboration with Chinese military advisers present in Afghanistan. According to a senior source within the Taliban, "some 40 advisers from China (including some military ones) deployed to Afghanistan on October 3." Therefore, it will be difficult for TIP to maintain its developed propaganda apparatus, to enhance its organizational capabilities in the new realities of Afghanistan, when Chinese overseas military bases are breathing down its neck.
Beijing's military footprint on the Af-Pak-China-Tajik border arena will force TIP to demonstrate its diplomatic and strategic ability in seeking support and solidarity from numerous umbrellas jihadi organizations such as al Qaeda, Jalaluddin Haqqani's Haqqani network, the Afghan and Pakistani Taliban, HTS, and even Islamic State in Khorasan (IS-K). Suppose al Qaeda continues to weaken, and IS-K grows stronger via targeted attacks and successful recruitment. In that case, Central Asian jihadists may change their jihadi flag and join IS-K. The most capable defectors from al Qaeda to ISIS were Uzbek, Tajik and Uyghur foreign fighters in Afghanistan, Syria and Iraq, as their experience has shown.
Any TIP's move to take the jihad back to Xinjiang for its liberation, undoubtedly, will face steep odds. Beijing's repressive security measures, such as high-tech mass surveillance and mass detention of Uyghurs in so-called re-education camps, have long deprived TIP of its network in Xinjiang. Worries that TIP is poised to ravage Xinjiang, therefore, seem overblown. With demographic changes in the Xinjiang region, where the Han population is almost the majority, the TIP has lost its social underpinning and perspective of waging jihad within the country.
In conclusion, wary of antagonizing Beijing and its dependence on Chinese economic largesse, the Taliban Interim government will progressively reduce its support for Uyghur jihadists. The establishment of Chinese military bases on the isthmus of the Wakhan Corridor and the strengthening of its anti-terrorism initiatives, combined with the monitoring of the Af-Pak-China-Tajik arena, call into question the extent to which TIP can conduct operations against China's BRI.
Lastly, a rapprochement between China and the Taliban leaves TIP cornered, limiting room for maneuver and forcing some Uyghur Muhajireen (foreign fighters) to carry out a hijrah (migration) to Syria's Idlib province to join their fellow tribesmen from Xinjiang. Nevertheless, despite this grim appraisal of TIP's prospects in post-American Afghanistan, it can capitalize from its commitment to transnational jihad and expand its international network exploiting the Syrian melting pot. Indeed, given the physical remoteness from China's overseas military bases, the Syrian quagmire will give the TIP a certain latitude, strengthening its ability to assert itself on the global jihad.
Author's note: This article was first published by a SpecialEurasia Research Institute, which partners with Modern Diplomacy.
Can the Taliban tame ETIM?
The Turkestan Islamic Party (TIP) is also known as the East Turkestan Islamic Movement (ETIM) is a Uyghur Islamic extremist organization founded in the Xinjiang province of China. TIP is the new name, although China still calls it by the name ETIM and refuses to acknowledge it as TIP. The ETIM was founded in 1997 by Hasan Mahsum before being killed by a Pakistani army in 2003. Its stated aim is to establish an independent state called 'East Turkestan' replacing Xinjiang. The United States removed it from its list of terrorist Organizations in 2020. The group and its ties to Muslim fundamentalism have compounded Chinese concerns about the rising threat of terrorism within the country.
In Tianjin, the Taliban's political chief Mullah Abdul Ghani Baradar again pledged to "never allow any force" to engage in acts detrimental to China. Suhail Shaheen, the Afghan Taliban's spokesperson, said in an exclusive interview with the Global Times that many ETIM members had left Afghanistan because Taliban had categorically told them that Afghanistan can't be used to launch attacks against other countries. The Chinese Foreign Minister Wang Yi had also asked the Taliban to crack down on the ETIM, which is based out of the Xinjiang province. In view of the Taliban's pro-China stance on the ETIM, the article will assess the feasibility of the Taliban's promises of not providing sanctuaries to the groups which are direct threat to the national security of China.
First, this statement surprises the experts in view of the Taliban's historic relationship with the ETIM. According to a recent United Nations Security Council report, ETIM has approximately 500 fighters in northern Afghanistan, mostly located in Badakhshan province, which adjoins Xinjiang in China via the narrow Wakhan Corridor. Most of Badakhshan is now under Taliban control, but according to some reports, Tajik, Uzbek, Uighur and Chechen fighters comprise the bulk of the local Taliban rank and file, rather than Pashtun fighters. This scenario appears very challenging for the top leadership of the Taliban to deny sanctuaries to such loyalists.
Second, ETIM is operating in Afghanistan since 1990. It has strong links with the local Taliban commanders. The local Taliban commanders may put pressure on the top leadership or hinder the extradition of ETIM members from Afghanistan. Zhu Yongbiao, director of the Center for Afghanistan Studies at Lanzhou University, thinks that ETIM members in Afghanistan still have some influence. It may not be easy for the Taliban to fully cut ties with all ETIM members in Afghanistan as it may hurt other military militants that used to support it.
Third, the Taliban's capacity to tame the ETIM is limited because its all members and leadership have scattered across Afghanistan, Syria and Turkey. Zhang Jiadong, a professor with the Center for American Studies at Fudan University in Shanghai, told the Global Times, "In recent years, the ETIM also changed its living areas overseas. The exact number of ETIM members is hard to know but "its core members are living in countries including Pakistan, Syria, and Turkey. More of them stay in Syria than in Afghanistan and have been keeping a low profile in recent years".
Fourth, the ETIM has developed close ties with international militant organizations, including Al Qaeda. Moreover, Al Qaeda has significant influence over the Taliban. Al Qaeda has ability and resources to sabotage the extradition of ETIM members from Afghanistan. Some militant organizations including IS-K have developed the ideological differences with the Afghan Taliban. IS-K recently used a Uyghur fighter for suicide campaign in Afghanistan just to show fissure between the Taliban and ETIM. So, this trend can be a challenge for the Afghan Taliban.
The Taliban's new stance of not providing sanctuaries to the ETIM contradicts with some of its founding principles. The Taliban's new version on ETIM is not easy to follow. Time will be the true judge of the feasibility of Taliban's new stance.