Boko Haram: new strategy and perspectives
The 2015 Baga massacre, perpetrated last January by Boko Haram, can be perceived as a sign of the will of the terrorist organization to raise the stakes of its action, ultimately switching from relatively smaller-scale attacks to a larger action, closer to "proper" organized military tactics.
Between the 3rd and the 7th January 2015 Baga –a fishing settlement in Borno State on the border with Chad – was sadly propelled into the limelight, as it became the theatre of a "disturbing and bloody escalation", as Amnesty International has defined the massacre carried out by Boko Haram. The number of fatalities of the Baga attacks (reportedly held between the indicated period) is still not confirmed: Nigerian official government sources refer about circa 150 killings, while local officials suggest a figure of around 2000 victims. Most victims are women, children, and the elderly. Boko Haram fighters also rampaged through the buildings in Baga, resulting in extensive looting and in the burning of 3100 structures. As an image released by Human Rights Watch starkly shows, 11% of Baga has been destroyed by Boko Haram. Other than Baga, sources report the 16 smaller settlements in the area have been destroyed, resulting in the displacement of circa 35000 people. In particular, the village of Doro Gowon- the base of the Multinational Joint Task Force-has been badly hit by Boko Haram's fury. Indeed, a bleak image released by Human Rights Watch reveals the utter devastation brought about by Boko Haram, which burnt vast areas, amounting to approximately 57% of the village.
Baga has a strategic significance for Boko Haram fighters. Indeed, probably, the Baga area has been targeted for two possible (concurring) reasons: the presence in the area of the Multinational Joint Task Force (MNJTF) base, apparently the main target of the attack, and the "legacy" of the 2013 attacks.
The Multinational Joint Task Force, established in 1998, is composed by Nigeria, Chad, Niger, Cameroon, and Benin, and is a signal of the regional involvement of state actors in the maintenance of security in the border areas. The MNJTF is assuming increasing relevance as a military tool to fight against Boko Haram. Regarding the second reason explaining the strategic importance of Baga as Boko Haram's target, in April 2013 the city was the site of a massacre, whose details remain unclear. In fact, Nigerian troops allegedly killed civilians, attacked non-military targets, and destructed properties- 2275 buildings were razed according to Human Rights Watch's estimates- in counter-terrorism operations. Indeed, they were reacting to Boko Haram's killing of a Nigerian soldier. However, military officials of Nigeria decline the responsibility for the attack and blame Boko Haram as the perpetrators.
Boko Haram's action escalated further after the January 2015 attack in Baga, which already strongly contributed to overall destabilization of the area and to the enfeeblement of the President's and the institutions' authority. Since January 7, Boko Haram has been relentlessly on the offensive: the following summary is an essential, but not exhaustive timeline of Boko Haram's attacks in Nigeria. Crucially, Boko Haram's actions do not refrain from gratuitous cruelty. Indeed, Boko Haram was reported to have exploited children as underage bombers in Maiduguri – the birthplace of Boko Haram in Borno state – on January 10, when a girl aged between 10 and 18 years old exploded while being screened at the entrance of a lively market, killing 20 people. The market had been a frequent target of Boko Haram's attacks. The use of a child bomber was a novelty in Boko Haram's history. The girl concealed explosives under her veil, although the New York Times reported that several witnesses claimed that it seemed that the girl was not aware of it. Boko Haram has also often deployed women as human explosives. Additionally, Boko Haram's brutality is further testified by its frequent kidnappings. Recently, on January 18 Boko Haram kidnapped 80 people, including 50 children, in North Cameroon, near the village of Mabass. The Cameroonian army has released around 20 abducted people. On January 25, Boko Haram and the Nigerian army clashed again in Maiduguri. The Nigerian troops blocked the rods into the city and repelled the attack. Reportedly 200 Boko Haram fighters were dead following the clashes. As the battle in Maiduguri was raging, Boko Haram attacked, using scorched-earth tactics, villages located 200 km to the South, where they looted and burnt homes, and abducted women and children. On 1 February, Boko Haram attacked again Maiduguri, but was repelled by the Nigerian army and 80 militants were killed. On February 14, the terrorists shot into the air in Gombe and circulated leaflets scaring voters from polling. On 15 February, Boko Haram stormed Askira in Northeast Nigeria – which was almost empty- targeting civilians and homes, and used a female suicide bomber in Damaturu, in the Northeast, killing 7 people and injuring 32. Two days later, a suicide bomber linked to Boko Haram exploded at a restaurant in Potiskum, still in the Northeast, causing 4 victims and 5 injured. On February 17, Boko Haram was active also in the South, where it attacked the opposition's meeting in Okrika, though killing no one. On the same day, Boko Haram clashed with the Chadian army in Dikwa, in the Northeast, and in a place on the road between Maiduguri and the Cameroonian border. There were 2 Chadian soldiers and 117 Boko Haram fighters dead as a result. One day later, Boko Haram detonated explosives at a military checkpoint outside Biu, still in the Northeast, causing 22 victims.
Furthermore, Boko Haram started expanding its area of action to neighbouring countries. Already in December 2014, the organization showed signals of its will to regionalize the conflict. Even earlier, in November 2014, every day gunshots attributed to Boko Haram were reported to have been heard in Cameroon, in the area bordering Nigeria. The situation was tangibly tense, and on 8 December, the BBC reported Boko Haram's cross-border attacks into Cameroon, where militants tried to fly the caliphate's flag. Moreover, Boko Haram attacked the military camp of Assighasia in Cameroon on 28 December, where they flew the Boko Haram's flag. Within the framework of the regionalization of conflict, Boko Haram has taken a harsh and menacing posture towards the government of Cameroon. As mentioned above, on 18 January the terrorist organization kidnapped 80 people in Northern Cameroon, thus confirming the spill over of Boko Haram's violent actions into countries neighbouring Nigeria. Additionally, Boko Haram killed 3 people and burnt 80 homes in this cross-border attack. The figures are estimates, as the government's spokesman did not confirm the exact numbers. The underlying reasons for the attack are Boko Haram's intention to widen its operating area and its desire to make Cameroon embrace Islam and repeal its Constitution. Boko Haram's strategy has encompassed also cross-border attacks in Niger and Chad. On February 6, Boko Haram made an incursion into Diffa region in Niger, which repelled the terrorists. On February 8, Boko Haram staged an assault on Diffa again, by making a female suicide bomber blow herself up in the teeming pepper market. On February 13, Boko Haram assaulted the village of Ngouboua in Chad, causing 6 victims and injuring 3 people, and thus reiterating its intention to extend the conflict across the Nigerian border. In particular, it appears that Boko Haram wanted to take revenge against Chad, which joined the regional military effort against the terrorist organization.
Next to the discussion about the tangible chances that Boko Haram stands in an open-field conflict with different actors involved, it should be pointed out that this terrorist organization draws its force also from its opponents' weaknesses. Especially focusing on Nigerian army, it should be – sadly – noted that Nigeria looks less and less like the "military" giant it was (or at least claimed to be) some years ago. The army suffers from being poorly paid and overstretched, and from mutinies. Civilians do not feel protected and feel alienated. The State, in general, is affected by rampant corruption, as it ranks 136th in the corruption ranking. The military response to Boko Haram has not been very effective so far, even if some positive facts have been registered. On February 17, Nigeria drove Boko Haram out of 12 towns and villages and on 20 February it attacked Boko Haram's training camps in Northeast Borno, specifically in Sambisa Forests and parts of Gwoza. Ultimately, Nigeria's President Jonathan Goodluck has received abrasive criticism about his elusive behaviour with respect to Boko Haram. The Guardian labels the government's behaviour towards Boko Haram as "inept" and blames the government for providing unclear information. Lack of clear information was apparent also in the 18 February incident in Niger, where 36 people were killed. While some sources claim that the victims were Boko Haram's fighters, who were killed in a Nigerian military operation, other sources allege that the Nigerian army may have mistaken funeral mourners for Boko Haram militants. The Nigerian government denied its involvement and opened an inquiry regarding the murky incident. The government's weak response to Boko Haram may embolden the terrorist organization.
The (long-awaited) joint military intervention of neighbouring countries, Chad and Cameroon, aimed to restore the balance in the clashes by providing new forces to counter the terrorists. The Chadian army is allegedly the most powerful army in the region, experienced in antiterrorism activities in semi-desert territories. It went to Cameroon to respond to Boko Haram's threats on January 18. Additionally, Chadian troops killed 200 Boko Haram fighters in Nigeria on 4 February, liberated some towns in the Northeast of Nigeria, and led a military exercise, with the help of the United States, coordinating 3000 soldiers coming from 28 African and Western states. Cameroon's president Paul Biya caimed that "a global threat needs a global response", and pledged to oppose Boko Haram. Indeed, the Cameroonian army attacked Boko Haram on February 16. Similarly, Niger's president stated that "Niger will be the tomb of the Islamists" and promised to fight Boko Haram. Chad, Cameroon, and Niger, with Benin, decided to mobilize 8700 soldiers on February 7 against Boko Haram, and are part of the above-mentioned Multinational Joint Task Force, whose aim is to fight Boko Haram at present. More regional supra-national actors are engaged in the struggle against Boko Haram. The CEEAC (Communauté économique des Etats d'Afrique Centrale), composed by Chad, Congo, Gabon, the Central African Republic, and Equatorial Guinea, pledged to help militarily, financially, and humanitarianly the states affected by Boko Haram's attacks. Even the African Union has planned to send troops to join the fight against Boko Haram. Therefore, it is evident that struggle against Boko Haram has taken on a regional dimension.
It should be noted that, as reported on February 20 by the NGO Réseau des défenseurs des droits humains en Afrique centrale (Redhac), Cameroon soldiers violated human rights during their operations against the terrorists. Cameroon has not commented on the fact yet. Remembering how Boko Haram (to some extent) consolidated its consensus by taking advantage of "collateral damage" and abuses by the Nigerian army, particular attention and prudence in counter-terror action is required by the new military actor taking the field against the extremists.
This complex picture leads to different threads of analysis.
In the first place, if the military action undertaken by neighbouring countries can be seen as beneficial for countering Boko Haram, it is also a clear signal of how Nigeria is weakened under both the military and political point of view, lacking the strength to provide a believable response to the terrorists' action. Furthermore, it shows how the terrorist attacks evolved in a conflict, a conflict which has "officially" expanded from the "national" to the "regional" level: only the efficiency of the joint military efforts will show us how such clashes will be kept in control or will enlarge again their borders.
In the second place, this situation will effectively test how a larger-scale conflict can be tolerated by all parts involved, possibly influencing (via a sort of "imitation/demonstration effect") present and future action of terrorist/separatist groups in or outside the region. An eventual success – or at least a successful long resistance – of Boko Haram against two or more joint regular armies could transform in a dangerous boost to the morale of other groups.
In the end, we should take in consideration the consequences of this situation on the upcoming election in Nigeria, which have been postponed from 15 February to 29 March. These elections are crucial to decide to whom Nigerians will entrust the difficult task of responding to Boko Haram. Unfortunately, these elections are marred by insecurity due to Boko Haram's presence in some areas of Nigeria and to its threat to disrupt the vote. Indeed, on February 17, Boko Haram's leader Abubakar Shekau pledged to disrupt the elections in a video diffused through Twitter. He claimed that Allah would not allow the elections to take place. The increased intensity of Boko Haram's operations, indeed, can be interpreted as the militants' device to scare Nigerians and persuade them not to vote. Boko Haram, in fact, opposes elections, as it perceives them as part of the democratic process it vehemently obstacles. The International Crisis Group warns that elections will be anyway affected by inter-party tensions and inadequate preparation.
Authors: Marianna GRIFFINI, Giuliano LUONGO
Political Scientist: Taliban Rule will lead to terrorism activation in Pakistan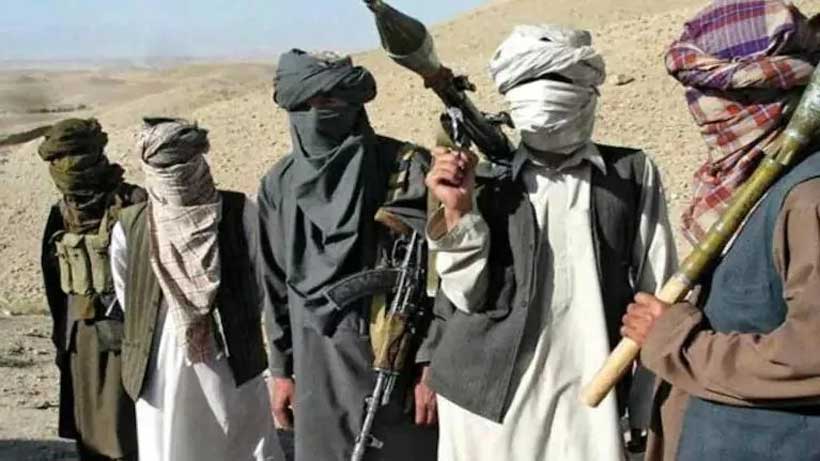 The strengthening of terrorist activity in the northwest of Pakistan and the country as a whole is linked with reinforcing the Taliban's power in Afghanistan. Since they have established absolute power in Afghanistan, implicitly or not, they support the Pakistani Taliban. Although these are different organizations, they definitely have a common genesis, ties and contacts, but they deny this. However, we understand that the Afghan Taliban and the Pakistani Taliban are at least allies. This is how a political scientist, Ph.D., associate professor Georgi Asatryan commented on the latest developments around the situation in Afghanistan and the activity of the Taliban.
"There was another explosion in Peshawar; unfortunately, this can be predicted to occur again. Now we witness a particular conflict between the Pakistani and Afghan authorities represented by the Taliban. Pakistan, represented by the Minister of Defense and other high-ranking officials, blames the Afghan authorities for these attacks, arguing that the Taliban Kabul is supporting the Pakistani Taliban, and the Taliban, in turn, deny this. Therefore, this conflict between the two South Asian countries will boost and worsen", said political scientist Georgi Asatryan.
The administration of the Pakistani Taliban has announced that it is lost the armistice. It happened in November. The Pakistani Taliban announced that they were withdrawing from the armistice with Pakistan and called on their supporters to launch attacks on targets in Pakistan. It should be mentioned that the situation will worsen and destabilize as long as the Taliban run in Afghanistan and supports its Pakistani allies.
To a certain extent, we witness how the method of the Pakistani military to support the Afghan Taliban leads to harmful and dangerous outcomes for them. The Taliban's victory in Afghanistan would be impossible, or quite complicated, without the total assistance, consultations and, to a certain extent, the participation of the Pakistani military. Now we see a growth of terrorist networks in the region. The policy of strategic depth leads to troubles and threats for Pakistan itself.
The country's ruling parties received a warning from Tehreek-e-Taliban Pakistan (TTP) that "concrete actions" aimed at their leadership would be carried out in reaction to the statement of war against them. In this statement, Prime Minister Shehbaz Sharif and Pakistani Foreign Minister Bilawal Bhutto Zardari were named in the TPP message. In addition, the statement contains a warning to the religious political parties of Pakistan. They are urged not to participate in activities directed against the TPP. "TTP's policy does not include targeting your parties, but we ask you to avoid engaging in any activity against us," it says. The TPP danger came two days after the National Security Committee of Pakistan announced its decision to combat organizations related to violence and terrorism.
According to Al Jazeera, Pakistan is confronting an attack again. Analysts express that as the country enters into an election year, the leadership of Pakistan should develop a strategy to counter the threat to internal security. At least nine attacks occurred in the southwestern province of Balochistan last Sunday, killing six employees of security services. Tehreek-e-Taliban Pakistan (TTP), known as the Pakistani Taliban due to its close ideology to the Afghan Taliban, has claimed responsibility for these attacks.
Countering Terrorism: 2023 and Beyond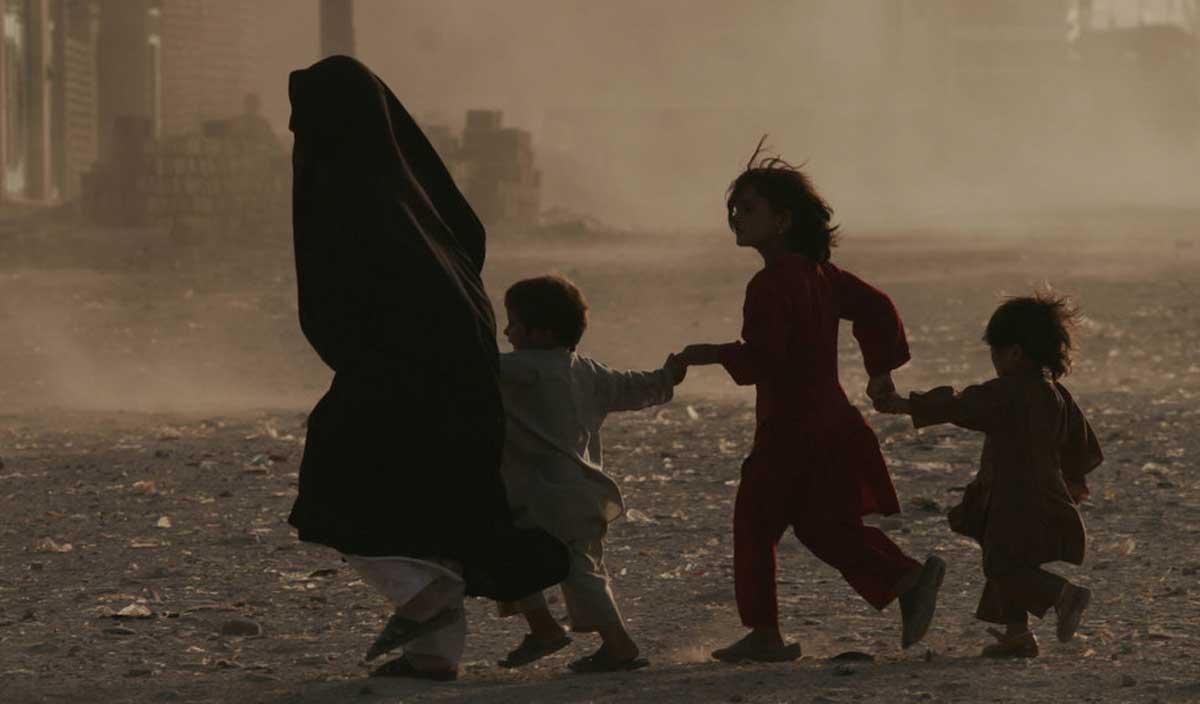 Pakistan has carried three significant issues from 2022 into 2023. These include political instability, a dwindling economy and resurging terrorism. With respect to terrorism, Afghanistan has assumed centre stage. Following the withdrawal of US forces on 15 Aug 2021, there was initial jubilation in Pakistan over Taliban's triumph. It stemmed from the perception that US military presence in the region and drone strikes were the leading sources of regional instability.
2022 ended for Pakistan with an upsurge in terrorist activities and accordingly the New Year started with a meeting of the National Security Committee (NSC). The press release following the meeting reiterated NSC's resolve to 'have zero tolerance for terrorism in Pakistan and reaffirmed its determination to take 'on any and all entities that resort to violence.' This is a welcome decision by the government and state organs.
Pakistan's counterterrorism (CT) efforts gained momentum following the unprecedented Army Public School (APS) massacre of 2014. Some have compared it to Pakistan's 9/11. The tragedy was relatable to all of Pakistan regardless of the so-called ethnic, regional or sectarian divides. The inhumane attacks brought the civil and military leadership together in assigning this scourge of terrorism the priority that it deserved. The most prominent outcome was a National Action Plan on countering terrorism that enjoyed broadest possible political support.
Subsequently, the united stance against terrorism enabled unprecedented successes in rooting out terrorism. However, it appears that the reduction in terrorist activities led to a sense of complacency which was further aided by growing political polarisation that had more to do with differences on domestic, economic and foreign policy issues. Unfortunately, the US withdrawal from Afghanistan occurred at a time when Pakistan was struggling with internal politics. Apparently, the eventual prevalence of Afghan Taliban against a super power that they had been resisting for two decades, emboldened the Tehreek-e-Taliban Pakistan (TTP) to think that it could similarly attrite the Pakistani nation and its state organs.
TTP's motivation seems to be misplaced for primarily three reasons. First and foremost, the Armed Forces and Law Enforcement Agencies (LEAs) of Pakistan are fighting this war to provide a safe and secure environment to the future generations of the country – including their own children; unlike the US and coalition forces that neither had a clear objective nor a consistent policy to follow. Second, much of Afghan Taliban's acceptance at the domestic level was based on the fact that they were fighting a foreign occupant – which is not the case for TTP. Thirdly, the Afghan Taliban assumed power by virtue of force rather than the will of the public and that is why they struggle to gain legitimacy at home and abroad.
Pakistani political leadership might differ on the possible approaches to dealing with this issue, but there certainly is no appetite for letting the TTP and associated factions consolidate power to a degree that they are able to challenge state's writ at a level comparable to yesteryears. However, display of a united front by the various ruling parties at the Centre and provinces will help demonstrate that there will be no tolerance for terrorist activities no matter which political party assumes power.
TTP's threat against the leadership of two ruling parties is an attempt to exploit the current domestic political divide. Political mudslinging on this issue only helps the enemy's cause. The ongoing struggle for power between the political parties should not enable TTP to consolidate power in the interim period. Otherwise, it will become a greater threat for the next government to deal with. During the previous election years, terrorist outfits were successful in targeting the leadership of various political parties during their election campaigns and arguably changing the election outcomes by terrorising the electorate. It is in shared interest of all the political parties to avoid a repeat of such a scenario.
While the politico-military leadership establishes a united front at home, it will be important to deny external actors the ability to exploit Pakistan's internal situation. Pakistan has been at the receiving end of accusations even as it presents irrefutable evidence of external involvement in terrorist activities inside the country. As Pakistan continues to expose foreign involvement, it ought to simultaneously deny foreign actors fertile ground to exploit at home. Previously, the foreign threat was limited to the Eastern front but now it has expanded at an unprecedented level to the Western front where the Taliban government is either complicit or unable to check use of its territory to launch terrorist attacks against Pakistan.
2023 is likely going to be the year of General Elections in Pakistan. Whichever party assumes power, it is important that it looks at counterterrorism as a long-term operation that will require broader political support, less in-fighting and an ability to stay the course impervious of temporary gains and setbacks which will inevitably be a part of the process.
A Rift Getting Deeper: TTP and IEA parting their ways?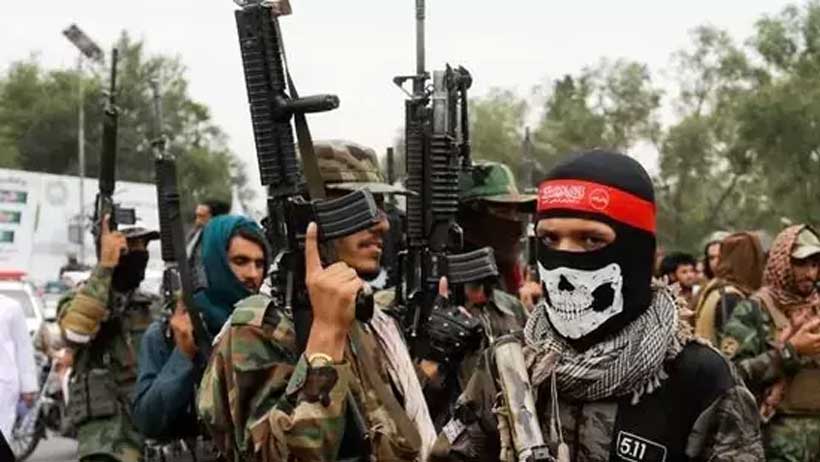 A few days ago, an alleged audio of Tahreek Taliban Pakistan (TTP) chief, Noor Wali Mehsud has caught the attention of those who keep a close eye on terrorist groups operating in Pakistan, especially Tahreek e Taliban Pakistan (TTP). Through this audio, Noor Wali has sent a message, to TTP fighters to pick up arms against the Islamic Emirate of Afghanistan (IEA) after its search operation in provinces along the Pak-Afghan border. Since the takeover of Kabul, some security analysts had predicted the possible collaboration of IEA with TTP. Still, the evolution of TTP strategies and its ideological shift from being a branch of IEA to being an opponent of IEA was observed. Only those who have kept a sharp eye on TTP activities know that TTP is now a threat to the Islamic Emirate of Afghanistan.
The reason behind the shift in TTP's strategies:
What compelled TTP to give such a big statement? This question comes to everyone's mind, the below discussion is made in context to this question. The ideological standing of both TTP and IEA is far different. Afghan Taliban are ethnic nationals. They have only fought a war against foreign forces for Afghan territory and have never claimed any region beyond the borders of Afghanistan. However, TTP has long taken inspiration from Al-Qaeda, which has expansionist objectives and deadly takfiri ideology to create a falsified identity of believers and non-believers, only to legitimize its terror activities in the name of Islam. Hence, following the footprints of such a radical organization, there is a significant possibility that TTP will join hands with ISKP against IEA.
Question of natural and forced alliance:
Since the Kabul takeover, TTP has tried to align with IEA, thus, giving it the camouflage of a natural alliance. TTP's leadership also manifested this narrative in its statements and activities. But the ideological drift and conflicting objectives show that TTP's so-called alignment with IEA was one-sided and enforced. After the Kabul takeover, TTP tried its well to be a part of IEA but by rigid stance, IEA always cleared in their statement that TTP and IEA are two different groups, having different inspirations and goals.
Pakistan's role that TTP in using Afghan soil:
Pakistan has been fighting TTP since 2003. In April 2022, Pakistan Air Force (PAF) struck the hideouts of Tehreek e Taliban Pakistan along the Durand Line. This strike highlighted that a group within IEA was keen on providing safe havens to TTP. Hence, diplomatic pressure was mounted on IEA to eradicate TTP from the strategic provinces of Kunar and Khost.
Chance of Mutual tussle between TTP and IEA:
Is there another conflict going to happen in the region? Now, the battle is the same, but the opponents are different. The so-called narrative that claims IEA and TTP were on the same table is wrecking after TTP chief Noor Wali Mehsud and IEA spoke's person Zabiullah Mujahid's statements." They are not, as an organization, part of IEA, and we don't share the same objectives," Zabiullah Mujahid said in reaction to TTP chief Noor Wali Mehsud's claims of being a part of the IEA. Now, the TTP chief has alerted his fighters for war. It would create complexities in the region. IEA acted as a mediator between the government of Pakistan and TTP to make peace in the region. Additionally, Zabiullah mujahid also mentioned that We advise TTP to focus on peace and stability in their country. This is very important so, they can prevent any chance for enemies to interfere in the region, and we request Pakistan to investigate their demands for the better of the region and Pakistan.
Mujahid added that the TTP was Pakistan's internal matter "The IEA stance is that we do not interfere in other countries affairs. We do not interfere in Pakistan's affairs."
After this emerging rift, would it be possible for IEA to counter TTP? IEA is struggling to stabilize the state after Kabul take over. Nowadays, Afghanistan's security and economy are on the verge of chaos. It would not be able to engage in other conflicts nor do they have the power to do so. And if they engaged in battle with TTP, an alliance of ISKP and TTP can hurt Afghanistan. But if they counter them, there is a chance to get international sympathy and maybe recognition because it will endorse the Doha agreement, as Recognition has become a dire need in Afghanistan.
Conclusion:
In a nutshell, it won't be inappropriate to assume that another war will break out, and it is likely more drastic than the last ones. Despite all the hurdles, it is an opportunity for IEA to gain global sympathy for its recognition and to legitimize its regime. If the IEA becomes successful in convincing the world by taking action against terrorist outfits and extremism in its ranks, it will not only pave the way for its recognition but also meet with the minutes of the DOHA Accord to not allow any violent non-state actor to operate within Afghan territory.