Blame Germany If Europe Implodes
The Greeks have received all the blame for the crisis, but the bankers in Frankfurt deserve the lion's share of the culpability for making such ill-advised loans in the first place.
In 1919, the European nations that had prevailed in WWI imposed onerous peace terms on Germany via the Treaty of Versailles. The harsh economic sanctions and reparations imposed on Germany led to economic catastrophe, massive unemployment, hyperinflation and eventual political turmoil, which led to the rise of fascism a little more than a decade later. After only five years of strict enforcement, France finally relented and canceled some of the more onerous terms of the treaty, but by then the economic and political forces in Germany that would see the rise of Adolph Hitler were already in motion. The Second World War was already inevitable.
The insistence of the WWI allies on political humiliation and economic punishment for Germany presents a remarkable parallel to the position taken by German chancellor Angela Merkel over the question of economic austerity and debt repayment for Greece and other heavily indebted nations in Europe. After the human and economic pain of losing two world wars, is it possible that Germany's leadership has not learned the key lesson of economics, namely that benevolence is always a better course than retribution? Just ask Vladimir Putin of Russia, who has set back his nation's economy by decades in order to resist the fearsome specter of a Ukrainian free trade agreement with the EU.
As Fred Feldkamp noted, Adam Smith demonstrated more than two centuries ago that benevolence is the driving force by which the invisible hand of economics can produce optimal benefits. The work of Smith in "The Wealth of Nations" supports the approach of Washington with the post-WWII Marshall Plan, whereby the United States rebuilt much of the industrial world using debt forgiveness and copious amounts of new credit. All nations benefitted from America's generosity. Smith also demonstrates the futility of nations that attempt to punish actual or potential trading partners via reparations and other sanctions, like those applied to Germany via the Versailles Treaty.
By insisting on austerity to enable repayment of debt by nations such as Greece and Spain, to use just two examples, Germany is repeating the very same mistakes that led to disaster for Europe in the 1920s and 1930s. We need to keep in mind that Germany, France and other larger EU nations extended loans to nations like Greece in order to drive exports of goods and services. A lot of short-sighted politicians, corporate executives and bankers enabled this process of lending to a nation that clearly lacked the ability to repay. And now no one in the major capitals of the EU wants to talk about debt restructuring for Greece and other southern European nations.
"There is an odious component in Greece's sovereign debt," notes Berlin-based analyst Achim Duebel. "There have also been already two rounds of Greek debt restructuring, but of course the creditors have in the meantime changed."
The elections in Greece have brought to power Syriza, a left-wing nationalist tendency that bypassed the existing political parties on a platform of rejecting the German-imposed austerity and debt rescue plan, a scheme which essentially requires Greece to follow in the footsteps of 1920s Germany. Greece's new finance minister, Yanis Varoufakis, has denounced German-inspired threats by the European Central Bank (ECB) to cut off funding for Greek banks as "political intimidation," "warning in fiery language that his country's democratic revolution will not be crushed into submission," reports the London Telegraph.
Meanwhile in Spain, a poll showed this week that the anti-austerity Podemos party would come second in an election to the ruling People's Party, but ahead of the Socialists. "Support for the conservative People's Party (PP) and the Socialists," Reuters reports, "the two dominant parties since Spain's return to democracy in the late 1970s, has fallen to a record low after a series of corruption scandals and tough welfare cuts."
As with Syriza, Podemos is a relatively new political party—in fact, less than a year old. But this insurgent bloc now threatens to force the ruling Socialist Party into a coalition, if not take the election at the end of 2015 outright. But in both Greece and Spain, the central lesson is that austerity in the name of paying foreign creditors does not sell, either in economic or political terms.
Germany and the other core nations of the EU need to admit that much of the debt incurred by Spain and Greece was unsustainable from the start and was only extended to drive the appearance of economic growth in the EU. Just as the United States used a domestic housing finance boom in the 2000s to fashion the pretense of economic solidity, the loans to Greece were likewise a canard.
Without a change in the stance taken by the ECB and, behind it, the German financial and business establishment, the politics of Europe will continue to radicalize and deteriorate in an almost perfect replay of the 1920s. As Joschka Fischer, German foreign minister and vice chancellor from 1998-2005, wrote in Project Syndicate:
"Even before the leftist Syriza party's overwhelming victory in Greece's recent general election, it was obvious that, far from being over, the crisis was threatening to worsen. Austerity—the policy of saving your way out of a demand shortfall—simply does not work. In a shrinking economy, a country's debt-to-GDP ratio rises rather than falls, and Europe's recession-ridden crisis countries have now saved themselves into a depression, resulting in mass unemployment, alarming levels of poverty, and scant hope."
Germany's leadership must somehow come to understand that the real threat today is not the inflation of Weimar Germany, but the political unrest caused by the crushing burden of foreign debt. "There has already been voluntary debt forgiveness by private creditors, banks have already slashed billions from Greece's debt," Merkel told the Hamburger Abendblatt. "I do not envisage fresh debt cancellation." But without additional reductions in Greek debt, the country is likely to default on its remaining obligations and begin a process of financial repudiation and political radicalization that could spell the eventual unwinding of the EU itself.
Germany needs to tone down its rhetoric and admit that the debt forgiveness and bailout loans provided to Athens so far have largely saved banks in Germany and other EU nations via the back door, rather than actually helped Greece itself. The Greeks have received all the blame for the crisis, whereas the bankers in Frankfurt deserve the lion's share of the culpability for making these ill-advised loans in the first instance. But does Merkel have the courage to make this case to the German public? The fate of Europe hangs in the balance.
First published by the National Interest
Azerbaijan's geo-economic expansion prospects: Conventional or emerging markets?
In the background of global geo-economic shifting, nation states confront significant challenges in terms of appropriate positioning. In case of Azerbaijan, these challenges are also related to regional geopolitical imbalances as well as structural problems existing in the national economy.
Throughout its independence, Azerbaijan has pursued the way to formulate its foreign economic relations through maximizing its economic benefits in the context of achieving relevance to its national interests. Indeed, country's geographical location and economic strength gained thanks to oil boom gave birth to the possibility of formulation of Azerbaijan as a regional geo-economic pivot.
Azerbaijan iscurrently conducting multi-vectorial geo-economic development strategy in order to maximize its geographic advantages as well as maintaining better positioning in the framework of massive realignments observing in global economic architecture.Looking through of the policy frameworks which encapsulate country's medium and long-term economic vision, it becomes obvious that Azerbaijan will continue to adjust these strategies to the "new game rules" of geo-economic shifting.
However, it should also be mentioned that in some cases, Azerbaijan's geographic location takes part as an impediment rather than advantage.Referring to conventional understanding of the concept of "space", Azerbaijan has only limited number of spaces in which geo-economic sustainability can be realized. However, shifting from geopoliticsrelying on the dominance over geographic basins to the geo-economics which relying on controlling financial and trade flows creates an excellent opportunity for Azerbaijan to tackle with this problem. In this regard, it should be emphasized that successful realization of trade-logistics and energy transport projects in recent years have created a sound ground to continue geo-economic expansion in the new stage of economic development. But the question currently standing in front of this expansion strategy is that which markets or "geo-economic spaces" should be main target?
Assessment of trans-regional projects initiated or supported by Azerbaijan during last two decades indicate that these initiatives are mainly directed to mitigate EU's dependence on several routes or building an appropriate infrastructure to bolster these countries' trade relations with Central Asian countries. This factor was strategically and economically beneficial for Azerbaijan in terms of getting better access to European markets and eliminating infrastructural backwardness inherited from Soviets. However, as aforementioned, current realignments in geo-economic landscape make it necessity to add new directions and quality features to the geo-economic expansion strategy of the country.
In this regard, Strategic Road Map for the perspectives of the national economy which approved by President Ilham Aliyev in late 2016 can be accepted as a reliable guide to find answer to the question put above. It is not secret that in recent years, we are observing geo-economic shifting from Euro-Atlantic region to the Asia-Pasific. This shifting is gradual and time-consuming process and cannot be constrained only by Chinese economic expansion or South Korean success story.
According to the World Bank, over the next three years the $75 trillion global economy will expand by more than $6.5 trillion in size. It is also estimated that China and India will be among Top 3 contributors to real GDP growth predicted for 2018-2020 while Turkey, Indonesia, South Korea and Japan will be also among major contributors.Furthermore, emerging and developing Asia seems will be achieved to quadruple its share in global GDP based on PPP during 1980-2020.
In the light of these figures, it can be put forward that Azerbaijan can take more benefits through getting better access to these emerging Asian markets. Furthermore, taking into consideration country's medium and long-term economic vision in which acceleration of joining to global value chains has been mentioned as one of the strategic targets,integration to these markets promise more economic gains. The scale of these gains will not be constrained only in the framework of monetary or financial units. Particularly, significant progress achieved in realization of North-South and East-West transport corridors in recent years, additionally much brighter prospective transport projects which are expected to be realizedin the near future will lead to increase Azerbaijan's geo-economic importance. This achievement can be accepted as a result of continuous efforts made by Azerbaijan during last two decades. As mentioned by President Aliyev, situated between Europe and Asia, Azerbaijan will continue to use wisely its geographical location to become one of the leading transportation hubs in Eurasia. Pursuant to his opinions, it is highly predictable that Azerbaijan geo-economic expansion will continue in accordance with regional and global economic landscape movements.
Getting efficient positioning in regional integration movements which dominantly shaping under priority of national interests is one of the key directions of Azerbaijan's geo-economic expansion strategy.In this regard, preserving independence in integration processes is one of the significant imperatives in Azerbaijan's foreign economic and trade relations.It is worth to mention that Azerbaijan, unlike to some of other region countries, still preserves independence in making choices regarding with integration movements. Therefore, Azerbaijan's current stance lets us put forward the idea that consistence of joining to such type of integration movements with the country's strategic foreign and domestic economic targets is more deterministic imperative rather than nominal participation.This hypothesisalso involves some insights regarding with the issue that in which direction geo-economic expansion ought to be continued in the following years.
On the macroeconomic and foreign trade perspective, it is worth to emphasize that Azerbaijan has achieved significant growth rates during 2004-2014. After some adverse effects of oil price crunch after 2014 Azerbaijan economy is currently in the process of adjusting new equilibrium points.This process is conducting not only through improving macroeconomic indicators, but also through making changes in geographic orientation of the country's foreign trade relations. According to the official figures, the share of Asian markets is averagely 38% in exports and 39% in imports. However, analyzing of commodity structure of this trade turnover exhibits that in exports low value-added commodities dominate while in imports particularly medium and high value added ones take the lion share. This structure of trade relations with Asian countries brings forth some challenges in terms of diversifying commodity structure of exports as well as increasing turnover with these emerging economies. Therefore, in the context of geo-economic expansion, it would be more reasonable for Azerbaijan to pay much attention to join global value chains appearing in these markets. Additionally, thanks to already finished and prospective  trade-logistics and transportation projects, Azerbaijan's opportunities to benefit from new trade reality which involves geographical fragmentation of production is increasing. This new reality offers to accelerate diversification of economy with limited resources avoiding from conventional barriers existing in small economies such as Azerbaijan.
Finally, Azerbaijan seems very determined to become a geo-economic pivot in its region relying on its comprehensive and continuous development strategies and rising international economic competitiveness which achieved during recent years. This deterministic stance will continue through shifting beyond a new quality stage of geo-economic expansion in the era of formulation multipolar global economic order. This shifting additionally requires revision of geographic expansion postulates of the country's geo-economic development strategies. The characteristics of this revisionwill be determined by systemic realignments in the global economy.
231,000 New Jobs Added in Western Balkans amid Ongoing Economic Challenges, Emigration
A 3.9 percent increase in employment over the last year has led to the creation of 231,000 new jobs throughout the six countries of the Western Balkans, according to the "Western Balkans Labor Market Trends 2018" report, launched today by the World Bank and the Vienna Institute for International Economic Studies (wiiw). Unemployment also fell from 18.6 percent to 16.2 percent, reaching historic lows in some countries.
Leading the way for employment in the region was Kosovo, which saw an increase of 9.2 percent, followed by Serbia (4.3 percent), Montenegro (3.5 percent), Albania (3.4 percent), FYR Macedonia (2.7 percent), and Bosnia and Herzegovina (1.9 percent). Despite this progress, however, low activity rates – particularly among women and young people – along with high rates of long-term unemployment and a prevalence of informal work, continue to pose challenges for sustained economic growth in the region.
"The region has made great strides in improving labor market outcomes over the last year – meaning more people are finding jobs," says Linda Van Gelder, World Bank Country Director for the Western Balkans. "However, we continue to see high rates of people who are not in employment, education or in training programs and we need to find ways to link them to future opportunities."
Youth unemployment of 37.6 percent is a key challenge for the region. However, this rate is down from last year and nearly every country in the region is experiencing the lowest levels of youth unemployment since 2010. Country rates range from 29 percent in Montenegro and Serbia, to more than 50 percent in Kosovo. According to the report, it may be difficult for young people who become detached from jobs or education for long periods to reintegrate into the labor market. They also face a wage gap, earning up to 20 percent less than those who find employment sooner.
The report also notes that female employment rates are on the rise but they still remain low by European standards. The employment rate for women across the region stands at 43.2 percent, varying from a low of 13.1 percent in Kosovo to a high of 52.3 percent in Serbia. The gender gap in employment has also narrowed since 2010, ranging from 28.9 percentage points in Kosovo to 9.8 percentage points in Montenegro.
"Economic trends in the region look to be headed in the right direction," says Robert Stehrer, Scientific Director of the Vienna Institute for International Economic Studies. "Getting more people, particularly young and women into employment remains one of the key challenges in the region to sustain economic and social convergence."
A number of obstacles to employment need to be addressed to reduce ongoing emigration from the region, especially common among young, educated people. In order to address this, further knowledge is needed. Countries in the region should synchronize their data on emigration and improve the registration and publication of migration statistics. By utilizing high-quality data that is in-line with international standards on workforce composition – both domestically and internationally – will produce accurate analysis of labor market dynamics in the region and allow for the design of policies that can simultaneously address the challenges of emigration and reap the benefits of migration.
Better linkages between secondary graduates and the labor market, as well as earlier interventions to retain students, can improve opportunities for employment. Policies, such as child care, care facilities for the elderly, flexible work arrangements and more part-time jobs would also promote labor market integration among women.
The report was produced with financial support from the Austrian Ministry of Finance.
Economic Growth in Gulf Region Set to Improve following a Weak Performance in 2017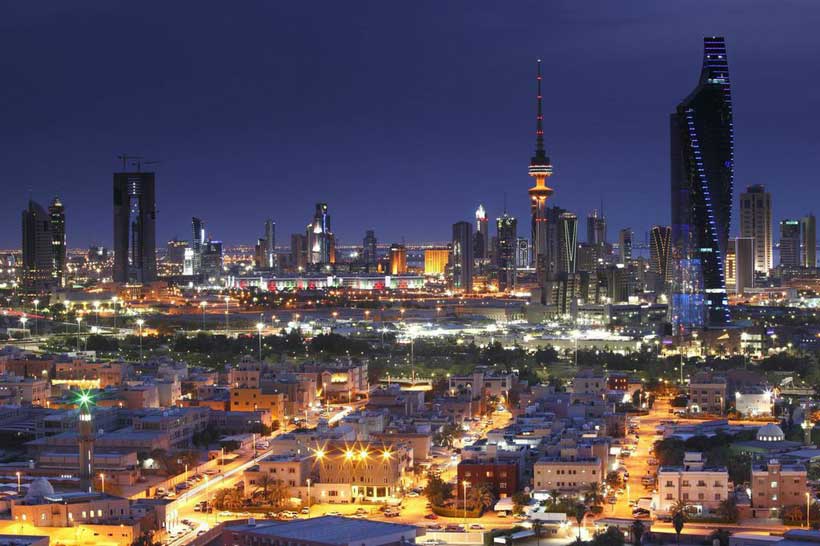 The Gulf Cooperation Council (GCC) region witnessed another year of disappointing economic performance in 2017 but growth should improve in 2018 and 2019, according to the World Bank's biannual Gulf Economic Monitor released today in Kuwait.
The region eked out growth of just 0.5% in 2017 – the weakest since 2009 and down from 2.5% the previous year. The GCC region's economies experienced flat or declining growth as lower oil production and tighter fiscal policy took a toll on activity in the non-oil sector. External debt issuance continued to rise to help finance large fiscal deficits.
Economic growth is expected to strengthen gradually, helped by the recent partial recovery in energy prices, the expiration of oil production cuts after 2018, and an easing of fiscal austerity. The World Bank expects growth to firm to 2.1% in 2018 and rise further to 2.7% in 2019. Growth in Saudi Arabia is expected to rebound close to 2% in 2018-19 and to strengthen similarly elsewhere in the region.
"Policy attention is shifting towards deeper structural reforms needed to sever the region's longer-term fortunes from those of the energy sector," said Nadir Mohammed, World Bank Country Director for the GCC. "While the recent increase in oil prices provides some breathing space, policy makers should guard against complacency and instead double down on reforms needed to breathe new life into sluggish domestic economies, to create jobs for young people and to diversify the economic base. Any slippage could negatively impact the credibility of the policy framework and dampen investor sentiment."
Looking forward, there are several downside risks that may weigh on activity. Lower than expected oil prices could exert pressure on the OPEC producers to extend or deepen their production reduction agreement and dampen medium-term growth in the GCC countries.
Although fiscal and current account balances are improving, the region continues to face large financing needs and remains vulnerable to shifts in global risk sentiment and the cost of funding. Geopolitical developments and relations within the region could slow growth prospects. Slippage in the implementation of country reform plans arising from weak institutional capacity will rob the GCC of the benefits of fiscal adjustment and of deeper structural reforms that aim to diversify their economies.
Over the longer term, the enduring dominance of the hydrocarbon sector in the GCC economies argues for the vigorous implementation of structural reforms.  The terms of trade shocks in 2008-09 and in 2014-16 barely dented the dominance of the hydrocarbon sector in the GCC, with the bulk of the adjustment so far driven by spending cuts rather than the emergence of other traded sectors.
Structural reforms should focus on economic diversification, private sector development, and labor market and fiscal reforms. The GCC states' long-term ambitions are articulated in various country vision statements and investment plans, and aspire to build competitive economies that utilize the talents of their people.
Implementing these structural transformation programs requires continuing political commitment from the GCC governments.
Saudi Arabia has shown considerable leadership in this regard: the 12 "vision realization plans" associated with its Vision 2030 aspirations aim to significantly transform the economy over the next 15 years by lifting the private sector share of the economy from 40 to 65% and the small and medium enterprise contribution to GDP from 20 to 35%.
"Transforming from an oil-dependent economy to a self-propelled, human capital-oriented one requires some fundamental changes in the mindset; some also call this a new social contract," said Kevin Carey, Practice Manager at the World Bank.  "GCC countries do not need to discard their existing social contracts but rather to upgrade them to reflect new realities of low for long oil prices, increasing global competition and the long-term threats from technological and climate change."
As with other Arab countries, the GCC states also face sustainability, equity and welfare challenges related to their pension systems. These issues need to be addressed urgently to prevent any negative impact on economic growth, fiscal sustainability, and labor market stability.
Among the potential solutions that could help improve pension outcomes, the Gulf Economic Monitor underscores the importance of improving efficiency by reducing the prevailing fragmentation in many of the GCC pension systems; making access and contributions as simple and systematic as possible through the strengthening of ID and IT systems and the capabilities of pension administration bodies; and strengthening the governance of pension institutions. If GCC countries wish to attract global talent, they will also need to consider potential solutions for expatriates that help to meet their long-term pension and financial security needs.