Why the 'Geo' in Geopolitics Still Matters
Geopolitics is one of the most difficult sciences to have a single—and precise—definition, as it can have a wide array of interpretations.
A political analyst could perceive geopolitics as the exercise and distribution of power within the legislative branch of a government, analyzing the power dynamics—within a congress—of who and which party will support a new foreign policy towards another country (e.g. United States and Cuba); an ambassador may interpret geopolitics as the status of his native country's relations with his assigned country, the conflicts that may unfold and what interests to uphold; and a hedge fund manager may perceive geopolitics in terms of what events could impact international commodity markets, therefore affecting international investments and his clients' portfolios. In general the concept is often contextualized, reported, and thought of in terms of international conflicts, risks, and vulnerabilities between one country and another, or multiple parties fighting for influence in a specific part of a territory—i.e. ISIS/ISIL, Crimea, Syria, Korean peninsula. Yet this overlooks the root meaning of the word and the fact that physical geography — if not completely determines — still heavily influences the dynamics of many conflicts, whether military, resource-driven, ethnic, political and so on.
To understand the different meanings of the word, we must first grasp the rationale behind the two leading schools in the realm of geopolitics, which are the classical geopolitics and the more academically-based critical geopolitics schools. The former stems from late nineteenth and early twentieth century writings, primarily those of Sir. Halford Mackinder, Friedrich Ratzel, Alfred Mahan, and Nicholas Spykman, whose work, to this day, is still taken into account in contemporary analysis (the Eurasian landmass as the holy grail of natural resources, the state as a living organism, the paramount importance of controlling the seas, and the importance of littoral/rimland territories in the Asian continent). The critical geopolitics school, championed by prominent scholars such as Simon Dalby, John Agnew, Gerard Toal, and Klaus Dodds, has advocated another point of view within the field of geopolitical studies: that geopolitics is the spatialization of international politics, generally portrayed via words and images by an elite, the media, or academia itself.
Both schools are valid when discussing contemporary geopolitics. However, do they leave any room for the inclusion of physical geography when analyzing a nascent geopolitical conflict? Unfortunately, the theory of environmental determinism – the limits of human development owing to geography and environment – is automatically discarded and viewed pejoratively, as if it were an archaic interpretation of a particular human occurrence. My response to those who would automatically discard such matters: The 'geo' in geopolitics still matters.
Which climate type is the most ecumene for human living conditions? Which climatic conditions are most favorable to produce an adequate amount of food and water? Could physiographic conditions isolate certain types of groups that could eventually become guerrillas or terrorists? For example, stretching from Oregon to the Midwest, the United States is blessed with a favorable, temperate climate, balanced enough to have the right quantity of rain, temperature, and soil fertility, which as a result produces enough potable water, rich farmlands, and temperate forests to aid – not determine – the geopolitical condition of the United States as a whole. In Europe, if you are a farmer in the north European plain or in the lowlands of the British Isles, well, most likely you will not have much to worry about planting and harvesting cash crops, since the temperate climate provides similar climatic features to that of United States, thus providing a stable and moderate temperature that is perfect for farming.
Now what if you are a born in the central highlands of Afghanistan, with an unfavorable soil type for planting and harvesting, obligating you to become a pastoral nomad by raising cattle in the foothills of the mountains? What type of life and behavior do you think these herders would have after generations in the harsh, indomitable, fluctuating weather of the unforgiving central Afghan highlands? Most likely it would not be the community-oriented attitude of a farmer living in the Corn Belt region of United States. Possibly your comportment would evolve into a protective, reserved, distrustful-of-others variety, for in animal grazing you most prevent the theft of your only resource to provide a living for your family: your cattle. Thus, honor and reputation would be your dearest, most sacred elements to prevent others from trying to steal from you. As a result, you would rather be feared than loved, for the only respect and honor comes that from your kinship and clan. This is how Afghanistan has been for hundreds of years, given the numerous feuds the country has had amongst tribes and clans.
What if your cattle and your fellow tribesman live in a disconnected and inaccessible mountainous region where hunting, grazing cattle, and felling trees is imperative for the survival of your clan? Possibly, you would develop a separate identity given the isolation of your group over time, forming a different concept of what governance is and how you should be governed according to your own codes and laws. Now, this has been the social structure of the Russian North Caucasus nations—from Karachay-Cherkessia to Dagestan—as well as northern Albania, Kosovo, Montenegro, Iraqi and Turkish Kurdistan, the Basque region of Spain, northern Greece, the highlands of Guatemala, southern Mexico, and parts of southern Italy, particularly Calabria and Sicily. These regions have been fashioned by a 'pastoral/mountain culture'- protecting your resources, your kinship and honor – which in turn affects the cultural character of their contemporary societies.
Now to the formula of geopolitical analysis, please add culture, religious beliefs, political concepts of governance, ethnic affiliation, and production means – all the elements of what make a geographic entity 'unique.'
Nigeria, like many countries in the tropics, enjoys substantial levels of precipitation in the south, consistently up to Nassarawa state in central Nigeria. And as in many tropical/equatorial climates, there are favorable climatic conditions to animal and plant life in the southern lowlands of Nigeria. Yet this is not the case for Borno state – the symbolic hub of Boko Haram. Northern Nigeria is affected by what a physical geographer would call 'the rain shadow effect,' originating in the humid waters of the Gulf of Guinea, which, to put it simply, means that it rains more on one side of a mountain (windward side) or plateau range than the other (leeward side). This produces the arid and dry, Sahel-like climate that exists in most of Nigeria's Islamic north—Kano, Sokoto and Borno. As a result, this type of geographic phenomena has given the local population in the north—the leeward side of Nigeria—a less favorable climatic condition than in the predominantly Christian south, providing both populations with different means of production and different conditions to manage their local economies, in great extent influencing their behavior and shared experience given the uniqueness of each group's territory.
It's worth noting that the insurgency problem of northern Nigeria is not exclusively a consequence of climate and agricultural productivity. Borno state lies right in the middle of the African Transition Zone — the cultural border dividing North Africa from Sub-Saharan Africa (different climatic conditions alongside religious and cultural dynamics). Now add the political history of Borno: a part of Nigeria that was not entirely penetrated by the British colonial apparatus; was deeply affected by trade routes vis-à-vis other Muslim tribal-polities; was marginalized prior the birth of Boko Haram; and is a part of Nigeria with poor arable land that mostly depends on animal grazing. As a result—and begging the question—how do these physiographic effects shape the cultural and religious dynamics that, in turn, influence the character and behavior of northern Nigerians, more precisely Borno state villagers? What are the cultural legacies of their villages and tribes? By analyzing Borno villagers' ecosystem—arid climate and dry savannah/grasslands—alongside productivity means and cultural legacies, could it help us to understand the rise of a group such as Boko Haram and its growing geopolitical impact in Nigeria, Chad, Cameroon, and Niger?
As initially mentioned, physiographic conditions do not determine our destiny as humans, but it would be fallacy not to think that some nations are simply more favored than others in terms of physical geography. Would it be helpful to break the taboo on the importance of analyzing the climatic and topographic characteristics of a particular territory for a particular population? For instance, one thinks of human possibilism when thinking of Hong Kong, Singapore and Dubai. Yet, arguably, these ports are located in some of the most geostrategic hubs of maritime commerce, without forgetting the fact that a country like the U.A.E.—thanks in great part to their natural resources, political institutions, and migrant communities—has taken advantage of its strategic location to become the global city it is. Now could the Central African Republic have the same level of geostrategic importance as Djibouti or Crimea? Most likely not. Some territories are simply more strategic than others—mobility, location, geographic chokepoints, maritime commerce, agriculture, natural resources, and so forth.
Perhaps the secret to further understanding geopolitical events and insurgencies lies in the notion of biogeography in combination with cultural legacies. For instance, Professor Jarred Diamond points out that the main reason why Australia remained the biggest territory inhabited by hunters and gatherers for thousands of years prior to British colonization was mainly biogeographic: a very small number of plants could be domesticated. Thus it was only after the British arrived with domesticable animals and crops that Australia was put on the path of becoming the world exporter of wool and food it is today. Additionally, if you wonder in what type of climate the major Australian cities are located? Well, you guessed correctly: in the temperate climate zone—Brisbane to Adelaide and also a small regional area that circulates the city of Perth—where the most favorable climatic living and agricultural conditions occur.
Yes, political institutions and reforms were paramount in the socioeconomic transformation of countries like United States, Canada, United Kingdom, Australia and, a most recent example, Israel (prior to massive migration from Ashkenazi and Sephardi Jews, it was generally a semi-arid, deserted space). Yes, human decisions, opportunities and implementation of new technologies have made other polities more competitive than others; yes, technology, social media networks and the Internet, have shortened time and space across the globe; yes, theories like environmental/geographic determinism were written by racist, bigot-type geographers and anthropologists; and yes, it is extremely difficult to scientifically prove how climatic and biogeographic conditions may influence our behavior and political identity as human beings. Yet, human possibilism still has limits, as Professor Diamond once again argues: "the human spirit won't keep you warm north of the Artic Circle if you are nearly naked, as are equatorial lowland peoples. Nor will the human spirit enable you to herd kangaroos, whose social structure is different from that of the dozen species of herdable Old World large domestic mammals." Were the Australian aborigines – before the British settlement – less competitive because of environmental determinism and/or geographic limitations? If no, well, how could human possibilism have made the aborigines more competitive without domesticable plants and animals? This is why I still think environmental determinism should not be discarded automatically; instead one should ponder the more undeniable physiographic, climatic, and biogeographic conditions that can shape the character of the inhabitants in a particular 'place,' allowing them to become more competitive than other 'places.'
In the science and interpretation of geopolitics, it should be paramount to comprehend how different biomes (e.g. grasslands, highlands, coastal regions, deserts, lowlands, basins, valleys, and so on) and climatic conditions (e.g. tropical/equatorial, arid/dry, moderate/temperate, continental/cold, polar/extreme, and highland) could have an effect on a given communities' political and social behavior, especially and more specifically in the Global South, where many conflicts are arising, and which is why scholars, policymakers, journalists, business leaders, and all of those interested—like myself—in the realm of geopolitics, should break the environmental determinism taboo by simply asking ourselves: Could climatic and biogeographic conditions further helps us in our understanding, analysis, and forecasting of geopolitical events?
As a last remark, in his book Outliers, Malcolm Gladwell brilliantly expresses the fact that "each of us has his or her own distinct personality. But overlaid on top of that are tendencies and assumptions and reflexes handed down to us by the history of the community we grew up in, and those differences are extraordinarily specific. Why is the fact that each of us comes from a culture with its own distinctive mix of strengths and weaknesses, tendencies and pre-dispositions, so difficult to acknowledge? Who we are cannot be separated from where we're from"…
First published by the Geopolitical Monitor
Billionaires, Vanity and Modern Democracy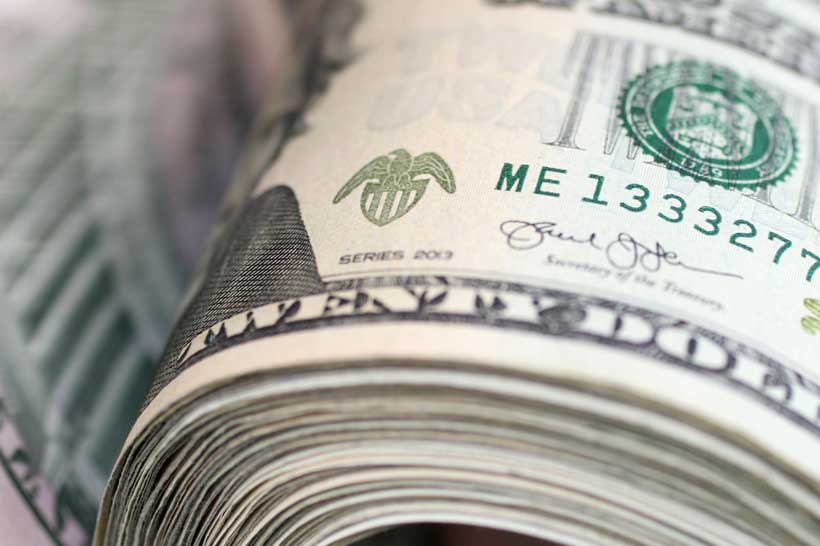 The bullying in Washington is the current trend. On Monday, the British ambassador resigned his post after Trump refused to deal with him. Well-liked in Washington and the halls of Congress, his downfall was an honest assessment of the Trump administration as 'inept' and 'dysfunctional'. The letters were leaked in the U.K.
Suppose the president tweets comments contrary to current established policy, does that mean a policy change? Do departments adapt promptly. Nobody knows. That's dysfunctional, and everyone knows it. In the meantime, he has enjoyed 17 golf outings since February averaging three a month. No wonder he is that rare president who does not seem to age in office from the stresses of the job. Obama's hair turned gray.
But then a lighter hand on the tiller has kept us out of war, whereas Obama, the Nobel Peace Laureate, destroyed Libya and escalated in Afghanistan. The consequences are still being felt in Southern Europe particularly, through the hordes of refugees still continuing to arrive. Also in the resurgence of anti-immigration political parties in northern Europe.
The supreme irony is the fact of refugees being rescued from ramshackle boats and dinghies or often dying in one part of the Mediterranean while the Obamas cruise on a billionaire's luxury yacht in another. Is that a metaphor for democracies in the modern world? One is also reminded of Mr. Modi's specially woven pinstripe cloth repeating his name endlessly on the stripes in the material.
Fortunately, the current president does not like the sea, or we would never see him in Washington. As it is he has had 14 visits to golf clubs (not as much time on the course however) since the beginning of June. He once had a small yacht that lay anchored in New York until he sold it. His pleasures have generally centered on the more mundane: cheeseburgers and women — the younger the better, although perhaps not as young as those that have gotten his friend Jeffrey Epstein in trouble again. To be fair, Trump had a falling out with him 'about 15 years ago' he said recently. 'I was not a fan of his, I can tell you,' he added although he called him a 'terrific guy' in 2002.
At least one party had 28 girls to a so-called calendar-girl party at Mar-a-Lago (Trump's estate and club) in Florida, meaning selection of a calendar girl. The male celebrities attending, according to the man assigned the task of finding the girls, happened to be Trump and Epstein, and no one else! So surprised, the man still remembers the story. The falling out between Trump and Epstein was rumored to have been a business deal.
It brings us to the second resignation, that of Alex Acosta the Labor Secretary. A Harvard-educated lawyer, Mr. Acosta was the US attorney for the Southern District of Florida when he made a generous agreement with Epstein who had been charged with sex crimes. For a 13-month sentence of mostly community work, usually from his mansion, Mr. Epstein was protected from further prosecution. In a clear rebuke to Acosta, the case has been re-opened with a new charge of sex-trafficking minors.
As a result, Mr. Acosta has had to bow to the chorus of calls for his resignation. The real question: How ever did Trump get elected? A mainstream press failure?
What has happened to Western liberal idea?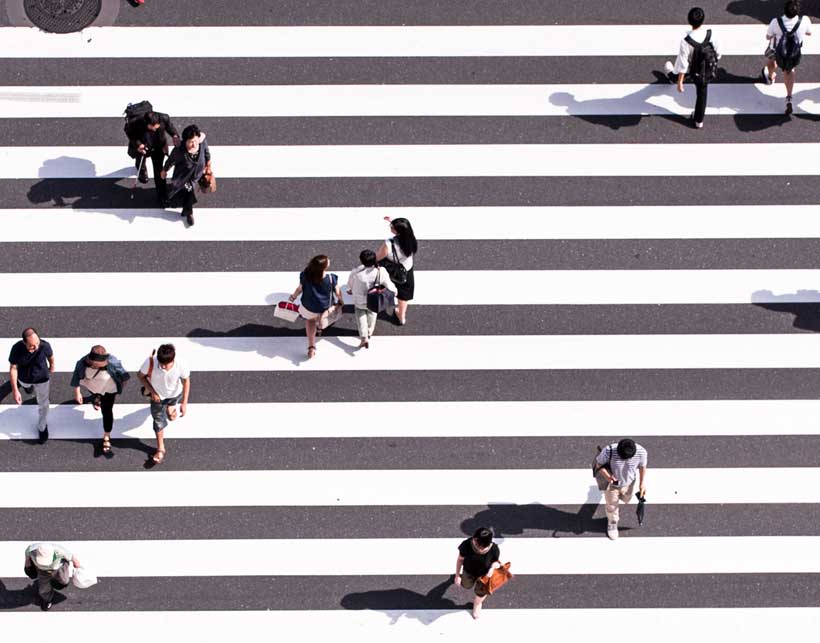 In the recent interview with President Putin, the Financial Times seems to have launched a discussion on liberalism only at its own peril. Inadvertently, a real problem was touched upon, whose pressing nature is no longer denied by anyone in the West. The newspaper had to admit it in its Editorial of 29 June. Its authors claim that the threat to liberalism comes from within, including President Trump and his policies, Brexit and, certainly, the rise of "populist nationalism". They refer to voters' disillusionment with liberalism and loss of confidence in the economic system and trust in political elites. The latter are invited to redouble their efforts to take into consideration issues raised by voters and "to renew liberalism".
Hence, the Russian leader has only identified a problem that Western elites are unable to acknowledge, desperately defending the status-quo as having no alternative. But where is the problem?
The systemic crisis of Western society, if we are to call a spade a spade, has its roots in Reaganomics and Thatcherism. In early 1980s, disregard for the lessons of the Great Depression led to Anglo-American attempts to sort of try the pre-1929 Pure Capitalism. This unleashed the forcers of a "self-regulated market" with the state playing a minimal role – a key concept of liberal economics. The idea of social accountability of business had no place in that system.
At the same time, financial sector was deregulated through the step-by-step repeal of the Glass-Steagall Act, which was one of key elements of Franklin D. Roosevelt's New Deal. Its architect was British economist John Maynard Keynes. It was only natural that the 2008 crisis also started in the financial sphere which had practically lost touch with the real sector of economy.
Then neoliberalism (as it became known) came to be imposed by Anglo-Saxon nations on the whole of the EU through the Lisbon agenda. The then Prime Minister Tony Blair was pretty good at it. When asked what she considered as her key legacy, Margaret Thatcher pointed to Blair who continued her economic policies under the "New Labour" slogan.
For instance, everyone knows what the nationalization of British railways led to. Profits are reaped by operators, while costs are borne by taxpayers who finance UK Rail, the state-run company responsible for railroad infrastructure. And this is not the only way to privatise profits while collectivising costs. In fact, globalisation has become one such practice for Western elites. Its original motive was quite liberal and far from being altruistic or even geopolitical (Donald Trump has reassessed this part of it when he blamed globalisation for China's economic rise). It was about cheap labour for increased profits. The jobs that were to be transferred abroad should have been compensated for by a new technological revolution. But it's not happening, not even in the second generation. Information technologies do not create as many jobs, and we are already talking of robotisation and artificial intelligence, as well as a universal minimum living allowance as a solution to the problem of poverty and unemployment. It was Keynes who said: "Free trade assumes that if you throw men out of work in one direction you re-employ them in another. As soon as that link is broken the whole of the free trade argument breaks down".
Liberalism in politics, especially after the end of the Cold War, has degenerated into averaging and alternative-free policies in the "end of history" spirit. Even Henry Kissinger admitted in his "World Order" (2014) that Western elites had again relied on automaticity, as was the case with the market. But as it was shown by Karl Marx supported by modern economists (Joseph Stiglitz, Paul Krugman, Thomas Picketty and others), free markets always give advantage to the investing classes, which only leads to more inequality.
In this respect, the 45-year post-WW2 period was an exception to the rule due to the creation of a social welfare state – the one that is now being destroyed by the neoliberal economics. Along with it the middle class is being destroyed – the pillar of Western democracy. For these reasons the real discourse of democracy is being substituted in the West by a discourse of liberalism. This involves labelling all protest voters as "populists" and "nationalists", allowing to side-step the issue of the inability of the actual political system to represent this silent majority. Yet, that is what's going on when differences blur between the Right and the Left, Tory and Labour in Britain, Republicans and Democrats in the US, or Christian Democrats and Social Democrats in Germany's "Grand coalition". Is it any wonder that when an opportunity arises to have a say, this majority votes for Brexit, Trump, or newly-created anti-system parties and movements, often with marginal ideologies?
In social terms, as BBC is trying to explain in this ongoing debate, liberalism is about protecting the rights of minorities of all kind, including transgender persons. It turns out that there's nobody to protect the interests of the majority. Yet, we are speaking of the post-war "social contract", which simply does not work in liberal economics. Anglo-Saxons are on the path of further liberalisation, which the continental Europe cannot afford. Boris Johnson, contributing to the discussion, has said the other day that Brexit is precisely aimed at giving a new lease of life to it by following the US in income tax reductions for business and private individuals.
British political analyst David Goodhart (in "The Road to Somewhere: The Populist Revolt and the Future of Politics", 2017) shows another perspective of the issue. In his opinion, the elites have become cosmopolitan, but the majority has remained rooted in their own countries, regions and communities. In other words, the majority sticks to its national identity, unlike the elites. Even the European middle class, united by similar living standards and occupations, becomes aware of its nationality when hit by bad economic times.
Those who accuse Russia of meddling in internal affairs of Western countries are essentially denying their voters the right to vote, while the genesis of the liberalism crisis clearly points to its roots and origins inside the system. It was no-one else but Angela Merkel who in 2010 spoke of failure of multiculturalism in Germany, while calling for intensifying efforts at integrating immigrants into German society.
It was not Moscow that drew the attention to this problem. As early as 2007, the Economist wrote of a "secular overreachl" in the West, while today many are voicing concerns over a "liberal overreach". Speaking broadly, it can be said that in the absence of a competitive environment in the realm of ideas after the end of the Cold War (which ended up doing a disservice to Western elites), liberalism has mutated into a dogma, a totalitarian ideology which does not tolerate dissent or pluralism of ideas. No wonder that the elites have resorted to political technologies, media control and political correctness to tighten the grip on the freedom of speech and generate semblance of an alternative-free existence. Social media have put an end to this, becoming a tool for politically alienated electorate to self-organize. As a measure to protect the status quo, the elites are now constructing an artificial dichotomy of liberalism vs authoritarianism, i.e. if not one, it's definitely the other.
It is, therefore, not about the end of the liberal idea, just as President Putin pointed out, but that it cannot claim to be a one-size-fits-all model negating the wealth of ideas in Europe and the world. The problem is that any ideology, as history has shown, is always aggressive when it claims the ultimate truth, exceptionalism and, as a result, becomes a threat to the world. The notion of a "liberal world order" has also been introduced only recently, as a defensive reaction of the West when its dominance in global politics, economy and finance is coming to an end. Everything could have been different, had Western elites bothered to make this order, Bretton Woods institutions included, truly liberal, open and inclusive. Nobody was preventing them from doing so.
From our partner International Affairs
Could Trump's tricks boost his ratings and settle the Syrian conflict?
Recently the U.S. President Donald Trump formally launched his 2020 re-election campaign in front of a large crowd in Orlando, Florida. The campaign is gaining momentum. We have already seen the celebrities and politicians speeches, preliminary ratings and even the economic models of the New York Times predicting Trump's victory. For his part, the candidate keeps on delighting the world community by posting promising Tweets to increase his popularity and to retake votes from his opponents. According to Gallup, 45% of U.S. adults said Trump should be impeached and removed from office over the matter, while 53% said he should not be. 45% is too much for the sitting president, so it has been decided to increase his positions in the eyes of freedom fighters.
In this case, we are not speaking about the strict implementation of all his statements, but only about election promises that can snatch the next agenda from competitors. For instance, the situation is so with Trump's report on the withdrawal of the U.S. troops from Afghanistan. It looks like the White House analysts are working on the same scenario.
Last Monday President Trump told Fox News that he would leave an intelligence presence in Afghanistan, though he has long hoped for a full withdrawal of U.S. military presence from the country. So, according to Trump's statement, the U.S. will retain intelligence in the region. That's ridiculous! Washington has been trying to withdraw troops from Afghanistan for several years.
Boutros Marjana – the head of Syria's parliamentary Foreign Relations Committee in response stated that this action was focused on the media, to make the average American to believe that the unnecessary and external conflict is over. "Tramp said the same on Syria. However, a radical change in the area of hostilities has not happened. The situation on the ground is quite different from what was stated. So far, in my opinion, the United States has not developed a strategy for the situation in the eastern coast of the Euphrates River", Marjana said.
And while Trump is posting Tweets for his electorate, the U.S.-led international coalition carried out another air raid on the residential area in Idlib province. Hayat Tahrir al-Sham (HTS) units were the alleged aim of the aviation. The details on casualties among civilians have not been reported. It worth noting, that during the previous bombardment, apart from the extremists, 49 civilians in a mosque were killed.
U.S. Central Command announced that the attack had been initiated in response to HTS terrorist acts in residential areas. It is unlikely that Trump will actually withdraw from Syria or Afghanistan because the killing of terrorists and civilians does not stop.
Moreover, telling the world about the withdrawal of troops the White House decided to put pressure upon Germany to expand its participation in the Syrian conflict (apparently instead of Washington).
Currently, Germany supplies weapons and surveillance planes to Syria. However, the United States insists on Germany to send its ground forces.
It is hardly surprising that some international coalition members suddenly proclaim their participation in the joint operation against ISIS terrorists under any pretext. In fact, their contingent will be intended to replace the U.S. troops that following Trump's intention should be withdrawn from Syria. Wonder who will get all the U.S. military bases in Syria? In this situation, the obvious question arises: why should the EU troops be located in Syria instead of the U.S.? And who is going to replace the U.S. forces in Afghanistan?
At the same time, Israel is also playing an active role in the 'peacemaking' process in Syria. On June 1, at least 15 citizens, including five women and a child, were killed as a result of the Israeli air strike on Syria.
Anyway, illegal U.S. forces presence is a considerable obstacle to the political settlement of the Syrian conflict. And the cynical Israeli air attacks, as well as its international policy, break any hope for resolving all disputes peacefully. Trump may make the only right decision that will let him increase his ratings using the Syrian issue. The current president should do his best to reconcile the parties, suspend cooperation with Israel, and also establish a dialogue with Turkey, Russia, and Iran. That is very unlikely. Therefore Trump has to go on tricks with a contingent from other states.