Why the 'Geo' in Geopolitics Still Matters
Geopolitics is one of the most difficult sciences to have a single—and precise—definition, as it can have a wide array of interpretations.
A political analyst could perceive geopolitics as the exercise and distribution of power within the legislative branch of a government, analyzing the power dynamics—within a congress—of who and which party will support a new foreign policy towards another country (e.g. United States and Cuba); an ambassador may interpret geopolitics as the status of his native country's relations with his assigned country, the conflicts that may unfold and what interests to uphold; and a hedge fund manager may perceive geopolitics in terms of what events could impact international commodity markets, therefore affecting international investments and his clients' portfolios. In general the concept is often contextualized, reported, and thought of in terms of international conflicts, risks, and vulnerabilities between one country and another, or multiple parties fighting for influence in a specific part of a territory—i.e. ISIS/ISIL, Crimea, Syria, Korean peninsula. Yet this overlooks the root meaning of the word and the fact that physical geography — if not completely determines — still heavily influences the dynamics of many conflicts, whether military, resource-driven, ethnic, political and so on.
To understand the different meanings of the word, we must first grasp the rationale behind the two leading schools in the realm of geopolitics, which are the classical geopolitics and the more academically-based critical geopolitics schools. The former stems from late nineteenth and early twentieth century writings, primarily those of Sir. Halford Mackinder, Friedrich Ratzel, Alfred Mahan, and Nicholas Spykman, whose work, to this day, is still taken into account in contemporary analysis (the Eurasian landmass as the holy grail of natural resources, the state as a living organism, the paramount importance of controlling the seas, and the importance of littoral/rimland territories in the Asian continent). The critical geopolitics school, championed by prominent scholars such as Simon Dalby, John Agnew, Gerard Toal, and Klaus Dodds, has advocated another point of view within the field of geopolitical studies: that geopolitics is the spatialization of international politics, generally portrayed via words and images by an elite, the media, or academia itself.
Both schools are valid when discussing contemporary geopolitics. However, do they leave any room for the inclusion of physical geography when analyzing a nascent geopolitical conflict? Unfortunately, the theory of environmental determinism – the limits of human development owing to geography and environment – is automatically discarded and viewed pejoratively, as if it were an archaic interpretation of a particular human occurrence. My response to those who would automatically discard such matters: The 'geo' in geopolitics still matters.
Which climate type is the most ecumene for human living conditions? Which climatic conditions are most favorable to produce an adequate amount of food and water? Could physiographic conditions isolate certain types of groups that could eventually become guerrillas or terrorists? For example, stretching from Oregon to the Midwest, the United States is blessed with a favorable, temperate climate, balanced enough to have the right quantity of rain, temperature, and soil fertility, which as a result produces enough potable water, rich farmlands, and temperate forests to aid – not determine – the geopolitical condition of the United States as a whole. In Europe, if you are a farmer in the north European plain or in the lowlands of the British Isles, well, most likely you will not have much to worry about planting and harvesting cash crops, since the temperate climate provides similar climatic features to that of United States, thus providing a stable and moderate temperature that is perfect for farming.
Now what if you are a born in the central highlands of Afghanistan, with an unfavorable soil type for planting and harvesting, obligating you to become a pastoral nomad by raising cattle in the foothills of the mountains? What type of life and behavior do you think these herders would have after generations in the harsh, indomitable, fluctuating weather of the unforgiving central Afghan highlands? Most likely it would not be the community-oriented attitude of a farmer living in the Corn Belt region of United States. Possibly your comportment would evolve into a protective, reserved, distrustful-of-others variety, for in animal grazing you most prevent the theft of your only resource to provide a living for your family: your cattle. Thus, honor and reputation would be your dearest, most sacred elements to prevent others from trying to steal from you. As a result, you would rather be feared than loved, for the only respect and honor comes that from your kinship and clan. This is how Afghanistan has been for hundreds of years, given the numerous feuds the country has had amongst tribes and clans.
What if your cattle and your fellow tribesman live in a disconnected and inaccessible mountainous region where hunting, grazing cattle, and felling trees is imperative for the survival of your clan? Possibly, you would develop a separate identity given the isolation of your group over time, forming a different concept of what governance is and how you should be governed according to your own codes and laws. Now, this has been the social structure of the Russian North Caucasus nations—from Karachay-Cherkessia to Dagestan—as well as northern Albania, Kosovo, Montenegro, Iraqi and Turkish Kurdistan, the Basque region of Spain, northern Greece, the highlands of Guatemala, southern Mexico, and parts of southern Italy, particularly Calabria and Sicily. These regions have been fashioned by a 'pastoral/mountain culture'- protecting your resources, your kinship and honor – which in turn affects the cultural character of their contemporary societies.
Now to the formula of geopolitical analysis, please add culture, religious beliefs, political concepts of governance, ethnic affiliation, and production means – all the elements of what make a geographic entity 'unique.'
Nigeria, like many countries in the tropics, enjoys substantial levels of precipitation in the south, consistently up to Nassarawa state in central Nigeria. And as in many tropical/equatorial climates, there are favorable climatic conditions to animal and plant life in the southern lowlands of Nigeria. Yet this is not the case for Borno state – the symbolic hub of Boko Haram. Northern Nigeria is affected by what a physical geographer would call 'the rain shadow effect,' originating in the humid waters of the Gulf of Guinea, which, to put it simply, means that it rains more on one side of a mountain (windward side) or plateau range than the other (leeward side). This produces the arid and dry, Sahel-like climate that exists in most of Nigeria's Islamic north—Kano, Sokoto and Borno. As a result, this type of geographic phenomena has given the local population in the north—the leeward side of Nigeria—a less favorable climatic condition than in the predominantly Christian south, providing both populations with different means of production and different conditions to manage their local economies, in great extent influencing their behavior and shared experience given the uniqueness of each group's territory.
It's worth noting that the insurgency problem of northern Nigeria is not exclusively a consequence of climate and agricultural productivity. Borno state lies right in the middle of the African Transition Zone — the cultural border dividing North Africa from Sub-Saharan Africa (different climatic conditions alongside religious and cultural dynamics). Now add the political history of Borno: a part of Nigeria that was not entirely penetrated by the British colonial apparatus; was deeply affected by trade routes vis-à-vis other Muslim tribal-polities; was marginalized prior the birth of Boko Haram; and is a part of Nigeria with poor arable land that mostly depends on animal grazing. As a result—and begging the question—how do these physiographic effects shape the cultural and religious dynamics that, in turn, influence the character and behavior of northern Nigerians, more precisely Borno state villagers? What are the cultural legacies of their villages and tribes? By analyzing Borno villagers' ecosystem—arid climate and dry savannah/grasslands—alongside productivity means and cultural legacies, could it help us to understand the rise of a group such as Boko Haram and its growing geopolitical impact in Nigeria, Chad, Cameroon, and Niger?
As initially mentioned, physiographic conditions do not determine our destiny as humans, but it would be fallacy not to think that some nations are simply more favored than others in terms of physical geography. Would it be helpful to break the taboo on the importance of analyzing the climatic and topographic characteristics of a particular territory for a particular population? For instance, one thinks of human possibilism when thinking of Hong Kong, Singapore and Dubai. Yet, arguably, these ports are located in some of the most geostrategic hubs of maritime commerce, without forgetting the fact that a country like the U.A.E.—thanks in great part to their natural resources, political institutions, and migrant communities—has taken advantage of its strategic location to become the global city it is. Now could the Central African Republic have the same level of geostrategic importance as Djibouti or Crimea? Most likely not. Some territories are simply more strategic than others—mobility, location, geographic chokepoints, maritime commerce, agriculture, natural resources, and so forth.
Perhaps the secret to further understanding geopolitical events and insurgencies lies in the notion of biogeography in combination with cultural legacies. For instance, Professor Jarred Diamond points out that the main reason why Australia remained the biggest territory inhabited by hunters and gatherers for thousands of years prior to British colonization was mainly biogeographic: a very small number of plants could be domesticated. Thus it was only after the British arrived with domesticable animals and crops that Australia was put on the path of becoming the world exporter of wool and food it is today. Additionally, if you wonder in what type of climate the major Australian cities are located? Well, you guessed correctly: in the temperate climate zone—Brisbane to Adelaide and also a small regional area that circulates the city of Perth—where the most favorable climatic living and agricultural conditions occur.
Yes, political institutions and reforms were paramount in the socioeconomic transformation of countries like United States, Canada, United Kingdom, Australia and, a most recent example, Israel (prior to massive migration from Ashkenazi and Sephardi Jews, it was generally a semi-arid, deserted space). Yes, human decisions, opportunities and implementation of new technologies have made other polities more competitive than others; yes, technology, social media networks and the Internet, have shortened time and space across the globe; yes, theories like environmental/geographic determinism were written by racist, bigot-type geographers and anthropologists; and yes, it is extremely difficult to scientifically prove how climatic and biogeographic conditions may influence our behavior and political identity as human beings. Yet, human possibilism still has limits, as Professor Diamond once again argues: "the human spirit won't keep you warm north of the Artic Circle if you are nearly naked, as are equatorial lowland peoples. Nor will the human spirit enable you to herd kangaroos, whose social structure is different from that of the dozen species of herdable Old World large domestic mammals." Were the Australian aborigines – before the British settlement – less competitive because of environmental determinism and/or geographic limitations? If no, well, how could human possibilism have made the aborigines more competitive without domesticable plants and animals? This is why I still think environmental determinism should not be discarded automatically; instead one should ponder the more undeniable physiographic, climatic, and biogeographic conditions that can shape the character of the inhabitants in a particular 'place,' allowing them to become more competitive than other 'places.'
In the science and interpretation of geopolitics, it should be paramount to comprehend how different biomes (e.g. grasslands, highlands, coastal regions, deserts, lowlands, basins, valleys, and so on) and climatic conditions (e.g. tropical/equatorial, arid/dry, moderate/temperate, continental/cold, polar/extreme, and highland) could have an effect on a given communities' political and social behavior, especially and more specifically in the Global South, where many conflicts are arising, and which is why scholars, policymakers, journalists, business leaders, and all of those interested—like myself—in the realm of geopolitics, should break the environmental determinism taboo by simply asking ourselves: Could climatic and biogeographic conditions further helps us in our understanding, analysis, and forecasting of geopolitical events?
As a last remark, in his book Outliers, Malcolm Gladwell brilliantly expresses the fact that "each of us has his or her own distinct personality. But overlaid on top of that are tendencies and assumptions and reflexes handed down to us by the history of the community we grew up in, and those differences are extraordinarily specific. Why is the fact that each of us comes from a culture with its own distinctive mix of strengths and weaknesses, tendencies and pre-dispositions, so difficult to acknowledge? Who we are cannot be separated from where we're from"…
First published by the Geopolitical Monitor
Why Congress should be rough on Chris Miller at his testimony on Wednesday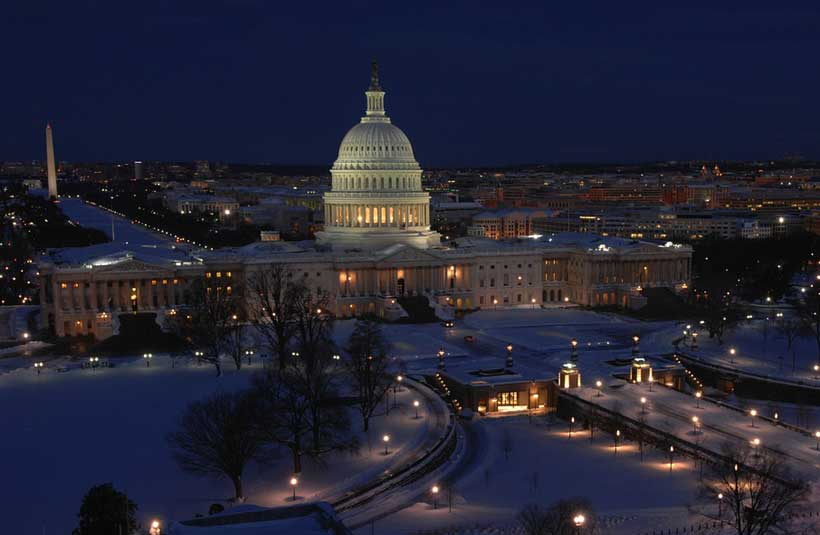 FBI director Chris Wray's weak congressional testimony in March left most of the Capitol attack questions unanswered and most of us scratching our heads: if the chiefs of the intelligence agencies don't know, then who does?
As I argued back in March, before Senate Wray picked the low hanging fruit questions — such as confirming that the Trump mob that stormed the Capitol was indeed Trump's mob and not some other people — while conviniently glazing over the real questions.
This is why the congressional testimony by former acting Secretary of Defense, Chris Miller, this Wednesday matters. The national guard mystery is still the elephant in the room that's still sitting in the corner in loud, deafening silence.
The House Oversight and Reform Committee has been looking for answers from federal intelligence agencies on Trump's role in the Capitol insurrection since day one. They have knocked on pretty much any door they could think of, requesting information from sixteen offices in total. That brings us to Wednesday when the Committee will hear from Chris Miller, as well as Jeff Rosen, former acting Attorney General, and Robert Contee III, District of Columbia Police Chief, in a hearing titled "The Capitol Insurrection: Unexplained Delays and Unanswered Questions."
Back in March, when Senate grilled Wray, the FBI director could not answer why the national guard was not sent in to quell the attack. Wray vaguely put the decision on local policy makers, conveniently circumventing federal responsibility.
Then months later, defense officials actually stated that the national guard was delayed for reasons of "optics" and worries over how it would look if Trump's mob was pushed out forcefully, as they should've been. Miller dragged his feet for hours before giving the green light, as he wanted to imagine what exactly the national guard's intervention will look like. The actual deployment took only 20 minutes, logistically speaking.
Miller has already spoken about Trump's "cause and effect" words responsible for inciting the Capitol attacks. And some commentators like Sarah Burris at Raw Story already predict that Miller is about to throw Trump under the bus on Wednesday.
But that's not enough. Where was Miller back then? The delay was his decision and no one else's. The Congressmen and Congresswomen of the House Oversight and Reform Committee chaired by Congresswoman Carolyn Maloney, should not go easy on Miller only because now, after the fact, he is willing to speak up against Trump. Now it's easy. Now it doesn't count.
Trump removed Secretary of Defense Esper over his objection to sending the national guard on the Black Lives Matter movement that sparked up exactly one year ago. That's why Trump replaced Esper with Miller. Miller could have also said no to Trump but he played along. That's why Miller doesn't get to play hero now. There are no heroes in the Trump Administration's aftermath. Some "cause and effect" talk and hypocritical outrage after the fact don't count. Now doesn't count. The House Oversight and Reform Committee shouldn't buy this. The time for cheap spins and late awakened conscience is up. Now is the time for real answers. Miller and Rosen should get a rough ride on Wednesday. Anything else would not be acceptable.
The Way Out of the Impasse Between Iran & U.S.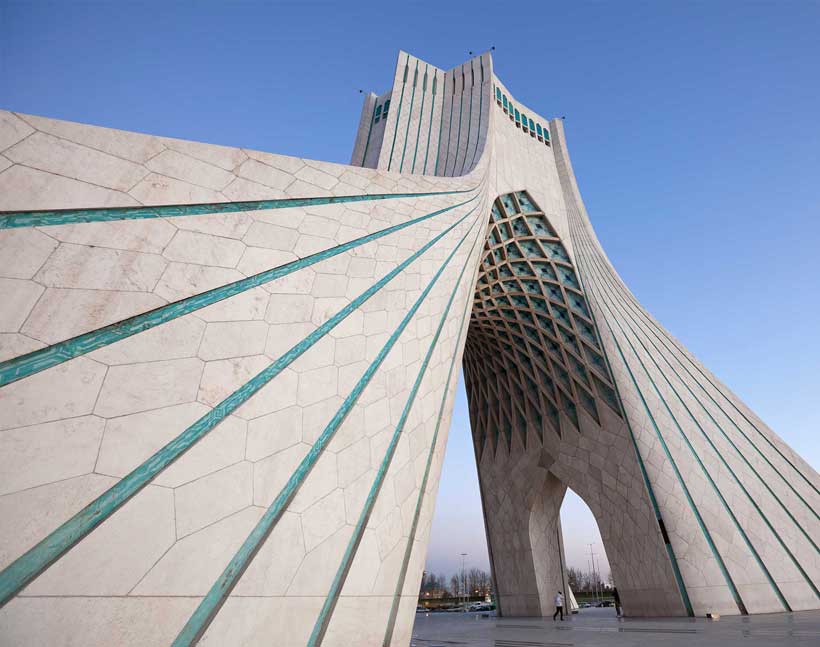 On June 18th, Iran will hold its Presidential election. The current Government is led by Iran's moderates, who are the people that aren't closed-minded to the possibility of America's being less than 100% determined to take back Iran as America had grabbed that country in the 1953 U.S. coup there, which ended Iran's democracy and installed the brutal and much-hated fascist Shah Reza Pahlevi. The non-moderates in Iran will not negotiate with the United States, and never did. Restoration of the Iran deal will be impossible if the non-moderates again win power there. But we have only until before that June 18th election to restore it, if it is to be done at all.
There is a superb explanation of this situation, by Alexander Mercouris, in a 38-minute talk by him at The Duran on 2 May 2021, and it is a preface to everything that I shall here be adding to it, which will be only my policy-conclusions which follow, I believe, quite logically, from the facts that he so clearly and accurately presents there. That video (which I recommend everyone to listen to) can be seen here:
He concludes by saying (and I add my comments [in non-italics and in-between brackets]), starting at 31:50-
We will see, over the next few weeks, whether the U.S. and Iran are able to overcome their common mistrust [which has resulted from Trump's having cancelled the Iran deal, which had taken years to negotiate] and find a way forward, or whether opponents of the JCPOA [the Iran deal] in the United States, in Saudi Arabia and Israel, and in Iran itself, will instead prevail. I should say that I think that this is going to be a key moment in the Middle East. If the United States is able to re-enter the JCPOA, after having made various steps to walk away from it [Biden's having promised that he wouldn't return to it unless Iran would first agree, in advance, to making concessions, beyond those it had made in the JCPOA, which — if Iran, which had adhered to the deal, which the U.S. did not, were to do that — would outrage the Iranian public and thus guarantee the current Iranian Government's fall and replacement by the non-moderates; so, that demand by Biden was stupid in the extreme], but if it re-enters it on Iranian terms [that is, unconditionally, which is the only way for the deal's violator to be able to return to the deal], then it would be very difficult for people in the Middle East to see it [because Biden had promised not to do that] as anything other than a major concession and a signal that the United States is, indeed retreating from the Middle East. Iran will, at that point, be in the ascendant, and it will probably increase its influence in places like Iraq, and possibly Syria and Lebanon also. The Saudis and Israelis, by contrast, will be dismayed, and no doubt they will consider what steps they should take, possibly distancing themselves, to some extent, not perhaps from the United States, but from this Administration [meaning that many mega-donors to the Democratic Party while Biden or Harris are leading the Party will quit or greatly reduce their donations to it, and that Republicans will probably then easily retake the U.S. White House in 2024]. The alternative, however, it seems to me, is worse [for the United States and everyone]. If the United States and Iran cannot agree a way forward, and the JCPOA [restoration] fails, then the situation is set up for a showdown, at some point, between the United States and Iran, with Iran, almost certainly in that case, pushing forward [under rule by its non-moderates] with its nuclear enrichment program, and forging, at the same time, ever-closer ties with the new Eurasian powers, Russia and China, which are increasingly working together. At that point, some kind of military hostilities, in the Middle East, become more likely.
The United States, once more, finds itself in a difficult position. It does so because of the way in which it has inserted itself, to such a degree, in the affairs of the Middle East, which, in some ways, it does not fully understand, and which it is certainly unable to control.
Trying to build long-term policy in the Middle East by an outside power, like the United States has done, is like trying to build a castle on a foundation of sand. The edifice might look imposing for a while, but eventually it crumbles.
It seems to me that, whatever happens, over the next few weeks, we are going to see, with these negotiations, the beginning of that long retreat, or, rather, a further step in that long retreat, of the United States, from the Middle East, and [from] that era, which began in the 1970s, when the United States managed to establish itself as the prevailing overwhelmingly dominant power across the Middle East and the country that essentially decided the course of decisions and events there.
So, this will be a step towards the end of an era. If so, however — if the United States manages to withdraw in an orderly way by agreeing to the JCPOA, despite the embarrassment and, to some extent, the humiliation [because Biden has promised not to do this] that it will suffer — that will at least provide a route for a dignified farewell.
If, on the other hand, the negotiations fail, and the JCPOA dies, then the eventual outcome of an American retreat from the Middle East will probably happen still, but the sequence of events will be disorderly, chaotic, and, perhaps, violent.
Biden chose, when he entered office in January, to commit his Administration to Trump's foreign policies. He accepted the relocation of the U.S. Embassy in Israel to Jerusalem, which was a slap in the face to the Palestinians. He accepted Trump's acceptance of Obama's policy that Crimea and Donbas — which had separated themselves from Ukraine after Obama's coup which had seized Ukraine's government in February 2014, as a result of a plan by Obama which had started forming in Obama's Administration in 2011 — must be seized back by Ukraine, and Biden promised that the United States would help Ukraine to do that. And he accepted Trump's continuation of Obama's plan to oust Bashar al-Assad from power in Syria and replace him with leaders who would be selected by the Saud family. He also accepted Obama's and Trump's change in American policy on Taiwan, toward switching away from the decades-long "one-China" policy of refusing to grant separate-nation status to Taiwan, toward now sending officials to Taiwan in violation of that policy and toward sending warships to the Taiwan Strait (internationally recognized by every nation except America to be Chinese territory) as a threat and preparation for publicly demanding that Taiwan be recognized by the United Nations as being a separate nation and no longer a province of China. All of these policies were build-ups toward some hoped-for surrender by Russia, and by China, and by Iran, to Biden, which would supposedly happen in some way without direct military conflict between the United States and Russia, and/or China, and/or Iran.
Furthermore: Biden continues Trump's — who continued Obama's — policy to get the UK Government to transfer Julian Assange from a British super-max prison in solitary confinement to a U.S. Supermax prison in solitary confinement so that the U.S. can permanently remove Assange from access to the public and perhaps execute him on totally bogus charges. Assange has never been convicted of anything and has been imprisoned by the UK Government for over a decade, awaiting a court ruling that he can be extradited to the U.S. for elimination. Here was the first day of his only trial, which ended in no conviction and in what was expected to be his release from that super-max prison, and both on that first day and on the last day of his trial (as can be seen there), British 'justice' was clearly outrageous and suitable only for a dictatorship. Furthermore, instead of that regime releasing him, the U.S. regime under Trump and now continuing under Biden appealed UK's ruling that had declined to extradite him, and both the UK and the U.S. Governments are keeping him in that UK supermax solitary confinement until UK either announces that he is dead or else extradites him to a U.S. prison to await his death in some American prison — regardless of whether or not he ever becomes convicted of anything.
Biden chose this astoundingly stupid and arrogant policy of the U.S.&UK imperium, instead of criticized and renounced his immediate predecessors' policies on these matters.
It is vastly more difficult for him to reverse those stupid and dangerous policies now, after he had announced them, and to back America down from them peaceably, than it would have been if he had not entered the White House in the way that he did, as a continuation of George W. Bush and of Barack Obama and of Donald Trump's policies on these matters. He has been continuing down their road to World War III.
His immediate predecessors were building toward World War III, and he chose to build more toward that War, but Mercouris seems to me to be expecting that Biden will discontinue that road now, after Biden's having committed himself toward building that way even more than his immediate predecessors did.
The road to WW III is long, and Biden, by now, should recognize that we are nearing the end of that road, which would be the inevitable annihilationist destination of the road that the U.S. has been taking.
At this point, either Iran will, yet again, have to yield-up its sovereignty (basically return to being an American colony, as it was between 1953 and 1979), or Russia will have to yield-up its sovereignty (which it never did yield), or China will have to yield-up its sovereignty (which it formerly had done when Britain grabbed it), or else the United States will have to stop demanding them to yield up their sovereignty.
Why has Biden chosen this dead-end? The reason (besides his stupidity) is obvious: The only alternative for him has been and is for the U.S. Government to face courageously and honestly in front of the entire world, that its existing policies on each one of these matters is imperialistic and alien to what had been the plan and the intent of U.S. President Franklin Delano Roosevelt, his plan to end all imperialisms and replace them by the first global democratic federation of nations, by means of the sole possessor of strategic weaponry being the United Nations, the organization which FDR himself invented, created and named, but which his immediate successor, Harry S. Truman, catastrophically weakened in order to prepare for the U.S. Government itself to take over control of the entire world and dictate to it as the world's first all-encompassing global empire. In 1991 when the Soviet Union and its communism and its Warsaw Pact military alliance all ended, it seemed as if Truman's goal of a global U.S. dictatorship would finally be fulfilled, and that was supposed to be "the end of history." But it was, instead, only America's intensified war for global dictatorship, and the end of that war will come now, but definitely not on America's terms.
Either Biden will, now, proudly take up and continue, the vision of FDR — to end all empires, meaning especially its own, and to transform the U.N. into what FDR had planned it to become, the democratic federation of all nations — or else, there will be global nuclear annihilation.
Clearly, Biden, throughout his life, has been stupid and arrogant, but the question facing him now is whether to continue this, right up to its ugly end, or else to announce, proudly, that he is a decent person and will return America, and the world, to what had been FDR's vision for it.
If he chooses the latter path, then — and this is the only way to do it — America will again take up the banner of freedom and democracy, to the entire world: including nations that it (for whatever reasons, valid or not) disapproves of. And, then, he will win the Nobel Peace Prize, which Obama had won but did only one thing ever to have deserved, which was the JCPOA (which he hadn't yet even envisioned when he was accepting that entirely unearned Prize).
Whereas Mercouris seemed to me to be optimistic that Biden would do the sane thing, I am not, because Biden has given no indication that he is willing to renounce his, and his immediate predecessors', extremely ugly record, of reaching to grab the entire world.
Author's note: first posted at Strategic Culture
Trump Lost, Biden Won. Is Joe Biden's presidency a signal towards Obama's America?
Greek statesmen, Pericles once said, "Just because you don't take an interest in politics doesn't mean the politics won't take interest in you". The same is the case of United States politics which knowingly or unknowingly has an impact on world politics. That is why the result of the US elections are of great interest to states across the world. Although, for the United States, the goal is to maintain American primacy, to see a world in which the United States can use its predominant power to get its way, regardless of what others want. However, it is a fact that the political landscape of the United States has mostly been dominated by two parties, Republicans and Democrats, who not only differ in their ideas, policies, priorities but also in their approaches towards addressing the key issues facing the country. 
Comparing the two, we see the Republicans are more conservative in their approach as compared to the liberal Democrats. Therefore, the recent election in the US (2020), with Biden (Democrat) won and trump (Republican) lost is also a signal towards a changed approach in many issue areas The focus is to see, whether the new President, Joe Biden who remained the 47th vice president during Obama's administration for eight long years is going to follow the same lines as Barack Obama and whether he going to reverse the policies of Donald Trump?
Looking at first the climate change issues, President Joe Biden's plans to tackle it seems more ambitious than any of the US presidential candidates so far. Biden during his presidential campaign proposed $2trillion over four years to significantly escalate the use of clean energy in transportation, electricity and building sectors. His public health and environment platform planned the establishment of a climate and environmental justice division. He further intends to make the US electricity production carbon-free by 2035 with achieving net-zero emissions by middle of the century. Apart from all these, the most noticeable is President Joe Biden's promise to reverse Trump's plan to exit from the Paris climate agreement that was signed back in 2016 under Obama's administration.
As Joe Biden in response to the former President, Donald Trump's unilateral withdrawal from the agreement on 4th-Nov 2020, tweeted "Today, the Trump Administration officially left the Paris Climate Agreement. And in exactly 77 days, a Biden Administration will rejoin it." He further stated"Reversing the decision would be one of my first acts as president". This is exactly what happened as Joe Biden's first act in the Oval Office was his signing an executive order to have the United States rejoin the Paris climate agreement.  Thus, while Trump has taken a strident anti-climate approach, President Joe Biden decision shows his intentions to bring back the policies of Obama towards climate change. 
Considering the health sector, we again find difference in approaches of Joe Biden and Donald Trump, yet similarity between Biden and Obama. As, President Joe Biden in his presidential campaign speech in Lancaster on June 25, 2020 defended the first American healthcare law also known as the Affordable Care Act or Obamacare that was initiated by Obama's administration. He stated, "I'm proud of the Affordable Care Act. In addition to helping people with pre-existing conditions, it delivered vital coverage for 20 million Americans who did not have health insurance". This depicts President Joe Biden's plans to restore Obama's health care policies. 
America is known as the land for all, a land of cultural diversity, but we have seen with Donald Trump coming to power, the immigration rules became very strict as he imposed restrictions on foreigner's visits to the US. An example of this is Trump's first Muslim travel ban announced on January 27, 2017, whereby five Muslim-majority countries, including Iran, Libya, Somalia, Syria, and Yemen, were banned from traveling to the United States. Trump stated, the act is needed for national security and to save the country from terrorism. However, this discriminatory act was opposed by ex-President Obama, who in 2016, stated: "America was a country founded on religious freedom. We don't have religious tests here". 
This is what President Joe Biden also believes in, as he called Trump's actions on immigration a pitiless assault on American values. On November 8, 2020 during the presidential campaign, he said,"My administration will look like America with Muslim Americans serving at every level," and "on my first day in office I'll end Trump's unconstitutional Muslim ban."So, President Joe Biden did what he said, as on his first day in office he signed 17 executive orders, memorandums and proclamations, including orders to rejoin the Paris Climate Accord and end the Muslim ban. 
Then racism that increased in the US under former President Donald Trump is now challenged by President Joe Biden as he came up with a very different idea just like Barack Obama's notion of "A more perfect Union". Example of which is Kamala Harris, who became the first black Asian America woman vice-president in American history. More can be seen by Joe Biden giving credit to African Americans for helping him win the election. So, his presidency is seen as a sign of hope to end racism in the country. 
Moving further, we know globalization has cut the long-distance short, it has made countries more interconnected in all aspects, especially economic. To name a champion of globalization, obviously no other than the USA comes into the mind of every single person. Under the administration of Obama, we have seen the US convening the G-20 summit, introduced macro-economic policies, signed Trans pacific partnership, and much more. However, the question is, whether the US is going to retain this all under Joe Biden's presidency? What would be his approach towards the ongoing US-China trade war?
President Joe Biden from the very start has focused on rebuilding the domestic economy, as the slogan 'Build Back Better'. Therefore, he clearly stated that the US will not enter any international trade deals unless the domestic concerns of labor and the environment are fully addressed. Moreover, looking at the US-China trade war, which started back in 2018 when the Trump administration imposed tariffs on Chinese goods worth more than $360bn, we don't find much difference except the tactics. As Joe Biden too in his presidential campaign accused China of violating international trade rules, subsidizing its companies, and stealing U.S. intellectual property. He promised to continue with Trump's heavy tariffs on Chinese imports, but while Trump did this all unilaterally, Biden would continue it together with the allies.
On issues related to national security, we again find President Joe Biden's approach a bit different from that of Donald Trump. Considering the Joint Comprehensive Plan of Action (JCPOA) or p5+1 deal that was signed between Islamic Republic of Iran and 5 permanent members of UNSC along with Germany. It imposed several restrictions on Iran in exchange for sanction reliefs and was achieved by Obama's administration under his "constructive engagement policy"in 2015 But Trump smashed it by calling it a historical blunder and in 2018 under his "Maximum pressure policy" pulled the USA out of the deal and reinstated sanctions. Iran too after the withdrawal of US from JCPOA and upon Iran Revolutionary Guard Corp (IRGC) commander Qasim Sulemani killing by the US airstrike announced that it no longer adheres to the 2015 Nuclear Deal. 
Now, the hope is President Joe Biden, as he stated in his presidential campaign that the "maximum pressure" policy has failed, emphasizing that it led to a significant escalation in tensions, and that Iran is now closer to a nuclear weapon than it was when Trump came to office. Therefore, he pledged to rejoin the nuclear accord if Iran returns to strict compliance. Here again it shows President Joe Biden's intention to follow Obama's approach of constructive engagement towards Iran. 
When it comes to Afghanistan, Trump decided to end the endless war in Afghanistan by having a peace agreement with the Afghan Taliban, according to which the US will withdraw all its troops from Afghanistan. However, Joe Biden has not taken any clear decision on it yet. But he is under pressure as the Taliban wants the new president to follow the same peace accord achieved by the Trump administration. Yet, the Afghan president, Ashraf Ghani has requested President Joe Biden to rethink the Afghan peace deal. Therefore, it is too early to say what Biden would do.
To sum up, the 78 years old Joe Biden who has smashed the election records by securing more votes than any presidential candidate in the history of United States elections, he has not only raised high expectations, but there are numerous challenges on his way as well. This is because his policies would now be a center of focus for many. In most of the issue areas, we see President Joe Biden reversing the policies of Donald Trump and following the path of Obama's Administration. Something which he promised during his presidential campaign as he said to take the country on a very different path from what it has been in the past four years under former President Donald Trump's administration. However, it's just the start of a new journey for America and the future decisions by President Joe Biden will uncover a lot more