A love triangle geometrie variable – India, Russia and the US
STRAP = The Modi-Obama romance won't last as India's relationship with the US does not have the kind of strategic dimension and weight that marks New Delhi's ties with Moscow.
Russia is a country with which India has had a strategic relationship for decades. America is a place where Indians migrate to for a better lifestyle. That is how Indians view the world's two leading powers. It's as simple as that. US President Barrack Obama's recent visit to India will not change that reality, and those speculating about dramatic changes in India's foreign policy are either fools or amateurs – or both.
"Good relations with the US reflect aspiration, ties with Russia are hard reality," says Bharat Karnad, professor of national security studies at the Centre for Policy Research. "No substantive shift in policy is on the anvil, certainly nothing at the expense of India's relations with Moscow, especially because, unlike the US, Russia has partnered, and continues to partner, India in strategically sensitive technology projects ranging from missiles, ship submersibles, ballistic, nuclear submarines to the Fifth Generation Fighter Aircraft," he told Defense News.
Over the decades a clutch of US presidents has visited India. Likewise, Indian prime ministers have been to America. But the dynamics of the India-US relationship hasn't changed much. And why would it? The US is the leader of the western world whose prosperity largely rests on the domination of the rest of the world. India, on the other hand, is a member of the BRICS (Brazil, Russia, India, China and South Africa) grouping that aims to end the American-led bloc's dominance.
Modi's operandi
So the question arises – why did Prime Minister Narendra Modi and Obama hastily arrange this Republic Day romance? The US position is easy to figure out. Having banned Modi from entering the country for a decade – a decision the Americans arrived at because of intense lobbying by Indian leftists, Indian Christians, American evangelical groups and Indian Muslim organisations – the US wanted to get into the newly elected and highly popular leader's good books. You don't remain on not speaking terms with the leader of the world's second most populous country at a time when the most populous country (China) and the country with the most nuclear bombs (Russia) are growing closer.
Modi's reason to forgive and forget the snub – which rankles every patriotic Indian – cannot be explained by the Hindu philosophy of "My Guest is my God". Modi is too hardnosed for that kind of claptrap. It's got to do with the fact that had Modi's relationship with the US not thawed quickly after becoming prime minister, then taking its cue from the US the rest of the world too would have continued to treat him as an untouchable.
The Indian media would have willingly done their masters' bidding and gone after Modi. The CIA plants would have once again raked up false stories about Modi's involvement in the 2002 anti-Muslim riots. That Indian courts have cleared him does not matter to these anti-national elements. Therefore, it was internal politics that forced the new prime minister to invite Obama to the parade.
There is another key reason why an India-US romance is like spring in the Tundra – the Americans meddle in India's internal affairs and the Russians do not.
On January 27, hours before boarding his flight to Saudi Arabia, Obama walked into territory he had no business to be. "Every person has the right to practise their faith, how they choose or to practise no faith at all, and to do so free from persecution and fear," he preached to an audience of young Indians.
Obama was, of course, referring to the ruling BJP's programme to reconvert Indian Muslims and Christians to Hinduism. It is no doubt a controversial issue but the US has absolutely no locus standi in the matter. Having almost annihilated the Native American race and ghettoised its black population, the US has no moral legitimacy left. In fact, wouldn't it be great if Obama spoke about religious tolerance in Saudi Arabia as well. But no US president ever does that. Clearly, such sermonising is directed at soft states such as India.
Also, it was extremely churlish of a head of state to offer such a parting shot after enjoying Indian hospitality and adulation. Russian President Vladimir Putin has visited India a number of times but when was the last time he embarrassed his hosts like the Americans did?
Obama's parting shot is no trivial issue. N.V. Subramanian, editor, Newsinsight, says: "It is traced to the US' new ambassador to India, Richard Verma, who prompted its inclusion in the presidential speech likely at the instigation of US embassy staffers who were part of the earlier campaign against Prime Minister Narendra Modi. The government has taken this protocol deviation in stride."
Plus, the fact that Obama raised the touchy subject during a trip meant to build bridges is a pointer to the pressure the US leadership is under from American churches to press forward the case for the wholesale conversion of Indians to a particularly virulent form of evangelical Christianity. The danger for India is that these churches are directly connected with Indian Christian groups.
Vicious circle
Every time a US leader visits India, the media goes into a frenzy about how the visit is going to reshape the India-US relations. One tends to forget that such visits in the past had not produced much. Remember Jimmy Carter? When that lameduck American president visited India in 1978 the government renamed a village in Haryana after him. Whether Carterpuri is still around or has reverted to being Daulatpur Nasirabad is irrelevant, but after Ronald Reagan replaced Carter, India's relationship with the US nosedived.
This time the Indian leadership didn't go overboard. But the clueless Indian media has been speculating whether New Delhi's relations with Washington will acquire a strategic edge. For those who anticipated a flood of American military technology into India's manufacturing sector, here's news – all that the US is offering is technology for developing a medium range drone. Yes, they are throwing India a toy.
The editor of an Indian magazine told this writer that he had come to know from "top government sources" that the Obama administration would offer India the F-35 stealth fighter and perhaps even the super secret F-22. He was politely told that India has no use for the failed F-35 and that US law prohibits the export of the F-22 stealth interceptor or its technologies. Besides, Russia and India are jointly developing the Fifth Generation Fighter Aircraft that is likely to be superior to the two American jets.
The reality is Indian military equipment will continue to be heavily Russia-centric. As well as stealth fighters, India and Russia are working together on high-octane weapons projects such as the Arihant nuclear submarine and BrahMos supersonic cruise missile. Then there's the much feared Akula class nuclear attack submarine that Moscow has leased to the Indian Navy. A second nuclear powered submarine is expected to be leased soon. As Russian ambassador Alexander Kadakin says, no country except Russia will offer a nuclear submarine to India.
And finally, why is it that every American president when he comes to India says he, his wife, family, friends, teacher, butler and essentially the whole of the US is inspired by Gandhi? Whereas back home they are inspired by generals such as Alexander the Great, George Patton and George Washington. At any rate, it is a big lie. For, if indeed the US is inspired by Gandhi, it wouldn't be fighting wars 24/7.
Unfortunately, no Indian takes offence to westerners constantly hyphenating India and Gandhi as if the country didn't have any great leader in its over 5000 years of recorded history. On the contrary, many Indians seem to love it. This is exactly what the West wants – to box India in a peaceful mindset and emasculate its warlike spirit. For, if Indians remain peaceniks then it would be easier for the West to penetrate it yet again. Obama is sticking to that tired old script.
Pakistan and India: Changing Minds, Winning Peace
With the emergence of world as a global village, relations between two nations getting more popularity as compared to relations among respective governments. Governments always attempt to communicate with foreign public to export their ideas, its institutions and culture, as well as national goals and current policies. Public diplomacy can be defined as the efforts of one nation to influence public or elites of the next nation for using foreign policy to achieve its targets and cherished goals. Pakistan and India as two rival nuclear powers in south Asia have fought many battles because of their conflicting regional interests and still both states are on the edge of a new war. This leaves public diplomacy as the only option to normalize the situation.
Many efforts have been made in nineties during the democratic government in Pakistan which can offer a wide canvas for interaction such as South Asian Dialogue, Pakistan Peace Coalition and Pakistan-India Peoples Forum for Peace and Democracy. More recently two media groups one from each country has started a media campaign Aman ki Asha to promote sector-wise cooperation and engagement on both sides and provide a human touch to serious matters of war and conflict.
This campaign has organised several events bringing people of two countries to a common forum including women empowerment, poverty alleviation and basic human rights. Every year many Sikh's Visit Pakistan to pray their Holy Places and Pakistani people always welcome them and show hospitality. Many civil society organizations and NGO's are working to promote peace and harmony between Pakistan and India which include South Asian Free Media Association (SAFMA),Pakistan Green Circle Organization (GCO),ISSP etc. Both countries also paying much attention in education sector as well.
In present time, the tension is decreased because of human rights, civil society , artists  , scholars role which brought two countries closer to each other and is also providing new ways for a peaceful and democratic relations. Both countries also relaxed their citizens for visas making it more comfortable. Not only this, both countries are also paying attention for releasing prisoners from jail.
We found our many artist like Rahat Fateh Ali Khan is working for Indian industry. Rahat Fateh considered as a success symbol for films in India. So media can bring the people of two  nations closer to each other and create harmony between both nations.
Every year, Aaghaz-e-Dosti launches an Indo-Pak Peace Calendar which includes paintings from students of both countries. This calendar exists of shared dreams of peace and friendship. It is a reflection of shared dreams and hopes from both sides for a better tomorrow. In addition to these efforts, there has been a rise in trade between both countries. This multi-layered diplomacy has ensured that during the time of tension, links between both sides were not totally broken
Lastly cricket diplomacy has played and still can play a pivotal role in bringing both nations together beyond anyone's imagination.
Public diplomacy in its real sense can bring these two rival countries closer to each other as it enables a country to reach out to a large audience in the other country, whether through social media or books or events for a greater good. It can lead us towards social and economic development in which both the countries lag behind from the rest of the world.
UK Public Diplomacy: Soft Power games in South Asia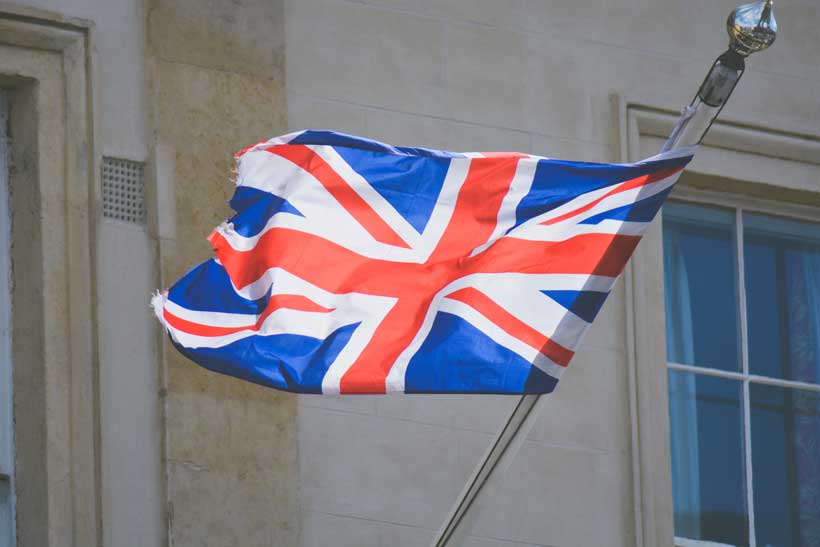 Public diplomacy refers to the ability of a country to attract foreign states through image building rather than using old coercive and stiff methods to forcefully get the things done in one's own way. One may say that public diplomacy is a public face of traditional diplomacy. In this diplomacy neither a relationship that a state has with other state can be neglected nor the role of public in the government's policies. States use various ways to stand tall on international forum thus no state ever wants to do anything against their international reputation. This reputation is achieved through huge efforts and then requires consistency to maintain it. Britain with no denying fact is among those states who have been prominent in international society since centuries. It already has a better and strong image in the eyes of world as for as its public diplomacy is concerned. All it needs to do is to maintain this very image by sticking to its various soft power approaches.
In today's global politics Britain seems much interested on enhancing its soft power image throughout the world. As we know that Public diplomacy of a state is highly linked with state's foreign policy as well. The steps adopted by Britain in achieving its foreign policy goals through soft power include exchange programs for students and scholars, visitors programs, cultural events and exchanges, language training, radio and television broadcasting etc. Generally, Britain has been carrying out these practices all around the globe for quite sometimes however in South Asia, she has done a lot in recent years. In Bangladesh in 2013, for example, the English in Action project (funded by the UK's Department for International Development) promoted the learning of English 'as a route into work and out of poverty'. In Pakistan, British Council has been working in the areas of Arts, Education, English and Youth Engagement in all four provinces as well as in Azad Jammu and Kashmir and Gilgit-Baltistan. For instance Abaseen Foundation is a UK's 3-year project with UK Aid directly focused on improving maternal health and reducing child mortality through developing health service delivery for a poor and marginalized community in North West Pakistan. Moreover, UK-India Education & Research Initiative i.e. UKIERI is a multi-stakeholder partnership program funded by both Indian and the UK Governments to support educational programs, develop professional capacities and facilitate policy dialogues on areas of mutual interest. Whereas Sri Lanka has the largest British Council Library membership.
In similar manners Nation branding is another technique used by the Great Britain to cash their better reputation. This not only provides an opportunity for states to interact on international platform but also mitigates cultural barriers among their citizens. Brands such as Burberry London, Dove and Sunsilk are acting as sensor that opens diplomatic door for Britain in various states. Actress and Model Humaima Malick is the brand ambassador for Sunsilk in Pakistan, whereas Sunsilk's brand ambassador for India is currently Alia Bhut. The overall nation branding of Britain is famous owing to six factors i.e. Tourism, Culture, People, Immigration-Investment, Exports and Governance. According to one of the British Council's report the UK ranked 3rd out of 50 nations for Tourism and 5th for Culture.
Furthermore, British government entities related to public diplomacy are well active in South Asia, for instance British Council and FCO (Foreign and common wealth office). BBC on the other hand is also playing its key role to inculcate right image of United Kingdom in the region.BBC Urdu not only provides its Pakistani viewers with right information of Pakistan in Britain but also shares unbiased analysis on Pakistan's current domestic as well regional issues. Similarly BBC Hindi has also been so vociferous for the rights of Indian immigrants in United Kingdom and finally gained trust in public masses. Hence these public diplomacy techniques served as binding force between the UK and the region.
To cut the long story short, Britain seems much focused to safeguard its national interests. Its foreign policy is proving as stepping stone for its national interest whereas public diplomacy is acting as lubricant to it. By doing so it is successfully promoting its culture, tradition, products etc. in the world generally and in South Asia specifically. Since decolonization from subcontinent, The United Kingdom has always tried diplomatic ways to build friendly relationship with south Asian countries. Public diplomacy though is considered new in the racks of overall diplomacy yet UK has successfully used it to promote its culture and to keep influence in this region.
Italian Culture: An asset for country's public diplomacy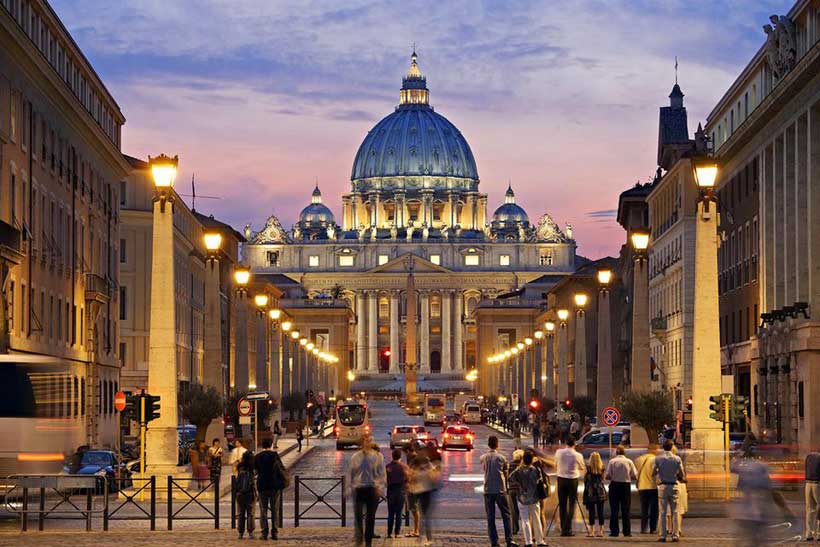 Public Diplomacy is important for long term relationship and to create a positive image of a country. Italy, a European country with a long Mediterranean coastline, has left an effective mark on Western culture. Its capital, Rome, is home to the Vatican and also point of interest for ancient remains.  Over the span of 3,000 years, Italian history has been set apart by series of temporary unification and long detachment, of intercommunal friction and failed empires. At peace for more than half a century now, Italy's inhabitants enjoy a high standard of living and a highly developed culture.
One example of Italian Public diplomacy is the exhibition of "Italian Style dressing body and daylife", which was organized in Doha (Qatar) by the Italian Ministry of Foreign Affairs and the Ministry of Culture, which opened on 12th November, 2007. That day, the Italian President, Giorgio Napolitano, inaugurated an event about Leonardo, composed by the Ministry of External Commerce. Napolitano presented the Emir's wife, Moza bint Nasser al Missned, with a Bulgari handbag (a popular Italian brand) as National brands are helpful for attracting people's attention towards a country and showing its quality.
The Year of Italian Culture in the United States was a phenomenal act of Public diplomacy. The fellow Italians in the United States, among them 26 million Italian Americans – companies, and institutions that worked hardly day and night to promote the "Italian brand" and even the press, which gave many positive articles to the initiative that felt the strong urge to rediscover the charm of Italy's past, to uncover the best of its present, and to feature the examples of how it is progressing towards the future. This has done to open new doors for the citizens of both countries.  It's about over 200 events in more than 200 U.S. cities. The main objective of this campaign is to bring the best of the most important country (Italy) which they have to depict through its culture, traditions and the elegance of its 'Made in Italy'. "Italy inspires U.S." is the slogan that has been chosen to best enfold the meaning of the Year of Italian Culture in the U.S. what they want to express is that Italy is not just a country, it is a lifestyle.
On December 12, 2012, at the National Gallery of Art in Washington, Italians inaugurated the exhibition of the popular David Apollo by Michelangelo. On this date, a huge number of visitors, observers and enthusiasts were all ready enjoy their 'piece of Italy' i.e. paintings, sculptures, present and past achievements, music and theater. Above all, the Year brought new partnerships between public and private world of two nations: among them, a cooperation agreement between NASA and the Italian Space Agency and in addition various new agreements between museums and cultural institutions, companies, local agencies and universities were made.
The Italian government should organize some more events and undertake nation promoting projects including its territorial and regional brands, with a basic aim of giving guidelines for Italy's external cultural relations, through the promotion of their single regions and also national language and culture.