Wealth: Having it all and wanting more
Global wealth is increasingly being concentrated in the hands of a small wealthy elite. These wealthy individuals have generated and sustained their vast riches through their interests and activities in a few important economic sectors, including finance and pharmaceuticals/ healthcare.
Companies from these sectors spend millions of dollars every year on lobbying to create a policy environment that protects and enhances their interests further. The most prolific lobbying activities in the US are on budget and tax issues; public resources that should be directed to benefit the whole population, rather than reflect the interests of powerful lobbyists.
GLOBAL WEALTH IS INCREASINGLY BEING CONCENTRATED IN THE HANDS OF A SMALL WEALTHY ELITE
Global wealth is becoming increasing concentrated among a small wealthy elite. Data from Credit Suisse shows that since 2010, the richest 1% of adults in the world have been increasing their share of total global wealth. Figure 1 shows that 2010 marks an inflection point in the share of global wealth going to this group.
In 2014, the richest 1% of people in the world owned 48% of global wealth, leaving just 52% to be shared between the other 99% of adults on the planet [1] Almost all of that 52% is owned by those included in the richest 20%, leaving just 5.5% for the remaining 80% of people in the world. If this trend continues of an increasing wealth share to the richest, the top 1% will have more wealth than the remaining 99% of people in just two years, as shown on Figure 2, with the wealth share of the top 1% exceeding 50% by 2016.
The very richest of the top 1%, the billionaires on the Forbes list [2] have seen their wealth accumulate even faster over this period. In 2010, the richest 80 people in the world had a net wealth of $1.3tn. By 2014, the 80 people who top the Forbes rich list had a collective wealth of $1.9tn; an increase of $600bn in just 4 years, or 50% in nominal terms. Meanwhile, between 2002 and 2010 the total wealth of the poorest half of the world in current US$ had been increasing more or less at the same rate as that of billionaires; however since 2010, it has been decreasing over this time.
The wealth of these 80 individuals is now the same as that owned by the bottom 50% of the global population, such that 3.5 billion people share between them the same amount of wealth as that of these extremely wealthy 80 people.[5] As the wealth of everyone else has not been increasing at the same rate as that for the top 80, the share of total wealth owned by this group has increased and the gap between the very rich and everyone else has also been increasing. As a result, the number of billionaires who have the same amount of wealth as that of the bottom half of the planet has declined rapidly over the past five years. In 2010, it took 388 billionaires to equal the wealth of the bottom half of the world"s population; by 2014, the figure had fallen to just 80 billionaires (see Figure 4).
Updating the Credit Suisse wealth data – and Oxfam's 2014 statistic
In January 2014 Oxfam calculated that in 2013, 85 people had the same wealth as the bottom half of the world"s population, a number that was cited worldwide due to the extreme level of wealth inequality that it illustrated.[6] The paper used data from the Forbes list published in March 2013 and from the Credit Suisse Global Wealth Databook with data for "mid 2013".
In October 2014, Credit Suisse updated their wealth estimates; the share of wealth held by each global decile and the total global wealth estimates for the years 2000–2014 at the end of each year. The new estimates include an update to the wealth numbers for 2013, from which Oxfam calculated the 85 statistic. This briefing uses the updated number for 2013 and all other years as published in 2014. Based on these updated figures, in 2013 the number of billionaires holding the same amount of wealth as the bottom 50% was recalculated to be 92.
WEALTHY INDIVIDUALS HAVE GENERATED AND SUSTAINED THEIR RICHES THROUGH INTERESTS AND ACTIVITIES IN A FEW IMPORTANT ECONOMIC SECTORS
In 2014 there were 1,645 people listed by Forbes as being billionaires. This group of people is far from being globally representative. Almost 30% of them (492 people) are citizens of the USA. Over one-third of billionaires started from a position of wealth, with 34% of them having inherited some or all of their riches. This group is predominately male and greying; with 85%[7]of these people aged over 50 years and 90% of them male.[8]
There are a few important economic sectors that have contributed to the accumulation of wealth of these billionaires. In March 2014, 20% of them (321) were listed as having interests or activities in, or relating to, the financial and insurance sectors,[9] the most commonly cited source of wealth for billionaires on this list. Since March 2013, there have been 37 new billionaires from these sectors, and six have dropped off the list. The accumulated wealth of billionaires from these sectors has increased from $1.01tn to $1.16tn in a single year; a nominal increase of $150bn, or 15%.
Table 1: Richest 10 billionaires (ranked in 2013) who have made (at least part of) their fortunes from activities related to the financial sector, and their increase in wealth between March 2013 and March 2014.
Between 2013 and 2014 billionaires listed as having interests and activities in the pharmaceutical and healthcare sectors saw the biggest increase in their collective wealth. Twenty-nine individuals joined the ranks of the billionaires between March 2013 and March 2014 (five dropped off the list), increasing the total number from 66 billionaires to 90, in 2014 making up 5% of the total billionaires on the list. The collective wealth of billionaires with interests in this sector increased from $170bn to $250bn, a 47% increase and the largest percentage increase in wealth of the different sectors on the Forbes list.
Table 2: Richest 10 billionaires (ranked in 2013) who have made (at least part of) their fortunes from activities related to the pharmaceutical and healthcare sectors, and their increase in wealth between March 2013 and March 2014.
COMPANIES FROM THE FINANCE AND PHARMACEUTICAL SECTORS SPENT MILLIONS OF DOLLARS IN 2013 ON LOBBYING
The biggest and most successful companies from both the finance and insurance sectors and the pharmaceutical and healthcare sectors achieve extremely high profits and therefore command substantial resources which they use to compensate their owners and investors, helping to accumulate their personal wealth. But these resources could also potentially be used for economic and political influence. One way that companies explicitly use their resources for influence is through the direct lobbying of governments, particularly on issues and policies which affect their business interests.
During 2013, the finance sector spent more than $400m on lobbying in the USA alone,[10]12% of the total amount spent by all sectors on lobbying in the US in 2013. In addition, during the election cycle of 2012, $571m was spent by companies from this sector on campaign contributions.[11]The financial sector is found by the Centre for Responsive Politics to be the largest source of campaign contributions to federal candidates and parties. Billionaires from the US make up approximately half of the total billionaires on the Forbes list with interests in the financial sector. The number of US finance billionaires increased from 141 to 150, and their collective wealth from $535bn to $629bn; an increase of $94bn, or 17% in a single year.
In the EU, an estimated $150m is spent by financial sector lobbyists towards EU institutions every year.[12]Between March 2013 and March 2014, the number of billionaires in the EU with activities and interests in the financial sector increased from 31 to 39, an increase in collective wealth of $34bn, to $128bn.
While corporations from the finance and insurance sectors spend their resources on lobbying to pursue their own interests, and as a result go on to increase their profits and the associated wealth of those individuals involved in the sector, ordinary people continue to pay the price of the global financial crisis. The cost to the US taxpayer of the bailout of the financial sector was calculated to be $21bn.[13] While the financial sector has recovered well as a result of this bailout, median income levels in the USA are yet to return to their pre-crisis levels.[14]The ongoing cost to the tax payer for "systematically important financial institutions" – in other words those that are too big to fail – has been estimated by the IMF to be $83bn every year.[15]
During 2013, the pharmaceutical and healthcare sectors spent more than $487m on lobbying in the USA alone.[16]This was more than was spent by any other sector in the US, representing 15% of $3.2bn total lobbying expenditures in 2013. In addition, during the election cycle of 2012, $260m was spent by this sector on campaign contributions.[17] Twenty-two of the 90 pharmaceutical and healthcare billionaires are US citizens.
At least $50m[18] is spent by the pharmaceutical and healthcare industry on lobbying each year in the EU, where 20 of the 90 billionaires who made their money from pharmaceuticals and healthcare reside, and who together increased their wealth in the last year by $28bn.
While millions are being spent on lobbying by pharmaceutical and healthcare companies and billions being made by individuals associated with these companies, a health crisis has erupted in West Africa. The Ebola virus has been threatening the lives and livelihoods of millions of people in Guinea, Sierra Leone and Liberia in 2014.
Companies have responded positively to the Ebola crisis: some pharmaceutical companies are investing in research to find a vaccine, the full costs of which are not yet known. The three pharmaceutical companies[19] that are members of the International Federation of Pharmaceutical Manufacturers & Associations (IFPMA) and that have made the largest contribution to the Ebola relief effort, have collectively donated more than $3m in cash and medical products.[20]But the amount of money that has been spent on Ebola and other activities that have a broader benefit to society needs to be looked at in the context of their expenditure on corporate lobbying to influence for their own interests. These three companies together spent more than $18m on lobbying activities in the US during 2013.
To put the funding for the Ebola crisis in perspective, the World Bank estimates that the economic costs to Guinea, Liberia and Sierra Leone was $356m in output forgone in 2014, and a further $815m in 2015 if the epidemic is slow to be contained.[21]The largest increase in wealth between 2013 and 2014 by a single pharma-related billionaire could pay the entire $1.17bn cost for 2014–15 three times over. Stefano Pessina[22] increased his net worth by $4bn, from $6.4bn to $10.4bn in a single year; the largest single increase in wealth of all the billionaires listed with pharmaceutical and healthcare interests.
THE MOST PROLIFIC LOBBYING ACTIVITIES IN THE US ARE ON BUDGET AND TAX ISSUES
The billions that are spent by companies on lobbying, giving them direct access to policy and law makers in Washington and Brussels, is a calculated investment. The expectation is that these billions will deliver policies that create a more favourable and profitable business environment, which will more than compensate for the lobbying costs.
In the US, the two issues which most lobbying is reported against are the federal budget and appropriations and taxes.[23]These are the public"s resources, which companies are aiming to directly influence for their own benefit, using their substantial cash resources. Lobbying on tax issues in particular can directly undermine public interests, where a reduction in the tax burden to companies results in less money for delivering essential public services.
RISING INEQUALITY IS NOT INEVITABLE
In October 2014 Oxfam launched its Even It Up campaign, calling for governments, institutions and corporations to tackle extreme inequality. This briefing provides further evidence that we must build a fairer economic and political system that values every citizen. Oxfam is calling on world leaders, including those gathered at the 2015 World Economic Forum Annual Meeting in Davos, to address the factors that have led to today"s inequality explosion and to implement policies that redistribute money and power from the few to the many.
1 Make governments work for citizens and tackle extreme inequality
Specific commitments must include: agreement of a post-2015 goal to eradicate extreme inequality by 2030; national inequality commissions; public disclosure of lobbying activities; freedom of expression and a free press.
2 Promote women's economic equality and women's rights
Specific commitments must include: compensation for unpaid care; an end to the gender pay gap; equal inheritance and land rights for women; data collection to assess how women and girls are affected by economic policy.
3. Pay workers a living wage and close the gap with skyrocketing executive reward
Specific commitments must include: increasing minimum wages towards living wages; moving towards a highest-to-median pay ratio of 20:1; transparency on pay ratios; protection of worker"s rights to unionise and strike.
4. Share the tax burden fairly to level the playing field
Specific commitments must include: shifting the tax burden away from labour and consumption and towards wealth, capital and income from these assets; transparency on tax incentives; national wealth taxes and exploration of a global wealth tax.
5. Close international tax loopholes and fill holes in tax governance
Specific commitments must include: a reform process where developing countries participate on an equal footing, and a new global governance body for tax matters; public country-by-country reporting; public registries of beneficial ownership; multilateral automatic exchange of tax information including with developing countries that can"t reciprocate; stopping the use of tax havens, including through a blacklist and sanctions; making companies pay based on their real economic activity.
6. Achieve universal free public services by 2020
Specific commitments must include: removal of user fees; meeting spending commitments; stopping new and reviewing existing public subsidies for health and education provision by private for-profit companies; excluding public services and medicines from trade and investment agreements.
7. Change the global system for research and development (R&D) and pricing of medicines so that everyone has access to appropriate and affordable medicines
Specific commitments must include: a new global R&D treaty; increased investment in medicines, including in affordable generics; excluding intellectual property rules from trade agreements.
8. Implement a universal social protection floor
Specific commitments must include: universal child and elderly care services; basic income security through universal child benefits, unemployment benefits and pensions.
9. Target development finance at reducing inequality and poverty, and strengthening the compact between citizens and their government
Specific commitments must include: increased investment from donors in free public services and domestic resources mobilization; and assessing the effectiveness of programmes in terms of how they support citizens to challenge inequality and promote democratic participation.
A full list of Oxfam"s recommendations to governments, institutions and corporations can be found in the report Even It Up: Time to end extreme inequality published in October 2014.[24]
NOTES
All URLs last accessed in December 2014 unless otherwise stated.
1 Credit Suisse (2013 and 2014 respectively) "Global Wealth Databook", found at https://www.credit-suisse.com/uk/en/news-and-expertise/research/credit-suisse-research- institute/publications.html
2 Forbes, Billionaires list, available in real time at http://www.forbes.com/billionaires/list/#tab:overall. Annual data taken from list published in March of each year.
3 These are not the same individuals over time; some billionaires may enter or exit this elite group from year to year.
4 Values given in "Money of the Day" for each year, based on current exchange rates against the US$. Value of $970.9bn in 2014 money is approximately $1,042bn; therefore between 2009 and 2014 billionaires increased their wealth in real terms by approximately 82%. Variation in wealth over time can also be driven by exchange rate fluctuations, where assets are owned in currencies other than the US$, but need to be converted to US$ values for the purposes of this Index.
5 For detailed explanation of the calculation, see http://oxfamblogs.org/mindthegap/2014/11/19/have-you-heard-the-one-about-the-85-richest- people/
6 R. Fuentes-Nieva and N, Galasso (2014) "Working for the Few: Political capture and economic inequality", Oxfam, http://oxf.am/KHp
7 Fifty people with no recorded age in the Forbes data set were excluded from the summary statistic.
8 Six people listed as male and female couples and were excluded from the summary statistic.
9 Billionaires were coded as having business interests or activities in the finance sector if the description of the source of wealth was interpreted to be related to the finance sector. In some cases the source of wealth is explicitly listed as "finance", in others the company name, such as Bloomberg, a financial sector media service. Some billionaires have interests in more than one sector, including finance.
10 Data from Centre for Responsive Politics, https://www.opensecrets.org/lobby/indus.php?id=F&year=2013. Total spend for finance, insurance and real estate, minus real estate.
11 Data from Centre for Responsive politics, https://www.opensecrets.org/industries/contrib.php?ind=F&Bkdn=DemRep&cycle=2012
Total contributions for finance/insurance/real estate, minus real estate.
12 Corporate Europe Observatory (2014), "The Fire Power of the Financial Lobby", http://corporateeurope.org/sites/default/files/attachments/financial_lobby_report.pdf. Research finds annual spend of €123m, converted to USD at 1.24 (FX rate as of 10 December). The actual numbers are likely to be far higher. This underestimate is also due to the lack of a mandatory register at the EU level that provides reliable information for a proper monitoring of industry lobbying
13 Congressional Budget Office (2013), "Report on the Troubled assets Relief programme"
http://www.cbo.gov/sites/default/files/cbofiles/attachments/44256_TARP.pdf
14 United States Census Bureau (2014), "Income and poverty in the United States – 2013"
https://www.census.gov/content/dam/Census/library/publications/2014/demo/p60-249.pdf
15 IMF (2012), "Quantifying Structural Subsidy Values for Systematically Important Financial Institutions". Value of subsides calculated into US$ per year terms by Bloomberg http://www.bloombergview.com/articles/2013-02-20/why-should-taxpayers-give-big-banks-83- billion-a-year-
16 Data from the Centre for Responsive Politics, https://www.opensecrets.org/lobby/indus.php?id=H&year=2013
17 Data from the Centre for Responsive Politics, https://www.opensecrets.org/industries/indus.php?ind=H
18 Corporate Europe Observatory (2012) "Divide and Conquer: A look behind the scenes of the EU pharmaceutical industry lobby", http://corporateeurope.org/sites/default/files/28_march_2012_divideconquer.pdf
As registration to the Transparency Register is voluntary; many pharmaceutical companies choose not to declare their expenditures. If recorded properly, expenditure on lobbying activities by the industry could be shown to be as high as €91m annually.
19 The three largest cash and in-kind contributors that are members of the IFPMA are GSK, Johnson and Johnson and Novatis
20 http://www.ifpma.org/global-health/ebola-outbreak/ebola-capacity-building.html
21 World Bank (2014) "The Economic Impact of the 2014 Ebola Epidemic", World Bank Group, 2 December 2014, https://openknowledge.worldbank.org/bitstream/handle/10986/20592/9781464804380.pdf?sequence=6
22 http://www.forbes.com/profile/stefano-pessina/
23 Data from the Centre for Responsive Politics, https://www.opensecrets.org/lobby/top.php?indexType=u&showYear=2014
24 E. Seery and A. Arandar (2014) "Even It Up: Time to end extreme inequality", Oxford: Oxfam International, http://oxf.am/Ffd
© Oxfam International January 2015
This paper was written by Deborah Hardoon. It is part of a series of papers written to inform public debate on development and humanitarian policy issues. For further information on the issues raised in this paper please e-mail advocacy@oxfaminternational.org
This publication is copyright but the text may be used free of charge for the purposes of advocacy, campaigning, education, and research, provided that the source is acknowledged in full. The copyright holder requests that all such use be registered with them for impact assessment purposes. For copying in any other circumstances, or for re- use in other publications, or for translation or adaptation, permission must be secured and a fee may be charged. E-mail policyandpractice@oxfam.org.uk. The information in this publication is correct at the time of going to press.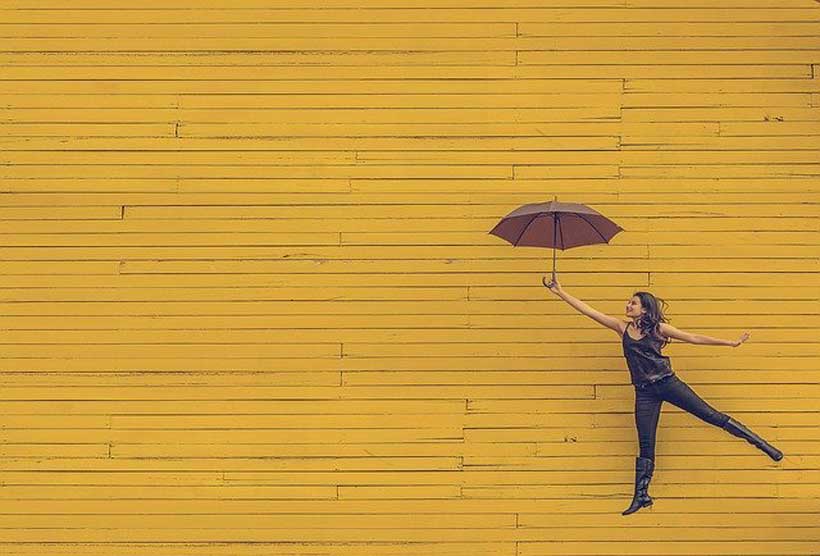 Happiness is a beautiful combination of joy and pleasure, that gives the way to peace. Happiness is a subjective feeling but today's world gives it an objective meaning. We have associated our happiness with wealth, bank balance, property, gold, and other materialistic things. But the basic formula of happiness lies in the forgotten pleasures. The pleasures once cherished by our elders are still the true sources of happiness, but unfortunately, we forget these ones.
Health, food, sleep, children, books, smiles, music, prayers, Quran, charity, timely help,
forgiveness, honesty, appreciation, support, outdoor games, socializing,…….all these components have lost their effects in our lives. We have forgotten to enjoy the pleasure of our good health because we do not care about that. Whereas, to have a healthy body, a healthy physique gives the ultimate pleasure of being fit in life and free from diseases.
Everyone is hurrying and running away. We are unable to give proper time to sleep, to children, to elders, and most importantly to ourselves. Elders do not realize that their children need them. They consider it enough, to give all the material things to their kids. But they are mistaken. Children want their real-time. They have so many problems to share with their parents. It is their first and foremost right to have quality time with their elders. On the other side of the picture, kids are themselves now so busy in useless activities, that they almost do not bother to spend time with family. They have made their own corners, which is making them a more introvert and un-socialized.
It is said that "A smile is not just a way to exhibit your happiness and well-being, it is also a way to make people good about themselves. "But we are misers and cowards to share our smile with others so that it may not spread like a wave of pleasure. We have become selfish almost at everything.
Similarly, forgiveness enables you to decide about your relationship with others based on happiness. In this state, you are tolerating others and in a long way, you feel closer to other persons.
But we the so-called "good human beings" like to take revenge, We like people hurting back in a more hard way. We do not forgive. We are egoistic. We like seeing others in pain. We enjoy to see them in a more miserable condition and in more hardships. We do not like to forgive others easily. We do not like to help others. We are harsh. We cannot see others' happiness.
Life is wonderful and worth living, but we have made it very unhappy by creating ethnic, provincial, national and international conflicts. We live in a continuous race state of the race, running for our desires and positions. I do not condom this living style as I understand for such people, happiness is all about getting things. But to neglect many other things that are the true sources of bringing happiness in life is not a good idea. Do find some positive ways to find happiness in life. Happiness that would last forever. The happiness that is collective, constructive and subjective.
New lives, new freedoms: How labour migration empowers Nepali women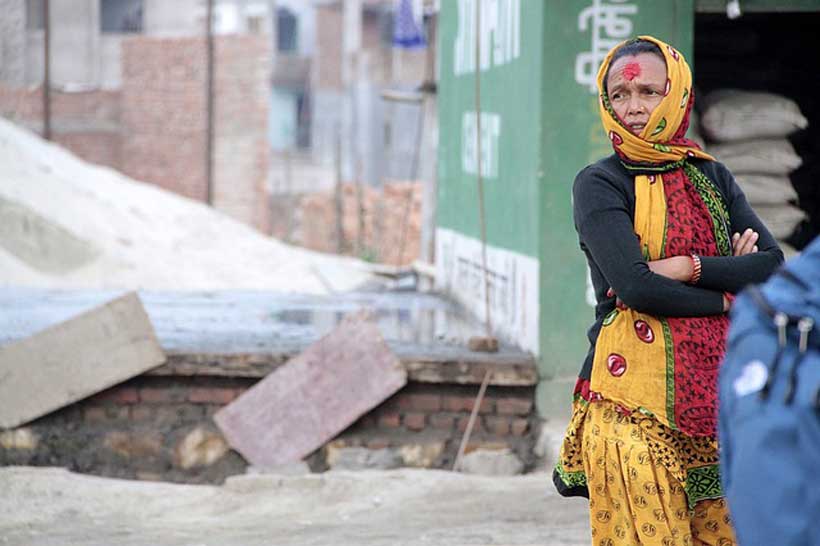 When I first met Ram Kumari Chaudhary, she was an extremely shy, but solemn, 19-year-old. She told me she wanted to go to work in Jordan to support her parents, adding that there were few opportunities to find a decent job in Nepal. Soon afterwards, in 2017, I learned that she had found a job in Jordan's booming garment industry, earning, on average, around US$350 a month. Every three or four months she faithfully sent back about three-quarters of her salary to her parents in Nepal.
After about 18 months, her father's poor health forced her to resign and return home. She brought with her a refund of her social security contributions worth about US$500, as well as some other savings. Her employer in Jordan also gave her a free airfare home as a welfare gesture. When we met again she had metamorphosed into a confident young lady, emboldened by her worldly experience and proud of her achievements. "I was able to make a support building a small home for my parents in the village," she told me. "I have been supporting my father's treatment. I brought back a flat screen TV when I came back. I have a modest saving if I want to do something. And, I have already been offered a job in a factory here. Given my international experience, the salary package is also good. Had I stayed in Nepal, I would not have earned that much."
Chaudhary's household is one of the 57 per cent in Nepal receiving remittances from migrant workers. So important are these financial flows to the Nepali economy that they are equivalent to 26 per cent of the country's GDP. And, they are growing. In the financial year 2018/19 alone the country received migrants' remittances of NPR 879.26 billion (US$ 7.76 billion), up from NPR 231.72 billion (US$ 2.05 billion) in the fiscal year 2009/10[1].
25-year-old Maya Chepang Praja, from Chitwan, south-west of the Nepali capital, Kathmandu, opted to work abroad to support the upbringing of her son, then aged three, after her husband abandoned them. Despite very little education, in Jordan she earned an average of USD275 per month – more than double the USD130 she was paid working at a factory in Nepal – and she was able to save most of this to send back to Nepal for her son.
Unfortunately, she was forced to return to Nepal after less than nine months of working in Jordan when her son, who was being cared for by his grandmother, had his leg crushed in an accident. "If the accident didn't occur and if I had stayed back [in Jordan], I would have earned enough to give my son a good life, a good education. However, whatever I earned in the nine months helped me at least get his leg back. I will always be grateful for that," she told me. She is now looking for another job abroad.
The importance of migration and remittances will continue to grow in Nepal, because approximately 500,000 individuals are entering the labour market annually but only one in 10 are finding jobs. In these circumstances, it seems close to impossible to lead a quality life, with access to health, education and decent housing, without going for foreign employment. Furthermore, as these young women's stories show, opportunities to work overseas in decent jobs have also made an important contribution to the empowerment of Nepali women in a broader sense of the term. This is seldom taken into consideration in larger studies on the socio-political impact of remittances and foreign employment.
The drive for quality education worldwide, faces 'mammoth challenges'
Aligning inclusive, quality education with the Sustainable Development Goals (SDGs) was centre-stage on Friday, as the President of the UN General Assembly held a high-level interactive meeting for the International Day of Education.
"The education sector is wrestling with mammoth challenges worldwide", said Tijjani Muhammad-Bande, in his message for the day.
Listing them, he said there was a "precipitate decline" in the quality and standards of education; a widening knowledge gap between students in technically advanced societies and those in developing countries; a crisis of learning in conflict zones; growing school bullying, and "the declining esteem of the teaching profession" overall.
Mr. Muhammad-Bande maintained that today's education must "bridge the yawning gap" between the modern employment needs for specialized skills, and actual learning opportunities.
"School curricula have yet to anticipate and respond to workplace needs for hands-on, vocational, ICT applications, and sundry technical skills, while still advancing the traditional scholastic pursuits", he stated.
Moreover, he highlighted, "the significance of the deficits in education outcome becomes obvious when viewed alongside the spiralling population crisis".
Education in a crisis
The fate of school children trapped in conflict zones deserves even more urgent attention.
According to UNICEF, in 2017, 500 attacks were staged on schools in 20 countries worldwide. In 15 of those 20, troops and rebel forces turned classrooms into military posts.
Thousands of children were recruited to fight, sometimes made to serve as suicide bombers, or forced to endure direct attacks.
"The learning environment may also be rendered unsafe by gun-toting, machete-wielding, gangs and unruly youths, and by sexual predators on school premises", Mr. Muhammad-Bande said.
And natural disasters pose additional threats to the learning environment.
Cyclones, hurricanes and storms are among the climatic conditions that periodically wreak havoc on school buildings and facilities, making learning difficult, if not impossible.
"The choices that education stakeholders make have direct impact on various social groups, particularly, disadvantaged groups like rural communities, the urban poor, persons with disabilities, and women", upheld the PGA, noting that nearly two-thirds of the world's illiterate adults are female, mostly in under-developed countries.
Choice also becomes critical in the struggle to elevate the status of the teaching profession, recruit competent and motivated teachers, and expose teachers to innovative techniques.
But there are bright spots he said: "Forward-looking education policies have contributed to the attainment of SDG targets in some countries", asserted Mr. Muhammad-Bande.
And participants at this year's International Day of Education are given the opportunity "to share international good practices in inclusive quality education".
Partnerships are key
Education enhances the "analytical, inventive and critical thinking capacities of human beings", the Assembly President said, adding that in the process, it accelerates each nation's technological attainments and economic growth.
"When a society remains perpetually under-developed, it must among other things re-evaluate its education system", said Mr. Muhammad-Bande. "If the system is dysfunctional or does not facilitate the acquisition of pertinent knowledge and skills, the economy will, at best, stagnate, and at worst, collapse".
Bearing in mind the "tremendous amount of work" that lies ahead, he shared his belief that partnerships can play an important role in implementing and attaining the SDGs, which is why his office "has placed strong emphasis on engendering partnerships across key priority areas", including education.
In conclusion, Mr. Muhammad-Bande urged Member States and other key partners to examine the feasibility and value-added support in establishing a network of key existing education networks to exchange information and ideas, "including sources of support, relating to all aspects of education".
Power of education
"Education has the power to shape the world", Deputy Secretary-General Amina Mohammed spelled out at the podium.
"Education protects men and women from exploitation in the labour market" and "empowers women and gives them opportunities to make choices", she said.
Moreover, it can help change behaviour and perceptions, thereby fighting climate change and unsustainable practices. A quality experience in the classroom helps promote mutual respect and understanding between people; combat misperceptions, prejudice and hate speech; and prevent violent extremism.
"Without education, we cannot achieve any of the SDGs", Ms. Mohammed flagged.
And yet, with 2030 looming on the horizon, the world is lagging behind, prompting the Secretary-General to issue a global call for a Decade of Action, to accelerate the implementation of the SDGs.
"The situation in education is alarming…because of the crisis in the number of children, young people and adults who are not in education", as well as because many who are, are not learning.
And refugees and migrants face additional challenges.
According to the UN Office of the High Commissioner for Refugees (UNHCR), the proportion of refugees enrolled in secondary education is 24 per cent, only three per cent of whom have access to higher education.
"We have the power to shape education, but only if we work together and really bring the partnerships that are necessary to provide quality education", she concluded. "We have a duty to step up our efforts, so that quality education for all is no longer a goal for tomorrow, but a reality".
Invest in education
Action for "the four Ps on which our future depends", namely people, prosperity, the planet and peace, is imperative, according to the head of the UN Educational, Scientific and CulturalOrganization, UNESCO in her Friday message.
Although education is "a valuable resource for humanity", Director-General Audrey Azoulay pointed out that it is "all too scarce for millions of people around the world".
A global learning crisis, confirmed by the UNESCO Institute for Statistics, is a major cause for concern as it is also a crisis for prosperity, for the planet, for peace and for people", she said, urging everyone to take action for education "because education is the best investment for the future".
UNESCO has been charged with coordinating the international community's efforts to achieve SDG 4, quality education for all.
"First and foremost", the UNESCO chief said, "our Organization takes action for people, by making education an instrument of inclusion and, therefore, of empowerment".
Changing lives, transforming communities
For her part, Mona Juul, President of the UN Economic and Social Council, ECOSOC, maintained that education is "the most powerful means to escape poverty".
"It changes lives, transforms communities and paves the way towards productive, sustainable and resilient societies in which children – girls and boys – can reach their full potential", she expanded, urging everyone to strengthen their efforts to manifest a world in which every child receives a quality education that allows growth, prosperity, empowerment and so they can "make meaningful contributions to communities big and small, everywhere".