Wealth: Having it all and wanting more
Global wealth is increasingly being concentrated in the hands of a small wealthy elite. These wealthy individuals have generated and sustained their vast riches through their interests and activities in a few important economic sectors, including finance and pharmaceuticals/ healthcare.
Companies from these sectors spend millions of dollars every year on lobbying to create a policy environment that protects and enhances their interests further. The most prolific lobbying activities in the US are on budget and tax issues; public resources that should be directed to benefit the whole population, rather than reflect the interests of powerful lobbyists.
GLOBAL WEALTH IS INCREASINGLY BEING CONCENTRATED IN THE HANDS OF A SMALL WEALTHY ELITE
Global wealth is becoming increasing concentrated among a small wealthy elite. Data from Credit Suisse shows that since 2010, the richest 1% of adults in the world have been increasing their share of total global wealth. Figure 1 shows that 2010 marks an inflection point in the share of global wealth going to this group.
In 2014, the richest 1% of people in the world owned 48% of global wealth, leaving just 52% to be shared between the other 99% of adults on the planet [1] Almost all of that 52% is owned by those included in the richest 20%, leaving just 5.5% for the remaining 80% of people in the world. If this trend continues of an increasing wealth share to the richest, the top 1% will have more wealth than the remaining 99% of people in just two years, as shown on Figure 2, with the wealth share of the top 1% exceeding 50% by 2016.
The very richest of the top 1%, the billionaires on the Forbes list [2] have seen their wealth accumulate even faster over this period. In 2010, the richest 80 people in the world had a net wealth of $1.3tn. By 2014, the 80 people who top the Forbes rich list had a collective wealth of $1.9tn; an increase of $600bn in just 4 years, or 50% in nominal terms. Meanwhile, between 2002 and 2010 the total wealth of the poorest half of the world in current US$ had been increasing more or less at the same rate as that of billionaires; however since 2010, it has been decreasing over this time.
The wealth of these 80 individuals is now the same as that owned by the bottom 50% of the global population, such that 3.5 billion people share between them the same amount of wealth as that of these extremely wealthy 80 people.[5] As the wealth of everyone else has not been increasing at the same rate as that for the top 80, the share of total wealth owned by this group has increased and the gap between the very rich and everyone else has also been increasing. As a result, the number of billionaires who have the same amount of wealth as that of the bottom half of the planet has declined rapidly over the past five years. In 2010, it took 388 billionaires to equal the wealth of the bottom half of the world"s population; by 2014, the figure had fallen to just 80 billionaires (see Figure 4).
Updating the Credit Suisse wealth data – and Oxfam's 2014 statistic
In January 2014 Oxfam calculated that in 2013, 85 people had the same wealth as the bottom half of the world"s population, a number that was cited worldwide due to the extreme level of wealth inequality that it illustrated.[6] The paper used data from the Forbes list published in March 2013 and from the Credit Suisse Global Wealth Databook with data for "mid 2013".
In October 2014, Credit Suisse updated their wealth estimates; the share of wealth held by each global decile and the total global wealth estimates for the years 2000–2014 at the end of each year. The new estimates include an update to the wealth numbers for 2013, from which Oxfam calculated the 85 statistic. This briefing uses the updated number for 2013 and all other years as published in 2014. Based on these updated figures, in 2013 the number of billionaires holding the same amount of wealth as the bottom 50% was recalculated to be 92.
WEALTHY INDIVIDUALS HAVE GENERATED AND SUSTAINED THEIR RICHES THROUGH INTERESTS AND ACTIVITIES IN A FEW IMPORTANT ECONOMIC SECTORS
In 2014 there were 1,645 people listed by Forbes as being billionaires. This group of people is far from being globally representative. Almost 30% of them (492 people) are citizens of the USA. Over one-third of billionaires started from a position of wealth, with 34% of them having inherited some or all of their riches. This group is predominately male and greying; with 85%[7]of these people aged over 50 years and 90% of them male.[8]
There are a few important economic sectors that have contributed to the accumulation of wealth of these billionaires. In March 2014, 20% of them (321) were listed as having interests or activities in, or relating to, the financial and insurance sectors,[9] the most commonly cited source of wealth for billionaires on this list. Since March 2013, there have been 37 new billionaires from these sectors, and six have dropped off the list. The accumulated wealth of billionaires from these sectors has increased from $1.01tn to $1.16tn in a single year; a nominal increase of $150bn, or 15%.
Table 1: Richest 10 billionaires (ranked in 2013) who have made (at least part of) their fortunes from activities related to the financial sector, and their increase in wealth between March 2013 and March 2014.
Between 2013 and 2014 billionaires listed as having interests and activities in the pharmaceutical and healthcare sectors saw the biggest increase in their collective wealth. Twenty-nine individuals joined the ranks of the billionaires between March 2013 and March 2014 (five dropped off the list), increasing the total number from 66 billionaires to 90, in 2014 making up 5% of the total billionaires on the list. The collective wealth of billionaires with interests in this sector increased from $170bn to $250bn, a 47% increase and the largest percentage increase in wealth of the different sectors on the Forbes list.
Table 2: Richest 10 billionaires (ranked in 2013) who have made (at least part of) their fortunes from activities related to the pharmaceutical and healthcare sectors, and their increase in wealth between March 2013 and March 2014.
COMPANIES FROM THE FINANCE AND PHARMACEUTICAL SECTORS SPENT MILLIONS OF DOLLARS IN 2013 ON LOBBYING
The biggest and most successful companies from both the finance and insurance sectors and the pharmaceutical and healthcare sectors achieve extremely high profits and therefore command substantial resources which they use to compensate their owners and investors, helping to accumulate their personal wealth. But these resources could also potentially be used for economic and political influence. One way that companies explicitly use their resources for influence is through the direct lobbying of governments, particularly on issues and policies which affect their business interests.
During 2013, the finance sector spent more than $400m on lobbying in the USA alone,[10]12% of the total amount spent by all sectors on lobbying in the US in 2013. In addition, during the election cycle of 2012, $571m was spent by companies from this sector on campaign contributions.[11]The financial sector is found by the Centre for Responsive Politics to be the largest source of campaign contributions to federal candidates and parties. Billionaires from the US make up approximately half of the total billionaires on the Forbes list with interests in the financial sector. The number of US finance billionaires increased from 141 to 150, and their collective wealth from $535bn to $629bn; an increase of $94bn, or 17% in a single year.
In the EU, an estimated $150m is spent by financial sector lobbyists towards EU institutions every year.[12]Between March 2013 and March 2014, the number of billionaires in the EU with activities and interests in the financial sector increased from 31 to 39, an increase in collective wealth of $34bn, to $128bn.
While corporations from the finance and insurance sectors spend their resources on lobbying to pursue their own interests, and as a result go on to increase their profits and the associated wealth of those individuals involved in the sector, ordinary people continue to pay the price of the global financial crisis. The cost to the US taxpayer of the bailout of the financial sector was calculated to be $21bn.[13] While the financial sector has recovered well as a result of this bailout, median income levels in the USA are yet to return to their pre-crisis levels.[14]The ongoing cost to the tax payer for "systematically important financial institutions" – in other words those that are too big to fail – has been estimated by the IMF to be $83bn every year.[15]
During 2013, the pharmaceutical and healthcare sectors spent more than $487m on lobbying in the USA alone.[16]This was more than was spent by any other sector in the US, representing 15% of $3.2bn total lobbying expenditures in 2013. In addition, during the election cycle of 2012, $260m was spent by this sector on campaign contributions.[17] Twenty-two of the 90 pharmaceutical and healthcare billionaires are US citizens.
At least $50m[18] is spent by the pharmaceutical and healthcare industry on lobbying each year in the EU, where 20 of the 90 billionaires who made their money from pharmaceuticals and healthcare reside, and who together increased their wealth in the last year by $28bn.
While millions are being spent on lobbying by pharmaceutical and healthcare companies and billions being made by individuals associated with these companies, a health crisis has erupted in West Africa. The Ebola virus has been threatening the lives and livelihoods of millions of people in Guinea, Sierra Leone and Liberia in 2014.
Companies have responded positively to the Ebola crisis: some pharmaceutical companies are investing in research to find a vaccine, the full costs of which are not yet known. The three pharmaceutical companies[19] that are members of the International Federation of Pharmaceutical Manufacturers & Associations (IFPMA) and that have made the largest contribution to the Ebola relief effort, have collectively donated more than $3m in cash and medical products.[20]But the amount of money that has been spent on Ebola and other activities that have a broader benefit to society needs to be looked at in the context of their expenditure on corporate lobbying to influence for their own interests. These three companies together spent more than $18m on lobbying activities in the US during 2013.
To put the funding for the Ebola crisis in perspective, the World Bank estimates that the economic costs to Guinea, Liberia and Sierra Leone was $356m in output forgone in 2014, and a further $815m in 2015 if the epidemic is slow to be contained.[21]The largest increase in wealth between 2013 and 2014 by a single pharma-related billionaire could pay the entire $1.17bn cost for 2014–15 three times over. Stefano Pessina[22] increased his net worth by $4bn, from $6.4bn to $10.4bn in a single year; the largest single increase in wealth of all the billionaires listed with pharmaceutical and healthcare interests.
THE MOST PROLIFIC LOBBYING ACTIVITIES IN THE US ARE ON BUDGET AND TAX ISSUES
The billions that are spent by companies on lobbying, giving them direct access to policy and law makers in Washington and Brussels, is a calculated investment. The expectation is that these billions will deliver policies that create a more favourable and profitable business environment, which will more than compensate for the lobbying costs.
In the US, the two issues which most lobbying is reported against are the federal budget and appropriations and taxes.[23]These are the public"s resources, which companies are aiming to directly influence for their own benefit, using their substantial cash resources. Lobbying on tax issues in particular can directly undermine public interests, where a reduction in the tax burden to companies results in less money for delivering essential public services.
RISING INEQUALITY IS NOT INEVITABLE
In October 2014 Oxfam launched its Even It Up campaign, calling for governments, institutions and corporations to tackle extreme inequality. This briefing provides further evidence that we must build a fairer economic and political system that values every citizen. Oxfam is calling on world leaders, including those gathered at the 2015 World Economic Forum Annual Meeting in Davos, to address the factors that have led to today"s inequality explosion and to implement policies that redistribute money and power from the few to the many.
1 Make governments work for citizens and tackle extreme inequality
Specific commitments must include: agreement of a post-2015 goal to eradicate extreme inequality by 2030; national inequality commissions; public disclosure of lobbying activities; freedom of expression and a free press.
2 Promote women's economic equality and women's rights
Specific commitments must include: compensation for unpaid care; an end to the gender pay gap; equal inheritance and land rights for women; data collection to assess how women and girls are affected by economic policy.
3. Pay workers a living wage and close the gap with skyrocketing executive reward
Specific commitments must include: increasing minimum wages towards living wages; moving towards a highest-to-median pay ratio of 20:1; transparency on pay ratios; protection of worker"s rights to unionise and strike.
4. Share the tax burden fairly to level the playing field
Specific commitments must include: shifting the tax burden away from labour and consumption and towards wealth, capital and income from these assets; transparency on tax incentives; national wealth taxes and exploration of a global wealth tax.
5. Close international tax loopholes and fill holes in tax governance
Specific commitments must include: a reform process where developing countries participate on an equal footing, and a new global governance body for tax matters; public country-by-country reporting; public registries of beneficial ownership; multilateral automatic exchange of tax information including with developing countries that can"t reciprocate; stopping the use of tax havens, including through a blacklist and sanctions; making companies pay based on their real economic activity.
6. Achieve universal free public services by 2020
Specific commitments must include: removal of user fees; meeting spending commitments; stopping new and reviewing existing public subsidies for health and education provision by private for-profit companies; excluding public services and medicines from trade and investment agreements.
7. Change the global system for research and development (R&D) and pricing of medicines so that everyone has access to appropriate and affordable medicines
Specific commitments must include: a new global R&D treaty; increased investment in medicines, including in affordable generics; excluding intellectual property rules from trade agreements.
8. Implement a universal social protection floor
Specific commitments must include: universal child and elderly care services; basic income security through universal child benefits, unemployment benefits and pensions.
9. Target development finance at reducing inequality and poverty, and strengthening the compact between citizens and their government
Specific commitments must include: increased investment from donors in free public services and domestic resources mobilization; and assessing the effectiveness of programmes in terms of how they support citizens to challenge inequality and promote democratic participation.
A full list of Oxfam"s recommendations to governments, institutions and corporations can be found in the report Even It Up: Time to end extreme inequality published in October 2014.[24]
NOTES
All URLs last accessed in December 2014 unless otherwise stated.
1 Credit Suisse (2013 and 2014 respectively) "Global Wealth Databook", found at https://www.credit-suisse.com/uk/en/news-and-expertise/research/credit-suisse-research- institute/publications.html
2 Forbes, Billionaires list, available in real time at http://www.forbes.com/billionaires/list/#tab:overall. Annual data taken from list published in March of each year.
3 These are not the same individuals over time; some billionaires may enter or exit this elite group from year to year.
4 Values given in "Money of the Day" for each year, based on current exchange rates against the US$. Value of $970.9bn in 2014 money is approximately $1,042bn; therefore between 2009 and 2014 billionaires increased their wealth in real terms by approximately 82%. Variation in wealth over time can also be driven by exchange rate fluctuations, where assets are owned in currencies other than the US$, but need to be converted to US$ values for the purposes of this Index.
5 For detailed explanation of the calculation, see http://oxfamblogs.org/mindthegap/2014/11/19/have-you-heard-the-one-about-the-85-richest- people/
6 R. Fuentes-Nieva and N, Galasso (2014) "Working for the Few: Political capture and economic inequality", Oxfam, http://oxf.am/KHp
7 Fifty people with no recorded age in the Forbes data set were excluded from the summary statistic.
8 Six people listed as male and female couples and were excluded from the summary statistic.
9 Billionaires were coded as having business interests or activities in the finance sector if the description of the source of wealth was interpreted to be related to the finance sector. In some cases the source of wealth is explicitly listed as "finance", in others the company name, such as Bloomberg, a financial sector media service. Some billionaires have interests in more than one sector, including finance.
10 Data from Centre for Responsive Politics, https://www.opensecrets.org/lobby/indus.php?id=F&year=2013. Total spend for finance, insurance and real estate, minus real estate.
11 Data from Centre for Responsive politics, https://www.opensecrets.org/industries/contrib.php?ind=F&Bkdn=DemRep&cycle=2012
Total contributions for finance/insurance/real estate, minus real estate.
12 Corporate Europe Observatory (2014), "The Fire Power of the Financial Lobby", http://corporateeurope.org/sites/default/files/attachments/financial_lobby_report.pdf. Research finds annual spend of €123m, converted to USD at 1.24 (FX rate as of 10 December). The actual numbers are likely to be far higher. This underestimate is also due to the lack of a mandatory register at the EU level that provides reliable information for a proper monitoring of industry lobbying
13 Congressional Budget Office (2013), "Report on the Troubled assets Relief programme"
http://www.cbo.gov/sites/default/files/cbofiles/attachments/44256_TARP.pdf
14 United States Census Bureau (2014), "Income and poverty in the United States – 2013"
https://www.census.gov/content/dam/Census/library/publications/2014/demo/p60-249.pdf
15 IMF (2012), "Quantifying Structural Subsidy Values for Systematically Important Financial Institutions". Value of subsides calculated into US$ per year terms by Bloomberg http://www.bloombergview.com/articles/2013-02-20/why-should-taxpayers-give-big-banks-83- billion-a-year-
16 Data from the Centre for Responsive Politics, https://www.opensecrets.org/lobby/indus.php?id=H&year=2013
17 Data from the Centre for Responsive Politics, https://www.opensecrets.org/industries/indus.php?ind=H
18 Corporate Europe Observatory (2012) "Divide and Conquer: A look behind the scenes of the EU pharmaceutical industry lobby", http://corporateeurope.org/sites/default/files/28_march_2012_divideconquer.pdf
As registration to the Transparency Register is voluntary; many pharmaceutical companies choose not to declare their expenditures. If recorded properly, expenditure on lobbying activities by the industry could be shown to be as high as €91m annually.
19 The three largest cash and in-kind contributors that are members of the IFPMA are GSK, Johnson and Johnson and Novatis
20 http://www.ifpma.org/global-health/ebola-outbreak/ebola-capacity-building.html
21 World Bank (2014) "The Economic Impact of the 2014 Ebola Epidemic", World Bank Group, 2 December 2014, https://openknowledge.worldbank.org/bitstream/handle/10986/20592/9781464804380.pdf?sequence=6
22 http://www.forbes.com/profile/stefano-pessina/
23 Data from the Centre for Responsive Politics, https://www.opensecrets.org/lobby/top.php?indexType=u&showYear=2014
24 E. Seery and A. Arandar (2014) "Even It Up: Time to end extreme inequality", Oxford: Oxfam International, http://oxf.am/Ffd
© Oxfam International January 2015
This paper was written by Deborah Hardoon. It is part of a series of papers written to inform public debate on development and humanitarian policy issues. For further information on the issues raised in this paper please e-mail advocacy@oxfaminternational.org
This publication is copyright but the text may be used free of charge for the purposes of advocacy, campaigning, education, and research, provided that the source is acknowledged in full. The copyright holder requests that all such use be registered with them for impact assessment purposes. For copying in any other circumstances, or for re- use in other publications, or for translation or adaptation, permission must be secured and a fee may be charged. E-mail policyandpractice@oxfam.org.uk. The information in this publication is correct at the time of going to press.
Robotization and the Future of Humanity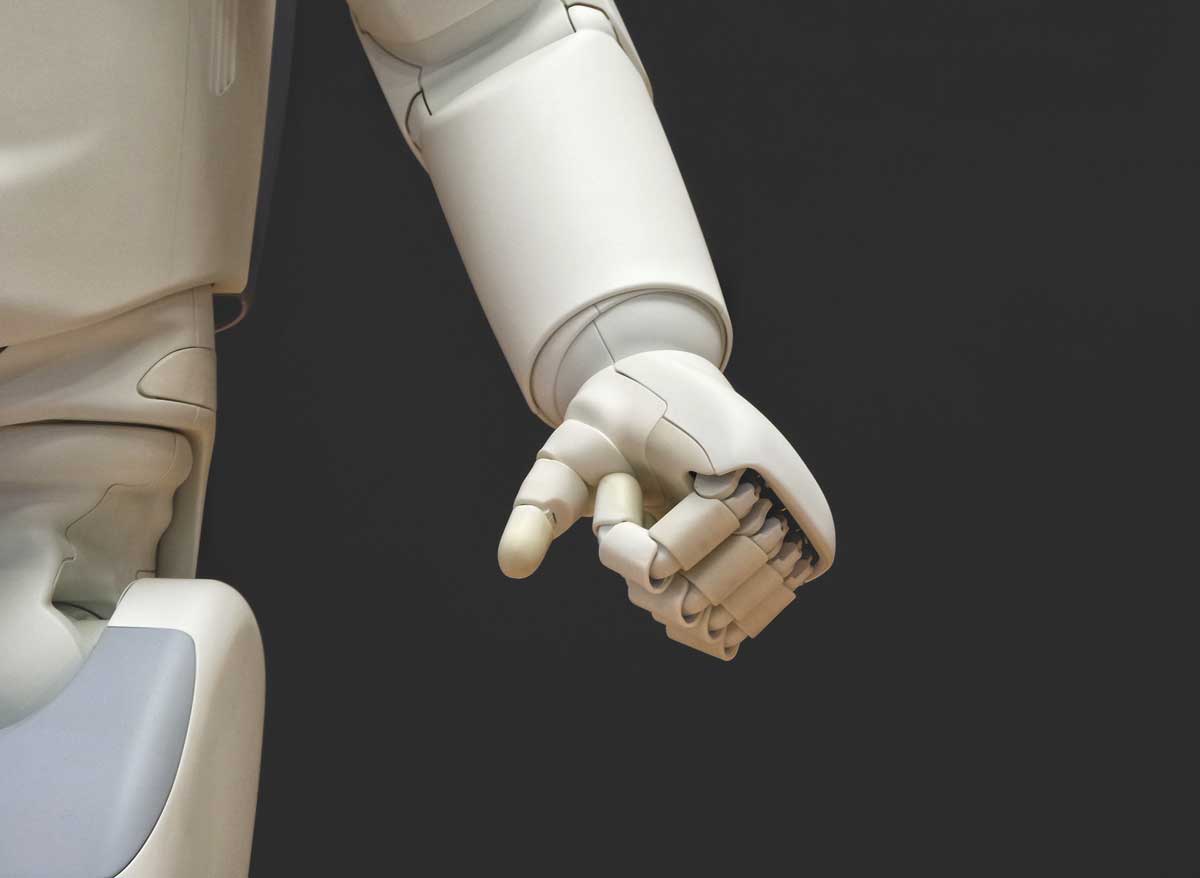 Robotization is the final form of capitalist degeneration of humanity. Capitalism does not transform robots into humans, but humans into robots. Instead of human evolution having a historical character, it takes on a technocratic character. Capitalism destroys man's personality and reduces him to a functional component of technical processes through which capitalism destroys the human and living world. Marx's concept of "reification" (Verdinglichung) points to the prevailing tendency of world development. Capitalism abolishes man as a human and natural being and turns him into technical means for the development of capitalism.
Robots are a projection of the capitalistically degenerated humanity. Capitalism abolishes interpersonal relationships and, in doing so, abolishes man as social being. Society becomes a crowd of atomized individuals reduced to a labor-consumer mass. People lose the need for human connection. Man no longer seeks humanity in another man, but in virtual worlds, pets and technological devices. Robots become a substitute for human beings.
Measured by capitalist criteria, one of the most significant advantages of robots over humans is that robots, as technical "beings," can constantly be improved based on the productivist efficiency that has a profitable character. The rate of capital turnover is the driving force behind the robotization of humans and the technization of the world. In the end, the process of robotization comes down to the development of capitalism, which involves the increasingly intensive destruction of man as a human and life-creating being. Robotization indicates that there are no limits to the capitalist future.
This is especially significant when it comes to the "conquest of space." The technocratic approach to space and to the cosmic future of humanity is conditioned by a dehumanized technocratic mind. Man is abolished as a historical being, and thereby as a unique and irreplaceable cosmic being. Rather than endeavoring to create a humane cosmos, man is instead, through technical means, abolished as a human and natural being and reduced to cosmic processes that have an energetic and mechanical character.
Robots are an organic part of the technical world, and their characteristics are conditioned by the nature of capitalism. They are mass-produced and, as such, disposable commodities. Robots are not social or historical beings; they lack emotions, mind, libertarian dignity, cultural and national self-awareness, moral criteria, rights, they don't get sick, they work 24 hours a day as programmed, they are replaceable, and can be instantly turned off and destroyed…
Capitalists do not strive to create robots that are increasingly similar to humans in their qualities but rather humans who are increasingly similar to robots. Humans are not the role models for robots; robots are the role models for humans. Through the spectacular model of robots, capitalist propaganda machinery imposes on people the image of the capitalist man of the future. In reality, robots are surrogates of humans turned by capitalism into ideal slaves.
Sport is an area where the robotization of humans in the existing world has reached its highest level. The human body has become a technical means to achieve records, and the "quest for records" is based on a productivistic fanaticism with a technical and destructive character. This is what defines the personality of an athlete, as well as their relation to the world and the future.
Considering that capitalism is increasingly destroying the living conditions in which man as a natural and human being can survive, the distinctive ability of robots to function in environments that are deadly to humans becomes of paramount importance. The destruction of the living environment devalues man as a human and natural being and further encourages the process of robotization.
Robotization suggests that capitalism can survive without humans. In the capitalistically degenerated world, humanity is not just superfluous; it has become an impediment to "progress." With the development of consumer society, which means capitalism's becoming a totalitarian order of destruction, capitalism has come to the final reckoning with the living world and with man as a human and natural being. Man has become an "obsolete being" that is to conclude his cosmic odyssey in the capitalist landfill.
Talking tolerance in polarised societies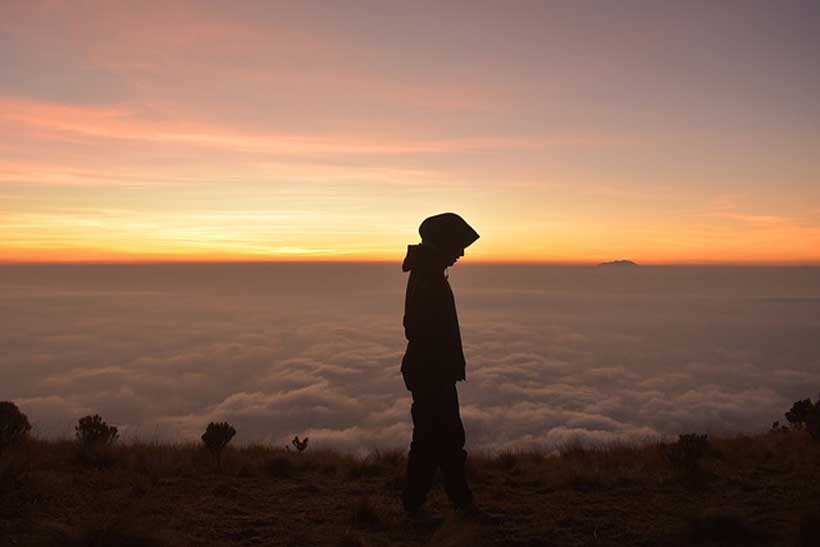 EU research projects provide fresh insights into what it takes for communities to accept different religious and world views.
By ALISON JONES
Ann Trappers harnessed a shock in her native Belgium to help heal social wounds across Europe.
After Islamic terrorist attacks in Brussels in March 2016 left 35 people – including three suicide bombers – dead and more than 300 injured, Trappers and her colleagues at a non-governmental organisation called Foyer sought to rebuild community trust and cohesion.
No taboos
They used the NGO's long-established youth centre in the religiously and ethnically diverse neighbourhood of Molenbeek. Their experience fed into a research initiative that received EU funding to explore and foster religious tolerance in eight European countries.
'One of the ways in which we worked to counter radicalisation was to ensure it didn't become a taboo subject,' said Trappers, programme coordinator at Foyer. 'We wanted young people to be able to talk about it freely and safely in the setting of the youth centre.'
Concerns about growing polarisation in Europe have pushed the issue up the EU political agenda.
The portfolio of a vice-president of the European Commission, Margaritis Schinas, includes dialogue with churches as well as religious associations and communities. The portfolio is called "Promoting our European Way of Life".
The EU is also putting its weight behind various initiatives – including the Radicalisation Awareness Network – aimed at helping communities in Europe live harmoniously together.
The EU project in which Trappers was involved ran from May 2018 through October 2022 and was called RETOPEA. It brought together academic organisations from Belgium, Estonia, Finland, Germany, Poland and Spain as well as non-EU countries North Macedonia and the UK.
The project explored ways in which religion is regarded in the educational, professional and social realms. It also examined how peaceful religious coexistence has been established over history.
Past and present
The idea was to use insights gained from the past to inform thinking about religious tolerance today.
'It's not often you get the opportunity as a historian to make your work relevant,' said Patrick Pasture, who coordinated RETOPEA and is a professor of modernity and society at Catholic University Leuven in Belgium.
The project delved into more than 400 primary source extracts from historical peace treaties, contemporary news reports and cultural snippets.
Based on these materials, teenagers from Foyer and other youth associations in each of the participating countries joined workshops to create their own video blog – or "vlog" – about religious tolerance and coexistence.
The vlogs, available on the RETOPEA website, include interviews with passersby, drawings and other creative work.
Pasture said the act of working together took the focus away from the participants' differences.
'The most important thing will always be that people have to learn to talk – to refrain from immediately judging,' he said.
Spreading the word
Pasture was struck by the number of students who were unaware of the religious beliefs of classmates and by how open they were to talking about the issue.
He said most participants were upset about the divisiveness of contemporary discussions of religion and 'hated' the rise of polarisation.
Around a year after RETOPEA wrapped up, the results and materials collected are informing actions by interfaith organisations, governmental bodies and European teacher associations.
The project team is regularly invited to make presentations at teaching workshops and seminars in the EU and beyond – places ranging from Austria and Italy to Jordan and Wales.
And the European Association of History Educators – established in 1992 to build educational bridges on the continent following the collapse of communism in eastern Europe – includes the RETOPEA materials on its website.
Middle ground
Another EU-funded research project looked specifically at the notion of tolerance – how it feels for people to push themselves to accept "others" and what it feels like to be "tolerated." The research relied mainly on questionnaires and online experiments.
'People have their own opinions and their own beliefs and we can't just expect them to give them up and consider everything of equal value,' said Maykel Verkuyten, who led the initiative and is a professor in interdisciplinary social science at the University of Utrecht in the Netherlands.
Called InTo for Intergroup Toleration, the project ran for five years through September 2022.
In conducting studies in the Netherlands and Germany, Verkuyten and his team were pleasantly surprised to find that a clear majority of people regarded tolerance as an important societal value.
He said that most respondents agreed with, for example, the following two presented statements: "I accept it when other people do things that I wholeheartedly disapprove of" and "Everyone is allowed to live as he or she wants, even if it is at odds with what I think is good and right".
On a cautionary note, the team also found that it's far easier to move people towards greater intolerance than it is to make them more tolerant.
Verkuyten is driven by an interest in the middle ground of the whole subject – where space exists for differing views without any desire either to crush or to celebrate them.
He said this zone must be promoted through civics courses, human-rights lessons and other educational initiatives to help ensure the health of democracies and multicultural societies.
'There is something in between being very negative, discriminatory, and fully embracing all diversity,' Verkuyten said. 'That's essential for a functioning liberal democracy and indispensable for a culturally diverse society.'
Research in this article was funded by the EU via the European Research Council (ERC). This article was originally published in Horizon, the EU Research and Innovation Magazine.
Women's Health Security: Threats for Women in Refugee Camps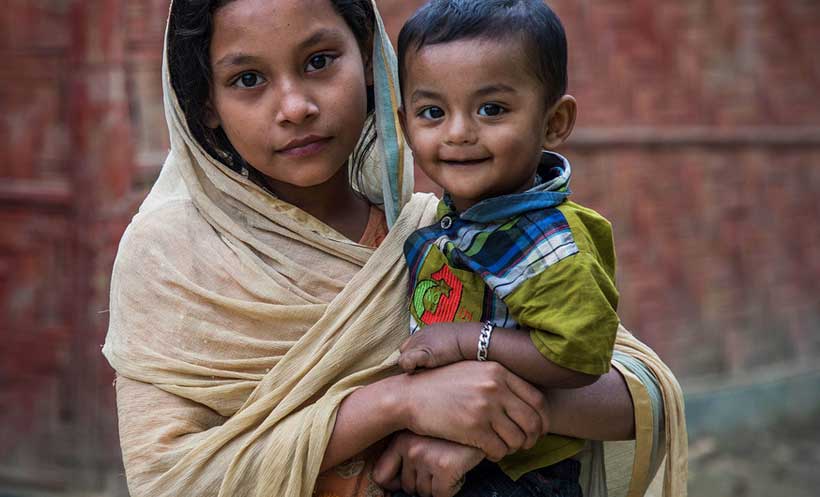 Women's Health Issues
Natural disasters and socio-political conflicts in a country are events that can disrupt people's lives and encourage the flow of refugees. Refugees are people who have to leave their home areas for their safety or survival. A refugee's home area can be a country, state, or territory. most refugee law is based on a 1951 United Nations document, the Convention, relating to the status of refugees. The 1951 Convention was created to deal with the large number of people displaced by World War II. (National Geographic, 2023).
In these situations, women and girls do not have access to basic materials, such as pads, clothes, and underwear, needed to regulate monthly blood flow. As the number of refugee women increases, health problems are prevalent due to the lack of access to women's production health services throughout the refugee camps, even though women need a private space to change clothes, breastfeed, or rest. This high refugee population requires more than just basic care, including antenatal care, postnatal care, hygiene care, and care during menstruation, which is a widespread problem for women around the world. In the case of Rohingya refugee women, they mostly use natural materials such as mud, leaves, dung, or animal skins to regulate their menstrual flow. In addition, lack of access to water and private latrines and increased open defecation put women and children at greater risk of disease. therefore, this paper aims to discuss the constraints on vital hygiene practices that pose a health threat to women in refugee camps (Kashfi Pandit, 2022).
Syrian refugees often report high rates of gynecological problems, including menstrual irregularities, reproductive tract infections, severe pelvic pain, and dysmenorrhea. Married Syrian refugee women living outside refugee camps particularly suffer from micronutrient deficiencies, sexually transmitted infections, and mental health symptoms. In addition to the impact on physical health, women also have a significant impact on mental health due to the pressures of living as refugees, such as the lack of opportunities to earn a living, substandard living conditions, lack of access to food and transportation, the possibility of having to adapt significantly in bearing additional social burdens to ensure the care of their children (SAMS Foundation, 2019).
In 2017, Rohingya refugees also caught the attention of the public in large numbers, with more than 700,000 Rohingya people entering Bangladesh. With this influx of refugees, the condition of sexual and reproductive health (SRH) is greatly affected. SRH issues in Rohingya women and girls include increased risk of morbidity, mortality, and gender-based sexual violence, higher risk of sexually transmitted diseases causing unwanted pregnancies, and the potential for unsafe abortion and its complications. The rape of women in refugee camps violates the sexual and reproductive health rights of adolescents, the non-use of contraceptives can increase their population and allow the transmission of HIV among them, but the absence of a good sanitation system and hygienic environment causes women to suffer (Semonti Jannat, 2022).
Similar to Syrian refugees, Rohingya refugee women and girls also urgently need sexual and reproductive health services, including antenatal care, delivery assistance, postnatal care, family planning services, menstrual health, safe abortion, and prevention and treatment of sexually transmitted infections, including HIV/AIDS. As many as 85 percent of refugees still do not have access to latrines, which can lead to outbreaks of communicable diseases among refugees (Karin et al., 2020). The lack of gender-segregated latrines and hygiene means that women in refugee camps must walk to the forest in the dark, leaving them vulnerable to harassment, violence, and even attacks from wild animals. (Semonti Jannat, 2022).
Health Security
Health security is a state of freedom from disease and infection. Health is an essential component of human development and individual well-being and is recognized at the global level as a basic need if people are to achieve an optimal quality of life. Basically, human development and individual well-being cannot be achieved if the person is not adequately protected from threats and does not feel safe. Therefore, health security and human security are closely interconnected (WHO, 2002). In the case study of women's health in refugee camps, it is clear that women and girls feel unsafe and have their health compromised. Thus, international assistance is needed to address women's health issues in refugee camps because these refugees have difficulty getting adequate health facilities, causing insecurity to increase, and people find it difficult to take the initiative to protect themselves.
Contribution of International Organizations
In the case of Syrian refugees, there is a government organization called the Syrian American Medical Society (SAMS), which is a global medical aid organization that is at the forefront of crisis relief in Syria and surrounding areas to save lives for every patient in need. In 2016, SAMS supported 66 Syrian reproductive health centers, helping deliver nearly 40,000 babies and providing a quarter of a million reproductive health services. In 2017, SAMS also provided 457,043 reproductive health services in Syria and provided reproductive health training to communities. In Lebanon, the organization supports women's health services through a specialized Obgyn mission, as well as opening mental health and psychosocial services focused on helping mothers and supporting healthy parenting practices, treating anxiety disorders and speech disorders in children, and addressing the psychological wounds of conflict victims. SAMS reaches out to several countries, including Syria, Jordan, Lebanon, Turkey, Greece, Bangladesh, Egypt, and Kurdistan (Society et al., 2023).
In the case of Rohingya refugees, there are also non-governmental organizations that address similar issues, namely the Bangladesh American Society of Muslim Aid for Humanity (BASMAH), an organization based in the United States dedicated to providing assistance to Rohingya refugees in Bangladesh. BASMAH has established health clinics to serve Rohingya refugees located in Bangladesh due to the lack of hygienic and sanitary quality of their living quarters, which are highly susceptible to diseases. Every day, hundreds of Rohingya patients, consisting of women, girls, the elderly, and men, also receive free services, free medicines, emergency services, and other health consultations. About 1.3 million Rohingya refugees, consisting of 75% women and children in a day there, are 300 patients receiving health services from doctors under BASMAH. Since 2017, BASMAH has been working directly in the camp and creating programs to help refugees. These programs include clean water, a learning center, an education project, medical care, empowering women, orphans & helpless children, dental care service, winter project, Qurbani, zakat / sadaqah, Ramadan iftar, feed the hungry, home for the homeless, rohingnya refugee support, skill development center, urgent earthquake relief, eid gifts for children (BASMAH, 2023).
However, women's health problems in refugee camps still occur, and these organizations have not reached all refugees in the world. They only serve Syria, Bangladesh, and surrounding areas. But, in Africa it has not been equally assisted. The World Health Organization (WHO) has verified that there were 46 attacks on health workers that killed eight people, and health facilities were also looted and used by armed forces. The incident caused refugees in the African region to not get help. Thus, the issue of women's health is still a problem and has not been resolved until now (Renewal, 2023).