Wealth: Having it all and wanting more
Global wealth is increasingly being concentrated in the hands of a small wealthy elite. These wealthy individuals have generated and sustained their vast riches through their interests and activities in a few important economic sectors, including finance and pharmaceuticals/ healthcare.
Companies from these sectors spend millions of dollars every year on lobbying to create a policy environment that protects and enhances their interests further. The most prolific lobbying activities in the US are on budget and tax issues; public resources that should be directed to benefit the whole population, rather than reflect the interests of powerful lobbyists.
GLOBAL WEALTH IS INCREASINGLY BEING CONCENTRATED IN THE HANDS OF A SMALL WEALTHY ELITE
Global wealth is becoming increasing concentrated among a small wealthy elite. Data from Credit Suisse shows that since 2010, the richest 1% of adults in the world have been increasing their share of total global wealth. Figure 1 shows that 2010 marks an inflection point in the share of global wealth going to this group.
In 2014, the richest 1% of people in the world owned 48% of global wealth, leaving just 52% to be shared between the other 99% of adults on the planet [1] Almost all of that 52% is owned by those included in the richest 20%, leaving just 5.5% for the remaining 80% of people in the world. If this trend continues of an increasing wealth share to the richest, the top 1% will have more wealth than the remaining 99% of people in just two years, as shown on Figure 2, with the wealth share of the top 1% exceeding 50% by 2016.
The very richest of the top 1%, the billionaires on the Forbes list [2] have seen their wealth accumulate even faster over this period. In 2010, the richest 80 people in the world had a net wealth of $1.3tn. By 2014, the 80 people who top the Forbes rich list had a collective wealth of $1.9tn; an increase of $600bn in just 4 years, or 50% in nominal terms. Meanwhile, between 2002 and 2010 the total wealth of the poorest half of the world in current US$ had been increasing more or less at the same rate as that of billionaires; however since 2010, it has been decreasing over this time.
The wealth of these 80 individuals is now the same as that owned by the bottom 50% of the global population, such that 3.5 billion people share between them the same amount of wealth as that of these extremely wealthy 80 people.[5] As the wealth of everyone else has not been increasing at the same rate as that for the top 80, the share of total wealth owned by this group has increased and the gap between the very rich and everyone else has also been increasing. As a result, the number of billionaires who have the same amount of wealth as that of the bottom half of the planet has declined rapidly over the past five years. In 2010, it took 388 billionaires to equal the wealth of the bottom half of the world"s population; by 2014, the figure had fallen to just 80 billionaires (see Figure 4).
Updating the Credit Suisse wealth data – and Oxfam's 2014 statistic
In January 2014 Oxfam calculated that in 2013, 85 people had the same wealth as the bottom half of the world"s population, a number that was cited worldwide due to the extreme level of wealth inequality that it illustrated.[6] The paper used data from the Forbes list published in March 2013 and from the Credit Suisse Global Wealth Databook with data for "mid 2013".
In October 2014, Credit Suisse updated their wealth estimates; the share of wealth held by each global decile and the total global wealth estimates for the years 2000–2014 at the end of each year. The new estimates include an update to the wealth numbers for 2013, from which Oxfam calculated the 85 statistic. This briefing uses the updated number for 2013 and all other years as published in 2014. Based on these updated figures, in 2013 the number of billionaires holding the same amount of wealth as the bottom 50% was recalculated to be 92.
WEALTHY INDIVIDUALS HAVE GENERATED AND SUSTAINED THEIR RICHES THROUGH INTERESTS AND ACTIVITIES IN A FEW IMPORTANT ECONOMIC SECTORS
In 2014 there were 1,645 people listed by Forbes as being billionaires. This group of people is far from being globally representative. Almost 30% of them (492 people) are citizens of the USA. Over one-third of billionaires started from a position of wealth, with 34% of them having inherited some or all of their riches. This group is predominately male and greying; with 85%[7]of these people aged over 50 years and 90% of them male.[8]
There are a few important economic sectors that have contributed to the accumulation of wealth of these billionaires. In March 2014, 20% of them (321) were listed as having interests or activities in, or relating to, the financial and insurance sectors,[9] the most commonly cited source of wealth for billionaires on this list. Since March 2013, there have been 37 new billionaires from these sectors, and six have dropped off the list. The accumulated wealth of billionaires from these sectors has increased from $1.01tn to $1.16tn in a single year; a nominal increase of $150bn, or 15%.
Table 1: Richest 10 billionaires (ranked in 2013) who have made (at least part of) their fortunes from activities related to the financial sector, and their increase in wealth between March 2013 and March 2014.
Between 2013 and 2014 billionaires listed as having interests and activities in the pharmaceutical and healthcare sectors saw the biggest increase in their collective wealth. Twenty-nine individuals joined the ranks of the billionaires between March 2013 and March 2014 (five dropped off the list), increasing the total number from 66 billionaires to 90, in 2014 making up 5% of the total billionaires on the list. The collective wealth of billionaires with interests in this sector increased from $170bn to $250bn, a 47% increase and the largest percentage increase in wealth of the different sectors on the Forbes list.
Table 2: Richest 10 billionaires (ranked in 2013) who have made (at least part of) their fortunes from activities related to the pharmaceutical and healthcare sectors, and their increase in wealth between March 2013 and March 2014.
COMPANIES FROM THE FINANCE AND PHARMACEUTICAL SECTORS SPENT MILLIONS OF DOLLARS IN 2013 ON LOBBYING
The biggest and most successful companies from both the finance and insurance sectors and the pharmaceutical and healthcare sectors achieve extremely high profits and therefore command substantial resources which they use to compensate their owners and investors, helping to accumulate their personal wealth. But these resources could also potentially be used for economic and political influence. One way that companies explicitly use their resources for influence is through the direct lobbying of governments, particularly on issues and policies which affect their business interests.
During 2013, the finance sector spent more than $400m on lobbying in the USA alone,[10]12% of the total amount spent by all sectors on lobbying in the US in 2013. In addition, during the election cycle of 2012, $571m was spent by companies from this sector on campaign contributions.[11]The financial sector is found by the Centre for Responsive Politics to be the largest source of campaign contributions to federal candidates and parties. Billionaires from the US make up approximately half of the total billionaires on the Forbes list with interests in the financial sector. The number of US finance billionaires increased from 141 to 150, and their collective wealth from $535bn to $629bn; an increase of $94bn, or 17% in a single year.
In the EU, an estimated $150m is spent by financial sector lobbyists towards EU institutions every year.[12]Between March 2013 and March 2014, the number of billionaires in the EU with activities and interests in the financial sector increased from 31 to 39, an increase in collective wealth of $34bn, to $128bn.
While corporations from the finance and insurance sectors spend their resources on lobbying to pursue their own interests, and as a result go on to increase their profits and the associated wealth of those individuals involved in the sector, ordinary people continue to pay the price of the global financial crisis. The cost to the US taxpayer of the bailout of the financial sector was calculated to be $21bn.[13] While the financial sector has recovered well as a result of this bailout, median income levels in the USA are yet to return to their pre-crisis levels.[14]The ongoing cost to the tax payer for "systematically important financial institutions" – in other words those that are too big to fail – has been estimated by the IMF to be $83bn every year.[15]
During 2013, the pharmaceutical and healthcare sectors spent more than $487m on lobbying in the USA alone.[16]This was more than was spent by any other sector in the US, representing 15% of $3.2bn total lobbying expenditures in 2013. In addition, during the election cycle of 2012, $260m was spent by this sector on campaign contributions.[17] Twenty-two of the 90 pharmaceutical and healthcare billionaires are US citizens.
At least $50m[18] is spent by the pharmaceutical and healthcare industry on lobbying each year in the EU, where 20 of the 90 billionaires who made their money from pharmaceuticals and healthcare reside, and who together increased their wealth in the last year by $28bn.
While millions are being spent on lobbying by pharmaceutical and healthcare companies and billions being made by individuals associated with these companies, a health crisis has erupted in West Africa. The Ebola virus has been threatening the lives and livelihoods of millions of people in Guinea, Sierra Leone and Liberia in 2014.
Companies have responded positively to the Ebola crisis: some pharmaceutical companies are investing in research to find a vaccine, the full costs of which are not yet known. The three pharmaceutical companies[19] that are members of the International Federation of Pharmaceutical Manufacturers & Associations (IFPMA) and that have made the largest contribution to the Ebola relief effort, have collectively donated more than $3m in cash and medical products.[20]But the amount of money that has been spent on Ebola and other activities that have a broader benefit to society needs to be looked at in the context of their expenditure on corporate lobbying to influence for their own interests. These three companies together spent more than $18m on lobbying activities in the US during 2013.
To put the funding for the Ebola crisis in perspective, the World Bank estimates that the economic costs to Guinea, Liberia and Sierra Leone was $356m in output forgone in 2014, and a further $815m in 2015 if the epidemic is slow to be contained.[21]The largest increase in wealth between 2013 and 2014 by a single pharma-related billionaire could pay the entire $1.17bn cost for 2014–15 three times over. Stefano Pessina[22] increased his net worth by $4bn, from $6.4bn to $10.4bn in a single year; the largest single increase in wealth of all the billionaires listed with pharmaceutical and healthcare interests.
THE MOST PROLIFIC LOBBYING ACTIVITIES IN THE US ARE ON BUDGET AND TAX ISSUES
The billions that are spent by companies on lobbying, giving them direct access to policy and law makers in Washington and Brussels, is a calculated investment. The expectation is that these billions will deliver policies that create a more favourable and profitable business environment, which will more than compensate for the lobbying costs.
In the US, the two issues which most lobbying is reported against are the federal budget and appropriations and taxes.[23]These are the public"s resources, which companies are aiming to directly influence for their own benefit, using their substantial cash resources. Lobbying on tax issues in particular can directly undermine public interests, where a reduction in the tax burden to companies results in less money for delivering essential public services.
RISING INEQUALITY IS NOT INEVITABLE
In October 2014 Oxfam launched its Even It Up campaign, calling for governments, institutions and corporations to tackle extreme inequality. This briefing provides further evidence that we must build a fairer economic and political system that values every citizen. Oxfam is calling on world leaders, including those gathered at the 2015 World Economic Forum Annual Meeting in Davos, to address the factors that have led to today"s inequality explosion and to implement policies that redistribute money and power from the few to the many.
1 Make governments work for citizens and tackle extreme inequality
Specific commitments must include: agreement of a post-2015 goal to eradicate extreme inequality by 2030; national inequality commissions; public disclosure of lobbying activities; freedom of expression and a free press.
2 Promote women's economic equality and women's rights
Specific commitments must include: compensation for unpaid care; an end to the gender pay gap; equal inheritance and land rights for women; data collection to assess how women and girls are affected by economic policy.
3. Pay workers a living wage and close the gap with skyrocketing executive reward
Specific commitments must include: increasing minimum wages towards living wages; moving towards a highest-to-median pay ratio of 20:1; transparency on pay ratios; protection of worker"s rights to unionise and strike.
4. Share the tax burden fairly to level the playing field
Specific commitments must include: shifting the tax burden away from labour and consumption and towards wealth, capital and income from these assets; transparency on tax incentives; national wealth taxes and exploration of a global wealth tax.
5. Close international tax loopholes and fill holes in tax governance
Specific commitments must include: a reform process where developing countries participate on an equal footing, and a new global governance body for tax matters; public country-by-country reporting; public registries of beneficial ownership; multilateral automatic exchange of tax information including with developing countries that can"t reciprocate; stopping the use of tax havens, including through a blacklist and sanctions; making companies pay based on their real economic activity.
6. Achieve universal free public services by 2020
Specific commitments must include: removal of user fees; meeting spending commitments; stopping new and reviewing existing public subsidies for health and education provision by private for-profit companies; excluding public services and medicines from trade and investment agreements.
7. Change the global system for research and development (R&D) and pricing of medicines so that everyone has access to appropriate and affordable medicines
Specific commitments must include: a new global R&D treaty; increased investment in medicines, including in affordable generics; excluding intellectual property rules from trade agreements.
8. Implement a universal social protection floor
Specific commitments must include: universal child and elderly care services; basic income security through universal child benefits, unemployment benefits and pensions.
9. Target development finance at reducing inequality and poverty, and strengthening the compact between citizens and their government
Specific commitments must include: increased investment from donors in free public services and domestic resources mobilization; and assessing the effectiveness of programmes in terms of how they support citizens to challenge inequality and promote democratic participation.
A full list of Oxfam"s recommendations to governments, institutions and corporations can be found in the report Even It Up: Time to end extreme inequality published in October 2014.[24]
NOTES
All URLs last accessed in December 2014 unless otherwise stated.
1 Credit Suisse (2013 and 2014 respectively) "Global Wealth Databook", found at https://www.credit-suisse.com/uk/en/news-and-expertise/research/credit-suisse-research- institute/publications.html
2 Forbes, Billionaires list, available in real time at http://www.forbes.com/billionaires/list/#tab:overall. Annual data taken from list published in March of each year.
3 These are not the same individuals over time; some billionaires may enter or exit this elite group from year to year.
4 Values given in "Money of the Day" for each year, based on current exchange rates against the US$. Value of $970.9bn in 2014 money is approximately $1,042bn; therefore between 2009 and 2014 billionaires increased their wealth in real terms by approximately 82%. Variation in wealth over time can also be driven by exchange rate fluctuations, where assets are owned in currencies other than the US$, but need to be converted to US$ values for the purposes of this Index.
5 For detailed explanation of the calculation, see http://oxfamblogs.org/mindthegap/2014/11/19/have-you-heard-the-one-about-the-85-richest- people/
6 R. Fuentes-Nieva and N, Galasso (2014) "Working for the Few: Political capture and economic inequality", Oxfam, http://oxf.am/KHp
7 Fifty people with no recorded age in the Forbes data set were excluded from the summary statistic.
8 Six people listed as male and female couples and were excluded from the summary statistic.
9 Billionaires were coded as having business interests or activities in the finance sector if the description of the source of wealth was interpreted to be related to the finance sector. In some cases the source of wealth is explicitly listed as "finance", in others the company name, such as Bloomberg, a financial sector media service. Some billionaires have interests in more than one sector, including finance.
10 Data from Centre for Responsive Politics, https://www.opensecrets.org/lobby/indus.php?id=F&year=2013. Total spend for finance, insurance and real estate, minus real estate.
11 Data from Centre for Responsive politics, https://www.opensecrets.org/industries/contrib.php?ind=F&Bkdn=DemRep&cycle=2012
Total contributions for finance/insurance/real estate, minus real estate.
12 Corporate Europe Observatory (2014), "The Fire Power of the Financial Lobby", http://corporateeurope.org/sites/default/files/attachments/financial_lobby_report.pdf. Research finds annual spend of €123m, converted to USD at 1.24 (FX rate as of 10 December). The actual numbers are likely to be far higher. This underestimate is also due to the lack of a mandatory register at the EU level that provides reliable information for a proper monitoring of industry lobbying
13 Congressional Budget Office (2013), "Report on the Troubled assets Relief programme"
http://www.cbo.gov/sites/default/files/cbofiles/attachments/44256_TARP.pdf
14 United States Census Bureau (2014), "Income and poverty in the United States – 2013"
https://www.census.gov/content/dam/Census/library/publications/2014/demo/p60-249.pdf
15 IMF (2012), "Quantifying Structural Subsidy Values for Systematically Important Financial Institutions". Value of subsides calculated into US$ per year terms by Bloomberg http://www.bloombergview.com/articles/2013-02-20/why-should-taxpayers-give-big-banks-83- billion-a-year-
16 Data from the Centre for Responsive Politics, https://www.opensecrets.org/lobby/indus.php?id=H&year=2013
17 Data from the Centre for Responsive Politics, https://www.opensecrets.org/industries/indus.php?ind=H
18 Corporate Europe Observatory (2012) "Divide and Conquer: A look behind the scenes of the EU pharmaceutical industry lobby", http://corporateeurope.org/sites/default/files/28_march_2012_divideconquer.pdf
As registration to the Transparency Register is voluntary; many pharmaceutical companies choose not to declare their expenditures. If recorded properly, expenditure on lobbying activities by the industry could be shown to be as high as €91m annually.
19 The three largest cash and in-kind contributors that are members of the IFPMA are GSK, Johnson and Johnson and Novatis
20 http://www.ifpma.org/global-health/ebola-outbreak/ebola-capacity-building.html
21 World Bank (2014) "The Economic Impact of the 2014 Ebola Epidemic", World Bank Group, 2 December 2014, https://openknowledge.worldbank.org/bitstream/handle/10986/20592/9781464804380.pdf?sequence=6
22 http://www.forbes.com/profile/stefano-pessina/
23 Data from the Centre for Responsive Politics, https://www.opensecrets.org/lobby/top.php?indexType=u&showYear=2014
24 E. Seery and A. Arandar (2014) "Even It Up: Time to end extreme inequality", Oxford: Oxfam International, http://oxf.am/Ffd
© Oxfam International January 2015
This paper was written by Deborah Hardoon. It is part of a series of papers written to inform public debate on development and humanitarian policy issues. For further information on the issues raised in this paper please e-mail advocacy@oxfaminternational.org
This publication is copyright but the text may be used free of charge for the purposes of advocacy, campaigning, education, and research, provided that the source is acknowledged in full. The copyright holder requests that all such use be registered with them for impact assessment purposes. For copying in any other circumstances, or for re- use in other publications, or for translation or adaptation, permission must be secured and a fee may be charged. E-mail policyandpractice@oxfam.org.uk. The information in this publication is correct at the time of going to press.
Anatomy of right-wing populism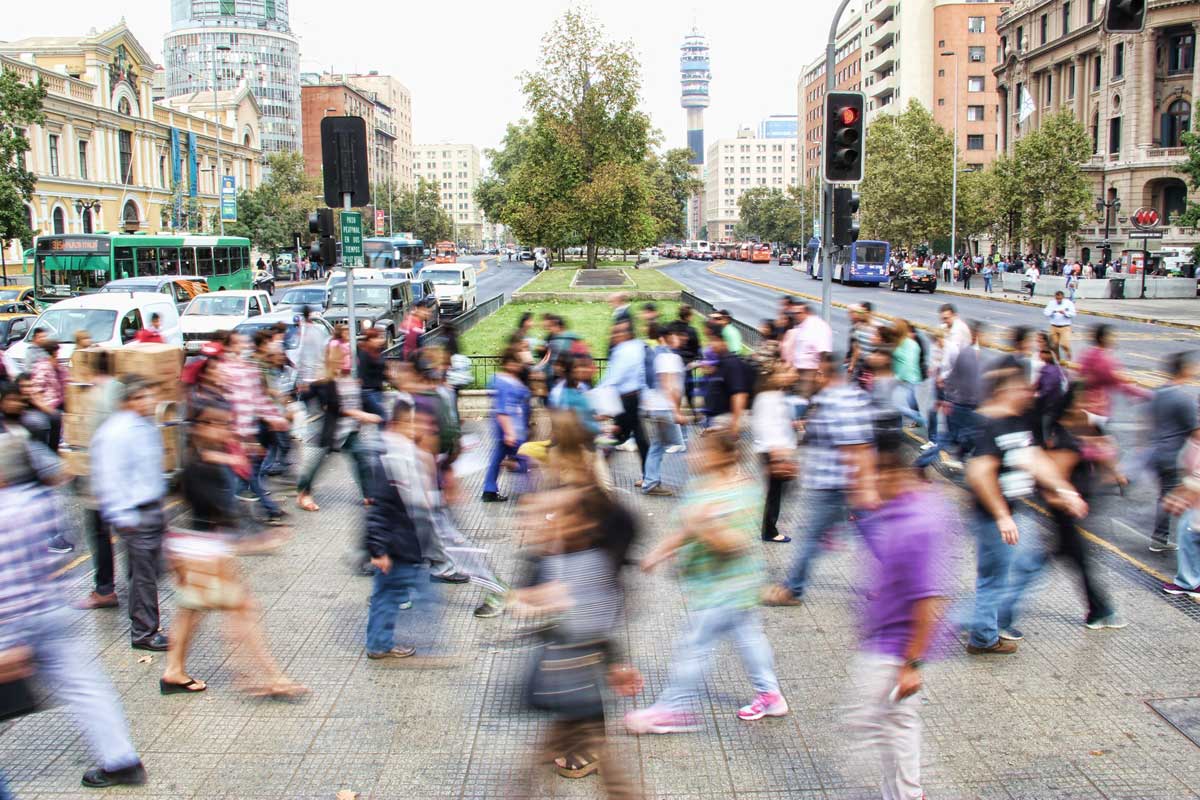 Twenty-five years ago, Fareed Zakaria introduced the concept of illiberal democracy: he revealed how some legitimately elected governments undermine liberal democratic principles by eroding the rule of law and the protection of fundamental freedoms. He predicted that this new form of regime would significantly damage the status of our democracies if not appropriately challenged. After almost two decades, the 2014 speech of Hungarian Prime Minister Viktor Orbán marked the official birth of illiberal democracy in modern Europe, with a discourse that echoes the 1997 article. Except that it is the exact opposite of what Zakaria hoped to hear.
Orbán's rhetoric and attitude are supported and endorsed by several populist leaders across Europe and beyond. What the Hungarian PM represents is the result of a long democratic recession that Larry Diamond estimated to start in the early 2000s in continents such as Asia and Africa. It appears that it is now the turn of Europe, as we can deduct from the rising popularity of multiple anti-establishment and nationalist parties across the continent. Despite populism not being exclusively a right-wing phenomenon, most of its support in the EU is represented by radical right parties that are often Eurosceptic.
This aspect is also confirmed by the outcome of the last European Parliament election in 2019. The results indicate a nationalist trend and a shift from the centre-right to the far-right within the populist vote: the relative populist electoral strength was highest in two European parliament groups, namely Identity and Democracy (ID) (including Salvini's League and Le Pen's National Rally) and the European Conservatives and Reformists (ECR) (including Brothers of Italy and Law and Justice in Poland), which are both very critical of the union and formed exclusively by right-wing (or even far-right in some cases) populist and nationalist parties. These two groups, albeit not achieving the brilliant results they were expecting, have won 135 seats in the European Parliament, and their main parties happened to be very strong nationally. Considering that the historic European People's Party (EPP) and the Socialist and Democrats (S&D) have lost 65 seats combined from the previous election, it is not a bad outcome overall for right-wing populism.
In 2017, Bridgewater's populism index in developed countries revealed that this phenomenon was at its highest rate since 1930s. In addition, the think tank Timbro estimated that more than a quarter of European electors vote for authoritarian populist parties, with Poland and Hungary among the four countries with most support. Political scientist Cas Mudde observed instead that the average support for these political forces is the highest since 1940s, with over 20% since 2010. Slightly different estimations are calculated but nevertheless this shows to what extent have these parties grown in recent years. One might consider these factors as alarming, since many scholars claim the expansion of populism and nationalism could eventually topple liberal democracies and favour authoritarian regimes, as already occurred in history.
What do we mean by right-wing populism?
First and foremost, before getting into the details of right-wing populism, an overall definition and brief explanation of populism must be provided. Mudde defines populism as an "an ideology that considers society to be ultimately separated into two homogeneous and antagonistic groups, 'the pure people' versus 'the corrupt elite'". Populists also believe that all members of the 'pure' group have the same aims and abide by the same principles, hence they do not accept a pluralist society consisting of diverse needs and concerns. Some of them also claim that this perceived faction of 'the people' comprises only of one ethnicity, class and religion.
Populist parties no longer seek out compromise and consensus through tolerant and democratic practices, but instead try to overthrow what they believe is a corrupt and broken system. In this way they undermine democratic institutions such as courtrooms and media, while attacking any aspect of society that opposes the common will of 'the people'. They also refuse the search for a balance between the needs of the majority and the minority, as they claim that disregarding the interests of the majority is a violation of democracy, thus supporting "a form of democratic extremism or, better said, of illiberal democracy".
Moreover, the cult of the leader is crucial in the populist world. This may sound obvious because a charismatic figure is always needed in politics in order to move masses and influence opinions, regardless of the political party. However, populist leaders declare they embody the will of the people and often appeal to the worst instincts of the population, manipulating fears and anxiety to increase their support. As politics is not only made of rational thinking, but also emotions and sentiments, they interpretate fear and desperation with (sometimes false) claims and simplistic solutions to contrast complex issues.
Populist groups are usually considered 'catch-all' movements, meaning that they follow the popular support rather than choosing a specific side. However, it could be discussed that this wide definition of populism is reductive. In fact, French economist Thomas Piketty deems it as a generalisation and refrains from using this word since there is a variety within that group: any party criticizing the current establishment is labelled as 'populist' without differentiating the diverse forms of this phenomenon. For instance, right-wing populists are usually hostile to immigration and minority rights, whereas left-wing populists are often culturally inclusive.
It could be further discussed that the argument about the people versus the elite tends to be overused as we have cases in which the political system is widely corrupt, and thus brings to legitimate concern and popular discontent to demand for more transparency and equality, such as in Greece, Spain and Italy. The movements that have emerged in these countries (Syriza, Podemos and 5 Star Movement respectively) showed a different approach to politics in comparison to prominent right-wing populist parties, as they have not undermined or taken over democratic institutions when elected to govern their respective countries.
Nonetheless, the majority of European populist parties have right-wing tendencies. This type of nationalist populism (also defined as 'national populism' by British academics Roger Eatwell and Matthew Goodwin) is mainly based on xenophobic and protectionist sentiments, in addition to be against the neo-liberal establishment. Right-wing populist parties tend to regard nationality as a rigid and unmodifiable homogenous identity (mistakenly connected only to ethnicity), and they are therefore against any form of pluralism, whether it is based on culture or sexual orientation. Although some national populists consider themselves patriots defending their sovereignty, it could be argued otherwise. Italian scholar Maurizio Viroli observes in his book that the terms 'nationalism' and 'patriotism' are often misused: while the former mostly reflects a protectionist and isolationist approach (rather than sovereignty), the latter is also based on the respect of other cultures.
Furthermore, most right-wing populist parties are willing to live in a democratic context, but they are against the liberal values of present-day democracies, such as media freedom and minority rights. As a matter of fact, they believe they represent the true nature of democracy, which focuses on the needs and interests of the majority that felt excluded and neglected by the 'corrupt elite' in recent years. Nevertheless, by emphasising the importance of the majority at all costs, they end up discriminating who is not part of 'the people', hence appearing to be a regressive and undemocratic response to a legitimate concern.
What are the causes of the global rise of populism?
Political scientists Ronald Inglehart and Pippa Norris suggest that the rise of populism is mainly due to economic inequality, which was partly caused by phenomena such as globalisation and austerity. The shift from the industrial age to what Piketty describes as a "globalised era of hypercapitalism and digital technology" has created high levels of inequity around the world. Piketty also argues that the concentration of wealth is disproportionate because the ratio of economic growth is lower than the so-called 'return on invested capital', hence much of the resources end up in the hands of a microscopic part of the population. Indeed, the latest Credit Suisse report indicates a great disparity in the world, with 1.1% of the population owning almost half of the global wealth (45.8%), and the bottom 55% of the population possessing only 1.3% of the total resources.
While globalisation had its own advantages (such as giving work to millions of people in emerging economies), it has also displaced many low skilled jobs and produced economic stagnation in developed countries. This has resulted in an ever-increasing wealth gap; this disparity, in turn, has created underserved communities who began to distrust the global system. Already twenty years ago economist Joseph Stiglitz (in his book Globalization and Its Discontents) warned us that rising inequality would pave the way for the rise of anti-establishment parties, such as nationalists and populists.
The 2008 financial crash further deepened the economic gap: the main consequences of the so-called 'Great Recession' have been high levels of unemployment, growing inequality and impoverishment of the working and lower middle classes. Moreover, in the aftermath of the financial crisis, the austerity policies implemented by the European Union, including tax raises and spending cuts, exacerbated the situation. The austere measures were in fact not combined with effective social protection systems, hence degrading the conditions of workers as well. This circumstance thus led the EU into an identity crisis, which we are still experiencing today with the rise of several Eurosceptic parties.
Some might discuss that this is connected to the decline of liberal democracy, as the European Union is mainly based on liberal values. Mudde observes that the crisis of democracy results from the failure of the liberal establishment in the political system, and not from several external challengers trying to undermine it. In fact, he also claims that "contemporary populism is an illiberal democratic response to undemocratic liberalism". The fact that the liberal system could be or become undemocratic is not unrealistic as it sounds, especially if we consider that in history liberalism was not always applied in democratic contexts, such as in many European countries in the 18th and 19th centuries.
The democratic crisis was also caused by the deterioration of traditional parties that lost touch with the lower middle and working classes, which have stopped trusting a system that has sold them false promises and has not met their needs. As a matter of fact, the level of trust towards parties across the EU has been in a declining trend in the last decade (just over 20% in 2019). This is also demonstrated by factors such as lower electoral turnout and decreasing participation in political activities, but also by the growing interest towards non-traditional parties. This aspect is critical because once you cease to identify in a political movement, you automatically find refuge in national identity, ideology or religion.
Furthermore, the advent of right-wing populism has cultural determinants as well: the 2015 migration crisis has indeed displaced millions of asylum seekers and economic migrants, many of which coming from Muslim countries. Their religion is a key aspect because right-wing populists have increasingly exhibited xenophobic attitudes towards Islam, which is seen as a civilisational threat, particularly after 9/11 and the rise of ISIS. Whereas there is no justification for such discriminatory behaviours, raising a question about EU's handling of the migrant crisis may be a legitimate concern. According to Article 79 of the Treaty on the Functioning of the European Union, the union "shall develop a common immigration policy aimed at ensuring, at all stages, the efficient management of migration flows". It could be discussed whether some member states have not put enough effort and resources to cooperate and find a common solution, but it is also true that the EU could have anticipated the crisis by implementing appropriate immigration controls and reception systems. In fact, Mudde acknowledges that migration policies were often "undemocratic in spirit", meaning that they were not the outcome of collective discussions and decisions taken together with the population. Hence, right-wing populist parties have exploited this crisis to criticize the EU with improbable scapegoats: for instance, describing migration from Africa and the Middle-East as an invasion or claiming that NGOs and liberal institutions are plotting for an 'ethnic replacement' of the European people.
Conclusion
As a result, right-wing populists (or at least most of them) reject liberal democratic values rather than democracy in its entirety: those values that are entrenched in the EU and other international institutions. However, the populist response does not seem to respect EU fundamental goals and values, nor basic democratic principles. The main issue is the approach used to criticize the liberal system. Populist movements tend to appeal to the fears and anxieties of the voters to attack the elites, which are perceived as always corrupt and distant from the population. This cannot be accepted as a fair argument, because, as we cannot generalise that all populists are fascists or xenophobic, then we cannot assert that the so-called elite is all corrupt either. As a result, neither the growing populist sentiment nor the liberal establishment are to be completely eradicated, but rather challenged and improved through collective discussions and decisions.
Moreover, the rise of right-wing populism is not the consequence of a single issue, but it is driven by a combination of mutually reinforcing economic and cultural aspects (from unemployment and wealth inequality to racism and xenophobia). These factors are the result of a series of events that affected our society in the last decades, such as globalisation, the Great Recession, the 2015 migrant crisis and the decline of traditional political parties. It would be thus too simple to only blame the vulnerabilities of the liberal establishment or the opportunism of populist leaders, as both approaches have had negative repercussions on the public.
On the one hand, populists have gained popularity due to genuine issues that liberal institutions have failed to deal with. On the other hand, they have also promoted 'culturally exclusive' behaviours (racism, xenophobia etc.) through demagogy and propaganda, often accompanied by the spread of disinformation. Nonetheless, the liberal system has perhaps not effectively dealt with crucial challenges and has showed weaknesses that exacerbated the socio-economic crisis we are witnessing, hence allowing right-wing populist parties to flourish. The more the people have felt left behind by the system, the more they have found refuge in national identity and intolerant ideologies. Therefore, the first step to take in order to explain and fight populism would be to bear responsibility for the inequal policies implemented through the years that have left many communities marginalised and prone to vote for anti-establishment parties. A card that does not seem to have been played well (or at all), since right-wing populist parties are increasingly on the rise in many countries around the world.
Education needs a transformation. The same holds true with how we monitor our commitments
Education is the key to unlock our development challenges. Yet, millions of children and young people are left behind, unable to fulfil their potential and prepare themselves for the future. In many countries, the pandemic has struck off the modest gains of the past 20 years for the generation most affected by school closures, with long-term consequences. This week, the Transforming Education Summit comes to an end. The world's education leaders have gathered over the last few days in New York, invited by the UN Secretary-General as part of Our Common Agenda, to debate solutions to put education back on the right track.
The Summit has come at a time when, according to UNESCO's latest figures, there are an estimated 244 million children and young people across the world still deprived of any form of formal schooling. Over 600 million children and adolescents are either not completing basic education or do not acquire basic skills that would help them prepare for the future. With only seven years to go until the deadline to reach SDG 4, the global education goal, they are lacking the support to access a high-quality and fulfilling education. Compounding the problem is the fact that governments in the poorer countries appear to be cutting their education budgets.
The Transforming Education Summit marks a key moment. But as leaders declare their determination to improve education in their countries, we must review how to translate these words into the concrete targets, so that these promises do not ring empty, and how to monitor progress towards them. While the Summit has debated solutions to make schools safe, healthy, connected and green, countries should express the level of their ambition through national targets for each of these commitments to spur action from now to 2030.
The issues rising to the surface during the discussions and consultation around the summit are all critical. One in six children live in areas impacted by conflict that also destroys their education opportunities. Schools are being bombed and children and teachers are killed daily. Only last year, the UN Security Council adopted a resolution on the protection of education in conflict zones. But more must be done to protect the education of affected children and young people.
The compound effects of COVID-19, a war in Europe that disrupted grain production and exports, rising inflation and a looming economic recession, mean that the world is edging closer towards a food crisis. When schools closed their doors with little to no notice due to the pandemic, millions of students were cut off not only from their education, but also from one of their principal food sources. An estimated 39 billion school meals have been missed since April 2020. It is not only children's physical development that was impacted. Without food, children simply do not have the energy to concentrate, and their education outcomes are therefore significantly worse.
Another, equally significant impact of the pandemic was bringing learning from classroom to home. Laptops, computers, and iPads replaced pencils, erasers and pens as back-to-school essentials– for the lucky few: because this shift was reliant on all children having access to the technology required to learn from home. Unfortunately, with two-thirds of 3–17-year-olds unable to access the internet at home, this was far from the case. These children were left behind in systems whose efforts to catch up with the times simply failed them. As with many crises, this also predominantly affected children in disadvantaged homes and communities. The pandemic shed light on the foundations of education systems, which fuel exclusion and inequality.
Finally, with almost two billion people affected by floods, droughts and storms every year, these devastatingly real consequences that climate change is unleashing on our planet are already being felt, though not equally by all. Climate change disproportionately impacts the most vulnerable and marginalized communities in the Global South, whose education opportunities are also poorer, further compromising their ability to adapt. At the same time, education systems in the Global North and in countries contributing most to global warming are yet to demonstrate how their schools will serve their climate change mitigation efforts.
Agreeing to the actions is one step, monitoring them is crucial to provide accountability and drive ambition. UNESCO has started a process where each country sets their own realistic 'benchmarks' in the road to achieving SDG 4. About 90% of countries have heeded this call and established national targets which they reasonably believe can be reached by 2030, in the hopes that this will accelerate progress. We encourage countries to also set national targets for 2025 and 2030 against each of the global initiatives to be tabled at the Summit. These will represent the transformation countries want to see.
The follow-up mechanism after the Summit, based on national target setting, will be critical to convert leaders' statements into improved education results for children and youth, as this call for action implores countries to do. The solutions to be agreed at the Summit must be appropriately monitored if we are to come out of this global education emergency.
Our Case for Investment in Education is Our Case for Humanity
As world leaders gather at this year's UN General Assembly and work to make good on commitments outlined at the Secretary-General's Transforming Education Summit, we are calling on all of them to put education – especially for the 222 million crisis-impacted children that are in need of urgent education support – at the top of the international agenda.
Investing in education means investing in humanity. It means investing in a peaceful and prosperous future. It means investing in human rights and our global promise to deliver on the Sustainable Development Goals by 2030, especially our goal of quality education for all (SDG4).  
From a 50,000-foot perspective, investing in education means investing in strong nations and in resilient economies for generations to come.
As the UN's global fund for education in emergencies, Education Cannot Wait (ECW) launched our Case for Investment and 2023-2026 Strategic Plan during this year's General Assembly.
Our case for investment is our case for building peace where there is war, prosperity where there is poverty, and hope where there is despair. Our case for investment is our case for realizing 222 Million Dreams for the children and youth impacted by conflict, climate change, forced displacement and other protracted crises.
From our very human vantage point, this support is ensuring refugee girls like Bchiote and Janat Ara are able to go to school to develop to their full potentials and become productive contributors to their society. ECW works through a holistic, whole-of-child approach. It's not just about books and classrooms – because all too often education goes beyond learning in crises: education is also lifesaving and life-sustaining. This is why ECW interventions embrace a broad spectrum of support, ranging from providing safe and protective learning spaces to mental health and psycho-social support; from providing school feeding to helping build disaster preparedness in the face of the climate crisis.
Addressing the Education Crisis
Today we have a perfect storm of a global education crisis coinciding with a global funding crisis. The solution is to scale-up funding to education. From there, all else can be achieved. Without education, all else is elusive – whether it is human rights or the sustainable development goals. It all starts with an education.
It's hard to believe that even today, education in emergencies and protracted crises only accounts for approximately 2% to 4% of global humanitarian funding. And while we have seen a noticeable positive trend in commitments, funding appeals have skyrocketed to more than US$2.9 billion in 2021, compared to US$1.4 billion in 2020. The value of 222 million children and youth enduring conflicts, climate disasters and forced displacement is priceless and never too costly. They are our investment in humanity – theirs and our own.
The world is getting hotter, more crowded, more violent and more inhumane by the minute. By investing in education, we are removing the dark veil of inaction and inequality that has stripped millions of the world's most vulnerable children and adolescents of their basic human rights.
Most concerning, we seem to be back-sliding on our commitments to ensure quality education for all. When ECW was formed in 2016, approximately 75 million crisis-impacted children were in need of educational support. Recent analysis indicates that number has nearly tripled to 222 million today, including 78 million who are out of school entirely.
The COVID-19 pandemic has only deepened the global learning crisis. In 2020 and 2021, 147 million children missed over half of in-person instruction, and as many as 24 million learners may never return to school, according to the United Nations.
Transformational Approaches
As we grapple with war in Ukraine, the spectre of famine across much of the Sahel, armed conflicts, massive displacement and the truly apocalyptic impacts of the climate crisis, we are faced with tough choices in aligning humanitarian, development and private sector funding.
As a crosscutter that delivers returns far beyond the classroom, education has a tremendous return on investment.
For every dollar spent on education we receive $2.80 in return. And the World Bank estimates that "limited educational opportunities for girls and barriers to completing 12 years of education cost countries between $15 trillion and $30 trillion dollars in lost lifetime productivity and earnings."
We must take a transformational approach in our delivery of this support.
One-off responses are no longer enough. Working in silos is no longer viable. Now it is about speed and quality. It is about crisis-sensitive development approaches to education. With US$1.5 billion, ECW can provide 20 million children with holistic education supports. This doesn't just mean building schools, it means taking a holistic approach and bringing all partners together to providing protection and psychosocial services, gender equality, teacher training, learning materials, school feeding programmes, tests and exams showing advanced learning outcomes, early childhood education and an array of supports that provides whole-of-child solutions to a whole-of-society problem.
Through its leadership of the G7, Germany has stepped up to put education first in its humanitarian spending, with over €300 million in funding to ECW and significant contributions to our partners across the globe.
This support has solidified ECW's position as a model for UN reform. To date, we have mobilized close US$1.1 billion through our donors, allowing us to reach 7 million children in just five years of operation, and more than 30 million through our COVID-19 responses.
The private sector is joining in. The LEGO Foundation recently announced significant new funding to Education Cannot Wait and other key education initiatives.
Others must stand and be counted. In the 21st Century we stand at a crossroads. We have choices to make.
Do we invest in the young generation or do we ignore their most fundamental right to be educated? Do we invest in the 222 million children and adolescents whose only hope left is that of an education, or do we leave them behind?
The choice we make will determine the future for generations to come. Let us make the right choice. Fund education. Invest in humanity.