Wealth: Having it all and wanting more
Global wealth is increasingly being concentrated in the hands of a small wealthy elite. These wealthy individuals have generated and sustained their vast riches through their interests and activities in a few important economic sectors, including finance and pharmaceuticals/ healthcare.
Companies from these sectors spend millions of dollars every year on lobbying to create a policy environment that protects and enhances their interests further. The most prolific lobbying activities in the US are on budget and tax issues; public resources that should be directed to benefit the whole population, rather than reflect the interests of powerful lobbyists.
GLOBAL WEALTH IS INCREASINGLY BEING CONCENTRATED IN THE HANDS OF A SMALL WEALTHY ELITE
Global wealth is becoming increasing concentrated among a small wealthy elite. Data from Credit Suisse shows that since 2010, the richest 1% of adults in the world have been increasing their share of total global wealth. Figure 1 shows that 2010 marks an inflection point in the share of global wealth going to this group.
In 2014, the richest 1% of people in the world owned 48% of global wealth, leaving just 52% to be shared between the other 99% of adults on the planet [1] Almost all of that 52% is owned by those included in the richest 20%, leaving just 5.5% for the remaining 80% of people in the world. If this trend continues of an increasing wealth share to the richest, the top 1% will have more wealth than the remaining 99% of people in just two years, as shown on Figure 2, with the wealth share of the top 1% exceeding 50% by 2016.
The very richest of the top 1%, the billionaires on the Forbes list [2] have seen their wealth accumulate even faster over this period. In 2010, the richest 80 people in the world had a net wealth of $1.3tn. By 2014, the 80 people who top the Forbes rich list had a collective wealth of $1.9tn; an increase of $600bn in just 4 years, or 50% in nominal terms. Meanwhile, between 2002 and 2010 the total wealth of the poorest half of the world in current US$ had been increasing more or less at the same rate as that of billionaires; however since 2010, it has been decreasing over this time.
The wealth of these 80 individuals is now the same as that owned by the bottom 50% of the global population, such that 3.5 billion people share between them the same amount of wealth as that of these extremely wealthy 80 people.[5] As the wealth of everyone else has not been increasing at the same rate as that for the top 80, the share of total wealth owned by this group has increased and the gap between the very rich and everyone else has also been increasing. As a result, the number of billionaires who have the same amount of wealth as that of the bottom half of the planet has declined rapidly over the past five years. In 2010, it took 388 billionaires to equal the wealth of the bottom half of the world"s population; by 2014, the figure had fallen to just 80 billionaires (see Figure 4).
Updating the Credit Suisse wealth data – and Oxfam's 2014 statistic
In January 2014 Oxfam calculated that in 2013, 85 people had the same wealth as the bottom half of the world"s population, a number that was cited worldwide due to the extreme level of wealth inequality that it illustrated.[6] The paper used data from the Forbes list published in March 2013 and from the Credit Suisse Global Wealth Databook with data for "mid 2013".
In October 2014, Credit Suisse updated their wealth estimates; the share of wealth held by each global decile and the total global wealth estimates for the years 2000–2014 at the end of each year. The new estimates include an update to the wealth numbers for 2013, from which Oxfam calculated the 85 statistic. This briefing uses the updated number for 2013 and all other years as published in 2014. Based on these updated figures, in 2013 the number of billionaires holding the same amount of wealth as the bottom 50% was recalculated to be 92.
WEALTHY INDIVIDUALS HAVE GENERATED AND SUSTAINED THEIR RICHES THROUGH INTERESTS AND ACTIVITIES IN A FEW IMPORTANT ECONOMIC SECTORS
In 2014 there were 1,645 people listed by Forbes as being billionaires. This group of people is far from being globally representative. Almost 30% of them (492 people) are citizens of the USA. Over one-third of billionaires started from a position of wealth, with 34% of them having inherited some or all of their riches. This group is predominately male and greying; with 85%[7]of these people aged over 50 years and 90% of them male.[8]
There are a few important economic sectors that have contributed to the accumulation of wealth of these billionaires. In March 2014, 20% of them (321) were listed as having interests or activities in, or relating to, the financial and insurance sectors,[9] the most commonly cited source of wealth for billionaires on this list. Since March 2013, there have been 37 new billionaires from these sectors, and six have dropped off the list. The accumulated wealth of billionaires from these sectors has increased from $1.01tn to $1.16tn in a single year; a nominal increase of $150bn, or 15%.
Table 1: Richest 10 billionaires (ranked in 2013) who have made (at least part of) their fortunes from activities related to the financial sector, and their increase in wealth between March 2013 and March 2014.
Between 2013 and 2014 billionaires listed as having interests and activities in the pharmaceutical and healthcare sectors saw the biggest increase in their collective wealth. Twenty-nine individuals joined the ranks of the billionaires between March 2013 and March 2014 (five dropped off the list), increasing the total number from 66 billionaires to 90, in 2014 making up 5% of the total billionaires on the list. The collective wealth of billionaires with interests in this sector increased from $170bn to $250bn, a 47% increase and the largest percentage increase in wealth of the different sectors on the Forbes list.
Table 2: Richest 10 billionaires (ranked in 2013) who have made (at least part of) their fortunes from activities related to the pharmaceutical and healthcare sectors, and their increase in wealth between March 2013 and March 2014.
COMPANIES FROM THE FINANCE AND PHARMACEUTICAL SECTORS SPENT MILLIONS OF DOLLARS IN 2013 ON LOBBYING
The biggest and most successful companies from both the finance and insurance sectors and the pharmaceutical and healthcare sectors achieve extremely high profits and therefore command substantial resources which they use to compensate their owners and investors, helping to accumulate their personal wealth. But these resources could also potentially be used for economic and political influence. One way that companies explicitly use their resources for influence is through the direct lobbying of governments, particularly on issues and policies which affect their business interests.
During 2013, the finance sector spent more than $400m on lobbying in the USA alone,[10]12% of the total amount spent by all sectors on lobbying in the US in 2013. In addition, during the election cycle of 2012, $571m was spent by companies from this sector on campaign contributions.[11]The financial sector is found by the Centre for Responsive Politics to be the largest source of campaign contributions to federal candidates and parties. Billionaires from the US make up approximately half of the total billionaires on the Forbes list with interests in the financial sector. The number of US finance billionaires increased from 141 to 150, and their collective wealth from $535bn to $629bn; an increase of $94bn, or 17% in a single year.
In the EU, an estimated $150m is spent by financial sector lobbyists towards EU institutions every year.[12]Between March 2013 and March 2014, the number of billionaires in the EU with activities and interests in the financial sector increased from 31 to 39, an increase in collective wealth of $34bn, to $128bn.
While corporations from the finance and insurance sectors spend their resources on lobbying to pursue their own interests, and as a result go on to increase their profits and the associated wealth of those individuals involved in the sector, ordinary people continue to pay the price of the global financial crisis. The cost to the US taxpayer of the bailout of the financial sector was calculated to be $21bn.[13] While the financial sector has recovered well as a result of this bailout, median income levels in the USA are yet to return to their pre-crisis levels.[14]The ongoing cost to the tax payer for "systematically important financial institutions" – in other words those that are too big to fail – has been estimated by the IMF to be $83bn every year.[15]
During 2013, the pharmaceutical and healthcare sectors spent more than $487m on lobbying in the USA alone.[16]This was more than was spent by any other sector in the US, representing 15% of $3.2bn total lobbying expenditures in 2013. In addition, during the election cycle of 2012, $260m was spent by this sector on campaign contributions.[17] Twenty-two of the 90 pharmaceutical and healthcare billionaires are US citizens.
At least $50m[18] is spent by the pharmaceutical and healthcare industry on lobbying each year in the EU, where 20 of the 90 billionaires who made their money from pharmaceuticals and healthcare reside, and who together increased their wealth in the last year by $28bn.
While millions are being spent on lobbying by pharmaceutical and healthcare companies and billions being made by individuals associated with these companies, a health crisis has erupted in West Africa. The Ebola virus has been threatening the lives and livelihoods of millions of people in Guinea, Sierra Leone and Liberia in 2014.
Companies have responded positively to the Ebola crisis: some pharmaceutical companies are investing in research to find a vaccine, the full costs of which are not yet known. The three pharmaceutical companies[19] that are members of the International Federation of Pharmaceutical Manufacturers & Associations (IFPMA) and that have made the largest contribution to the Ebola relief effort, have collectively donated more than $3m in cash and medical products.[20]But the amount of money that has been spent on Ebola and other activities that have a broader benefit to society needs to be looked at in the context of their expenditure on corporate lobbying to influence for their own interests. These three companies together spent more than $18m on lobbying activities in the US during 2013.
To put the funding for the Ebola crisis in perspective, the World Bank estimates that the economic costs to Guinea, Liberia and Sierra Leone was $356m in output forgone in 2014, and a further $815m in 2015 if the epidemic is slow to be contained.[21]The largest increase in wealth between 2013 and 2014 by a single pharma-related billionaire could pay the entire $1.17bn cost for 2014–15 three times over. Stefano Pessina[22] increased his net worth by $4bn, from $6.4bn to $10.4bn in a single year; the largest single increase in wealth of all the billionaires listed with pharmaceutical and healthcare interests.
THE MOST PROLIFIC LOBBYING ACTIVITIES IN THE US ARE ON BUDGET AND TAX ISSUES
The billions that are spent by companies on lobbying, giving them direct access to policy and law makers in Washington and Brussels, is a calculated investment. The expectation is that these billions will deliver policies that create a more favourable and profitable business environment, which will more than compensate for the lobbying costs.
In the US, the two issues which most lobbying is reported against are the federal budget and appropriations and taxes.[23]These are the public"s resources, which companies are aiming to directly influence for their own benefit, using their substantial cash resources. Lobbying on tax issues in particular can directly undermine public interests, where a reduction in the tax burden to companies results in less money for delivering essential public services.
RISING INEQUALITY IS NOT INEVITABLE
In October 2014 Oxfam launched its Even It Up campaign, calling for governments, institutions and corporations to tackle extreme inequality. This briefing provides further evidence that we must build a fairer economic and political system that values every citizen. Oxfam is calling on world leaders, including those gathered at the 2015 World Economic Forum Annual Meeting in Davos, to address the factors that have led to today"s inequality explosion and to implement policies that redistribute money and power from the few to the many.
1 Make governments work for citizens and tackle extreme inequality
Specific commitments must include: agreement of a post-2015 goal to eradicate extreme inequality by 2030; national inequality commissions; public disclosure of lobbying activities; freedom of expression and a free press.
2 Promote women's economic equality and women's rights
Specific commitments must include: compensation for unpaid care; an end to the gender pay gap; equal inheritance and land rights for women; data collection to assess how women and girls are affected by economic policy.
3. Pay workers a living wage and close the gap with skyrocketing executive reward
Specific commitments must include: increasing minimum wages towards living wages; moving towards a highest-to-median pay ratio of 20:1; transparency on pay ratios; protection of worker"s rights to unionise and strike.
4. Share the tax burden fairly to level the playing field
Specific commitments must include: shifting the tax burden away from labour and consumption and towards wealth, capital and income from these assets; transparency on tax incentives; national wealth taxes and exploration of a global wealth tax.
5. Close international tax loopholes and fill holes in tax governance
Specific commitments must include: a reform process where developing countries participate on an equal footing, and a new global governance body for tax matters; public country-by-country reporting; public registries of beneficial ownership; multilateral automatic exchange of tax information including with developing countries that can"t reciprocate; stopping the use of tax havens, including through a blacklist and sanctions; making companies pay based on their real economic activity.
6. Achieve universal free public services by 2020
Specific commitments must include: removal of user fees; meeting spending commitments; stopping new and reviewing existing public subsidies for health and education provision by private for-profit companies; excluding public services and medicines from trade and investment agreements.
7. Change the global system for research and development (R&D) and pricing of medicines so that everyone has access to appropriate and affordable medicines
Specific commitments must include: a new global R&D treaty; increased investment in medicines, including in affordable generics; excluding intellectual property rules from trade agreements.
8. Implement a universal social protection floor
Specific commitments must include: universal child and elderly care services; basic income security through universal child benefits, unemployment benefits and pensions.
9. Target development finance at reducing inequality and poverty, and strengthening the compact between citizens and their government
Specific commitments must include: increased investment from donors in free public services and domestic resources mobilization; and assessing the effectiveness of programmes in terms of how they support citizens to challenge inequality and promote democratic participation.
A full list of Oxfam"s recommendations to governments, institutions and corporations can be found in the report Even It Up: Time to end extreme inequality published in October 2014.[24]
NOTES
All URLs last accessed in December 2014 unless otherwise stated.
1 Credit Suisse (2013 and 2014 respectively) "Global Wealth Databook", found at https://www.credit-suisse.com/uk/en/news-and-expertise/research/credit-suisse-research- institute/publications.html
2 Forbes, Billionaires list, available in real time at http://www.forbes.com/billionaires/list/#tab:overall. Annual data taken from list published in March of each year.
3 These are not the same individuals over time; some billionaires may enter or exit this elite group from year to year.
4 Values given in "Money of the Day" for each year, based on current exchange rates against the US$. Value of $970.9bn in 2014 money is approximately $1,042bn; therefore between 2009 and 2014 billionaires increased their wealth in real terms by approximately 82%. Variation in wealth over time can also be driven by exchange rate fluctuations, where assets are owned in currencies other than the US$, but need to be converted to US$ values for the purposes of this Index.
5 For detailed explanation of the calculation, see http://oxfamblogs.org/mindthegap/2014/11/19/have-you-heard-the-one-about-the-85-richest- people/
6 R. Fuentes-Nieva and N, Galasso (2014) "Working for the Few: Political capture and economic inequality", Oxfam, http://oxf.am/KHp
7 Fifty people with no recorded age in the Forbes data set were excluded from the summary statistic.
8 Six people listed as male and female couples and were excluded from the summary statistic.
9 Billionaires were coded as having business interests or activities in the finance sector if the description of the source of wealth was interpreted to be related to the finance sector. In some cases the source of wealth is explicitly listed as "finance", in others the company name, such as Bloomberg, a financial sector media service. Some billionaires have interests in more than one sector, including finance.
10 Data from Centre for Responsive Politics, https://www.opensecrets.org/lobby/indus.php?id=F&year=2013. Total spend for finance, insurance and real estate, minus real estate.
11 Data from Centre for Responsive politics, https://www.opensecrets.org/industries/contrib.php?ind=F&Bkdn=DemRep&cycle=2012
Total contributions for finance/insurance/real estate, minus real estate.
12 Corporate Europe Observatory (2014), "The Fire Power of the Financial Lobby", http://corporateeurope.org/sites/default/files/attachments/financial_lobby_report.pdf. Research finds annual spend of €123m, converted to USD at 1.24 (FX rate as of 10 December). The actual numbers are likely to be far higher. This underestimate is also due to the lack of a mandatory register at the EU level that provides reliable information for a proper monitoring of industry lobbying
13 Congressional Budget Office (2013), "Report on the Troubled assets Relief programme"
http://www.cbo.gov/sites/default/files/cbofiles/attachments/44256_TARP.pdf
14 United States Census Bureau (2014), "Income and poverty in the United States – 2013"
https://www.census.gov/content/dam/Census/library/publications/2014/demo/p60-249.pdf
15 IMF (2012), "Quantifying Structural Subsidy Values for Systematically Important Financial Institutions". Value of subsides calculated into US$ per year terms by Bloomberg http://www.bloombergview.com/articles/2013-02-20/why-should-taxpayers-give-big-banks-83- billion-a-year-
16 Data from the Centre for Responsive Politics, https://www.opensecrets.org/lobby/indus.php?id=H&year=2013
17 Data from the Centre for Responsive Politics, https://www.opensecrets.org/industries/indus.php?ind=H
18 Corporate Europe Observatory (2012) "Divide and Conquer: A look behind the scenes of the EU pharmaceutical industry lobby", http://corporateeurope.org/sites/default/files/28_march_2012_divideconquer.pdf
As registration to the Transparency Register is voluntary; many pharmaceutical companies choose not to declare their expenditures. If recorded properly, expenditure on lobbying activities by the industry could be shown to be as high as €91m annually.
19 The three largest cash and in-kind contributors that are members of the IFPMA are GSK, Johnson and Johnson and Novatis
20 http://www.ifpma.org/global-health/ebola-outbreak/ebola-capacity-building.html
21 World Bank (2014) "The Economic Impact of the 2014 Ebola Epidemic", World Bank Group, 2 December 2014, https://openknowledge.worldbank.org/bitstream/handle/10986/20592/9781464804380.pdf?sequence=6
22 http://www.forbes.com/profile/stefano-pessina/
23 Data from the Centre for Responsive Politics, https://www.opensecrets.org/lobby/top.php?indexType=u&showYear=2014
24 E. Seery and A. Arandar (2014) "Even It Up: Time to end extreme inequality", Oxford: Oxfam International, http://oxf.am/Ffd
© Oxfam International January 2015
This paper was written by Deborah Hardoon. It is part of a series of papers written to inform public debate on development and humanitarian policy issues. For further information on the issues raised in this paper please e-mail advocacy@oxfaminternational.org
This publication is copyright but the text may be used free of charge for the purposes of advocacy, campaigning, education, and research, provided that the source is acknowledged in full. The copyright holder requests that all such use be registered with them for impact assessment purposes. For copying in any other circumstances, or for re- use in other publications, or for translation or adaptation, permission must be secured and a fee may be charged. E-mail policyandpractice@oxfam.org.uk. The information in this publication is correct at the time of going to press.
Right to Education as an elementary Human Right: From Thinking to Living it
The situation of education in general, and of higher education in particular, is not considered as a priority in developing countries. Unfortunately, all development depends on a good education. Many countries suffer not only of the absence of quality education, but also from a lack of accessibility for its citizens. Many of them suffer from not being able to study.
The exercise of citizenship must allow everyone to become an actor of society. To be an actor requires a good understanding of the role, the place and the rights be recognized by everyone. To be an actor means to be responsible in a social and democratic framework relying on values and references shared by all. «The practice of citizenship relies on participation spaces open to all. Otherwise, in many developing countries, as the level of education is very low, citizens do not consider themselves actors of their country's development. »[1]They block the progress of their country and create other problems in security, the economy, politics, social issues and above all in an increase in unemployment. Indeed, a large part of the population is active, but instead of creating jobs, it is looking for employment. Thus, if everyone looks for a job, the number of openings is small. This has a negative impact on the resources of the State. «The challenges of contemporary societies are mostly characterised by complexity and are part of a global interdependence. In the face of globalization, the education of people to be good citizens must widen its scope from local, regional and national levels to a global dimension ».[2]
According to the document (UNESCO, 2014) UNESCO Education Strategy 2014-2021, approximately 774 million adults, of which two thirds are women, could neither read, nor write in 2011. More than 50% of this adult illiterate population lived in South and West Asia and a quarter approximately in sub-Saharan Africa; 10 countries alone represent 72% of the total. In sub-Saharan Africa, the number of illiterate adults has, in fact, increased by 37% these last twenty years to reach 182 million in 2011. According to these forecasts, the world total will still be of 743 million in 2015, a reduction of only 16% as against the number in 1985-1994 with regard to data on illiteracy (UNESCO, 2014b). It is the aim of education for all (EFA) which is the most difficult to reach.
Although illiteracy is mostly concentrated in the developing and highly populated countries, the problem continues to be pervasive. Developed countries also present large pockets of poverty, in which evaluations show that no less than one adult on five, in other words 160 million persons, have very low literary competencies, being unable to read, write and calculate in daily life (UNESCO, 2012.
Literacy, beyond being a basic competency, is also a prerequisite to access to all forms and all levels of apprenticeship all along life, as well as a base enabling quality education for all.
Being deprived of basic literacy competencies is a factor that leads to being excluded from many aspects of existence, and it covers important dimensions of gender and poverty. Governments and lending institutions are often insufficiently concerned with illiteracy. In the same manner, less than 3% of the national education budget is devoted to literacy and adult education programmes.
Education and life-long training
Education and life-long training are key elements of a strong and reasoned strategy which have become a powerful weapon in a dynamic world obsessed by competitivity. The way we see our neighbours is also part of our worries when we are looking to be inspired by tools and policies that they develop for continuous qualitative and quantitative improvement, of our educational systems, that will lead to a social integration and cohesion of nations (Newgreen, 2002).
Education and higher education are fundamental elements. They allow each individual to build his life, not only on a private basis, but also professionally, and also to contribute to the economic, political, and social aspects of the country in which they live.
To be effective, higher education demands, as a fundamental element, time, a certain slow pace, stability, tranquillity and even a minimum of comfort. Education is one of the most important levers in development. It is also, one of the most efficient mechanisms to guarantee peace and stability of a country. «We live in a rapidly evolving world, increasingly interdependent, in which knowledge and innovation are major development factors ».[3]
Stakeholders in the general environment of higher education
According to Burridge et al, education and higher education are as important as water to ensure life. In light of our research, we have noticed that all the economic, political, and social development of a country depends in large part to education that will impact the general environment of that country, and thus of the entire region. Obviously, education takes its roots at primary school, but we have limited our research to higher education.
In the framework of our research, we have identified certain stakeholders such as the citizens who are directly impacted by war. A well-educated society, capable of distinguishing good from bad, will attempt to avoid certain conflicts so as to live in peace. The Afghan population suffers from a lack of education and this opens the possibility for certain rebel groups to convince young men to undertake acts that are contrary to peace.
Education is one of the important factors in the social and economic development of a country. All the actors of social and economic life, who are stakeholders, suffer the consequences of the absence of penetration of higher education, at best a very low penetration, as outlined by several reports, such as those of the World Bank, UNESCO, and what we also observe in our empirical experience.
All the stakeholders, in the private and public sectors, feel the low use or the near-absence of technological development, which, however, is an absolute need today so as to avoid an important delay in productivity and thus, competitivity. The different educational levels feel the absence of means to train students in the use of basic technology. We have not identified a theory which outlines the fact that societies in developing countries must remain unchanged.«In the competitive and dynamic environment of the modern economies of knowledge, the educational policies occupy a central place and, if needed, can fulfil the functions that are normally traditionally part of investment such as policies of social protection».[4]
The emergence of the notion of 'Life competencies'
« The four pillars of a quality education as defined by UNESCO (2000) allows to put the basis of a strategy that could assist to raise this challenge. Unfortunately, this is not the case in Afghanistan and in many developing countries.
Learning to know : education must assist students to acquire the instruments of knowledge, in other words, the necessary tools of communication and oral expression, reading, arithmetic and the art of problem resolution, to possess both a solid general culture and the deep knowledge of a few fields, to understand what are the rights and responsibilities and, above all, to learn to learn.
Learning to do : education must assist students to acquire the know-how and the social and psychological competencies that will allow them to make informed decisions in diverse situations, to manage social relations and relations at work, to access local and global markets, use technological tools, satisfy fundamental needs and improve quality of their life and the life of others.
Learning to be: education must contribute to the flourishing of individual personality and allow them to act with more autonomy, of judgement, of critical thought and of personal responsibility. It must develop all the aspects of a person's potential such as, for instance, memory, reasoning, esthetical values, spiritual values, physical capabilities and the art of communication. It must encourage a healthy lifestyle, the liking of sports, of leisure, of the appreciation of one's own culture, the respect of ethical and moral code, the art of making oneself valuable and of defending oneself, and the capacity of rebounding."
Learning to live together: education must reinforce the know-how at students and the aptitudes likely to help them to accept mutual interdependence».[5]
Result:
According to the recommendations of the Organisation of the United Nations (UN), the international responsibility of governments and political leaders regarding the exercise of the right to education is to find a rapid and lasting solution to this challenge so as to better integrate the international community which check the effective exercise of the right enumerated which check, on the one hand, the application and the conformity with the «United Nations Pact relating to economic social and cultural rights» and on the other «the United Nations Pact relating to civil and political rights.»«One can state that facing the uncertain future and the multiple challenges that post-conflict States experience that have led to irreversible, and often permanently damaging, consequences, education must bring a final advantage to re-establish, through freedom and social justice, the conditions of preventive and balanced management of conflicts. This allows it to progress, while respecting the conditions of sustainable development, towards the expected peace ideals. »[6]
« The knowledge generated by the economy of education may thus assist the governments to optimize their policies through better informed choice, thus contributing the attainment of the objective of a sustained and equitable growth that mobilises all the citizens.»[7]
According to UNESCO's Education Strategy 2014-2021, the political leaders must study to better exploit the potential of information technologies and communication (TIC) in education. The presence of sustainable infrastructure and financing issues, of the content of quality-insurance, represent, in this field, key issues, just like the question of available means to develop and put in place pluri-dimensional policies in matters of online security and ethics.
Education to citizenship allows to acquire new knowledge that will directly impact the economic, political and social life of the country. «The first function of education is to transmit an inheritance and to teach the ethical principles and the framework of law (national and international) that determines communal living. However, society today more than ever, faces rapid changes and challenges in embedded in complex global challenges. These challenges require societal changes to which a citizen should be able to participate. However, transmission and education are insufficient on their own: the education for citizenship must allow the exercise of new competencies: to enter into complexity, to manage uncertainty, to position oneself, to imagine new solutions and to participate in their realization. »[8]
The general experience of life and the ordinary unfolding of things show that when citizens who live and work in a given society are very well educated, there are less conflicts, for they are able to resolve their problems by discussion, dialogue, and common understanding. The example of countries in which social dialogue is the main governance vector, such as Switzerland, Norway, Sweden, etc, is more than welcome.
A well-educated society can only be a democratic society because it constantly counts on the capacity and the behaviour of its citizens; and each citizen feels important for his country.
If we take the case of Afghanistan today, it is a rich country with considerable natural resources, but the country finds itself in extreme poverty. Our analysis brings two explanations for this situation: the poverty of knowledge, first of all, that does not allow citizens to contribute to the development of the country and to correctly use their competencies and their rights; the poverty of the leadership, on one hand, that concentrate themselves exclusively on the acquisition of power instead of concentrating on the best manner to help the population. As a backdrop, one can see a situation in which the political leaders take advantage of the naivety and low educational level of their fellow citizens to stay in power and to profit from their advantages.
The conclusions of our research shows that it is impossible to develop a country without prioritising education. To illustrate our working methodology, we have developed a competency matrix to helps Afghanistan become a stable state by developing a distance learning system.
Matrix of the competencies of a citizen
| | | | | |
| --- | --- | --- | --- | --- |
| Competencies | Criteria | Situation | Tools | Evaluation |
| Active citizen | Positively participate in his individual development which will impact later, on different scales, such as family, clan, tribal, ethnic and national, and even in light of the entire country's development, instead of concentrating on his personal interests. | Live together and contribute together to one's own development as well as that of the country. | Education is the primary source to become an active citizen, positive and understanding. | Living together without conflict Societal progress. |
| Know one's own importance and values | Be capable of undergoing auto-evaluation, to understand its importance, oneself, one's values and those that still require development. | Use positive values for oneself and for one's family; allow all members of one's family to optimize their capabilities. | Schools, universities and the professional environment allow us to be with others and to understand well our values and those of others. | Non-violent communication. Personal evolution. |
| Know one's rights as well as those of others | Understand the importance of one's fundamental rights as well as those of others. | Mutual respect, whatever the age, gender and/or belief. | Education | Avoid violence and live in peace. |
| Capacity of expressing oneself | Aptitude to develop and defend oneself in a calm and legal manner. | Express oneself without wounding others and make the situation more complex. | Education | Respect others. |
| Consciousness of power | Understand one's own values as a citizen, as well as the importance of voting rights. | In exercising one's voting rights, elect deserving persons so as to stabilize the country's political and social situation. | Education | Appoint leaders according to their and competencies that have a positive impact on the country's management. |
| Equality and freedom | Understand the importance of equality as well as truly expressing his claims depending on the situation in which he finds himself. | Rule of law | Education Citizen's behaviours that can degrade or improve the situation. | Live in peace and in freedom. Express oneself without fear in the mutual respect. |
| The possibility of taking responsibilities | Assume responsibilities for one's family and in society and understand one's own contribution. | Be active in social, economic and political life when one wishes to do so. | Give the chance in equal proportions to all citizens without any exclusion. | Participate in socioeconomic developments. |
| Incidence on Human Rights | Distinguish between good and bad, and become conscious of one's acts against others. | Be capable of understanding sanctions and consequences when one breaks the rules of law. | Education and the application of laws in an equalitarian manner. | Respect of law and fundamental freedoms Avoid all sorts of conflicts. |
| Understand, in a basic way, at a small scale, the phenomena tied to globalisation. | Become conscious of the changes in other parts of the world. | Each country develops first of all because of the sum of individual actions. | Ensure diversity of the country thanks to the contributions of different nationalities. | Understand the economic, political, social situation of other countries, and apply to oneself the positive elements, if necessary. |
| Importance of the family | Understand that the family is very important and that women play an important role in the family well as in society. | Each member of the family plays an important role for himself as well as for economic, political and social development of the country. | Education | Respect the choices and the points of view of each family member to avoid conflicts and violence. |
| Use (tools) of the new technologies of information and communication (TIC) in an interactive manner (language, technology). | Instrumental competency. | Une, in one's activities, of adequate technologies to facilitate tasks; if necessary, transfer best practices. | Education | Faster and more efficient results. |
| Interact in heterogeneous groups. | Social competencies whatever the religion and(or the beliefs. Transcend the differences. | Participate in social life in one's city, village, town, etc. | Education | Be capable of working in groups, whatever its origins and/or beliefs. |
| Act in an autonomous and consensual manner. | Personal competency for all that concerns the decisions of daily life. | Assume the responsibility of one's decisions. | Education | Work individually if necessary, with the proposed solutions. |
| Knowledge, know-how, social skills and life planning. | Know one's past, concentrate on the present and create one's future. | Concentrate on the future rather than concentrating on useless subjects. | Education | Have a life vision, according to one's capacities. |
| Exemplarity | Be an active and contributing citizen thanks to one's actions. | Motivate others so that they also become active in life. | Positive action of citizens. | Show to others the importance of citizens to one's country. |
Conclusion
We have noted that it is very difficult, and even impossible to respect the citizenship norms or the establishment of democracy or the respect of human rights in a country without putting the accent on the competencies of active and understanding citizens. We have observed that in many countries, there are conflicts between politicians (points of view on political ideology), but they manage to discuss, to negotiate and to obtain power through democratic rights, for they are citizens. The lack of reflection of citizens in the choice of their leaders and their policy in developing countries is the source of numerous conflicts, including civil wars. Hence the importance of insisting on the apprenticeship of citizenship, which allows populations to be in charge of their destiny by actively participating in the life of the nation. This is why education must prioritise the development of the citizen's competencies, such as the knowledge of oneself, of its importance and its values; the knowledge of the one's rights and those of others; the ability to express oneself; the knowledge of one's power; equality and freedom; the possibility of assuming one's responsibilities; the primacy of human rights; the understanding of the phenomena linked to globalization; the centrality of the family; the use of new technologies of information; the knowledge, know-how, social skills and life planning; empowerment and exemplarity.
Each of these elements include, criteria, situations, tools and parameters to evaluate the citizen's competency matrix which must serve as a learning tool of citizenship.
For a country to be able to develop economically, politically and socially, the political leaders must give priority above all else to an action plan on the competencies of citizens. This contribution will make it easier for the present and future leaders. If that is not the case, the government will transmit poverty from generation to generation.
---
[1] Education à la citoyenneté mondiale : https://www.education21.ch/fr/edd/approches/education-a-la-citoyennete-mondiale
[2] http://www.globaleducation.ch/globallearning_fr/pages/BA/BA_Re.php
[3] Stratégie de l'UNESCO : L'éducation 2014-2021.
[4] http://www.eenee.de/fr/eeneeHome/Economics-of-Education.html
[5] Colloque international Education, violences, conflits et perspectives de paix en Afrique, Yaoundé, 6 au 10 mars 2006,
Milène Trabelsi et Jean-Luc Dubois
[6] Colloque international « ducation, violences, conflits et perspectives de paix en Afrique, Yaoundé, 6 au 10 mars 2006,
Milène Trabelsi et Jean-Luc Dubois
[7] http://www.eenee.de/fr/eeneeHome/Economics-of-Education.html
[8] Charly Maurer, L'éducation à la citoyenneté, Fondation Éducation et Développement, 2008, 4
Social Innovators of the Year – meet the first responders to the COVID-19 crisis
The Schwab Foundation for Social Entrepreneurship today announced 23 awardees for social innovation in 2020.
From building hospitals in rural India, empowering Black-communities in Brazil, providing financial resources to last-mile communities in Ghana, harnessing 4IR technology to promote equity in education in South Africa, raising over 100 million USD for lower income families in the USA, to breaking the glass ceiling in the public sector in Spain, the 2020 Social Innovators of the Year includes a list of outstanding founders and chief executive officers, multinational and regional business leaders, government leaders and recognized experts.
This ecosystem of change-makers is being recognised for driving significant social and environmental impact in service of vulnerable and excluded communities and have been well placed to respond to the needs of those disproportionately affected by the COVID pandemic.
The awardees were selected by Schwab Foundation board members in recognition of their innovative approach and potential for global impact. Some of these Board members include Helle Thorning-Schmidt, Prime Minister of Denmark (2011-2015), and social innovation expert Johanna Mair, Professor of Organization, Strategy and Leadership at the Hertie School of Governance in Germany, and H.M. Queen Mathilde of Belgium (Honorary Board Member).
"The Schwab Foundation Social Innovators stand for trust, truth and service. They truly devote their lives through innovative actions to improve livelihoods," said Hilde Schwab, Co-Founder and Chairperson of the Schwab Foundation for Social Entrepreneurship. "The Social Innovators of the Year 2020 represent a new ecosystem of leaders who are driving change and shifting organizations and systems towards a more just, inclusive, sustainable future".
"The Schwab Foundation's Social Innovators of the Year 2020 are pioneering agents of change, re-setting the way our institutions operate. Their work is incredibly pertinent as we respond, recover and reset from the effects of the COVID-19 pandemic, that has disproportionately affected excluded and vulnerable populations", said François Bonnici, Head of the Schwab Foundation for Social Entrepreneurship.
The 2020 Schwab Foundation Awards are hosted in partnership with the Motsepe Foundation, founded on the philosophy of 'ubuntu', the African concept of giving and caring for your neighbour and other members of your community. "The 2020 Social Innovators of the Year prove that the complex work of reducing inequality and transforming society is possible by instilling human-centred innovation with principles of equity and justice into the levers of policy, finance, and research", said Precious Moloi-Motsepe, Co-Chair, Motsepe Foundation
Social innovators are needed more than ever, but face immense challenges to operate, serve and support communities during this crisis. Therefore, the Schwab Foundation and the World Economic Forum, launched the COVID Response Alliance for Social Entrepreneurs with the goal to aid social entrepreneurs during the crisis and its aftermath. The Alliance, which consists of over 60 global members, representing over 50,000 social entrepreneurs globally, launched an Action Agenda outlining ways to support social entrepreneurs as first responders to the COVID-19 crisis.
The 2020 awardees are:
Social Entrepreneurs:
Founders or chief executive officers who solve a social or environmental problem, with a focus on low-income, marginalized or vulnerable populations
Lindiwe Matlali, Founder and CEO, Africa Teen Geeks (South Africa). This organisation's AI-based learning platform for STEM subjects equalises equalizing access and quality of education for all students regardless of their socio-economic backgrounds, reaching over 100,000 students.
Daniel Asare-Kyei, Co-Founder and CEO, Esoko (Ghana). This company's pioneering agriculture technology is powering Africa's digital revolution, by providing critical services to millions of farmers and last mile communities.
Sooinn Lee, Enuma Inc, Co-Founder and CEO (USA).Enuma's Kitkit School and other products use technology and design to empower all children to learn early reading, writing, and math independently, regardless of initial abilities and access.
Dharsono Hartono, Co-Founder and CEO, PT Rimba Makmur (Indonesia). This company is saving one of the largest areas of peat swamp forests in Indonesia while offering local populations sustainable income sources.
Anushka Ratnayake, Founder and CEO, myAgro (Senegal). This award-winning organisation is creating village entrepreneurs in 60,000 farmers in West Africa. myAgro creating a unique mobile layaway platform that allows farmers to use their mobile phones to purchase seeds and fertilizer in small increments
Javier Goyeneche, Founder and President, Ecoalf (Spain). This company is revolutionising the fashion industry one plastic bottle at a time. EcoAlf has collected over 500 tonnes of waste from the bottom of the ocean and recycled over 200 million plastic bottles to make high-quality and 100% sustainable fashion products.
Shanti Raghavan, Co-founder and Managing Trustee, EnAble India and Dipesh Sutariya, Co-founder and CEO, EnAble India (India). EnAble India is building the Indian ecosystem of skilling, employment and entrepreneurship for persons with disabilities through technology innovations, breakthroughs in skill trainings, new workplace solutions and behaviour change tools, partnering with 725 companires, 200 BGOs and multiple universities.
Guilherme Brammer Jr, Founder and CEO, Boomera (Brazil). This revolutionary circular economy business brings together industry, academia and environmental agents to turn waste that is difficult to recycle into raw materials or new products.
Jesús Gerena, Chief Executive Officer, Family Independence Initiative (USA). This national centre for anti-poverty innovation offers results-based, community-driven solutions to reducing poverty raising over 100 million USD to help thousands of families in the United States during the COVID-19 crisis.
Azim Sabahat, Chief Executive Officer, Glocal Healthcare Systems (India). In a short time, this company established 12 hospitals, over 250 digital dispensaries and a Telemedicine network spanning 8 countries, delivering low cost healthcare using technology to over 1.5 Mn patients.
Adriana Barbosa, Chief Executive Officer, PretaHub (Brazil). This company empowers the social mobility of Brazil's Black population by promoting Black entrepreneurship, and addressing structural racism and gender disparities to promote entrepreneurship based on opportunities.
Ashif Shaikh, Founder & Director, Jan Sahas, (India). This revolutionary organisation has empowered millions of migrant workers in India by establishing and providing access to social security delivery system using a mobile app.
Corporate Social Intrapreneurs:
Leaders within multinational or regional companies who drive the development of new products, initiatives, services or business models that address societal and environmental challenges
Prashant Mehra Vice-President, Social Inclusion, Mindtree (India). Prashant spearheaded technology platforms as a public good and capital asset that work at the grassroots level and address market inefficiencies reaching over 2 million people.
Corinne Bazina, General Manager, Danone Communities, Danone (France). Under Corinne Bazina's, Danone Communities supports 12 social businesses who develop sustainable models that address challenges such as malnutrition, access to water, and overall poverty reduction, across 15 countries and is directly reaching 6 million people every day.
Nicola Galombik, Executive Director, Inclusive and Sustainable Growth Catalyst Division, Yellowwoods Holding Sarl (South Africa). Under Galombik's leadership, this company reaches over 1 million direct beneficiaries, including economically marginalized children, public school students, young work-seekers, and inclusive suppliers in the Yellowwoods business value chains.
Hadi Wibowo,President Director, Bank BTPN Syariah. This is the only bank in Indonesia that focuses on serving productive underprivileged families, also known as the "unbankable" for having neither financial records nor legal documentation. His prior experience in the parent company, Bank BTPN, includes leading Branchless Banking, a financial inclusion initiative. He has reached over 7 million people throughout his work with the unbanked communities.
Social Innovation Thought Leaders:
Recognized experts and champions shaping the evolution of social innovation
Jaff Shen Dongshu, Chief Executive Officer, Leping Social Entrepreneur Foundation (People's Republic of China). Jaff transformed and strengthened the social innovation space in China, partnering with global, domestic, business, academic and social sector partners.
Tse Ka Kui (KK), Co-Founder and Chair, Education for Good CIC Ltd. (Hong Kong SAR). KK is at the helm of many initiatives, projects and partnerships that have helped influence the field of social innovation in Hong Kong, and even taught the first course on social entrepreneurship at Hong Kong University.
Ndidi O. Nwuneli, Co-Founder Sahel Consulting Agriculture & Nutrition Ltd. & AACE Foods, and Founder of LEAP Africa and Nourishing Africa (Nigeria). Ndidi's impact on agriculture, nutrition, youth development, and philanthropy sectors across West Africa has been significant given her role in shaping policy, launching ecosystem solutions, and training the next generation of social innovators. Her research and books on scaling social innovation, agriculture and food entrepreneurship, ethics, governance, and succession are widely utilized by entrepreneurs in the region.
Cathy Clark, Faculty Director, CASE (The Center for the Advancement of Social Entrepreneurship), Duke University (USA). Cathy has helped to define and build impact investing and social entrepreneurship for over 30 years. She is a serial "intrapreneur", collaborative partner and pioneering influencer.
Public Social Intrapreneurs:
Government leaders who harness the power of social innovation social entrepreneurship to create public good through policy, regulation or public initiatives
Ada Colau i Ballano, Mayor of Barcelona (Spain). Ballano is the first woman to hold the office of the Mayor of Barcelona, as part of the citizen municipalist platform, Barcelona En Comú. Colau was one of the founding members and spokespeople of the Plataforma de Afectados por la Hipoteca (Platform for People Affected by Mortgages).
Cynthia McCaffrey, UNICEF Representative to China (People's Republic of China). Under her leadership, UNICEF Global Innovation has reached millions of at-risk children and youth around the world.
Will COVID 19 further exacerbate xenophobia and populism?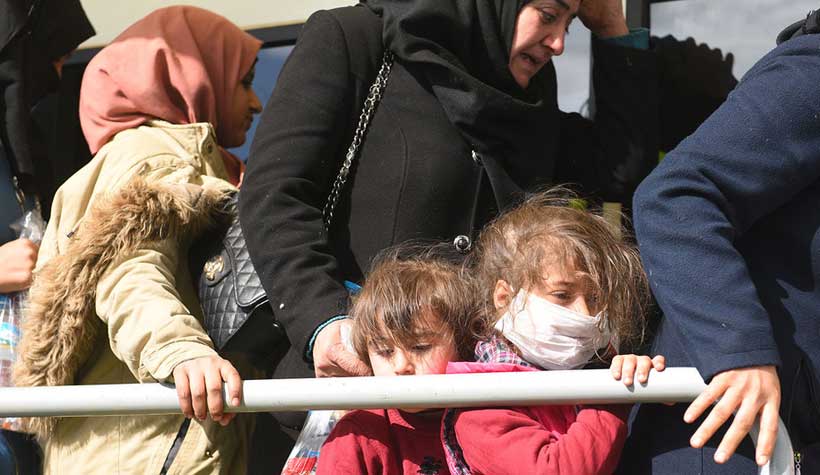 The onset of COVID 19 saw a significant rise in racism and xenophobia. From racist incidents against Africans in Guangzhou to anti-Asian racism to just about everywhere.
This comes after a decade of rising xenophobia driven by the fallout from the global financial crisis of 2008. Duarte, Trump, Erdogan, Bolsonoro, Johnson, Xi Jinping and Putin all traded successfully in these waters. Last year the United Nation's Secretary-General António Gutiérrez formed a special UN team to combat hate speech. As an example of the growing hate discourse he cited 'how the debate on human mobility, for example, has been poisoned with false narratives linking refugees and migrants to terrorism and scapegoating them for many of society's ills.' The fear now is that as the global economy enters a prolonged period of economic recession this will create a fertile environment to extenuate further xenophobia along with its populist political cheerleaders.
2020 also saw the Black Lives Matters movement emerge into the political and social discourse in what seems like an epoch defining way. Add it all together and it seems that we have reached a tipping point of global racial discord and distrust of the 'other'.
History can be instructive here. The onset of the Spanish Flu of 1918-1920 was bookended eleven years later by a global financial crash in 1929. The exact opposite sequence has now happened. The global financial crisis of 2008 has been bookended by COVID 19, also eleven years later in 2019.
This disrupted sequence may actually prove significant. The first (financial) crisis in 2008 ushered in many populist politicians; the second crisis (health) exposed them. Many of the most badly affected countries, as a consequence of poor crisis management, come from this pool of populist administrations.
The economic consequences of the shutdowns are already playing out and more pain will follow through into 2021, but electorates and populations do have the near history hindsight of populist promises post the 2008 financial crisis to consider. This may well in time steer populations away from the same fiery promises of nationalist exceptionalism and sunlit uplands.
Some commentators think the advent of vaccine nationalism will provide political deliverance for these same populist leaders. Yet if countries with a large number of cases lag in obtaining the vaccine and other medicines, the disease will continue to disrupt global supply chains and, as a result, economies around the world. That is in nobody's interest.
Additionally, the assertion that xenophobia and discrimination are all on an upward trajectory can be contested. For example, according to a 2019 Pew Research Centre survey of 18 countries, in 1994 63 per cent of US citizens felt immigrants were a burden on the country. Fast forward 25 years and the figures are reversed. By a ratio of two to one, US citizens are pro-migration. According to the same Pew survey, majorities in top migrant destination countries, which host half of the world's migrants, say immigrants strengthen their countries. Majorities in the UK, France, Spain, Australia, Canada, Sweden and Germany all agree with the statement 'migrants make my country stronger'.
There is also a generational shift in play. According to the results from the 2017 'Global Shapers Survey' by the World Economic Forum, for a large majority of young people, identity is not about region, geography, religion or ethnicity; they simply see themselves as 'human'. This is also the most popular answer choice across all regions. Majorities in the US among Generation Z (born after 2000) and Generation Y (born after 1981) say increasing racial and ethnic diversity in the US is a good thing for society. In 1958, only four per cent of Americans approved of inter-racial marriage, according to Gallup polling. Support only crossed the 50-per-cent threshold in 1997. It has now reached 87 per cent.
All this is has been feeding into the calculus of global companies who are becoming unlikely champions in the fight against xenophobia.
According to a 2018 Deloitte Millennial Survey, 69 per cent of employees who believe their senior-management teams are diverse see their working environments as motivating and stimulating. And 78 per cent of Millennials who say their top teams are diverse report that their organizations perform strongly in generating profits. Firms seen as diverse and perceived to have a diverse workforce are rated highly by Gen Y and Z. They want to work for them and buy their stuff.
In many ways, COVID 19 will probably push the private sector further in the diversity and inclusion direction, although the need to do this is in a more structured way (a recent global survey found only 35% of companies gathered data on company diversity).
Diversity particularly in decision-making brings multiple perspectives to bear on problems. This is not just corporate guff – this stuff really matters. There is plenty of empirical evidence to back all this up. In the 2008–09 global financial crisis, banks with a higher share of women on their boards were more stable than their peers and the evidence suggest that banks run by women might be less vulnerable in a crisis.
This is not to downplay the pervasive threat that xenophobia presents. It continues to impact on millions of people's daily lives, often in most distressing ways. Migrants are still being washed up on Greek beaches while the well-heeled look the other way.
Yet, there is plenty of counter evidence for optimism. Populist leaders have been found out. Greater global connectivity is helping create greater awareness of different perspectives, views, cultures and ways of doing things. Many Front line workers in hospitals treating the victims of COVID 19 (along with supermarket workers and cleaners) are migrants leading to a greater appreciation of their role in societies.
The philosopher Bertrand Russell remarked that collective fear stimulates herd instinct, and tends to produce ferocity toward those who are not regarded as members of the herd.
With so much talk of 'herd immunity' COVID 19 has clearly demonstrated that we are all in fact part of the same herd.