70 years after Auschwitz – deliberate attempts to rewrite history
The last week's Auschwitz ceremony marking 70 years since the notorious death camp's liberation had a huge turnout. Three hundred survivors of the camp attended. Given the age of Holocaust survivors, the importance of passing their story on to new generations has never been greater. Comparing politicians to Hitler or countries to nazi Germany has become a commonplace insult. But the unspeakable horrors unleashed by history's most vicious regime bear no comparison.
The Holocaust marked a systematic effort to exterminate entire ethnic groups — most prominently the Jews but also the Roma and Sinti — alongside the slaughter of homosexuals and the disabled. Millions of prisoners of war from the Soviet Union, Polish civilians and political and religious opponents of the nazis including communists, trade unionists, Freemasons and Jehovah's Witnesses were also exterminated.
The world anti-fascist war which defeated the nazis resulted in efforts to ensure such atrocities would never happen again. But the collapse of the Soviet Union — which played by far the greatest part in defeating the fascist menace, as well as being the liberator of Auschwitz — has seen a deliberate attempt to rewrite history.
The European Parliament sponsors a Day of Remembrance for Victims of Stalinism and Nazism, a pernicious attempt to equate communism with fascism. As Russian communist Il Melnikov said yesterday, virulently anti-Russian regimes in the Baltic states openly celebrate Waffen SS veterans.
Monuments to the Red Army soldiers who, in Winston Churchill's words, "tore the guts out of the nazi war machine" have been torn down and broken up in Estonia, Latvia, Lithuania and, since the fascist-backed coup of February last year, in Ukraine.
Ukraine has seen the worst of the resurgence of fascism. New Year's Day in Kiev saw rank upon rank of torch-bearing neonazi thugs march in honour of Stepan Bandera, who murdered thousands of Ukrainian Jews and Poles during the second world war.
Far-right groups Right Sector and Svoboda do not even bother to hide their racism — but as allies of the pro-EU regime in the country are politely ignored by Western governments, deemed useful for crushing the anti-fascist resistance in the east which hampers attempts to bring Ukraine into the Nato military alliance.
That context explains Ukrainian Prime Minister Arseniy Yatsenyuk's bizarre comments – during his recent visit to Germany – about the Soviets attacking Germany in the second world war, and the Polish foreign minister's reluctance to acknowledge Russia's role. Anyone who dared to acknowledge the historical reality would have no choice but to disown the Kiev regime. The shameful and highly disturbing failure to invite Russia's president was part and parcel of the same narrative that paints the Soviets out of the picture. That is no comment on President Putin himself, a right-wing and authoritarian leader who presides over a corrupt neoliberal state. But freezing out the Russians indicates a further step away from the global anti-fascist unity established during World War II.
There are few signs that the lessons of that war have been learnt in the West. The United Nations, originally designed to prevent the world from sliding into war again, is increasingly sidelined as Washington, London and Paris ignore a body which cannot be relied on to approve the invasions and bombing sprees that are now a routine tool of Western foreign policy. As war rather than peace is increasingly seen as the natural state of things, as violence, hate crimes and racism are again on the rise, we should use the anniversary of Auschwitz's liberation to remember where they lead.
Polishing – Yes, but refurbishing – No!
The latest remarks of the Polish Foreign Minister, Grzegorz Schetyna, and the broader agenda they are part of – has invited international ridicule of his own by saying on Polish radio that it was Ukrainians, rather than the Russian Soviet Red Army, which liberated the Auschwitz concentration camp at the end of World War Two. However, this statement was not made by accident. His listeners were expected to draw a conclusion from it.
The Polish Foreign Minister's remarks could not have been more ill-timed, against the backdrop of the carnage being carried out by Kiev in the East of its own country and its own people, which is turning the US-inspired local conflict into an effective proxy war between the US and Russia.
Russia has rightly accused Poland of engaging in a "mockery of history" to support the official US and NATO line on Ukraine. As UK-based journalist and writer Neil Clark recently said: "The fact of the matter is that it was the Soviet Red Army which liberated that appalling camp Auschwitz…Yet now in 2015 we are rewriting history to write out the role of the Red Army liberating Auschwitz for political purposes."
All this was famously foreseen by George Orwell, who wrote: "The most effective way to destroy people is to deny and obliterate their own understanding of their history" and "indifference to objective truth is encouraged by the sealing off of one part of the world from another, which makes it more difficult to discover what is actually happening …facts will be so dishonestly set forth in that the ordinary reader can be forgiven either for swallowing lies or for failing to form an opinion."
By kindness of the UK Morning Star Editor
Human Trafficking in South Asia: Combating Crimes against Women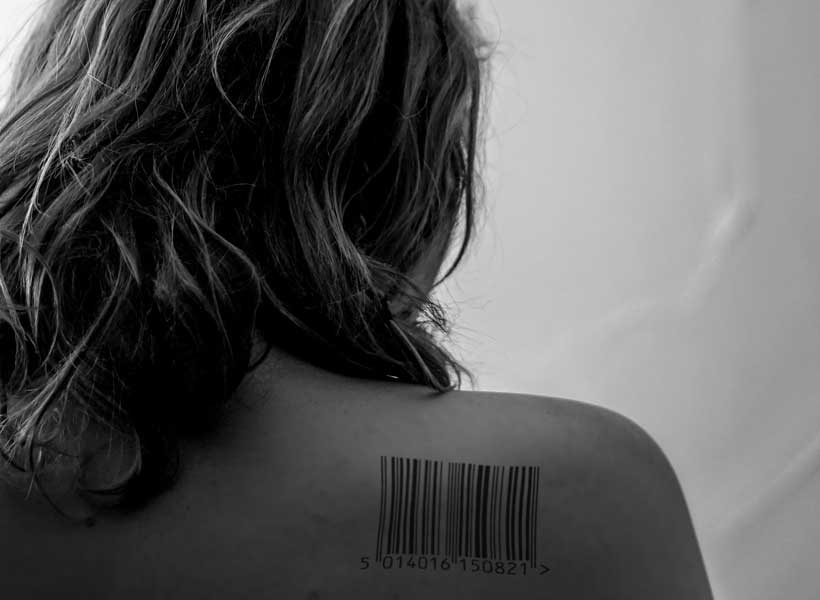 Human trafficking is a lucrative crime with instant results, an offence of grave circumvention of human existentialism and a slap on the global security wall. While confronting human trafficking still remains an unfulfilled obligation of the international community as it is a global problem. However, SAARC has also committed to stamping it out while realizing its causes such as rampant poverty, inaccessible healthcare, gender discrimination, class conflicts, and minority injustices. South Asia is a region that is encountered with challenges of human rights such as prevention of human trafficking in women and children for prostitution, devising legal protection for children and evolving mechanism for combating terrorism. In South Asia, human rights discourse has become more intense in the wake of external castigation of its human rights record. Indeed, many Western governments and human rights watchdog institutions perceive South Asia as a reservoir of multi-dimensional discrimination in every walk of life. SAARC governments are mired in human rights transgressions contrary to their constitutional vision, mandate, and the rule of law, democracy, and good governance. South Asian consciousness against corruption, respect for governance institutions, human dignity, and probity in public and private life have been depleting at a pace that has not been experienced before.
Norberto Bobbio—an Italian philosopher—rightly expressed that the supremacy of human rights in present political and legal discourse as a revolutionary upsetting of the primordial practices in ruminating the primary task of moral philosophy to evolve in the designing of a compendium of duties instead of rights. From Two Tablets of Moses to Cicero' De officiis including Immanuel Kant's Sittenlehre which was construed as an edifice of duties raising the question in Kant's second Critique is not "What are my rights?" but it posed "What should I do?" Therefore, the human rights situations of SAARC region cannot be assessed in total disregard of its historical and regional circumstances, nor can it be analyzed as per the preconceived model, tradition or standard of another region. Therefore, people of South Asia derived their viewpoints on human rights issues from their historical circumstances and practical experiences and formulated relevant policies and laws. However, Article 3 of the UN Protocol to Prevent, Suppress and Punish Trafficking in Persons, Especially Women and Children (2000):
"Trafficking in Persons' shall mean the recruitment, transportation, transfer, harbouring and receipt of persons, by means of the threat or use of force or other forms of coercion, of abduction, of fraud, of deception, of the abuse of power or of a position of vulnerability or of the giving or receiving of payments or benefits to achieve the consent of a person having control over another person, for the purpose of exploitation. Exploitation shall include, at a minimum, the exploitation of the prostitution of others or other forms of sexual exploitation, forced labour or services, slavery or practices similar to slavery, servitude or the removal of organs."
In this context, it is everyday human rights issues that determine the directions in which people are capable of living their lives in South Asia and elsewhere, they are of tremendous significance not only to all of us as individuals but also to us as members of South Asian society. Therefore, everyday human rights issues should be central to our collective social memory and practice just like certain international and domestic human rights events, victories, abuses and personages. The challenge, however, lies in trying to make these everyday issues attractive and newsworthy enough to capture people's attention. What role can media play in illuminating these everyday human rights issues? Let's try critically to analyze the questions arising out of the "SAARC Convention on Combating and Prevention of Trafficking in Women and Children for Prostitution", the strengthening and enforcing of SAARC Convention on Promotion of the Child Welfare in South Asia and SAARC Regional Convention on Suppression of Terrorism in the light of on-going conceptual deliberations.
Human trafficking comes with a modern visage that derives its contours from antiquity and known as modern day slavery. Human trafficking is resorted by employing fraud, force, and coercion for prostitution, debt bondage, forced labour. Age and gender barriers are irrelevant in human trafficking as it is evident from the trafficked women of all ages, men, young children and teenagers. However, human trafficking is a global issue that has been affecting Global North and Global South countries alike and attained the proportions of organized crime. Human trafficking in women and children for prostitution has become a global trend and an offense that has been mushrooming and affecting almost every nook and corner of the world both as sources of passage or destination country. As per the UNODC (United Nations Office on Drugs and Crimes), victims from at least 127 countries have been recognized, and it is projected that a criminal is exploiting more than 2.4 million people at any given time. The ILO expects that there are 2.4 billion people in the world at any given time involved in forced labour and subjected to exploitation due to human trafficking. Around 800,000 women and children are trafficked every year across international borders out of which 80% are ending in forced prostitution. This projection does not include those trafficked within their own countries or missing children. Human trafficking in women and children for prostitution is a grave violation of human rights and has been regarded as a modern form of slavery. The United Nations projects that the trafficking of women and children for forced prostitution in Asia has victimized more than 30 million people. According to the OECD Reports, the human trafficking industry ranks among the top three highest grossing illegal criminal industries along with illicit drugs and arms. The study shows that over 160 countries across the world are known to be affected by human trafficking. It means that human trafficking is a terrible global reality and statistics adumbrated above would bleed the heart of every right-thinking person.
Thus, human trafficking poses an extreme threat to human rights and human dignity of considerable people in various parts of the world. It stays one of the least understood forms of transnational crime, with significant gaps existing in both the data on the incidence as well as differences in the ability of lawmakers to appropriately address the problem in their respective countries. Human trafficking is a life-threatening violation of human rights because of the involuntary manner in which trafficked victims are entrapped, transported, recruited and subsequently subjected to abuses and exploitation. The UN Office on Drugs and Crime, Regional Office for South Asia, (UNODC-ROSA) and the UN Women, South Asia signed a Memorandum of Understanding under which they committed to strengthening the present levels of cooperation in dealing with the organized crime of human trafficking in the eight SAARC countries. According to Article 1 of the SAARC Convention on Preventing and Combating Trafficking in Women and Children for Prostitution, 2002 "trafficking" denotes that the:
"moving, selling or buying women and children for prostitution within and outside a country for monetary or other considerations with or without the consent of the person subjected to trafficking."
Unfortunately, there is no universal definition of trafficking, and the SAARC domestic laws even now lack a shared understanding of trafficking. Although India has a specific law on trafficking, but it does not define trafficking; it represents "prostitution" to have the usual attributes of trafficking for sexual exploitation. However, to determine the efficacy of criminal justice systems in South Asia and their effectiveness in addressing trafficking, it is essential to compare the standards in South Asia to the UNTOC standards as embodied in the Trafficking Protocol. The Protocol is reasonably comprehensive regarding looking at a variety of strategies to combat cross-border trafficking. Therefore, these gaps have raised several questions which have to be attended such as:
How to identify the administrative weaknesses in the enforcement system of anti-trafficking mechanism on a comparatively footing in South Asia?
Why there is a low number of arrest, prosecutions, and convictions for human trafficking in SAARC jurisdictions?
What are the reasons for insignificant legal integration of human rights, gender and child rights in domestic anti-trafficking laws and policies in SAARC countries?
What is the threshold of repressive state protection, prevention efforts in trafficking prone areas in SAARC jurisdictions?
Human trafficking encompasses recruitment, transfer, transportation, harbouring of persons through the use of duress, force, fraud, or coercion for exploitation. Economic inequalities, social disparities, and politico-cultural conflicts have led to the human mobility within all SAARC jurisdictions and across the borders in South Asia. Globalization has encouraged free movement of capital, technology transfer, expert exchanges, and sex service tours. Socioeconomic dependency, gender disparity, Illiteracy, cultural stereotypes, violence, social stigmatization, and endemic poverty inter-aliasociological deprivation of women and children in power-sharing, non-negotiable situations that have pandered to the emergence and mushrooming of the commodious problem of women trafficking in the entire SAARC region. This alarming spread of sex trafficking has fuelled the spread of HIV infection in South Asia, posing a unique and severe threat to community health, poverty alleviation and other crucial aspects of human development. Although the SAARC Convention on Trafficking in Women and Children has been a significant breakthrough, most of the SAARC countries do not have anti-trafficking legislation or means to protect the victims. Therefore, SAARC countries must make a concerted effort to treat women trafficking victims as "victims" of human rights transgressions in all their anti-trafficking policies and practices.
Abolition of women trafficking is inescapably a long-term process that involves a catena of causes like poverty, education, gender inequality, minority rights, and healthcare along with dismantling the actions of criminal syndicates. By its very nature, women trafficking for prostitution are a surreptitious crime for which adequate and comparable statistical data is rarely available. As of January 2017, 170 nation-states have ratified the Additional Protocol to Prevent, Suppress and Punish Trafficking in Persons Especially Women and Children to the UN Convention against Transnational Organized Crime which was adopted in 2000 (also known as Palermo Protocol) and India has even ratified it. The Palermo Protocol was the first international legally binding instrument with an agreed definition of human trafficking. However, there is an urgent necessity for greater collaboration between security agencies of South Asian countries to protect the victims. The key challenges to human trafficking in South Asia are porous borders, growing trade links, incoherent approach, lingual hurdles and time-consuming process of identification, verification, coordination, and implementation. Thus, it highlights the need for greater collaboration and assistance to rehabilitate and rescue victims of trafficking. At the same time, the UNODC South Asia must assist SAARC countries to develop comprehensive and sustainable responses to trafficking in persons. Such interventions include the prosecution of perpetrators, protection, and assistance of victims and, most importantly, prevention measures. SAARC jurisdictions countries have to have a unified and integrated action against human trafficking in the spirit of shared responsibility.
Environmental Governance and Human Rights: The Role of The Civil Society And Challenges in India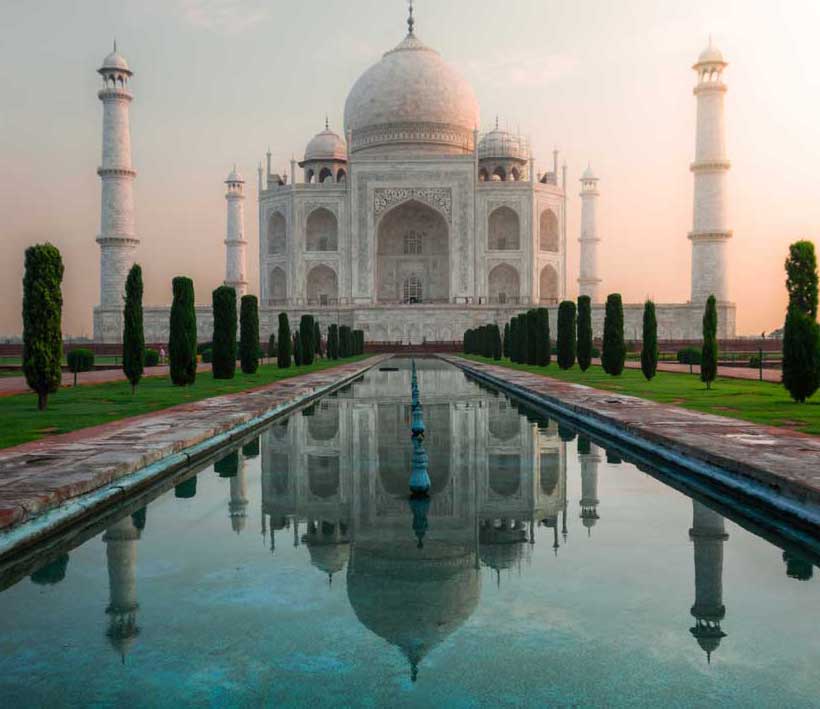 The Indian judiciary is often credited for developing environmental jurisprudence in India. The Indian courts have devised and put to use a unique method of imparting environmental justice-doing away with the principle of locus standi and devising Public Interest Litigations (PILs) instead. Moreover, environmental governance largely rests in the hands of the government, the Ministry of Environment, Forest and Climate Change (MoEFCC) being the nodal agency in the administrative structure of the Central Government for the planning, promotion, co-ordination and overseeing the implementation of India's environmental and forestry policies and programmes. However, active participation of the local communities, farmers, students, environmental activists, academicians, lawyers, NGOs and members of Civil Society in galvanizing the government machinery for establishing and implementing norms related to the environment as well as in mobilizing the masses for environmental causes must not be overlooked.  While the top-down approach followed by the Judiciary in recognizing and enforcing environment principles is often appreciated, the bottom-up approach adopted by the civil society to strive for environmental justice also deserves mention.
Civil Society and Environmental Governance-An Interface
Although there is no clear-cut definition of civil society, it is mostly understood in contrast to the state. Cohen defines civil society as "we understand "civil society" as a domain of social exchange between economy and state, comprised above all of the close area (especially the family), the sphere of associations (especially voluntary groups), social movements, and forms of public communication. Modern civil society is created through forms of self-constitution and self-mobilization. It is institutionalized and generalized though laws, and especially subjective rights, that stabilize social differentiation. While the self-creative and institutionalized dimensions can exist separately, in the long term both independent action and institutionalization is necessary for the reproduction of civil society."The American writer Jeremy Rifkin calls civil society "our last, best hope''; New Labour politicians in the UK see it as central to a new "project" that will hold society together against the onrush of globalizing markets, the United Nations; the United Nations and the World Bank see it as one of the keys to "good governance" and poverty-reducing growth. The membership of the civil society is quite diverse, ranging from individuals to faith-based and educational institutions to pressure groups such as NGOs or not-for-profit organizations.
Governance is often described as a new form of regulation that differs from traditional hierarchical state activity ('government'). Generally, 'governance' implies notions of self-regulation by societal actors, of private-public cooperation in the resolving of societal issues and new forms of multilayered policy. Environmental Governance is defined as the process that links and harmonizes policies, institutions, procedures, tools and information to allow participants (public and private sector, NGOs, local communities) to manage conflicts, seek points of consensus, make fundamental decisions, and be accountable for their actions. In the context of Global Environment Governance, Gemmmill and Bamidele-Izu have identified the following five major roles which civil society might play in global environmental governance: (1) collecting, disseminating, and analyzing information; (2) providing input to agenda-setting and policy development processes; (3) performing operational functions; (4) assessing environmental conditions and monitoring compliance with environmental agreements; and (5) advocating ecological justice. The increasing role of civil society in global environmental diplomacy is often explained with two arguments: 1) Civil society representatives provide valuable information and expertise to governments and thus help them reach "better," that is, more effective, agreements. This information provision role becomes particularly important when governments face budgetary constraints. 2) They provide legitimacy to intergovernmental negotiations and thus mitigate the "democratic deficit" in global policy making, which takes place far away from domestic political arenas and the national demos.
Environmental Movements in India and Role of Civil Society
The environmental movement is a type of "social mobility that involves a group of individuals and alliances that perceive a common interest in environmental protection and act to bring about new changes in environmental policies and practices."In India, these movements emerged as a response to the environmental challenges arising due to the developmental policies espoused by governments. The Chipko Movement or the Chipko Andolan was perhaps one of the first ecological movements which saw the participation of marginalized and tribal communities in forest conservation. Starting as Forest Satyagraha in the 1930s in Uttar Pradesh (now Uttarakhand), the movement has spread too many other States in India like Himachal Pradesh, Rajasthan, and Karnataka by 1980s.  The upsurge of similar environmental movements, demanding that forest ownership and management must revert from state to communal hands and that local communities should be actively involved in afforestation programs brought significant changes in government's policy about forest management. A large number of non-governmental organizations (NGOs) ably assisted the environmental movements in their efforts: the directory of environmental NGOs in India published in 1989 lists 879 large and small NGOs spread throughout the country of which half were involved with forest-related issues.
The success of this collaborative struggle was reflected in India's National Forest Policy of 1988 and the Circular on Joint Forest Management of 1990. In revising its national forest policy in 1988, the Indian government for the first time declared that forests were not only to be commercially exploited but must also contribute to soil conservation, environ mental protection, and the survival needs of the local population. Another significant environmental movement in the history of modern India is the movement against the Silent Valley Project. The Silent Valley is a stretch of Tropical Evergreen Forest in Pallakad district of Kerala.   The Movement was launched against the decision of the State government to build a hydroelectric dam across the Kunthipuzha River that runs through the Silent Valley. However, because of the strong opposition from NGOs, conservationists, academicians and eminent writers, corporate and political leaders along with the media, Silent valley was declared a protected area in 1981 and the Project was called off in 1983.
The Save the Narmada Movement (Narmada Bachao Andolan, NBA) is the people's movement launched against the construction of huge dams on the river Narmada. NBA is a non-governmental organization (NGO) that mobilized tribal people, adivasis, farmers, environmentalists and human rights activists against the Sardar Sarovar Dam being build across the Narmada River, Gujarat. Their campaign led to the establishment of a Bank commission in 1991 to independently review the project, which ultimately recommended the World Bank's withdrawal. One of the most important features of these environmental movements in India has been the active involvement and participation of local voluntary organizations or Non-Governmental Organizations (NGOs). For example, Dasholi Gram Swarajya Mandal (DGSM),a cooperative organization started by Chandi Prasad Bhatt actively participated in the Chipko Movement along with activist Sunder Lal Bahguna. Inspired by Gandhian principles of Non-violence and the idea of Sarvodaya (self-determination), the cooperation educated the village-community and mobilized them against the logging of trees.
Similarly, the Kerala Sastra Sahitya Parishad (KSSP) started the agitation against the Silent Valley Project. KSSP, a People's Science Movement (PSM) founded in 1962 from Kerala published a socio-political report on the ecological, economic, and social impacts of the hydro-electric project proposed in the Silent Valley. The Movement also saw the participation of eminent poets and writers, who educated the masses about the significance of the valley through stories, poems, dramas, speeches, and articles. Poet-activist Sugathakumari's poetry "Marathinu Stuthi" (Ode to a Tree) became the opening song/prayer of most of the "save the Silent Valley" campaign meetings. The KSSP also worked for the energy needs of the State and developed environmental- friendly alternatives such as smokeless chulhas and irrigation using ground water to the optimum extent. The alternatives suggested by the organization were widely adopted or practiced that the UNESCO conferred its Right to Livelihood Award on KSSP and the UNEP included it in its `Roll of Honour. The protest groups formed in all three affected states of Gujarat, Maharashtra and Madhya Pradesh and included or were supported by persons facing displacement, students, social activists, Indian environmental NGOs, international NGOs, and transnational networks. The support groups of Narmada Bachao Andolan mainly of activist groups and registered NGOs mainly classified into three main groups- those with interest in human rights, the environment, and alternative development.
Environmental Human Rights and Environmental Justice: The Legal Strategies and the Role of Civil Society
India owes its environmental activism mostly to Public Interest Litigations (PIL) developed by Justice P.N. Bhagwati and Justice Krishna Iyer, two Supreme Court judges in the 1980s. The Supreme Court of India declared that "where a wrong against community interest is done, the principle of locus standi will not always be a pre-requisite to draw the attention of judiciary against a public body for their failure in discharging constitutional duties." By taking on board the citizens' concern about an inactive or indifferent legislature and executive, the Supreme Court has created space for the civil society groups to engage as active participants in the scheme for protecting the environment and ensuring an individual right to a healthy environment. As a result, in some cases, civil society groups have put forward different views on development activities such as the socio-cultural and environmental impact of development policy in the environmental decision-making process. Moreover, by allowing the third party to file cases related to the environment, the court has given voice to the inanimate objects, like forests and rivers, which cannot represent themselves in courts.
However, the role played by concerned citizens and NGOs in filing these PILs is essential. A number of these cases, beginning with the Dehradun Lime Stone Quarrying case (1989 AIR 594) followed by the Tehri Dam case (AIR 2008 MP 142),Bichhri Village Industrial Pollution case, (Writ Petition No. 967/1989)Vellore Leather Industry Pollution case, (AIR1996SC2715) Sariska Wildlife Sanctuary case (1993 SCR (3) 21) and T.N. Godavarman case ((1996) 9 S.C.R. 982) came to court's attention through Public Interest Litigations and were filed by either Non-Governmental Organisations (NGOs)or concerned citizen/environmental activists on behalf of other persons or groups or public. Several environmental activists like MC Mehta have filed PILs in Supreme Court of India to protect the environment. The lawyer cum environmental-activist, single-handedly, has filed petitions in the courts to protect the environment. Landmark environmental cases filed by him include the Taj Mahal case, ((1997)2 SCC 353) Ganges Pollution case (1988 AIR 1115), Vehicular Pollution case (AIR 1999 SC 301),Oleum Gas Leak Case(1987 SCR (1) 819), Kamal Nath Case ((1997)1 SCC 388) and many other such cases.
The Supreme Court Case Reports show that that out of 104 environmental cases from 1980-2000 in the Supreme Court of India, 54 cases were filed by persons who were not directly the aggrieved parties and 28 cases were filed by the NGOs on behalf of the affected parties. What makes these cases interesting is that in most of them, the Supreme Court has read environmental rights into basic fundamental rights (especially Article 21) guaranteed under the Constitution, thus making them a bedrock of environmental jurisprudence in India. The Supreme Court has also taught various environmental principles like Sustainable Development, Polluter's Pay Principle, Precautionary Principle, Public Trust Doctrine and Principle of Absolute Liability into these cases, and thus, within environmental jurisprudence.
Environmental Governance Challenges: The Road Ahead
Indian Courts, while deciding upon an environmental issue, are often confronted with the problem of striking a balance between development needs of India and protection of the environment. For example, in Rural Litigation & Entitlement Kendra, Dehradun v. The State of Uttar Pradesh(AIR 1985 SC 652), the Supreme Court, was informed about the developmental needs of the region that the closure of the mining operations would result in and the subsequent loss of jobs by the workers. The Court took the position that its action would undoubtedly cause hardships to them, but argues that it was the price that had to be paid for protecting and safeguarding the rights of the people to live in the healthy environment with minimal disturbance of the ecological balance and with avoidable hazard to them and their cattle, homes and agricultural land. The case is the classic example of the dilemma faced by the courts in resolving the debate between development and environment.
However, the problem faced in the enforcement of the decisions of the courts is more acute. In many respects, the Indian government machinery has failed to adequately enforce the existing environmental laws and the decisions of the court. Although there are many causes for this failure, the primary reason is corruption. While the judiciary has acted as the savior of environmental rights in India, the implementation of these rights has been highly problematic. Corruption exists at all levels of governments in India and its impact on the environment is profound, and amount to a clear violation of Article 21 of the Indian Constitution. One of the other reasons why executive has not been able to enforce environmental laws and decisions effectively is the inefficiency of the administrative bodies concerned with the implementation of these laws.  Since environmental concerns came into existence under the pressure of environmentalists and NGOs in India, therefore, one finds a piecemeal approach rather than an integrated approach at the planning level. Vyas and Reddy point out the problems in environmental governance in India, i.e. lack of coordination between various departments concerned with environmental issues. He notices that the functioning of various departments does not reflect the concern of the policy-makers towards environment since most of these departments are ineffective in implementing the environmental policies due to the limited powers are given to them.
Moreover, they do not have resources to assess the extent of environmental degradation scientifically. This lack of coordination seriously affects the implementation of laws and policies related to the environment. Another concern in this regard is the role played by the masses in implementation of the court's orders. For example, in the Delhi Vehicular Pollution Case, the role of civil society, especially citizens, is criticized. In this case, despite Court's pivotal role, lack of public participation was responsible to some extent for slow progress in cleaning up of Delhi air. To make the policies effective the available human resources capacity need to be augmented to address the environmental issues.
Long before the courts in India started delivering landmark judgments for protecting the environment, the civil society has generated enough environmental consciousness amongst the people to stand against any major destruction of the ecosystem they thrive on. Various social cum environmental movements spread along the country made it evident that people at the grass root, who are directly affected by the developmental policies persuaded religiously by the governments, will not surrender their cultural and social rights easily. These subaltern movements saw unprecedented participation and support of people from all walks of society; villagers, women, academicians, lawyers, students, activists, politicians, and NGOs. The environmental consciousness generated by and in the civil society as a result of these movements later found expression in the form of Public Interest Litigations. PILs became a tool in the hands of environmental crusaders and activists to persuade the government to uphold the rights of the citizens. However, the road for achieving environmental justice in India is fraught with challenges. The courts are often faced with the dilemma of choosing between development and environment, and the decisions are often not implemented in the way courts have meant them to be implemented. The reason is the lack of efficient machinery and widespread corruption.
70 Years On: UN Declaration on Human Rights from the lens of Victimology
Authors: Srimal Fernando and Vipin Vijay Nair*
The Universal Declaration of Human Rights (UDHR) adoption by the General Assembly of the United Nations (GAUN) 70 years ago, nonetheless, is more relevant to the future and today's society.  Everyone is entitled to all the rights and freedom set forth in this landmark declaration requires major attention. However, these defining characteristics of the UDHR constitute not only its strength, but also its weaknesses.  This important milestone in the UN history is a testament to the commitment of the UN to global rules and values. On this important occasion of the 70th anniversary of UDHR her press statement on 9th December, UN High Commissioner for Human Rights Michelle Bachelet said, "the document has gone from being an "aspirational treatise" to a set of standards that has "permeated virtually every area of international law".
The most meaningful words of   UN High Commissioner on the notion of human rights resonates in today's discourse. In the recent past conflicts, migration related issues, racial  polarization  and  inequalities   have  played   a large  role   in breakdown of societies.  Given the uncertainties, the numbers of people victimized due to hate crimes are unquestionably high. The distrust of reason is perhaps one of the most important traits of such issues. In fact, one could argue that victimology, as a subject doesn't immediately spring to the mind over these issues or as a problem-solving method. There is no doubt of Victimology as a branch of criminal justice studies has been responsible for the expanding knowledge focusing on the victims of crimes. Perhaps in order to understand the dynamics of victimization, Victimologists offers a more realistic picture about   Victimology as a domain of social science. Hence the introduction of victimology   was major step forward in strengthening the fundamental principals of the Universal Declaration.
Looking at some characteristics of victimology narratives within the judicial proceedings requires alternative   behavioral and forensic science methods to investigate the causes, is a part of a larger study of the victimology specialty. Therefore, the element Forensic victimology, a sub-division of victimology reinforces and is closely linked to criminal justice studies.  In this context Forensic victimology analyses victim's lifestyle and circumstances, the events leading up to their injury, and looks into the precise nature of any harm or loss that he or she had suffered.
While some nations looked for new laws to prohibit hate crime against individuals or groups, others sought the answers in solving this pertaining issuing relating to victimology using home grown methods. Various intervention strategies have been implemented in the recent past. There are various laws, declaration, codified rules and regulation that prevent individual under the international law, but these are working towards penalizing the wrong-doer and not focusing on the overall aspect and perspective of the crime. In the global context, laws that prohibit any type of hate crime against an individual or groups were partially fruitful.  Very few countries in European Union, North and South America have focused on implementing laws against hate crime.   However, 45 states in America expanded   this law and was major step forward.  Unquestionably, the most renowned organizations in the world such as United Nations High Commissioner for Refugees (UNHCR), International Criminal Court (ICC), The World Society of Victimology (WSV) holding consultative status with UN and Council of Europe, International Criminal Justice Institutes and other   related agencies have been playing a realistic role intervening in furthering of victimology subject. International consensus is growing on human rights and freedom's discourses that is designed to look beyond the victim stereotype and improves the policies relating to the prevention of crimes as well as to look into the victim themselves.
*Vipin Vijay Nair is Doctoral Research Scholar at Jindal Institute of Behavioral Sciences (JIBS) and a Research Fellow at Jindal Global Law School (JGLS)