Hit and Run, Iran? The Military Dynamics of Nonproliferation
Weapons of Mass Destruction or of mass delusion? To nail or derail
Ambiguity in Iran's weapon acquisition dynamics exacerbates mistrust, which is the core reason for the present standoff at the negotiating table. In this paper, I elucidate the Iranian military's capability and intention by delving into the main componential elements of weapon acquisition.
Weapons of mass destruction (WMDs) are not suitable for the Iranian Army, given its non-mechanized nature; its defensive military posture; its current status as a non-nuclear weapon state; and its sufficient conventional preparation to meet its protective security interests. This paper proposes three interlinked policy approaches to resolve the current impasse: (1) utilize Iran's technological dependency by requiring maximum international supervision of its dual-use but peaceful technology; (2) encourage Iran's problem-solving role and pacific behaviour by streamlining the current sanctions to avoid harming the Iranian economy as a whole; and (3) consider an alternative, noncoercive policy that respects Iran's legitimate technological and conventional defensive needs. This non-coercive approach would open the door to collaboration rather than confrontation through a gradual, piecemeal, and reversible policy.
1. Introduction
There are five military reasons why weapons of mass destruction (WMDs) are not an appropriate class of weapons for Iran. Careful examination of these reasons may help us to understand Iran's position on the acquisition of WMDs. First, tactically speaking, Iran is a non-possessor of nuclear, chemical, and biological weapons; second, the Iranian Army, because of its low number of armored vehicles and its logistical, communication, and command features, is a non-mechanized army; third, the Iranian Army is organized according to a defensive military posture; fourth, WMDs are not strategically suitable for Iran given its protective security interests; and finally, Iran's current conventional destructive capability meets the regime's core protective security interests without WMDs.
These five characteristics support the claim that WMDs are not suitable for the Iranian Army in a regional conflict. A dilemma arises, however, between Iran's secret pursuit of an enrichment program and the last three decades of discriminatory policies refusing Iran access to modern technology. Such a conflict demonstrates the inherent tension between the Nuclear Nonproliferation Treaty's (NPT's) prohibition on proliferation (see Articles 1 and 2) and its provision of the right to nuclear energy (see Article 4)[1]. Ultimately, the boomerang effect of incremental sanctions and prolonged negotiations with the P5+1 may set both sides on a path with unwanted and unwarranted consequences. To avoid this, the P5+1 should strive to better understand the Iranian military's weapon acquisition dynamics and to approach negotiations with an impartial and sound judgment.
Two main concepts in understanding weapon acquisition are means and ends. These two notions were introduced into the literature of military studies by Carl von Clausewitz. His definition of war as a "real political instrument, a continuation of political commerce…by other means" highlights the importance of military means and their political ends[2].This definition has been widely adopted by other strategists as well. For example, Liddle Hart defined strategy as "the art of distributing and applying military means to fulfill ends of policy[3],"and Hedley Bull considered strategy as "shaping means so as to promote ends in any field of conflict[4]." Barry Posen focuses on the interaction between means and ends instead of on one as the cause of the other. He defines strategy as a "chain of political ends and military means[5]."Hence weapon acquisition could be considered a political as well as a military instrument to achieve victory in war and to maintain security in peacetime. By this account, the acquisition of WMDs could be understood as the response of a state's military policies
to these two aims. Accordingly, a state's decision for weapon acquisition could be examined in terms of means and ends. Means encompass the tactical utility of a weapon in case of a probable war, and ends embody the strategic utility of a weapon during both war and peacetime. These two tactical and strategic concepts of the utility of WMDs are developed in this study to illuminate the appropriateness of WMDs for the Iranian Army.
2. Tactical Utility of WMDs for Iran
On the tactical level, three characteristics can help to determine Iran's disposition toward the acquisition or rejection of WMDs. The first characteristic is whether the Iranian military currently possesses WMDs capability; the second is whether it has a mechanized army; and the third is whether the Iranian Army has developed an offensive or defensive military posture. This paper postulates that the closer the Iranian government is to possessing WMDs, the more mechanized its army, and the more offensive its military posture, the less likely it will be to reject WMDs.
2.1 IRANIAN WMDS CAPABILITY
To describe a country as a WMDs possessor means that the state has the capability of mass
producing, weaponizing, and applying lethal chemical or biological agents, or nuclear weapon grade material, in war. By this definition, Iran does not possess chemical, biological, or nuclear weapons.
2.1.1 CHEMICAL WEAPONS CAPABILITY
Iraq's use of chemical weapons against Iran and Iraqi-Kurdish citizens in the 1980s, which was not met with serious international opprobrium, provided sufficient reason for Iran to research, produce, and develop lethal chemical agents for military application, at least for the period of the armed conflict. Despite such a volatile history, Iran did sign the Chemical Weapons Convention (CWC) on January 13, 1993, the first day that it was open for signature, and it ratified the Convention on November 3, 1997. The CWC entered into force for Iran on December 3, 1997[6].Iran has publicly acknowledged the existence of a chemical weapons program that was developed during the latter stages of the 1980 to 1988 war with Iraq. On ratifying the CWC, Iran opened its facilities to international inspection and confirmed that all its chemical weapons activities had been terminated and the facilities destroyed prior to the treaty's entry into force. The CWC utilizes three different verification systems: routine
inspection, challenge inspection, and clarification on State declarations. Since 1999 the Organisation for the Prohibition of Chemical Weapons (OPCW) has conducted scores of routine inspections in Iran, and to date no state has chosen to activate the challenge inspection provisions against Iran. There is only one report that the United States and Britain called for a challenge inspection to question Iran's initial declaration[7],but this was resolved by a clarification from Iran.
Iran's capability in chemical technology and material originated in old chemical industries, such as the Abadan refinery, the first of its kind in the Middle East. A more recent example is Pars Chlorine, a large factory in the north of Iran, which has the technological capability to produce dual-use chemicals. Pars Chlorine started operation in the city of Tabriz on November 22, 1998, with an export capability of two million U.S. dollars. The factory produces various chemicals, such as liquid chlorine, caustic soda, and chlorine acid, which are mainly used in water chlorination, detergents, paper mills, soap, and glass manufacturing[8]. There is sufficient domestic peaceful use for these products in Iran, and the Iranian general balance of trade does not show a significant change in export or import of chemical agents by which one could deduce that Iran is covering up chemical weapons production[9].
Iranian pursuit of chemical weapons defence has a long history. Between the years 1955 and 1960, eleven Iranian officers attended U.S. Army chemical and biological weapons (CBW) training courses to prepare for chemical weapons defence, given the probability of a Soviet chemical attack[10]. In April 1988, the Yasa Factory of the National Industries Organization began producing gas masks, initially in limited numbers, and a new area decontamination system known as Deraksh-6 was introduced at the same time[11].11 These preparations provided Iran with sufficient defensive power against chemical weapon attacks in any future war. Although Iran did develop the know-how for mass production of chemical weapons and is prepared for chemical weapons defence operations, it is not currently in possession of chemical weapons, and is therefore considered a non-possessor in this study.
2.1.2 BIOLOGICAL WEAPONS CAPABILITY
The Central Intelligence Agency believes that "Iran probably has the capability to produce at least small quantities of BW [biological warfare] agents[12]."The U.S. Office of the Director of National Intelligence's (ODNI's) January 1 to December 31, 2006, report to Congress, addressing Iranian biological warfare programs, stated that "Iran probably has the capability to produce large-quantities of some Biological Warfare (BW) agents for offensive purposes, if it made the decision to do so[13]."The 2010 ODNI report changed its 2006 assertion, however, assessing that "Iran probably has the capability to produce some biological warfare (BW) agents for offensive purposes, if it made the decision to do so." This qualified assessment could be interpreted as an indication that "U.S intelligence probably does not have evidence of any current Iranian BW program[14]."
Allegations made by Iranian opposition groups regarding Iranian biological warfare programs have never been substantiated, but the level of techniques utilized by Iranian institutes speaks for itself. Iran's high level of technology and experience suggests that, although Iran has not yet realized an offensive biological weapons program, it has the capability should it decide to do so[15]. The fact is that Iran did accede to the Geneva Protocol in 1929 and ratify the Biological and Toxin Weapons Convention (BTWC) in 1973, and it has actively participated in all subsequent negotiations to develop the Convention. In 1998 Iran hosted a trial inspection visit of the Razi Institute, the biggest institute of its kind in the country, on behalf of the BTWC[16].
2.1.3 NUCLEAR WEAPONS CAPABILITY
The issue of Iran's nuclear weapons capability is more complicated and more sensitive than its chemical and biological capabilities, thus it absorbs a great deal of international diplomatic and academic attention[17]. Iran and the International Atomic Energy Agency (IAEA) entered into an agreement for the application of safeguards in connection with the Treaty on the Nonproliferation of Nuclear Weapons. The agreement was entered into force on May 15, 1974, after being circulated by the IAEA on December 13, 1974[18].18 The IAEA's most comprehensive report, however, in November 2011, expressed its "serious concerns regarding possible military dimensions to Iran's nuclear programme[19]."19 These concerns were not actually new but were rooted in earlier reports confirming Iran's failure in a number of instances over an extended period of time to meet its obligations under its Safeguards Agreement, with respect to the reporting of nuclear material; its processing and its
use; and the declaration of facilities where such material has been processed and stored. The same controversial 2011 report, however, as well as a few reports in 2012, detracted from the above concerns by conveying that "the Agency continues to verify the non-diversion of declared nuclear material at the nuclear facilities and LOFs [locations outside of the facilities] declared by Iran under its Safeguards Agreement[20]."
Meanwhile, past estimates about when Iran might be able to produce a nuclear weapon have been proven unreliable[21]. In 2011 Director of the IISS Non-Proliferation and Disarmament Programme Mark Fitzpatrick concluded that, if Iran uses all its centrifuges at Natanz for weapons purposes, and if these centrifuges can continue to perform at their maximum output, then "a little over a year and seven months would be required for the first bomb's worth of HEU [highly-enriched uranium][22]." Fitzpatrick concluded in an October 2011 report that "[w]e can have high confidence that Iran does not today have a nuclear weapon and that it won't have one…a year from now," but he confirmed in the same report that "I have no confidence that Iran won't have a nuclear weapon two years from now. If they wanted to go for it and if everything went right[23]."This assessment does not take into account the time needed for the weaponization of the HEU or the gap between a nuclear explosive
device and a deliverable weapon. If we also consider the estimation of outgoing Mossad Director Meir Dagan, that "Iran will not have a nuclear bomb earlier than 2015[24],"the unreliability of current forecasts would be doubled.
Joseph Cirincione discusses five factors that are drivers or barriers for nuclear proliferation, namely (1) national security enhancement; (2) symbolic value of prestige; (3) domestic politics of three musketeers associating soldier, scientist, and political leadership ; (4) technology to maintain scientific achievements; and (5) economics that is commonly shared by the other four dynamics[25]. Cirincione believes that, of these five dynamics for proliferation, security is the most relevant factor for Iran, given Iran's peripheral stance that it would have much to gain and little to lose, while the other elements play minor roles. Nuclear weapons are non-prestigious to Iran because Iran has identified itself as being against proliferation in many regional and international conferences, and it has gained much prestige for its anti-proliferation disposition.
Domestically, harmony between military and scientific bureaucrats in exaggerating unsubstantiated security threats and/ or overstating the utilities of nuclear weapons may not be sufficient to convince Iran's theological leadership, who declared WMDs a religiously forbidden (haraam) class of weapons[26]. Technologically, the case of Iraq proved that developing countries are vulnerable to a "technology-denial strategy." In fact, the combination of sanctions and UN inspections crippled Iraq's nuclear project[27]. Nuclear weapons are neither economically reasonable nor could they be substitutes for conventional weapons[28]. Each class of weapons is designed for a particular mission and function, thus a WMD cannot replace conventional weapons, nor can it compensate for any weaknesses in conventional arms.
Finally, could nuclear weapons be an ultimate security guarantor against an existential threat to the Islamic Republic of Iran? Does any existential enmity exist around Iran to threaten its core and principal security interests? The second part of this study examines the background of the enmity and the regional conflicts surrounding Iran. It deduces that, after the fall of Saddam Hussein in Iraq, there has been no core security threat near Iran that is likely to necessitate the use of WMDs. Thus, a security model could not be applied to gain support for Iran acquiring nuclear weapons. Two classic cases that appear similar to Iran, South Africa during apartheid and Israel, are rejected because the Cold War has ended and the threats surrounding Iran are non-existential.
It is questionable, however, why the Islamic Republic decided to secretly pursue its enrichment program in the mid-1980s, in the middle of the war with Iraq. The Iranian concealment policy and its safeguard failures could be explained on two accounts: (1) technological discriminatory restrains; and (2) Saddam's WMD preparation. Iran's decision was in part a response to the explicit technological discrimination envisaged in the Western countries' policy of refusing Iran technological access, and to the Western countries' self-assigned role of denying Iran its legal rights under the NPT to access the peaceful uses of nuclear technology. In addition, Iraq's application of WMD against not only military targets but also civilians during the Iran-Iraq War left Iran with no choice but to engage in preliminary phases of enrichment, far short of a nuclear deterrence, to discourage such
a belligerent enemy from entering into a mutually expensive nuclear arms race. The multifaceted capability of Iraqi preparation for nuclear, chemical, and biological weapons was revealed after Iraq's first defeat in 1991, but secret reports of its activities were circulated to Iranian services much earlier through Iraqi oppositionists living in Iran during the war. Those reports of Iraqi WMD activities and actual use of chemical weapons substantiated a real threat to Iranian security until the collapse of Saddam's regime. Hence, mutual understanding between Iran and the IAEA regarding past Iraqi threats, as well as a discussion of technological discriminatory restraints, formed the cornerstone of their agreement in 2003 to initiate corrective measurements to resolve past issues.
The IAEA report on Iran, published August 30, 2012, confirmed that Iran has increased its production of twenty-percent-enriched uranium, and it has doubled the number of centrifuges it has installed (without feeding uranium hexafluoride [UF6] to start working) at the Fordow underground site. It was also revealed, however, that Iran had converted about half of its twentypercent- enriched uranium into fuel plates for a small research reactor in Tehran[29]. Iran's decision to convert so much of its twenty-percent-enriched uranium into fuel plates makes it very difficult to reconvert the uranium back again to be used in weapons application, and thus moves Iran further away from a weapon capability.
Despite many speculations that Iran is looking for nuclear weapons, the country is a member of the NPT and has repeatedly denied any intention of acquiring nuclear weapons. It has, however, long been involved in developing nuclear technology. Thus, if Iran decides to produce a nuclear explosive device, there is an embryonic capability to do so in a certain period of time, albeit under harsh and risky international, as well as regional, circumstances.
2.2 A MECHANIZED OR NON-MECHANIZED ARMY
The second major characteristic to consider in determining Iran's disposition toward the acquisition of weapons of mass destruction is whether it has a mechanized or a non-mechanized (infantry-based) army. The infantry-based force differs from the mechanized-based army primarily in terms of size, technological level, and the ability to integrate arms into operations[30].
Infantry-based forces have some armor, but they rely on dismounted or motorized infantry for the bulk of their combat power. At the most, they conduct set-piece operations, integrating arms at the tactical level. There is a significant change in the outcome of a mass destructive war depending on whether an army is mechanized. Mechanized armies have two advantages over non-mechanized armies in such wars. First, a mechanized army has a greater maneuvering capability and greater speed, which will help to minimize the effects of WMDs in combat. Second, armored vehicles are sealed to be resistant to a WMDs attack's side-effects, such as nuclear heat and radiation orbiological and chemical contamination.
To define an army as mechanized, the percentage of armored vehicles could be considered a crucial element. According to U.S. military authorities, "Mechanized-based armies normally mount at least 40 percent of their ground forces in armored vehicles[31]".
Thus, one way to assess whether an army is mechanized or non-mechanized is to divide the total active military personnel of the army by the number of its armored vehicles to determine the quantitative ratio of the personnel to the mechanized power of the army. The bigger this number, the less mechanized an army.
With 523,000 active military personnel, Iran has the most populous army of the Persian Gulf region. But this large manpower is not matched by a proportionate number of armored vehicles. The total number of military armored vehicles in the Iranian Army, according to the Military Balance for 2011, is approximately 2,978[32].Thus, there are only 5.7 armored vehicles for every 1,000 active military personnel (including the army, navy and air force). This ratio is 27.6 per 1,000 for Saudi Arabia and 81.5 per 1,000 for Israel. Table 2 shows the ratios across the Persian Gulf[33].
Iranian efforts to build up a mechanized army have made slow progress since the end of the war with Iraq given financial problems, foreign restrictions, and above all, the state's lack of an urgent objective to enlarge the mechanized echelon of the army.
Still, it is not sufficient to count main battle tanks and armored personnel carriers to judge whether an army is mechanized. At least two qualitative elements should be added to the quantitative analysis: (1) the power of mobilization or maneuverability; and (2) organizational coordination[34].In determining the mobilization power of a mechanized army, logistics can produce qualitative improvements in military effectiveness. The organizational effectiveness of an army can be explained as the coordination between the different arms of a force, not only between ground forces, but also between the army, the air force, and other participants in an operation.
The qualitative shortfall of the Iranian Army to provide a professional mechanized force could be traced to its logistical and coordination problems, which have historic and social roots. Iran's modern army is almost eighty-five years old, and its official formation dates back to the first conscript army in 1926, which came after a controversial approval by the parliament under the direct influence and insistence of Reza Shah Pahlavi[35]. The logistical problems of the Iranian Army did not begin with the revolution. Two determinant factors were in place before 1979, and they have not yet been resolved. The first is the diversification of military purchases, and the second is the lack of a united military command, even at the regional level. By 1979 Iran had military procurement contracts with thirty-three nations[36]. It is almost impossible to prepare the logistics necessary for such a diversified army in a war for an extended period of time.
Even before 1979, the Iranian Army's lack of unified command was represented in its regional divisions' separate operational and logistics commands. Although regionally organized, military units were not concentrated, and their operational and logistics commands reported separately to Tehran[37]. The political reasoning behind these military decisions was to avoid a power base that might attempt a coup. This prevented military divisions from achieving rapid action and organizational mobilization, and thus loosened the basic infrastructure necessary for the operation of a mechanized army.
Since the Islamic Revolution of 1979, another military division has grown: the Islamic Revolutionary Guard Corps (IRGC), or Sepah Pasdaran Enghelab Islami. The IRGC competes with the national army in terms of allocation of resources and loyalty to the regime. In 2005 a new doctrine was introduced to the Iranian Army, namely the mosaic defense, which was designed to overhaul the command-and-control structure of the IRGC's land forces, increasing their independence and flexibility in responding to local events. This new doctrine, while helpful in defensive operations, may not succeed in offensive operations, because of both insufficient power projection capability and institutional and bureaucratic differentiations between the IRGC and the regular national army[38]. The duality in the armies of one state decreases the effectiveness of the whole army and divides material units, command, and communication into two groups of independent, parallel players. Therefore, because of its low number of armored vehicles; its thin logistical preparation; and its lack of effective communication, control, command, and military coordination to sustain a massive offensive operation, the Iranian Army is non-mechanized.
2.3 MILITARY POSTURE
Finally, the importance of WMDs for an army can be determined by its military posture. WMDs are primarily used as offensive weapons because of their surprise effect. They are, therefore, well suited to an army with an offensive military posture. Each military posture necessitates specific, measurable preparations and capabilities. A country with a defensive military posture does not want to start a WMDs war because it would not be prepared for such a war. In broad terms, a state's military posture includes force structure and operational strategy, and it can be determined by examining four factors: geography, military technology, economy, and politics. The Iranian military posture is defensive in each of these regards.
Geographical conditions compose the strategic depth of a state. Iran, with over 75 million inhabitants populated across 1.64 million square kilometers of uneven land, has enough natural and human resources that its national security could be better served by resorting to a defensive military posture.
Technological improvements and their military usage can result in the destruction of enemies at much greater distances and with much greater accuracy. Information technology, particularly in satellite command and control, could diminish the strategic value of land. Any such decreases could increase the probability of preemptive, and thus offensive, considerations in the military posture of a state. Yet modern military equipment and its related technology are imported commodities in Iran. The Western boycott of military technology and equipment to Iran has diminished its technological improvements, particularly in the high-tech military industry and modern warfare. These restrains have pushed Iran's military thinkers to rely on their own capabilities, which were modest at best during wartime and highly protracted afterward. This is particularly true with regard to more complicated technologies. Achievements have primarily been in less complicated weapon systems, such as small arms and light weapons, mortars, ammunitions, and light army personnel carriers. According to The Military Balance, "neither the IRGC nor Artesh (national army) is sufficiently well organized, equipped or trained to conduct sustained battle beyond Iran's borders[39]."
Economic conditions can also act as a barrier to an offensive military posture, given the cost of keeping a military force in an alert position. Offensive forces, in comparison with defensive ones, should be greater in number and have better training and equipment to perform successful operations, which makes the whole process an expensive one. Thus, financial problems may motivate a state to take a defensive military posture. Comprehensive sanctions by the UN Security Council and even more severe unilateral sanctions by the United States and the European Union, which most recently extended to the financial transactions of the Central Bank of Iran, have highly affected Iran's economy, to the extent that the country cannot even realize the benefits from its high rate of oil exports and the surplus made in relation to its imports. The high percentage of the annual inflation rate, in addition to economic stagnation and diminishing economic growth from 7.5 percent in 2002 to 5.1 percent in 2004 and 1.8 percent in 2009, in the face of ever rising oil prices, has held the whole economy of Iran in a futile situation[40]. Therefore, economic problems motivate Iran to take a defensive military posture.
Finally, political circumstances, which compel a country to take an offensive or a defensive military posture, have both internal and external origins. Internally, they could involve the revolutionary, ideological, and hegemonic expectations that a state promotes. External political conditions are based on the level of uncertainty a state is suffering from with regard to its surrounding neighbors or the international system. Internally, more than three decades of revolutionary life, hard economic conditions afterward, and internal factional rivalry, particularly after the 2009 presidential election, have led to restraint in the idea of exporting the Islamic Revolution. Iran's revolutionary and ideological self-expectations are now practically limited to its national boundaries[41].
It is arguable that Iranian support for the Shiite Hezbollah and Sunni Hamas groups against Israeli occupational forces represents an offensive military posture beyond Iranian borders. This support, however, demonstrates a religious commitment, and it is more support for a global Islamic idea than for an Iranian ideological policymaking that could instigate Israeli antagonism. The fact that the Organization of Islamic Cooperation (OIC), the second largest intergovernmental organization after the United Nations, with membership from fifty-sevenstates spread over four continents, was established in 1969, only after the arson of al-Aqsa Mosque in occupied Jerusalem, speaks for itself[42].42 The majority of resolutions approved by this organization are about Palestine. Each year, the OIC special committee of Palestine confirms all the resolutions in three areas: (1) the "question of Palestine"; (2) "AlQuds" (the Arabic term for Jerusalem); and (3) the "Arab-Israeli conflict" adopted by the Islamic conferences and AlQuds Committee. It also reaffirms the centrality of Palestine's cause for the whole Islamic community (literally named as Ummah)[43]. Beyond any ideological difficulty, the fact that Iran does not share a border with Israel changes the nature of their hostility into a proxy war at most, far from their core security interests.
After the occupation of Iraq and the formation of a new, friendly government with a Shiite majority in power, the major threat of Iraq to Iran has been sharply diminished. The U.S. presence at both the eastern and western borders of Iran could be considered a new threat, of course, but this is a temporary situation that will change over time. In addition, both Iran and the United States share the interest of keeping current administrations in Iraq and Afghanistan stable, under their influence, and working properly—at least until they have better alternatives. Iran, therefore, has no pressing reasons to feel that its national security is threatened by its current neighbors.
Iran is unwilling to use WMDs as a strategic deterrent because this would entail costs similar to an offensive doctrine, including heavy costs for preliminary requirements, extensive material preparations, and participation in arms races,. It would also go beyond Iran's natural position, which is based on denying any war objectives against its core security interests. While offensive doctrine aims to disarm an adversary by destroying its armed forces, defensive doctrine sets its sights on denying an adversary's probable war objectives. Deterrent doctrine aims to punish an aggressor and to raise their costs without reducing one's own, thus encompassing the main characteristics of "denial" and "retaliation" of both defensive and offensive doctrines[44].As a result, a deterrent doctrine is considered to have the same effect and to need the same preparations as an offensive doctrine. Offensive and deterrent doctrines increase the probability and intensity of arm races because they create the logic of a preemptive attack[45].Defensive doctrine, by contrast, produces fewer such destabilizing effects. Iran would therefore be better off with a defensive military posture.
3. The Strategic Utility of WMDs for Iran
The strategic utility of WMDs is not in the military field, but against urban-industrial centers to trigger a collapse on the enemy's "home front[46]."Thus, the strategic utility of WMDs could be analyzed in two specific ways: the preparation for a mass destructive capability, and the core aggressive or protective security interests that could lead to such massive destruction. It is postulated that, to the extent that Iran's mass destructive power is based more on WMDs than on conventional weapons, and to the extent that its core security interests are more aggressive than protective, it is less likely to abandon its pursuit of weapons of mass destruction. Thus, Iran's mass destructive capability could be analyzed based on its preparation for applying WMDs or on its conventional substitutions. These conventional substitutions could utilize high-explosive ammunition, and their delivery systems could consist of ballistic missiles and air strategic bombers. The next step is to study the background of enmity in the region to determine whether Iran is likely to require weapons of mass destruction to advance a core security interest. The background of enmity involves the history of regional conflicts, which affect the national security of a state. Core security interests can be classified as protective or aggressive. Protective security interests are those national security issues that must be protected to avoid a core security threat to the state (e.g., the territorial integrity of a state). Aggressive security interests are those that can push a state to threaten a core security interest of another state.
3.1 IRAN'S CONVENTIONAL MASS DESTRUCTIVE CAPABILITY
Conventional high-explosive ammunitions could be considered to have massive destructive capabilities when delivered to crowded urban areas. Thus, the analysis of Iranian conventional mass destructive capability includes ballistic missiles and combat aircraft. Iran has a number of mediumand short-range ballistic missiles. The short-range ballistic missiles are mostly developed internally. More important to this study is Iran's improving medium-range missile capability, which includes Scud B and C; Shahab 1, 2, and 3; Ghadr 1; and Sejjil 2 missiles. The Military Balance reported in 2005, and again in 2011, that Iran has about 18 Scud B/C launchers, with 200 to 300 surface-tosurface Scud B/C missiles; and 30 CSS-8 launchers, with 175 tactical missiles[47].Scud B missiles, particularly the North Korean made, have a 320 to 340 kilometer (km) range and a 1,000 kilogram (kg) payload. Scud C with a half payload has a 500 to 600 km range[48].
Shahab is a liquid propellant missile system that was indigenously developed. Shahab 1 and 2 are reverse-engineered copies of Scud B and Scud C. They are therefore included in the above estimate of Iran's Scud missiles inventory. Shahab 3 is a modified No-dong North Korean system with a 1,300–1,500 km range and 760–1,100 kg warhead, and Iran is likely capable of deploying a single battalion consisting of 6 launchers and 24 missiles in the field. Therefore, as Gary Samore confirmed, it seems that Iran has established a technologically advanced ballistic missile program, which suggests that Iran intends to rely on missiles as long-range strike capabilities[49]. Two other long-range missiles under development by Iran are Ghadr 1 and Sejjil 2, which are supposed to be launched by the same 6 launchers as the Shahab 3[50]. The Sejjile 2, with a 2,200 to 2,400 km range, is the longest range solid-fuel missile under development. Despite success in its flight test, the Sejjile 2 is still a couple of years and several tests away from becoming operational[51]. From a military perspective, the utility of Iran's missile strike would be severely limited by its poor accuracy; hence, without a high casualty rate, it could not be applied against critical military activities in the field, or even against the enemy's cities and economic industrial complexes[52]. It is thus questionable why Iran has developed its ballistic missile program to such an extent, given that it is too inaccurate to use effectively with any conventional explosives.
The Iranian missile program has a history that makes it a legitimate conventional program, despite its shortcomings and unreliability as a system. Historically, the Iranian missile program is a remnant of two events during the 1980–88 war: the Iraqi use of Scud missiles against Iranian cities; and the U.S. military arms embargo. First, the Iranian air defense establishment had the ability to intercept planes and siren their imminent attack to the cities; long range-missiles, however, could escape short range interception. Hence, during the war, missiles had an effect like a surprise, large-scale terrorist attack against the Iranian home front. Second, the existing U.S. arms embargo on complicated arms, including U.S. fighter jets and long-range missiles, left Iran empty handed and unable to respond in kind to the Iraqi missile attack. The Iranian indigenous missile industry was therefore established in response to a real threat in kind from Iraq. Although the program was formed only later in the war, and in much more limited scope and numbers than Iraq's program, the continuation of the U.S. ban on Iranian military imports provided enough reasons to continue its development.
Another point to consider is the crosswise gap between Iran's furthest points in the northwest and the southeast, which is longer than the range of any Iranian missiles. Iran's diagonal distance from the Azerbaijan Province in the northwest to the Sisstan Province in the southeast is approximately 2,333 km[53]. Such a long distance could provide a militarily convincing reason, based on defensive rationality, for the high range of Iran's missile capability.
Combat aircraft, which are normally equipped to deliver ordnance in air-to-air or air-to-surface operations, include Fighter Aircraft (FTR) and Fighter Ground Attack (FGA). FTR is specified for aerial, while FGA is a dual-capable aircraft fighter, reconnaissance, and even bomber. Thus, FGA is more suitable for mass destruction. Iran has 108 FGA, including 65 F-4D/ E Phantom II; 30 Su-24MK; 7 Su-25K; and 10 Mirage F-1E (including former Iraqi fighters); and up to 3 Saegheh indigenously developed FGA[54]. A long-range bomber must have an unrefueled radius of action of greater than 5,000 km; medium range, 1,000-5,000 km; and short-range, less than 1,000 km. Light bombers are those with a payload of under 10,000 kg[55]. By this definition, all Iranian bombers can be classified as short-range light bombers. Iran therefore has a limited number of missiles with a range of up to 600 km, and a few more missiles with a range of up to 1,300 km; it also has short range aircraft bombers with less than a 1,000 km combat radius, which gives it a limited capacity for conventional mass destruction. Thus, the Iranian Army could be considered regionally to have a limited massive destructive capability, given its conventional capability.
3.2 IRAN'S CORE SECURITY INTERESTS AND THE HISTORY OF REGIONAL ENMITY
Does a major enough threat or background of enmity exist between Iran and its rival neighbors to accelerate the probability of the use of weapons of mass destruction? The background of enmity in the region should be assessed to explain the regional conflicts that could have an effect on the national security of Iran. As many experts have observed, Iran's security environment has improved dramatically over the past decade, with the neutralization of its two greatest external threats: Saddam Hussein's Ba'athist regime in Iraq; and the Taliban in Afghanistan[56].The elimination of Tehran's traditional security threats does not mean that Iran has stable relationships with its neighbors across the board, but they have not yet threatened its homeland and core national security interests. In the meantime, there are other possible reasons why Iran would be in need of a strategic deterrent as a basic insurance policy, including variables such as the presence of U.S. forces on both Iran's western and eastern borders, representing a hostile and nuclear-armed superpower; a history of enmity with neighboring Iraq, which has harbored ambitions of nuclear WMD attacks in the region; and the surrounding presence of other nuclear-armed states, including Russia and Pakistan.
Although the presence of U.S. military forces in Iraq, Afghanistan, and the Persian Gulf presents new challenges, it has a temporary nature and is not threatening to the territorial integrity of Iran. The professional behavior of the Iranian and U.S. Navies in the Persian Gulf over the last two decades exemplifies the possibility of harmony and even cooperation in harsh situations such as fighting piracy and responding to natural sea disasters.
Other than the two World Wars, Iran has faced a military threat to its national security only twice during the twentieth century, namely the Soviet occupation of the north-western part of the Iranian Azerbaijan Province; and the war with Iraq. In the first incident, Soviet troops supported the call for the separation and independence of Iranian Azerbaijan and its unification with the Republic of the Soviet Azerbaijan in the aftermath of World War II . Although this was solved diplomatically, the incident left a legacy of ambition for the unification of a greater Azerbaijan that would include several Iranian provinces and one of the Soviet republics in the region. Following the disintegration of the Soviet Union, Iran has developed good relationships with the three new republics of Armenia, Azerbaijan, and Turkmenistan in bilateral as well as regional agreements, such as the Economic Cooperation Organization. In addition, the political and military weaknesses of these republics, along with the cooperative bilateral relationship between Iran and Russia, prevent these newly emerged states—Azerbaijan in particular—from making any boundary claims against Iran. Moreover, Iran plays a balancer role in relation to these republics, maintaining peace and preventing one from gaining superiority over the others.
The second threat was the Iraq-Iran border disputes and clashes. Iraqi claims over the boundary river of Arvand, or Shatt al-Arab, have led to fighting between the two countries on three occasions. There were two minor conflicts before the Islamic Revolution and one major war from 1980 to 1988. The two minor conflicts concluded with the Algeria Agreement in 1975, and the major one ended after the Iraqi invasion of Kuwait in 1990. The U.S. occupation of Iraq in 2003, which led to the removal of Iraq's anti-Iran Ba'athist regime and the instatement of a friendly regime with a majority Shiite sector in power, further reduced Iraq's threat to Iran.
Two other threats to the national security of Iran are: (1) Iran's rivalry with Pakistan over Afghanistan; and (2) its dispute with Sharjah, one of the seven Sheikhdoms of the United Arab Emirates (UAE), regarding the sovereignty of Iran over three islands in the Persian Gulf. The difficult situation in Afghanistan involves not only the remnants of Taliban and al-Qaida, but also narcotics and well-organized gangs. Illegal operations have already corrupted part of the Afghan administration, particularly in the provinces farthest from Kabul. It is estimated that about 2,000 illegal armed groups operate throughout the country[57].They are heavily engaged in the narcotics trade, which threatens the security and the stability of Afghan society and of its neighbors—Iran in particular—to the extent that "criminality is probably a more serious threat than terrorism[58]."
The rivalry between Iran and Pakistan in Afghanistan has not been a core security threat for either country, more closely resembling a proxy war far removed from the heartlands of the two countries. Traditionally, Iran has sympathized with the Shiite minority, Tajikistan has supported the Tajik minority, and Pakistan has supported the Sunni Pashtoon minority. In the meantime, the gradual reduction of U.S. and European NATO troops, and their replacement with the Afghan National Army, diminishes the U.S. threat to Iran, while increasing Iran's responsibility as a major player in the security of the region. Since the defeat of the Taliban, Iran has actively participated in the reconstruction process of Afghanistan, and it is among the biggest donors. By contrast, Pakistan has lost the majority of its influence. The nature of threat coming from Afghanistan has therefore witnessed a major shift from military-political to a softer social threat.
The acquisition of nuclear weapons is not, in fact, a matter of national security for Iran. "Nuclear weapons for Iran are not critically vital as they are for Pakistan in relation to its more populous and stronger rival, India, or for India in relation to China and their rival global context[59]." With the destruction of the Iraqi mass destructive capability, Iran is left with no rivals among its neighbours that possess a similar capability, with the exception of Pakistan. Pakistan is not considered a critical threat, however, because of Iran's support for Pakistan in its dispute with India over Kashmir, as well as the old and profound friendly relationship between the two countries: Iran was the first country to recognize the independence of Pakistan and to militarily support it during its war with India; and Pakistan in turn supported Iran in its war with Iraq. In addition, there remains a large Shiite minority in Pakistan and, finally, one should not forget that the initial Iranian centrifuge technology and material was imported from Pakistan with the full knowledge of Pakistani military and intelligence.
One more minor dispute between Iran and its neighbors is with Sharjah, but this dispute has already shifted to a regional debate over Iranian sovereignty in the Persian Gulf. Iran followed a bilateral solution for Abu Musa and the two Tonbs, and signed a modus vivendi memorandum of understanding (MoU) with the ruler of Sharjah in 1971 for economic and security cooperation over Abu Musa[60]. The MoU ruled out the possibility of violent actions over Abu Musa by either side in the future. Support by the Gulf Cooperation Council (GCC) member states for the UAE's sovereignty over all three islands, however, changed an ordinary bilateral debate into a regional discussion. Iran challenged the GCC support for the UAE by declaring a twelve-mile limit for its territorial water, which placed all three islands within the sovereignty of Iran[61]. These three islands represent a strategic concern for Iran because all of its crude oil is exported through the Persian Gulf and the straits of Hormuz—thus, these islands guarantee the safe passage of Iranian oil to the whole world. No other country on the Persian Gulf is in a similar position. By delivering the responsibility for the security of Abu Musa to Iran in the aftermath of the British evacuation, the MoU of 1971 indirectly recognized sovereignty of Iran over this island. The military presence of Iran in these islands is not a threat to the other Persian Gulf states, given the improbability of war. For all these reasons, Iran's security interests are protective, not aggressive.
4. Conclusion and Policy Recommendations
Iran is a non-possessor of nuclear weapons and, despite its preparation for defense against chemical weapons and its procurement of the know-how for their mass production, it is also a non-possessor of chemical weapons. Iran has not exploited any offensive biological weapons program, although it has the capability to develop such a program if it so decides. The Iranian Army, because of its low number of armored vehicles, and also its logistical, communication, and command features, in comparison with its rival neighbors, is quantitatively and qualitatively a non-mechanized army organized according to a defensive military posture. In sum, Iran is unlikely to pursue the acquisition of nuclear weapons for the following reasons:
Iran would not be in a position to integrate WMD systems into its war-fighting

doctrine, because Iran has not been preparing for the different aspects of a massive

operation utilizing WMDs. Thus, they would not be tactically appropriate in a

regional conflict.

The Iranian Army, because of its low number of armored vehicles and its logistical,

communication, and command features, is both quantitatively and qualitatively a

non-mechanized army organized according to a defensive military posture.

Iran's security interests are protective, not aggressive, and its conventional destructive

capability meets its core protective security interests without mass destructive

weapons. Iran would not need strategic weapons to coerce adversaries or to pursue

aggressive interests, because there are no such compelling interests within the core

security interests of Iran.
Why, then, is Iran's position regarding WMDs frequently distorted? Western countries' discriminatory export control regimes over the last thirty years could be considered a main tactical explanation for Iran's ostensible pursuit of mass destructive weapons. Long time regimes of export control and military embargoes, even on conventional weapons, which commenced long before the opening of the Iranian nuclear file, have had a boomerang effect. When added to the current mixture of unilateral, multinational, and international sanctions, it may explain the current stalemate in negotiations, Iran's lack of trust of the P5+1 negotiation objectives, and the failure of the UN machinery to resolve this issue.
This paper offers three main policy recommendations to help resolve the current impasse in negotiations. First, the non-indigenous nature of the Iranian nuclear industry and its technological dependency on foreign suppliers suggest that possession of dual-use technology and materials is necessary but not sufficient for proliferation. This is because of Iran's vulnerability to foreign supply for sensitive materials and technology. Thus, this technological dependency, in addition to the strict international supervision that Iran is under (such as the IAEA Safeguards and OPCW inspections), could be utilized interdependently in a balancing approach to manage Iran's possession of dual use, but reasonably proliferation-free, technology. An intrusive system of tense and thorough observation by the international professional community could help to support this approach. The link between the promotional and regulatory aspects of a multilateral agreement on employing dual use technology may work as a means of crisis management through strict regulation and continuous supervision. It could be much more successful than current incremental sanctions that have entailed crisis augmentation.
Second, the P5+1 and the United States, in particular, should support Iran's role as a balancer in the region. The non-adversarial and non-ideological nature of Iranian foreign policymaking in relation to its neighboring countries could make Iran a vital player in better stabilizing the region. Iranian behavior in the region shows a history of pacifism and problem solving. Take, for example, Iran's tacit and indirect cooperation with the United States during the Afghanistan campaign against the Taliban; its calming and controlling of Shiite extremists in Iraq; its role as a middleman between Azerbaijan and Armenia; and its avoidance of radicalization on a range of regional issues, from Chechnya to the Bahrain uprisings. The professional behavior of the Iranian Navy and the U.S. Navy in the Persian Gulf over the last two decades is another example of the possibility for harmony and cooperation in the region.
Finally, the current U.S. policies of isolation, threats, sabotage, and sanctions have been applied and have proven to be unsuccessful in curbing the question of the Iranian nuclear file, or even in slowing down Iran's mastery of nuclear enrichment. As Kenneth Katzman most recently reported to the U.S. Congress, "The principal objective of international sanctions—tocompel Iran to verifiably confine its nuclear program to purely peaceful uses—has not produced that outcome to date[62]".It is therefore time to rethink the efficiency of the policy of coercion by testing an alternative, non-coercive policy. This includes respecting Iran's legitimate technological and conventional defensive needs, and streamlining the current sanctions to avoid harming the Iranian economy as a whole, which only weakens and thins the middle class—the key sponsors of temperate policies in Iranian society and body politic—rather than curtailing suspicious nuclear activity in Iran. The non-coercive approach would be an opening to collaboration rather than to confrontation as a gradual, piecemeal, and reversible policy. Not only can it open breathing space for a constructive approach to break
the current stalemate, but by addressing legitimate concerns on both sides, it could initiate a move toward a more stable Persian Gulf through mutual understanding, cooperation, and trust.
---
[1] United Nations Office for Disarmament Affairs (UNODA), "Treaty on the Non-Proliferation of Nuclear
Weapons" (New York: UNODA), http://www.un.org/disarmament/WMD/Nuclear/NPTtext.shtml.
[2] Carl von Clausewitz, On War, Vol. 1, trans. J.J. Graham (London: Kegan Paul, 1911), p. 23.
[3] Barry Buzan, An Introduction to Strategic Studies: Military Technology and International Relations, (London:Macmillan, 1987), p. 3.
[4] Ibid., p. 3.
[5] Barry R. Posen, The Sources of Military Doctrine: France, Britain, and Germany between the World Wars (Ithaca, N.Y.: Cornell University Press, 1984), p. 25.
[6] See the Organisation for the Prohibition of Chemical Weapons, http://www.opcw.org/about-opcw/memberstates
[7] Gary Samore, Iran's Strategic Weapons Programs: A Net Assessment (London: International Institute for Strategic Studies [IISS], 2005), p. 73.
[8] British Broadcasting Corporation, Summary of World Broadcasts, weekly report, MEW/0566 WME/[13], p. 4.
[9] International Trade Statistic Year Book 2002, Vol. 1(New York: UN Reproduction Section, 2004), pp. 489–493
[10] Gordon M. Burck and Charles C. Flowerree, International Handbook on Chemical Weapons Proliferation (Boulder, Colo.: Westview, 1991), p. 252.
[11] Ibid., p. 252.
[12] See: http://www.armscontrol.org/factsheets/iranprofile
[13] "Unclassified Report to Congress on the Acquisition of Technology Relating to Weapons of Mass Destruction and Advanced Conventional Munitions for the Period 1 January to 31 December 2006" (Washington, D.C.: Office of the Director of National Intelligence, 2008), p. 4, http://www.counterwmd.gov/files/Acquisition_Technology_Report_030308.pdf.
[14] »Unclassified Report to Congress on the Acquisition of Technology Relating to Weapons of Mass Destruction« and Advanced Conventional Munitions, Covering 1 January to 31 December 2010" (Washington, D.C.: Director
of National Intelligence), https://www.fas.org/irp/threat/wmd-acq2010.pdf. Cited in the Nuclear Threat Initiative's (NTI's) report on WMD in Iran, http://www.nti.org/country-profiles/iran/.
[15] For a detailed analysis, see Richard F. Pilch and Raymond A. Zilinskas, eds, Encyclopedia of Bioterrorism Defense (Hoboken, N.J.: Wiley-Liss, 2005), pp. 278–280.
[16] "Unclassified Report to Congress on the Acquisition of Technology Relating to Weapons of Mass Destruction and Advanced Conventional Munitions for the period 1 January to 31 December 2006," http://www.counterwmd.gov/files/Acquisition_Technology_Report_030308.pdf.
[17] For a reliable account of reports, resolutions, and background facts and figures, see "IAEA & Iran," http://www.
iaea.org/newscenter/focus/iaeairan/index.shtml. See also Bruno Pellaud, Negotiating with Iran: Testing Alternative Approaches, in Joachim Krause, ed., Iran's Nuclear Programme: Strategic Implications (New York: Routledge, 2012), pp. 53–81.
[18] See the International Atomic Energy Agency (IAEA), "The Text of the Agreement between Iran and the Agency for the Application of Safeguards in Connection with the Treaty on the Non-Proliferation of Nuclear Weapons," INFCIRC/214 (Vienna: IAEA, December 1973), http://www.iaea.org/Publications/Documents/Infcircs/Others/infcirc214.pdf.
[19] See IAEA, "Implementation of the NPT Safeguards Agreement and relevant provisions of Security Council
resolutions in the Islamic Republic of Iran," report by the director general of the IAEA to the boards of governors, GOV/2011/65 (Vienna: IAEA, November 8, 2011), par. 53,
http://www.iaea.org/Publications/Documents/Board/2011/gov2011-65.pdf.
[20] See ibid., par. 52.
[21] "Weapons Proliferation in the New World Order," 102nd Congress, 2nd sess., January 1992, which concluded that Iran would have the bomb by 2000. Cited in Joseph Cirincione, Jon B.Wolfsthal, and Miriam Rajkumar, Deadly Arsenals, Nuclear, Biological, and Chemical Threats, 2nd ed. (Washington, D.C.: Carnegie Endowment for International Peace, 2005), pp. 295, 308.
[22] Mark Fitzpatrick, Iran's Nuclear, Chemical, and Biological Capabilities: A Net Assessment, Executive Summary (London: IISS, February 3, 2011), http://www.iiss.org/publications/strategic-dossiers/irans-nuclear-chemical-andbiological-capabilities/.
[23] Ibid., Iran Nuclear Brief (London: The Arms Control Association, IISS, October 3, 2011), p.1.
[24] In his retirement speech to the Israeli Knesset Foreign Affairs and Defence Committee on January 7, 2011,
Mossad Chief Meir Dagan stated that Iran would not be able to produce a viable nuclear weapon before 2015. He elaborated that Iran is still far from being capable of producing nuclear weapons and that a series of malfunctions and failures have set the Iranian nuclear weapons program back by several years. Yossi Melman, "Outgoing Mossad Chief:Iran Won't Have Nuclear Capability Before 2015," Haaretz, January 7, 2011, http://www.haaretz.com/print-edition/news/outgoing-mossad-chief-iran-won-t-have-nuclear-capability-before-2015-1.335656.
[25] Joseph Cirincione, Bomb Scare: The History & Future of Nuclear Weapons (New York: Columbia University
Press, 2007), p. 47.
[26] "On numerous occasions, the Iranian people and government officials have announced that they do not seek
to develop nuclear weapons and that nuclear weapons have no place among the needs of the nation and the military system of the country. We believe that using nuclear weapons is haraam and prohibited and that it is everybody's duty to make efforts to protect humanity against this great disaster. We believe that besides nuclear weapons, other types of weapons of mass destruction such as chemical and biological weapons also pose a serious threat to humanity The Iranian nation which is itself a victim of chemical weapons feels more than any other nation the danger that is caused by the production and stockpiling of such weapons and is prepared to make use of all its facilities to counter such threats." The Center for Preserving and Publishing the Works of Grand Ayatollah Sayyid Ali Khamenei, "The Supreme Leader's View of Nuclear Energy," April 13, 2011, http://english.khamenei.ir//index.php?option=com_content&task=view&id=1442&Itemid=13.
[27] Cirincione, Bomb Scare, p. 75.
[28] Ibid., p. 77.
[29] See "Implementation of the NPT Safeguards Agreement and Relevant Provisions of Security Council Resolutions in the Islamic Republic of Iran," GOV/2012/37 (Vienna: IAEA, August 30, 2012), par. 23–25, 37, http://www.iaea.org/Publications/Documents/Board/2012/gov2012-37.pdf.
[30] Armor- and Mechanized-Based Opposing Force: Organization Guide, Field Manual Headquarters, No. 100-
60 (Washington, D.C.: Department of the Army, July 16, 1997), p. iv, http://www.fas.org/man/dod-101/sys/land/
row/100-60.pdf.
[31] Ibid., p. iii.
[32] IISS, The Military Balance, 2011 (London: IISS, 2011), p. 309.
[33] Information for this chart extracted from ibid.
[34] See John Chipman and Sidney Bearman, Strategic Survey, 1995–1996 (London: IISS, 1996), p. 30.
[35] Stephanie Cronin, "Conscription and Popular Resistance in Iran, 1925–1941," International Review of Social
History, Vol. 43, No. 3 (December 1998), pp. 451–471, http://journals.cambridge.org/action/displayFulltext?type=1&fid=69726&jid=ISH&volumeId=43&issueId=03&aid=69725.
[36] Richard A. Gabriel, ed., Fighting Armies: Antagonists in the Middle East: A Combat Assessment (London: Greenwood, 1983), p. 99.
[37] Ibid, pp. 97–99.
[38] IISS, The Military Balance, 2011, p. 297.
[39] Ibid, p. 298.
[40] The Economist Intelligence Unit (EIU), "Country Report: Iran, March 2005" (London: EIU, 2005), pp. 27, 30. See also World Bank Statistics, "Iran, Islamic Rep. at a Glance" (Washington, D.C.: The World Bank, March 29, 2012), http://devdata.worldbank.org/AAG/irn_aag.pdf.
[41] Anthony H. Cordesman, Iran's Developing Military Capabilities, draft report on CD (Washington, D.C.: Center for Strategic and International Studies, December 14, 2004), p. 2.
[42] See the official site of the Organisation of Islamic Cooperation (OIC), http://www.oic-oci.org/.
[43] See Annual Ministerial Sessions reports See also "Report of the Meeting of the OIC Six-Member Committee on Palestine Submitted to the Annual Coordination Meeting of Foreign Ministers of OIC Member States" (New York: United Nations, September 28, 2012), http://www.oic-oci.org/english/conf/fm/acm2012/REP-PALESTINE-ENGLISH.pdf.
[44] Barry Posen's definition of offensive, defensive, and deterrent military doctrines may help us to identify the particular task of weapons in each military doctrine. See Posen, The Sources of Military Doctrine, pp. 14–16.
[45] On the logic of pre-emptive attack in a nuclear war, see: Bruce G. Blair, The Logic of Accidental Nuclear War
[46] The concept of targeting weapons of mass destruction on urban-industrial centers originates from the development of air power theory in the 1920s and the 1930s and the strategic bombing campaigns of World War II. One of the leading air-power strategists was Giulio Douhet, who believed that bombing could be used directly against an enemy's industrial, commercial, transportation, and civil population. See Jeffrey Legro, Cooperation under Fire: Anglo-German Restraint During World War II (Ithaca, N.Y.: Cornell University Press, 1995), p. 100. See also Theo Farrell and Helene Lambert, "Constructing Nuclear Use: Deterrence Norms and International Law in State Practice," paper presented at the ECPR-ISA Joint Conference, Vienna, Austria, September 16–20, 1998.
[47] See IISS, The Military Balance, 2004-2005 (London: IISS, 2005), p. 124; and IISS, The Military Balance, 2011, pp. 309–310.
[48] Martin S. Navias, Going Ballistic: The Build up of Missiles in the Middle East (London: Brassey's, 1993), pp. 20, 24.
[49] Samore, Iran's Strategic Weapons Programs, pp. 89–105.
[50] IISS, The Military Balance, 2011, p. 310.
[51] Fitzpatrick, Iran's Ballistic Missile Capabilities, p. 61.
[52] Ibid., pp. 132–133.
[53] See Helen Chapin Metz, ed., "Iran: A Country Study," December, 1987, http://www.country-data.com/cgi-bin/query/r-6398.html. 54
[54] IISS, The Military Balance, 2011, p. 311.
[55] For detailed specification of the combat aircraft, see Gordon M. Burck and Charles C. Flowerree, International Handbook On Chemical Weapons Proliferation (Boulder, Colo.: Westview, 1991), pp. 508–509 table 9.1.
[56]IISS, The Military Balance, 2011, p. 296.
[57] Isobelle Jaques, Afghanistan: Beyond Bonn (Steyning, U.K.: Wilton Park, May 2005), p.16.
[58] Ben Smith, Afghanistan Where Are We? Central Asian Series, No. 05/30 (Oxford: Conflict Studies Research
Centre, June 2005), p.18.
[59] Shahram Chubin, "Does Iran want Nuclear Weapons?" Survival, Vol. 37, No. 1 (Spring 1995), pp. 89, 93.
[60] For the details of the Memorandum of Understanding between Iran and Sharjah, see Hooshang Amirahmadi,
Small Islands, Big Politics: The Tonbs and Abu Musa in the Gulf (London: Macmillan, 1996), p.162.
[61] IISS, Strategic Studies, 1993–1994 (London: IISS, 1994), p. 141.
[62] Kenneth Katzman, Iran Sanctions, Congressional Research Service (CRS), Report for Congress (Washington,
D.C.: CRS, September 13, 2012), p. 2.
The rise & rise of populist demagogues in democratic nations
The term dictators & demagogues are used interchangeably in various contexts but there's a difference, the former rules over a totalitarian state where government is able to exercise a complete influence over every aspect of citizen's life whereas the latter is a "wannabe dictator" but due to the system of checks & balance in place they're are not fully capable to create police states.
In 21st century these flamboyant demagogues have adjusted their personality & politics in such a way that they successfully hide their intent & action in the shadows of democratic system so unlike Hitler's Fascist regime or North Korea's Communist dictatorship, it's difficult to held them accountable because they'll try to justify their hasty & unreasonable decision in the name of Constitution & larger public good.
There are some common qualities shared by populist demagogues in democratic countries that need to be checked in all seasons to protect the country & its people from potential benevolent dictators.
1.Compromised Constitutional Bodies
The rabble-rousers of the modern era have smartly learnt from their predecessors that to stay in power for eternity, it's important to curb & limit the functions of Independent Institutions like Courts, Central Bank, Auditory Bodies, Investigation Agencies etc. For instance the President of Turkey Recep Erdogan has almost destroyed judicial independence in the country & with the recent news about the call of his political ally to shut down Turkey's Constitutional Courts is not just alarming but also a cause of concern in a country where a record number of journalists are serving jail sentences under false charges & this decision if taken will not just compromise the press freedom which is already at its nadir in Turkey but it'll also weaken the capacity of judicial system to guarantee the protection of people's rights.
2.Unnecessary Focus on the revival of Glorious Past
Demagogues keep reminding us about the ancient prosperity & always pushing the narrative to portray their country as the leading force , it can be done via 2 ways, either promote the soft power like culture, tradition, civilization & spirituality or use even nasty tricks to pull out the blinded nationalism that includes portraying one's country as the leading colonizer, telling people about invaders & portray them as protector of native civilization or use race theory to create a class divide in society like Hitler did by invoking the Aryan identity that made some people into believing that they are superior to others.
By inciting this false hope of regaining the past glory & branding slogans like "Make America Great Again", "For us, Hungary First", "Abki bar, Modi Sarkar" they deceit & manipulate people into voting for their parties without doing any substantive work on the ground.
3.No respect for Dissent & Human Rights
Dissent or criticism of the leader & its establishment is part of a healthy Democratic society where people are fundamentally free to express their views regarding the government's policies. While delivering a lecture on the topic," The Hues That Make India: From Plurality to Pluralism," the Supreme Court Justice DY Chandrachud noted that " Descent is the safety valve of a democracy" but sadly the Modern day Niro of India who ironically belongs to the same State where this lecture was being delivered has left no stone unturned to deliberately cut this valve into pieces.
Critics & Human Rights Activists are put behind bars for raising their voice against the atrocities & crime inflicted on tribals, minorities & other vulnerable sections of society. They are mercilessly beaten, tortured, thrashed & maimed in solitary confinements making no exceptions for maintaining basic human decency that is expected from the "World's Largest Democracy".
4. Polarisation for winning elections
The gruesome killing of George Floyd by White male police officer sparked a global outrage & protests against the racial inequality & hate crime that is at its highest level in more than a decade. People demanded accountability & change to stop the Institutionalised & Systemic racism against the people of color in the United States. Ex-president Trump instead of calling out & condemning white supremism (terrorism) has defended & even embraced this far right radical ideology of hate.
As per the report by V-Dem, there's an upsurge in political polarisation in India since 2014 when BJP seize the power at Centre & this is evident by frequent incidents of mob-lynching, riots & attacks on minorities especially muslims & Dalits in India. This report further states that Freedom of Religion has seen a considerable decline under the current regime. The reason behind these precipitous decline is the rise of Hindutva Politics which was long gone, forgotten & buried in the coffin but the BJP has called out the jinn of hatred to sway elections after elections at the cost of people who want to live a peaceful life in a non-hostile environment.
5.Violate established rules of Political Conduct
Politics was always a dirty business but populist leaders in most democracies have stooped to a new low & ruined it further. They never shy away from using homophobic & sexiest slurs or passing derogatory remarks against their counterparts in other parties.
Take for instance Brazilian President Bolsonaro, a nutcase who revokes popular prejudices in his ugly campaign rhetoric by passing many offensive & utterly distasteful comments against women, gays, environmentalists & minorities.
The rise of retro-macho politics has left no space for political sobriety & if unchecked, the tumor of hypermasculinity will not be just limited to hate speeches & jibes but translate into formidable action against humanity.
That's how Romanian dictator Ceaușescu turned his political rhetoric into dystopian reality, under his dictatorship, birth control was banned, abortion was outlawed & fetus was declared the "property of society", so women were tested for pregnancy & monitored to make sure that they give birth, and punished if they failed.
6. Refusal to accept migrants from Impoverished & war-torn countries
This is the hypocrisy of Western States who for decades have waged war, supported regime change, imposed Economic sanctions & trade barriers, sold weapons to militants in Middle-eastern & African countries finally when refugees & immigrants are arriving at the European borders from these destabilized countries where anarchy has bolstered civil war & complete chaos after covering an extremely dangerous route & taking enormous risks such as relying on people-smugglers or using flimsy boats to cross rough seas, they were detained & locked up under inhumane conditions in shipping containers in Hungary at whims & fancies of Hungarian government headed by ultra-right wing Viktor Orbán but after the European Union Court ruling last year, Hungary has finally shut-down these illegal migrant transit zones situated on its border with Serbia, at the same time tightening rules which will effectively bar future migration prospects in EU member states.
7. Climate Change Deniers
Climate Change is the biggest threat to human existence in the 21st Century. Earth's Climate is now changing faster than at any point in modern civilization, primarily as the result of human activities. It needs to be understood that Climate Change is not just a science issue but a policy issue as well. In most of the countries where demagogues are in-charge the policy seems to be more destructive, anti-science & discredit the scientific studies that show that effects of Climate Change are horrific & destructive for the Planet.
The environmental policies of Bolsonaro in Brazil have put the Amazon Rainforest on the verge of extinction. Regarded as the "lungs of the Earth", the Amazon acts as a giant carbon sink & is also responsible for driving rain patterns across South America & Africa. Leaked documents revealed that Bolsonaro has cynical plans for Amazon Rainforest that includes hydroelectric plants, construction of bridges on Amazon river & a proposed highway through the dense forest to integrate Amazon basin with the rest of the National territory.
Under pressure from the Biden Government, Bolsonaro is now promising to make Brazil Carbon neutral by 2050 but his Environmental minister has asserted that his country is ready to cut 40 percent of deforestation in Amazon Forest only if the International Community will provide $1Billion as assistance. Though It is highly unlikely that the Brazilian government will take any steps against the influential farming lobby that played an important role in the victory of Bolsonaro in 2018 & to whom he has promised to dismantle existing environmental protections to make way for agricultural land expansion and intensified production.
The rise of populist leaders in democratic countries is not sudden, before seizing power they boastfully promise to set their country free from corruption, crime & socio-economic inequality but after winning election they shift their goal post to achieve sinister objectives. Electoral political system in a democracy needs an urgent overhaul to include an educated perspective rather than simply representing the
will of majority which is no less than tyranny & this could only happen if people(voters) are aware about fascism among themselves & what does it take for a normal country to become a Nazi State that had turned itself on the path of ravage & destruction. The importance of self realisation & tumultuous past is aptly described in a quote by Ernest Hemingway in his classic book, For whom the Bell tolls "But are there not many fascists in your country?' There are many who do not know they are fascists but will find it out when the time comes".
OTT broadcast and its censorship: Whether a violation of freedom of speech and expression
The whole world, owing to coronavirus pandemic, is enveloped in the darkness. It has wreaked havoc on almost all the aspect of human lives. The educational institutions, theaters and cinemas all have been shuttered. Public gatherings, to maintain the social distancing, have been firmly discouraged. Further, the pandemic has significantly modified the media and entertainment consumption patterns. Social lives ventured into digital environment as a result of people being cramped to their homes. People have switched to several sources of entertainment from the comfort of their own homes and over-the-top ("OTT") platforms have proven to be a major source of entertainment.
OTT platforms have grown exponentially and taken over the industry. OTT platforms expedites streaming of video content over the web. Several OTT platforms such as Netflix, Amazon, Disney Hotstar, Disney+, Apple TV+, Hulu, etc., have primarily ousted the traditional television service. The notification issued by the Central Government of India aimed at getting online media platforms and content on OTT platforms within the jurisdiction of the Ministry of Information and Broadcasting has been making the rounds in recent times. The cabinet Secretariat, on November 9, 2020, released a notification amending the Government of India (Allocation of Business) Rules, 1961. It has incorporated two new entries to the second schedule of the Rules namely Films and Audio-visual programmes provided by online service provider as well as News and Current Affairs. This action is attributed to the fact that there is large amount of an unrestricted content available on the web as well as lack of an adequate regulatory regime in place to protect its users.
Universal self-Regulation code
The Internet and Mobile Association of India (IAMAI) had come up with a Universal self-Regulation code (code) to administer the content available on OTT platforms. The code was primarily adopted by the fifteen OTT platforms namely zee 5, Viacom 18, Disney Hotstar, Amazon Prime Video, Netflix, MX Player, Jio Cinema, Eros Now, Alt Balaji, Arre, HoiChoi, Hungama, Shemaroo, Discovery Plus and Flickstree. SonyLIV and Lionsgate too have recently signed the code. It was manifestly stated in the code that The Information Technology Act, 2000 (IT Act) is the main governing framework when it comes to online content. The values enshrined in Article 19 of India's Constitution, namely the Right to Freedom of Speech and Expression, direct the internet and material on the internet. A policy for the digital content sector has to be drafted in line with Article 19 of the Indian Constitution i.e. the Right to Freedom of Speech and Expression, and any constraints on the aforesaid right should be fall within the purview of constitutional restrictions set forth in Article 19(2) of the India's Constitution.
Further, the code had delineated a mechanism pertaining to (i) Age Classification (the code had particularized the certain categories for standardized age classification namely All ages, 7+, 13+, 16+ and 18+) (ii) Appropriate content specification ( a content descriptor appropriate to each piece of content that demonstrates and tells the viewer about the essence of the content while also advising on viewer discretion) and (iii) Access control Tools( to regulate access to content, signatories to the Code may implement technological tools and measures for access control i.e. PIN/Password.) The code had also established the perspicuous grievance redressal and escalation process to lodge complaint regarding non-adherence to specified guidelines. The MIB, however, has repudiated the proposed code since it did not explicitly categorize the prohibited content. Further, there is no independent third-party oversight and a transparent code of ethics. The MIB instructed IAMAI to seek guidance from the Broadcasting Content Complaints Council (BCCC) and the News Broadcasting Standards Authority (NBSA) self-regulatory frameworks.
A public interest litigation was consolidated in October, 2018, before the hon'ble Delhi High court by Justice For Rights Foundation to draught certain guidelines for modulating the content available on OTT platforms. The MIB while filing the counter affidavit stated that digital platforms are not required to procure a license from them to exhibit their content and the same is not controlled by them. The Ministry of Electronics and Information Technology (MEITY) has also mentioned that they do not oversee internet content and there exists no mechanism for monitoring or licensing an agency or establishment that posts content on the internet. Nevertheless, it was claimed that the provisions concerning IT are applicable, and concerned legislative authority having jurisdiction under the aforesaid Act is authorized to take action using the power granted to them under section 69 of the Act which involves directives for interception, surveillance, or data encryption. Further, under Section 67 of the Act there are penalties pertaining to posting or disseminating obscene information in any digital form. Accordingly, the court while dismissing the petition opined that it cannot grant a mandamus for the creation of regulations when the IT Act already contains stringent restrictions and currently the foregoing petition is pending in the hon'ble supreme court.
Positions of the law in regards to film screenings
A film must be certified by the Central Board of Film Certification before it can be displayed or distributed in cinemas or on satellite, and the content is constrained by existing laws. The CBFC was established by the Cinematograph Act of 1952. When it was established, it was designated as the Board of Film Censors. It was amended in 1959 to give it the authority to certify a picture for mass consumption. The Cinematograph Act of 1952, the Cable Television Networks (Regulation) Act of 1995, and the Cable Television Networks Rules of 1994 are among the laws that govern the industry. However, there is no such particular legislation for regulating material on OTT platforms. The government by virtue of Article 19(2) of Indian constitution can impose restrictions on freedom of speech and expressions in the interest of sovereignty and integrity of India, security of state, friendly relations with foreign countries, public order, decency or morality and so on. Consequently, broadcasted content has often been a restricted matter. In K.A. Abbas v. Union of India and Another[1], the constitutionality of censorship was initially challenged. The hon'ble supreme court has upheld the constitutionality of censorship under Article 19(2) of the India's constitution and stated that films must be viewed differently from any kind of art and expressions because a motion picture can elicit more intense emotional response than any other product of Art. However, such censorship should not be exercised to imposed an undue restriction on freedom of speech and expression.
The constitutionality of censorship was also disputed in S. Rangarajan v. P. Jagjivan Ram [2]wherein the hon'ble supreme court has held that the board's criterion for appraising the films must be that of an ordinary man with common sense and wisdom rather than that of a hypersensitive mind. The Moral values ought not to be compromised in the realm of any social change. The concept of "Dharam" should not be disrupted by the immoral norms or standards. However, it does not suggest that censors must embrace a conservative perspective. They should be resilient to social change and go with the topical environment. The film is the most legitimate and significant medium for addressing topics of public concern. The producer has the right to broadcast his own message, which others may or may not concur with. The state, regardless of how hostile to its policies, cannot suppress open debate and expression. The democracy is basically a government by the people based on open debate. The democratic form of administration necessitates citizens' active and informed engagement in the societal issue.
Furthermore in, Phantom Films Pvt. Ltd. And Anr. V. The Central Board of Certification[3], it was said that we are governed in a democratic manner. We can't expect everyone's head and intellect to be the same in a democracy. Freedom to think and act in a different way is at the heart of democracy. The beauty of democracy is the diversity of viewpoints, ideas, and manifestations. It's unrealistic to expect everyone to exhibit themselves in the same way. In the film business, new blood is being infused. This new blood is revved up and eager to get their feet wet in the industry. The film business and the general public have embraced such new blood. Their effort has been recognized and praised by the government. These works are predicated on a certain way of thinking that is unique to them. They have their own opinions and ideas on how the film business should operate, as well as how the medium altogether must be managed. Profanity, obscenity, and depravity do not shock human emotions. Such situations and discussions must be seen in their entirety. The narrative must be perused in its totality and thought upon. It is not appropriate to choose a few phrases, lines, conversations, or situations and venture into the board's resolution. Certainly, the state, and notably the Central Board of Film Certification, cannot attempt to sculpt and dominate public opinion under the guise of purported public interest or audience preference. That would be terrible, as it would hit at the heart of democracy and civil liberty, which are held in such high regard by everybody. The goals of film certification, consequently, cannot be achieved by disregarding the Constitutionally guaranteed right or by fully undermining and disappointing it. A movie has to be watched on its own and judged accordingly. The plot, subject, background, and location in which it is created, the message it aims to express, and the entertainment, among other things, would all have to be assessed using section 5B's standards.
Should OTT platforms be governed by a code of self-regulation?
Self-regulation is presently the only option available to such platforms in order to maintain the ability to broadcast material without undue censorship. Because unreasonable restriction would impede the creative flexibility of OTT platforms. It will assist platforms in conducting themselves in an ethical and fair manner while also safeguarding the interests of their users. It would protect content producers' artistic freedom by promoting creativity and upholding an individual's right to free speech and expression. The general public desires to view the content in its original and untainted state. They strive to understand artwork in its most primitive sense. The fundamental role of government agency is to maintain the fair field, not to inhibit innovation and ingenuity by placing limitations in a tech industry.
Self-regulators' competence allows them to adjust their regulations more quickly than government agencies in reaction to technological advancement. More significantly, independent of any technological change, the self-regulator is better equipped to decide when a rule should be modified to improve compliance. Self-regulation has the ability to make compliance more appealing. It develops regulations based on an expert's level of understanding, customized to the specific sector. These rules are viewed by regulated entities as more "reasonable" from the inception owing to their involvement[4].
Conclusion
The MIB by virtue of the amendment has now can regulate and draught policies regarding digital media and online streaming on OTT platforms. However, such governmental intervention can considerably jeopardize the constitutional right to freedom of speech and expression. The suppression of freedom of speech and expression is what censorships is all about. The freedom of speech and expression suggests that right to manifest one's thought via words of mouth, writing, picture and any other means. The freedom of speech is one of the most well-known and fiercely protected civil rights against government encroachment. In modern democratic societies, it is generally considered as an essential notion. Every citizen of a democratic nation has the freedom to express his or her opinions on various issues. Thousands of viewpoints are disseminated around the country via various channels. A film director has the freedom to manifest himself and gives effect to his thoughts, even though others may not concur with him. An exhibition of films as well as documentaries cannot be prohibited for purely speculative reasons since prohibiting motion pictures is tantamount to suppressing the right to freedom of expression and speech. Restrictions upon Individual's freedom of speech and expression must only be permitted if they are required to avert severe harm from being perpetrated. It is critical to have a healthy and extensive amount of free expression in order to assert a thriving and well- functioning democracy. Democracy, otherwise, is obsolete and akin to a totalitarian dictatorship[5]. It should be up to the public to determine what they want to see and what they don't want to watch. Thus, the cornerstone to safeguarding artistic freedom is a sustainable self-governance paradigm.
---
[1] K.A. Abbas v. Union of India and Another (1970) 2 S.C.C. 780
[2] S. Rangarajan v. P. Jagjivan Ram (1989) 2 S.C.C. 574
[3] Phantom Films Pvt. Ltd. And Anr. V. The Central Board of Certification 2016 S.C.C. online Bom 3862: (2016) 4 AIR Bom R 593: AIR 2017 (NOC 62) 29
[4] Id. at 13
[5] Subhradipta Sarkar, RIGHT TO FREE SPEECH IN A CENSORED DEMOCRACY, UNIVERSITY OF DENVER SPORTS
AND ENTERTAINMENT LAW JOURNAL 62, 84 ,89 (2009)
What Determines Taliban Government's Legitimacy?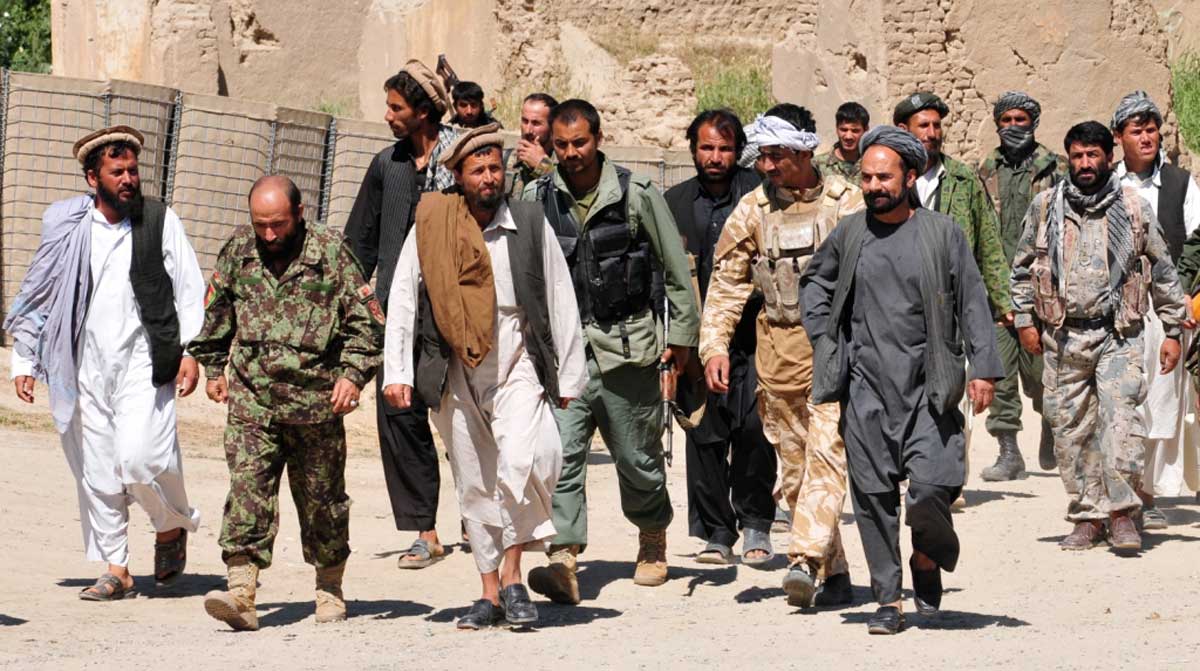 With the fall of Kabul, and the evasion of President Ashraf Ghani, the Taliban has taken over the reins of Afghanistan. States like Pakistan and China have already expressed their willingness to "work with the Taliban" thereby legitimizing the Taliban government, whereas India has refused to recognize this "reign of terror". The jurisprudential question of legitimacy arises here because the transfer of power in Afghanistan was through a coup d'etat which constitutes an extra-constitutional means of formation of government. Governments desire legitimacy because it gives them the right to rule and an acceptance on the international and domestic levels.
The most accepted theory in this regard is Hans Kelsen's Pure Theory of Law. Kelsen, a positivist, claimed that law was contaminated by sociological impurities and morality, and focussed his theory on law alone. He based the legitimacy of the new order of government on its efficacy, and a rule was said to be efficacious when individuals regulated by it "behave, by and large, in conformity" with it. When the new order was efficacious, the coup was said to be successful, and the new government was held to be a legitimate one. Kelsen's theory was widely accepted to uphold governments after coups such as in The State v. Dosso (Pakistan; 1958), Madzimbamuto v. Lardner-Burke (Southern Rhodesia; 1968), and Uganda v. Commissioner of Prisons (Uganda; 1966), among others. Since Kelsen tries to purify laws from the socio-political aspects, he contends that that it is irrelevant why people comply with the law and it could even be out of pure fear. Thus, a rogue government such as the Taliban which is efficacious as it receives compliance out of coercion and not out of consent, would be a legitimate one from a Kelsenian perspective.
The primary criticism that arises to Kelsen's separability thesis is that he fails to distinguish between validity of law and its legitimacy. Critics have argued that while validity of law concerns with its authoritativeness, legitimacy depends on the virtue of justness and is contingent upon socio-political and moral factors. The issue lies with attaching legitimacy to the performance of the government. Instead, legitimacy should involve the questions of whether the government has the ability to demand the obligations out of voluntary conviction, provide for public goods such as the rule of law, protection of fundamental rights, etc., and function in a manner such that the society is generally benefitted. A study on legitimacy in seventy-two countries concludes that more the citizens are treated as rightful holders of political power, more legitimacy the government derives. This means that the virtue of legitimacy must flow from the citizens and the society and not from a coercive power that the top-down approach provides.
In the light of this, when the Taliban government is examined, it is realised that with its extremist ideology and terror activities in the past, it can hardly fulfil this criteria.While the 'good Taliban' has claimed that it will protect the freedom of press and not discriminate against women while allowing for their participation in the society within framework of Islamic law, these assurances will pacify only those who are unfamiliar with its history. Under the rule of Taliban in the years between 1996 and 2001, human rights were suspended, and political killings, rape, torture, amputation, and public executions were common place. A Taliban 2.0 which has emerged victorious against one of the major superpowers of the world, and has external support is unlikely to reform. Ideologically, they still remain the same movement committed to a puritan interpretation of Islam and this is evidenced by the fact that the barbaric Sharia law is in place once again. These baseless claims should be perceived as a political strategy to appease states into granting them de jure legitimacy because despite the jurisprudence of legitimacy developed, there is nothing in the international law that bars states like China, Russia, Pakistan or others from recognizing the rogue state of Islamic Emirate of Afghanistan. Therefore, the future of the Taliban and Afghanistan rests in the interplay of international actors.