"Mr. Modi came into office with a formidable piece of baggage, having been blacklisted by the United States government for nearly a decade over his handling of religious riots in Gujarat… (Ellen Barry: The New York Times)
Citing him as a metaphor, the yatri was not an ordinary person but the US President whose India yatra stayed in prime focus that kept intensifying as and when the travel date approached closer.
While his capabilities and competence over several years reflected efficiently through the prism of rigorous public scrutiny to which the US Presidents remains subjected to, Mr. Modi's posture was relatively new to watch though he broke the crust of ambiguity during his America yatra not long ago and managed to cultivate 'friendship' with Mr. Obama.
One is sure, Mr. Singh; his predecessor had no less rapport because these were India's credentials as a state having burgeoning economy, a power with significant military potentials and occupying crucial geo-political as well as geo-economic space in Asia-Pacific region that enable Indian leadership to pass through the uncompromising US friendship-filters comfortably. Modi's Obama-hug and his tea-pouring for him did not escape observers notice. Some said the magic had worked.
Mr. Obama's second visit to India and being the only US president who ever reviewed Indian Republic Day parade as the chief guest, places him at the pinnacle of much needed glory. The urge to make the occasion special, coincided dramatically on each side. Modi being aware of the whispers in US circles that India, even after striking a deal as a strategic partner with George W. Bush and securing concession from the nuclear supplier group was reluctant to embrace its role in entirety. Such an apparent psychological inhibition, deliberately carved by the Congress government appeared an eye sore for Modi's BJP government.
On the other hand, Obama has embarked at extensive damage control measures after having been bruised through not-so-brilliant, questionable gains in Iraq and now Afghanistan where US/ISAF forces have lowered their flag to shift operational responsibility to Afghan National Army. The truth has seeped through to US public who rightly demand from US administration to focus at home and take a much needed break from the era of foreign interventions. Nuclear dialogues and interim easing of economic sanctions over Iran, seeking window of opportunity with Cuba to normalize relations, though eclipsed by Russo-Ukrainian conflict and Middle East imbroglio, are some wise moves that bring added vibrancy to US foreign policy. In Ukraine case, US plea of repulsing Russian adventurism does not sound a weighty claim because Crimea is comfortably in Russian grip while Eastern Ukraine does not need Russian forces intervention. The region alone would keep Kiev busy for years unless there is break through, employing soft power of diplomacy.
The follow-up media blitz suggests that the two leaders are in absolute sync and are inclined to cooperate in nuclear, defense, science and technology, trade and environments domains. Modi gave the discourse an added dimension to bolster his inward and outward stature by creating a witty ambiguity for not revealing what the two leaders discussed in closed-door session. The media would have the reasons to make bloated conjectures as some have questioned the incentives that compelled Obama to visit India when he had yet not digested elation accruing to him at the end of his state of union address. Modi also assured Obama that he could not be pressured by any one. Whether or not the statement at this juncture was nice diplomacy-fit but one thing is clear that he did not mince words any longer to suggest that Obama was standing on the soil of changed and vigorous India who would support its allies to the hilt. Modi proved that he knew precisely how to tickle Mr. Obama who is inclined to open Asia-Pacific front once driven by China-phoebes like Ashley Tellis of Carnegie Endowment at home, "It is in U.S. interests to bolster Indian power even if no repayment is forthcoming because doing so will help limit the rise of a Chinese hegemon in Asia that could undermine the enduring strategic interests of the United States."
When the high pitch visit proceeded, there should have been natural concern to see US drift so close to India and vice versa. Russia has been India's close ally since Cold War era when India ostensibly owned non-aligned countries club. Balancing its policy parameters very shrewdly, it harvested enviable gains across the globe but equipped its forces predominantly with Russian arsenal. In recent Russo-US/EU standoff perspective, Russia would view Indo-US bonhomie grudgingly. Mr. Obama, possibly alive to international undercurrents, did speak soft about Russia that US did not wish to dent Russian economy. However, his plea could be brushed aside simply if any one raised the question, what do the economic sanctions mean against Russia? No doubt, Russia is finding its balancing acts in world power-politics rather challenging but one could go by simple arithmetic. Indo-US embrace, if it translates to supplementing US capabilities in Asia-Pacific, bringing China in the arena, Russia would prefer to support China against US and its allies.
China's perceived stance is friendly towards India which harbors tremendous mistrust against China after she drubbed Indian forces on its Himalayan borders in early sixties. China is accused of capturing and retaining Indian Territory and several attempts to normalize the relations broke down without yielding any tangible results. Besides, India sees China-Pakistan nexus with slant greedy eyes. Indo-US strategic alliance, when India appears inclined to flex its muscles, not only in Indian Ocean but also in Pacific (Modi missed mentioning 'Pacific' in the press conference on first day of visit) would now force China to draw a red line for India as well. Interested quarters are absolutely insistent that Indian forces potentials on Blue Sea are better than China, a flurry of opinions which mysteriously swamped the media just before Obama's visit that could be meaningful. US placing strategic pivot in Asia-Pacific would lead her to inspire India to perform added role along with the alliance. A small take off has already been agreed to, once both the dignitaries resolved to play stabilizing role in Afghanistan. The dimensions of the role is a matter of opinion at this stage but it could well be a small battle-inoculation exercise for Indians troops who are yet not tuned to conduct operations out of their territorial limits, UN peace-keeping mission participation once in a while notwithstanding.
For Pakistan, the US role as it draws closer to India in the sub-continent has become fraught with serious ramifications. Modi's anti-Muslims history is no secret any longer when BJP's role in torching Samjhota Express and demolition of Babari mosque had been established. Only a week before Obama's visit, three Muslims were burnt alive by BJP sympathizers' mob and forced conversion of Muslims to Hindu religion has been set as the state's theme. The bloodletting by half a million-strong Indian Army is rampant in Indian Held Kashmir. Kashmiris, having been denied the right of self-determination, are the chronic victims of Indian forces' atrocities since Indo-Pak partition in 1947. UN Security Council resolutions passed during Mr. Pundit Nehru's times have been dumped in UN archives. Several powers that champion the human rights cause have meted willful neglect to the Kashmiris' cause. The issue led to three wars among the two neighbors. Sporadic unprovoked shelling by Indian forces against civil population along its border with Pakistan is a routine matter. Mr. Obama remarkably pretended to be ignorant of the entire Indian shenanigan. The implicit fall out of making India militarily strong would be dangerous for the region, particularly for Pakistan because:
• Indian stubborn stance on Kashmir issue would further intensify to shun the need of meaningful dialogue and effective resolution of the issue.
• Kashmiris agony would continue with no hope of finding respite from the Indian Army atrocities that have already led them to suffer about 100,000 men, women and children deaths.
• Obama's visit would set in an extreme degree of despondency when the US President has not, ironically, spoken a word about Kashmir and the need to find a lasting solution according to the wishes of the Kashmiris.
• With US alliance, India's ability to trash the neighbor like Pakistan would increase. Conversely, Pakistan with lesser power potential has the ability to respond effectively. It makes a scenario clad with perils. Tanvi Madan of Brookings also predicts, "The consultations on regional issues are likely not just to focus on India's west, but also to its east—where they have identified stability in the Asia-Pacific as a shared interest." Their measures for stability in Asia-Pacific without knocking out others, considered rivals, would certainly be worth paying compliments.
• The standoff between two neighbors is ominous for the world peace also. In case of nuclear conflagration, the conflict would expand in scope and lethality for which world powers have yet not come up with a responsible answer. Instead, the fledgling capabilities when the power admittedly intoxicates would mean affording the pretext of hostilities to India.
• India has already plans in place to set its Cold Start War Doctrine in practice that envisages compact, mobile, hard hitting forces to make surprise shallow, offensive maneuvers and cause destruction (ambitious aim though relevant) or attrition on Pakistani forces system. Pakistan needs to fine-finish all passive counter measures to deny any worthwhile success to Indian Cold Start War euphoria and keep ready plans to strike back within hours in the same or different sector of its own choosing to teach her a lesson at their cost.
• Any Indian forces meddling in Afghanistan would not be a welcome proposition under any pretext. Incidentally, two developments occurred that are favorable to Pakistan. When Obama and Modi were addressing joint press conference on 25 Jan 2015, Pakistan Army Chief was reviewing the guard of honor in Beijing with Chinese military counterpart. It would be naive to assume that Obama's visit and accruing implications were not discussed by them. Also, concurrently, Afghan military delegation was conversing with Pakistani counterparts in Islamabad, a gesture almost akin to tell US/Indian hawks, thanks for the care, we had enough in last over thirteen years.
• The development in India requires skillful handling and extra vigilance by Pakistan foreign policy wizards. Pakistan foreign office initial response to Mr. Obama's visit has been disappointing that claimed that it would auger well for the regional peace, an assertion far removed from reality. In fact, Pakistan's clear interpretation of the aforementioned thrust vectors would have been sounded to US on diplomatic channel, prior to Air Force One's taking off from Washington tarmac as did Mr. Putin promptly, mustering a counter poise. He said, "Russia would not let US grab the Middle East". Whether he has the capability or not, may be a moot point but he did not leave any vacuum when Obama and Modi were manipulating the world order in a different way, right or wrong, the time would judge.
• Pakistan's foreign policy does not operate on forward foot but is reactive instead. It is time that US played its role as honest broker and bring around Modi to settle Kashmir issue once for all according to the Kashmiris wishes. To achieve such objective, our pundits have to be at par, at least one of them, with Metternich or Castlereagh to convince US administration about the urgency to explore peaceful settlement of Kashmir issue and overcome Modi's reticence.
India, despite full US shoulder-support needs to remember two vulnerabilities that would haunt her ambitions. One, UN Security Council permanent member seat-promise is a contentious issue for her. Having active hostilities with neighbors, two of them being nuclear power would make it dangerous proposition to admit India into the UNSC. There are strong arguments to give representation to Africa or Latin America who have been denied the slot in UNSC. If in post-Cold War scenario, the merit hinges on the country's contribution to peacemaking efforts with no flare for embarking on military buildup despite having the sophisticated technological edge, Germany would be the best choice. When France and Britain are UNSC members, Germany's case becomes weak from as small a continent as Europe. Muslims have no representation in UNSC either when every sixth person on the planet is Muslim. Turkey, Pakistan or Indonesia could be as deserving candidates as India, in fact better one.
Secondly, India's proclaimed desire to emerge as economic giant, soon outmatching China appears on wrong drive if Mr. Modi's body language is any guide. What transpires from his statements that somehow he has come to believe that the kind of geo-political environments India is placed in; it would be prudent to insult Pakistan and stigmatize Kashmiris, by snatching their constitutional status through an amendment that the present Indian constitution bestows on them. He also appears inclined to resort to occasional saber rattling towards China. This sequence to achieve by placing the economic objectives laced with hubris born from the heap of sophisticated military hardware appears asymmetrical. Such ruses and chicanery, at which Mr. Modi has been traditionally quite adapt, would lead Indian economic ambition for double digit growth to some silly snare. Instead India must resolve disputes with China and Pakistan through a visible pragmatic diplomacy and must not be lured in to show of force on high seas to intimidate its foes. Indian dreams can be carefully constructed by her allies but these can be shattered certainly by China or Pakistan decisively when Modi breathes too hot on their necks. Indian paradigm hereafter is complex and would also need brainstorming by Turkey and Iran because the alliance in fact is multilayered and some actors in the fold are yet to stand up at an opportune moment. An interesting hypothesis that would merits separate space to cover.
As the largest democracy, she lays claim upon, World would expect from India, strengthening of the universal peace rather than bully Pakistan, pester Kashmiris, meddle in Afghanistan or flash a sword towards China and side line Russia. Big power = Big forgiving heart, makes simple but effective equation for India to emulate. Einstein would have certainly liked this equation if he was alive, better than his theory of relativity.
"Haqeeqi Azaadi" or "Political Invasion"?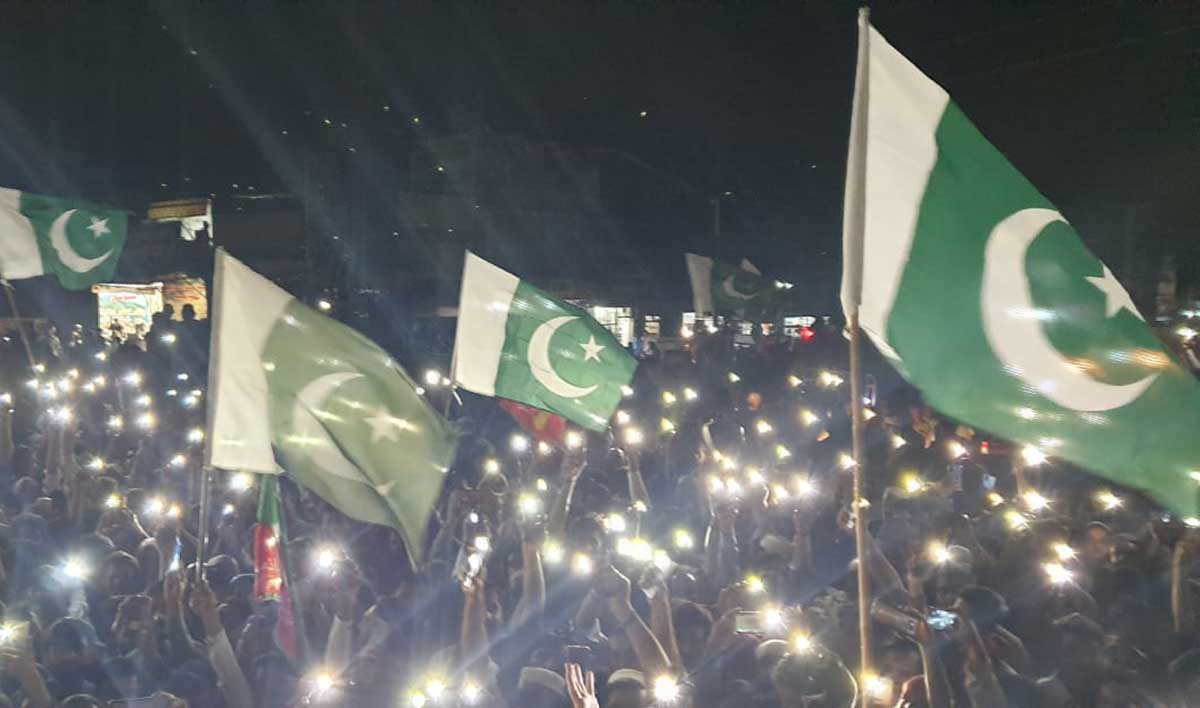 You call it a "Long March" or an "Azaadi March" or a "Haqeeqi Azaadi March" and lastly according to some people "Political invasion of the capital"; whatever attempt it may be, the impact of this "Long March" will not be "Short" at all. Seems like history is repeating. Yesterday, it was PTI, later it was TLP, then JUIF, PDM & now again PTI. This reminds us about a Supreme Court's historic judgment on Faizabad Sit in by Supreme Court, which is quite relevant again in these crucial times. The historic judgment of Supreme Court on Suo moto quotes that "The leaders of the dharna intimidated, hurled threats, abused, provoked and promoted hatred. The media provided unabated coverage. Inflammatory speeches were delivered by irresponsible politicians. Some unscrupulous talk-show hosts incited and provoked citizens." Isn't the situation once again similar? Doesn't it seem like history is repeating? Few analysts consider it to be a worst kind of situation.
Supreme Court writes in its judgment that "the freedom of speech and expression and of the press are fundamental right. However, these rights cannot be used to denigrate or undermine the glory of Islam, security or defence of Pakistan, friendly relations with foreign States, public order, decency or morality or in relation to contempt of court, or commission of or incitement to an offence. He categorically mentions that "PEMRA Ordinance mirrors the restrictions as set out in Article 19 of the Constitution and further prohibits broadcasts which are, "likely to create hatred among the people or is prejudicial to the maintenance of law and order or is likely to disturb public peace and tranquility." So, Supreme Court has already given clear instructions that if some event is likely to disrupt peace and tranquility, media broadcasts can be prohibited.
Insiders say that we are in a dead end and this is the most crucial time of history for Pakistan, especially when the economic fate has to be decided by IMF on 25th May when Imran khan marches on Islamabad. So let's playout the possible upcoming scenarios which political stakeholders may have to consider;
Marching towards Islamabad with huge crowds is one thing but forcing a government to dissolve assemblies with this crowd is another thing. Imran Khan very well knows this is a do or die situation for his political career as well. He knows his March will only succeed if he can force an early election.
Bringing larger mobs to Islamabad will only be fruitful if there is some kind of disruption by the present government or by the PTI itself. IK knows that a prolonged sit in without happenings in the red zone won't be impactful.
PTI leaders have been repeatedly convincing people including government employees, Army officers and police to bring their families in their Haqeeqi Azaadi March. The question which arises is that "Why IK doesn't bring own family members to join the "Jihad" or "Haqeeqi Azaadi"?
IMF has to take crucial decision on Pakistan's economic fate. Without an IMF Package, a Srilanka type scenario may arise. The decision will come on the same date as of long march, on 25th May. This is a do or die situation for Pakistan's economy. So the leaders of this March should definitely come with a futuristic economic plan and tell the masses how will they get rid of this dire economic situation.
While Srinagar Highway will be full of Marchers led by the so-called Ambassador of Kashmir, a big decision is expected to come from Srinagar about Yasin Malik. Unfortunately, it is expected that his sentencing maybe announced on 25th May as well.
The government also has limited options. They are arresting leaders of PTI. They are raiding houses in their own panic mode which will further incite the situation. The removal of fuel subsidiary has become inevitable and when it happens it will be the most unpopular decision. Rising, Inflation will cut purchasing power. Finalization of IMF program has brought them to a dead end.
The dread is in the air. 25th May is around the corner. It is Crucial. It is Do or Die for Pakistan. We must fear!!
When Politics turns Personal; The Toxic Allegations & Accusations become a Norm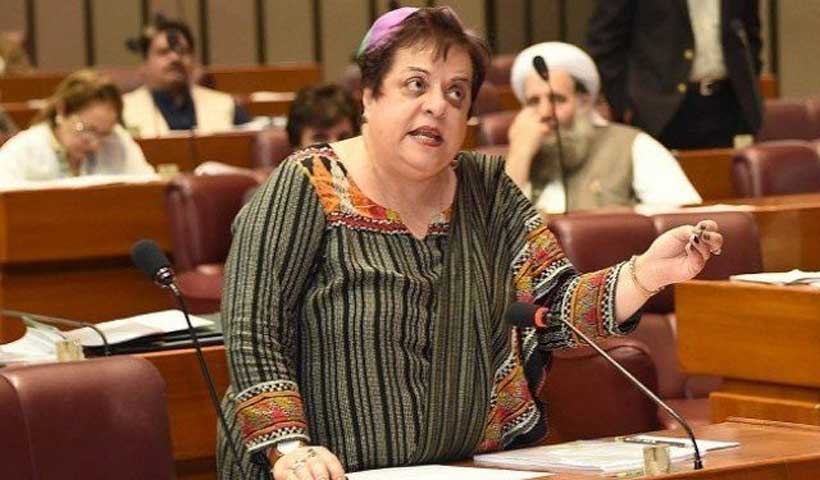 There is something happening beneath this political turmoil which is NOT looking good!!
Whenever Political landscape turns into a Personal battleground, defeats become unacceptable. These past few days are a perfect case study to see that how Political elite in Pakistan has done whatever it took it to stay in power. In this power grab scenario, there could be numerous losses including the integrity of institutions. We have unfortunately entered into a very dangerous phase, where some political stakeholders have put all stakes at risk, where they have stretched their limits beyond a constitutional limit, all to gather mass support, all to stay in power and avoid defeat. Is it a threat of losing power? Is it a double game? Is it a practical hybrid war we are fighting? Whatever it is, it doesn't seem to be good. All is at stake, all is at risk and all is toxic.
As if the political temperature was not noxious enough, Shireen Mazari Saga took place. Once again, accusations, allegations and assumptions started pouring in against the state institutions. Soon after her arrest, her daughter, a lawyer herself Imaan Zainab Mazari alleged that her mother was beaten by male police officers during the arrest. But few minutes later, a video clip surfaced that showed clearly that her mother was arrested by Female Police officers in broad daylight and as per the law. Lie number 1 of the daughter stood exposed. Within moments, without any cogent evidence the lady, known for many controversies in the past targeted state institution for such an act, although the anti-corruption already had taken responsibility of her arrest.
Abuse of power can never be tolerated, regardless of who it targets or from where it emanates. This mantra is true and everyone has an equal belief on it but let's take a deep dive to see that how politics turned dirty in this case, how blame game took place and how this entire episode was used as a tool to churn propaganda against Army leadership and Armed Forces.
1. The anti-corruption police had arrested Shireen Mazari and she herself accepted that Prime Minister and Interior minister were responsible for my arrest. But the mother daughter nexus brazenly started blaming institutions without any solid evidence. Shouldn't there be an inquiry on this too?
2. PTI was always of the opinion that why courts were opened mid night to send IK packing while he wasn't listening to anyone however when same court gave a verdict in favor of PTI ex minister, late night, it was celebrated and much appreciated by Shireen Mazari & IK who have been spearheading anti judicial tirade until recently. Isn't it blatant hypocrisy? Judicial inquiry has been ordered by the Court which is a positive sign, but the serious allegations which Mazari nexus have raised must also be inquired during this newly formed judicial inquiry. Should the Judiciary not question them on hurling these baseless allegations?
3. The present government, whose Police itself arrested Shireen Mazari disowned this attempt. Attorney General displayed his ignorance about the matter in front of the court. So, somehow the government created this impression in the public eye that they are not to be blamed for the arrest of Shireen Mazari. Was it a double game? Or a deliberate effort to discredit institutions?
Pakistan is already facing serious economic downfall, political uncertainty and civil strife. PTI has also announced Long March to Islamabad on 25th May which is likely to further exacerbate already fragile political and economic instability. It has become quite evident now for achieving petty political ends, our political elite has no serious resolve to address the crisis confronting the country. Country is being deliberately pushed to limits of economic and political dead end. The political immaturity and lack of vision to handle the crisis situation is also hurting the repute of institutions amidst internal political wrangling. If political leadership doesn't come to grips of the critical situation prevailing which is likely to aggravate further in coming days, people of Pakistan in particular and the country in general are likely to suffer unprecedented damage. Political elite must put its acts together and steer the country out of prevalent political and economic crisis by showing sagacity and political wisdom until it's too late.
Accusations to Acknowledgement: The Battle of Article 63 A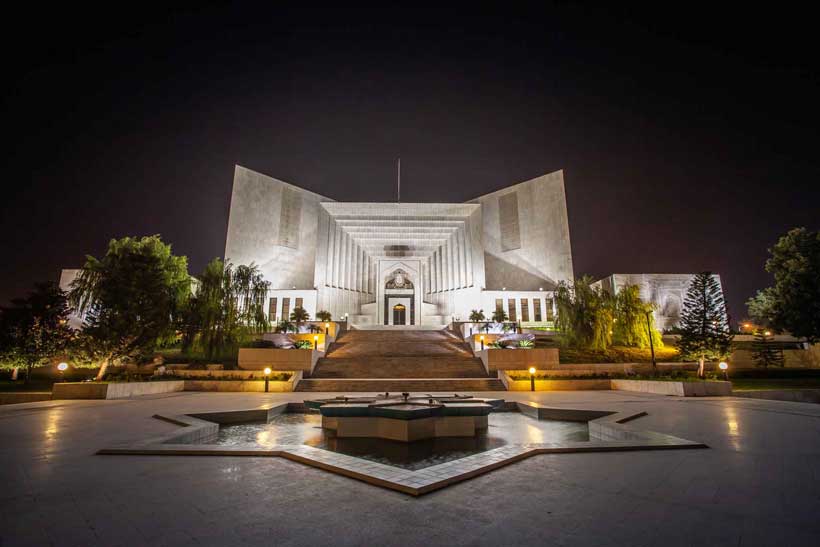 The weather is heating up. As the May is ending, Political temperatures are soaring. The fate regarding the country's political and economic stability will be measured in the upcoming days. Earlier, PDM built momentum by taking on institutions. Maryam Nawaz raised the temperature by targeting key personalities and institutions. Allegations were bursting against the institutions in all dimensions. Today, we witness reversal of roles. Accusations have been outflowing in every Jalsa by PTI. But now suddenly, the "accusations" turned into "acknowledgment". "Complaints" started transforming into "Compliments". Is it the change of narrative? Is it another U-turn? Or is it the restoration of confidence in the institutions? Where will this chaos end?
The Supreme Court's "decision" or as they say "opinion" or "binding" on Article 63 A has raised some pertinent questions on the status of CM Punjab election? In the interpretation of Article 63 A of the constitution, the Supreme court categorically condemns the practice of horse trading by calling it "a cancer afflicting the body politic". Supreme Court in its decision of 3-2 rejected the vote count of these dissident members against the party directives. So the future of the Chief Executive of Punjab is now under threat because it is contrary to what happened in National Assembly. The political instability continues and the situation is messy.
In light of this verdict, Hamza has a support of 172 MPAs in Punjab assembly but at the same time, he also has 4 dissenting members which draws the figure to 168. Now further moving ahead, PTI and alliance also has a collective figure of 168 votes minus 21 dissenting members. The situation here in Punjab is way too complex now. A support of 186 members is required for a clear majority in Punjab assembly to formulate a government. This current Punjab government can either fall through a governor led vote of no confidence or a Supreme court order. The governor even has a right to dissolve the assembly with his discretionary powers according to Article 112 (2) of the constitution. Supreme Court has already made its decision on cross voting against Party fiat. Now legal experts are interpreting the decision in their own dictionaries. What will happen in Punjab? What will happen on the federal level? Will there be an election call? If so, what will be the care taker setup? Will there be a fresh mandate? Who will make the hard economic decisions? Lot needs to be answered in these crucial times.
From "My judges disappointed me" to "Thankyou Supreme Court", a lot has happened and a lot is ready to take place. Islamabad is full of gossips, interpretations, whispers and predictions these days. There is something seething under this political turmoil. The Red zone is under a lot of pressure whether politically or economically. Pre – Elections, Elections and then Post elections, we have a lot of consequences of a lot of hard decisions. But hard decisions need to be taken. Question is who is ready to make the hard choices? Be Afraid!!