"Mr. Modi came into office with a formidable piece of baggage, having been blacklisted by the United States government for nearly a decade over his handling of religious riots in Gujarat… (Ellen Barry: The New York Times)
Citing him as a metaphor, the yatri was not an ordinary person but the US President whose India yatra stayed in prime focus that kept intensifying as and when the travel date approached closer.
While his capabilities and competence over several years reflected efficiently through the prism of rigorous public scrutiny to which the US Presidents remains subjected to, Mr. Modi's posture was relatively new to watch though he broke the crust of ambiguity during his America yatra not long ago and managed to cultivate 'friendship' with Mr. Obama.
One is sure, Mr. Singh; his predecessor had no less rapport because these were India's credentials as a state having burgeoning economy, a power with significant military potentials and occupying crucial geo-political as well as geo-economic space in Asia-Pacific region that enable Indian leadership to pass through the uncompromising US friendship-filters comfortably. Modi's Obama-hug and his tea-pouring for him did not escape observers notice. Some said the magic had worked.
Mr. Obama's second visit to India and being the only US president who ever reviewed Indian Republic Day parade as the chief guest, places him at the pinnacle of much needed glory. The urge to make the occasion special, coincided dramatically on each side. Modi being aware of the whispers in US circles that India, even after striking a deal as a strategic partner with George W. Bush and securing concession from the nuclear supplier group was reluctant to embrace its role in entirety. Such an apparent psychological inhibition, deliberately carved by the Congress government appeared an eye sore for Modi's BJP government.
On the other hand, Obama has embarked at extensive damage control measures after having been bruised through not-so-brilliant, questionable gains in Iraq and now Afghanistan where US/ISAF forces have lowered their flag to shift operational responsibility to Afghan National Army. The truth has seeped through to US public who rightly demand from US administration to focus at home and take a much needed break from the era of foreign interventions. Nuclear dialogues and interim easing of economic sanctions over Iran, seeking window of opportunity with Cuba to normalize relations, though eclipsed by Russo-Ukrainian conflict and Middle East imbroglio, are some wise moves that bring added vibrancy to US foreign policy. In Ukraine case, US plea of repulsing Russian adventurism does not sound a weighty claim because Crimea is comfortably in Russian grip while Eastern Ukraine does not need Russian forces intervention. The region alone would keep Kiev busy for years unless there is break through, employing soft power of diplomacy.
The follow-up media blitz suggests that the two leaders are in absolute sync and are inclined to cooperate in nuclear, defense, science and technology, trade and environments domains. Modi gave the discourse an added dimension to bolster his inward and outward stature by creating a witty ambiguity for not revealing what the two leaders discussed in closed-door session. The media would have the reasons to make bloated conjectures as some have questioned the incentives that compelled Obama to visit India when he had yet not digested elation accruing to him at the end of his state of union address. Modi also assured Obama that he could not be pressured by any one. Whether or not the statement at this juncture was nice diplomacy-fit but one thing is clear that he did not mince words any longer to suggest that Obama was standing on the soil of changed and vigorous India who would support its allies to the hilt. Modi proved that he knew precisely how to tickle Mr. Obama who is inclined to open Asia-Pacific front once driven by China-phoebes like Ashley Tellis of Carnegie Endowment at home, "It is in U.S. interests to bolster Indian power even if no repayment is forthcoming because doing so will help limit the rise of a Chinese hegemon in Asia that could undermine the enduring strategic interests of the United States."
When the high pitch visit proceeded, there should have been natural concern to see US drift so close to India and vice versa. Russia has been India's close ally since Cold War era when India ostensibly owned non-aligned countries club. Balancing its policy parameters very shrewdly, it harvested enviable gains across the globe but equipped its forces predominantly with Russian arsenal. In recent Russo-US/EU standoff perspective, Russia would view Indo-US bonhomie grudgingly. Mr. Obama, possibly alive to international undercurrents, did speak soft about Russia that US did not wish to dent Russian economy. However, his plea could be brushed aside simply if any one raised the question, what do the economic sanctions mean against Russia? No doubt, Russia is finding its balancing acts in world power-politics rather challenging but one could go by simple arithmetic. Indo-US embrace, if it translates to supplementing US capabilities in Asia-Pacific, bringing China in the arena, Russia would prefer to support China against US and its allies.
China's perceived stance is friendly towards India which harbors tremendous mistrust against China after she drubbed Indian forces on its Himalayan borders in early sixties. China is accused of capturing and retaining Indian Territory and several attempts to normalize the relations broke down without yielding any tangible results. Besides, India sees China-Pakistan nexus with slant greedy eyes. Indo-US strategic alliance, when India appears inclined to flex its muscles, not only in Indian Ocean but also in Pacific (Modi missed mentioning 'Pacific' in the press conference on first day of visit) would now force China to draw a red line for India as well. Interested quarters are absolutely insistent that Indian forces potentials on Blue Sea are better than China, a flurry of opinions which mysteriously swamped the media just before Obama's visit that could be meaningful. US placing strategic pivot in Asia-Pacific would lead her to inspire India to perform added role along with the alliance. A small take off has already been agreed to, once both the dignitaries resolved to play stabilizing role in Afghanistan. The dimensions of the role is a matter of opinion at this stage but it could well be a small battle-inoculation exercise for Indians troops who are yet not tuned to conduct operations out of their territorial limits, UN peace-keeping mission participation once in a while notwithstanding.
For Pakistan, the US role as it draws closer to India in the sub-continent has become fraught with serious ramifications. Modi's anti-Muslims history is no secret any longer when BJP's role in torching Samjhota Express and demolition of Babari mosque had been established. Only a week before Obama's visit, three Muslims were burnt alive by BJP sympathizers' mob and forced conversion of Muslims to Hindu religion has been set as the state's theme. The bloodletting by half a million-strong Indian Army is rampant in Indian Held Kashmir. Kashmiris, having been denied the right of self-determination, are the chronic victims of Indian forces' atrocities since Indo-Pak partition in 1947. UN Security Council resolutions passed during Mr. Pundit Nehru's times have been dumped in UN archives. Several powers that champion the human rights cause have meted willful neglect to the Kashmiris' cause. The issue led to three wars among the two neighbors. Sporadic unprovoked shelling by Indian forces against civil population along its border with Pakistan is a routine matter. Mr. Obama remarkably pretended to be ignorant of the entire Indian shenanigan. The implicit fall out of making India militarily strong would be dangerous for the region, particularly for Pakistan because:
• Indian stubborn stance on Kashmir issue would further intensify to shun the need of meaningful dialogue and effective resolution of the issue.
• Kashmiris agony would continue with no hope of finding respite from the Indian Army atrocities that have already led them to suffer about 100,000 men, women and children deaths.
• Obama's visit would set in an extreme degree of despondency when the US President has not, ironically, spoken a word about Kashmir and the need to find a lasting solution according to the wishes of the Kashmiris.
• With US alliance, India's ability to trash the neighbor like Pakistan would increase. Conversely, Pakistan with lesser power potential has the ability to respond effectively. It makes a scenario clad with perils. Tanvi Madan of Brookings also predicts, "The consultations on regional issues are likely not just to focus on India's west, but also to its east—where they have identified stability in the Asia-Pacific as a shared interest." Their measures for stability in Asia-Pacific without knocking out others, considered rivals, would certainly be worth paying compliments.
• The standoff between two neighbors is ominous for the world peace also. In case of nuclear conflagration, the conflict would expand in scope and lethality for which world powers have yet not come up with a responsible answer. Instead, the fledgling capabilities when the power admittedly intoxicates would mean affording the pretext of hostilities to India.
• India has already plans in place to set its Cold Start War Doctrine in practice that envisages compact, mobile, hard hitting forces to make surprise shallow, offensive maneuvers and cause destruction (ambitious aim though relevant) or attrition on Pakistani forces system. Pakistan needs to fine-finish all passive counter measures to deny any worthwhile success to Indian Cold Start War euphoria and keep ready plans to strike back within hours in the same or different sector of its own choosing to teach her a lesson at their cost.
• Any Indian forces meddling in Afghanistan would not be a welcome proposition under any pretext. Incidentally, two developments occurred that are favorable to Pakistan. When Obama and Modi were addressing joint press conference on 25 Jan 2015, Pakistan Army Chief was reviewing the guard of honor in Beijing with Chinese military counterpart. It would be naive to assume that Obama's visit and accruing implications were not discussed by them. Also, concurrently, Afghan military delegation was conversing with Pakistani counterparts in Islamabad, a gesture almost akin to tell US/Indian hawks, thanks for the care, we had enough in last over thirteen years.
• The development in India requires skillful handling and extra vigilance by Pakistan foreign policy wizards. Pakistan foreign office initial response to Mr. Obama's visit has been disappointing that claimed that it would auger well for the regional peace, an assertion far removed from reality. In fact, Pakistan's clear interpretation of the aforementioned thrust vectors would have been sounded to US on diplomatic channel, prior to Air Force One's taking off from Washington tarmac as did Mr. Putin promptly, mustering a counter poise. He said, "Russia would not let US grab the Middle East". Whether he has the capability or not, may be a moot point but he did not leave any vacuum when Obama and Modi were manipulating the world order in a different way, right or wrong, the time would judge.
• Pakistan's foreign policy does not operate on forward foot but is reactive instead. It is time that US played its role as honest broker and bring around Modi to settle Kashmir issue once for all according to the Kashmiris wishes. To achieve such objective, our pundits have to be at par, at least one of them, with Metternich or Castlereagh to convince US administration about the urgency to explore peaceful settlement of Kashmir issue and overcome Modi's reticence.
India, despite full US shoulder-support needs to remember two vulnerabilities that would haunt her ambitions. One, UN Security Council permanent member seat-promise is a contentious issue for her. Having active hostilities with neighbors, two of them being nuclear power would make it dangerous proposition to admit India into the UNSC. There are strong arguments to give representation to Africa or Latin America who have been denied the slot in UNSC. If in post-Cold War scenario, the merit hinges on the country's contribution to peacemaking efforts with no flare for embarking on military buildup despite having the sophisticated technological edge, Germany would be the best choice. When France and Britain are UNSC members, Germany's case becomes weak from as small a continent as Europe. Muslims have no representation in UNSC either when every sixth person on the planet is Muslim. Turkey, Pakistan or Indonesia could be as deserving candidates as India, in fact better one.
Secondly, India's proclaimed desire to emerge as economic giant, soon outmatching China appears on wrong drive if Mr. Modi's body language is any guide. What transpires from his statements that somehow he has come to believe that the kind of geo-political environments India is placed in; it would be prudent to insult Pakistan and stigmatize Kashmiris, by snatching their constitutional status through an amendment that the present Indian constitution bestows on them. He also appears inclined to resort to occasional saber rattling towards China. This sequence to achieve by placing the economic objectives laced with hubris born from the heap of sophisticated military hardware appears asymmetrical. Such ruses and chicanery, at which Mr. Modi has been traditionally quite adapt, would lead Indian economic ambition for double digit growth to some silly snare. Instead India must resolve disputes with China and Pakistan through a visible pragmatic diplomacy and must not be lured in to show of force on high seas to intimidate its foes. Indian dreams can be carefully constructed by her allies but these can be shattered certainly by China or Pakistan decisively when Modi breathes too hot on their necks. Indian paradigm hereafter is complex and would also need brainstorming by Turkey and Iran because the alliance in fact is multilayered and some actors in the fold are yet to stand up at an opportune moment. An interesting hypothesis that would merits separate space to cover.
As the largest democracy, she lays claim upon, World would expect from India, strengthening of the universal peace rather than bully Pakistan, pester Kashmiris, meddle in Afghanistan or flash a sword towards China and side line Russia. Big power = Big forgiving heart, makes simple but effective equation for India to emulate. Einstein would have certainly liked this equation if he was alive, better than his theory of relativity.
The U.S Lauded Pakistan's Assistance in Fighting COVID-19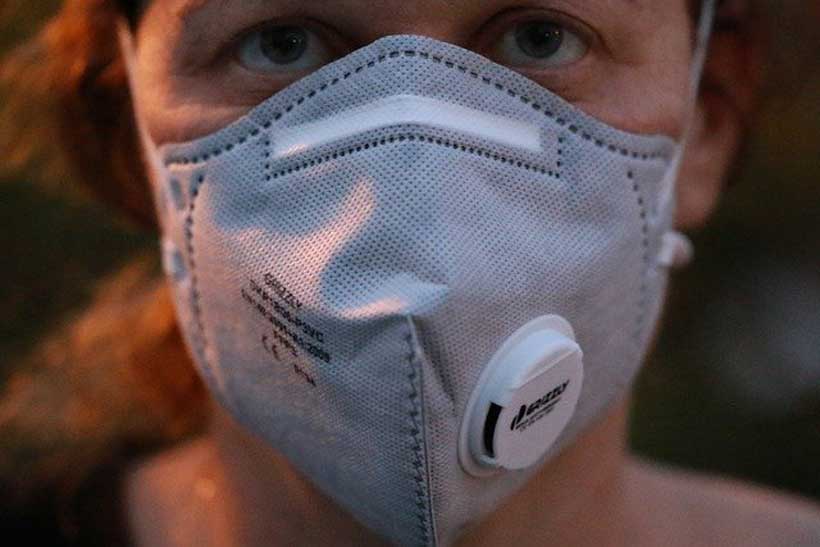 The United States has thanked Pakistan for its donation of protective gear and surgical masks to support the fight against coronavirus. In a Tweet, the US Secretary of State Mike Pompeo appreciated Pakistan's goodwill donation of surgical masks and protective suits to the Federal Emergency Management Agency. He said this delivery is a symbol of Pak-US solidarity in the fight against COVID-19 and termed it a "partnership for the prosperity of the two countries."
Meanwhile, the US Assistant Secretary of State for South and Central Asia, Alice Wells, in her tweet, also expressed gratitude to Pakistan for the goodwill donation. She said our countries' health partnership and the coordinated response would help defeat this virus and rebuild our prosperity.
Earlier, the consignment of Personal Protective Equipment from Pakistan via a C-130 flight from Islamabad landed at Andrews Air Force Base, Maryland. The equipment was also handed over to the US Federal Emergency Management Agency for onward delivery to the US armed forces.
Pakistan values its Seven Decades-long friendship with the US. Although, it is meager Medical Supplies, yet as a token of friendships values a lot. Pakistan is also facing a huge challenge of the outbreak, and the rapid growth is alarming in Pakistan. Nevertheless, Pakistan is a responsible nation and always willing to share its part of responsibility in any part of the World. Either it is a natural disaster or warlike disaster, Pakistan always played its role on the front line as a volunteer. Pakistan is a country with the highest number of philanthropists per million population.
The US was one of the few first countries that recognized Pakistan in 1947 after getting independence from British rule. Pakistan was a close ally with the US in the cold war era and the Afghan War. Pakistan was a frontline ally with the US in its War on terror. Pakistan enjoyed non-NATO close ally status. Definitely, Pakistan was also beneficiary of US AID and assistance. Either it was on Economic front, or S&T, Defense or Education, Military or civilian, Agriculture or Industry, almost all areas witnessed the US assistance in the past. The US is a major trading partner with Pakistan too.
Pakistan has no objection if the US changed its priorities and aligned itself with India. The US is aiming to strengthen India to counter China, but India used all of the American assistance to counter Pakistan. The US may keep balance and restrict its assistance to India to a condition not to use against Pakistan. There can be designed a monitoring and tracking system to check that American assistance is not used against Pakistan directly or indirectly. A close monitoring system may be deployed on India and verifiable by any third party. I believe "there is the way if there is a will."
Prime Minister Imran Khan is a visionary leader and peace-loving in nature. His declared-policy to be a partner in peace with any country in any part of the World is well appreciated widely. Pakistan was a victim of the Afghan War for the last four decades and learned a bitter lesson. War means disaster; War means a net loss of human lives and economy; War means no victory for either side. Pakistan will be no longer partner wth any one in War with any country.
Pakistan's strategic location, where it connects almost half of the World and at the major trade route – Middle-East to rest of the World, is vital for maintaining peace and stability of this region as well as the whole World. Pakistan is a nation of 220 Million, with its 70% population of youth under the age of 40 years. Pakistan is a resilient nation and can survive under any circumstances.
Pakistan wanted to keep traditional friendship with the US and strongly wish an early resumption. Pakistan wanted to contribute its potential to global peace and stability. In the past, especially in the 1950s, 1960s, and 1970s, Pakistan kept close alliance with the US while maintaining its strategic relations with China. I hope the US may not object to Pakistan's strategic interest with China or Russia while restoring traditional friendship with Pakistan.
The Need for Pakistan's Digitalisation Policy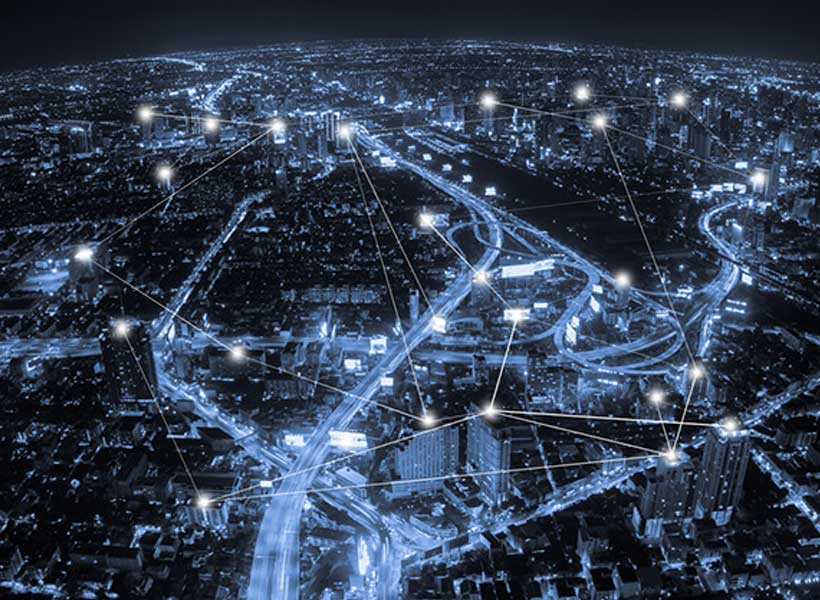 Change is the only constant and one has to keep evolving through new trends in order to compete with the changing dynamics of the world. There is no denying the fact that any country's economic growth is now directly linked to one factor i.e., adoption of information and communications technology. The adoption of digitalisation is the new reality where majority of population has access to mobile phones and internet than to basic necessities of life. Digitalisation is not a choice, it is the need of the hour, therefore, the governments are now determining their policies and strategies for digitalising every sector, to promote and strengthen their socio-economic fabric.
Keeping in view the current scenario, the COVID-19 has had a major impact on almost all socio-economic sectors, the digital world has never been more important than it is today, Digitalisation is the new normal where consumers are buying everything online whether it is to buy groceries and essentials or to socialise and virtually reach with friends and family. During this critical time, many of these adoptions will persist long even after the situation has stabilised.
Globally countries are adopting new ways through digitalisation to ease the life of their citizens by providing them with improved and rapid amenities. The access to free internet services made it possible to pave the way for effective digitalization. An exponential increase is observed in the number of internet providers and consumers which demonstrates that the world is adapting with the concept of digitalization. It is witnessed that the developed countries has already shifted all their services from the outdated ways to online portals to facilitate the masses. In recent years, Pakistan is also evolving its IT sector promptly by introducing the latest technological mechanisms in the country.
The present government has taken up the task to digitalize the entire country and is working hard to create an e-governance system to bring down corruption, to ensure accountability process and also to augment the productivity in the country. The government has been taking great strides in the advancement of technology- from the Mohafiz app to digitizing the Postal service and the introduction of Tax Asaan mobile app which provides taxpayers with quick access of verification features like active Taxpayers list (ATL), NTN/STRN inquiry and exemption certificate etc. and many more. The PTI government has been proactive in the inclusion of technology within various segments and has also launched the online FIR system where people can submit their complaints online, and will be facilitated by government officials.
Nevertheless one might assume that digitalisation and government don't blend,but in reality this fusion is helping the government agencies and officials to represent their agendas and administrative progress directly to the people through social media platforms (Twitter, Facebook, Instagram etc.).Perhaps the defined role of government social media accounts is to serve as a source of unrestricted updates. This includes everything from present initiatives to upcoming policy reforms and breaking news. Therefore, news should be a foundation of your content strategy as a government account. For instance, we are currently seeing social media crisis management in action for government organisations, including real-time updates in response to COVID-19. This illustrates that social media actually serves as a first hand source of information and provides people with timely updates. This is the brilliance of digitalisation and government that the voters and opposition are already there and the government has only one job that is to publish content which engages the attention from the public. This also suggests educating your followers by clarifying potential misinformation, keeping in view the fact that how quickly fabricated content can spread through social media, the government accounts serve as an important source for authentic information.
Statically, as per Pakistan's Digital2020 Report, Feb 2020: there were 76.38 million internet users in Pakistan in January 2020 which illustrates that the number of internet users has increased by 11 million (+17%) between 2019 and 2020 and internet penetration in Pakistan stood at 35%. As far as the social media users in Pakistan are concerned, the number has increased by 2.4 million (+7.0%) between April 2019 and January 2020 which shows that there were 37.00 million social media users in Pakistan in January 2020 and the penetration rate stood at 17%.The source of this penetration depends widely on mobile connections in Pakistan. Reportedly, there were 164.9 million mobile connections in Pakistan in January 2020. The number of mobile connections increased by 9.6 million (+6.2%) between January 2019 and January 2020. Surprisingly, the number of mobile connections in Pakistan was equivalent to 75% of the total population in January, 2020.
With these growth trends projected to persist in the future, Pakistan is dire need of a comprehensive 'Digitalisation Policy'. There should be a policy that must be implemented in its true spirits, and the government should devise an efficient monitoring mechanism to evaluate the vitality of that policy.
South Asia: A COVID-19 Outlier?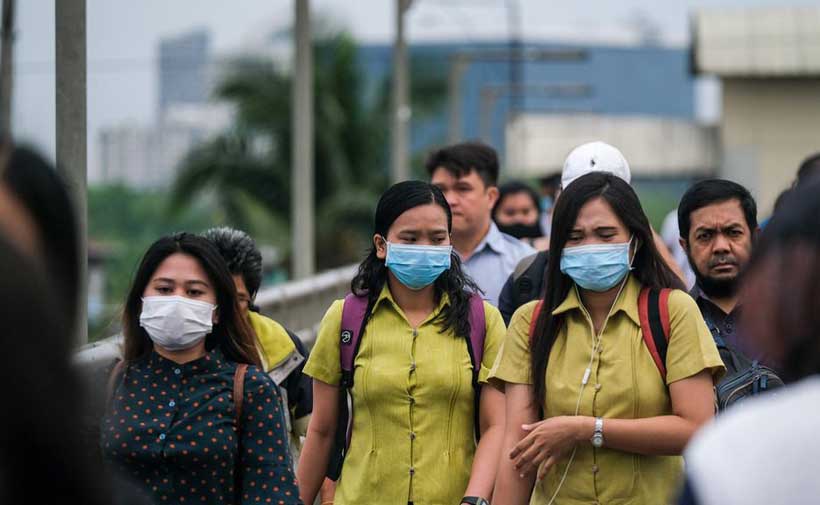 International observers remain baffled at the rate of spread and impact of Corona on one of the most populous regions in the world. South Asia is home to more than a 5th of the world's population. As is the case with other trends related to Corona, it is still not clear why the virus did not see the surge in the region that was experienced in other parts of the globe.
South Asia had been deemed as the perfect hotbed for the Coronavirus. It is densely populated, has poor public health institutions, and is geographically close to China, where the virus originated. Its people are also affected by severe levels of poverty, malnutrition, and hunger. While the countries share a similar heritage, the region happens to be one of the most poorly connected in the world, owing to bad road networks and toxic bilateral relations between some of the countries.
Despite strict guidelines from respective governments, social distancing norms are incompatible with South Asian society. It is a privilege only the elite can afford, as a vast majority of the people live in close proximity with their family members. The region also comprises of fairly religious societies, and governments have faced challenges in the prevention of congregational worship. In Pakistan, Khan was severely criticized for allowing communal prayer during the month of Ramadan.
It can be argued that the relatively lower numbers can be accounted for by low testing rates but if the health care systems in these countries had been choking up, it would have been very difficult to hide.
India, the economic giant in the region, can boast of imposing the strictest lockdown in the world. While the fatality rate is increasing with every passing day, the number of deaths is nowhere near that of Europe or the US. Migrant workers paid a heavy price for the lockdown, which was announced without prior notice, leaving millions displaced. The economic cost of the lockdown has been astounding, as an estimated 122 million Indians lost their jobs in April alone. India's unemployment rate is now at a record peak of 27.1%,
Similarly, in Bangladesh, researchers from Dhaka University predict that around 15 million people from different sectors will become unemployed in the country due to slowdown of businesses. Meanwhile, in Pakistan, the Federal Minister for Planning and Development, Asad Umar, predicted that around 18 million people might lose their jobs as a result of the lockdown.
Modi and Khan have recently eased lockdowns in India and Pakistan respectively, in spite of increasing cases, as they expressed concern for low-income groups and daily wage earners in their countries. Their concerns regarding their economies may be well-founded. According to a recent Yale study, social distancing measures may be more effective in saving lives in higher-income countries. Whereas, in lower-income countries a complete lockdown may be counterproductive, significantly increasing the economic costs. Economic benefits generated by social distancing are estimated to be 240 times larger for the United States, or 70 times larger for Germany, compared to the value created in Pakistan. The value of savings would be 59% of the GDP for the US, 85% of the GDP for Germany as opposed to 14% of Bangladesh and 19% of India's GDP.
There are several theories about the conservative spread of the virus in South Asia. None of them have been substantiated as yet. It could be that the pandemic was taken more seriously in these developing economies because there was an acceptance of the fact that they weren't well equipped to deal with the crisis in case it hit them with full force. Some experts credit the warmer and humid climate of the region to have kept the spread of the disease in check. Others are talking about the protection offered to South Asians by the vaccine for Tuberculosis, BCG and possibly a weaker strain of the virus in this region.
One of the more plausible explanations for this trend seems to be the extremely young population of the region. The average age of an Indian is 26.8 years. The number is less than 25 years in Bangladesh, Nepal and Pakistan. In contrast, the average age of a citizen is 45 in Italy and above 40 in Germany, France and the UK. According to the Yale study, Populations in rich countries tend to skew older, and so the mortality rate is expected to be higher in those countries, in spite of the disparity in healthcare capacity.
According to Jacob John, a virologist from India, it is not sensible to compare the situation in South Asia with Europe yet, as the region is over a month behind in terms of timeline. Therefore, the April of Europe should be compared to June in India. The epidemic is developing in different countries at different rates and it has not yet reached its full maturity in the region.
There is little doubt about the fact that Covid-19 represents one of the greatest challenges for global leaders of our times. Policy has to evolve constantly according to the trajectory of the virus in the concerned country. The choice between lives and livelihoods can never be an easy one to make.
While it's too soon to declare any country's approach a success, it can be acknowledged that South Asian countries enforced stringent lockdowns at a relatively early stage compared to many in the West. However, locking down for over a month hasn't necessarily slowed down the spread of the disease and the reversal of restrictions could lead to spikes in rates of infections. This in tandem with increasing economic constraints makes it a complex dilemma for policymakers. As the virus is yet to peak in the region in the coming months, the real challenge for the leadership lies in expanding their capacity to deal with the worsening situation.