"Mr. Modi came into office with a formidable piece of baggage, having been blacklisted by the United States government for nearly a decade over his handling of religious riots in Gujarat… (Ellen Barry: The New York Times)
Citing him as a metaphor, the yatri was not an ordinary person but the US President whose India yatra stayed in prime focus that kept intensifying as and when the travel date approached closer.
While his capabilities and competence over several years reflected efficiently through the prism of rigorous public scrutiny to which the US Presidents remains subjected to, Mr. Modi's posture was relatively new to watch though he broke the crust of ambiguity during his America yatra not long ago and managed to cultivate 'friendship' with Mr. Obama.
One is sure, Mr. Singh; his predecessor had no less rapport because these were India's credentials as a state having burgeoning economy, a power with significant military potentials and occupying crucial geo-political as well as geo-economic space in Asia-Pacific region that enable Indian leadership to pass through the uncompromising US friendship-filters comfortably. Modi's Obama-hug and his tea-pouring for him did not escape observers notice. Some said the magic had worked.
Mr. Obama's second visit to India and being the only US president who ever reviewed Indian Republic Day parade as the chief guest, places him at the pinnacle of much needed glory. The urge to make the occasion special, coincided dramatically on each side. Modi being aware of the whispers in US circles that India, even after striking a deal as a strategic partner with George W. Bush and securing concession from the nuclear supplier group was reluctant to embrace its role in entirety. Such an apparent psychological inhibition, deliberately carved by the Congress government appeared an eye sore for Modi's BJP government.
On the other hand, Obama has embarked at extensive damage control measures after having been bruised through not-so-brilliant, questionable gains in Iraq and now Afghanistan where US/ISAF forces have lowered their flag to shift operational responsibility to Afghan National Army. The truth has seeped through to US public who rightly demand from US administration to focus at home and take a much needed break from the era of foreign interventions. Nuclear dialogues and interim easing of economic sanctions over Iran, seeking window of opportunity with Cuba to normalize relations, though eclipsed by Russo-Ukrainian conflict and Middle East imbroglio, are some wise moves that bring added vibrancy to US foreign policy. In Ukraine case, US plea of repulsing Russian adventurism does not sound a weighty claim because Crimea is comfortably in Russian grip while Eastern Ukraine does not need Russian forces intervention. The region alone would keep Kiev busy for years unless there is break through, employing soft power of diplomacy.
The follow-up media blitz suggests that the two leaders are in absolute sync and are inclined to cooperate in nuclear, defense, science and technology, trade and environments domains. Modi gave the discourse an added dimension to bolster his inward and outward stature by creating a witty ambiguity for not revealing what the two leaders discussed in closed-door session. The media would have the reasons to make bloated conjectures as some have questioned the incentives that compelled Obama to visit India when he had yet not digested elation accruing to him at the end of his state of union address. Modi also assured Obama that he could not be pressured by any one. Whether or not the statement at this juncture was nice diplomacy-fit but one thing is clear that he did not mince words any longer to suggest that Obama was standing on the soil of changed and vigorous India who would support its allies to the hilt. Modi proved that he knew precisely how to tickle Mr. Obama who is inclined to open Asia-Pacific front once driven by China-phoebes like Ashley Tellis of Carnegie Endowment at home, "It is in U.S. interests to bolster Indian power even if no repayment is forthcoming because doing so will help limit the rise of a Chinese hegemon in Asia that could undermine the enduring strategic interests of the United States."
When the high pitch visit proceeded, there should have been natural concern to see US drift so close to India and vice versa. Russia has been India's close ally since Cold War era when India ostensibly owned non-aligned countries club. Balancing its policy parameters very shrewdly, it harvested enviable gains across the globe but equipped its forces predominantly with Russian arsenal. In recent Russo-US/EU standoff perspective, Russia would view Indo-US bonhomie grudgingly. Mr. Obama, possibly alive to international undercurrents, did speak soft about Russia that US did not wish to dent Russian economy. However, his plea could be brushed aside simply if any one raised the question, what do the economic sanctions mean against Russia? No doubt, Russia is finding its balancing acts in world power-politics rather challenging but one could go by simple arithmetic. Indo-US embrace, if it translates to supplementing US capabilities in Asia-Pacific, bringing China in the arena, Russia would prefer to support China against US and its allies.
China's perceived stance is friendly towards India which harbors tremendous mistrust against China after she drubbed Indian forces on its Himalayan borders in early sixties. China is accused of capturing and retaining Indian Territory and several attempts to normalize the relations broke down without yielding any tangible results. Besides, India sees China-Pakistan nexus with slant greedy eyes. Indo-US strategic alliance, when India appears inclined to flex its muscles, not only in Indian Ocean but also in Pacific (Modi missed mentioning 'Pacific' in the press conference on first day of visit) would now force China to draw a red line for India as well. Interested quarters are absolutely insistent that Indian forces potentials on Blue Sea are better than China, a flurry of opinions which mysteriously swamped the media just before Obama's visit that could be meaningful. US placing strategic pivot in Asia-Pacific would lead her to inspire India to perform added role along with the alliance. A small take off has already been agreed to, once both the dignitaries resolved to play stabilizing role in Afghanistan. The dimensions of the role is a matter of opinion at this stage but it could well be a small battle-inoculation exercise for Indians troops who are yet not tuned to conduct operations out of their territorial limits, UN peace-keeping mission participation once in a while notwithstanding.
For Pakistan, the US role as it draws closer to India in the sub-continent has become fraught with serious ramifications. Modi's anti-Muslims history is no secret any longer when BJP's role in torching Samjhota Express and demolition of Babari mosque had been established. Only a week before Obama's visit, three Muslims were burnt alive by BJP sympathizers' mob and forced conversion of Muslims to Hindu religion has been set as the state's theme. The bloodletting by half a million-strong Indian Army is rampant in Indian Held Kashmir. Kashmiris, having been denied the right of self-determination, are the chronic victims of Indian forces' atrocities since Indo-Pak partition in 1947. UN Security Council resolutions passed during Mr. Pundit Nehru's times have been dumped in UN archives. Several powers that champion the human rights cause have meted willful neglect to the Kashmiris' cause. The issue led to three wars among the two neighbors. Sporadic unprovoked shelling by Indian forces against civil population along its border with Pakistan is a routine matter. Mr. Obama remarkably pretended to be ignorant of the entire Indian shenanigan. The implicit fall out of making India militarily strong would be dangerous for the region, particularly for Pakistan because:
• Indian stubborn stance on Kashmir issue would further intensify to shun the need of meaningful dialogue and effective resolution of the issue.
• Kashmiris agony would continue with no hope of finding respite from the Indian Army atrocities that have already led them to suffer about 100,000 men, women and children deaths.
• Obama's visit would set in an extreme degree of despondency when the US President has not, ironically, spoken a word about Kashmir and the need to find a lasting solution according to the wishes of the Kashmiris.
• With US alliance, India's ability to trash the neighbor like Pakistan would increase. Conversely, Pakistan with lesser power potential has the ability to respond effectively. It makes a scenario clad with perils. Tanvi Madan of Brookings also predicts, "The consultations on regional issues are likely not just to focus on India's west, but also to its east—where they have identified stability in the Asia-Pacific as a shared interest." Their measures for stability in Asia-Pacific without knocking out others, considered rivals, would certainly be worth paying compliments.
• The standoff between two neighbors is ominous for the world peace also. In case of nuclear conflagration, the conflict would expand in scope and lethality for which world powers have yet not come up with a responsible answer. Instead, the fledgling capabilities when the power admittedly intoxicates would mean affording the pretext of hostilities to India.
• India has already plans in place to set its Cold Start War Doctrine in practice that envisages compact, mobile, hard hitting forces to make surprise shallow, offensive maneuvers and cause destruction (ambitious aim though relevant) or attrition on Pakistani forces system. Pakistan needs to fine-finish all passive counter measures to deny any worthwhile success to Indian Cold Start War euphoria and keep ready plans to strike back within hours in the same or different sector of its own choosing to teach her a lesson at their cost.
• Any Indian forces meddling in Afghanistan would not be a welcome proposition under any pretext. Incidentally, two developments occurred that are favorable to Pakistan. When Obama and Modi were addressing joint press conference on 25 Jan 2015, Pakistan Army Chief was reviewing the guard of honor in Beijing with Chinese military counterpart. It would be naive to assume that Obama's visit and accruing implications were not discussed by them. Also, concurrently, Afghan military delegation was conversing with Pakistani counterparts in Islamabad, a gesture almost akin to tell US/Indian hawks, thanks for the care, we had enough in last over thirteen years.
• The development in India requires skillful handling and extra vigilance by Pakistan foreign policy wizards. Pakistan foreign office initial response to Mr. Obama's visit has been disappointing that claimed that it would auger well for the regional peace, an assertion far removed from reality. In fact, Pakistan's clear interpretation of the aforementioned thrust vectors would have been sounded to US on diplomatic channel, prior to Air Force One's taking off from Washington tarmac as did Mr. Putin promptly, mustering a counter poise. He said, "Russia would not let US grab the Middle East". Whether he has the capability or not, may be a moot point but he did not leave any vacuum when Obama and Modi were manipulating the world order in a different way, right or wrong, the time would judge.
• Pakistan's foreign policy does not operate on forward foot but is reactive instead. It is time that US played its role as honest broker and bring around Modi to settle Kashmir issue once for all according to the Kashmiris wishes. To achieve such objective, our pundits have to be at par, at least one of them, with Metternich or Castlereagh to convince US administration about the urgency to explore peaceful settlement of Kashmir issue and overcome Modi's reticence.
India, despite full US shoulder-support needs to remember two vulnerabilities that would haunt her ambitions. One, UN Security Council permanent member seat-promise is a contentious issue for her. Having active hostilities with neighbors, two of them being nuclear power would make it dangerous proposition to admit India into the UNSC. There are strong arguments to give representation to Africa or Latin America who have been denied the slot in UNSC. If in post-Cold War scenario, the merit hinges on the country's contribution to peacemaking efforts with no flare for embarking on military buildup despite having the sophisticated technological edge, Germany would be the best choice. When France and Britain are UNSC members, Germany's case becomes weak from as small a continent as Europe. Muslims have no representation in UNSC either when every sixth person on the planet is Muslim. Turkey, Pakistan or Indonesia could be as deserving candidates as India, in fact better one.
Secondly, India's proclaimed desire to emerge as economic giant, soon outmatching China appears on wrong drive if Mr. Modi's body language is any guide. What transpires from his statements that somehow he has come to believe that the kind of geo-political environments India is placed in; it would be prudent to insult Pakistan and stigmatize Kashmiris, by snatching their constitutional status through an amendment that the present Indian constitution bestows on them. He also appears inclined to resort to occasional saber rattling towards China. This sequence to achieve by placing the economic objectives laced with hubris born from the heap of sophisticated military hardware appears asymmetrical. Such ruses and chicanery, at which Mr. Modi has been traditionally quite adapt, would lead Indian economic ambition for double digit growth to some silly snare. Instead India must resolve disputes with China and Pakistan through a visible pragmatic diplomacy and must not be lured in to show of force on high seas to intimidate its foes. Indian dreams can be carefully constructed by her allies but these can be shattered certainly by China or Pakistan decisively when Modi breathes too hot on their necks. Indian paradigm hereafter is complex and would also need brainstorming by Turkey and Iran because the alliance in fact is multilayered and some actors in the fold are yet to stand up at an opportune moment. An interesting hypothesis that would merits separate space to cover.
As the largest democracy, she lays claim upon, World would expect from India, strengthening of the universal peace rather than bully Pakistan, pester Kashmiris, meddle in Afghanistan or flash a sword towards China and side line Russia. Big power = Big forgiving heart, makes simple but effective equation for India to emulate. Einstein would have certainly liked this equation if he was alive, better than his theory of relativity.
Abrogation of Article 370 and Pakistan's Pathetic Response
Pakistan, which is a party to Kashmir dispute could not make significant move after the Indian decision to scrap Article 370. The fragile economy, conventional military asymmetry and limited influence in international community restrict the options for Pakistan to take any strong stance against Indian illegal decision.
A month ago the government of BJP illegally dissolved the special status of Jammu and Kashmir through demolishing the Article 370. The article provides immunity to Jammu and Kashmir from Indian laws except foreign affairs, finance and communications. The decision is profoundly rejected by masses of Jammu and Kashmir and Pakistan. In the mean time the opposition parties in India also expressed strong dissatisfaction against decision and predicted severe repercussions for Indian state. The decision has also been challenged in the Indian Supreme Court and hearing has already been started. Yet, since the 5th August Kashmir is under siege, curfew has been imposed, communication network, medical and health facilities have been blocked. The international human rights organizations and defenders issued a genocide warning and warned India not to commit genocide.
In this critical situation which is developed by India, Pakistan took stance to stand by Kashmir. Pakistan highlighted the violent action which engulfed the rights and lives of Kashmiri people's. Although Pakistan expressed strong resistance and proclaimed to use all the means to give Kashmiri's their right, but there is a huge difference in words and deeds. On behest of Pakistan, China called UN Security Council meeting to discuss the issue and Chinese ambassador strongly condemned the Indian action and urged both parties to resolve the dispute through peaceful means. Yet it is important to point out that permanent members of UNSC refused to issue a post meeting joint statement.
Here it is wise to highlight that the international politics is dominated by the self-interests of dominant powers and weak states have no say in the system. Pakistan could not compete with Indian power in international relations. After scrapping the article, India immediately sought foreign support and Prime Minister Narendra Modi went to different states. Modi visited France, Bahrain and UAE, while Prime Minister of Pakistan Imran Khan only made phone calls to seek support against Indian action. This clearly disclosed the inefficiency of Pakistan to counter the Indian narrative.
Indian economic and investment potential is another factor behind cool response of international powers. India is trading partner of many countries and most prominent among them are USA, UK, UAE, China, European Union and Australia. The US has invested 9 million in India during the 2016 and UK has signed the commercial deals of 9.3 million recently. Australia is benefitted from Indian students and its education export is 2 billion dollars. EU a group of 27 independent states is another major investor and trade partner of India with 2.5 % international shares.
In contemporary international politics, diaspora is a backbone of any nation and same is true for India. It is observed that Indians are residing almost every influential state. More than 3.5 million Indians are working in UAE. During the 2015, Indian share was 16% in expats residing in the US, and Saudi Arabia host 1.9 million Indians. Kuwait having 1 million Indian workers and Oman 777,632 Indians. Europe also host the 1.2 million Indians.
The bilateral trade of India with US, China, EU, Japan, and Australia is impressive. In 2019, bilateral trade of India-China crossed the 100 billion, which expects to grow further. The US is second largest trading partner of India in goods, and the single largest export destination of Indian exporters. The bilateral trade has been grew at 7.59% annually from 68.4 billion in 2008 to 142.1 billion in 2018.
The 8.8 million Pakistanis are residing in western states, 4.7 million are living in EU and 1.2 in U.K. But Pakistan failed to activate its diaspora to promote national interests of the state. The Pakistani leadership never paid serious attention to engage diaspora, which resulted in poor representation of Pakistan in international community. On the other hand, Indian diaspora is much influential and have strong say in policies of US and EU. Their skills and education help them to climb the ladder of success and influence. So, it is high time for Pakistan to devise an effective strategy to lobby the national interests and engage diaspora. The diaspora is considered the defense line as they bridge the gap between their parent and host state.
Pakistan's economic structure is fragile with rising debt and prices of commodities. The country is dependent on international monitory institutions to repay its debt which crossed over 100 billion dollars. It is on 150thposition in poverty index among 189 countries according to UN Human Development Indicators. The value of rupee is decreased to lowest level and government is losing its credibility. Pakistan is spending its 20% budget on Army which is higher than education, health and social development allocation. The fragile economy, poor coordination in policy making and influence of military in foreign policy making has reduced the role of other state institutions. Although, current civilian government claims that civilian and military leadership is on same page, but the poor and ill-coordinated response exposed the fault lines. The top hierarchy of civilian and political leadership did not bother itself to convey Pakistani position on Kashmir, except making statements.
If Pakistan really want to influence the international community, then it needs to fix its poor economy, to improve its human and social system, engage diaspora, make effective and inclusive foreign and security policy. The economic, political and military power can guarantee the national interests of the country. So Pakistan work tirelessly on all the fronts to achieve the status of major power.
Pakistan's peace-loving gestures are considered its weakness, unfortunately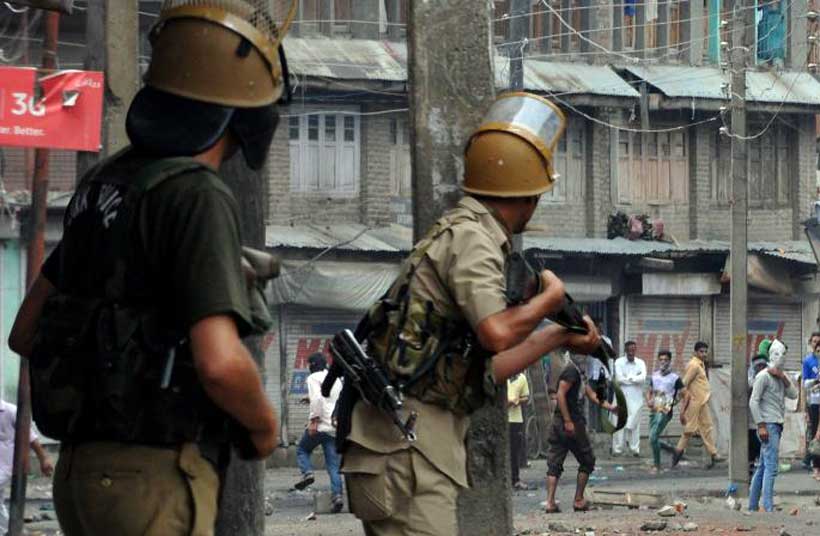 Pakistan is a peace-loving nation and a responsible state. The leadership, civil and military. Both are visionary and rational very much. Pakistan was the hub of western tourists in the 1950s, 1960s, and 1970s, due to its natural beauty, friendly and hospitable environment, and affordable living. Economic growth was one of the highest in this part of the world. But suffered a lot since the 1980s, due to the situation in Afghanistan. It was not our war, but unfortunately, we were pushed into this war. As a result, Pakistan offered 80,000 precious lives of Pakistani nationals, an economic loss of estimated up to 250 billion US dollars. In addition to it, extremism, terrorism, trafficking, smuggling, ethnicity, intolerance, gun, and drug culture, etc. were a gift. Due to the war-like situations during the last 4 decades, nations spared all resources, including human resources, financial resources etc on imposed war-front. As a result, industrial agriculture, infrastructure development, education, SW&T, R&D, Innovation, Commercialization, Health Sector, etc all walks of life suffered a lot and as result, today facing the worst economic crisis with over 100 billion foreign debt.
But, after having so many bitter lessons, the nation is even more mature and trained to survive under any circumstances. In fact, has emerged one of the most resilient nation. India staged the drama of "Pulwan" on 14 February this year, and without collecting evidence and investigation, just within hours, blamed Pakistan and threatened Pakistan. Pakistan offered to extend full cooperation in investigation and punish the responsible. But, India, according to pre-plan, attacked Pakistan on the 25th of February and dropped bombs in Balakot a city deep inside Pakistan. The leadership of Pakistan is very much sensible and rational and noticed that India is pushing Pakistan into full-scale war. The visionary leadership in Pakistan realized the consequences of war, especially when, both India and Pakistan, both are nuclear states, possessing enough piles of lethal weapons to destroy each other completely, and its impact on the region as well as global. Formulated a smart strategy to respond on the 27th of February, giving a message to India, that although Pakistan has capabilities and enjoys supremacy over India, it still sticks to "Love-For-Peace" and does not wish to opt for war, successfully averted to escalate to a full-fledged war. Even that, Pakistan released the captured pilot of Indian air force inside Pakistan territory, as a good-will gesture.
India revoked its own constitution on the 5th of August and imposed curfew in Kashmir. It is an act of war and violation of UN charter, Simla Agreement and all norms & practices of civilized world. Siege of Kashmir, complete black-out by suspending Internet, mobile phone services. Cutting all modes of communication, evacuating all foreigners and visitors from Kashmir. Keeping people under house arrest. Occupying forces are killing, arresting, detaining and raping on a mass scale and draconian laws imposed empowered the security forces to shot at a spot on suspicion only, with any judicial process. After 42 days of curfew, people are facing a severe shortage of food, fuel, electricity, medicines, and life is completely at a halt, stand-still status. It is the largest curfew in the known-history of human beings, as around 8 million people are under siege, and Kashmir has been turned into a big jail, people are treated as prisoners. India's atrocities and brutalities have crossed all records of human rights violations.
UN, Human Rights Organizations, Mainstream Media, International organizations, NGOs, the whole International community have shown deep concerns on Indian atrocities. Protests, agitations, rallies, and demonstrations, all around the world as solidarity with the people of Kashmir have been witnessed. European Parliaments, UNSC, OIC, SCO, and all other international organizations are worried about the deteriorated situation of humanity in Kashmir.
Kashmir is a dispute between China, Pakistan, and India. India has illegally occupied a part of Kashmir known as Indian Occupied Kashmir. But people of Kashmir are spread all over three parts, i.e in Pakistan known as Azad or Free Kashmir and China. Kashmir is one nation and having blood relations in all three parts. They are charged at peak to enter into India Occupied Kashmir and help their brothers and sister in Indian Occupied Kashmir. They wanted to provide them food, medicines and basic necessities of life. The government of Pakistan is trying its best to stop them to march toward Indian Occupied Kashmir, as they are unarmed and simple villagers, they might have the high spirits to rescue the lives of their brothers and sisters in Indian Kashmir but might face firing by Indian Army. I am afraid, the public pressure is growing with passing each day and they might march toward Indian Occupied Kashmir, and Pakistani Security Forces may not be able to stop them, then they might come under the Indian forces firing range. It might complicate the situation. The government of Pakistan is committed to observing restrains and avert any war, with India, but if its civilians are killed, it may create an unexpected situation, difficult to predict the reaction.
On the other hand, Indian military deployment along the line of control and frequent violations of line of control, use of cluster bombs on civilian population inside Pakistan, and war-preparations are alarming. Indian Army Chief announced that The Indian Army is well prepared to Attack Pakistan and just waiting for a signal from its Government in Delhi.
Pakistan is trying its best to observe restrains and showing maximum tolerance and patience. But India considers Pakistan "Love-For-Peace" as its "weakness", Unfortunate! Very Unfortunate!
Webinar: Kashmir Outside the Crosshairs- Does Anyone Care about Kashmir?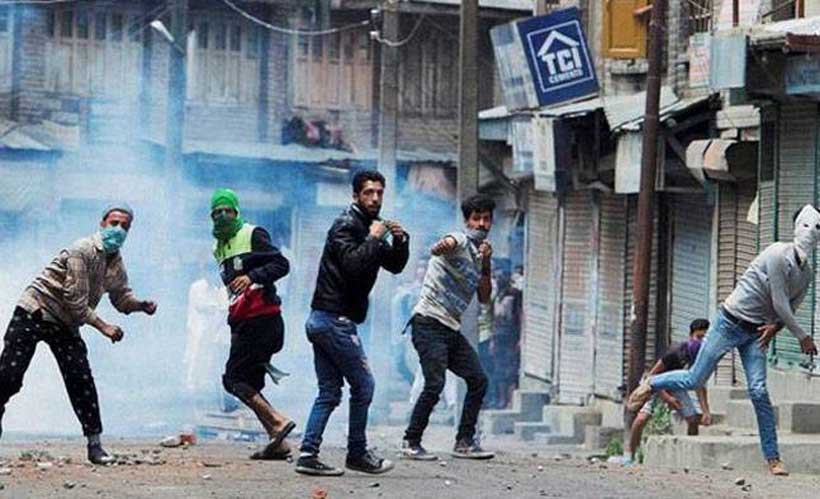 Join Modern Diplomacy and our Executive Vice Chairman, Prof. Matthew Crosston, for a Live Intelligence briefing / Webinar, on Sunday September 29 at 18:30 (IST) to learn:
* Why does the US continue to ignore Kashmir but give loads of attention to every country around it?
* Is it necessarily a positive if the US DOES start paying attention to it?
* What would be GOOD attention and what be BAD? Which one is the US likely to give?
* Can Kashmir ever be left alone to develop independently and not be a pawn of regional neighbors?
These and other controversial but critically important questions will be covered in an exciting intelligence briefing that will still allow for a dynamic, open discussion exchange with one the world's most recognized, accomplished and sought after Intelligence experts, Dr. Prof. Matthew Crosston, Executive Vice Chairman of Modern Diplomacy.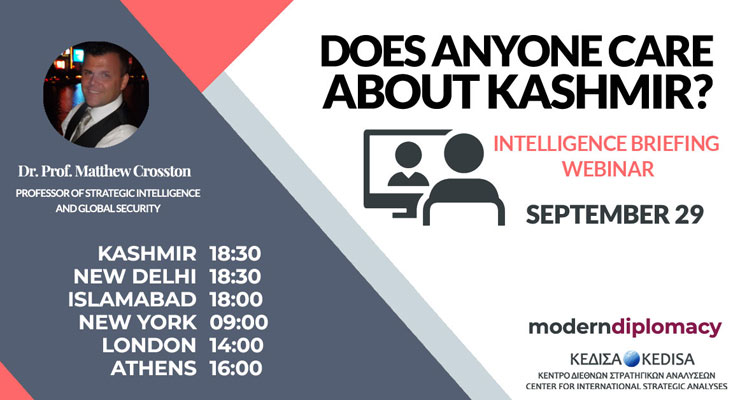 Dr. Matthew Crosston is Director over all Intelligence programs and Professor of Strategic Intelligence and Global Security in the School of Security and Global Studies at the American Military University. He is an acclaimed author and international speaker who consults with governments, media organizations, and academic institutions on a range of issues covering peace mediation, human rights conflicts, resource dilemmas, intelligence, change leadership, and education innovation. His works overall have been translated into Russian, Arabic, Chinese, Indonesian, Hebrew, Spanish, Turkish, Farsi, Greek, and Uzbek. He has a BA from Colgate University, MA from the University of London, PhD from Brown University, and completed his Post-Doctoral Fellowship at the University of Toronto.
Modern Diplomacy and Center for International Strategic Analyses