"Mr. Modi came into office with a formidable piece of baggage, having been blacklisted by the United States government for nearly a decade over his handling of religious riots in Gujarat… (Ellen Barry: The New York Times)
Citing him as a metaphor, the yatri was not an ordinary person but the US President whose India yatra stayed in prime focus that kept intensifying as and when the travel date approached closer.
While his capabilities and competence over several years reflected efficiently through the prism of rigorous public scrutiny to which the US Presidents remains subjected to, Mr. Modi's posture was relatively new to watch though he broke the crust of ambiguity during his America yatra not long ago and managed to cultivate 'friendship' with Mr. Obama.
One is sure, Mr. Singh; his predecessor had no less rapport because these were India's credentials as a state having burgeoning economy, a power with significant military potentials and occupying crucial geo-political as well as geo-economic space in Asia-Pacific region that enable Indian leadership to pass through the uncompromising US friendship-filters comfortably. Modi's Obama-hug and his tea-pouring for him did not escape observers notice. Some said the magic had worked.
Mr. Obama's second visit to India and being the only US president who ever reviewed Indian Republic Day parade as the chief guest, places him at the pinnacle of much needed glory. The urge to make the occasion special, coincided dramatically on each side. Modi being aware of the whispers in US circles that India, even after striking a deal as a strategic partner with George W. Bush and securing concession from the nuclear supplier group was reluctant to embrace its role in entirety. Such an apparent psychological inhibition, deliberately carved by the Congress government appeared an eye sore for Modi's BJP government.
On the other hand, Obama has embarked at extensive damage control measures after having been bruised through not-so-brilliant, questionable gains in Iraq and now Afghanistan where US/ISAF forces have lowered their flag to shift operational responsibility to Afghan National Army. The truth has seeped through to US public who rightly demand from US administration to focus at home and take a much needed break from the era of foreign interventions. Nuclear dialogues and interim easing of economic sanctions over Iran, seeking window of opportunity with Cuba to normalize relations, though eclipsed by Russo-Ukrainian conflict and Middle East imbroglio, are some wise moves that bring added vibrancy to US foreign policy. In Ukraine case, US plea of repulsing Russian adventurism does not sound a weighty claim because Crimea is comfortably in Russian grip while Eastern Ukraine does not need Russian forces intervention. The region alone would keep Kiev busy for years unless there is break through, employing soft power of diplomacy.
The follow-up media blitz suggests that the two leaders are in absolute sync and are inclined to cooperate in nuclear, defense, science and technology, trade and environments domains. Modi gave the discourse an added dimension to bolster his inward and outward stature by creating a witty ambiguity for not revealing what the two leaders discussed in closed-door session. The media would have the reasons to make bloated conjectures as some have questioned the incentives that compelled Obama to visit India when he had yet not digested elation accruing to him at the end of his state of union address. Modi also assured Obama that he could not be pressured by any one. Whether or not the statement at this juncture was nice diplomacy-fit but one thing is clear that he did not mince words any longer to suggest that Obama was standing on the soil of changed and vigorous India who would support its allies to the hilt. Modi proved that he knew precisely how to tickle Mr. Obama who is inclined to open Asia-Pacific front once driven by China-phoebes like Ashley Tellis of Carnegie Endowment at home, "It is in U.S. interests to bolster Indian power even if no repayment is forthcoming because doing so will help limit the rise of a Chinese hegemon in Asia that could undermine the enduring strategic interests of the United States."
When the high pitch visit proceeded, there should have been natural concern to see US drift so close to India and vice versa. Russia has been India's close ally since Cold War era when India ostensibly owned non-aligned countries club. Balancing its policy parameters very shrewdly, it harvested enviable gains across the globe but equipped its forces predominantly with Russian arsenal. In recent Russo-US/EU standoff perspective, Russia would view Indo-US bonhomie grudgingly. Mr. Obama, possibly alive to international undercurrents, did speak soft about Russia that US did not wish to dent Russian economy. However, his plea could be brushed aside simply if any one raised the question, what do the economic sanctions mean against Russia? No doubt, Russia is finding its balancing acts in world power-politics rather challenging but one could go by simple arithmetic. Indo-US embrace, if it translates to supplementing US capabilities in Asia-Pacific, bringing China in the arena, Russia would prefer to support China against US and its allies.
China's perceived stance is friendly towards India which harbors tremendous mistrust against China after she drubbed Indian forces on its Himalayan borders in early sixties. China is accused of capturing and retaining Indian Territory and several attempts to normalize the relations broke down without yielding any tangible results. Besides, India sees China-Pakistan nexus with slant greedy eyes. Indo-US strategic alliance, when India appears inclined to flex its muscles, not only in Indian Ocean but also in Pacific (Modi missed mentioning 'Pacific' in the press conference on first day of visit) would now force China to draw a red line for India as well. Interested quarters are absolutely insistent that Indian forces potentials on Blue Sea are better than China, a flurry of opinions which mysteriously swamped the media just before Obama's visit that could be meaningful. US placing strategic pivot in Asia-Pacific would lead her to inspire India to perform added role along with the alliance. A small take off has already been agreed to, once both the dignitaries resolved to play stabilizing role in Afghanistan. The dimensions of the role is a matter of opinion at this stage but it could well be a small battle-inoculation exercise for Indians troops who are yet not tuned to conduct operations out of their territorial limits, UN peace-keeping mission participation once in a while notwithstanding.
For Pakistan, the US role as it draws closer to India in the sub-continent has become fraught with serious ramifications. Modi's anti-Muslims history is no secret any longer when BJP's role in torching Samjhota Express and demolition of Babari mosque had been established. Only a week before Obama's visit, three Muslims were burnt alive by BJP sympathizers' mob and forced conversion of Muslims to Hindu religion has been set as the state's theme. The bloodletting by half a million-strong Indian Army is rampant in Indian Held Kashmir. Kashmiris, having been denied the right of self-determination, are the chronic victims of Indian forces' atrocities since Indo-Pak partition in 1947. UN Security Council resolutions passed during Mr. Pundit Nehru's times have been dumped in UN archives. Several powers that champion the human rights cause have meted willful neglect to the Kashmiris' cause. The issue led to three wars among the two neighbors. Sporadic unprovoked shelling by Indian forces against civil population along its border with Pakistan is a routine matter. Mr. Obama remarkably pretended to be ignorant of the entire Indian shenanigan. The implicit fall out of making India militarily strong would be dangerous for the region, particularly for Pakistan because:
• Indian stubborn stance on Kashmir issue would further intensify to shun the need of meaningful dialogue and effective resolution of the issue.
• Kashmiris agony would continue with no hope of finding respite from the Indian Army atrocities that have already led them to suffer about 100,000 men, women and children deaths.
• Obama's visit would set in an extreme degree of despondency when the US President has not, ironically, spoken a word about Kashmir and the need to find a lasting solution according to the wishes of the Kashmiris.
• With US alliance, India's ability to trash the neighbor like Pakistan would increase. Conversely, Pakistan with lesser power potential has the ability to respond effectively. It makes a scenario clad with perils. Tanvi Madan of Brookings also predicts, "The consultations on regional issues are likely not just to focus on India's west, but also to its east—where they have identified stability in the Asia-Pacific as a shared interest." Their measures for stability in Asia-Pacific without knocking out others, considered rivals, would certainly be worth paying compliments.
• The standoff between two neighbors is ominous for the world peace also. In case of nuclear conflagration, the conflict would expand in scope and lethality for which world powers have yet not come up with a responsible answer. Instead, the fledgling capabilities when the power admittedly intoxicates would mean affording the pretext of hostilities to India.
• India has already plans in place to set its Cold Start War Doctrine in practice that envisages compact, mobile, hard hitting forces to make surprise shallow, offensive maneuvers and cause destruction (ambitious aim though relevant) or attrition on Pakistani forces system. Pakistan needs to fine-finish all passive counter measures to deny any worthwhile success to Indian Cold Start War euphoria and keep ready plans to strike back within hours in the same or different sector of its own choosing to teach her a lesson at their cost.
• Any Indian forces meddling in Afghanistan would not be a welcome proposition under any pretext. Incidentally, two developments occurred that are favorable to Pakistan. When Obama and Modi were addressing joint press conference on 25 Jan 2015, Pakistan Army Chief was reviewing the guard of honor in Beijing with Chinese military counterpart. It would be naive to assume that Obama's visit and accruing implications were not discussed by them. Also, concurrently, Afghan military delegation was conversing with Pakistani counterparts in Islamabad, a gesture almost akin to tell US/Indian hawks, thanks for the care, we had enough in last over thirteen years.
• The development in India requires skillful handling and extra vigilance by Pakistan foreign policy wizards. Pakistan foreign office initial response to Mr. Obama's visit has been disappointing that claimed that it would auger well for the regional peace, an assertion far removed from reality. In fact, Pakistan's clear interpretation of the aforementioned thrust vectors would have been sounded to US on diplomatic channel, prior to Air Force One's taking off from Washington tarmac as did Mr. Putin promptly, mustering a counter poise. He said, "Russia would not let US grab the Middle East". Whether he has the capability or not, may be a moot point but he did not leave any vacuum when Obama and Modi were manipulating the world order in a different way, right or wrong, the time would judge.
• Pakistan's foreign policy does not operate on forward foot but is reactive instead. It is time that US played its role as honest broker and bring around Modi to settle Kashmir issue once for all according to the Kashmiris wishes. To achieve such objective, our pundits have to be at par, at least one of them, with Metternich or Castlereagh to convince US administration about the urgency to explore peaceful settlement of Kashmir issue and overcome Modi's reticence.
India, despite full US shoulder-support needs to remember two vulnerabilities that would haunt her ambitions. One, UN Security Council permanent member seat-promise is a contentious issue for her. Having active hostilities with neighbors, two of them being nuclear power would make it dangerous proposition to admit India into the UNSC. There are strong arguments to give representation to Africa or Latin America who have been denied the slot in UNSC. If in post-Cold War scenario, the merit hinges on the country's contribution to peacemaking efforts with no flare for embarking on military buildup despite having the sophisticated technological edge, Germany would be the best choice. When France and Britain are UNSC members, Germany's case becomes weak from as small a continent as Europe. Muslims have no representation in UNSC either when every sixth person on the planet is Muslim. Turkey, Pakistan or Indonesia could be as deserving candidates as India, in fact better one.
Secondly, India's proclaimed desire to emerge as economic giant, soon outmatching China appears on wrong drive if Mr. Modi's body language is any guide. What transpires from his statements that somehow he has come to believe that the kind of geo-political environments India is placed in; it would be prudent to insult Pakistan and stigmatize Kashmiris, by snatching their constitutional status through an amendment that the present Indian constitution bestows on them. He also appears inclined to resort to occasional saber rattling towards China. This sequence to achieve by placing the economic objectives laced with hubris born from the heap of sophisticated military hardware appears asymmetrical. Such ruses and chicanery, at which Mr. Modi has been traditionally quite adapt, would lead Indian economic ambition for double digit growth to some silly snare. Instead India must resolve disputes with China and Pakistan through a visible pragmatic diplomacy and must not be lured in to show of force on high seas to intimidate its foes. Indian dreams can be carefully constructed by her allies but these can be shattered certainly by China or Pakistan decisively when Modi breathes too hot on their necks. Indian paradigm hereafter is complex and would also need brainstorming by Turkey and Iran because the alliance in fact is multilayered and some actors in the fold are yet to stand up at an opportune moment. An interesting hypothesis that would merits separate space to cover.
As the largest democracy, she lays claim upon, World would expect from India, strengthening of the universal peace rather than bully Pakistan, pester Kashmiris, meddle in Afghanistan or flash a sword towards China and side line Russia. Big power = Big forgiving heart, makes simple but effective equation for India to emulate. Einstein would have certainly liked this equation if he was alive, better than his theory of relativity.
A long way of solidarity: a voice for the voiceless Kashmiris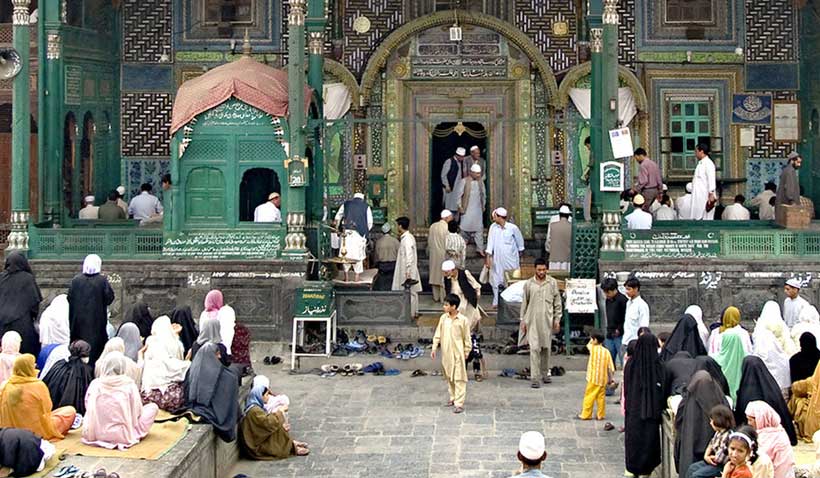 Every year on February 5 Pakistan observes Kashmir Solidarity Day. It aims to demonstrate Pakistan's support and solidarity with the people of Indian-occupied Kashmir, and their continuing liberation struggle, and to honor Kashmiri martyrs who sacrificed their lives fighting for Kashmir's independence.
Every year, on Kashmir Solidarity Day, Pakistan expresses its political, moral, and diplomatic support for the righteous fight of our Kashmiri brothers and becomes its voice in the international forums.
Kashmir's discord carries historical as well as contemporary events that hinder its political future.
Historical account of the humiliation of Kashmir's people
The history of conflict dates back to 1947. In the June 3 plan, the princely state offered a choice between India and Pakistan. Maharaja Hari Singh deceived Pakistan and ceded Kashmir to India through a standstill agreement, which sparked an uprising of Pashtun tribesmen and the Hindu nationalists and RSS to organize a program against Muslims, killing between 20,000 and 100,000 Muslims. On October 27, 1947, Indian troops landed in Kashmir to fight against the Pashtuns and the local armies; this led to the first India-Pakistan war. During the war, India's prime minister, Jawaharlal Nehru, promised a referendum: "The fate of Jammu and Kashmir is ultimately decided by the people; the pledge we have given is not only to the people of Kashmir but also to the world." "We will not and cannot back out of it."
India referred the dispute to the United Nations a little more than two months later. A resolution passed on August 13, 1948, asking both nations to withdraw their forces; once that happened, a referendum was to be held, allowing the people of Kashmir to decide their political future. But the Indian troops were never withdrawn, and the referendum never happened. On January 1, 1949, the ceasefire was agreed upon, and Kashmir became a disputed territory. Over the next 70 years, India and Pakistan fought three wars over Kashmir.
In Indian-administrated Kashmir, India maintains around 600,000 troops in Kashmir, who have committed human rights violations like rape, torture, and enforced disappearances that continue today. The number of people killed in Kashmir is estimated to be between 50,000 and 100,000, which shows the ruthlessness of the so-called largest democracy in the world.
Situation after the abolishment of articles 370 and 35A
On August 5, 2019, the Indian government abrogated Article 370 and Article 35A of the Indian Constitution, which granted Jammu and Kashmir a special status and autonomy. The Indian government enforced a curfew, disrupted communication connections, arrested political leaders, and deployed extra soldiers in the area, generating widespread resentment and demonstrations.
Since the abolition of Articles 370 and 35A, human rights abuses and violations in Kashmir have increased significantly, with claims of widespread mass arrests, torture, and extrajudicial executions by Indian security personnel. The Indian government has also restricted freedom of speech, assembly, and the press, making it impossible for citizens to openly express their thoughts and report on the state of the area.
In addition, the Indian government has been accused of fostering demographic changes in the area through the settlement of Hindu migrants, which has resulted in a fall in the percentage of the Muslim population and degradation of the Kashmiri people's distinctive cultural and religious identity.
International human rights groups have shown concern about the situation in Kashmir and demanded an independent investigation into the reported human rights breaches and abuses. About 87 civilians have been killed by the Indian forces since the abrogation of Article 370. The international community has also advocated for a peaceful settlement to the issue that takes the Kashmiri people's rights and interests into consideration.
The situation in Kashmir remains severe, and the continuous violence and human rights violations continue to provide the international community with a formidable task. The region's political future is still unknown, and a sustainable resolution to the war has not yet been found.
Pakistan's Advocacy for Kashmir
Pakistan has made several attempts to resolve the ongoing conflict in Kashmir and has sought international backing for its stance on the matter. Pakistan has repeatedly discussed the Kashmir issue at the United Nations and other international forums, stressing the need for a peaceful settlement of the conflict based on the self-determination principle and the right of the Kashmiri people to choose their destiny. Pakistan has also made diplomatic attempts to garner international support for its viewpoint, notably via the Organization of Islamic Cooperation and the Non-Aligned Movement.
Pakistan has also endeavored to provide political, diplomatic, and moral assistance for the Kashmiri resistance movement. India has accused Pakistan of financing terrorism in the area based on information that Pakistan supports separatist organizations in the region. Pakistan has denied these allegations and advocated for a peaceful settlement according to UN Resolution 47 (1948), which calls for a ceasefire, and UN Resolution 51 (1948), which calls for a plebiscite to be held in the region to determine the will of the Kashmiri people.
Despite these attempts, the situation in Kashmir remains unresolved, and a permanent resolution to the conflict has not yet been reached. The issue remains a significant source of conflict between India and Pakistan and a problem for the international community.
Conclusion:
Kashmir's political future remains uncertain and is the subject of ongoing discussion and negotiation between India and Pakistan, as well as international engagement.
Currently, the territory is split between India and Pakistan, with India administering the greater part and Pakistan the smaller. The Line of Control (LoC), which divides the two managed territories, has often been the scene of tension and bloodshed.
There have been appeals for a peaceful conclusion that takes the rights and interests of the Kashmiri people into consideration. Some have suggested the concept of "self-determination," in which the people of Kashmir would have the right to choose their destiny through a referendum or a negotiated solution between India and Pakistan.
Kashmir's political future is unpredictable and vulnerable to the continuous dynamics of the war as well as the shifting political and strategic objectives of the major regional countries. The international community still has a big part to play in finding a solution, and India, Pakistan, and the other countries in the area are likely to have to be involved and support any lasting solution.
Sri Lankans deserve a clean break from the past
The decision of former president Maithripala Sirisena to run for president pits two unpopular, establishment candidates against one another. With both Sirisena and Ranil Wickremesinghe involved in past political turmoil and the current economic crisis, Sri Lankans deserve a clean break.
While a presidential election cannot be held until 2024, the Sri Lankan Electoral Commission recently announced local elections for February. With no popular mandate and as the only member of his party, President Wickremesinghe is expected to face an embarrassing defeat in the poll, but it is unlikely to bring down the government.
The announcement that Sirisena would run as president comes at a pivotal time for Sri Lankans.
Wickremesinghe warned this week that the Sri Lankan economy could contract by up to 4% this year, after shrinking 11% last year.
Last year, the island nation descended into turmoil, with an economic collapse leading to its worst crisis in years. Foreign currency shortages, runaway inflation and a recession left the government unable to make debt repayments and left Sri Lankans desperately short of food and fuel.
This led to unprecedented unrest, particularly in the capital Colombo, resulting in the deaths of protesters and police, with hundreds more injured or detained. The protests culminated in the storming and occupation of the presidential palace, forcing Gotabaya Rajapaksa to flee the country, with Wickremesinghe replacing him as president.
Sirisena has a chequered history in Sri Lankan politics.
Sirisena was part of former President Mahinda Rajapaksa's cabinet before defecting to the opposition and winning a surprise election victory against Rajapaksa in 2015.
As President, Sirisena formed a close partnership with Wickremsinghe, appointing him Prime Minister, before the two spectacularly fell out. This culminated in the sacking of Wickremesinghe in 2018, replacing him with Mahinda Rajapaksa. At the time, Wickremesinghe claimed that the move was "unconstitutional".
This led to a constitutional crisis and power struggle between Wickremesinghe, Rajapaksa and Sirisena, with the former President dissolving parliament and calling snap elections. Sirisena then decided to not seek re-election, leaving office in early 2019. He was replaced as president by Mahinda's brother, Gotabaya Rajapaksa.
Recently, the Sri Lankan supreme court ordered Sirisena and several other top government, police and intelligence officials to pay millions of rupees in compensation to the victims of the 2019 Easter bombings in Colombo. The court found that Sirisena, as former president, ignored multiple warnings about an imminent terrorist attack weeks before the deadly event took place.
But Wickremesinghe is also no saint.
Wickremesinghe, a six-time prime minister, won a parliamentary vote with the backing of the Rajapaksa's Sri Lanka Podujana Peramuna party to replace Gotabaya Rajapaksa in July 2022. For this reason, he is accused of owing his position to the family.
Upon gaining the presidency, Wickremesinghe immediately cracked down on protesters, condemning the protests as "against the law" and calling protesters "fascists". Under his watch, more than 140 protesters have been arrested and its leaders driven into hiding.
In August 2022, the United Nations condemned his government's crackdown on protesters. The UN also criticised the repeated use of emergency measures, such as curfews, calling them a "misuse of emergency measures".
The president has also been accused of delaying this poll, claiming the economically crippled country cannot afford to spend 10 billion rupees on a local election. However, the election commission decided to proceed despite the president's request. Nonetheless, this raises doubts about Wickremesinghe's respect for the democratic process.
What Sri Lankans desperately need is political stability and good economic management so the country can dig its way out of its worst crisis since independence.
Sirisena and Wickremesinghe offer neither. The former is struggling to finalise a bailout deal with the International Monetary Fund and both are notorious for poor political decision making and unpopular with a public desperate for change.
Therefore, Sri Lankans are faced with two establishment candidates who only offer more of the same.
The solution, at least for the time being, is for Wickremesinghe to call a presidential election so the next president has a clear mandate by the people. This will assist in forming a stable government and in bailout negotiations with the IMF.
Power also needs to be decentralised through ambitious political reforms that allow for wider participation and decision making in parliament. While, admittedly, this would be difficult under both Sirisena and Wickremesinghe, it is the first step in dealing with corruption and nepotism in Sri Lankan politics.
Presidential candidates serious about solving the countries problems also need to focus on key issues, such as rebuilding the economy, accountability for human rights and rebuilding political integrity and public trust.
Only once this is achieved, and Sri Lanka has shed itself of its dysfunctional political past, will it be able to recover.
A Hybrid Political System for Pakistan: A Proposal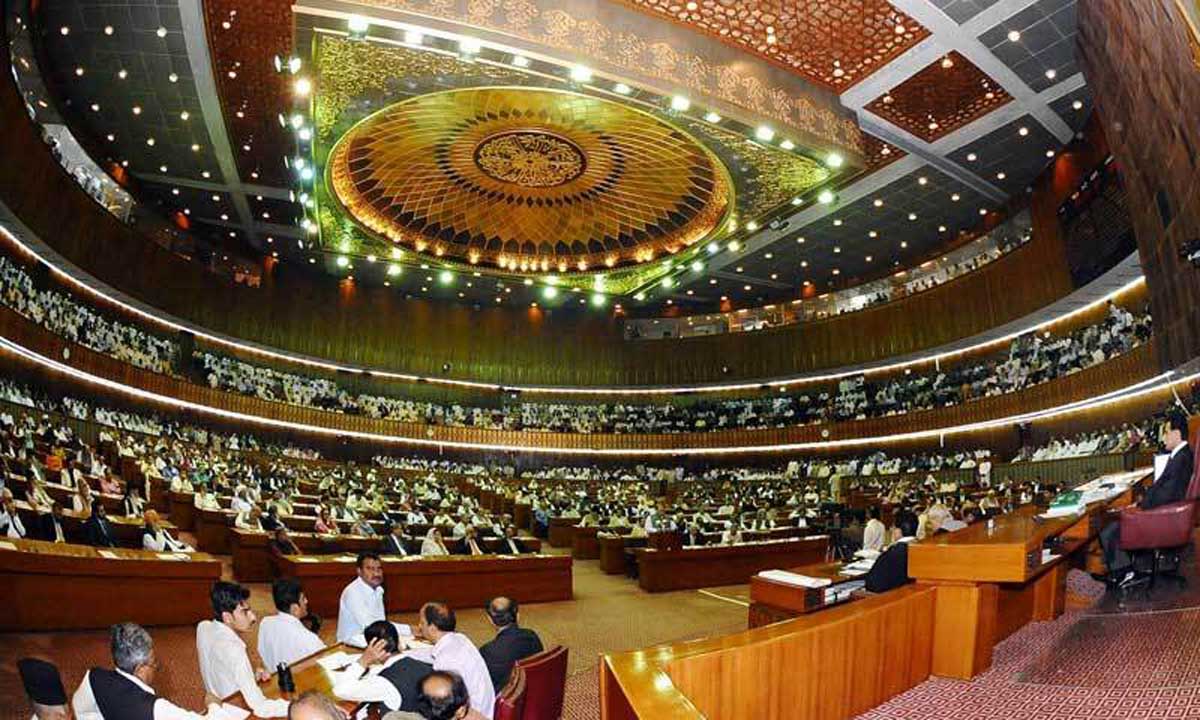 The political system of Pakistan is an amalgamation of Islamic, British, and Indian influences, shaped by a multifaceted array of religious, ethnic, and regional factors, making it a culturally rich and ever-changing landscape. Pakistan is renowned for its powerful military establishment, which has traditionally wielded significant influence in determining its political direction. The nation's political history is characterized by cycles of military rule, punctuated by several coups, followed by phases of democratic rule, though the military has continued to exert a significant degree of influence in the country's politics. Furthermore, Pakistan has had to contend with the pernicious threat of extremism, with various militant groups operating within its borders and perpetrating terrorist attacks, which have destabilized the nation's political, social, and economic stability.
This article aims to shed light on the challenges faced by the political system in Pakistan, specifically concerning the current political turmoil the country is experiencing. It also suggests a potential solution to stabilize the system and bring about a revolution in the way politics is conducted in Pakistan
The challenges faced by Pakistan's democracy are compounded by the elite classes' actions. The country is currently facing significant upheaval, which can be attributed to several factors. The lack of solid democratic institutions, frequent military takeovers, and the involvement of powerful military and civilian elites are among the underlying causes of the country's political instability. Additionally, ethnic and regional conflicts, poverty, and economic growth issues further exacerbated political instability. The ongoing conflict in Afghanistan, as well as political unrest in neighboring countries, have also had an impact on the country. Furthermore, Pakistan's history of military control, political corruption, and a lack of a deeply ingrained democratic culture have all contributed to the volatility in its political system.
The current political quagmire that plagues Pakistan is multifaceted, primarily stemming from a dearth of political acumen and a paucity of commitment on the part of leaders to prioritize the exigencies of the populace over their own personal and factional interests. This has led to a diminution of public confidence in the political system and government officials. Furthermore, the military's prolonged political intervention and sway history has exacerbated a lack of democratic stability and accountability. Another critical conundrum that has impeded the country's political evolution is the preponderance of corruption and nepotism in every government agency, rendering it difficult for citizens to repose trust in government officials. As a result, there is a burgeoning loss of faith in institutions of all varieties, with people losing trust in the government, corporations, and political leaders.
Furthermore, the failure of successive governments to address the issue of corruption has further undermined public trust in the political system. The permeation of corrupt practices in every government institution has made it difficult for citizens to have faith in government officials, leading to a general disillusionment with the political system. Additionally, the lack of transparency and accountability in government operations has enabled corrupt officials to operate with impunity, further eroding the public's trust in the political system. The aforementioned issues have resulted in a political climate marked by a lack of stability and continuity, hindering the country's economic and social development. It is imperative that the political class and other stakeholders work towards addressing these issues to ensure that the political system can effectively serve the people's needs and promote the country's long-term stability and prosperity.
Proposing A New Way to get stability in Political System?
A hybrid political system combines characteristics of many political systems, such as democracy and autocracy. Two examples are a semi-presidential system, which combines a prime minister and a president, and a federal system, which combines a central government with regional administrations. Hybrid systems can also include components of other kinds of democracy, such as a parliamentary system combined with a robust presidential system. These systems are frequently viewed as a compromise between competing political ideologies or as a means of balancing the strengths and shortcomings of various systems
If the official replaces the current political system with a hybrid one, it could be very beneficial. One of the main advantages of a hybrid system is that it allows for a balance of power between the legislative and executive branches of government. In a presidential system, the executive branch is separate from the legislative branch, with the president having a lot of power. In a parliamentary system, however, the executive branch is accountable to the legislative branch. In a hybrid system, the executive branch has some independence from the legislative branch but is still responsible for it. This helps to prevent too much power from being concentrated in one person or group and also helps to protect citizens' rights and to avoid abuse of power.
An additional benefit of implementing a hybrid system is that it may facilitate more efficient decision-making by leveraging the strengths of both presidential and parliamentary systems. In a presidential system, the separation of powers can result in stalemates and prolonged indecision, while in a parliamentary system, the government can swiftly collapse if it loses the legislature's support. A hybrid system, on the other hand, can offer a balance of stability and agility, allowing for more prompt decision-making while maintaining the accountability of the executive branch. Furthermore, considering Pakistan's history of military involvement in politics, a hybrid system can provide a mechanism to hold the military accountable to the civilian administration and reduce the likelihood of military intervention.
It is imperative to acknowledge that a hybrid system may not be the ultimate remedy for all of Pakistan's issues, and its successful operation would require meticulous planning and execution. Nevertheless, this system could potentially provide a glimpse of sustained stability in Pakistan's political landscape, and it is incumbent upon the authorities to consider this system as a viable option to circumvent further obstacles.