Unlock Trillions to Tackle Global Inequality and Create Jobs
With the price of oil rock-bottom, now is the perfect opportunity to cut $2 trillion worth of energy subsidies across the world and invest it equally in job creation and education, with a special focus on women, said Christine Lagarde, Managing Director, International Monetary Fund (IMF), Washington DC. She was speaking at a panel debate examining global economic growth, inequality and the role of technology at the 45th World Economic Forum Annual Meeting.
"Excessive inequality is not good for sustainable growth," Lagarde said, adding that inequality had worsened since the financial crisis. "Distribution per se matters," she said, because "if you increase the income share of the poorest it has a multiplying effect on growth." These views, once considered extreme, are now mainstream, she added.
Winnie Byanyima, Executive Director, Oxfam International, United Kingdom; Co-Chair of the World Economic Forum Annual Meeting 2015, acknowledged that the rich are producers of great wealth. However, she added, the issue is about political capture. "Extreme wealth takes over the role of public decision-making," she said.
In the United States alone, during 2013 businesses spent $400 million lobbying political decision-makers to shape the market in their favour, while many thousands in the developing world die of Ebola and malaria, Byanyima said. "Let the companies stop lobbying and put the money into medicine," she proposed. Calling for global tax reform, Byanyima said that $18 trillion is stashed in tax havens – money which could be ploughed back into the economy to create jobs and lift people from poverty.
Defending the role of capitalism, Klaus Kleinfeld, Chairman and Chief Executive Officer, Alcoa, USA, pointed out that the share of the world living in poverty had shrunk from 72% in 1950 to 14.5% in 2011 due to the wealth created by industrialization and globalization.
Sir Martin Sorrell, Chief Executive Officer, WPP, United Kingdom, agreed that this upward trend would continue in emerging economies, but added that we should not forget the poverty haunting the streets of Europe. He sounded a note of caution on quantitative easing, claiming that "cheap money has driven asset appreciation since 2008", while structural reforms remain untackled. He said we are stuck in a low-growth trap, with too much focus on cost and $7 trillion on balance sheets remains uninvested.
Mark J. Carney, Governor of the Bank of England, welcomed the steps taken by the European Central Bank yesterday as "absolutely necessary". He said it is crucial that inflation is "in the right spot" as it can hurt the poor more than anyone else. He acknowledged that inequality is increasing dramatically in virtually every emerging market and focused on "equality of opportunity" as a key factor in reducing poverty. Carney pointed to the disruptive role of technology and its ability to displace jobs: "Everything I did at Goldman Sachs can be replaced by technology today."
Robert J. Shiller, Sterling Professor of Economics, Yale University, USA, sounded an even more sombre note, saying that "artificial intelligence is coming and it will replace your job".
Russians Need to Strategise Trade with Africa
Russian business lobbying groups, together with about 40 business and industry heads, have shown interest in exporting their products to markets in Africa but found it difficult to access facilitation procedures in some of the countries.
To understand some of the processes and procedures, Nonna Kagramanya, the Vice President of Delovaya Rossia (Business Russia), moderated a special seminar to constructively discuss emerging issues and possible solutions on various foreign economic tracks. Representatives of governments, development institutions, private businesses as well as Southern and Eastern African diplomats attended the event.
She said despite the relatively small trade turnover with African countries, Russian companies were very interested in establishing stable long-term contacts with African partners.
As a first step, Ms. Kagramanya proposed the creation of a permanent discussion-line for all interested participants of the seminar to discuss a set of priority problems and barriers when working with Africa.
Polina Slyusarchuk, Head of Intexpertise (St. Petersburg-based African focused Consultancy Group), questioned whether Russia has a broader Africa policy or long-term strategy in there.
"Today, Russia wants to deepen its understanding of the business climate and explore trade and partnership opportunities in Africa," she underscored.
While meetings organised between Russia and Africa have to be used to discuss thoroughly how to trade, efforts should be made to remove or lessen some of the barriers for mutual benefits. Now Russia's main goal is to decide what it can offer that foreign players haven't yet been made available in the African market.
Contributing to the discussion, the General Director of Intelnexus, Anatoly Yakimenko, introduced the participants to the opportunities for the development of Russian-African business cooperation, noting the favourable and hindering factors in the African market.
He stressed the need for potential exporters of Russia to adopt high-tech production and solutions to expand initiatives for more effective positioning of high-tech companies in Africa.
The Deputy Director of the Department of Asia, Africa and Latin America of the Ministry of Economic Development of the Russian Federation, Alexander Dianov, spoke about the non-financial support measures for Russian companies operating within the department.
"Currently, there are 10 intergovernmental commissions between the Russian Federation and African countries," he said.
At the same time, he said: "There are trade missions only in four African countries, and if you take sub-Saharan African countries, the trade mission operates effectively only in South Africa. It is obvious that there is something to work on in terms of developing the infrastructure to support Russian businesses. If there is a serious request from the business community, we are ready to expand the geography of our presence."
A representative of the Russian Export Centre (REC) in Africa, Dmitry Suchkov, drew the attention of companies to the need for in-depth analysis of national programmes of economic and investment development of African countries.
He spoke about the initiatives of the Coordinating Committee for Economic Cooperation with Sub-Saharan Africa.
Natalia Zaiser, the Chairperson of the Board of the African Business Initiative, pointed to the problems of ensuring security and stable "rules of the game," as well as the need to identify five priority areas of business cooperation on the medium and long term perspectives for individual countries.
Representatives of the embassies of Rwanda, Tanzania and South Africa spoke about the integration processes on the African Continent, the potential of regional markets and national development initiatives.
Members of diplomatic missions also noted the greatly unrealised potential of cooperation between Russia and African countries, and interest in attracting investments in infrastructure, education and many other sectors.
They called for a wider interaction between African business circles and Russian businesses.
During the discussion, the participants mentioned high import duties, complicated certification procedure, high cost of products, expensive logistics, security and guarantee issues, and information vacuum as some of the barriers to Russian-African trade and economic cooperation. However, the participants agreed on the need to develop a comprehensive strategy for Russia to work with Africa.
Curating a Vision with Young African Entrepreneurs
How can young people be involved in creating a future of work that is decent, equitable and bright? This November I was fortunate enough to take part in an event with this mandate at its heart.
The Youth Entrepreneurship and Self-Employment Forum (YES Forum) in Dakar, Senegal was co-organised by the ILO and our partners in the Global Initiative on Decent Jobs for Youth. It was a collaborative effort supporting young entrepreneurs in the region, and it was a joy to see this vision becoming real during the two-day event – with young entrepreneurs shining at different stages of the YES Forum.
More than 30 young entrepreneurs took on active speaking roles across the discussion sessions, a "Dragon's Den" style pitching competition, and the Marketplace. This Marketplace offered participants the opportunity to float in between booths and to have one-on-one interactions with the presenting entrepreneurs and organisations.
The vibrant tone was set at the very start, with all participants given hand-made, customised notebooks, the product of an all-female team led by entrepreneur Ndey Fatou Njie for her business TIGA Gambia. TIGA Gambia is now an all-around fashion and accessories retailer, but originally zoomed in on providing locally-inspired swimwear – a large market gap that Ndey spotted and filled!
Not only were the TIGA Gambia notebooks a showstopper, they were also a colourful and popular extension of the empowering message of the YES Forum.
The innovative and vibrant spirit of entrepreneurs in their element was palpable all through the Forum, but shone particularly during the networking lunch and the Marketplace. It was difficult to lure the participants back into the plenary after these events, because they were so busy talking, forging synergies and building contacts.
While the young entrepreneurs embraced their speaking opportunities to the fullest, they also created a wonderfully inclusive setting that allowed everyone's successes to be seen and recognised. I was particularly touched when the pitching competition winner, Malick Diouf, CEO of LAfricaMobile, immediately called his three competitors onto the stage to congratulate them on their incredible work.
Malick was humble about his win but his company deserves a special shout-out. LAfricaMobile serves as a digital bridge between African media publishers and organizations wanting to disseminate their content to the African diaspora. As a comms aficionado I was particularly impressed by how effortless their SMS service is in helping the African diaspora connect to what is going on in their home countries.
All in all, the YES Forum left a lasting impression on me for two reasons: Firstly because of the level of mutual support and cooperation that the young entrepreneurs showed, and secondly because the Forum truly catered for these young entrepreneurs and allowed them to share their stories and to explore collaboration. I believe it will leave a lasting result – of stronger alliances and greater empowerment.
Mariama Johm, founder of Afri Taste, a Banjul health joint that combats fruit and vegetable waste, summed up the atmosphere in her remarks during the Young Global Entrepreneurs panel: "I am glad we have the youth actually speaking here. We, young entrepreneurs, want to speak and let policymakers hear from us – not only here, but we want to make governments take into consideration what we are saying and that they should not make decisions on our behalf."
Easing US-China trade tensions could save millions of jobs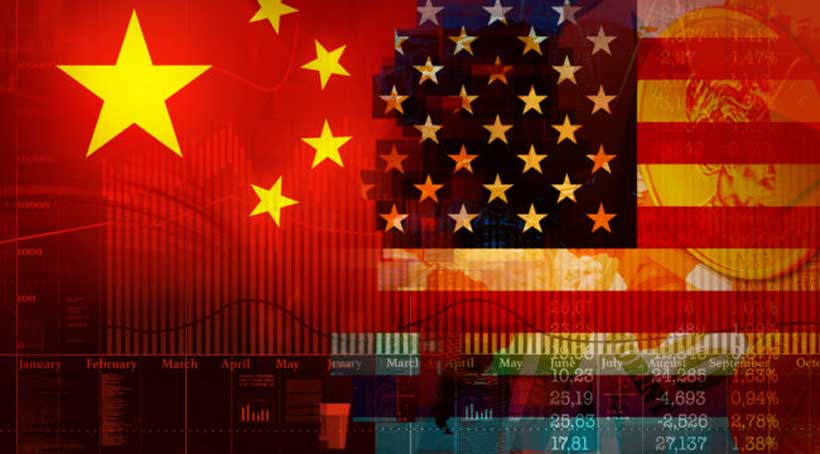 Millions of jobs in the Asia and Pacific region have been put at risk by conflicts over trade, despite a recent agreement not to escalate tit-for-tat tariffs by the United States and China, according to a new regional UN report.
The 2018 Asia-Pacific Trade and Investment Report, issued by the UN's development arm in the region, ESCAP, suggests that an escalating "tariff war" and resulting drop in confidence next year, could cut nearly $400 billion from the global gross domestic product, drive regional GDP down by $117 billion.
"As production shifts take place and resources are reallocated across sectors and borders due to the trade conflicts, tens of millions of workers may see their jobs displaced and be forced to seek new employment," said Mia Mikic, the head of Trade, Investment and Innovation Division at ESCAP.
That said, the report also noted trade tensions have already had had a major impact, resulting in disruptions to existing supply chains and dampening investment. Trade growth slowed after the first half of 2018, and foreign direct investment (FDI) flows to the region are also expected to continue on a downward trend next year, following a 4 per cent drop overall this year.
In such a scenario, regional investment will be key to creating new economic opportunities, says Ms. Mikic, adding that "complementary policies" such as labour, education and retraining, and social protection measures must be placed high on the policymaking agenda.
This is also critical for ensuring progress on implementing the Sustainable Development Goals (SDGs), she said.
ESCAP has also called on countries to take full advantage of all existing initiatives to strengthen regional cooperation, including a new UN treaty on digitalizing trade procedures and enabling cross-border paperless trade in the zone.
'Trade war' has no winners
The report has also underscored that neither China nor the US can win a "trade war", explaining that "both will see significant economic losses from continuing conflict."
It also finds that implementation of mega-regional trade agreements such as the Regional Comprehensive Economic Partnership, among the Association of South-East Asian Nations (ASEAN) and its six partners – Australia, China, India, Japan, New Zealand and the Republic of Korea – could offset much of the economic losses from trade tensions.
The 2018 report estimates that implementation of such agreements could boost exports by 1.3 to 2.9 per cent and add 3.5 to 12.5 million jobs in the Asia-Pacific.
ESCAP, or the Economic and Social Commission for Asia and the Pacific is largest among UN regional commissions. Its 53 member States and 9 associate members span a geographic area from the Pacific island of Tuvalu in the east to Turkey in the west, and Russia in the north to New Zealand in the south. The region is home to nearly two-thirds of the world's population.
In addition to countries in the Asia-Pacific region, ESCAP's membership also includes France, the Netherlands, the United Kingdom and the US.