Quantitative Easing Necessary but Not Sufficient
Europe needs quantitative easing but that monetary policy alone will not restore growth and jobs to the region.
"We're all for quantitative easing in Europe, but it's not enough," Lawrence H. Summers, Charles W. Eliot University Professor, Harvard University, USA, said. Summers said that quantitative easing was likely to be less effective in Europe than it was in the Unites States since Europe already has very low interest rates and European banks are less able to transmit monetary expansion to the wider economy. Summers urged Europe to embark on fiscal stimulus and said that "deflation and secular stagnation are the risks of our time".
Gary D. Cohn, President and Chief Operating Officer, Goldman Sachs, USA, said that the US economy is strong but weakness elsewhere would make it hard for the Federal Reserve to raise interest rates. He said the dollar's strength, which could have a chilling effect on the US economy, would also encourage US monetary authorities to keep rates low. "We're in a currency war. One of the easier ways to stimulate your economy is to weaken your currency," he said.
Ray Dalio, Chairman and Chief Investment Officer, Bridgewater Associates, USA, said that a weaker currency has to be part of the solution for Europe's problems, given many European countries' lack of competitiveness. "Forceful QE and forceful structural reforms, including currency adjustment, are what is needed," he said. Dalio expressed concern that with interest rates at or near zero, central banks have lost their traditional method for stimulating economies. Fiscal policy now must work together with monetary policy to stimulate growth. "Monetary policy that helps fund deficits, that monetizes the deficits, is a path to consider."
Dalio added that "Spain has done a wonderful job with structural reforms. It is a model." He noted that the fastest growth often comes from countries that successfully implement structural reforms, such as China in the recent past.
Christine Lagarde, Managing Director, International Monetary Fund (IMF), Washington DC; World Economic Forum Foundation Board Member, also complimented Spain on its reforms. She said that Europe's monetary union is still quite young but has nonetheless moved forward quickly. "Massive progress has been made in the last five years. More progress has to be made in terms of fiscal union and banking union."
"I am confident that Europe can make it," Ana Botín, Chairman, Banco Santander, Spain, said. She said Europe is now seeing a great deal of foreign investment, including in her own bank's recent capital rise. Some European countries are successfully implementing structural reforms to increase competitiveness. Automobile factories in Spain are now more productive than those in Germany. "We are making progress," she said. "It takes time for a region to unify."
Possible Impacts of the Russia-Ukraine War on Global Food Trade
The large-scale war that erupted between Russia and Ukraine, the two major grain-producing countries, undoubtedly will impact the global food market. However, it would be insufficient to use simple quantitative analyses to assess its effect on the global grain trade. It is only through an all-rounded interpretation of the grain production cycle and the supply structure can we truly recognize the complexity of the problem.
Quantity-wise, Russia is currently the world's largest exporter of wheat, accounting for about 16.9% of global exports in 2021. The combined annual wheat exports from Russia and Ukraine (about 60 million tons) are equivalent to 30% of the world's total exports. Corn exports of the two countries (about 38 million tons) accounted for 20% of the total global exports. Ukraine, in particular, exported 23.1 million tons of corn, 16.6 million tons of wheat, and 4.2 million tons of barley in 2020/2021, making it the world's second-largest grain exporter after the United States in total exports of all grains. In addition to barley, Russia and Ukraine provide one-third of the world's grain exports. Such a huge volume is the reason the market is highly concerned about the security of the global food supply.
It should be noted that the key window times for wheat and corn exports from the Black Sea region are August to October and October to May of the following year. The majority of the grain produced in the previous year has already been sold by Russia and Ukraine. In the case of Ukraine, it has been stated that 7 million tons of wheat and 12 million tons of corn are still awaiting delivery. Ukraine's foreign shipping has been halted, and traders are attempting to arrange for grain exports via train through the country's western border, but transportation capacity is limited, implying that the short-term market supply gap caused by the Russia-Ukraine war could be in the range of 20 million tons.
If solely grain production, stock, and demand are evaluated at this scale, ignoring trade and geopolitical variables, the EU and India can compensate for wheat, while the U.S. and Argentina can compensate for corn. In the short-term future, there will be no big issues with food supplies. According to USDA estimates released in March, wheat stocks in the United States and India could reach as high as 17.63 million tons and 26.1 million tons, respectively, by the end of 2021/2022. Current global grain prices continue to rise and reach a record high, owing to market concerns over current inventories and future supplies, causing futures prices to overshoot to some extent.
However, in the medium and long-term production problems, such as transportation and sales problems, and other issues, as well as geopolitical factors such as the probable continuation of the Russia-Ukraine conflict, the global grain trade will experience a more significant impact as a result. This situation will cause severe disruption in the USD 120 billion global grain trade market.
In terms of the war's impact on agricultural production, Ukraine suffered more directly. More than 90% of the crop grown in Ukraine is winter wheat. In this year's grain production, winter wheat was in the field before the escalation of the situation in Ukraine and will be harvested around July this year. Ukraine will lose an estimated over 20% of its winter wheat production due to its harvesting inability, which is also the impact of the direct damage caused by the war. Judging from the previous information, the domestic fertilizer supply in Ukraine also faces some issues. Since the top-dressing period of Ukrainian winter wheat coincides with the conflict between Russia and Ukraine, the lack of fertilizer or even the inability to top-dress in time will reduce the yield per unit of winter wheat. Even if it is fully harvested, its total output could be 15% less than that of the previous year. Ukraine's wheat production in 2021 was about 33 million tons, equivalent to more than 6 million tons of wheat supply if calculated at 20%. The impact of the war on spring planting is likely to be greater, which will severely impact Ukraine's corn production in 2022. In 2021, Ukraine has replaced Brazil as the world's third corn exporter, with an export volume of about 32 million tons, accounting for about 16% of the world's total export volume and 80% of its own corn production. However, according to Ukrainian domestic estimates, the spring planting area completed in Ukraine for this year may even be as low as 50% of the usual year. Even if it is optimistically estimated that Ukraine can achieve 70% of the spring planting area this year, according to Ukraine's corn production of about 42 million tons in 2021, it will lose more than 10 million tons of external supply.
The direct threat to Russia's foreign food supply is the imposition of trade and financial sanctions by Europe and the United States, which make it difficult to deliver and pay for its export commodities. However, there is greater uncertainty when it comes to individual operations of this type. For example, Russia's wheat exports surged by about 60% year on year in March, marking a significant rebound from the start of the Russia-Ukraine war. It should be noted that when faced with external sanctions, Russia tends to "weaponize" grain exports. For example, in addition to recently raising export tariffs, Russia has threatened to restrict grain exports to "unfriendly countries". Such a constraint on initiative could have much more serious consequences.
From the demand side, Russia and Ukraine may experience a substantial reduction in their foreign grain exports in the future, which will impact the daily food supply in the world, especially in some countries. For example, wheat is the staple food of more than 35% of the world's population, and it is hard to be replaced easily with another crop in the short term. Russia's influence on the global grain market also mainly lies in wheat crops. In 2021, wheat exports will be 35 million tons, accounting for about 17% of global exports, second only to the EU. Russian wheat is mainly sold to the Middle East. The top five exporters are Turkey, Egypt, Azerbaijan, Nigeria, and Kazakhstan, accounting for 25%, 21%, 4%, 3%, and 3% of Russia's total wheat exports in 2021, respectively. Meanwhile, Ukraine mainly sells its corn to China, Europe, and other countries or region. Its top five exporters in 2020 are China, the Netherlands, Egypt, Spain, and Turkey, accounting for 28%, 11%, 10%, 9%, and 5% of the total Ukrainian corn exports that year, respectively. In 2021, China imported 8.2345 million tons of corn from Ukraine, accounting for 29.0% of China's total annual imports, making it the second-largest corn importer after the United States. If the grain exports of Russia and Ukraine are reduced or blocked, the above-mentioned relevant countries need to reposition the import direction.
The Russia-Ukraine war will change the total global food supply and the flow of its exports. Besides that, new trade flows come at a cost, whereby the logistics would be more expensive, takes longer transit time, or might affect the quality, which could further accelerate food prices. The war will not only affect the grain exports of the two countries, but also the uncertainties mentioned above have an impact on grain production, transaction, trade, and transportation to a greater extent. It remains unclear whether the tightening of the food market will boost food exports from other countries. As an institutional analysis pointed out, "high prices tend to lead to protectionism, not just an increase in exports".
China's Current Macroeconomic Situation Calls for New Policy Support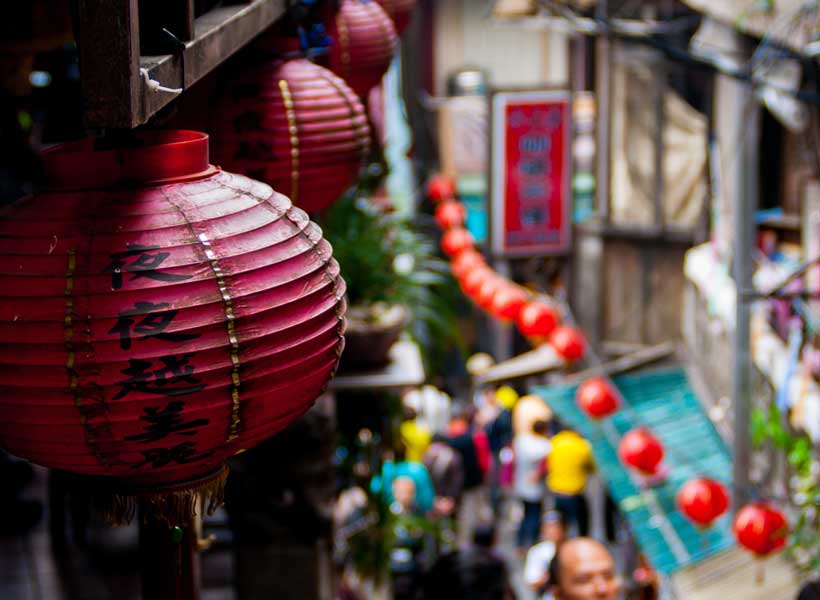 The latest data from China's National Bureau of Statistics showed that its economy grew by 4.8% in the first quarter, basically maintaining stable economic growth and picking up from the fourth quarter of last year. However, amid the intensifying geopolitical conflicts in the world and the increasing pressure on domestic pandemic prevention and control, on the one hand, the consumption data show negative growth in total retail consumption in March, and on the other hand, the real estate market is still in a downward trend with a sharp contraction in sales. Under such circumstance, China's domestic economic situation cannot be described as "optimistic". The impacts of internal uncertainties such as COVID-19 prevention and control measures are gradually emerging; the external situation will also become more complicated in the future, and there may be a "double tightening" in international economic growth and currency. In this context, more policy tools are needed to stabilize the country's domestic economic fundamentals.
For the current Chinese economy, a top finance official recently said that the triple pressure of macroeconomic operation still exists in the first quarter of this year, while the pandemic and economic growth have also emerged some new situations and changes that require attention. In addition, there are also clearly defined corresponding policies to coordinate with economic and social development under the pandemic, while promoting economic operation to maintain a reasonable range. At present, all measures are being carried out in accordance with the requirements of making advance efforts and taking targeted measures, and more policy combinations are being studied and prepared. Researchers at ANBOUND have mentioned that the current economy needs systematic policy support, which should be reflected in policy beyond the existing overall macro policy tone.
As far as monetary policy is concerned, the People's Bank of China (PBoC) has taken measures to lower the reserve requirement ratio (RRR). However, the central bank also said that the current liquidity is already at a reasonably abundant level. On the one hand, the RRR cut will improve the capital structure and release long-term funds; on the other hand, it is to reduce the cost of capital for financial institutions. RRR cuts are not sufficient for systemic easing. Under the external situation of rising global inflation and monetary tightening by major central banks, the room for further expansion of aggregate policy is limited. In the future, monetary policy should pay more attention to structural policies and support SMEs and some emerging strategic industries through re-lending and other tools. At the same time, monetary policy tools will support the reform of the financial system and provide a stable monetary environment for systemic reform.
In terms of fiscal policy, on the basis of a deficit-to-GDP ratio of 2.8% this year, the current policy focus is on reducing taxes and fees and investing in special bonds to help ease the burden on the real economy, and ensuring economic and fiscal stability through investment-driven growth. However, judging from the current performance of central and local state-owned enterprises, state-owned enterprises still maintain a rapid momentum of development this year, and they still make a certain contribution to government finance. At the same time, the top finance official also mentioned the possibility of raising funds in the form of short-term treasury bills, if necessary, to help stabilize government finance. Therefore, the strength of fiscal policy is expected to be further increased in the future, and fiscal policy will also play the main role of the new policy tool.
Looking at the policy relaxation in the real estate market since the beginning of this year, the current risk prevention policy needs to accelerate the market clearing of real estate enterprises, so as to remove the obstruction, reverse the downward trend of the real estate market the soonest possible, and help stabilize the overall economic demand. In terms of the financial sector, the non-performing assets of commercial banks and non-bank financial institutions related to real estate have been gradually exposed. With the gradual implementation of the Financial Stability Law and the establishment of the financial risk prevention framework, accelerating the merger and reorganization of the real estate market and unloading the burden of the market should be the focus of future risk prevention policies, which is also conducive to the realization of a "soft landing" of the macroeconomy.
To achieve stable economic growth, China needs not only monetary and fiscal coordination, but also more reform tools to smooth the market cycle. This is reflected not only in the field of commodity circulation, but also in the further reform of capital markets and the development of various regional markets. In the central government's proposal to build a "unified market", these contents have been laid out, and will be implemented with various relevant policies in the future. Therefore, institutional reform and construction will be the focus of releasing market space and enhancing endogenous growth. Finance officials expect financial institutions to provide more financial services to key logistics, warehousing, and e-commerce enterprises, and support these enterprises to better leverage the driving effect and clustering effect for smooth logistics and supply chains. This will require not only further reform of the financial system, but also new incremental capital to meet the needs of the new economy. An indispensable component of this would be market opening-up and policy relaxation to guide financial resources toward related fields.
Based on the expectation and judgment of the changes in the Chinese economic situation, systematic easing is still needed to support the economy and avoid the stall of economic growth. As things stand, this need has become increasingly urgent. To keep the economy running in a reasonable range, the country not only needs to continue to promote structural reforms and make cross-cyclical adjustments, both aggregate and structural policies also need to strengthen their counter-cyclical adjustments, promote demand in emerging and conventional sectors, resolve the prominent contradiction, and achieve a new balance of supply and demand in a higher level.
Putting systems thinking at the heart of a global green and just transition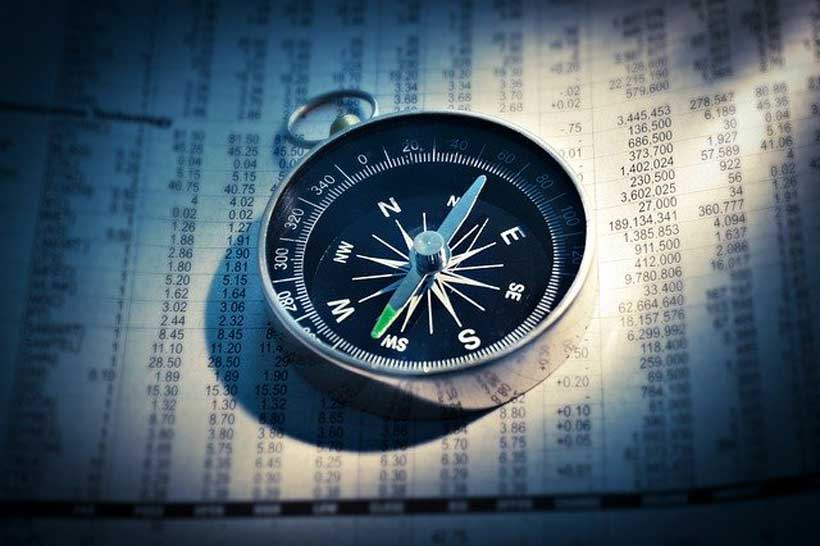 In 1972, the seminal report to The Club of Rome – The Limits to Growth – was the first study to explore the possible impacts of the growing ecological footprint of population growth, human activities and its physical impacts on our finite planet from a systems perspective. The authors warned that if growth trends in population, industrialisation, resource use and pollution continued unabated, we would reach, and then overshoot, the carrying capacity of the Earth at some point during the first decades of the 21st century.
50 years on, we are experiencing the real impact of the encroachment of humanity on these limits through COVID-19, climate change and conflict. The pandemic and now the Russian invasion of the Ukraine have both demonstrated the high degree of interdependence between people around the world and the fragility of our current value chains and geo-political relationships. In the words of the International Committee of the Red Cross: 'No one is safe until everyone is safe'.
What we need is systemic policies that address the complexity of our world and joined-up systems to support the ambition for a global green and just future that guarantees greater resilience to future shocks and stresses. The current global system is far from being green, just or resilient. We must aim for not only net-zero carbon emissions, but also zero biodiversity loss, zero inequality, and zero poverty and design systems that truly place a value on people, planet and prosperity together.
The International System Change Compass strives to do just that. Taking the European Green Deal (EGD) framework as point of departure, the report sets how the European transition may positively contribute to a global transition. The 'Compass' serves as a stress-testing tool for policymakers working on topics related to the EGD agenda by outlining what global green and equitable pathways may look along 10 principles and 8 economic ecosystems. While decarbonisation and dematerialisation help support the green transition, reshaping international relations and governance is fundamental in building long-term resilience and ensuring a transition that is socially just as well as green. Success of the green and just transition in Europe depends on how the EU includes the rest of the world in this economic shift, ensuring that the circle of care alongside environmental and social indicators are applied when addressing external relations and trade. Reversely, EU diplomacy can play an important role in reshaping international governance systems through radical collaboration and leadership instead of reinforcing historical power imbalances and exclusion.
Yet, existing policy frameworks do not go far enough in addressing these interconnections and implementation at international and EU-levels is halting in the face of urgent crises requiring short-term emergency responses. For example, post-2020 climate actions designed to help meet the Paris Agreement goals focus on reducing emissions and rarely tackle systemic resource efficiency solutions. Likewise, the focus of Europe's "green" recovery spending has been on climate, not factoring in nature or biodiversity spending needs. Conversations around the energy transition continue to be driven by traditional security concerns rather than building resilience across interconnected systems, including the food-water-energy nexus. We know, as the IPCC report outlines: "vulnerability of ecosystems and people to climate change differs substantially among and within regions, driven by patterns of intersecting socio-economic development, unsustainable ocean and land use, inequity, marginalization, historical and ongoing patterns of inequity such as colonialism, and governance." Yet, existing governance frameworks for the global green and socially just transition perpetuate historical, dominant modes of collaboration and partnership, which do not redress historical dependencies and underlying assumptions of.
This needs to change, urgently. The Planetary emergency will linger if we only treat the acute signs of distress – climate change, COVID, conflict – without also addressing the underlying cause – systems failure. It is time to put systems thinking at the heart of international climate governance and diplomacy. The International System Change Compass makes the case for how Europe's green and just transition could benefit the EU and the global community at large, from improved health and wellbeing to intact ecosystems and resilient relationships.
Ultimately, if we are to value our future, we need to value resilience in societies and nature and understand the perversities in our existing economic, financial and political systems. This means getting the balance right between saving lives and livelihoods, ensuring economic prosperity and living within our planetary boundaries. The war in Ukraine, the lingering effects of COVID, spiking inflation and increased pressure on political liberties are clear signs that Europe needs to alter its course quickly and implement holistic systems thinking at the core of its policy designs. The European Green Deal provides Europe with a starting point – now policymakers need to apply systems thinking to make sure policy solutions are both green and just and their implementation does not have adverse effects on other policy domains or the larger global transition. The International Systems Compass allows us to ask the right questions, unpack key tensions and put in place the core principles necessary to radically transform our economies. If we want to steer this ship in the right direction, it is an all hands-on-deck systemic approach that is needed with bold political leadership at the helm.