BRICS Retain Strong Potential Despite Recent Economic Slowdown
Ministers, industrialists and academics from the BRICS countries told participants at the 45th World Economic Forum that all five countries' economies have great potential, especially if governments successfully implement planned structural reforms.
"We continue to invest in all these countries, because we invest not for the next two or three years, but for the next 10 or 15 years," said Carlos Ghosn, Chairman and Chief Executive Officer, Renault-Nissan Alliance, France. Ghosn emphasized that despite the adjustments currently taking place in the BRICS countries, they are all capable of strong growth.
Justin Lin, Professor, National School of Development, Peking University, People's Republic of China, said that China would have to depend less on exports and more on domestic consumption and investment, but the government's strong balance sheet and high private savings will facilitate this transition. "I am confident that China will be able to maintain a 7% growth rate over the next five or even 10 years. China will continue to be an engine of world growth," Lin said.
Arun Jaitley, Minister of Finance, Corporate Affairs and Information and Broadcasting of India, said India intended to return to an 8%-9% growth rate. Jaitley said the recent change in government has led to clarity about the path forward and a changed mindset, inside and outside the country. "The world is looking at India again," he said. Lower oil prices are helping India's current account balance and bringing down inflation, he added.
"Russia will have to learn how to live with more moderate oil prices," Alexei Kudrin, Professor and Dean, School of Liberal Arts and Sciences, Saint Petersburg State University, Russian Federation, told participants. Kudrin said lower prices were obliging Russia to make structural reforms and diversify its economy in a way that would benefit the country in the long term.
Marcelo Côrtes Neri, Minister of Strategic Affairs of Brazil, said Brazil is returning to the "middle path" it had originally begun in 2003: a combination of redistributive social programmes and market-friendly economic policy. He added that the country's recent slow growth has not prevented impressive social achievements. "In Brazil inequality has fallen, and fallen sharply, since 2001," he said.
South Africa too is taking concrete steps to rebalance its economy while maintaining strong social programmes, Nhlanhla Musa Nene, Minister of Finance of South Africa, said. Nene said the government is working to improve the environment for the private sector, to make the public sector more efficient, and to make the government more accountable to its citizens. Fiscal restraint is needed at present, but "we will continue to develop infrastructure and to protect the poor".
Today's World Demands Sustainability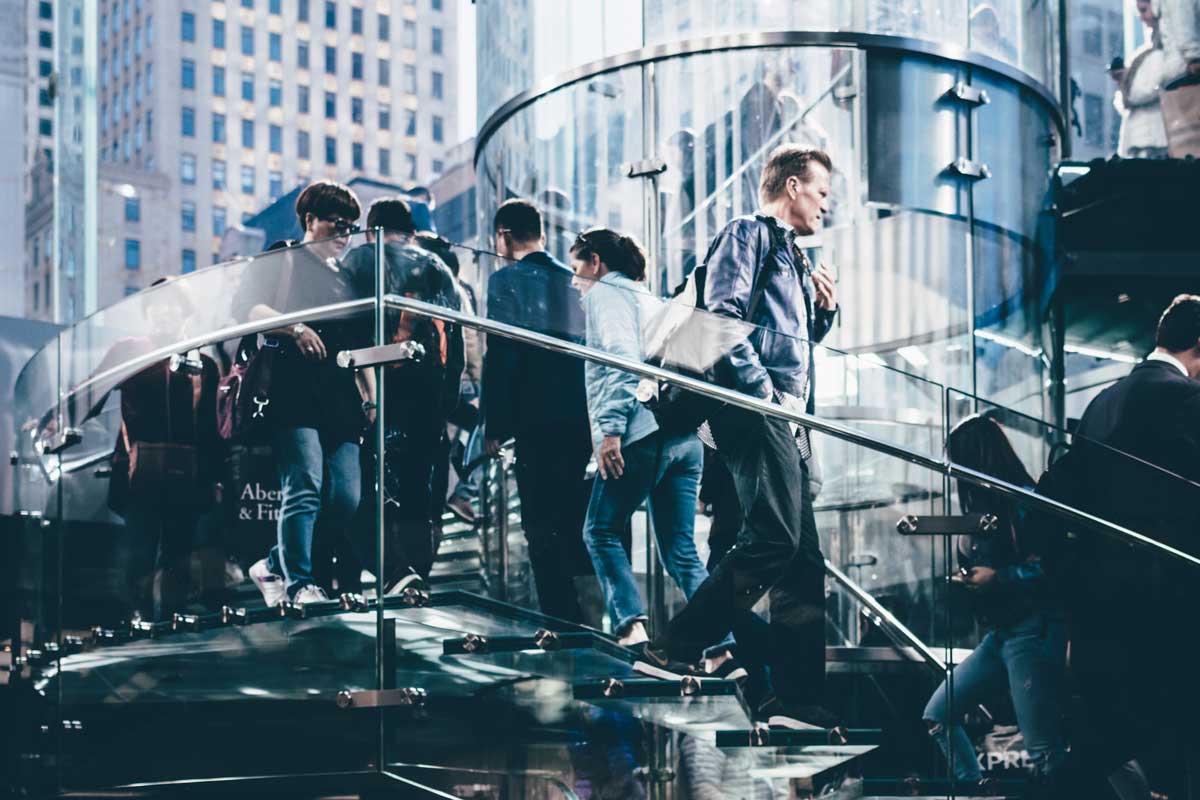 In the Brundtland Report, the United Nations defined sustainable development as development that satisfies current demands without jeopardising future generations' ability to meet their own. It is based on the assumption that resources are finite and should be used sparingly and wisely to guarantee that there is enough for future generations without lowering current living standards. A socially responsible society must prioritise environmental conservation and dynamic equilibrium in human and natural systems.
Pillars of Sustainability
Environmental, social, and economic pillars make up the concept of sustainability, which is sometimes known as profits, planet, and people informally. These are especially important in terms of corporate sustainability and company activities.
The most frequently discussed aspect is environmental protection. As part of a supply chain, it is concerned with reducing carbon footprints, water usage, non-decomposable packaging, and wasteful operations. These procedures can be both cost-effective and beneficial to the bottom line, as well as crucial for environmental sustainability.
Social development entails treating people fairly and ensuring that employees, stakeholders, and the society in which a business operates are treated responsibly, ethically, and sustainably. More responsive benefits, such as greater maternity and paternity benefits, flexible scheduling, and learning and development opportunities, could help achieve this. Businesses should, for example, utilise sustainable labour, which entails adequately compensated, mature employees who can work in a safe atmosphere.
Economic development is probably the most straightforward type of long-term sustainability. A firm must be successful and generate enough money to be economically sustainable in the long run. The difficulty with this type of sustainability is finding a balance. Rather than producing money at any cost, businesses should try to make money in a way that is consistent with other aspects of sustainability.
What can be done to quantify it?
The performance of the three basic principles as a whole, in particular a balanced treatment of all three, is used to assess sustainability. Although the Triple Bottom Line's three core concepts do not provide a measurement methodology in and of themselves, subsequent approaches of assessing sustainability have attempted to do so. Despite the fact that there is no official universal assessment of sustainability, several organisations are developing industry-specific methods and techniques to assess how social, environmental, and economic principles operate within a corporation.
What Impact Does Sustainability Have on Business?
Sustainability is becoming increasingly crucial for all businesses, regardless of industry. A sustainability strategy is considered necessary by 62 percent of executives today, and another 22 percent believe it will be in the future.
Simply expressed, sustainability is a business strategy for generating long-term value by considering how a company works in its environmental, social, and economic contexts. The concept behind sustainability is that establishing such measures promotes firm lifespan. Companies are realising the need to act on sustainability as expectations for corporate responsibility rise and transparency becomes more widespread.
Executives today face a complex and unprecedented confluence of social, environmental, market, and technology forces. This necessitates comprehensive, long-term management. Executives, on the other hand, are frequently hesitant to make sustainability a priority in their company's business plan, mistakenly believing that the costs exceed the advantages. Academic research and corporate experience, on the other hand, suggest the exact reverse.
Traditional business strategies prioritise shareholder value creation at the expense of other stakeholders. Sustainable companies are changing the corporate ecosystem by creating models that benefit all stakeholders, including employees, shareholders, supplier chains, civil society, and the environment. The concept of "creating shared value" was pioneered by Michel Porter and Mark Kramer, who argued that firms might generate economic value by recognising and addressing social issues that connect with their business. Much of the strategic value of sustainability stems from the requirement to communicate with and learn from important stakeholders on a regular basis. A corporation with a sustainability agenda is better positioned to foresee and react to economic, social, environmental, and regulatory changes as they happen through regular discussion with stakeholders and continuous iteration.
Moreover, Businesses can benefit from the Triple Bottom Line approach to running a firm in a variety of ways. Meeting UN environmental sustainability requirements is not only ethical and necessary, but it is also cost-effective and enables for a better business model. Furthermore, sustainability allows a company to recruit employees, owners, and consumers who are invested in and share the same values as the company's sustainability aims. As a result, the impact of sustainability on a company's reputation and income can be favourable
Why is Sustainability Important for Students
Sustainability is a comprehensive field that provides students and graduates with knowledge of almost every element of human life, from business to technology to the environment and social sciences. The essential skills with which a graduate leaves college or university are in high demand, especially in a modern society seeking to substantially reduce carbon emissions while also discovering and developing future technologies. Politics, economics, philosophy, and other social sciences, as well as the hard sciences, are all used to support sustainability.
As firms seek to comply with new legislation, many corporate occupations at the graduate level and above prioritise sustainability skills and environmental awareness. As a result, sustainability graduates will work in a variety of sectors, including civic planning, environmental consulting (both built and natural environments), agribusiness, non-profit management, corporate strategy, health evaluation and planning, and even law and decision-making. Entry-level occupations are on the rise, and bachelor's grads may expect more options and opportunities in the future years. Sustainability is one of the newest degree programmes, attempting to combine social science, civic engineering, and environmental science with future technology. When we hear the phrase "sustainability," we usually think of renewable energy sources, carbon reduction, environmental protection, and a strategy to keep our planet's delicate ecosystems in check. In a nutshell, sustainability aims to safeguard our natural environment, human and ecological health, while also encouraging innovation and ensuring that our way of life is not jeopardised
Even if you aren't studying environmental science, sustainability is an important topic to learn about. Sustainability is important for business majors to understand since it helps with customer appeal and Corporate Social Responsibility. Students studying agriculture, nutrition, and public health should concentrate on sustainability to understand how to feed a growing population nutritious and high-quality food. Majors in education pass on their knowledge of sustainability to the next generation, preparing them to lead change. Every major has a link to the environment
The Long Run
As people continue to live more sustainable lives as a result of the climate problem, there is a current drive towards sustainability as a more desirable focus for businesses. Positive climate impact across the entire value chain, improved influence on the environment, people, and atmosphere, and useful contribution into society will most likely be expected of businesses in the future. Companies will be held responsible for all parts of the industry, and any environmental damage or harmful emissions from production operations should be controlled or eliminated. In what is known as a 'circular economy,' it is also predicted that resources will be reused to accommodate the global growth in population. This transformation would allow one person's garbage to become another's resource, resulting in significant waste reduction and a more efficient supply chain.
As we approach the start of a new year, we're acutely aware of the growing urgency in the climate movement, as well as the need for action to catch up to ambition. Not only for researchers and policymakers, but for everyone—business executives, negotiators, and communicators—there is still much work to be done. We have a better chance of constructing a sustainable future if we can share what is working.
The Economic Conundrum of Pakistan
The State Bank of Pakistan (SBP) is due to convene on 20th September 2021. The Monetary policy Committee (MPC) will be announcing its policy rate after retaining it since March 2020. As the world deals with the uncertainty of the delta variant along with the dilemma between inflation and growth, it is a plenary to watch as Pakistani policymakers would join heads to decide the stance on the economic situation. However, the decision would be a tough one. Primarily because the mixed signals could either lead to burgeoning inflation and subsequent financial deterioration or they should guide the central bank to strangulate the growth prematurely. Either way, the policymakers would have to be cautious about the degree of inclination they lean to each side of the argument – economic contraction or growth with inflation.
A poll conducted by Topline Research shows that about 65% of the financial market participants expect status quo; the MPC to maintain the policy rate at 7% to further accommodate economic growth. Pakistan has barely mustered a 4% growth rate after the contraction of 0.4% last year. In this regard, Mr. Mustafa Mustansir, head of Research at Taurus Securities, stated: Visible signs of demand-side pressure are still quite weak. In another survey conducted by Policy Research Unit (PRU): a policy advisory board of the Federation of Pakistan Chamber of Commerce and Industry (FPCCI), 84% of the market participants believe there will be no change in the policy rate. The sentiment implies that the researchers and the business community don't expect a rate hike in this week's policy meeting.
However, the macroeconomic indicators paint a bleak picture for Pakistan's economy: warranting a tougher policy response. The external trade figures released by the Pakistan Bureau of Statistics (PBS) project a debilitating situation for the national exchequer. According to the data, Pakistan's trade deficit has increased to $7.5 billion in the first two months (July-August) of the fiscal year 2021-22. The deficit stands at $4.1 billion: 120% higher than the same period last year. Due to the accommodative policies implemented by the government of Pakistan, the trade deficit has already climbed 26% up to the annual target of $28.4 billion, set in the fiscal budget 2021-22. Despite excessive subsidies, the bi-monthly exports have only grown by 28% to stand at $4.6 billion. And while it is an increase of nearly a billion dollars compared to the same months in the preceding year, the imports have more than perforated the balance of payments.
During the July-August period, the imports have grown by a whopping 73% to stand at $12.1 billion: 22% of the annualized target. What's more worrisome is the fact that despite a free-float currency mechanism, the exports have failed to turn competitive in the global market. According to the data released by PBS, Pakistan's exports have dropped from their previous levels for three consecutive months. And despite a 39% net currency depreciation in the past three years, the exports continue to drift sluggish around the $2 billion/month mark. Yet, the imports are accelerating beyond expectation: clocking a 95% increase last month alone. Clearly, something is not working.
Moreover, while the forex reserves with the State Bank stand at a record high of around $20 billion, the rapid depreciation in the rupee is gradually damaging the financial viability of Pakistan. According to Mettis Global, a web-based financial data and analytics portal, the rupee recently slipped to its all-time low of 168.95 against the greenback. While the currency reserves are at their peak, the rupee continues its losing streak as the State bank has refrained from intervening in the forex market to artificially buoy the currency. Primarily because the IMF program stands contingent on letting the rupee float and find equilibrium. As a result, the rupee is touted to breach the 170 rupees against the US dollar mark by next month. The bankers around Pakistan have urged the State Bank for an intervention to put an end to "abnormal volatility in spite of increased reserves." However, an intervention seems highly unlikely as the SBP Governor, Dr. Reza Baqir, already warned regarding currency devaluation in the last policy meeting: citing supply constraints, debt repayments, and increased imports as primary reasons for the temporal slump.
Nonetheless, almost 10% of the market participants, according to the survey, expect a rate hike of 50 basis points in the policy rate to hedge against inflation. Furthermore, analysts at Topline Securities expect a hike of 25 basis points to counter "vulnerabilities in the current account and control inflationary pressures." Regardless of the prudent beliefs in the market, however, a few players actually believe that a rate cut of 50-100 basis points is plausible in the meeting. They argue that while the Consumer Price Index (CPI) – a national inflation measure – refuses to let down, the core inflation of Pakistan has dropped perpetually down to 6.3% in August. A stratum of the business community, therefore, also believes that the policy rate should be gradually brought down to 5% to match the regional dynamics.
I somehow find this notion ironic, as the government has already doled billions of dollars in subsidies, provided lucrative loans, and slashed taxes periodically. Yet, the exports have stayed relatively redundant. While it may not be the most effective time to hike the policy rate and tighten the monetary policy, in my opinion, a cut in the policy rate would be detrimental – catastrophic for the current account and incendiary for prevailing inflation.
Global Revolution in the Crypto World: Road to Legalization
The raging popularity of virtual currencies is hardly unheard of in today's day and age. If not by the damning crackdown in China, price swings in cryptocurrencies – especially bitcoin – are definitely deemed perpetual and inherent: unlikely to go away. And while the volatility does bring along a unique thrill to retail investors, the experienced pundits of the financial world are expectedly skeptical. Regardless of the apparent discomfort and resistance to tap into the pool of virtual currencies, policymakers across the world are aware that the future is digital. Therefore, while digital fiat seems to be the direction of most developed economies to counter the decentralized giants, the economic gurus are preparing to harness the mania on another front as well – before the craze overtakes the globe.
The first – and most popular – cryptocurrency is undoubtedly bitcoin. In the aftermath of China's crackdown on mining activities, bitcoin lost more than half of its valuation. However, acceptance around the world in the past few weeks has helped the currency to buoy past the slump. Bitcoin currently stands at a market cap of $863.8 billion: flirting with the $46,000 mark. Naturally, the rest of the crypto world flows in tandem as fanatics have placed bets for the currency to breach the $50,000 psychological mark again in the following months. However, the rally is largely attributed to the blooming acceptance by governments around the world; something the officials were wary of to avoid risks and uncertainty. However, I still don't understand the change of perception given the market is more volatile than ever.
Last week's headlines were all about El Salvador and its adoption of bitcoin as a legal tender. The fiasco that followed was hardly a surprise. Though the incident bolstered the crypto critics, the event projected nothing that was a mystery before the launch. A glitch in the virtual wallet, called "Chivo Wallet," was one of the countless impediments that had already been warranted as risky by economists around the globe. While the problem was resolved in a matter of hours, the price of bitcoin nosedived by 19% from the 4-month high of $53,000. President Nayib Bukele boasted about "buying at a dip" yet overlooked a crucial aspect from a broader perspective. He failed to realize that a minor glitch in his small nation was significant enough to send the currency spiraling; that in mere hours, billions of dollars were wiped from the global market. All because the app couldn't appear on the designated platforms for a few hours.
What happened in El Salvador is a vital example to analyze. The resulting confusion is exactly why a passage of regulation is being placed. If the domestic and international markets are to rely upon cryptocurrencies in the near future, then the need for a detailed framework becomes even more amplified.
Recently, Ukraine became the fifth country in weeks to legalize bitcoin. However, while the Ukrainian parliament adopted a bill to legalize the cryptocurrency, regulations are put into place to handle its precarious and volatile nature. Unlike the loose move by El Salvador, Ukraine did not facilitate a rollout of bitcoin as a form of payment. Moreover, the parliament has refrained from placing bitcoin on an equal footing with Hryvnia – Ukraine's national currency. Primarily because adding another currency prone to unprecedented and wild swings in value could prove complex in policymaking matters including drafting fiscal budgets and taxation planning. And while Kyiv is pushing to lean further into bitcoin to gain more access to global investment, the authorities are prudent. Therefore, unlike the brazen entry by El Salvador, the Ukrainian authorities are underscoring a strategy to learn about the crypto world before bitcoin is etched into Ukrainian law forever.
Meanwhile, the United States is proving rather stringent against the rise of bitcoin – and the crypto world – as nightmares of another financial crisis are caging a progressive adoption. The lawmakers are already vigilant to put braces on the market before it blooms beyond control. The Infrastructure Bill recently passed by the senate provides a hint of direction being adopted by the US legislators. The tax provision, estimated to collect $28 billion over a decade, has been placed as a regulation of the crypto market that stands at a valuation of $2 trillion. The Treasury directives are driven to mobilize the Internal Revenue Service (IRS) to tax crypto brokers while monitoring mandated reporting requirements. The goal is obvious: gradually tighten the screws before regulating the uncharted territory as any other capital market. However, the bill is purposefully vague regarding market actors deemed as brokers under the new law. Naturally, the frenzy follows as miners are left scrambling to define the meaning of a broker in an extremely complex and unorthodox market mechanism. It is clear that prominent lawmakers, like Senator Elizabeth Warren, are the main driving forces to put a leash on the emerging market.
Furthermore, the US Security and Exchange Commission (SEC) has been vocal about Treasury's long-awaited intervention in the crypto market. Allegedly the virtual currencies have come across as a key tool for tax evasion in the United States. Therefore, much of the lobbying to amend the tax provision in the infrastructure bill is to limit the strictness of application rather than simplifying the vague terminologies. Moreover, the Treasury Department has also been active in discussing the financial stability of Stablecoin – crypto assets pegged to the US dollar and other fiat currencies. While extreme volatility is not a risk in this scenario, the Federal agencies – particularly the Financial Stability Oversight Council (FSOC) – have been keen to set tougher regulations over the market with more than $120 billion in circulation. The move has been swift since the tax provision made its way into the Senate debate. The main intent to regulate stablecoin – particularly Tether – is to harness the market, primarily because the sector acts as an unregulated money market mutual fund holding massive amounts of corporate debt. A plunge in price is enough of a spark to send ripples through the fixed income markets: posing a financial threat to the entire market. Thus, the FSOC is touted to be mobilized soon to probe and regulate the market as it continues to grow.
The crypto world has been cited by global lenders such as IMF as a haven for money laundering and tax frauds. Such tags could lead to negative credit ratings and ineligibility to gain investment and aid packages, especially when debt-ridden countries like El Salvador dabble along without any fixed legal framework. However, with broader regulation, like the steps taken by the US and Ukraine, the risk could be minimized. Another area is to initiate with experienced investors before gradually easing market restrictions for retail investors. A prime example is Germany which recently allowed institutional investors to invest as much as 20% of their holdings in bitcoin and other crypto-assets. While the portion still congregates to billions of dollars, such deft institutional investors are trained enough to manage and monitor trillions of dollars in a vast array of capital markets. Moreover, such large-scale institutional investment firms already have strict regulatory requirements and thus, by default, are bound to consciously maintain conservative holdings.
In my opinion, the crypto market is the financial future of the technological utopia we aspire to build. The smart choice, therefore, is to learn the system down to its spine. Correct the loopholes and irregularities while monitoring experienced professionals participating in an open market. Sketch and amend the legalities and a financial framework along the way. And gradually let the market settle as second nature.