2015 – End of the Petrodollar system?
Neoconservatives arrayed in their Washington offices are congratulating themselves on their success in using the Charlie Hebdo affair to reunite Europe with Washington's foreign policy. No more French votes with the Palestinians against the Washington-Israeli position.
No more growing European sympathy with the Palestinians. No more growing European opposition to launching new wars in the Middle East. No more calls from the French president to end the sanctions against Russia.
Do the neoconservatives also understand that they have united Europeans with the right-wing anti-immigration political parties? The wave of support for the Charlie Hebdo cartoonists is the wave of Marine Le Pen's National Front, Nigel Farage's UK Independence Party, and Germany's PEGIDA sweeping over Europe. These parties are empowered by the anti-immigration fervor that was orchestrated in order to reunite Europeans with Washington and Israel.
Once again the arrogant and insolent neoconservatives have blundered. Charlie Hebdo's empowerment of the anti-immigration parties has the potential to revolutionize European politics and destroy Washington's empire. See my weekend interview with King World News for my thoughts on this potential game-changer. http://kingworldnews.com/paul-craig-roberts-new-crisis-worse-russia-unleashing-black-swans-west/
The reports from the UK Daily Mail and from Zero Hedge that Russia has cut off natural gas deliveries to six European countries must be incorrect.
These sources are credible and well-informed, but such a cut-off would have instantly produced political and financial turmoil of which there is no sign. Therefore, unless there is a news blackout, Russia's action has been misunderstood.
We know something real has happened. Otherwise, EU energy official Maros Sefcovic would not be expressing such consternation.
Although I am without any definite information, I believe I know what the real story is. Russia, tired of Ukraine's theft of the natural gas that passes through the country on its way to delivery to Europe, has made a decision to route the gas to Turkey, thus bypassing Ukraine.
The Russian energy minister has confirmed this decision and added that if European countries wish to avail themselves of this gas supply, they must put in place the infrastructure or pipeline to bring the gas into their countries.
In other words, there is a potential for a cutoff in the future, but no cutoff at the present.
These two events–Charlie Hebdo and the Russian decision to cease delivering gas to Europe via Ukraine–should remind us that the potential for black swans, and unintended consequences of official decisions that can produce black swans, always exist. Not even the American "superpower" is immune from black swans.
There is as much circumstantial evidence that the CIA and French Intelligence are responsible for the Charlie Hebdo shootings as there is that the shootings were carried out by the two brothers whose ID was conveniently found in the alleged get-away car. As the French made certain that the brothers were killed before they could talk, we will never know what they had to say about the plot.
The only evidence we have that the brothers are guilty is the claim by the security forces. Every time I hear government claims without real evidence, I remember Saddam Hussein's "weapons of mass destruction," Assad's "use of chemical weapons," and Iran's "nuclear weapons program."
If a US National Security Advisor can conjure up out of thin air "mushroom clouds over an American city," Cherif and Said Kouachi can be turned into killers. After all, they are dead and cannot protest.
If this was, and we will never know for certain, a false flag attack, it achieved Washington's goal of reuniting Europe under Washington and Israeli auspices. But this success has an unintended consequence. The unintended consequence is to unify Europe under the anti-immigration policy of the right-wing parties, thus empowering the leaders of those parties.
If this surmise is correct, Marie Le Pen and Nigel Farage will find their lives and/or reputations in danger as Washington will resist the rise of European governments that do not adhere to Washington's line.
The consternation caused by Russia's decision to relocate its gas delivery to Europe is proof that Russia holds many cards that Russia could play that would bring down the political and financial structures of the Western World.
China holds similar cards.
The two countries are not playing their cards, because they do not think that they need them. Instead, the two powers are withdrawing from the Western financial system that serves Western hegemony over the world. They are creating all of the economic institutions that they need in order to be completely independent of the West.
Therefore, the Russian and Chinese governments reason, "Why be provocative and slap down the Western fools. They might resort to their nuclear weapons, and the entire world would be lost. Let's just walk away while they encourage us to depart with their provocations."
We can be thankful that Vladimir Putin and the leaders of the Chinese government are both intelligent and humane, unlike Western leaders.
Imagine, for example, the dire consequences for the West if Putin were to become personally involved as a result of the numerous affronts to both Russia and Putin himself. Putin can destroy NATO and the entire Western financial system whenever he wants. All he has to do is to announce that as NATO has declared economic war against Russia, Russia no longer sells energy to NATO members.
The NATO alliance would dissolve as Europe cannot survive without Russian energy supplies. Washington's empire would end.
Putin realizes that the insolent neoconservatives would have to push the nuclear button in order to save face. Unlike Putin, their egos are on the line. Thus, Putin saves the world from nuclear war by not being provocative.
Now, imagine if the Chinese government were to lose its patience with Washington. To confront the "exceptional, indispensable, unipower" with the reality of its impotence, all China needs to do is to dump its massive dollar-denominated financial assets on the market, all at once, just as the Federal Reserve's bullion bank agents dump massive uncovered gold contracts on the future's market.
In order to avoid US financial collapse, the Federal Reserve would have to print massive amounts of new dollars with which to purchase the dumped Chinese holdings. As the Federal Reserve would protect US financial markets by purchasing the dumped Chinese holdings, the Chinese would lose nothing from the sale. It is the next step that is decisive. The Chinese government then dumps the massive holdings of dollars it has received from its selloff of dollar-dominated financial instruments.
Now what happens? The Fed can print dollars with which to purchase the dumped Chinese holdings, but the Fed cannot print foreign currencies with which to buy up the dumped dollars.
The massive supply of dollars dumped in the exchange market by China would have no takers. The dollar's value would collapse. Washington could no longer pay its bills by printing money. Americans living in an import-dependent country, thanks to jobs offshoring, would be faced with high prices that would seriously erode their living standard. The United States would experience economic, social, and political instability.
Putting aside their brainwashing, their defensiveness and patriotic support of the regime in Washington, Americans need to ask themselves: How is it possible that the government of the United States, an alleged Superpower, is so unaware of its true vulnerabilities that Washington is capable of pushing two real powers until they have had enough and play the cards that they hold?
Americans need to understand that the only thing exceptional about the US is the ignorance of the population and the stupidity of the government.
What other country would let a handful of Wall Street crooks control its economic and foreign policy, run its central bank and Treasury, and subordinate citizens' interests to the interests of the one percent's pocketbook?
A population this insouciant is at the total mercy of Russia and China.
Yesterday there was a black swan event, an event that could yet unleash other black swan events. The Swiss central bank announced an end to its pegging of the Swiss franc to the euro and US –
Three years ago flight from euros and dollars into Swiss francs pushed the exchange value of the franc so high that it threatened the existence of the Swiss export industries. Switzerland announced that any further inflows of foreign currencies into francs would be met by creating new francs to absorb the inflows so as not to drive up the exchange rate further. In other words, the Swiss pegged the franc.
Yesterday the Swiss central bank announced that the peg was off. The franc instantly rose in value. Stocks of Swiss export companies fell, and hedge funds wrongly positioned incurred major hits to their solvency.
Why did the Swiss remove the peg? It was not a costless action. It cost the central bank and Swiss export industries substantially.
The answer is that the EU attorney general ruled that it was permissible for the EU central bank to initiate Quantitative Easing–that is, the printing of new euros–in order to bail out the mistakes of the private bankers.
This decision means that Switzerland expects to be confronted with massive flight from the euro and that the Swiss central bank is unwilling to print enough new Swiss francs to maintain the peg. The Swiss central bank believes that it would have to run the printing press so hard that the basis of the Swiss money supply would explode, far exceeding the GDP of Switzerland.
The money printing policy of the US, Japan, and apparently now the EU has forced other countries to inflate their own currencies in order to prevent the rise in the exchange value of their currencies that would curtail their ability to export and earn foreign currencies with which to pay for their imports. Thus Washington has forced the world into printing money.
The Swiss have backed out of this system. Will others follow, or will the rest of the world follow the Russians and Chinese governments into new monetary arrangements and simply turn their backs on the corrupt and irredeemable West?
The level of corruption and manipulation that characterizes US economic and foreign policy today was impossible in earlier times when Washington's ambition was constrained by the Soviet Union. The greed for hegemonic power has made Washington the most corrupt government on earth.
The consequence of this corruption is ruin.
"Leadership passes into empire. Empire begets insolence. Insolence brings ruin."
Ruin is America's future.
Post Scriptum:
And, what about Russia's Future:
Russia Just Pulled Itself Out Of Petrodollar
Back in November, before most grasped just how serious the collapse in crude was (and would become, as well as its massive implications), independent analytics wrote "How The Petrodollar Quietly Died, And Nobody Noticed", because for the first time in almost two decades, energy-exporting countries would pull their "petrodollars" out of world markets in 2015.
This empirical death of Petrodollar followed years of windfalls for oil exporters such as Russia, Angola, Saudi Arabia and Nigeria. Much of that money found its way into financial markets, helping to boost asset prices and keep the cost of borrowing down, through so-called petrodollar recycling.
They added that in 2014 "the oil producers will effectively import capital amounting to $7.6 billion. By comparison, they exported $60 billion in 2013 and $248 billion in 2012, according to the following graphic based on BNP Paribas calculations."
The problem was compounded by its own positive feedback loop: as the last few weeks vividly demonstrated, plunging oil would lead to a further liquidation in foreign reserves for the oil exporters who rushed to preserve their currencies, leading to even greater drops in oil as the viable producers rushed to pump out as much crude out of the ground as possible in a scramble to put the weakest producers out of business, and to crush marginal production. Call it Game Theory gone mad and on steroids.
Ironically, when the price of crude started its self-reinforcing plunge, such a death would happen whether the petrodollar participants wanted it, or, as the case may be, were dragged into the abattoir kicking and screaming.
It is the latter that seems to have taken place with the one country that many though initially would do everything in its power to have an amicable departure from the Petrodollar and yet whose divorce from the USD has quickly become a very messy affair, with lots of screaming and the occasional artillery shell.
As Bloomberg reports, Russia may 'unseal its $88 billion Reserve Fund and convert some of its foreign-currency holdings into rubles, the latest government effort to prop up an economy veering into its worst slump since 2009.'
These are dollars which Russia would have otherwise recycled into US denominated assets. Instead, Russia will purchase even more Rubles and use the proceeds for FX and economic stabilization purposes.
"Together with the central bank, we are selling a part of our foreign-currency reserves," Finance Minister Anton Siluanov said in Moscow today. "We'll get rubles and place them in deposits for banks, giving liquidity to the economy."
Call it less than amicable divorce, call it what you will: what it is, is Russia violently leaving the ranks of countries that exchange crude for US paper.
More:
Russia may convert as much as 500 billion rubles from one of the government's two sovereign wealth funds to support the national currency, Siluanov said, calling the ruble "undervalued." The Finance Ministry last month started selling foreign currency remaining on the Treasury's accounts.
The entire 500 billion rubles or part of the amount will be converted in January-February through the central bank, according to Deputy Finance Minister Alexey Moiseev. The Bank of Russia will determine the timing and method of the operation.
The ruble, the world's second-worst performing currency last year, weakened for a fourth day, losing 1.3 percent to 66.0775 against the dollar by 3:21 p.m. in Moscow. It trimmed a drop of as much as 2 percent after Siluanov's comments. The ruble's continued slump this year underscores the fragility of coordinated measures by Russia's government and central bank that steered the ruble's rebound from a record-low intraday level of 80.10 on Dec. 16. OAO Gazprom and four other state-controlled exporters were ordered last month to cut foreign-currency holdings by March 1 to levels no higher than they were on Oct. 1. The central bank sought to make it easier for banks to access dollars and euros while raising its key rate to 17 percent, the emergency level it introduced last month to arrest the ruble collapse.
Today's announcement "looks ruble-supportive, as together with state-driven selling from exporters it would support FX supply on the market," Dmitry Polevoy, chief economist for Russia and the Commonwealth of Independent States at ING Groep NV in Moscow, said by e-mail. "Also, it will be helpful for banks, while there might be some negative effects related to extra money supply and risks of using some of the money on the FX market for short-term speculations.
Bloomberg's dready summary of the US economy is generally spot on, and is to be expected when any nation finally leaves, voluntarily or otherwise, the stranglehold of a global reserve currency. What Bloomberg failed to account for is what happens to the remainder of the Petrodollar world. Here is what researches said last time:
Outside from the domestic economic impact within EMs due to the downward oil price shock, we believe that the implications for financial market liquidity via the reduced recycling of petrodollars should not be underestimated. Because energy exporters do not fully invest their export receipts and effectively 'save' a considerable portion of their income, these surplus funds find their way back into bank deposits (fuelling the loan market) as well as into financial markets and other assets. This capital has helped fund debt among importers, helping to boost overall growth as well as other financial markets liquidity conditions.
…
[T]his year, it is to expect that incremental liquidity typically provided by such recycled flows will be markedly reduced, estimating that direct and other capital outflows from energy exporters will have declined by USD253bn YoY. Of course, these economies also receive inward capital, so on a net basis, the additional capital provided externally is much lower. This year, it is to expect that net capital flows will be negative for EM, representing the first net inflow of capital (USD8bn) for the first time in eighteen years. This compares with USD60bn last year, which itself was down from USD248bn in 2012. At its peak, recycled EM petro dollars amounted to USD511bn back in 2006. The declines seen since 2006 not only reflect the changed global environment, but also the propensity of underlying exporters to begin investing the money domestically rather than save. The implications for financial markets liquidity – not to mention related downward pressure on US Treasury yields – is negative.
Considering the wildly violent moves we have seen so far in the market confirming just how little liquidity is left in the market, and of course, the absolutely collapse in Treasury yields, with the 30 Year just hitting a record low, this prediction has been borne out precisely as expected.
And now, one should await to see which other country will follow Russia out of the Petrodollar next, and what impact that will have not only on the world's reserve currency, on US Treasury rates, and on the most financialized commodity as this chart demonstrates:
… but on what is most important to developed world central planners everywhere: asset prices levels, and specifically what happens when the sellers emerge into what is rapidly shaping up as the most illiquid market in history.
First published by 4th Media, under title: "Ruin is America's Future: Swiss Central Bank Announced End to Its Pegging of the Swiss Franc to Euro and US Dollar"
Carbon capture, utilisation and storage finally catches the spotlight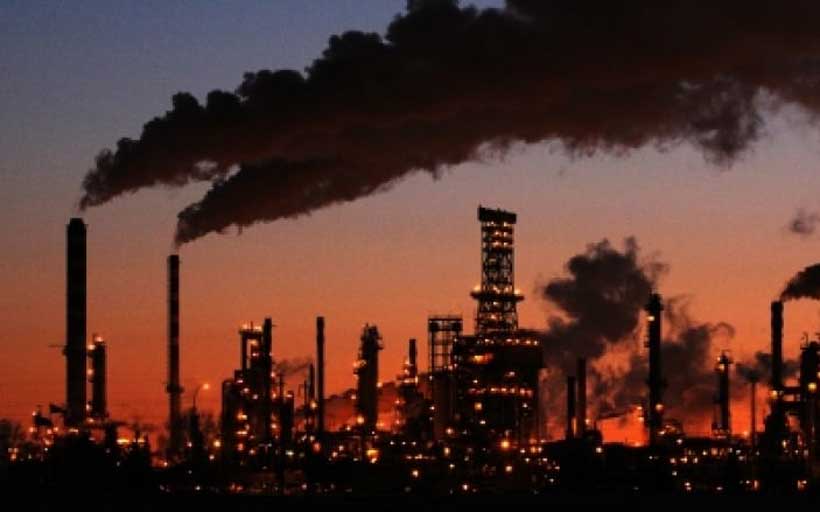 The recent Green House Gas Technologies Summit (GHGT), the biggest global event on carbon capture, was a good place to reflect on a technology that perhaps has the biggest gap between the aspiration of energy models and the investment reality on the ground, between the disappointments of the past decade and a gathering new wave of optimism.
In some circles, it is fashionable to write down this technology, carbon capture, utilisation and storage (CCUS). For some, CCUS is everything that needs to be left behind in the clean-energy transitions: big centralized facilities based on chemistry and mechanical engineering rather than big data, ongoing investments by large conventional energy companies that should be going the way of dinosaurs, and the continuous use of fossil fuels.
Some scepticism is understandable. The first IEA CCS roadmap, from 2009, makes for sobering reading. Consistent with the Group of 8 commitments adopted a year earlier, the report expected CCS projects totalling 22 GW in power generation and 170 million tons in industry by 2020 With a year to go, the current status for CCS falls well short of these goals: only 0.4 GW in power and around 32 million tons in industry.
But we should not dismiss this technology – in fact, CCUS is going to be critical to the global clean energy transitions, and why the IEA held a major CCUS Summit, with the UK Government, on 28 November in Edinburgh bringing governments and industry together to give the technology a new start.
Theoretically it is possible to achieve climate goals without CCUS. The recently published IPCC report has a pathway (P1) that arrives at climate stabilization without CCS by emphasising restraints on energy demand. However, this pathway entails energy demand declining to an extent  which as the IPCC righty emphasised would be unprecedented. For example, the average annual decline of oil demand from today till 2030 in this scenario would be twice as large as the decline triggered in 2008/2009 by a combination of USD $140 per barrel and the global financial crisis.
A robust energy efficiency effort is certainly the first pillar of any serious climate policy and it is very much incorporated into the IEA's analysis. For example in our Energy Technology Perspectives a high speed train network replaces a third of domestic aviation in the United States by mid-century. Even with such assumptions, the decline in oil demand is much slower than what the IPCC scenario described above would demand.  It would be highly desirable to achieve this without a recession by global cooperation and bottom up, voluntary lifestyle changes. Nevertheless, ancient Greek dramas are so enjoyable today precisely because there has been much less change in human nature than in our technological capability. We better have technological solutions ready for the eventuality that human nature remains unchanged for another 20 years. The other IPCC pathways, which don't have such demand restraint, have large scale application of carbon capture to deal with ongoing fossil fuel consumption, and eventually remove carbon from the air.
At this stage it is also useful to dispel some misunderstandings. Carbon capture is not an alternative to wind and solar deployment and should not stop reallocating investment from fossil fuels to clean energy. A credible climate stabilization pathway like the IEA's Sustainable Development Scenario has an amazing scale up of wind and solar as the backbone of the transition, deployment way above the current investment activity that will stretch the limits for mobilizing investment and require major changes in electricity network.
Likewise, CCUS is not a pretext to stop investment reallocation. From a financial point of view the largest fossil fuel asset by far is oil upstream, which is intimately connected to transport, a sector where, due to dispersed and mobile emission sources, CCUS will not play any meaningful role. The largest application of CCUS is likely to be on coal whose upstream has an order of magnitude smaller financial valuation.
And even for coal, as one compares a "business as usual" trajectory with the Sustainable Development Scenario, around 85% of the reduction in coal plant emissions came from efficiency and renewables, leading to fewer coal plants running less hours and only a minority from capturing the emissions from continuous operation.
The role of CCUS is something different and focuses on overcoming three often neglected asymmetries. The first is the age profile of coal. There are countries that implement coal phase out policies, but they tend to be ones like the UK where coal mining peaked a century ago, and where the last coal plants were built in the 1970s. However, due to the massive investment wave of developing Asia, one third of coal plants in the world are less than 10 years old. They each represent a USD $2 billion capital investment and run on a cheap, well distributed and geopolitically secure energy source. Shutting them all down would be unrealistic given their role energy security. Retrofitting them with CCUS could be a feasible alternative.
The second asymmetry is between the truly amazing success of wind and solar and the slow progress in low carbon options for the heavy industry that represent a third of global emissions. To produce steel without carbon emissions would require the equivalent of all the solar panels in California to produce hydrogen and use it instead of coal in steelmaking – all for a single steel plant. This is possible and certainly worth researching and innovating, but should not be framed as an obvious cheap and easy alternative.
Last but not least, the third asymmetry is between the current momentum of the energy system and the uncomfortable facts of climate science. In the absence of a sudden transformation of social and political attitudes, the CO2 concentration will overshoot and carbon will need to be removed from the air.
The GHGT summit displayed an exciting mixture of a sense of urgency, an appreciation of the scale of the challenge but also a "this time for real" feeling due to positive developments in policy and technology. The most important policy development is in the United States, which introduced new investment incentives for both carbon storage and utilisation.
Importantly, whereas previous approaches tended to support specific projects, handpicking technology and location with a mixed tracked record to put it mildly, the new policy is a broad-based tax incentive putting a value on avoided emissions and unleashing the creativity and innovativeness of the private sector. It was refreshing to meet people who were hired as Head of CCS Business Development by major corporations, a job title inconceivable not long ago. A lot of the new US capture investment seems to go to gas rather than coal, which is understandable in the light of the unfolding gas revolution in the US economy.
GHGT also had a strong participation and commitment from China, the country representing half of global coal demand and perhaps the most advanced coal technologies. China took the first step towards CCUS with the first large scale integrated coal conversion/carbon capture project now under development. It has a very smart approach focusing on capturing an almost pure CO2 stream from a coal to chemicals process, enabling the high value added and clean utilisation of the country's abundant coal resources. Game changer is an overused term, but China moving to CCUS in a systematic fashion would certainly qualify for it.
It was also very visible how innovation into both technology and business models are reshaping the prospects of CCUS, especially the interactions between carbon capture and hydrogen. The resurgence of strategic interest to hydrogen is strongly connected with carbon capture in multiple ways. The most basic is the source of hydrogen: today it is fossil fuels with over 10 tons of CO2 emitted for a ton of H2.
Capturing it is one of the possible pathways for clean H2. There are already operating projects in Canada, the United States and the United Arab Emirates. Those use the hydrogen locally in an industrial process, but there is a serious initiative to produce H2 from Australian coal with CCUS and export it to Japan.
The other pathway, wind and solar based electrolysis, is gathering momentum and likely to become robustly competitive. And even that has a carbon capture connection: in regions that have a large heavy industry but less attractive storage geology, attention and investment are shifting towards carbon utilisation. In many cases the basic concept is to combine the captured CO2 with renewable based H2 and then let imagination fly around various chemical pathways. All of these still require innovation and investment to scale up, but the commitment and optimism was already visible.
After the decade of disappointments, there may be some legitimate scepticism. Still, CCUS's moment has arrived. And we should hope so, for the stake of the global energy transition.
Kenya Charts Path to Achieving Universal Access to Electricity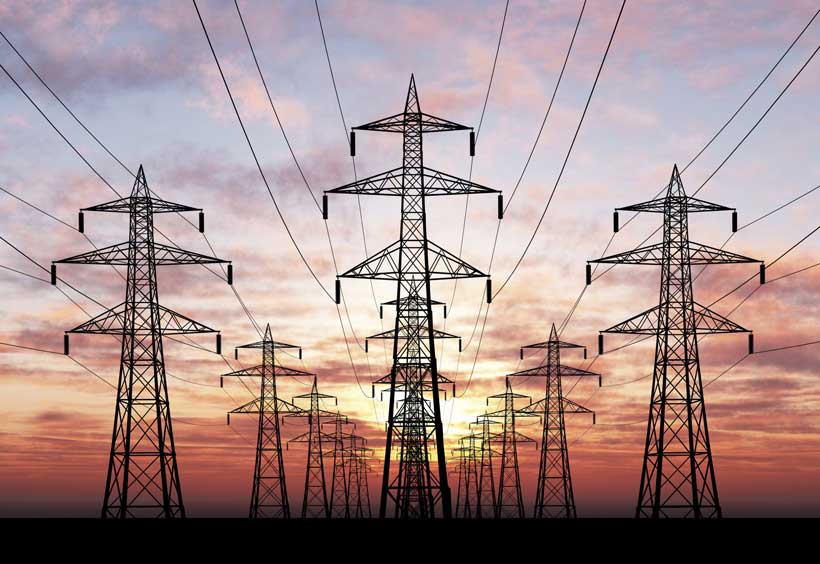 Kenya has achieved substantial progress in economic, social, and human development over the past decade. Significant progress has also been made in the energy sector. For instance, Kenya has been taking advantage of its rich renewable resources and has emerged as one of the global leaders in the use of geothermal resources as a clean fuel for power generation.
Thanks to strong government leadership, as well as private sector investment and support from development partners, Kenya has also experienced an impressive expansion of access to electricity.  Kenya now has the highest electricity access rate in East Africa: total access stands at 75% both from grid and off-grid solutions, according to the recent Multi-Tier Framework Energy Access Survey Report.
But there are a quarter of Kenyans still lack access to electricity.
Responding to this challenge, in December 2018 the government launched the Kenya National Electrification Strategy (KNES) – a roadmap for achieving universal access to electricity by the year 2022. With the help of geospatial technology, the strategy has identified least-cost options for bringing electricity to homes, businesses and public facilities. In addition to grid extension and intensification, it recognizes the important role the private sector will have to play in off-grid solutions, both mini-grids and standalone solar systems.
Universal access to electricity is a key requirement for meeting Kenya's development goals under Vision 2030 –the country's development plan and blueprint to become an industrialized and middle-income country providing a high quality of life to all of its citizens. Kenya ranked 94th globally in the recently released World Bank Human Capital Index with a 0.52 score. This means that a child born in Kenya today is 52% of who s/he could be with complete education and full health. Provision of adequate, affordable, and reliable electricity supply will be important supplement to the investments in health and education guided by Kenya's Vision 2030 to help Kenya move up the index. Achievement of the Big Four Agenda – enhanced manufacturing, food security and nutrition, universal health coverage, affordable housing- is dependent on adequate energy supply.
The World Bank has been working closely with the Government of Kenya for many years and is committed to helping Kenya extend access to modern, affordable, reliable and clean energy. The World Bank supported the flagship Last Mile Connectivity Program and Slum Electrification Program, which have contributed to the phenomenal expansion of electricity access in the country in the last five years.  The World Bank is also supporting the government's efforts to provide electricity to 1.3 million people in remote rural areas in Kenya's underserved counties through off-grid solutions.
"Kenya's experience is providing valuable lessons for other African countries in terms of the government's commitment, incentive policies and regulation," said Lucio Monari, Director for Energy and Energy Extractives at the World Bank. "Its efforts to expand and improve access to electricity will impact millions of lives for generations to come. The World Bank will continue to support the Government of Kenya in its ambitious plans to achieve universal access by 2022."
Why No Questions Asked About Turkish Stream Gas Pipeline Project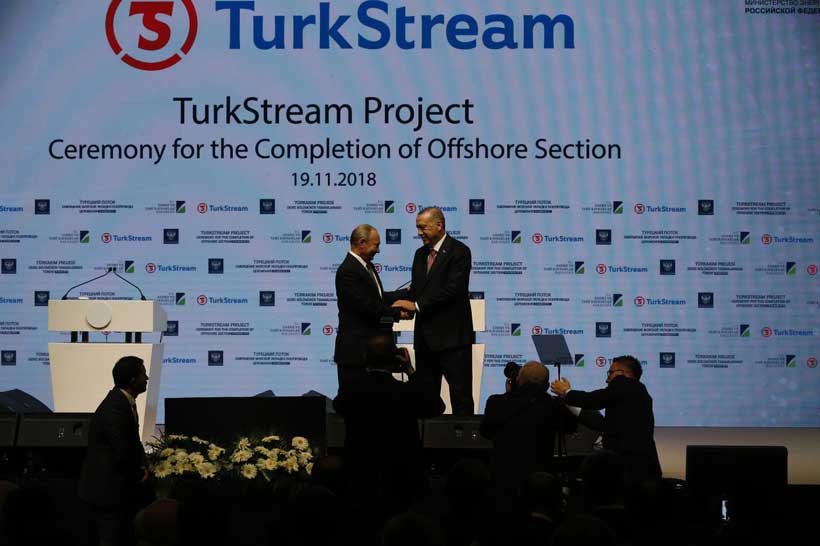 November 19 saw the completion of the offshore section of the 1,800-kilometer Turkish Stream pipeline to supply Russian natural gas to Turkey. Mentioning the project's geopolitical significance in a speech during the completion ceremony, Russian President Vladimir Putin said that "Projects of this kind and this project in particular, are not directed against anyone's interests. They are exclusively constructive in nature. They are aimed at developing relations between states, creating stable conditions for economic development and improving the well-being of our citizens. The implementation of such projects is a clear example of our ability to stand up for our national interests, because Turkish Stream serves the best economic interests of the Turkish Republic."
When gas starts flowing through the Turkish Stream pipeline as scheduled in 2016, Ankara will no longer have to bother about transit risks for itself. Turkish Stream proves again that Russian-Turkish projects defy any third-country pressure, which is certainly there, but is effectively neutralized by Moscow and Ankara.
This situation comes in sharp contrast with the battles raging over the construction of the Nord Stream 2 pipeline, which is being actively opposed by the United States with President Donald Trump and other officials in Washington warning about Europe's unacceptable economic and, therefore, political, dependence on energy supplies from Russia.
The Nord Stream 2 project is facing equally strong opposition also from Ukraine and Poland, which are eager to demonstrate their concern about safeguarding America's interests. During a meeting with Donald Trump in September, Polish President Andrzej Duda, "expressed hope that Trump will stop the construction of the Nord Stream gas pipeline. The Polish president also said that he had discussed with his US counterpart how Washington could benefit from this since Russian energy supplies to Europe prevent the US from selling its LNG to the European market."
Meanwhile, it looks like Ukraine and Poland are the only countries that welcome the hawkish statements made by US Energy Secretary Rick Perry. During a visit to Kiev earlier this month, Perry made a number of populist and illogical statements. "Thank you, President Petro Poroshenko, for your commitment to energy diversification. The US remains opposed to Nord Stream 2 and any energy source that can be held hostage by unstable state actors. The US stands ready to support our allies with abundant, affordable energy," he said.
He also said that the "revolution of dignity" [in Ukraine] was a struggle for "economic freedom." This is exactly the type of "freedom" the United States is forcing upon Ukraine by trying to raise gas prices for the people with the help of the IMF so that the cost of US-supplied LNG does not come as too much of a surprise to ordinary Ukrainians.
Natural gas supplies via the Nord Stream 2 pipeline are expected to begin in January 2020, and the Turkish Stream pipeline will go on-stream in 2019. This means that 80-85 percent of the natural gas transit via Ukraine will move elsewhere. According to the head of the Ukrainian Council on the Development of the Gas Industry and Natural Gas Market Leonid Unigovsky, "after the launch of the Turkish Stream gas pipeline, gas transit through Ukraine will decrease by 12–13 billion cubic meters a year."
As a result, Ukraine will lose half of the 70-90 billion cubic meters of natural gas currently flowing through its territory.
Mindful of this prospect, Kiev representatives have repeatedly stated that Ukraine is counting on US and EU in thwarting the construction of the Nord Stream 2 gas pipeline. How come they haven't they been saying the same about the Turkish Stream project?
Ukraine has always actively protested against the construction of the Nord Stream 2 pipeline, but has for most part ignored the Turkish Stream project, just acknowledging the mere fact of its existence and mentioning the possible consequences of its construction.
"The construction of the second half of the Turkish Stream pipe may be completed in 2018. It is almost 50 percent ready now and the rest will be completed next year," the board chairman of Naftogaz of Ukraine, Andrei Kobolev, said in the fall of 2017.
"We expect that as early as late next year, the first leg Turkish Stream will take on a share of the [gas] transit through the territory of Ukraine," he added.
The US position on the Turkish Stream project has never been as vocal and insistent as it has been on the North Stream 2. Kiev's position has been the same, even despite the threat Turkish Stream poses to its economic interests. Just like that of the leaders of Mejlis (banned in Russia) who, despite their claim to have a special relationship with Ankara, have not protested against the construction of the  Turkish Stream pipeline, realizing full well that kowtowing to Washington's interests  could cost them their more important relations with Ankara.
Why all this lack of attention towards the Turkish stream project? Washington wants Europeans to start buying its LNG, which, though expensive, brings democracy to the Old World, while simultaneously sticking to its anti-Russian policy. The US is also unwilling to antagonize a fellow NATO member, which plays an important role in the Middle East and the Syrian conflict.
Europe needs gas and doesn't really care about where it comes from, provided that itkeeps non-commercial risks at a minimum [something Kiev worries so much about], and is available at an affordable price.
Ukraine wants to remain a transiter of Russian gas while simultaneously switching to LNG imports from the US and convincing the European Union of the importance of such an arrangement. Kiev's fears are reflected in concrete figures: "… the implementation by the Russian Gazprom of the Nord Stream 2 gas pipeline project poses a major fiscal risk for Ukraine, which will lose up to 3 percent of GDP."
Speaking of strange logic, Ukraine's Foreign Minister Pavel Klimkin insists on the extension of the gas transit contract with Russia beyond 2020, which he believes could facilitate his country's early EU integration. However, there are certain undercurrents here too. Ukrainian energy officials planned to minimize transit risks through the sale of the country's gas transmission system (GTS).
"The Ukrainian GTS costs about $14 billion. Ernst & Young estimated it at 329 billion hryvnia ($11.9 billion), and so Ukraine will be looking for buyers of its 'pipe' outside the EU,'" in a thinly-veiled hint that there is only one buyer outside the European Union – the United States.
Washington wants to wrest Ukraine from the peaceful context of interstate relations by keeping it in a state of tension and conflict with Russia. However, this goal is fully shared by Kiev, which entertains illusions that America really cares much about Ukraine's economic wellbeing. In fact, the US is more interested in the European market than it is in Ukraine's, so the former Soviet republic is only instrumental in Washington's ongoing war with Brussels for the EU market.
Turkey is a NATO member playing a significant role in the Middle East and serving a buffer between Europe and refugees. Ankara has a real sway over the political processes unfolding both in Europe and the Middle East. This allows President Recep Tayyip Erdogan to play his game defending his country's interests.
By contrast, Ukraine, which neither has an own game to play, nor any political weight to lean on, just can't afford antagonizing Turkey, which, otherwise, might stop reckoning with Kiev's interests in the Black Sea region. Meanwhile, as Russia's President Vladimir Putin said, the gas transit via Ukraine will continue only if its economic feasibility is fully proved by Kiev.
First published in our partner International Affairs