2015 – End of the Petrodollar system?
Neoconservatives arrayed in their Washington offices are congratulating themselves on their success in using the Charlie Hebdo affair to reunite Europe with Washington's foreign policy. No more French votes with the Palestinians against the Washington-Israeli position.
No more growing European sympathy with the Palestinians. No more growing European opposition to launching new wars in the Middle East. No more calls from the French president to end the sanctions against Russia.
Do the neoconservatives also understand that they have united Europeans with the right-wing anti-immigration political parties? The wave of support for the Charlie Hebdo cartoonists is the wave of Marine Le Pen's National Front, Nigel Farage's UK Independence Party, and Germany's PEGIDA sweeping over Europe. These parties are empowered by the anti-immigration fervor that was orchestrated in order to reunite Europeans with Washington and Israel.
Once again the arrogant and insolent neoconservatives have blundered. Charlie Hebdo's empowerment of the anti-immigration parties has the potential to revolutionize European politics and destroy Washington's empire. See my weekend interview with King World News for my thoughts on this potential game-changer. http://kingworldnews.com/paul-craig-roberts-new-crisis-worse-russia-unleashing-black-swans-west/
The reports from the UK Daily Mail and from Zero Hedge that Russia has cut off natural gas deliveries to six European countries must be incorrect.
These sources are credible and well-informed, but such a cut-off would have instantly produced political and financial turmoil of which there is no sign. Therefore, unless there is a news blackout, Russia's action has been misunderstood.
We know something real has happened. Otherwise, EU energy official Maros Sefcovic would not be expressing such consternation.
Although I am without any definite information, I believe I know what the real story is. Russia, tired of Ukraine's theft of the natural gas that passes through the country on its way to delivery to Europe, has made a decision to route the gas to Turkey, thus bypassing Ukraine.
The Russian energy minister has confirmed this decision and added that if European countries wish to avail themselves of this gas supply, they must put in place the infrastructure or pipeline to bring the gas into their countries.
In other words, there is a potential for a cutoff in the future, but no cutoff at the present.
These two events–Charlie Hebdo and the Russian decision to cease delivering gas to Europe via Ukraine–should remind us that the potential for black swans, and unintended consequences of official decisions that can produce black swans, always exist. Not even the American "superpower" is immune from black swans.
There is as much circumstantial evidence that the CIA and French Intelligence are responsible for the Charlie Hebdo shootings as there is that the shootings were carried out by the two brothers whose ID was conveniently found in the alleged get-away car. As the French made certain that the brothers were killed before they could talk, we will never know what they had to say about the plot.
The only evidence we have that the brothers are guilty is the claim by the security forces. Every time I hear government claims without real evidence, I remember Saddam Hussein's "weapons of mass destruction," Assad's "use of chemical weapons," and Iran's "nuclear weapons program."
If a US National Security Advisor can conjure up out of thin air "mushroom clouds over an American city," Cherif and Said Kouachi can be turned into killers. After all, they are dead and cannot protest.
If this was, and we will never know for certain, a false flag attack, it achieved Washington's goal of reuniting Europe under Washington and Israeli auspices. But this success has an unintended consequence. The unintended consequence is to unify Europe under the anti-immigration policy of the right-wing parties, thus empowering the leaders of those parties.
If this surmise is correct, Marie Le Pen and Nigel Farage will find their lives and/or reputations in danger as Washington will resist the rise of European governments that do not adhere to Washington's line.
The consternation caused by Russia's decision to relocate its gas delivery to Europe is proof that Russia holds many cards that Russia could play that would bring down the political and financial structures of the Western World.
China holds similar cards.
The two countries are not playing their cards, because they do not think that they need them. Instead, the two powers are withdrawing from the Western financial system that serves Western hegemony over the world. They are creating all of the economic institutions that they need in order to be completely independent of the West.
Therefore, the Russian and Chinese governments reason, "Why be provocative and slap down the Western fools. They might resort to their nuclear weapons, and the entire world would be lost. Let's just walk away while they encourage us to depart with their provocations."
We can be thankful that Vladimir Putin and the leaders of the Chinese government are both intelligent and humane, unlike Western leaders.
Imagine, for example, the dire consequences for the West if Putin were to become personally involved as a result of the numerous affronts to both Russia and Putin himself. Putin can destroy NATO and the entire Western financial system whenever he wants. All he has to do is to announce that as NATO has declared economic war against Russia, Russia no longer sells energy to NATO members.
The NATO alliance would dissolve as Europe cannot survive without Russian energy supplies. Washington's empire would end.
Putin realizes that the insolent neoconservatives would have to push the nuclear button in order to save face. Unlike Putin, their egos are on the line. Thus, Putin saves the world from nuclear war by not being provocative.
Now, imagine if the Chinese government were to lose its patience with Washington. To confront the "exceptional, indispensable, unipower" with the reality of its impotence, all China needs to do is to dump its massive dollar-denominated financial assets on the market, all at once, just as the Federal Reserve's bullion bank agents dump massive uncovered gold contracts on the future's market.
In order to avoid US financial collapse, the Federal Reserve would have to print massive amounts of new dollars with which to purchase the dumped Chinese holdings. As the Federal Reserve would protect US financial markets by purchasing the dumped Chinese holdings, the Chinese would lose nothing from the sale. It is the next step that is decisive. The Chinese government then dumps the massive holdings of dollars it has received from its selloff of dollar-dominated financial instruments.
Now what happens? The Fed can print dollars with which to purchase the dumped Chinese holdings, but the Fed cannot print foreign currencies with which to buy up the dumped dollars.
The massive supply of dollars dumped in the exchange market by China would have no takers. The dollar's value would collapse. Washington could no longer pay its bills by printing money. Americans living in an import-dependent country, thanks to jobs offshoring, would be faced with high prices that would seriously erode their living standard. The United States would experience economic, social, and political instability.
Putting aside their brainwashing, their defensiveness and patriotic support of the regime in Washington, Americans need to ask themselves: How is it possible that the government of the United States, an alleged Superpower, is so unaware of its true vulnerabilities that Washington is capable of pushing two real powers until they have had enough and play the cards that they hold?
Americans need to understand that the only thing exceptional about the US is the ignorance of the population and the stupidity of the government.
What other country would let a handful of Wall Street crooks control its economic and foreign policy, run its central bank and Treasury, and subordinate citizens' interests to the interests of the one percent's pocketbook?
A population this insouciant is at the total mercy of Russia and China.
Yesterday there was a black swan event, an event that could yet unleash other black swan events. The Swiss central bank announced an end to its pegging of the Swiss franc to the euro and US –
Three years ago flight from euros and dollars into Swiss francs pushed the exchange value of the franc so high that it threatened the existence of the Swiss export industries. Switzerland announced that any further inflows of foreign currencies into francs would be met by creating new francs to absorb the inflows so as not to drive up the exchange rate further. In other words, the Swiss pegged the franc.
Yesterday the Swiss central bank announced that the peg was off. The franc instantly rose in value. Stocks of Swiss export companies fell, and hedge funds wrongly positioned incurred major hits to their solvency.
Why did the Swiss remove the peg? It was not a costless action. It cost the central bank and Swiss export industries substantially.
The answer is that the EU attorney general ruled that it was permissible for the EU central bank to initiate Quantitative Easing–that is, the printing of new euros–in order to bail out the mistakes of the private bankers.
This decision means that Switzerland expects to be confronted with massive flight from the euro and that the Swiss central bank is unwilling to print enough new Swiss francs to maintain the peg. The Swiss central bank believes that it would have to run the printing press so hard that the basis of the Swiss money supply would explode, far exceeding the GDP of Switzerland.
The money printing policy of the US, Japan, and apparently now the EU has forced other countries to inflate their own currencies in order to prevent the rise in the exchange value of their currencies that would curtail their ability to export and earn foreign currencies with which to pay for their imports. Thus Washington has forced the world into printing money.
The Swiss have backed out of this system. Will others follow, or will the rest of the world follow the Russians and Chinese governments into new monetary arrangements and simply turn their backs on the corrupt and irredeemable West?
The level of corruption and manipulation that characterizes US economic and foreign policy today was impossible in earlier times when Washington's ambition was constrained by the Soviet Union. The greed for hegemonic power has made Washington the most corrupt government on earth.
The consequence of this corruption is ruin.
"Leadership passes into empire. Empire begets insolence. Insolence brings ruin."
Ruin is America's future.
Post Scriptum:
And, what about Russia's Future:
Russia Just Pulled Itself Out Of Petrodollar
Back in November, before most grasped just how serious the collapse in crude was (and would become, as well as its massive implications), independent analytics wrote "How The Petrodollar Quietly Died, And Nobody Noticed", because for the first time in almost two decades, energy-exporting countries would pull their "petrodollars" out of world markets in 2015.
This empirical death of Petrodollar followed years of windfalls for oil exporters such as Russia, Angola, Saudi Arabia and Nigeria. Much of that money found its way into financial markets, helping to boost asset prices and keep the cost of borrowing down, through so-called petrodollar recycling.
They added that in 2014 "the oil producers will effectively import capital amounting to $7.6 billion. By comparison, they exported $60 billion in 2013 and $248 billion in 2012, according to the following graphic based on BNP Paribas calculations."
The problem was compounded by its own positive feedback loop: as the last few weeks vividly demonstrated, plunging oil would lead to a further liquidation in foreign reserves for the oil exporters who rushed to preserve their currencies, leading to even greater drops in oil as the viable producers rushed to pump out as much crude out of the ground as possible in a scramble to put the weakest producers out of business, and to crush marginal production. Call it Game Theory gone mad and on steroids.
Ironically, when the price of crude started its self-reinforcing plunge, such a death would happen whether the petrodollar participants wanted it, or, as the case may be, were dragged into the abattoir kicking and screaming.
It is the latter that seems to have taken place with the one country that many though initially would do everything in its power to have an amicable departure from the Petrodollar and yet whose divorce from the USD has quickly become a very messy affair, with lots of screaming and the occasional artillery shell.
As Bloomberg reports, Russia may 'unseal its $88 billion Reserve Fund and convert some of its foreign-currency holdings into rubles, the latest government effort to prop up an economy veering into its worst slump since 2009.'
These are dollars which Russia would have otherwise recycled into US denominated assets. Instead, Russia will purchase even more Rubles and use the proceeds for FX and economic stabilization purposes.
"Together with the central bank, we are selling a part of our foreign-currency reserves," Finance Minister Anton Siluanov said in Moscow today. "We'll get rubles and place them in deposits for banks, giving liquidity to the economy."
Call it less than amicable divorce, call it what you will: what it is, is Russia violently leaving the ranks of countries that exchange crude for US paper.
More:
Russia may convert as much as 500 billion rubles from one of the government's two sovereign wealth funds to support the national currency, Siluanov said, calling the ruble "undervalued." The Finance Ministry last month started selling foreign currency remaining on the Treasury's accounts.
The entire 500 billion rubles or part of the amount will be converted in January-February through the central bank, according to Deputy Finance Minister Alexey Moiseev. The Bank of Russia will determine the timing and method of the operation.
The ruble, the world's second-worst performing currency last year, weakened for a fourth day, losing 1.3 percent to 66.0775 against the dollar by 3:21 p.m. in Moscow. It trimmed a drop of as much as 2 percent after Siluanov's comments. The ruble's continued slump this year underscores the fragility of coordinated measures by Russia's government and central bank that steered the ruble's rebound from a record-low intraday level of 80.10 on Dec. 16. OAO Gazprom and four other state-controlled exporters were ordered last month to cut foreign-currency holdings by March 1 to levels no higher than they were on Oct. 1. The central bank sought to make it easier for banks to access dollars and euros while raising its key rate to 17 percent, the emergency level it introduced last month to arrest the ruble collapse.
Today's announcement "looks ruble-supportive, as together with state-driven selling from exporters it would support FX supply on the market," Dmitry Polevoy, chief economist for Russia and the Commonwealth of Independent States at ING Groep NV in Moscow, said by e-mail. "Also, it will be helpful for banks, while there might be some negative effects related to extra money supply and risks of using some of the money on the FX market for short-term speculations.
Bloomberg's dready summary of the US economy is generally spot on, and is to be expected when any nation finally leaves, voluntarily or otherwise, the stranglehold of a global reserve currency. What Bloomberg failed to account for is what happens to the remainder of the Petrodollar world. Here is what researches said last time:
Outside from the domestic economic impact within EMs due to the downward oil price shock, we believe that the implications for financial market liquidity via the reduced recycling of petrodollars should not be underestimated. Because energy exporters do not fully invest their export receipts and effectively 'save' a considerable portion of their income, these surplus funds find their way back into bank deposits (fuelling the loan market) as well as into financial markets and other assets. This capital has helped fund debt among importers, helping to boost overall growth as well as other financial markets liquidity conditions.
…
[T]his year, it is to expect that incremental liquidity typically provided by such recycled flows will be markedly reduced, estimating that direct and other capital outflows from energy exporters will have declined by USD253bn YoY. Of course, these economies also receive inward capital, so on a net basis, the additional capital provided externally is much lower. This year, it is to expect that net capital flows will be negative for EM, representing the first net inflow of capital (USD8bn) for the first time in eighteen years. This compares with USD60bn last year, which itself was down from USD248bn in 2012. At its peak, recycled EM petro dollars amounted to USD511bn back in 2006. The declines seen since 2006 not only reflect the changed global environment, but also the propensity of underlying exporters to begin investing the money domestically rather than save. The implications for financial markets liquidity – not to mention related downward pressure on US Treasury yields – is negative.
Considering the wildly violent moves we have seen so far in the market confirming just how little liquidity is left in the market, and of course, the absolutely collapse in Treasury yields, with the 30 Year just hitting a record low, this prediction has been borne out precisely as expected.
And now, one should await to see which other country will follow Russia out of the Petrodollar next, and what impact that will have not only on the world's reserve currency, on US Treasury rates, and on the most financialized commodity as this chart demonstrates:
… but on what is most important to developed world central planners everywhere: asset prices levels, and specifically what happens when the sellers emerge into what is rapidly shaping up as the most illiquid market in history.
First published by 4th Media, under title: "Ruin is America's Future: Swiss Central Bank Announced End to Its Pegging of the Swiss Franc to Euro and US Dollar"
World Energy Outlook 2019 highlights deep disparities in the global energy system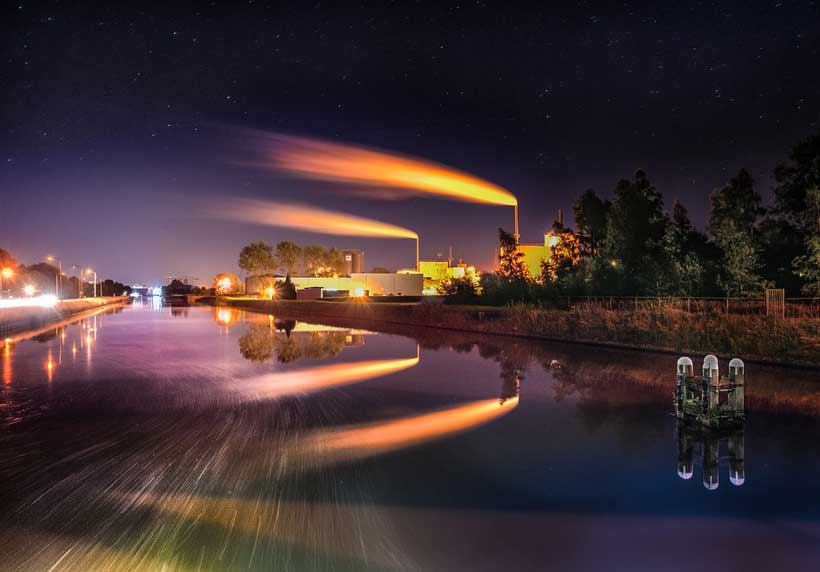 Deep disparities define today's energy world. The dissonance between well-supplied oil markets and growing geopolitical tensions and uncertainties. The gap between the ever-higher amounts of greenhouse gas emissions being produced and the insufficiency of stated policies to curb those emissions in line with international climate targets. The gap between the promise of energy for all and the lack of electricity access for 850 million people around the world.
The World Energy Outlook 2019, the International Energy Agency's flagship publication, explores these widening fractures in detail. It explains the impact of today's decisions on tomorrow's energy systems, and describes a pathway that enables the world to meet climate, energy access and air quality goals while maintaining a strong focus on the reliability and affordability of energy for a growing global population.
As ever, decisions made by governments remain critical for the future of the energy system. This is evident in the divergences between WEO scenarios that map out different routes the world could follow over the coming decades, depending on the policies, investments, technologies and other choices that decision makers pursue today. Together, these scenarios seek to address a fundamental issue – how to get from where we are now to where we want to go.
The path the world is on right now is shown by the Current Policies Scenario, which provides a baseline picture of how global energy systems would evolve if governments make no changes to their existing policies. In this scenario, energy demand rises by 1.3% a year to 2040, resulting in strains across all aspects of energy markets and a continued strong upward march in energy-related emissions.
The Stated Policies Scenario, formerly known as the New Policies Scenario, incorporates today's policy intentions and targets in addition to existing measures. The aim is to hold up a mirror to today's plans and illustrate their consequences. The future outlined in this scenario is still well off track from the aim of a secure and sustainable energy future. It describes a world in 2040 where hundreds of millions of people still go without access to electricity, where pollution-related premature deaths remain around today's elevated levels, and where CO2 emissions would lock in severe impacts from climate change.
The Sustainable Development Scenario indicates what needs to be done differently to fully achieve climate and other energy goals that policy makers around the world have set themselves. Achieving this scenario – a path fully aligned with the Paris Agreement aim of holding the rise in global temperatures to well below 2°C and pursuing efforts to limit it to 1.5°C – requires rapid and widespread changes across all parts of the energy system. Sharp emission cuts are achieved thanks to multiple fuels and technologies providing efficient and cost-effective energy services for all.
"What comes through with crystal clarity in this year's World Energy Outlook is there is no single or simple solution to transforming global energy systems," said Dr Fatih Birol, the IEA's Executive Director. "Many technologies and fuels have a part to play across all sectors of the economy. For this to happen, we need strong leadership from policy makers, as governments hold the clearest responsibility to act and have the greatest scope to shape the future."
In the Stated Policies Scenario, energy demand increases by 1% per year to 2040. Low-carbon sources, led by solar PV, supply more than half of this growth, and natural gas accounts for another third. Oil demand flattens out in the 2030s, and coal use edges lower. Some parts of the energy sector, led by electricity, undergo rapid transformations. Some countries, notably those with "net zero" aspirations, go far in reshaping all aspects of their supply and consumption.
However, the momentum behind clean energy is insufficient to offset the effects of an expanding global economy and growing population. The rise in emissions slows but does not peak before 2040.
Shale output from the United States is set to stay higher for longer than previously projected, reshaping global markets, trade flows and security. In the Stated Policies Scenario, annual US production growth slows from the breakneck pace seen in recent years, but the United States still accounts for 85% of the increase in global oil production to 2030, and for 30% of the increase in gas. By 2025, total US shale output (oil and gas) overtakes total oil and gas production from Russia.
"The shale revolution highlights that rapid change in the energy system is possible when an initial push to develop new technologies is complemented by strong market incentives and large-scale investment," said Dr Birol. "The effects have been striking, with US shale now acting as a strong counterweight to efforts to manage oil markets."
The higher US output pushes down the share of OPEC members and Russia in total oil production, which drops to 47% in 2030, from 55% in the mid-2000s. But whichever pathway the energy system follows, the world is set to rely heavily on oil supply from the Middle East for years to come.
Alongside the immense task of putting emissions on a sustainable trajectory, energy security remains paramount for governments around the globe. Traditional risks have not gone away, and new hazards such as cybersecurity and extreme weather require constant vigilance. Meanwhile, the continued transformation of the electricity sector requires policy makers to move fast to keep pace with technological change and the rising need for the flexible operation of power systems.
"The world urgently needs to put a laser-like focus on bringing down global emissions. This calls for a grand coalition encompassing governments, investors, companies and everyone else who is committed to tackling climate change," said Dr Birol. "Our Sustainable Development Scenario is tailor-made to help guide the members of such a coalition in their efforts to address the massive climate challenge that faces us all."
A sharp pick-up in energy efficiency improvements is the element that does the most to bring the world towards the Sustainable Development Scenario. Right now, efficiency improvements are slowing: the 1.2% rate in 2018 is around half the average seen since 2010 and remains far below the 3% rate that would be needed.
Electricity is one of the few energy sources that sees rising consumption over the next two decades in the Sustainable Development Scenario. Electricity's share of final consumption overtakes that of oil, today's leader, by 2040. Wind and solar PV provide almost all the increase in electricity generation.
Putting electricity systems on a sustainable path will require more than just adding more renewables. The world also needs to focus on the emissions that are "locked in" to existing systems. Over the past 20 years, Asia has accounted for 90% of all coal-fired capacity built worldwide, and these plants potentially have long operational lifetimes ahead of them. This year's WEO considers three options to bring down emissions from the existing global coal fleet: to retrofit plants with carbon capture, utilisation and storage or biomass co-firing equipment; to repurpose them to focus on providing system adequacy and flexibility; or to retire them earlier.
Is OPEC stuck in a cycle of endless cuts?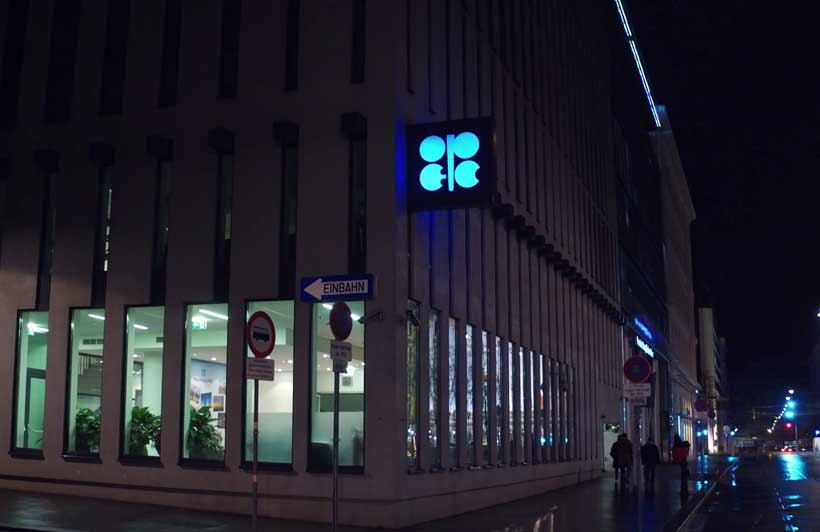 In its latest annual World Oil Outlook (WOO) report, published last week, the Organization of the Petroleum Exporting Countries (OPEC) predicted its oil production and market share to fall in the years to come.
This view of the future says a lot about the cartel's policies in facing the ever-growing U.S. shale which is casting a dismal shadow over the future role which OPEC members are going to be playing in the global oil market.
According to the latest WOO report, OPEC expects its production of crude oil and other liquids to decline to 32.8 million barrels per day (bpd) by 2024 from its current 35 million bpd. This means that the cartel plans to go further with its plans for cutting production even after the current pact is over in 2020.
Considering the significant growth in U.S. shale production over the past few years, and to be exact, since the OPEC decided to cut production in order to relieve the negative impact of U.S. shale's flow on oil prices, it seems that although OPEC efforts have paid off partially but they have also supported the further expansion of shale production by giving them more market share.
How OPEC sees the future of oil market and its own condition in the future, raises the question that for how long is the group going to continue these "cuts"? And is it going to be enough to maintain the significant role which the cartel has had as an influential body in the global oil market?
The report
Before we go through the above-mentioned questions and discuss some possible answers, let's take a look at some of the important information presented in recent WOO.
Two major aspects of the market are import to take into consideration here, first of which is production, and the second is consumption.
In the production part, as we mentioned earlier the organization sees its own production falling about seven percent in the mid-term. While according to the data provided, the cartel expects U.S. shale output to reach 16.9 million bpd in 2024 from the current 12.0 million bpd.
This prediction means that the Middle East-dominated group has accepted defeat against U.S. shale producers and sees no way forward except further contracting to prevent the prices from falling.
In the consumption part on the other hand, once again, OPEC sees demand for its oil diminishing in the mid-term and cites rising climate activism and growing use of alternative fuels as some of the reasons for the reduction in mid-term oil demand. The true reason, however, lies somewhere else.
The producer of one-third of the total global oil expects oil consumption to reach 103.9 million bpd in 2023, down from 104.5 million bpd in last year's report. Longer-term, oil demand, however, is expected to rise to 110.6 million bpd by 2040, although still lower than last year's forecast.
Further cuts
In the past few years, OPEC has been reducing its oil output under a pact with the support of Russia and some other non-OPEC nations to rebalance the oversupplied market.
Many oil experts and analysts have been recently arguing for an extension in the cuts deal, considering the emerging signs of a slowdown in global economic growth under the shadow of the U.S.-China trade war and a subsequent slowdown in oil demand.
Back in October, OPEC Secretary-General Mohammad Barkindo had announced that deeper cuts in the organization's oil supplies were one of the options for OPEC and its allies to consider in their upcoming gathering in December.
It should be noted that Russia and Saudi Arabia as two main poles of the OPEC and non-OPEC alliance (known as OPEC+) have slightly different views about the need for further extension of the pact. Russia sees the current range of prices at about $60 good enough while the kingdom requires higher prices to go through with its ambitious Aramco IPO.
The broken cycle
What OPEC has presented in its latest report suggests that the cartel's policy of controlling production is having an opposite impact. The skyrocketing U.S. shale production levels indicate that OPEC cuts are positively encouraging shale producers to increase their output more and more, and that will not only halt prices from rising but will also reduce OPEC's share of the global market day by day.
In this regard, many analysts believe that OPEC should once again take into account the warnings of the former Saudi Oil Minister Ali al-Naimi, who had previously predicted that "OPEC's production cuts only creates more production opportunity for U.S. shale oil and consequently the organization would be caught up in an endless maze of production cuts.
Final thoughts
With OPEC's report pointing to several production challenges from its competitors, the cartel doesn't seem to be much concerned about the demand side.
According to the report, world crude oil consumption will continue to grow up to 2040, so that by 2024 the demand for crude oil will increase one million barrels a day to reach 104.8 million bpd. The demand growth will then continue at a slower pace, reaching 110.6 million bpd by 2040.
OPEC's share of the mentioned 110.6 million bpd will be 44.1 million bpd, the report says.
So, it seems that OPEC believes it should continue holding its pact with the non-OPEC allies for a few more years when the growth in global oil demand would offset the increase in U.S. shale production and once again rebalance the market.
From our partner Tehran Times
Energy investment in emerging economies: Transforming Southeast Asia's power sector
Authors: Michael Waldron and Lucila Arboleya*
The new IEA Southeast Asia Energy Outlook 2019 (SEAO) provides a comprehensive overview of energy prospects in an increasingly influential region for global energy trends. Alongside the scenario projections and analysis, the report contains three "deep dives" – on the future of cooling, on regional electricity trade and renewables integration, and on investment – that reflect priorities for cooperation agreed between Southeast Asia energy ministers and the IEA.
Bolstering investment in more efficient and cleaner energy technologies in Southeast Asia's power sector is a particularly urgent challenge. Policy makers in many countries of the region are stepping up their efforts to support deployment of renewables across the region, but investment has lagged well behind the levels reached in China and India. Electricity demand in Southeast Asia is rising rapidly, and many parts of the power sector are showing signs of financial strain.
Whichever pathway the region follows, it will need a sizeable increase in investment flows and a reallocation of capital, particularly under a sustainable pathway (in the Sustainable Development Scenario) where renewables spending more than quadruples.
What can be done to put the region on a more sustainable pathway, from both a financial and environmental perspective? This was the question that we addressed in the new IEA report and also at a major IEA Roundtable featuring the insights of financial, legal, industry and policy experts from across Asia, which was held in Singapore on 1 November as part of the Singapore International Energy Week.
Bridging investment gaps with more private finance
To date, public actors – including state-owned enterprises and public financial institutions – have provided the bulk of funding for the power sector, particularly in thermal generation. By contrast, wind and solar PV projects have relied much more on private finance, spurred by specific policy incentives.
In addition, funding for over three-quarters of generation investment has come from within the region. This landscape reflects prevailing decision-making frameworks, which have largely revolved around state-owned utilities and the distortionary impact of energy subsidies, but also the ability and willingness of private players to navigate perceived country, regulatory and market risks that have inhibited much higher levels of investment in the power sector across Southeast Asia.
However, public sources alone cannot cover the sizeable investment needs ahead. Sustained and balanced access to international and regional sources of private finance, complemented by public sources, would better help Southeast Asia fund its energy goals. More robust private financing conditions would help governments to use public capital more effectively, especially in countries with limited fiscal capacity.
Realising this requires reforms and greater policy focus on tackling the risks facing investments, especially in renewables, flexibility assets and efficiency. With the dramatically improved economics of renewables in many parts of the world, the region now has a compelling opportunity to transform its power sector.
While recognizing that market conditions and underlying risks differ starkly by country, the SEAO points to efforts needed across four priority areas:
enhancing the financial sustainability of the region's utilities;
improving procurement frameworks and contracting mechanisms, especially for renewables;
creating a supportive financial system that brings in a range of financing sources and
promoting integrated approaches that take the demand-side into account.
Priority 1: Enhancing the financial sustainability of the region's utilities
The region's utilities, mostly state-owned, function as the primary counterparty to private generators and are the main investors in electricity networks (which as highlighted in the SEAO, are also crucial for supporting regional trade and integration). Their financial sustainability depends on their ability to recover costs, which is influenced by customer connections, operational performance and regulatory frameworks. Cost-recovery varies across Southeast Asian markets, with particular challenges related to setting retail tariffs in a way that balances system needs and affordability for consumers.
For example, despite improved borrowing conditions for Vietnam Electricity (EVN), financial performance is tenuous and tied to government decisions on electricity prices, which remain low by international standards. By contrast, in Malaysia, a combination of improved operations, better financing and regulations for cost-pass-through supports a relatively high level of per capita investment for grids.
Underperformance can put pressure on government budgets, as in the case of Indonesia. Following several years of improvement, increased financial pressure on PLN, due to rising power purchase and fuel costs in the face of frozen retail tariffs, prompted a year-on-year boost in government subsidies in 2018 (equivalent to over 3% of total state spending). Looking ahead, PLN's subsidy burden could be sizeably reduced through more cost reflective electricity tariffs. Moreover, changes to retail prices could be tempered through better utilisation of existing generation, more focus on efficiency measures to help slow Indonesia's demand growth and less dramatic expansion of capacity with contractually onerous terms.
Priority 2: Improving procurement frameworks and contracting mechanisms, especially for renewables
Investment frameworks for power generation have evolved considerably, but further reform could help improve private financing prospects. While independent power producer (IPP) investments are playing an increased role, these have come mostly through administrative mechanisms, such as direct negotiation with utilities, which are often not transparent in terms of price formulation. Price incentives (e.g. feed-in tariffs) under licensing schemes have driven most investment in renewables, but their design is not always effective; in some cases (e.g. Indonesia) tariffs have been set too low to attract investment at current project costs.
Competitive auctions, which can provide price discovery and clear risk allocation through contracts, have helped drive down renewable purchase prices around the world. Most Southeast Asian countries have been slow to adopt them, but implementing such transparent mechanisms for orderly market entry, with a commitment to sustain their use over time, would go a long way to reassure investors.
The case of Viet Nam illustrates challenges and opportunities in terms of policy design and bankability. Attractive feed-in tariffs spurred a boom in solar PV deployment in the first half of 2019, financed mostly by regional players. Yet, perceived risks and financing costs are relatively high and international banks remain reluctant to lend to renewables projects. This stems from risks associated with the standard power purchase agreement offered to IPPs, including areas related to dispatch and payments, as well as concerns over the adequacy of local grids to accommodate a rapid increase in variable generation. Clearer regulations, better policy design, and measures to address system integration and contractual concerns could help to improve the affordability of investments. With financing terms equivalent to those found in more mature markets, generation costs for solar PV and onshore wind could be around one-third lower.
Priority 3: Creating a supportive financial system that brings in a range of financing sources
As changing financing conditions make investing in some legacy parts of the power system more difficult, more effort is needed to cultivate a supportive financing environment for newer technologies while ensuring security of supply. To illustrate, final investment decisions for coal power in the region have fallen to their lowest level in over a decade in 2019 (reflecting a mixture of increased financial scrutiny by banks and overcapacity concerns). There has been a reduction in the number of financiers involved in transactions in the past three years, while IPP projects that have gone ahead continue to rely on a high share of international public finance.
At the same time, mobilising capital in newer areas requires improving the cost and availability of finance. The average loan duration in Southeast Asia is just over six years, far less than the lifetimes of energy and infrastructure assets. The cost of capital for an indicative IPP varies widely – with estimates in Singapore, Thailand and Malaysia at 3-5% (nominal, after-tax), while those for Philippines, Viet Nam and Indonesia are much higher (7-10%). Investors cite limited availability of early stage project development equity and long-term construction debt for renewables and storage, though some dedicated funds, such as the Southeast Asia Clean Energy Facility, are emerging to fill the gap.
Priority 4: Promoting integrated approaches to investment that address the demand side
Integrated approaches to investment, which take into account the demand side, could help to address rising consumption needs more cost-effectively. This is particularly true in fast-growing areas, such as demand for cooling, which is a major driver of supply requirements during peak hours but where more efficient air conditioner units, including those manufactured locally, are available at affordable prices. Efficiency investments can face barriers due to the small transaction sizes (from the perspective of banks), high upfront capital requirements (from the perspective of consumers), challenges in evaluating creditworthiness, and lack of clear labelling to support purchase choices. Low and subsidised retail power tariffs can also distort the investment case.
Addressing information barriers, enhancing financing models and reducing subsidies would better support investment. Energy service companies are addressing the scale and upfront financing challenge of investment. They are well established in markets with long-term energy savings targets and supporting regulations, such as in Malaysia, Thailand and Singapore. Targeted use of public funds, insurance and capacity building can help reduce performance-related risks, as in Indonesia's Energy Efficiency Project Finance Program. Progress in aggregating and securitising projects, through green bonds for example, could also help attract lower cost finance from a bigger pool of investors. Despite picking up in 2018, with over 40% targeting low-carbon buildings, Southeast Asia accounts for only 1% of global green bonds issuance to date.
Higher investments would yield multiple benefits
Overall, achieving Southeast Asia's energy goals will call upon stronger policy ambitions across a range of energy sources and significant new capital commitments in the years ahead. As international experiences have demonstrated, where governments provide frameworks that allow for the efficient allocation and management of investment risks, the private sector responds and the cost of capital is reduced.
These efforts would also yield multiple benefits – in the Sustainable Development Scenario, average annual capital spending across the entire energy sector of more than $140 billion over 2019-40 (higher than the $110 billion under the State Policies Scenario), is offset by the nearly $200 billion that Southeast Asian economies would save annually on fossil fuel imports by 2040. Such financial savings would come in addition to improved local air quality and universal energy access, as well as a reduced contribution to global climate change.
There is now an opportunity for investors and companies in Southeast Asian countries to engage with governments in order to encourage financial decisions and policy making that are better aligned with sustainability goals. This includes not just traditional utilities, developers and banks, but also the crucial perspectives of development finance institutions and the institutional investors, whose participation will be critical to funding the region's energy goals.
As the world's "All-fuels and All-technologies" energy authority, the IEA will continue to assist ASEAN Member States to tackle their energy policy challenges, including through good data and analysis, training and capacity building and enhanced engagement.
*Lucila Arboleya, Energy Economics and Financial Analyst.