Over 40 heads of state and government, as well as 2,500 other leaders from business and society will convene at the 45th World Economic Forum Annual Meeting, from 21 to 24 January 2015 in Davos-Klosters, Switzerland, to discuss The New Global Context.
This context consists of 10 global challenges affecting the world today: environment and resource scarcity; employment skills and human capital; gender parity; long-term investing, infrastructure and development; food security and agriculture; international trade and investment; future of the internet; global crime and anti-corruption; social inclusion; and future of financial systems. Current affairs, such as the escalating geopolitical conflicts, pandemics, diverging growth and the new energy context are on the agenda as well.
"The World Economic Forum serves the international community as a platform for public-private cooperation," said Klaus Schwab, Founder and Executive Chairman of the World Economic Forum. "Such cooperation, to address the challenges we all face, is more vital than ever before. But it requires mutual trust. My hope is that the Annual Meeting serves as the starting point for a renaissance of global trust."
Ahmet Davutoğlu, Prime Minister of Turkey, Béji Caïd Essebsi, President of Tunisia, François Hollande, President of France, Li Keqiang, Prime Minister of the People's Republic of China, Angela Merkel, Federal Chancellor of Germany, John Kerry, US Secretary of State, Muhammad Nawaz Sharif, Prime Minister of Pakistan, Matteo Renzi, Prime Minister of Italy, Simonetta Sommaruga, President of the Swiss Confederation, and Jacob Zuma, President of South Africa, will be among the key government representatives present.
Participants also include more than 1,500 business leaders from the Forum's 1,000 Member companies, 300 public figures as well as recognized leaders from other Forum communities, including Social Entrepreneurs, Global Shapers, Young Global Leaders and Technology Pioneers. Representatives from international organizations and civil society, as well as religious leaders, cultural leaders, academia and the media will also participate.
The themes include:
Crisis & Cooperation
Resolving geopolitical crises: With conflicts continuing to destabilize Ukraine, the Middle East and other parts of the world, what can the international community do to help bring about a lasting peace? Registered participants include Abdel Fatah El Sisi, President of Egypt, H.M. King Abdullah II Ibn Al Hussein, King of the Hashemite Kingdom of Jordan, Haïdar Al Abadi, Prime Minister of Iraq, Masoud Barzani, President of the Kurdistan Region, Iraq, Petro Poroshenko, President of Ukraine.
Repercussions of climate change: As the world prepares for another round of post-Kyoto climate negotiations, what are the chances for success at the climate meeting in Paris? And how can the private sector contribute?
Registered participants include Christiana Figueres, Executive Secretary, United Nations Framework Convention on Climate Change, Ollanta Moises Humala Tasso, President of Peru, and Al Gore, Vice-President of the United States (1993-2001); Chairman and Co-Founder, Generation Investment Management, USA

Pandemics and health: As the outbreak of Ebola has shown, combating the spread of viruses is still a worldwide priority. At the same time, non-communicable diseases such as diabetes are becoming the world's biggest silent killer. What can the world do to ensure global health going forward? Registered participants include Kofi Annan, Chairman, Kofi Annan Foundation, Switzerland; Secretary-General, United Nations (1997-2006), Margaret Chan, Director-General, World Health Organization (WHO), Geneva, Alpha Condé, President of Guinea, Ibrahim Boubacar Keita, President of the Republic of Mali, and Peter Piot, Director, London School of Hygiene and Tropical Medicine; Executive Director, UNAIDS (1994-2008).
Growth & Stability
Diverging growth and monetary policies: As expansionary monetary policy in one part of the world comes to an end, central banks policies in other parts of the world are further incentivizing the growth and employment, with mixed results. What will 2015 bring in terms of growth and monetary policies around the world? Registered participants include Christine Lagarde, Managing Director, International Monetary Fund (IMF), and the Governors of the Central Banks of Brazil, Canada, England, France, Italy, Japan, Mexico and Switzerland.
The new energy context: As energy prices are dropping to five-year lows, what are the short- and long-term effects on the world? What does it mean for growth in emerging economies and the impact on climate change? Registered participants include Khalid Al Falih, President and Chief Executive Officer, Saudi Aramco, Mary Barra, Chief Executive Officer, General Motors Company, Abdalla Salem El Badri, Secretary-General, Organization of the Petroleum Exporting Countries (OPEC), Emilio Lozoya, Chief Executive Officer, Petroleos Mexicanos (PEMEX), and Patrick Pouyanné, Chief Executive Officer and President of the Executive Committee, Total, President and Chief Executive Officer.
Innovation & Industry
Future of technology: As technology expands to virtually all aspects of the economy, how does it affect our lives? What good can technology do for the world? And what is the right balance between competition and innovation in the technology industry? Registered participants include Jack Ma Yun, Executive Chairman, Alibaba Group, Marissa Mayer, President and Chief Executive Officer, Yahoo, Satya Nadella¸ Chief Executive Officer, Microsoft Corporation, Sheryl Sandberg, Chief Operating Officer and Member of the Board, Facebook Inc., Eric Schmidt, Executive Chairman, Google, USA, and Jimmy Wales, Founder and Chair Emeritus, Board of Trustees, Wikimedia Foundation.
Society & Security
Income inequality and the development agenda: While many countries are still struggling to reinvigorate growth, the discussion in other countries revolves around the redistribution of wealth. How can we incorporate the needs of developing nations, struggling western economies, and the equality and parity questions? Registered participants include Roberto Azevêdo, Director-General, World Trade Organization (WTO), Bill Gates, Co-Chair, Bill & Melinda Gates Foundation, Melinda Gates, Co-Chair, Bill & Melinda Gates Foundation, Angel Gurría, Secretary-General, Organisation for Economic Co-Operation and Development (OECD), Phumzile Mlambo-Ngcuka, Undersecretary-General and Executive Director, United Nations Entity for Gender Equality and the Empowerment of Women (UN WOMEN), and Guy Ryder, Director-General, International Labour Organization (ILO).
The Co-Chairs of the Annual Meeting 2015 are: Hari S. Bhartia, Co-Chairman and Founder, Jubilant Bhartia Group, India; Winnie Byanyima, Executive Director, Oxfam International, United Kingdom; Katherine Garrett-Cox, Chief Executive Officer and Chief Investment Officer, Alliance Trust, United Kingdom; Young Global Leader Alumnus; Jim Yong Kim, President, The World Bank, Washington DC; Eric Schmidt, Executive Chairman, Google, USA; and Roberto Egydio Setubal, Chief Executive Officer and Vice-Chairman of the Board of Directors, Itaú Unibanco, Brazil.
Conversion of Local Business into E-Business by Effective Use of Social Media
The spread of coronavirus (Covid-19) has affected almost all areas of life. The whole world is facing a crisis because of this pandemic issue. A lot of people have lost their jobs and many are struggling to survive in this situation. All businesses whether working at a large scale or a small scale are facing problems due to the unavailability to resources to operate businesses successfully. The developed countries are somehow managing this situation because of the successful implementation of online businesses from a long-time period. So, for those countries both customers and businesses are relatively ok with the situation by not going in the markets to buy things and place orders online and get it delivered at the doorsteps easily.
Whereas many developing countries like Pakistan have certain barriers in the full acceptance of e-business offered by the local and international companies. As per many studies on this topic, there are a lot of factors that pose hindrances in full acceptance of e-commerce in Pakistan. However, there is one thing worth mentioning that these hindering factors are related to all stakeholders. A few of those factors include insufficient technological resources, Government Policies, legal issues, social acceptability of the online shopping trend because of trust issue between companies and customers whether in terms of provided customer information at online shopping platforms, payment security, or the difference in shown and finally delivered product at customers doorstep, etc. But there has been seen a change in this trend in a couple of years with the development of the telecommunication industry. As most of the people now days have internet access at their places and are following social trends all around the world. So, the trend on online shopping from official brand stores' websites has developed rapidly due to the trust of customers in brands' shown and delivered products on their official online websites. But as far as local businesses and third party online shopping websites are concerned they are still a certain group of people consider taking a chance to shop online.
In the pandemic situation, as all the markets were closed due to the lockdown in the country, everyone was worried about the situation whether a businessman or a customer. In this crucial time of survival, there has developed a new trend of conversion of local businesses into e-businesses by using social media effectively. Here are those businesses are under discussion who are owned by the people who are not mostly educated enough to know the value of effective use of social media or those people who even being educated at a certain level didn't think before that they can utilize social media for their businesses to operate when everything was closed. Talking about the customers who were conscious about all the factors of trust and all before were just considering one thing and that was the availability of their desired products at their doorstep in their required time frame. Somehow, like big brands and businesses, many small businesses managed it quite well and provided online shopping facilities to the customers.
In the period of locked down, these small local businesses used social media i.e. Facebook, Instagram, what's app, LinkedIn, etc. to display their products online offering discounted prices and free home delivery. This step not only provided them the opportunity to earn money in the time of crisis but also put the foundation of new trends in online shopping i.e. the acceptability of online shopping in the society even in the smaller and backward areas of Pakistan. We hope that this conversion of local businesses into e-businesses will continue to flourish successfully in the future and the acceptability of online shopping in Pakistan will grow over time. Here, in the end, one thing that matters is that all the stakeholders should play their effective role in this growth especially the Government should make policies to support the effective implementation of online business trends in Pakistan.
Impact of COVID-19 On Somalia's Economy: Will the virus be a springboard to severe crisis?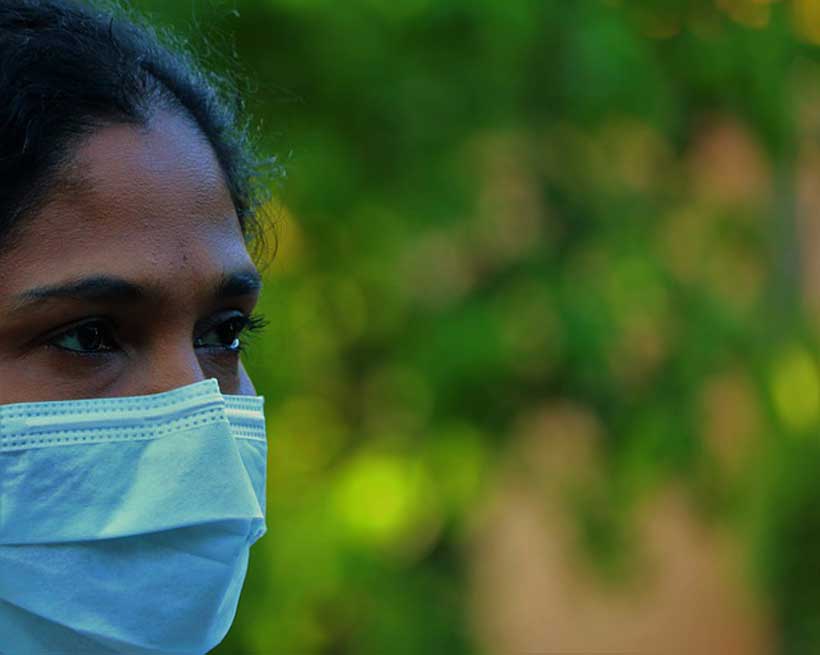 The COVID-19 pandemic imposed unprecedented challenges to global health systems and economies and transferred to Somalia one of the poorest and susceptible to crisis economies of the world. The economy of Somalia was already severing due to structural deficiencies and lack of unity. The federal-level economic institution such as the ministry of finance, ministry of trade, and central bank are mainly residing in Moqdisho and have no capacity to extend their services to other regions. The central bank is not yet ready to function properly. It does not have the capacity to innovate suitable economic policies to stabilize the country's currency value, prevent hyperinflation, and keep unemployment lower. In addition, the nation's taxation procedures and revenue collection policies are not unitary. The regional states have autonomous economic and political institutions with different taxation and revenue maximation policies. In terms of employment, the state employs to a small fraction of the nation's labor force compared to the private sector. Therefore, considering all these facts one may conclude state plays a negligible role in the economic activities of the country.
The nation's economy has been massively relying on foreign aid, remittance revenues, and import. The budget of the federal government and running costs are mainly financed through budget supports and other forms of assistance from donors. Almost every Somali household receives income from her overseas family member, especially Europe and the USA. Hence, remittance revenue is the lifeblood of the Somali household's economy. On the other hand, Somalia is one of the countries with the largest trade deficit in the world, imports extremely surpass over exports. Since the livestock industry, the nation's export backbone has been blemished by continual export bans from Saudi Arabia, the nation ended up an entirely import-dependent economy.
The foreign aid, remittance revenues, and import are not reliable sectors because they are prone to global shocks such as political clashes, trade wars, and pandemics. For instance, COVID-19 pandemic adversely affected Somali remittance firms. The Somali remittance firms source funds from western countries where COVID-19 is massively damaged both human and economic. These countries have been executing a complete lockdown to fight against and attenuate the spread of the virus among the community. The business, schools, universities, and public transportations were completely closed. So, this instigated Somali immigrants in Canada, the USA, and EU countries to lose their jobs and not able to send money back home. Remarkably, Somali immigrants in Europe and the USA are one of the highest deadly effected diasporas by COVID-19.
The World Bank estimates show that Somalia receives nearly US$1.4 billion remittance annually which contribute 23% of the nation's GDP. Although Somali remittance firms in western countries have been victimized by money laundering and terrorism involvement allegations, however, still remain dominant in the nation's basic financial service and recently annexed to banking and real estate. The lockdowns in western countries due to COVID-19 have reduced the smooth follow of remittance funds and this may have a deleterious effect on household's livelihood, families may not able to pay utility expenses. The reduction of remittance funds means people will have no cash to buy things and small business which employ a significant share of the nation's formal and informal workers will face critical financial crisis.
Most affected areas
It is very difficult to capture the impact of COVID-19 on economy like Somalia where financial data is hardly available in public. However, the World Bank expressed concern that the pandemic may reverse decades of economic progress and poverty alleviation in the world's poorest regions like Sub-Saharan African countries. World Bank recently estimates projects that the Sub-Sahara region could lose around $79 billion in output in 2020. In fact, Somalia will be one of the highly affected states in the region. Somalia could not impose a complete lockdown strategy, but schools, universities, local and international flights have been closed. The Khat or Qat (stimulant and flowering plant native to East African and Arabian Peninsula) import was temporarily banned.
The education sector of Somalia which is 95% private has been extremely devastated by Corona Virus (Covid-19). The primary, intermediate, and secondary school teachers have lost their salaries since tuition fees are paid monthly. The Madarasa (Koranic School) teachers also have lost their jobs and the lives of their families are endangered to die for hunger and underfeeding. There are no safety packages, food, and cash distribution to ameliorate the deteriorating economic situation of Somali teachers.
The Federal government of Somalia has banned the import of Khat in a bid to reduce the spread of Corona Virus across borders with neighboring countries, this sends a paroxysm of anger and frustration to thousands Khat traders, and street based Khat small business. The Khat is a paradoxical business, on one hand, it employs a significant share of the nation's informal workers, and it is the only source of income for many destitute and vulnerable families like internally displaced families, and widowed women with children. It is also the mainstay of the government's source of tax revenue. On the other hand, anti-Khat campaigners argue that Khat drains the economy and destroys the family. In fact, the ban of Khat import policy immediately impoverished thousands of families whose livelihood depends on directly or indirectly to Khat business. The government has not yet come up with any initiative to refurbish the lives of these hopeless families and workers.
The health impact of COVID-19 on Somalia is not as nasty as predicted and expected. Somalia has confirmed only 2944 cases and 90 death cases so far, although the testing rate is very limited and some of the fatuous test result cases were reported in the media. However, a country like Somalia where social protection programs, unemployment insurance benefits, and other welfare schemes are not even in the dictionary of the society deep economic downtown is imminent and unavoidable amid COVID-19 pandemic. As long as the 23% of the GDP of the country is remittance revenues from the west so any possibility of second wave pandemic that can outburst and prolong lockdown in western countries will have a catastrophic short- and long-term impact on Somali Economy.
China is the Africa's main trade partner, especially Somalia's business community extremely depend on Chinese markets. The full lockdown on Chinese economy and ban of international flights significantly reduced imports from china to Somalia. This skyrocketed the most of food and basic stuff prices. Somalia cansimply face food insecurity, if second wave of COVID-19 hits China again and Chinese officials prolong lockdown period. By the time I'm writing this opinion essay, china is struggling a new swine flu virus. This is not only bad news to Chinese economy but also to Somali economy.
Possible options for economy refurbishment
COVID-19 pandemic presenting aberrant challenge to the Somali Economy amid Somalia is expecting full debt relief from the international creditors. The debt relief program will enable the country to get developmental aid, and non-concessional loans. The government should speed up the debt relief program to get loans and developmental aid to improve the lives of citizens impoverished by the COVID-19 pandemic.
The government should consult with individual donors and international financial institutions to design the kind of foreign assistance Somalia needs for economic recovery in the post-COVID-19 pandemic era. The government should allocate a significant amount of foreign assistance it received to income generation projects for internally displaced people (IDP). The government cooperating with local business communities and international NGOs should set food distribution packages to vulnerable workers such as teachers, unskilled construction workers, widowed women with children, Kat workers, and so on.
Policymakers should direct international NGOs to implement small business development and income generation projects in villages, districts, and regions where poor and susceptible communities are inhabited.
The government in partnership with international donors and local investment banks should prepare soft loans and investment mechanisms suitable to poor farmers to promote local production efficiency. Small business development, fishing and agriculture, training and skill development, and empowering women and poor farmers oriented international and local projects will lead to favorable economic growth in the post-pandemic era.
Transformation of E-Commerce Businesses and their Future after COVID-19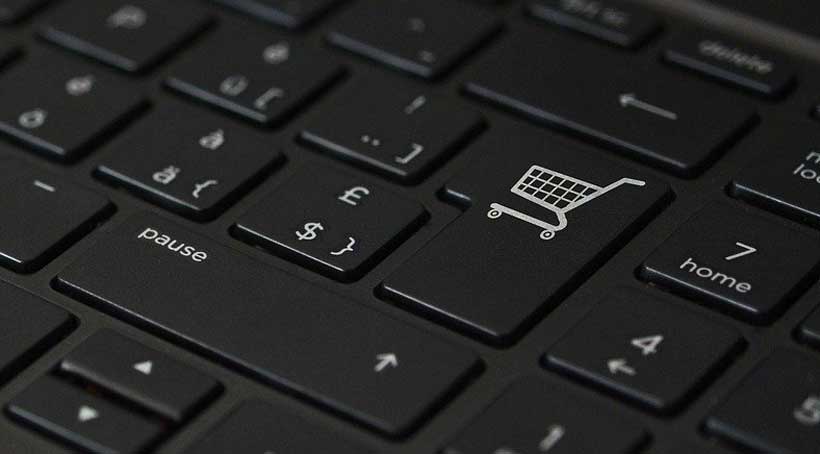 World has witnessed an unprecedented human destruction caused by Covid-19.As on 7th July 2020, the virus has taken 533,780 lives and 11,419,529 have been tested positive worldwide. It started in December 2019 when Wuhan Municipal Health Commission China reported cluster of pneumonia cases which was eventually identified as novel coronavirus. On 5th January 2020, World Health Organization (WHO) made a flagship technical publication for Global Media as well as scientific and health communities on the first ever aperture on disease outbreak of new virus. Later on WHO declared health emergency worldwide and issued public health advisory when a large number of cases were reported outside China.
Subsequently, governments across the globe started taking precautionary measures to contain the infection rate which included lockdowns, border restrictions and even economic activities were strictly restricted. People themselves started opting for social distancing to avoid potential contagion and physical proximity. On the one hand this strategy has proved as the best measure to reduce the rate of infection but on the other, due to minimal economic activities, economies of many countries have been badly affected. Barring essential businesses like food and grocery etc., every other business got effected. Thousands of traditional style businesses and companies were severely affected and lot of them even went bankrupt.
In these circumstances, E-Commerce appeared as a promising major pillar in fight againstCOVID-19 as it helped reduce the rate of infection by offering online delivery of commodities and services. Supermarkets started online delivery of groceries by providing door-to-door services to their customers, preventing risks of in-store visits and subsequently online payments obviated in-person cash transactions.
Moreover, E-Commerce helped economies in preserving jobs during crisis. Online businesses strived to maintain the basic revenue stream which helped them to get their businesses afloat through the crisis. Restaurants and famous food chains started offering online takeout services. Almost all famous brands of clothing, shoes and many others, transformed their business from traditional to online.
Many companies changed the nature of their businesses and were successful in creating new jobs as consumers shifted towards online offerings. Recently a Dubai based raw coffee supply company transformed its business from B2B to B2C due to emerging demand of consumer products.
Interestingly many new small level ventures were set up during this period. People started delivering homemade food and home grown fruits and vegetables to meet the needs at both ends and the response from their customers is most encouraging. These continued availability of consumer goods helped the governments to increase the acceptance of persistent physical social distancing measures among masses.
Lockdown orders will definitely be lifted eventually but there are thousands and millions of customers whose patterns of purchase have changed drastically for a more comfortable way of getting what you need at your doorstep. They are comfortable with the online system not only for their convenience but also for getting into any risk of catching the virus. According to a recent survey on social media, young consumers are more motivated than ever to maintain social distancing and shop online while staying at home. This trend is creating ideal market conditions and great motivation for newly entrant digital entrepreneurs.
The trend of changing customers' buying habits and behavior is an opportunity for digital entrepreneurs. Now how they react,it is the future of e-commerce that will be the deciding factor. Once the situation improves, sales of E-Commerce industry may stabilize at low growth rate than today but the changing behavior of customers is already in action to overall change the retail and commerce for years to come.