What is the impact of Kumtor on Kyrgyzstan's Gold Mining Sector?
Nationalization talks have started again in Kyrgyzstan about the ownership of Kumtor Gold Mine. Kumtor Gold Mine, operated and jointly owned by Canadian Centerra Gold via Kumtor Operating Company (KOC) and the Kyrgyz government, has always been a point of tension in the country. Marred by protests, both anti-Kyrgyz government and anti-Centerra, environmental controversy, and being the center of internal Kyrgyz political and social struggles, Kumtor remains Kyrgyzstan's largest and the most profitable investment project and the country's main economic asset.
The Kumtor Gold Mine, the largest gold mine in Kyrgyzstan located in the Issyk Kul Province, is located 350 kilometers southeast from the capital of Bishkek and 80 km south of Issyk-Kul Lake. The mining operation is open-pit which uses surface mining to extract rocks and minerals. The mine has been in operation since 1997; the lifespan of the mine has been extended to 2023.
The mine which is currently 100% owned by Canadian Centerra Gold (operated through Kumtor Operating Company or KOC) is a joint-stock company (JSC) which Kyrgyzstan via Kyrgyzaltyn owns "33% of the common shares or 77,401,766" and "as of March 1, 2012, Kyrgyzstan's interests are estimated at $1.546 billion."[i] Kumtor currently employs 2,617 Kyrgyz citizens (95% are full-time) out of 3,190 total employees. Kumtor accounts for 20% of Kyrgyzstan's industrial sector and output and accounts for 8% of its GDP. With current dividends, Kyrgyzstan receives 11.3 million USD per year and KOC pays 108 million USD in taxes to the Kyrgyz government.[ii]
Ata-Meken has submitted a draft law on the nationalization of Kumtor. The last round of talks/negotiations about Kumtor took place 10 December 2014. Calls for nationalization emerged out of the failure to establish a joint-venture of the mine: "due to populism we have lost the chance to set up a joint venture [for Kumtor]," Kyrgyz President Atambayev said in a 1 December 2014 interview.[iii] The currently discussion would have Kyrgyzaltyn swap 33% of its holdings for 50% ownership of the joint venture company operating Kumtor, making ownership 50/50. Alternatively, the Kyrgyz nationalist political parties (Ata-Meken and Respublika) suggest Kyrgyzaltyn own 67% while Centerra holds 33% or Kyrgyzaltyn control 100% of the mine as advocated by Respublika.[iv]
The assertiveness of the Kyrgyz when negotiating mining contracts is due to the feeling that foreign companies operating the mines are not investing in local communities and are not promoting development in the region. This is partly because of past environmental accidents.
In May 1998, a truck toppled releasing 1700-1800 kg of toxic sodium cyanide into the Barskoon River. After the accident, local villagers reported illness (some deaths were reported by never fully linked to the cyanide spill—this is speculative) as the river is used for drinking and for irrigation. After the accident and the lackluster response by both Centerra and the Kyrgyz government, locals blockaded the roads to Kumtor and demanded that the contract be cancelled. This prompted more environmental safeguards such as immediate notification of a spill was to be implemented. Another incident occurred on January 20, 2000 where a KOC truck "carrying 1,500 kilograms of ammonium nitrate, used as an explosive at the mine, crashed, [and] spilling its contents."[v] Kyrgyz authorities were not immediately notified of the spill.
Because of these accidents, there is concern about the use of land. The Kyrgyz Republic's "Law on Subsoil" introduced in 1997 "governs relationships arising between the government and individuals and legal entities, and other states while using subsoil" and regulates mineral recovery (extraction), mineral deposits of economic significance, ownership of the subsoil and there within minerals.[vi] The Law states that subsoil is the exclusive property of the Kyrgyz Republic is under protection by the state. This law has been used to regulate mining activities and has been used to justify violations of environmental regulations including operations at Kumtor.
The "Law on Glaciers"—to prevent the degradation of glaciers that supply drinking water to many local villages—was passed by Parliament in April 2014, but was sent back by the President for revisions. The new law would require companies to pay for damages to the glaciers. The glaciers affected would be Davidov, Lysyi and Sarytor as KOC has put rocks on top of glaciers and removed parts of glacial ice violating environmental provisions of the project; Centerra has adjusted their operations to stop the acceleration of water.[vii] Lake Petrov is also in danger.
It is unclear whether or not the environmental laws on glaciers or subsoil are genuine attempts to preserve the environment or are a way for the Kyrgyz government to extract concessions from foreign companies to increase their profits or holdings in a company.
There are also concerns how the mining and the chemical usages to mine the gold will affect the historic freshwater Issyk-Kul Lake. The Issyk-Kul Development Fund became part of the Kumtor operation and KOC/Centerra is required to provide 1% of its gross revenue to socio-economic development of regional sectors aligned with spending is based on government priorities. The fund was started in 2009 and since then 25 million USD was provided to the fund; 4.638 million USD was provided to the fund in 2012 alone. The fund has helped build schools, kindergartens, sports clubs, and irrigation infrastructure which has been impacted by the mining.
To mitigate any significant economic effects of the nationalization of Kumtor, additional gold mining operations exist at Ishtamberdy, Bozymchak and Taldybulak Levoberezhnyi mines. Ishtamberdy is Chinese operated, protested by Kyrgyz locals, and has experienced some controversy including Full Gold Mining JSC threatening to cease operations in September 2013. The mine was to begin production in the second quarter of 2013 creating 600 permanent jobs.[viii]
Bozymchak mine would produce mainly ore and would produce 0.8 to 0.9 tons of gold. Kazakhstan's Kazakhmys incurred an impairment charge in 2012 of $162 million USD against Bozymchak which reveals a higher operating risk in Kyrgyzstan as the company had to reduce its goodwill.[ix] The first shipment of the concentrate from Bozymchak to Kazakhstan was expected to occur in November 2014.[x] The mine was said to have completed construction in late 2013 providing 600-700 permanent jobs. Taldybulak Levoberezhnyi, an Open Joint Stock Company, is expected to be in operation until 2026: 60% belongs to Altynken (purchased by Chinese Superb Pacific Limited Company in Sept 2011) and 40% belongs to the Kyrgyz government. At the Taldybulak Levoberezhnyi, production was not expected until June 2014 according to AKIPress. In October 2012, locals picketed the headquarters of the mine in Orlovka, Kyrgyzstan. The protesters disputed the "Chinese company's illegal sacking of Kyrgyz citizens and polluting of the local environment."[xi]
There are also gold deposits that could be exploited including Makmal and Togolok but they are not as profitable. The Makmal gold mine was once extremely profitable. Operations at Makmal began in 1986 and excavated until 1996 producing 21.47 tons of gold. The mine is in past producer stage and its life has been extended to 2016. Geological reserves after 1996 were estimated at 20 tons of gold. [xii] Mining operations at Togolok will produce 800 jobs and its probable reserves are estimated at 86 tons in the mine deposit and the surrounding area.[xiii]
There are multiple promising gold deposits/sites are Karator, At-Bashy in the Naryn region, containing 5.5 gold reserves and the "Buchuk" gold reserve of 15-20 tons. Shambasei gold resource, a low-risk high-margin project, in Southern Kyrgyzstan has an estimated defined gold reserve of "2.5 million [tons] at 3.4g/t, or 277,000 ounces of gold."[xiv] Karakazyk in the Chon-Alay district in the Osh region would produce 200-300 kg per year producing 100-120 jobs for the local workforce. These identified sites combined produce less gold and revenue than Kumtor and would provide fewer jobs.[xv]
The nationalization of Kumtor must be mitigated by the countries' other mineral sectors such as copper, ore, silver, iron and tungsten. To remain economically competitive within the Eurasian Economic Union, Kyrgyzstan must develop sustainable economic and mining practices as the Kyrgyz economy is susceptible to many supply shocks; reliance on Kumtor is too heavy. By developing other sectors of the economy, Kyrgyzstan is shielding itself from a possible economic meltdown. If nationalization were to occur, would the Kyrgyz government be able to support the projects developed by the Issyk-Kul Development Fund? Poor development in the financial sector has led to poor governance of the situation prompting protests that have shut down or suspended operations.
Kumtor protests were rooted in the need to address environmental concerns, contributions to the community, and perceived unequal revenue distribution and fueled by renewed nationalism and the assertiveness of the new post-Bakiev government. South African investors (Talas Gold Company) and Australian investors (Z-Explorer of Manas Resources) have met the same challenges as Canada's Centerra. If these issues are not resolved, can cause widespread damage to Kyrgyzstan's gold mining and damage Kyrgyzstan's reputation as a reliable foreign business partner. Corruption in Kyrgyzstan is also a concern. According to Transparency International 2014 Corruption Perception Index rankings, Kyrgyzstan has a rank of 27 (0 is the most corrupt to 100 which is the least corrupt).
Kyrgyzstan would most likely be unable to run the mine itself: "[KOC] does not earn money on a daily basis. It receives financial support from Centerra for most of the year until it can sell gold and pay back all of its loans." [xvi] Pay out would not be immediate and the government would have to put the money upfront to benefit the costs. Most of the workers that Kumtor employs would most likely stay unless the nationalization of the mine were to affect their wages and Kyrgyzstan lacks the workforce to replace Centerra's sector specialists. If nationalized, there would be higher operating costs decreasing revenue. Other companies (or countries) might be interested in developing the mine, but would most likely face the same issues as Centerra Gold leading Kyrgyzstan to become more of a high political risk country.
---
[i] Kumtor Gold. 2013. FAQ: Kyrgyzstan and Centerra. http://www.kumtor.kg/en/about/faq/centerragold-and-kyrgyzstan/ (last accessed 29 December 2014).
[ii] Gullette, David and Asel Kalybekova. 2014. Agreement under pressure, Gold mining and protests in the Kyrgyz Republic. Friedrich Ebert Stiftung. http://library.fes.de/pdf-files/id-moe/10927.pdf (last accessed January 3, 2015). Page. 15.
[iii] Kg.24. 2014. Kyrgyz moves towards Kumtor nationalization. The Times of Central Asia. http://www.eng.24.kg/bigtiraj/173638-news24.html (last accessed 29 December 2014).
[iv] Gullette, David and Asel Kalybekova. 2014. Agreement under pressure, Gold mining and protests in the Kyrgyz Republic. Friedrich Ebert Stiftung. http://library.fes.de/pdf-files/id-moe/10927.pdf (last accessed January 3, 2015). Page. 15.
[v] Norlen, Doug. 2000. The Kumtor Gold Mine: Spewing toxics from on high. Pacific Environment and Resouces Center, September 2000. Bankwatch Web site. http://bankwatch.org/documents/kumtor_toxics_09_02.pdf (last accessed January 4, 2015). Page 2.
[vi] United Nations Economic Commission for Europe (UNECE). Law of the Kyrgyz Republic on Subsoil. United Nations Economic Commission for Europe Web site (UNECE). http://www.unece.org/fileadmin/DAM/hlm/prgm /cph/experts/kyrgyzstan/documents/law.on.subsoil.pdf (last accessed January 5, 2015)
[vii] Centerra Gold. 2012. Environmental and Sustainability Report 2012. Kumtor Gold. http://www.kumtor.kg/wp-content/uploads/2014/01/Eco2012_en.pdf (last accessed January 3, 2015). Page 28-29.
[viii] The State Agency on Geology and Mineral Resources of the Kyrgyz Republic. 2014. The mines of the Kyrgyz Republic. http://www.geology.kg/index.php?option=com_content&view=article&id=200&Itemid=242&lang=en (last accessed Jan 2, 2015).
[ix] Kazakhmys. 2013. KAZAKHMYS PLC HALF-YEARLY REPORT FOR THE PERIOD ENDED 30 JUNE 2013. KAZAKHMYS WEB SITE. http://www.kase.kz/files/emitters/GB_KZMS/gb_kzms_reliz_220813_en.pdf (last accessed January 3, 2015).
[x]The Times of Central Asia. 2014. Kazakhmys to start shipping concentrate from Bozymchak in Kyrgyzstan in November. http://www.timesca.com/news/9961-kazakhmys-to-start-shipping-concentrate-from-bozymchak-in-kyrgyzstan-in-november (last accessed December 30, 2014).
[xi] Trilling, David. 2012. Kyrgyzstan: Chinese Respond to latest mine attack. Eurasianet.org Web Site. http://www.eurasianet.org/node/66121 (last accessed January 2, 2015).
[xii] Kyrgyzaltyn. 2011. Makmal Gold Mining Combinate. Kyrgyzaltyn Web site. http://www.kyrgyzaltyn.kg/en/filialy/63-kombinat-makmalzoloto (last accessed December 29, 2014).
[xiii] The State Agency on Geology and Mineral Resources of the Kyrgyz Republic. 2014. The mines of the Kyrgyz Republic. http://www.geology.kg/index.php?option=com_content&view=article&id=200&Itemid=242&lang=en (last accessed Jan 2, 2015).
[xiv]
Proactive Investors. 2014. Manas Resources updates Shambesai gold resource to latest standard
http://www.proactiveinvestors.com/companies/news/58591/manas-resources-updates-shambesai-gold-resource-to-latest-standard-58591.html (last accessed January 3, 2015).
[xv] The State Agency on Geology and Mineral Resources of the Kyrgyz Republic. 2014. The mines of the Kyrgyz Republic. http://www.geology.kg/index.php?option=com_content&view=article&id=200&Itemid=242&lang=en (last accessed Jan 2, 2015).
[xvi] Gullette, David and Asel Kalybekova. 2014. Agreement under pressure, Gold mining and protests in the Kyrgyz Republic. Friedrich Ebert Stiftung. http://library.fes.de/pdf-files/id-moe/10927.pdf (last accessed January 3, 2015). Page. 10.
Great powers rivalry in Central Asia: New strategy, old game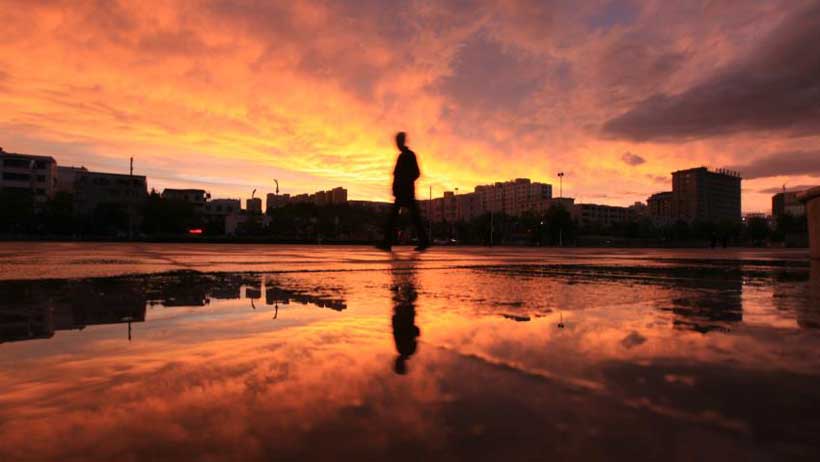 In international politics, interstate rivalry involves conflicting relations between two international rivalries that are nation states. A fundamental feature of rivalry involves the willingness of the states involved to harm their opponents' prosperity and progress only to deny a gain of the rival state. There is no public good in a rivalry. The only good during a rivalry is to hinder the progress of the rival despite the negative consequences of these efforts on internal progress. (Brandon, 2013)
Rivalry in the international system does not mean a sudden change of the dominant state (hegemon) and does not (always) lead to war. The fact that there were no direct armed conflicts between the USSR / Russia and the US and, more recently, China, indicates that the nations cooperated on time and had common global goals, such as fighting against terrorism, drug trafficking or the COVID-19 pandemic. Obviously, the bilateral relations between these great powers can (should) be improved, but until then, the great power politics seems happening with, the old game, but new strategies in Central Asian region.
In the study of international relations, gaining influence over a given region assumes an asymmetric relation in which a powerful nation is able to exclusively extend its "hard"' or "soft" power to that region. In a narrower interpretation, the exercise of military or political power, but in a wider context, economic dependence or the tightness of cultural and historical connections combined with institutions and ties of alliance and partnership can also be an essential source of controlling a given region.(Nye Jr, 2004; Armitage and Nye Jr, 2007)
The struggle for supremacy and rivalry in Central Asia
Russia has a huge surface, which for centuries, has ensured its continuity and status of great power, despite an increasingly fragile economy; and like any great power, Russia also has a space considered its own, namely – the former Soviet space and, above all, the territory of Central Asia. From Russia's perspective, its status as a great power implies rights in its immediate region, a special role in resolving international disputes, cooperation with other great powers and a higher level of autonomy or sovereignty. Medvedev justified Russia's sphere of influence based on its status as a great power, arguing that: Russia, like other countries in the world, has regions in which it has privileged interests. In these regions, there are countries with which we have traditionally had cordial friendly relations, and historically, special relations. (Clint and Andrew, 2017). In fact, Russia exerts this influence out of pride and prestige, and, as Mearsheimer points out, Washington does not seem to agree with Moscow's position, but it must understand the logic behind the decision. This is geopolitics: the great powers are always sensitive to potential threats, close to their own territory. (Mearsheimer, 2014)
Central Asia is the highest risk geopolitical region, becoming a place of interest for the great powers, as we have already mentioned: Russia, US, China, but also emerging powers such as India, Turkey, even the European Union. Energy resources are the main advantage of the area, with about 10% of the world's oil reserves and about 30-40% of global gas reserves. This is not the first time the region has played an important global role as historically it has always been at the intersection of roads, both commercial and as a meeting point for the great civilizations of the world.
It is not a novelty that in Central Asia there are two types of states: the first category of those developed from an economic and military point of view, with the advantage of population and territory: Kazakhstan, Uzbekistan and Turkmenistan; the second category is that of Kyrgyzstan and Tajikistan, which are less developed due to ongoing disputes over natural resources. An extremely interesting and important aspect to note as only Kazakhstan has a direct border with the Russian Federation, it acted during the three decades of independence as a buffer state, thus protecting other states from possible aggression by Russia; on the other hand, this common border also provided Kazakhstan with advantages, such as economic and political ones.
Moreover, being authoritarian regimes, the bilateral relations between all the five republics are far from being good due to several issues like border disputes(particularly between Uzbekistan and Tajikistan/Kyrgyzstan neighbors), for example. So, the following question naturally arises:
Why, nonetheless, is Central Asia important?
During the Cold War, Central Asia was characterized as a forgotten region but, after the collapse of the Soviet Union the geopolitics of this area has changed and the role of the Central Asian region in inter-national affairs has increased considerably (Zabortseva, 2012). In the last decades, Central Asia region became a geostrategic and geopolitical area of competition between old and new great powers such as Russia, European Union, United States and China.
Furthermore, these several nations have tried to exploit the power vacuum created after the collapse of the Soviet Union. The Unites States, for instance, is increasingly present in the region, whose primary goal is to increase its military presence in Central Asia. Its strategic goals include the neutralization of Central Asia and offsetting the Russian and Chinese influence as well as preventing the region from religious radicalization and decreasing Iran's influence. Other players in the race for power include Turkey, Iran and India. It is, however, undeniable that Russia and China have the greatest influence over the region and, the political and economic future will be determined by these two powerful nations (Bendarzsevszkij, 2021).
For the Russian Federation, this region is the sphere of traditional influence, and for many Russians, Central Asia is around Russia, hence it shows a special interest in the development of this region. Vladimir Putin tried to reconfirm the influence, but especially the Russian authority in the region, thus reducing the influence of the United States. However, China's ambitions for the area's economic potential, but especially the lack of clarity of Russia's foreign policy in anticipating the region's future development, make the Russian president's efforts difficult.
These are not the only causes that prevent Russia from achieving its goals; Moscow's effort for hegemony in Central Asia is complicated by the desire of some of the region's leaders to gain special status as secondary leaders under Russian general rule. Indeed, almost all the leaders of the region, no matter how subordinate to Moscow, strive to gain some influence against Russia. One factor that offers, for some regimes, this opportunity, is the oil and gas from the Caspian Sea. The main beneficiaries are Kazakhstan and Turkmenistan (Donaldson, Vidya 2014). This desire of local leaders to get out (but not totally) of the sphere of influence of Moscow, is one of a personal nature, because they were not consulted about the dissolution of the USSR; the reason seems somewhat bizarre, but pride in this region is an extremely sensitive issue.
For the achieving their interests Russia is attempting to combine both defense presence and economic suzerainty through selective integration, boosting ties among a core group of states (Kazakhstan, Tajikistan, and Kyrgyzstan) while pursuing a more limited set of aims elsewhere (Turkmenistan and Uzbekistan) (Mankoff, 2012).
But, despite its 'return' to Central Asia in the 2000s, Moscow no longer has a monopolistic hold over the region. The Kremlin has not tried to reintegrate with the Central Asian states politically. Though Moscow wishes to remain Central Asia's 'number one' partner, it no longer imagines that its presence can be exclusive (Emerson and Boonstra, 2010).
On the other hand, western scholars recognize that for the United States, Central Asia is both strategically and commercially important. During President Clinton's tenure, the first diplomatic, political, and economic ties were established. But after almost 30 years, the United States is perceived as a distant power (in international terms), even if it has invested billions, for example, only in the education of thousands of students in the region.
As a result, for both Russia and the United States, Central Asia is a sphere of strategic influence from a commercial, economic and political point of view. In this competition both states have common interests such as security, economic and energy development, the fight against terrorism and arms and drug trafficking; but, as expected, they also disagree on the promotion of liberal and democratic principles, different definitions of terrorism, and the duration of the existence of US military bases.
The surprise element (?) China
Central Asia has always been important to China's imagination of and action toward its neighbors and the larger world beyond. As the vast middle section of the ancient Silk Road dating back to the Han Dynasty (207 BCE–220 CE), Central Asia connected and bridged China's long-distance overland trade with Europe and the Middle East for many centuries (Chen and Fazilov, 2018). As a historical consequence, China was the second country to recognize the independence of the post-Soviet Central Asian states in early January 1992, following the United States. China's eagerness was mainly attributable to its desire to ensure a stable periphery and maximize its influence with its new and nascent neighbors (Thornton, 2020).
Therefore, with Western powers unable to make sufficiently attractive proposals, given the political and geographical uncertainty of operating in Central Asia, many leaders in the region saw China as a potential alternative to growing Russian influence (Mankoff, 2012: 255). Like Russia, with a common border, China has grown in the trust of regional leaders, thus becoming the most important pole of attractiveness. In addition to economic, energy and trade interests, China will also have its own military bases, somewhere around 2024. This is an interesting fact, because China is Russia's main economic partner and the most important ally in the Shanghai Cooperation Organization. Indeed, China does not want the United States to be able to bring its western borders closer. Moreover, Russia appreciates the fact that, so far, China's expansion into the Central Asian region has been limited to the economic and cultural spheres – those that Moscow believes, either because of its geography or history, can counter them. Moscow has paid very little attention to the possibility of China relying on its soft power in Central Asia to establish security relations or even bases and thus accelerate the decline of Russian influence there. (Goble, 2019) Precisely this strategy of using power soft brought China's influence, but nevertheless the conclusion and the opinion of specialists is that in the issue of security of the region, the leaders of the Central Asian states feel more secure in the responsibility of Moscow.
Is there an European Union influence in Central Asia?
The European Union must apprehend the security related issues as a geographic and conceptual continuum. From geographic point of view, this is applied from the closest frontier from Balkans up to the Caucasians, all along Central Asia and until the Middle East. From conceptual point of view, it includes issues related to political corruption, criminality, ethnic conflicts, local terrorist attacks within the Union and at the outskirts of the Union, up to the global terrorism. (Pogacian, 2015).
Along these lines, from the European Union point of view, the situation in the Central Asian region is viewed with some concern because it is not a politically and economically homogeneous region. While Turkmenistan remains one of the most authoritarian states in the world, with a terrible human right records, Kyrgyzstan stands out for its more advanced democracy. Moreover, all Central Asian states have multidimensional foreign policies, aiming in particular to balance relations with Russia, China, the EU and the US. Relations with Turkey and Iran are also important.
These efforts to strengthen the EU-Central Asia partnership have resulted in what has become the new EU Strategy for Central Asia – Connectivity in Support of Sustainable Development. An ambitious initiative and approach, in which the EU recognizes the strategic role of the Central Asian region in global efforts to promote connectivity between Europe and Asia and stressing that these efforts should benefit the region, the Council states that it looks forward to intensifying cooperation with Central Asia to promote sustainable, comprehensive and rules-based connectivity.
Despite the geopolitical rivalry between the great powers, the EU should continue to expand educational, cultural and research linkages with the Central Asian stakeholders. These areas of cooperation are most likely to have a long-term impact and they do not risk turning into politically sensitive challenges.
Instead of conclusions – Central Asia where to?
The Americans are not loved, the Russians are not believed, and the growing influence of China scares declaring an international observer of the area. At the same time, it must be said that the political elites in Central Asia seem to benefit the most from the growing interest of the great powers in the region, which is not only determined by energy reserves.
In this context, the recent events in Kazakhstan highly disturbed the delicate regional security context. There are more lessons that have to be learned from this reality:
Firstly, as I mentioned before, the Central Asia countries played the score of balancing within the great powers influence and this is something naturally; but this approach is irritating for the great powers strategies and forecast on the medium and long time period.
Secondly, Russian Federation has a problem to deal with. The events took part on its area of influence and affected that so called belt of security and Kremlin doesn't want and need a new context like in the case of the former Eastern Europe.
Thirdly, it is very interesting that NATO and not US are the first to support the interest of the citizens both in Kazakhstan and Ukraine. Nevertheless, NATO means US interests in the sphere of security issues, for majority of Russian political experts, but dealing with NATO instead is something new and Moscow has to adapt its strategy to regional realities and perceptions.
From our partner RIAC
References:
Donaldson H. Robert, Nadkarni Vidya, The foreign policy of Russia. Changing systems, enduring interests, fifth edition, M.E. Sharpe, New York, 2014, 215
Emerson, M. and Boonstra, J., 2010, Into Eurasia monitoring the EU's Central Asia strategy. Brussels: Centre for European policy studies (CEPS)
Goble, Paul, China Will Have Military Bases in Central Asia Within Five Years, https://www.realcleardefense.com/articles/2019/04/09/china_will_have_military_bases_in_central_asia_within_five_years_114317.html
Keohane, R.,The Theory of Hegemonic Stability and Changes in the International Economic Regimes, 1967-1977. Boulder: CO: Westveiw Press, 1980
Kortunov, Andrey, How to stop NATO, https://russiancouncil.ru/en/analytics-and-comments/analytics/how-to-stop-nato/
Mankoff Jeffrey, Russian Foreign Policy. The return of great power politics, Rowman&Littlefield Publishers, 2012, 255
Mankoff, Jeffrey, The United States and Central Asia after 2014, Center for Strategic and International Studies, Washington D.C, 2012, 1-31
Mearsheimer, J. John, Why the Ukraine Crisis Is the West's Fault. The Liberal Delusions That Provoked Putin, Foreign Affairs, Septemer/October 2014, available https://www.foreignaffairs.com/articles/russia-fsu/2014-08-18/why-ukraine-crisis-west-s-fault
NYE, Joseph. S., Soft Power: The Means to Success in World Politics, New York, Public Affairs, 2004
Pogacian, Adrian, European Union's uncertain future. The state of Romanian – Russian relations and the importance of a bilateral dialogue, paper presented at the RAPN Congress, Moscow, 2015
Reach Clint, Radin Andrew, Russian views of the international order, RAND Report 2017, 17
Thornton, S., 2021. China in Central Asia: Is China winning the "new great game"?. Brookings. Available at: https://www.brookings.edu/research/china-in-central-asia-is-china-winning-the-new-great-game accessed 14 February 2021
Valeriano, Brandon, Becoming rivals : the process of interstate rivalry development, Taylor&Francis, 2013, 5
Zabortseva, Yelena Nikolayevna, From the"forgotten region"to the"great game"region: On thedevelopment of geopolitics in Central Asia, in Journal of Eurasian Studies, no. 3, 2012, 168-176
Post-Protest Kazakhstan Faces Three Major Crises
Kazakhstan suffered greatly from the biggest protest since its independence. As I recently returned to Almaty, I saw that everyday life is heading back to normal, and the reconstruction seems lightning speed. Yet, the scar is still apparent. The bank and convenience store from which I live upstairs were burned and under full reconstruction, and the city hall has been entirely covered to go through repairs and rebuild.

On the midnight of 19th of January, the curfew in Almaty is officially over. The end of the curfew also marks the end of the state of emergency triggered by the protest starting January 2. It was a genuinely reassuring sound to hear cars running on the street at midnight again.

Yes, the government has taken swift measures to address political and economic dissatisfaction. However, the political situation in Kazakhstan is very much similar to the reconstruction of Almaty. While it seems normal on the surface and the reconstruction is at a flying speed, the scar, and the uncertainty remain.

To me, the Nur-Sultan government still has to immediately address the three crises exposed during the protest, including power distribution, policy for the future, and inequality and corruption. The country is far from quiet down, and the future is still vague for the people on the steppe.

First, the Kazakh political system is still in shock from the protest. The Kazakh elites are going through a significant political shuffling as President Tokayev targets Nazarbayev and his political influence. As President Nazarbayev called to support the measures taken by President Tokayev, it seems like some political agreement has been made. Nazarbayev has stated that President Tokayev assumes the total power as the president, and Tokayev will assume the presidency of Nur Otan, the ruling party. However, the speech was not live on national TV, as it was a pre-recorded video on Nazarbayev's Telegram channel. There is no clear indication to prove that Nazarbayev is still in the capital as he claimed to be, and the whereabouts of Nazarbayev remains a question.


As President Tokayev also subtly criticized Nazarbayev and his group in a speech on January 11, the internal political struggle also targets the group surrounding Nazarbayev. Some of Nazarbayev's political alliances and family members have left their positions or even been arrested. Massimov, the security chief and a known political ally of Nazarbayev, is currently under arrest for treason. Nazarbayev's nephew, the deputy security chief, left the position on January 17. Nazarbayev's children and sons-in-law have either left their jobs or sold their shares in key Kazakh companies. Nazarbayev and his family's political and economic power seems to be vanishing quickly.

The struggle goes outside of Nur-Sultan. As the protester chanted slogans against Nazarbayev, the removal of Nazarbayev's influence in Kazakh society has also begun. There is a petition to change Nur-Sultan back to Astana, gaining momentum in support. Meanwhile, some other societal leaders in Kazakhstan suggest changing the street names from Nazarbayev to "Republic" or other names that promote national unity. These all point towards the cult of personality surrounding the first president, removing Nazarbayev's influence in Kazakh society and politics.

The second crisis comes from the uncertainty of Kazakhstan's policy. The ongoing struggle among the elites also brings instability to the whole nation, especially from a policy perspective. Even though the new Smaiylov cabinet kept 11 out of 12 ministers, the potential shock and the change for Kazkahs politics may still be drastic. The position of these ministers is not secured either. On January 19, President Tokayev introduced the new defense minister while he fired the previous defense minister due to the lack of leadership. This change indicates that the president may take further actions towards the cabinet ministers, further impacting the Kazakh policies.
Meanwhile, the foreign policy also becomes uncertain after the protest. The Kazakh government met with the foreign ambassadors on January 13 to brief them on the situation in Kazakhstan and assure them that the Kazakh government will remain "committed to its fundamental principles." However, the intricate term "fundamental principles" could also suggest shifts in these policies' implications and execution. Also, as outside powers, especially Russians, are deeply involved in Kazakhstan's turmoil, it is uncertain how Kazakhstan will maintain its current foreign policy.
Third, the long-lasting wealth inequality still needs immediate attention and quick action. Kazakhstan suffers greatly from income and wealth inequality, with the wealthiest 10% controlling more than half the wealth while Kazakhstan's average salary is less than $600. People are already on their limits as the value of tenge dropping, pandemic, stalemate wage growth, and nonstop rising prices. Also, corruption still plagues the system, further widening the wealth inequality, as the top Kazakh elites still manage critical economic sectors and gain significant benefits from them.
To address the massive inequality issues, the government has introduced a new national wealth fund and reformed the existing ones to provide better support to the Kazakh people. Meanwhile, the government introduced a new tax law to raise the tax rate for the mining company and the wealthiest citizens. However, how effective are these new methods and policies still needs observation. It seems like these methods are only remaining on the surface. The increasing tax and new wealth fund do not fundamentally change the wealth distribution system and do not address the core issues.


To further complicate the issue, Kazakhstan is still facing the threat of the ongoing pandemic. While Kazakhstan manages to control the coronavirus in the latter half of 2021, the new wave of the pandemic is hitting the country hard. There are more than 15,000 cases reported in a day, and it is harder to contain the virus than ever before with a relatively low vaccination rate. The pandemic may further hinder the ability of Kazakhstan to deliver the necessary methods to address the three crises exposed by the protest.
On the Kazakh flag, there is a soaring steppe eagle. While the Kazakh economy has flown high like the soaring eagle since its independence, the protest exposed all the challenges and issues the development has brought. While the country rebuilds itself quickly, the Kazakh government still needs to face the political and economic difficulties ignited by the protest.
Unrest in Kazakhstan Only Solidifies China-Russia Ties
The Russian-led military operation in Kazakhstan has presented an important test for Moscow's ties with Beijing.
In early January, Kazakhstan was shaken by nationwide protests that sparked uncertainty in the central Asian nation that had hitherto remained largely stable. Though much remains to be seen as to how the events exactly transpired, Russia's reaction to the unrest was quite direct and clear. In short order, Moscow activated the long-dormant Collective Security Treaty Organization (CSTO) to aid its allies in the Tokayev government.
The dispatch of some 2500 Russian, Armenian, Tajik, Belarussian, and Kyrgyz troops into Kazakhstan produced a lively debate. The discussion was led by questions on how China might react to upheaval in its neighboring country and, crucially, Russia's leadership role in the response.
Many onlookers have long argued that such a development in Central Asia could easily spark tensions and wider divisions between the two powers. Yet, thus far, the potential for disruption in bilateral relations appears to have been greatly overstated.
China's Reaction
Firstly, it is important to stress that Kazakhstan is a critically important country for China.
Beijing's sprawling Belt and Road Initiative actively operates in Kazakhstan and the country serves as one of the key routes for China to reach Europe, either through Russia or the Caspian Sea and the South Caucasus. Beijing has also heavily invested into the country ($19.2 billion in 2005-2020) and developed relatively stable bilateral ties with Nur-Sultan. The stability is no small feat in light of occasional difficulties surrounding such sensitive issues as the detention of ethnic Kazakhs in China's westernmost Xinjiang region.
Both countries are also bound together by the Shanghai Cooperation Organization (SCO), a multilateral grouping founded in 2001 to facilitate security and economic cooperation in the heart of Eurasia. Moreover, both also are part of emerging closely linked groups of fellow authoritarian states bent on supporting each other lest liberal ideals undermine their one-party governance model.
Beijing's reaction to the unrest in Kazakhstan was neither opposing nor endorsing Russia's military move. However, in an unusually strong statement of support for Kazakhstan's leader Kassym-Jomart Tokayev, Xi Jinping supported the framing that the upheaval in Kazakhstan was an attempt to carry out a color revolution and needed to be quashed.
China also made an official statement through the Shanghai Cooperation Organization that the entity is "willing to play a positive role in stabilizing the situation" in Kazakhstan. Wang Wenbin, a spokesman for China's Foreign Ministry also added that "safeguarding member states' and regional stability has always been the principle and mission of the Shanghai Cooperation Organization."
Sino-Russian Condominium
Though relatively muted, China's reaction to Kazakhstan reveals much about China-Russia relations in Central Asia. It has long been suggested that both players have had an unofficial division of labor in the region. Russia has been primarily preoccupied with security issues – military bases, drills, exchange of sensitive intelligence information. China, in contrast, has been active in the economic sphere through growing investment, increasing control of Tajikistan's and Kyrgyzstan's debt shares and generally blossoming trade ties across the region.
Lately, however, the unofficial arrangement seemed to be coming under pressure as China continues to make significant inroads into the security area. It opened a military base in Tajikistan and in late 2021 even announced funding a new semi-military complex to be manned by the Tajik personnel. The number and depth of military drills held by China and Central Asian states also increased.
The CSTO activation by Moscow and its allies, however, could signal the reversal of this emerging process with Russia firmly re-establishing its position as a sole security provider in Central Asia.
This does not however mean that China is eager to get embroiled in the Kazakhstan events. On the contrary, a careful reading of official Chinese statements shows Beijing is happy with Russia undertaking a security operation there.
The CSTO activation by Moscow and the successful completion of the operation also shows that the argument of China and Russia imminently heading toward a collision is inherently wrong. Both have grievances and perhaps deep concerns that in the longer run might resurface more concretely, but the two also learned to de-conflict.
Russia is confident that what China does is not undermining Moscow's basic interests. Surely, Chinese economic presence hurts its Russian competitors, but the alternative to allowing Chinese presence would be to antagonize Beijing. That is not an attractive scenario for Moscow which seeks Beijing's support in the age of increased competition with the West.
A similar approach prevails in China. It increases its security presence in Central Asia, but is also careful to explain to Russia that its moves are not intended against Moscow's position. Beijing has also spent a great deal of time to assure Russia that the Chinese military base in Tajikistan is solely to confront potential threats to Xinjiang whether from Central Asia or from Afghanistan.
The subtlety of the China-Russia partnership lies in the fact that each acknowledges the other's sphere of influence. Their cooperation as great powers, therefore, rests upon mutual respect.
Still, there are much deeper incentives propping up mutual understanding and serving as a major motivator to tone down differences. Opposition or even an outright enmity (at least in Moscow) to the US-led world system serves as a powerful glue for two Eurasian powers.
Central Asia as a Testing Ground
Ultimately, China and Russia also look at Central Asia as a testing ground for the construction of a post-liberal world order.
Both seek orders of exclusion in their immediate neighborhood, wherein Central Asia is obviously included. Ideally for Russia, a dominant position in the region could be exploited as it indeed was in under Romanov and Soviet rule.
However, cognizant of its diminished power, Moscow understands that exclusively managing the region would be impossible. Countering every move by other large powers would also be impractical and likely unfeasible in the context of today's highly interconnected world. Hence, Russia has come to the realization that instead of trying to keep China at bay, it would be more efficient to actually build a condominium-style leadership over Central Asia.
A critical element to this new order is the exclusion of the collective West as best exemplified by Washington's failure to attain Central Asian states' agreement to renew its military presence in the region following the withdrawal from Afghanistan in 2021.
The emerging Central Asian order is similar to what Russia is trying to build elsewhere. In the Caspian Sea, Moscow now increasingly relies on Iran; in the South Caucasus Moscow on both Iran and Turkey, introducing a system where the presence of non-regional powers is limited if not altogether removed. Similarly, China pursues a closed order in the South China sea.
Thus, China has remained content in general with how the turmoil in Kazakhstan was contained. Discontent between Moscow and Beijing exists, but since the motivation for cooperation is even greater, China and Russia seem poised to successfully manage their great power ties.
Author's note: first published in chinaobservers