Our enemy in the West is not Islam, it's a fifth column of Wahhabi Salafi hate preachers and their appeasers who allow the Wahhabi Salafi Takfiri Jihadi ideology to proliferate and radicalize Muslim youth to commit atrocities here and abroad as foreign fighters.
The West cannot allow the extremists to hide behind the skirts of religion, so called charities and misguided notions of free speech to facilitate radicalization and lone wolf terrorism in our homelands.
The Council of American-Islamic Relations (CAIR) describes itself as a "non-profit, grassroots membership organization … established to promote a positive image of Islam and Muslims in America," to protect Muslims from hate crimes and discrimination, and to present "an Islamic perspective on issues of importance to the American public." However an investigation of its activities and publications (in Arabic) shows that CAIR supports Wahhabi Salafi ideology and are instrumental in the propagation of that cult throughout America and have been the root cause of radicalization of terrorists. It is reported that CAIR have been instrumental in Wahhabi Salafi cult infiltrating or controlling over half the mosques in America with the help of huge donations from Saudi Arabian sources and so-called charities in the US such as the Holy Land Foundation for Relief and Development (HLF)headquartered in Richardson, Texas with branch offices in New Jersey, California, and Illinois. The Freedom House year long investigation concluded in its 89 page report, "Saudi Publications on Hate Ideology Invade American Mosques." that hundreds of Saudi documents disseminated at Wahhabi Salafi mosques in the US are telling America's Muslims (surreptitiously in Arabic) that it is a religious obligation for all 'good Muslims' to hate Christians and Jews.
With the threat of fanatical lone wolves being so radicalized that they want to axe, bomb and kill their fellow non-Muslim citizens, it is imperative that CAIR and Wahhabi Salafi mosques, bookshops and hate preachers are fully investigated and if appropriate prosecuted under Anti-Terrorism legislation. The UAE terror listing of CAIR accords with the evidence it seems.
"CAIR has a key role in the "Wahhabi lobby"—the network of organizations, usually supported by donations from Saudi Arabia, whose aim is to propagate the especially extreme version of Islam practiced in Saudi Arabia. For one, it sends money to other parts of the lobby. According to CAIR's Form 990 filings for 2003, its California offices invested $325,000 with the North American Islamic Trust (NAIT). The NAIT was established in 1971 by the Muslim Student Association of the U.S. and Canada, which bills itself as the precursor to the Islamic Society of North America, now the largest member of the Wahhabi lobby. According to Newsweek, authorities say that over the years "NAIT money has helped the Saudi Arabian sect of Wahhabism—or Salafism, as the broader, pan-Islamic movement is called—to seize control of hundreds of mosques in U.S. Muslim communities." J. Michael Waller, a terrorism expert, testified before the Senate Judiciary Committee that NAIT is believed to own 50 to 79 percent of the mosques in North America. According to Waller, NAIT was raided as part of Operation Green Quest in 2002, on suspicions of involvement in terrorist financing"
Randall ("Ismail") Royer, an American convert to Islam, served as CAIR's communications specialist and civil rights coordinator; today he sits in jail on terrorism-related charges. In June 2003, Royer and ten other young men, ages 23 to 35, known as the "Virginia jihad group," were indicted on forty-one counts of "conspiracy to train for and participate in a violent jihad overseas." The defendants, nine of them U.S. citizens, were accused of association with Lashkar-e-Taiba, a radical Islamic group designated as a foreign terrorist organization by the U.S. Department of State in 2001. They were also accused of meeting covertly in private homes and at the Islamic Center in Falls Church to prepare themselves for battle by listening to lectures and watching videotapes. As the prosecutor noted, "Ten miles from Capitol Hill in the streets of northern Virginia, American citizens allegedly met, plotted, and recruited for violent jihad." According to Matthew Epstein of the Investigative Project, Royer helped recruit the others to the jihad effort while he was working for CAIR. The group trained at firing ranges in Virginia and Pennsylvania; in addition, it practiced "small-unit military tactics" at a paintball war-games facility in Virginia, earning it the moniker, the "paintball jihadis." Eventually members of the group traveled to Pakistan.
Five of the men indicted, including CAIR's Royer, were found to have had in their possession, according to the indictment, "AK-47-style rifles, telescopic lenses, hundreds of rounds of ammunition and tracer rounds, documents on undertaking jihad and martyrdom, [and] a copy of the terrorist handbook containing instructions on how to manufacture and use explosives and chemicals as weapons."
After four of the eleven defendants pleaded guilty, the remaining seven, including Royer, were accused in a new, 32-count indictment of yet more serious charges: conspiring to help Al-Qaeda and the Taliban battle American troops in Afghanistan.[25] Royer admitted in his grand jury testimony that he had already waged jihad in Bosnia under a commander acting on orders from Osama bin Laden. Prosecutors also presented evidence that his father, Ramon Royer, had rented a room in his St. Louis-area home in 2000 to Ziyad Khaleel, the student who purchased the satellite phone used by Al-Qaeda in planning the two U.S. embassy bombings in East Africa in August 1998.[26] Royer eventually pleaded guilty to lesser firearms-related charges, and the former CAIR staffer was sentenced to twenty years in prison.[http://www.meforum.org/916/cair-islamists-fooling-the-establishment ]
Laws banning incitement to terrorist acts must be uniformly promulgated amongst civilized nations and strictly enforced until the Wahhabi Salafi madness stops and the blood stops dripping from the hatchets of the haters of our way of life.
'Inspire','Resurgence','Dabiq' and all hate websites and Social Media sites must be taken down and all hate preachers who distribute or promote them and their incitement to terrorism and criminality must be prosecuted to decrease the very real terrorist risk to our homelands of radicalized Salafi's cashed up with Saudi petro dollars.
On Monday 13 October 2014, in St-Jean-sur-Richelieu Canada, a new but zealous convert to Wahhabi Salafi Islam 12 months ago, Canadian Martin Couture-Rouleau murdered Canadian soldier Warrant Officer Patrice Vincent by running him and another soldier down in a car pointing his finger to heaven seeking Allah as his justification for doing so. Like so many Salafi's this convert changed his name to a more Arabic one; Ahmad LeConverti (Ahmad the Converted) before embarking on his jihad against the West. Like so many young Salafi's he became enamoured with ISIS and heeded its online call to glorify Allah by running down and murdering infidels by using motor cars.
Michael Zehaf-Bibeau was radicalized at a British Columbia Mosque, the Masjid Al Salaam & Education Centre. The umbrella organization for that Mosque, theBritish Columbia Muslim Association (BCMA) manage many schools and 15 Mosques in British Columbia. They are (according to their own literature) funded in large part by the Kingdom of Saudi Arabia and the Muslim World League. BCMA have a history of inviting radical hate preachers (like Siraj Wahhaj alleged co-conspirator with the Blind Sheik Omar Abdel Rahman in the first World Trade Centre Bombings in 1993 who also spoke at the BC mosque calling the West a 'filthy garbage can') to speak to their community (said to number 80,000) in British Columbia. The Koran's they distribute are the Wahhabi annotated Korans that emphasize armed and violent Jihad as an obligation of all 'good Muslims'.
Zaim Farouq Abdul-malik (Zale Thompson) like Wahhabi Salafi inspired maniac, Michael Adebolajo (the Woolwich hatchet slayer) just followed the Wahhabi Salafi Takfiri 'script' as articulated by its ideologues like:
•    The Blind Sheikh Omar Abdel-Rahman,
•    Anwar al-Awlaki,
•    Omar Bakri Mohammed,
•    Abu Hamza (al-Masri) ,
•    Anjem Choudary,
•    Trewvor Brooks (Abu Izzadeen),
•    Mizanur Rahman,
•    Mohammed Achamlane,
•    Mohammad Ali Baryalei, and
•    Abu Musab Al Suri,
•    al-Bagdadi etc
Many troubled Muslim youths approached by Salafist groups likeForsane Alizza (FA- The Knights of Pride) and encouraged to progress his study their cult which was their brand of militant Salafi 'Islam' from their radical mosques or private 'prayer groups' and if suitable for mission training Al Qaeda operatives then arranged for the acolyte go to Pakistan for deeper indoctrination into the cult and specialist weapons and bomb training when he got out.
Forsane Alizza aka 'Sharia4France' is ostensibly an anti-Islamophobia group but authorities say it is a terrorist organization that used the mantra of anti-Islamophobia to mask its deeper purpose of radicalizing disenchanted youth from Islamic backgrounds. They followed the rhetoric of fellow terrorists like Yemeni-American cleric Anwar al-Awlaki to recruit disillusioned youth from Islamic communities in the West away from the traditional Islamic faith of their parents who immigrated to the West and instead adopt their cult. Their cult made everything from their plight to the perceived injustice of Muslims around the world easily understood in a populist way and in the vernacular. The converts were shown a way out of their sin and into heaven by taking the express lane of radical militancy to attack all enemies of the Wahhabi-Salafi Jihadi's (the only true Muslims) whether they be Crusader-Zionists in AF-PAK, Shia Muslims, Sufi Muslims or Moderate Sunni Muslims (all apostates in the cults eyes to be excommunicated (Takfiri) and worthy of death) or non-Sharia democracies in the West. The ultimate goal of the cult is establishing a kind of 'Third Reich' Salafist caliphate stretching from Chechnya to the Philippines that will restore pride and power to "Muslims" (the ones that are left after the bad Muslims have been enlightened as to the true 'path' or eliminated); hence their name Forsane Alizza -The Knights of Pride.
Forsane Alizza has links to other radical Islamist groups in Europe, such as al-Muhajiroun / 'Islam4UK' in Britain and 'Shariah4Belgium', 'Muslims Against Crusades' as well as 'Revolution Muslim' in the United States. Al-Muhajiroun means "the Emigrants". The name comes from their 'target market', the children of traditional Islamic parents who immigrated to the West. These Islamo-Fascist cult's modus operandi is not unlike the Hitler Youth movement of the Nazi's, brainwashing the youth with magazines, and sending them to specialized indoctrination schools and camps with their 'brothers' and SS style (Mujahedeen) elite training, how to be 'good Muslims' just like the Nazi's did in the 1930's by teaching the 'jugend' how to be 'good Germans'. The devotees would then have no qualms about the war ahead and what had to be done to the 'untermench' (Jews, Crusaders and Takfiri or moderate/traditional Muslims). The allies upon liberating Eastern Europe could not believe how civilized people could commit the atrocities that the Einsatzgruppen did especially against women and children. These Hitler Youth graduates were formed into heartless death squads responsible for the murders of over 1,000,000 people, mainly Jews including women and children in occupied Eastern Europe between 1939 and 1944.
It is no surprise then that when today's Wahhabi Salafi Takfiri Jihadi's strike whether its Bali, Beslan or Toulouse, they do so without mercy and show no remorse afterward if they survive. Indeed they often laugh and smile chanting "Allahu Akbar" like the Bali mass murderer Amrozi bin Nurhasyim did when sentenced by an Indonesian Court rejecting his defence that his actions in 2002 planting bombs that indiscriminately killed 202 tourists because he was seeking to 'strike at America and its allies, especially Israel' were justified under Islam.
If we in the West allow them and other Wahhabi Salafi Takfiri's free reign to radicalize our youth and the Wahhabi warpath will be strewn with the lives of more innocents in our homelands and ordinary Muslims will start to face persecution from an ill-informed public. This will play into the hands of Al Qaeda and ISIS and their narrative of a clash of civilizations and so become a self-fulfilling prophecy.
Security agencies and Police must be able to fully investigate radical hate preachers the mosques, bookshops and internet sites known to incite, support and facilitate hatred, extremism and terrorism. How else can lone wolves be interdicted before they execute their schemes? For example:
Islamic Center of Queens on 37th Avenue Woodside (aka Masjid al-Fatima) which was founded by Brother Aqeel Khan and taken over by radicals from the Wahhabi Salafi group Hizb ut Tahrir and associated group al-Muhajiroun/Sharia4UK (via Omar Bakri Mohammed)
•    American Al-Muhajiroun member Syed "Fahad" Hashmi frequented the Mosque. He was indicted on terrorism charges in May 2007
•    Sajil Shahid / Sajeel Shahid also went to this Mosque. Sajeel was one of the Wahhabi Salafi mentors of the London 7/7 tube bombers setting up a safe house for them during their bomb making training in Pakistan. Shahid is associated with the Queens mosque by reason of his being both a leader of al-Muhajiroun in Pakistan as well as UK. Britons were outraged this year to learn he and his brother Adeel Shahid set up and ran for the last 5 years a government funded Wahhabi Salafi primary school 'Ad-Deen' in Ilford Essex using the pseudonym Abu Ibrahim. He said in an interview
•    ' We see the US and British governments as the biggest terrorists in the world.'
•    Al Muhajiroun and its leadership (through such operatives as brothers Sajil and Adil Shadid and associates such as Junaid Babar) used Lahore Pakistan as a base to train British Muslims to perform armed jihad in Af-Pak, Chechnya, Bosnia and UK. Richard Reid the Al Qaeda shoe bomber was a regular attendee of the Essex Islamic Community Centre before his failed attempt in 2001 to blow up American Airlines Flight 63 over Miami. Several jihadi brothers meeting at Ilford for 'prayer' were also foreign fighters with the Taliban in AF-Pak and now Syria/Iraq.
•    "'Al-Muhajiroun (aka Sharia4UK) has one goal,' said Anjam Choudry, its UK chairman. 'We would like to see the implementation of the sharia law in the UK. Under our rule this country would be known as the Islamic Republic of Great Britain. To do that, attracting young Asians is not enough. So we are making a conscious effort to recruit large numbers of non-Muslims. 'Whites, Chinese, Japanese and Indians in this country are all bored with the capitalist system. It's a bankrupt ideal. We have found that young non-Muslims, like our Asian followers, want something new. You can tell that from the anti-globalisation movement. So we're offering them something pure: a religious mission, the values of sharia law and jihad.'" http://www.theguardian.com/uk/2002/feb/24/religion.september11
That is one of the reasons why Anjam Choudry, loves and promotes ISIS so much as they are imposing Sharia law strictly wherever their black flags capture a town in Syria or Iraq.
•    
"In July 2006, while London mourned the victims of 7/7 on the first anniversary of the attacks, the Islamist Mohammed Sawalha held an exhibition celebrating Islam. This Islam Expo, held at Alexandra Palace in north London. Here Sajil Shahid had a stall, promoting Islamic computer games…. Al Muhajiroun members such as Abdul Raheem Saleem, aka "Abu Yahya" in 2006 demonstration in Sloane Square, where placards called for the beheading of "those who insult Islam" … Abu Hamza,the radical preacher at Finsbury Park Mosque (and leader for a time of UK Muhajiroun had a role to play in the brainwashing of) Zacarias Moussaoui, the "20th man" in the 9/11 conspiracy" http://www.islam-watch.org/adrianmorgan/How-Britain-Encouraged-Terrorism2.htm
•    • Masjid al-Fatima Mosque also has links to Pakistani/American Wahhabi Salafi terrorist Moahmmed Junaid Babar who was implicated as a bomb instructor at a Lahore terrorist training centre used by the radicalized Muslim youths who committed the 2005 London 7/7 Bombings. He grew up in Queens NY before becoming radicalized by Al Muhajiroun's with Abu Hamza al-Masri and Omar Bakri Mohammed. Babar was an associate of Pakistani/Canadian Momin Khawaja, andOmar Khyam who were part of a fertilizer bomb plot in London. He was also an associate of Kazi Nurur Rahman of East London who was planning a Mumbai style attack in the UK (having been trained by the Lashkar-e-Taiba (Let) who carried out that atrocity as well as being part of the fertilizer bomb plot. Kazi Rahman was jailed for 9 years and will be released this year. Babar although guilty and liable for a life sentence went to prison for only 4 years being released in 2011 (as part of a plea bargain). He said in a BBC TV interview "I will kill every American that I see." https://www.youtube.com/watch?v=0zAHW1MVTP4
Salafi Lone Wolves and Wahhabi-Salafi hate preachers who radicalize them are hatchet wielding ISIS jihadists on our streets seeking to do the 'will of Allah' as they are brainwashed to believe with radical zeal, especially if freshly 'converted'.
How does one stop the Wahhabi warpath? Deal with KSA funding of Wahhabi Mosques and Islamist 'Centres' in our homelands and shut the mouths of the Salafist hate preachers and you minimize the Jihadist threat at our Parliaments and on our streets. Hadal Muhajiroun/Sharia4UK been dealt with in London, Forsane Alizza/Sharia4France, Sharia4Belgium been dealt with sooner by appropriate laws and LEO in France and Belgium, and hadMasjid Al Salaam & Education Centre and BCMA been dealt with in Canada and the poison dripping from the hate preachers lips who useMasjid al-Fatima dealt with in New York, London's '7/7', the Woolwich slaying, the Toulouse and Brussels massacres would not have happened and Patrice Vincent would be alive today and also Nathan Cirillo ( whose funeral is pictured above) would be alive today and the New York policemen would not be in hospital from axe wounds of the Wahhabis on the warpath.
The UN Counter-Terrorism Committee Executive Directorate (CTED) at a regional workshop on incitement and violent extremism held in Nairobi November/December 2011 reaffirmed the UN's policy that States need to prohibit and prevent incitement to terrorist acts motivated by extremism and intolerance.
It is clear that the United Nations General Assembly circumscribes the right of people (including religious preachers and political leaders of whatever ethnicity) to have freedom of opinion and expression and dissemination of ideas (Article 19 The Universal Declaration of Human Rights 1948) by the necessary caveat that laws can and should be made to curb that freedom for the protection of national security and the rights of others (Article 19 International Covenant on Civil and Political Rights 1966).
Moreover in 2005 the Security Council of the UN made Resolution 1624 concerning threats to international peace and security caused by acts of terrorism condemning in the strongest terms the incitement of terrorist acts.
The UN repudiates any attempts at the justification or glorification (apologie) of terrorist acts that may incite further terrorist acts. The international community recognizes that incitements of terrorist acts are motivated by extremism and intolerance and that this poses a serious and growing danger to global communities.
Many terrorists masquerade as religious organizations and so the UN has made it clear that States must prevent the subversion of educational, cultural and religious institutions by terrorists and their supporters.
The Salafi-Takfiris seek like the Nazi party or the Bolsheviks, to be the vanguard of their own form of global revolution of what they see as their constituency (not Arians or the proletariat as Nazis and communists do) but of the world wide Ummah of Muslim people who they are actively seeking to convert to their cause and their dogma. They do this primarily through the financial and ideological infiltration and takeover of traditional Muslim mosques, educational institutions and 'charities'.
If there is trouble with Turkey in relation to Cyprus or with respect to the treatment of Muslim minorities in Greece, it would serve Greece well to make lawful catagorizations and distinctions in their laws and policies based on a thorough understanding of the real source of terrorism. That way it can withstand the international pressure and scrutiny that may come to try and exploit any domestic problems that may arise from the country trying to protect its legitimate national interest.
In a recent article in 'Defecnegreece.com', Ionnis Michaletos titled, 'Radical Islam passing through Greece' (Nov 25 , 2011), the point is made that Greece in its delicate financial state is at serious risk from domestic terrorism and a transit point for the flow of terrorist resources across its borders and further into Europe.
However, it is dangerous, against the UN resolutions and counter-productive to label people too broadly by reference to religious, ethnic or national profiling as 'terrorists'. For example the use of 'Islamists' by Ioannis and many others is unfortunate. The perpetrators of terrorist acts in the name of 'Islam' are not really 'Muslims' at all but simple political terrorists who try and legitimize their criminality and hatred by adopting the mantle of religion. By analogy it would be unjust to call anarchists who commit terrorist acts as 'Orthodox Extremists/Orthodoxists' even if the anarchists sought to justify their criminality by reference to the Orthodox religion.
The better approach would be to call them by the name of their philosophy; 'Salafi-Takfiris'.
They are the Islamo-fascist ideological umbrella, source of funds and foot soldiers for Al Qaeda and associated movements (AQAM); Indonesian 'JI' ; Pakistani 'JeM'; 'LeJ'; Moroccan 'Direct Path'; Algerian 'GSPC' Philippines 'Abu Sayyaf', etc and lone wolves/home-growns.
99.99% of the terrorist problem in Greece and the West (whether cells or lone wolves) does NOT come from traditional/orthodox Islam but from the well-funded and extreme Salafi-Takfiris (AKA Salafi-Jihadis).
Any Greek who is serious about wanting to know the truth behind unrest at home or in the Middle East should simply type 'Salafi' into the Google box before the issue they want to research. This will open up avenues of investigation that can 'cut through' the media speak that sometimes play to the tune of the rich and powerful who have an unfortunate financial vested interest in the nation states that support them that often leads to misinformation in the global media.
Read articles and books on Salafi- Takfiris and then you will see the scale and nature of the threat not just to our Greek homeland but also to millions of traditional Muslims who they hate as much as us. For example a Muslim referred me to an excellent small book 'Terror's Source' by Vincenzo Oliveti. Even though it's a 2002 book, it is well worth reading.
In fact because its central thesis is that Takfiris are spawned from Salafis and Salafis are the growing in number and themselves spawned from state sponsored/petro dollar driven Wahhabi infrastructure. Their game plan is the world 'take over' of mosques in the West, nation states in the Middle East then the mobilization of them against the West.
It is the current generation of ordinary orthodox Muslims more than the West that are currently the victims of this right wing 'putsch' into the West via traditional/orthodox Islam.
Rather than ethnic/cultural profiling and casting the net wide in a discriminatory manner against all Muslims or people from the Middle East, all law enforcement (LE) has to do to maximize its effectiveness both at counter radicalization and interdiction of lone wolves and extremist cells is to concentrate their efforts against all and any forms of Salafi-Takfiris and the nation states that sponsor them.
That includes funding (whether through so called 'charities or schools) and propaganda (whether that be disguised as religion or not).
If all else fails 'follow the (source of the) money' and make laws that stop that flow and you will reduce the risk of contagion and brainwashing of home-grown individual terrorists and cells.
If you do not tomorrow's generation of Muslims may well be press ganged; financed or duped into Salafi-Takfirism.
It would serve the Greek people well if the war on terrorism properly defined who the 'terrorists' are (especially as Al Qaeda was but a form of Salafi-Takfirism).
The term 'terrorist' should therefore not be classified as 'Islamists' but rather 'Salafi-Takfiris' and that adherents to that philosophy be named in the anti-terrorist legislation as 'terrorists' or 'supporters of terrorist organization'.
Once the law is focused on the real threat (in our Greek homeland) the imposition of criminal sanctions can be effective and non-discriminatory. Also with broad community dialogue with Islamic communities in Greece with this understanding (whether they be domestic or refugees) can assist to 'inoculate' the broad Islamic community (on our own soil and in Europe more broadly) from contagion of this extremist group. In this way the authorities in Greece can protect the national interest in conformity with international law.
Impact of Terrorist Organizations in the Middle East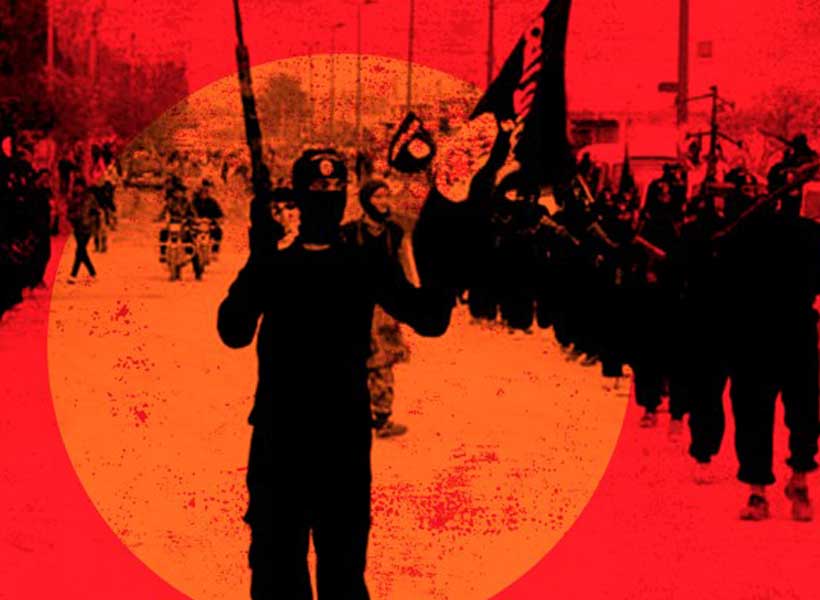 Terrorism is a significant variable in security studies and it is hindering a wide range of safety. Likewise, because of the emotional expansion in psychological militant assaults in the course of the most recent twenty years, have economies have found a way broad ways to work on the political, social, and financial circumstances by diminishing outer struggles and fear monger assaults.
The Global Terrorism Database (GTD) distinguishes psychological oppression as a danger or genuine utilization of illicit or vicious power by a non-administrative individual or gathering to accomplish a political, monetary, strict, or social objective through dread. This is on the grounds that these exercises are intended to make mental impacts and their belongings go past the survivors of fear-monger occurrences.
Definitions of terrorism are dubious because of issues of marking activities as psychological warfare advances the judgment of the entertainers, which might reflect philosophical or political predisposition. Definition of terrorism as characterized by the Global Terrorism Database (GTD) is termed as "a non-state entertainer's compromised or genuine use of unlawful authority and viciousness to attain a political, monetary, strict, or social purpose through dread, coercion, or scaring." The people in issue, or the victims of fear-based oppression, have little in common with the fear-mongers, but they address a larger human population whose response the fear-mongers need. It is critical to comprehend that fear mongers are sane entertainers. They have a particular reason for their utilization of savagery and guess that it will make a response from the crowd that they are focusing on.
According to the GTD (2018), the Middle East has accumulated the greatest number of losses on the planet, notably since roughly 2001. Due to challenges such as high unemployment rates, money shortages, single-item financial elements, low levels of per capita payments, and slow monetary growth in the Middle East, these countries must rely on foreign speculation to beat these problems. Given the financial needs of these countries, bringing in an unfamiliar endeavour can play an important role. Differentiating the effects of capital flight and fear- based negative events in these countries might help policymakers improve or maintain business as usual.
In 2016, Iraq had 2,965 terrorist attacks, Afghanistan had 1,342, and Syria had 366. Conversely, there were 30 fear-monger assaults in all of Western Europe around the same time. However, the Global Terrorism Database notes that the number of fear-mongering attacks in Europe is increasing, the situation in the Middle East is far more concerning—a region where assaults are a piece of day-to-day existence for some residents.
The costs of psychological warfare, on the other hand, go far beyond literal annihilation. There are also significant social and financial consequences in the Middle East. ISIS has scoured a large number of historical heritage places in Iraq and Syria. Given their social and historical significance, the worth of many of these locations is incalculable. According to some sources, the sale of stolen antiques on the black market may be ISIS' second-largest source of revenue, after oil. Some of these antique relics have been discovered in London's antique shops. UNESCO has added a number of important locations to its list of endangered places due to pillage and obliteration, including six new sites in 2013.
The emotional drop-off in the travel business inside Syria and Iraq adds to these disasters. The Syrian Ministry of Tourism has attempted to aid the tourism business by distributing a series of YouTube recordings. The recordings show Syria's recognisable blue waves and beautiful seashores, in an effort to rehabilitate a country that many associate solely with war atrocities. In 2011, just before the Syrian civil war reached its most destructive stage, 8.5 million tourists visited the country, contributing almost $8.3 billion to the economy (around 13.5 percent of Syria's GDP). In 2014, however, only 400,000 tourists visited Syria. Several nations, including Tunisia and Egypt, have seen similar drops in the travel industry following psychological oppressor attacks, causing massive economic damage.
Oil is one of the Middle East's most basic endeavours, and terrorism has a huge impact on it. Oil offices have been identified by psychological militants in a few Middle Eastern countries, causing supply shortages. Because of ISIS attacks, Iraqi oil production dropped by as much as 320,000 barrels per day at one time. Various oil offices are included in ISIS' jurisdiction. The profits from oil sales go to the psychological militant group, diverting funds that would otherwise go to public foundation programmes. ISIS held 60% of Syria's oil reserves in 2014, and the group made approximately $3 million per day from the illegal oil trade. Despite the fact that ISIS has recently lost a lot of territory, it still controls large wells in northern Iraq, preventing Baghdad from collecting much-needed cash.
Psychological oppression has a considerably greater impact on the Middle East's economy than it does on the European economy. Given that the Middle East has seen the sharpest increase in illegal intimidation over the past 15 years, it appears to be a basic mistake that assessments have not attempted to gauge the absolute cost of psychological tyranny.
Organizations in Western nations which store these investigations are, maybe justifiably, more concerned about the impact of psychological persecution on their own countries. It is simple for the Western world to excuse the expense of psychological warfare in the Middle East since it is both far away and a piece of day-to-day existence for the area's kin. Interestingly, demonstrations of terrorism in the West are considered perilous abnormalities.
While the actual effects of terrorism in the Middle East should be the primary focus of counterterrorism efforts, the financial consequences should not be disregarded. Estimating the cost of psychological warfare as a means of identifying knowledge gaps and obstacles has merit. Counterterrorism authorities should help alleviate the excessive financial repercussions that fanatic gatherings have on the Middle East by recognising and securing vital territorial income streams like the tourism industry and oil.
The Deadliest Enemies: China's Overseas Military Bases in Central Asia and Uyghur's Turkestan Islamic Party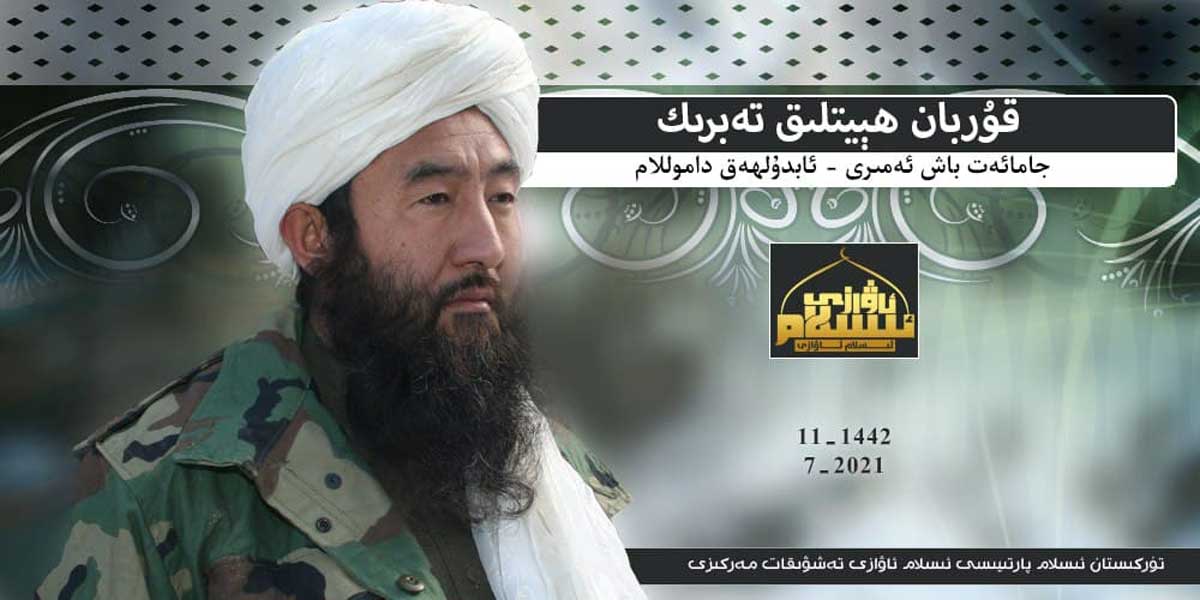 Amid the burgeoning sentimental relationship between Beijing and the resurrected Taliban's Emirate 2.0, the al Qaeda-affiliated Turkestan Islamic Party (TIP) has aggravated its propaganda war against Communist China, hence cleverly concealing its historically faithful jihadi bonds with the Afghan Taliban. Despite the Taliban's assurances of non-interference in China's internal affairs, Beijing is building up its military presence in post-Soviet Central Asia. One example is its establishment of military bases in the Af-Pak-China-Tajik strategic arena near the isthmus of the Wakhan Corridor in Tajikistan's Gorno-Badakhshan province.
Although China did not camouflage its contentment with the failed US policy in Afghanistan and sought to leverage the Taliban victory as its foreign policy asset, Beijing has faced the Taliban's elusive stance in curbing the Uyghur jihadists challenges. Today, the Celestial is well conscious of its harsh realities. With the withdrawal of the US forces from Afghanistan, Beijing lost a safe buffer zone in the strategically critical Afghan-Chinese borders area in Badakhshan, which has afforded with free secure area for over 20 years. While the US's presence in the region disturbed China, it nevertheless provided Beijing with relative stability and protected from the infiltration of global al Qaeda elements into the Xinjiang Uyghur Autonomous Region.
Therefore, by showcasing its concern over its instability in the neighboring country, Beijing prefers to pressure Taliban on security matters, claiming that Afghanistan should not become a safe haven for terrorist organizations such as the Turkestan Islamic Party. On October 25, during the bilateral meeting in Qatar's Doha, Chinese Foreign Minister Wang Yi pressed Taliban's Acting Deputy Prime Minister Mullah Abdul Ghani Baradar and Acting Foreign Minister Amir Khan Muttaqi to make a clean break with Uyghur jihadists of TIP and to prevent Afghanistan from becoming a hotbed of global terrorism.
The Taliban's Interim government is accustomed in responding to such external pressures from its neighbors and the international community. The typicality of its response lies in the denial of the presence of Central Asian and Uyghur terrorist groups on Afghan soil, further wittily dodging the topic of its ties with al Qaeda. Taliban strategists seeking international recognition have apparently developed cunning tactics to carefully conceal their ties to al Qaeda and Central Asian jihadi groups, while maintaining the bayat (oath of allegiance) of veteran strategic partners in holy jihad.
And this time, Taliban representative Suhail Shaheen voiced a stock answer, stating "many Uyghur fighters of TIP have left Afghanistan because the Taliban has categorically told them there is no place for anyone to use Afghan soil against other countries, including its neighboring countries." But the Chinese authorities are well aware of the Taliban's insincerity on this matter. In turn, the Taliban realized that the authorities of China and Central Asian states did not believe their statements. As a consequence, Beijing denied the Taliban's claims, claiming that approximately 200-300 Uyghur militants of TIP currently live in the Takhar province near Baharak town.
Certainly, to calm Chinese concerns and encourage deeper economic cooperation with Beijing, the Taliban has removed TIP Uyghur jihadists from the 76-kilometer Afghan-China border area in Badakhshan to the eastern province of Nangarhar in early October. The Taliban's double play testifies their walk on a fine line between pragmatism and jihadi ideology, especially when they simultaneously want to look like a state and maintain a historical relationship with al Qaeda.
A short look at Taliban-China relations
Since the mid-1990s, the Af-Pak border arena has remained at the center of China's security and counter-terrorism strategy. Chinese policymakers were concerned that the TIP's Uyghur militants found refuge in Afghanistan's border region of Badakhshan and are waging a decades-old holy jihad to liberate Eastern Turkestan from the iron claw of Beijing. Within this framework, China's counter-terrorism policy aims to prevent the challenge of the TIP Uyghur jihadists who have been deeply integrated into global al Qaeda's structure over the past quarter-century. This undertaking surfaced on Beijing's agenda since the collapse the pro-Moscow regime of Mohammad Najibullah in 1992 and became extremely acute after the Taliban's lightning seizure of power in August 2021.
In order to break the long-standing and trusted jihadi ties between TIP and the Taliban, Beijing has emerged as a pragmatic backer of the Taliban's new rule, promising economic and development support through its Belt and Road Initiative (BRI). For its part, the Interim Afghan government, seeking international recognition, has called China a most important partner and pushed for deeper cooperation with Beijing.
Following the steps of its historical diplomacy of flexibility and pragmatism from the Qing dynasty, Beijing has forged a pragmatic and operative relationship with the Taliban for nearly thirty years. Since Taliban's first rise to power in 1996, this pragmatic relationship has been centered in China's counterterrorism strategy. Guided by the "Art of War" strategy of the ancient Chinese philosopher Sun Tzu, Beijing decided to "defeat the enemy without fighting". In 1999, China launched flights between Kabul and Urumqi, the capital of Xinjiang Uyghur region, and established economic ties with the Taliban who patronized Uyghur militants of the East Turkestan Islamic Movement (ETIM – now TIP).
In December 2000, China's Ambassador to Pakistan Lu Shulin met with the Taliban's founder leader Mullah Omar in Kandahar, in which Lu voiced Beijing's position on the need to stop harboring Uyghur jihadists operating in Afghanistan. Consecutively, the Taliban anticipated that China would recognize their government and prevent further UN sanctions. During the meeting, Mullah Omar assured Lu that the Taliban "will not allow any group to use its territory for any activities against China." But this deal was only half materialized. While Omar did restrain Uyghur jihadists to attack China's interests in Af-Pak zone, he did not expel them from Afghanistan. And Beijing did not oppose new UN sanctions against the Taliban, it only abstained.
Following the collapse of Mullah Omar's so-called Sharia regime after 9/11, China did not sever its ties with the Taliban leaving room for strategic change in the future. Putting eggs in different baskets, in 2014-2020, China secretly hosted Taliban delegations in Beijing several times and provoked them to active struggle against foreign invaders for the liberation of the country. However, China's central focus in their contacts with the Taliban has always been to curb the Uyghur jihad against the Celestial and build a first line of defense in the Wakhan Corridor along the Af-Pak-China-Tajik strategic arena.
Hence, according to China's Counter-Terrorism Strategy, securing BRI strategic projects overseas from TIP attacks and blocking the Salafi-Jihadi ideology in Xinjiang became even more important for Beijing since the Taliban overtook the power. Counterterrorism and concerns of Islamic radicalization were the justification for China's crimes against humanity in Xinjiang, where the CCP has imprisoned more than 1.5 million Uyghurs, Kazakhs and Kyrgyz Muslim minorities in concentration camps, manically depriving them of their religion, language and culture since 2014.
China's military footprint in Central Asia
Predictably, the abrupt US withdrawal from Afghanistan encouraged Beijing to continue its aggressive and assertive foreign policy toward Central Asia to expand its BRI projects in the region. If before, in exchange for its economic assistance, Beijing demanded from Central Asian nations to adhere the "One-China policy" (recognition Taiwan as part of PRC) and support its war against "three evils" (separatism, religious extremism and international terrorism), then now it is also stepping up the military footprint in the region.
On October 27, the Tajik Majlisi Namoyandagon (lower house of parliament) approved China's proposal to fund the construction of a $10 million military base in the Gorno-Badakhshan Autonomous Province near the intersection of the Af-China-Tajik borders arena. The agreement which reached between Tajikistan's Interior Ministry and China's Public Security Ministry, indicates the new base would be owned by the Rapid Reaction Group of the Interior Ministry.
This is not Beijing's first overseas military base in Central Asia. China already operates a military base located 10 km from the Tajik-Afghan border and 25 km from the Tajik-Chinese border in the Tajikstan's Gorny Badakhshan province on the isthmus of the Wakhan corridor. Thus, the Chinese base overlooks a crucial entry point from China into Central Asia, Afghanistan and Pakistan. In accordance with secret agreements signed in 2015 or 2016 between China and Tajikistan, Beijing has built three commandant's offices, five border outposts and a training center, and refurbished 30 guard posts on the Tajik side of the country's border with Afghanistan.
In July 2021, the Tajik government offered to transfer complete control of this military base to Beijing and waive any future rent in exchange for military aid from China. The Chinese military base in Tajikistan has no regular troops of the People's Liberation Army (PLA), but has representatives of the People's Armed Police (PAP). It is worth pointing out that China, concerned about the activities of TIP's militants in Xinjiang and their potential links with transnational terrorism, adopted the first counter-terrorism legislation on December 27, 2015. The law provides a legal basis for various counter-terrorism organs, including the PAP, empowering it with broad repressive functions. PAP members currently serve at China's overseas military base in Tajikistan, the main function of which is counter-terrorism monitoring of Tajik-Af-Pak border movements.
It is imperative to note that China is concentrating its military facilities not in the depths of Tajik territory but precisely on the isthmus of the vital Wakhan corridor at the Af-Pak-China-Tajik borders intersection. In the mid-90s, Uyghur militants fled China's brutal repression via the Wakhan corridor to join the Taliban, al Qaeda and TIP in Afghanistan. In their propaganda messages, TIP ideologists often mention the Wakhan Corridor as a "Nusrat (victory) trail" through which the "long-awaited liberation of East Turkestan from the Chinese infidels will come."
The mastery of the Af-Pak-China-Tajik strategic arena is currently critical to Beijing for several reasons. First, the holding the Wakhan Gorge allows China not to depend solely on the will of the Taliban to prevent attacks by Uyghur jihadists of TIP. Secondly, it gives China an additional lever of pressure on the Taliban to sever their ties with Uyghur militants, playing on the contradictions between Tajikistan and the Afghan Interim government. And finally, Beijing is well positioned to protect its future investments in the Afghan economy through the BRI project.
China's aggressive and assertive move into Russia's traditional sphere of influence does not make the Kremlin nervous as much as the US military presence in the region. Quite possibly, China's expansion of its military presence in Tajikistan was coordinated with Russia, which considers Central Asia to be its southern flank. Because Tajikistan, Kyrgyzstan and Kazakhstan are part of the Russian-led CSTO military alliance, opening a foreign military base in one of them requires the consent of this military block. Now, the two most considerable regional powers, Russia and China can be expected to pursue common counterterrorism strategies through the coordination and information-sharing on TIP Uyghur jihadists and Russian-speaking fighters based in Taliban-led Afghanistan.
Propaganda war between Communist China and Turkestan Islamic Party
As Beijing tries to fill the power vacuum left by the United States and expand its political and economic influence over the Afghan Taliban's Interim Government, the veteran Uyghur jihadi group of Turkestan Islamic Party (TIP) and newly emerged Katibat al-Ghuraba al-Turkestani (KGT) are respectively intensifying their ideological war against the China's Communist regime.
The media center Islam Avazi (Voice of Islam), the TIP's propaganda machine, systematically and vociferously criticizes the Chinese Communist government as "atheist occupiers" and "Chinese invaders" for occupying the lands of East Turkestan. Recently the TIP's main mouthpiece in its weekly radio program on the Uyghur-language website 'Muhsinlar' stated that "China's overseas military bases are evidence of its evil intentions to occupy new Islamic lands through creeping expansion." Then the Uyghur speaker insists that "temporarily settling in new lands, the Chinese kafirs (disbeliever) will never leave there, a vivid example of which is the tragic experience of East Turkistan, whose religion, culture and history are Sinicized, and its titular Muslims are being brutally repressed."
Our research indicates that despite their longstanding involvement in the global jihad in Afghanistan and Syria and their strong alliances through oaths of allegiance (bayat) with al Qaeda, Taliban and Hayat Tahrir al-Sham (HTS), the central ideology of Uyghur Jihadists is the fight against the Chinese Communist regime. The strategic goal of the Turkestan Islamic Party is to liberate the historical lands of East Turkestan, now known as Xinjiang, from the occupation of the Chinese "communist infidels" and to build its own state with Sharia rule there. In their regular statements, audios and videos, TIP propagandists raised the victimization of Uyghur Muslims during China's occupation of East Turkistan, which has long been a key theme in TIP's ideological doctrine.
Amid establishing Chinese overseas military bases in Central Asia, TIP's media center Islam Avazi has sharply intensified anti-Beijing propaganda. Both the Taliban and TIP have double standards in this regard. Criticizing the Chinese Communist regime, TIP deliberately avoids and never condemns Taliban's recent close ties with the China. At the same time, when the Taliban recently criticized New Delhi for persecuting Muslims in Indian-administered Kashmir and call themselves defenders of the oppressed Muslim Ummah, they tried to sidestep the topic of China's crackdown on Uyghurs in Xinjiang.
Future of Uyghur Jihad in Post-American Afghanistan
Thus, even though the TIP remains an essential player of global jihad and a vanguard for the Uyghur cause, China's pressure on the Taliban and its military bases in Central Asia will force Uyghur fighters to curb their jihadi ambitions in post-American Afghanistan. Undoubtedly, as before, the Taliban will continue their attempts to marginalize Central Asian jihadi groups in Afghanistan, making them completely dependent on their will and exploiting them for their political purposes.
It is difficult to predict to what extent the Uyghur jihadists have the strength and patience to withstand Taliban moral pressure and Chinese intelligence persecution in the new Afghanistan. Interestingly, researchers at the Newlines Institute claim the Taliban's collaboration with Chinese military advisers present in Afghanistan. According to a senior source within the Taliban, "some 40 advisers from China (including some military ones) deployed to Afghanistan on October 3." Therefore, it will be difficult for TIP to maintain its developed propaganda apparatus, to enhance its organizational capabilities in the new realities of Afghanistan, when Chinese overseas military bases are breathing down its neck.
Beijing's military footprint on the Af-Pak-China-Tajik border arena will force TIP to demonstrate its diplomatic and strategic ability in seeking support and solidarity from numerous umbrellas jihadi organizations such as al Qaeda, Jalaluddin Haqqani's Haqqani network, the Afghan and Pakistani Taliban, HTS, and even Islamic State in Khorasan (IS-K). Suppose al Qaeda continues to weaken, and IS-K grows stronger via targeted attacks and successful recruitment. In that case, Central Asian jihadists may change their jihadi flag and join IS-K. The most capable defectors from al Qaeda to ISIS were Uzbek, Tajik and Uyghur foreign fighters in Afghanistan, Syria and Iraq, as their experience has shown.
Any TIP's move to take the jihad back to Xinjiang for its liberation, undoubtedly, will face steep odds. Beijing's repressive security measures, such as high-tech mass surveillance and mass detention of Uyghurs in so-called re-education camps, have long deprived TIP of its network in Xinjiang. Worries that TIP is poised to ravage Xinjiang, therefore, seem overblown. With demographic changes in the Xinjiang region, where the Han population is almost the majority, the TIP has lost its social underpinning and perspective of waging jihad within the country.
In conclusion, wary of antagonizing Beijing and its dependence on Chinese economic largesse, the Taliban Interim government will progressively reduce its support for Uyghur jihadists. The establishment of Chinese military bases on the isthmus of the Wakhan Corridor and the strengthening of its anti-terrorism initiatives, combined with the monitoring of the Af-Pak-China-Tajik arena, call into question the extent to which TIP can conduct operations against China's BRI.
Lastly, a rapprochement between China and the Taliban leaves TIP cornered, limiting room for maneuver and forcing some Uyghur Muhajireen (foreign fighters) to carry out a hijrah (migration) to Syria's Idlib province to join their fellow tribesmen from Xinjiang. Nevertheless, despite this grim appraisal of TIP's prospects in post-American Afghanistan, it can capitalize from its commitment to transnational jihad and expand its international network exploiting the Syrian melting pot. Indeed, given the physical remoteness from China's overseas military bases, the Syrian quagmire will give the TIP a certain latitude, strengthening its ability to assert itself on the global jihad.
Author's note: This article was first published by a SpecialEurasia Research Institute, which partners with Modern Diplomacy.
Can the Taliban tame ETIM?
The Turkestan Islamic Party (TIP) is also known as the East Turkestan Islamic Movement (ETIM) is a Uyghur Islamic extremist organization founded in the Xinjiang province of China. TIP is the new name, although China still calls it by the name ETIM and refuses to acknowledge it as TIP. The ETIM was founded in 1997 by Hasan Mahsum before being killed by a Pakistani army in 2003. Its stated aim is to establish an independent state called 'East Turkestan' replacing Xinjiang. The United States removed it from its list of terrorist Organizations in 2020. The group and its ties to Muslim fundamentalism have compounded Chinese concerns about the rising threat of terrorism within the country.
In Tianjin, the Taliban's political chief Mullah Abdul Ghani Baradar again pledged to "never allow any force" to engage in acts detrimental to China. Suhail Shaheen, the Afghan Taliban's spokesperson, said in an exclusive interview with the Global Times that many ETIM members had left Afghanistan because Taliban had categorically told them that Afghanistan can't be used to launch attacks against other countries. The Chinese Foreign Minister Wang Yi had also asked the Taliban to crack down on the ETIM, which is based out of the Xinjiang province. In view of the Taliban's pro-China stance on the ETIM, the article will assess the feasibility of the Taliban's promises of not providing sanctuaries to the groups which are direct threat to the national security of China.
First, this statement surprises the experts in view of the Taliban's historic relationship with the ETIM. According to a recent United Nations Security Council report, ETIM has approximately 500 fighters in northern Afghanistan, mostly located in Badakhshan province, which adjoins Xinjiang in China via the narrow Wakhan Corridor. Most of Badakhshan is now under Taliban control, but according to some reports, Tajik, Uzbek, Uighur and Chechen fighters comprise the bulk of the local Taliban rank and file, rather than Pashtun fighters. This scenario appears very challenging for the top leadership of the Taliban to deny sanctuaries to such loyalists.
Second, ETIM is operating in Afghanistan since 1990. It has strong links with the local Taliban commanders. The local Taliban commanders may put pressure on the top leadership or hinder the extradition of ETIM members from Afghanistan. Zhu Yongbiao, director of the Center for Afghanistan Studies at Lanzhou University, thinks that ETIM members in Afghanistan still have some influence. It may not be easy for the Taliban to fully cut ties with all ETIM members in Afghanistan as it may hurt other military militants that used to support it.
Third, the Taliban's capacity to tame the ETIM is limited because its all members and leadership have scattered across Afghanistan, Syria and Turkey. Zhang Jiadong, a professor with the Center for American Studies at Fudan University in Shanghai, told the Global Times, "In recent years, the ETIM also changed its living areas overseas. The exact number of ETIM members is hard to know but "its core members are living in countries including Pakistan, Syria, and Turkey. More of them stay in Syria than in Afghanistan and have been keeping a low profile in recent years".
Fourth, the ETIM has developed close ties with international militant organizations, including Al Qaeda. Moreover, Al Qaeda has significant influence over the Taliban. Al Qaeda has ability and resources to sabotage the extradition of ETIM members from Afghanistan. Some militant organizations including IS-K have developed the ideological differences with the Afghan Taliban. IS-K recently used a Uyghur fighter for suicide campaign in Afghanistan just to show fissure between the Taliban and ETIM. So, this trend can be a challenge for the Afghan Taliban.
The Taliban's new stance of not providing sanctuaries to the ETIM contradicts with some of its founding principles. The Taliban's new version on ETIM is not easy to follow. Time will be the true judge of the feasibility of Taliban's new stance.