Our enemy in the West is not Islam, it's a fifth column of Wahhabi Salafi hate preachers and their appeasers who allow the Wahhabi Salafi Takfiri Jihadi ideology to proliferate and radicalize Muslim youth to commit atrocities here and abroad as foreign fighters.
The West cannot allow the extremists to hide behind the skirts of religion, so called charities and misguided notions of free speech to facilitate radicalization and lone wolf terrorism in our homelands.
The Council of American-Islamic Relations (CAIR) describes itself as a "non-profit, grassroots membership organization … established to promote a positive image of Islam and Muslims in America," to protect Muslims from hate crimes and discrimination, and to present "an Islamic perspective on issues of importance to the American public." However an investigation of its activities and publications (in Arabic) shows that CAIR supports Wahhabi Salafi ideology and are instrumental in the propagation of that cult throughout America and have been the root cause of radicalization of terrorists. It is reported that CAIR have been instrumental in Wahhabi Salafi cult infiltrating or controlling over half the mosques in America with the help of huge donations from Saudi Arabian sources and so-called charities in the US such as the Holy Land Foundation for Relief and Development (HLF)headquartered in Richardson, Texas with branch offices in New Jersey, California, and Illinois. The Freedom House year long investigation concluded in its 89 page report, "Saudi Publications on Hate Ideology Invade American Mosques." that hundreds of Saudi documents disseminated at Wahhabi Salafi mosques in the US are telling America's Muslims (surreptitiously in Arabic) that it is a religious obligation for all 'good Muslims' to hate Christians and Jews.
With the threat of fanatical lone wolves being so radicalized that they want to axe, bomb and kill their fellow non-Muslim citizens, it is imperative that CAIR and Wahhabi Salafi mosques, bookshops and hate preachers are fully investigated and if appropriate prosecuted under Anti-Terrorism legislation. The UAE terror listing of CAIR accords with the evidence it seems.
"CAIR has a key role in the "Wahhabi lobby"—the network of organizations, usually supported by donations from Saudi Arabia, whose aim is to propagate the especially extreme version of Islam practiced in Saudi Arabia. For one, it sends money to other parts of the lobby. According to CAIR's Form 990 filings for 2003, its California offices invested $325,000 with the North American Islamic Trust (NAIT). The NAIT was established in 1971 by the Muslim Student Association of the U.S. and Canada, which bills itself as the precursor to the Islamic Society of North America, now the largest member of the Wahhabi lobby. According to Newsweek, authorities say that over the years "NAIT money has helped the Saudi Arabian sect of Wahhabism—or Salafism, as the broader, pan-Islamic movement is called—to seize control of hundreds of mosques in U.S. Muslim communities." J. Michael Waller, a terrorism expert, testified before the Senate Judiciary Committee that NAIT is believed to own 50 to 79 percent of the mosques in North America. According to Waller, NAIT was raided as part of Operation Green Quest in 2002, on suspicions of involvement in terrorist financing"
Randall ("Ismail") Royer, an American convert to Islam, served as CAIR's communications specialist and civil rights coordinator; today he sits in jail on terrorism-related charges. In June 2003, Royer and ten other young men, ages 23 to 35, known as the "Virginia jihad group," were indicted on forty-one counts of "conspiracy to train for and participate in a violent jihad overseas." The defendants, nine of them U.S. citizens, were accused of association with Lashkar-e-Taiba, a radical Islamic group designated as a foreign terrorist organization by the U.S. Department of State in 2001. They were also accused of meeting covertly in private homes and at the Islamic Center in Falls Church to prepare themselves for battle by listening to lectures and watching videotapes. As the prosecutor noted, "Ten miles from Capitol Hill in the streets of northern Virginia, American citizens allegedly met, plotted, and recruited for violent jihad." According to Matthew Epstein of the Investigative Project, Royer helped recruit the others to the jihad effort while he was working for CAIR. The group trained at firing ranges in Virginia and Pennsylvania; in addition, it practiced "small-unit military tactics" at a paintball war-games facility in Virginia, earning it the moniker, the "paintball jihadis." Eventually members of the group traveled to Pakistan.
Five of the men indicted, including CAIR's Royer, were found to have had in their possession, according to the indictment, "AK-47-style rifles, telescopic lenses, hundreds of rounds of ammunition and tracer rounds, documents on undertaking jihad and martyrdom, [and] a copy of the terrorist handbook containing instructions on how to manufacture and use explosives and chemicals as weapons."
After four of the eleven defendants pleaded guilty, the remaining seven, including Royer, were accused in a new, 32-count indictment of yet more serious charges: conspiring to help Al-Qaeda and the Taliban battle American troops in Afghanistan.[25] Royer admitted in his grand jury testimony that he had already waged jihad in Bosnia under a commander acting on orders from Osama bin Laden. Prosecutors also presented evidence that his father, Ramon Royer, had rented a room in his St. Louis-area home in 2000 to Ziyad Khaleel, the student who purchased the satellite phone used by Al-Qaeda in planning the two U.S. embassy bombings in East Africa in August 1998.[26] Royer eventually pleaded guilty to lesser firearms-related charges, and the former CAIR staffer was sentenced to twenty years in prison.[http://www.meforum.org/916/cair-islamists-fooling-the-establishment ]
Laws banning incitement to terrorist acts must be uniformly promulgated amongst civilized nations and strictly enforced until the Wahhabi Salafi madness stops and the blood stops dripping from the hatchets of the haters of our way of life.
'Inspire','Resurgence','Dabiq' and all hate websites and Social Media sites must be taken down and all hate preachers who distribute or promote them and their incitement to terrorism and criminality must be prosecuted to decrease the very real terrorist risk to our homelands of radicalized Salafi's cashed up with Saudi petro dollars.
On Monday 13 October 2014, in St-Jean-sur-Richelieu Canada, a new but zealous convert to Wahhabi Salafi Islam 12 months ago, Canadian Martin Couture-Rouleau murdered Canadian soldier Warrant Officer Patrice Vincent by running him and another soldier down in a car pointing his finger to heaven seeking Allah as his justification for doing so. Like so many Salafi's this convert changed his name to a more Arabic one; Ahmad LeConverti (Ahmad the Converted) before embarking on his jihad against the West. Like so many young Salafi's he became enamoured with ISIS and heeded its online call to glorify Allah by running down and murdering infidels by using motor cars.
Michael Zehaf-Bibeau was radicalized at a British Columbia Mosque, the Masjid Al Salaam & Education Centre. The umbrella organization for that Mosque, theBritish Columbia Muslim Association (BCMA) manage many schools and 15 Mosques in British Columbia. They are (according to their own literature) funded in large part by the Kingdom of Saudi Arabia and the Muslim World League. BCMA have a history of inviting radical hate preachers (like Siraj Wahhaj alleged co-conspirator with the Blind Sheik Omar Abdel Rahman in the first World Trade Centre Bombings in 1993 who also spoke at the BC mosque calling the West a 'filthy garbage can') to speak to their community (said to number 80,000) in British Columbia. The Koran's they distribute are the Wahhabi annotated Korans that emphasize armed and violent Jihad as an obligation of all 'good Muslims'.
Zaim Farouq Abdul-malik (Zale Thompson) like Wahhabi Salafi inspired maniac, Michael Adebolajo (the Woolwich hatchet slayer) just followed the Wahhabi Salafi Takfiri 'script' as articulated by its ideologues like:
•    The Blind Sheikh Omar Abdel-Rahman,
•    Anwar al-Awlaki,
•    Omar Bakri Mohammed,
•    Abu Hamza (al-Masri) ,
•    Anjem Choudary,
•    Trewvor Brooks (Abu Izzadeen),
•    Mizanur Rahman,
•    Mohammed Achamlane,
•    Mohammad Ali Baryalei, and
•    Abu Musab Al Suri,
•    al-Bagdadi etc
Many troubled Muslim youths approached by Salafist groups likeForsane Alizza (FA- The Knights of Pride) and encouraged to progress his study their cult which was their brand of militant Salafi 'Islam' from their radical mosques or private 'prayer groups' and if suitable for mission training Al Qaeda operatives then arranged for the acolyte go to Pakistan for deeper indoctrination into the cult and specialist weapons and bomb training when he got out.
Forsane Alizza aka 'Sharia4France' is ostensibly an anti-Islamophobia group but authorities say it is a terrorist organization that used the mantra of anti-Islamophobia to mask its deeper purpose of radicalizing disenchanted youth from Islamic backgrounds. They followed the rhetoric of fellow terrorists like Yemeni-American cleric Anwar al-Awlaki to recruit disillusioned youth from Islamic communities in the West away from the traditional Islamic faith of their parents who immigrated to the West and instead adopt their cult. Their cult made everything from their plight to the perceived injustice of Muslims around the world easily understood in a populist way and in the vernacular. The converts were shown a way out of their sin and into heaven by taking the express lane of radical militancy to attack all enemies of the Wahhabi-Salafi Jihadi's (the only true Muslims) whether they be Crusader-Zionists in AF-PAK, Shia Muslims, Sufi Muslims or Moderate Sunni Muslims (all apostates in the cults eyes to be excommunicated (Takfiri) and worthy of death) or non-Sharia democracies in the West. The ultimate goal of the cult is establishing a kind of 'Third Reich' Salafist caliphate stretching from Chechnya to the Philippines that will restore pride and power to "Muslims" (the ones that are left after the bad Muslims have been enlightened as to the true 'path' or eliminated); hence their name Forsane Alizza -The Knights of Pride.
Forsane Alizza has links to other radical Islamist groups in Europe, such as al-Muhajiroun / 'Islam4UK' in Britain and 'Shariah4Belgium', 'Muslims Against Crusades' as well as 'Revolution Muslim' in the United States. Al-Muhajiroun means "the Emigrants". The name comes from their 'target market', the children of traditional Islamic parents who immigrated to the West. These Islamo-Fascist cult's modus operandi is not unlike the Hitler Youth movement of the Nazi's, brainwashing the youth with magazines, and sending them to specialized indoctrination schools and camps with their 'brothers' and SS style (Mujahedeen) elite training, how to be 'good Muslims' just like the Nazi's did in the 1930's by teaching the 'jugend' how to be 'good Germans'. The devotees would then have no qualms about the war ahead and what had to be done to the 'untermench' (Jews, Crusaders and Takfiri or moderate/traditional Muslims). The allies upon liberating Eastern Europe could not believe how civilized people could commit the atrocities that the Einsatzgruppen did especially against women and children. These Hitler Youth graduates were formed into heartless death squads responsible for the murders of over 1,000,000 people, mainly Jews including women and children in occupied Eastern Europe between 1939 and 1944.
It is no surprise then that when today's Wahhabi Salafi Takfiri Jihadi's strike whether its Bali, Beslan or Toulouse, they do so without mercy and show no remorse afterward if they survive. Indeed they often laugh and smile chanting "Allahu Akbar" like the Bali mass murderer Amrozi bin Nurhasyim did when sentenced by an Indonesian Court rejecting his defence that his actions in 2002 planting bombs that indiscriminately killed 202 tourists because he was seeking to 'strike at America and its allies, especially Israel' were justified under Islam.
If we in the West allow them and other Wahhabi Salafi Takfiri's free reign to radicalize our youth and the Wahhabi warpath will be strewn with the lives of more innocents in our homelands and ordinary Muslims will start to face persecution from an ill-informed public. This will play into the hands of Al Qaeda and ISIS and their narrative of a clash of civilizations and so become a self-fulfilling prophecy.
Security agencies and Police must be able to fully investigate radical hate preachers the mosques, bookshops and internet sites known to incite, support and facilitate hatred, extremism and terrorism. How else can lone wolves be interdicted before they execute their schemes? For example:
Islamic Center of Queens on 37th Avenue Woodside (aka Masjid al-Fatima) which was founded by Brother Aqeel Khan and taken over by radicals from the Wahhabi Salafi group Hizb ut Tahrir and associated group al-Muhajiroun/Sharia4UK (via Omar Bakri Mohammed)
•    American Al-Muhajiroun member Syed "Fahad" Hashmi frequented the Mosque. He was indicted on terrorism charges in May 2007
•    Sajil Shahid / Sajeel Shahid also went to this Mosque. Sajeel was one of the Wahhabi Salafi mentors of the London 7/7 tube bombers setting up a safe house for them during their bomb making training in Pakistan. Shahid is associated with the Queens mosque by reason of his being both a leader of al-Muhajiroun in Pakistan as well as UK. Britons were outraged this year to learn he and his brother Adeel Shahid set up and ran for the last 5 years a government funded Wahhabi Salafi primary school 'Ad-Deen' in Ilford Essex using the pseudonym Abu Ibrahim. He said in an interview
•    ' We see the US and British governments as the biggest terrorists in the world.'
•    Al Muhajiroun and its leadership (through such operatives as brothers Sajil and Adil Shadid and associates such as Junaid Babar) used Lahore Pakistan as a base to train British Muslims to perform armed jihad in Af-Pak, Chechnya, Bosnia and UK. Richard Reid the Al Qaeda shoe bomber was a regular attendee of the Essex Islamic Community Centre before his failed attempt in 2001 to blow up American Airlines Flight 63 over Miami. Several jihadi brothers meeting at Ilford for 'prayer' were also foreign fighters with the Taliban in AF-Pak and now Syria/Iraq.
•    "'Al-Muhajiroun (aka Sharia4UK) has one goal,' said Anjam Choudry, its UK chairman. 'We would like to see the implementation of the sharia law in the UK. Under our rule this country would be known as the Islamic Republic of Great Britain. To do that, attracting young Asians is not enough. So we are making a conscious effort to recruit large numbers of non-Muslims. 'Whites, Chinese, Japanese and Indians in this country are all bored with the capitalist system. It's a bankrupt ideal. We have found that young non-Muslims, like our Asian followers, want something new. You can tell that from the anti-globalisation movement. So we're offering them something pure: a religious mission, the values of sharia law and jihad.'" http://www.theguardian.com/uk/2002/feb/24/religion.september11
That is one of the reasons why Anjam Choudry, loves and promotes ISIS so much as they are imposing Sharia law strictly wherever their black flags capture a town in Syria or Iraq.
•    
"In July 2006, while London mourned the victims of 7/7 on the first anniversary of the attacks, the Islamist Mohammed Sawalha held an exhibition celebrating Islam. This Islam Expo, held at Alexandra Palace in north London. Here Sajil Shahid had a stall, promoting Islamic computer games…. Al Muhajiroun members such as Abdul Raheem Saleem, aka "Abu Yahya" in 2006 demonstration in Sloane Square, where placards called for the beheading of "those who insult Islam" … Abu Hamza,the radical preacher at Finsbury Park Mosque (and leader for a time of UK Muhajiroun had a role to play in the brainwashing of) Zacarias Moussaoui, the "20th man" in the 9/11 conspiracy" http://www.islam-watch.org/adrianmorgan/How-Britain-Encouraged-Terrorism2.htm
•    • Masjid al-Fatima Mosque also has links to Pakistani/American Wahhabi Salafi terrorist Moahmmed Junaid Babar who was implicated as a bomb instructor at a Lahore terrorist training centre used by the radicalized Muslim youths who committed the 2005 London 7/7 Bombings. He grew up in Queens NY before becoming radicalized by Al Muhajiroun's with Abu Hamza al-Masri and Omar Bakri Mohammed. Babar was an associate of Pakistani/Canadian Momin Khawaja, andOmar Khyam who were part of a fertilizer bomb plot in London. He was also an associate of Kazi Nurur Rahman of East London who was planning a Mumbai style attack in the UK (having been trained by the Lashkar-e-Taiba (Let) who carried out that atrocity as well as being part of the fertilizer bomb plot. Kazi Rahman was jailed for 9 years and will be released this year. Babar although guilty and liable for a life sentence went to prison for only 4 years being released in 2011 (as part of a plea bargain). He said in a BBC TV interview "I will kill every American that I see." https://www.youtube.com/watch?v=0zAHW1MVTP4
Salafi Lone Wolves and Wahhabi-Salafi hate preachers who radicalize them are hatchet wielding ISIS jihadists on our streets seeking to do the 'will of Allah' as they are brainwashed to believe with radical zeal, especially if freshly 'converted'.
How does one stop the Wahhabi warpath? Deal with KSA funding of Wahhabi Mosques and Islamist 'Centres' in our homelands and shut the mouths of the Salafist hate preachers and you minimize the Jihadist threat at our Parliaments and on our streets. Hadal Muhajiroun/Sharia4UK been dealt with in London, Forsane Alizza/Sharia4France, Sharia4Belgium been dealt with sooner by appropriate laws and LEO in France and Belgium, and hadMasjid Al Salaam & Education Centre and BCMA been dealt with in Canada and the poison dripping from the hate preachers lips who useMasjid al-Fatima dealt with in New York, London's '7/7', the Woolwich slaying, the Toulouse and Brussels massacres would not have happened and Patrice Vincent would be alive today and also Nathan Cirillo ( whose funeral is pictured above) would be alive today and the New York policemen would not be in hospital from axe wounds of the Wahhabis on the warpath.
The UN Counter-Terrorism Committee Executive Directorate (CTED) at a regional workshop on incitement and violent extremism held in Nairobi November/December 2011 reaffirmed the UN's policy that States need to prohibit and prevent incitement to terrorist acts motivated by extremism and intolerance.
It is clear that the United Nations General Assembly circumscribes the right of people (including religious preachers and political leaders of whatever ethnicity) to have freedom of opinion and expression and dissemination of ideas (Article 19 The Universal Declaration of Human Rights 1948) by the necessary caveat that laws can and should be made to curb that freedom for the protection of national security and the rights of others (Article 19 International Covenant on Civil and Political Rights 1966).
Moreover in 2005 the Security Council of the UN made Resolution 1624 concerning threats to international peace and security caused by acts of terrorism condemning in the strongest terms the incitement of terrorist acts.
The UN repudiates any attempts at the justification or glorification (apologie) of terrorist acts that may incite further terrorist acts. The international community recognizes that incitements of terrorist acts are motivated by extremism and intolerance and that this poses a serious and growing danger to global communities.
Many terrorists masquerade as religious organizations and so the UN has made it clear that States must prevent the subversion of educational, cultural and religious institutions by terrorists and their supporters.
The Salafi-Takfiris seek like the Nazi party or the Bolsheviks, to be the vanguard of their own form of global revolution of what they see as their constituency (not Arians or the proletariat as Nazis and communists do) but of the world wide Ummah of Muslim people who they are actively seeking to convert to their cause and their dogma. They do this primarily through the financial and ideological infiltration and takeover of traditional Muslim mosques, educational institutions and 'charities'.
If there is trouble with Turkey in relation to Cyprus or with respect to the treatment of Muslim minorities in Greece, it would serve Greece well to make lawful catagorizations and distinctions in their laws and policies based on a thorough understanding of the real source of terrorism. That way it can withstand the international pressure and scrutiny that may come to try and exploit any domestic problems that may arise from the country trying to protect its legitimate national interest.
In a recent article in 'Defecnegreece.com', Ionnis Michaletos titled, 'Radical Islam passing through Greece' (Nov 25 , 2011), the point is made that Greece in its delicate financial state is at serious risk from domestic terrorism and a transit point for the flow of terrorist resources across its borders and further into Europe.
However, it is dangerous, against the UN resolutions and counter-productive to label people too broadly by reference to religious, ethnic or national profiling as 'terrorists'. For example the use of 'Islamists' by Ioannis and many others is unfortunate. The perpetrators of terrorist acts in the name of 'Islam' are not really 'Muslims' at all but simple political terrorists who try and legitimize their criminality and hatred by adopting the mantle of religion. By analogy it would be unjust to call anarchists who commit terrorist acts as 'Orthodox Extremists/Orthodoxists' even if the anarchists sought to justify their criminality by reference to the Orthodox religion.
The better approach would be to call them by the name of their philosophy; 'Salafi-Takfiris'.
They are the Islamo-fascist ideological umbrella, source of funds and foot soldiers for Al Qaeda and associated movements (AQAM); Indonesian 'JI' ; Pakistani 'JeM'; 'LeJ'; Moroccan 'Direct Path'; Algerian 'GSPC' Philippines 'Abu Sayyaf', etc and lone wolves/home-growns.
99.99% of the terrorist problem in Greece and the West (whether cells or lone wolves) does NOT come from traditional/orthodox Islam but from the well-funded and extreme Salafi-Takfiris (AKA Salafi-Jihadis).
Any Greek who is serious about wanting to know the truth behind unrest at home or in the Middle East should simply type 'Salafi' into the Google box before the issue they want to research. This will open up avenues of investigation that can 'cut through' the media speak that sometimes play to the tune of the rich and powerful who have an unfortunate financial vested interest in the nation states that support them that often leads to misinformation in the global media.
Read articles and books on Salafi- Takfiris and then you will see the scale and nature of the threat not just to our Greek homeland but also to millions of traditional Muslims who they hate as much as us. For example a Muslim referred me to an excellent small book 'Terror's Source' by Vincenzo Oliveti. Even though it's a 2002 book, it is well worth reading.
In fact because its central thesis is that Takfiris are spawned from Salafis and Salafis are the growing in number and themselves spawned from state sponsored/petro dollar driven Wahhabi infrastructure. Their game plan is the world 'take over' of mosques in the West, nation states in the Middle East then the mobilization of them against the West.
It is the current generation of ordinary orthodox Muslims more than the West that are currently the victims of this right wing 'putsch' into the West via traditional/orthodox Islam.
Rather than ethnic/cultural profiling and casting the net wide in a discriminatory manner against all Muslims or people from the Middle East, all law enforcement (LE) has to do to maximize its effectiveness both at counter radicalization and interdiction of lone wolves and extremist cells is to concentrate their efforts against all and any forms of Salafi-Takfiris and the nation states that sponsor them.
That includes funding (whether through so called 'charities or schools) and propaganda (whether that be disguised as religion or not).
If all else fails 'follow the (source of the) money' and make laws that stop that flow and you will reduce the risk of contagion and brainwashing of home-grown individual terrorists and cells.
If you do not tomorrow's generation of Muslims may well be press ganged; financed or duped into Salafi-Takfirism.
It would serve the Greek people well if the war on terrorism properly defined who the 'terrorists' are (especially as Al Qaeda was but a form of Salafi-Takfirism).
The term 'terrorist' should therefore not be classified as 'Islamists' but rather 'Salafi-Takfiris' and that adherents to that philosophy be named in the anti-terrorist legislation as 'terrorists' or 'supporters of terrorist organization'.
Once the law is focused on the real threat (in our Greek homeland) the imposition of criminal sanctions can be effective and non-discriminatory. Also with broad community dialogue with Islamic communities in Greece with this understanding (whether they be domestic or refugees) can assist to 'inoculate' the broad Islamic community (on our own soil and in Europe more broadly) from contagion of this extremist group. In this way the authorities in Greece can protect the national interest in conformity with international law.
Beyond Bombs and Bullets: A Comprehensive Approach Needed to Defeat ISIS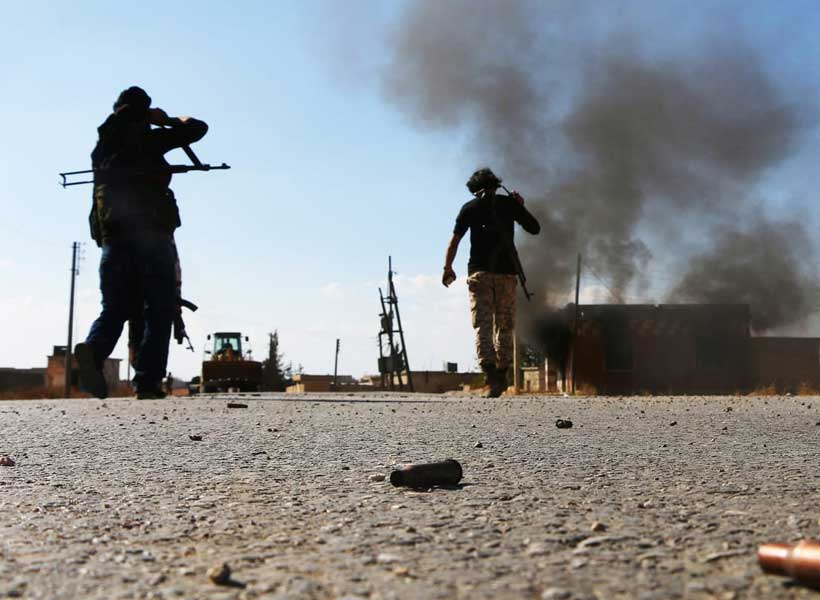 Many articles with similar ideas have been written about the current situation with ISIS and what will happen to the terrorist organization in the future. Most of these articles, however, ask incomplete or incorrect questions, which leads to inaccurate assessments of the safety of the world when ISIS is defeated. The articles typically ask questions such as: Can it be claimed that removal of ISIS from the territory in which it operates mean the end to ISIS, or is it only the displacement of terrorism? Shall we celebrate the defeat of ISIS or still be concerned about it? These questions, unfortunately, are incomplete and do not address key elements of the issue. The critical, and more appropriate, questions to ask are: Will the violent and extreme mindset and ideology end when ISIS is defeated? Is it possible that ISIS will transform itself or merges with another terrorist group? Is hard power the solution?
ISIS is just another body into which the violent and extremist ideology of jihadi Salafism has entered. The body dies, but the soul does not. When the body dies, the bad soul will enter another body of a different name. In the case of a defeated ISIS, the organization will die physically but survive as others take up its cause. As long as the violent and extremist ideology and dark soul of ISIS survives, there will always be a body for the soul to wear. The jihadi Salafist ideology will live a new life in a body transformed into another shape and structure.
Failure to ask the right questions means being unable to see and diagnose the problem correctly, intervene correctly, respond correctly, offer the correct solutions, and correctly assess the outcome rightly. In other words, a mistaken first step often leads to subsequent missteps and dire consequences in the long run. For example, when tar is on fire, the expected and first response would be to douse the fire with water; however, the compounds in the tar render water ineffective in putting out the fire and may even make the situation worse.In terms of terrorism, ISIS is the tar, and the commonsense first response would be to use all power available to eradicate the organization.
The literature on terrorism acknowledges that terrorism and radicalization are complex and multidimensional concepts that involve social, psychological, political, financial, and educational issues. Given this mix of factors, could a military and/or law enforcement intervention be the solution to terrorism and radicalization? The answer is "no." Could the hard power be the solution to some psychological factors (i.e., alienation) or political factors (i.e., political exclusion and oppression) of joining terrorist groups? Again, the answer is "no." The answer will always be "no" until the solution offered addresses the multiple dimensions of the problem with a comprehensive, but individualized, approach. A reliance on bombs, bullets, and warfare alone will not suffice.
For example, if an individual joins a terrorist group because of a family issue—such as forced marriage, domestic violence, or alienation from close relatives, lack of love and respect among family members—then the approach should focus on family structures and family environments. If an individual whose spouse, children, or extended family members were killed by government security forces longs for revenge and is recruited as a suicide bomber, a military/law enforcement solution alone will not solve the underlying problem. Nor is it the correct approach when an individual has joined a terrorist organization in response to the lack of democratic and human rights. If militants are recruited and exposed to propaganda in virtual environments, then the counterterrorism approach should address those virtual environments to neutralize the terrorist indoctrination. If potential militants are easily swayed by radicals misinterpreting and exploiting religious scriptures because they are poorly educated and lack religious awareness and knowledge, then the counterterrorism approach should focus on counter-narratives and religion-awareness programs. A continued emphasis on tanks, gunfire, and bombs, is a waste of precious money, time, and effort, and lives and, worse yet, justification of terrorist narratives.
Jihadists of Katibat Imam al Bukhari are afraid of the US strike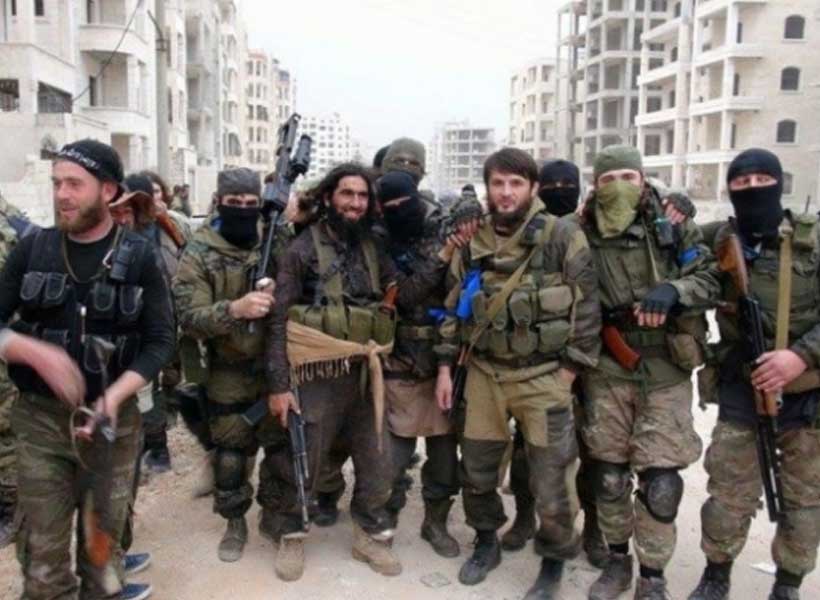 The US State Department added Central Asian jihadist group Katibat Imam al Bukhari (KIB) to the US government's list of specially designated global terrorist organizations on March 22, 2018.
As noted in the statement "the Department of State has designated KIB as a Specially Designated Global Terrorist (SDGT) under Section 1(b) of Executive Order (E.O.) 13224, which imposes strict sanctions on foreign persons determined to have committed, or pose a significant risk of committing, acts of terrorism that threaten the security of U.S. nationals or the national security, foreign policy, or economy of the United States. This designation seeks to deny KIB the resources it needs to plan and carry out further terrorist attacks. Among other consequences, all of the group's property and interests in property subject to U.S. jurisdiction are blocked, and U.S. persons are generally prohibited from engaging in any transactions with the group."
It is already common knowledge that,KIB is fighting in Syria as part of the al Qaeda-linked rebel coalition Hay'at Tahrir Al-Sham. The KIB detachment was created in Afghanistan on the basis of the Islamic Movement of Uzbekistan. KIB also operates in Afghanistan and has pledged loyalty to the Taliban, who are in turn tight allies with al-Qaeda and the Haqqani network. After the outbreak of the civil war in Syria in 2012, KIB, on the recommendation of Al-Qaeda, moved to the province of Idlib and distinguished itself as one of the major rebel groups fighting against the regime of Bashar Assad. A group of the jihadists of the KIB is also based in Afghanistan today and is fighting together with the Taliban. About 200 militants are known to fight in the KIB. The propaganda materials of the group are actively disseminated in Kyrgyzstan, Uzbekistan, Tajikistan, Russia and Kazakhstan.
Three days after the decision of the US State Department to include KIB in the list of global terrorist organizations, Shura of the KIB issued its own statementin response. In itsown statement, which was released via Telegram on March 25, 2018, KIB protested their designation as terrorists by the State Department. KIB states that it "was surprised by the American resolution to enlist the Imam al Bukhari Brigade on the world terror list notwithstanding that we do not have ideological or intellectual ties with any faction internationally enlisted."
It is most interesting that Shura of the KIB, for its protection, used a lot of peaceful terms in their response such as «international law», «rights of freedom», "murderous Assad regime", "struggle for а decent life of the Syrian people", etc.
KIB claimed in their response, that their volunteers from many Central Asian countries, including Uzbekistan, formed their brigade "as a result of the war's long duration in Syria and the increasing number of expats."Shura of the KIB described his mission in the Middle East as protecting the simple and peaceful Syrian people from the bloody regime of Assad and his external sponsors, Hezbollah, Iranian Shiite militants and Russia.
KIB also claimed that they've been fighting with the Free Syrian Army to protect civilians against threats like ISIS, "which pushed ISIS to assassinate our previous leader (Sheikh Salahuddin).""The classification of Imam al-Bukhari Brigade by U.S., turns a blind eye on thousands of the Iranian-backed foreign Shiite militias that commit war crimes against the Syrians, and proves that the U.S. applies double standards and it is only concerned about its interests," KIB continued.The Shura of group vowed to stay the course "in spite of pains and problems whether in our country or by the world order."
In this regard, it should be noted that the "justifiable arguments" of the KIB that its fighters are fighting against the regime of Bashar al-Assad and precisely because of this fact they should not be included in the list of world terrorist groups does not make sense.Firstly, not only the numerous factions of armed revolutionaries and the fragmentary Syrian opposition are fighting against the regime of Bashar Assad, but also the world jihadist groups ISIS and Al-Qaeda.However, their goals are completely different. If the peaceful Syrian opposition wants to build a democratic state in Syria in the future, then ISIS and Al Qaeda are fighting for the establishment of the Islamic Caliphate in the Middle East.Al-Qaeda backed KIB that affiliated with Jabhat al Nusra, completely shares the position of his patrons.
Secondly, radical Salafism and militant Takfirism are the fundamental basis of the jihadi ideology of the KIB.In accordance with the ideological doctrine of KIB that was recently published on its Telegram channel, the group considers its goal the construction of an Islamic state in Central Asia, the overthrow of the regime of Bashar al-Assad, and the protection and spread of jihadi ideology around the world by force.
Thirdly, jihad is the main tool for KIB in achieving its goals, that is, in building the Islamic Caliphate.In their propaganda materials, KIB leaders urge Muslims to wage jihad against the godless regimes of Central Asia and the West.After President Trump decided the U.S. Embassy would move from Tel Aviv to Jerusalem, KIB leader Abu Yusuf Muhojir posted on his Telegram page a pledge to defend the Al-Aqsa Mosque and wage jihad on the West.
The Syrian Liberation Front (SLF) — a joint venture formed by Ahrar al-Sham and the Nur al-Din al-Zanki Movement in February — has joined KIB in denouncing the State Department's designation as well.In its statement the SLF argues that the KIB is an "independent" faction comprised of Uzbeks who were "forced out of their country" and who now fight against the Assad regime and ISIS. It is known that Ahrar al-Sham is an al Qaeda backed Salafi-jihadi group who fought alongside Al Nusrah Front in the past.The SLF also points to the assassination of KIB leader Sheikh Salahuddinlast year, alleging that ISIS cooperated with "Russian intelligence" in the killing.
In this regard, it should be noted that the assassination of the leader of KIB Sheikh Salahuddin is related to the confrontation between ISIS and al-Qaida, which led to internal fighting among the Central Asian jihadists in Syria.His real name was Akmal Jurabaev and he was born and grew up in the Uzbek town of Namangan. He shared the religious views and Salafi ideology of the Taliban and al Qaeda. On April 27, 2017, during the evening prayer in the mosque of a Syrian city of Idlib, Sheikh Salahuddin was killed by an Uzbek militant who was a member of ISIS. The Islamic State distributed the following statement via Telegram messenger in this regard, "The emir of detachment of Katibat al-Imam Bukhari, Sheikh Salahuddin, was punished according to the Sharia law for all the betrayals he committed."
The Uzbek militant from Tajikistan, known as Abu Yusuf Muhojir, was appointed the new leader of the group. The Uzbek social networks have characterized him as the distinguished military strategist who has implemented a series of successful operations against the army of Bashar Assad. After the comprehensive analysis of his public speeches in the audio format published on the Telegram, we can draw the following conclusions: Abu Yusuf Muhojirhas the deep religious knowledge, knew the nuances of the Islamic Fiqh (jurisprudence) and jihad.
It is no accident that in their statements, KIB and SLF appealed to the fact that the leader of the Uzbek jihadists, Sheikh Salahuddin,was assassinated by ISIS militants.Using this argument that Uzbek militants are fighting with ISIS and their leader has fallen by the hands of Abu Bakr al Baghdadi supporters, KIB is trying to justify its terrorist activities and to avoid international persecution in accordance with the US list of Specially Designated Global Terrorist.
This is not the first time that the United States has designateda Central Asian jihadist group on the Foreign Terrorist Organization (FTO) and Specially Designated Global Terrorist (SDGT) list.After designation of a terrorist group in the list of global terrorists, the US special services are allowed to carry out operations to eliminate the leaders of those terrorist groups, to take decisive measures to destroy financial schemes and to effectively put international pressure on them.
As is already known, the US State Department has designated the Islamic Movement of Uzbekistan(IMU) in the Foreign Terrorist Organizations list on September 25, 2000.As a result, the leader of the group Tahir Yuldash (2009) and the military commander of the group Juma Namangoni (2001) were killed as a result of US missile airstrike.
On June 17, 2005, the US State Department designated the Islamic Jihad Union (IJU) to the Foreign Terrorist Organizations list.The IJU is a splinter faction of the IMU, and a substantial number of its members are from Central Asia.The IJU has been waging jihad in the Afghan-Pakistan region for more than a decade. It maintains close ties with al Qaeda and Taliban leaders. The US has killed several top IJU leaders, including its emir, Najmuddin Jalolov, in drone strikes in North Waziristan 2009.
On December 29, 2004, the US State Department designated Uyghur Salafi-jihadi group the Eastern Turkistan Islamic Movement (the Turkestan Islamic Party) to the Terrorist Exclusion List (TEL).As a result, leaders of the Turkestan Islamic Party Hassan Mahsum (2003) and Abdul Shakur al-Turkistani (2012) were killed in US drone strike.
Based on this, we can assume what fate awaits the leaders and militants of the KIB in the near future. The designation of the KIB in the Specially Designated Global Terrorist list testifies to the US Government's determination to combat the jihadist ideology of Salafism worldwide.This is a tangible support to the governments of Uzbekistan, Kyrgyzstan, Tajikistan and Kazakhstan, which are facing a real threat of transnational terrorism.After all, the backbone of the KIB is made up of people from the Ferghana Valley of Central Asia, mainly of Uzbek nationality.
According to the Soufan Group, out of 5,000 people who left Central Asia for Syria and Iraq, about 500 jihadists in the ISIS ranks went back to their homes. But among the returnees, there are almost no militants KIB, Katibat al-Tawhidwal Jihad (KTJ), IJU and TIP, which are affiliated with al Qaeda. After the fall of ISIS, it is the militants linked with the al Qaeda that pose a big threat to the countries of Central Asia. Therefore, the emergence of two theatres of war for al Qaeda backed Central Asian militants in Syria and Afghanistan and the relative ease of transit between these two theatres via Turkey increases the threat that jihadists can return to Central Asia at an opportune moment, such as at a time of political, social or economic crises.This would be dangerous for the regimes of Central Asia.
Therefore, the designation of the KIB by the US government into the list of global terrorist organizations gives a positive impetus to the efforts of the Central Asian countries in respect to counterterrorism.But so far the Central Asian governments have not openly reacted to the initiative of the US State Department. Perhaps such a reaction followed through diplomatic channels, which are closed to the public.
The war in Afghanistan and in the Middle East over the past 17 years has shown that the United States is in the forefront of the fight against transnational terrorism and religious extremism. Therefore, it would be difficult for the Governments of Central Asia to do without US assistance in combating the radical ideology of Salafism and world jihadism.
The Central Asian states are in a bind insofar as there is little they can do to stymie the growth of the KIB, KTJ, IJU and TIP in Syria given their lack of influenceand likely also their lack of intelligence.As a result, the Central Asian governments will likely need to develop comprehensive national security strategies with allies both within the region and abroad to manage the complexities of emerging threats.To achieve results in the fight against jihadism, the Central Asian countries need to solve three main tasks.
First, to intensify cooperation with the United States and the exchange of intelligence data.Successful coordination between law enforcement agencies will help to block the channels of financial, material and military assistance to the jihadist groups from Central Asia, affiliated with al Qaeda.Joint cooperation will contribute to the dismantling of bases, camps and training centers for Central Asian jihadist groups in Syria and Afghanistan, neutralizing prominent leaders and identifying commercial organizations and foundations that subsidize them. The fight against Al Qaeda is a more difficult than with ISIS, as it does not have its own territory, which can be hit. In the fight against Al-Qaeda, the United States has significant anti-terrorist experience, effective intelligence tools and advanced technical capabilities.
Secondly, given the increased role of another Uzbek group Katibat al-Tawhidwal Jihad in the global jihad and their successful terrorist acts in Russia (the explosion of the metro in St. Petersburg) and in Kyrgyzstan (the explosion of the Chinese embassy in Bishkek), the governments of Uzbekistan and Kyrgyzstan should lobby the US to include the KTJ in the list of global terrorist organizations.
Thirdly, for successful international coordination of anti-terrorist efforts, security agencies and special services of the countries of Central Asia need to get rid of block thinking and anti-American sentiment, which is a legacy of the Soviet empire and which is being initiated by Russia.Kremlinis known to consider Central Asia as an area of its influence. Putin is imposing its anti-American ideology on the countries of the region, which impedes the joint struggle against world jihadism. The confrontation between Russia and the West on the activities of the Taliban and the future regime of Bashar al-Assad enable jihadist groups from Central Asia to successfully assimilate into a global jihad. Therefore, the governments of Central Asia must work out their own self-position, which allows them to actively cooperate with the US in the fight against the global jihadist threat in the world and stop being a Putin's "whipping boy".
How to stop terrorism: EU measures explained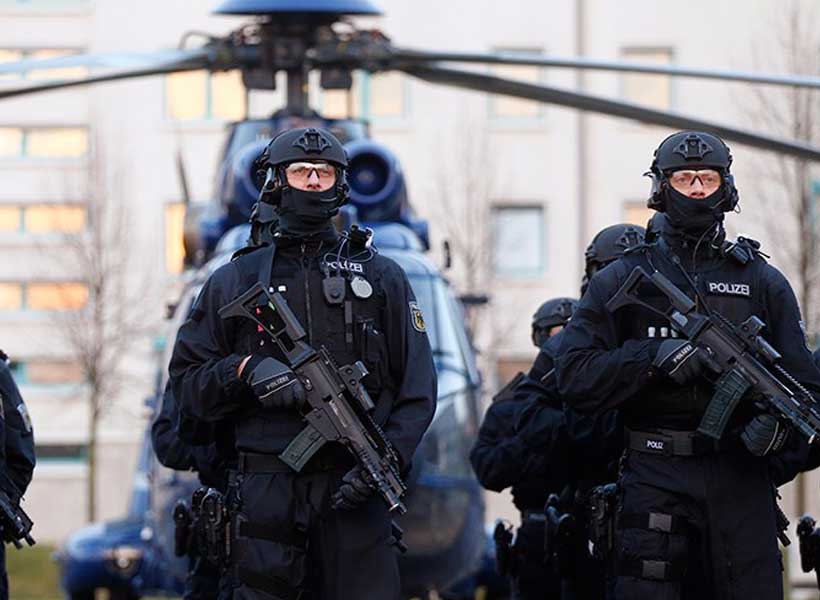 Stopping terrorism requires tackling issues such as foreign fighters, border controls and cutting off funds. Learn about the EU's counter terrorism policies.
Security is a major concern for Europeans: the vast majority (80%) want the EU to do more to fight terrorism. However, European policy makers also realise that terrorism has no borders.
EU measures to prevent new attacks run from more thorough checks at Europe's borders, to better police and judicial cooperation on tracing suspects and pursuing perpetrators, cutting the financing of terrorism, tackling organised crime, addressing radicalisation and others.
Improving  border controls
In order to safeguard security within the Schengen zone, systematic checks at the EU's external borders on all people entering the EU – including EU citizens – were introduced in April 2017.
To record the movements of non-EU citizens across the Schengen area and speed up controls, a new entry and exit registration system was agreed by Parliament and EU ministers on 30 November 2017. These new external border controls are expected to become fully functional by 2020 at the latest.
Stopping foreign terrorist fighters
At least 7,800 Europeans from 24 countries are believed to have travelled to conflict areas in Syria and Iraq to join jihadist terrorist groups, according to Europol. Although there is a decrease in travel, the number of returning foreign fighters is expected to rise if Islamic State is defeated militarily or collapses.
In order to criminalise acts such as undertaking training or travelling for terrorist purposes, as well as organising or facilitating such travel, Europe put in place  EU-wide legislation on terrorism that, together with new controls at the external borders, will help to tackle the foreign fighter phenomenon.
Making use of air passenger data
Airlines operating flights to and from the EU are  obliged to hand national authorities the data of their passengers such as names, travel dates, itinerary and payment method.
This so-called PNR data  is used to prevent, detect, investigate and prosecute terrorist offences and serious crimes. Negotiations took more than five years and Parliament insisted on safeguards for sensitive data (revealing racial origin, religion, political opinion, health or sexual orientation) and data protection.
Stepping up the exchange of information
The man who carried out the Berlin Christmas market attack used multiple identities to evade border and law enforcement authorities. This, and other similar cases, show the importance of effective information sharing between different authorities (law enforcement, judicial, intelligence) in EU countries.
The EU already has many databases and information systems for border management and internal security. The Parliament is currently focusing on rules that will enable the interoperability of the databases and allow for the simultaneous consultation of the different systems.
Europol, the EU's police agency, supports the exchange of information between national police authorities as the EU criminal information hub. In May 2016 the Parliament agreed to give more powers to Europol  to step up the fight against terrorism as well as to set up specialised units such as the European counter terrorism centre, which was launched on 25 January 2016.
Tackling the financing of terrorism
An effective measure to stop terrorists is to cut their sources of revenue and disrupt logistics. The Parliament wants EU countries to track suspicious financial transactions and charities and also look into the trafficking of oil, cigarettes, gold, gems and works of art.
MEPs have completed the latest update of the EU's anti-money laundering directive, which tightens the rules on virtual currency platforms and anonymous prepaid cards.
MEPs also managed to secure additional resources in the EU's 2018 budget to better fight terrorism and organised crime. The European Commission recently set up a blockchain observatory in response to Parliament calls to monitor virtual currencies, such as Bitcoin, to prevent them being used to finance terrorism.
Reducing access to dangerous weapons
The EU does everything possible to prevent dangerous weapons falling into the hands of the wrong people. The revised firearms directive closed legal loopholes that allowed terrorists to use reconverted weapons, for example in the Paris 2015 attacks. It requires EU countries to have a proper monitoring system, while keeping exemptions for hunters, museums and collectors.
Parliament is also pushing for better control of arms exports  and an embargo on arms exports to Saudi Arabia.
Preventing radicalisation
Most of the terrorist attacks in Europe were perpetrated by home-grown terrorists. Parliament therefore proposed measures to fight radicalisation and extremism in prisons and online by making use of education and social inclusion.
The EU's added value
The EU level is the main forum for cooperation between member states in the fight against terrorism, even though counter-terrorism policies are to a large extent the responsability of countries..
MEPs decide on a par with EU ministers on major EU counter-terrorism laws. Traditionally, Parliament makes sure fundamental rights and data protection are respected.
The EU's counter-terrorism strategy is based on four strands: prevent, protect, pursue and respond. The current framework that the European Commission follows in its proposals is the European Agenda on Security 2015-2020, which aims to facilitate cooperation between EU countries in the fight against terrorism, organised crime and cybercrime.
In recent years there have been many EU policies on counter-terrorism and it involves many people, organisations and strategies. The Parliament set up a special committee  to suggest ways to improve the efficiency and effectiveness of the EU's response to terrorism.