Future of Davos in Kyrgyzstan
Is the new Russian approach towards China and India, vector for a multipolar world order? Will the new Davos – gathering between vanity fair and summit of the mightiest – in future take place in Kyrgyzstan – Central Asian country surrounded by the most prosperous and promising powers?
The last months of 2014 were marked by a series of significant bilateral agreements and summits involving Russia, India and China. According to many international analysts, the research of better relations with the two Asian giants by Moscow represents another further step towards global transformation from an unipolar order ruled by United States to a multipolar one.
A key point in order to analyze the fundamental reasons of Moscow's approach towards China and India is connected to difficulties emerged in the last year with European Union and United States. Complications in Russia-West relations are clearly exemplified by the Ukrainian imbroglio.
However, it's also necessary to dwell on long-term strategic interests of the countries involved. Despite the current shaky situation of Eastern Europe and Middle East, generally speaking Beijing and New Delhi look at Russia as a reliable partner with whom it's fundamental continue to dialogue, cooperate and trade. China-Russia dialogue is growing from mid-nineties, while Indian strategic relationship with Moscow is heir of the one established during Cold War with Soviet Union. Moreover, it should not to be underestimate the fact that Russia, India and China are already actively cooperating in other multilateral organizations, such as BRICS forum (Brazil, Russia, India, China, South Africa), and have the opportunity to develop new platforms for political, economic and military cooperation, for example within the Shanghai Cooperation Organisation (SCO). The strategic triangle Russia-India-China (RIC), taken into account difficulties of relations especially considering Indo-Chinese bond characterized at the same time by cooperation and competition, could therefore be an interesting model of dialogue in the new multipolar world order.
The strengthening of Russian-Chinese cooperation
Regarding the close relationship between China and Russia, it is possible to consider latest agreements on energy co-operation, taking into consideration that improvements of this relation have been underway for about two decades after the fall of Soviet Union. It can be argued that Russian-Chinese partnership is based on three basic pillars, key points of Chinese foreign policy: peace, cooperation and development, to which it's possible to add mutual profit for both sides and "win-win strategy".
Milestone of last year improvements in bilateral relations was May 2014 agreement worth $ 400 billion, which concerns pipeline Power of Siberia and the sending of 38 billion cubic meters of natural gas from Russia to China. The sale of gas will not begin immediately because natural gas fields in Eastern Russia require infrastructural improvements as well as connecting pipelines have yet to be installed. However, according to agreements the sending of natural gas through the eastern route will be operative from 2018.
Russia and China have also signed a Memorandum of Understanding for the western route, which could guarantee to China further 30 billion cubic meters of natural gas per year. The main important consequence of these agreements is that they could transform China in the largest consumer of Russian gas. An aspect that should not be underestimated in a consideration of medium-long term is that China could become the main market of Russian energy resources as a whole, overcoming Europe. In 2012 Russian exports of natural gas towards Europe totaled $ 66 billion and accounted for more than 10% of total Russian exports. In the diversification of its exports, Russia could find in Chinese market a viable alternative to Europe, while the latter should find clear alternatives such as shale gas from United States reducing its energy dependence from Russia.
At the same time, there is an important strategic advantage for Beijing because it would receive resources through land. This would be a major transformation of Chinese energy supplying, considering that currently resources destined to China are transported by sea through the Strait of Malacca, controlled by United States, and through areas characterized by tensions and territorial disputes (South and Eastern China Sea).
Becoming a fundamental energy partner of China, Russia would be also a competitor of United States since Chinese territory is one of the most advantages markets for Washington's exportations of Liquefied Natural Gas (LNG). Energy sector represents the most important area in which Russian-Chinese cooperation could further develop: for example Rosneft has offered a 10% stake to Chinese authorities for the project of joint exploitation of Vankor oil field in Eastern Siberia, Rosneft's third-largest onshore production subsidiary. This deal would represent the most substantial Chinese equity participation in Russia's onshore oil industry to date. Furthermore, it will be offered a representative office to China in the board of the same project, while Moscow would offer the sale of oil from Vankor's field with payments in Yuan, a move that would exemplify a challenge to international dollar system and its role as reserve-currency in the world.
China aims to invest in Asian infrastructural sector with the ambitious objective to create a complex network of high-speed railways, pipelines, ports and optical fibers cables that could link Chinese cities to neighboring countries and beyond; in this case two projects could be cited, the Silk Road Economic Belt through Eurasia and the 21st Century Maritime Silk Road trough East and South China Seas and Pacific and Indian Oceans. These projects could effectively link Europe to Asia-Pacific. Some components of these plans are already under construction, especially in Central Asian republics, but Chinese intentions are to create more links with Russia, Iran, Middle East, Turkey, Indian Subcontinent, South-East Asia and Europe.
The current Asian political scenario, considering these Chinese infrastructural projects, is then characterized by the consolidation of a strategic cooperation between Russia and China, a factor confirmed at the end of the last meeting between APEC countries (Asia-Pacific Economic Cooperation), hosted by Beijing (November 10th – 11th, 2014). This strategic cooperation has been further emphasized by visit of Russian Defense Minister Sergey Shoigu in Beijing few days after APEC summit. From all these meetings and subsequent agreements emerged the prospect of an alliance based on common economic, military, political and energy interests in order to share development and stability in the Asia-Pacific region. This cooperation could also appear to some extent as a political response to NATO's containment of Russia and US pivot strategy finalized to rebalance of power in Asia-Pacific. This particular kind of interpretation focused on Washington's concerns is founded analyzing Eastern Europe's tensions and sporadic diplomatic clashes for the economic control of East and South China Seas.
China looks favorably to economic consequences arising from its cooperation with Russia. The international situation and concerns related to strategic issues have created the conditions for a strengthening of teamwork between Russia and China so that Moscow could defend its interests and Beijing could maintain globally a balance of power. It is possible that this kind of collaboration could go further, making the two countries interdependent and able to reinforce relationship in other sectors (agriculture, aerospace, defense and information technology). Russia and China have already a consolidated business relationship worth approximately $ 100 billion and at the same time China could support Moscow to deal with the effects of Western sanctions on its finances. Beijing would continue to invest in Russian bonds and make direct investments in Russia. China is currently in the position to do so, given the availability of foreign exchange reserves (more than $ 4,000 billion).
Additionally, as demonstrated by the visit of Russian Defense Minister Shoigu to Beijing the Russian-Chinese cooperation will be strengthened in other fronts such as that of the military cooperation, which could be implemented considering common concerns related to cited US Pivot to Asia. As announced by Shoigu during 2015 there will be Russian-Chinese joint naval exercises not only in the Pacific, but also in the Mediterranean Sea.
This is a deliberate long-term Russian strategy to leave behind cooperation with Europe and United States or is a merely tactic searching a revitalization of relations with the West? It's likely that Russia contemplates strengthening of partnership with Beijing as a useful alternative to relationship with Europe, but also to counterbalance US role in Asia-Pacific. However, the whole scenario is more multifaceted, given the complexity of Sino-US relations and the economic interdependency between Washington and Beijing. Tensions between Russia and West could be exploited to its advantage by China. Given the all picture, another point to consider is in fact that China does not intend to completely sever its relations with Washington coming to a strategic rivalry between blocks typical of Cold War period. The complexity of Sino-American relations is evident, given the value of economic cooperation and common concerns on various global issues (Islamic terrorism, the future of Afghanistan, Iran's nuclear issue and agreements on global warming). The current global context is not characterized by the presence of ideological opposing blocs, but can be rather be described as an evolving multipolar system characterized by power centers interdependent with an increasingly significant role of Asian countries.
The long-term synergy between India and Russia
After China, Moscow may look to other alternatives to Europe for its natural resources exportations, considering a strengthening of relations with Japan, South Korea and India.
In the specific case of India, the Sino-Russian energy pact could be followed by a similar cooperation between Moscow and New Delhi. Narendra Modi, the new prime minister of India in charge from last May 2014, is searching to improve relationships with many global and regional actors, like United States, China and Japan. Russia is another important partner, to which current India's government looks with deep attention in a changing international environment. At the same time it's thanks to Vladimir Putin that from the end of nineties Russia-India strategic partnership had new force after the fall of Soviet Union.  
A stronger Indo-Russian energy relation could significantly change the political equilibriums of Asian continent. This kind of cooperation would be focused on natural gas and in particular in the importation by India of LNG, despite the need of infrastructural improvements in Indian and Russian territories. Since India has limited reserves of natural gas, it would be for New Delhi a concrete opportunity to diversify its energy supply and a necessary provision in order to support economic growth and meet rising domestic demand of energy resources. However energy collaboration could also involve Russian oil.
Nevertheless, there are a number of political issues that could hinder Indo-Russian energy cooperation. Russia negative relations with Western countries represent a counterproductive aspect for India and an expected tightening of Western sanctions against Russia linked to Ukrainian situation could affect the activity of certain Indian public companies with interests in dealing with Russian counterparts, such as Oil and Natural Gas Corporation Limited (ONGC), Gas Authority of India Limited (GAIL) and Bharat Petroleum (BP). ONGC's interests to drill shale oil in Siberia could be delayed because sanctions against Moscow make it more problematic to work with US counterparts, given the fact that last September 2014 Washington banned its companies from supporting exploration and productive activities in deep water, Artic offshore and shale projects in Russia. This problematic situation could affect ONGC's activity because it has contracted US firm Liberty Resources to drill four wells in the Bazhenov shale formation in Siberia, a project that now could be interrupted. ONGC has also a 20% stake in the Sakhalin 1 project in Russia and is in consultations with Rosneft over a stake in two east Siberian oil fields and it could look out for alternative solutions for drilling in the Bazhenov.
GAIL company, the nation's largest natural gas distributor,has recently signed several agreements with some US corporations, for example the pact with US-based WGL for buying about 2.5 million tons of gas for twenty years. GAIL may incur therefore in problematic situations in the case of business activity with Russian firms, for example Gazprom held discussions with GAIL for deliveries also of Russian LNG.
While it's true that India has other public companies that haven't developed agreements outside of the Subcontinent and could benefit from an effective Indo-Russian energy cooperation, United States see adversely the developments of New Delhi-Moscow relations. Washington has publicly expressed its disappointment in the aftermath of the positive 15th Indo-Russian bilateral summit held last December in New Delhi, arguing that this is not a good time "to make business with Russia as usual".
New Delhi has not approved Western sanctions against Russia, but at the same time it has not yet recognized Crimea as an effective part of Russia, though refusing to criticize openly Moscow. At this particular juncture it's clearly emerging an Indian intention to maintain a substantial strategic autonomy and a difficult balance position in its approach towards United States and Russia. Though, it's at the same time clear that Washington has used and will continue to apply sanctions to commercial activities related to energy sector as a political tool to isolate opponents (for example Iran in the past for nuclear issue and Russia today for Ukrainian situation),pressuring its allies (for example India) to stop commercial activities with these antagonists States that have to change a specific political behavior according to Washington strategic calculus. Iran's case of few years ago is emblematic: New Delhi as a result of US pressure supported sanctions against Tehran regarding nuclear issue, partially spoiling Indo-Iranian traditional good cooperation. If it is true that in that case sanctions had United Nations assent and India is against unilateral sanctions, it is certainly not to be underestimated US irritation towards India's attempts to improve relations with Russia.
At the last Indo-Russian bilateral summit the two countries signed twenty agreements – seven intergovernmental and thirteen commercial – including a strategic vision for a peaceful cooperation in the use of atomic energy. In summary, agreements have concerned energy sector, fields of technology and innovation and they promoted a wide-ranging engagement in commercial activities, considering the use of national currency for bilateral trade. According to Vladimir Putin's statements, Russia will support India in the construction of twelve nuclear power plants after the positive results related to Kudankulam nuclear power project and the oil company Rosneft will start to send ten tons of oil per year. Russian authorities offered to build in India one of the most advanced Russian helicopters and it will speed up the implementation of the joint project for the fifth-generation fighter jet. Russia aims also to participate in the plan for the realization of Delhi-Mumbai Industrial Corridor and facilitate the process of India's accession to SCO. However, trade is declining and it's equal to $ 11 billion; for a comparison, Indo-Chinese bilateral commerce is about 70 billion, while Sino-Russian stands around 100 billion. In this sense, negotiations to promote a free trade agreement between India and Eurasian Union could be seen as a measure suitable to boost bilateral commerce. It's also important that the project for North-South Transport Corridor (involving Russia, India and Iran) would be effectively implemented since the intentions of a commerce network that could integrate South Asia, Iran, Central Asia and Russia. The geographical distance between India and Russia is significant, but last bilateral summit showed willingness in both sides to overcome this particular difficulty. The basic idea is to encourage a transformation of bilateral cooperation in a much better quality, observing also the international framework and supporting the development of a collective, balanced and inclusive security in Asia-Pacific, considering the legitimate interests of all States in a region led by the respect of international law.
Narendra Modi has recently affirmed the importance and priority assigned to Moscow in the strategic calculus of New Delhi, claiming that Russia will remain the most important partner of India in defense sector. The Indian government is also interested to enhance cooperation with Russia in spite of sanctions sponsored by Washington. However, it is important to underline that Modi is keen to have stronger defense ties with US – the main partner in the sector of arms imports in recent years during Manmohan Singh government – although it's not possible at this moment to replace Russia's role. At the same time Moscow is looking to Pakistan, which could become a strategic military partner of Russia. Another aspect is that Russian-Chinese partnership could be seen with concern by New Delhi: Russian technologies and systems are now exported also to China, not only to India, and a rising Chinese power could transform Asian balance of power, pushing India towards United States.
Nevertheless,India seems interested to promote a deep cooperation with Russia, which could aspire to become one of the countries most concerned in governmental campaign "Make in India" launched by Modi and designed to accelerate the economic growth of the country and particularly to support the Indian manufacturing sector by attracting foreign direct investment. In this case the nature of Indo-Russian cooperation could be transformed by purchaser-consumer structure to joint manufacturing partners.
The recent meeting between Putin and Modi, as well as summits and agreements between Russian and Chinese authorities are particularly important for the period in which they occurred, few months after the inauguration of a new government in India andwith the specter of a "New Cold War" between West and Russia, though the use of the term "Cold War" in order to describe the current standoff of US-Russian relations is not totally correct.
There are different expectations from Russian government that new course in India will fortify Indo-Russian partnership and many signals go in this direction; as well as it could be possible a strategic alliance with China, considering many fields of joint cooperation. The world order is changing and Western countries should take into account the complex network of relations involving Russia, India and China and other Asian countries. These regional powers are no longer only spokesman of an emergent world seeking voice in an anachronistic international system, considering for example India and China aspirations to reorganize board of United Nations, World Bank and International Monetary Fund. Furthermore, Russia, India and China are not only characters of multilateral forums such as BRICS or G-20, but they are already proponents of deep bilateral relations and bearer of new systems of payment in international trade, considering the use of national currencies than could potentially change future global balances of power. These are clear exemplifications of the emergence of a multipolar world order.
Indonesia's political will is the key to a successful carbon tax implementation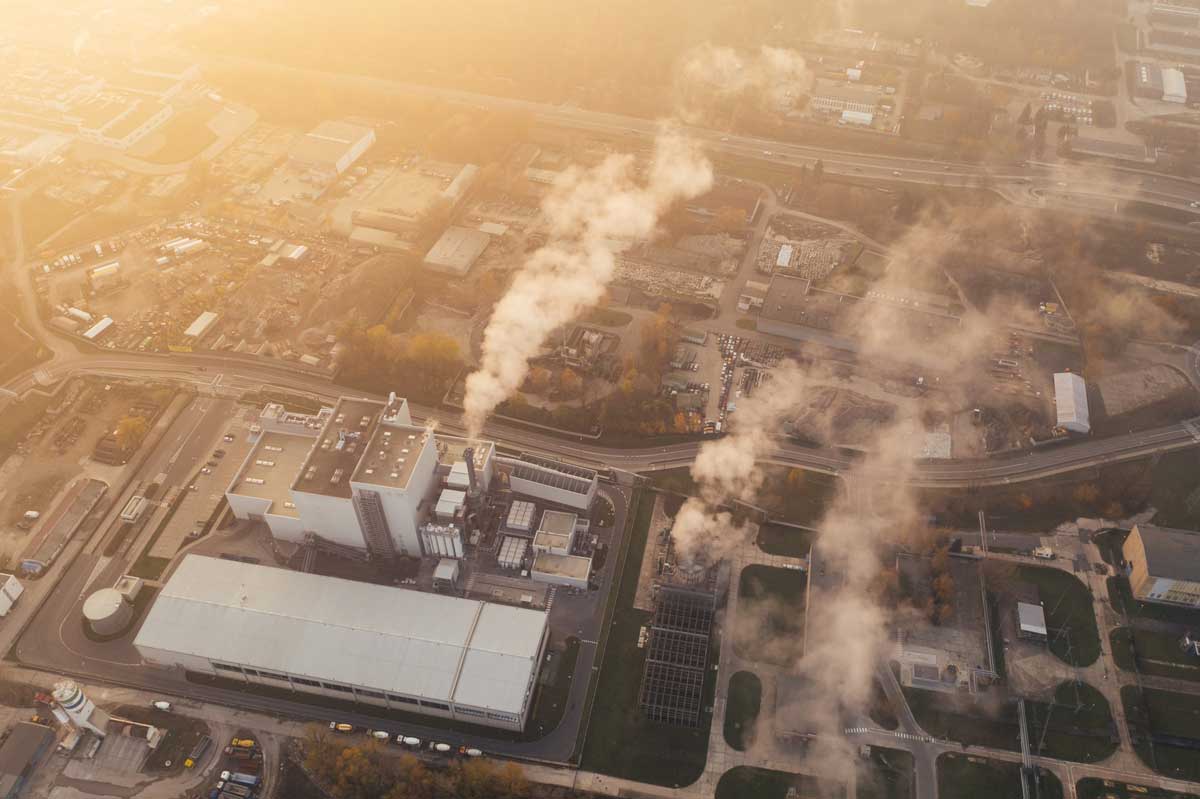 Authors: I Dewa Made Raditya Margenta, and Filda C. Yusgiantoro*
A carbon tax should be overviewed as an oasis of post-pandemic recovery. The proper carbon tax scheme will solve two of Indonesia's extensive homework; reducing greenhouse gas (GHG) emissions and boosting revenue to support economic recovery. In the end, Indonesia's political will is crucial in completing this mission.
Recently, the carbon tax has become an exciting topic of discussion in Indonesia. This carbon tax is introduced in a revised General Taxation Law bill and becomes this year's Indonesia National legislation Program. According to the bill, the government plans to collect a carbon tax of IDR 75,000 (US$ 5.25) per tonne of GHG (tCO2e). The carbon tax could target emissions on the use of fossil fuels such as coal, diesel, and gasoline by factories and vehicles.
The introduction of the Carbon Tax is quite astounding. Previously, the Coordinating Minister for Maritime Affairs and Investment of Indonesia, Luhut Binsar Pandjaitan, said that President Joko Widodo planned to issue a Carbon Trading regulation in December 2020. However, there has been no signal that the regulation will be issued until now.
Implementing a carbon tax is seen as a strategic step for the government to reduce GHG emissions and boost state revenue to increase development funds. As a result, the carbon tax scheme must be well constructed, specific, and well-targeted so that the carbon tax implementation can recover the environment and Indonesia's economy.
However, the carbon tax implementation will not succeed without strong political will and commitment from the government.
Carbon tax as a climate action plan
As the sixth-largest GHG emitter in the world, Indonesia becomes vulnerable to climate change impact. According to the Ministry of Environment and Forestry of Indonesia, the transportation and manufacturing sectors contributed to around 64% of 2017 national GHG emissions. This number will rise considering the increase in energy demand and manufacturing activities to stimulate the economy. Therefore, a new climate policy, such as a carbon tax, needs to be promoted as a climate action plan.
As an economic-environmental instrument, a carbon tax is more straightforward to address this issue. Also, the revenues gained from this tax can be recycled to support green development. Thus, the target of this tax must be well identified, and the carbon tax scheme must be designed correctly to avoid a deadweight.
Singapore can be the lead example to emulate its carbon tax scheme. Based on Singapore's climate action plan, the tax is applied to the facilities that emit abundant GHG annually. They also promote clean and simple carbon tax to preserve fairness, uniformity, and transparency. Its carbon tax scheme, which takes place from 2019 to 2023, will be reviewed by an impact assessment in 2022.
From Singapore, Indonesia can learn that the scheme may have the flexibility to respond to the dynamics that will occur, including the opportunity to move towards a carbon trading scheme in the future. Besides, having a solid political like Singapore will give Indonesia's carbon tax implementation an upper hand.
Building Indonesia's political will for a climate action plan
Indonesia's successful climate action plan relies on various variables such as GHG emissions reduction, identifying the most appropriate instruments, and introducing new climate policies. However, all of these variables are highly dependent on political will.
Indonesia's political will on climate mitigation would be a perfect start and a powerful tool to take immediate action in climate mitigation initiatives. Instead, Indonesia's political will may face a political challenge during the policymaking process. A lengthy policymaking process of the New and Renewable Energy Bill is one of the examples. Hence, Indonesia's political will to address climate change at the beginning of the policymaking process is crucial.
Gaining public trust and being severe are essential steps that should be carried out before introducing a carbon tax.
At first, the government must improve its accountability and transparency, reflecting on what Singapore has shown. Indonesia should also consider complementary economic policies that minimize a carbon tax's negative impacts on business and household sectors.
Then, Indonesia could consider removing fossil fuel subsidies and replacing them with direct subsidies to low-income households.
Finally, Indonesia should guarantee that the obtained revenue from the carbon tax will be recycled for green development and improving community welfare.
Conclusion
In brief, implementing a carbon tax in Indonesia will determine the nation's and its citizens' future.
Ensuring the carbon tax implementation will be on point, Indonesia's political will is the brain, which can be seen from a carbon tax scheme and the supporting policies. The success of this policy will be seen from intensive GHG reduction, positive economic growth, and improve Indonesian people's welfare simultaneously.
*Filda C. Yusgiantoro, Ph.D., chairperson of Purnomo Yusgiantoro Center and an economic lecturer in Prasetya Mulya University
---
Central Bank Digital Currencies: What do they offer?
The decision of the government of El Salvador to adopt bitcoin as legal tender has invited mixed reactions from around the globe. Notwithstanding the pros and cons of the issue, the message is loud and clear – digital currencies are here to stay.
The total market cap of bitcoin has reached 600 billion US dollars by March 2021. Cryptocurrencies have captured the imagination of rich and poor alike. The percentage of cryptocurrency users has been steadily increasing in countries facing financial instability and grappling with weak currencies. Latin America has seen large scale activity in bitcoins, especially in countries like Venezuela and Columbia. Nigeria likewise has emerged as a hub for bitcoin trade given the challenging economic climate in the country. The Central Bank of Nigeria (CBN), in a February directive, had warned banksand financial institutions of facilitating payments for cryptocurrencyexchanges.Cryptocurrency trade has grown to such volumes that it can't be overlooked by the state actors.
States and Central Banks unable to buck the trend are contemplating their own version of digital currencies. So, do ordinary citizens gain something from the Central Bank Digital Currencies (CBDC's)?
Societal and Environmental concerns
Experts have already pointed out serious pitfalls of allowing a free hand to decentralised currencies outside the regulatory framework of the governments. Crime syndicates use cryptocurrencies as safe conduits for money laundering, cross-border terrorist financing, drug peddling and tax evasion. Recently an FBI operation, "Trojan Shield", which busted a criminal underworld along with the seizure of millions worth of cryptocurrencies, further echoed the proximity of criminals with the crypto-world. Several cryptocurrency frauds have unearthed in recent history. The widespread popularity of cryptocurrencies has diluted the globalstandardson KYC (Know Your Customer) and AML (Anti Money Laundering), providing room for criminals and lawbreakers.
The energy-intensive nature of cryptocurrency mining has raised concerns about its impact on climate change and pollution. China and Iran have recently put stringent controls on bitcoin mining owing to environmental pollution and power blackouts. It is bizarre that the total electricity used for bitcoin mining surpasses the total energy consumption of all of Switzerland.
Threat to sovereign power
Decentralised currencies pose a grave threat to the sovereign power of the governments. Several States and Central Banks have thus stepped in to maintain their relevancy, by announcing their version of digital currencies, backed by sovereign guarantee. In the latest Bank of International Settlements (BIS) paper, 86% of 65 respondent central banks have reported doing some research or experimentation on Central Bank Digital Currencies.
China leads the rest
China is quite ahead in the development of its CBDC compared to all other nations. China has already distributed some 200 million yuan (US$30.7 million) in digital currency as part of pilot projects across the country. By early implementing the digital yuan, China expects to challenge the US dollar's hegemony as the international currency. In future, China hopes to achieve more international trade through a digital yuan, which would further China's global ambitions and effectively push plans like the Belt and Road Initiative (BRI). Moreover, it provides China with sufficient strength to effectively bypass US sanctions in any part of the world.
The Federal Reserve and the European Central Bank have taken a more cautious stance and indicated that they are not in the race for the first place. In late May, Fed Chair Jerome Powell announced plans for a discussion paper on digital payments, including the pros and cons of the US Central Bank currency. European Central Bank Chief Christine Lagarde said her institution could launch a digital currency only around the middle of this decade.
Why CBDC's may not offer anything new
Only stringent regulations or an outright ban on decentralised currencies could control money laundering and financing of crimes through digital currencies. It is unlikely that the introduction of CBDC's would hamper the flow of illicit money through decentralised channels. In all probability, criminal elements would still run their show through decentralised currencies where there is anonymity and the lack of regulations.
CBDC's may perhaps offer fast and real-time settlement of payments. While this is a plus, the existing bank payment systems already provide for swift and sophisticated transaction processing. So, real-time settlements are nothing new and certainly not a novel innovation. Moreover, cross-border transfers might not see any revolutionary change because these transfers still have to go through the existing regulatory frameworks.
CBDC's would boost the surveillance mechanisms of the State. It would put every transaction under the government scanner. Individual privacy will be a major causality if proper safeguards are not incorporated. Brighter sides are that the government could effectively target economic crimes like tax evasion with greater ease and a reduced carbon footprint.
Threat to the banking system
Though the actual modalities have not come out, reactions from Central Banks indicate that CBDC's will co-exist with the existing fiat currencies. The new system can potentially destabilise the present banking system and the financial intermediaries. Proposed digital currencies are backed by the Central Bank, which could never go bankrupt. In the existing system, money is secured by the guarantee offered by private banks. In a period of economic instability, citizens might pull too much money out of banks to purchase CBDC's, backed with better security and consequently triggering a run on banks.
Back to centralisation
The introduction of digital currencies is out of necessity to preserve Central banks' legitimacy in the face of the cryptocurrency boom. It possibly will protect the citizens from the extreme volatility of decentralised currencies and may serve as safer mediums of exchange. Since it is backed by sovereign guarantee, it might also act as a better store of value. But, CDBC's would expand the state power and cause the continuance of the regime based on "trust" in governmental institutions, which was precisely what decentralised currencies like bitcoin had intended to annul. Essentially, CBDC's would bring in more government to our daily lives, which is rather regressive and goes against the spirit of modern libertarian values.
Rise of Billionaires In India, Lobbyism And Threat To Democracy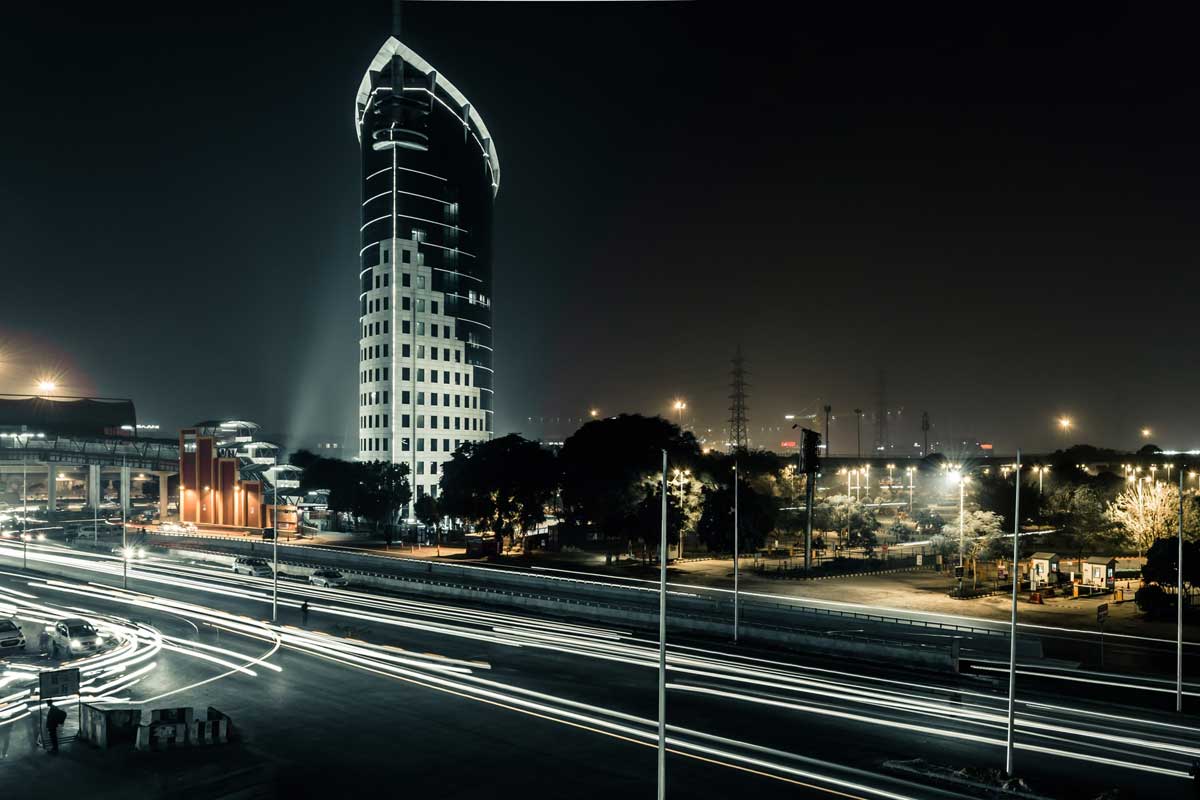 Let me start by asking you – Have you watched Oliver Stones' 1987 masterpiece, 'Wall Street'? Great! For those who haven't, here is a quick reflection of its storyline. This movie is a premise with a promise, and exert its audience to seek an answer to one of the most neglected question in the philosophy of ethics and greed – 'How much money is enough money?'. Michael Douglas plays an unsparing millionaire raider Gordon Gekko. Bud Fox, played by Charlie Sheen, is a stockbroker full of ambition, doing whatever he can to make his way to the top. Fox is enchanted by Gekko, and entice him into mentoring him by providing insider trading information. Although Fox is loyal to his mentor Gekko, throughout the film, he is seen asking the millionaire trader Gekko, "How much money do you need to be satisfied with? How much is enough?". And each time Gekko ponders and thinks hard, but the truth is, he himself doesn't know. There is a scene in the movie where Gordon Gekko uses Fox's inside information to manipulate the stock of a company that he intended to sell off, while throwing its workers, including Bud's father. When Bud hears about his father losing the job along with other workers, he experiences deep agony and immediately repents his participation in the millionaire's duplicity and deception. He storms to his office and asks again, "How much is enough, Gordon?"
And, Gekko answers – (Source :Wall Street, 1987)
"The richest one percent of this country owns half our country's wealth, five trillion dollars… You got ninety percent of the American public out there with little or no net worth. I create nothing. I own. We make the rules, pal. The news, war, peace, famine, upheaval, the price per paper clip. We pick that rabbit out of the hat while everybody sits out there wondering how the hell we did it. Now, you're not naïve enough to think we're living in a democracy, are you, buddy? It's the free market. And you're part of it."
Now, what this scene exposes is the adrenaline rush of power that wealth provides. But, what this scene also highlights is how this power of wealth has created a society where corporate empires are thriving through lobbyism, while middle-lower class are palpitating in a life of destitution. And in case you are thinking how a 1987 American classic like 'Wall Street' is relevant to the rise of billionaires in 2021, here is the answer – wealth, national morality and democracy – all symptomatic of a thriving country. But, with the rise of billionaires in India, this is exactly what is at stake.
Corporate Political Activity (CPA) – When Corporations Colonizes The State
Luis Fernandez said, "Either we can have democracy or a great amount of wealth concentrated in the hands of few. We cannot have both". So, what did he mean by this? For starters, hoarding of wealth not only gives you the liberty to buy luxury goods, but it also gives you the freedom to buy votes, laws, and legislation. How? Well, corporate involvement in any democratic ecosphere is usually manifested into a corporate political activity (CPA). This corrupts the democratic process by excluding the citizens from policy decision-making. Thereby, privatizing profits for corporation and socializing the loss among citizens(Daniel Nyberg,2021). So, how is this accomplished? It's achieved through a specialized team of people called – Corporate Lobbyists. They act as a mediator between the political parties and the corporation they work for. But, what do these billionaires lobby against? Mostly tax deregulations. However, the devil hides in details – Most billionaire monopolists lobby against anti-force entrustments, giant banks lobby against risk regulations, polluters in the private sector lobby against environmental regulations, and private corporations lobby against public services. Each one of these is detrimental to the growth of any democracy because lobbyists act out in the interest of billionaires and influence government policy-making by taking in no account of public interest (Mehrsa Baradaran, 2019). In simple words – they suggest extraneous elements in decision-making and subvert the public interest in areas like infrastructure (highways, airports, and massive scale projects under the Jawaharlal Nehru National Urban Renewal Mission in 63 cities), natural resources, and energy (gas, oil, petrol, energy), telecom (3G and 4G technology),military (weapons and aircrafts), mining (where giant corporations have developed stakes making billions on India's tribal heartland), and agribusiness (seeds, privatization of agriculture sector), etc. And, how does this work? Keep reading.
You must be aware of the ongoing farmers' protest since last year. It is strictly against two issues. First being the 'three new farm laws' introduced by Modi government. Second, being the agitation against India's two richest billionaires – Mukesh Ambani and Adani, who are close to Modi and is believed to profit from these new farm laws. These two billionaires have been eyeing India's farm sector for a while now. In 2017, Ambani expressed his interest in investing in the agriculture sector. His Jio Platforms, today, is leveraging its partnership with Facebook to dilate into this domain with Jiokrishi app, which will ease out the farm-to-fork supply chain. The company's records suggest that it source(ed) 77% of its fruit directly from farmers. Now, currently, the farmers take their produce to wholesale markets, governed by APMC (government body). APMC in every State decides the price it will pay to the farmers for their produce. Remember, this market becomes the central point for government acquisition of food grains. With the new farm laws, a giant corporation can directly approach the farmers, buy and pay for the produce at an agreed amount. In short, this new farm law aims to abolish this structural network and privatize it. But, this is just structural damage for farmers. As I mentioned earlier, the devil hides in details – The news laws do not make a written contract between the farmers and corporations mandatory. This means that if there is a conflict of interest between both parties, it will be extremely difficult for farmers to prove that a corporation has breached that agreement. Additionally, this law states that a farmer has no right to take these disputes to an independent judiciary for justice. Instead, they would have to reach out to two bodies – a conciliation board (district-level administrative officers) or to the appellate authority. Now, both of these bodies are dependent on government, which can potentially revert the case in favor of corporations. This law also has a grave danger of impacting the minimum support price that government bodies offer to farmers in case of a declined price fall for their produce during a particular season. The farmers here are sailing on a boat of uncertainty, economic chaos, and policy madness —- all favoring the interest of the giant corporates instead of the public; more specifically, the farmers, who are the beating heart of an agrarian economy like India.
Remember, The Rafael deal? The deal was given to a Ambani brother, who had minimal to no experience in aircraft. Rafael offset contract has been given to Reliance Defense, which was formed 12 days before the announcement of the Rafael deal. 'Mediapart', a French-language publication, quoted Francois Hollande (2018), "It was the Indian government that proposed this service group (Reliance), and Dassault which negotiated with Ambani. We had no choice. We took the interlocutor who was given to us." Two weeks back, the French newspaper 'LeMonde' dropped a bombshell stating that the French authorities passed off Anil Ambani's $162 million tax after Modi-led NDA government negotiated Rafael deal with France based Dassault Aviation. Another example- Back in 2018, when the Modi government approved the privatization of six airports, it also relaxed the prerequisite requirements. BJP allowed companies with no prior experience in this sector to present their bid. After deliberation, all six airports were given to Gautam Adani, the second-highest billionaire in India with no history of running airports. Today, in 2021, Adani Airports has acquired 23.5% stake in Mumbai International Airport Ltd(MIAL), and is set to extend the stakeholding percent to 74%, which will give Adani group the ownership of the upcoming Navi Mumbai airport in which MIAL holds majority stakes. His other ventures in sectors like Adani green energy, power, and transmission hold a close-by narrative. His Carmichael coal mine project in Australia has earned him an infamous 'climate change villain' title. Tax deregulations is the primordial goal of corporate lobbyists, and they seem to be winning. The Indian government last year announced that it had reduced the rate of tax for certain existing companies at 25.17% , the lowest since 2010. There is an extra tax deduction of 15% from earlier level of 25% for start-ups. One would argue that the low tax rate would increase international corporate investments. But recent studies show that businesses are moving to countries like Bangladesh, Vietnam, Indonesia for labor-intensive operations. Thereby, failing to bring employment to the country.
Figure 1: The rate of tax imposed on corporates by the Indian government in the last ten years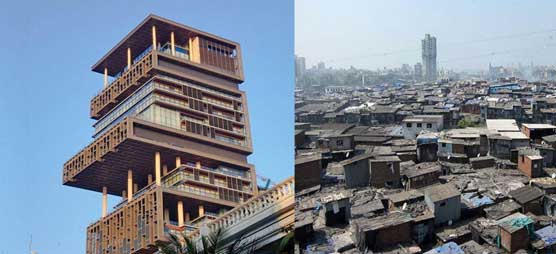 Figure 2: Mukesh Ambani's $2 billion house overlooking the slums of Dharavi – The world's largest slum. Source of the image : www.thecharette.org
Tax deregulation, tax invasion, and corporate lobbying are not the only problems that manifest with the rise of billionaires in India. The most chronic and malignant effect is the ever-widening gap between the rich and poor, threatening economic justice and social cohesion in a society. This economic gap is so dilated that it becomes a life of excess for these billionaires and destitution for the rest of the 1.38 billion Indians. According to Forbes magazine, the third richest Indians – Mukesh Ambani ($84.5 billion), Gautam Adani & family($50.5 billion) and Shiva Nadar($ 23.5 billion) own 60% of the country's wealth. India's top three richest people have added over $100 billion between them. In fact, since the initial lockdown in March 2020, India's top billionaires increased their wealth by 35% during COVID-19 pandemic. According to Oxfam report, India's top 100 billionaires witnessed their fortune increase by staggering number of Rs 12.97 trillion. This amount could have provided every 364 million poor Indians a cheque for ₹94,045 each. So, what was the economic status of the working class? They suffered abominably during COVID, while billionaires thrived. The study, 'State of Working India 2021 – One year of Covid-19', by Azim Premji University, revealed that the economic recession caused by the COVID-19 has pushed 230 million Indians below the poverty line. This number accounted for and contributed to the global increase in poverty by a whopping 60% in 2020. The study shows the loss in monthly income earning for all kinds of workers. The fall was 17% for temporary salaried jobs, 18% for self-employed, 21% for daily wage workers, and 5% for permanent salaried workers. This ever-widening gap of economic inequality in India goes against every fiber of true democracy, where public resources and rights like healthcare, education, COVID relief financial aids, etc., instead of being elevate, are subverted. Gabriela Bucher, Executive Director of Oxfam International said, "Rigged economies are funnelling wealth to rich elites who are sailing through the pandemic in luxury and ease, while those on the frontline of the pandemic — medical assistants, healthcare workers, and market vendors — are struggling to pay the bills and put food on the table". Existence of these billionaires in any society is symbolic of a theocracy thriving and a democracy that's palpitating. Times like these demand a moral obligation to question, resist and fight against the economic injustice, not just for ourselves, but for our children and many generations to come by. Remember, power seeks self-preservation first and foremost. The billionaires will do anything and everything to continue hoarding resource, wealth and pass it to their heirs. So, the question is not – when will this stop? But, what are you going to do about it?.