Future of Davos in Kyrgyzstan
Is the new Russian approach towards China and India, vector for a multipolar world order? Will the new Davos – gathering between vanity fair and summit of the mightiest – in future take place in Kyrgyzstan – Central Asian country surrounded by the most prosperous and promising powers?
The last months of 2014 were marked by a series of significant bilateral agreements and summits involving Russia, India and China. According to many international analysts, the research of better relations with the two Asian giants by Moscow represents another further step towards global transformation from an unipolar order ruled by United States to a multipolar one.
A key point in order to analyze the fundamental reasons of Moscow's approach towards China and India is connected to difficulties emerged in the last year with European Union and United States. Complications in Russia-West relations are clearly exemplified by the Ukrainian imbroglio.
However, it's also necessary to dwell on long-term strategic interests of the countries involved. Despite the current shaky situation of Eastern Europe and Middle East, generally speaking Beijing and New Delhi look at Russia as a reliable partner with whom it's fundamental continue to dialogue, cooperate and trade. China-Russia dialogue is growing from mid-nineties, while Indian strategic relationship with Moscow is heir of the one established during Cold War with Soviet Union. Moreover, it should not to be underestimate the fact that Russia, India and China are already actively cooperating in other multilateral organizations, such as BRICS forum (Brazil, Russia, India, China, South Africa), and have the opportunity to develop new platforms for political, economic and military cooperation, for example within the Shanghai Cooperation Organisation (SCO). The strategic triangle Russia-India-China (RIC), taken into account difficulties of relations especially considering Indo-Chinese bond characterized at the same time by cooperation and competition, could therefore be an interesting model of dialogue in the new multipolar world order.
The strengthening of Russian-Chinese cooperation
Regarding the close relationship between China and Russia, it is possible to consider latest agreements on energy co-operation, taking into consideration that improvements of this relation have been underway for about two decades after the fall of Soviet Union. It can be argued that Russian-Chinese partnership is based on three basic pillars, key points of Chinese foreign policy: peace, cooperation and development, to which it's possible to add mutual profit for both sides and "win-win strategy".
Milestone of last year improvements in bilateral relations was May 2014 agreement worth $ 400 billion, which concerns pipeline Power of Siberia and the sending of 38 billion cubic meters of natural gas from Russia to China. The sale of gas will not begin immediately because natural gas fields in Eastern Russia require infrastructural improvements as well as connecting pipelines have yet to be installed. However, according to agreements the sending of natural gas through the eastern route will be operative from 2018.
Russia and China have also signed a Memorandum of Understanding for the western route, which could guarantee to China further 30 billion cubic meters of natural gas per year. The main important consequence of these agreements is that they could transform China in the largest consumer of Russian gas. An aspect that should not be underestimated in a consideration of medium-long term is that China could become the main market of Russian energy resources as a whole, overcoming Europe. In 2012 Russian exports of natural gas towards Europe totaled $ 66 billion and accounted for more than 10% of total Russian exports. In the diversification of its exports, Russia could find in Chinese market a viable alternative to Europe, while the latter should find clear alternatives such as shale gas from United States reducing its energy dependence from Russia.
At the same time, there is an important strategic advantage for Beijing because it would receive resources through land. This would be a major transformation of Chinese energy supplying, considering that currently resources destined to China are transported by sea through the Strait of Malacca, controlled by United States, and through areas characterized by tensions and territorial disputes (South and Eastern China Sea).
Becoming a fundamental energy partner of China, Russia would be also a competitor of United States since Chinese territory is one of the most advantages markets for Washington's exportations of Liquefied Natural Gas (LNG). Energy sector represents the most important area in which Russian-Chinese cooperation could further develop: for example Rosneft has offered a 10% stake to Chinese authorities for the project of joint exploitation of Vankor oil field in Eastern Siberia, Rosneft's third-largest onshore production subsidiary. This deal would represent the most substantial Chinese equity participation in Russia's onshore oil industry to date. Furthermore, it will be offered a representative office to China in the board of the same project, while Moscow would offer the sale of oil from Vankor's field with payments in Yuan, a move that would exemplify a challenge to international dollar system and its role as reserve-currency in the world.
China aims to invest in Asian infrastructural sector with the ambitious objective to create a complex network of high-speed railways, pipelines, ports and optical fibers cables that could link Chinese cities to neighboring countries and beyond; in this case two projects could be cited, the Silk Road Economic Belt through Eurasia and the 21st Century Maritime Silk Road trough East and South China Seas and Pacific and Indian Oceans. These projects could effectively link Europe to Asia-Pacific. Some components of these plans are already under construction, especially in Central Asian republics, but Chinese intentions are to create more links with Russia, Iran, Middle East, Turkey, Indian Subcontinent, South-East Asia and Europe.
The current Asian political scenario, considering these Chinese infrastructural projects, is then characterized by the consolidation of a strategic cooperation between Russia and China, a factor confirmed at the end of the last meeting between APEC countries (Asia-Pacific Economic Cooperation), hosted by Beijing (November 10th – 11th, 2014). This strategic cooperation has been further emphasized by visit of Russian Defense Minister Sergey Shoigu in Beijing few days after APEC summit. From all these meetings and subsequent agreements emerged the prospect of an alliance based on common economic, military, political and energy interests in order to share development and stability in the Asia-Pacific region. This cooperation could also appear to some extent as a political response to NATO's containment of Russia and US pivot strategy finalized to rebalance of power in Asia-Pacific. This particular kind of interpretation focused on Washington's concerns is founded analyzing Eastern Europe's tensions and sporadic diplomatic clashes for the economic control of East and South China Seas.
China looks favorably to economic consequences arising from its cooperation with Russia. The international situation and concerns related to strategic issues have created the conditions for a strengthening of teamwork between Russia and China so that Moscow could defend its interests and Beijing could maintain globally a balance of power. It is possible that this kind of collaboration could go further, making the two countries interdependent and able to reinforce relationship in other sectors (agriculture, aerospace, defense and information technology). Russia and China have already a consolidated business relationship worth approximately $ 100 billion and at the same time China could support Moscow to deal with the effects of Western sanctions on its finances. Beijing would continue to invest in Russian bonds and make direct investments in Russia. China is currently in the position to do so, given the availability of foreign exchange reserves (more than $ 4,000 billion).
Additionally, as demonstrated by the visit of Russian Defense Minister Shoigu to Beijing the Russian-Chinese cooperation will be strengthened in other fronts such as that of the military cooperation, which could be implemented considering common concerns related to cited US Pivot to Asia. As announced by Shoigu during 2015 there will be Russian-Chinese joint naval exercises not only in the Pacific, but also in the Mediterranean Sea.
This is a deliberate long-term Russian strategy to leave behind cooperation with Europe and United States or is a merely tactic searching a revitalization of relations with the West? It's likely that Russia contemplates strengthening of partnership with Beijing as a useful alternative to relationship with Europe, but also to counterbalance US role in Asia-Pacific. However, the whole scenario is more multifaceted, given the complexity of Sino-US relations and the economic interdependency between Washington and Beijing. Tensions between Russia and West could be exploited to its advantage by China. Given the all picture, another point to consider is in fact that China does not intend to completely sever its relations with Washington coming to a strategic rivalry between blocks typical of Cold War period. The complexity of Sino-American relations is evident, given the value of economic cooperation and common concerns on various global issues (Islamic terrorism, the future of Afghanistan, Iran's nuclear issue and agreements on global warming). The current global context is not characterized by the presence of ideological opposing blocs, but can be rather be described as an evolving multipolar system characterized by power centers interdependent with an increasingly significant role of Asian countries.
The long-term synergy between India and Russia
After China, Moscow may look to other alternatives to Europe for its natural resources exportations, considering a strengthening of relations with Japan, South Korea and India.
In the specific case of India, the Sino-Russian energy pact could be followed by a similar cooperation between Moscow and New Delhi. Narendra Modi, the new prime minister of India in charge from last May 2014, is searching to improve relationships with many global and regional actors, like United States, China and Japan. Russia is another important partner, to which current India's government looks with deep attention in a changing international environment. At the same time it's thanks to Vladimir Putin that from the end of nineties Russia-India strategic partnership had new force after the fall of Soviet Union.  
A stronger Indo-Russian energy relation could significantly change the political equilibriums of Asian continent. This kind of cooperation would be focused on natural gas and in particular in the importation by India of LNG, despite the need of infrastructural improvements in Indian and Russian territories. Since India has limited reserves of natural gas, it would be for New Delhi a concrete opportunity to diversify its energy supply and a necessary provision in order to support economic growth and meet rising domestic demand of energy resources. However energy collaboration could also involve Russian oil.
Nevertheless, there are a number of political issues that could hinder Indo-Russian energy cooperation. Russia negative relations with Western countries represent a counterproductive aspect for India and an expected tightening of Western sanctions against Russia linked to Ukrainian situation could affect the activity of certain Indian public companies with interests in dealing with Russian counterparts, such as Oil and Natural Gas Corporation Limited (ONGC), Gas Authority of India Limited (GAIL) and Bharat Petroleum (BP). ONGC's interests to drill shale oil in Siberia could be delayed because sanctions against Moscow make it more problematic to work with US counterparts, given the fact that last September 2014 Washington banned its companies from supporting exploration and productive activities in deep water, Artic offshore and shale projects in Russia. This problematic situation could affect ONGC's activity because it has contracted US firm Liberty Resources to drill four wells in the Bazhenov shale formation in Siberia, a project that now could be interrupted. ONGC has also a 20% stake in the Sakhalin 1 project in Russia and is in consultations with Rosneft over a stake in two east Siberian oil fields and it could look out for alternative solutions for drilling in the Bazhenov.
GAIL company, the nation's largest natural gas distributor,has recently signed several agreements with some US corporations, for example the pact with US-based WGL for buying about 2.5 million tons of gas for twenty years. GAIL may incur therefore in problematic situations in the case of business activity with Russian firms, for example Gazprom held discussions with GAIL for deliveries also of Russian LNG.
While it's true that India has other public companies that haven't developed agreements outside of the Subcontinent and could benefit from an effective Indo-Russian energy cooperation, United States see adversely the developments of New Delhi-Moscow relations. Washington has publicly expressed its disappointment in the aftermath of the positive 15th Indo-Russian bilateral summit held last December in New Delhi, arguing that this is not a good time "to make business with Russia as usual".
New Delhi has not approved Western sanctions against Russia, but at the same time it has not yet recognized Crimea as an effective part of Russia, though refusing to criticize openly Moscow. At this particular juncture it's clearly emerging an Indian intention to maintain a substantial strategic autonomy and a difficult balance position in its approach towards United States and Russia. Though, it's at the same time clear that Washington has used and will continue to apply sanctions to commercial activities related to energy sector as a political tool to isolate opponents (for example Iran in the past for nuclear issue and Russia today for Ukrainian situation),pressuring its allies (for example India) to stop commercial activities with these antagonists States that have to change a specific political behavior according to Washington strategic calculus. Iran's case of few years ago is emblematic: New Delhi as a result of US pressure supported sanctions against Tehran regarding nuclear issue, partially spoiling Indo-Iranian traditional good cooperation. If it is true that in that case sanctions had United Nations assent and India is against unilateral sanctions, it is certainly not to be underestimated US irritation towards India's attempts to improve relations with Russia.
At the last Indo-Russian bilateral summit the two countries signed twenty agreements – seven intergovernmental and thirteen commercial – including a strategic vision for a peaceful cooperation in the use of atomic energy. In summary, agreements have concerned energy sector, fields of technology and innovation and they promoted a wide-ranging engagement in commercial activities, considering the use of national currency for bilateral trade. According to Vladimir Putin's statements, Russia will support India in the construction of twelve nuclear power plants after the positive results related to Kudankulam nuclear power project and the oil company Rosneft will start to send ten tons of oil per year. Russian authorities offered to build in India one of the most advanced Russian helicopters and it will speed up the implementation of the joint project for the fifth-generation fighter jet. Russia aims also to participate in the plan for the realization of Delhi-Mumbai Industrial Corridor and facilitate the process of India's accession to SCO. However, trade is declining and it's equal to $ 11 billion; for a comparison, Indo-Chinese bilateral commerce is about 70 billion, while Sino-Russian stands around 100 billion. In this sense, negotiations to promote a free trade agreement between India and Eurasian Union could be seen as a measure suitable to boost bilateral commerce. It's also important that the project for North-South Transport Corridor (involving Russia, India and Iran) would be effectively implemented since the intentions of a commerce network that could integrate South Asia, Iran, Central Asia and Russia. The geographical distance between India and Russia is significant, but last bilateral summit showed willingness in both sides to overcome this particular difficulty. The basic idea is to encourage a transformation of bilateral cooperation in a much better quality, observing also the international framework and supporting the development of a collective, balanced and inclusive security in Asia-Pacific, considering the legitimate interests of all States in a region led by the respect of international law.
Narendra Modi has recently affirmed the importance and priority assigned to Moscow in the strategic calculus of New Delhi, claiming that Russia will remain the most important partner of India in defense sector. The Indian government is also interested to enhance cooperation with Russia in spite of sanctions sponsored by Washington. However, it is important to underline that Modi is keen to have stronger defense ties with US – the main partner in the sector of arms imports in recent years during Manmohan Singh government – although it's not possible at this moment to replace Russia's role. At the same time Moscow is looking to Pakistan, which could become a strategic military partner of Russia. Another aspect is that Russian-Chinese partnership could be seen with concern by New Delhi: Russian technologies and systems are now exported also to China, not only to India, and a rising Chinese power could transform Asian balance of power, pushing India towards United States.
Nevertheless,India seems interested to promote a deep cooperation with Russia, which could aspire to become one of the countries most concerned in governmental campaign "Make in India" launched by Modi and designed to accelerate the economic growth of the country and particularly to support the Indian manufacturing sector by attracting foreign direct investment. In this case the nature of Indo-Russian cooperation could be transformed by purchaser-consumer structure to joint manufacturing partners.
The recent meeting between Putin and Modi, as well as summits and agreements between Russian and Chinese authorities are particularly important for the period in which they occurred, few months after the inauguration of a new government in India andwith the specter of a "New Cold War" between West and Russia, though the use of the term "Cold War" in order to describe the current standoff of US-Russian relations is not totally correct.
There are different expectations from Russian government that new course in India will fortify Indo-Russian partnership and many signals go in this direction; as well as it could be possible a strategic alliance with China, considering many fields of joint cooperation. The world order is changing and Western countries should take into account the complex network of relations involving Russia, India and China and other Asian countries. These regional powers are no longer only spokesman of an emergent world seeking voice in an anachronistic international system, considering for example India and China aspirations to reorganize board of United Nations, World Bank and International Monetary Fund. Furthermore, Russia, India and China are not only characters of multilateral forums such as BRICS or G-20, but they are already proponents of deep bilateral relations and bearer of new systems of payment in international trade, considering the use of national currencies than could potentially change future global balances of power. These are clear exemplifications of the emergence of a multipolar world order.
Human Resource: A Competitive Edge in Global Market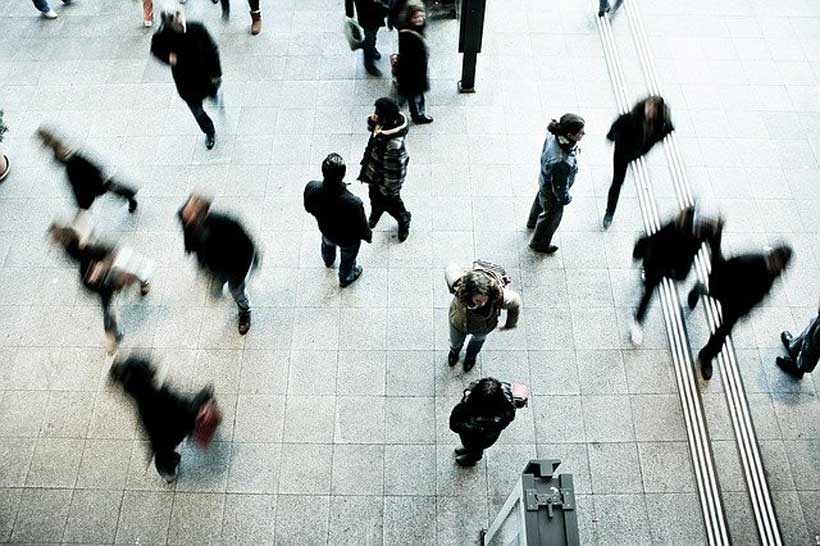 Today globalization has created a firm need to turn out to be competitive in order to survive and sustain in international market. The growing economic competition has compelled the countries around the world to innovate or else the economy would collapse. In such scenario, it really needs to be worked on the key factors which will lead a country to prosper. Technological advancements alone can't do anything. Even to operate technology we need human resource. Skilled and expert human resource is the need of the hour to gain market competitive advantage. With the geometric increase in the public expenditure, need for trained manpower has also increased. The workforce management has become vital in order to survive in midst of challenges raised by global competition. Same is the case with Pakistan
With the increased globalization of the economy, the term competitiveness has become pervasive for Pakistan. The World Economic Forum's Global Competitiveness Report defines competitiveness as "the set of institutions, policies, and factors that determine the level of productivity of a country" and IMD's World Competitiveness Yearbook defines competitiveness as how an "economy manages the totality of its resources and competencies to increase the prosperity of its population." In general, competitiveness is basically the ability and performance of any firm or sector to produce and sell products in the market in relation to the goods and services of other firms and sectors in the same market. Thus, when we talk about assessing the success of any country, or industry, competitiveness becomes key criterion. It enables an economy to gain more share of market and leads it to become a sustainable developed economic state that would in return give the firm stability resulting into prosperity of the country. Putting such things into perspective, companies and industries need to be very competitive in order to cope up with the fast era of domestic and international markets' growth. It only can be achieved by extracting maximum output from a country's human resource through prudent human resource development policy measures.
So a state needs to look into its infrastructure, legal framework and policy implementation to enhance the efficiency and effectiveness of its human resource. It is a paramount resource to utilize all other resources for competing in the current global market penetration to achieve sustainable economic growth. Human resource development tends to improve the quality and productivity of labor which in return, leads to economic growth. It is universal fact that investment in human resources exacerbates economic growth. Human resource development is an important vehicle that drives the economy of the country faster. In the words of Harrison "Human resource constitutes the ultimate basis for the wealth of a nation's capital. Resources are passive factor of production; human beings are the active agents who accumulate capital, exploit natural resources, and build social, economic and political organization. Clearly, a country which is unable to develop the skills and knowledge of its people and to utilize them effectively in the international economic race, will be unable to develop anything else".
Previously human resources and human resource (HR) department was considered less important and costly in many organizations. But now with the passage of time HR has become the strategic partner of firms which gives sustainable competitive advantage to them. Human resource is important for competitive advantage because without it, firms cannot achieve their objectives and goals. HR department has to prove its worth by creating value in achieving sustainable competitive edge. HR executives must recruit such people who have unique talent which can't be seen in other competing firms to gain competitive advantage. Furthermore HR executives must develop rare characteristics in their HR which helps them to achieve strategic goals. If the same characteristics are found in the HR of other competing firms then these would not be the competitive advantage for them. Additionally, HR executives must pay attention to the development and growth of characteristics of firm's HR so that competitors can't imitate it easily. In any firm or organization, culture is primarily fostered and developed by HR department. Therefore by developing unique culture, HR executives can gain competitiveness. If we go deeply into the HR functions then the core responsibility of HR department to create competitiveness is to bring right people at the right place to ensure the effectiveness and efficiency of the firm. This can only be possible by the existence of efficient HR department in the firm. Behind the motivation level of employees, its HR department who works day and night to facilitate and reward their employees which in return gives a remarkable position in the market. As a result organizations attain the level of competiveness by means of its human resource (HR).
In a nutshell global competition constrained the economies around the world to achieve competitive edge which can be achieved only through its human resource. Thus, for that Pakistan needs to ponder over its human resource policies to enhance its competitiveness. HR departments in indigenous organizations must be developed on international standards to get maximum output from the human resource of the country. Additionally, human resource development shall enable Pakistan to achieve competitive advantage which further will help the state to penetrate in international economic competition with more efficiency and strength. Ultimately, Pakistan can achieve sustainable economic growth.
The dimensions of BRICS geography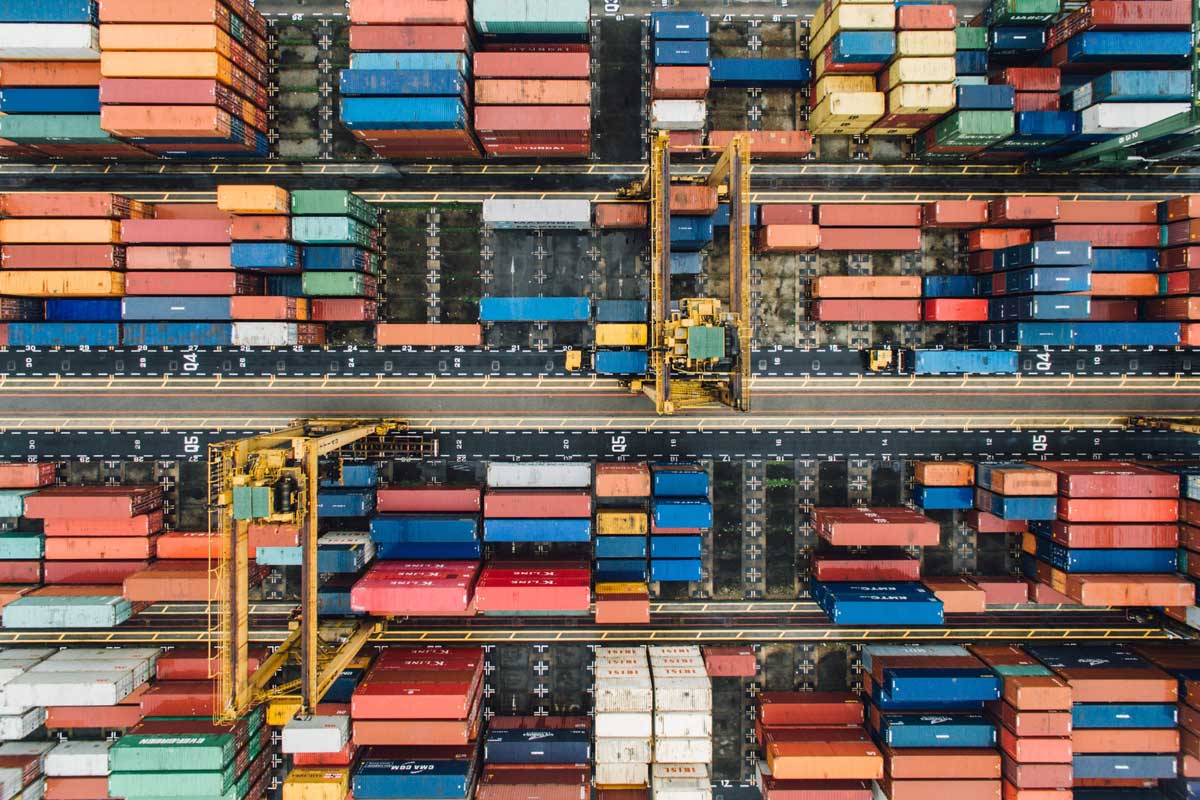 Harnessing continental distance for the developing economies may be the single most important mission for BRICS and the New Development Bank (NDB) in the coming decades. The BRICS+ framework offers a platform to scale up investment cooperation through bringing on board the regional development institutions in which BRICS countries are members.
There have been numerous attempts to bring all BRICS under one common denominator — a common feature that would explain the rationale for the emergence of such a grouping. Among the many common factors for BRICS countries the more popular was the growth potential, with predictions of a rising share for BRICS in the world economy being prevalent in the initial phases of BRICS evolution. Another vision was that the BRICS economies represent the leading emerging markets (EM) with some of the most liquid assets and sizeable markets in the EM universe. But over and above some of these unifying themes, there appears to be a less explored commonality among BRICS related to their geographical peculiarities. In fact, geography in terms of the size of BRICS economies, the distance that separates them and the regional roles of BRICS in their respective continental neighborhoods appears to be one of the most fundamental and long-term themes that determines the pathways of BRICS future cooperation.

In terms of the centrality of geography as a defining and unifying feature of BRICS there is the simple fact that BRICS are among the largest countries by territory in the world. In particular, Russia is the largest country with a landmass of more than 17 million squared kilometers, with China taking the 3rd position, Brazil and India taking the 5th and 7th spot respectively. Furthermore, the top three spots in the world in terms of the number of countries that border the respective economies are taken by BRICS economies — China and Russia hold the number one spot with 14 border countries, while Brazil and India take the #3-4 ranking with 10 border countries each. Four BRICS economies also take the top 4 positions in the world in terms of the length of the border with neighboring economies. The number one spot is taken by China, followed by Russia and then Brazil and India.

Another way to picture the uniqueness of BRICS geography is the sheer distance that separates its members. If the distance were to be measured on the basis of the separation between the respective capitals, then the greatest distance among the two BRICS economies would be between Brazil and China — nearly 17000 km. The distance between Russia and Brazil is nearly 11700 km. These distances are several times higher than the longest separations of capitals within the EU (Warsaw-Lisbon separation is 2760 km) and still notably greater than the most extreme spatial separations in the developed world (London-Canberra is 10545 km and the New York — Canberra route is just over 10000 km).

But perhaps the most important common feature among the BRICS economies is that they serve as crucial regional hubs for their continental neighbors, particularly developing landlocked economies. Indeed, each BRICS economy neighbors several landlocked developing economies — in many cases these are some of the largest landlocked economies in the world. In the case of Brazil this is Paraguay and Bolivia. In the case of South Africa it is Botswana as well as Zimbabwe and Lesotho. In the case of India it is Bhutan and Nepal. In the case of China and Russia the two largest landlocked economies in the world — Kazakhstan and Mongolia — are in-between economies for the two largest countries of Eurasia (China and Russia). In Russia's case there are also the landlocked CIS economies that border Russia (Belarus, Armenia, Azerbaijan). In all these cases, BRICS economies can potentially serve as outlets to the ports and global market routes for the respective landlocked economies that are their regional partners.

What do all these geographical factors mean for the vectors of economic cooperation among BRICS? The unprecedented spatial separation means that the intensity of trade among the BRICS economies will be limited by the gravity of distance (in line with the indications of the "gravity model" of international trade — the greater the distance and the smaller the size of the two economies, the less will be the intensity of bilateral trade). But at the same time there is tremendous scope for connectivity projects in view of the size of the BRICS countries and the needs for transportation connectivity in the regions of BRICS presence, most notably with respect to the land-locked countries.

The scope for connectivity projects for BRICS economies may be magnified to the scale of the landmass of the developing world via the BRICS+ platform uniting Africa, Latin America as well as Asia. This BRICS+ platform represents a formidable land mass that is significantly less connected via transportation compared to the part of territory occupied by the developed world. If in the case of BRICS+ the total land mass is nearly 100 million squared kilometers, in the case of the developed economies this is around a third of the land mass of the BRICS+ countries.

Harnessing continental distance for the developing economies may be the single most important mission for BRICS and the New Development Bank (NDB) in the coming decades. The BRICS+ framework offers a platform to scale up investment cooperation through bringing on board the regional development institutions in which BRICS countries are members. Accordingly, regional development banks, regional financing organizations together with NDB can act in concert in advancing sustainable development and connectivity across the Global South.

In sum, the two dimensions of BRICS geography, namely the intra-continental and the inter-continental expanses of the developing world, determine the pathways for future BRICS cooperation. The enormous intra-continental distances for BRICS can become an asset and an opportunity-set for advancing South-South cooperation through connectivity projects. At the same time, the scale of inter-continental divides points to the need to advance towards a Global South FTA, a project that is increasingly expedient given the rising tide of protectionism in the world economy.
from our partner RIAC
China's economic slowdown and its implications for the rest of Asia
China's economy has slowed down considerably since the past year. The key reasons for China's slow growth are its stringent lockdowns, to achieve its objective of a zero covid policy. Here it would also be pertinent to point out, that many of Chinese President Xi Jinping's policies especially tightening of credit for the real estate sector had an adverse impact on the real estate sector and the economy as a whole (according to estimates, real estate counts for 29% of the country's Gross Domestic Product (GDP). A number of Chinese real estate developers have been downgraded by Moody's. A number of companies, including Evergrande are part of the B3 category, which denotes "speculative and are subject to high credit risk'.
In August 2022, Chinese Premier Li Keqiang while commenting on the slowdown said:
'A sense of urgency must be strengthened to consolidate the foundation for economic recovery'
There is a growing realisation that a further slowdown could lead to serious social problems, the stringent lockdowns have resulted in growing unemployment.
A number of steps have been taken to prevent the slowdown, such as Real Estate Sector and steps for Small Medium Enterprises. In August 2022, the Chinese government offered support to the tune of US $29 billion to Chinese real estate developers so that they can complete stalled projects and deliver them to home buyers. Earlier this year, China's government announced that it would provide fiscal concessions and tax exemptions to MSME's to small businesses in China. One of the key factors behind this course correction by Xi Jinping was the 20th national congress of the Communist Party will be held from October 16, 2022 (Xi Jinping is likely to secure a third-term and also consolidate his hold over the party and consolidate his position as the most powerful leader after Mao Zedong)
Challenges still persist for China's economy
Reports of multilateral agencies clearly point to China's growth in 2022 being well below earlier estimates and targets. According to a World Bank Report, growth in 2022 for the Asia-Pacific region is likely to be a little over 3% (3.2%), while China's growth is likely to be 2.8%. China had targeted a growth of 5%, and even multilateral agencies had estimated that the country would grow at over 5%
An Asian Development Bank (ADB) report which estimated that China's growth will be a little over 3% states that 'developing' Asia (which includes Cambodia, Bangladesh, Nepal, Myanmar, Sri Lanka etc) will grow at over 5% and highlights a significant point, that the last time China grew slower than the rest of Asia was in 1990, when China grew at below 4% (3.9%) and the rest of the region grew at 6.9%. Emerging Asian economies which include China, India, Indonesia, Thailand, the Philippines and Vietnam are likely to grow at 4.3% in 2022 and 4.9% in 2023 again a drop from earlier estimates.
It would be pertinent to point out, that a number of foreign investors in China have also complained about the lockdowns and restrictions. While in the short run, it is unlikely that they will shift their operations in a big way, they are likely to look for alternatives.
In contrast to China, the rest of the region has benefited from easing out covid19 restrictions. Says the ADB report:
'Easing pandemic restrictions, increasing immunization, falling Covid-19 mortality rates, and the less severe health impact of the Omicron variant are underpinning improved mobility in much of the region'
Can ASEAN and South Asia benefit from China's slowdown?
The case of Association of South East Asian Nations (ASEAN) countries is especially important, because their policies with regard to covid have been fundamentally different from that of China. Opening up of borders has given a boost to the tourism sector in the region — especially Malaysia and Thailand. This is important, because tourism accounts for a significant percentage of the GDP of these economies. Here it would also be pertinent to point out, that a number of companies have moved out of China, in the aftermath of covid 19, with Vietnam being a favoured destination due to its geographical location and other economic advantages (some companies have also moved to other ASEAN nations as well as India).
Even the stock markets of these countries have been doing reasonably well. In April 2022, analysts from JP Morgan and Goldman Sachs had picked Indonesia, Vietnam and Singapore as their favourite markets, while last month Credit Suisse said its favourite market in the region was Thailand.
In conclusion, while there is no doubt that China has been driving economic growth not just in Asia, but globally, it is unlikely that its economic challenges are likely to reduce in the short run. It is not just covid, but Xi Jinping's economic policies which have been responsible for the slowdown. The biggest beneficiaries of China's covid19 policies as well, as it's slowdown in the longer run, would be the ASEAN region — especially countries like Vietnam and Indonesia — along with South Asian nations – especially India and Bangladesh who with investor friendly policies could attract more companies seeking to relocate from China.