A celebrity icon and promoter of humanism; Aphrodite's child, but this time not Irena Papas, but Angelina Jolie…
Ever since experts acknowledged the presence of celebrity personas in the field of politics, different theories on how to classify their role in international relations appeared. In the last few decades numerous, mostly western celebrities began taking part in various development and humanitarian campaigns, focusing on eradication of poverty, expanding knowledge of such subjects and spreading awareness of the global issues. These positive effects are the reason celebrity diplomacy is getting increasingly more attention from the experts, as well as from the general public.
Despite the apparent positive role, there is always a certain amount of doubt amongst people: Whether celebrities are qualified political characters or not; are their campaigns doing more harm than good; are celebrities getting involved in diplomatic activities because of their ethical principles, to contribute in solving a particular issue, or solely in an attempt to self-promote? However, there is no doubt. Whether or not we like seeing celebrities in such positions, their endeavours are visible to everyone, as the role and the influence of the entertainment business, advertising, media and people in designing and organising society, its values and meanings play a huge part in today's changing democracy and citizenship.
A whole number of reasons regarding the emergence of celebrity diplomacy exists. The world's politicians, the media and the public see the existence of numerous places or even entire countries struck with poverty, famine, bloody wars and other global problems, as something self-evident and common. And because of the silent and numb political elite, a demand for an additional, different kind of approach in dealing with global and moral issues emerged.
It is worth asking ourselves, how we see the whole process of solving certain serious global problems, due to celebrities getting involved with their actions. Politicians do of course discuss these global issues and inequality. They talk of an ideal world, which needs to be created. But no one asks, what hides behind the mask of all this charity of ours? Are the words of the international community just an imaginary plaster, whilst the real medicine is the philanthropy from celebrities? All of us show a certain amount of solidarity when it comes to global issues, poverty and disease. We all discuss the rights and the injustice happening to people all around the globe. We all support fighting poverty. But who are the ones who are truly ready to switch from words only, to actions? Who actually helps with donations? Today, actions speak louder than words. Celebrities getting involved with tackling the world's problems face issues of famine, disease, poverty, violence, war and concentration camps. They are not the ones looking away from the problems and are not just initiating humanitarianism, but they become fully involved with their actions. That is where their added value lies. They become some sort of diplomats, helping the international community in solving those matters. They themselves know best what humanitarian work really means, furthermore, they get an overview of how countries' political leaderships function which makes their words worth considering.
It is because of that, many of us have recognised celebrities as a new type of means for resounding activism and intervention. Public's addiction to celebrity world, the famous individuals and their behaviour, all play a factor here. This became even more evident with the appearance of smart phones and technology advancements in recent years. It allows celebrities a lot greater interaction with the public, with more ways of creating public discourse than before, when that happened through literature, civil society and social groups. We praise celebrities as a much needed "tool" carrying enormous potential to alarm us all of the biggest global issues and show us their genuine desire for a change. That in a way is a vision on how to tackle the unjust forces of the world and trigger the sense of kindness and a wish for world peace throughout the mankind. To achieve that, the celebrities rely on their power of persuasion, influence and publishing, as they wish to bring order and righteousness to international relations. Their goal is humanitarian protection, including tracking and reporting on how countries deal with issues of human rights, pressuring the offenders, legal assistance and cooperation in creating the mechanisms to prevent people's rights to be violated in the first place. In that sense, it is mostly about ethical and moral actions involving support of all kinds of values.
In order to get rid of the scepticism around the celebrity diplomacy completely, we need to specifically define and understand the activities of celebrity diplomats. Current definitions of these are out-dated, leaving out (perhaps intentionally) certain key elements. Celebrity diplomats pursue their political and humanitarian causes. Because of their recognition and status, they happen to have an excellent chance at addressing the major issues in the world, in a global information environment. Due to an unprofessional means of dealing with global issues, they appear as informal diplomats. Their involvement in the process of cooperation within the international community helps in developing and changing of that fact.
The Phenomenon of Angelina Jolie
One of the world's most renowned celebrity diplomats is Angelina Jolie. In the past years an increasing number of celebrities are getting involved in politics and with that, their relations have progressively become more formal, intense and nevertheless more significant. But what makes Angelina Jolie stand out?
It is clear that her looks are what predominantly gets a huge deal of attention – her exotic beauty combined with specific elegance and femininity she radiates are the reason why she has been chosen multiple times by the media as the most attractive woman in the world. But is it her beauty, or in fact only her beauty, becoming exposed in her work? The luscious figure and full lips charm most people and get the media attention. But for a permanent attention of the public, the media and nevertheless the politicians, more is required. You need to be charismatic and have grace, things you either have, or you don't. Angeline has both. The charisma and boldness, adventurous mischievousness and her self-sacrificing humanitarian work are something to admire. She has certainly shown she understands and is aware of her own fame, looks and how extremely photogenic she is. She has made good use and took advantages with these attributes, which helped her get the world's media attention for global causes she stands for. Nevertheless, it is not all about being a pretty icon, it's the substance that matters just as much. The beauty attracts and appeals, but still, it is transient. You get an initial interest and if the substance is good, success is assured.
Angeline, the Aphrodite of our time, a Greek goddess of femininity, beauty and love, first showed her concern with the issues of global development before the filming of the movie Lara Croft – Tomb Raider in Cambodia, back in 2000. Soon after, she became an ambassador, travelling in the name of the United Nations High Commissioner for Refugees (UNHCR) to various crisis areas. Her concern, interest and determination to help refugees, bring awareness to the global public of their struggle, whilst also lobbying for international aid, have become her passion and she has set herself very high standards of operation. Since 2001, when she was declared a Goodwill ambassador she has been on over 40 different field missions in some of the world's most remote regions of the planet, all with the intention of bringing awareness of the refugee status and their protection. In large part those consisted of visits of the refugee centres across the globe, in particular the ones in Sierra Leone, Tanzania, Cambodia, Haiti, Namibia, Congo, Russia, Jordan, Egypt, United States of America, Darfur, Lebanon, Pakistan, New Delhi, San Jose, Chad, Syria, Iraq, Kabul, Sri Lanka and Thailand; and many others UNHCR visits, in places like Kosovo, Kenya and Lebanon. It is assumed many were left wondering at the beginning of her humanitarian activities about how much luggage she was going to bring on her missions to the endangered zones, whether she would ask for special treatment, expensive hotels etc. But it was nothing like that at all – on these missions she covered her own expenses and lived in the same basic working and living conditions as the rest of the UNHCR workers. This shows her in an entirely different light and exposes the quality and greatness she has, which are so rare to find in people. And if someone like Angelina Jolie possesses those, then the response to her activities and the mission she is on becomes very significant and noble.
In 2012, the UN High Commissioner for Refugees, Antonio Guterres appointed Angelina Jolie as Special Envoy, for her years long cooperation with the UNHCR, and sacrificing her time trying to solve the refugee issue. In her newly assigned and extended role, Angelina Jolie focuses on the worst of crisis, which cause massive emigration. She became a proponent and a representative of the UNHCR and Guterres in diplomatic circles, whilst also debating the topics with people who have the most power to change things regarding world's emigration problems. With such activities, she gets involved in the processes of finding solutions for people, who were forced to emigrate because of conflicts.
Amongst her UNHCR missions, her goal is to defend the rights of refugees and emigrants and prompt the political elite worldwide to play a bigger, more active role. Since 2001, she has donated more than 5 million dollars to these causes, using some of the funds to build schools in locations like Kenya and Afghanistan, whilst also using money to raise the quality of living for people who have been forced to flee. Furthermore she continues to visit places around the globe, to fight for people's rights and to ensure people receive aid in case of natural disasters, in vulnerable communities where predominately children live, and in environment protection. In 2003 she launched the Maddox project called "Jolie – Pitt Foundation, focusing on agriculture, education, healthcare, profession training, infrastructure and rural planning in Cambodia. She has also opened a National centre for refugees and their children, which provides free legal aid to young asylum seekers. In a partnership with Microsoft, she founded an organisation Kids in Need of Defence, which also provides free legal aid to children who came to the United States of America without their parents or legal representatives. In its first two years, the organisation itself donated 500 000 USD, apart from also paying numerous expenses created to help the refugees and children in the third world countries.
She continued with her humanitarian work by joining Council on Foreign Relations, where she took part in creation of different kinds of reports, as well as taking the initiative to increase actions leading to prevent genocide from occurring amongst other mass atrocities. After visiting Haiti a number of times in 2010, she then founded the Jolie Legal Fellows Program, to enhance government capacity around the rule of law. The programme places young lawyers within the existing structures in Haiti to support the government's child protection efforts. The foundation Jolie-Pitt has meanwhile provided funding for juvenile centres in Cambodia and Ethiopia, where they use innovative and thorough treatments on children infected with the HIV virus and tuberculosis. It is evident Angelina donated large sums of money. But does money truly rule the world? It definitely is life saving in some hardships life throws at people worldwide, however it does not solve the world's issues completely. It contributes to small and subtle changes through daring and active celebrities. Kind deeds and values are things that mean something. Maybe today, money's importance is being undermined by time or even knowledge – we could even say that knowledge rules the world, and that money is just another product of knowledge.
Humanitarian work as a moral obligation
At this point, it is clear that the humanitarian work and activities have become somewhat of a moral obligation, and an indicator of how important solidarity between people all around the world is. This is widely being used by numerous international organizations, which challenge traditional discourse of power in ways that encourage the power of moral awareness, something often not present in politics. Angelina Jolie has moral and ethical values, which she believes in and fights for, separating her from other politicians and giving her an extra amount of credibility worldwide. If avoiding taboo subjects is common among politicians, Angelina Jolie daringly exposes those, even in her movies. In her movie "In the Land of Blood and Honey«, she focused on the events in the Balkans, systematic rape, concentration camps and the question of a possibility of an romance between the victim and the officer. With it, she wanted to point out the crimes against women worldwide, not just in Bosnia and Herzegovina, and the mistakes of the international community, which failed to react just when they were supposed and expected to. It is also about a reflection of the horrid and brutal way of living in that period. For those reasons, she was made an honorary citizen of Sarajevo in 2012, whilst also receiving the Heart of Sarajevo, a special award in 2011 at the Sarajevo Film Festival, for her active engagement in the complexities of the real world. These days, the most recent of her movies "Unbroken" has caught public attention, which she directed herself and describes a story of Louis Zamperini. Zamperini was a participant of the 5000m race, at the Berlin Olympic Games in 1936, a mid-distance runner, who as an American WWII soldier in the Pacific, got captured by the Japanese. It is an adventure that goes from the highs of Olympic glory to the lows of life in a prisoner of war camp. The movie describes the athlete's fate, his every day struggle of living in Japanese concentration camps, where he was put through some truly difficult situations. The Japanese authorities have already protested against it, claiming the movie is full of exaggeration.
Many of us have probably thought that the celebrities are too pretty, too "perfect", famous and rich for anyone to take them seriously – but looking at Angelina Jolie negates all of that. Wherever she appears, she gets the attention of the entire world, being it Afghanistan, Iraq, America or Bosnia and Herzegovina. Because of her influence and recognisability she has access to world leaders and other significant and influential people, whilst at the same time having an important effect on the development of politics and founding programs for different global issues. In 2005, she travelled to Pakistan where she met up with refugees from Afghanistan. She also met the Pakistani president Pervez Musharraf and the country's Prime Minister, Shaukat Aziz. When she was in Syria for the first time, she also went to visit the American troops located there. The most resounding of her visits, as far as visits in our region go, was the one in Bosnia and Herzegovina in year 2010, when she wanted to meet the victims of the war who were forced to emigrate. Four months later, she returned and met with two members of the federal Bosnian presidency, Haris Silajdžić and Željko Komšić. It is definitely worth mentioning that she regularly attends events at the World Refugee Day, taking place in Washington; in 2005 and 2006 she also made public speeches at the World Economic Forum in Davos. She started lobbying for humanitarian work in Washington, where she, in year 2003 met with the members of the Congress. Universal values, ethics and morality are things celebrities have and which get built through dialog. Therefore, cooperation with the world's leaders is extremely significant in order to make changes in the international community.

"Aphrodite's Child" – living up to the fame of Irena Papas
Her dedication to humanitarianism has not gone unnoticed. In 2003, she became the first person to be awarded the Citizen of the World Award, by the United Nations Correspondents Association and in year 2005, she received the Global Humanitarian Award by the UNA-USA Organisation. The Cambodian king, Norodom Sihamoni awarded her with Cambodian citizenship on the 12th August 2005, for her conservative work in the country. Later, in 2007 she was awarded a Freedom Award from the International Rescue Committee. All of these prizes, awards and exceptional popularity scores, are a definite indicator of how significant, important and sophisticated her work really is. Diplomatic celebrity actions, which in Angelina's case are long-term, influential and successful, are therefore gaining importance, by filling the gaps created by some of the weaknesses of traditional diplomacy.
It is time for different players of the international community to unite and act together in a fight with global issues and react in a unified spirit of a renewed multilateralism.
It is necessary to trigger conscience and a sense of joint responsibility when confronting problems, striving for universal ethics and moral beliefs as our guidance and a measurement of our political functioning regarding human rights as being our most fundamental matters.
There is something about celebrity diplomacy that makes it provocative and allows it to support aforementioned subjects. Through social networks, a simple celebrity tweet affects the global public far more, than a well-planned campaign.
Do we really need the celebrities to face global issues, which nevertheless appear far from the field of their primary work? We could say that we do. People with influence and power, who get worldwide attention, are in a unique position to affect the world's issues themselves and the ways, in which they get solved. It is also true that celebrities, in the same way as politicians, get their power from the public. With the difference here being, that celebrities already have an established name, a recognisable and attractive face, and experience in public performance. Most importantly, the public trusts them more than they trust the politicians.
Could we say that the celebrities compromise their primary profession with their participation in politics and diplomacy? Most certainly not, in fact, it is quite the contrary. Angelina Jolie is not only the prettiest but also the best living proof of that not being the case at all.
First published by www.ifimes.org under the title: Angelina Jolie – a celebrity Aphrodite and a promoter of humanitarianism
Can diplomats be proactive online without becoming "wolf-warrior"?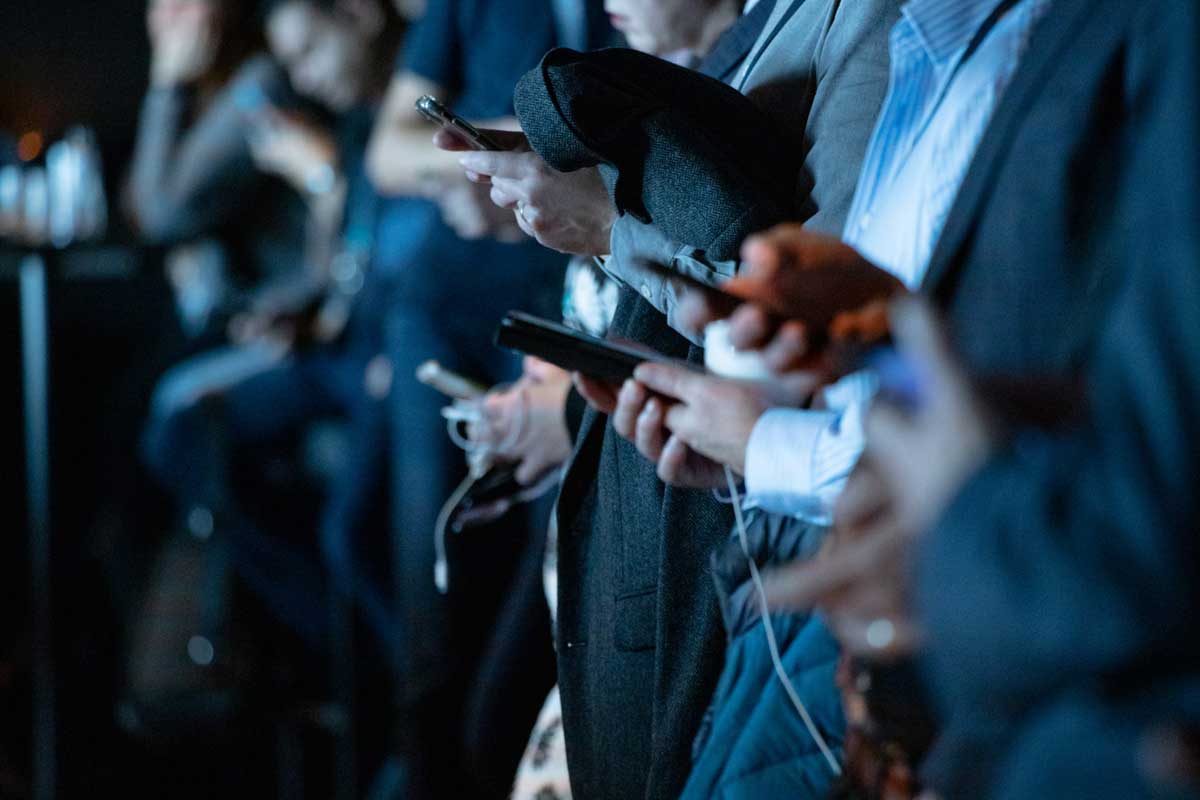 With the increasingly important digital world, traditional, offline tools and approaches are becoming less and less sufficient and effective in shaping the public conversation, influencing the global or national public opinion, and obtaining trust.
As a part of reform that veers towards revolution in a domain well known for its adherence to norms, today's diplomacy is also experiencing functional changes in terms of what strategic communications means in the digital environment. As we are witnessing lately, the emerging diplomatic virtual presence has become a significant part of public diplomacy and policy.
Today, the undeniable power of social media lies in its fundamental role of linking the public and political sphere as part of a worldwide conversation. It is notable that the general reason behind its effectiveness and the steep rise of adoption lie in the power of this environment of building strong brands and credibility. This certainly is today's Zeitgeist and involves the systematic cultivation of the attempt to influence the public opinion with every single action and to boost social legitimacy, in a more and more interconnected world that seeks to turn individual gestures and actions into symbols.
However, does this fully explain why social media is becoming an emerging playground for sarcasm and open battlefield for a digital war of accusations and threats?
One of founders of today's Twiplomacy phenomenon is the former US president, Donald Trump, who proved to be, for better or worse, one of the most vigorous and captivating presences on social media among world leaders. What is striking in this is the gradual increase in the adoption of the new diplomatic style, known as the Wolf-warrior approach, which gained prominence in the context of the COVID-19 crisis and Chinese presence in the social media. This approach, which originated from a Chinese patriotic movie, in which the main mission of the warrior is fighting back foreigners, is characterized by a more aggressive and assertive style of conducting foreign policy.
It is argued by some that this approach is not being adopted in order to display authoritarian tendencies and to project but rather it is more often adopted by Chinese diplomats as a defense response to the repeated attacks and accusations. It seemed to be the straw that broke the camel's back. Drastic times call for drastic measures?
Either way, the US-China digital war leads to questioning the adequate behavioral approaches to addressing the continuous global power competition and diplomatic tensions. Assertive and offensive or proactive? What makes a wolf-warrior and where do we draw the line?
When credibility and national identity are under threat, assertive approaches seem to come in handy when defending one's stance and strengthening confidence. We know it very well from the Chinese ancient wisdom: project strength when you are weak. This general principle applies to political stances and authority in advancing agendas, as well as preserving independence in hegemonic environments. However, when increased assertiveness is taken down the wrong road, the world ends up being divided into conflicting blocs. While proactiveness is certainly the adequate modus operandi to overcome such blockages and prevent escalating disputes from bouncing back, the line is certainly crossed when it reaches bullying and propaganda levels.
What is the smart and well-balanced dose of actions when interests and sovereignty come first? Assertiveness or smart power?
Proactiveness and high reliance on social media can also be channeled into advancing one's objectives and consolidating strategic gains through smart use of power or through soft power. One of the best examples of this strategy is India's Prime Minister Narendra Modi, who's presence on Twitter proves that, most of the time, the tone defines the effectiveness of the message and that balance is to be preferred to unhinged assertiveness. In the end, the art of persuasion is not limited to the right choice of words and actions here and now but also includes the challenging task of building trust in the long run.

China-India Vaccine Diplomacy – Will Pakistan Learn From Neighbors?
Modern infectious diseases and viruses have stimulated anew war and conflict along with poverty, counterurbanization (deurbanization), and climate change that need freshassessment in international relation arena. International cooperation for objective of infectiousdisease control goes back to atleast the 14th century, and to the later date of 1851, when Europe held its first International Sanitary Conference for multilateral cooperation to prevent the spread of cholera and yellow fever. Beginning in 2000, vaccine became cohesive as key tools in helping developing countries to achieve MDGs. In 2007, foreign ministers from seven countries issued the landmark "Oslo Ministerial Declaration" that formally linked health to foreign policy. Yet,in the past, there have been very few moments, as CoVID19, that assimilated such a huge number and variety of the world's state actors at diplomatic front. The coronavirus vaccine – one of the world's most in-demand commodities – has become a new currency for "Vaccine Diplomacy". Vaccine diplomacy is not only the use of vaccine to increase diplomatic relationship and influence other countries but also, from a strategic perspective, vaccine access opens the door to expand long-term health security provisions.
China, one of the first countries to make a diplomatic vaccine push, promised to help developed and developing countries.Since the start of the pandemic, China used medical supplies to pursue foreign policy gains, sent masks and protective equipment to hard-hit territories,at present distributing vaccine.The vaccine diplomacy is a expansion of China's endeavors to frame itself as the solution to the pandemic. Since the early days of the CoVID19 outbreak, China's President Xi Jinping has focused on publicizing Chinese efforts to supply medical aid worldwide. China's planeloads of CoVID19 donations including hospital gowns, nasal swabs, and surgical masks etc. – were regardedoptimistically, especially in developing countries. In addition, Chinese government sent experts to support medical personnel across the continent.Correspondingly, the Serum Institute of India, one of the world's largest vaccine producers,produced Covishield, developed by Oxford-AstraZeneca. India's Foreign Minister S. Jaishankar said it plans to supply CoVID19 vaccine to 49 countries in Asia, Africa, Latin America, and the Caribbean. So far, the country has been distributed 22.9 million doses under its "Vaccine Maitri" (Vaccine Friendship)initiative. Mr. Jaishankar also announced a gift of 2 lakh vaccine doses for about 90,000 U.N. peacekeepers serving in numerous hotspots around the world.
The vaccine race has become a new domain for China-India strategic competition. China's whole state apparatus is behind the drive and Beijing sprang into action "Health Silk Road" through the cooperation channels of its Belt and Road Initiative (BRI). Moritz Rudolf (German Institute for International and Security Affairs) says, "Health was one of the many subtopics of the BRI. With the pandemic, it has become the main focus". On the other hand, C. Raja Mohan, (Director, Institute of South Asian Studies at the National University of Singapore) said, "There is no way India can match China on a lot of issues, but in this particular case, because of India's pharmaceutical infrastructure, India is in a good position".In reality, both countries arecontemplating vaccine diplomacy as a matter of national pride and soft-power projection.
In Pakistan, the power of vaccine diplomacy has been underexplored despite the successful facts that included promoting peace between the Cold War powers of the 1950s and 1960s.The historical and modern-day track records of vaccine diplomacy are impressive. But, it has not yet led to an overarching framework for its expanded role in foreign policy of Pakistan. At the moment, the Ministry of Foreign Affairs, the Ministry of National Health Services, Regulations and Coordination, and National Command and Operation Center should establish vaccine diplomacy framework and play an imperative role in promoting international health agreements between Pakistan and governments throughout the world. Vaccine diplomacy will not only enhance Pakistan's reputation in international arena but also blunt the propaganda of anti-Pakistan forces within boarder and abroad. Consequently, vaccine diplomacy activities should integrated into the foreign policy of Pakistan.
Sail Away Tomorrow: Where Should We Sail?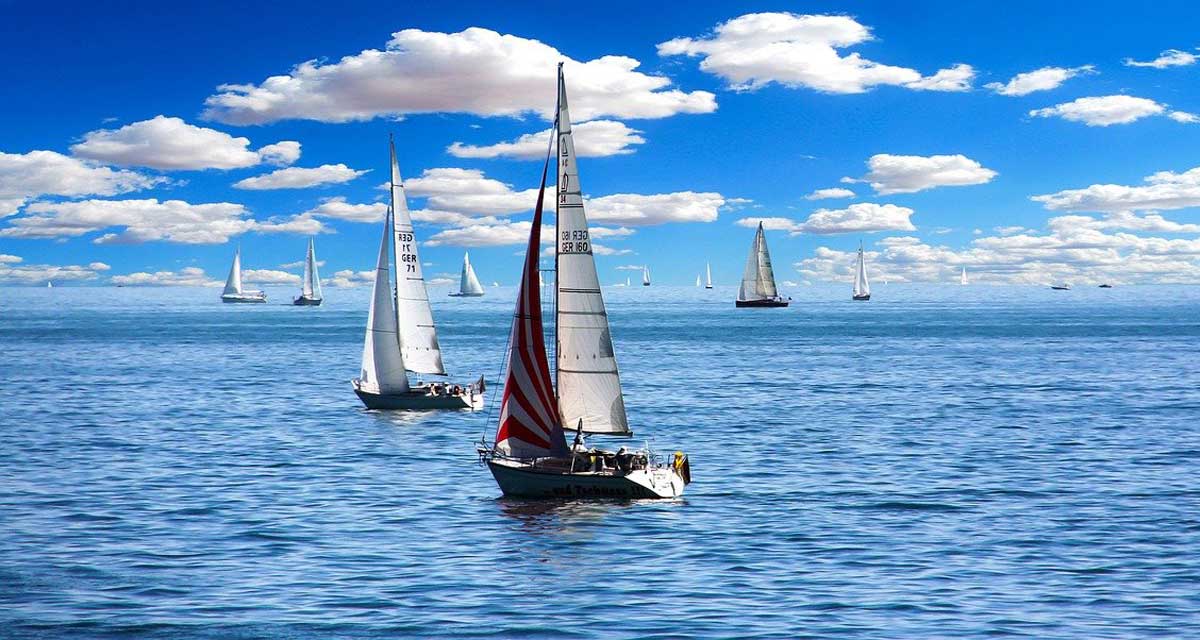 On January 1, 2021, we all met both the new year and the new, third decade of the 20th century. This is a good reason to think not only about possible events in world politics over the next twelve months, but also about the likely trends in the development of the international system over the next ten years.
First, let's get ourselves oriented and learn the terrain. Humanity today is going through a painful period of deglobalisation that affects all of us together and each one of us individually. This is not just about the immediate social or economic impact of the COVID-19 pandemic. Alarming failures in the usual mechanisms for the growth of interconnectedness and interdependence of countries and peoples did not begin yesterday, and they will not end tomorrow.
One can argue for a long time about how inevitable deglobalisation was and, if not, who exactly is responsible for its arrival. In any case, the global financial crisis of 2008–2009 and the post-crisis period of 2010–2013 showed that for the time being, it is possible to forget about the linear and especially about the exponential development of globalisation. After this crisis, some parameters of human connectivity (international trade, the volume of foreign direct investment) barely recovered until the middle of the last decade, and then collapsed again. In today's world, centrifugal processes have already accumulated tremendous inertia, and it would be naive to expect that any single event, even a very important one such as the Joe Biden administration coming to power in the United States or the creation of the Comprehensive Regional Economic Partnership in Asia, are able to stop them, much less to reverse them. It's time to come to terms with the fact, that the on-going deglobalisation is serious and will last a long time.
Serious and for a long time, but not forever, right? Antiglobalists everywhere in the world have convincingly won their last battle, but in the common war against globalisation they will not win, in any event. The Hegelian "mole of history" continues its tireless work; albeit slowly and stumbling, albeit with stops and even retreats, but humanity is moving forward along the thorny path to future unity.
The world is being pushed in this direction by two powerful factors, which have become stronger over the years, no matter what the current anti-globalisation crusaders may assert. First, the pressure of common problems increasingly faces everyone in the world—from climate change to the threat of new pandemics, which urgently require the unification of global society in the interest of common survival. The self-preservation instinct of the human population must somehow manifest itself—at least, we would very much like to hope so. Second, technological progress is accelerating, creating new opportunities for remote communications of all kinds from year to year. The physical space and resource potential of the planet are shrinking, the opportunities for geographically distributed models of work, study and socialisation are expanding, and Napoleon's old aphorism about geography as a destiny is increasingly losing its former axiomaticity.
Sooner or later, the world will somehow return to globalisation. Or rather, sooner or later, the world will create a new model of globalisation, which will be as different from the old model at the beginning of the century, as the modern Formula 1 car is incomparable to the first Ford Model T.
But all the same—sooner or later? When exactly will Globalisation 2.0 start? This is not an idle question, because the fate of entire generations depends on the answer to it. And not only generations of politicians, but hundreds of millions or even billions of people entering adulthood today, in five, ten or twenty years from now. What prospects are looming before these people? What professional and personal trajectories can they expect? In what value systems will they have to exist?
If we start from the experience of the already distant crisis of 2008-2009, assuming that we are on the way towards the lowest point of a new "de-globalisation stage" of the globalisation cycle, then we can relatively confidently predict another change of world development by the middle of this decade. If an additional adjustment is made for the more complex nature of the global cataclysms of 2020 -2021, then the moment the vector changes will have to be shifted at least another two to three years into the future—closer to the end of third decade of the 21st century, which has only just begun.
Let's try to start from this rather conventional chronology. According to it, humanity has five to eight years in reserve to prepare a new historical cycle of globalisation. Over these years, it is necessary not only to minimise the negative consequences of the (temporary) de-globalisation which is unfolding today, but also to formulate and agree on a global strategy for a new globalisation cycle. Well, and in some details—to radically update the political elites in most countries of the world, to learn how to successfully resist the right and left-wing populists, to work out modern algorithms of multilateral approaches to international problems and prevent a world war, a global ecological catastrophe, a new catastrophic pandemic or other annoying delays during the transition to these algorithms.
The tasks are serious, but within the framework of ten years of world history, they are quite manageable. The problem of smoothing out the inevitable negative effects of de-globalisation could already be tackled by such world leaders as Joseph Biden, Josep Borrell and Antonio Guterres. None of them mentally belong entirely to the 21st century; they all grew up and began their ascent to political heights in the Cold War era. None of them looks like a revolutionary, a prophet, or even a visionary. But, as they say, "the old horse will not spoil the furrow."
Will even the most powerful representatives of the outgoing generation of politicians be able to successfully resist the challenges of populism, protectionism and regionalism? Are they capable of channelling the colossal energy of the collapse of the old international system in a peaceful way? The positive answers to these questions are far from obvious, but there are chances of success. If the numerous Bidens and Borrels, who still have considerable opportunities, turn out to be at the height of the tasks set before them by history, then they will somehow save humanity from some of the unpleasant surprises in the next few years. If they fail, the international system will face new difficult challenges.
But the preparation of a new globalisation mega-project is clearly beyond the power of the outgoing generation of political leaders, whether it's Biden or Borrell. There are generals created for defensive action, and there are generals born for offensive operations. There are managers who manage companies from their offices, and there are entrepreneurs who create the companies of the future in their garages. Already in the second half of this decade, when the vector of development changes, the world will need fresh ideas, which it will be useless to search for in the political experience of the last century.
In a slightly different set of circumstances, the natural world leaders of a new generation could be French President Emmanuel Macron or, say, Canadian Prime Minister Justin Trudeau. But they still are no leaders of the global revolution. Perhaps they were just unlucky, or they entered politics at the wrong time. Certain hopes for the beginning of the renewal can be associated with the upcoming parliamentary elections in Germany this fall. But, most likely, the time for a new global agenda has not yet come—the world is still at the end of an old era, and not at the start of a new one.
Let's not forget that the main issues of the new agenda will be fundamentally different not only from the current issues, but also from the Globalisation 1.0 era. Which ones—we can only guess so far. For example, if the victorious march of globalisation at the beginning of the century was marked by the strengthening of the conditional East, the weakening of the conditional West, then the fundamental issue of Globalisation 2.0 will most likely be the issue of a large-scale redistribution of resources between North and South in favour of the latter.
If the "old" globalisation was associated with accelerated economic growth and with an increase in personal and public consumption, then in the course of the "new" globalisation, most likely, the main criterion for success will be to ensure the transition to sustainable development models, both at the national and global levels.
If the global processes at the beginning of the century reflected a universal public demand for freedom, then in the second quarter of the century we will most likely see a more articulated and more insistent demand for justice.
In all likelihood, many familiar algorithms of foreign policy will also change. Major international organisations, hopefully, will still remain by the end of the 20s. In any event, a significant part of international activity will not boil around or within rigid bureaucratised institutions, but around specific problems: political, social, environmental and so on. To solve these specific problems, mobile situational coalitions of participants will be formed—and not only by nation-states, but also with the involvement of the private sector, civil society institutions, and other participants in international affairs. Old hierarchies will gradually lose their meaning, the terms "superpower" and even "great power" will increasingly be perceived as archaic, with no sense in modern life.
What does all this mean for Russia? In a sense, Moscow was very lucky: the crisis of the globalisation model at the beginning of the century actually nullified numerous Russian failures on the path towards integrating the country into the global economic and political system. Yes, Russian foreign policy over the past thirty years has made some mistakes and miscalculations, but what can we say about it now, if there is practically nowhere to integrate?
But it is unlikely that Russian politicians should rejoice in the epoch of deglobalisation that has come and stand in solidarity with the triumphant antiglobalists. Yes, Russian foreign policy feels comfortable amid the conditions of de-globalisation; properly in these conditions, the comparative advantages of Russia's foreign policy style are most clearly manifested and its disadvantages are least noticeable. But if the assumption about the probable timing of the next change in the vector of world development is in principle correct, and if globalisation in its new embodiment returns to the world on the horizon of five to eight years, then even today Russia needs to actively prepare for this change.
The country must be able to demonstrate results that exceed those in its attempts to integrate into Globalisation 1.0 at the beginning of the century, especially considering that Globalisation 2.0 will inevitably turn out to be a more complex, more contradictory, and in some ways even more competitive environment than its previous incarnation.
Russia, like the other countries of the world, has several years to rebuild its system of foreign policy institutions, master the new rules of multilateral diplomacy, get rid of "bad assets" and find
its place in the coming world order. As the current Russian president likes to repeat on other occasions, "there is no time for reflection".
From our partner RIAC