A celebrity icon and promoter of humanism; Aphrodite's child, but this time not Irena Papas, but Angelina Jolie…
Ever since experts acknowledged the presence of celebrity personas in the field of politics, different theories on how to classify their role in international relations appeared. In the last few decades numerous, mostly western celebrities began taking part in various development and humanitarian campaigns, focusing on eradication of poverty, expanding knowledge of such subjects and spreading awareness of the global issues. These positive effects are the reason celebrity diplomacy is getting increasingly more attention from the experts, as well as from the general public.
Despite the apparent positive role, there is always a certain amount of doubt amongst people: Whether celebrities are qualified political characters or not; are their campaigns doing more harm than good; are celebrities getting involved in diplomatic activities because of their ethical principles, to contribute in solving a particular issue, or solely in an attempt to self-promote? However, there is no doubt. Whether or not we like seeing celebrities in such positions, their endeavours are visible to everyone, as the role and the influence of the entertainment business, advertising, media and people in designing and organising society, its values and meanings play a huge part in today's changing democracy and citizenship.
A whole number of reasons regarding the emergence of celebrity diplomacy exists. The world's politicians, the media and the public see the existence of numerous places or even entire countries struck with poverty, famine, bloody wars and other global problems, as something self-evident and common. And because of the silent and numb political elite, a demand for an additional, different kind of approach in dealing with global and moral issues emerged.
It is worth asking ourselves, how we see the whole process of solving certain serious global problems, due to celebrities getting involved with their actions. Politicians do of course discuss these global issues and inequality. They talk of an ideal world, which needs to be created. But no one asks, what hides behind the mask of all this charity of ours? Are the words of the international community just an imaginary plaster, whilst the real medicine is the philanthropy from celebrities? All of us show a certain amount of solidarity when it comes to global issues, poverty and disease. We all discuss the rights and the injustice happening to people all around the globe. We all support fighting poverty. But who are the ones who are truly ready to switch from words only, to actions? Who actually helps with donations? Today, actions speak louder than words. Celebrities getting involved with tackling the world's problems face issues of famine, disease, poverty, violence, war and concentration camps. They are not the ones looking away from the problems and are not just initiating humanitarianism, but they become fully involved with their actions. That is where their added value lies. They become some sort of diplomats, helping the international community in solving those matters. They themselves know best what humanitarian work really means, furthermore, they get an overview of how countries' political leaderships function which makes their words worth considering.
It is because of that, many of us have recognised celebrities as a new type of means for resounding activism and intervention. Public's addiction to celebrity world, the famous individuals and their behaviour, all play a factor here. This became even more evident with the appearance of smart phones and technology advancements in recent years. It allows celebrities a lot greater interaction with the public, with more ways of creating public discourse than before, when that happened through literature, civil society and social groups. We praise celebrities as a much needed "tool" carrying enormous potential to alarm us all of the biggest global issues and show us their genuine desire for a change. That in a way is a vision on how to tackle the unjust forces of the world and trigger the sense of kindness and a wish for world peace throughout the mankind. To achieve that, the celebrities rely on their power of persuasion, influence and publishing, as they wish to bring order and righteousness to international relations. Their goal is humanitarian protection, including tracking and reporting on how countries deal with issues of human rights, pressuring the offenders, legal assistance and cooperation in creating the mechanisms to prevent people's rights to be violated in the first place. In that sense, it is mostly about ethical and moral actions involving support of all kinds of values.
In order to get rid of the scepticism around the celebrity diplomacy completely, we need to specifically define and understand the activities of celebrity diplomats. Current definitions of these are out-dated, leaving out (perhaps intentionally) certain key elements. Celebrity diplomats pursue their political and humanitarian causes. Because of their recognition and status, they happen to have an excellent chance at addressing the major issues in the world, in a global information environment. Due to an unprofessional means of dealing with global issues, they appear as informal diplomats. Their involvement in the process of cooperation within the international community helps in developing and changing of that fact.
The Phenomenon of Angelina Jolie
One of the world's most renowned celebrity diplomats is Angelina Jolie. In the past years an increasing number of celebrities are getting involved in politics and with that, their relations have progressively become more formal, intense and nevertheless more significant. But what makes Angelina Jolie stand out?
It is clear that her looks are what predominantly gets a huge deal of attention – her exotic beauty combined with specific elegance and femininity she radiates are the reason why she has been chosen multiple times by the media as the most attractive woman in the world. But is it her beauty, or in fact only her beauty, becoming exposed in her work? The luscious figure and full lips charm most people and get the media attention. But for a permanent attention of the public, the media and nevertheless the politicians, more is required. You need to be charismatic and have grace, things you either have, or you don't. Angeline has both. The charisma and boldness, adventurous mischievousness and her self-sacrificing humanitarian work are something to admire. She has certainly shown she understands and is aware of her own fame, looks and how extremely photogenic she is. She has made good use and took advantages with these attributes, which helped her get the world's media attention for global causes she stands for. Nevertheless, it is not all about being a pretty icon, it's the substance that matters just as much. The beauty attracts and appeals, but still, it is transient. You get an initial interest and if the substance is good, success is assured.
Angeline, the Aphrodite of our time, a Greek goddess of femininity, beauty and love, first showed her concern with the issues of global development before the filming of the movie Lara Croft – Tomb Raider in Cambodia, back in 2000. Soon after, she became an ambassador, travelling in the name of the United Nations High Commissioner for Refugees (UNHCR) to various crisis areas. Her concern, interest and determination to help refugees, bring awareness to the global public of their struggle, whilst also lobbying for international aid, have become her passion and she has set herself very high standards of operation. Since 2001, when she was declared a Goodwill ambassador she has been on over 40 different field missions in some of the world's most remote regions of the planet, all with the intention of bringing awareness of the refugee status and their protection. In large part those consisted of visits of the refugee centres across the globe, in particular the ones in Sierra Leone, Tanzania, Cambodia, Haiti, Namibia, Congo, Russia, Jordan, Egypt, United States of America, Darfur, Lebanon, Pakistan, New Delhi, San Jose, Chad, Syria, Iraq, Kabul, Sri Lanka and Thailand; and many others UNHCR visits, in places like Kosovo, Kenya and Lebanon. It is assumed many were left wondering at the beginning of her humanitarian activities about how much luggage she was going to bring on her missions to the endangered zones, whether she would ask for special treatment, expensive hotels etc. But it was nothing like that at all – on these missions she covered her own expenses and lived in the same basic working and living conditions as the rest of the UNHCR workers. This shows her in an entirely different light and exposes the quality and greatness she has, which are so rare to find in people. And if someone like Angelina Jolie possesses those, then the response to her activities and the mission she is on becomes very significant and noble.
In 2012, the UN High Commissioner for Refugees, Antonio Guterres appointed Angelina Jolie as Special Envoy, for her years long cooperation with the UNHCR, and sacrificing her time trying to solve the refugee issue. In her newly assigned and extended role, Angelina Jolie focuses on the worst of crisis, which cause massive emigration. She became a proponent and a representative of the UNHCR and Guterres in diplomatic circles, whilst also debating the topics with people who have the most power to change things regarding world's emigration problems. With such activities, she gets involved in the processes of finding solutions for people, who were forced to emigrate because of conflicts.
Amongst her UNHCR missions, her goal is to defend the rights of refugees and emigrants and prompt the political elite worldwide to play a bigger, more active role. Since 2001, she has donated more than 5 million dollars to these causes, using some of the funds to build schools in locations like Kenya and Afghanistan, whilst also using money to raise the quality of living for people who have been forced to flee. Furthermore she continues to visit places around the globe, to fight for people's rights and to ensure people receive aid in case of natural disasters, in vulnerable communities where predominately children live, and in environment protection. In 2003 she launched the Maddox project called "Jolie – Pitt Foundation, focusing on agriculture, education, healthcare, profession training, infrastructure and rural planning in Cambodia. She has also opened a National centre for refugees and their children, which provides free legal aid to young asylum seekers. In a partnership with Microsoft, she founded an organisation Kids in Need of Defence, which also provides free legal aid to children who came to the United States of America without their parents or legal representatives. In its first two years, the organisation itself donated 500 000 USD, apart from also paying numerous expenses created to help the refugees and children in the third world countries.
She continued with her humanitarian work by joining Council on Foreign Relations, where she took part in creation of different kinds of reports, as well as taking the initiative to increase actions leading to prevent genocide from occurring amongst other mass atrocities. After visiting Haiti a number of times in 2010, she then founded the Jolie Legal Fellows Program, to enhance government capacity around the rule of law. The programme places young lawyers within the existing structures in Haiti to support the government's child protection efforts. The foundation Jolie-Pitt has meanwhile provided funding for juvenile centres in Cambodia and Ethiopia, where they use innovative and thorough treatments on children infected with the HIV virus and tuberculosis. It is evident Angelina donated large sums of money. But does money truly rule the world? It definitely is life saving in some hardships life throws at people worldwide, however it does not solve the world's issues completely. It contributes to small and subtle changes through daring and active celebrities. Kind deeds and values are things that mean something. Maybe today, money's importance is being undermined by time or even knowledge – we could even say that knowledge rules the world, and that money is just another product of knowledge.
Humanitarian work as a moral obligation
At this point, it is clear that the humanitarian work and activities have become somewhat of a moral obligation, and an indicator of how important solidarity between people all around the world is. This is widely being used by numerous international organizations, which challenge traditional discourse of power in ways that encourage the power of moral awareness, something often not present in politics. Angelina Jolie has moral and ethical values, which she believes in and fights for, separating her from other politicians and giving her an extra amount of credibility worldwide. If avoiding taboo subjects is common among politicians, Angelina Jolie daringly exposes those, even in her movies. In her movie "In the Land of Blood and Honey«, she focused on the events in the Balkans, systematic rape, concentration camps and the question of a possibility of an romance between the victim and the officer. With it, she wanted to point out the crimes against women worldwide, not just in Bosnia and Herzegovina, and the mistakes of the international community, which failed to react just when they were supposed and expected to. It is also about a reflection of the horrid and brutal way of living in that period. For those reasons, she was made an honorary citizen of Sarajevo in 2012, whilst also receiving the Heart of Sarajevo, a special award in 2011 at the Sarajevo Film Festival, for her active engagement in the complexities of the real world. These days, the most recent of her movies "Unbroken" has caught public attention, which she directed herself and describes a story of Louis Zamperini. Zamperini was a participant of the 5000m race, at the Berlin Olympic Games in 1936, a mid-distance runner, who as an American WWII soldier in the Pacific, got captured by the Japanese. It is an adventure that goes from the highs of Olympic glory to the lows of life in a prisoner of war camp. The movie describes the athlete's fate, his every day struggle of living in Japanese concentration camps, where he was put through some truly difficult situations. The Japanese authorities have already protested against it, claiming the movie is full of exaggeration.
Many of us have probably thought that the celebrities are too pretty, too "perfect", famous and rich for anyone to take them seriously – but looking at Angelina Jolie negates all of that. Wherever she appears, she gets the attention of the entire world, being it Afghanistan, Iraq, America or Bosnia and Herzegovina. Because of her influence and recognisability she has access to world leaders and other significant and influential people, whilst at the same time having an important effect on the development of politics and founding programs for different global issues. In 2005, she travelled to Pakistan where she met up with refugees from Afghanistan. She also met the Pakistani president Pervez Musharraf and the country's Prime Minister, Shaukat Aziz. When she was in Syria for the first time, she also went to visit the American troops located there. The most resounding of her visits, as far as visits in our region go, was the one in Bosnia and Herzegovina in year 2010, when she wanted to meet the victims of the war who were forced to emigrate. Four months later, she returned and met with two members of the federal Bosnian presidency, Haris Silajdžić and Željko Komšić. It is definitely worth mentioning that she regularly attends events at the World Refugee Day, taking place in Washington; in 2005 and 2006 she also made public speeches at the World Economic Forum in Davos. She started lobbying for humanitarian work in Washington, where she, in year 2003 met with the members of the Congress. Universal values, ethics and morality are things celebrities have and which get built through dialog. Therefore, cooperation with the world's leaders is extremely significant in order to make changes in the international community.

"Aphrodite's Child" – living up to the fame of Irena Papas
Her dedication to humanitarianism has not gone unnoticed. In 2003, she became the first person to be awarded the Citizen of the World Award, by the United Nations Correspondents Association and in year 2005, she received the Global Humanitarian Award by the UNA-USA Organisation. The Cambodian king, Norodom Sihamoni awarded her with Cambodian citizenship on the 12th August 2005, for her conservative work in the country. Later, in 2007 she was awarded a Freedom Award from the International Rescue Committee. All of these prizes, awards and exceptional popularity scores, are a definite indicator of how significant, important and sophisticated her work really is. Diplomatic celebrity actions, which in Angelina's case are long-term, influential and successful, are therefore gaining importance, by filling the gaps created by some of the weaknesses of traditional diplomacy.
It is time for different players of the international community to unite and act together in a fight with global issues and react in a unified spirit of a renewed multilateralism.
It is necessary to trigger conscience and a sense of joint responsibility when confronting problems, striving for universal ethics and moral beliefs as our guidance and a measurement of our political functioning regarding human rights as being our most fundamental matters.
There is something about celebrity diplomacy that makes it provocative and allows it to support aforementioned subjects. Through social networks, a simple celebrity tweet affects the global public far more, than a well-planned campaign.
Do we really need the celebrities to face global issues, which nevertheless appear far from the field of their primary work? We could say that we do. People with influence and power, who get worldwide attention, are in a unique position to affect the world's issues themselves and the ways, in which they get solved. It is also true that celebrities, in the same way as politicians, get their power from the public. With the difference here being, that celebrities already have an established name, a recognisable and attractive face, and experience in public performance. Most importantly, the public trusts them more than they trust the politicians.
Could we say that the celebrities compromise their primary profession with their participation in politics and diplomacy? Most certainly not, in fact, it is quite the contrary. Angelina Jolie is not only the prettiest but also the best living proof of that not being the case at all.
First published by www.ifimes.org under the title: Angelina Jolie – a celebrity Aphrodite and a promoter of humanitarianism
Relevance of the Soft Power in Modern World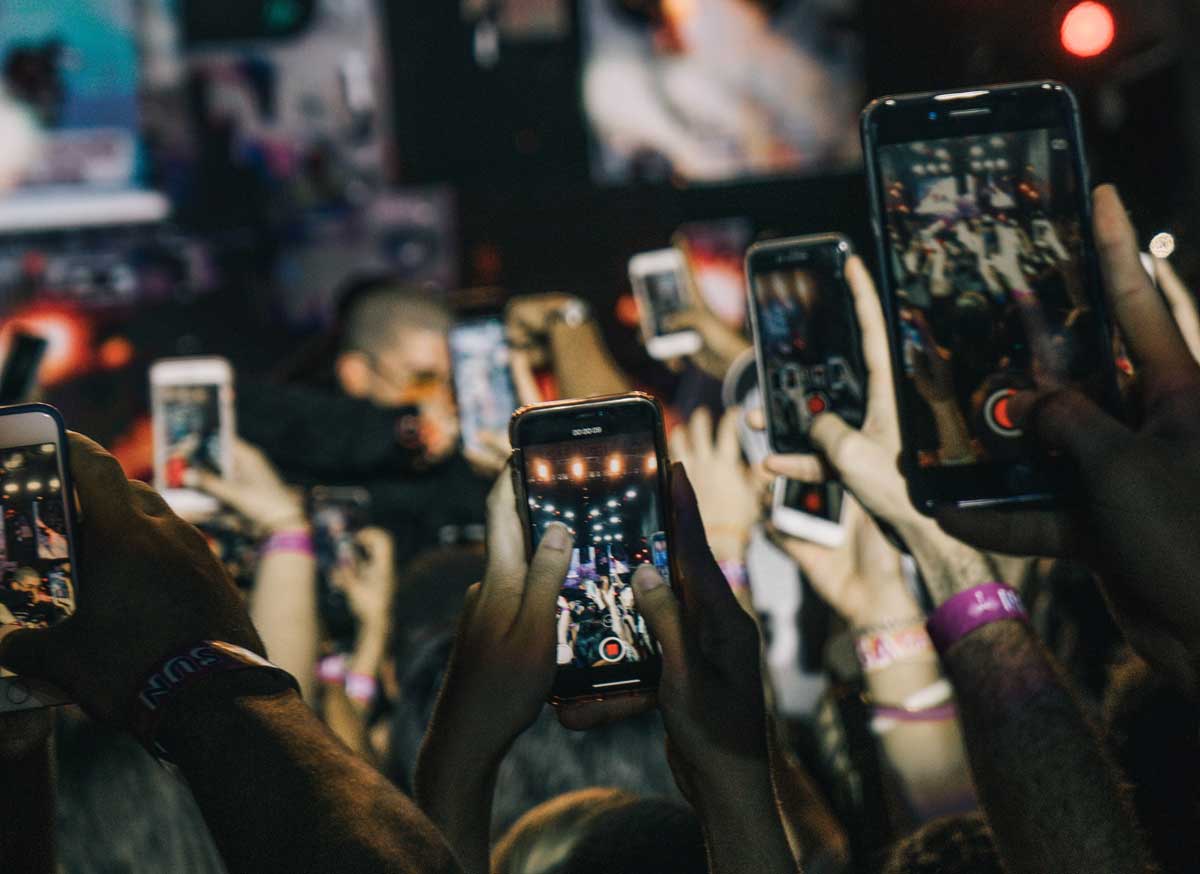 In modern days, the relevance of Soft Power has increased manifolds. At times, the COIVD-19 has hooked the whole human race; this concept has further come into the limelight. The term, Soft Power was coined by the American Scientist Joseph Nye. Soft Power is the ability of a country to get what it wants through attraction rather than coercion. By tapping the tool of Soft Power, a country can earn respect and elevate its global position. Hard Power cannot be exercised exceeding a territory, and if any country follows this suit, its image is tarnished globally. However, it is Soft Power that can boost the perception and create a niche of a nation. Soft Power is regarded as the essential factor of the overall strength of a country. It can increase the adhesion and the determination of the people in a realm to shape the foreign relations of any nation. Nye held that the Soft Power arsenal would include culture, political values, and foreign policy.
After the Cold War, many nations pumped billions of dollars into Soft Power initiatives, and the US mastered this concept. The US has sailed on the waters of Soft Power by harnessing the tool of media, politics, and economic aid. The US boasts globally recognized brands and companies, Hollywood, and its quest for democratic evangelization. Through movies, the US has disseminated its culture worldwide. American movies are viewed by a massive audience worldwide. The promotion of the US culture through films is a phenomenon (culture imperialism) where the US subtly wants to dominate the world by spreading its culture. Through Hollywood films, the US has an aspiration to influence the world by using Soft Power tools. Hollywood is considered as the pioneer of fashion, and people across the globe imitate and adopt things from Hollywood to their daily life. Such cultural export lure foreign nations to fantasize about the US as a pillar of Soft Power. Educational exchange programs, earthquake relief in Japan and Haiti, famine relief in Africa stand as the best example of the US initiatives of Soft Power. Now, the American political and cultural appeal is so extensive that the majority of international institutions reflect US interests. The US, however, witnessed a drop from 1st place to 6th on the Global Soft Power Index. This wane can be attributed to the attack on the US Capitol Hill sparked by former US President Donald Trump. In addition, his dubious decisions also hold responsibilities that curtailed the US soft power image, that is, particularly the US withdrawal from the Paris Climate Agreement.
Beijing is leaving no stone unturned to ace this area. China, rich in culture and traditional philosophy, boasts abundant sources of Soft Power. China is contemplating and exploring an innovative strategy in its rise in international politics. There have been notable elements in the Chinese diplomatic practice, including softer rhetoric, promotion of its culture abroad, economic diplomacy, and image building. Beijing, amid an ongoing pandemic, has extended vaccine help to 80 countries. Such initiative taken by China has elevated its worth globally during difficult times of the pandemic. According to the Global Soft Power index 2021, China stands in the 8th slot. China is an old civilization with a rich culture. China has stressed culture as a crucial source of Soft Power. In a bid to enhance its cultural dominance, Beijing has built many Confucius Institutes overseas. However, this has not been whole-heartedly embraced by the Chinese neighbors due to territorial disputes on the South China Sea. Moreover, International Order, dominated by the West, is wary of Beijing. China's authoritarian political system is not welcomed in Western democracies. Therefore, China finds it hard to generate Soft Power in democracies. In recent times, Beijing has witnessed tremendous extension in its economy; thus, it focuses on harnessing economic tools to advance its Soft Power. Consequently, Beijing has driven its focus on geoeconomics to accelerate its Soft Power.
Unfortunately, Pakistan, in this sphere, finds itself in a very infirm position -securing 63rd position in the Global Soft Power Index. In comparison with Pakistan, India boasts a lot of Soft Power by achieving the 36th position in the Global Soft Power Index. Its movies, yoga, and classical and popular dance and music have uplifted the Indian soft image. In the promotion of the Indian Soft Power Image, Bollywood plays a leading role and it stretches beyond India. Bollywood has been projected as a great Soft Power tool for India. Bollywood stars are admired globally. For instance, Shahrukh Khan, known as Baadshah of Bollywood, has a fan following across the world. Through its Cinema, India has attracted the attention of the world. Indian movies have recognition in the world and helped India earn billions of dollars. However, the Modi government has curtailed the freedom of Bollywood. Filmmakers claim that their movies are victim of censorship. Moreover, the anti-Muslim narrative has triggered in India, which has tarnished the Indian image of secular country and eventually splashing the Indian Soft image. Protests of farmers, revocation of article 370 in Kashmir, and the controversial Citizen Amendment Act (CAA) have degraded the Indian Soft Power.
Pakistan is not in the tier of the countries acing the Soft Power notion. In Pakistan, expressions of Soft Power, like spiritualism, tourism, cinema, literature, cricket, and handicrafts, are untapped. Pakistan is on the list of those countries having immense tourism potential and its culture is its strength. Unfortunately, no concrete steps are taken to promote the Pakistani culture and tourism. The Pakistani movies are stuck in advancing Pakistan's narrative worldwide due to lack of the interest of successive governments in this sphere. In addition, these movies lack suitable content, that's why people prefer watching Bollywood or Hollywood movies. It is the job of the government to harness the expressions of Soft Power. Through movies and soap operas, we can disseminate our culture, push our narrative, and promote our tourism. Government-sponsored campaigns on electronic media can help greatly in this sphere. Apart from the role of government, this necessitates the involvement of all stakeholders, including artists, entrepreneurs, academics, policymakers, and civil society.
Planetary Drought of Leadership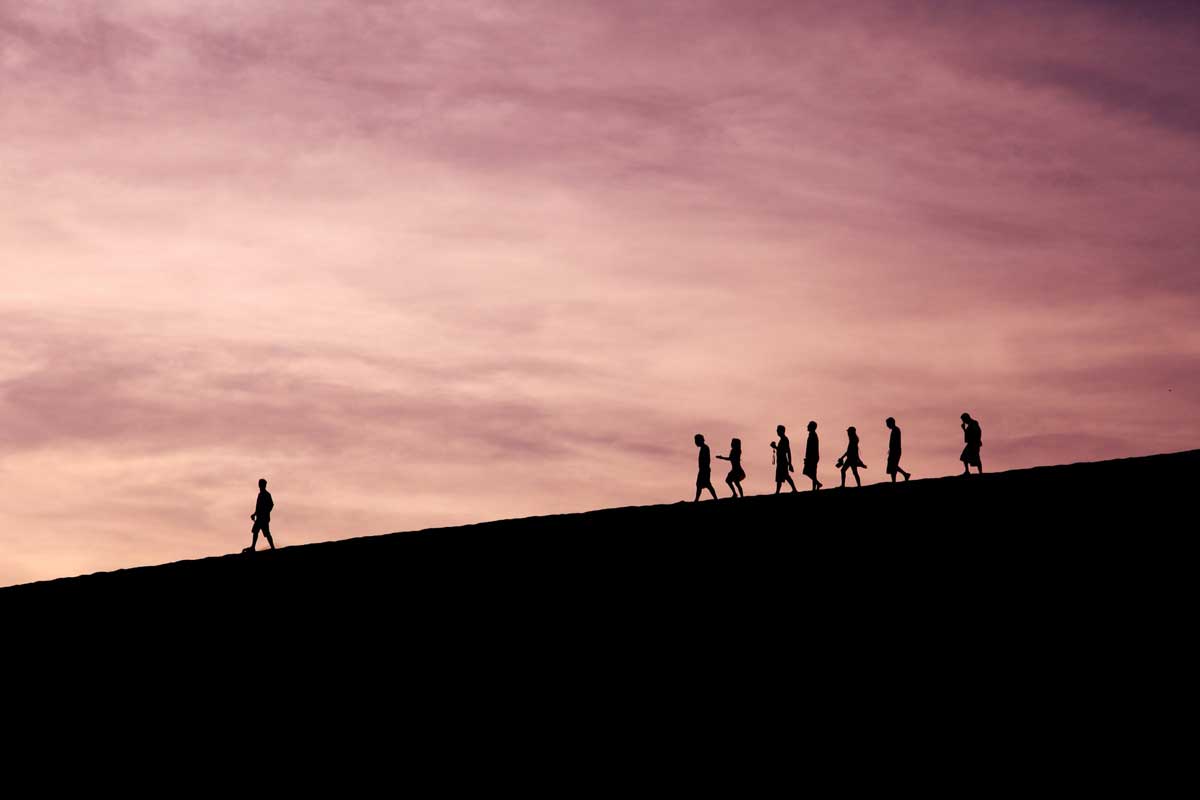 The Tokyo Olympic Games, just concluded, were a spectacular success and grateful thanks are owed to our Japanese hosts to make this event so, at a time when we were in the middle of a global pandemic. There were many doubts expressed beforehand by many people over the Games going ahead during the pandemic, but the precautionary measures put in place were well handled and not obtrusive.
For anyone who had the opportunity to watch the Games via TV they must have been struck by the wonderful sportsmanship and friendship shown by the competitors of all nations taking part, whatever race and ethnicity. It prompted me to think and ask why the countries of the world cannot exercise some of the same degree of friendship when dealing with one another rather than push forward with agendas that are antagonistic. The world holds a number of dysfunctional states as well as oppressive dictatorships where the resident population is subjected to mental as well as physical torture. Belarus is a typical example, where the leader of the country stole the election to give himself yet another term, and quashes any dissent, with some paying the ultimate price. He has the arrogance to divert a commercial flight so that he can arrest someone who opposes him and then beats him up, before parading him in front of the cameras to say an apology, which everyone can see was forced out of him.
The Middle East is a complex problem and has been for centuries, the home of some of the oldest civilisations and the divergent monotheistic religions, which add a complicating factor. It surprisingly has been relatively quiet for the last period. Until the next flare up.
Myanmar has also been quiet, or so it seems. The military patrols across the country, particularly in states that offer some resistance and tough guerrilla opposition. The military behave badly, continuing the practice of killing, rape and pillage if not total destruction of small communities which cannot offer any resistance. Corruption is thriving. The military government have 'promised' fresh elections next February, 6 months hence, but it is most unlikely that these will be 'fair and free'. The troubled conditions will continue. It will be an issue of continuing concern for ASEAN and more widely. A recent visit for a documentary had to be carried out illegally in case the military had discovered that the local people had been welcoming and helpful. The repercussions would have been appalling.
The latest situation that has arisen is the Afghanistan blitz takeover by the Taliban, a medieval group promoting the fundamental sharia doctrine, which is out of date and treats women as 'non-persons'. They have also harboured terrorists, one group pulling off the infamous 2001, 9/11 strike on the NY Twin Towers, which awakened the US to take strong retaliatory action in Afghanistan, and forcing the Taliban out for 20 years. Their 5-year, 1996-2001, rule of Afghanistan was brought to a close after the NY happening, when the US with Allied forces took charge and ousted them.
But now the Taliban are back following a direct meeting with the then president Trump in 2017, no Afghan government present, and they saw him coming! Shades of North Korea. He said he would withdraw completely without proper assurances, leaving the country's development less than half finished. President Joseph Biden completed the task of withdrawal, somewhat hasty, upsetting nearly all Americans in the process. The British were caught flat-footed and there is considerable anger expressed by MPs, not least because they realise that they no longer have the ability to resolve such issues themselves. They feel embarrassed and rightly so.
As one of the Afghan luminaries and most quoted intellectuals, prof. Djawed Sangdel, reminds us: "Afghanistan is a graveyard of empires. Even Alexander the Macedonian realised – 2,300 years ago – 'it is easy to enter the country, but lethal when exiting it'. This especially if you do not respect domestic realities." Indeed, the situation on the ground is chaotic.
The leader, Ashraf Ghani, of the weak 'legal' government has fled, not without rumours about bags full of cash, and that is one reason that the country has not progressed as well as it should, endemic corruption. Women, quite rightly, are fearful, as to what lies in store, as the Taliban's record on treatment of them is brutal. They have promised to give emancipation within sharia law – which in their case was the combination of twisted and oversimplified Islamic teachings with the tribal nomadic pre-Islamic culture of the central Asian hights.
Looking at the country as a whole, one worries about its future; the Taliban have no track record of governing a country, particularly not one as complex as Afghanistan. They would have to greatly modify their approach to life, separate religion from state (affairs). However, there are credible doubts; once more the Northern Alliance will get together and the country will lapse into civil war. Will the Chinese see an opportunity and risk what others have failed to do? My heart goes out to the people of Afghanistan.
In reviewing the past few decades, it would seem that western led democracies, when they have engaged with a country, which is in trouble, have only entered it without full humanitarian understanding of the problems and not sought a proper sustainable solution. Inevitably it takes longer than one thinks, and there are not strong enough safeguards put in to avoid financial losses to development projects, sometimes major.
The UN has a major part to play, but one must ask if today's remit is fit for purpose, or should they be reviewed, and the countries that make up the UN should look at and ask themselves if they are fair in what they give and expect, not just monetarily.
From Proxy Wars to Proxy Diplomacy
The beginning of August was marked by two events that, in the absence of their fundamental significance for the global agenda, are essential for understanding what international politics may look like in the future. First, there was a de facto rupture of relations between China and the small Baltic state of Lithuania after the authorities of the latter made a decision to de facto recognise the sovereignty of Taiwan, which Beijing considers part of the People's Republic of China. Second, this is the first anniversary of the stormy internal political events in Belarus that followed presidential elections which were not recognised by the United States or the European Union and caused discontent among a significant part of Belarusian society.

In the first case, we see how the behaviour of a formally independent state is completely subordinate to the decisions of one of the great powers. Protection by the United States is the most important national interest of Lithuania, since Lithuania itself cannot ensure its own survival due to its lack of potential. In essence, China is now dealing with the implementation of one of the tactical tasks within the framework of the US survival strategy, although formally we are talking about the decision of a sovereign member of the international community. In the case of Belarus, the survival of the state in August – September 2020 was also provided by the full support from Russia, for which the collapse of the Belarusian statehood would mean the emergence of a security threat. At the same time, unlike Lithuania, we cannot say that even now that all decisions made by Minsk correlate with the development of the situation that is optimal for Moscow.

At the same time, Lithuania and Belarus are themselves in a state of acute conflict. It began exactly a year ago, when Lithuania's authorities decided to start an active struggle against their neighbour. During the course of this struggle, Lithuania acted as a proxy for the United States and the leading states of Europe, while Belarus, in turn, is only marginally controlled by Russia, at least from the point of view of most knowledgeable Russian observers. But the survival of this country is in Russia's national interest.

As we can see, in this case, the great powers – Russia, China and the United States – are not interacting directly, but with those who by themselves cannot bear full responsibility for their actions. This raises the question of how, in modern conditions, great powers should act and can, in principle, build relationships with partners who have UN-recognised sovereignty, but do not have the ability to pursue their own foreign policy? This question seems important because the choice of diplomatic or power instruments depends on the answer.

From the Russian point of view, this is especially relevant, since it is surrounded by such neighbours, just like the United States is surrounded by oceans.

Moreover, in recent years, it did not express the desire to regain full control over its neighbours in order to conduct a dialogue with its peers directly, as was the case in the late 19th and early 20th centuries, when the borders of the most important powers of Eurasia were actually aligned.

The emergence of the dialogue problem with countries that do not have the capacity to engage in fully responsible behaviour has become one of the results of international politics in the 20th century. Over the past 100 years, the international system has been filled with a huge number of states that are unable to ensure their survival independently. This process was launched after the First World War, when the victorious powers were interested in creating a significant number of small countries that were absolutely dependent on them. In place of the destroyed Austro-Hungarian, German and Ottoman empires, a large group of state entities arose in Eastern Europe.

None of them could play even an insignificant role during the next big war, in 1939-1945. Even Poland, the largest in terms of population, was vanquished in a manner of weeks and later reborn thanks to the victorious Soviet army. The others may have been more or less successful in developing their own economic base during the 1918-1939 "truce", but their ability to ensure sovereignty with respect to national defence was immediately disproved. All these countries, except Finland, either fell under the pressure of internal circumstances, or were defeated because they acted as potential or active satellites of the opposing sides.

However, after the end of World War II, the "parade of sovereignties" continued on a global scale. Moreover, after 1945, the great powers acquired exceptional resources to manage international affairs – a colossal power gap that arose as a result of the creation of large arsenals of nuclear weapons. During the 1950-1970 period, the main engine of sovereignty was the desire of the two great powers – the USSR and the United States – to create a network of their own client states on the basis of the European colonial empires, unable to ensure their survival without the help of Washington or Moscow. In fact, the process which took place mirrored what had happened 25 years beforehand in Eastern Europe, only the other empires were divided – the British and French colonies.

Sometime later, albeit on a smaller scale, China also joined this movement. Before that point, Beijing's funds had been limited enough that it could reliably promote a strategy of "national self-determination" to protect its own interests. China, in fact, found itself lagging behind in this race, and now it can only think about how client states of Russia or the United States can be so insecure about their future that they will transfer external governance into the hands of Beijing. So far, we have not seen convincing examples of such behaviour.

Moreover, after the collapse of their own colonial empires, Britain and France were able to regain control over the foreign policy of some of the entities that arose from their ruins. Now this control is carried out directly in very rare cases and mainly occurs through institutional mechanisms of interaction, with the European Union or other organisations of the community of market democracies.

As a result of the end of the Cold War, a significant number of countries in need of external support for their survival arose not only in Eastern Europe, but also within the territory of the former USSR. Some of the newly independent states have shown compelling evidence of a movement towards more effective sovereignty. The collapse of the USSR, as well as the collapse of the colonial system in previous decades, led to Russia and China being surrounded by a number of neighbours with whom they can build relatively equal relations in the same way that the United States can deal practically on equal terms with Great Britain, Germany or France.

However,a a significant number of these neighbours simply lack the human and geopolitical resources. As a result, both great powers must now move towards the formation of a special foreign policy with a whole group of countries, which would take into account the peculiarities of their situation. But they are not the only ones. The United States and the leading EU countries also form specific policies towards those who entrust their survival to Russia or China, taking into account what role Moscow or Beijing play in their fate. It is the conflict between the United States and Russia that determines the actions Washington or Berlin takes in relation to, for example, Armenia or Belarus, and not the actual bilateral relations.

Russia also cannot proceed from the assumption that fully ordinary bilateral diplomacy exists in relations with Lithuania or Romania. An opposite example is Russia's policy towards Pakistan, Kazakhstan or Uzbekistan – countries that have the resources necessary for independent survival and responsible foreign policy. China has tried to build traditional relations with the countries of Eastern Europe, but now these efforts are facing noticeable difficulties.

It is very likely that as international politics return to a dynamic balance of power, the leading powers will strive to ensure that their bilateral relations are limited to the circle of those who really have the ability to be responsible in their behaviour. With regard to the rest, one can expect a gradual transformation of the usual diplomatic practice towards a special model that differs in its quality and content. What this new content will be is now no longer a speculative, but a practical task. This new type of relationship can become a kind of proxy diplomacy, which in any case is better than the proxy war that is familiar to all of us.
From our partner RIAC